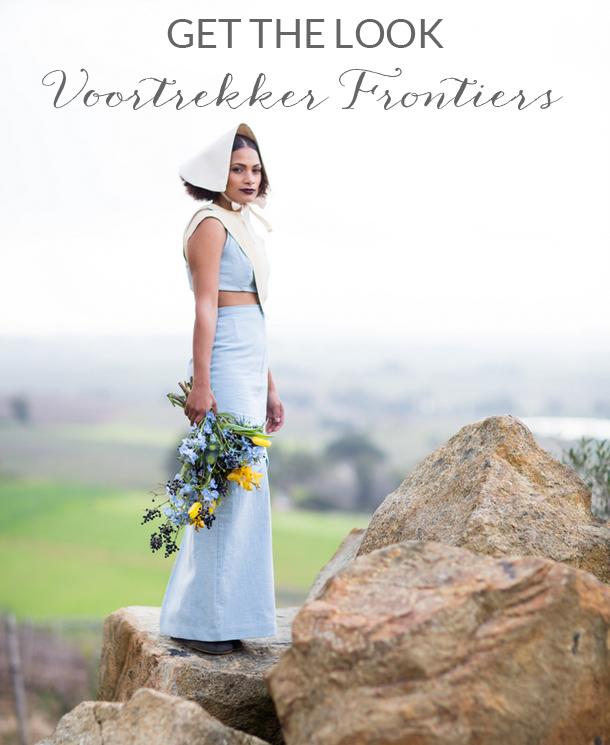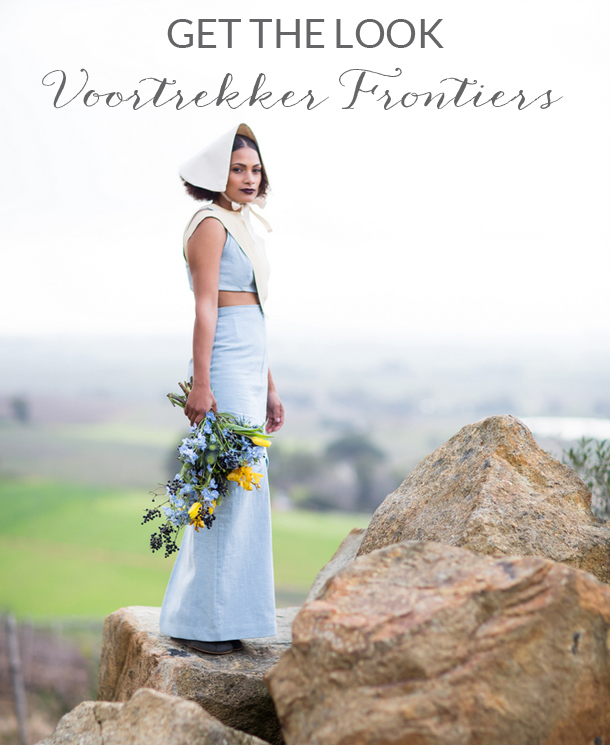 The best part of a styled shoot for brides and grooms (apart from basking in the sheer prettiness, of course!) is the wealth of fresh ideas that you can borrow to add an extra special touch to your own celebrations. As part of our Styled Shoot Competition showcase this week, we're breaking down five of our favourite ideas from each shoot, as well as bringing you tips and advice for recreating the look from the talented team behind each entry. Next up, we're taking a second look at our Voortrekker Frontiers shoot by the dream team of Wesley Vorster and Leipzig.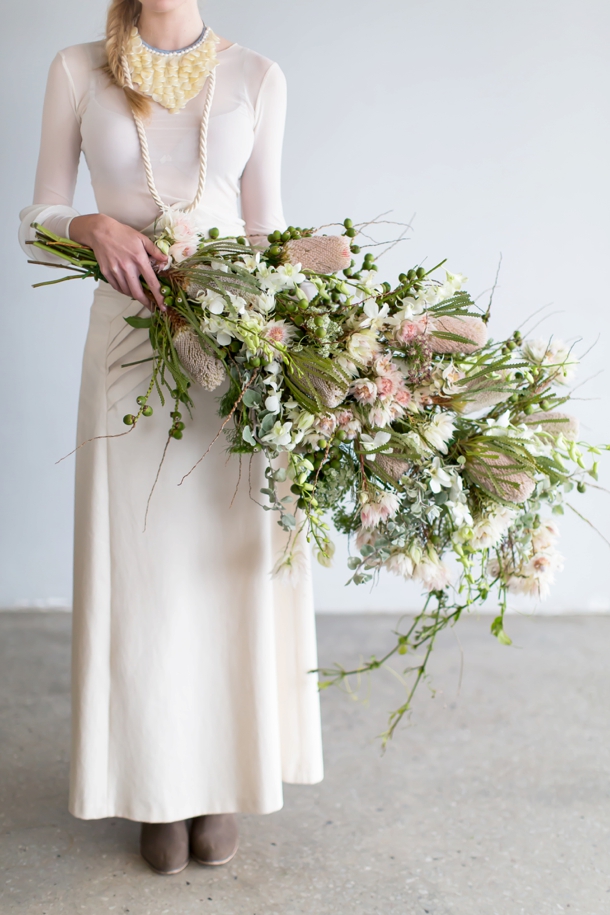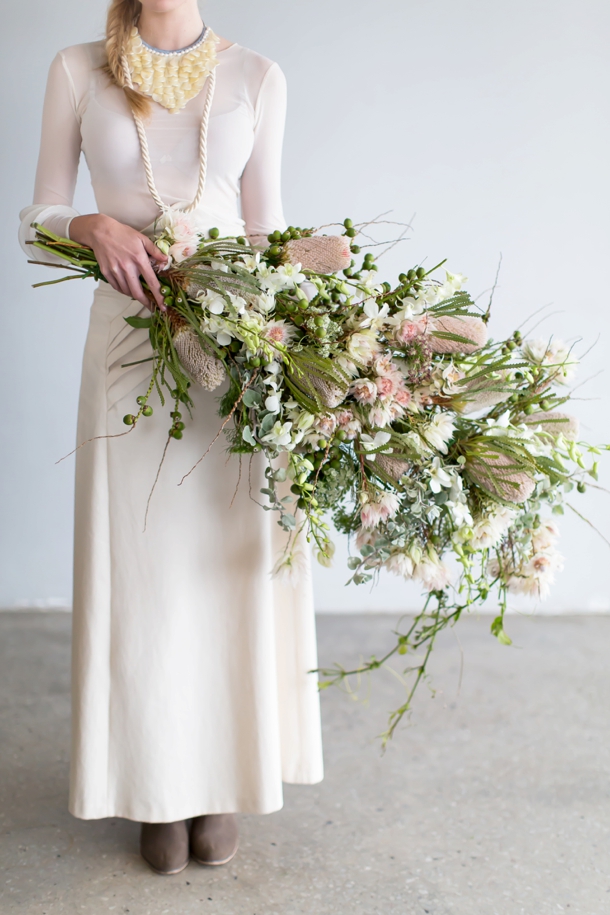 Statement bouquet
THIS BOUQUET, wow. I don't even know where to begin with it, it is so gorgeous. And while most of you won't want to go quite as big with your own bouquet, don't be afraid to stretch the traditional boundaries (after all, you've been working those arm muscles in the gym for something, right?). Cascade bouquets in general are a great way to make a floral statement, and I especially adore the mix of proteas and the cream, green and blush palette used here.
See more: Cascade bouquets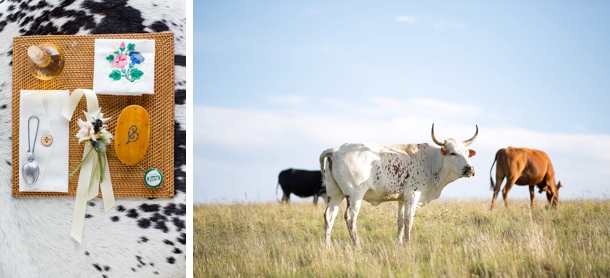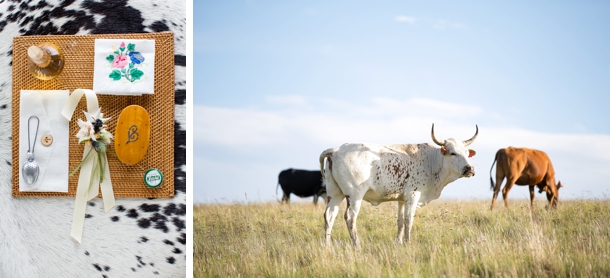 Nguni motif
I LOVE the use of Nguni cow patterning as a subtle but truly South African wedding motif (and notice how in this shoot it's stretched through the stationery too?).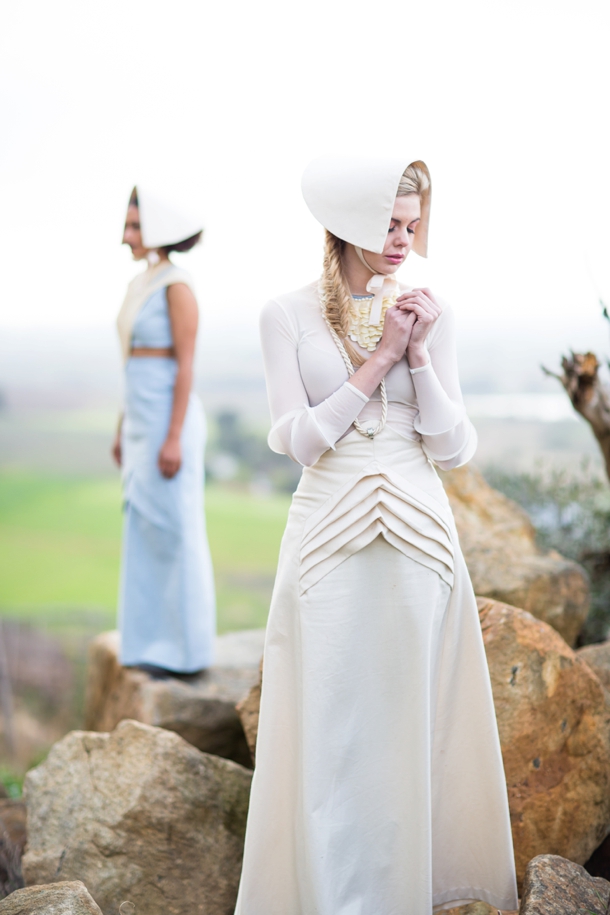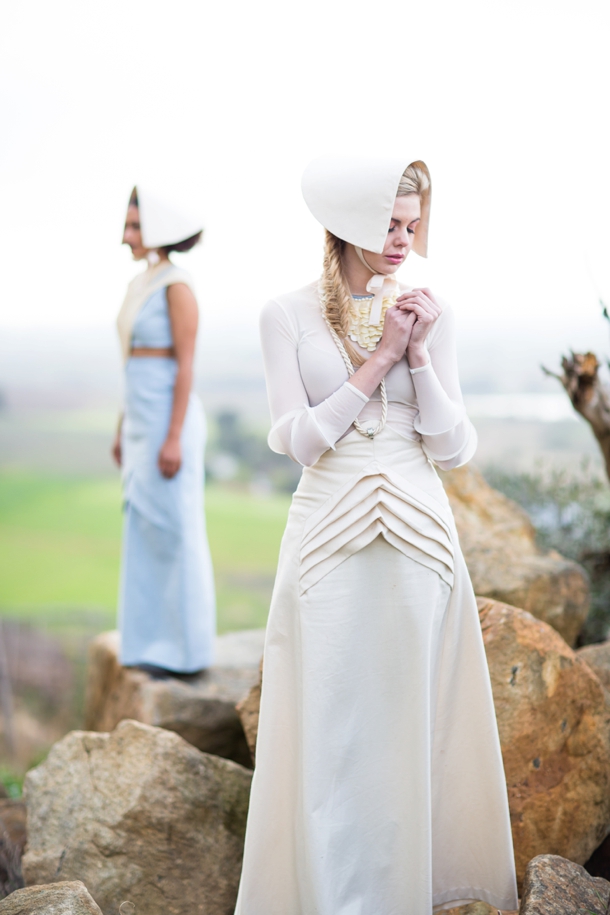 Mieke Vermeulen Neo Voortrekker collection
I can't not mention this amazing collection of Mieke Vermeulen dresses that were included in the shoot, because they are super gorgeous, aren't they? The modern take on traditional clothing is actually a pretty perfect bridal inspiration, what with vintage and modest wedding dresses being very chic right now.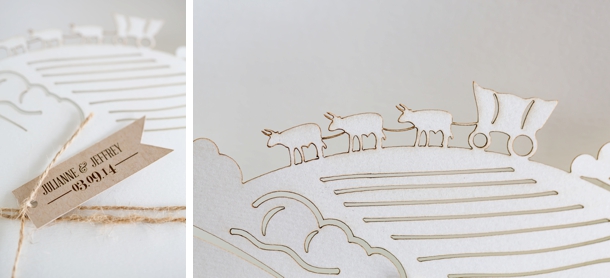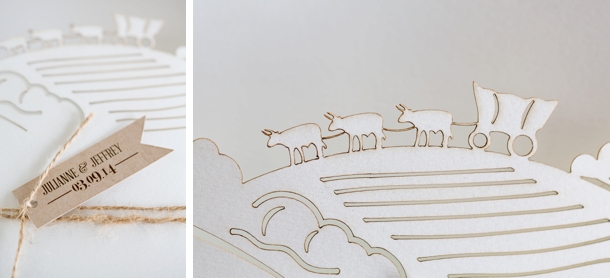 Lasercut stationery
Oh I do love lasercut. Especially since it really allows for endless creativity in the shapes and motifs that can be brought to a stationery suite – after all, did you ever think you'd see one with tiny little ox and wagon? Whatever your own theme, this is definitely one aspect of the shoot that you can make your own – and I love the way that it was done here by Lezanne's Designs in simple white, letting the shapes stand out and looking very wedding appropriate.


Comfort food
Wedding menus have come a long way in my time in the industry – nowadays, there's definitely less expectation on couples to have a traditional wedding meal. I think serving comfort food (especially traditional, South African comfort food) is a great way to get your guests feeling cosy and happy, and as Two Chefs showed in this shoot, there's no need to compromise on style either.
TOP TIPS FROM THE TEAM
The stationery was a key aspect and there was so much detail in it! That would be a great way to recreate the look and bring in the theme.
The natural, flowing floral arrangements can easily be recreated and each Bride can use their own colour scheme, even though the colours we used would be lovely for any wedding look.
Many of our grandparents have little treasures from the old days, and the use of them here and there as table décor can also contribute to the look.

SERVICE PROVIDERS
Photography: Wesley Vorster | Styling, co-ordination, florals & cake: Leipzig Weddings and Functions | Venue: Landtscap | Stationery: Lezanne's Designs | Dresses: Mieke Vermeulen | Hair & make-up: Corlé Barnard | Hiring & décor: Re-create | Models: Chelsey, Annie & Patrick from Topco Models | Food & food styling: Two Chefs
SBB ♥ Corlé Barnard, featured members of our Directory


This shoot is part of the SouthBound Bride Styled Shoot Competition 2014