You know, sometimes on wedding blogs we get so caught up with the details of reception decor and dresses and colours, that the ceremony can get a little lost, but as we all know, that's where the good stuff happens. That's where you make the promises that will change your life in front of the people you love most in the world. After all, it's the one part of a wedding day that you can't do without! So I absolutely love when couples lavish the same sense of style and care on their ceremony that they do on the rest of their Big Day. Here are 15 of our aisle and ceremony decor favourites from the last year – sure to give you some inspiration!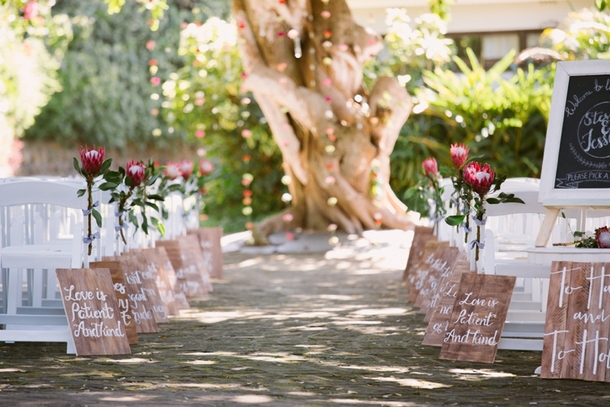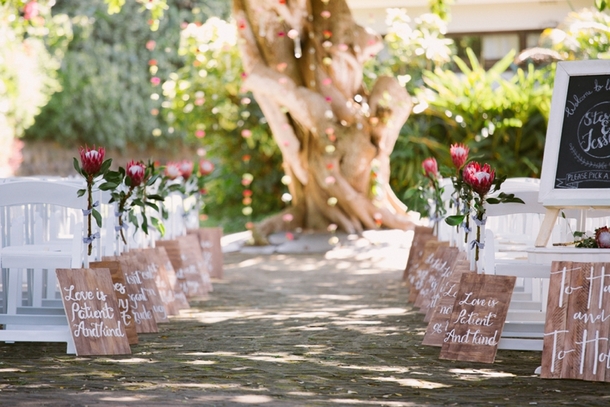 Flowers & Decor: Heleen Bonfiglio | Photography: Lad & Lass Wedding Photography | VIEW WEDDING
There were so many gorgeous elements to Jessica & Steven's wedding, but their aisle lined with wooden signs calligraphed with scripture were one of my absolute favourites. So meaningful and romantic!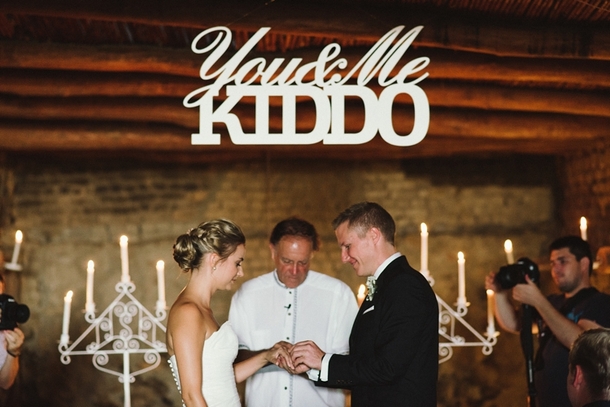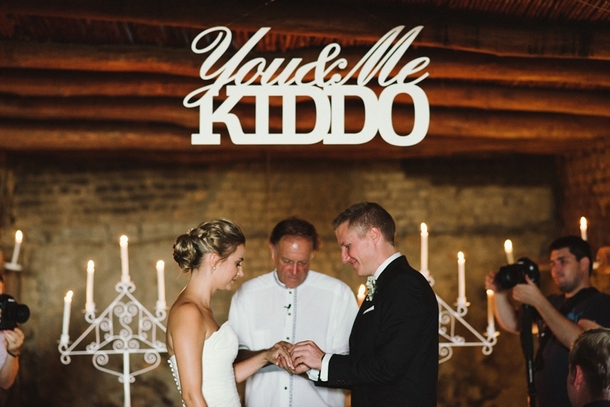 Photography: welovepictures | VIEW WEDDING
GABY'S FAVOURITE: You've got to love a couple who declare their love for all to see, and "You & Me Kiddo" has got to be one of the cutest ways of doing it. Lee-Ann & Mark's country wedding with a touch of French flair included more whimsical elements, like paper flowers and wooden signage.

Co-ordination & Decor: CreativeNook | Photography: Lizelle Lotter | VIEW WEDDING
Everything about the ceremony at Jeanne & Neal's botanical romance wedding was magical, from the scripture-inscribed aisle to the quirky paper backdrop, and most of all the representation of both couple's cultural backgrounds.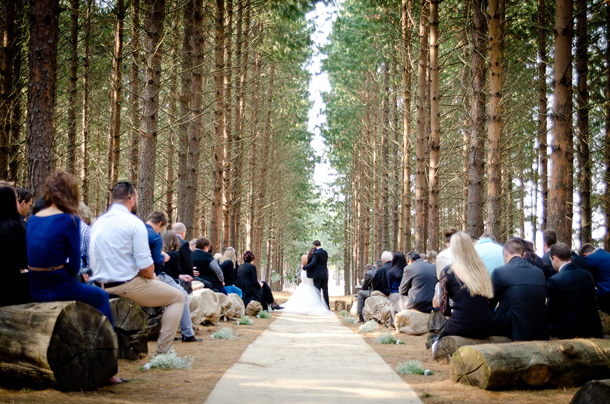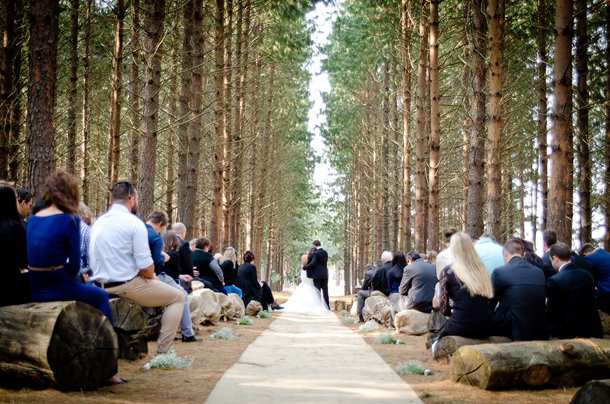 Photography: Maryke Harper | VIEW WEDDING
There's something so special about a forest ceremony, and Lianie & Nicol's refined rustic wedding really made the most of the natural cathedral-like atmosphere of the ceremony area at Florence Farm.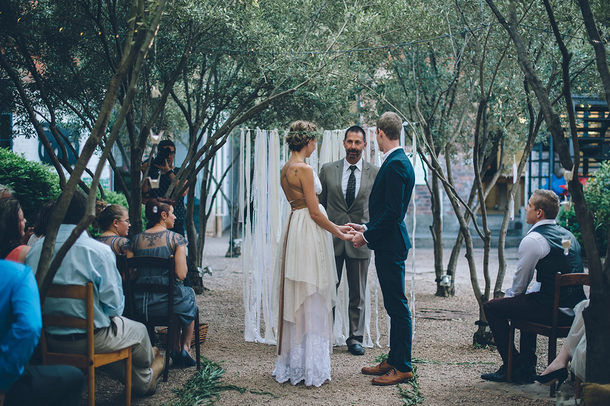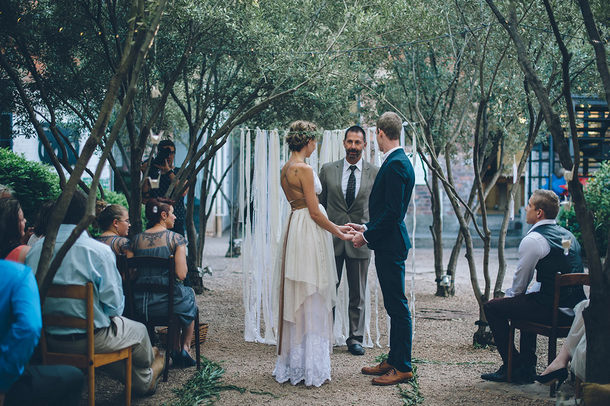 Photography: Creative Emporium | VIEW WEDDING
Who's to say that an urban wedding can't have a rustic feel? I loved that Cindi & Cameron's Johannesburg boho wedding also included origami details, which were part of their love story.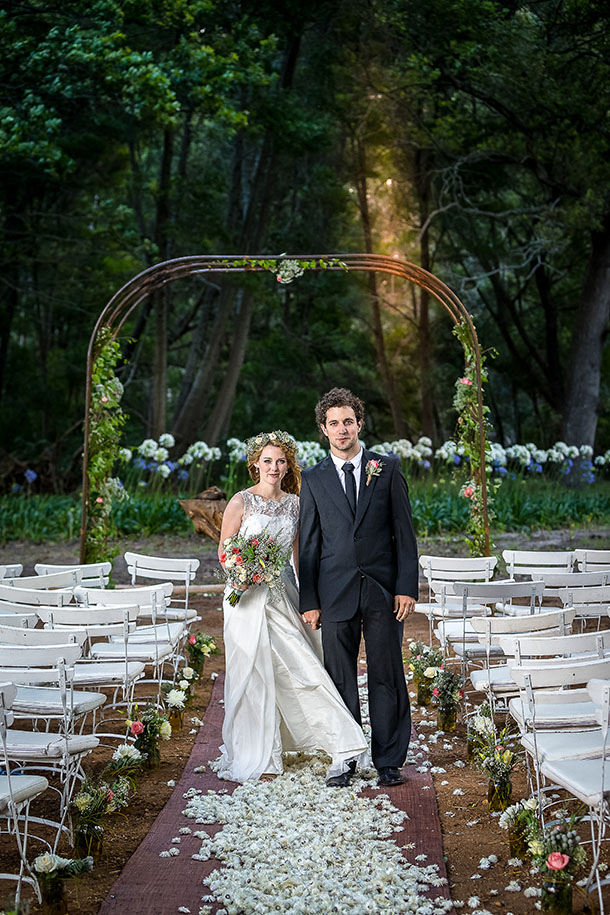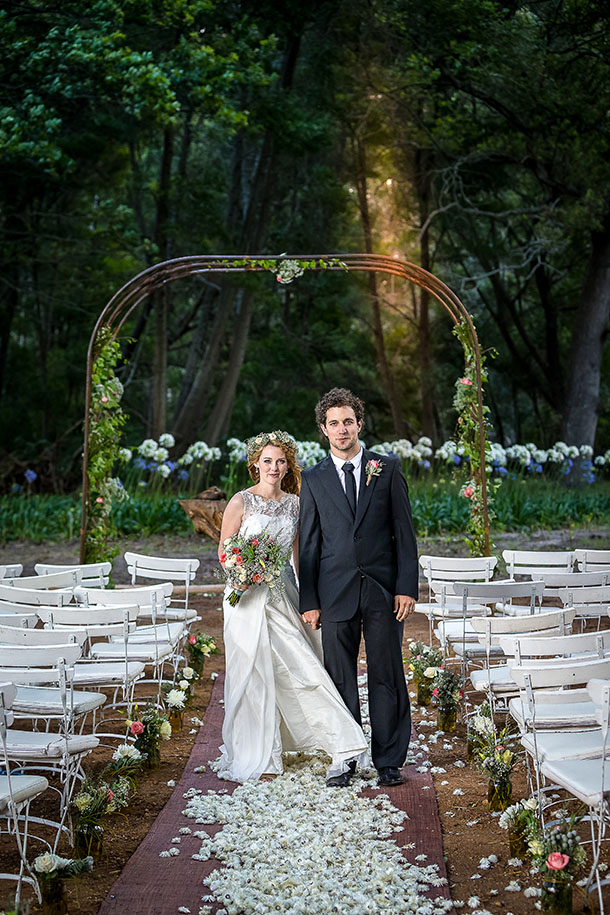 Flowers & Decor: Bunches4Africa, Hannetjie Lammers, Julia Fourie, Saffron Functions
Photography: Jo-Ann Stokes | VIEW WEDDING
Floral arches were big news in weddings this year, and Christine & Chris' boho fantasy wedding included a delicate, rustic version absolutely perfect for the forest ceremony area at Beloftebos. With a petal-strewn aisle, it's total fairytale romance.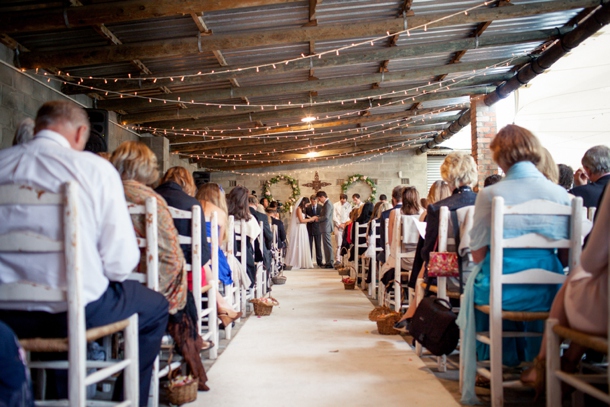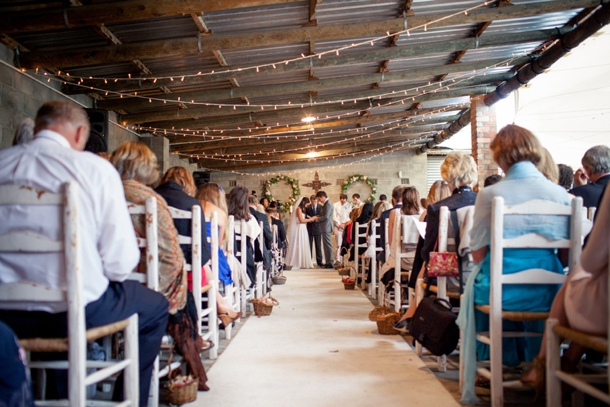 Co-ordination: Koos Myburgh | Flowers & Decor: Sandy Maree & 4 Every Event
Photography: Tasha Seccombe | VIEW WEDDING
What do you do when torrential rains put paid to your plans of a rose garden ceremony on your family farm? For Caitlin & Mike, you simply move it to the tractor shed, hanging fairy lights from the roof, hanging wreaths on the wall, and borrowing a decorative cross from your planner's garden. Which makes for the prettiest little farm 'church' I ever saw.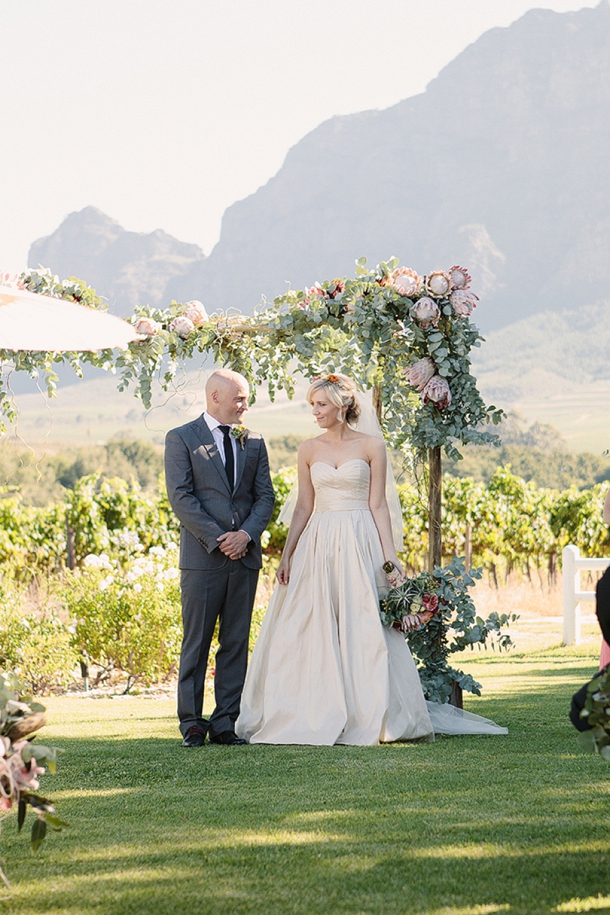 Flowers & Décor: Fleur le Cordeur | Photography: Sybrand Cillié | VIEW WEDDING
What could be lovelier (or more truly South African) than a glorious protea archway, with the winelands mountains in the background? Sigh. Carlen & Lynton's wedding was protea-tastic and super gorgeous, but the ceremony backdrop really stole my heart.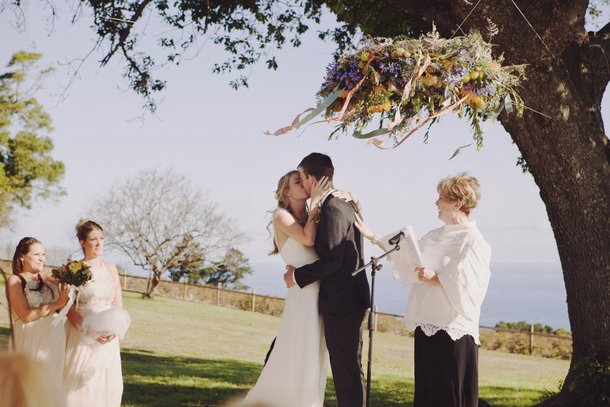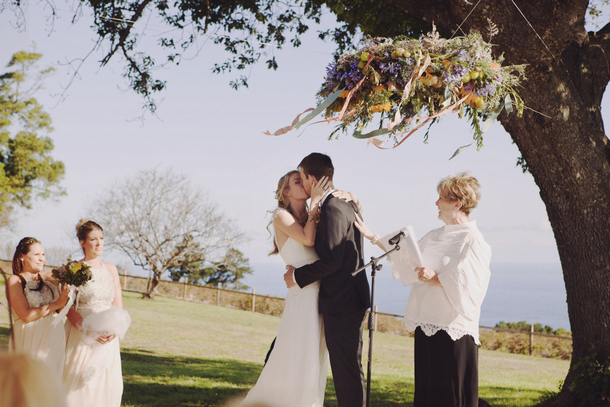 Co-ordination: Weddings by Marius | Flowers & Décor: Ecozest | Photography: Amy Scheepers
VIEW WEDDING
Julianne & Gene's wedding was another where I totally fell in love with the florals, and the lush wreath with hanging ribbons above their ceremony area was one of my favourite details!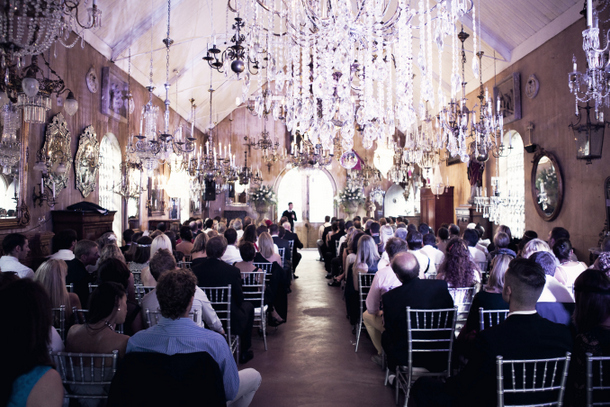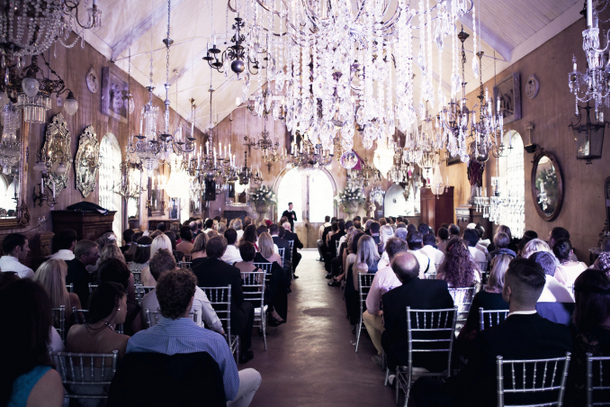 Co-ordination: Gadija Hossain | Flowers: Botanica Flowers | Photography: Alfred Lor | VIEW WEDDING
The prize for the most unusual and amazing venue this year has to go to Lindi & Morgan, whose Gatsby-esque wedding took place in an antique showroom – mirrors and hanging chandeliers galore, yes please!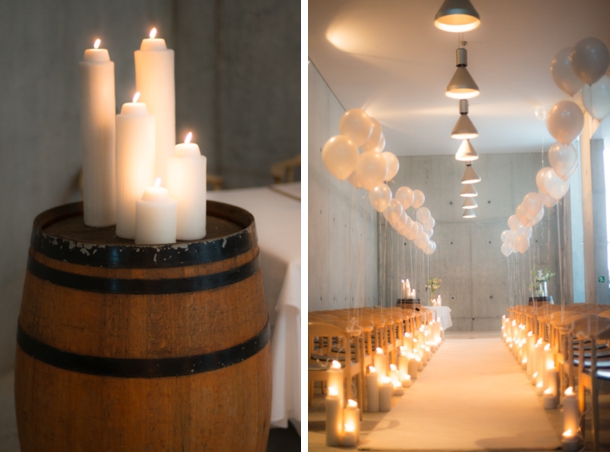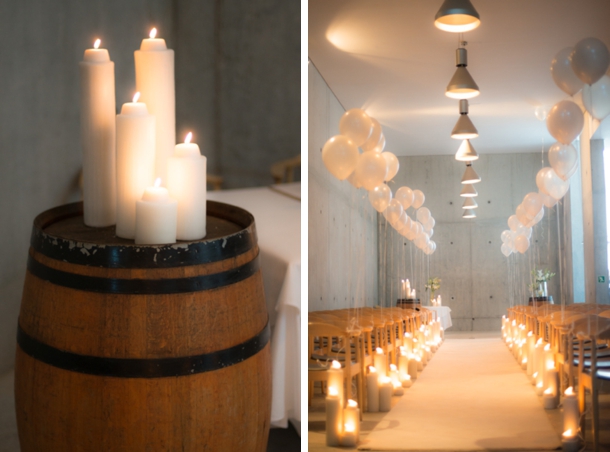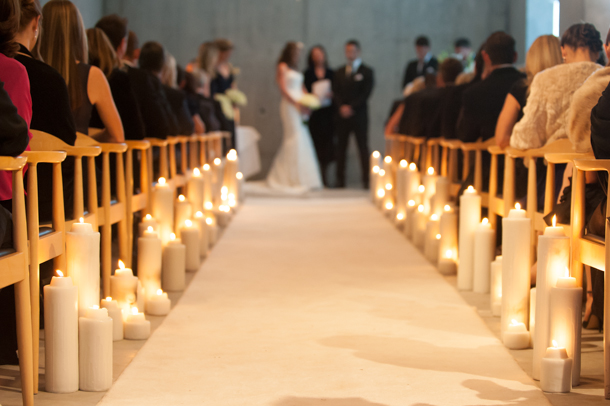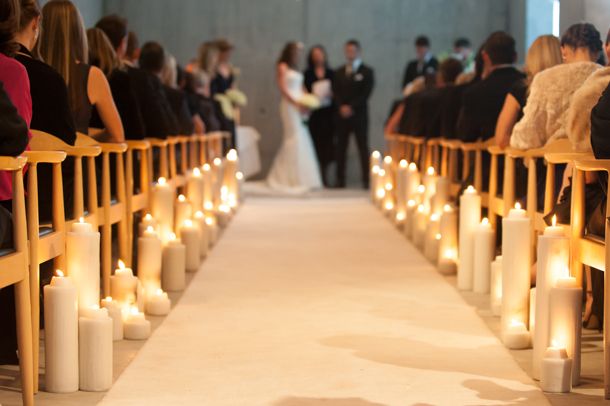 Décor: 4 Every Event | Photography: Abri Kruger | VIEW WEDDING
Candles and balloons… Not a birthday party, but the intimate atmosphere created by Nikki & Gary's winelands wedding, turning a clean modern space into a cosy romantic one. I especially love the many pillar candles of different sizes lining the aisle.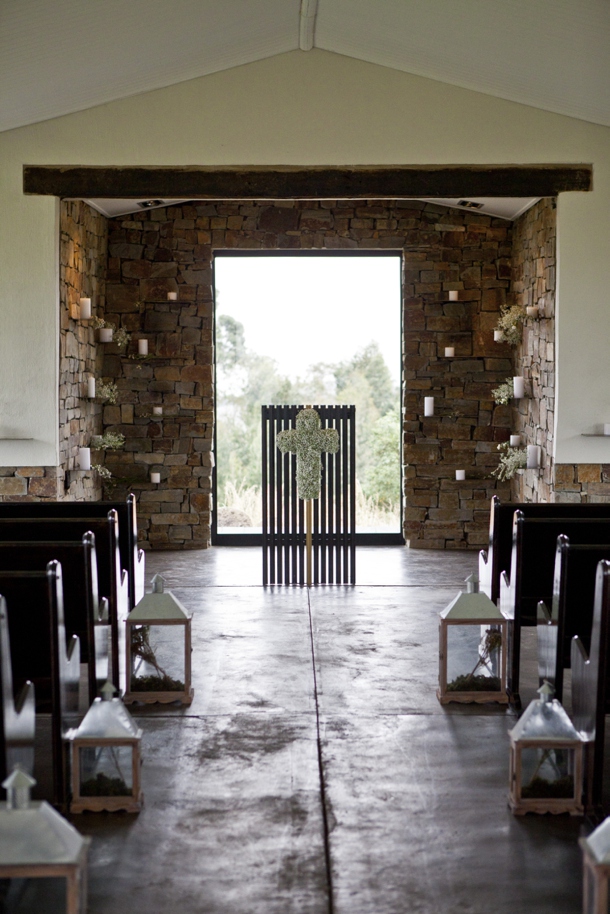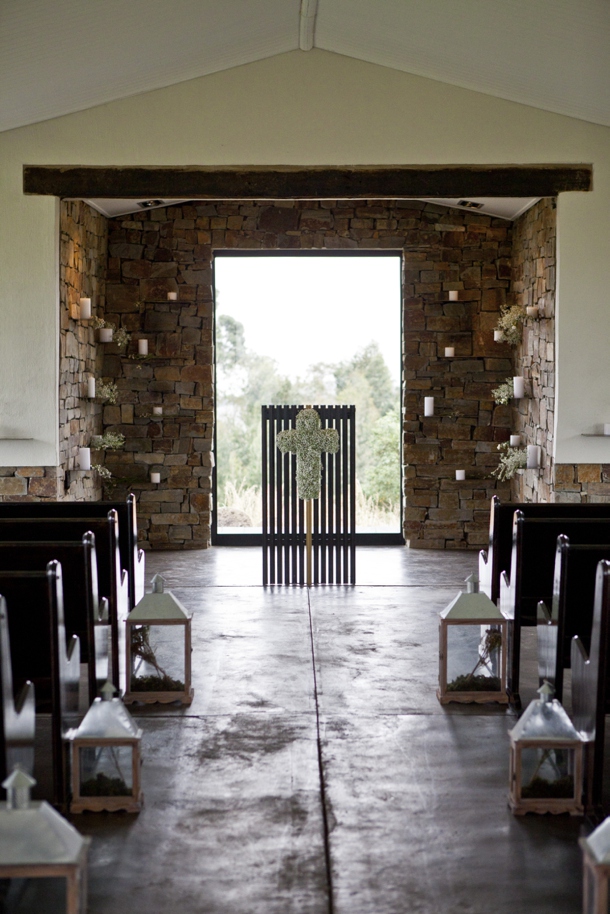 Co-ordination: Adore Weddings | Photography: Studio Kovo | VIEW WEDDING
The Netherwood chapel, high on a hill in Midlands farmland, is always a spectacular ceremony venue, but Jacqui & Matthew made it extra special with lanterns, candles and a baby's breath cross.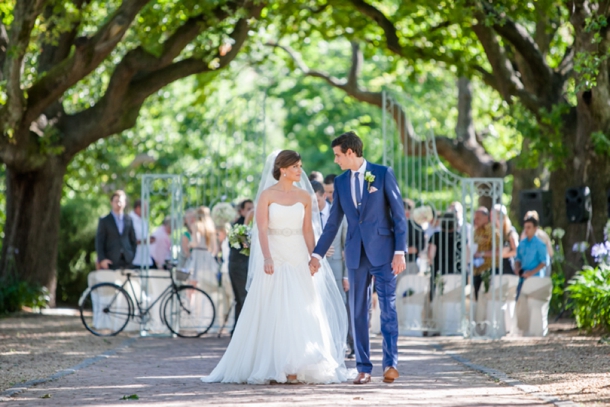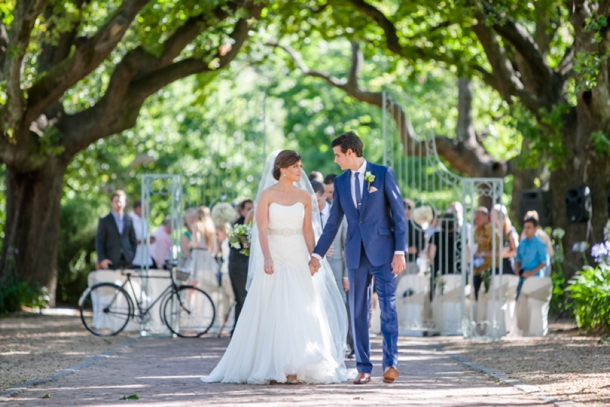 Co-ordination, Flowers & Decor: Royal Blu Events | Photography: Juné Joubert | VIEW WEDDING
There's something so romantic about a ceremony on a tree-lined avenue in the Cape winelands, and it added just a touch of festival atmosphere to Michelle & Ben's Midsummer Night's Dream-inspired wedding. So pretty!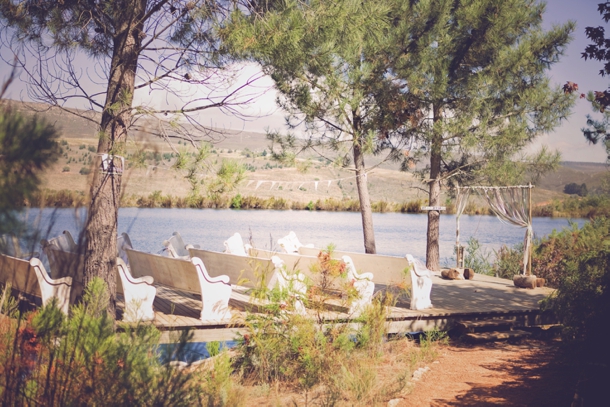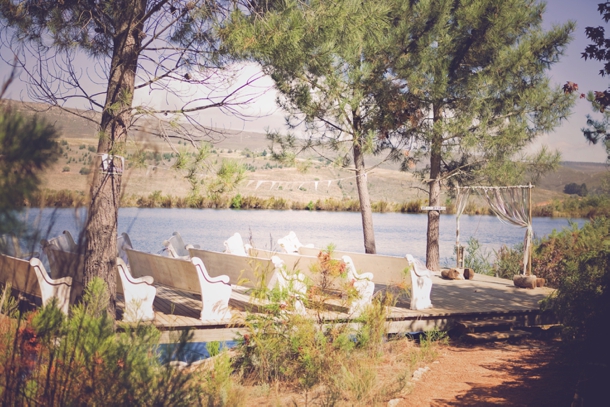 Photography: Captured Moments Photography | VIEW WEDDING
Our Real Life Bride Irene told us all about her DIY missions in making a ribbon arch for her wedding, and after the stress, it all came together so beautifully! We also love the church pews contrasting with the lakeside setting.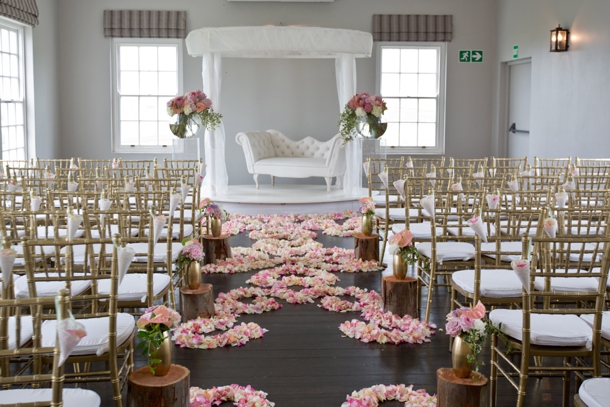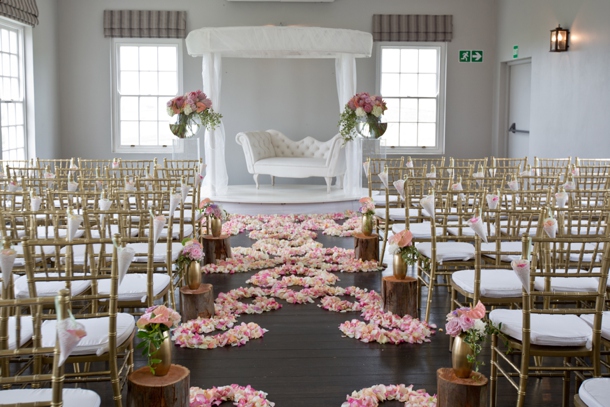 Flowers & decor: Fleur le Cordeur | Photography: Daniela Zondagh | VIEW WEDDING
I LOVED Suhaifa & Jacques' pink and gold colour scheme, and it looked especially amazing at their ceremony. Would you believe that this was a Plan B when and outdoor ceremony didn't work out? Which proves that sometimes Plan B is Plan Beautiful!