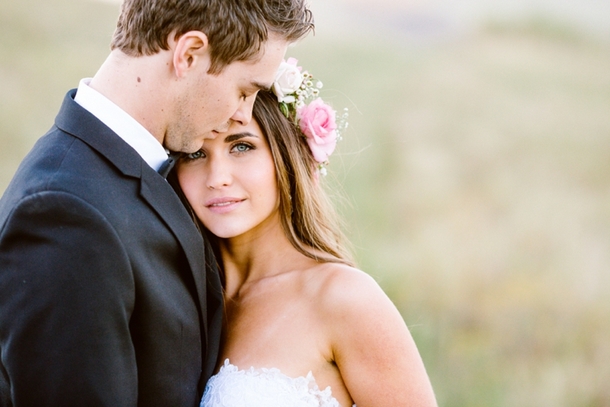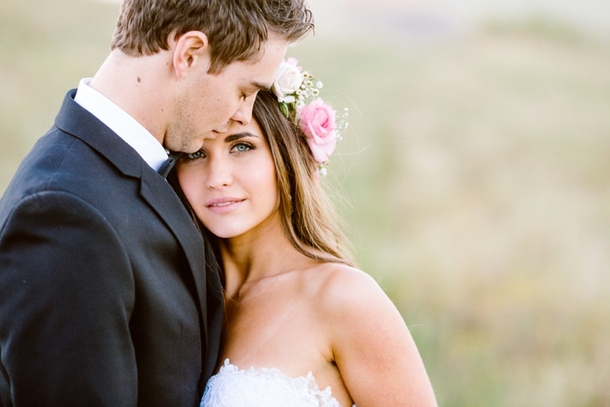 Crazy beautiful. That's the only way I can think of to describe today's wedding – in fact, I'm struggling to find words at all, but who needs words when the pictures are this pretty? Aside from the fact that Jess & Steve are basically one of the most attractive couples south of Hollywood, or that their South African girl meets Australian boy in California story is like something out of a romcom, every little detail of this stylish garden soiree just makes me giddy to look at. From the pink peonies and monochrome stripes to the proteas and bridesmaids in mint, each photograph by the supremely talented Lad & Lass brings a new delight (which is why I couldn't help myself but include a ton of them in this post). And let's not forget the aisle lined with scripture calligraphed on wooden boards (swoonage), or Jessica's insanely gorgeous dress (by SBB fave designer and featured bride, Julia Ferrandi). But as usual, what really, really gets me (once I've stopped squealing at how much I love every inspiring idea) is the raw emotion that the Lad & Lass team captured here – Steven's tears as he sees his bride, her radiant joy, the light that seems to dance around them like a blessing. Crazy beautiful. I told you.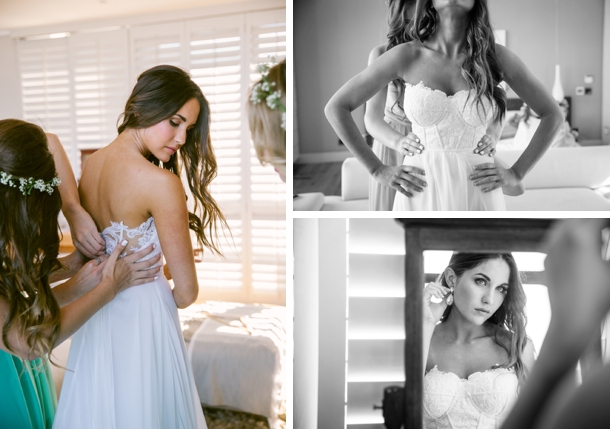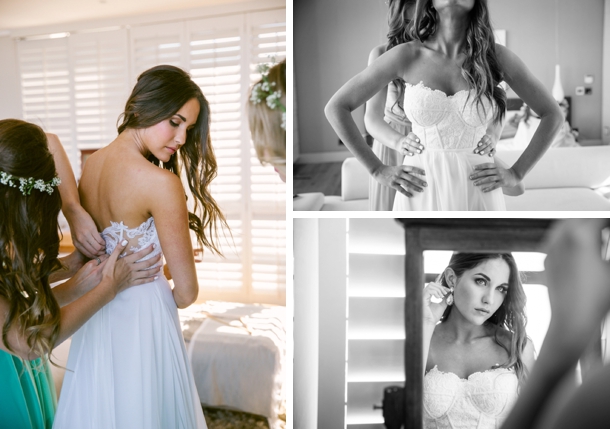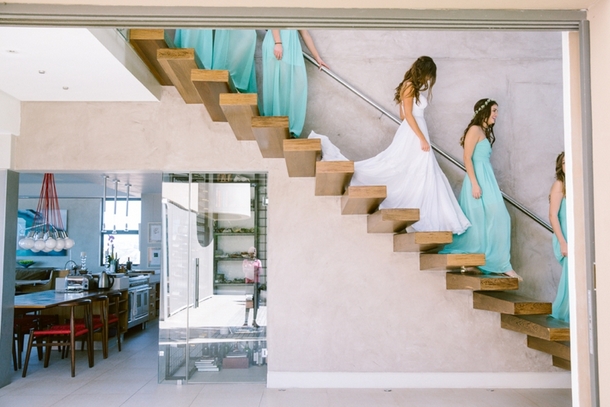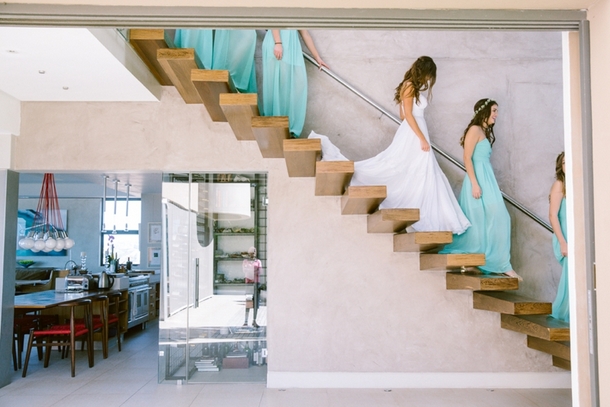 Love Story
Steve and I met in Redding, California as we were both studying there at the time. I was from South Africa and in my second year in California, and he was from Australia in his first year there. The first time I saw him, we didn't meet, but it was definitely attraction at first sight. A few weeks later we officially met at an open mic night, and I shamelessly couldn't take my eyes off of him the whole night. The week after meeting, Steve asked me out on our first date, when he proceeded to tell me he would marry me, and deep down, I knew it too.
The Proposal
After dating in California for six months, we came to the end of our studies and had to fly home to our respective countries, not knowing how or when we would be able to see each other again. We did long distance for a year in total, until a few days before the wedding. We managed to see each other every three months, starting with Steve's visit to South Africa and then mine to Australia. It was on this trip that I met Steve's family and friends, saw where he grew up, and the country that saw him come to life.
One night, he took me out for dinner on the Gold Coast and afterwards we went on a drive along the coastal road so that I could see all the spots where he grew up surfing. We stopped at Currumbin beach, a place I'd heard lots about from him, and went for a stroll along the beach, as it was such a gorgeous moonlit night. We walked in the direction of the city skyline, and due to not wearing my glasses that night, I thought all the candles he had set up on the beach were part of the skyline, until we got closer and I realised that something was up. We made our way to a candlelit picnic set up on the beach with champagne and a letter Steve had written me. He handed it to me and I wasn't even one sentence deep before the teary floodgates opened. After reading it, with my face a mess from crying, Steve went down on one knee, asked me to marry him and then in between sobs and many "yesses" he put the most gorgeously large diamond on my finger and I knew that I had just made the best decision of my life.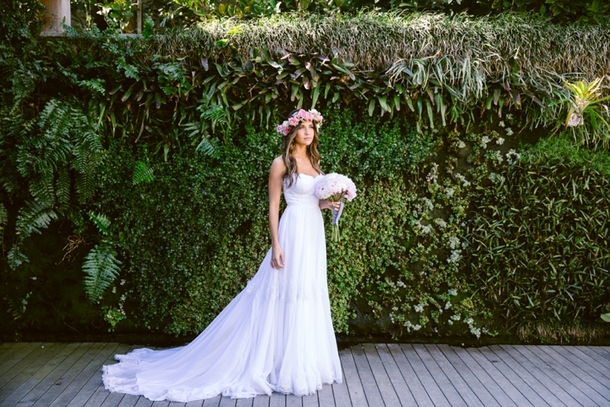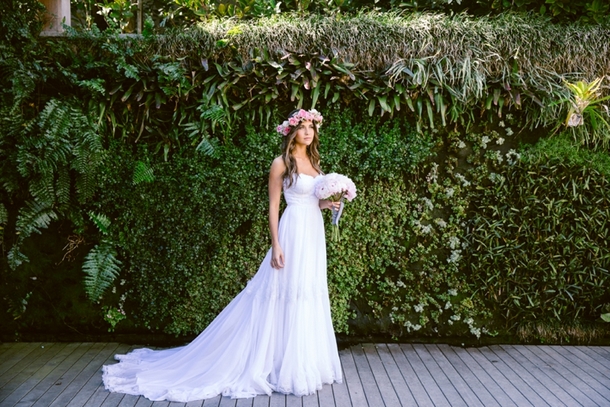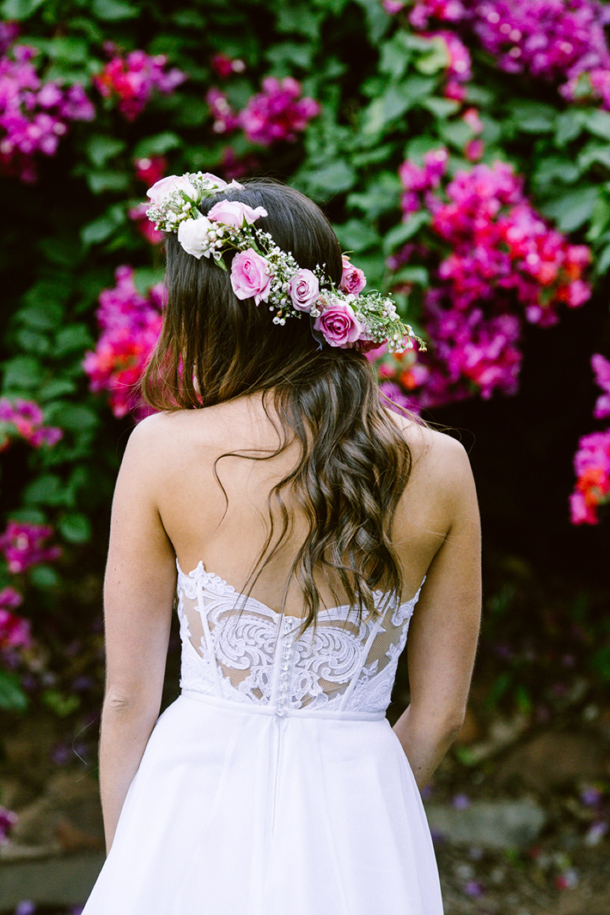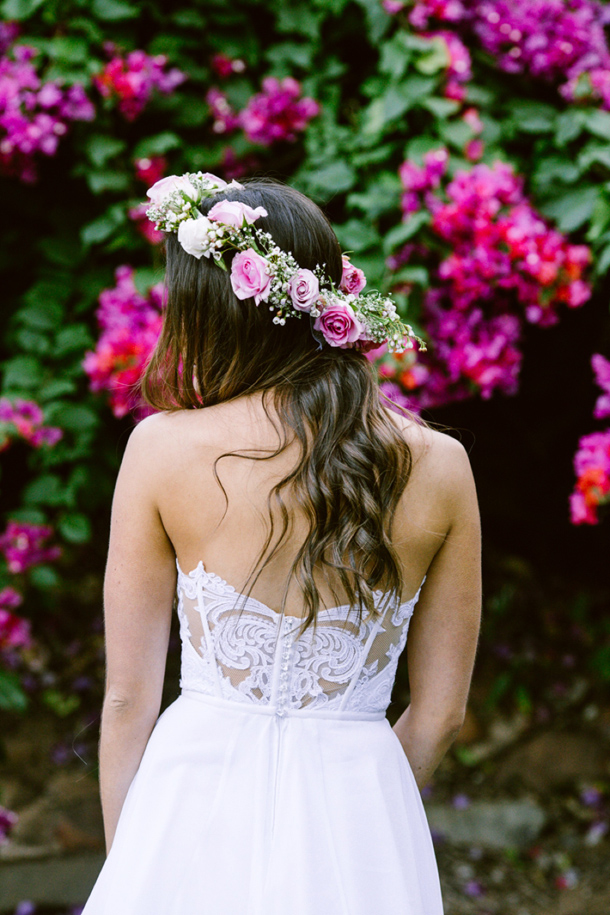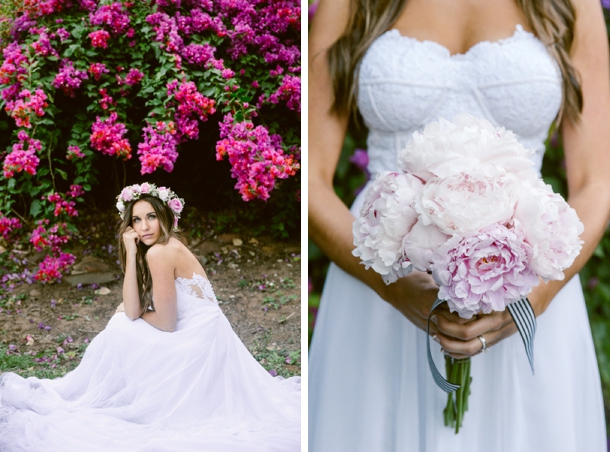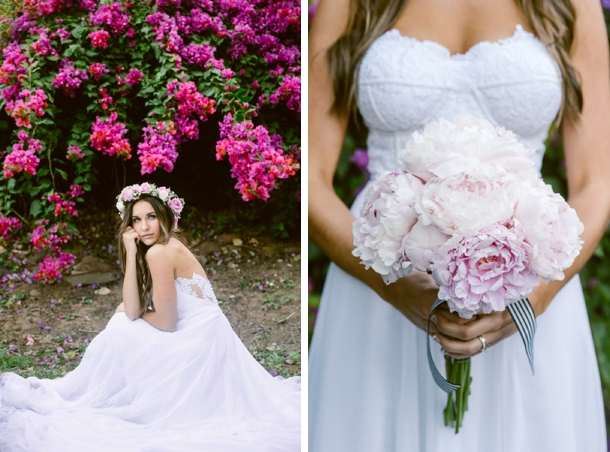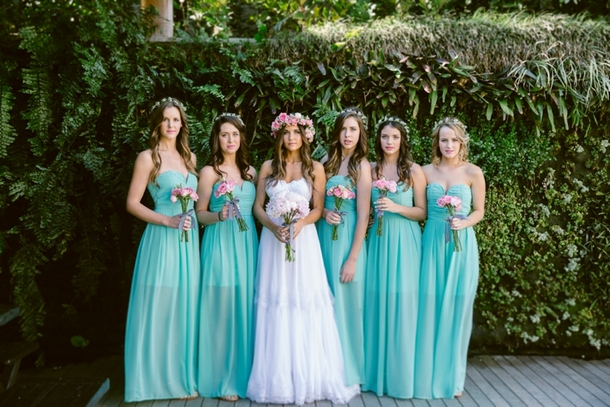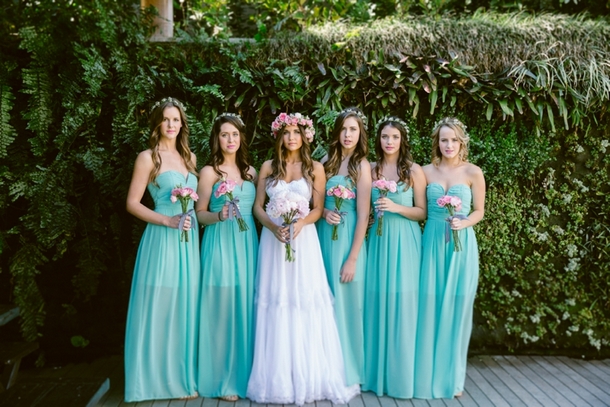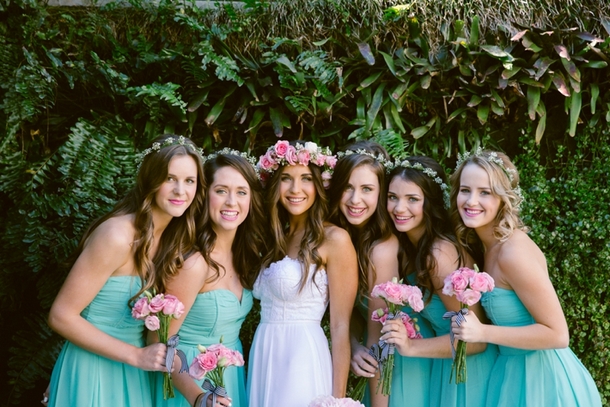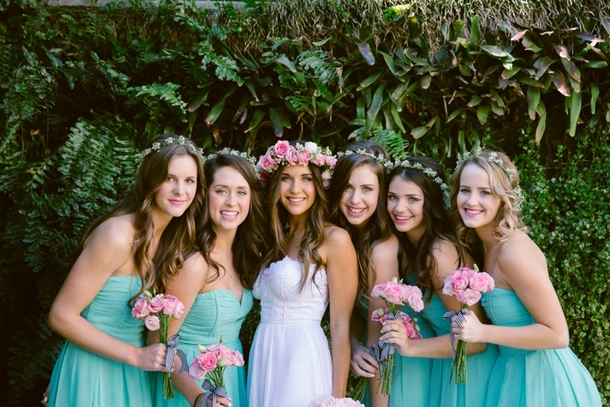 The Venue
Ever since I can remember, I just knew I wanted to get married under a big tree. Even though we are a Christian couple, the idea of getting married in a church never grabbed me as much as saying "I do" under a big tree did. I also knew that with my wedding venue, I wanted it to be basically beautiful and 100% customisable. I didn't want a copy/paste of anyone else's wedding and so I wanted every single element to be my own, but unfortunately most venues had set ceremony/reception areas, set menus, etc. and they didn't offer me the free reign I needed. Funnily enough, our venue Jex Estate was the first one we looked at, and as soon as I arrived on the massive property overlooking the ocean it just screamed "us." It was the perfect combination of ocean and garden, trees and views and the best part was the venue came with nothing. Not a table, not a chair, it was 100% "do it yourself," and I had to accept the challenge.
Wedding Style
Colour palette? That's easy, anyone who knows me knows that I'm obsessed with mint colours, and so my main wedding colour was of course mint. However, I opted for this colour to come through in more subtle ways, rather than it being a mint overkill. I also love the combination of black and white stripes and so I brought that out in my table runners, bouquet ribbon and all my stationery.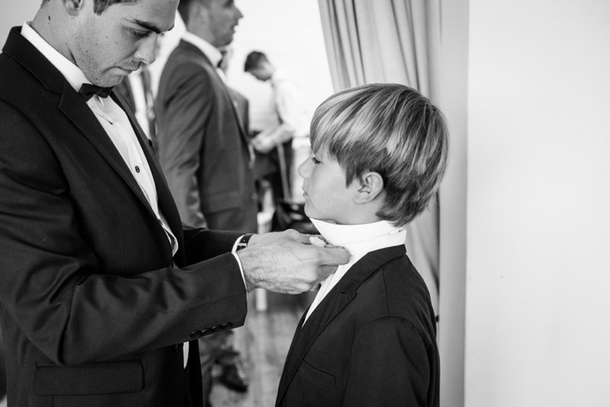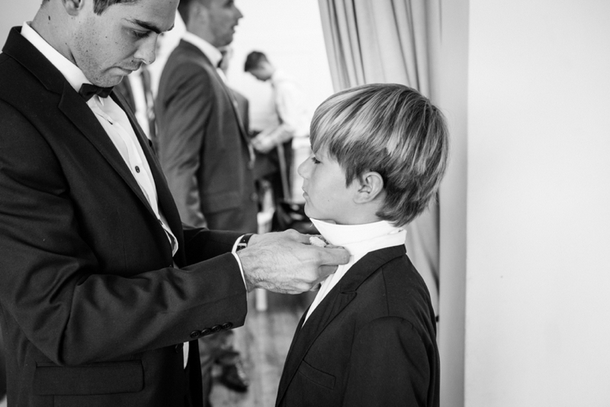 Wedding Details
Our wedding had a subtle "international" theme, with us being an international couple, meeting in California, getting married in Durban, and being from South Africa and Australia. Our Save the Dates and invites had little silhouettes of each of our countries, our guest tables were each named after different places in the world where we had made memories together, including a picture of us at each place and a little description of why the place held a special place in our hearts. Everyone involved in the wedding held a special place in our hearts too. Our minister, Richard, was living in America at the time we met and he and his wife were the first I told that I was going on a date with Steve. They saw our relationship unfold and then Rich got to marry us. Our venue was also incredibly "us" – with myself and my family being surfers and loving the ocean, we got married near the beach, in a very relaxed manner. It felt like a big family holiday at the beach and a massive celebration.
DIY Elements
Basically, I had no budget. But I don't mean that in the way you may think. I literally mean that I had to go month to month and whatever money "came in" or I was able to save, I poured that into my wedding fund. Let's just say it was a journey. I planned my dream wedding and pretty much had faith that we would be able to pay for it, and with family coming through to help, friends blessing us here and there, it came together. Don't even ask me how, because I have no idea. Our wedding wasn't obscenely expensive or over the top, but it was perfect, and money can't buy perfect. Most of the wedding was DIY, but not for budgetary purposes, just because I needed to use it as a creative outlet for myself and I so enjoy designing and making things.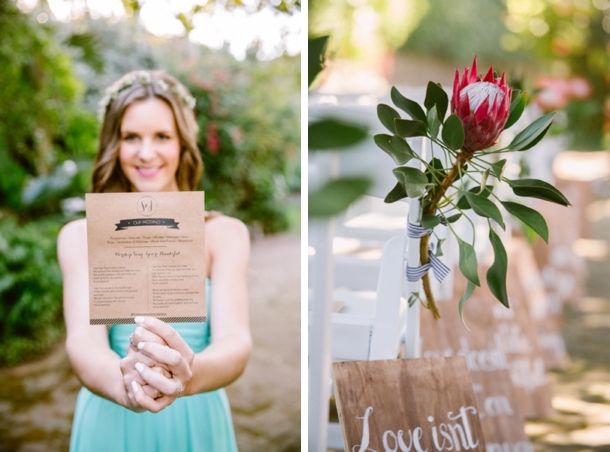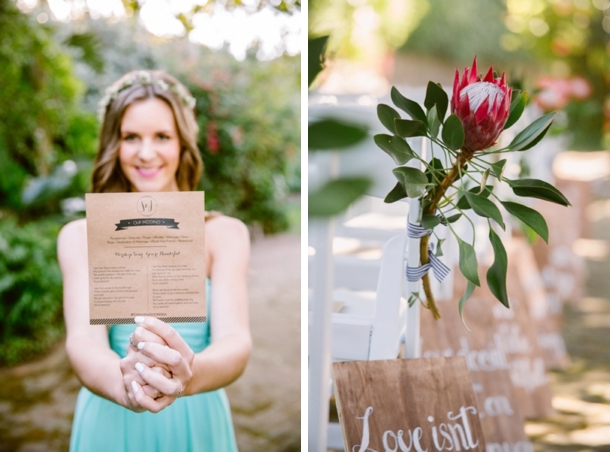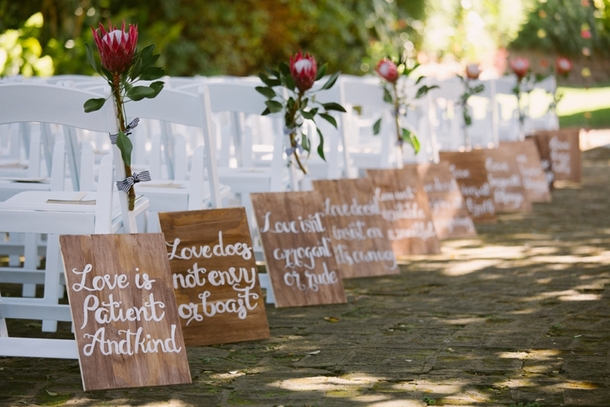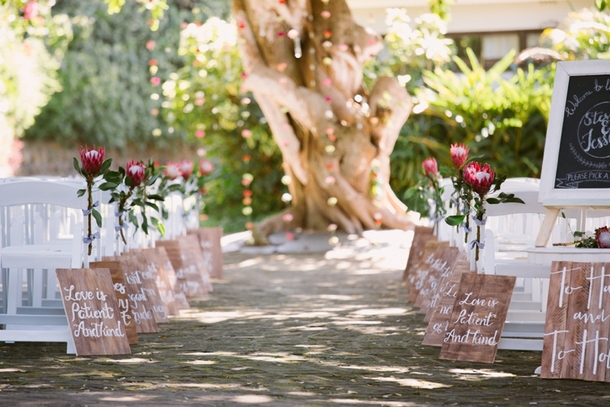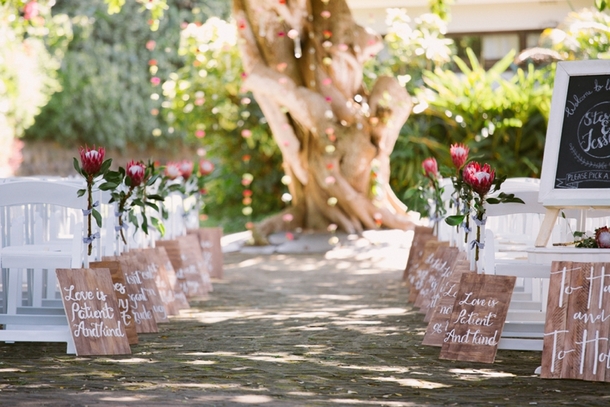 The Flowers
I'm not a brat, but one thing I just "had to have" were peonies for my bouquet. No other flower came close in my opinion. On my first meeting with the florist, she shattered my dreams into a million pieces when she told me they wouldn't be in season. After much tossing back and forth as to what flowers I should walk down the aisle with, I got an excited phone call from my florist to say that she found a way to import peonies from Holland just for my day. I didn't even know you could do that? So they arrived, in all their fluffy glory and were such a highlight of the day. When it came to table flowers, we used proteas and echeveria (rock roses) to decorate the tabletops. Again, two of my favourite flowers.
The Dress
When I got engaged, I knew exactly the gown I wanted, and so the challenge for me was finding someone who could bring my vision to life. The problem wasn't a lack of incredibly talented designers, but just so many to choose from. After meeting with Julia Ferrandi, showing her my dress idea and seeing her giddy excitement over it, I knew that she was the one to bring it to life. I knew that with Julia I could trust her, and trust was a big thing for me. I had to know that I could hand over this dream of mine to someone and they would treat it with as much care and attention to detail as I would, and Julia really went above and beyond. I didn't have a single doubt or concern along the way, I knew my dress was in the safest hands. From the fabric and lace shopping to every single fitting, it was a surreal dream come true. The dress was EXACTLY how I imagined it to be.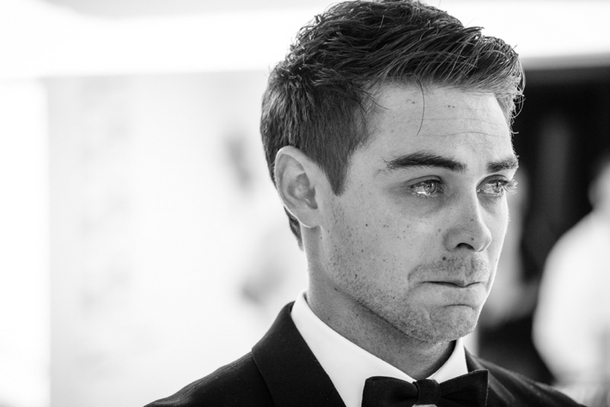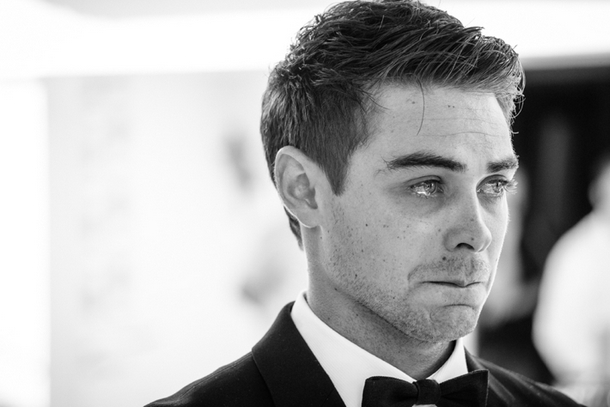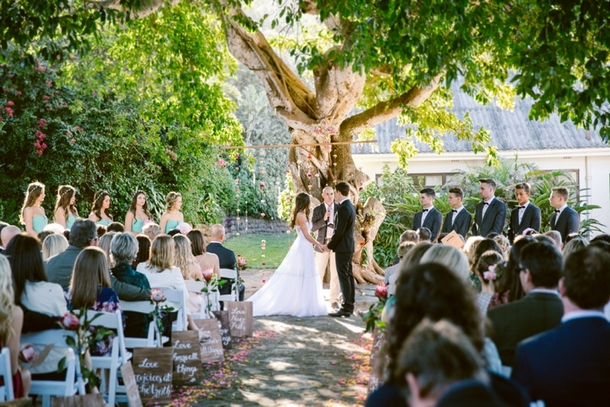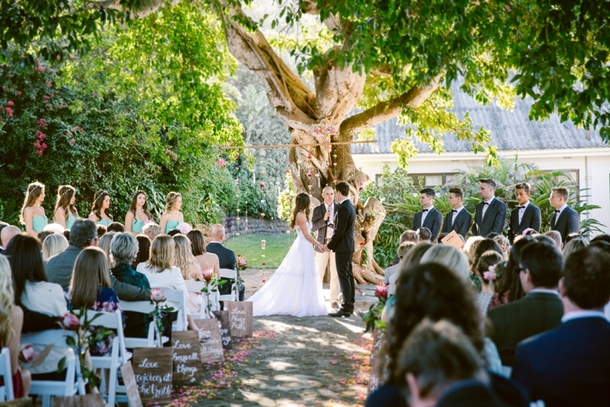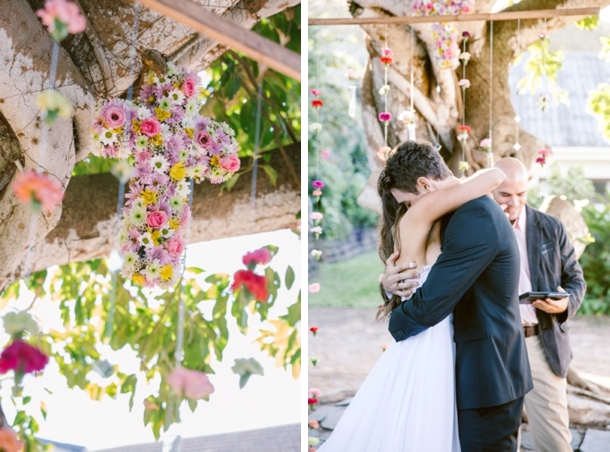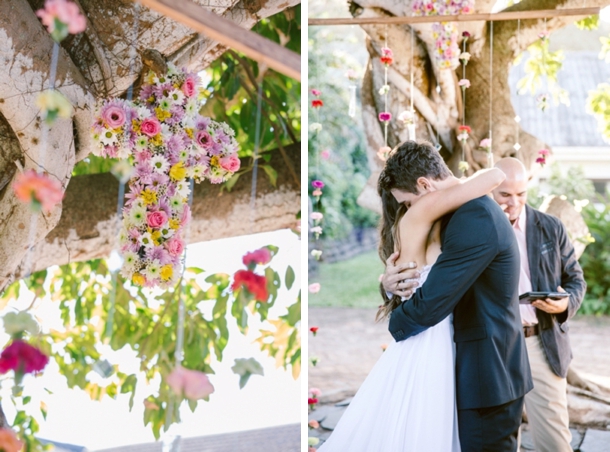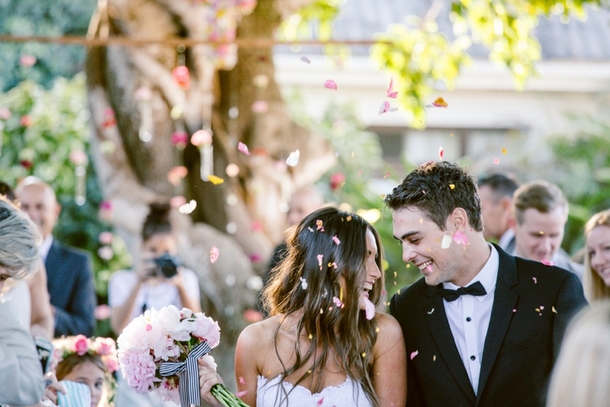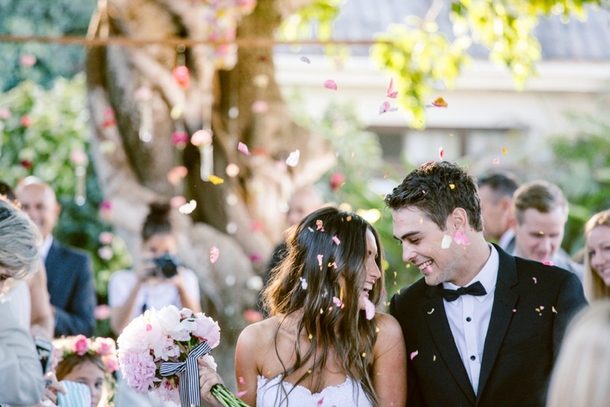 Memorable Moments
There were so many moments on the day that just seemed to stand still and were completely surreal, like walking down the aisle and seeing Steve's sobbing face waiting for me at the altar (there's photographic evidence if you don't believe me!) And then there was the moment during our couple's photoshoot were it just hit us that we were married, I remember whispering in his ear "we're married" and then us both just smiling and giggling. One of the most amazing things about our wedding was sitting at the bridal table overlooking all our guests who meant so much to us, and all came from different parts of the world to be there. I remember thinking to myself that I'd probably never be in the same room with all of these people at one time again. And we just felt incredibly cherished that everyone had come to celebrate our love from far and wide.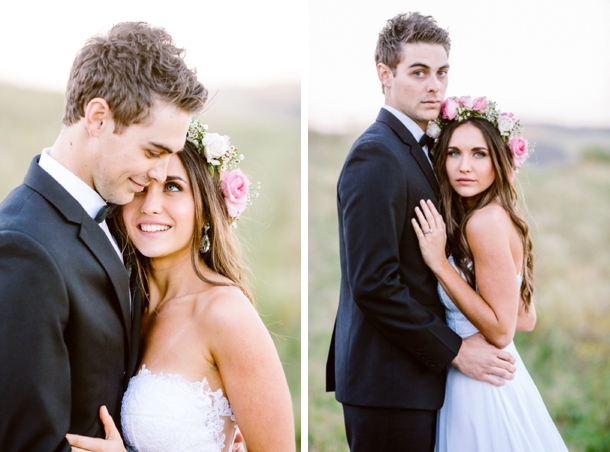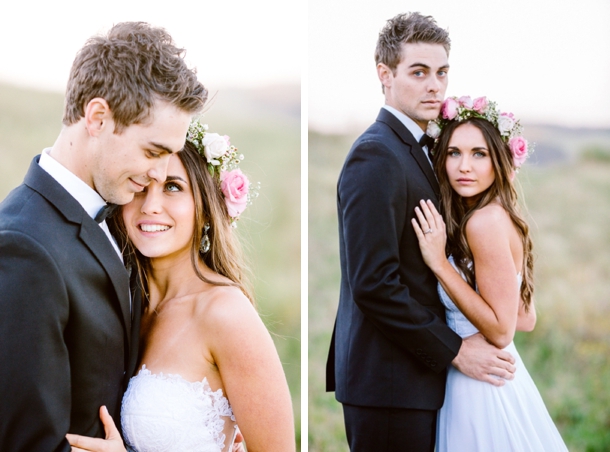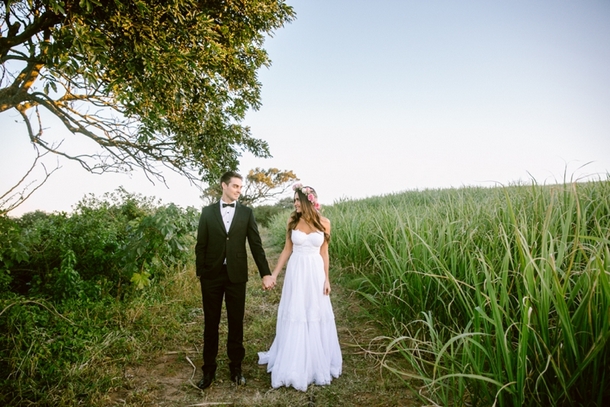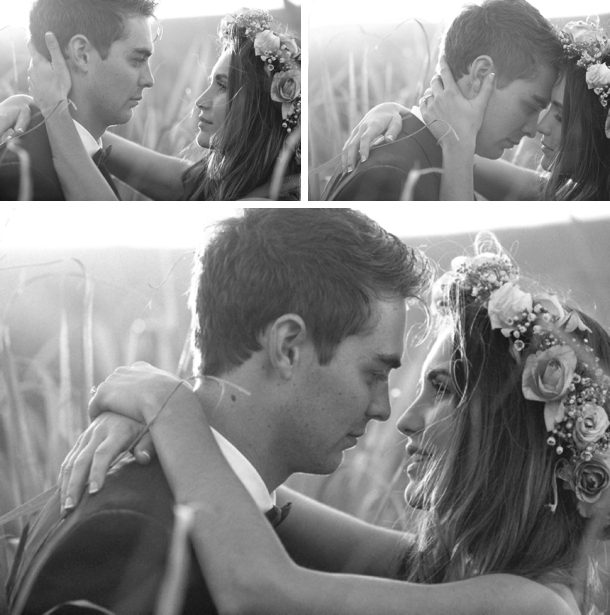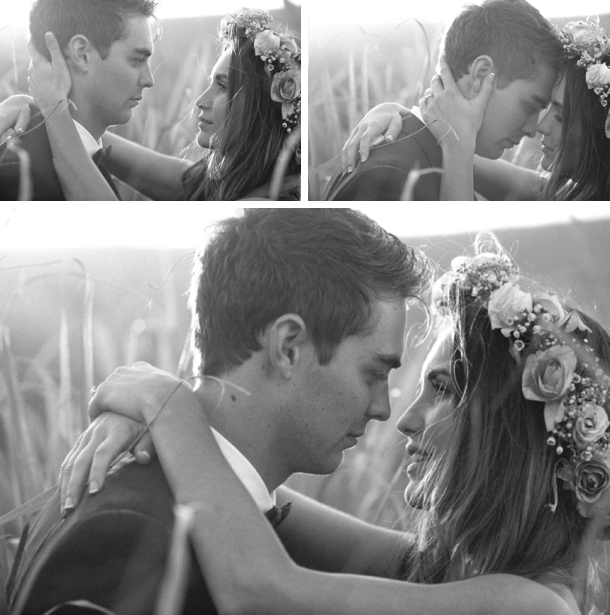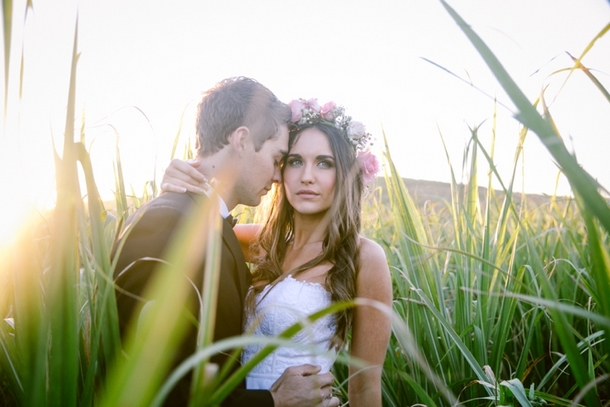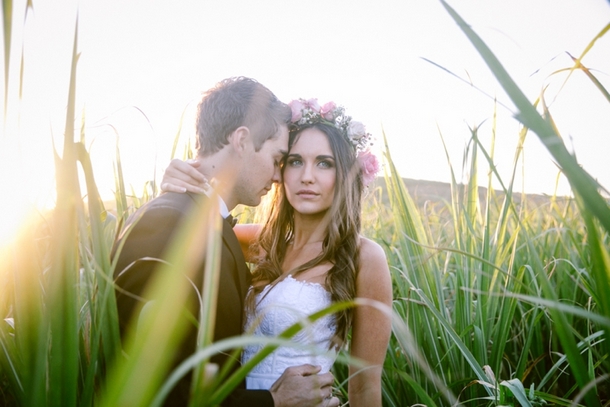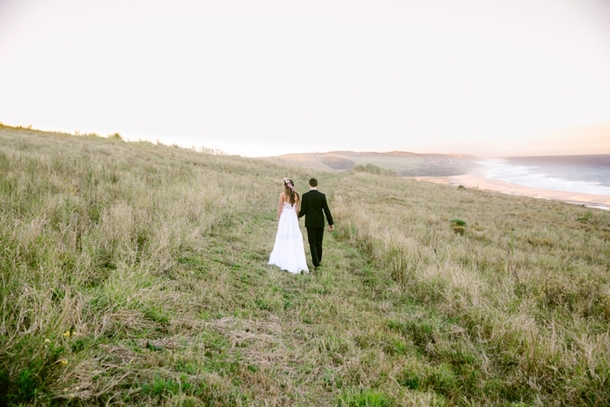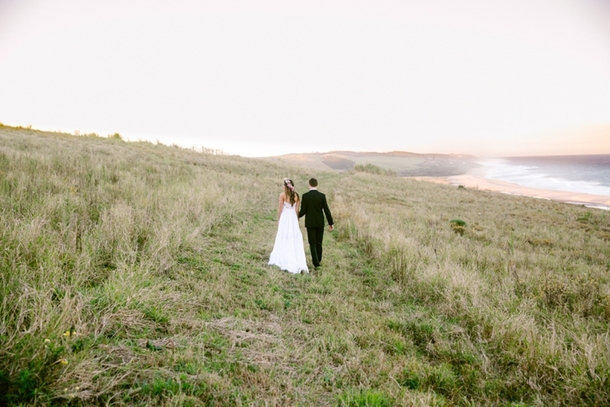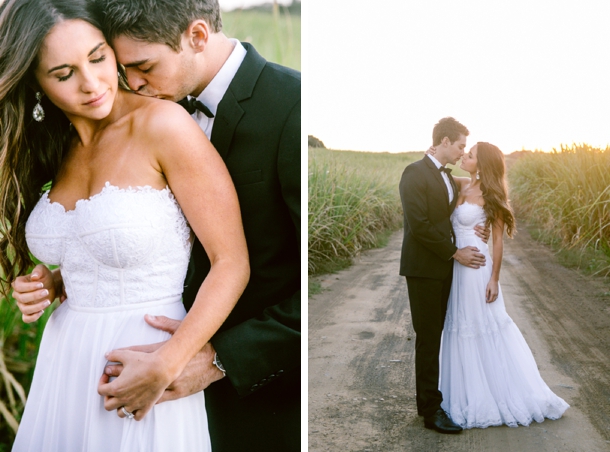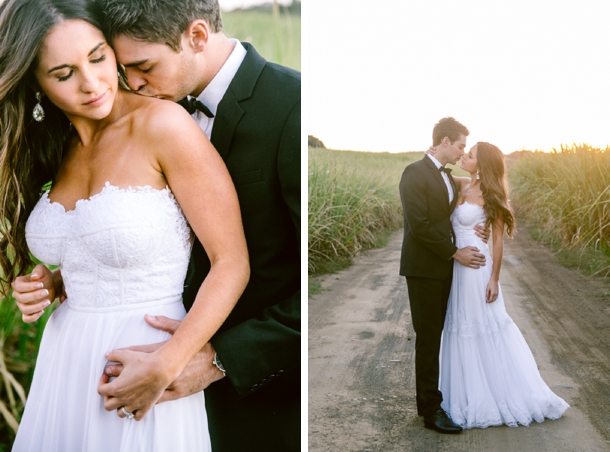 Proudly South African Details
The proudly South African details were the proteas and then our main course being a lamb on the spit and a braai-style "dish up for yourself" dinner service in the dining room. Our wire cake topper was also made by a local craftsman that sells wire decorations.
The Honeymoon
Leading up to the wedding, we had so hoped we could go overseas, but due to budget not allowing, we ended up booking at Cathedral Peak in the Drakensberg and Fordoun Spa in the Midlands. As we woke up on the first day, with a view of the mountains and only the sounds of the birds around, we both knew that catching a plane and going overseas would have been the worst idea given how tired and in need of a proper rest we were. Advice for brides to be: honeymoon local.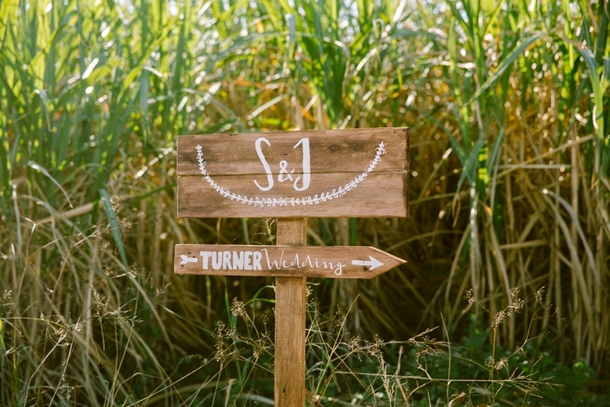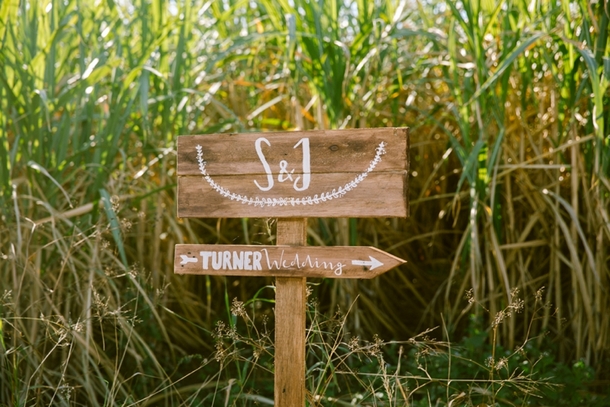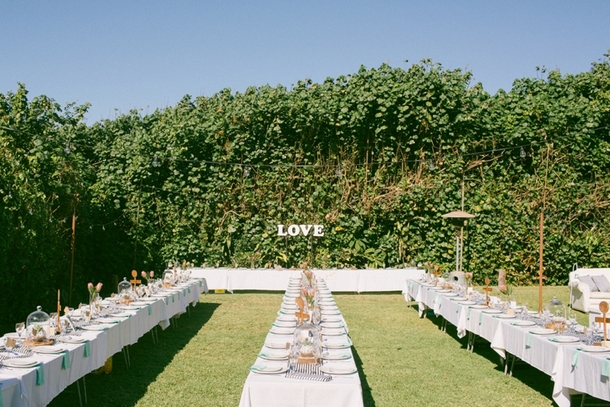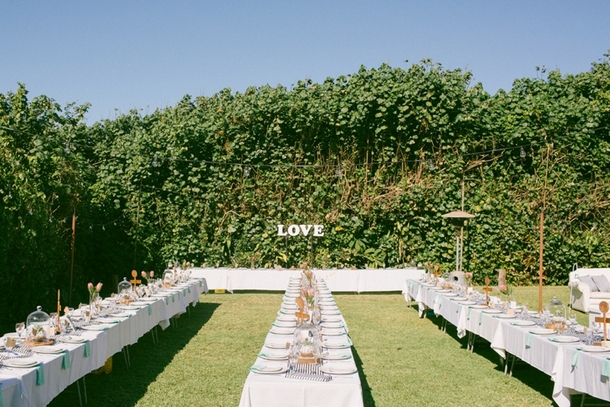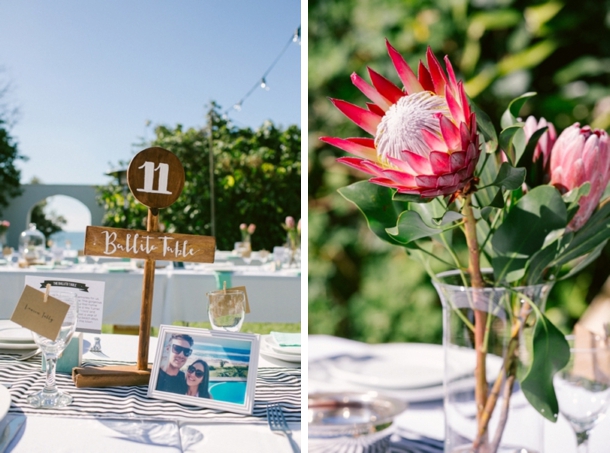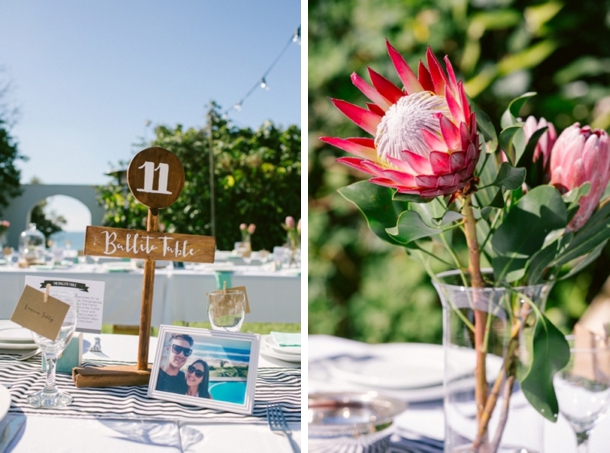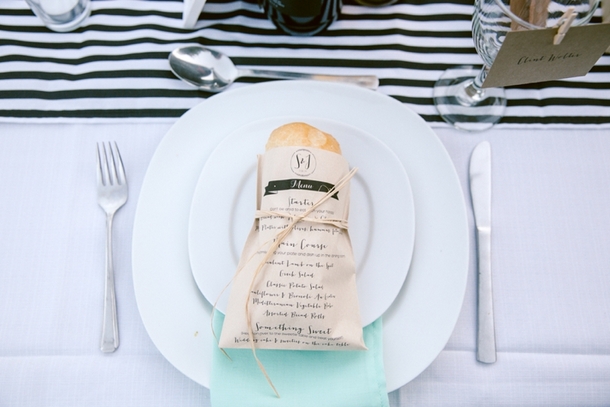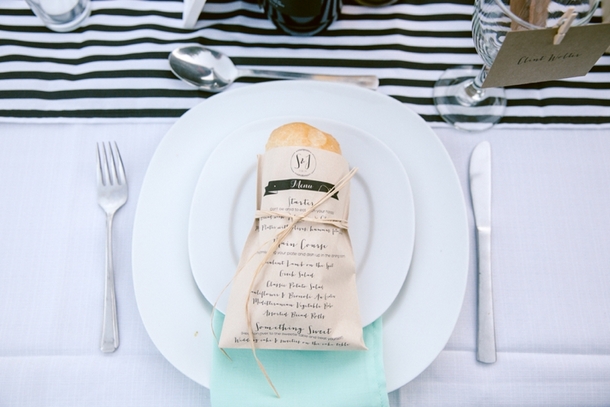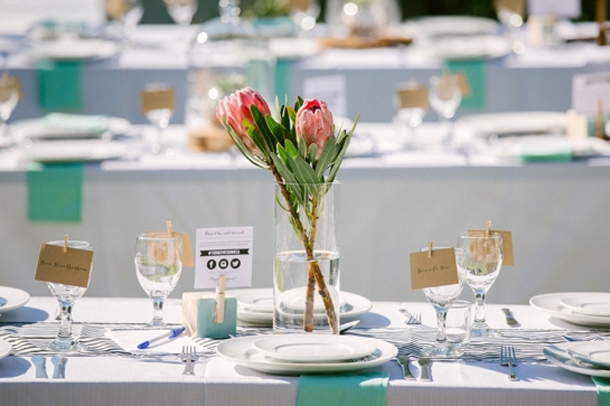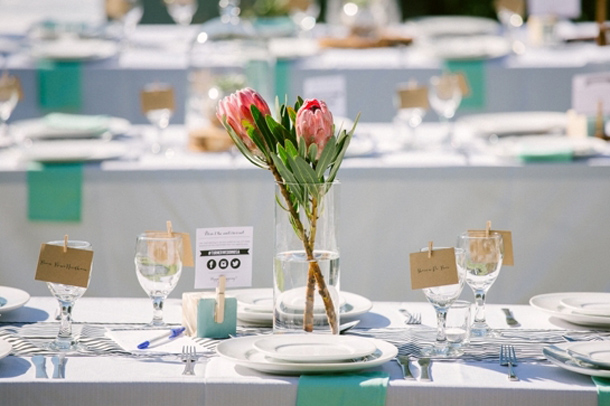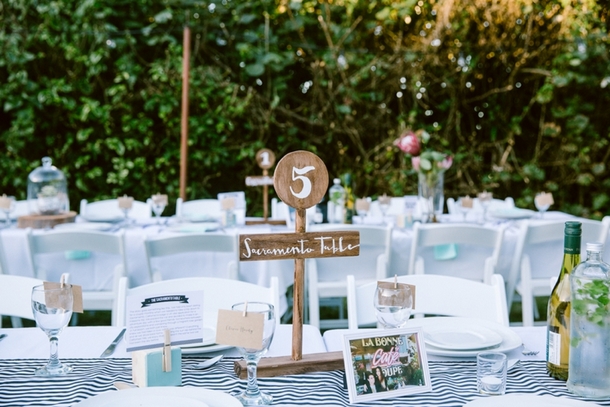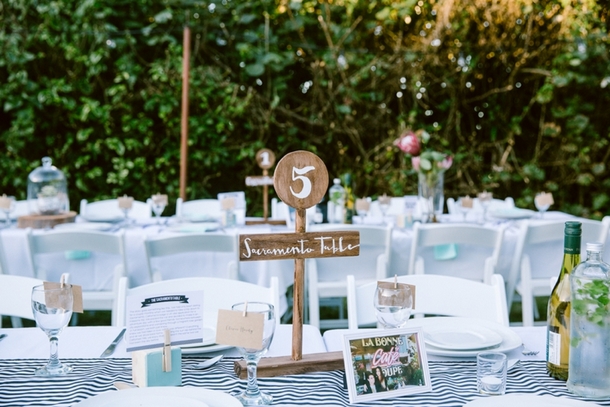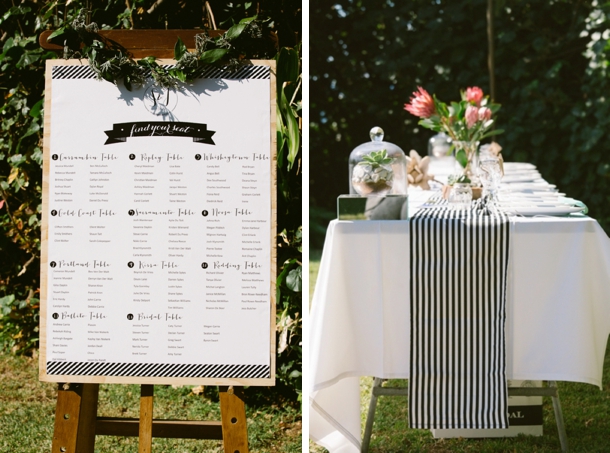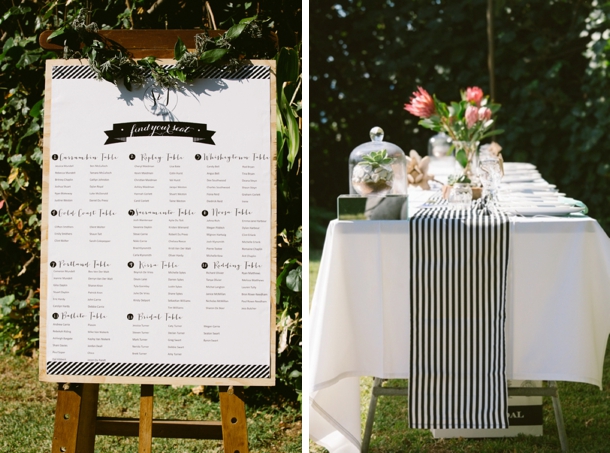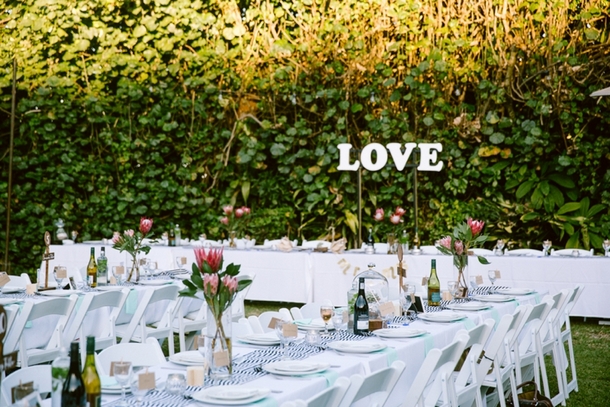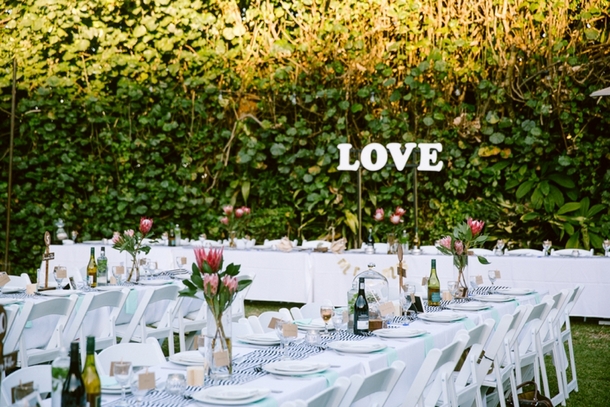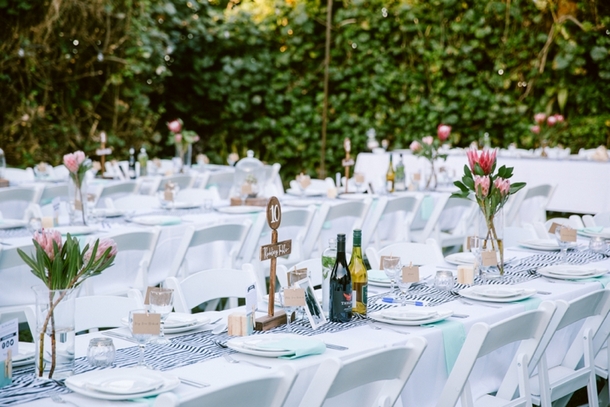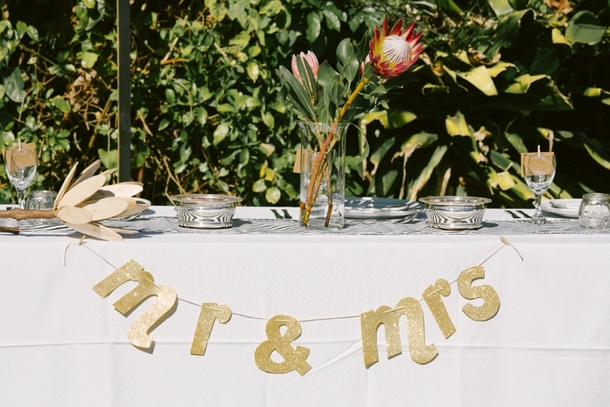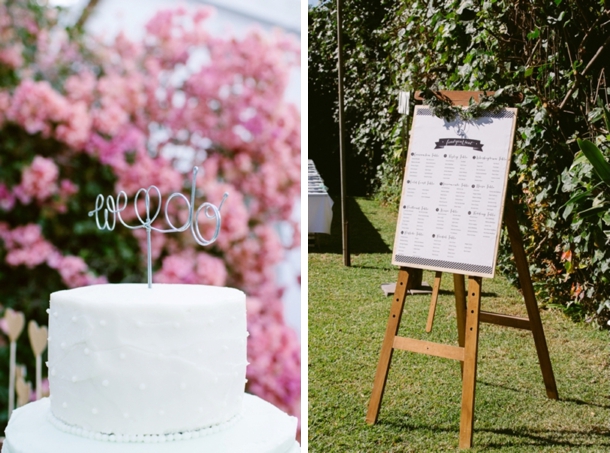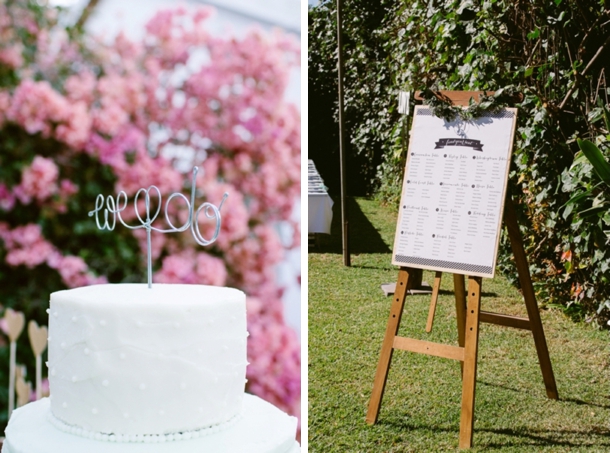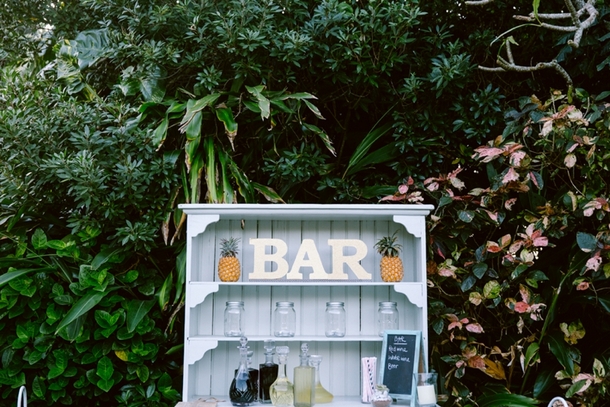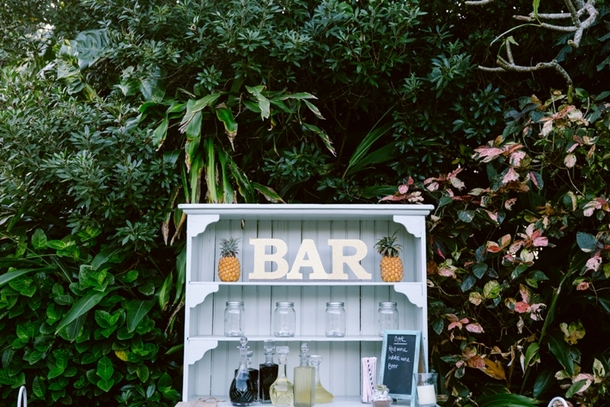 Advice for Future Brides & Grooms
Taken from a details person, enjoy the details, but don't get lost in them to the detriment of enjoying the things about your wedding day that really matter. Take time to write your vows and speeches, don't do this last minute when you're stressed and out of time. Remember that those are things you'll look back on in times to come and really remember, not the flavour of the cake. Make your wedding entirely you. Look around for ideas, but don't succumb to the pressure of having a use someone else's template for what they think a wedding should be. Customize and tailor make everything to reflect you and your groom beautifully. Lastly, weddings don't HAVE TO be stressful. Enjoy everything, especially the pre-wedding prep time, and have loads of fun. You'll never get those moments back again. Surround yourself with people who will get excited with you, help you, be there for you, and who have your best interests at heart.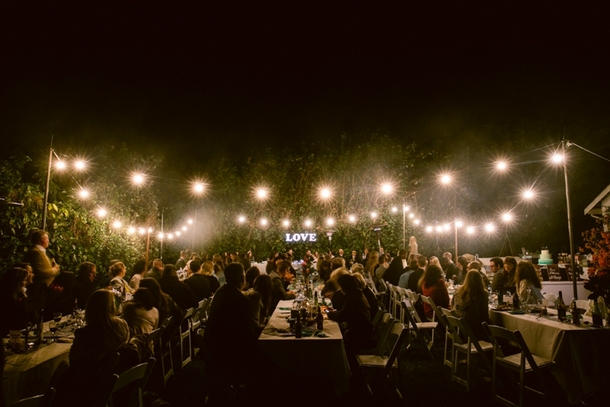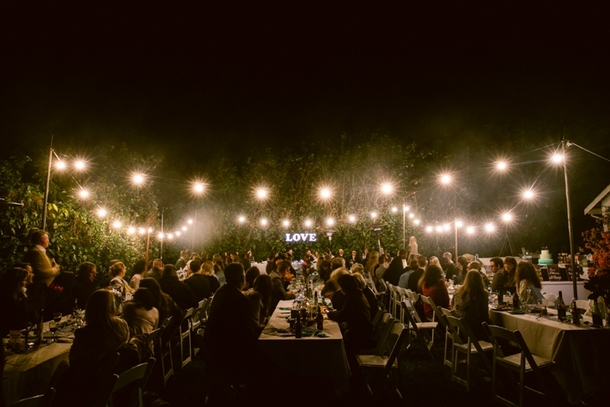 You can see more from this wedding on the Lad & Lass blog.
SERVICE PROVIDERS
Venue: Jex Estate | Catering: Lindeque's Caterers | Photography: Lad & Lass Wedding Photography | Videographer: Shani Davies | Cake: The Cake Specialist | Flowers & décor: Heleen Bonfiglio | Stationery: Bride, printed at 3@1 Ballito | Bride's dress: Julia Ferrandi | Bride's accessories: Call it Spring & Lovisa | Hair & makeup: Aldytha from Make Up Your Mind | Bridesmaids' dresses: YDE | Groom's attire: custom made in Thailand | Hiring: Stanger Cater & Hire and Settings Function Hire | DJ: Flame Lily DJs | Café Lights: Magic Lighting