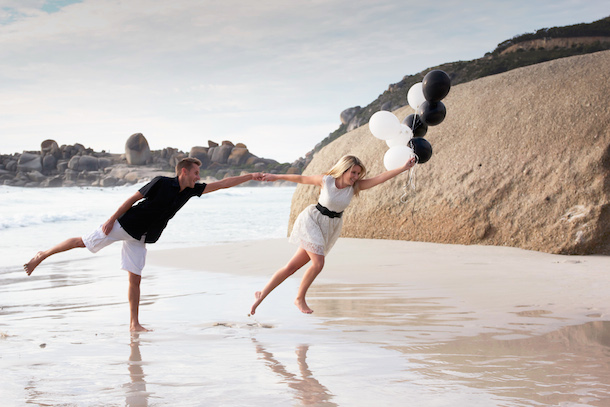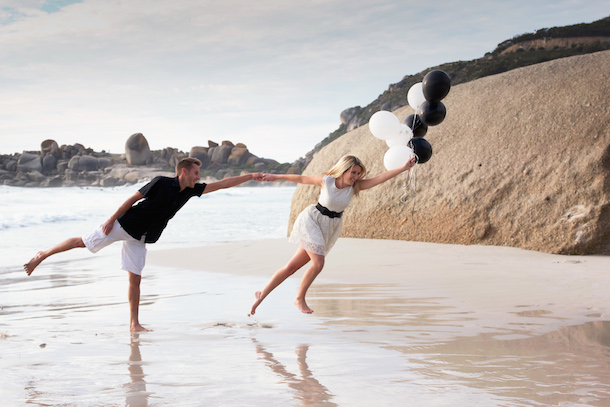 We started the morning thinking pink, but this afternoon we're going monochrome with an absolutely beautiful beach engagement shoot from Dillon Kin, a featured member of our SBB directory. Tammy and JP are high school sweethearts and you can tell they already share many years of love and laughter from the easy intimacy that infuses these pics – alongside that gorgeous Cape light! I love the way that they chose to accentuate the scenery with pristine black and white contrast, along with cute accessories like balloons and an umbrella. Congratulations, lovebirds!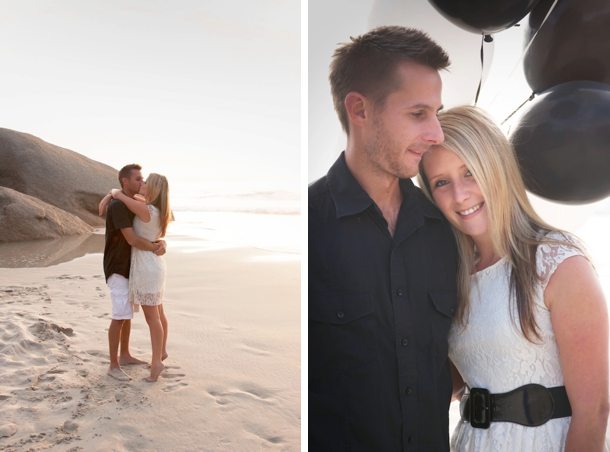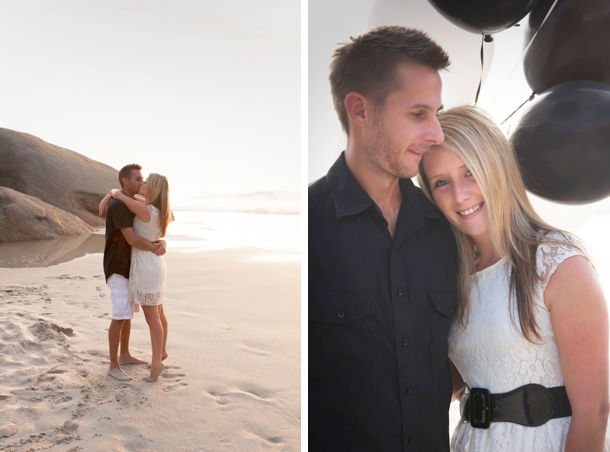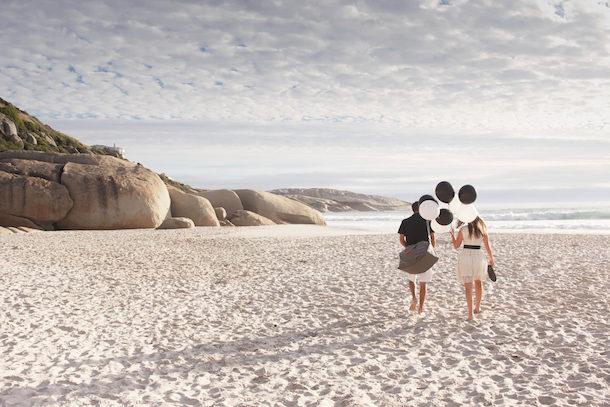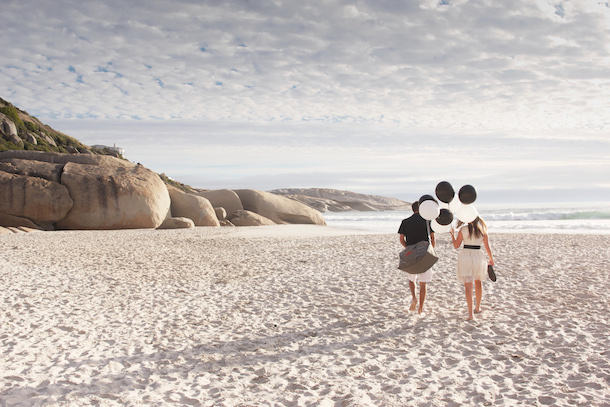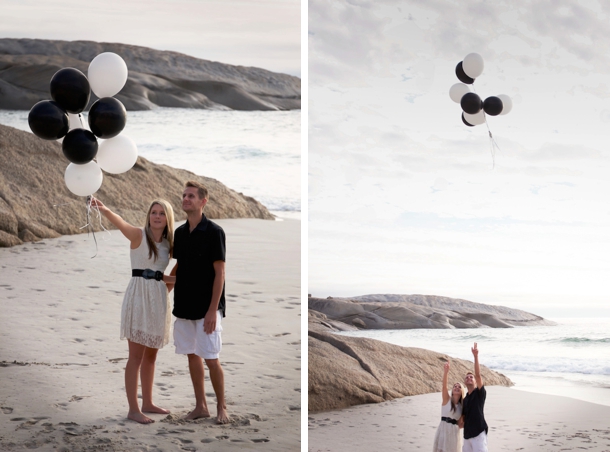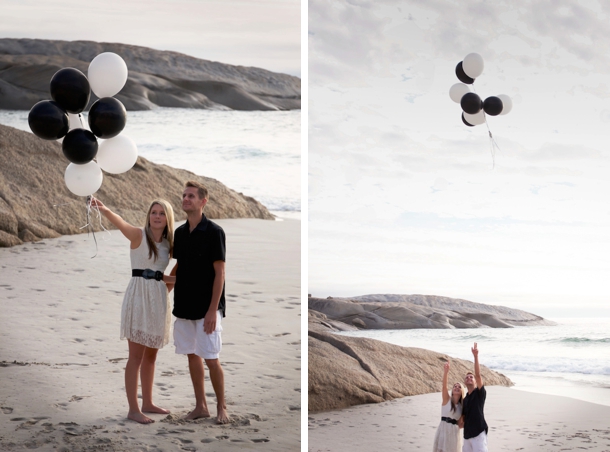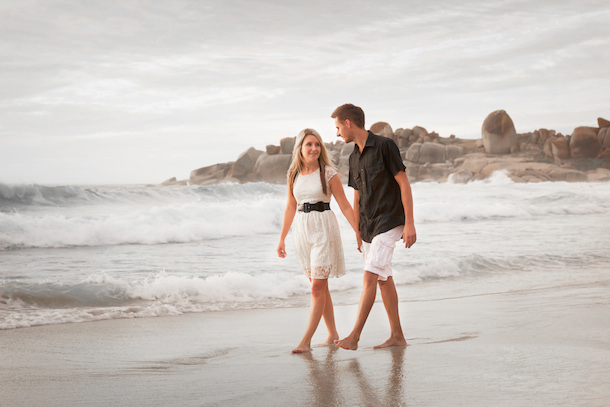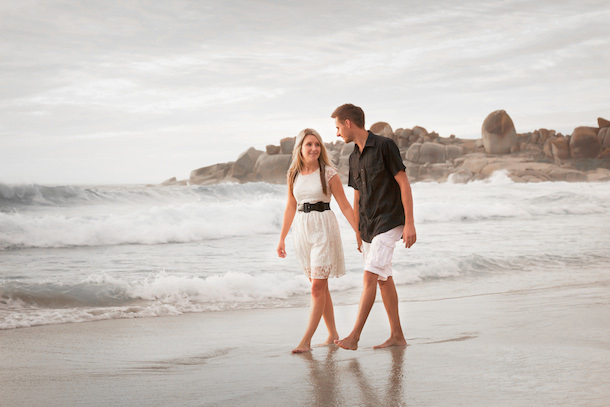 Tammy tells us about the couple's adorable love story and proposal…
JP and I met in High School. We dated on and off for a few years but were always under the impression that High School was for fun and not for serious relationships – we did however always remain good friends. Our first year out of school we got together and haven't looked back since. We have been together for just over ten years now. We both knew we were going to get married but I was quite keen on finishing my degree first and starting my career. We waited so long for everything to fall into place but once it started it all happened so quickly. I finally finished my degree, three months later I started an amazing job and  six months after that we bought a house together. Eleven months after we moved into our own home, he proposed and wow what a proposal!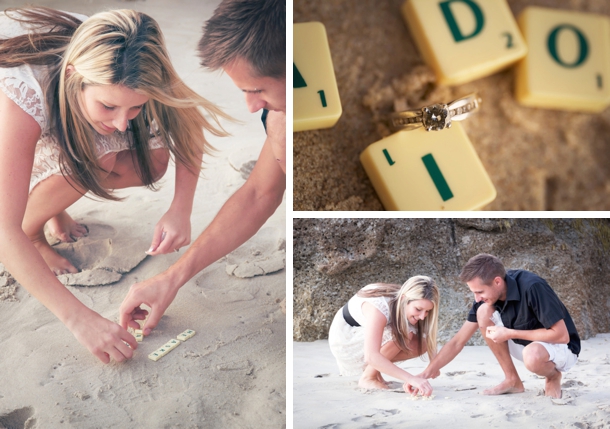 JP has always been a true romantic at heart. We went away for a long weekend to St Helena Bay. On the Sunday he asked me if I wanted to go for a walk on the beach (my favourite). We went for a late afternoon stroll on a quiet stretch, sat down for a while and watch the waves crashing on the beach. On the way back, I came across a beautiful blue glass bottle in the sand. I immediately picked it up and saw that there was a string inside the bottle. I laugh when I think it about it now as the first thing that popped into my mind was the movie 'message in a bottle'. I opened it and pulled out the string. Attached were three rolled up messages numbered 1, 2 and 3. Still confused, I was thinking "is there a treasure hunt on the go?' The first message read: "to the person reading this note I hope you make my dreams come…." The second said: "And do me the honour of being my wife…" by this time I had realised what was happening and ripped open the third note which read: "Tamara Sharon Chemaly will you marry me?" I looked down and there he was on one knee with a beautiful diamond ring in his hand and a tear in his eye. I started jumping up and down, crying and shouted hell yes!!!!!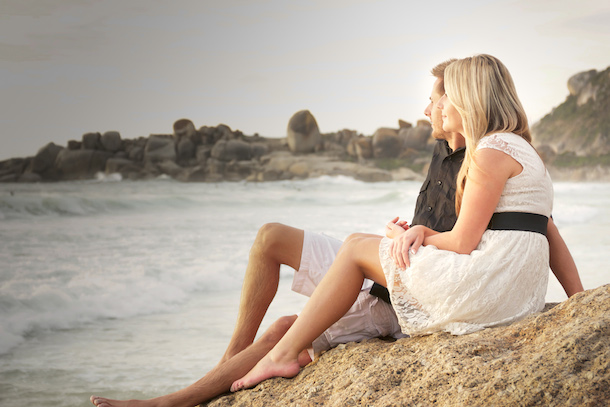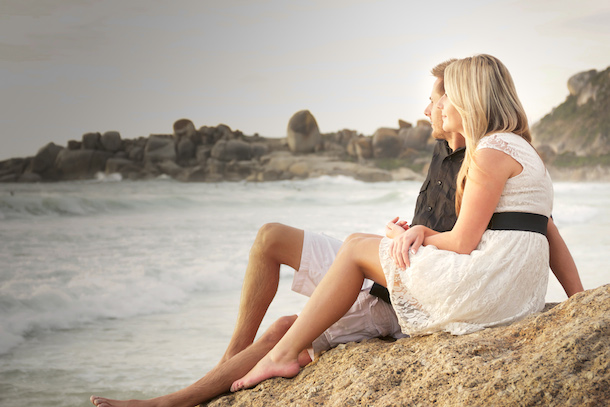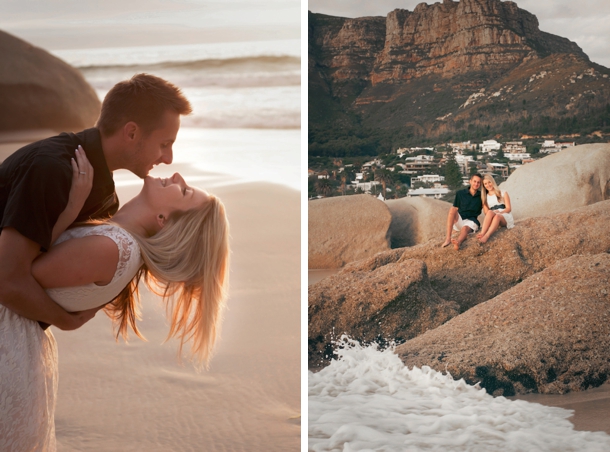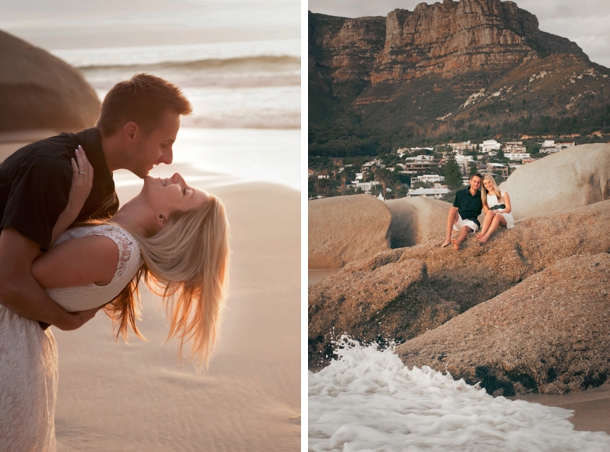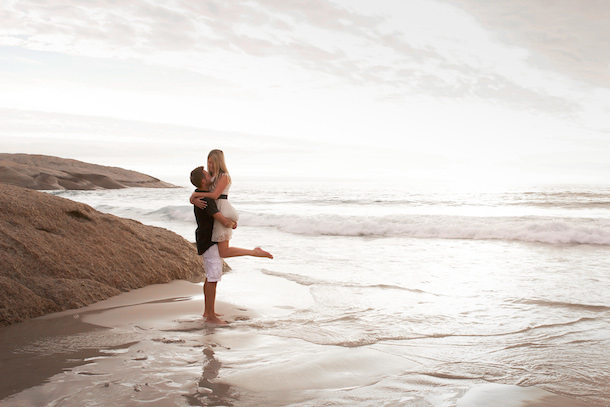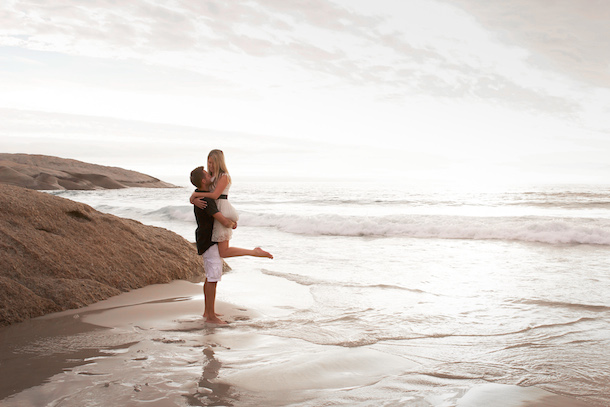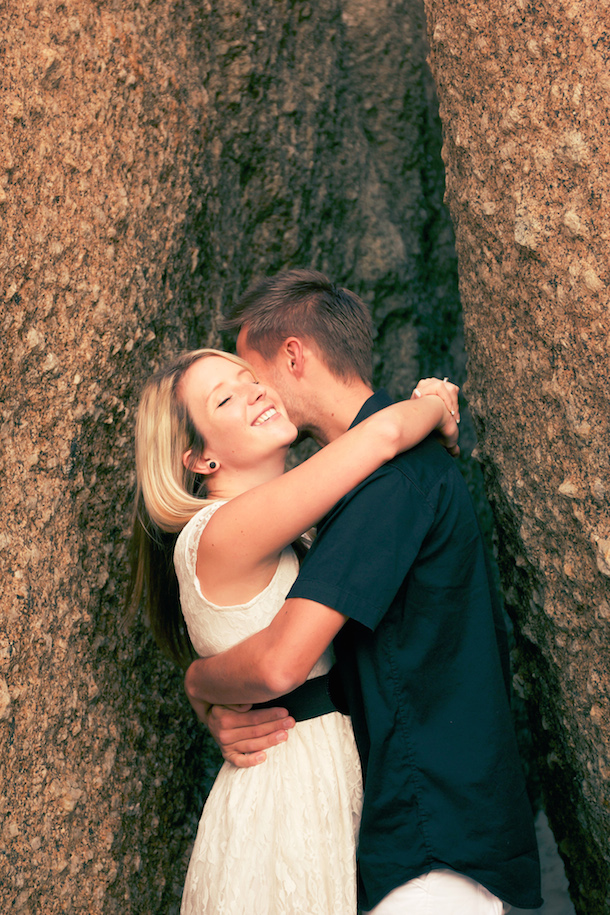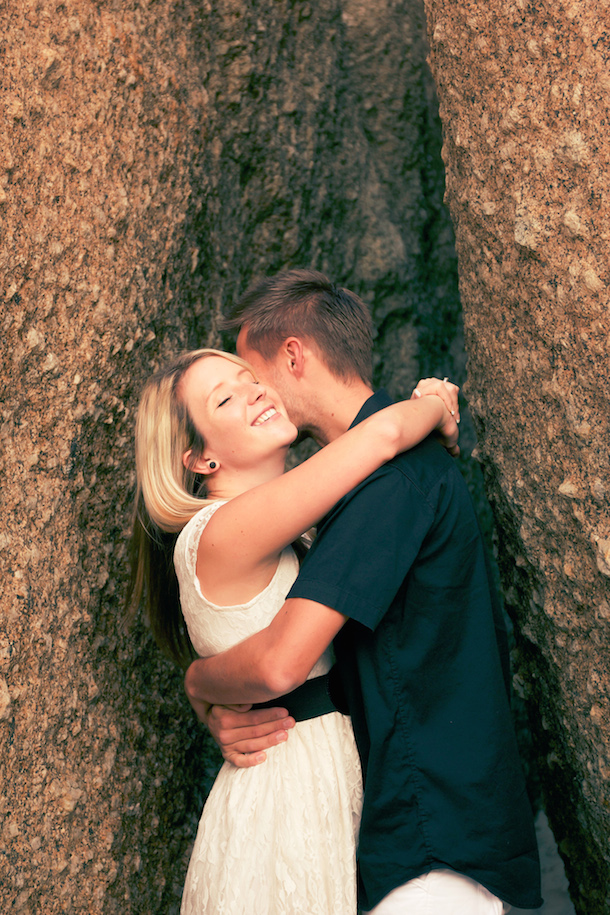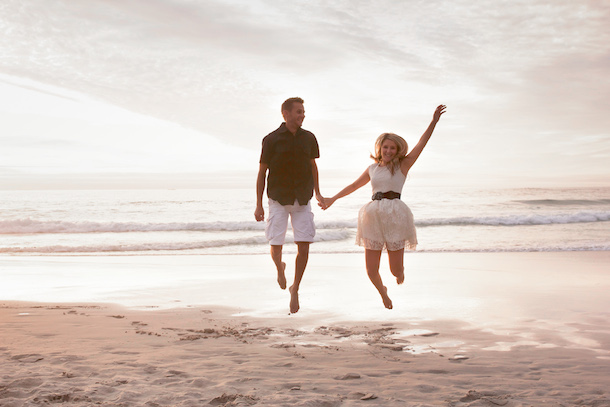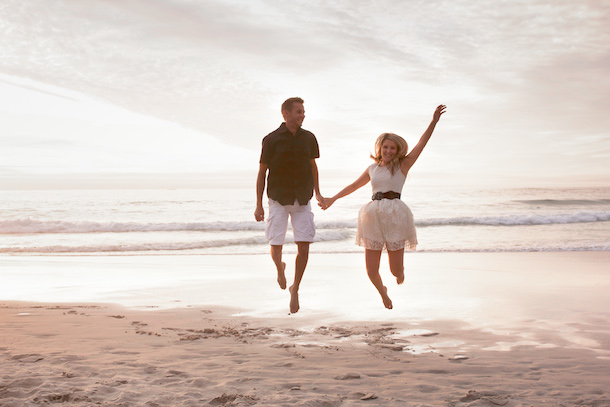 One of the many things I cannot wait for at our wedding is that our first dance will be the song we danced to together at our matric dance. We had our own partners at the time but the song had always had a special meaning for us and the moment we heard it we both got up and met half way on the dance floor. For me it was a special moment that we shared and we will be able to share it again at our wedding.