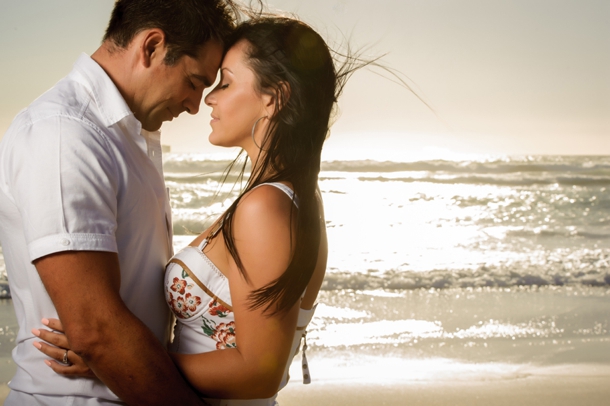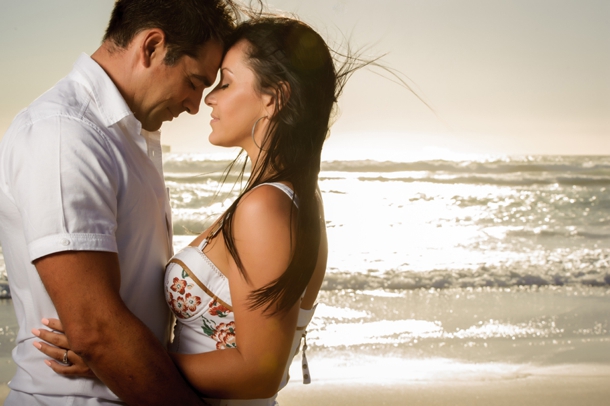 I don't know about you, but I LOVE hearing the stories of how couples meet- they're like snowflakes or fingerprints, no two exactly the same. Today's love story is a modern one, a connection forged online and confirmed in person, leading to a happy ever after for Carina and Wayne. That connection sparked and sizzled on this glamorous beach engagement shoot with the Cape sunset as a backdrop from the fab Vizion Photo, with sunlight sparkling off the sea, and Table Mountain standing majestic on the horizon.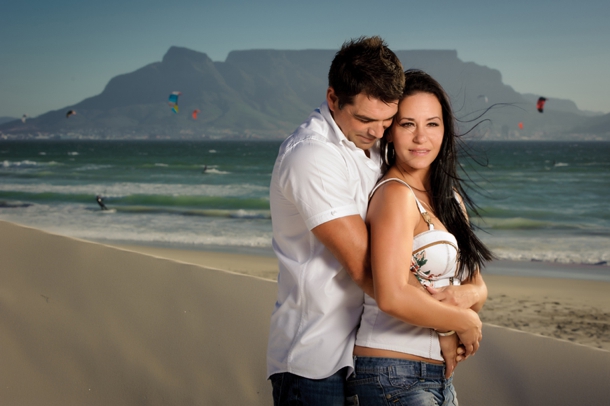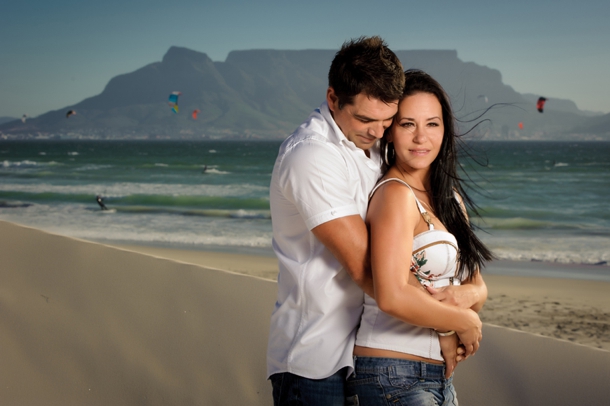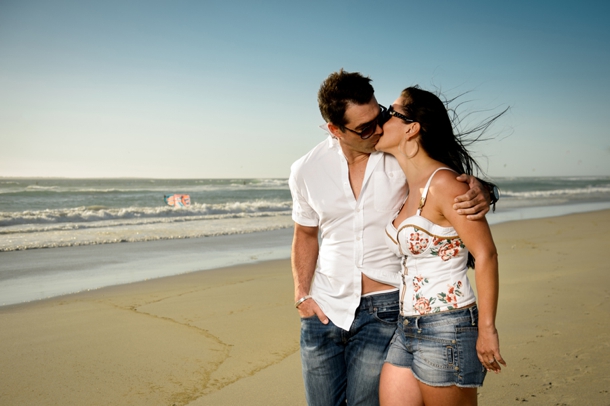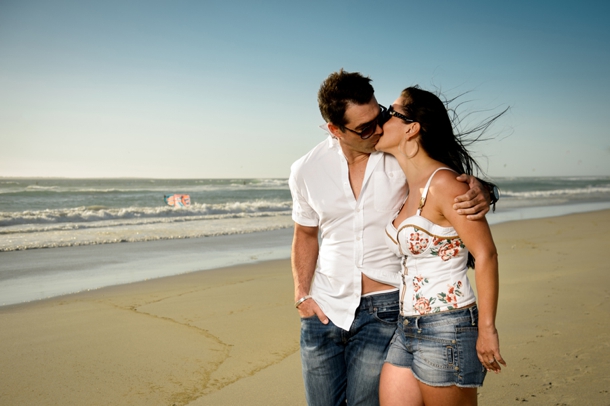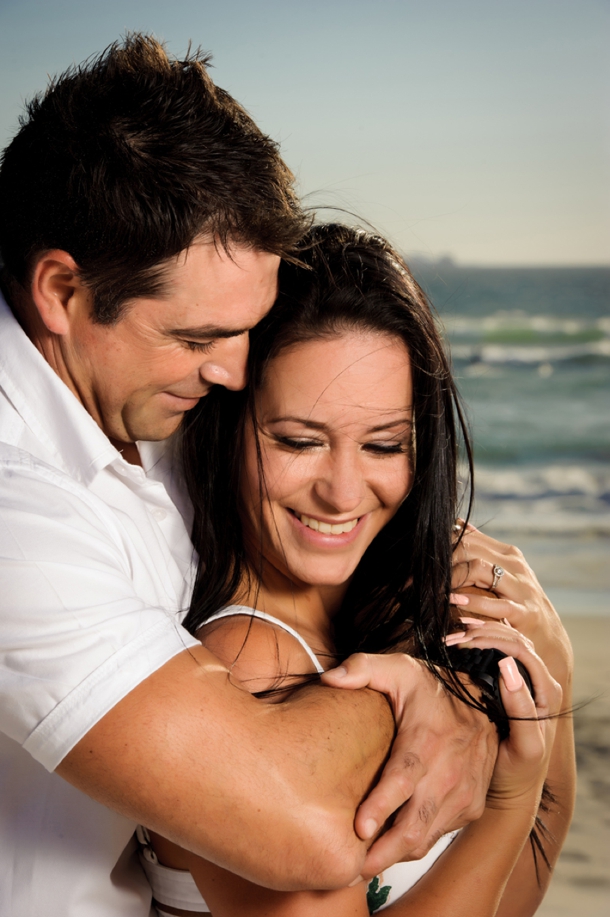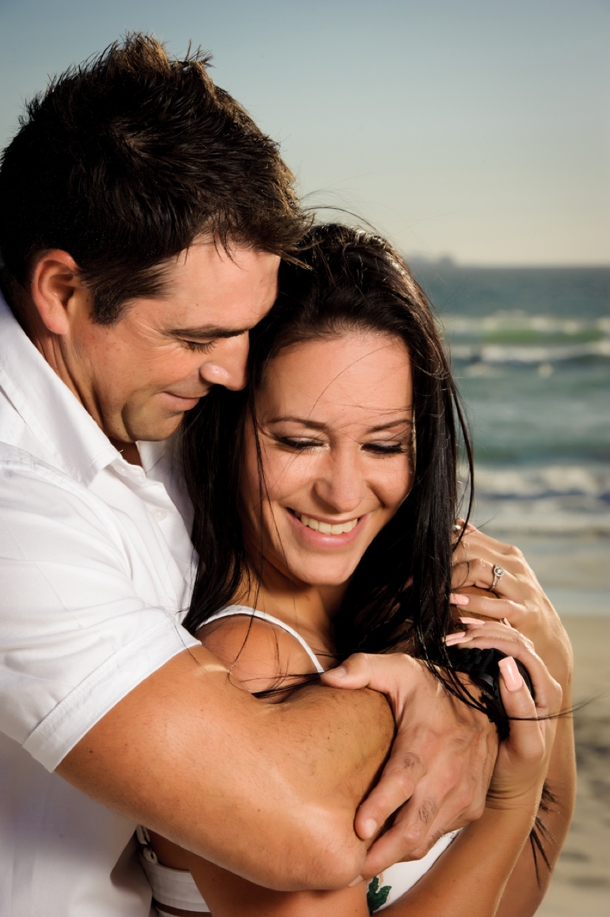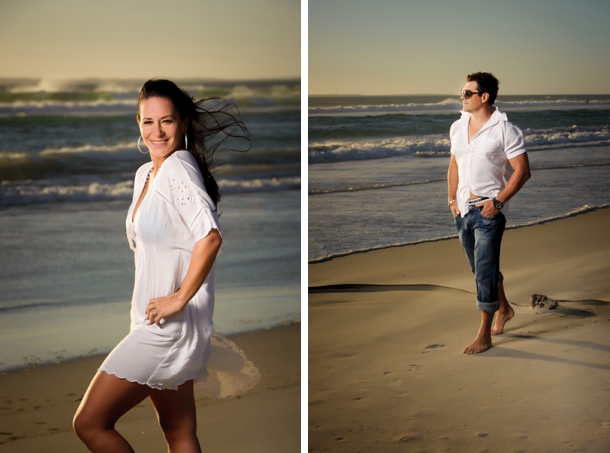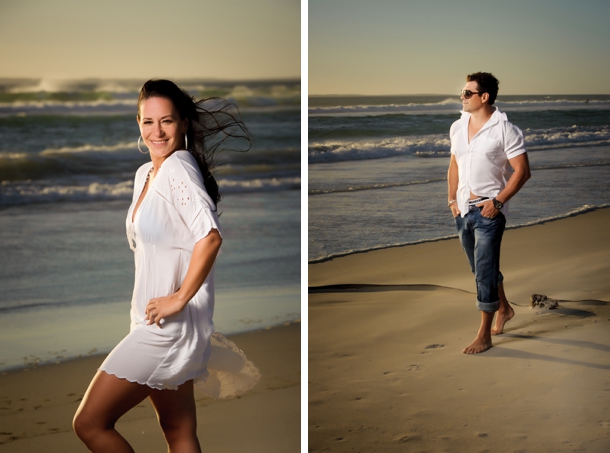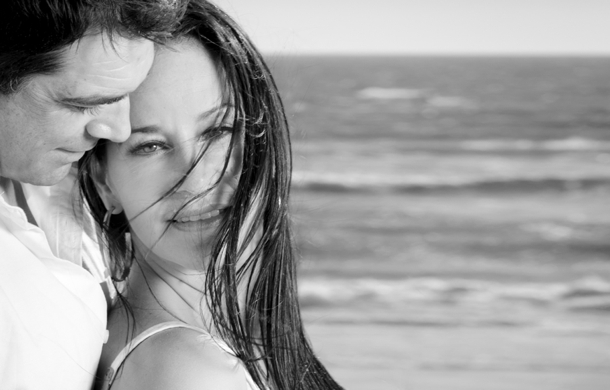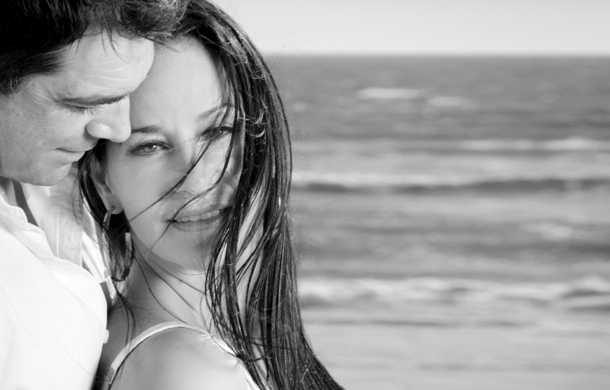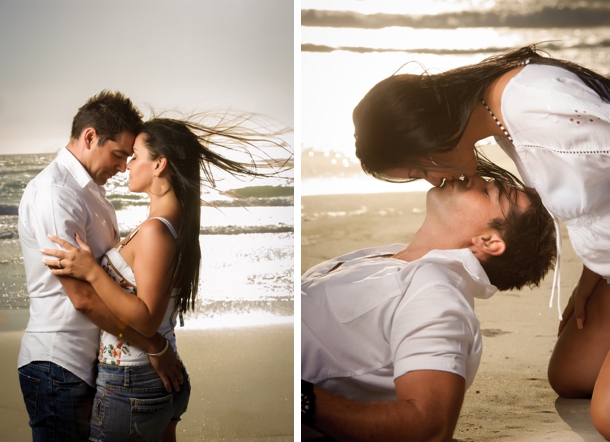 From Carina:
Imagine getting to know someone over a period of 2 months via instant messaging conversations that would last for hours. Imagine not physically speaking to that person and making a pact that the first time we met eye to eye, would be the first time we would hear each others "Hellos". Online dating, even though a scary place to put yourself out there on, is one of today's fastest growing digital evolutions, and that is how our magical adventure began.
Two months after our initial introductions online and copious amounts of instant messaging, I packed up my life in KZN and touched down at Cape Town international airport. Just a few hours from then I would be waiting patiently to be picked up for our very first date. That moment that we had both been waiting for, our first in person contact and hearing the sweet hellos of what each of us had only been dreaming it would have sounded like. This waiting period however did not come unchallenged, getting lost to pick me up, and me waiting longer than I should have, just intensified the nerves, but when he stepped out of his car, we looked at each other, said our vocal hellos and were completely wrapped up in that first amazing and magical kiss! We both knew there and then that this was a match made in heaven!
Fast forward two years later, on Christmas morning, with family sitting around the tree, distributing the presents that Santa had delivered the night before. I sat and opened my fairly large silver wrapped gift. After layers and layers of unwrapping bubble wrap, a tiny black box emerged and Wayne sneakily crept up beside me and went down on bended knee… "Babes, will you marry me?"
With our wedding around the corner, our magical story of our lives together still continues today, tomorrow and will forever.