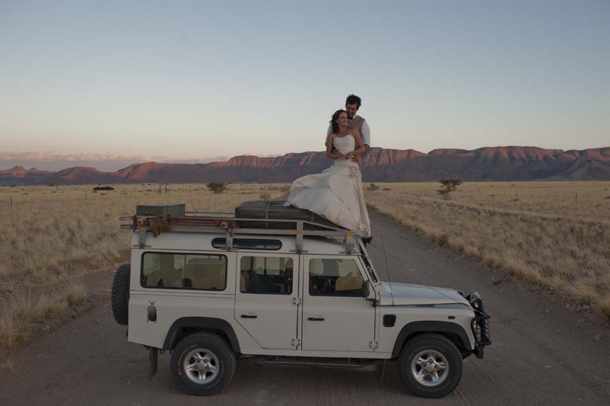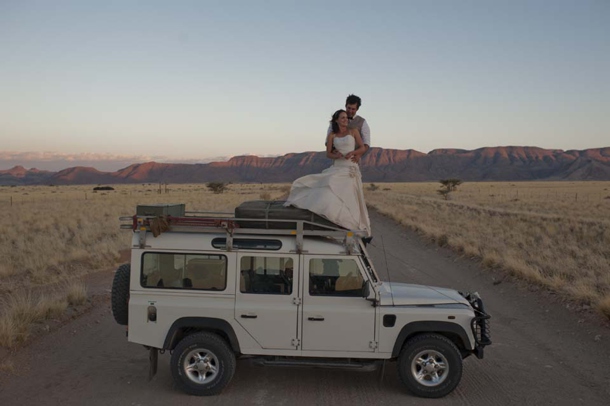 After the rainy day weddings we've had so far this week, today we're going to the other end of the spectrum for a wedding in the mountains of Namibia (hey, neighbours!). Talk about rustic chic – Manuela and Graham picked a luxury tented camp for their venue, and complemented the incredible surroundings with vintage farm-style decor. Jules Morgan always takes the most beautiful pictures, but with a majestic backdrop like this one, her pics are absolutely breathtaking. I love how gorgeous natural desert textures were mixed with pretty feminine ones like doilies and lace, and modern touches like Manuela's pouf blusher veil. And how much do we LOVE her bouquet? So unique, and so perfect for the setting.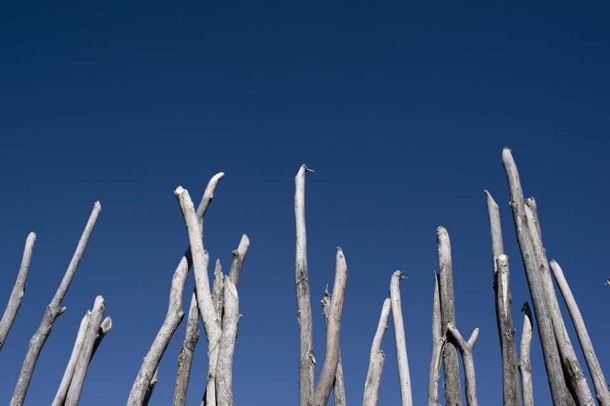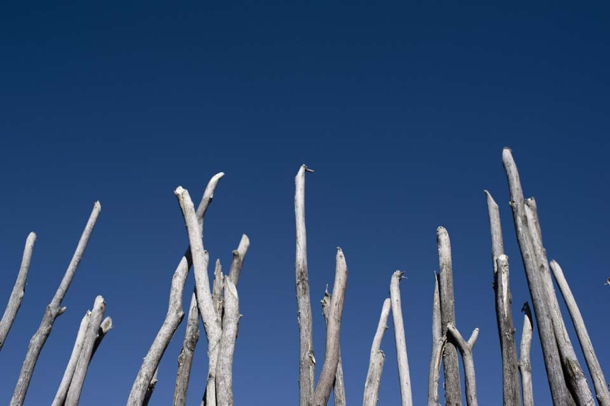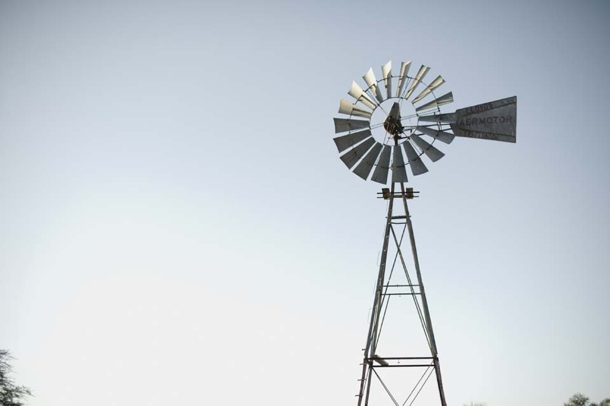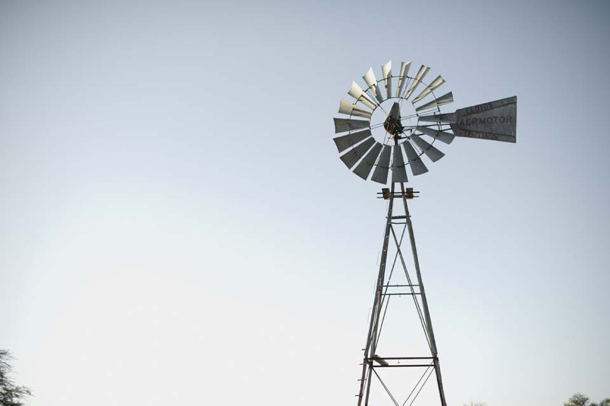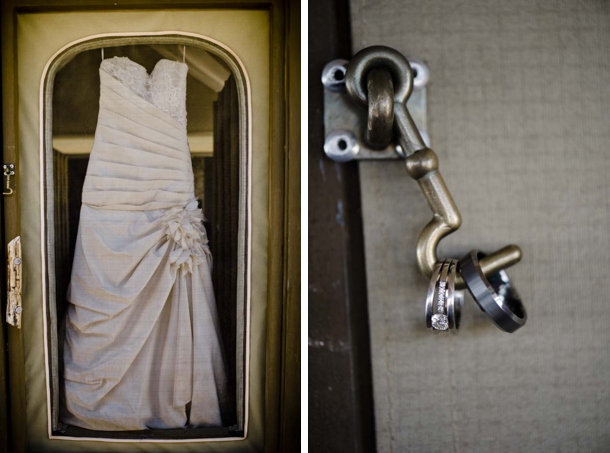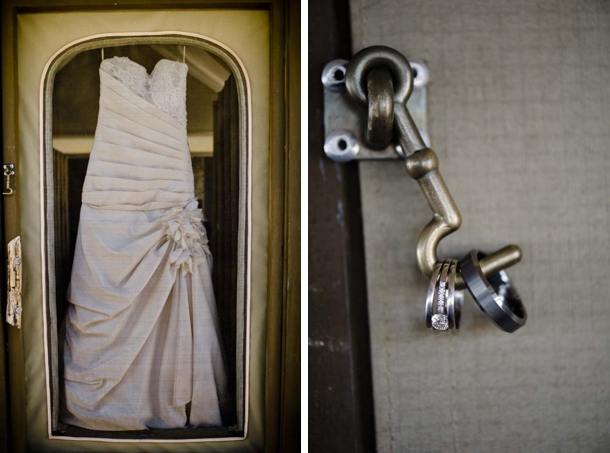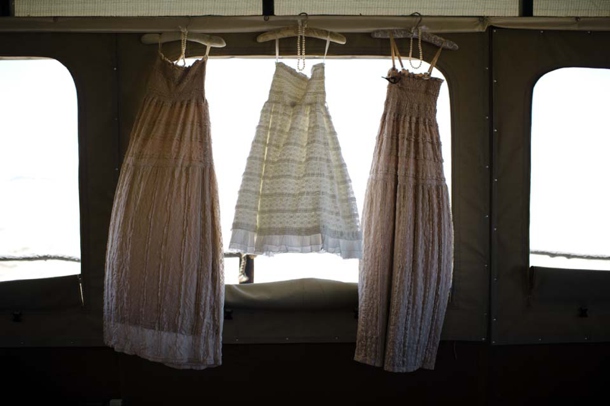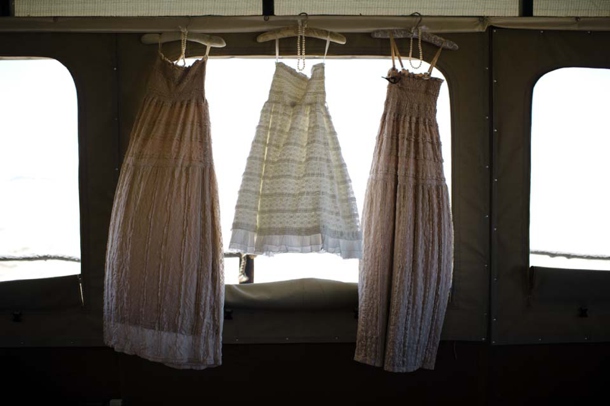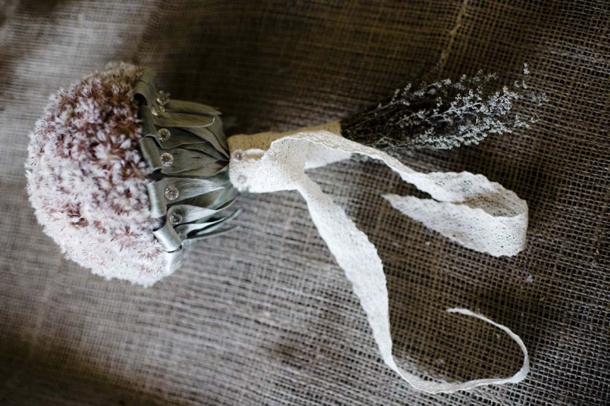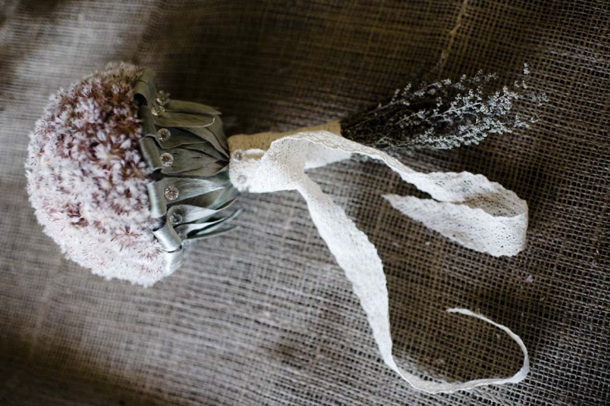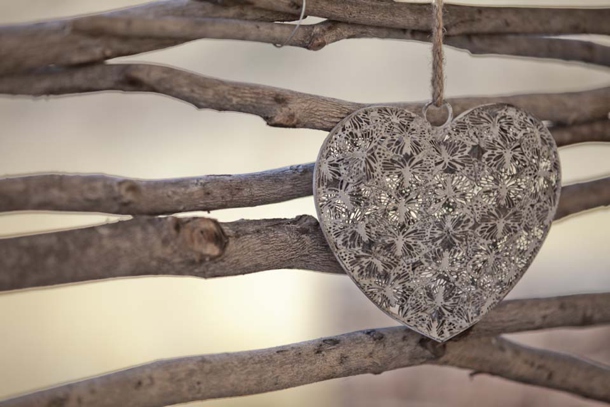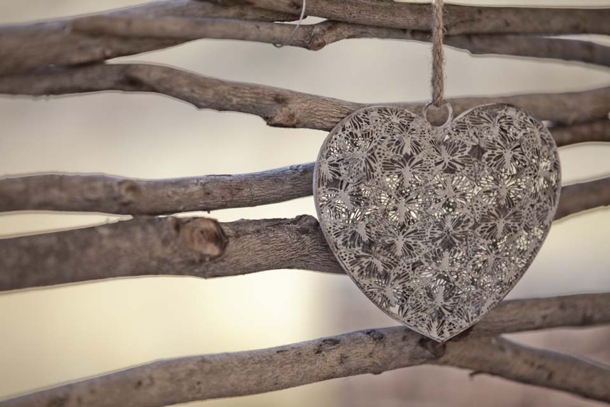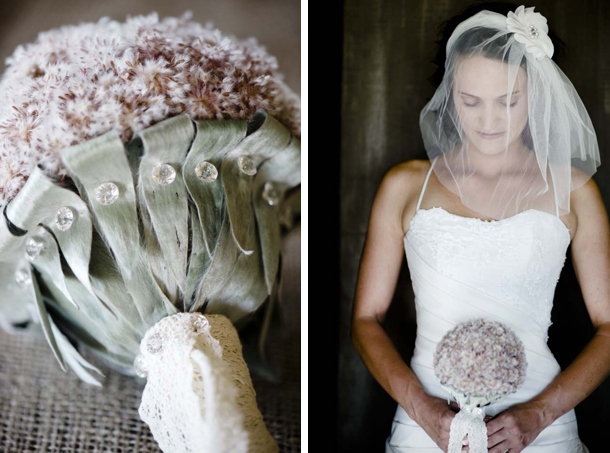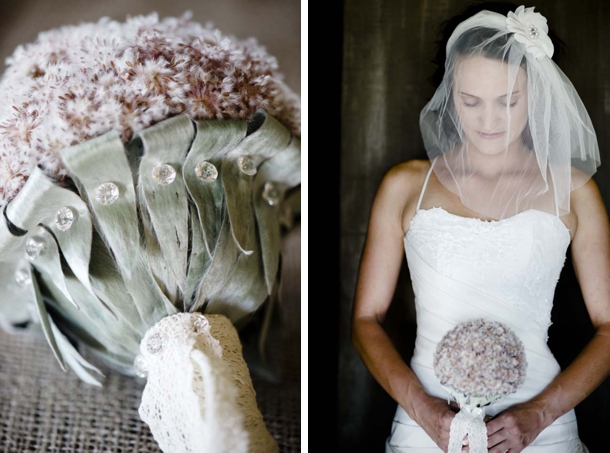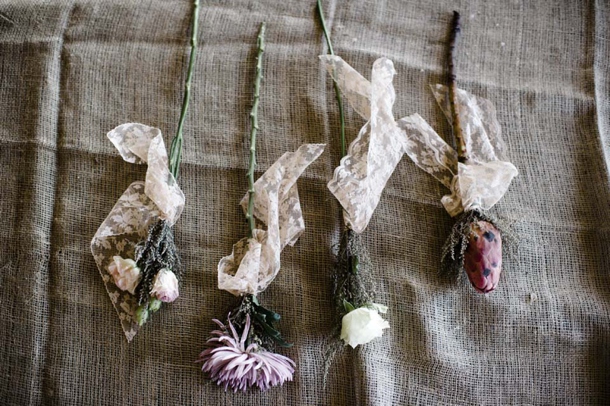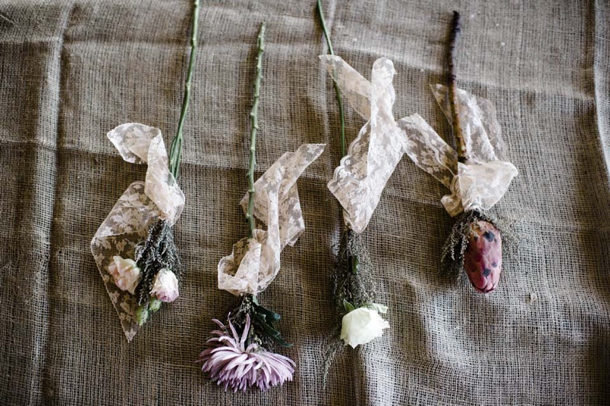 Love Story
We have one of those weird meeting stories. We both were studying in Cape Town and the apartment I used to live in was right next door to his best friend's, which he visited every weekend. Even so, we never saw each other – we only met when we both got home to Walvis Bay in Namibia. We were introduced by his cousin, and his idea of a first date was to take me to the farm. :)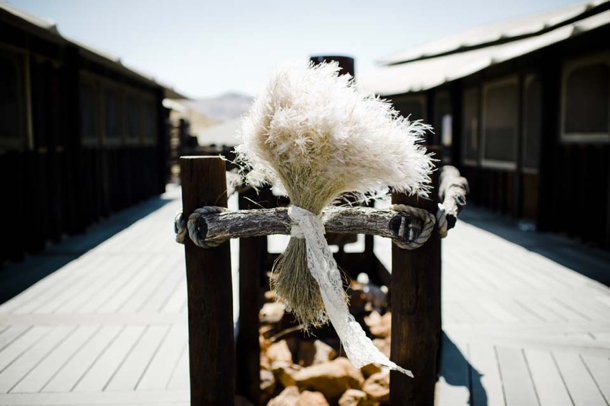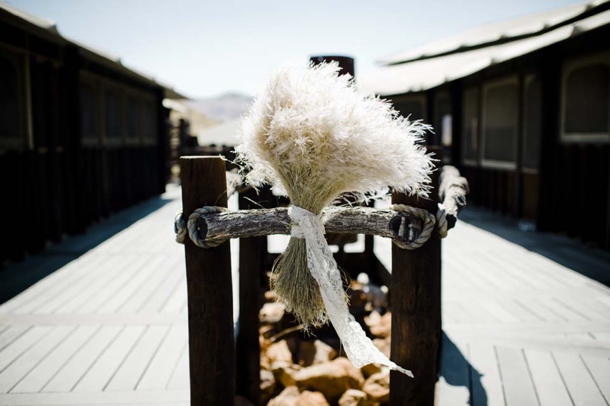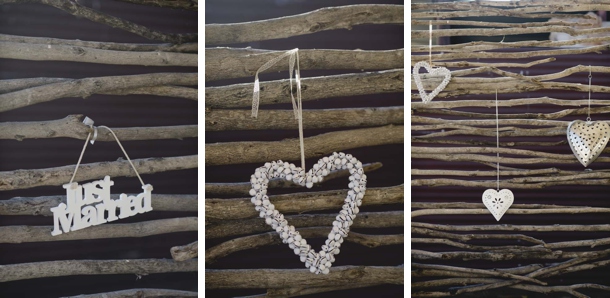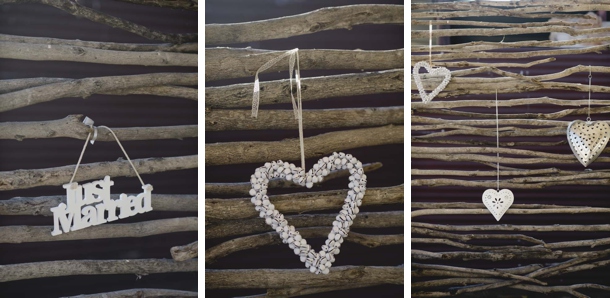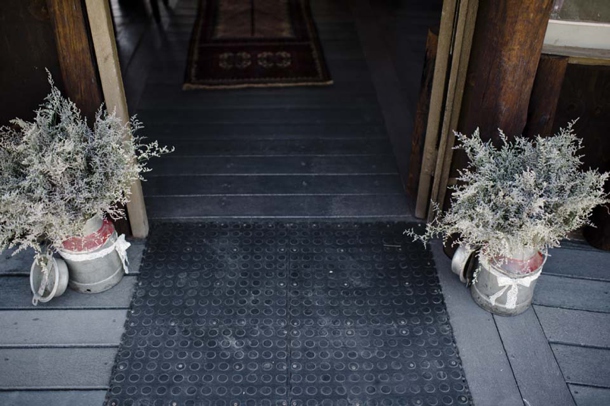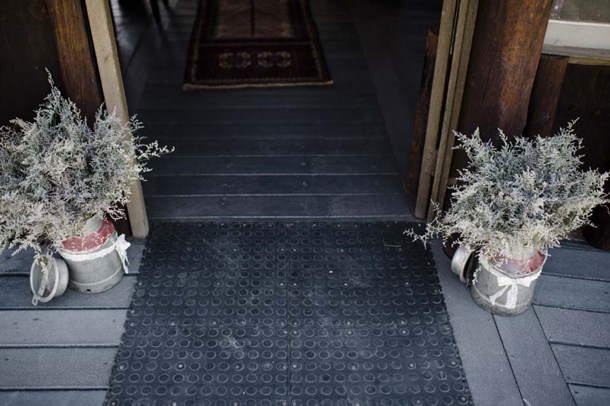 The Proposal
He proposed in Thailand. We were on holiday, and he would ask the weirdest questions, like "Do you like tigers or elephants more?" He ended up proposing at the Zoo, next to a beautiful tiger we were having a picture with. As he did it, the tiger roared and I jumped so far that I forgot to say yes!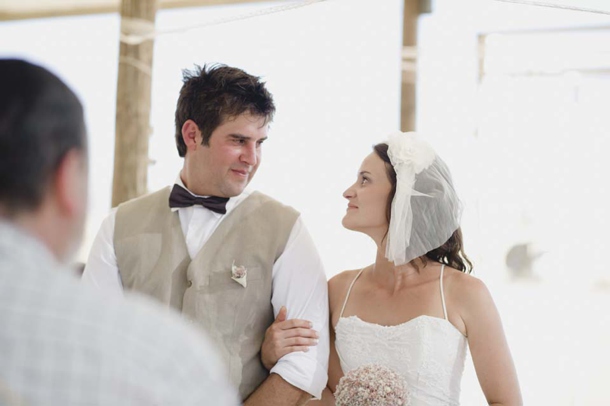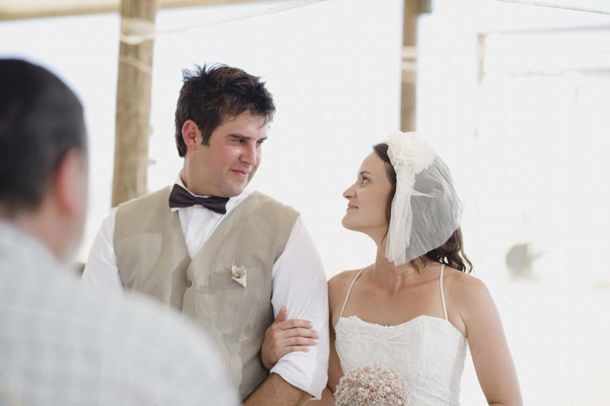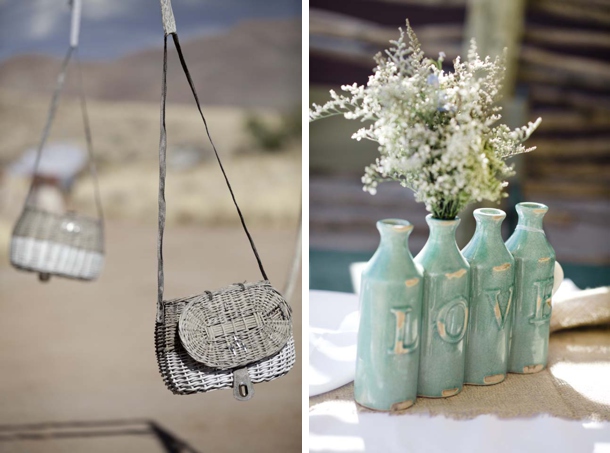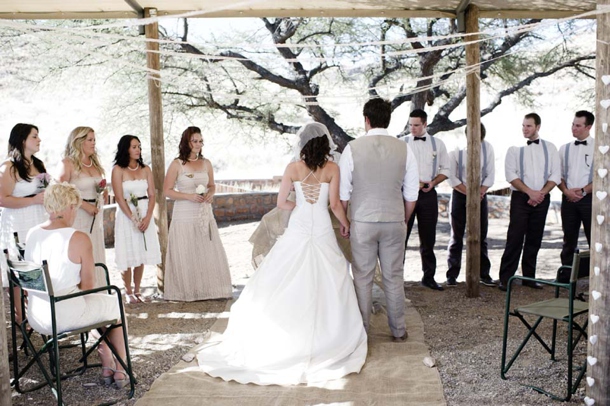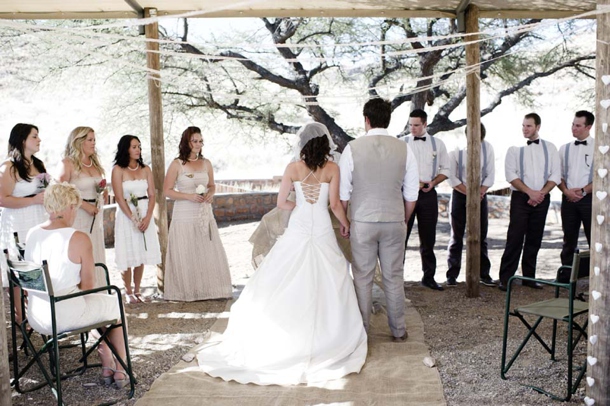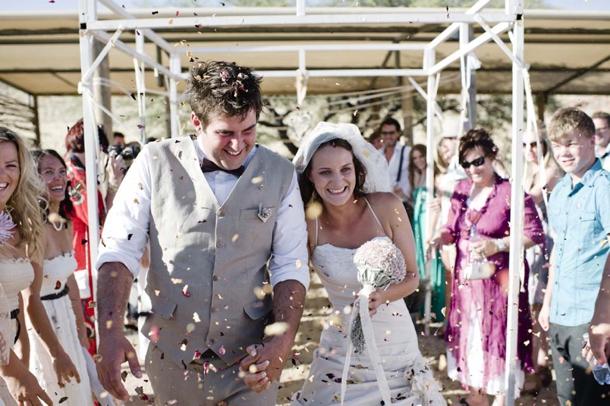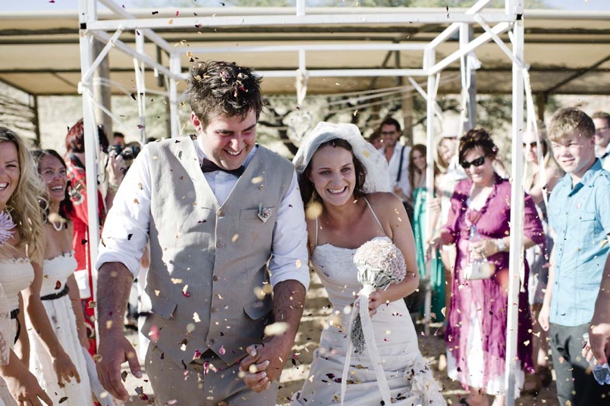 The Venue
The Venue was very important to us. We are both outdoor people, and we both love the farm… so nothing else would do. I found Moon Mountain Lodge on the internet, and I sent out the Save the Dates without even seeing it. I loved it from what I saw, and it hit home. The venue was 290km out of town, on a very bad gravel road, and those who wanted to be there were there – some made a weekend out of it and stayed another night with us after the wedding, so it was basically a whole weekend wedding party, which made it special for us.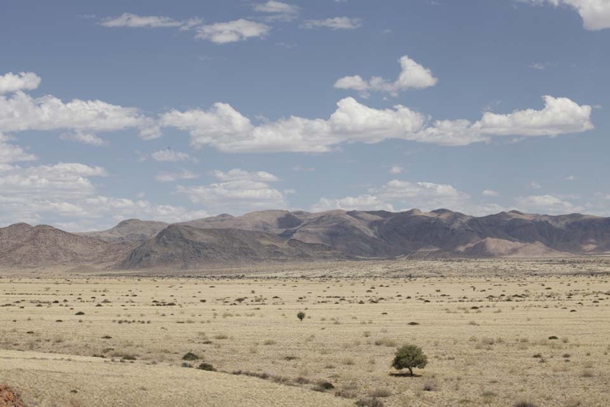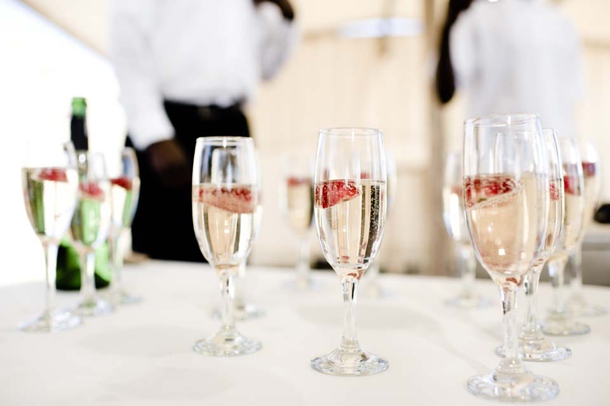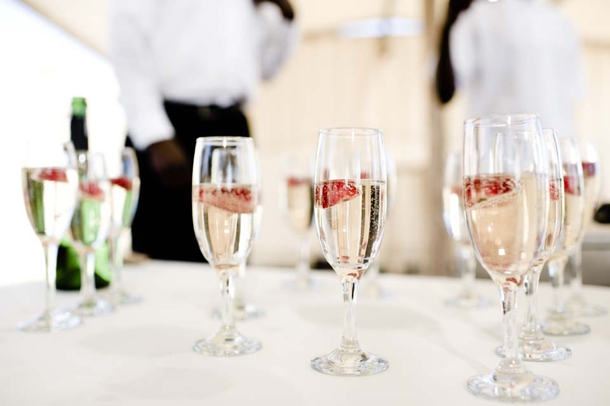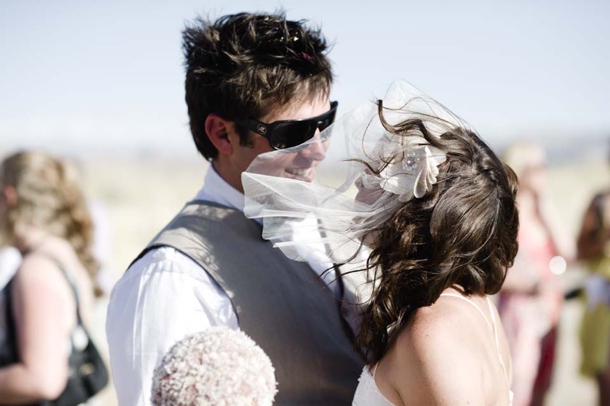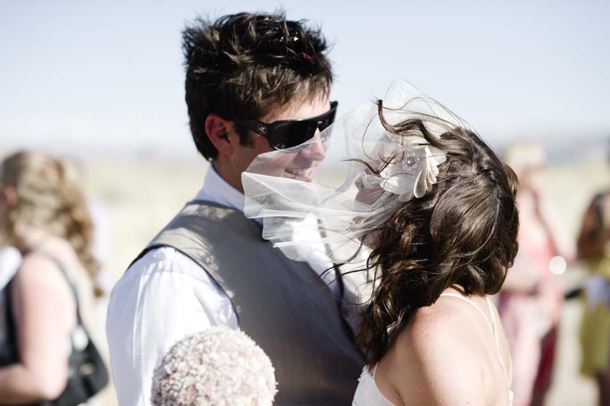 Wedding Style
I planned and created the entire wedding, so my initial design was vintage mixed with farm style. The colors where initially cream and vintage blue, but as the planning went the colors changed (all by themselves!) to a hint of brown, cream, 'dirty' pink and vintage blue.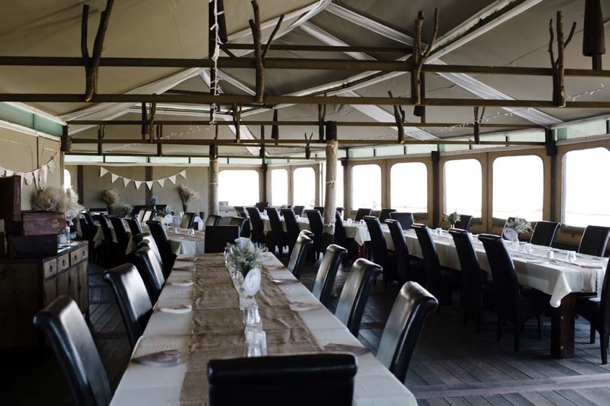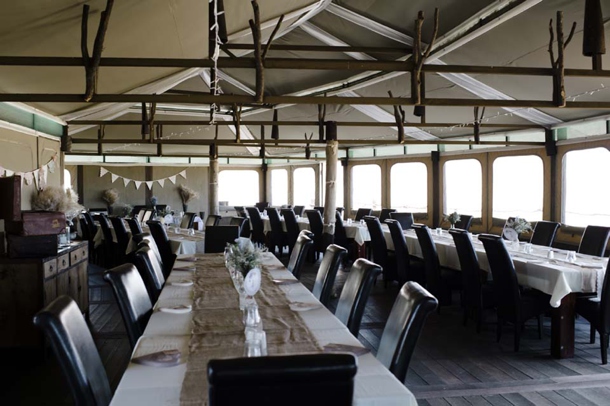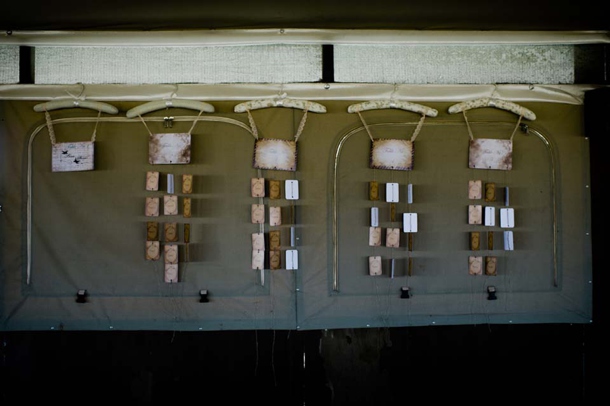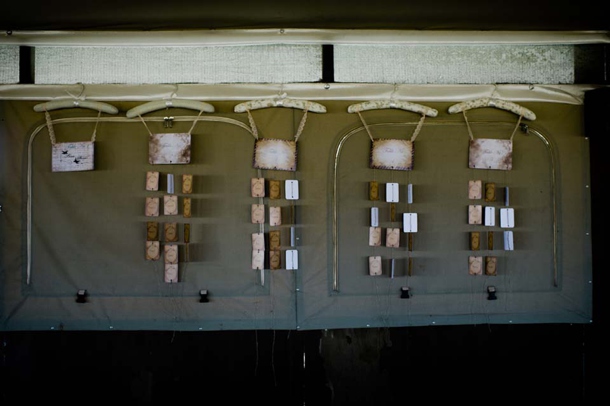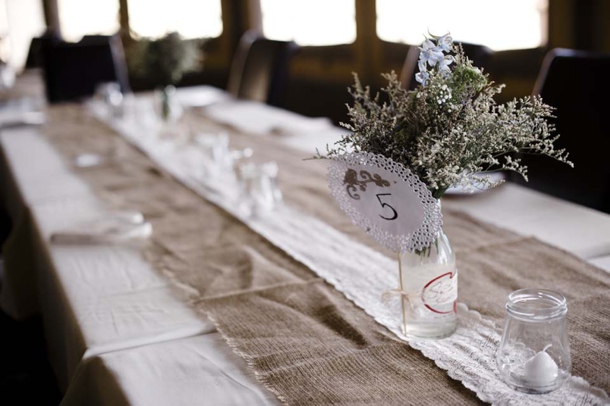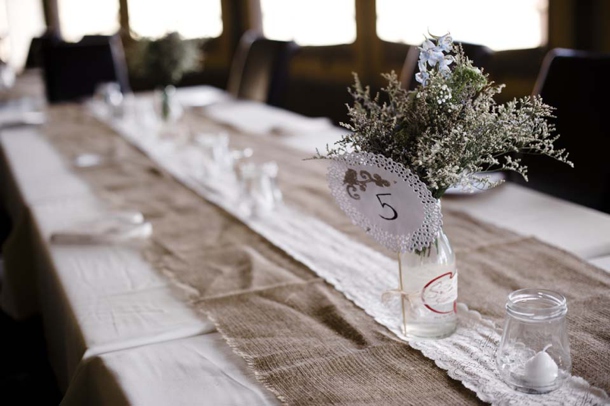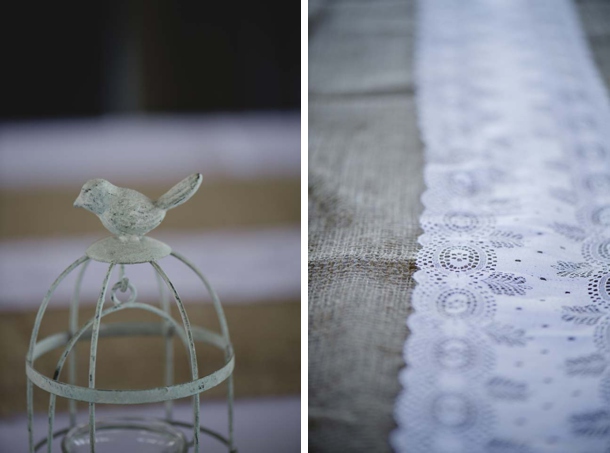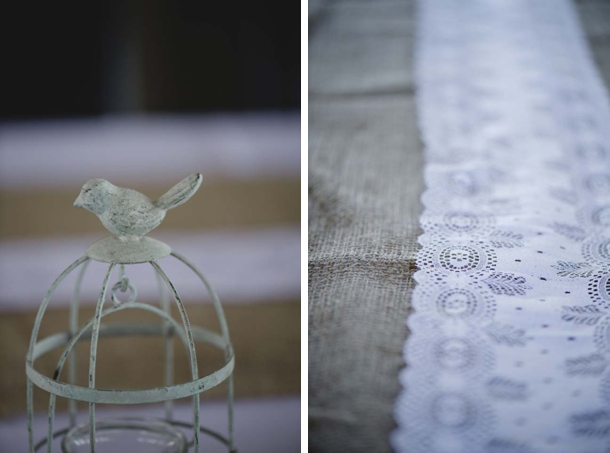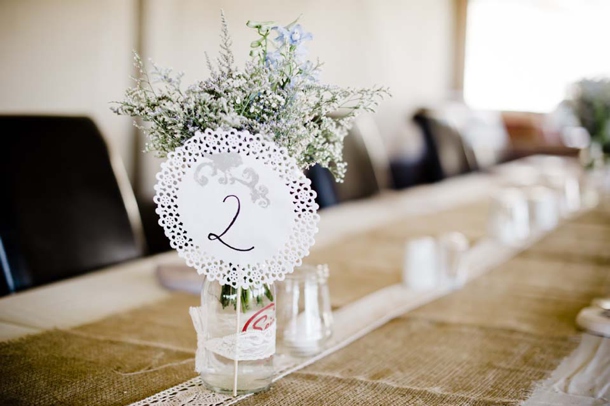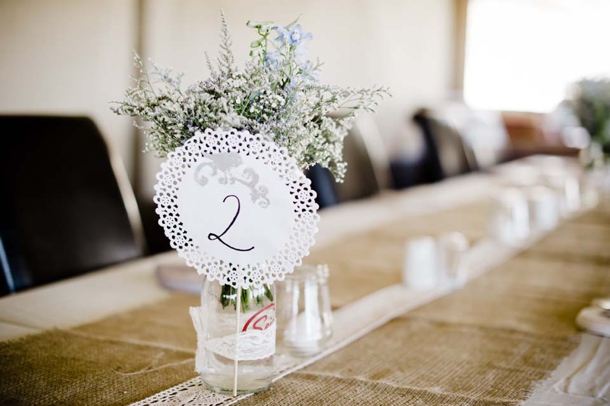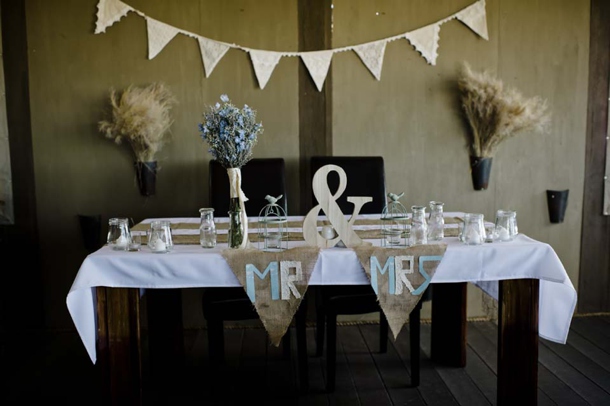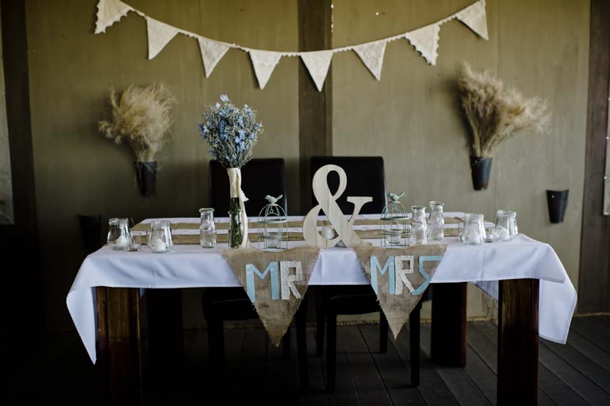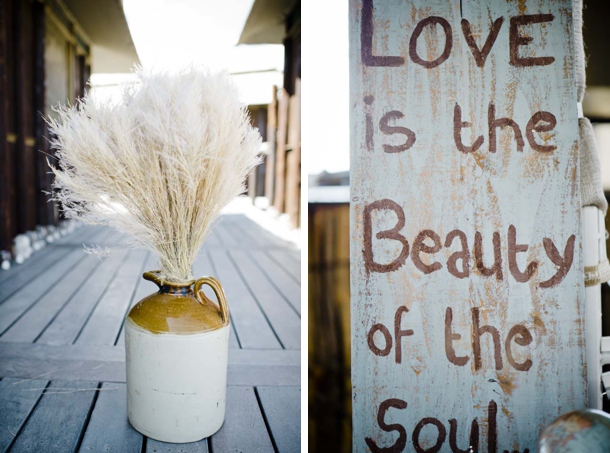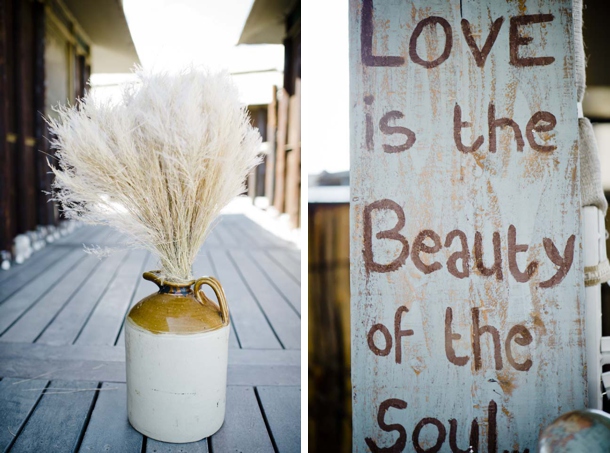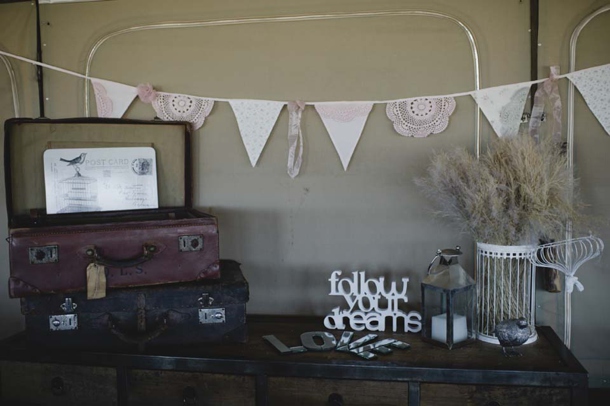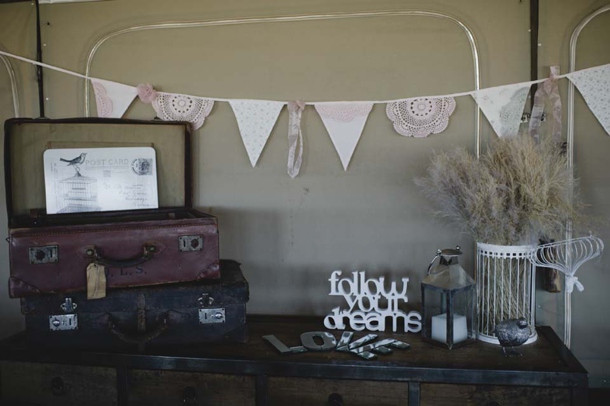 Wedding Details
Our wedding – we were told – was very personal. That said it all for us. I made almost everything, and what I could not find I borrowed from friends, including about 240 glass jars that all came from a friend's mom. What we didn't have in decor, the setting more than made up for.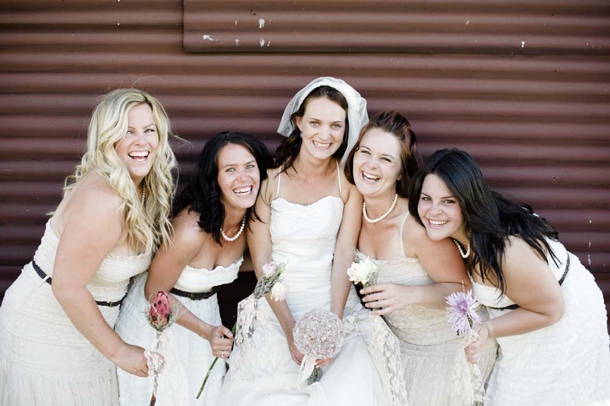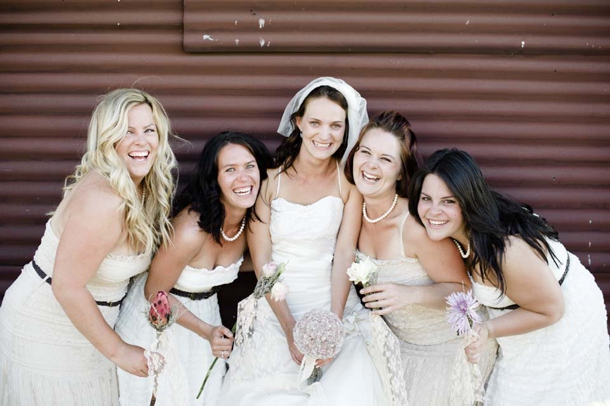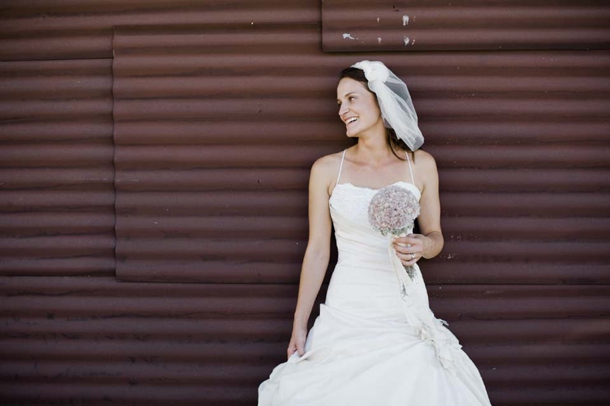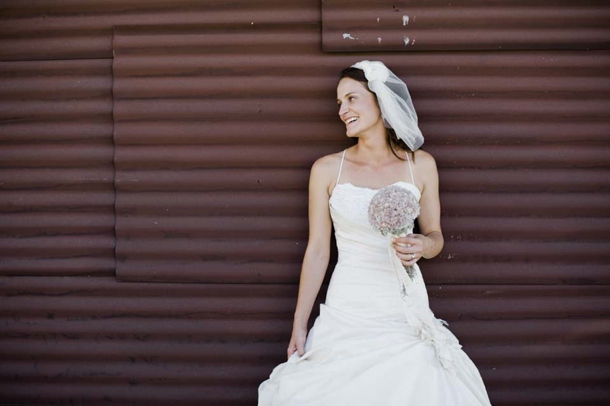 Memorable Moments
Champagne was one of my favourite things about the day – I was woken up with it, and I went to bed with it! :) I loved seeing the look on my husband's face as I walked down the aisle – seeing the photos still makes me emotional. Having Jules as our photographer was another highlight – she and Nicky were unbelievable! We've been to a few weddings where the photographer was more in the way and in one's face than anything else, but we didn't even know they were there – we couldn't have asked or wished for better.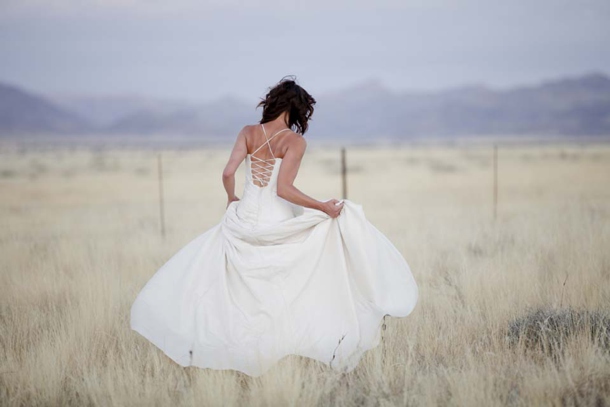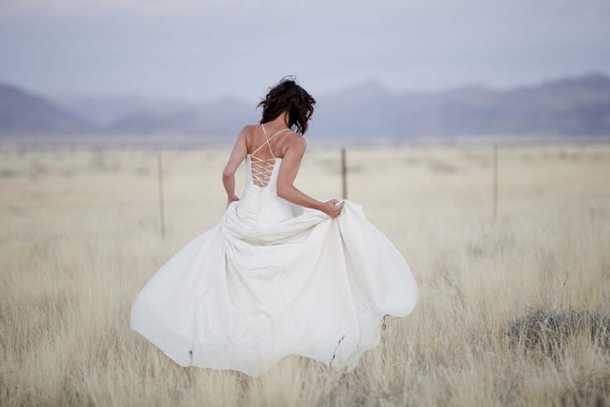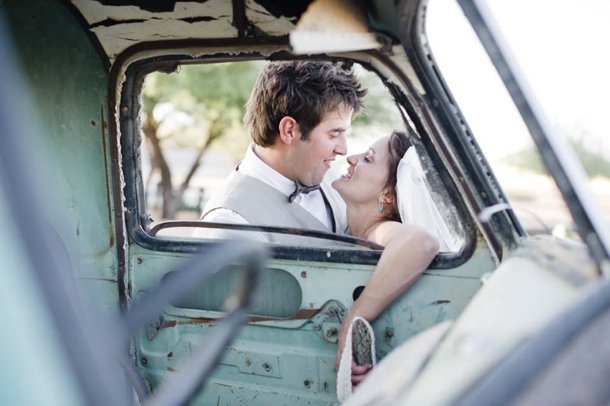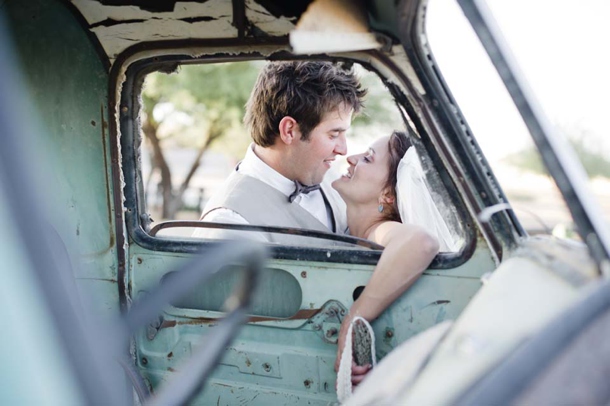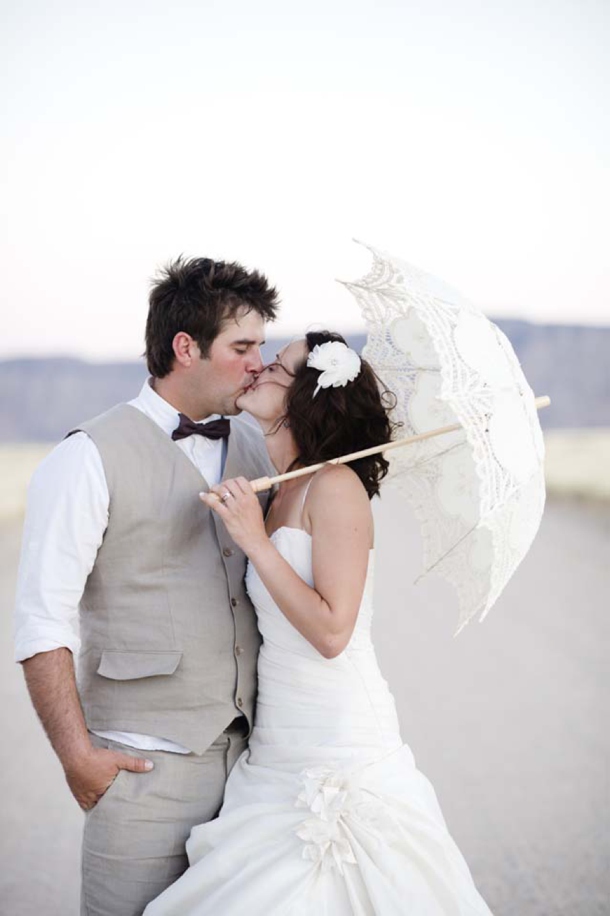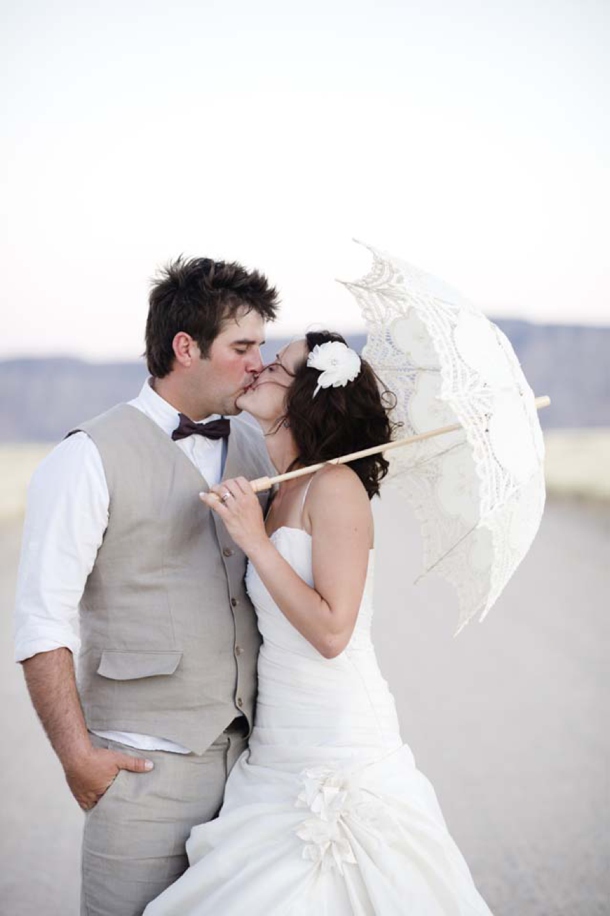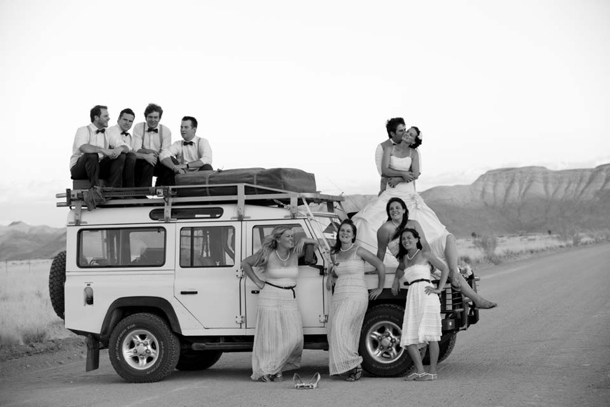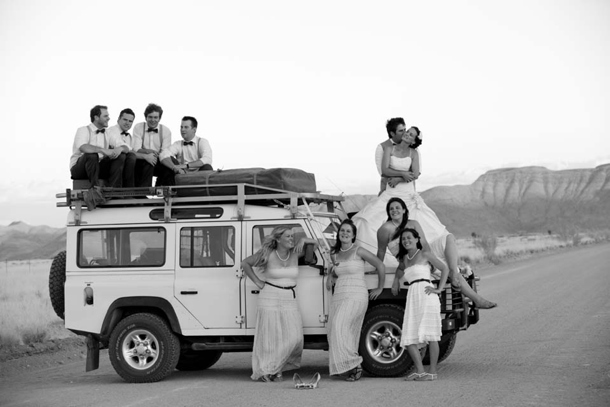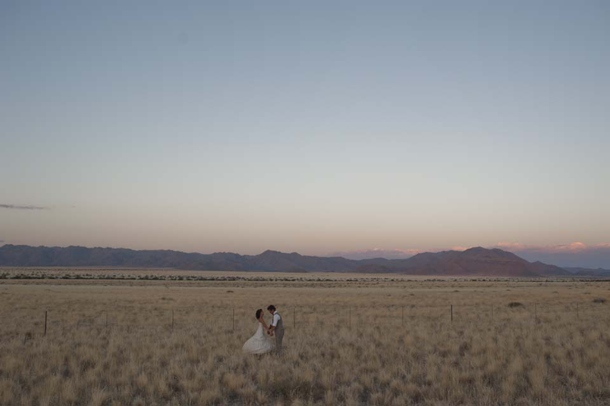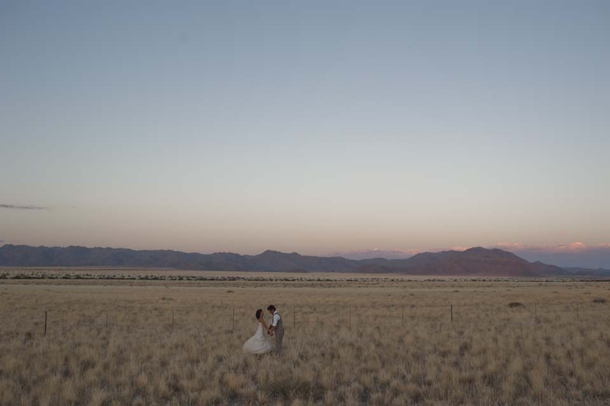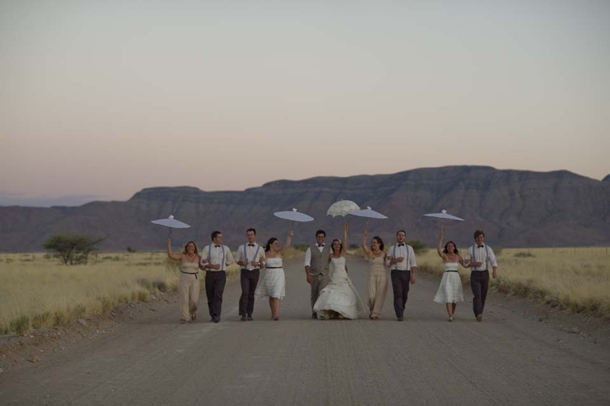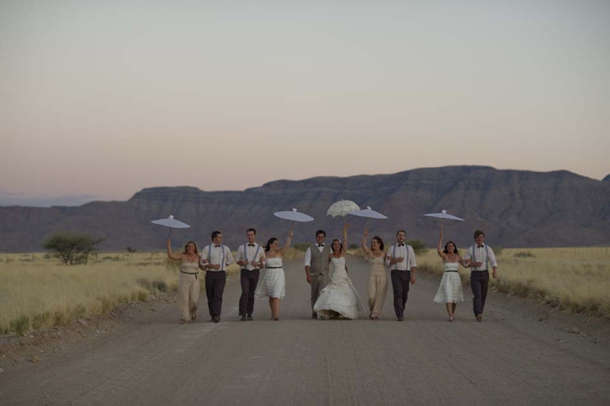 Advice for Future Brides & Grooms
The only advice I would ever give a bride is that your guests don't know what you have planned – if something goes wrong, they still wouldn't know, so there is no need to stress about things that others won't know of and won't see. My bridesmaids were my rock throughout the year.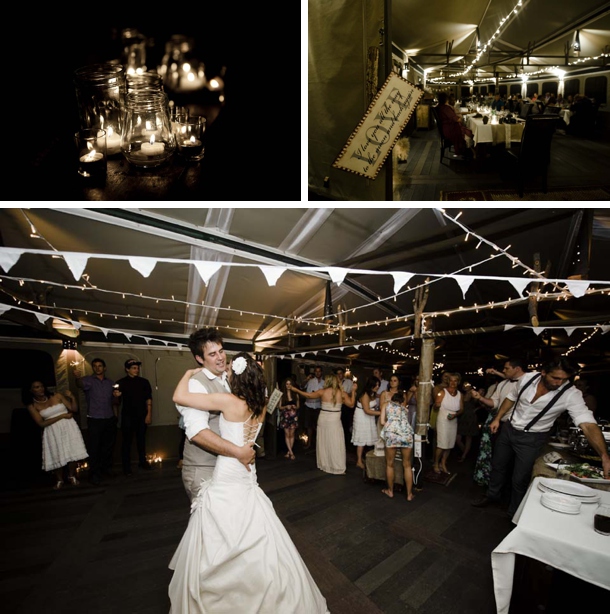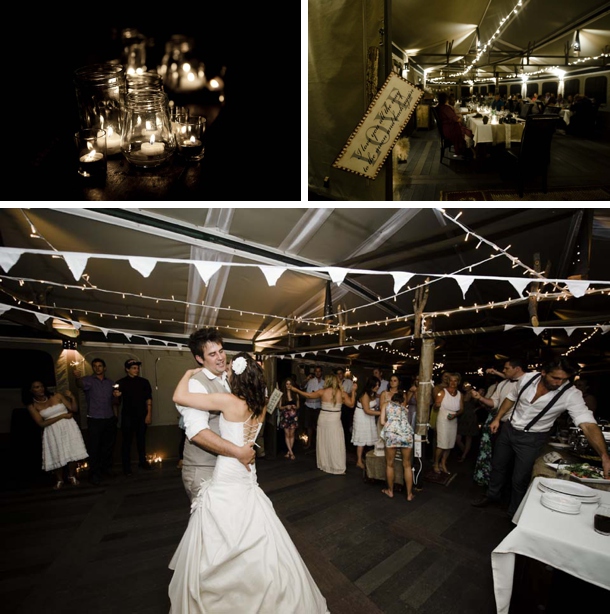 You can see more from this wedding on Jules Morgan's blog.
SERVICE PROVIDERS
Venue & catering: Moon Mountain Lodge, Namibia | Photography: Jules Morgan | Bride's dress: Amazing Designs – Petrus Laubscher
SBB ♥ Jules Morgan Photography, a featured member of our Directory