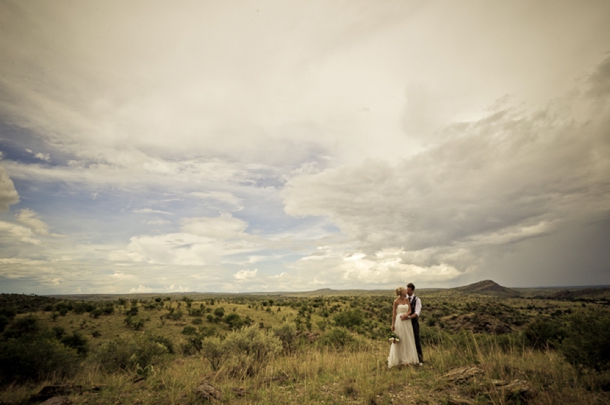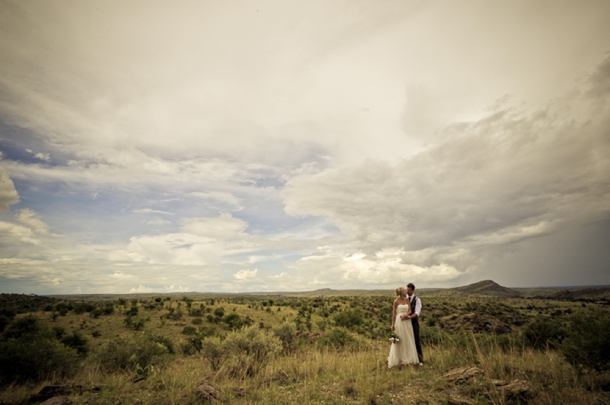 Hello lovelies! Today we're heading just a little bit north of the border, for the first SBB wedding from Namibia. I don't know about you, but I've always been fascinated by the Namib desert, and would love to visit one day! So I couldn't resist this lovely wedding of a Swedish bride and Namibian groom, with its sweet rustic detailing in the middle of a desert setting. It reminds me of the pictures we have of my great grandfather having picnics with his tennis club in the bush – they'd trek out with blankets and chairs and a gramophone, and it was all very civilised! With so much natural beauty in our country and those of our neighbours, I'm a particular fan of weddings that take advantage of these incredible views, and you don't need to compromise on the classically pretty wedding you've always dreamed of to do it. Photographer Drikus Le Roux was there with Karolina and Arno to capture the beauty both inside and out of the marquee. Oh, and PS, don't skip the text – this is the cutest 'how we met' story!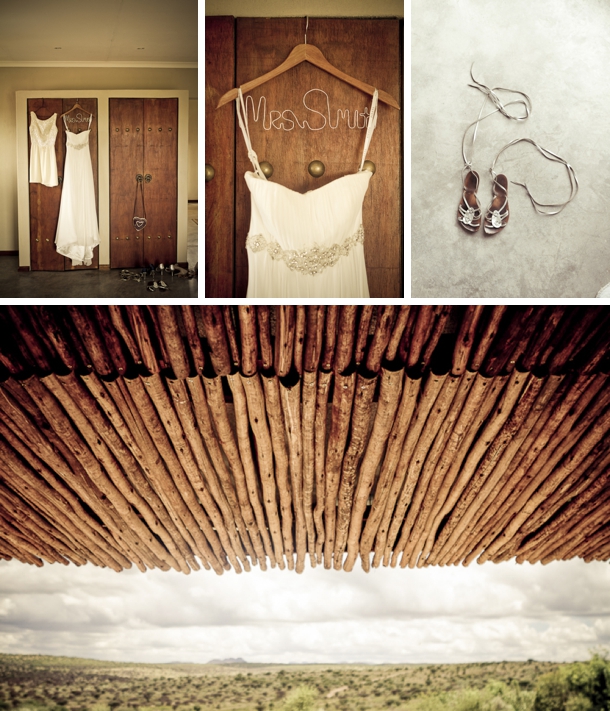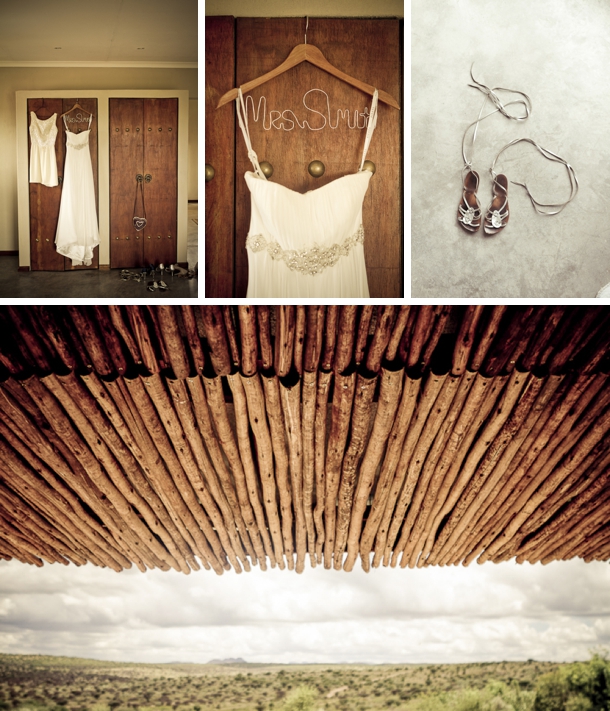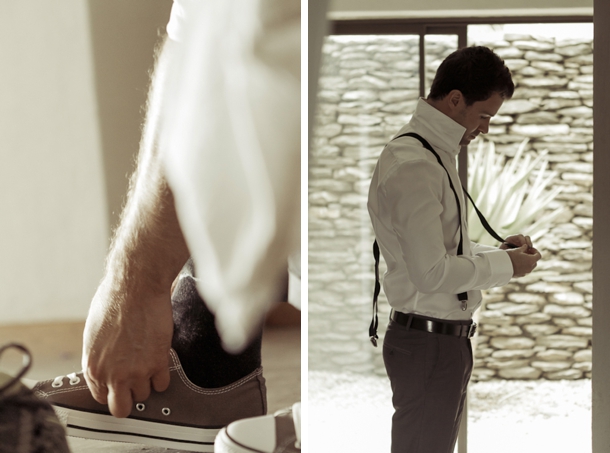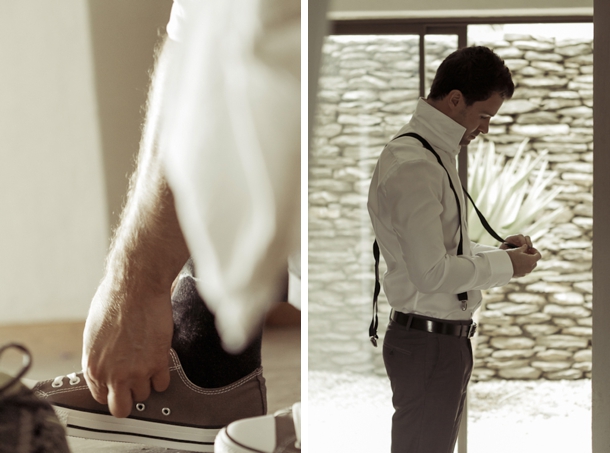 From the lovely Karolina:
I was born in Sweden, but moved to London in 2005, where I worked in travel. Arno was born in Namibia, but had moved to London the previous year. One day, after a long day's work, we happened to lock eyes on the London Underground while taking the same train home. This happened a few times during a period of about two weeks before Arno made his move, following me off the train and introducing himself. We chatted a little bit and said that we'd like to see one another again on the train the next day (this was a Thursday) but Friday came, and no Arno! We both spent the weekend believing we'd made fools of ourselves. Monday came and there he was, and we discovered that on the Friday we'd been looking for each other the whole time, getting on and off passing trains, and still not found one another. We quickly exchanged numbers, went for a few dates, and the rest is history!
On our five year anniversary, I had had a really tiresome day at work. We were supposed to go out for dinner, but I called Arno and asked him if we could just have a relaxing night in instead. So I was completely blind-sided when he greeted me when I got home on his knees, asking me to marry him. My first words were: "What are you doing?!?" And then of course, "yes, yes, yes!"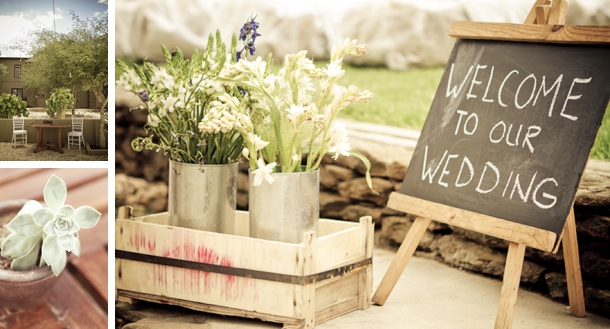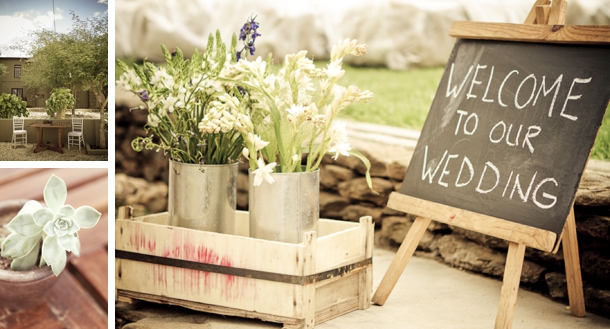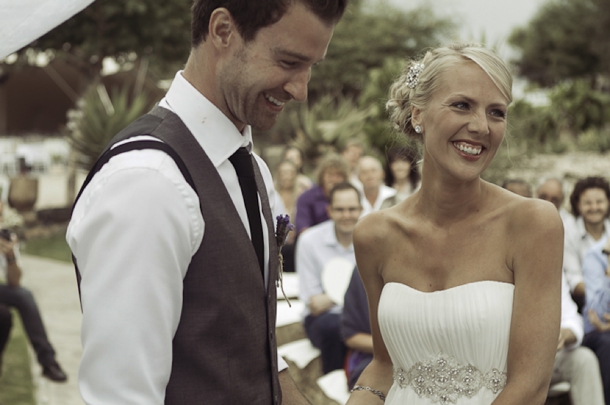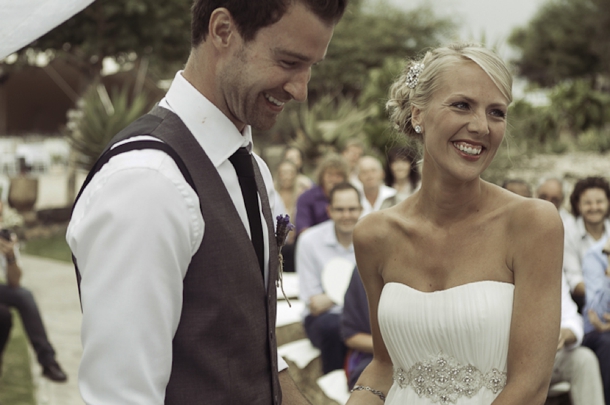 We wanted our wedding to be very relaxed, and we decided that the decoration would be laid back, with neutral colors and textures, and that it would be more about the celebration of having all our friends and family together than anything else. We decided that country style meets vintage would be the best theme, as we had the wedding at a lodge in the middle of Namibia. Some friends of Arno run the lodge, and they were kind enough to have our closest family and friends over for the entire weekend, to make it a longer experience for all of us. It was great to be at the lodge all of us together! It was a smallish wedding with only 40 guests, so we had a chance to mingle with everyone.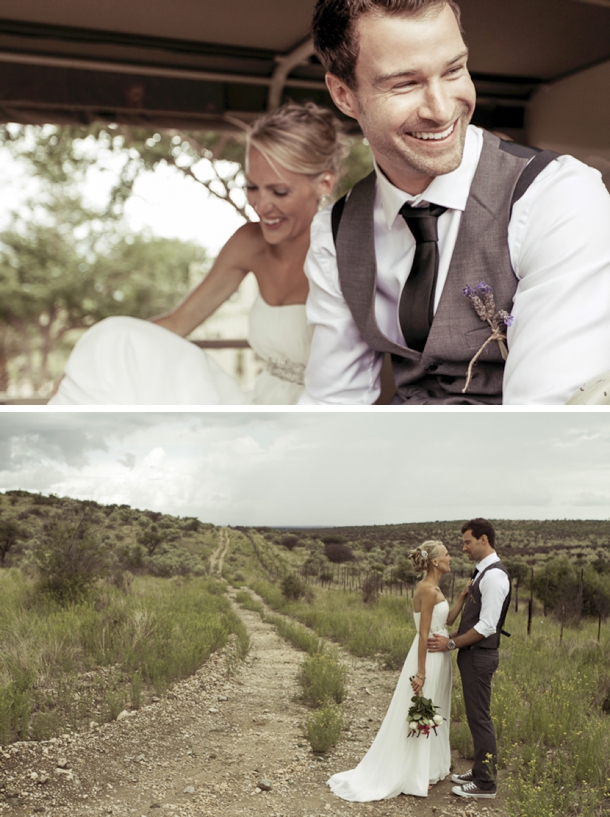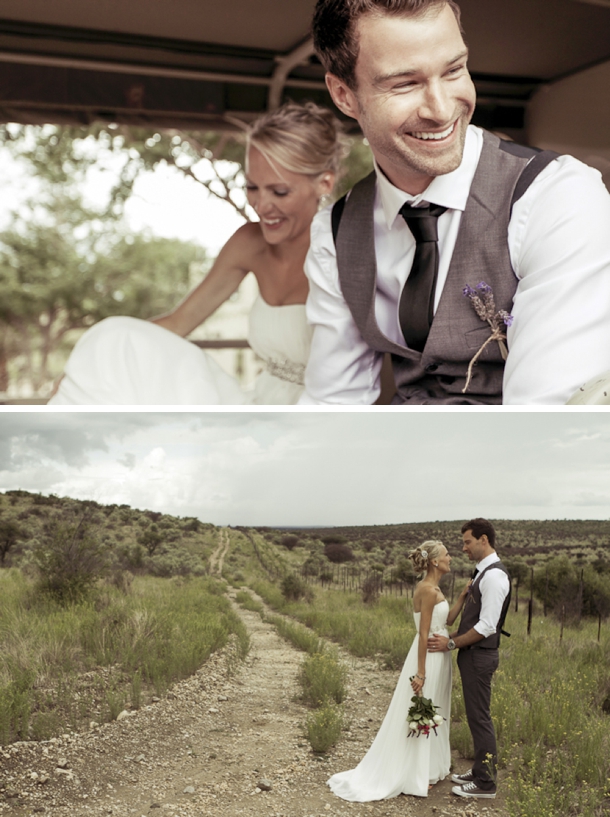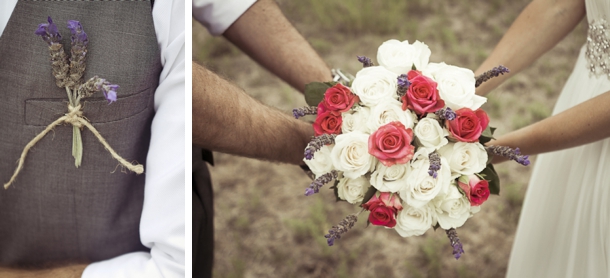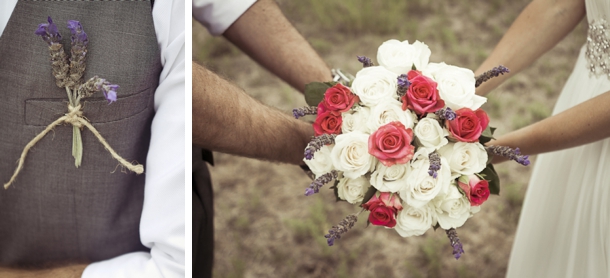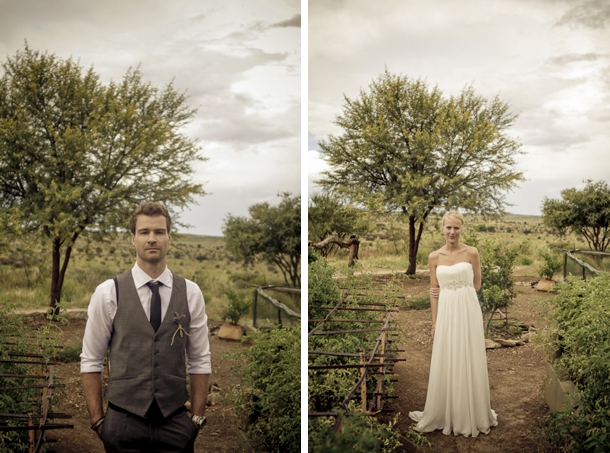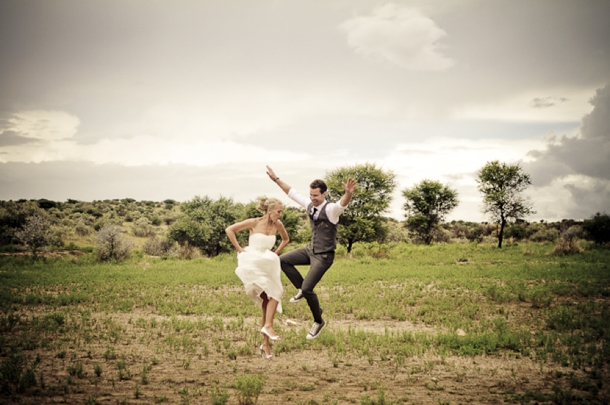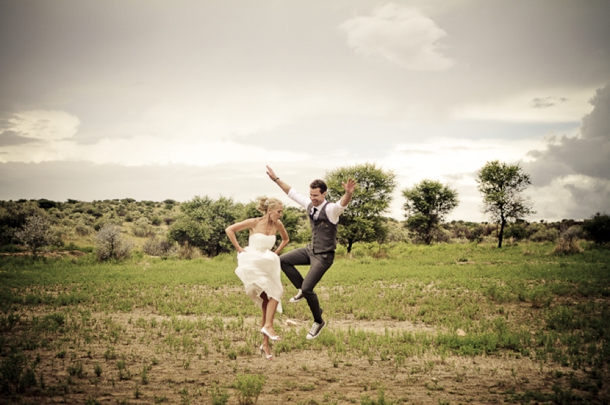 I originally wanted flowers that grow in Sweden during our summers, only to discover that January was not the right season for my first choices! I spent a lot of time talking to my mom about what flowers she has in her garden during summer time, and managed to get some of them for our wedding. That made me really happy, to be able to have something reminding me of home, when we were so far away!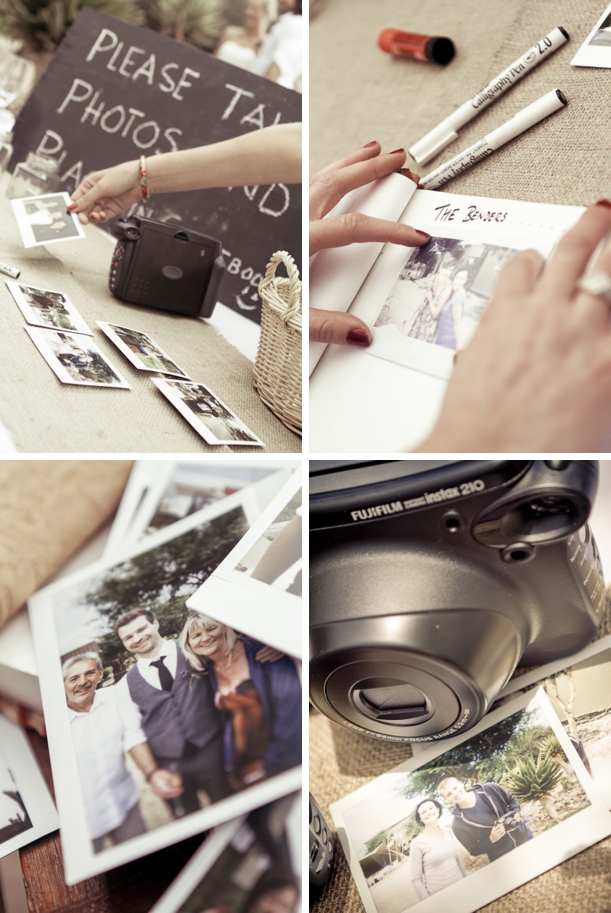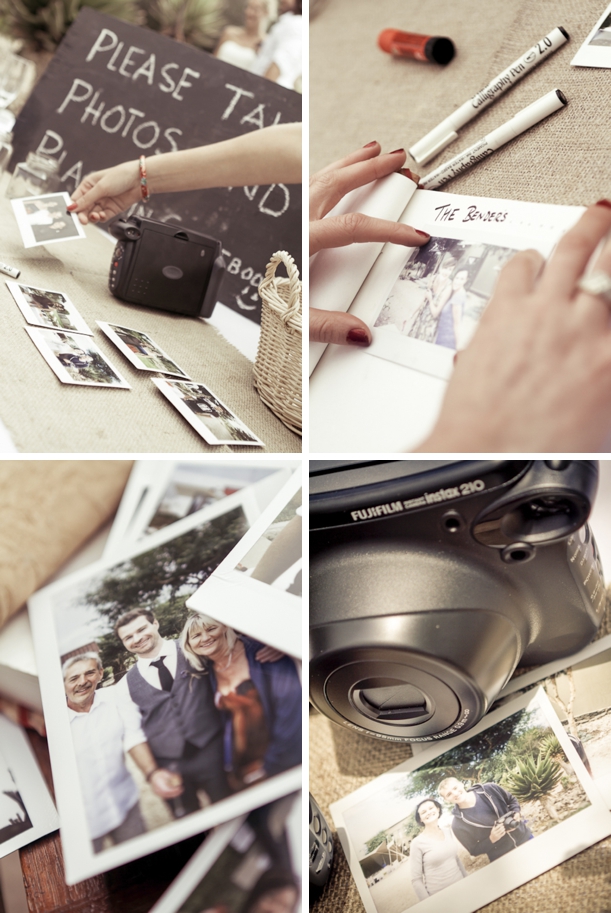 I spent months and months trying to find the right jewelry for the big day, and slowly but surely found the right accessories plowing through almost every vintage shop in Stockholm. I originally planned to wear a vintage sparkly bracelet, however ended up wearing my grandmother's old bracelet in memory of her passing away only three days before our wedding… it was nice to feel that I wore something from her on my big day, since she could not be there with us. It made me feel like she was there.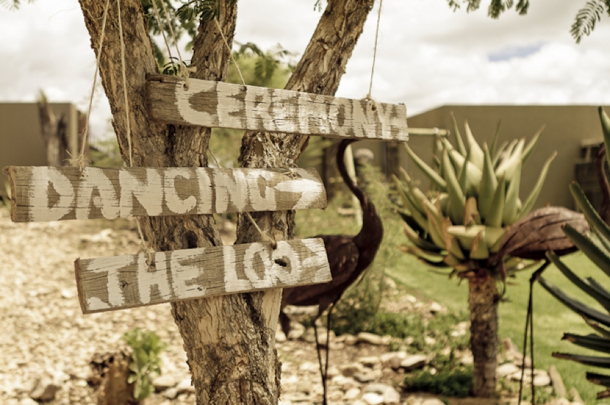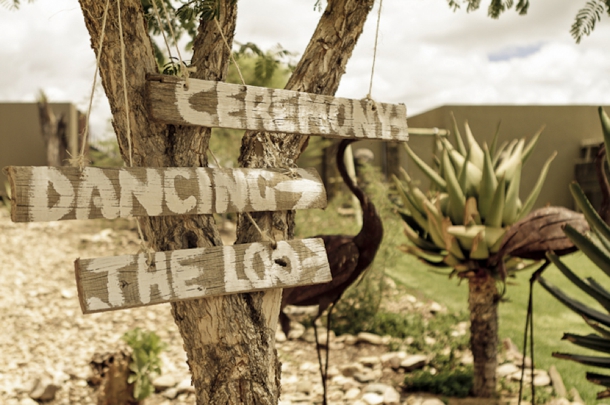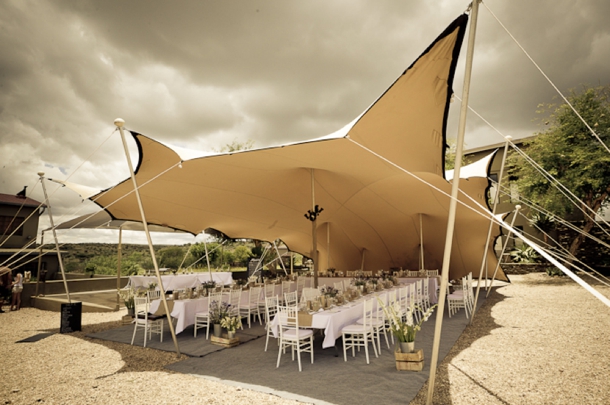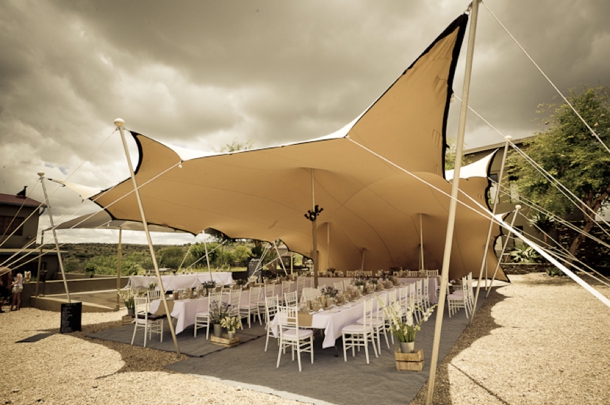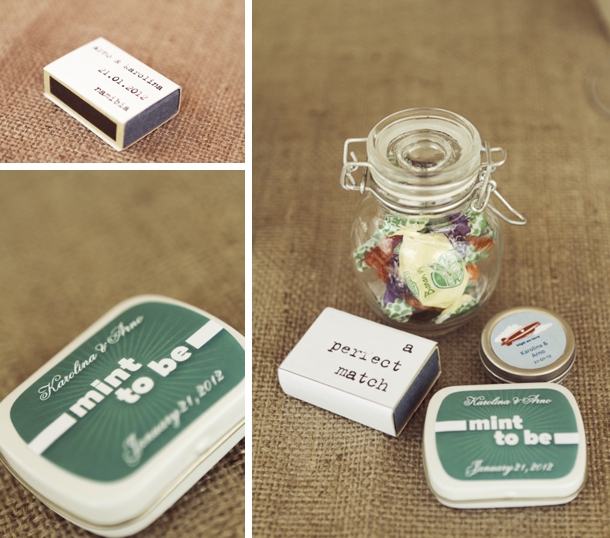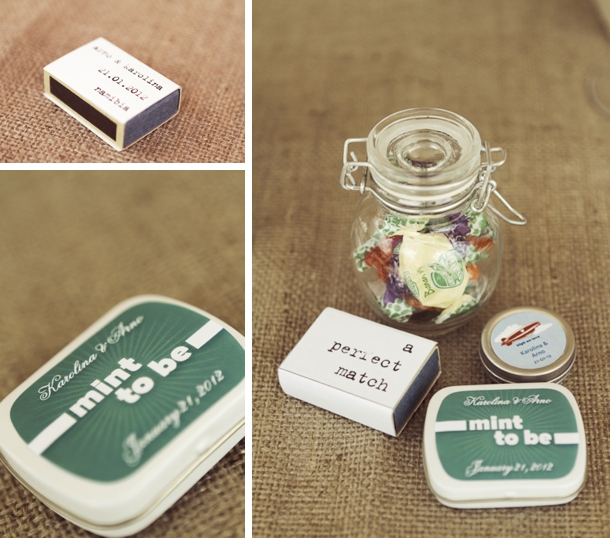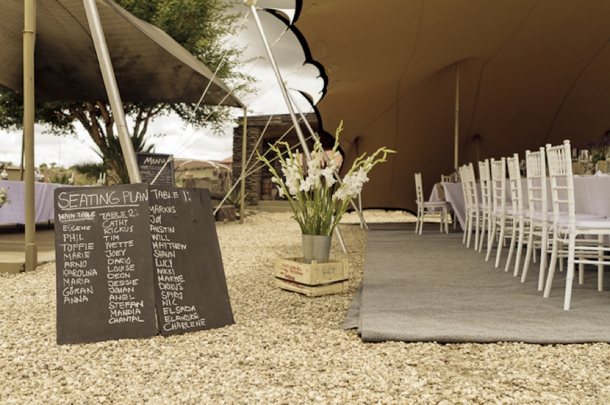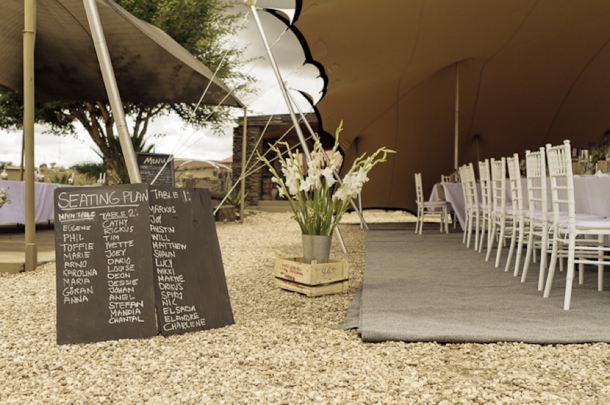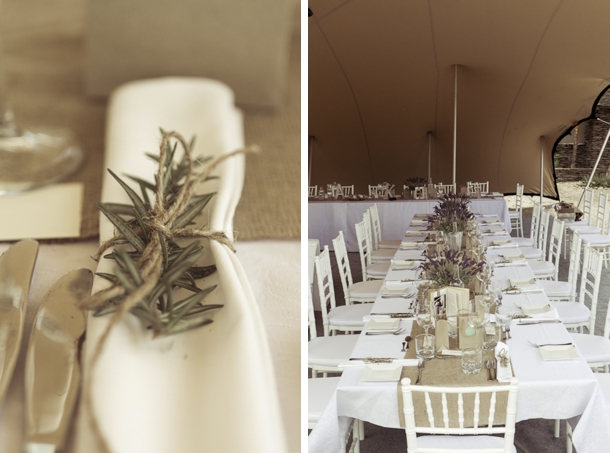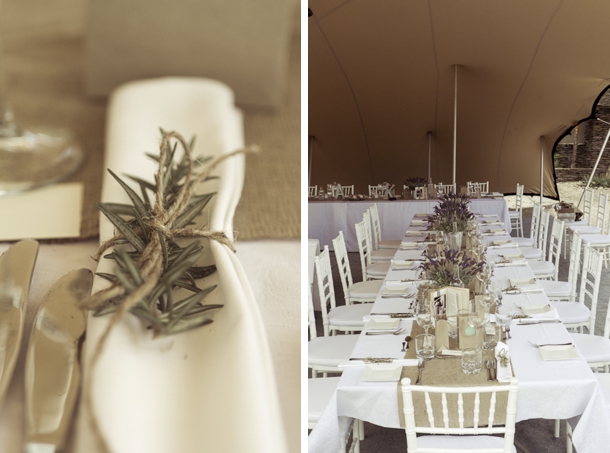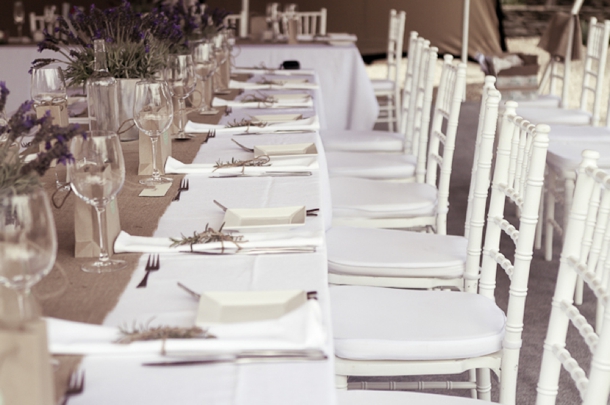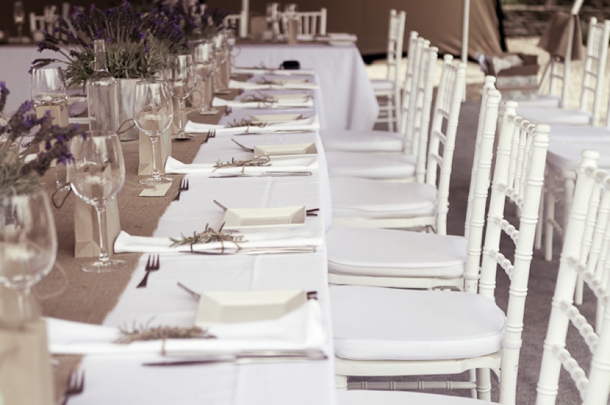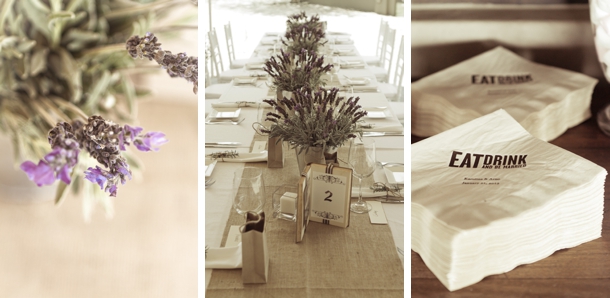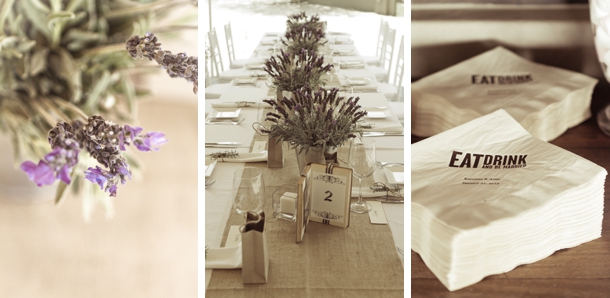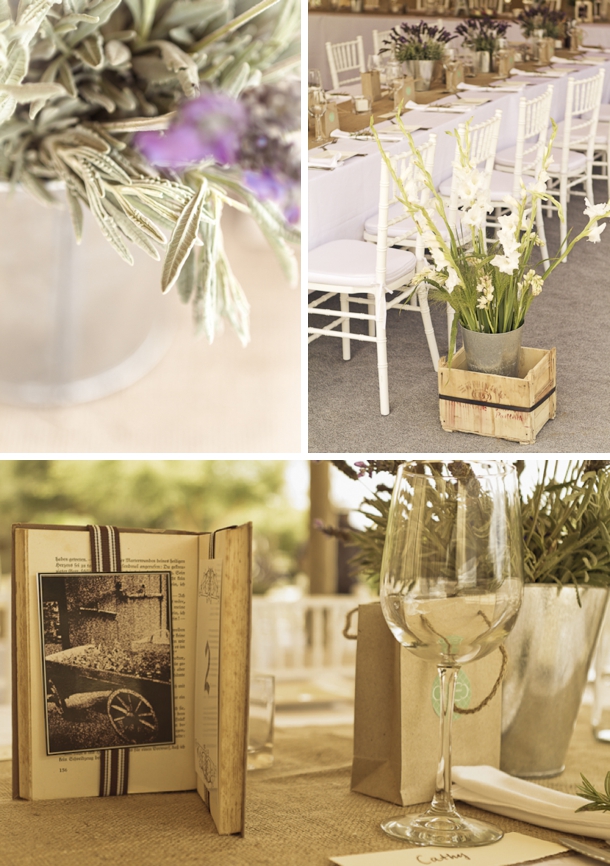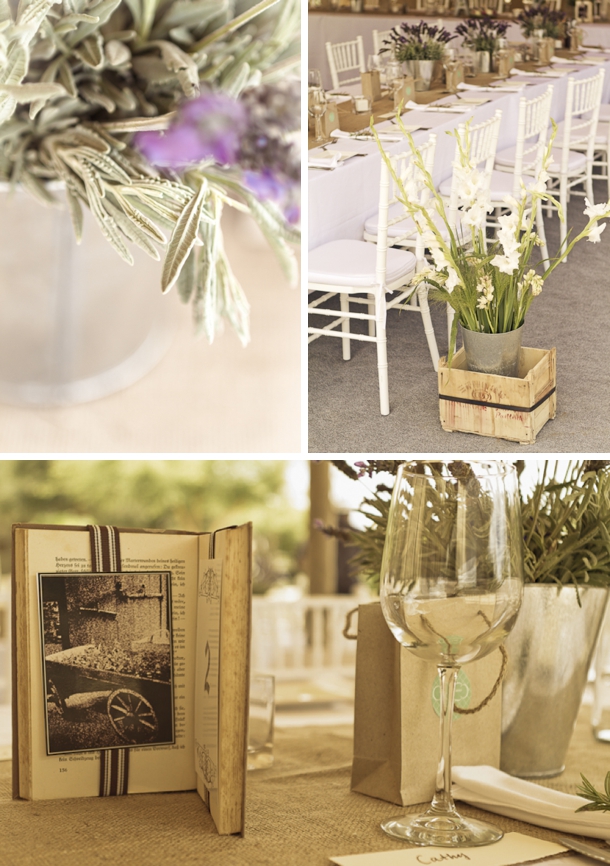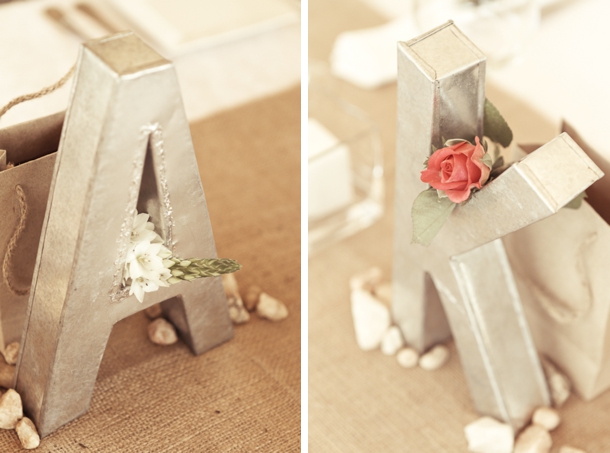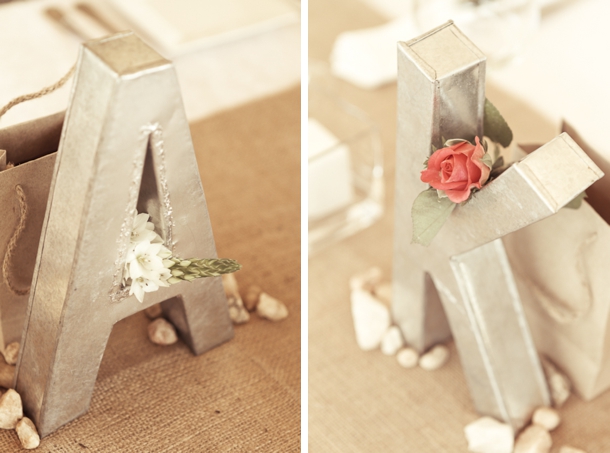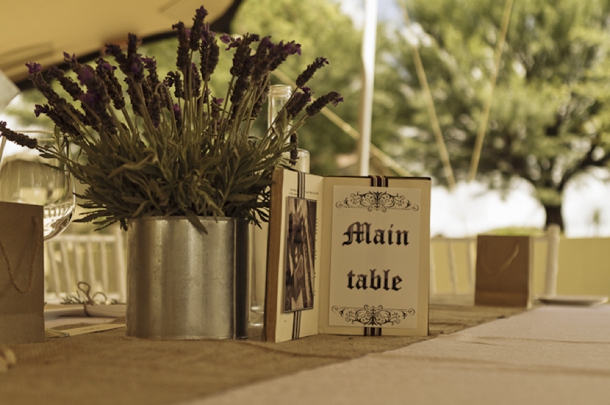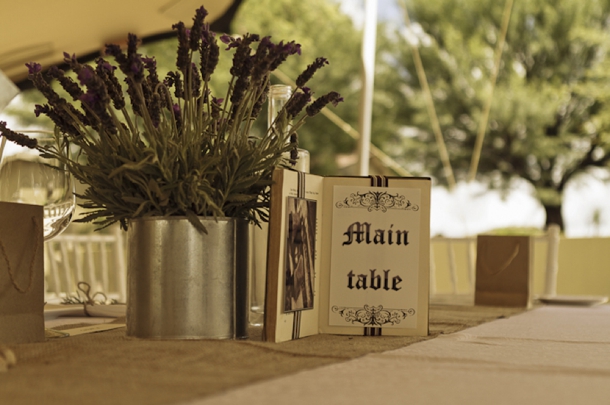 We made almost everything ourselves. We are a very hands-on couple and love a good project. We hand-picked the flowers and our very creative moms were very helpful in decorating the venue. My mom did all the flowers and bouquets, then both moms decorated the venue together with the maids of honour, and of course, myself. My dad and brother built the altar the day before. We set up the tables, decorated the reception area, etc. It was great fun and all part of the whole experience! We loved the simple things that made it all complete, the lavender, the hessian, the natural style flowers, together with venue open to nature. The gift to our guests was hand made little brown bags, containing sweets, mints, matches, etc. We also had warm blankets for our guests in the evening as it got a bit chilly outside, before we moved inside for the party.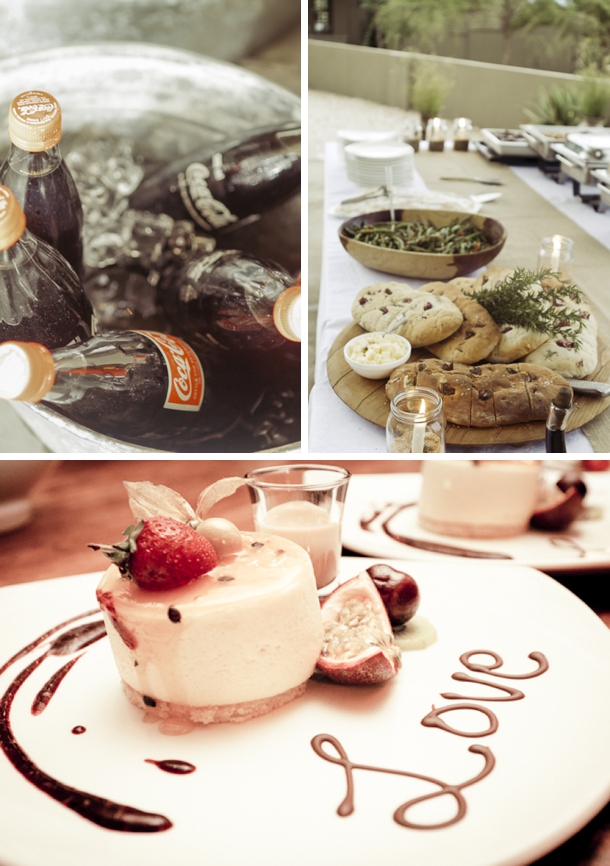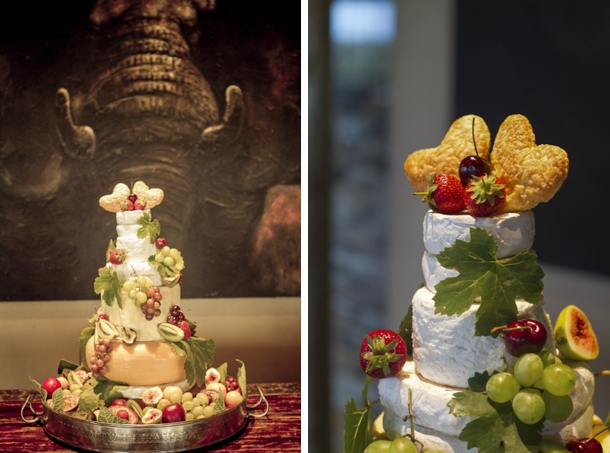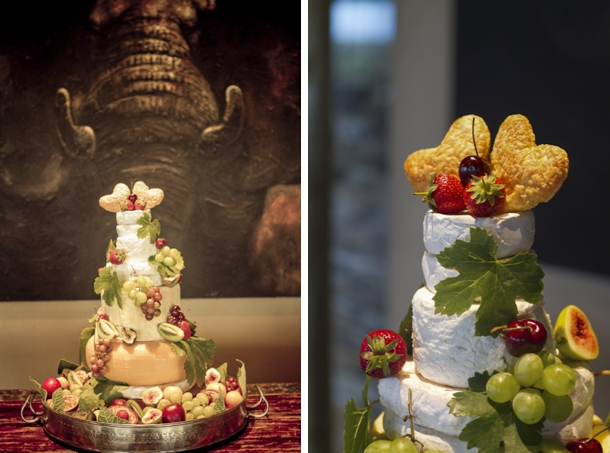 My advice to future brides:
Start planning early! This will allow you time to really find your personal style. It grows in time. We planned roughly a year and a half in advance, looking around for themes, settings, we found the theme for our wedding early, and that helped us find the right pieces along the way, without being in a rush.
Make use of the tools available. We used The Knot to help us set up goals, milestones and send us reminders when we were falling behind.
Set up an inspiration board and discuss it with your partner, with things you like and things you absolutely don't like, so you are both on the same page when it comes to planning.
We browsed Pinterest almost every single night looking at decor options, table settings, outdoor inspirations, flower arrangements, DIY items, altars, food inspiration, you name it. It's great for getting inspiration!
Involve your partner in the process, it's not just the bride's big day :) Planning the wedding together is half the fun!
Involve family and friends, make use of their skills and ideas, but don't let them decide for you!
Make sure to choose the right photographer, someone that suits your style. Meet them to make sure that they will be a good fit for the day, as the last thing you want is to try force chemistry on camera.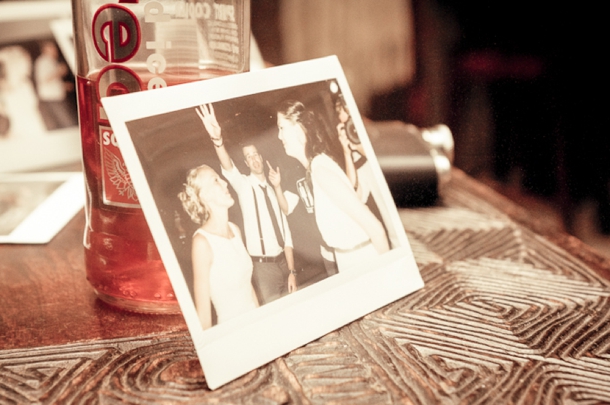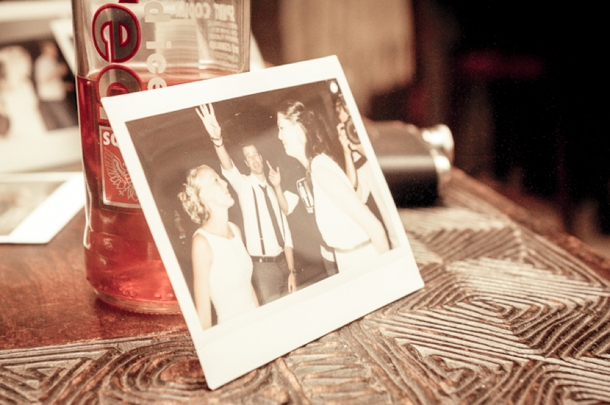 Thank you so much, Arno and Karolina, for sharing your big day with us! And thanks as always to the fab Drikus Le Roux – head over to his blog for more.
SERVICE PROVIDERS
Venue: Omujeve Hunting Safaris Namibia | Catering & cake: Rhona Strauss (from Na'an Kuse) | Photography: Drikus le Roux | Flowers: Flowered Earth | Hiring & DJ: Piccolo Mondo | Bridesmaids' dresses: H&M