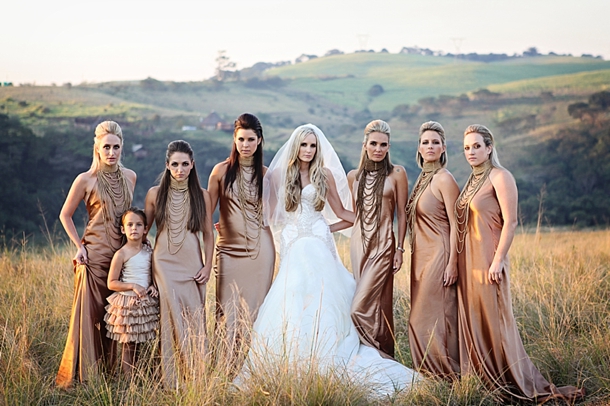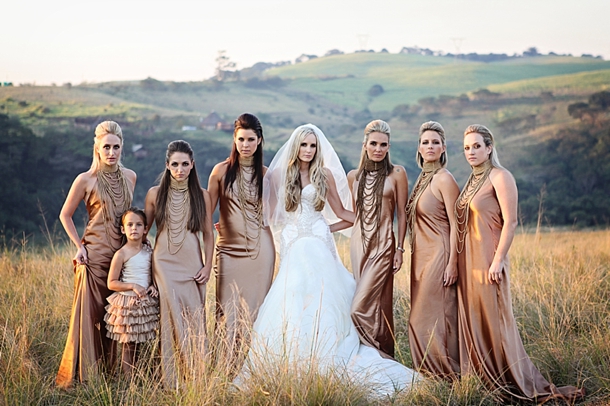 Just when you think you've seen everything, you find a wedding at a game lodge inspired by a perfume advert (and I don't mean 'Beautiful'). A wedding that takes its blueprint from  a fashion shoot. A wedding that should represent everything about this industry that we're always being criticised for – that we're all about the form over content, that we've lost sight of what's meaningful, and classic, and appropriate. A wedding that, as it happens, turns that criticism on its head. Because the thing is, that fashion is bride Sarah's passion. It's what she does for a living, it's what inspires her. So when she dreamt up her special day, it didn't look like an Estee Lauder advert. It was elemental and edgy and, as it turns out, exquisite (thanks in part to the stunning pictures by Fiona Clair), but it was also very personal – an expression of romance in the couple's private language. This is the kind of wedding that reminds me of why I love weddings – of the infinite creativity that can go into designing them, of the way you can take a concept you love and make it classy and classic, even as it's vibrant and unique. And meaningful? Well, you only have to read Sarah and Matt's 'how we met' story to know that this is one very special love story, and that's only fitting, because it's one very special wedding day. I'm inspired by it. I'm invigorated by it. Fact: I bloody love it.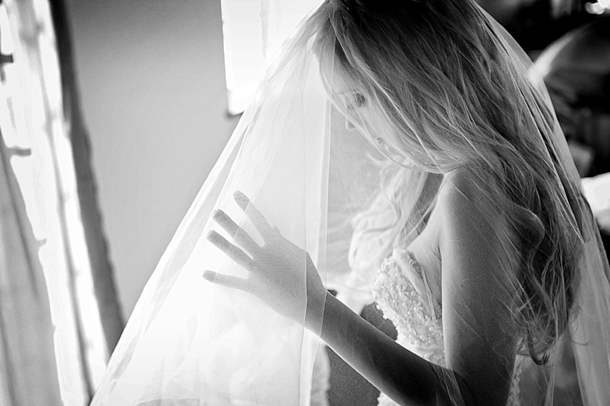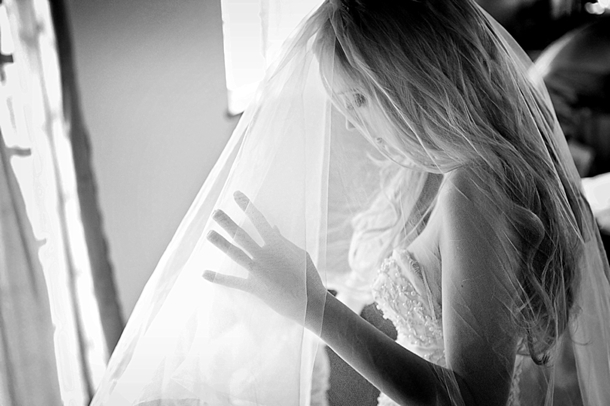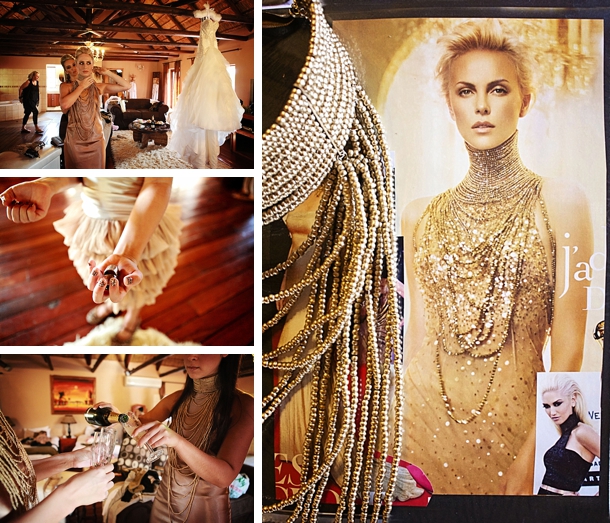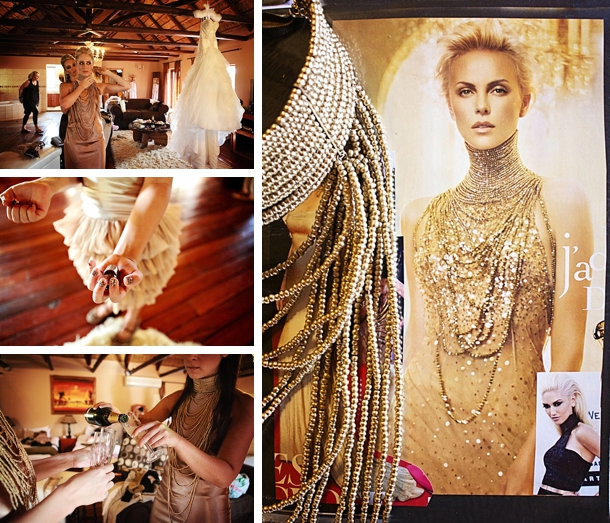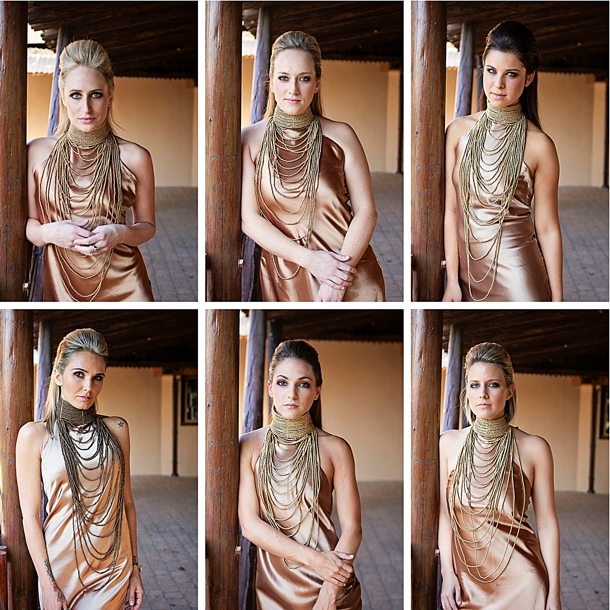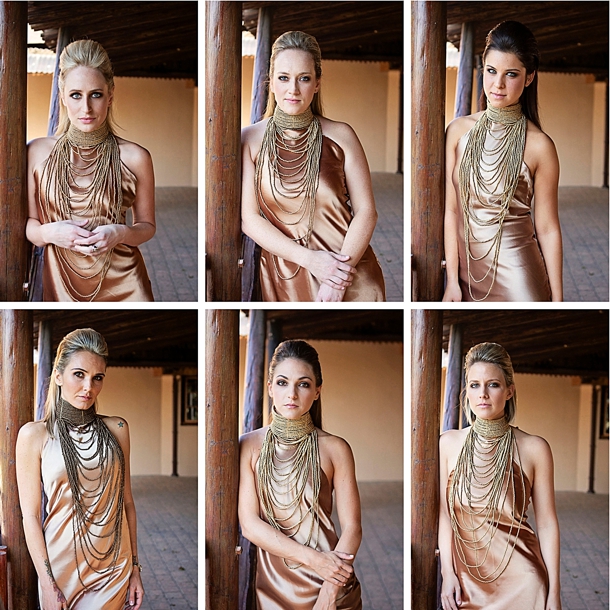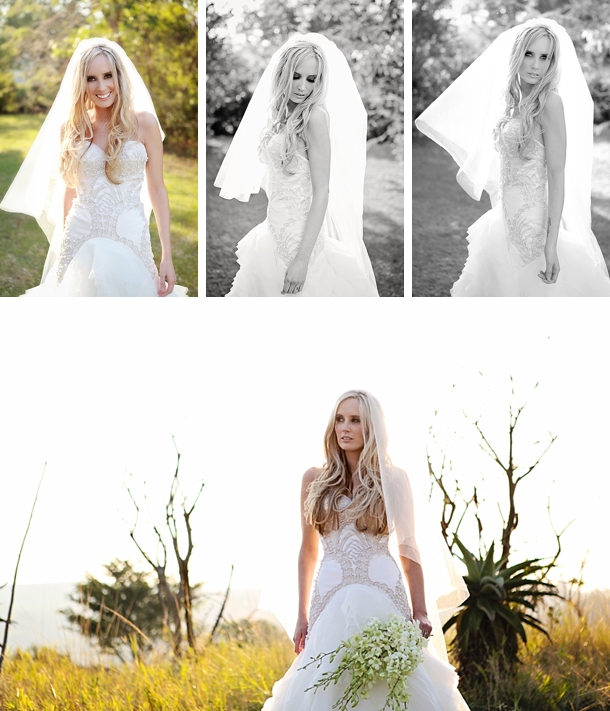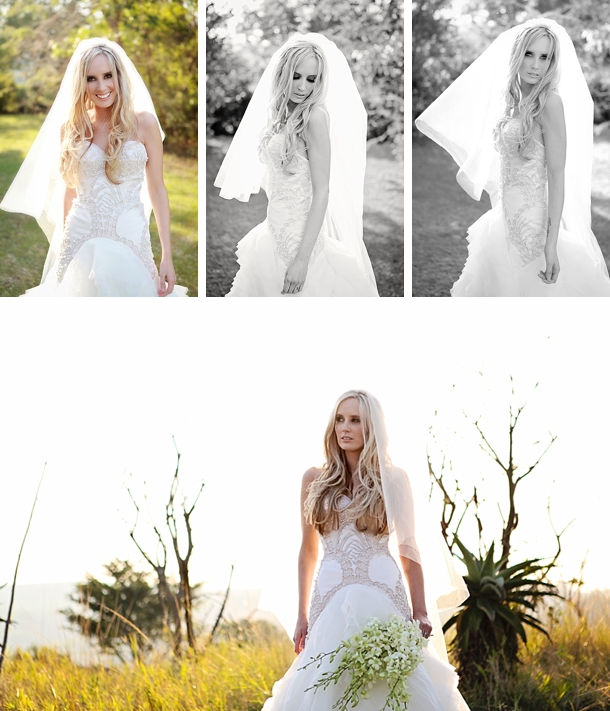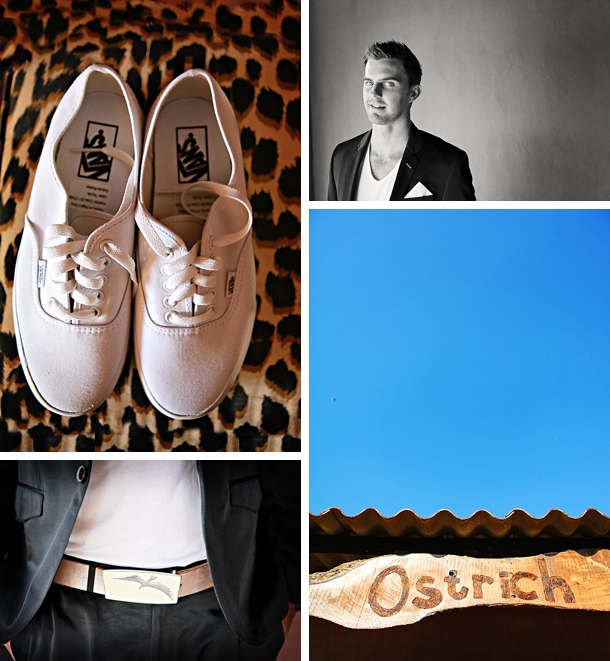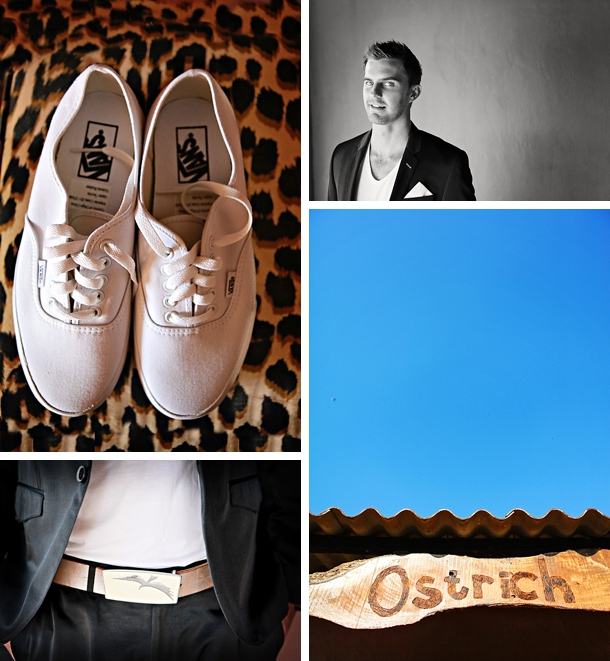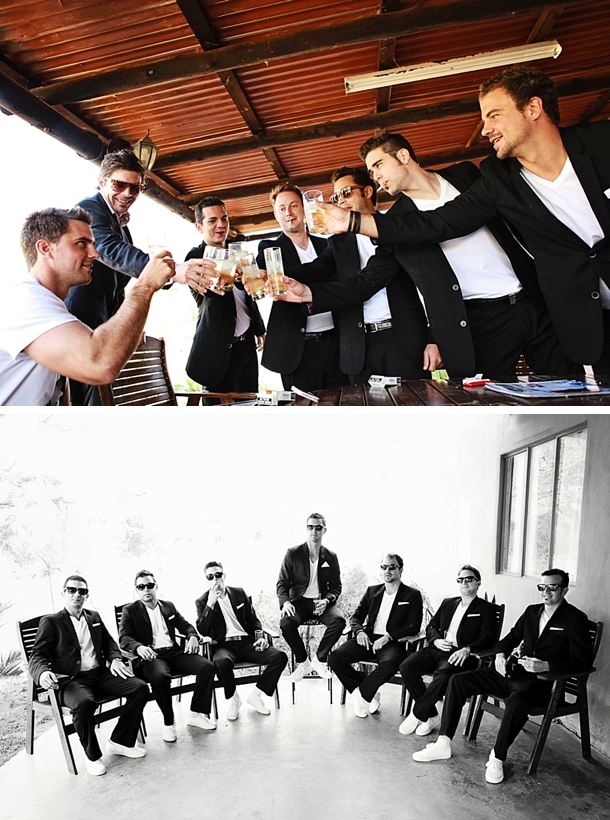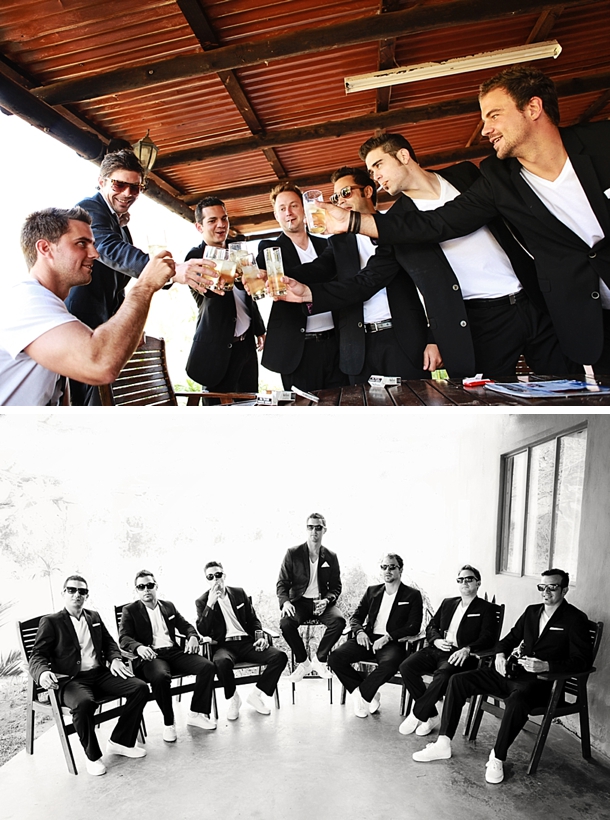 From the lovely Sarah:
Our story began many years ago in pre-primary school. Whether it was Matt's ultra blonde MacGyver mullet or my pouting Blondie impression that drew us together, no one can be sure. But even at the age of four there was an attraction between us, albeit an innocent, childish one. We had play dates and hung out at preschool, until sadly it was time to move on to different primary schools, and our mothers lost touch. Days drifted into weeks, and weeks into months, and months into years, and although there was a quiet curiosity buried somewhere in our subconscious minds we never met again. It was some twenty years later that we crossed paths. The curiosity slowly built up and our childhood infatuation was rekindled. We slowly started to crave each other's attention and affection and before we knew it, we were head of heels in love.
A full three and a half years had flown by when Matt finally proposed at the Coldplay concert last year! Ironic how our first relationship with the opposite sex ended up being the one that really counted, and how it took twenty years of heartbreak and romantic experience to work all that out. Perhaps fate does have a hand to play in our lives every now and again.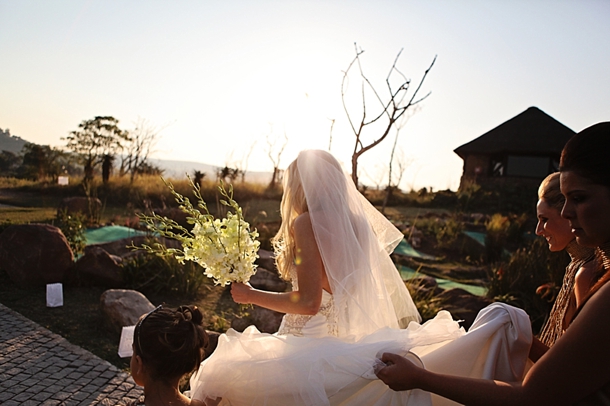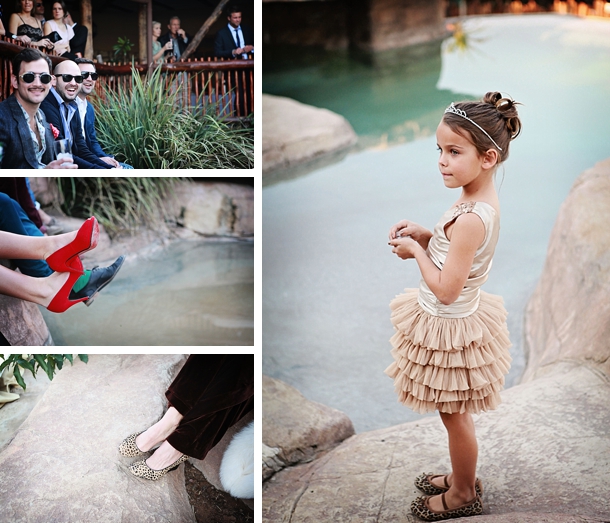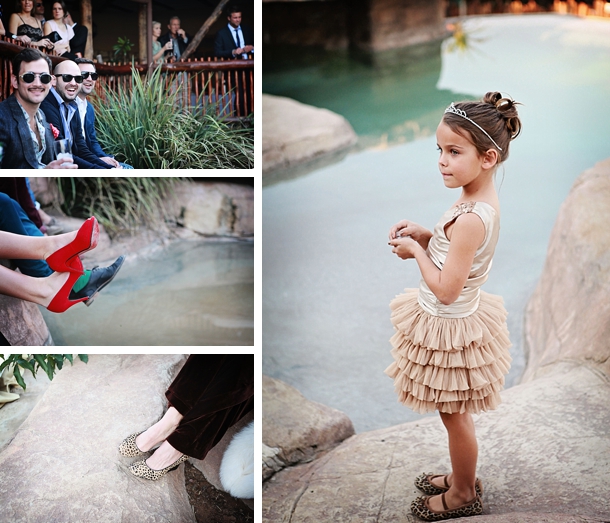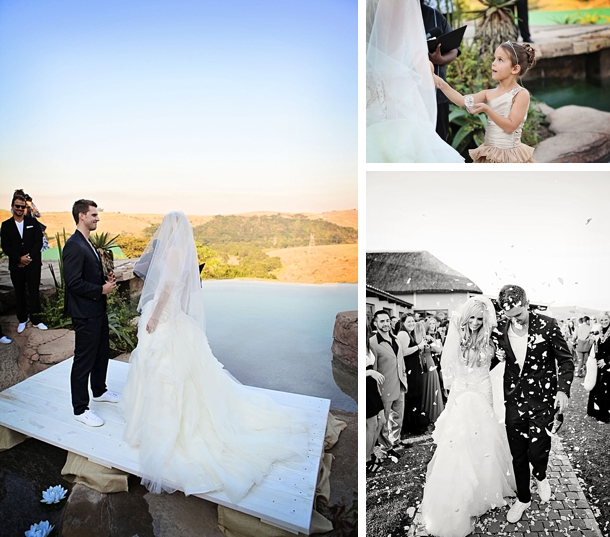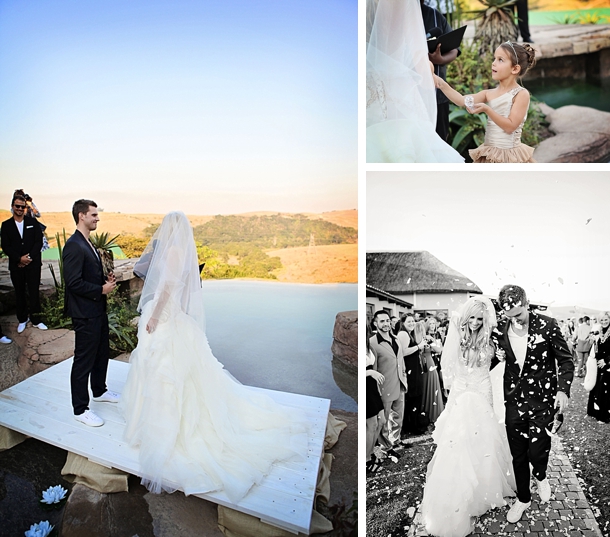 Our theme was based on a fashion shoot. I didn't want traditional and the cheese that sometimes goes with that, and because I am in the fashion industry and fashion is what I am most passionate about, it just made sense to base it on a fashion shoot.
I chose fire and candlelight to be the focal point of the wedding to create drama and almost a Gothic type of feel, and was inspired by the altar in a cathedral. We hung a 3m long Swarvoski crystal chandelier over an elevated central fire. Instead of flowers, I chose to decorate each table with over 40 pillar candles, some were floating in water, as a contrast to the fire theme. Each candle was set in a unique clear glass vessel. Some were as tall as 40cm down to small votives. There was no color, just the warm glow of candles against a white/clear contrast.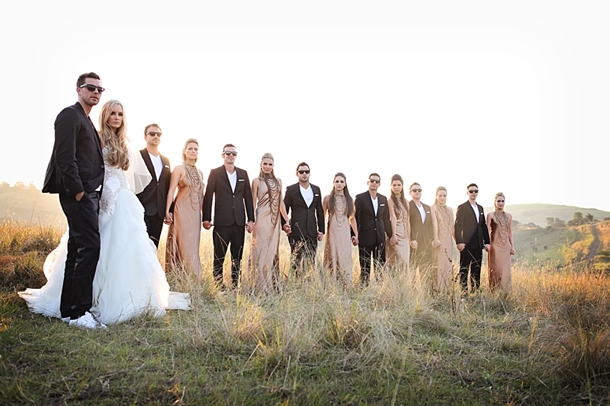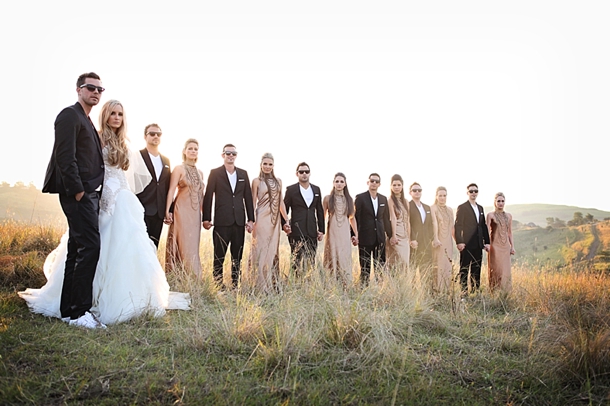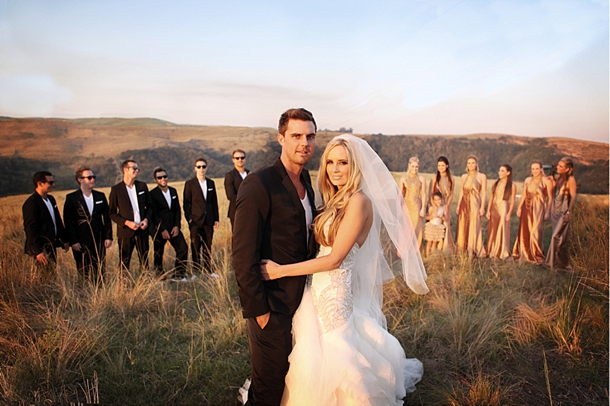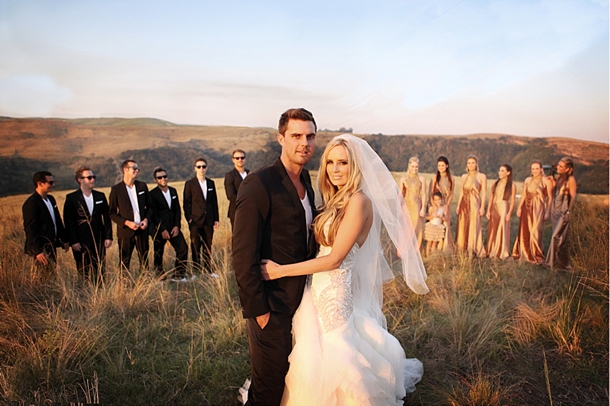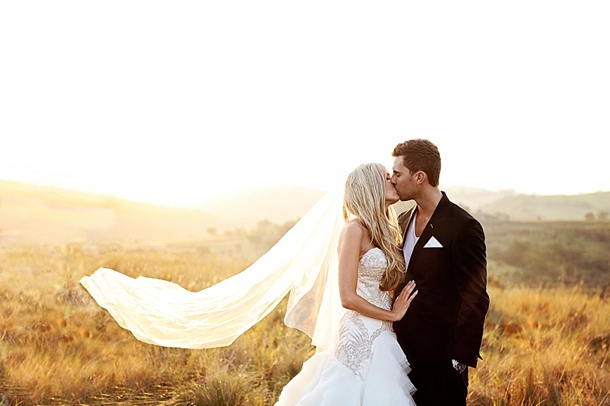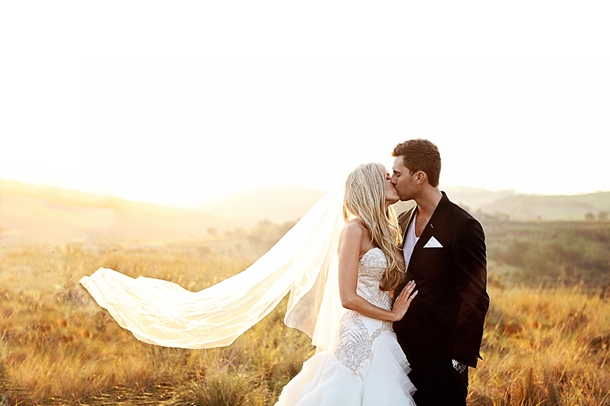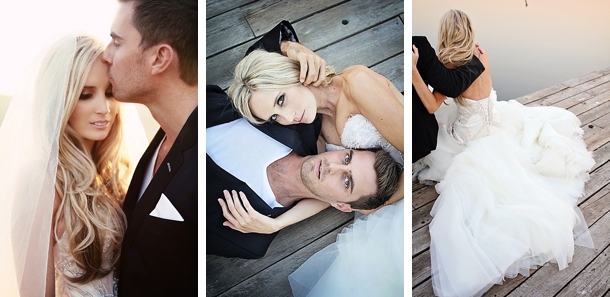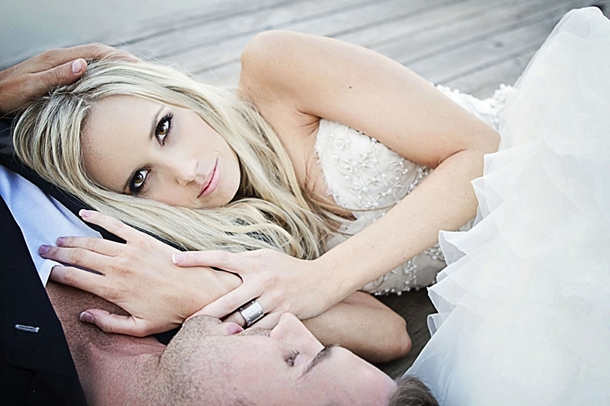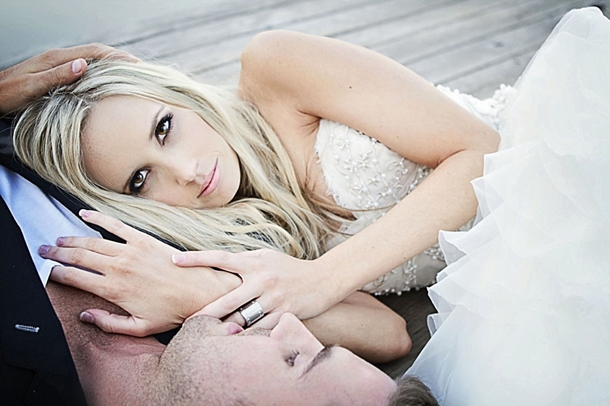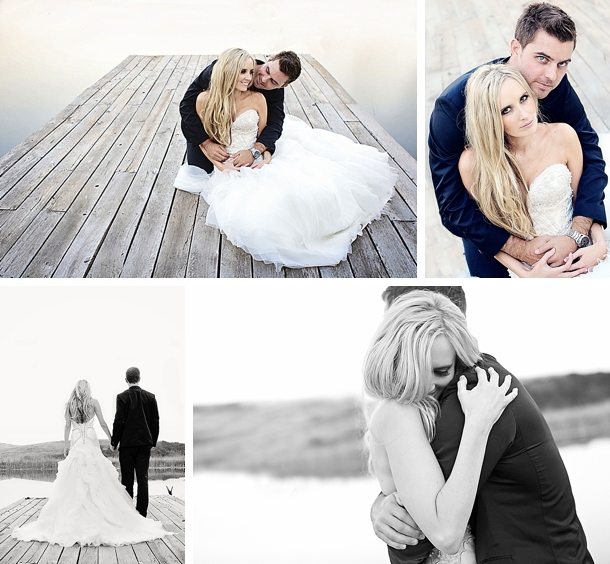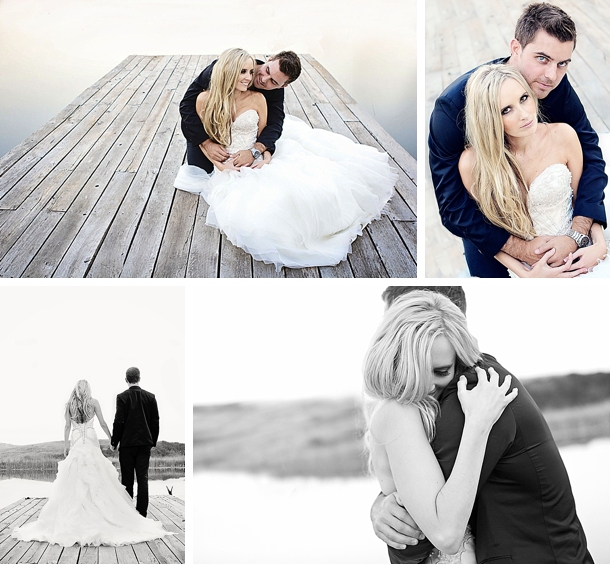 I am very hands on and love being creative, so I did as much on my own as possible. I had most of my ideas already thought out and stored in my head, but the internet helped for inspiration.
I decided to make the bridesmaids' gowns and neck pieces in metallic bronze as it carried the heat and fire element through. I made all six of their neck pieces, inspired by the J'adore perfume advert which features Charlize Theron.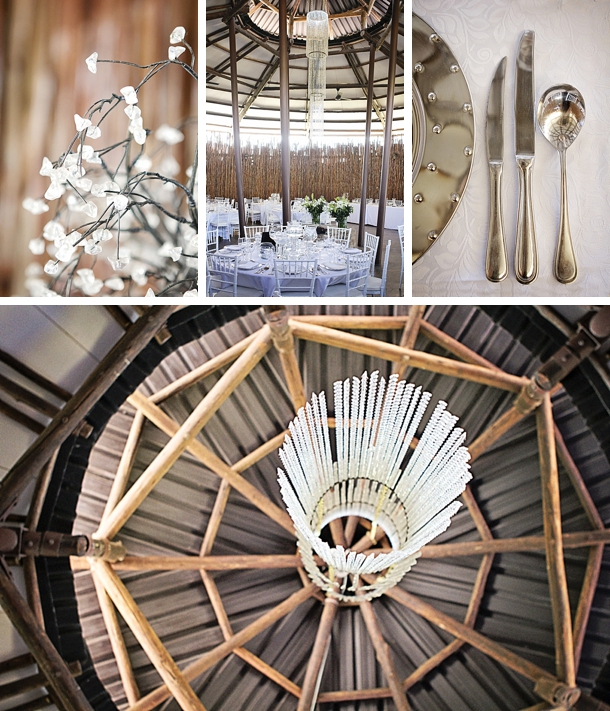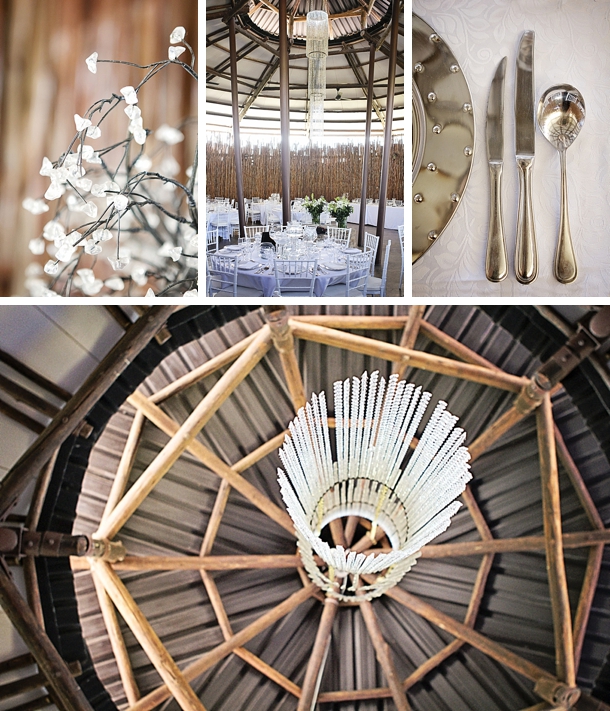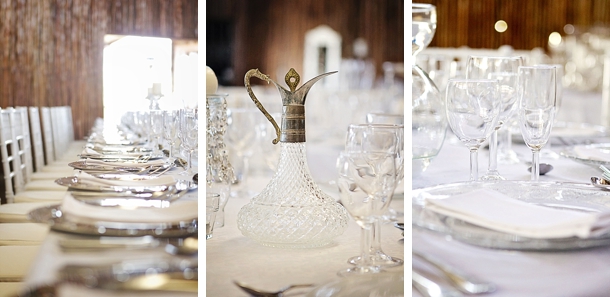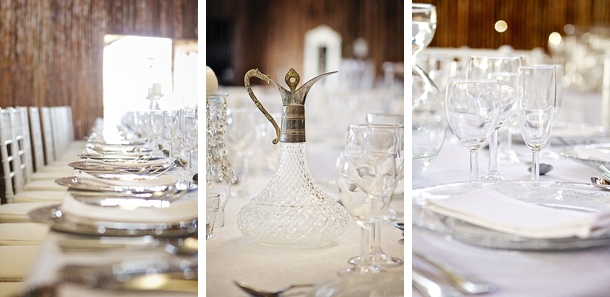 On the day, I loved the fact that one of our great friends, Karabo, married us. It made our day that much more special and intimate. I loved how hot my man looked, my heartfelt speeches, and that all my family and friends were together in one room.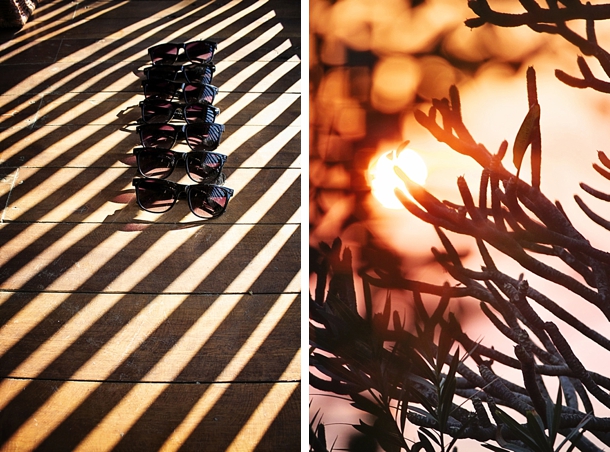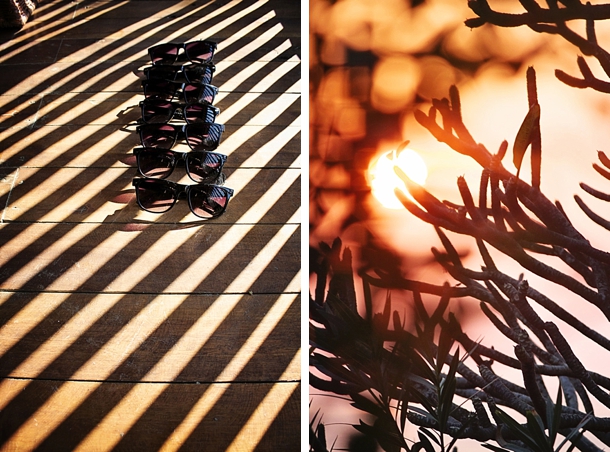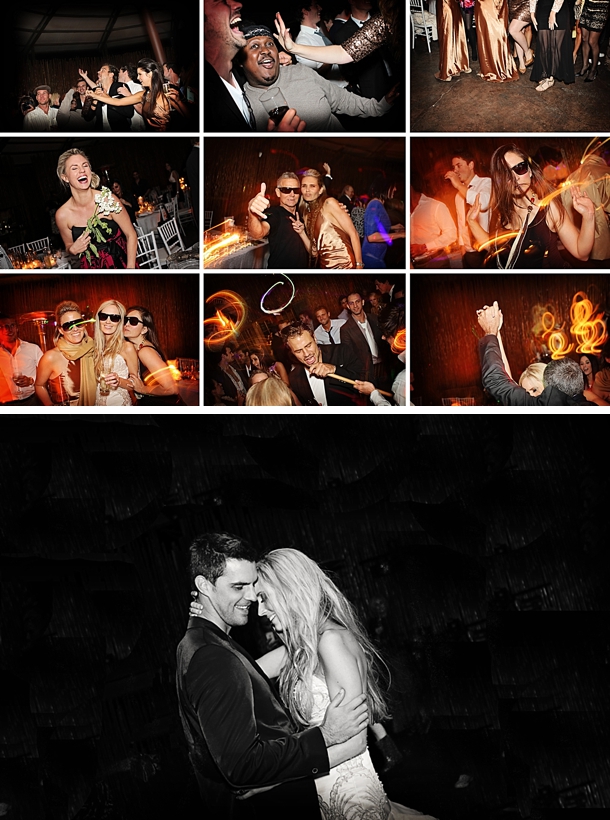 Sarah and Matt – congratulations and thank you SO much for sharing! And I'm thrilled to welcome Fiona to SBB for the first time – and I certainly hope not the last! You can see more from this unique wedding on her blog.
SERVICE PROVIDERS
Venue & catering: Rain Farm Game & Lodge | Photography: Fiona Clair | Co-ordination & decor: Lee Murch | Bride's dress: Foryou Dresses | Makeup: Lisa Bailey | Hair: Sue Slatter | DJ: Kelvin Smith