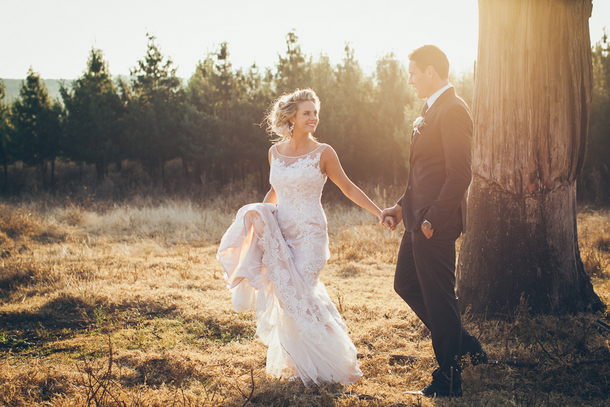 My love affair with Fiona Clair's photography goes a way back, but it didn't take long for new SBB team member Candice to fall head over heels with her work as well. So when we snapped up this winter pastel wedding set in the Natal Midlands, we couldn't stop gushing to each other about how gorgeous every single image was. You probably know by now that I'm a sucker for pastels, and I LOVED Jolene's take on the palette, taking it from summer staple to winter whimsy completely effortlessly. Add in mixed metallics (♥), painted bottles and origami, a vintage plate table plan, a handpainted banner proclaiming 'Oh happy day!', an illusion lace dress, flower crowns, faux fur shrugs… every detail, basically. Oh happy day, indeed!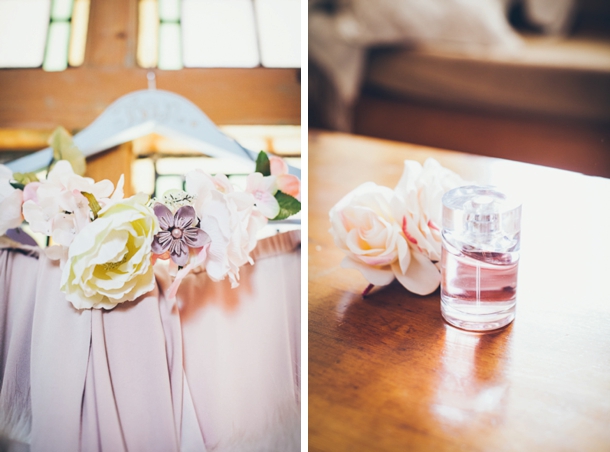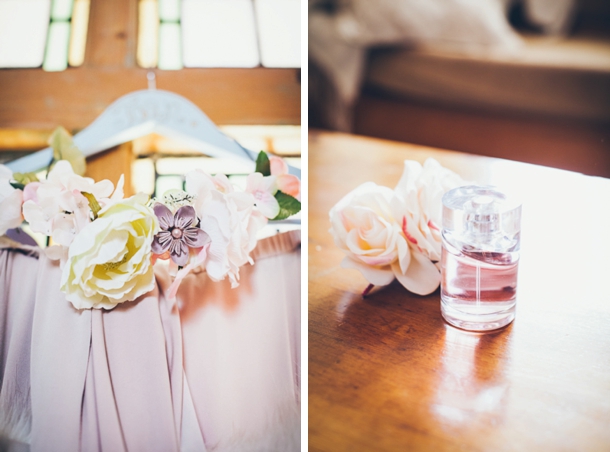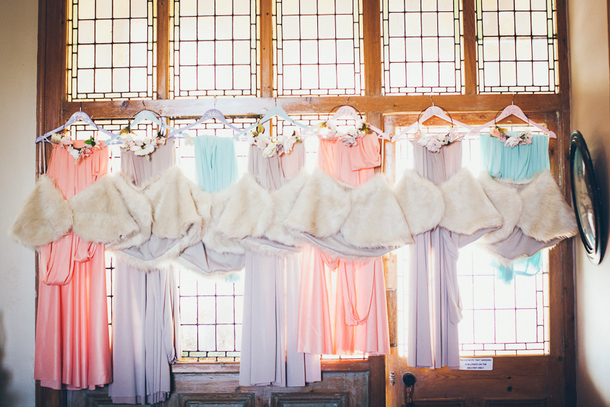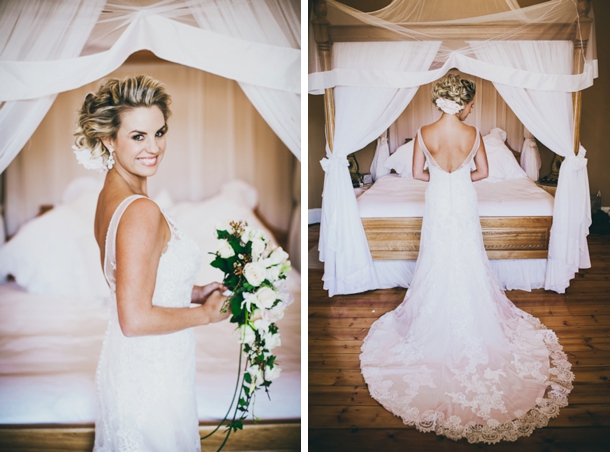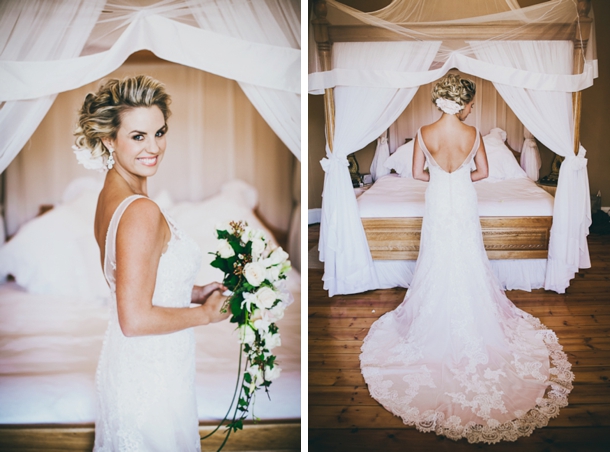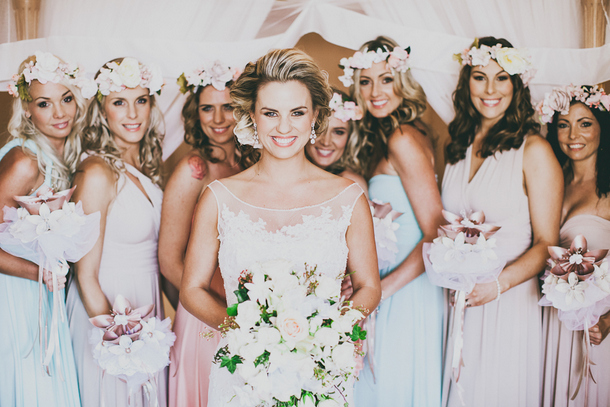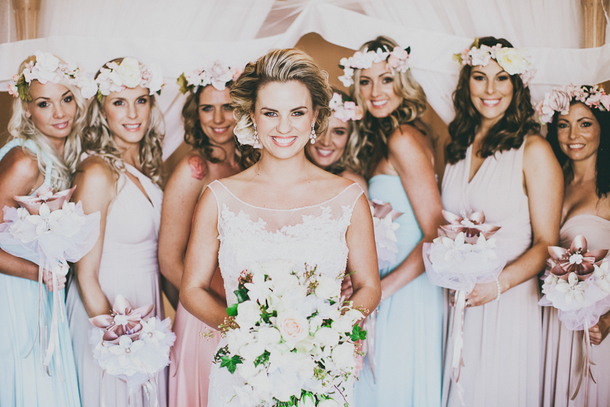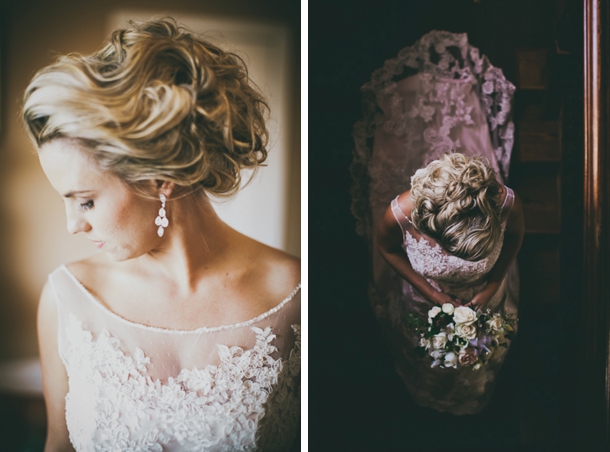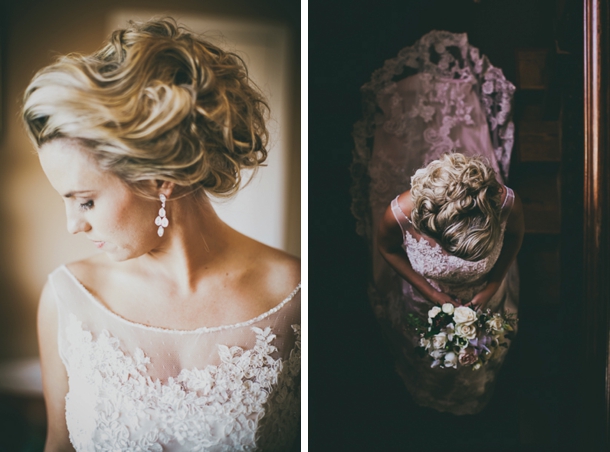 Love Story
Stef and I met at his Matric dance and our paths had crossed many times before he finally asked me out on our first date three and a half years ago. The restaurant he took me to that night was empty except for the two of us, so it's a good thing we're both friendly, outgoing people because if one of us had been the shy-type, it could have been a disaster first date! Luckily, it was perfect (but I still made him wait another two weeks before the next one!) :)

The Proposal
Stef and his family have a house in Leisure Bay, down the KZN south coast, which holds a very special place in his heart. This is Stef's "happy place," where he has spent every Christmas for the past 28 years. It is also our secret place where we retreat to when we need time out. I remember we had decided to go to Leisure Bay for a weekend over September last year – things had been particularly busy for us over this time, and Stef had suggested we take some time out for ourselves. It was on Peter Pan beach that he asked me to be his wife. The beach was empty at 6pm except for us, and everything was fresh and clean following the first rains of Spring. Stef picked me a wild lilly that had been growing next to the rocks and placed my ring inside but it took me a while to figure out what was happening! I had an inkling that a proposal was on the cards but I never thought it would be that weekend – I was in my comfiest track pants and a manicure was way overdue! I think our proposal was absolutely perfect in every way – just the two of us in our happy place and most especially, because Stef had managed to surprise me (and that isn't easy!)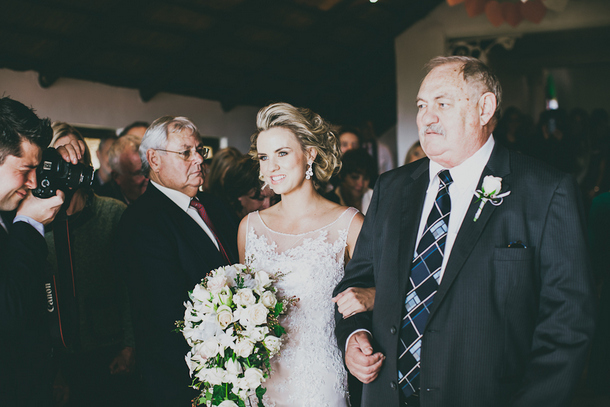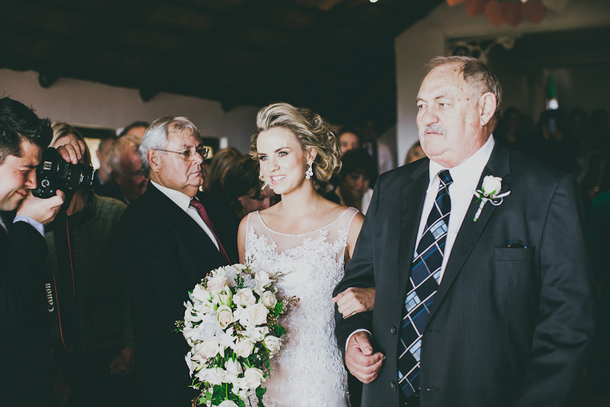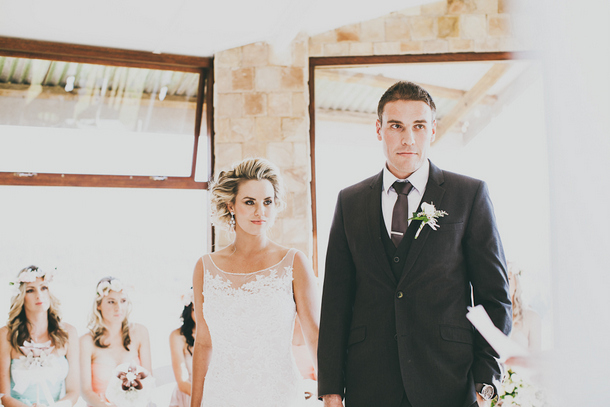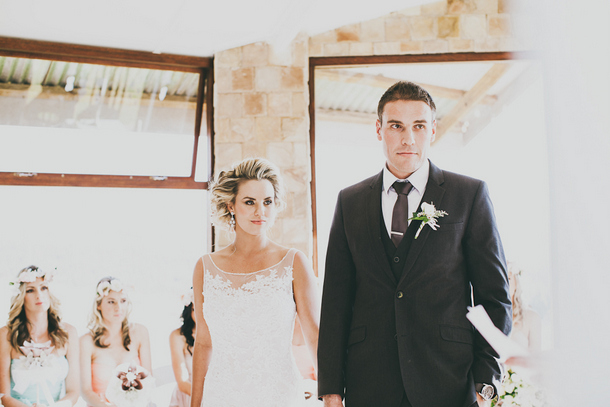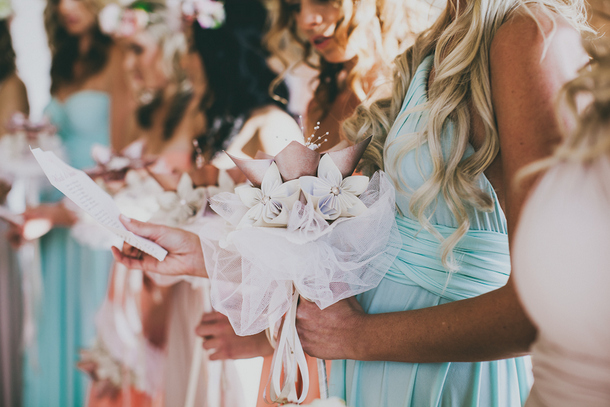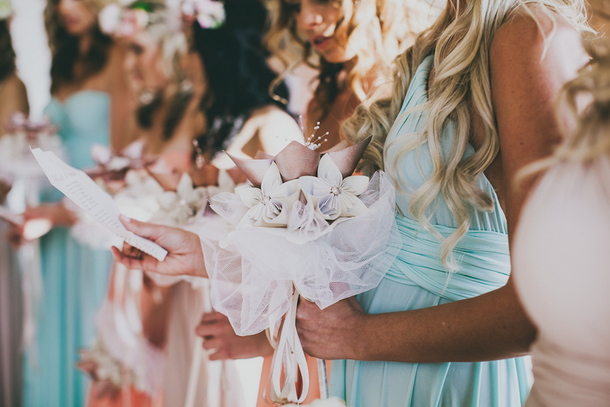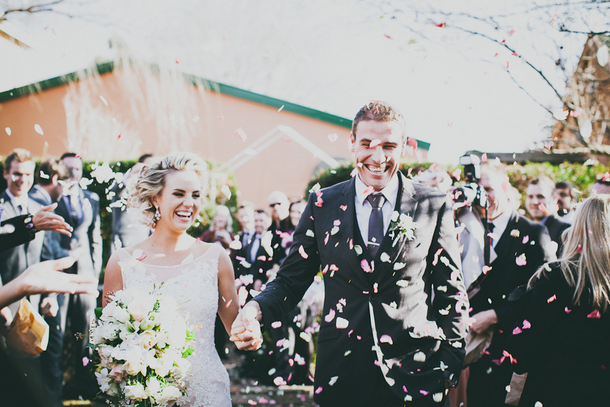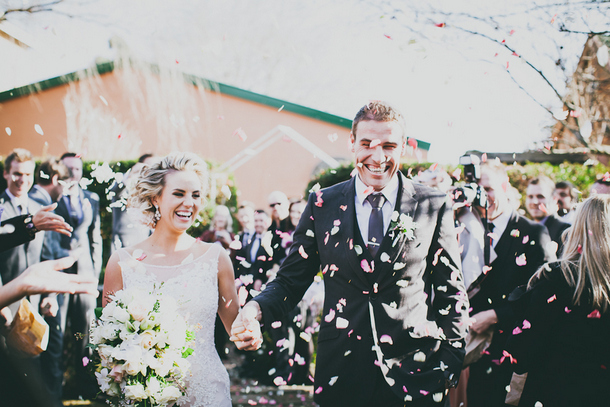 The Venue
Calderwood Hall, in Boston (the Midlands) was the obvious choice of venue for us because of its beautiful setting and the gorgeous chapel on-site. We were also able to book out all the accommodation and have a two-day celebration with all our loved ones. Calderwood Hall is steeped in history, which added to our vintage feel, and the staff were most accommodating. (Planning a two day wedding is easy when you have such great people helping you behind the scenes, and Wade & his team were exceptional.) Calderwood Hall also has its own catering company, CHC, which is very popular with other wedding venues in the Midlands area, so we knew that the food would be incredible. (Everyone raved about how delicious everything tasted, so it didn't disappoint!)
Wedding Style
Stef and I drew our inspiration from the love we share for our family and friends, and we tried to incorporate this into our day as much as possible. We chose "Love, Joy and Happiness" as the key factors that we wanted our day to invoke, and that is why we called our wedding "Oh Happy Day." As far as décor went, Stef left the smaller details up to me. I spent a lot of time in the run-up to our wedding day browsing the net for cost effective ideas that would look beautiful and vintage, but simple. I absolutely loved the metallic mix of matte gold and rose gold, combined with both fresh and origami flowers.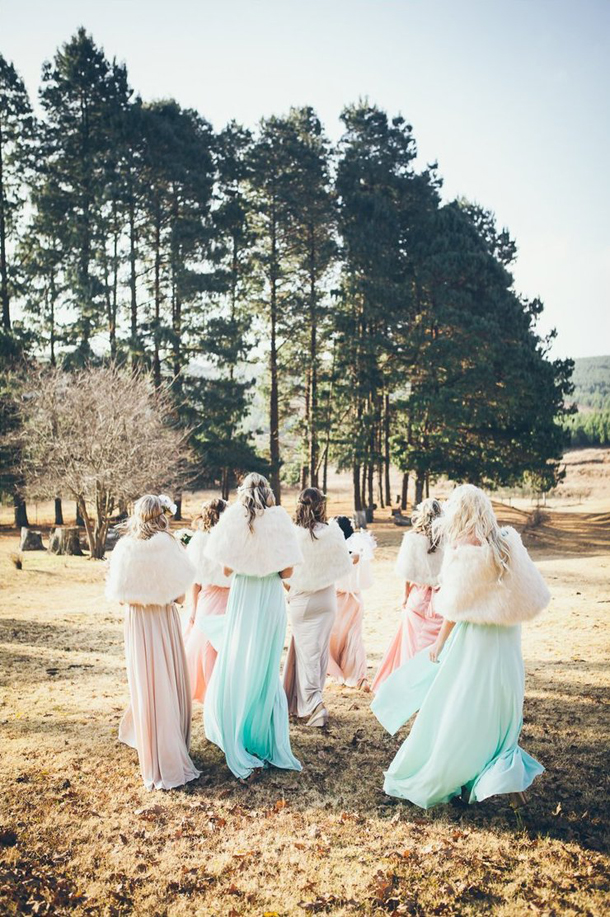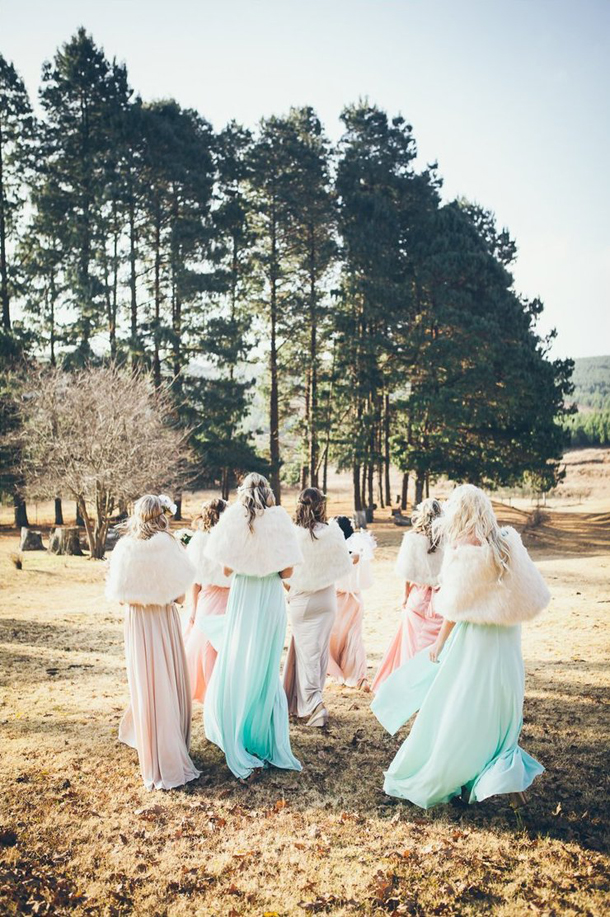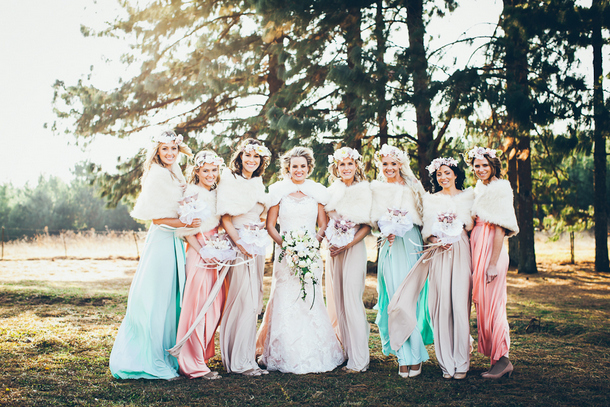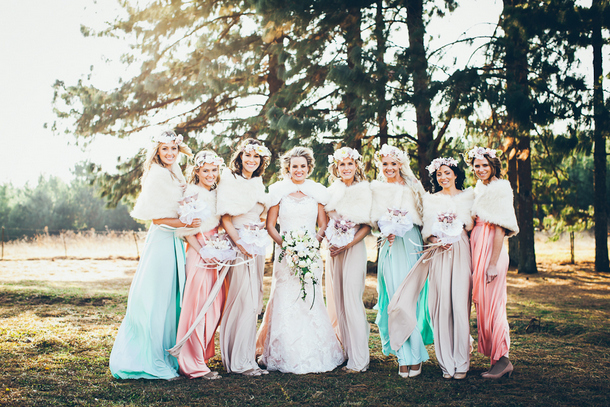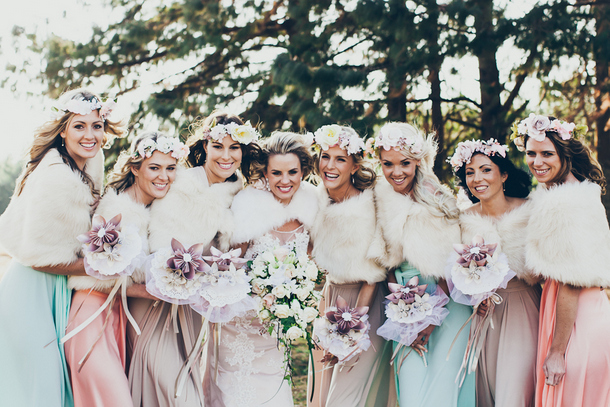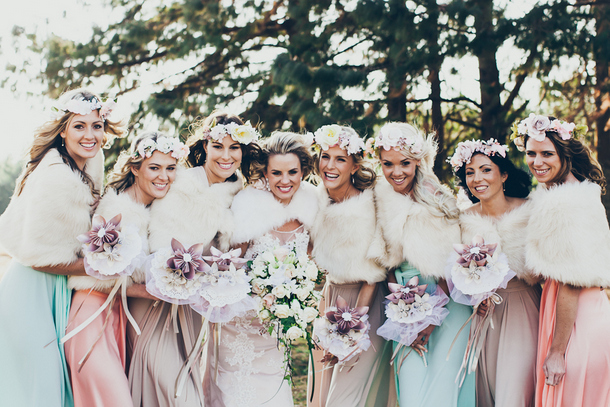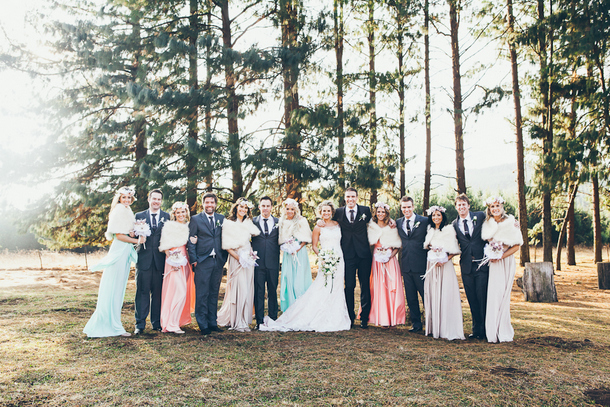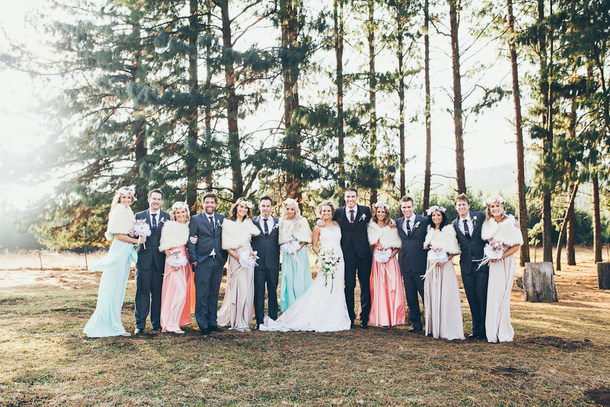 Wedding Details
Stef and I wanted a weekend wedding that centered on the people we love most in the world and we planned for there to be a lot of personal, sentimental value in every aspect of our wedding celebration. We kicked off the weekend on the Friday night at Calderwood with an ice breaker so all our friends and family were able to get to know one another better. The soccer world cup was in full swing, and Stef's mom and sister divided us all into teams and we had to complete a quiz about everything soccer! It became very competitive in the end, but everyone had fun before we all sat down to dinner. It was hard to leave the party that night but this bride needed her beauty sleep! The next day, Stef hosted clay pigeon shooting at Calderwood Hall's dam, whilst the ladies prepped for the ceremony. My bridesmaids danced down the aisle and my maid of honour had our guests in stitches with her moves but it set the tone for one very happy day! We were so honoured that one of Stef's oldest friends agreed to marry us. During the ceremony our rings were passed down the pews so that each guest could say a prayer over them and bless us with a happy wish, before we exchanged them. Later that evening, after lawn games and canapés, each guest had a hand written note waiting for them at their tables, thanking them for the role they had played in our lives. Our wedding was a guest centered affair – we wanted our loved ones to walk away from our special day feeling like they had a personal stake in our marriage. It was a very sentimental day, and it reflected our personalities perfectly.
DIY Elements
DIY was a central theme of our wedding and there are so many people who gave up their time to help make our day so special! My aunts and close friends helped me to make over 600 origami flowers which were used for part of the table décor and bridesmaids' bouquets. Our close friend, Jackie, painted various glass bottles for our table décor and assembled it all for us on the day. Our seating plan was made up of a collection of old plates that I sourced from vintage shops in the months before the wedding. Our moms and friends helped to make the hanging heart mobiles and heart bunting which was used to decorate our chapel, and my friend Courtney painted us the prettiest "Oh Happy Day" banner which was hung up along the driveway to greet our guests as they arrived at Calderwood Hall. My bridesmaids' flower garlands and my rose clip were made by my friend Danielle, who also made our delicious wedding cake. Our rings were passed down the pews on a ring board that was made by my Aunty Sue. From our ceremony, to our cake, décor, and accessories – every aspect of our day was a labour of love!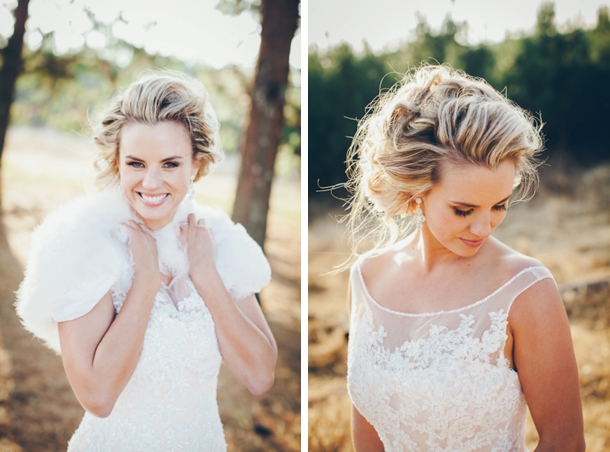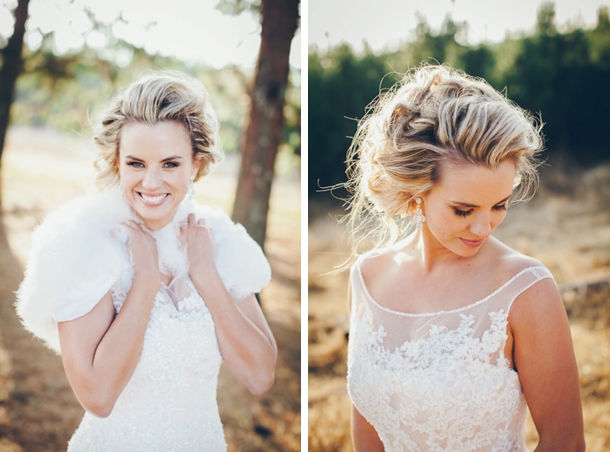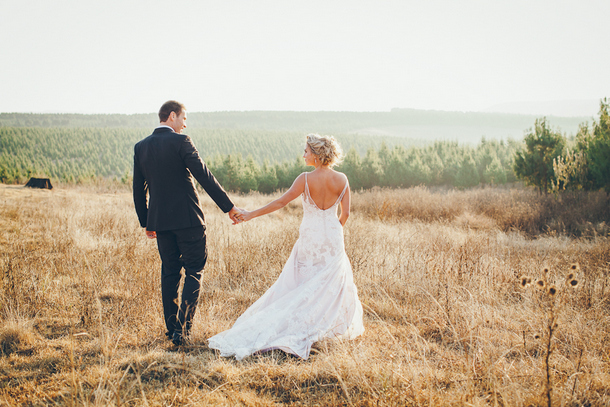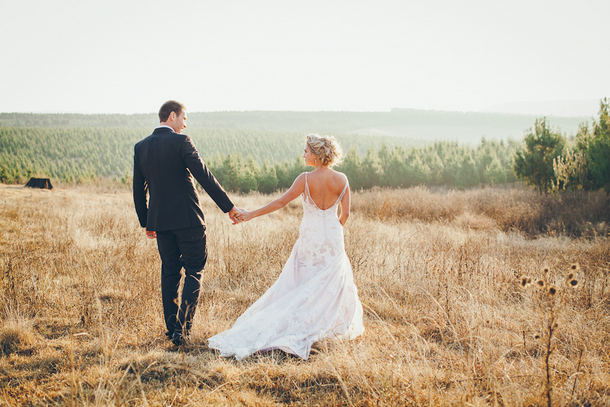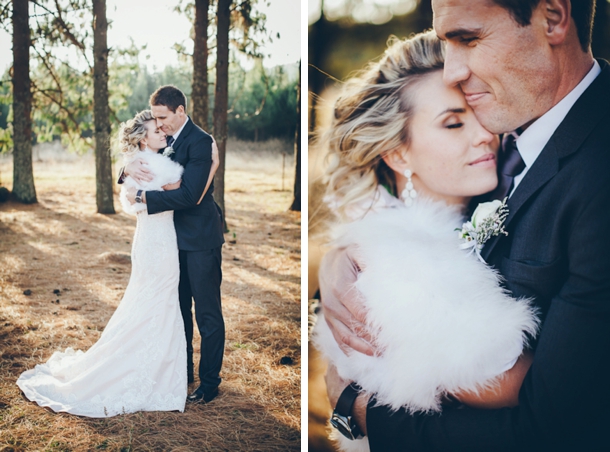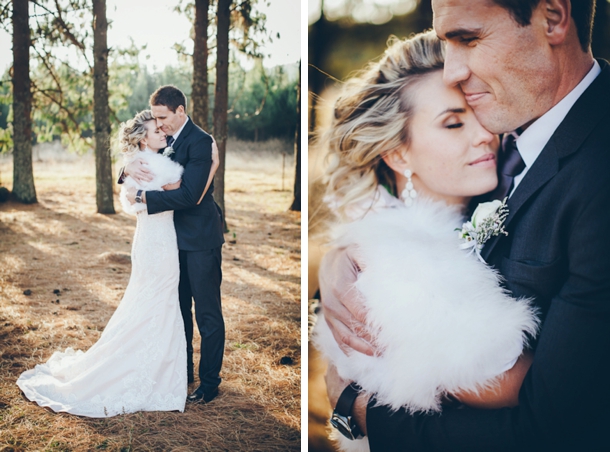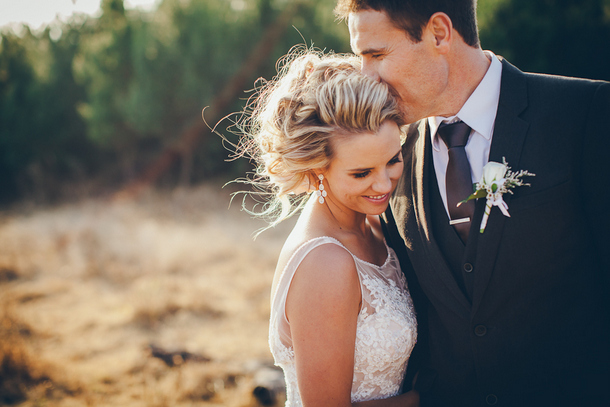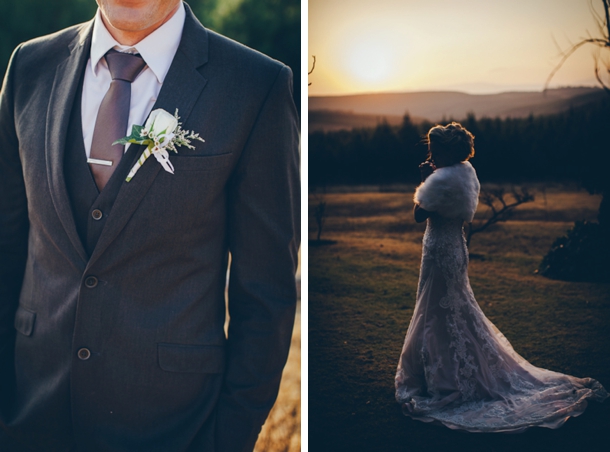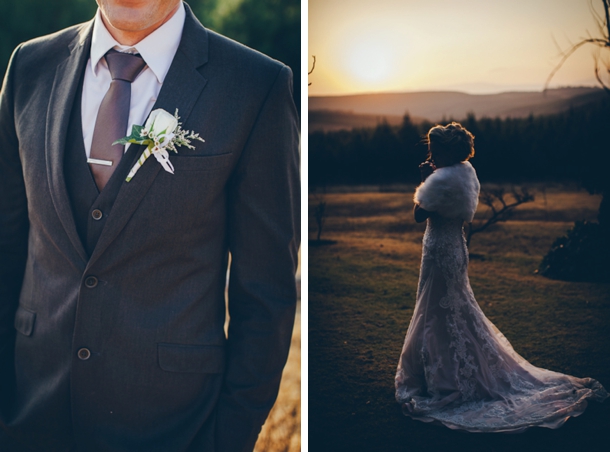 The Flowers
We used a combination of fresh flowers, and origami flowers – which also featured in the bridesmaids' bouquets, their flower garlands and even on our wedding cake. My flowers were a big cascading bouquet made from fresh roses and greenery.
The Dress
Gosh! Choosing a dress is not easy, I must have tried on about 25 dresses! I found pictures of dresses even more misleading. Often you might like a style in a picture but once you try it on, it looks completely different. I was starting to feel despondent, but then I met Tracy from Olivelli, Westville. What a star! She put me at ease immediately and helped me find the perfect dress, which was a pink Cosabella gown. It felt right the minute I tried it on and when I saw the way it looked on me, I fell in love.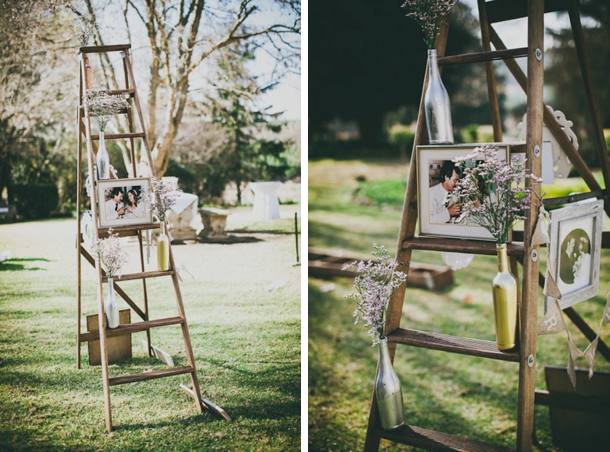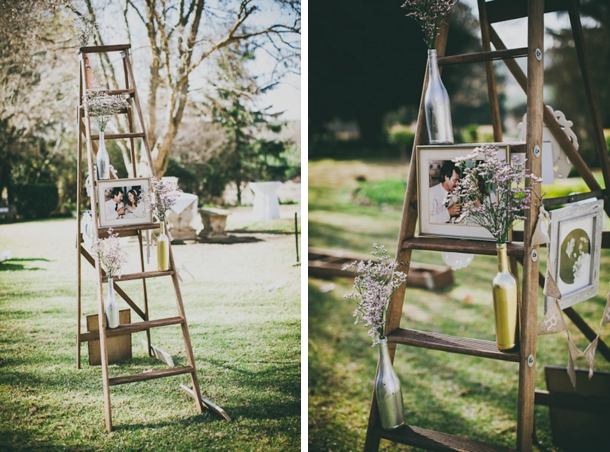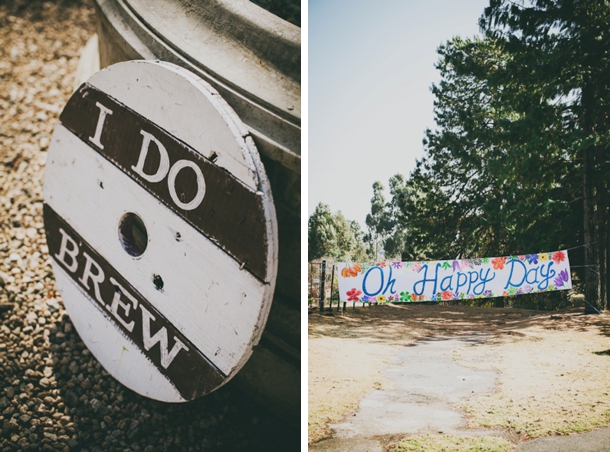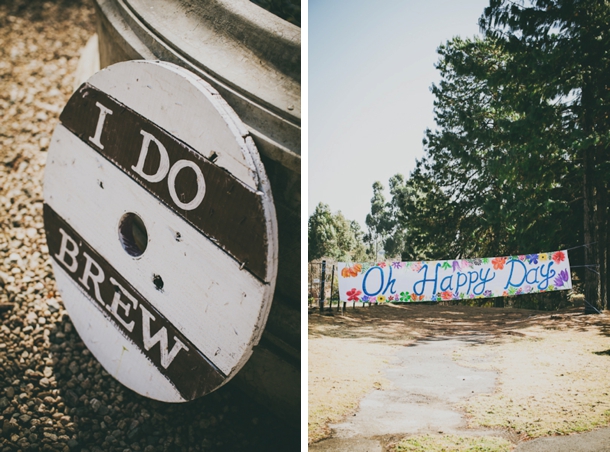 Most Memorable Moment
The most memorable moment of our day, for me, happened during our ceremony. Ryan (our officiant) asked Stef and I to look at our family and friends, the people who were there to witness the biggest day of our lives, and to take in what it really meant to know that the people we had invited to our wedding, were the same people we were inviting into our marriage. He reminded us that our guests were not just here for our celebration, they were here to bear witnesses to our marriage and that by doing so, they had a responsibility to support our marriage from this point onwards.
We turned to face our friends and family, and I could feel the support and the love radiating from them. It was so powerful, so profound and by far my favourite memory of the day.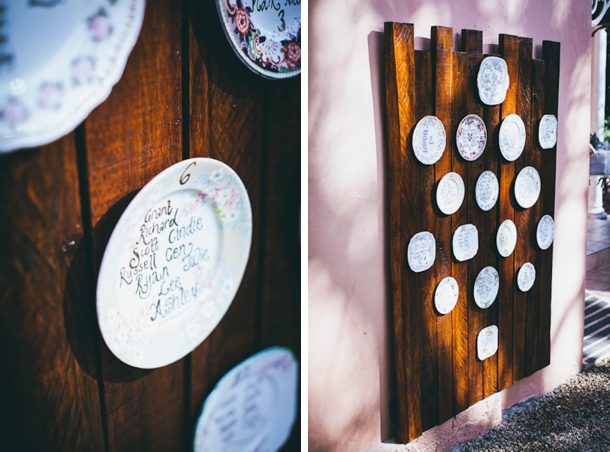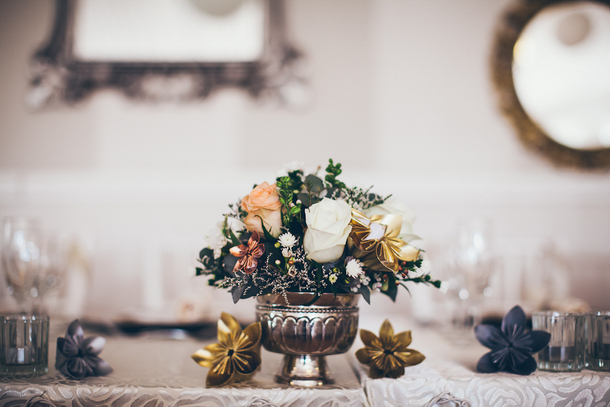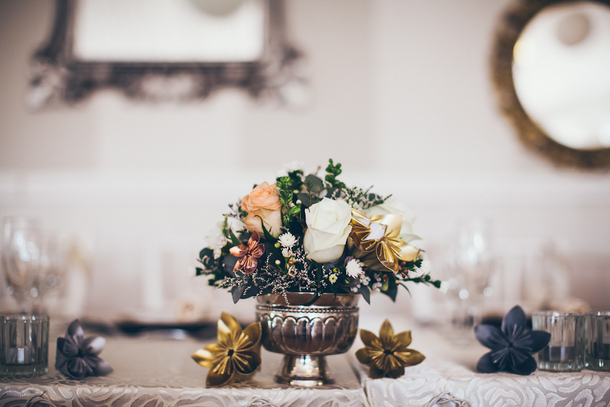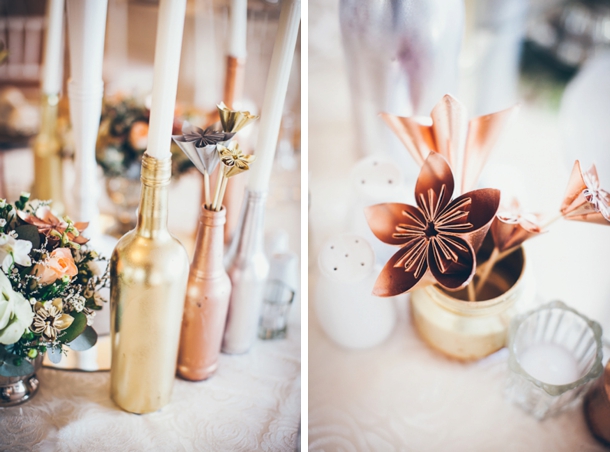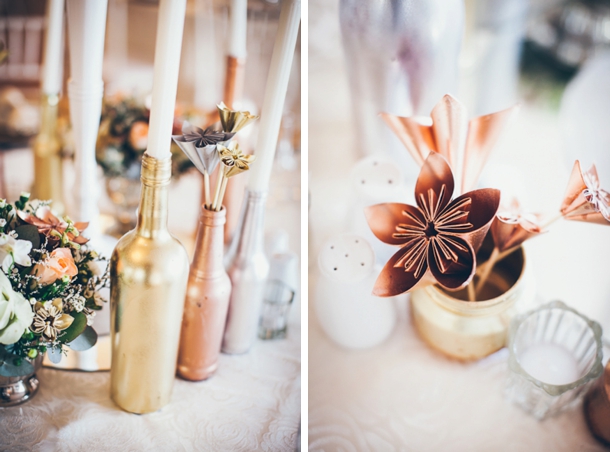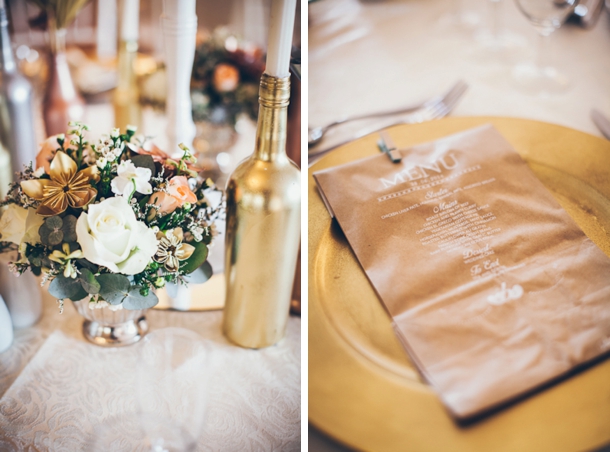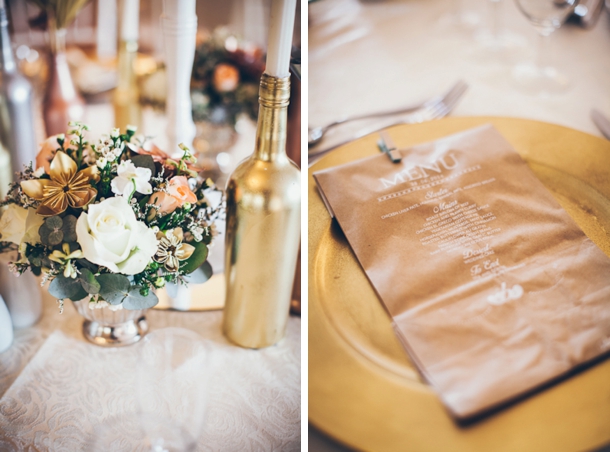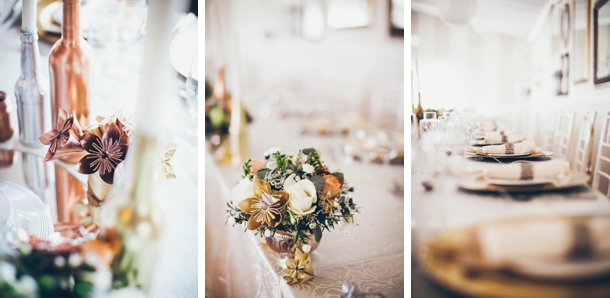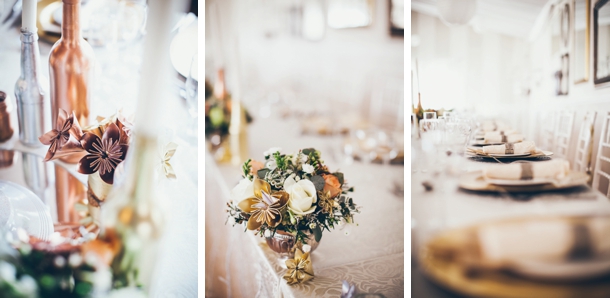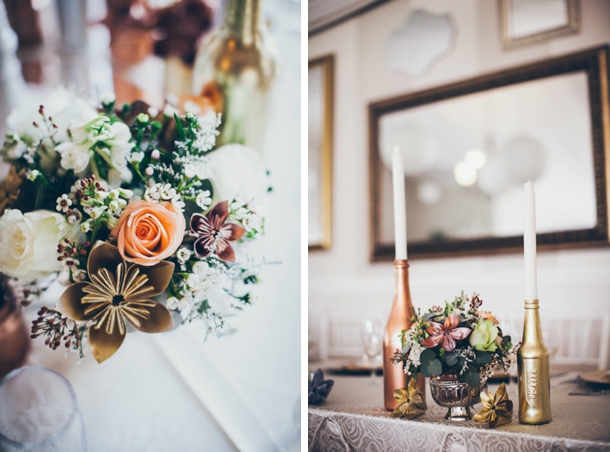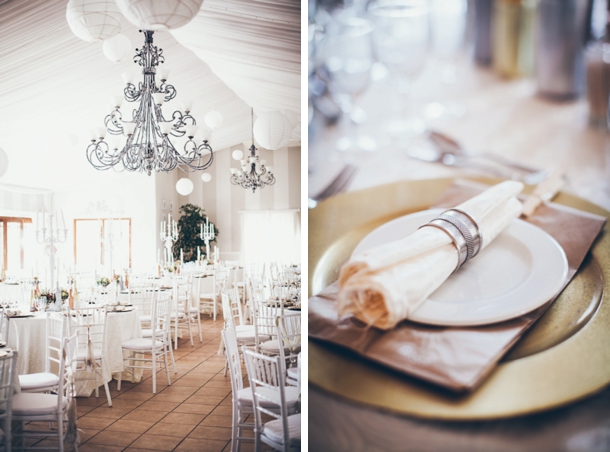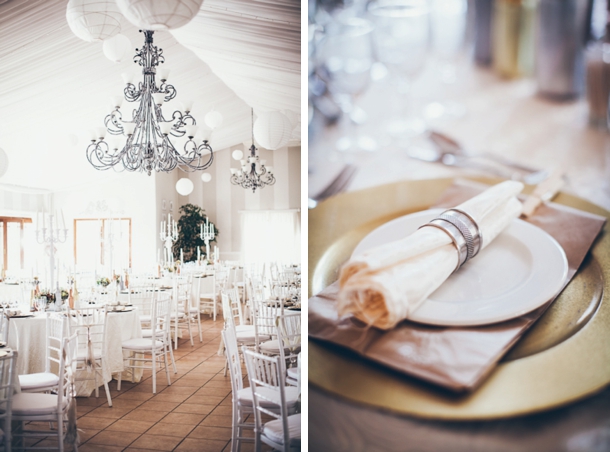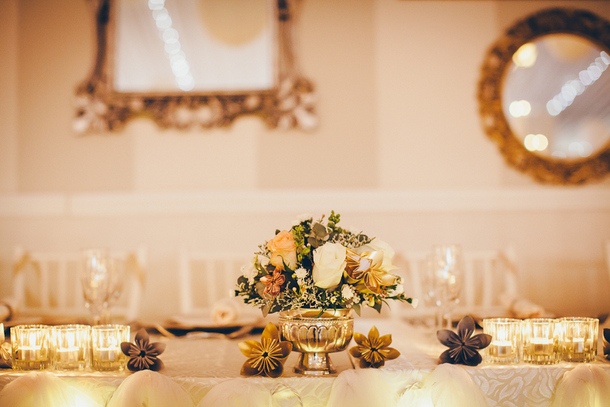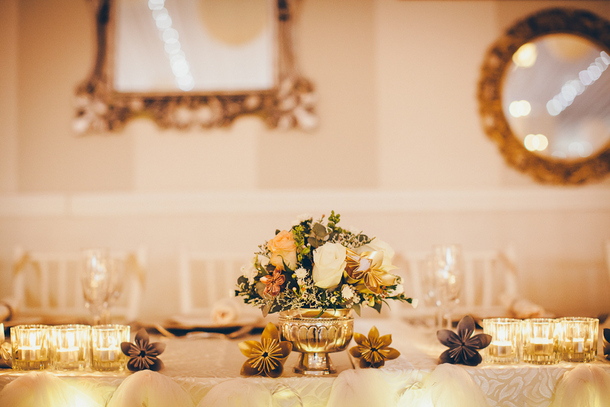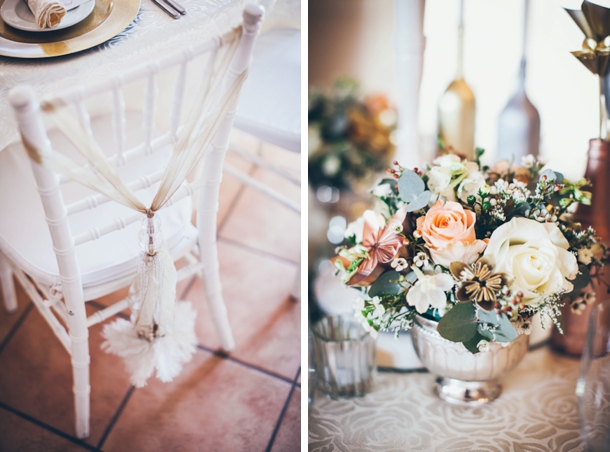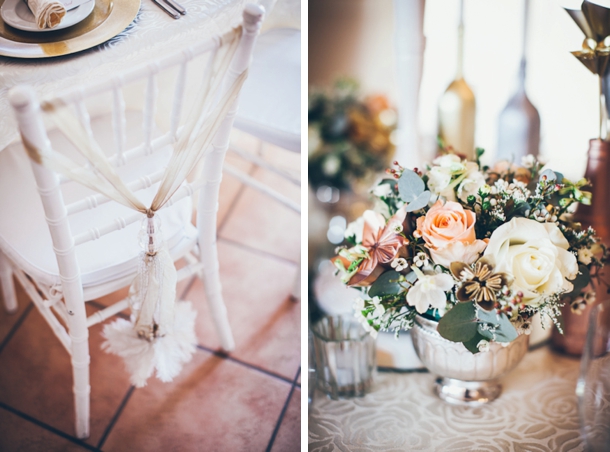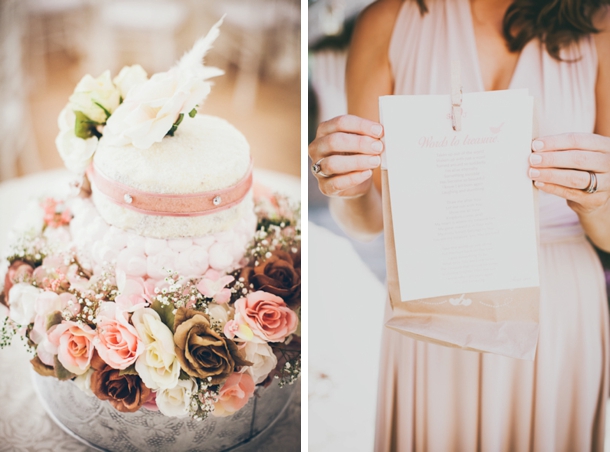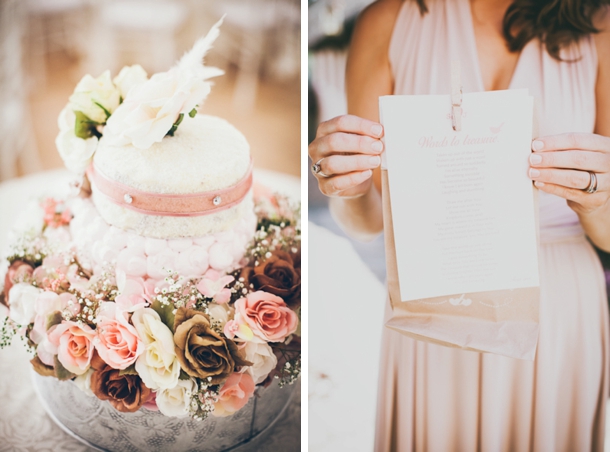 The Honeymoon
We haven't gone on our actual honeymoon yet, but we did spend some time at Fourdoun Spa in the Midlands, for a few days after the wedding. It was so wonderful to relax and spend time alone together after all the hype and excitement. We opened a honeymoon registry at Flight Centre, for our friends to gift us, and those who did were so generous! At the moment, we are still deciding where to go but we'd love to go to Europe in the summer, to Greece or the Amalfi Coast.
Advice for Future Brides & Grooms
Planning a wedding & being engaged is such a wonderful opportunity to bond with your fiancé. It is such an exciting time! However, so many factors can come into play that can make you feel overwhelmed and take the fun out of planning your special day. When Stef and I began planning our wedding, there were two bits of advice that resonated with us and which influenced every decision we made about our wedding day… "Comparison is the chief robber of Joy": planning a wedding is daunting enough, without worrying about 'trying to keep up with the Joneses or what wedding trends one needs to stay on top of. The minute we heard this gem of advice, the pressure fell away and the real meaning of our day sank in. The second bit of advice I'd like to pass on is take the time to sit with your fiancé and choose an emotion that you want your wedding day to invoke. If an idea or a service provider doesn't make you feel that 'feeling', scrap them! We chose "the joy of our loved ones," and the "Oh Happy Day" planning began.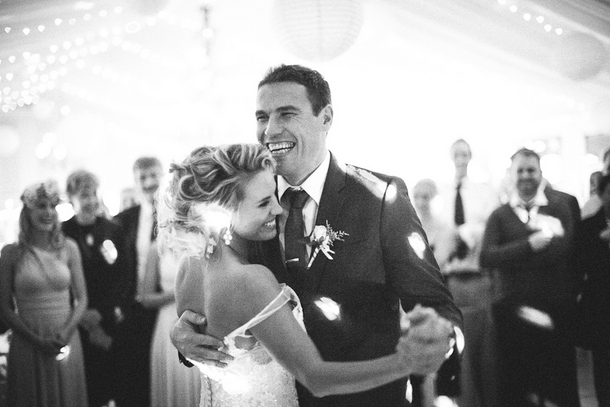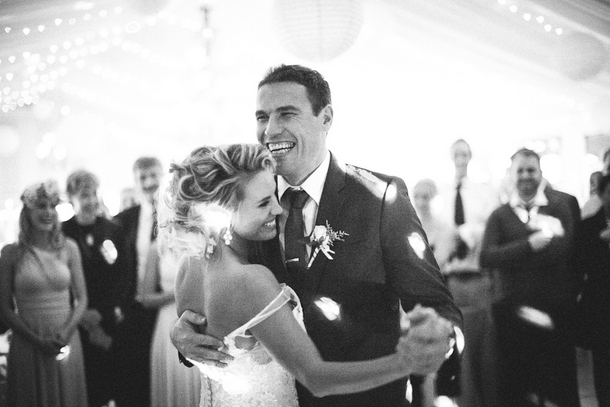 You can see more from this wedding on Fiona Clair's blog.
SERVICE PROVIDERS
Venue and Catering: Calderwood Hall  | Photographer: Fiona Clair | Videographer: The Shank Tank  | Flowers & décor: By Jackie |Stationery: Rainmaker Marketing | Bride's dress: Olivelli Durban | Bride's accessories: Joy bridal shoes available at Olivelli Durban, Swarovski (earrings) | Hair & makeup: Nixon Makeup | Bridesmaids' dresses: Infinity dresses made by Camilla Smith (079 235 6079) | Groom's attire: Suit Yourself