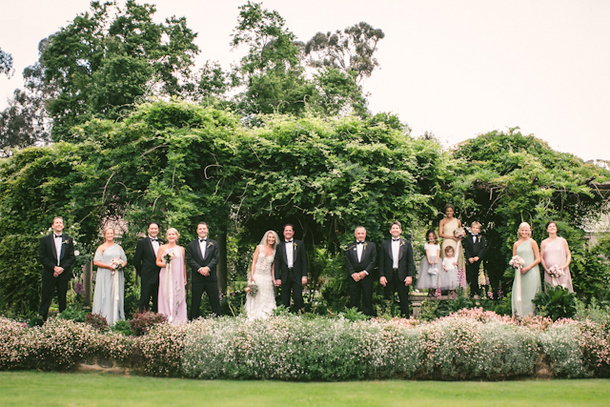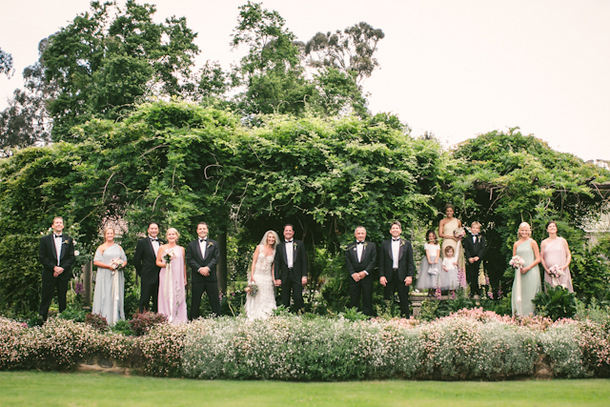 Pigs and pastels – I never thought I'd be introducing a piggy themed wedding, I must admit! But what I love about Micky and Brandon's unusual theme is that it's part of their personal story (it relates to Brandon's nickname), and was a way of making sure that the wedding was a representation of both their styles and personalities. And I'll bet it got some fond laughs from those who know and love them best when they discovered it! Micky cleverly mixed the motif with her own love of vintage, and the result is a mixture of English garden and English pub, with lush pastel florals all over the tables and those cheeky piggies making their appearances on table napkins, menus, etc. And can we just take a second to talk about Micky's illusion lace wedding dress? WOW. It's a showstopper. Definitely not a look every bride could carry off, but it fits her like a glove, and she looks amazing! I also love how the dress adds an extra element of couture and sophistication to the overall look. Knot Just Pics were there to capture every lovely moment and every unique detail, beautifully.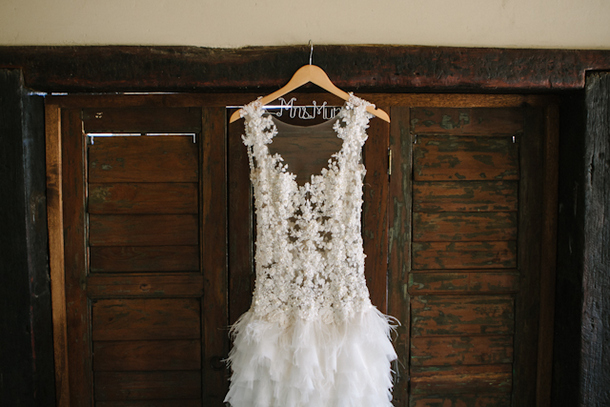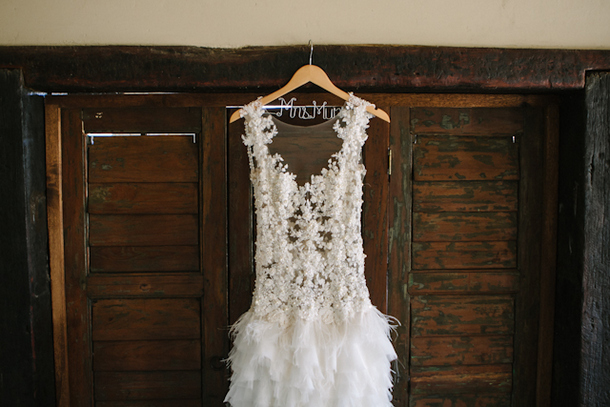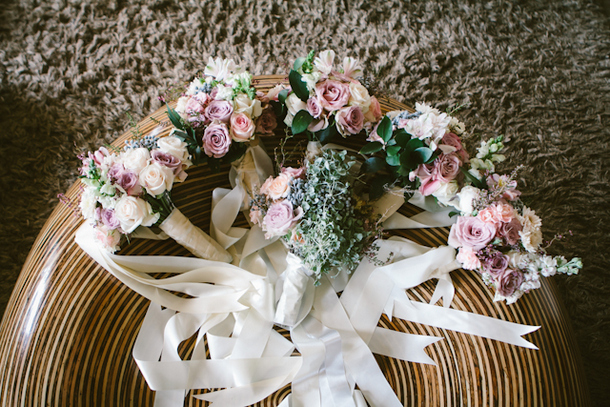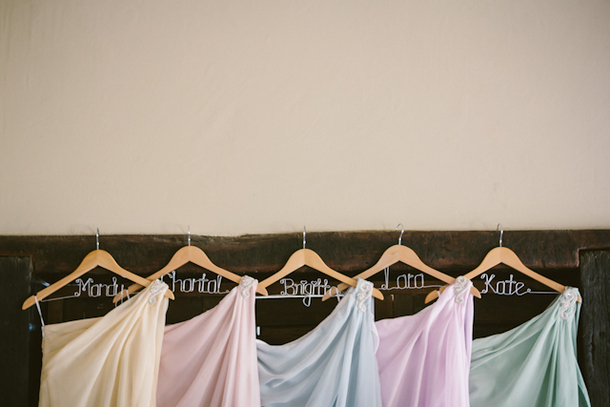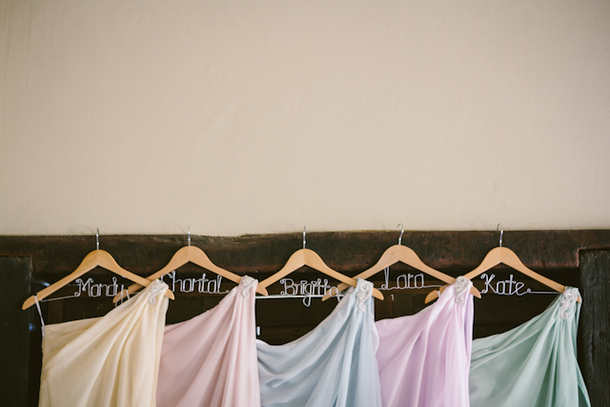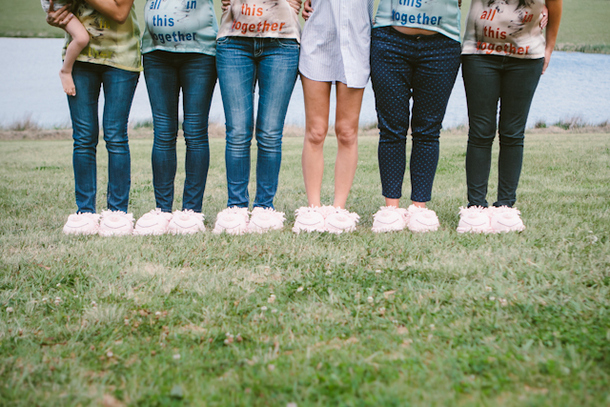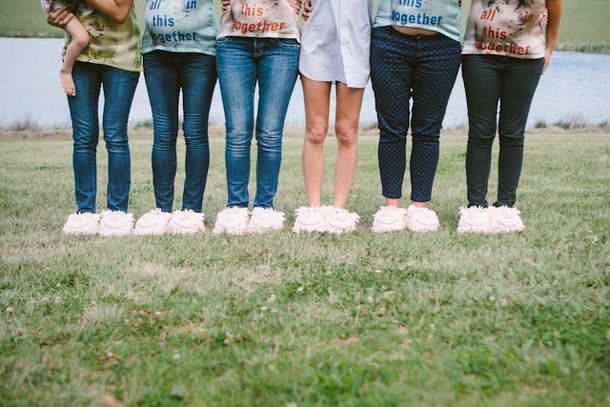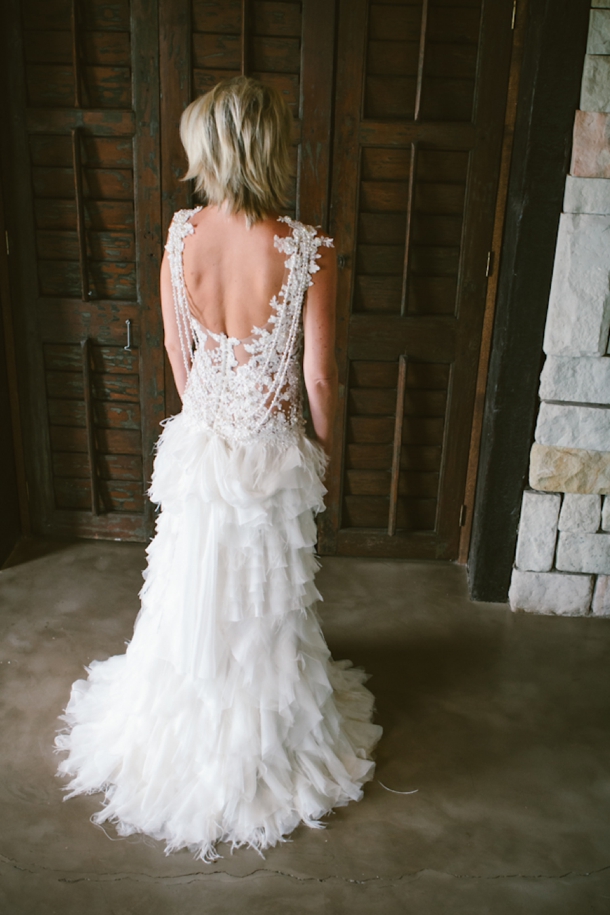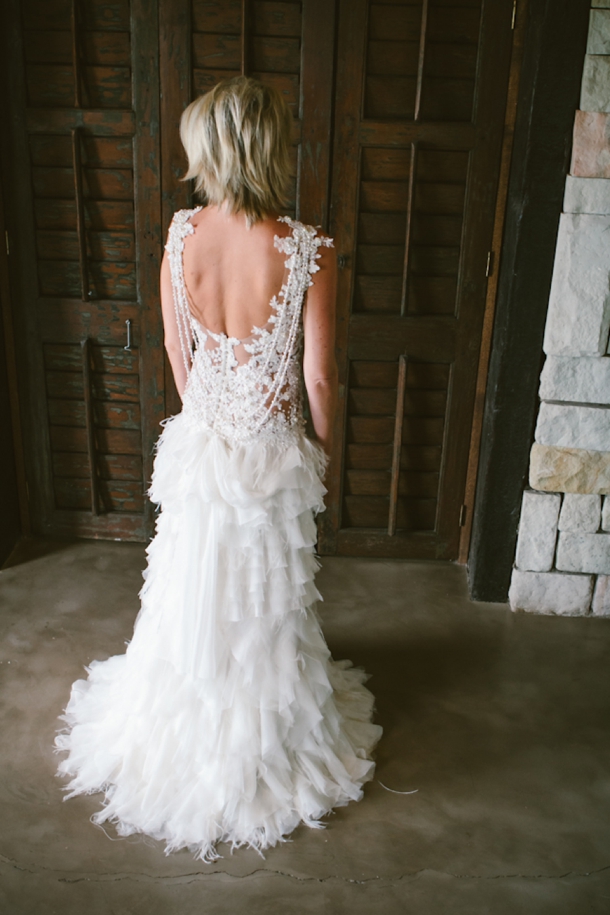 Love Story
After going through a three-year divorce process, I was definitely not interested in meeting anyone, let alone ever getting married again. Mutual friends invited me out for dinner at….wait for it….HOOTERS! Brandon had been living in Australia for eight years, and was in Durban for a week to attend his cousin's wedding. It was an instant attraction, but with Brandon living in Australia, I thought the odds were stacked against us. Brandon had an excellent job at IBM and moving back to South Africa seemed to not be on the cards. Well, after about a three month Skype relationship, we met up for a holiday in Bali, and both just realised….we're meant to be together. Brandon gave up his job and moved back to South Africa. We have not spent a day apart ever since. 
The Proposal
Brandon proposed to me at the Everglades Hotel in the KZN Midlands. We have discussed marriage so often before, but when it happened, I was completely surprised. I was sitting on his lap, at midnight, looking at the stars, drinking wine and listening to the sounds of nature. It was extremely romantic and personal.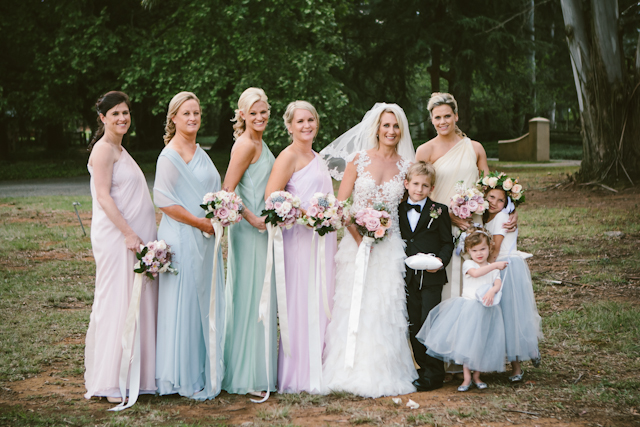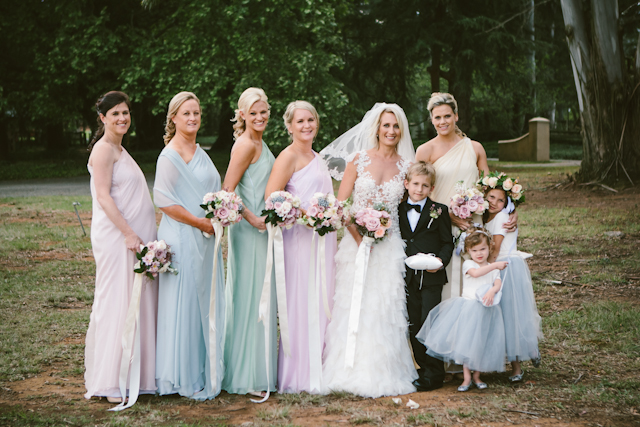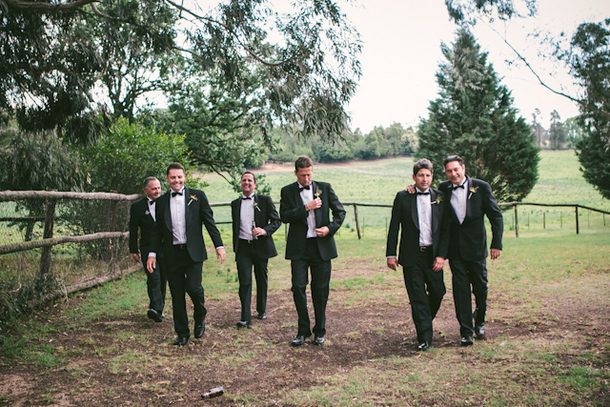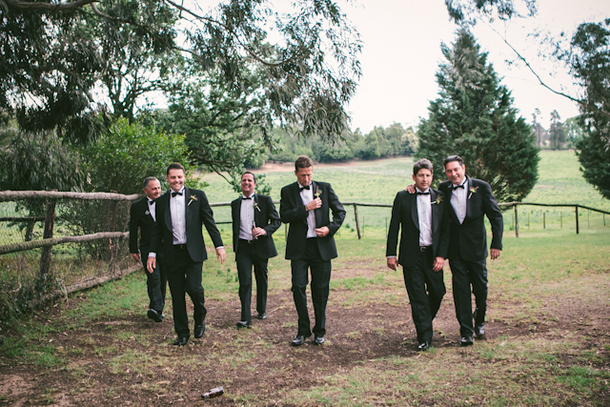 The Venue
Our venue was absolutely stunning. Hartford House in the KZN Midlands was an easy choice, as they are extremely professional and Emma, the wedding co-ordinator, is probably the best you get! The food's outstanding and Hartford House has been voted one of the top five restaurants in the country. We just knew the food would be excellent and the venue breathtaking, given that the gardens have won many awards. We went to Hartford House with friends of ours one Sunday, just to have a look around and eat some delicious food… and many tequilas later, we were sold on Hartford House. And so, the planning began.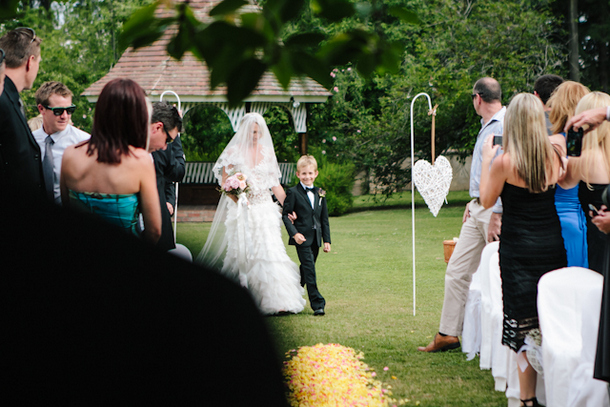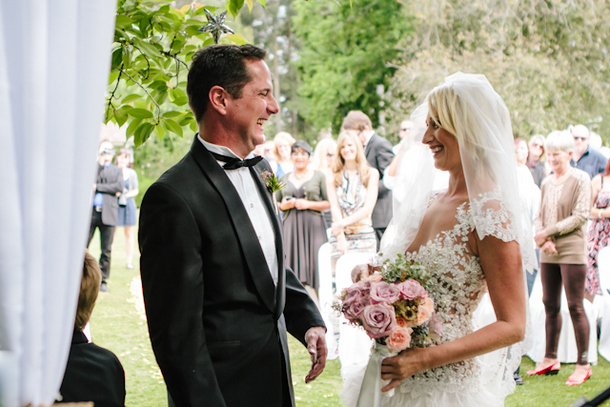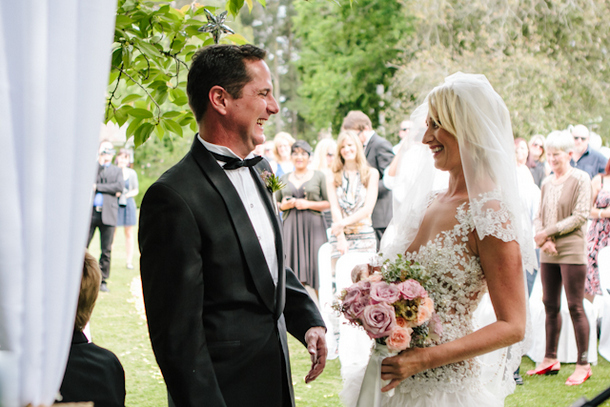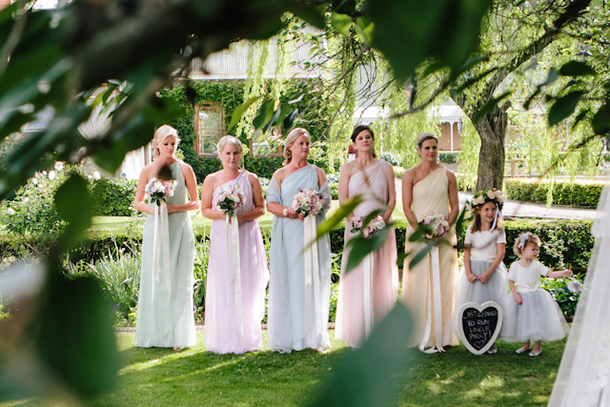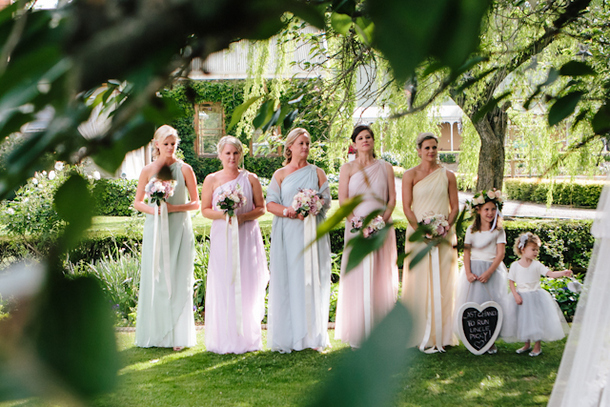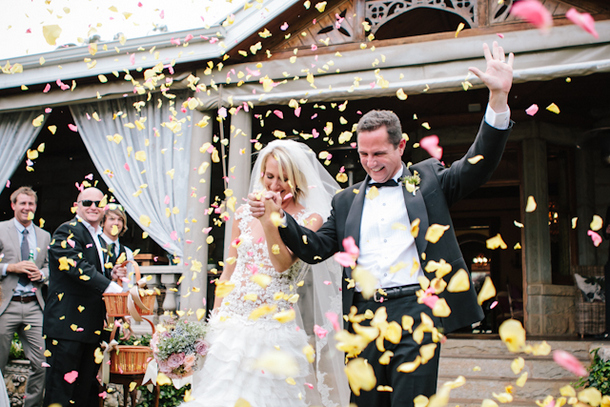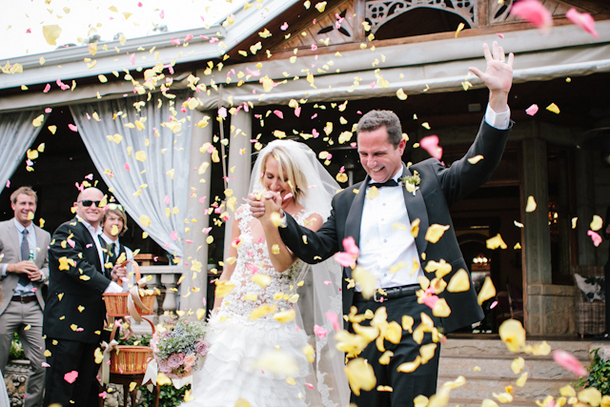 Wedding Style
Brandon got the unfortunate nickname "PIG" when he was at school… having empty chips packets and chocolate wrappers in your school blazer all the time, would cause your mates to call you that! ;) I love the vintage look, soft flowers, no hard lines and pastel colours… all this not really working well with PIGS! I had plenty of fun finding vintage pig pictures online, pig sweets, pig cake topper etc. – after all , this was Brandon's big day too, and I wanted him to feel very much a part of it. Even our menus said: PIG OUT!
DIY Elements
It was really special that Brandon's cousins took charge of decorating the tree we got married under. They did a great job and it looked beautiful….complete with mirror-mosaic stars and white fabric draping.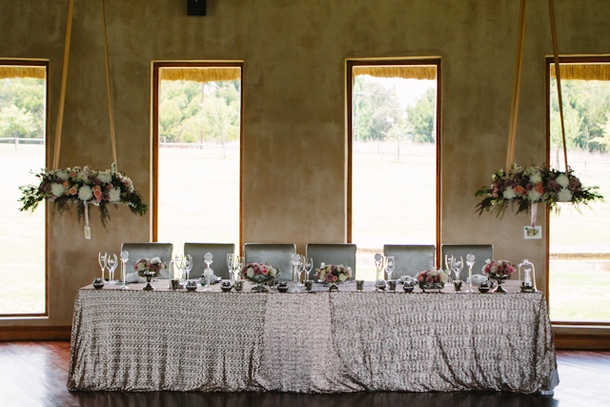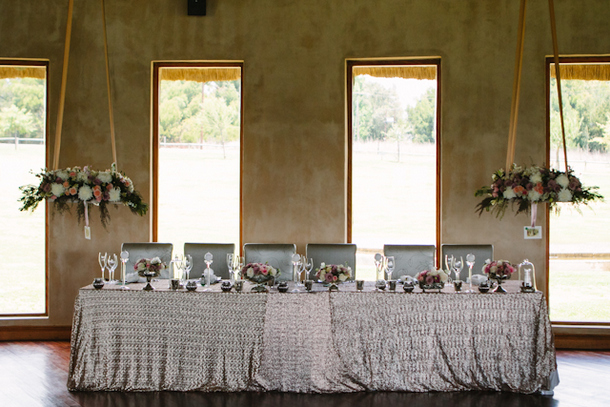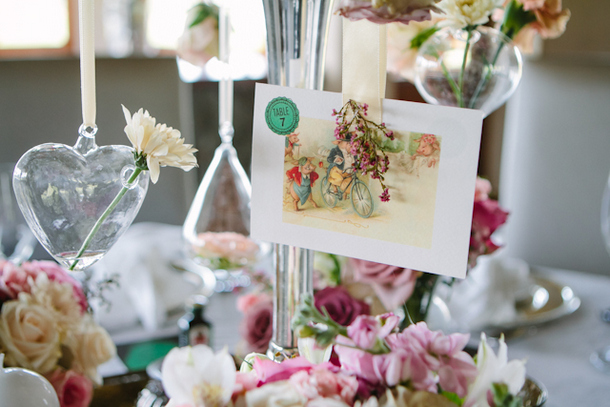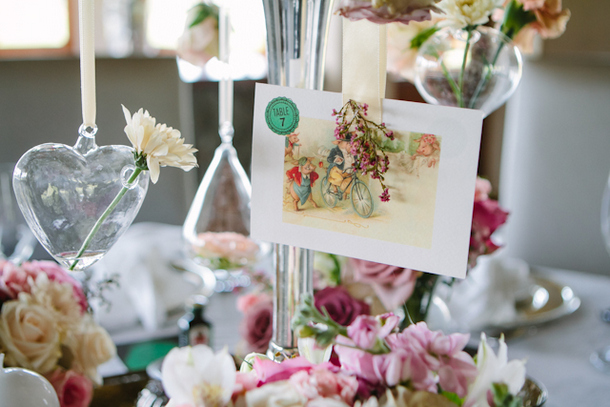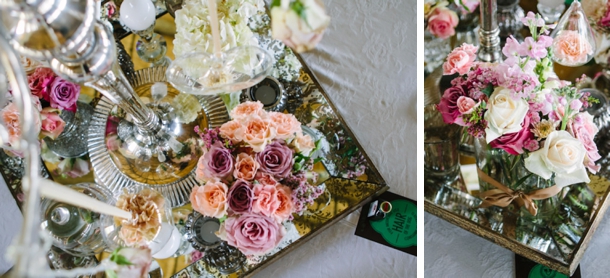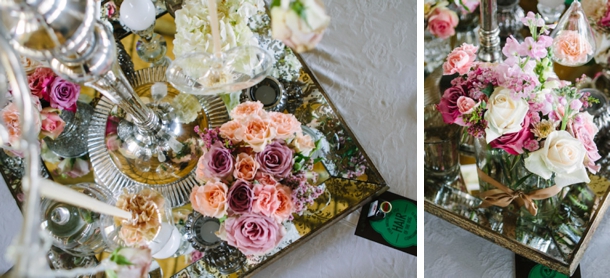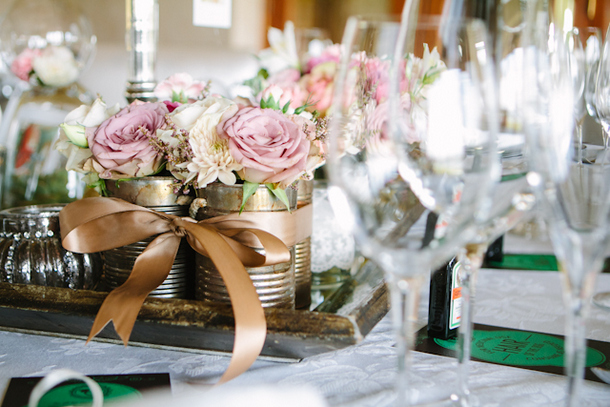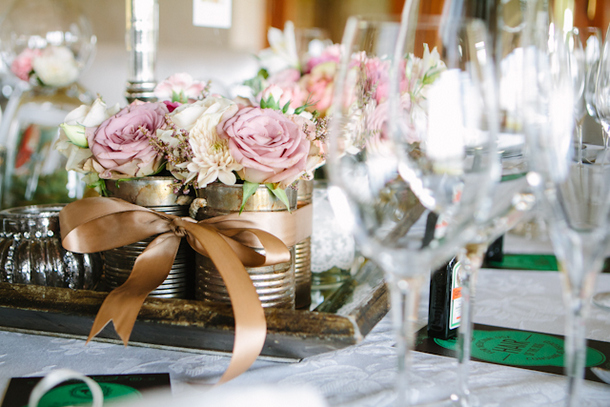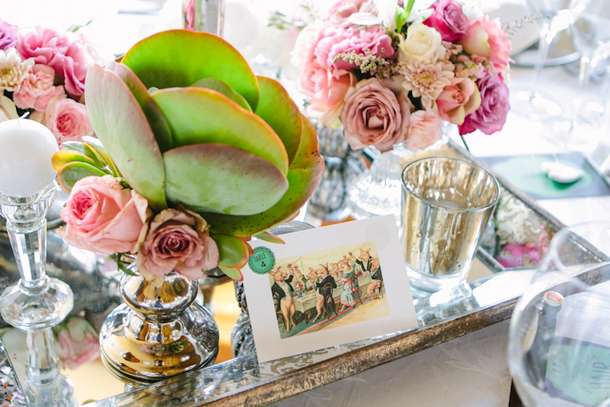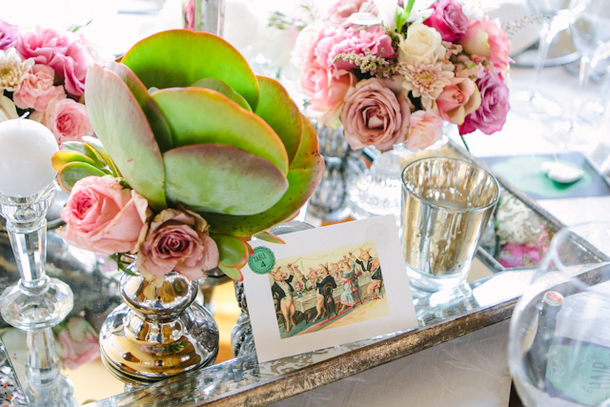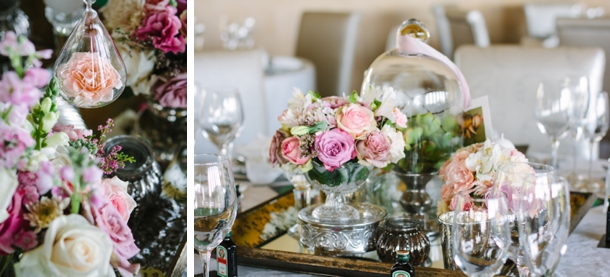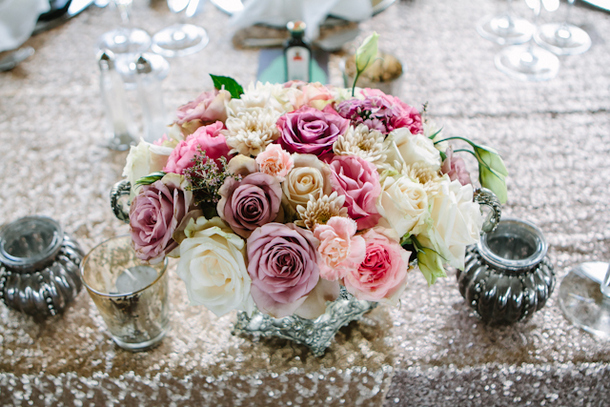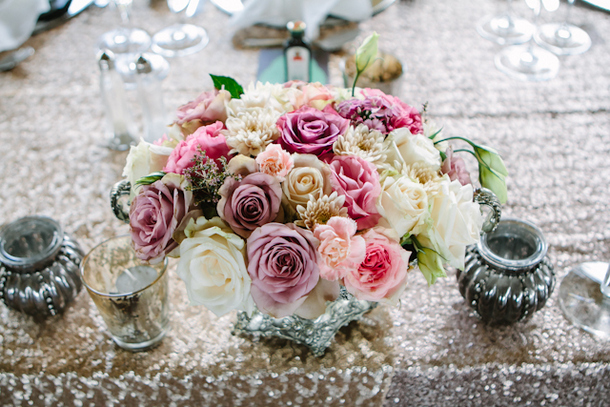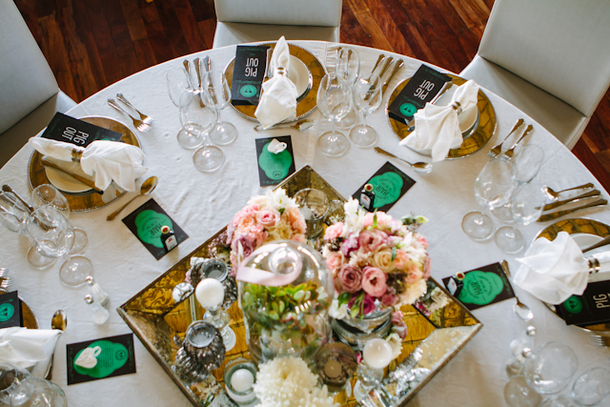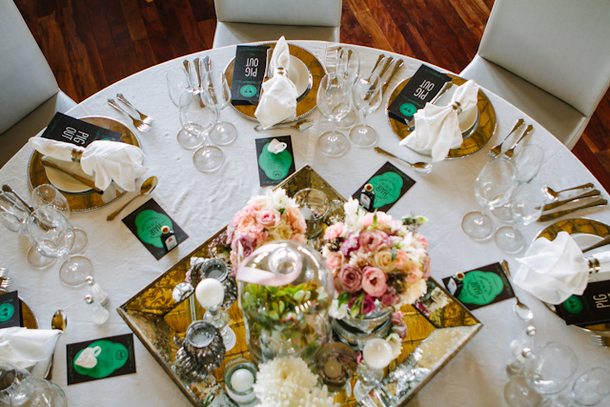 Memorable Moments
We LOVED everything about our wedding day – great venue, great food, great wine, excellent DJ playing all our favourite tunes and having all our dearest friends and family with us to celebrate. Some of the highlights were my son, Jude, walking me down the aisle – he was so excited and he could not stop staring at me… I guess he did not think his mom could clean-up so nicely! Our first dance (to 'Come what may' by Ewan McGregor and Nicole Kidman)… Brandon and I honestly forgot that there were people in the room. It was hardly a dance, more a shuffle and staring into each other's eyes. As the song slowly faded, Faithless' Insomnia took over. The dancefloor was crowded immediately! Finally, saying "I do" (and I was so confused….Brandon said "I will", and I had no idea if it was " I do" or "I will"…..) I shook like a leaf, and Brandon just held my hand with both his hands, and made me calm down. I'm not great in front of crowds. When the priest said, "I declare you husband and wife", my heart was the happiest it has ever been.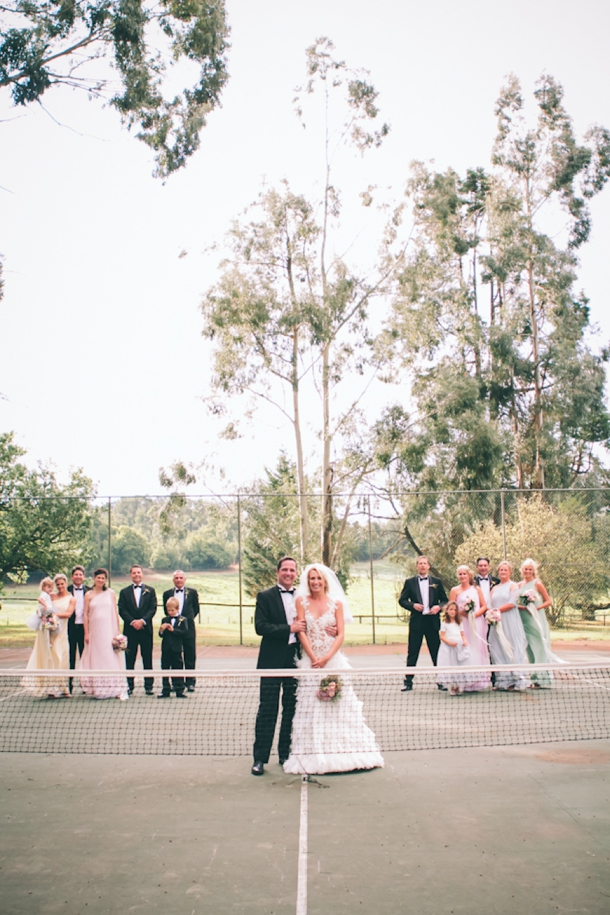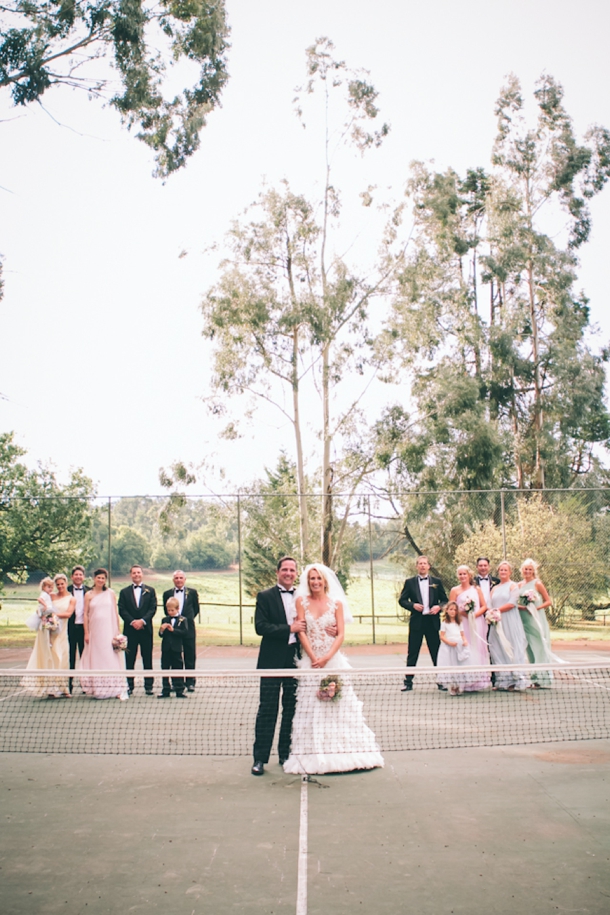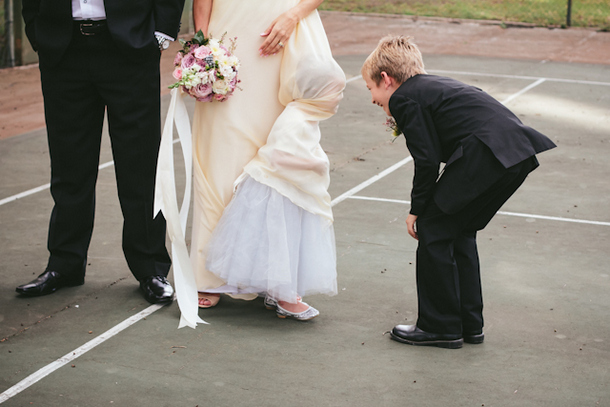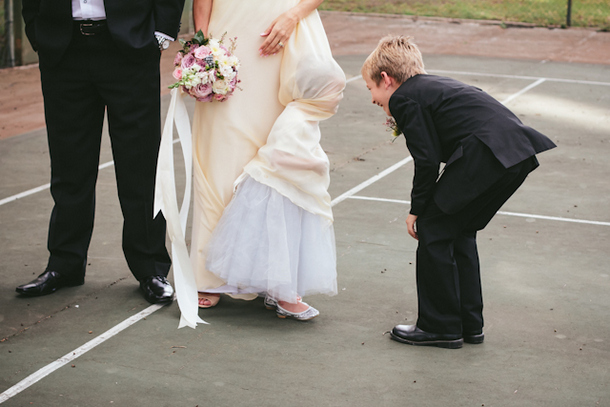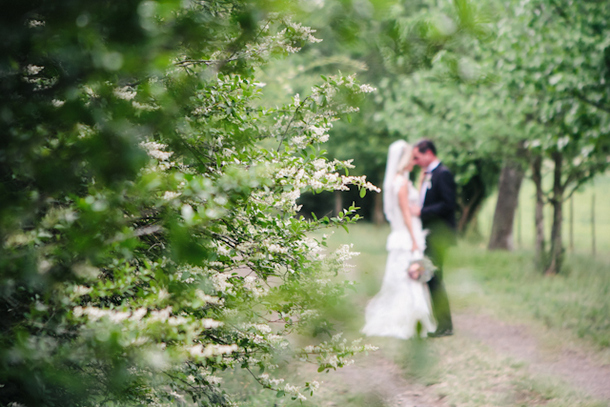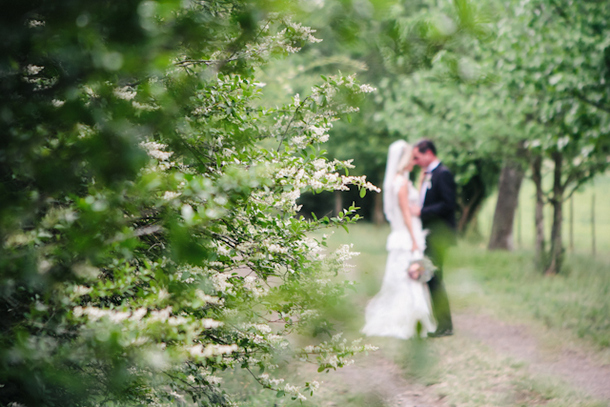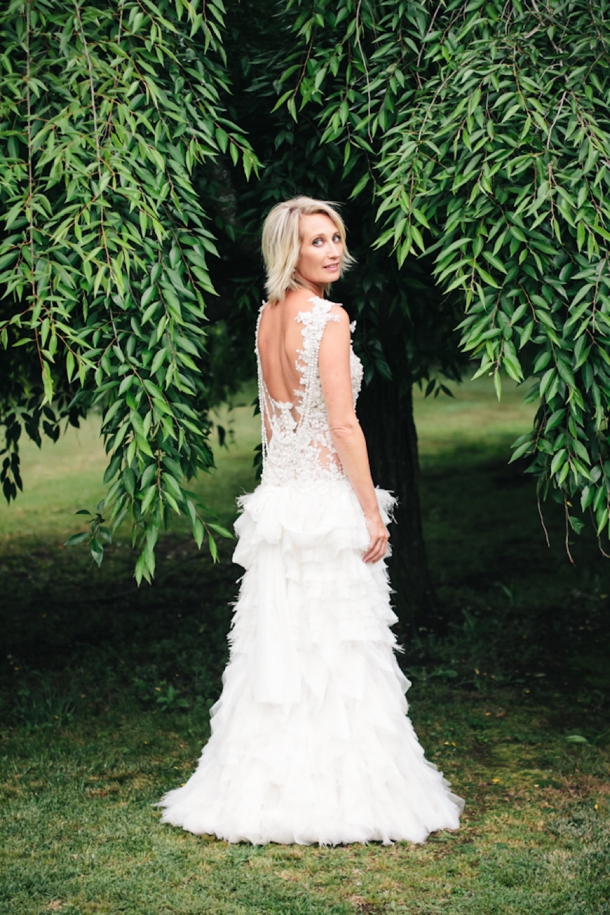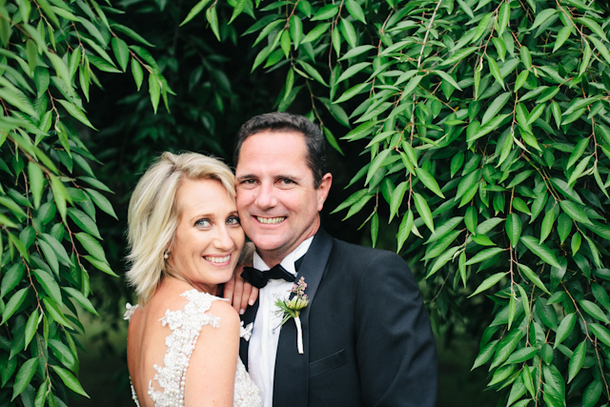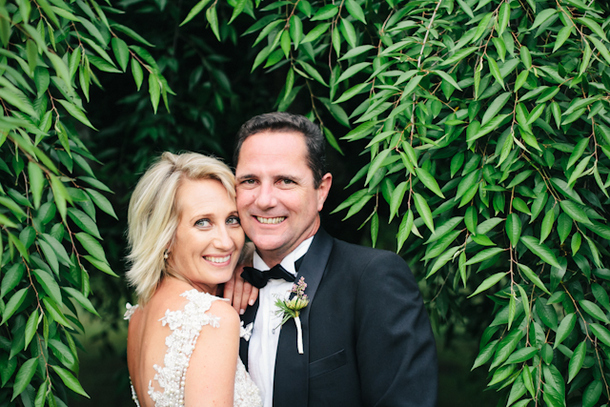 Advice for Future Brides & Grooms
Guys don't like choosing flowers or décor much, so if your guy's not into that, take charge and just do it on your own. Brandon and I never once had an argument before the wedding, although I know many couples normally do. Top tip… ask him what part of the wedding he is interested in, and let him run with that. In my case, Brandon was in charge of the groomsmen's suits, and let's not forget, finances. ;) I used Pinterest quite a lot for ideas, but in general, I had a very clear idea of what I wanted.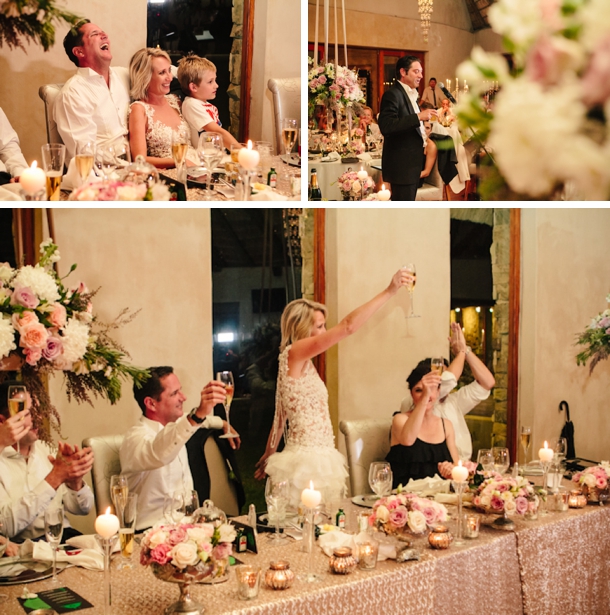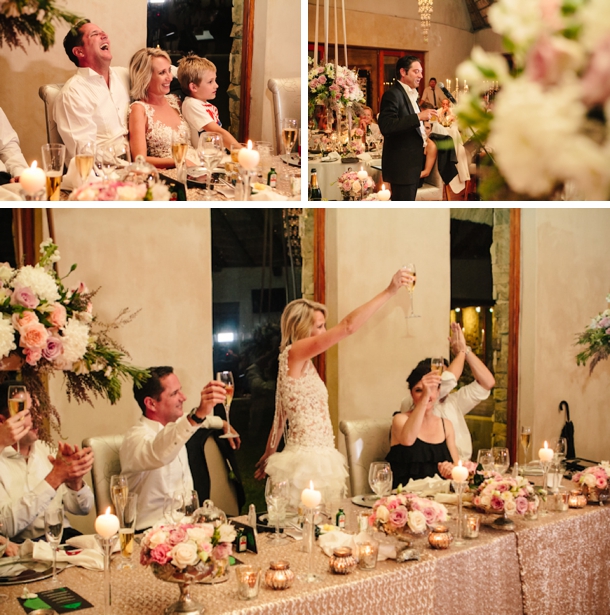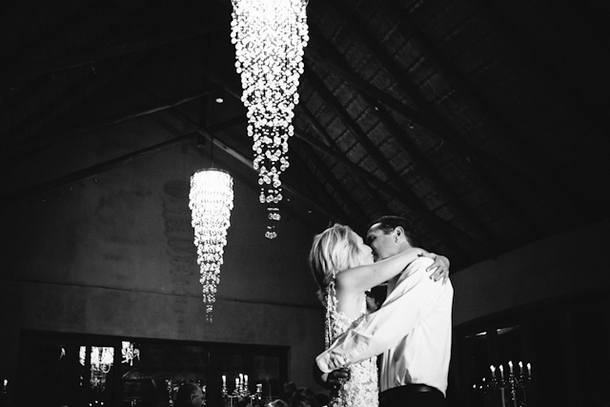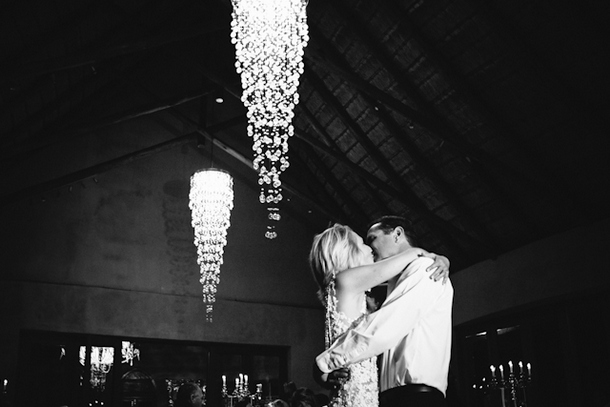 You can see more from this wedding on the Knot Just Pics blog.
SERVICE PROVIDERS
Venue & catering: Hartford House | Photography: Knot Just Pics | Co-ordination: Emma from Hartford House | Florist & decor: Sandy from SweetP | Cake: Jackie Cameron from Hartford House | Stationery: Garth Blewitt from Masked Monkey (+27 824414549) | Bride's dress:Yolanda Wortmann (+27 832675987) | Bridesmaid's dresses: Shona  (+27 791992200) | Hair & makeup:Bridesmaid, Kate Legassick | DJ: Daniel Israel (+27 835124692)