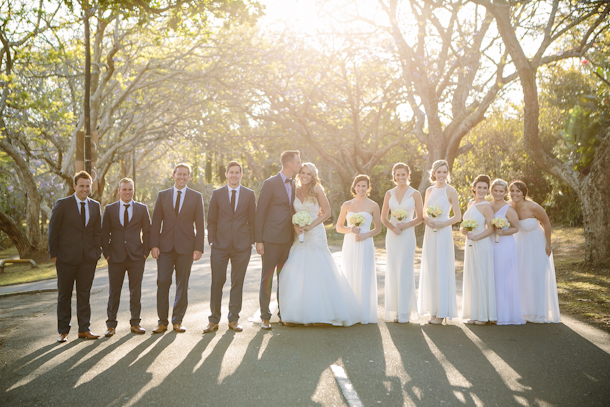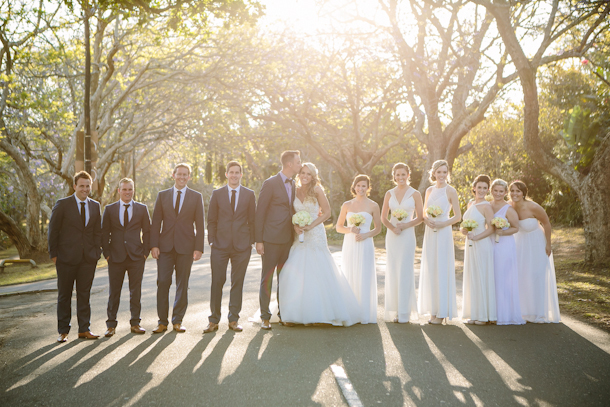 Nothing sends us head over heels here at SBB HQ quite like a gorgeous wedding, beautifully photographed, and that's just what we have in store for you today. This rustic-meets-classic affair in shades of clean white and duck egg blue (how much do we LOVE this colour?) from the fab Knot Just Pics team has us completely captivated, from the white VW Beatle wedding car, to the romantic arch and flower chandelier at the ceremony, and on to the delicate florals and soft stripes at the reception. Plus, don't miss bride Lauren's hilarious write-up on her big day! It's no wonder with so much prettiness, and the couple's sense of fun, that there's such a happy atmosphere in these images.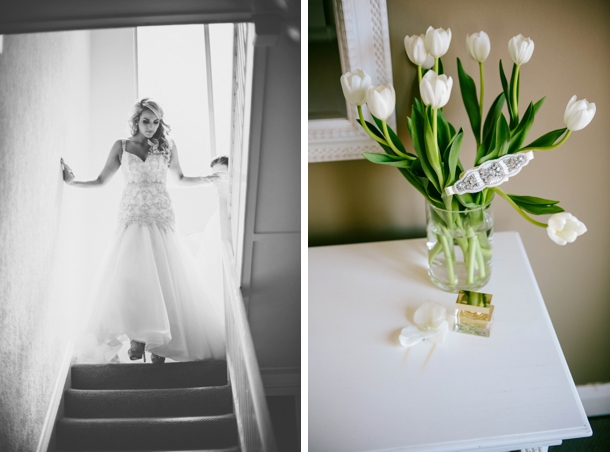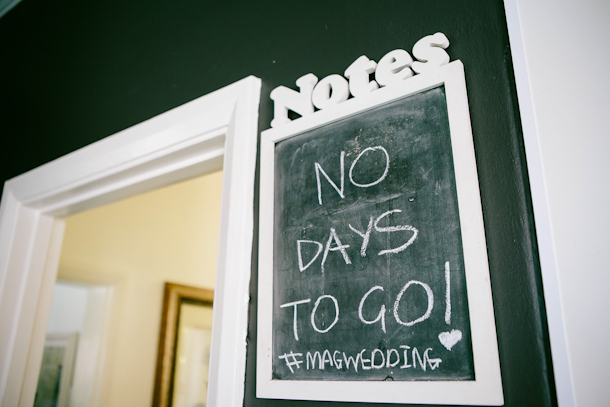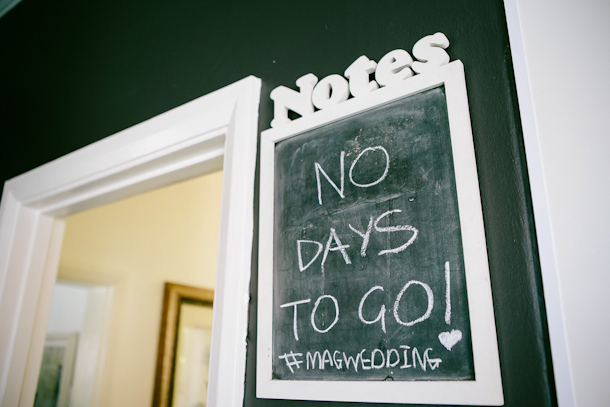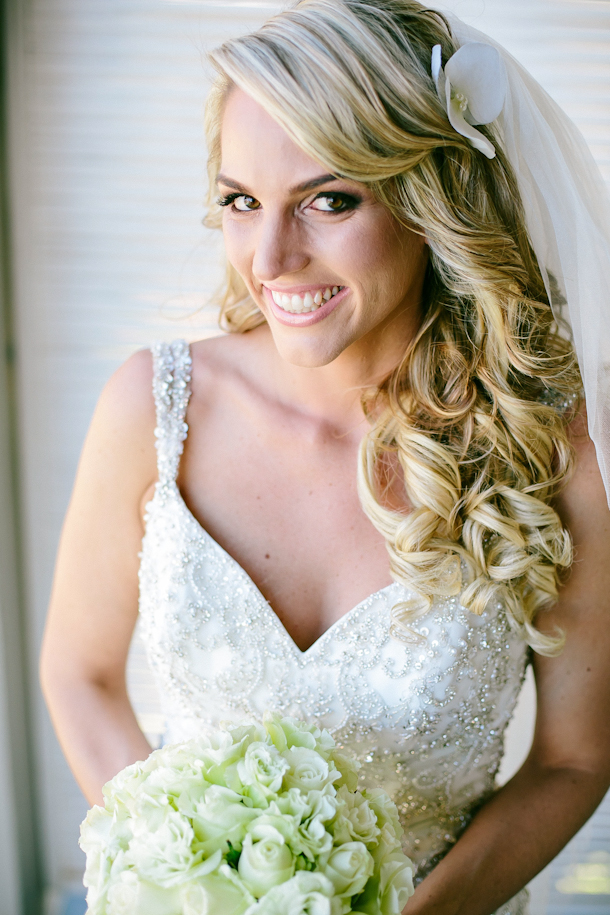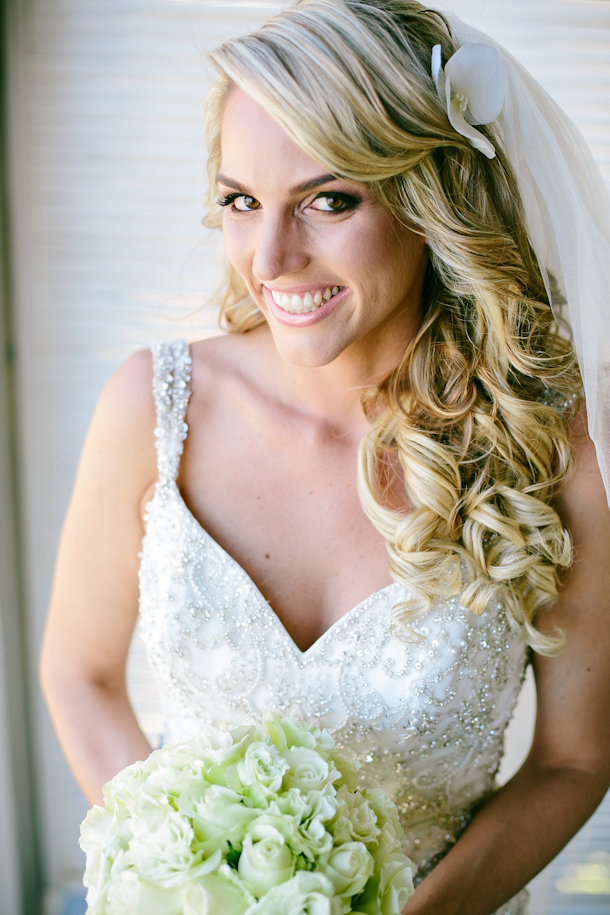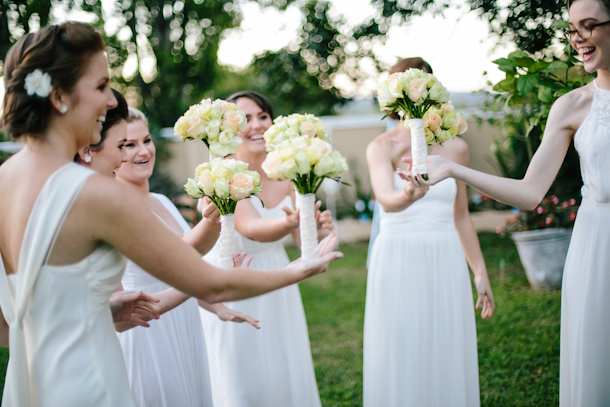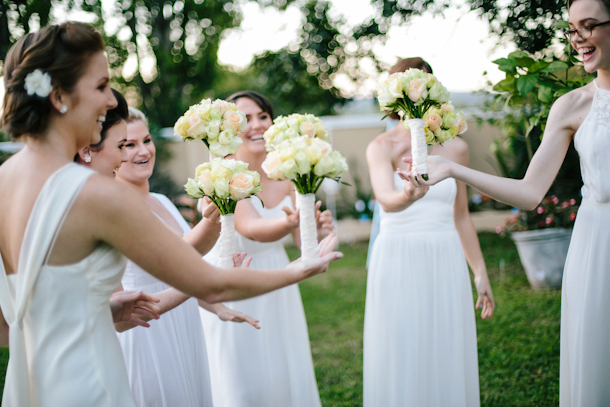 Love Story
We met through a group of friends. When I first met him I thought he was a complete idiot as he was very offish to me and was actually quite rude. I even remember getting in the car with my friend after meeting him and saying: "Wow, but that Scott guy was an absolute douchebag." We saw reach other a few times after that but I always avoided him like the plague. Then about a year later we went to a friend's birthday party and I didn't know too many people there, then I saw him arrive and thought, "Ah geez, and now this oke is here…wonderful." But we ended up chatting because we both didn't know too many people and by the end of the party my opinion of him had definitely changed. I found out a few months later that the reason he was so rude to me when we first met was because he was completely intimidated by me and didn't quite know what to do around me. Well… that's his excuse anyway ;)
The Proposal
The greatest proposal in the entire world. For a month before our third anniversary, he sent me riddles every few days so that I could figure out where we were going (he did the same thing for our first date). Thank goodness I am a high school teacher and had all my colleagues to help me, because there was quite an array – maths, geography, sudoku (very intentional on his part as I am truly useless with numbers). It was so fun to share in that excitement together – we all eagerly awaited the next riddle! Each one gave me a letter of the alphabet, which I unscrambled to get Cleopatra Mountain Farmhouse. We arrived on the Saturday and that afternoon he gave me the gift of a wooden jewellery box he'd made. Inside was a puzzle, but I found there were two pieces missing. He was so 'upset with the shocking service' from the puzzle company and kept apologising that his gift was dud, although of course I didn't care – I was in the most incredible place with the man I loved. The next morning, we went to look at an incredible garden we'd discovered the night before – all white rose bushes and lanterns. He gave me a bunch of roses, handing me one rose at a time, each with a note attached with a reason why he loves me. There was a lot of snot and drizzing from me! The final rose had an envelope attached to it, and inside were the two missing puzzle pieces. Together they formed the words "Will you marry me?" I looked up through blurry eyes to see him on one knee. He'd even caught the whole thing on camera so I could show my mom. What a freakin gem!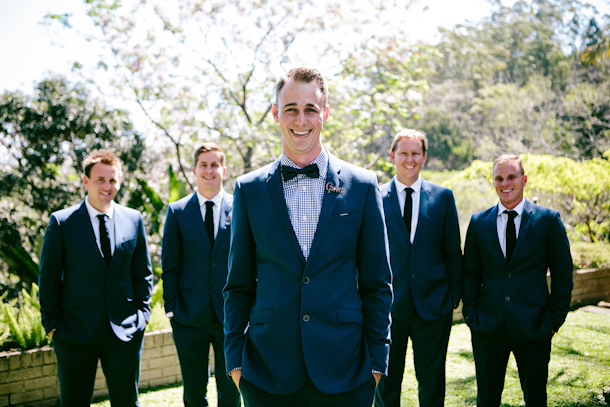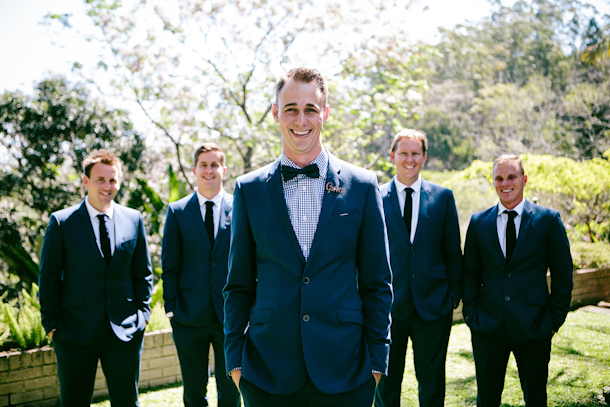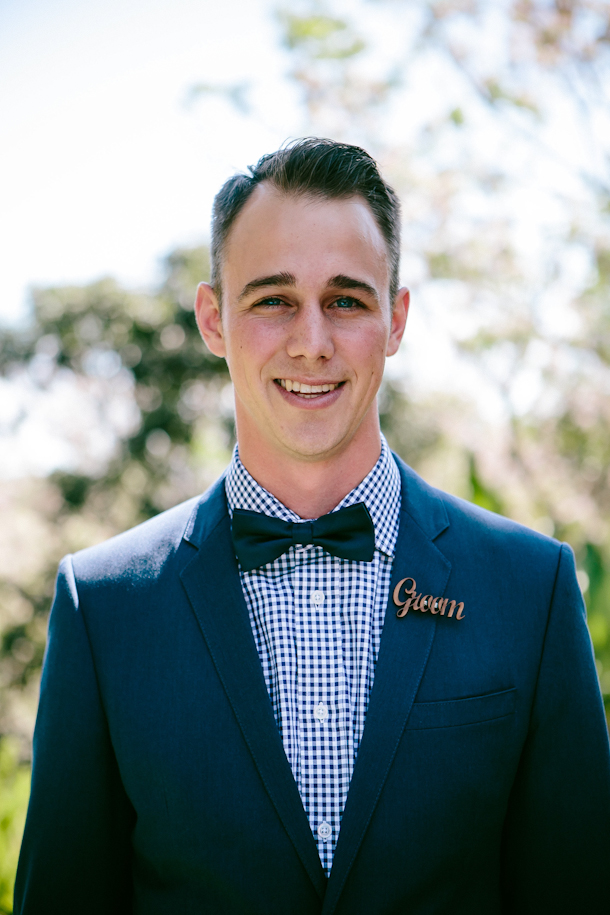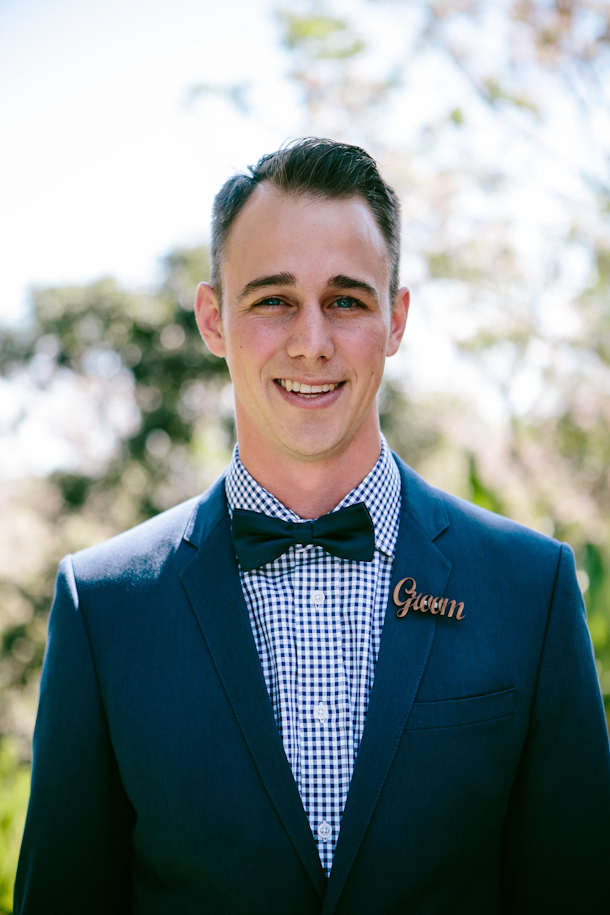 The Venue
We chose our venue because it felt like you were in somebody's home. It had a comfort and warmth to it that spoke of Saturday nights shared with your family. We didn't want to feel like we were just "couple number 4" to be married that weekend in a hotel. Doreen made us feel special and like ours was the only wedding she had ever been involved in. It also didn't hurt that her venue is ridiculously gorgeous with a rustic feel but then some ornate and delicate features.
Wedding Style
Our theme was duck-egg blue, white and raw wood. I wanted it to be rustic but still elegant and I wanted something different from the incessant burlap and twine and glass jars that I had seen so much of.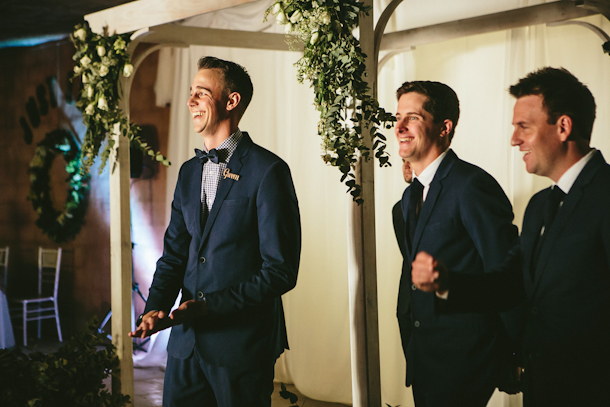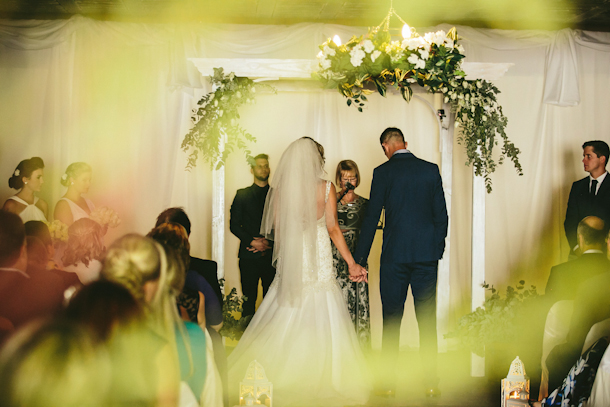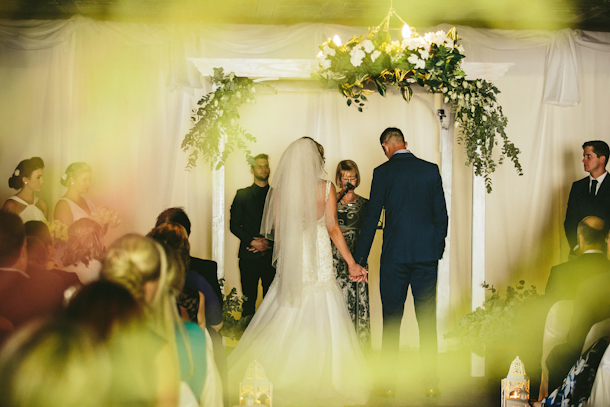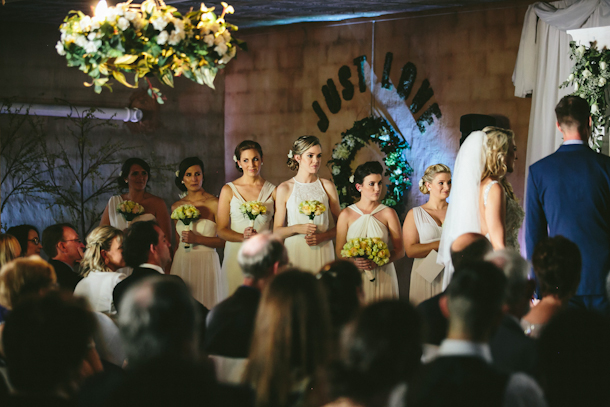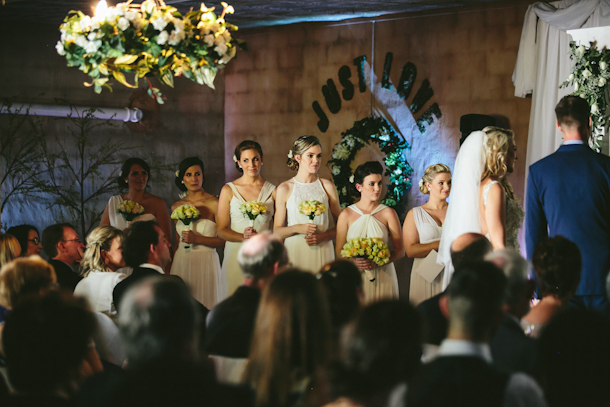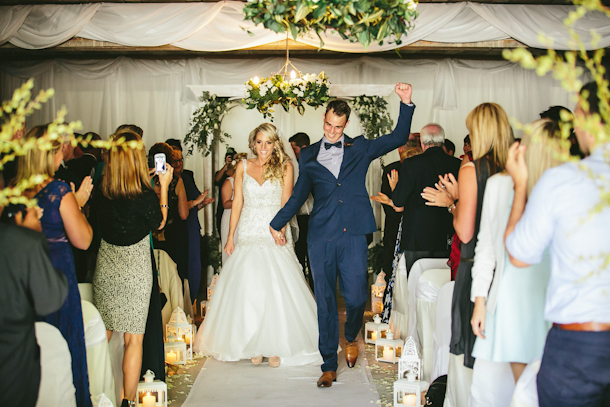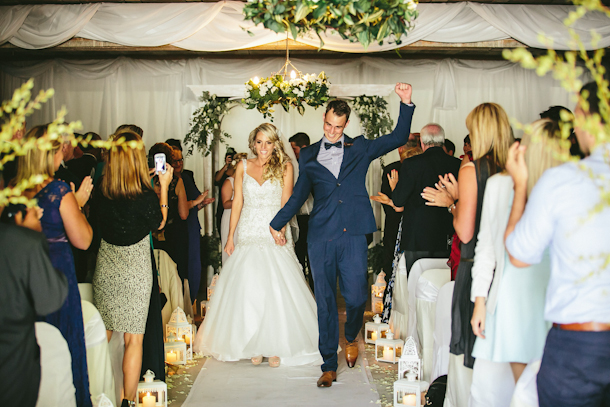 DIY Elements
We really wanted every aspect of our day to be special and meaningful. We wanted everything to mean something to us. So the arch that we got married under was handmade by the groom and his father, along with the chopping boards that we gave to all of our guests. The groom's mother baked our wedding cake. I chose and did all of the décor myself. All of my favourite women in my life did the arrangements of the flowers together the day before the wedding. "The Rev" was a friend of ours who has been a very special part of our lives and relationship. And the father-daughter dance was incredibly non-traditional as it was a choreographed routine which boasted a mash up of krumping to "Turn down for what" and lifts from "Dirty Dancing". The music at the ceremony was provided by the choir from the school at which I teach English. And we wrote our own wedding vows which our incredible videographer has skilfully included in our video.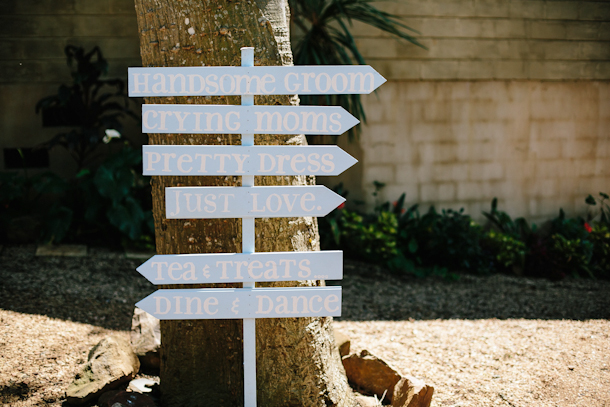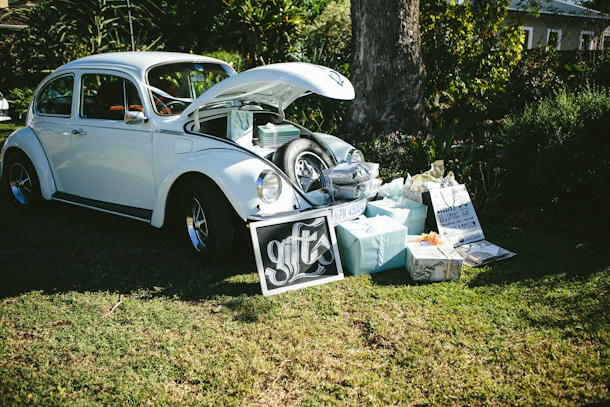 The Flowers
The flowers were all white. I wanted fresh, soft and unarranged. We had white tulips, hydrangeas, lisianthus, baby's breath, waxies and roses placed in duck egg blue vases/jars. Just like somebody had just cut them from the garden and placed them straight in a vase.
The Dress
I actually had a complete drama with my wedding gown. I had one ordered and paid for and I was just waiting for it… when another bride with mutual friends to mine wore the exact same dress just a few weeks before my wedding! Everybody had seen it. So I had to start fresh and find another dress with a month and a half to go. Luckily I had a seen a dress that made my knees weak in a shop in town when I was looking for a veil for the original dress. So I went straight to that shop. The dress was a one of a kind and they had it in one size and that was it. Imagine my horror when I was walking to the change room to see if it would fit. My mind was reeling with questions: "Should you really have had that frozen yoghurt last night?" "Am I going to have to invest in a pair of soccer socks so that I can stuff the bra cups of this dress?" but mostly, "Where am I going to find some of those panties that Bridget Jones wears so that I can squeeze my ass into this dress?" To my absolute surprise and delight, the dress fitted me perfectly! My mom cried when she saw me in it (we all know what that means) AND it was cheaper than the original dress. Meant to be.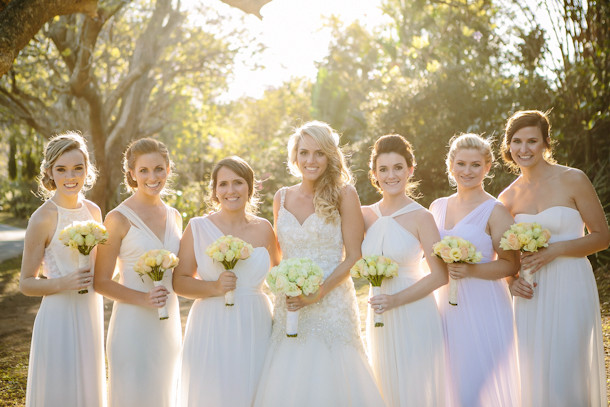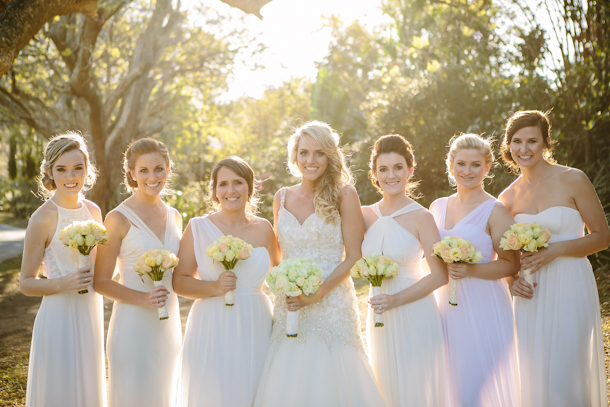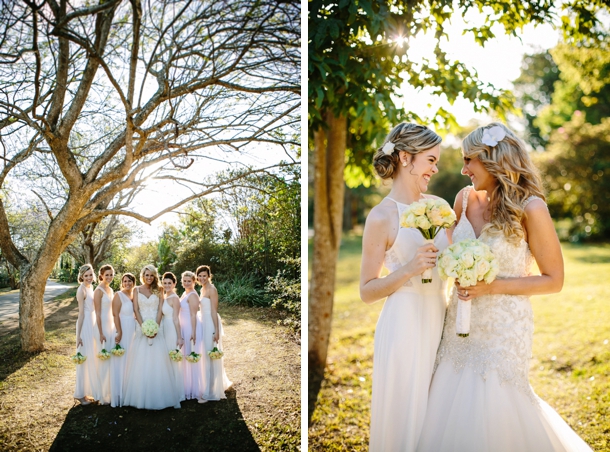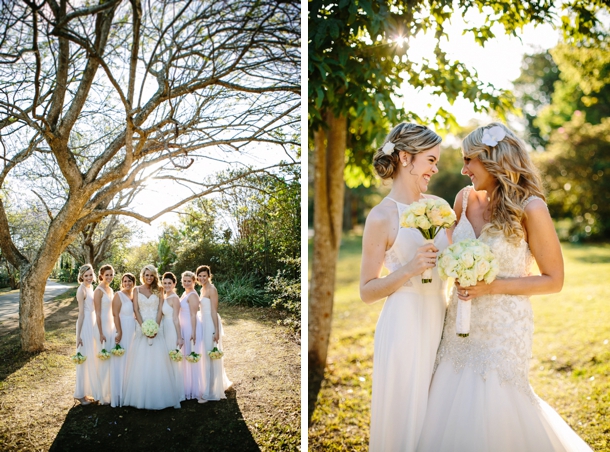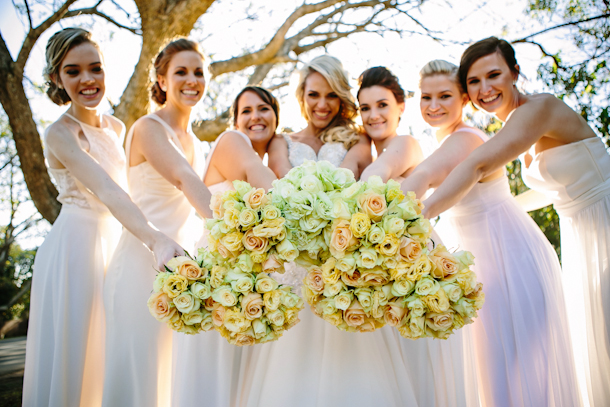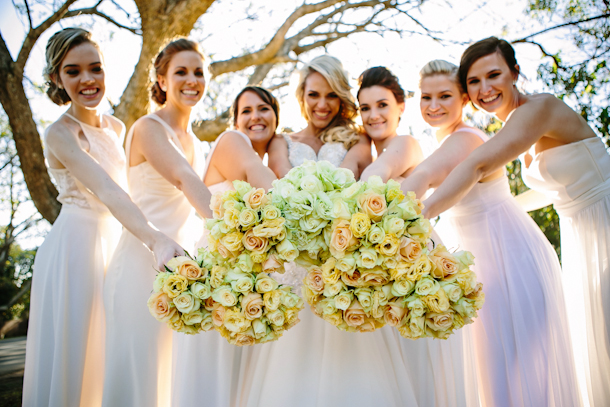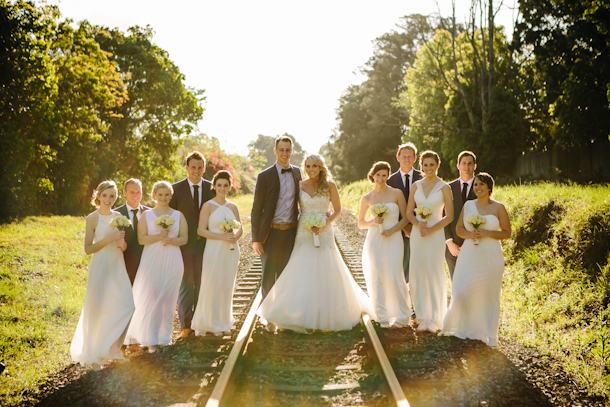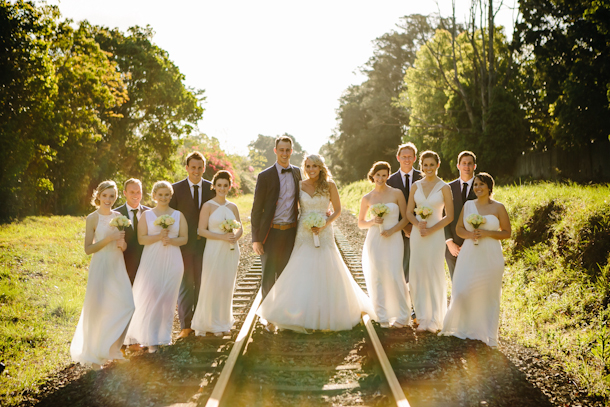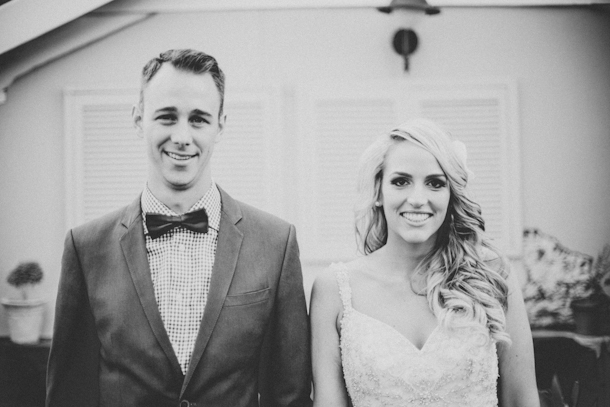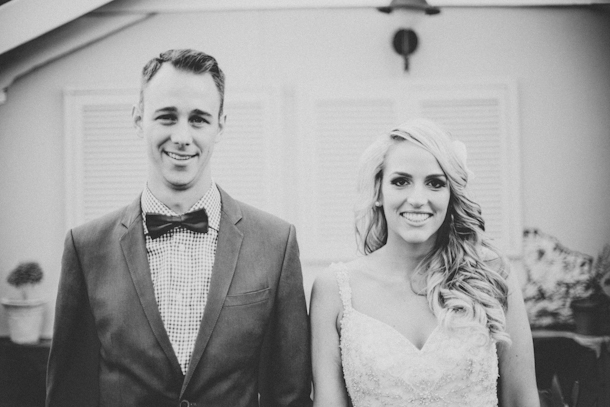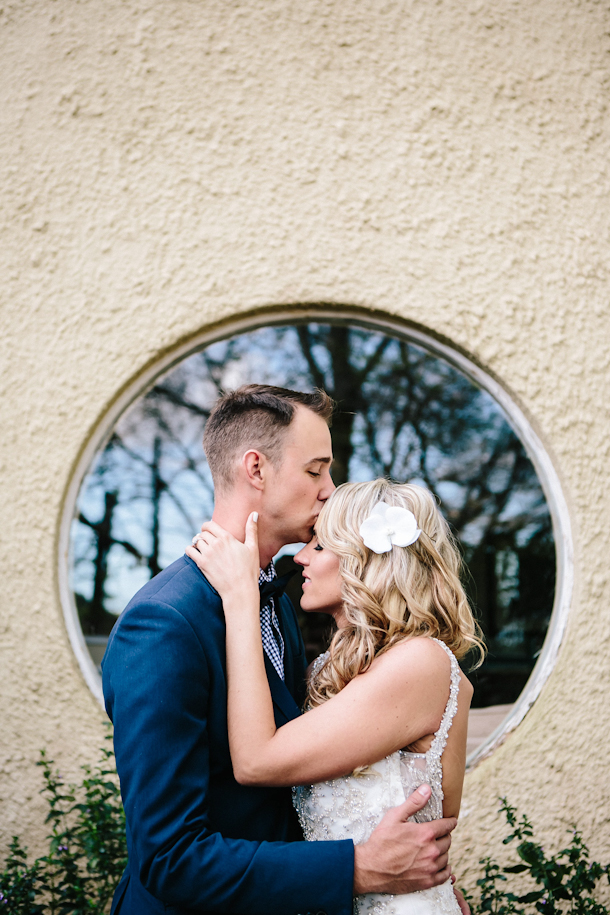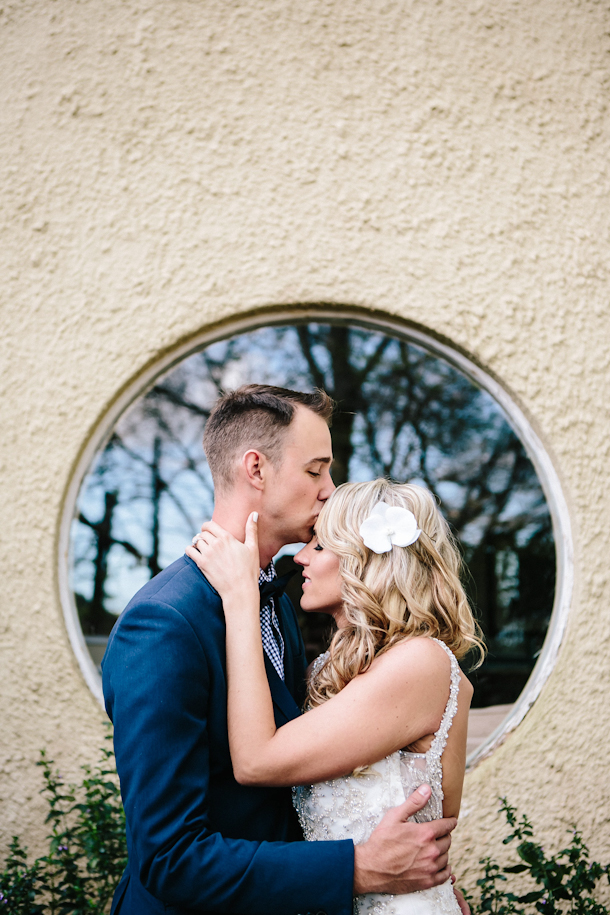 Memorable Moment
The most memorable moment of the day was definitely when me and my brand new "hubby" made our exit from the ceremony and everybody applauded "Mr and Mrs Magnus". We then snuck around the back of the ceremony and hid behind the drapery and waited for all our guests to make a tunnel so that we could run through it and they could throw confetti. Nobody knew that we were hidden behind the drapes and we stood there for a good three minutes just staring at each other and giggling and hugging and then staring at each other again while we heard the choir singing "On top of the world" by Imagine Dragons. Those three minutes that we got to spend alone together on that day were the most delicious moments we have ever had together.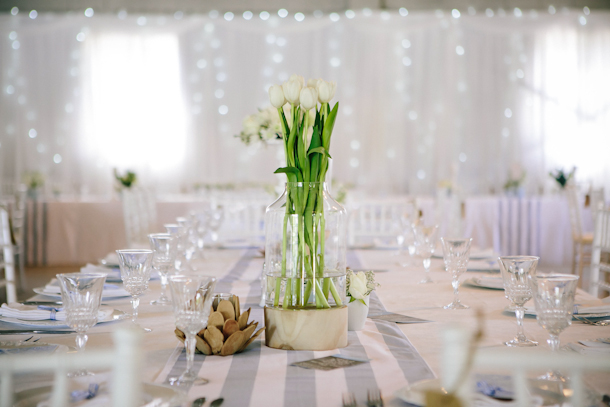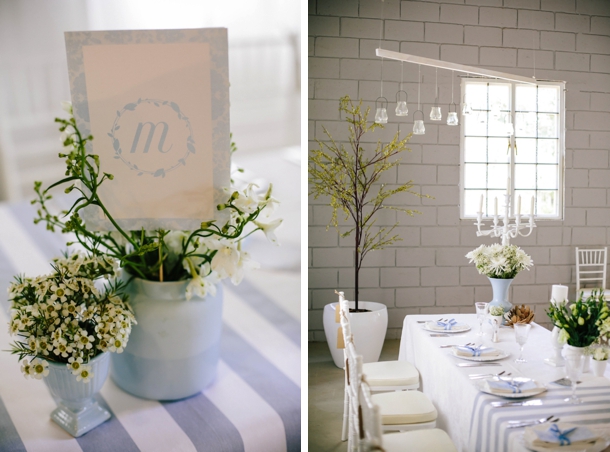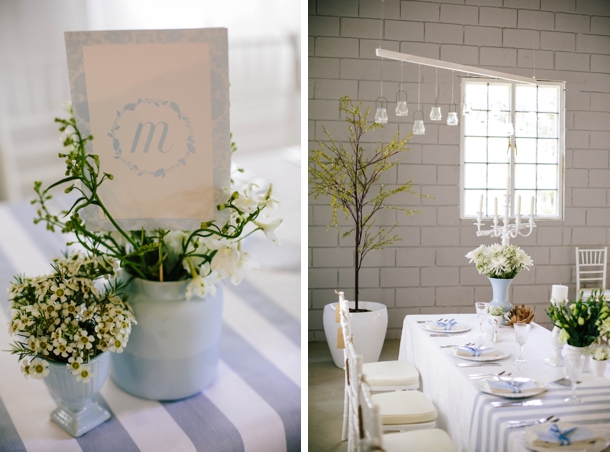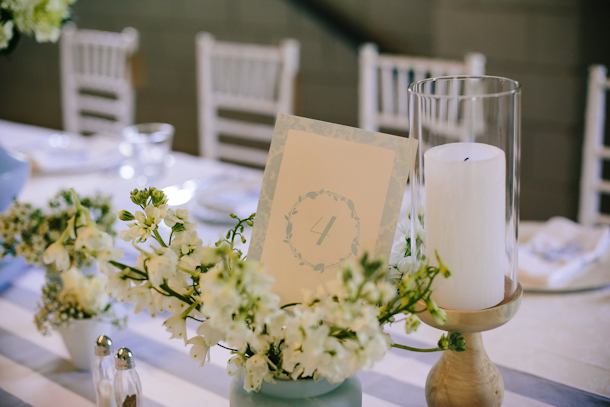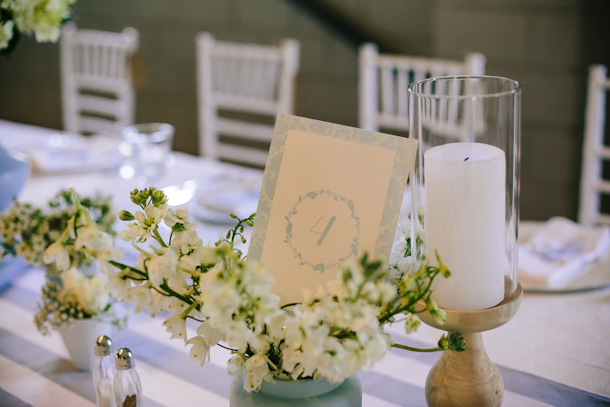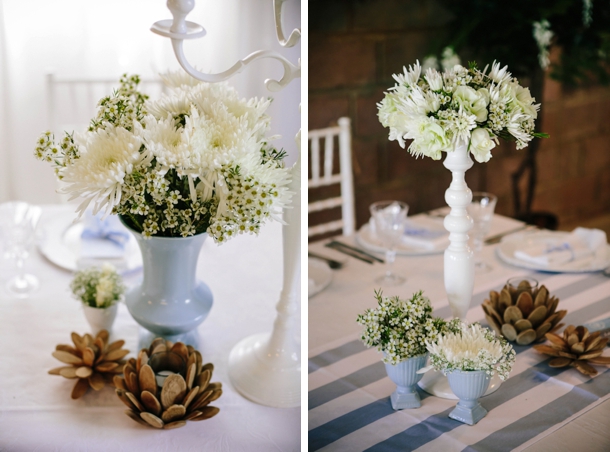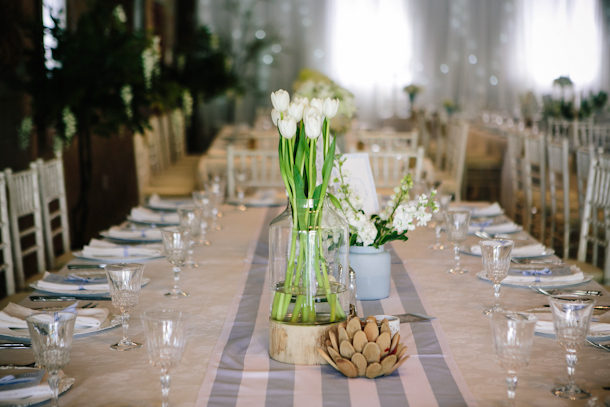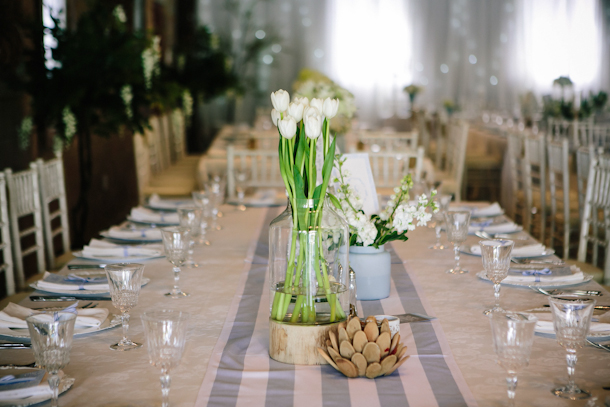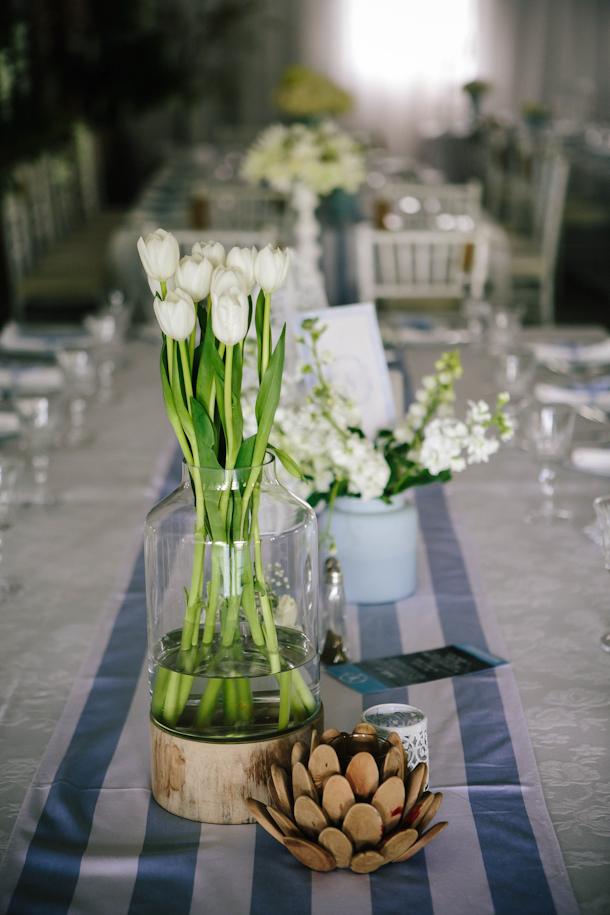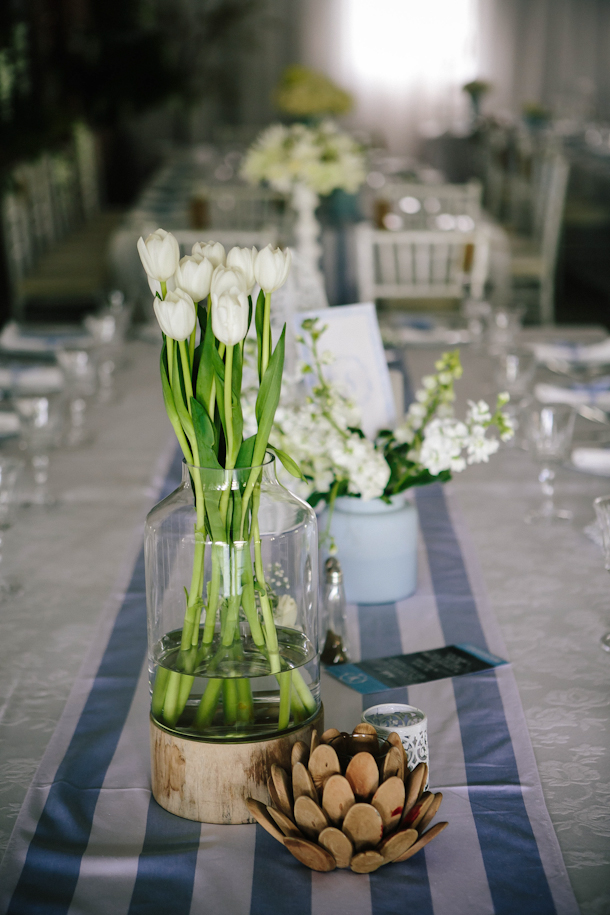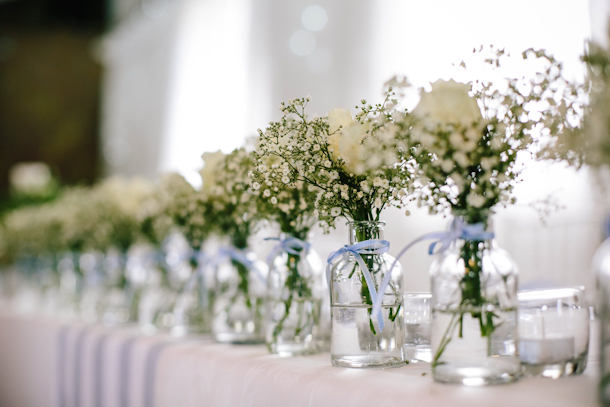 Proudly South African Details
We made the rookie error of having our wedding on a night when the Springboks were playing, so we did have every man in the house constantly checking his phone for updates and the MC did provide the desperately-needed updates on the game for all of the "manne" in the room. They won… so in true South African style, that made the men even more festive.
The Honeymoon
We went to Mauritius. The fact that we were going on a beach holiday was not a surprise (as I did have to pack) but the destination was a surprise. We spent seven glorious days sipping on cocktails in our cozzies. Perfection.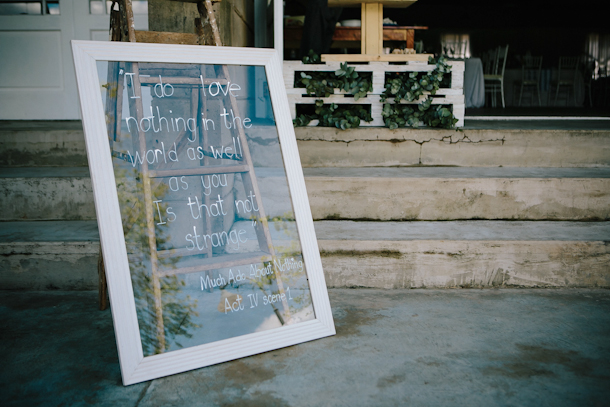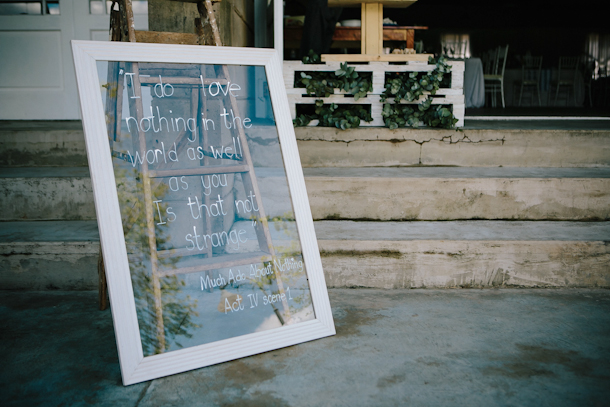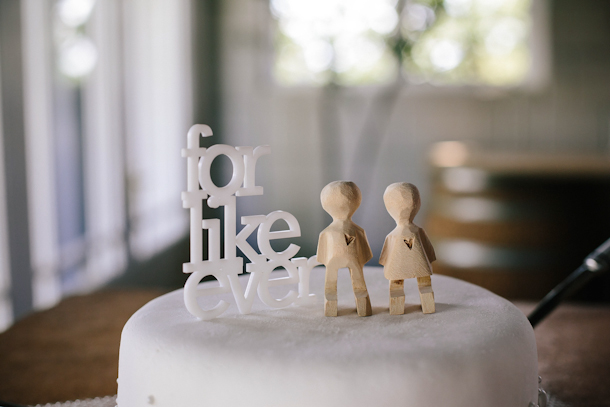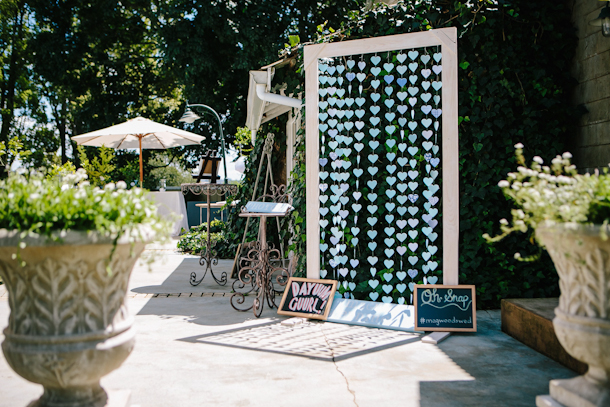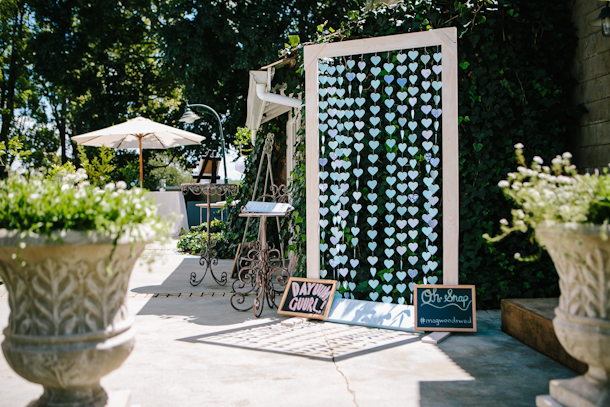 Advice for Future Brides & Grooms
The moments leading up to your wedding are the most precious. The DIY in the lounge with your family and friends, the coffee dates with your mom chatting about the planning. Those are the beautiful moments that you won't have again, don't waste them being stressed. Realise what actually matters. When people leave your wedding, believe it or not, they are not going to talk about the dessert or the roses on the table; they are going to talk about whether or not they had fun. Your attitude as a wedding couple is infectious. Be relaxed and enjoy the day and enjoy each other and enjoy being loved by each other and dance and laugh and eat! You will cause those around you to feel the same way, and who isn't having fun when they are laughing and dancing and eating? Exactly! And don't spend thousands on your flowers, you will give them away to some distant aunt at midnight because you won't be able to do anything with all of them and they will die a few days later anyway. The atmosphere you create will never die. Also… hire a videographer, it is worth it!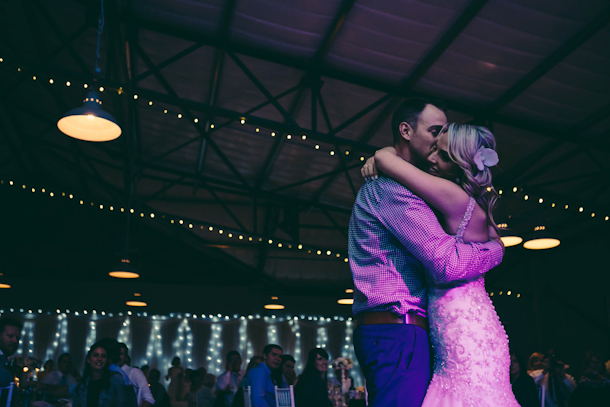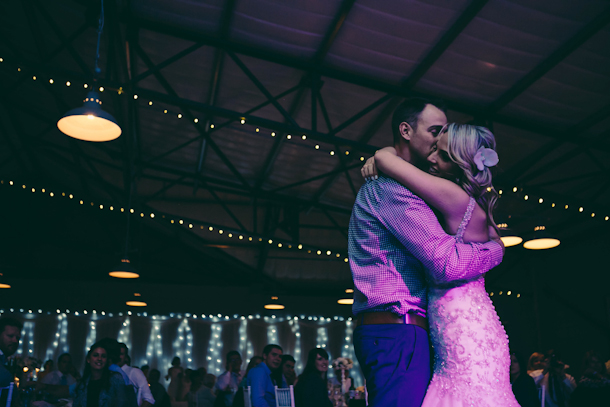 You can see more from this wedding on the Knot Just Pics blog.
SERVICE PROVIDERS
Venue: Barker Manor | Catering: Nosh | Photography: Knot Just Pics | Videography: Shani Davies (see the video here) | Nougat: Wedgewood | Cookies: Caryn Tilbury | Doughnuts: Bread Ahead | Cake topper: The Ruby Orchard | Flowers: VegmoFlora | Décor: For the Table | Graphics: Gareth McDade | Bride's dress: Fabric and Bridal World | Bride's accessories: Lulu Wessels (pearl earrings); Silk by Design (hair orchid, altered by bride); Forever New (shoes); Lovisa (garter) | Hair: Volenti Main-Baillie of Nixon Make Up | Make up: Camilla Smith | Bridesmaids' dresses: Cinderella's; Young Designer's Emporium | Groom's attire: Suit Yourself; Trenery (shirt); Woolworths (shoes and bow tie) |  Hiring: Silk trees from Silk by Design | DJ: Dan Bardone