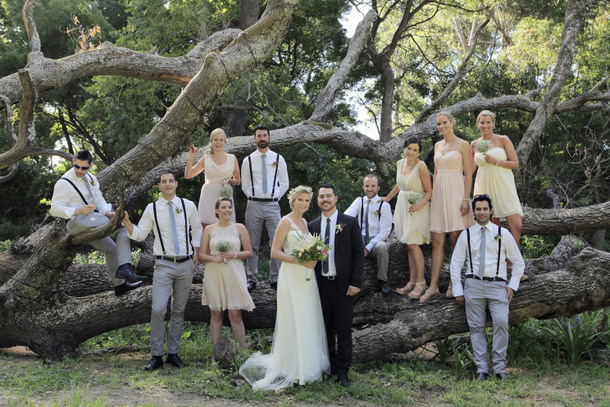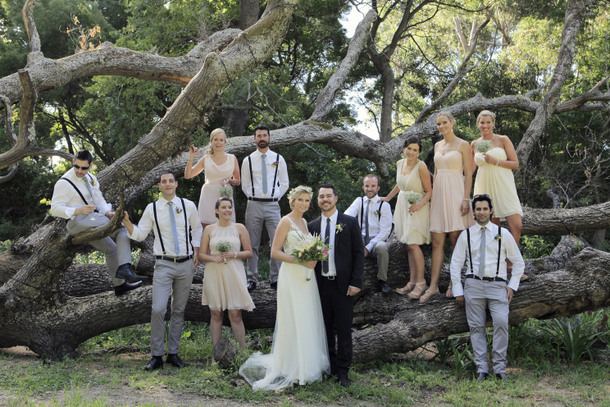 A few years ago, when I started this blog, farm weddings were fast taking over from vineyard weddings and beach weddings as the big new trend. Well, this has definitely been the season of the forest wedding. And I couldn't be happier – there's something so intimate and natural about a forest setting, not to mention the mix between fairytale and boho influences. Today's lovely wedding is all of this and more – an absolutely gorgeous woodland ceremony and a reception full of twinkling lights and fynbos flowers, followed by a huge party (a given, since the groom is the owner of Silk Music, one of Cape Town's top DJ services). Lar Leslie was there to capture every perfect, golden moment.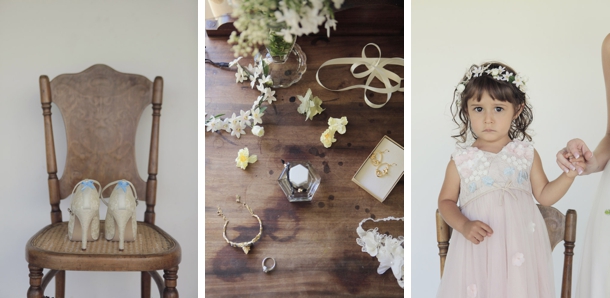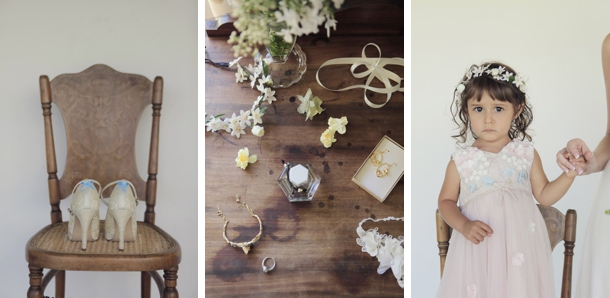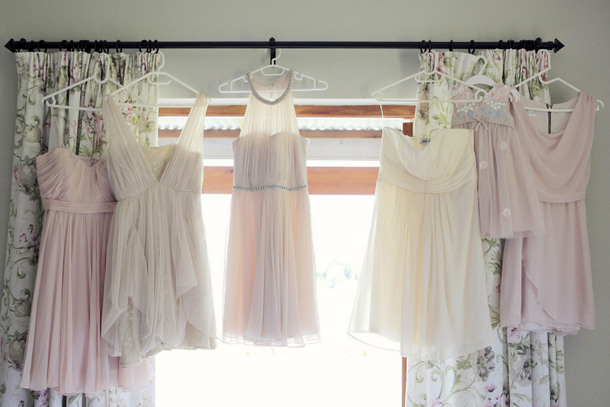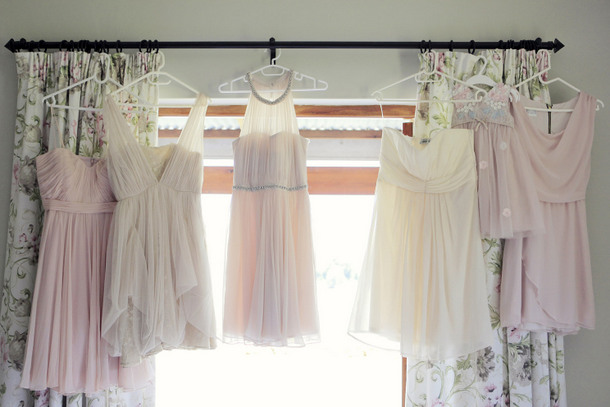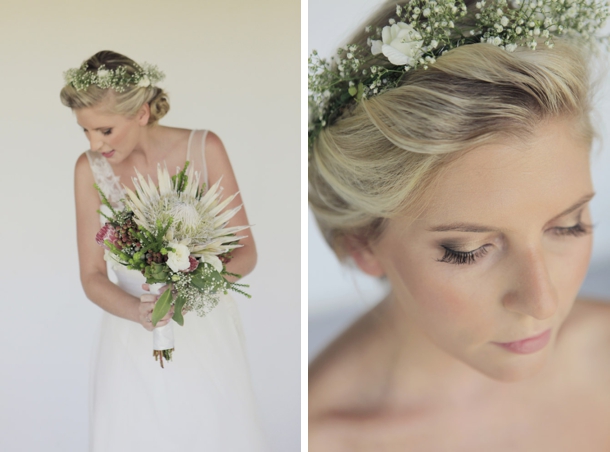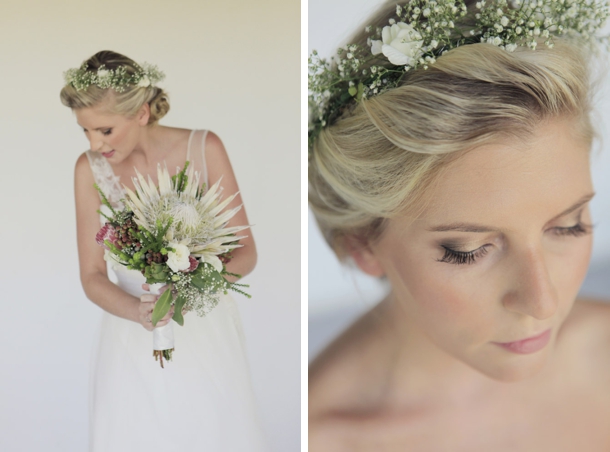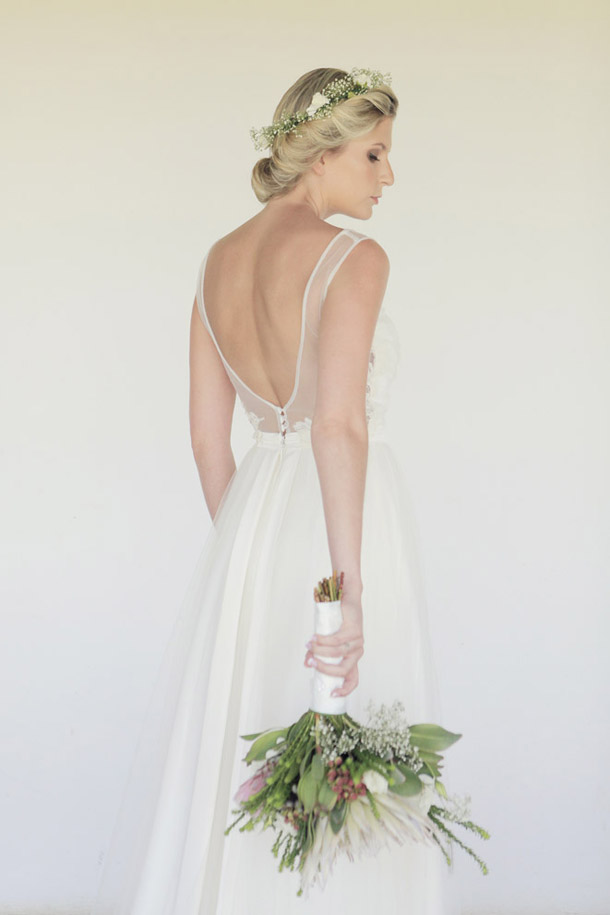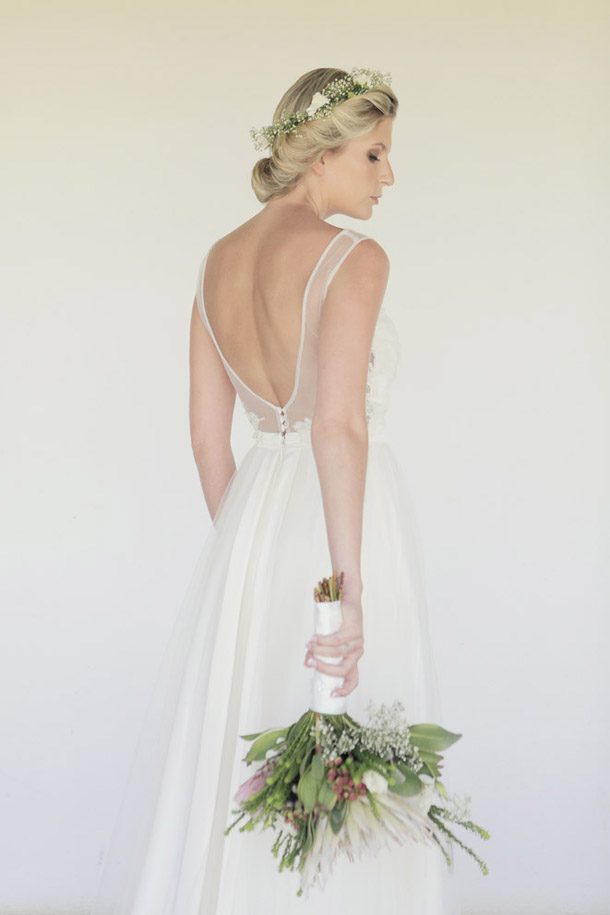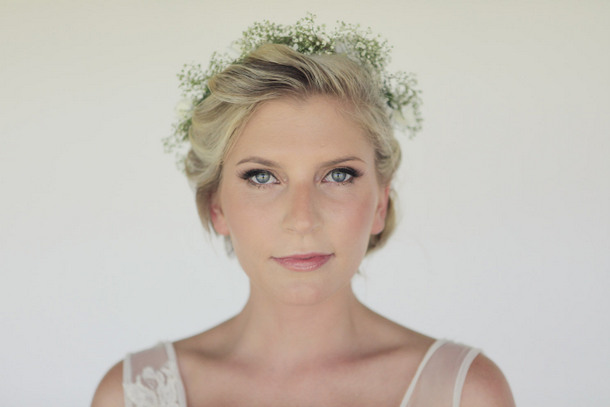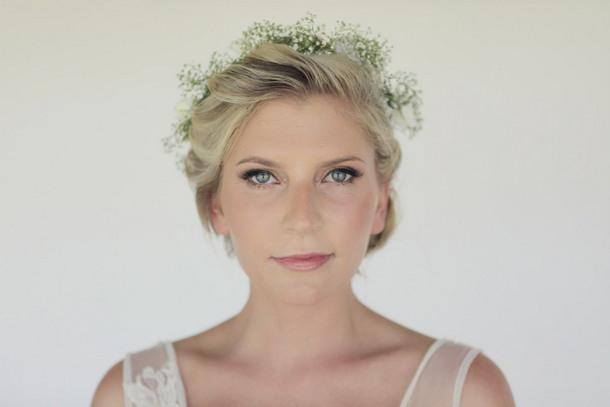 Love Story
Ryan was working in a marketing studio and I was doing a two-week internship there during my studies. He was very shy when it was his turn to tell me all about what he did on a day-to-day basis and apparently it was love at first sight for him. On my last day he handed me a note, and inside the note was a recipe for his famous nachos. I thought it was really sweet and we became Facebook friends and chatted every now and again. In the interim I finished my degree and decided to take two years and do the London thing. When I couldn't take the cold anymore and dreamed of sun-drenched days on the beach I made my return to wonderful Cape Town and applied for a permanent position at the company where I met Ryan. We bumped into each other in the lift and around the building – I thought he was a really nice, friendly and cute guy – but he had other plans. On one Friday afternoon at our monthly work drinks he handed me a coupon card from our local coffee shop which had his number written on it. I chose to dial that number and the rest is history!
The Proposal
On our one month anniversary Ryan surprised me and took me to the most beautiful seafood restaurant over looking the sea in Bantry Bay. It was the most special and romantic day of my life. Three years down the line, the year was coming to an end and he surprised me again by taking me back to that very special place where we shared a beautiful moment together. This time he said it was to reward ourselves for all the hard work we put into that working year. But again- he had other plans. After enjoying a glass of wine together, and looking over the glimmering sea, he knelt and asked me to be his wife. At that exact moment the sun was just setting and created such a spectacle of a sparkle on the precious diamond ring he had made for me. I burst into tears and all the other patrons clapped while we held each other and took it all in. So much excitement – and it just got even better.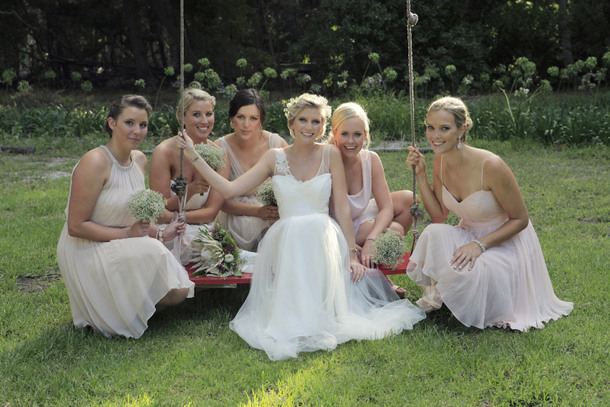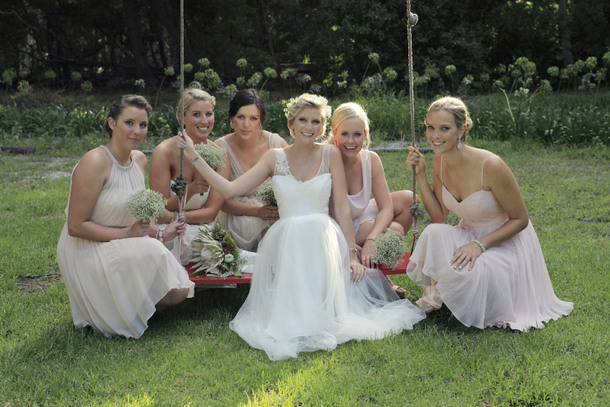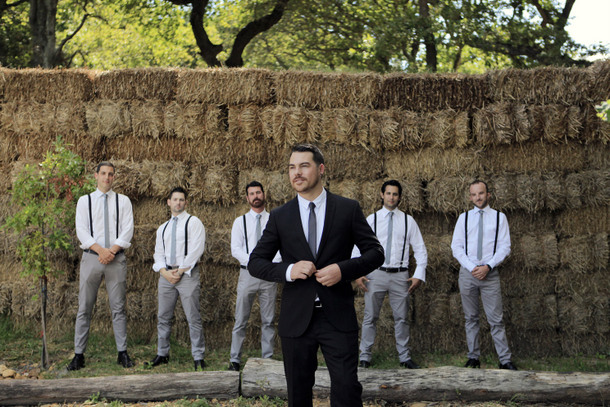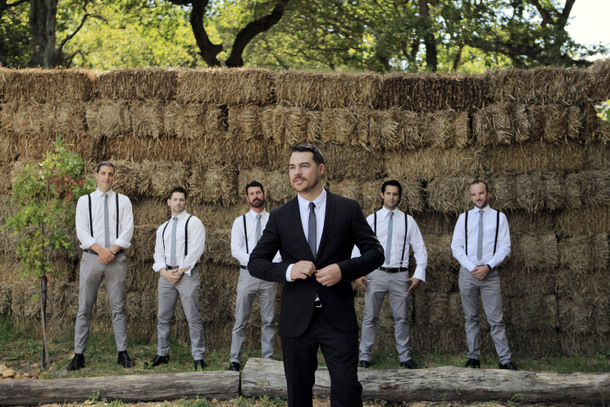 Wedding Style
My colour theme was tones of dusty pinks and make-up neutral shades; it just came naturally after compiling all the references that I loved. The venue we chose also played a big role in the theme of our wedding. Beloftebos in Stanford has a warm, rustic/vintage feel with a proudly South African streak. Relaxed Rustic Chic. Hessian, jam jars, cotton lace and different shaped glass bottles that we had collected from Millerton market over several Saturday mornings were some of the elements we used to create this look. The guys wore grey, which complemented the dusty pink hues of the bridesmaid dresses. Without being too stressed and enjoying every single moment of the planning and organizing, everything fell into place and it really was the best day of our lives.
The Venue
Beloftebos has a relaxed, warm feeling about it. We both felt at home there, they were organized, kind and so helpful. The surroundings are also breathtaking as the tall trees and fairy lights everywhere created our fairytale.
Wedding Details
Our wedding day was 100% us! Our personalities shone through in every detail of the day, we chose everything and organized everything ourselves which I really think shone through and our guests felt at home and relaxed.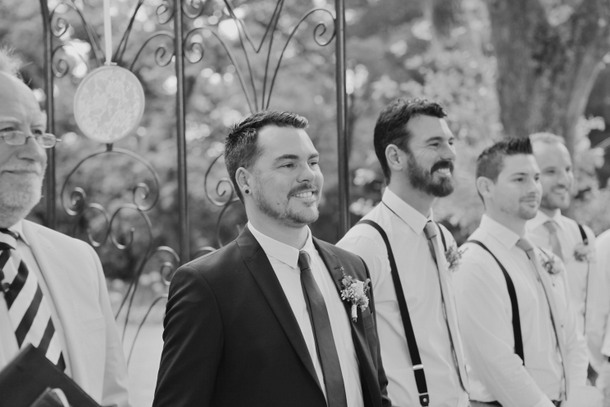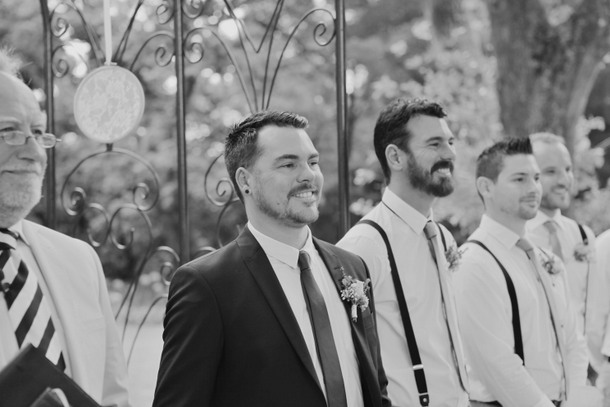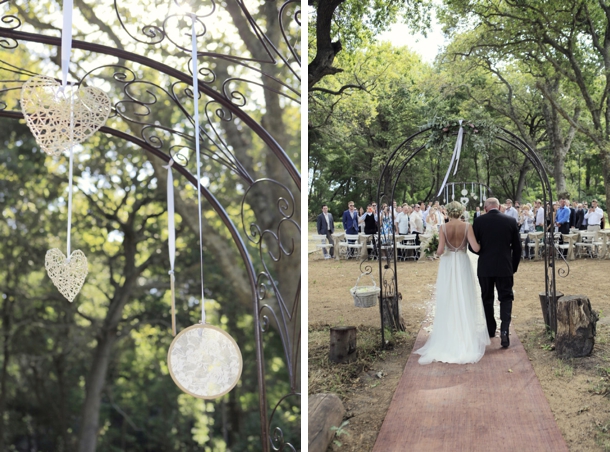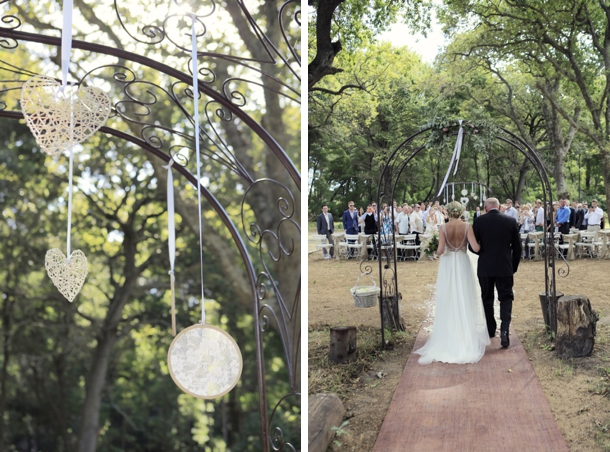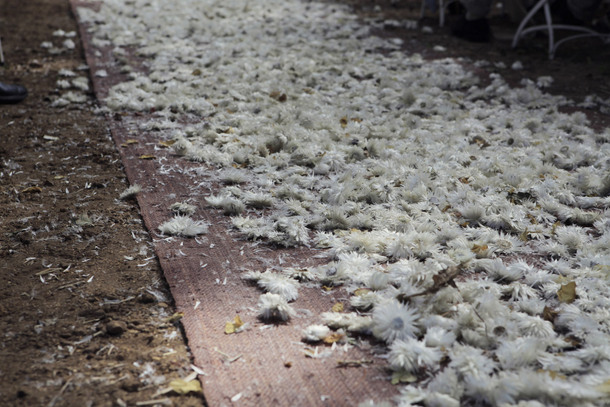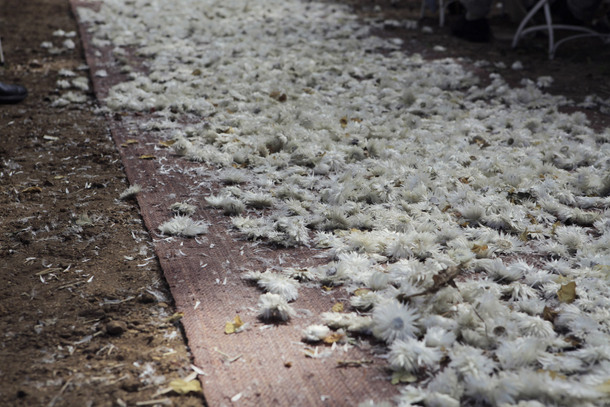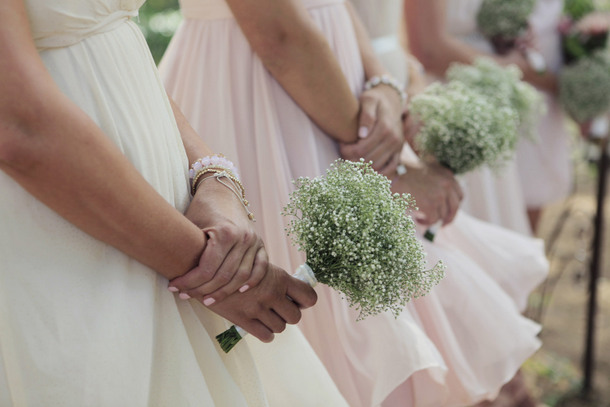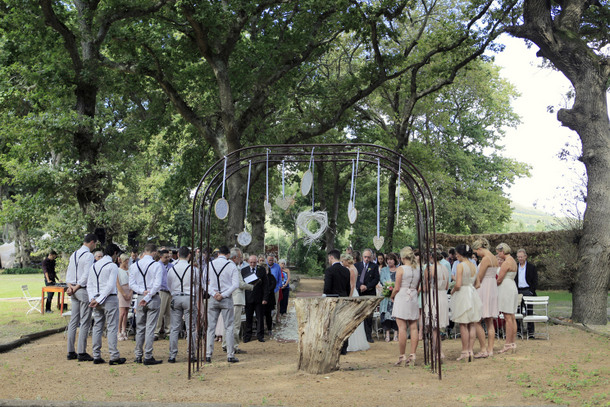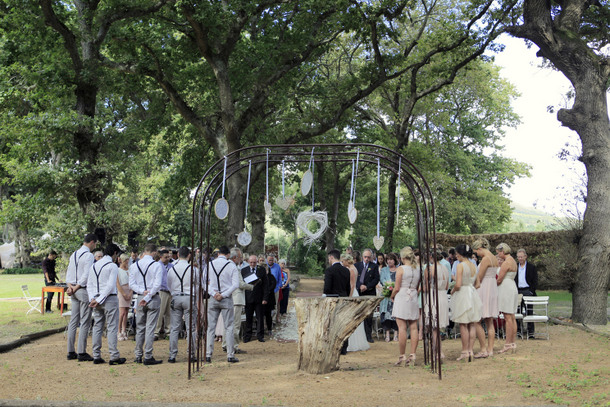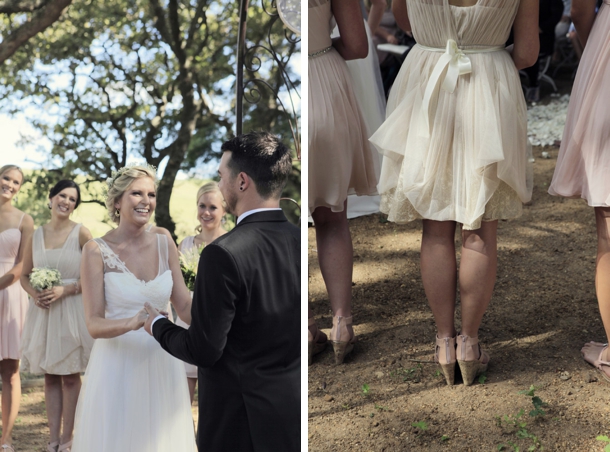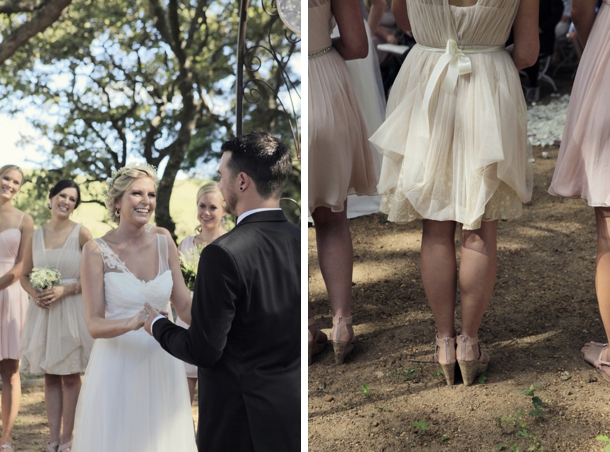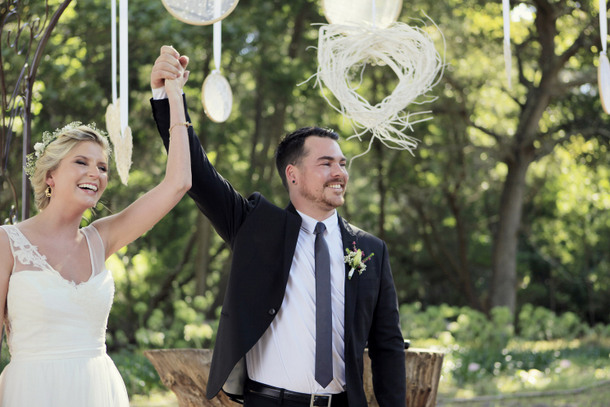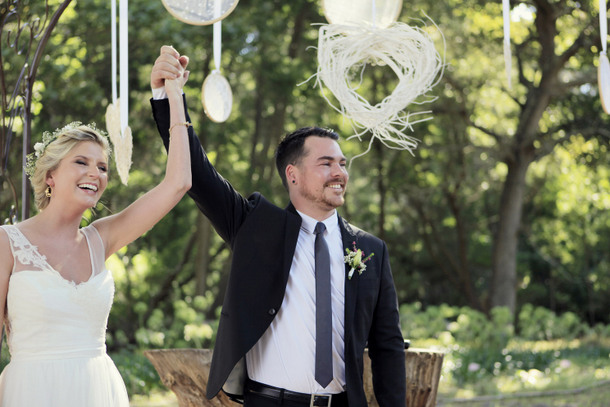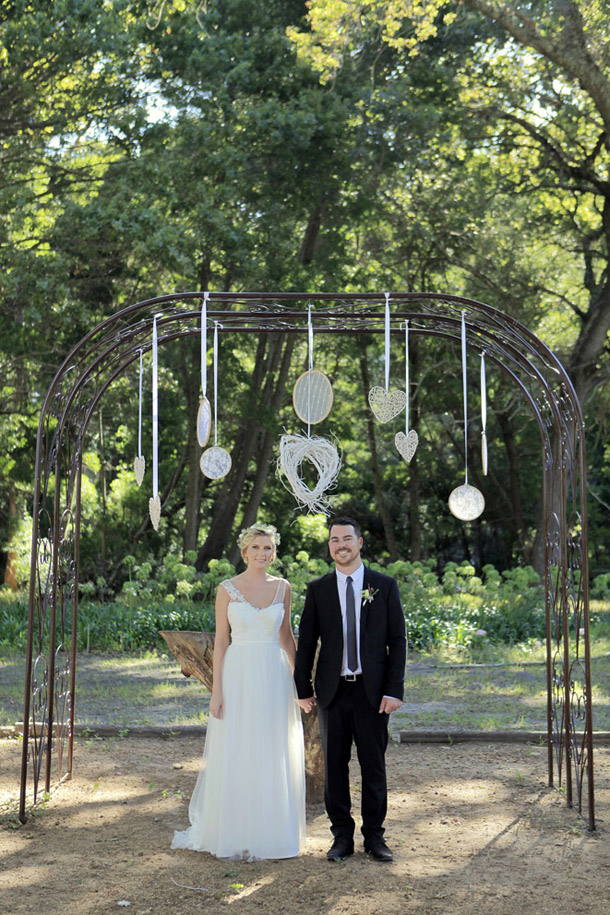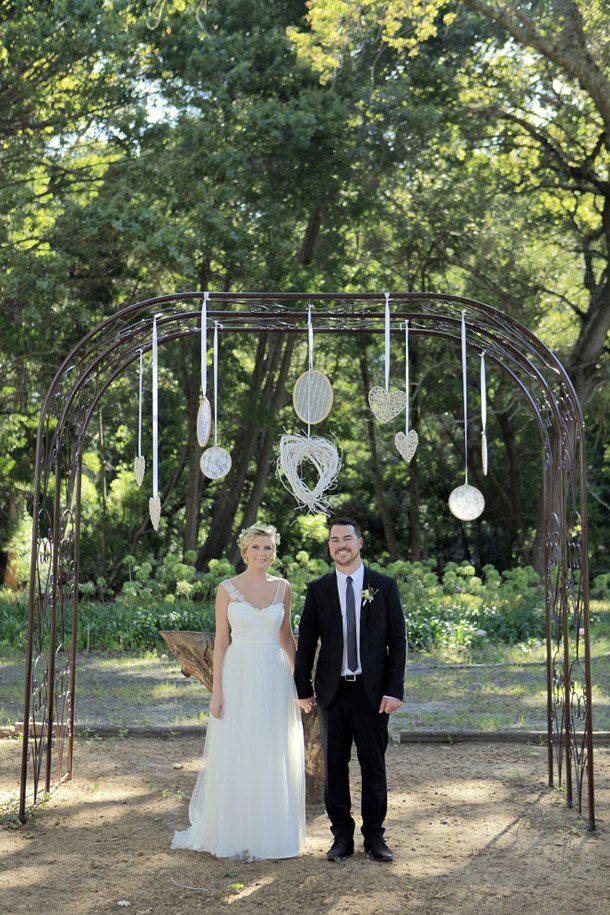 DIY Elements
It was all on a tight budget and most of the décor was DIY. Especially our wedding favours, which Ryan spent endless hours planting – little individual succulents. Best husband ever!
The Flowers
We used fynbos and proteas with an injection of some softer flowers like baby's breath and lisianthus.
The Dress
I was referred by several people to make an appointment with Robyn Roberts- a bridal dress designer and maker. She also has dresses in her studio that you can buy and so when I had my appointment with her I tried on a few dresses – I told her what I liked about them and what I didn't like. Then she turned to me with her soft, gentle eyes and said, "Danae, please let me make your dream dress – I know exactly what you want". I agreed and seconds later she had sketched up the perfect dress – she understood completely. And when I got the quote for my dream dress it was really reasonable – as wedding dresses go – and the whole experience was worth every penny. The serene and calm environment that she created for me at every visit was so appreciated through all the hussle and bustle of planning your own wedding – it really was one less thing I had to worry about (which is usually every bride's one thing they do worry about). Thanks Robyn!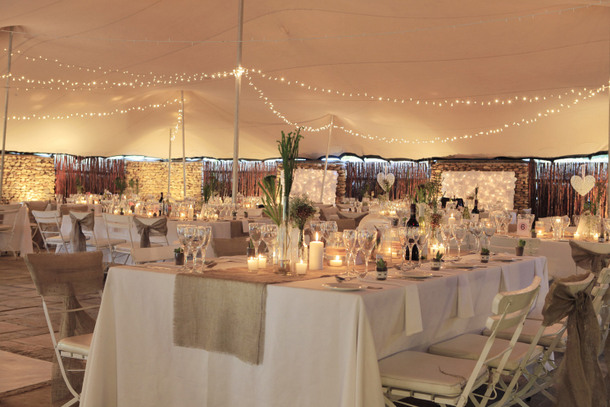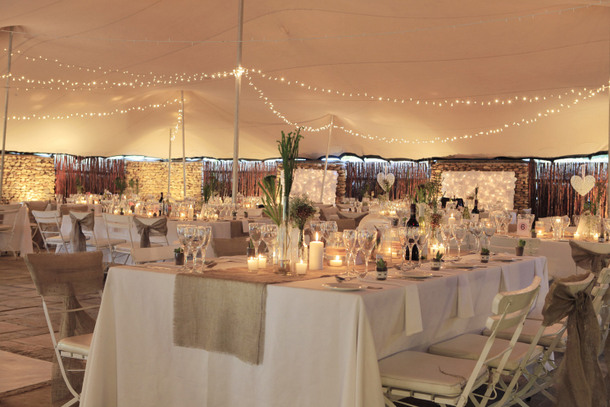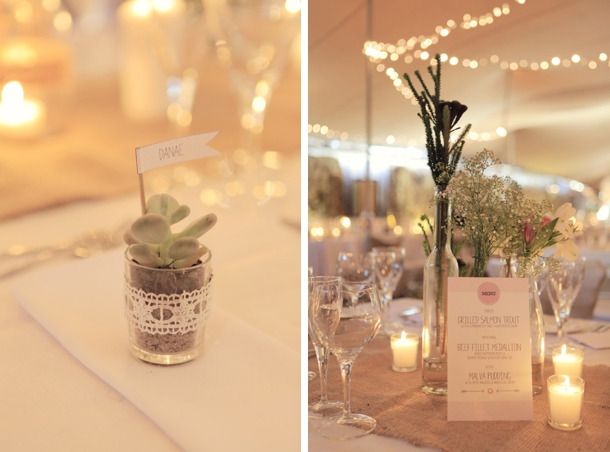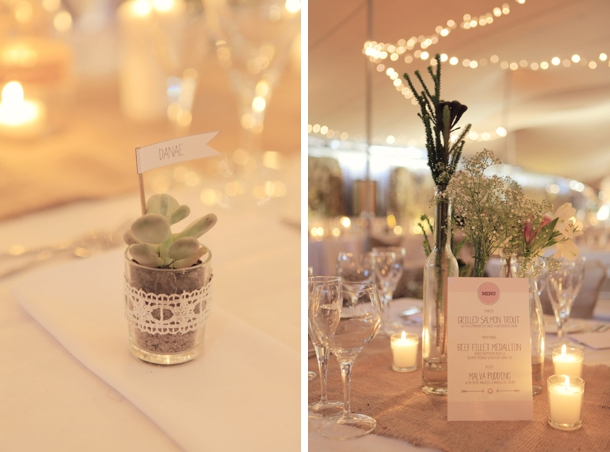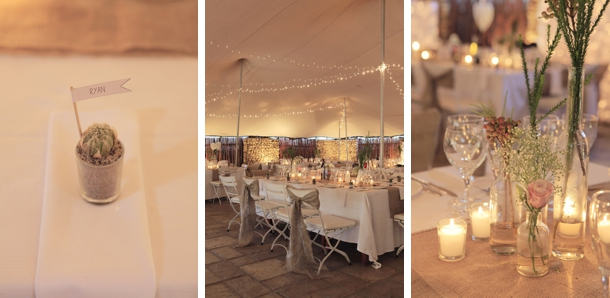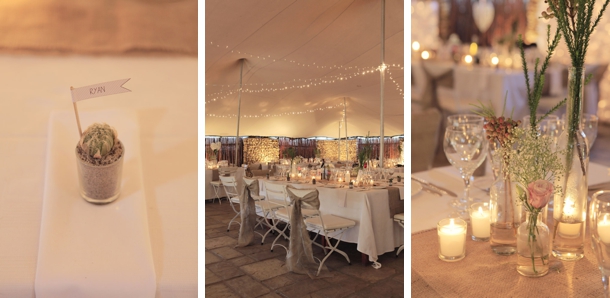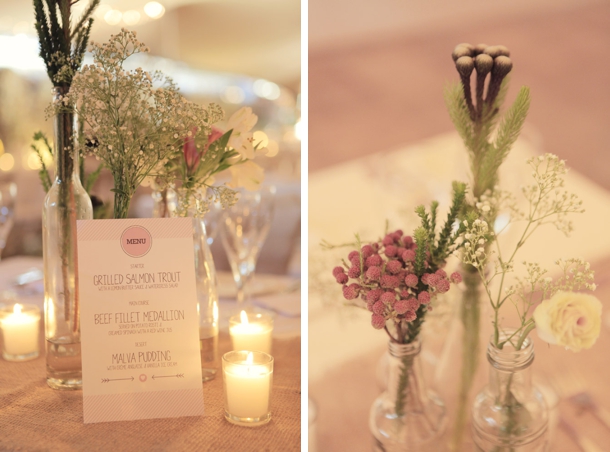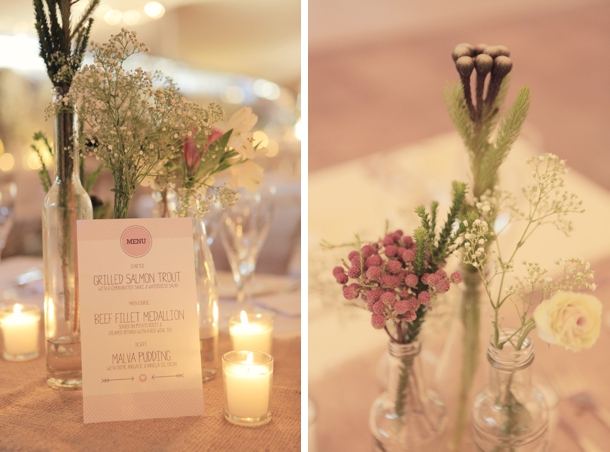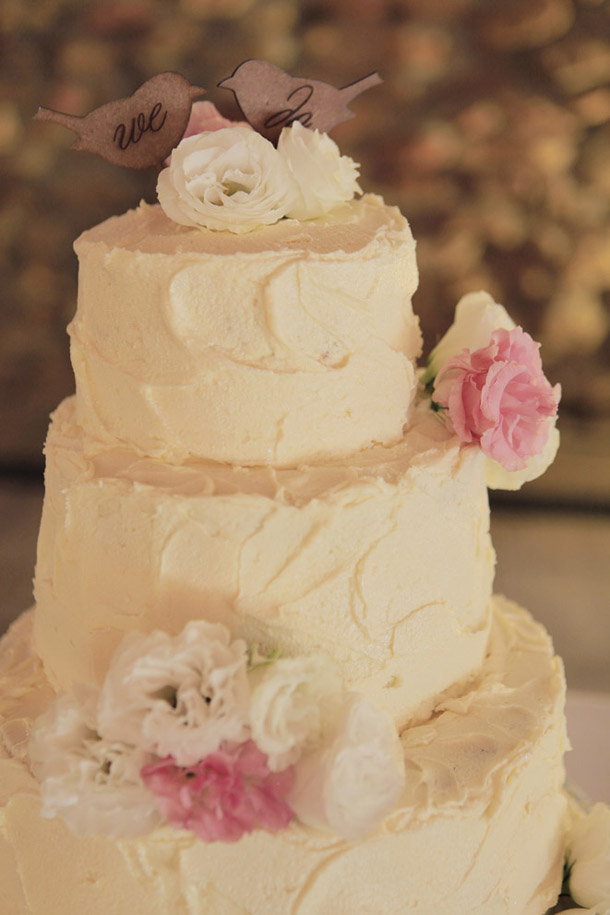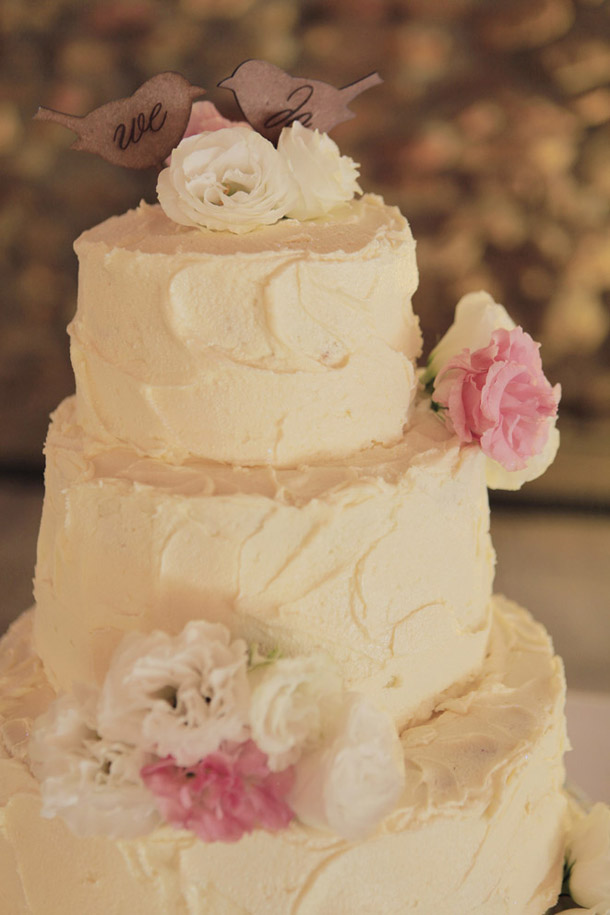 Memorable Moment
There were so many, but walking down the aisle holding onto my dad was really special and then seeing Ryan waiting there for me with that big grin on his face was just priceless.
Proudly South African Details
The venue itself has a very South African humble farm feeling with fire pits dotted around, fresh cow's milk in the fridge and the fibs that we used for our flowers, but what I loved most was the roosterkeok they make on the fire during the pre-drinks that is served with farm butter and cheese from the farm next door. Very special and close to our hearts.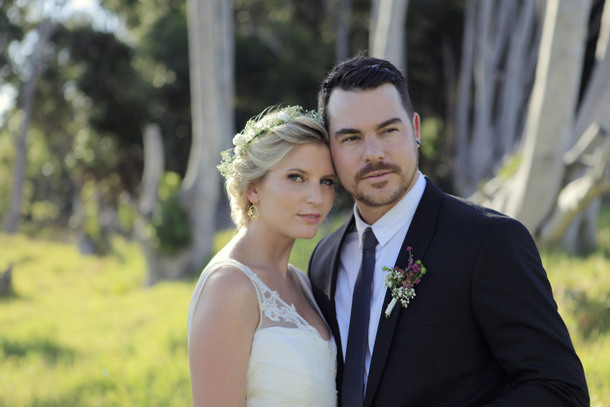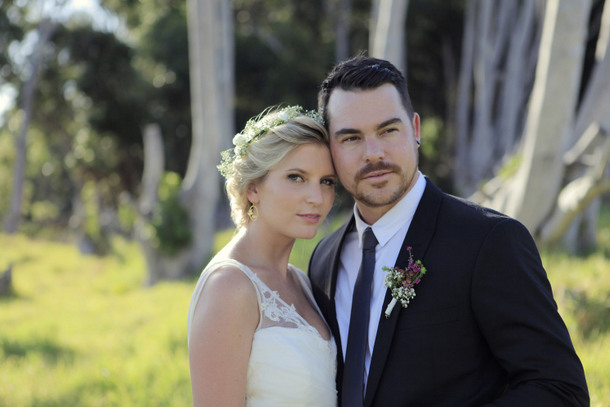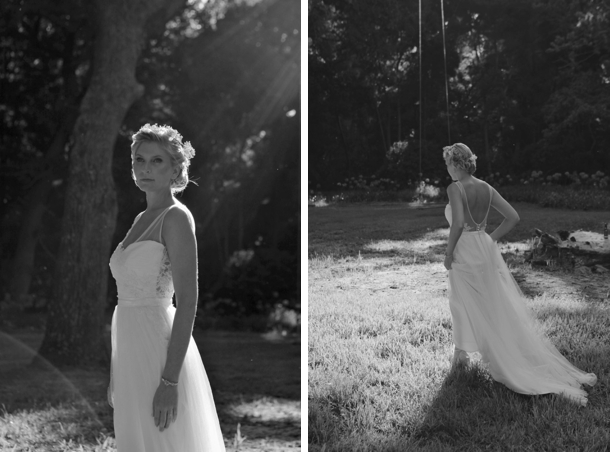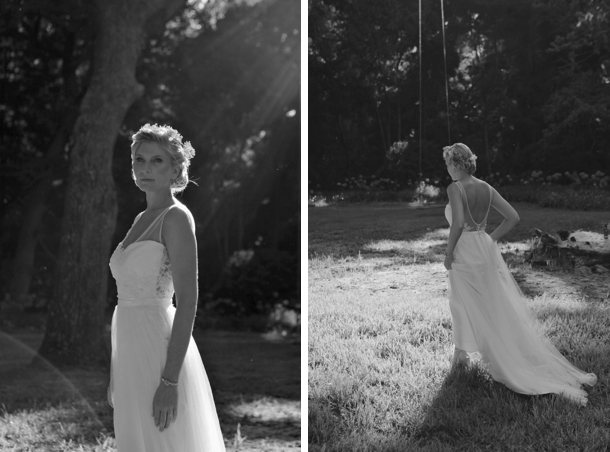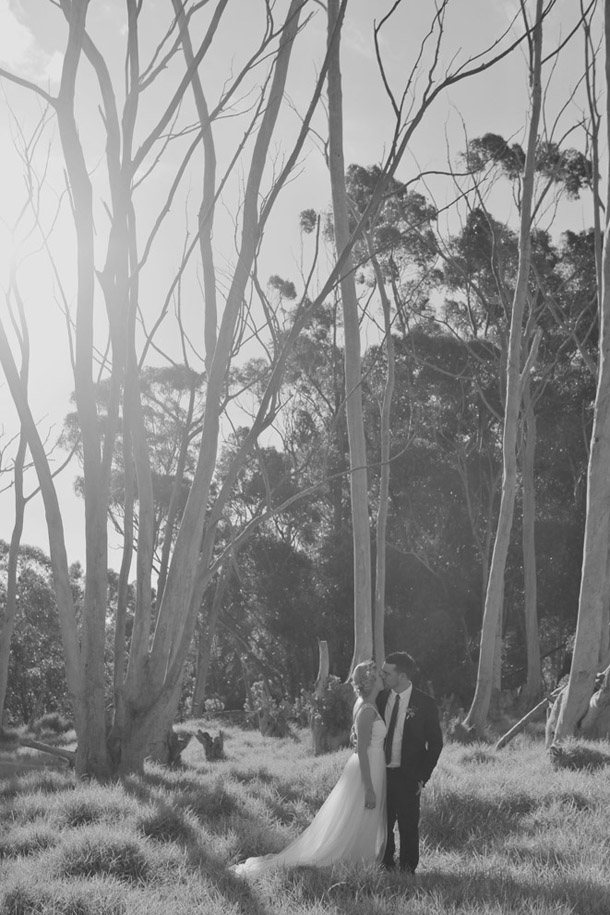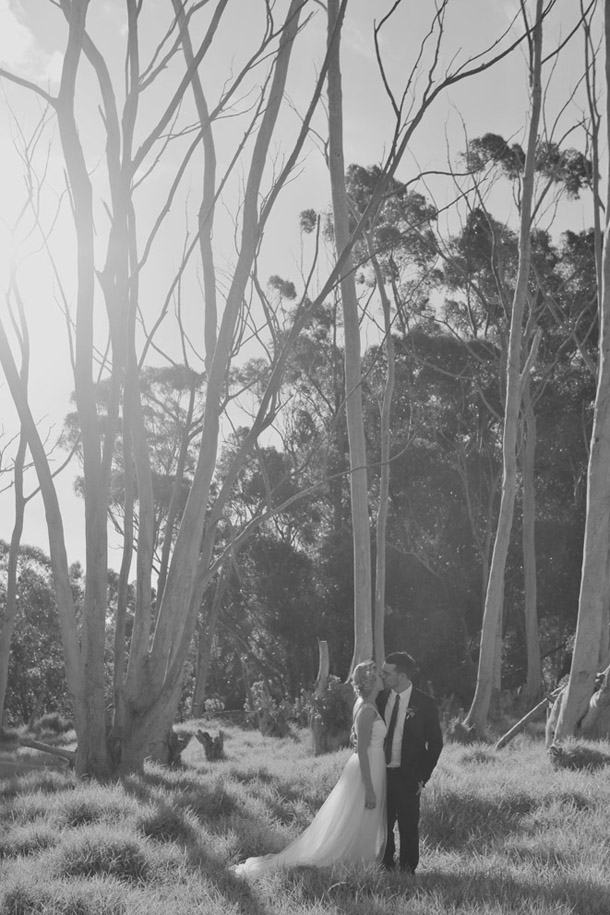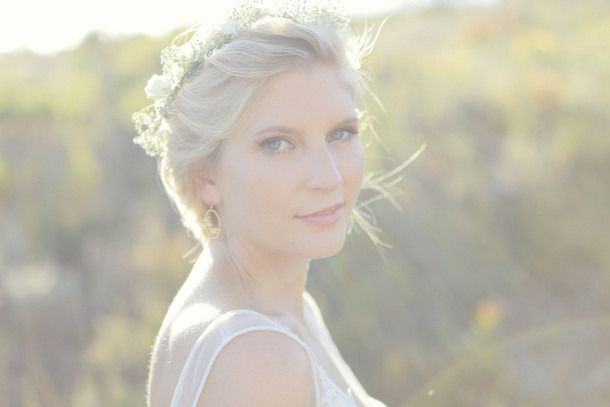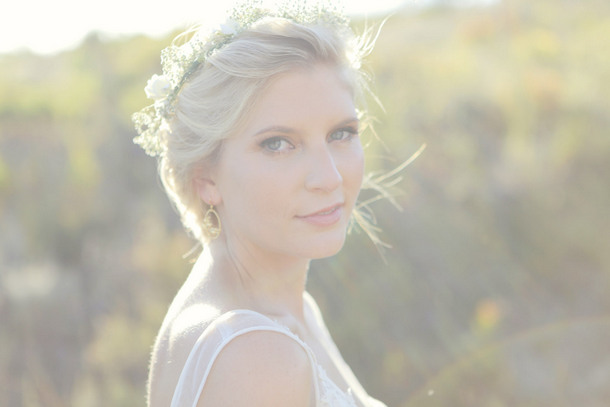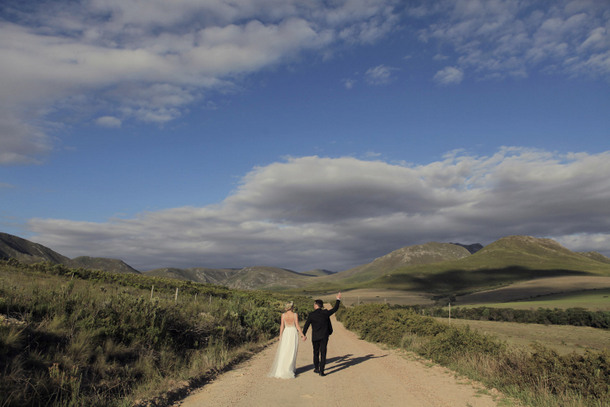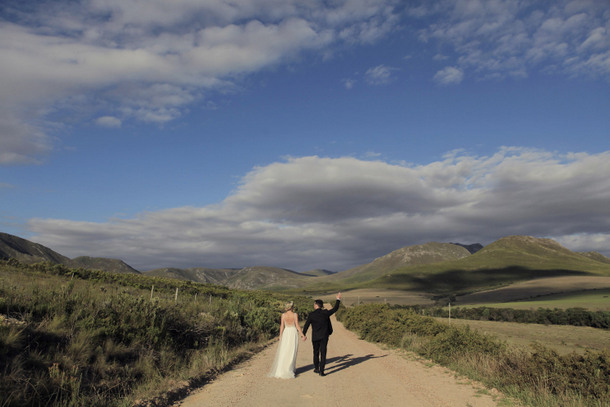 The Honeymoon
Ryan surprised me and took me to a guesthouse in the area, which was just stunning- on a fynbos reserve. Unfortunately I had to be back at work shortly after so we could only spend one night there. But we are having a belated honeymoon in Thailand for two weeks – we cant wait!
Advice for Future Brides & Grooms
Enjoy every moment. Don't stress out – there is no reason to – let go and it will all work itself out. Be true to yourself – let your personality shine through.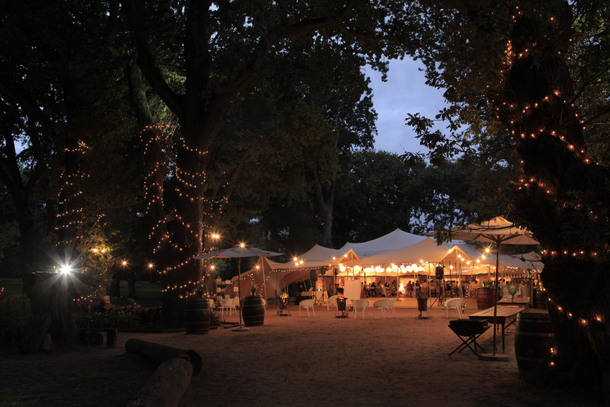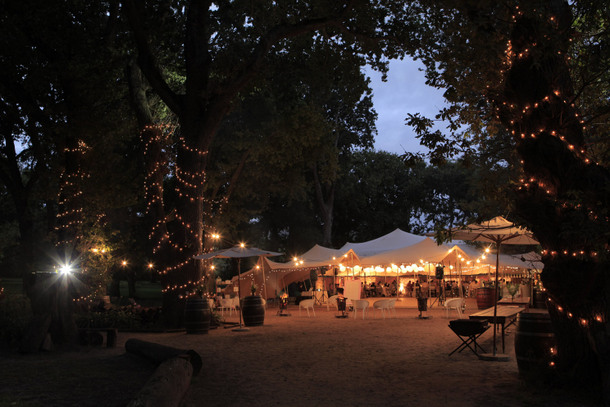 You can see more from this wedding on Lar Leslie's blog.
SERVICE PROVIDERS
Venue & catering: Beloftebos | DJ: Silk Music | Photography: Lar Leslie | Cake: Whipped Cakes | Stationery: Silk Design | Bride's dress: Robyn Roberts | Groom's attire: Tiger of Sweden