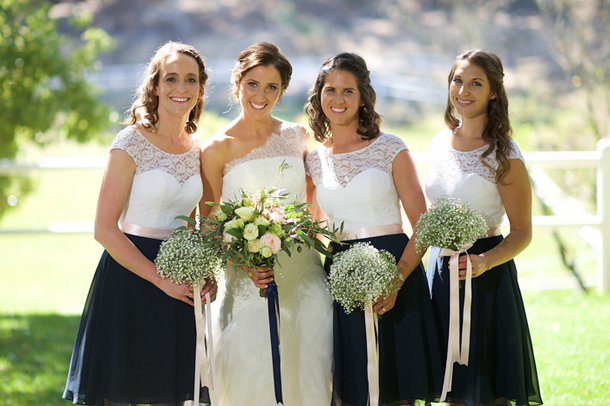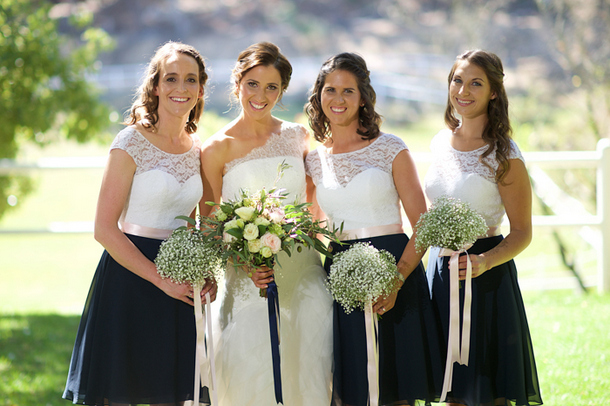 The happy faces say it all – this rustic celebration is full of fun! Jess and Gerard are one of those couples you can see from a mile off have a jol together, and that kind of relaxed goodness infused itself into their wedding day, through everything from an ice-cream cart to Easter bunnies on the table (a nod to the timing of their big day), to his-and-hers cakes to a surprise flashmob at the reception. But that's not to say it was short on pretty – oh no! SBB Directory star Neva Ward of Bright and Beautiful did an amazing job of bringing Jess's navy and blush palette to life, and we also love the stylish mix of two-tone bridesmaids, navy suited groom and groomsmen, and of course Jess's seriously gorgeous Pronovias gown. All beautifully captured by Wil Punt of Peartree Photography !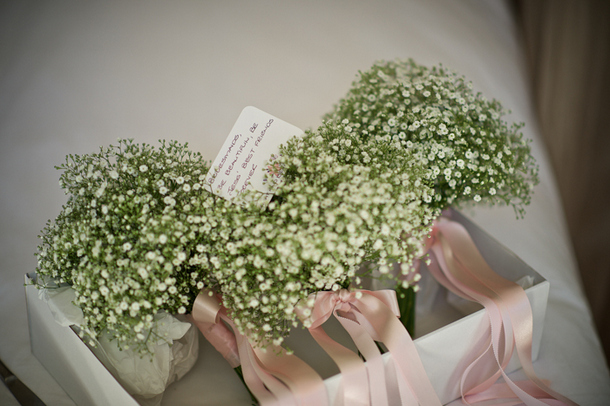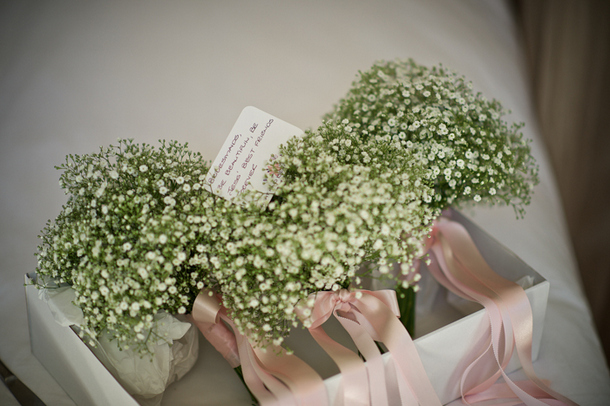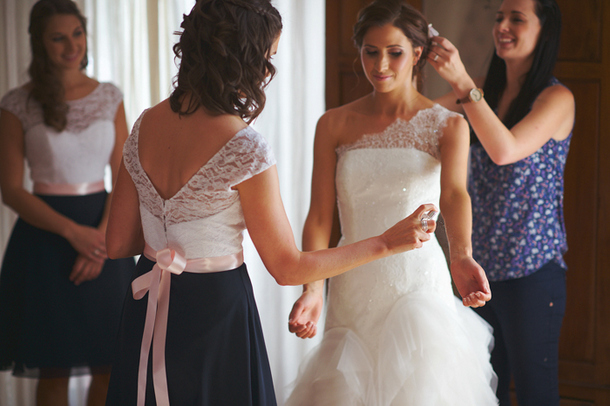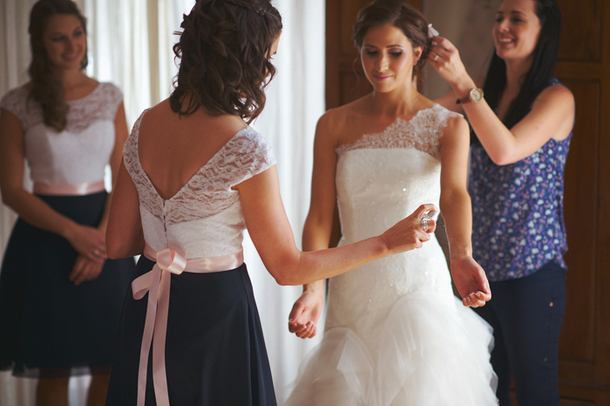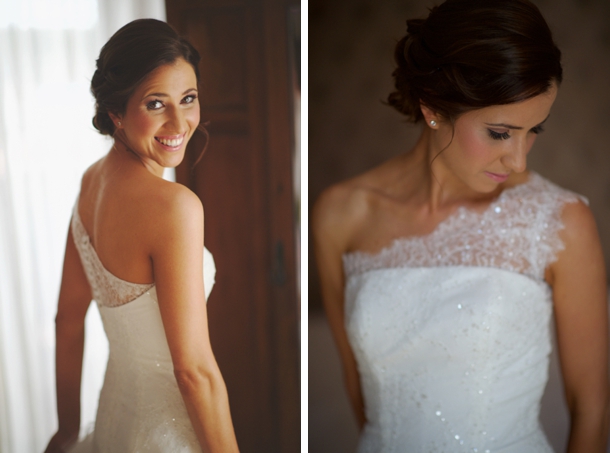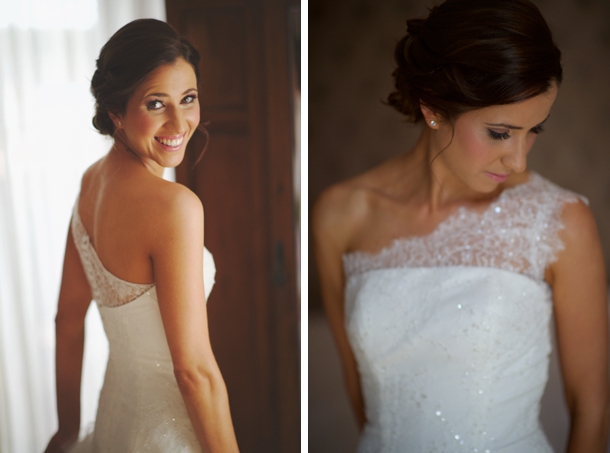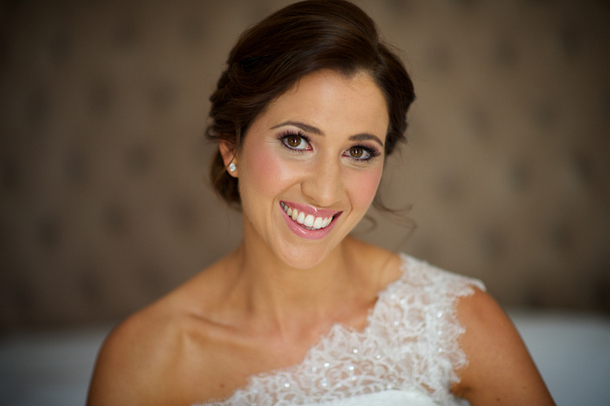 Love Story
Gerard and I met through my sister – they were both working at Deloitte in Cape Town at the time. We started out as friends who ran together on the promenade in Sea Point – as soon as we became 'official', it was safe to tell him how much I hate running! Since then we have found many, many things we enjoy doing together – running is not one of them. We are known by our friends as having endless energy levels and we're fairly certain this means none of them will babysit for us one day. However, we've gone through some hard times together and I'm certain that it's our overwhelming love and zest for life that has got us through. The first two years of our relationship were tough and involved a lot of long distance (Toronto – Cape Town, then New York – London, then London – South Africa). It was so tough and I never recommend long distance to anyone, but we are living proof that it works. It's because of those first few years that I know we'll get through anything life throws at us! 
The Proposal
Gerard and I live in London and I was always pretty adamant that I wanted to be in Cape Town near family if he were ever to propose. We went home for Christmas in 2013 and although I had a sneaky suspicion that he was going to propose, my sister and now brother-in-law got engaged, which threw all suspicion out the window. The next day, Gerard and I ventured off to La Petite Ferme in Franschhoek, which I did know about as we had booked it together and therefore I had no preconceived ideas that he was up to anything of the proposing sort. It is a very special place to me and my family as we've gone there since I was a little girl every year on my parents' wedding anniversary and many other special occasions. After a wonderful long lunch and a walk into town, we came back to our little vineyard villa and when I opened the door, all I saw was rose petals, candles, champagne, flowers and cheese platters! I thought we had walked into the wrong room and turned around mortified to let Gerard know. Then I realised I was looking at all my stuff and that, in fact, he was about to propose. It was magical – the sun was setting and we popped some champagne while watching the sunset through the vineyards.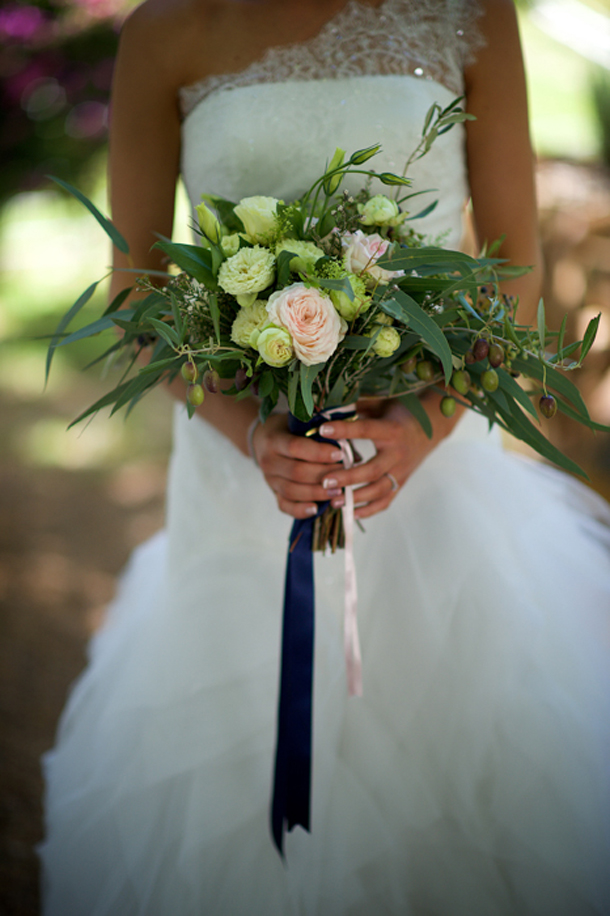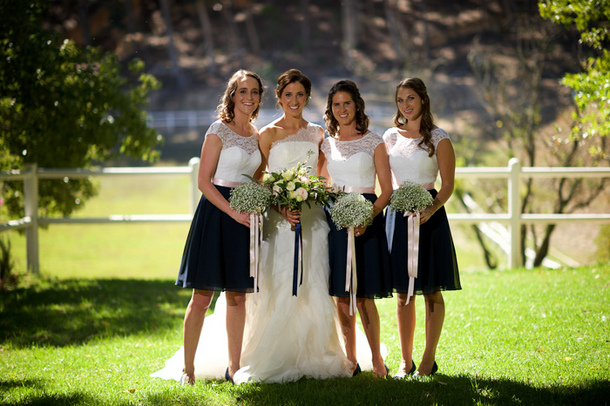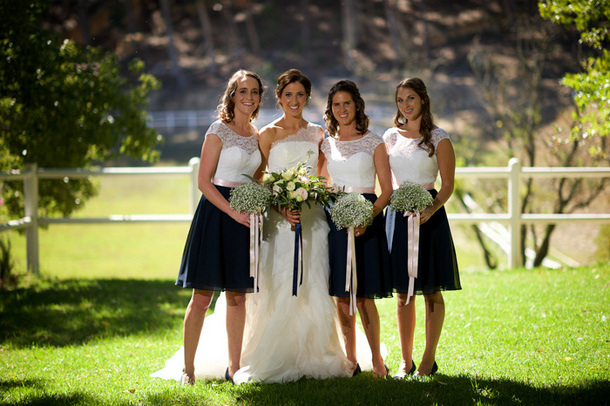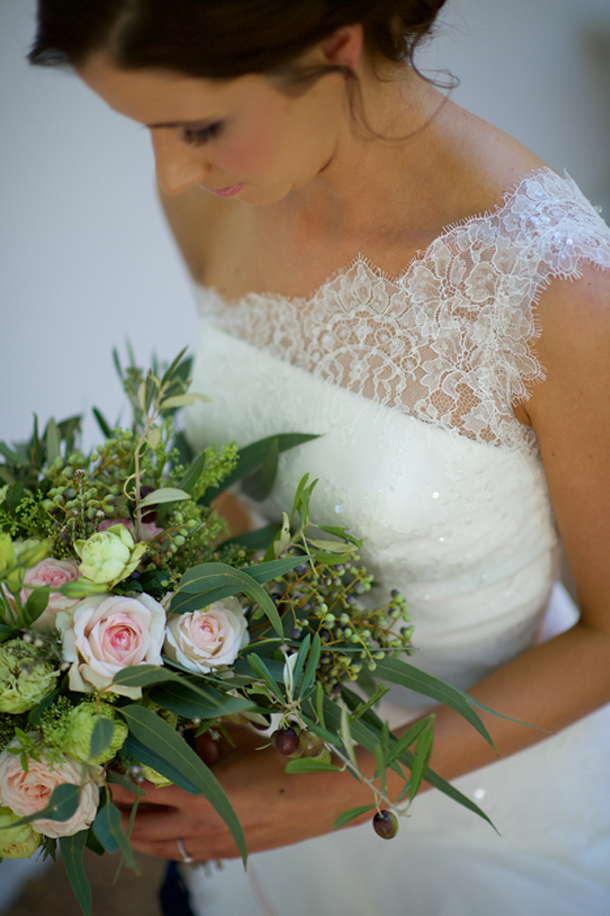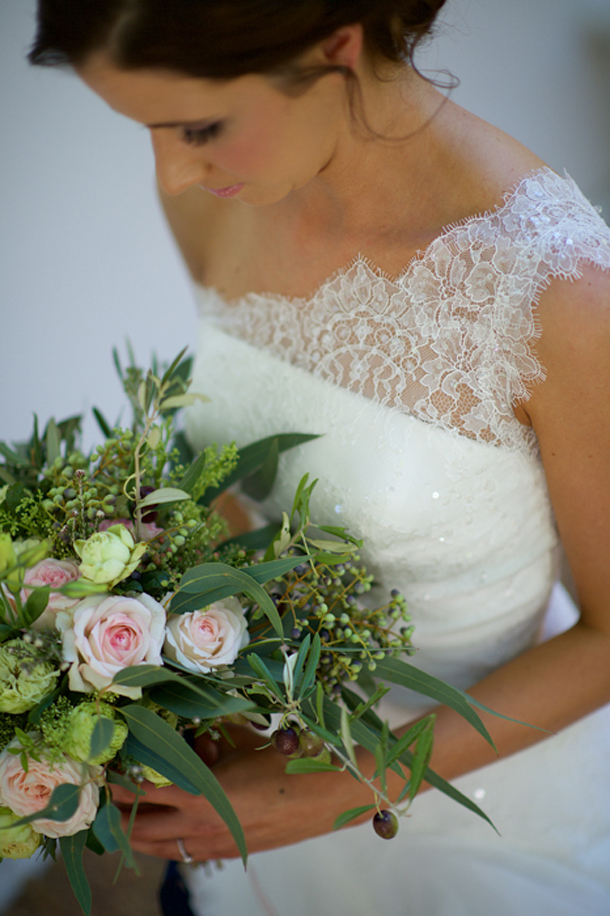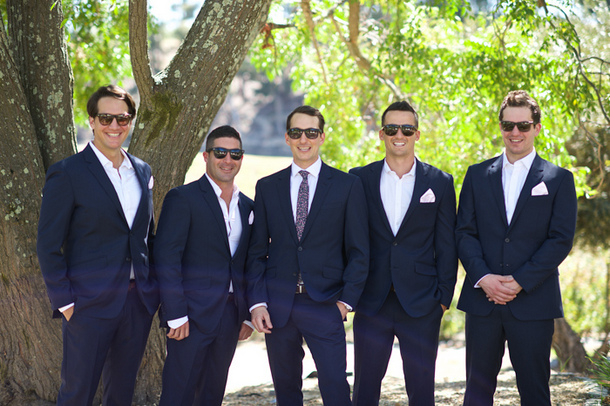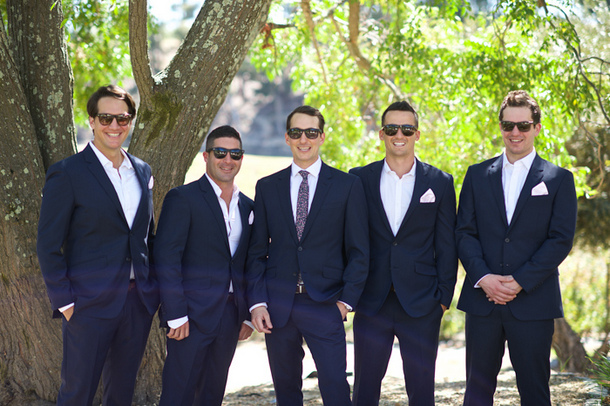 The Venue
Living in London, it was difficult to choose a venue as we weren't able to physically go and look at them. I found Langkloof Roses purely by looking at wedding blogs and reviews – none of my friends at the time had been to a wedding there, so I sent my parents to go look at it and they said it suited us perfectly. Langkloof Roses offered everything we were looking for – rustic with a touch of class. I loved that everything was all in one place and that a lot of people didn't have to travel (especially because so many people travelled from all over the world to be at our wedding – not a very good carbon footprint and I work in sustainability!) When my Mom and Dad described it to me, they said it was like a little French village where everyone could relax and get away. How can you say no to that?! Their accommodation was idyllic and their food incredible. The fact that everyone working there is amazing, friendly and efficient just reinforced our decision to have our special day there.
Wedding Style
From day one, Gerard and I agreed that we wanted a rustic but pretty wedding. We were also getting married the weekend before Easter and wanted to incorporate that in some way. I always thought of having aqua and peach as my wedding colours, but then after looking extensively at Pinterest, I saw navy blue and peach and decided I wanted that. Closer to the time of the wedding, I saw another colour palette (navy, blush pink, slate and velvet) – I totally fell in love with it and had the ribbons on my bridesmaid dresses changed to blush pink instead of coral. I think it gave a much softer touch to the wedding – and Neva agreed that it would be much easier to find flowers matching this colour scheme. To be honest, after we decided on the style and colours, we handed over to Neva who captured this vision perfectly!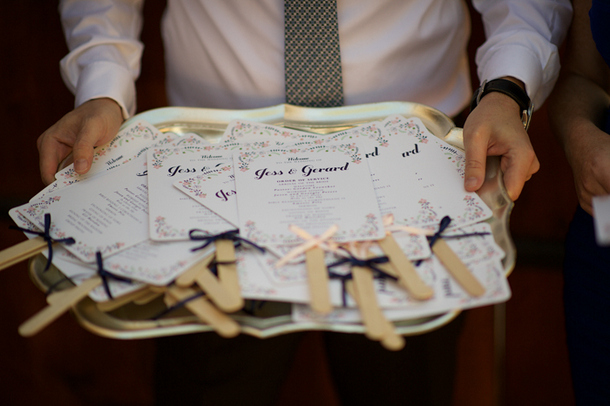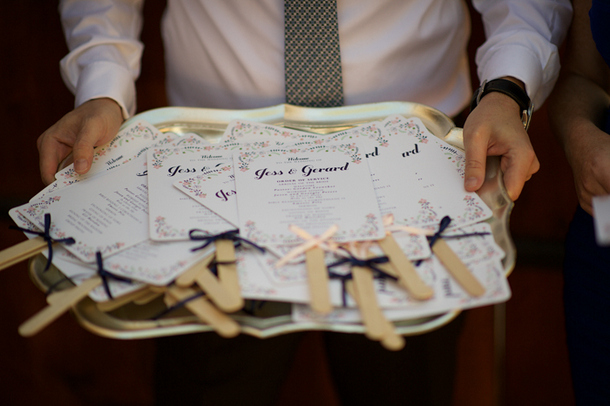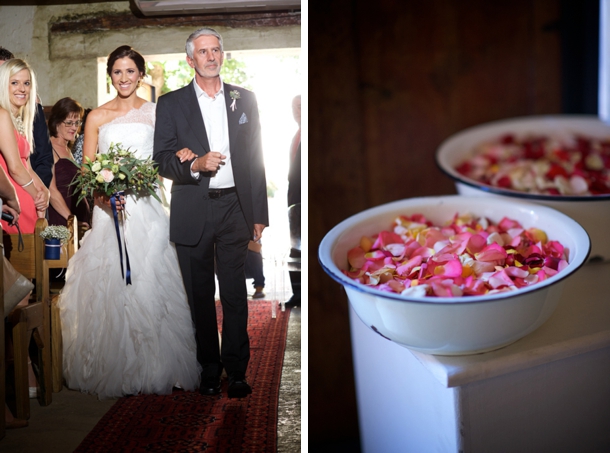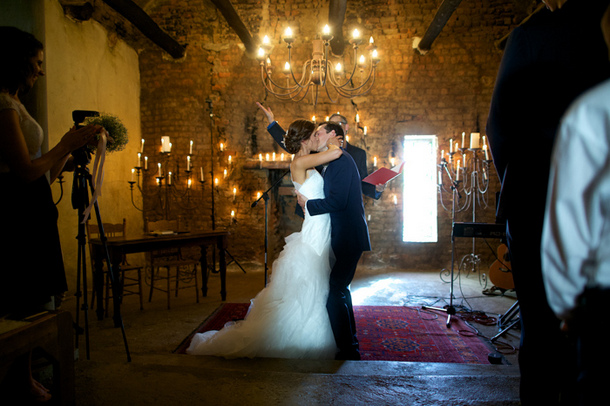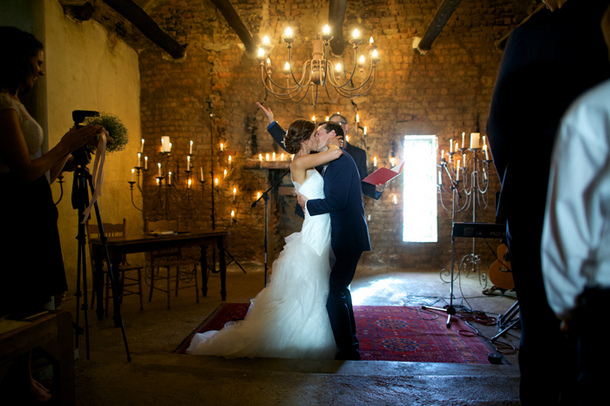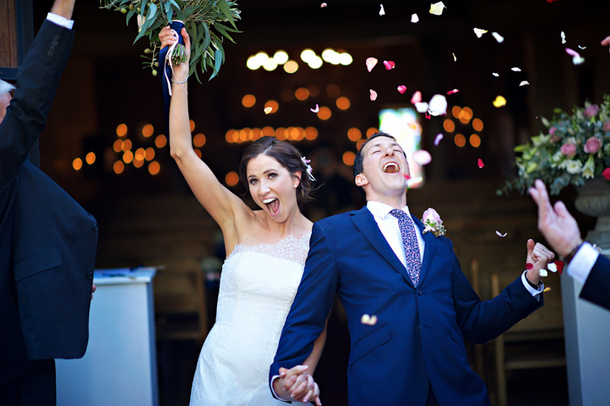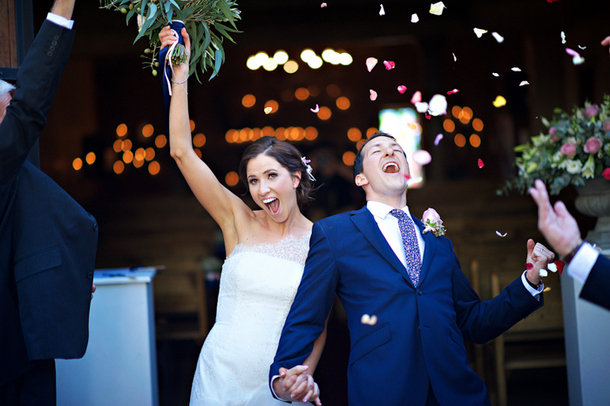 Wedding Details
I think without even trying, every element of our wedding naturally told our story and reflected our personalities. That, combined with Neva's amazing ability to choose ideas that reflect a couple's individual and combined stories, meant that every detail of our wedding represented our fun, quirky, unique and sentimental personalities. To say I love ice-cream would be an understatement, so of course we had to have ice cream from Las Paletas, which was a total highlight! We also couldn't choose between cake flavours so we did his and her cakes. Mine was chocolate nutella with white butter cream icing and fresh flowers. All Gerard wanted was red velvet cake with a Superman figurine on top – so that is what he got. Our cakes were from the Birdcage in Stellenbosch and hand to heart can say it was the best wedding cake I've ever had (and I love baking and have a baking blog – so this really means something!). Our box of props on the open dance floor was definitely a hit – even Gerard's granny got involved and had a pair of huge sunglasses on the whole night. It was us in every way and just reflected our love for fun. 
The Flowers
We never wanted huge flower arrangements, but rather understated and pretty arrangements which looked natural and not too rigid. They were soft – both in appearance and in colour. My favourite flower arrangements were the bunny cake stands holding up balls of baby's breath with their feet. I was never adamant on having specific flowers – and I think that was a good thing. You have to trust the person doing your flowers to know what will work best based on what's available etc. So long as you've given them suggestions and ideas of your vision for flowers, you're ok. I think if you're too set on what you want, you get disappointed.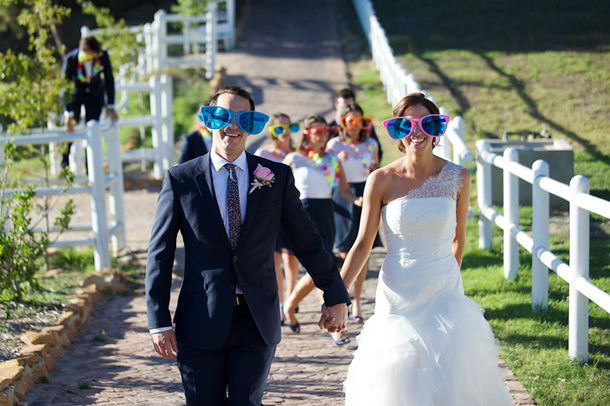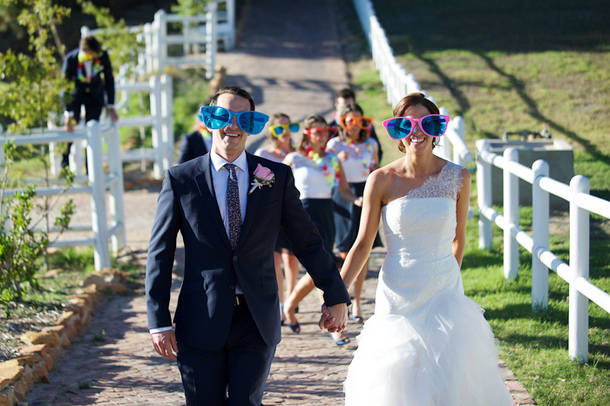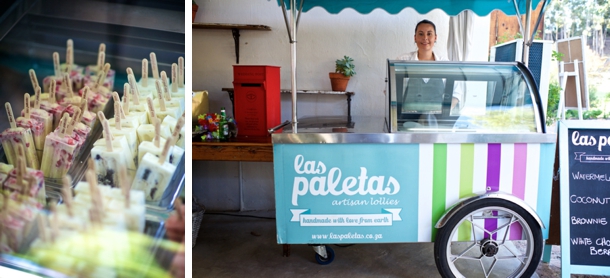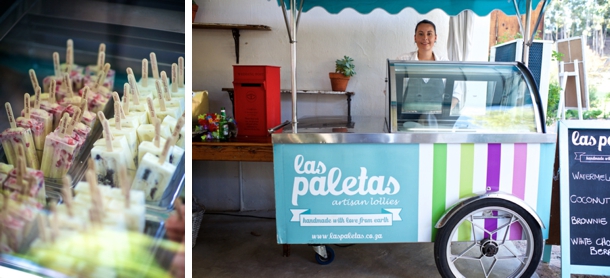 The Dress
This is quite a funny story really. My sister, another engaged friend and I went to a sample sale at Pronovias in New Bond Street in London to 'just have a look'. Have you seen that episode of Friends where Monica, Rachel and Phoebe go to a sample sale and they all have whistles to call each other when they find the dress Monica wants? Well, it was exactly like that. Dresses were on sale for 75-80% off, which was a massive bargain given how incredibly amazing (but expensive) Pronovias dresses are. I picked out a dress for my sister to try on, but while I was waiting for her to get out of another dress I tried it on for fun. Well, I put it on and it fitted like a glove. Everyone stopped immediately and said 'that's your dress'. It was the third dress I tried on that afternoon and I didn't get out of it until I paid for it. The shop assistant threatened to start charging me rent. It was so far from what I thought I would wear. In fact, everything I wanted initially looked like a sack on me – or like I was wearing a nightie or sheet. It's amazing how you have an idea of what you want, but until you actually start trying on dresses you see that you require a totally different style to suit your body type. I loved (and still love) my dress. Obviously I stressed that I had only ever tried on three dresses and bought it fifteen months before my wedding – but actually I think that was the best thing to do. You get so stressed closer to the wedding that you start doubting everything (and especially your dress). But thank goodness I made that decision when I was calm, cool and collected, because on the day I loved it even more than I did when I first tried it on. It was quirky and bold at the same time.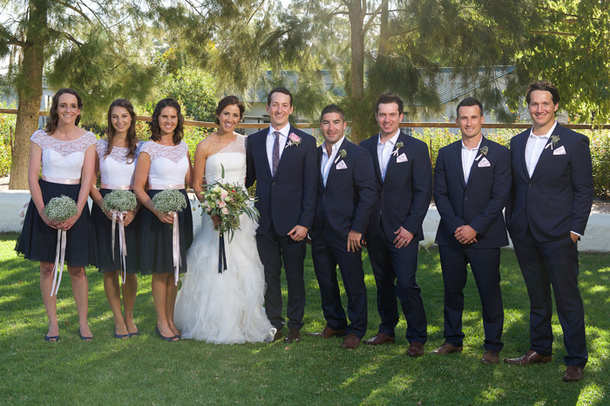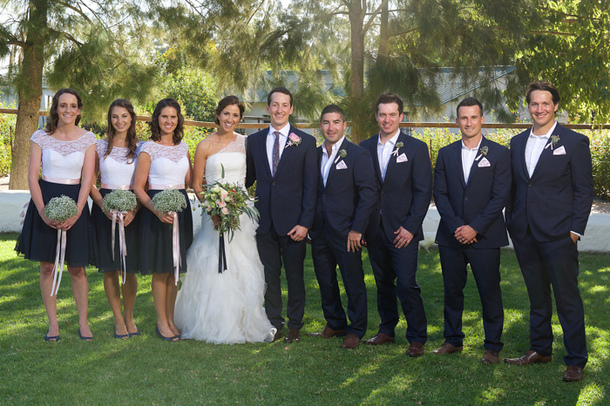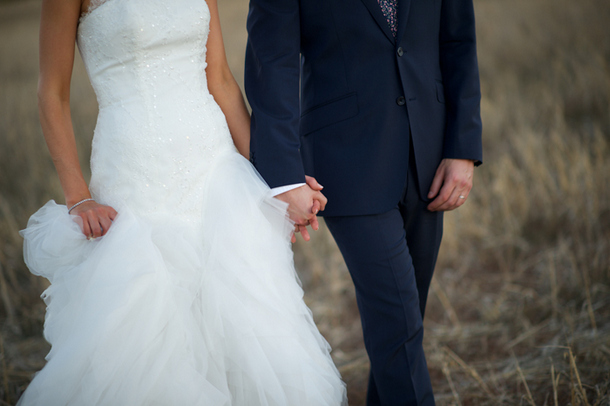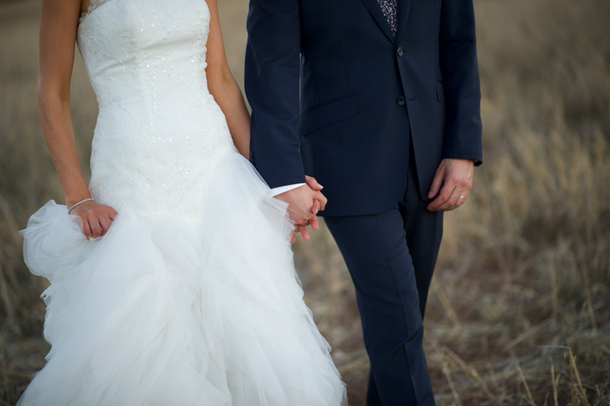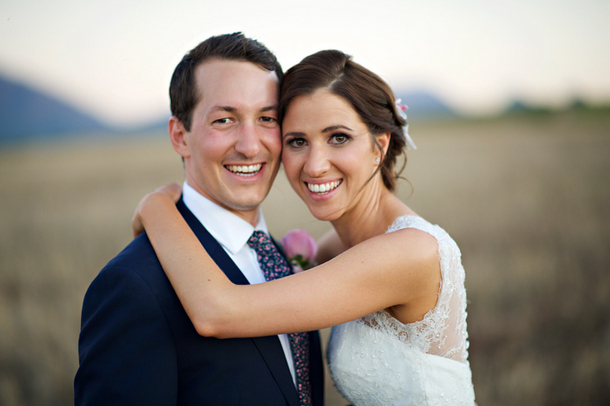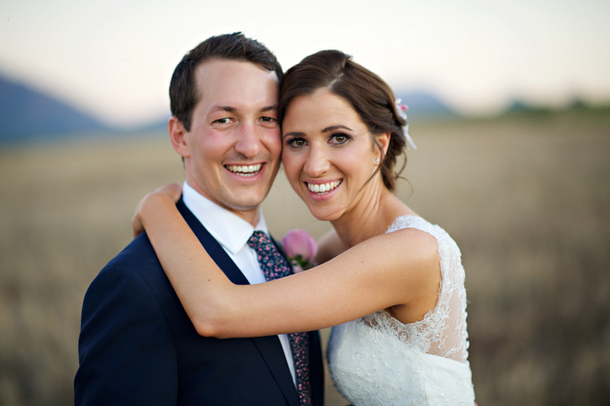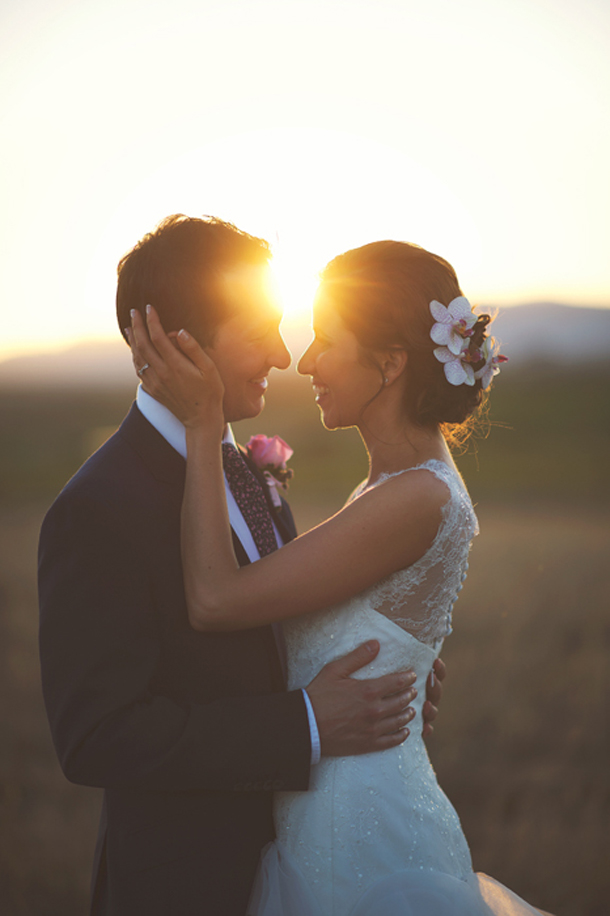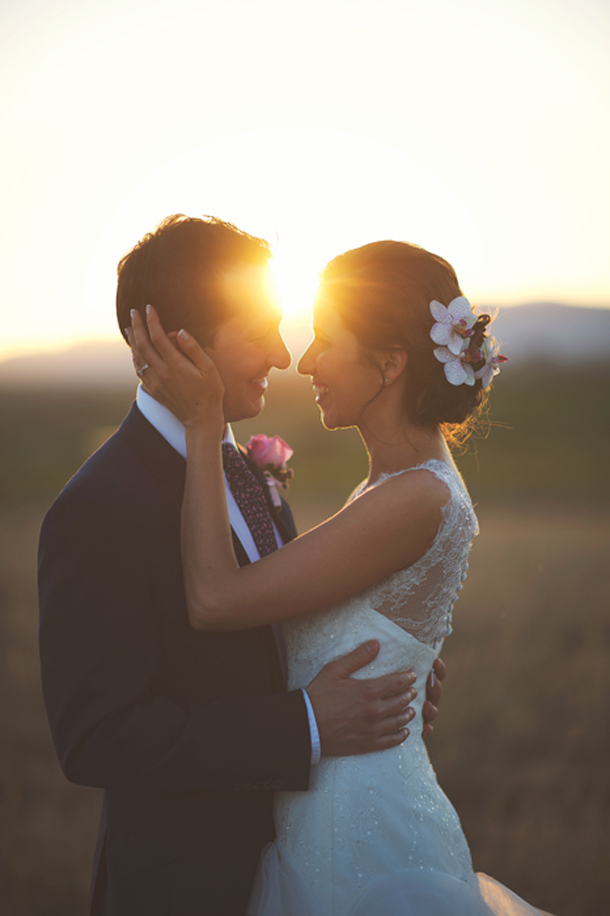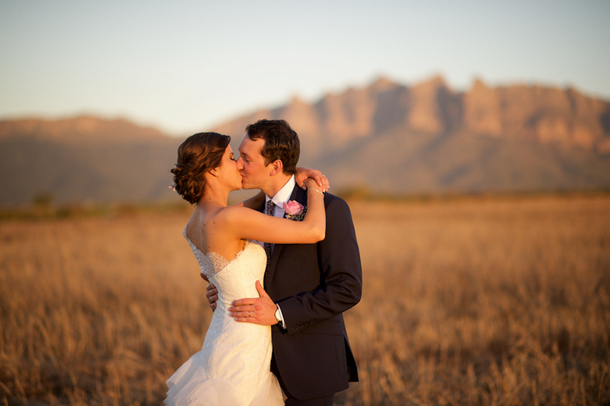 Memorable Moment
Our friends organised a surprise flash mob dance to Journey's 'Don't Stop Believing' – a classic favourite for me and my group of friends – just before I gave my speech. Gerard and I were blown away and it was truly the most surprised I've ever been and the most special thing my friends and family have ever done for us. We both had serious tears combined with laughter – it was a precious moment we'll cherish forever.
The Honeymoon
I like to be in control far too much to enjoy not knowing where our honeymoon was – so, we planned it together. We had friends getting married the week after us in St Francis, so we spent a week driving up the Garden Route (with two nights at La Petite Ferme in Franschhoek of course). After that we went to the Maldives for a week, which was absolute paradise and has ruined me for all other holidays. We spent the week eating, sleeping, reading, snorkelling, swimming and going for massages – exactly the way a honeymoon should be!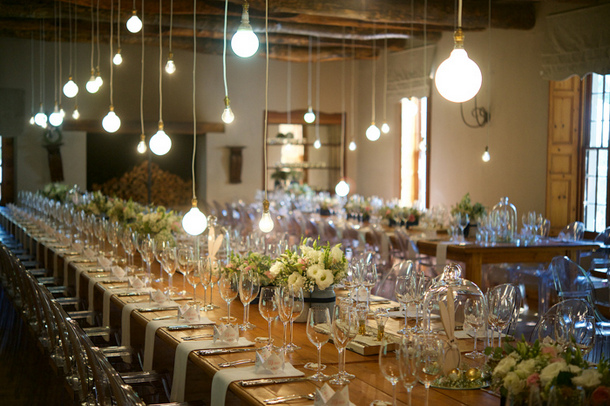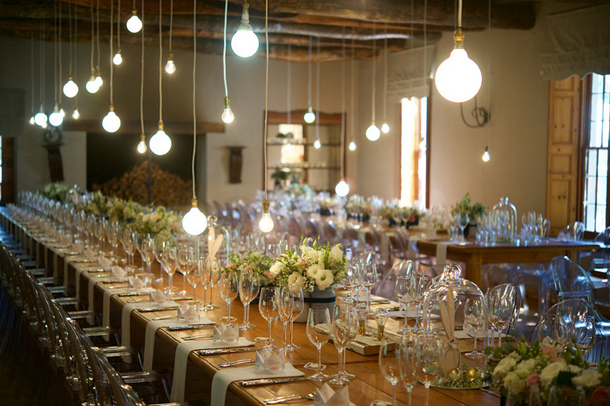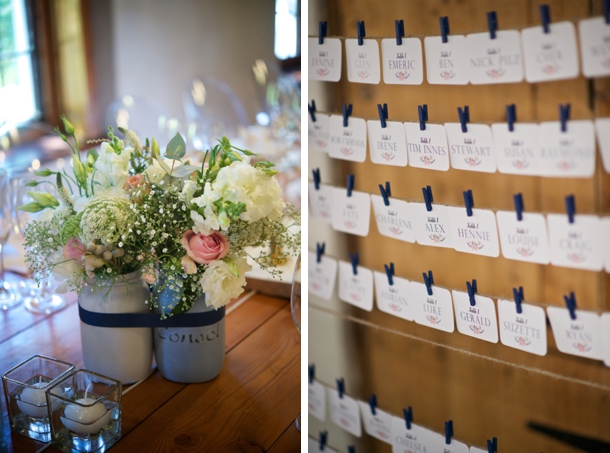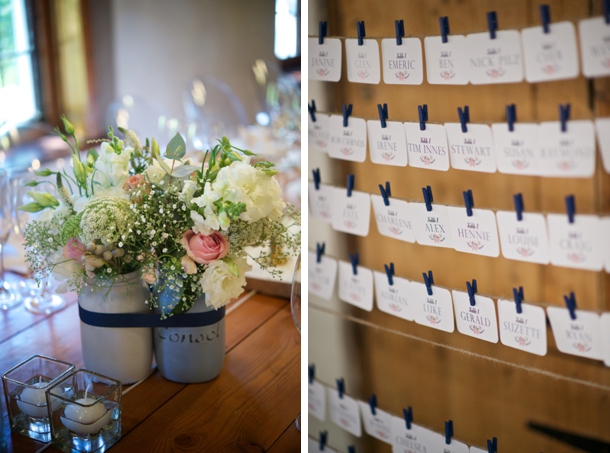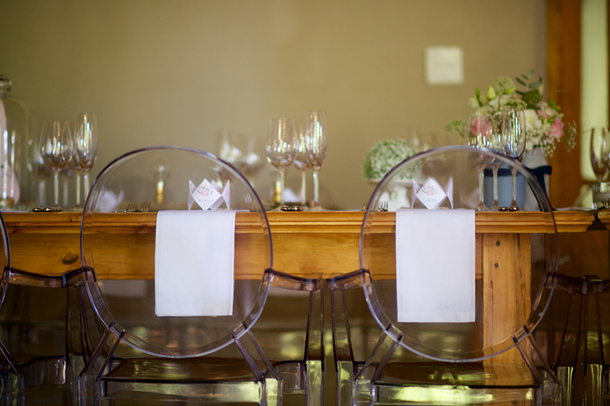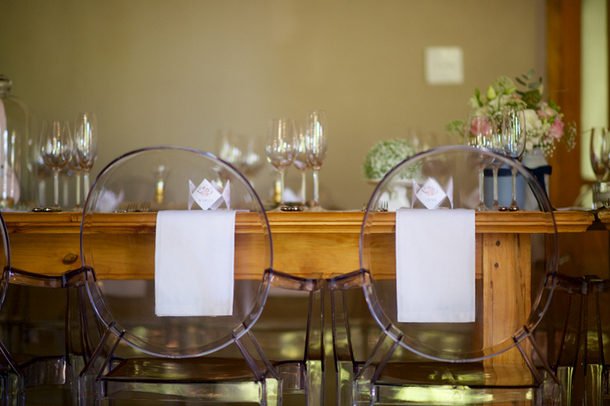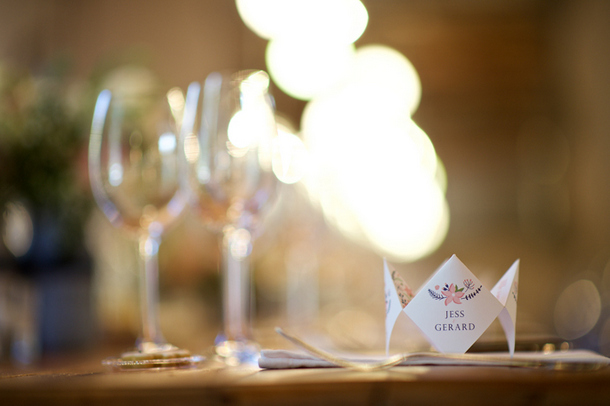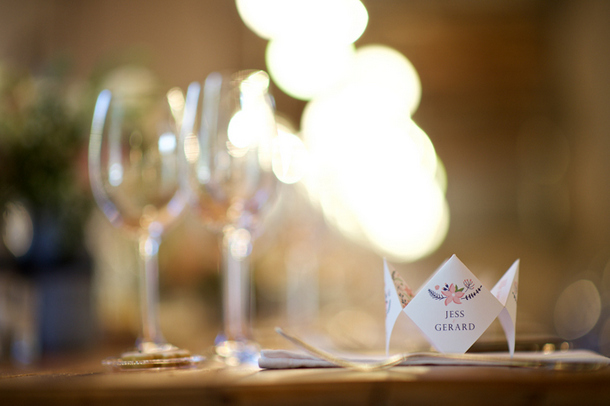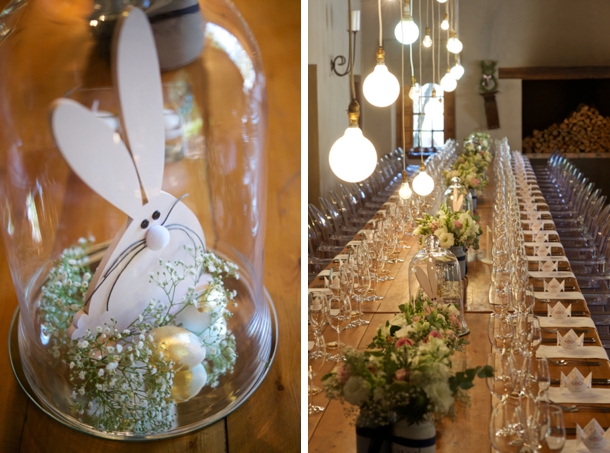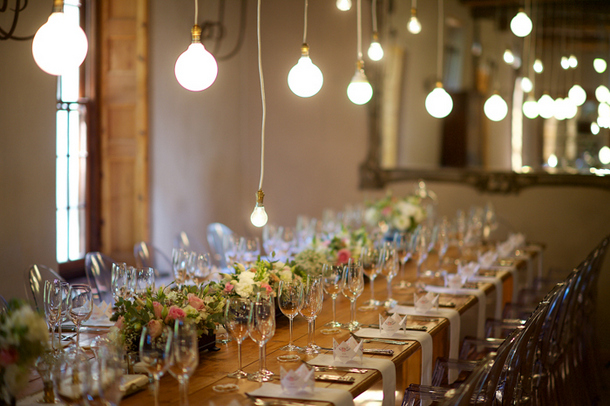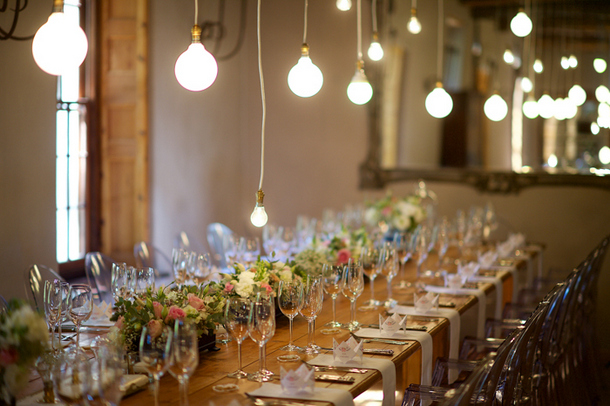 Advice for Future Brides & Grooms
Even though the planning can be stressful, especially toward the end, enjoy it – because the day goes so quickly (everyone tells you that, but it does).
Gerard and I took a moment when everyone was dancing to step back and look at our wedding, just the two of us. It was amazing to step back, look at everyone having an amazing time, and appreciate everything that went into organising what was an incredibly special day.
Don't go somewhere where you have to sightsee on your honeymoon – go somewhere where you can truly relax. I was utterly exhausted by the end of it and was so grateful to just bum around!
Don't put off until tomorrow the things that can be done today (i.e. don't procrastinate). The admin gets so much more intense a few weeks before the wedding – sorting out your order of service, your seating plan or anything else that can be done early on makes such a difference!
Get a videographer!! You don't remember the day and I'm so grateful that I can actually listen to the speeches now as I don't remember much of what was said.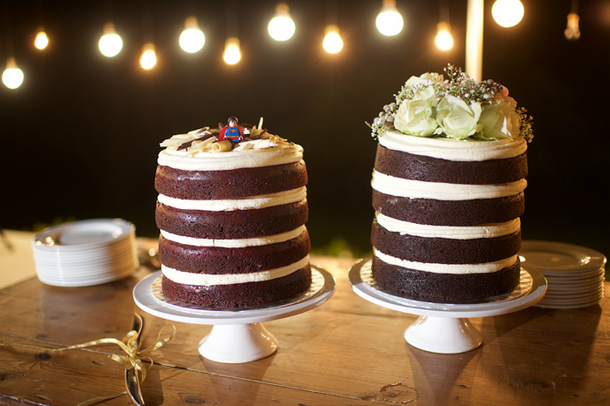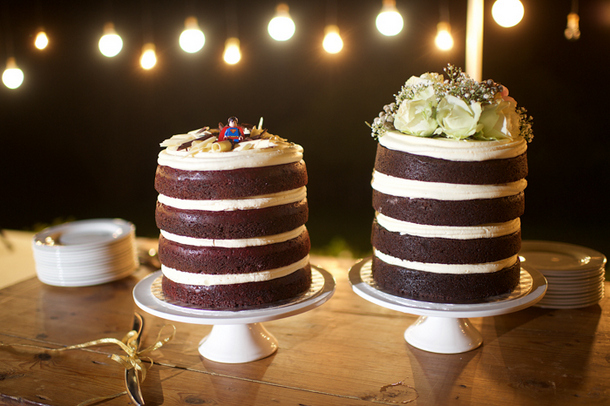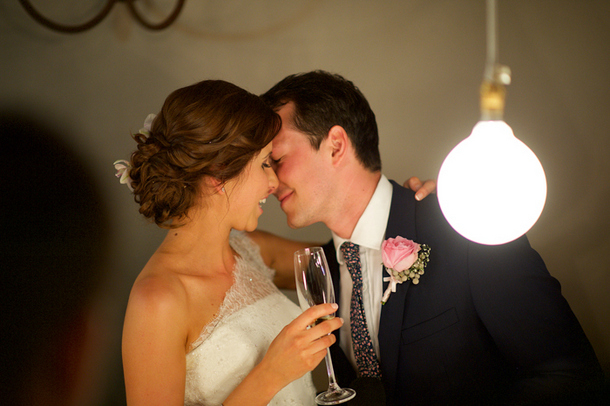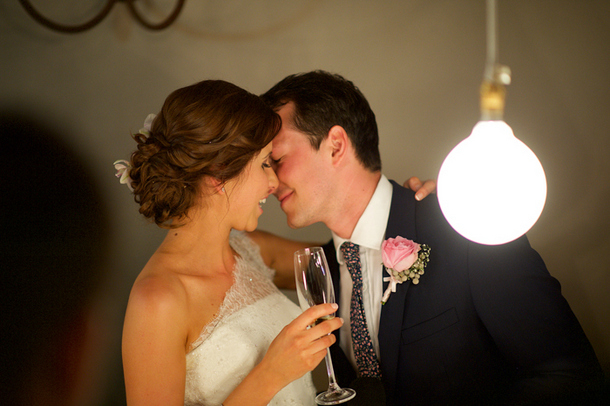 You can see more from this wedding on the Peartree Photography blog.
SERVICE PROVIDERS
Venue: Langkloof Roses | Photography: Wil Punt of Peartree Photography | Styling, flowers & decor: Bright and Beautiful | Bride's Bouquet: Aartsappel | Video: MvR Weddings | Cakes: The Birdcage | Stationery: Pretty in Stains | Bride's dress: Pronovias | Hair & makeup: Marli Basson | Bridesmaids dresses: Not Another Boring Bridesmaids Dress, London | Groom's attire: T.M. Lewin | Lasercut bunnies: Liqerish | DJ: Ryan Engelbrecht, Silkmusic | Artisan ice lollies: Las Paletas | Bunny biscuit favours: Baked Boutique
Save