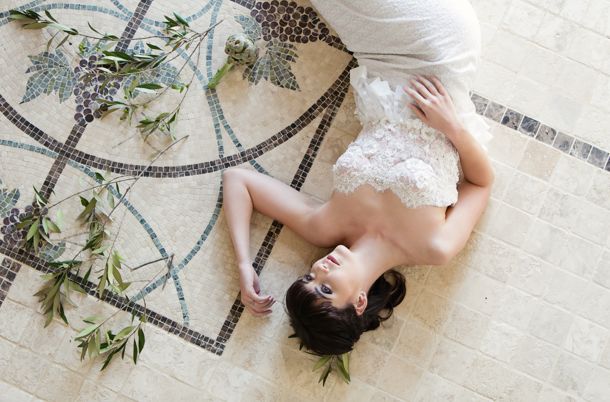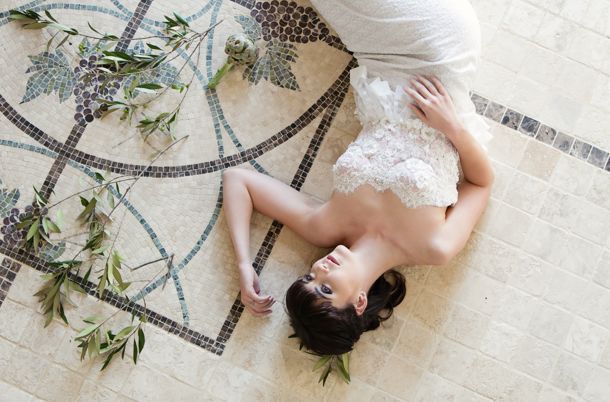 Afternoon, brideys! I'm vastly excited to bring you this afternoon's styled shoot, because it is all about Italy and if you don't know this about me by now, I LOVE Italy. Partly because they gave me a passport (thanks, Italy!) and half of my family heritage, including a love of food, of company, of sunshine. I lived in Italy for a year when I was in my 20s, and for a month last year, and I've been dozens of times in between – I simply can't get enough. So the TopVendor Wedding Awards team didn't have much convincing to do when they sent over this gorgeous piece of inspiration, created with the rolling hills of Tuscany in mind that they put together recently with some of our favourite wedding suppliers, including the gorgeous floral stylings of Flowers in the Foyer. Come, enjoy it with me, and see how to bring a touch of la bella vita to your wedding day.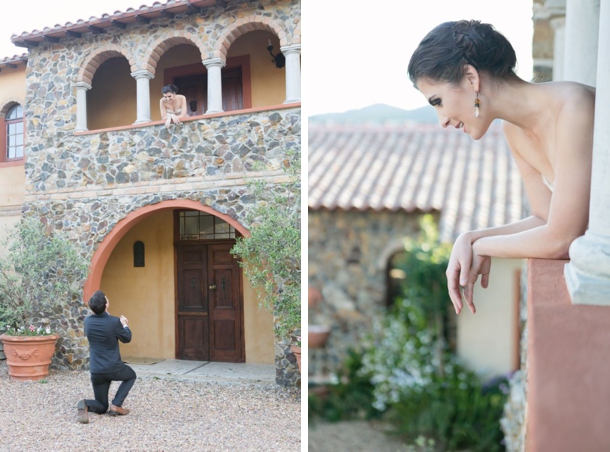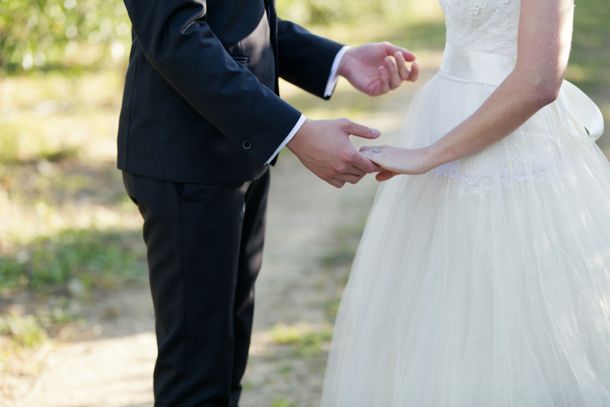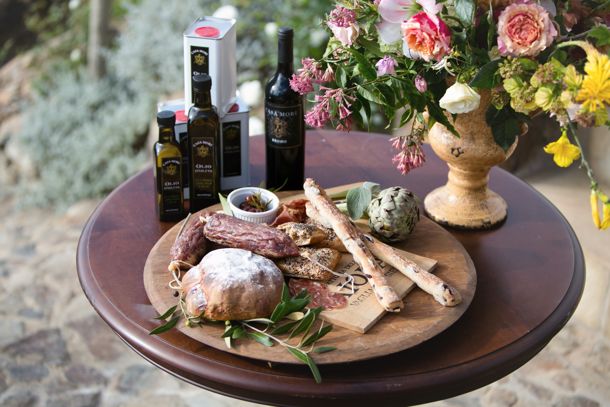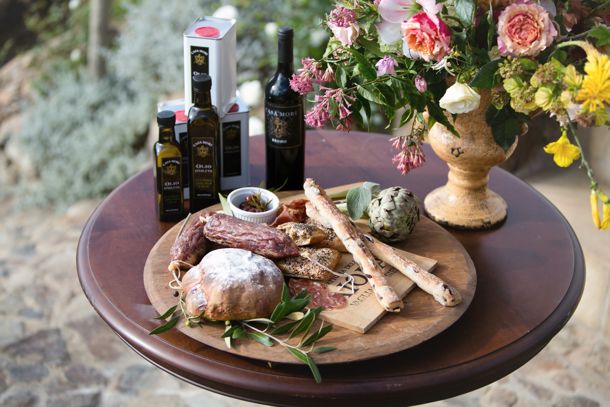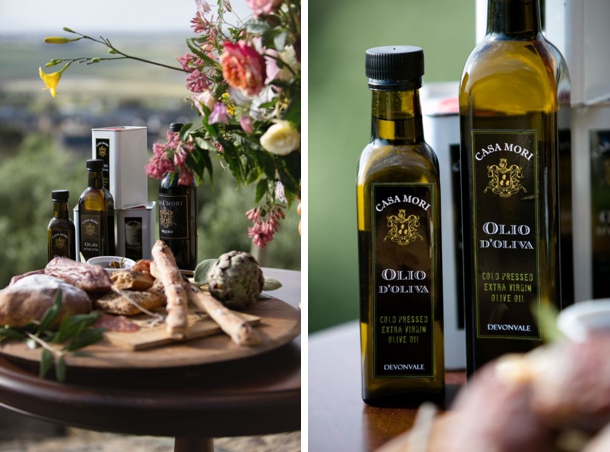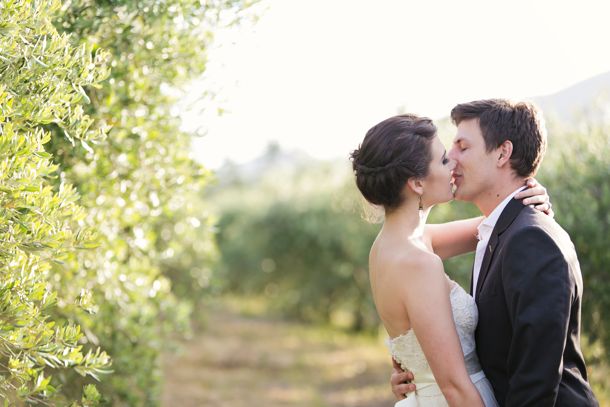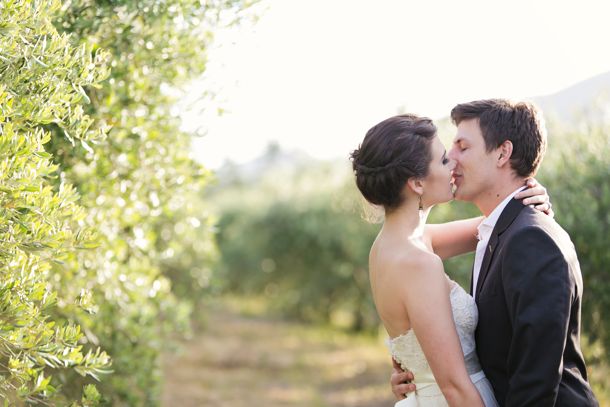 Here's some background from the TopVendor team:
To celebrate summer, our intention for our fourth styled shoot was to whisk everyone away to the rolling hills of Tuscany. When thinking of Italy it is impossible not to think of a big table surrounded by friends and family enjoying delicious Italian food and wine. The venue for our Italian shoot was at the homestead of the Mori family. One of the many products from Casa Mori Cucina is the artichokes that are grown and enjoyed each year at the annual artichoke festival.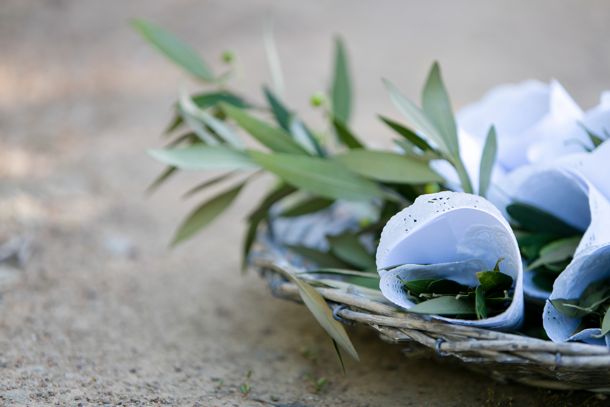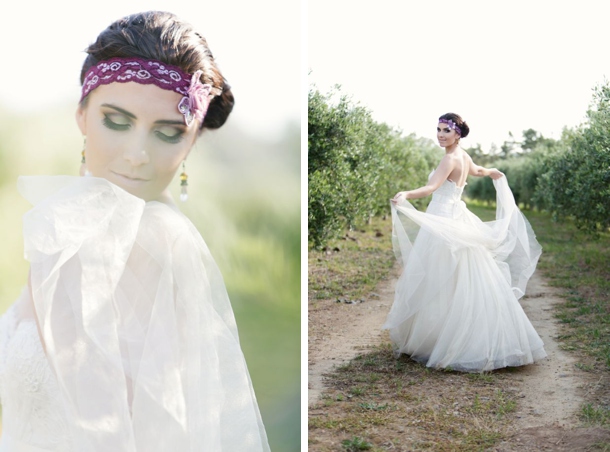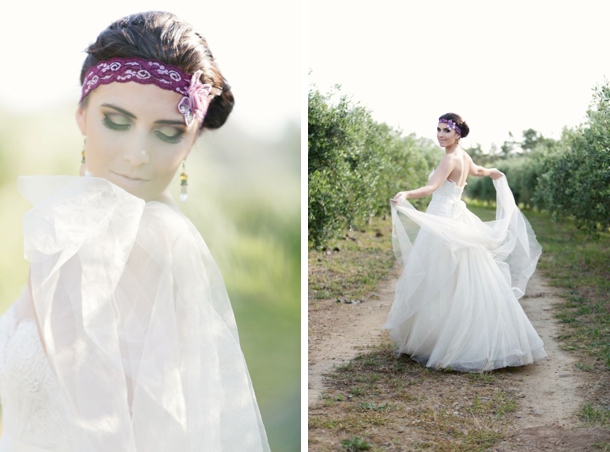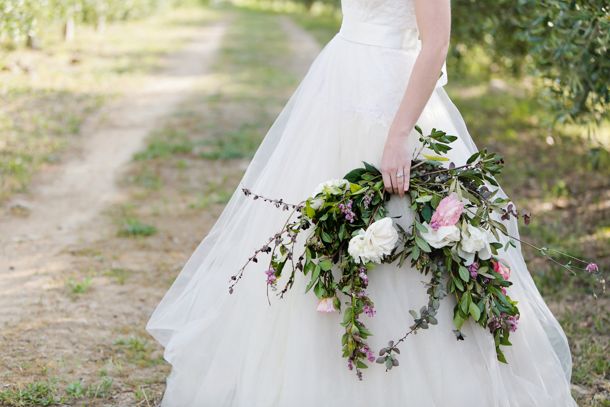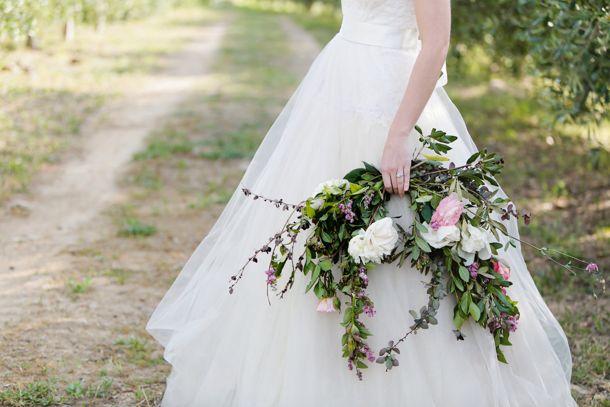 For an afternoon they welcomed us into their home and we had an amazing time creating the Tuscan Romance styled shoot together with our TopVendor participants. Claire Harries was the photographer of the day and she captured the stunning pictures for the shoot. "Non si vive di solo pane" – One does not live by bread alone. We took this Italian proverb to heart and created a spread for the table with a variety of meats, breads and olives. We also had a summer cocktail that we made, together with some wine and olive oils made by the Mori family.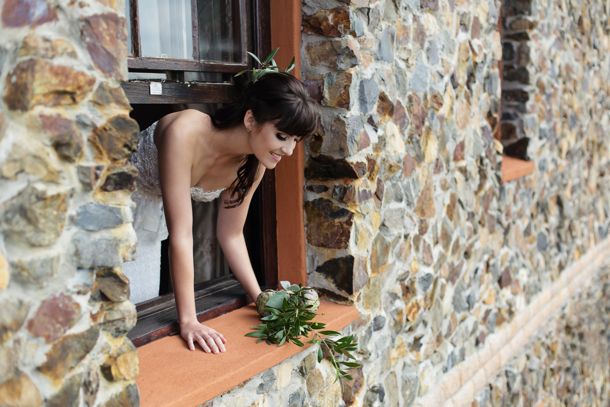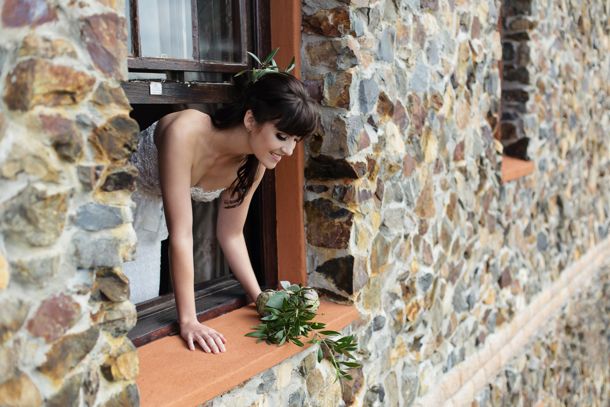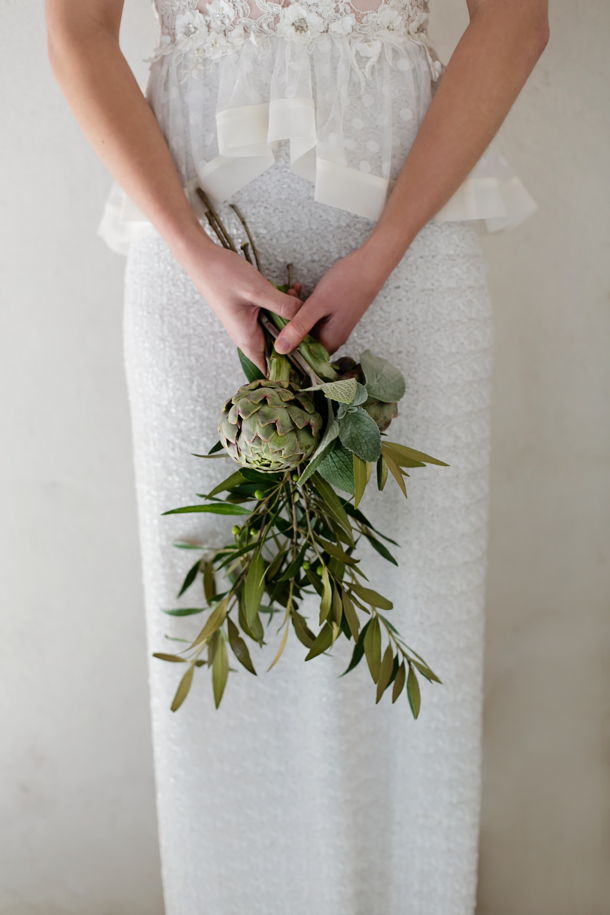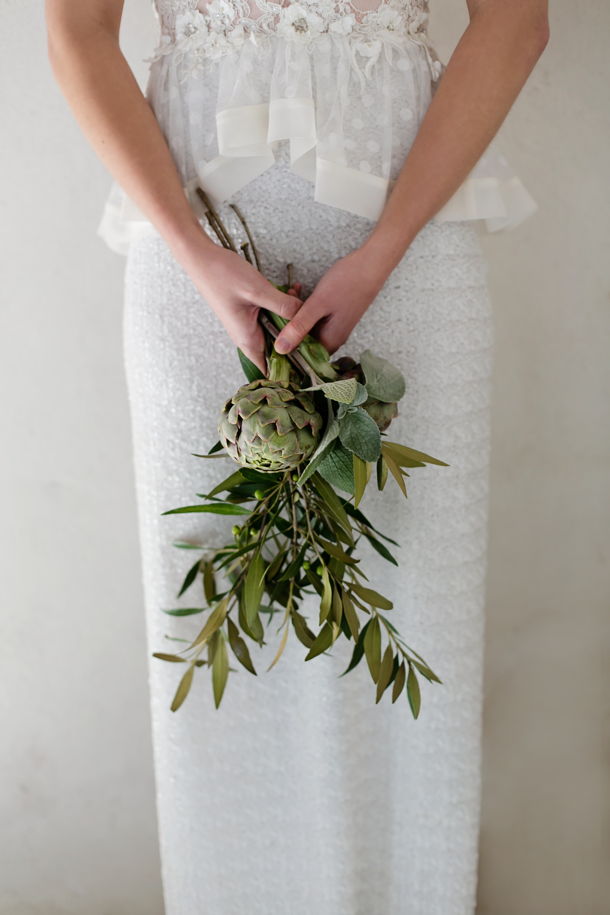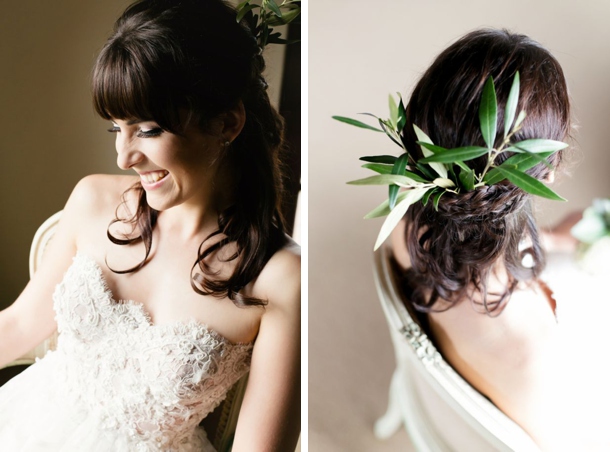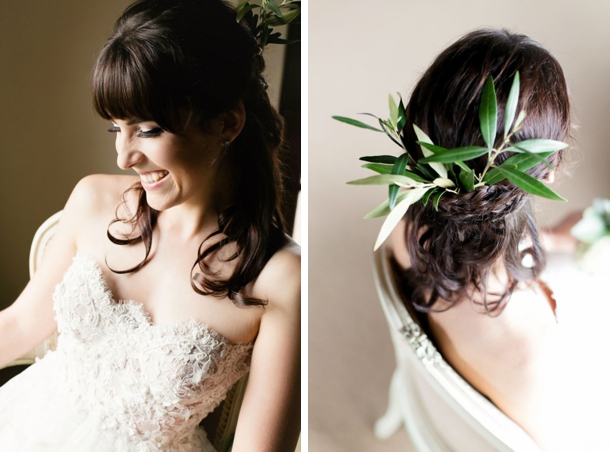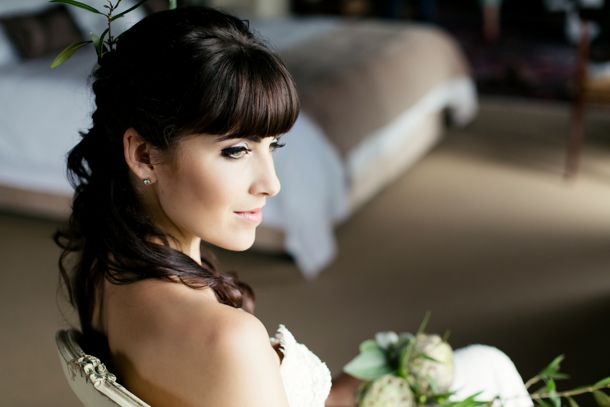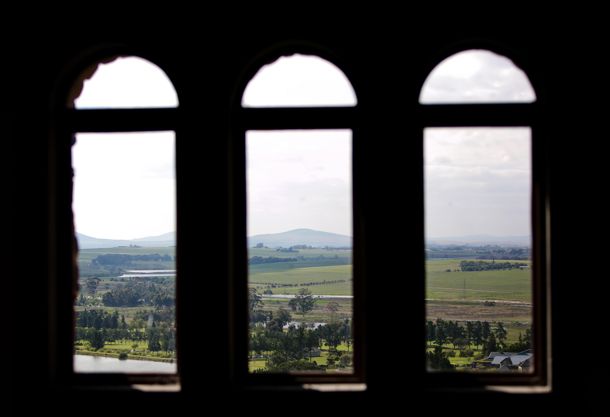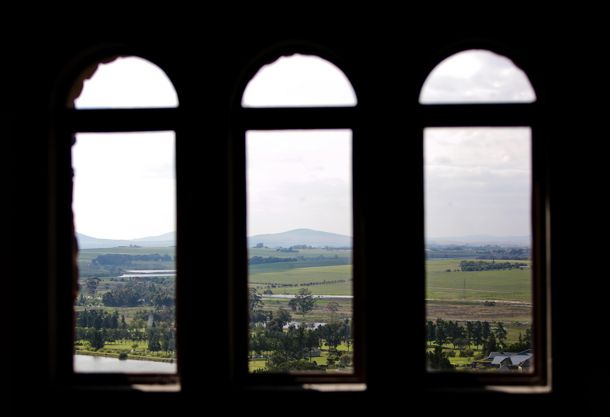 The beautiful table was styled and designed by Flowers in the Foyer. Alida and Hermien tell us more about their inspiration:
"Our colour scheme for the Italian setting included a selection of buttery to mustard yellows, dove blues, charcoal with brown tones, pale pink and coral. Olive branches plaited into a trailing wreath hung above the table with soft fabric. Floral arrangements in a selection of antique containers include amarylis, Augusta Louise roses, viburnum opulis, helebore, orange brandy roses, candlelight roses, peonies, lisianthis, plectrantis and other magical garden flowers. Wooden slices,crocheted doilies and artichoke candles were arranged with plates of italian delicacies for the feast to come."
Our bride and groom for the day was Este and Lourens, from the The Bottomless Coffee Band. Este wore the beautiful creations from Janita Toerien. Her make-up was done by Vixen Art Make-up and her hair by Minke du Plessis Make-up and Hair.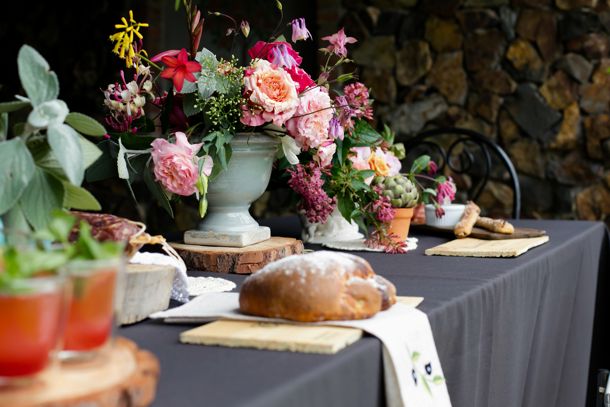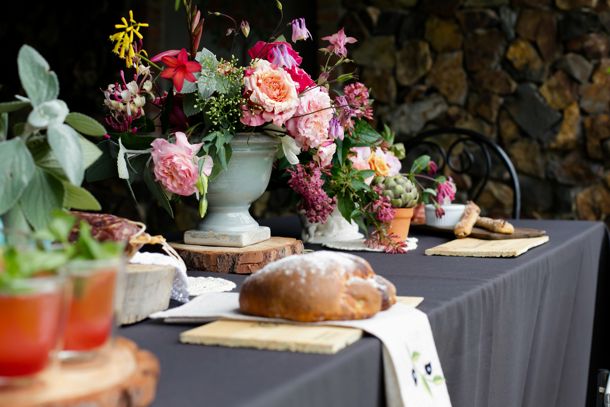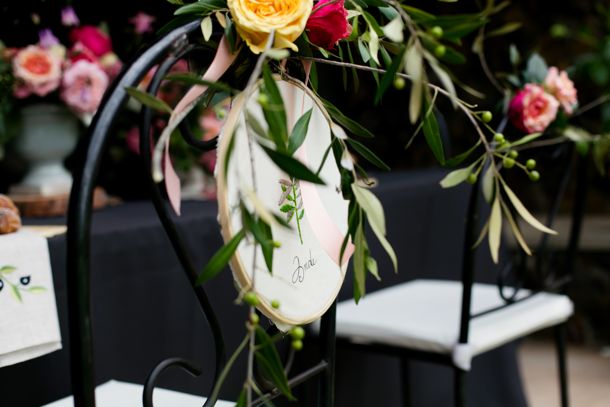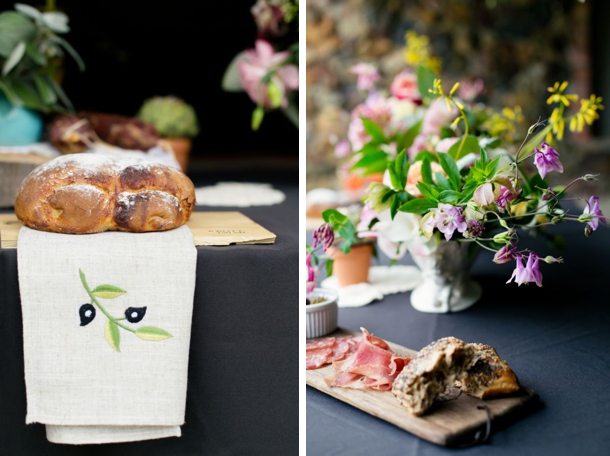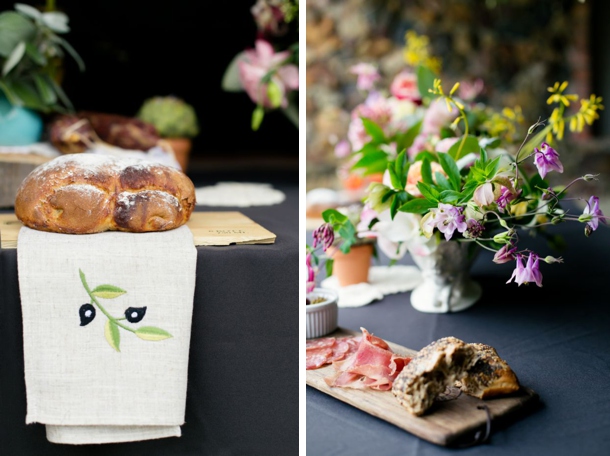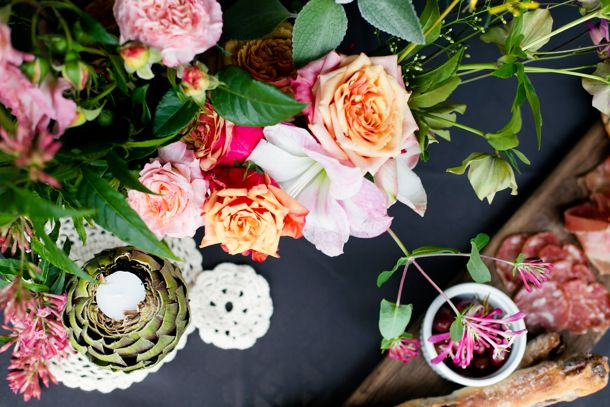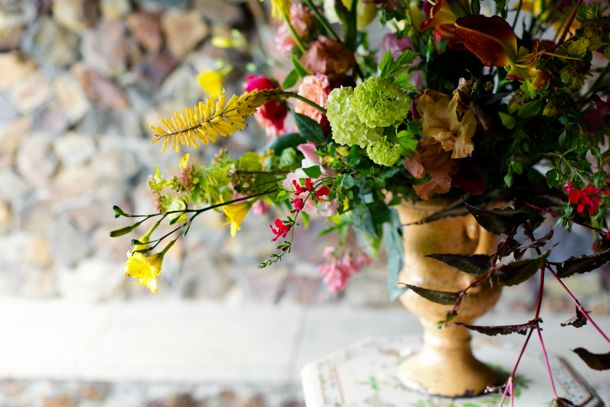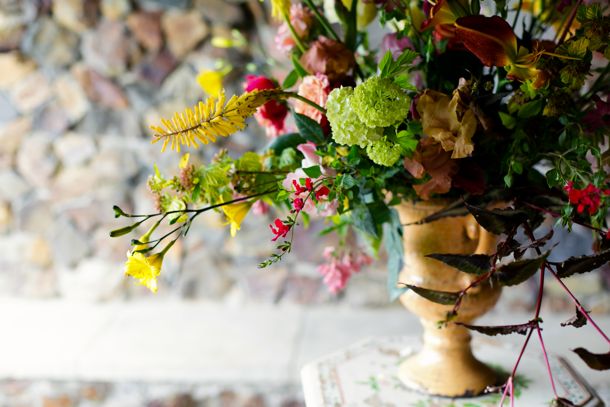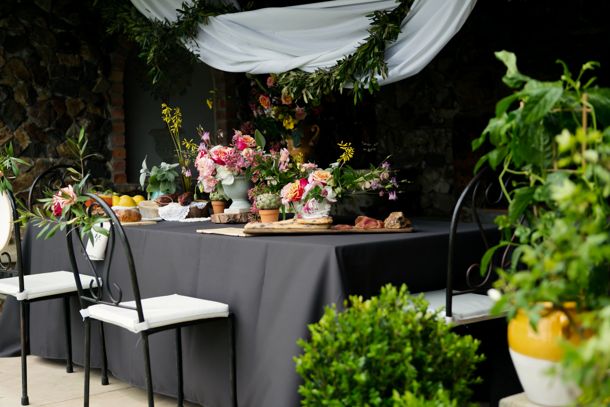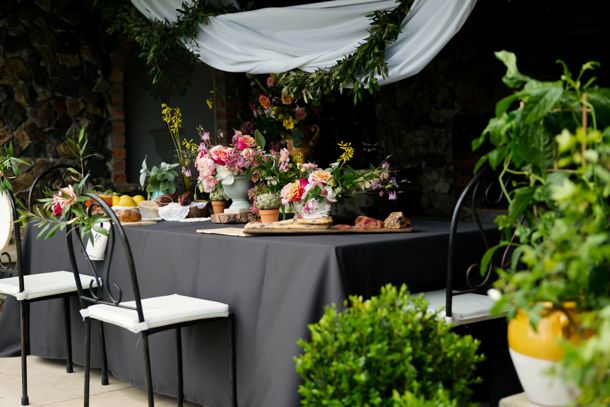 SERVICE PROVIDERS
Concept & co-ordination: TopVendor Wedding Awards | Venue: Casa Mori Cucina | Photography: Claire Harries Photography | Concept, flowers, decor & styling: Flowers in the Foyer | Makeup: Vixen Art Makeup | Hair: Minke du Plessis Makeup & Hair | Hiring: Ten of Cups | Bridal gowns: Janita Toerien | Models: Este and Lourens from the Bottomless Coffee Band