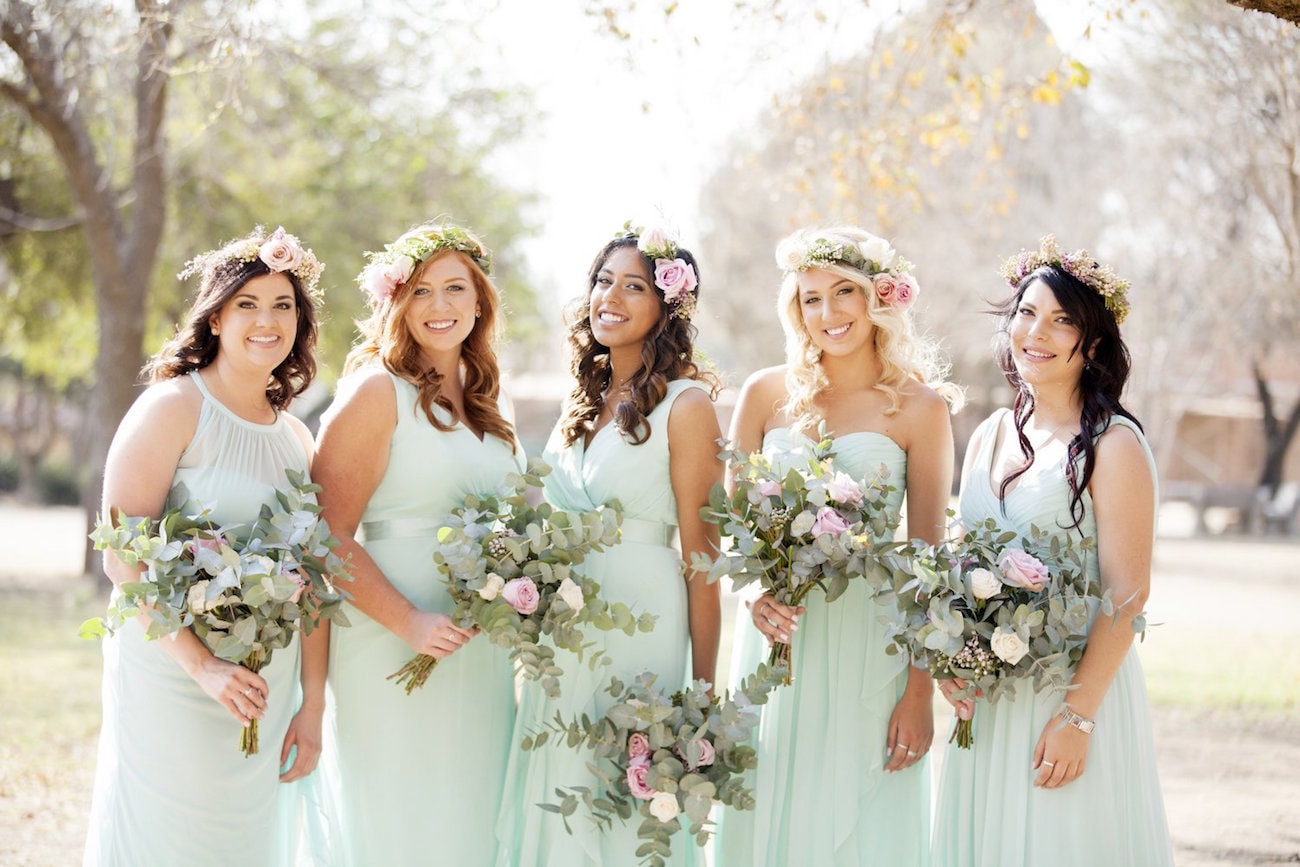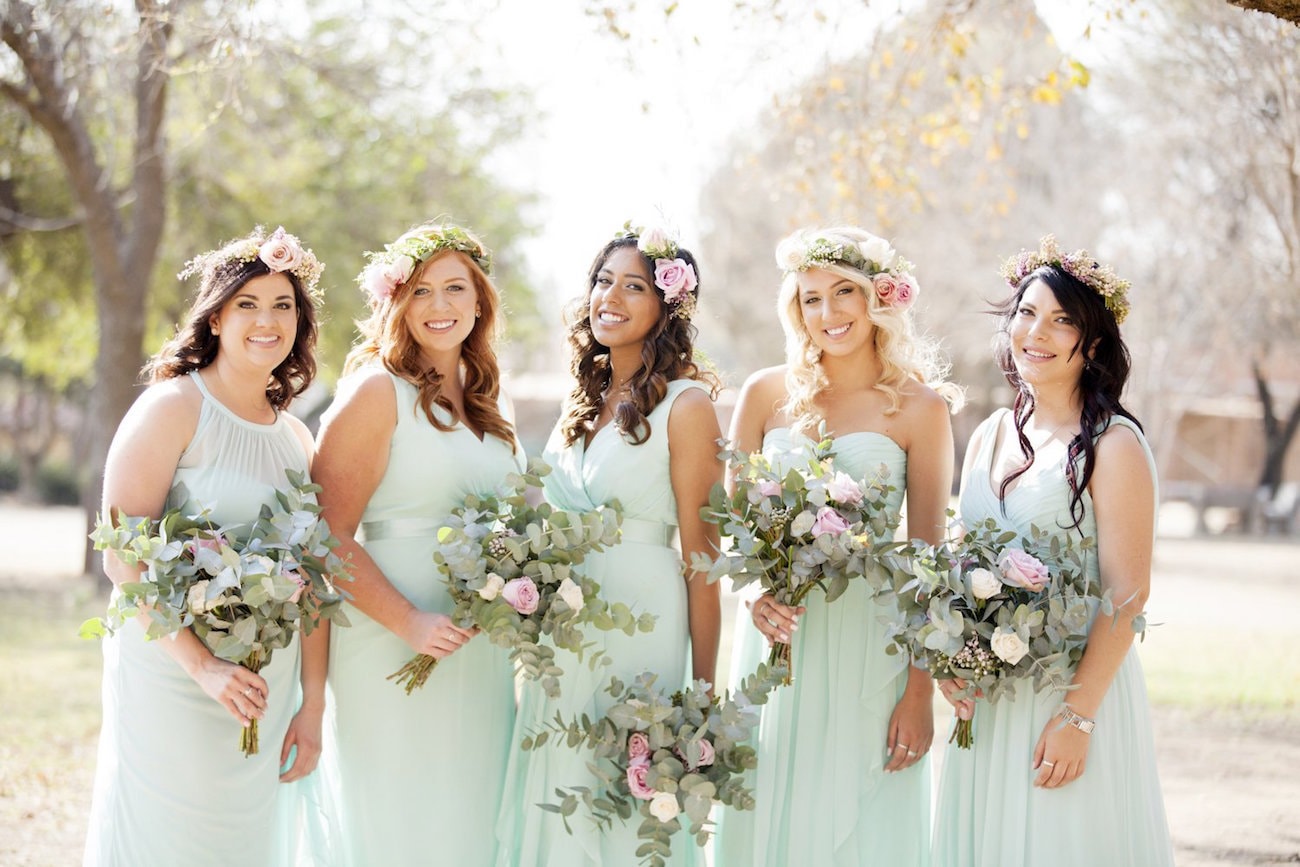 When it comes to rustic chic, I think it's safe to say that barn weddings are the gold standard. And our friends in the US have their pick of gorgeous venues, but barns aren't exactly a South African wedding staple, which is why the ones we do feature are extra special. And when you take that rustic romance and add in a dream team of vendors, including SBB faves As Sweet As Images, it's something super duper extra speciallisimo. With a cherry on top. Imagine a classic pastel palette of blush and mint (including bridesmaids in sweet floral crowns), a gorgeous lace sleeve gown for the blushing bride, a draped entrance to the barn ceremony, a breathtaking cake table, and a ceiling strewn with fairy lights and you'll be on the right track. Lourens and Salome's big day was all this and more, and I'm super excited to share it with you – the perfect way to close off our month of rustic wedding style!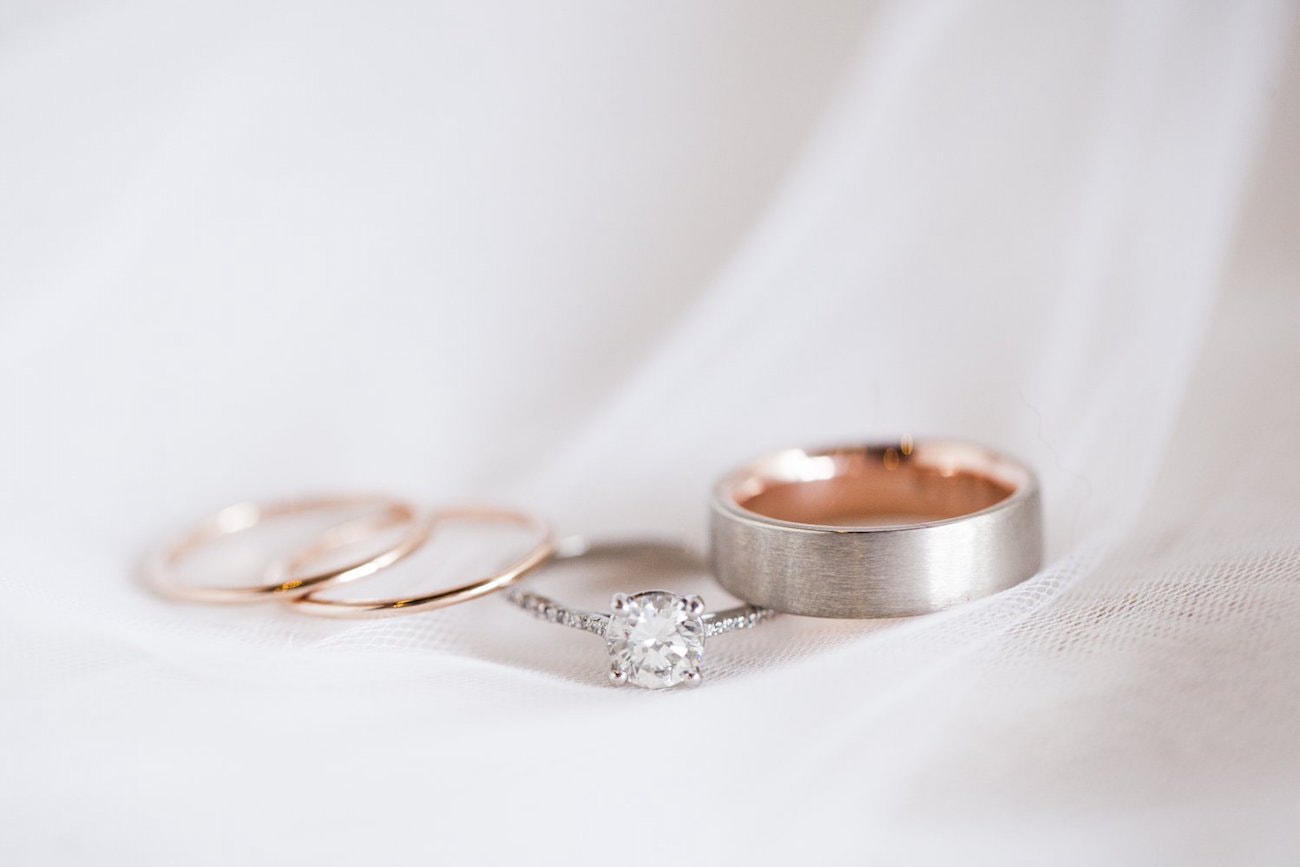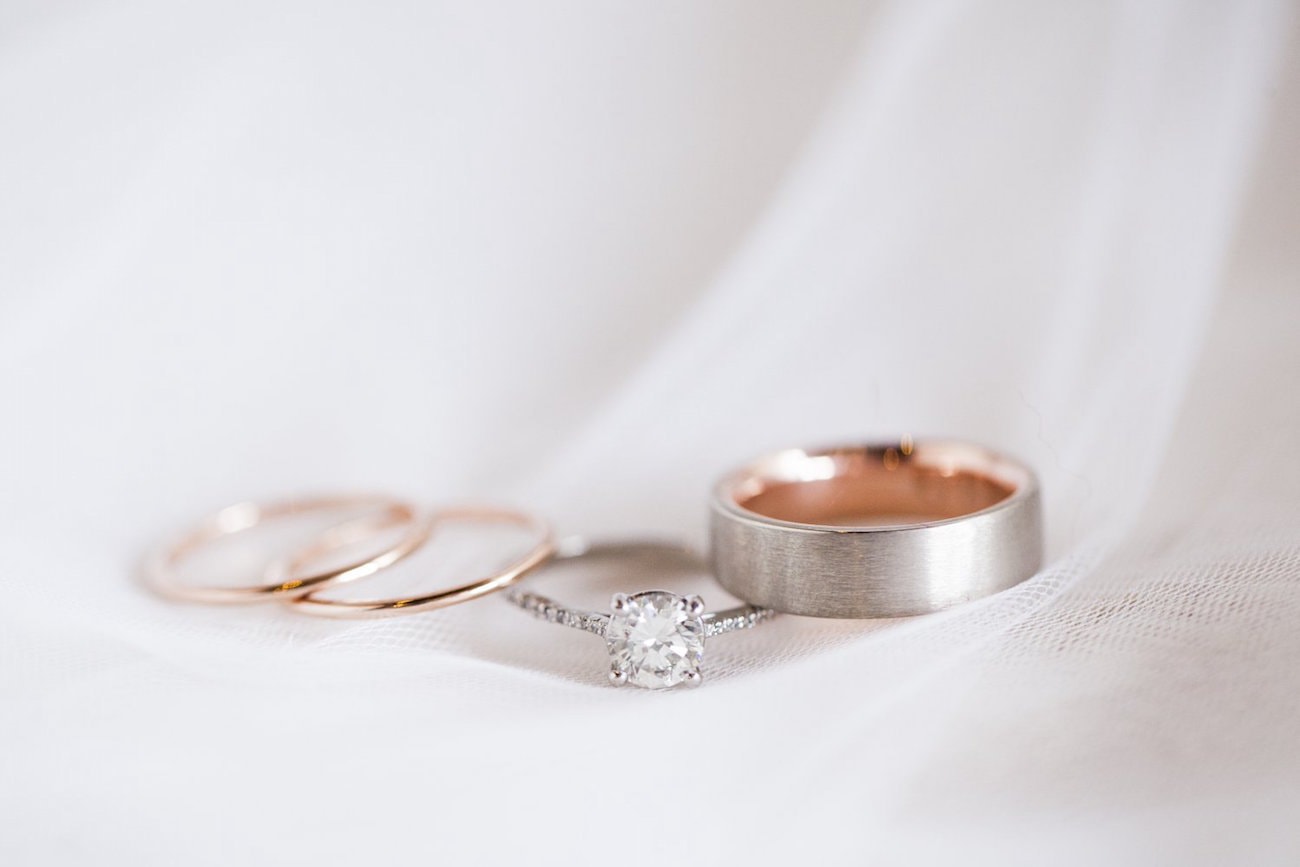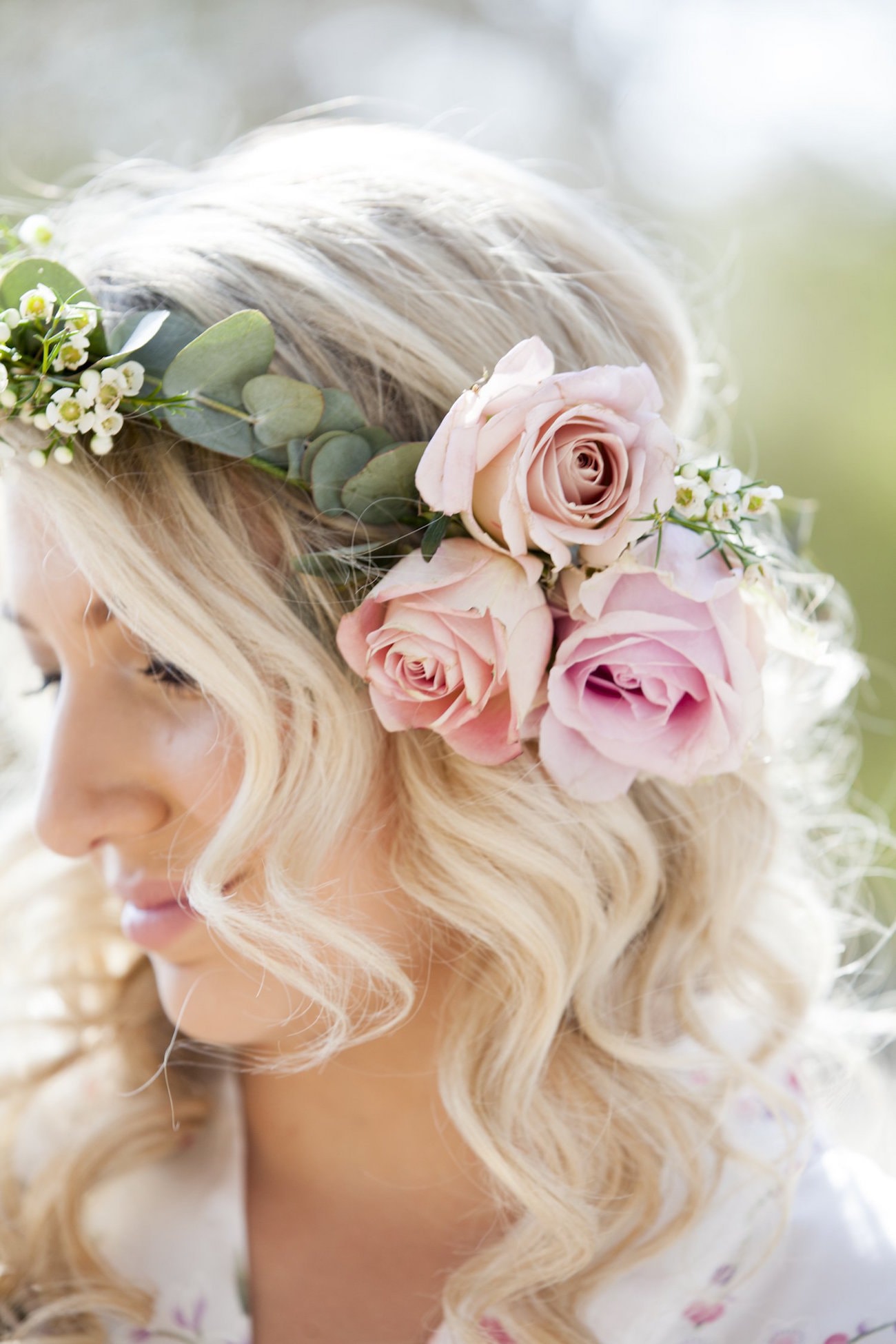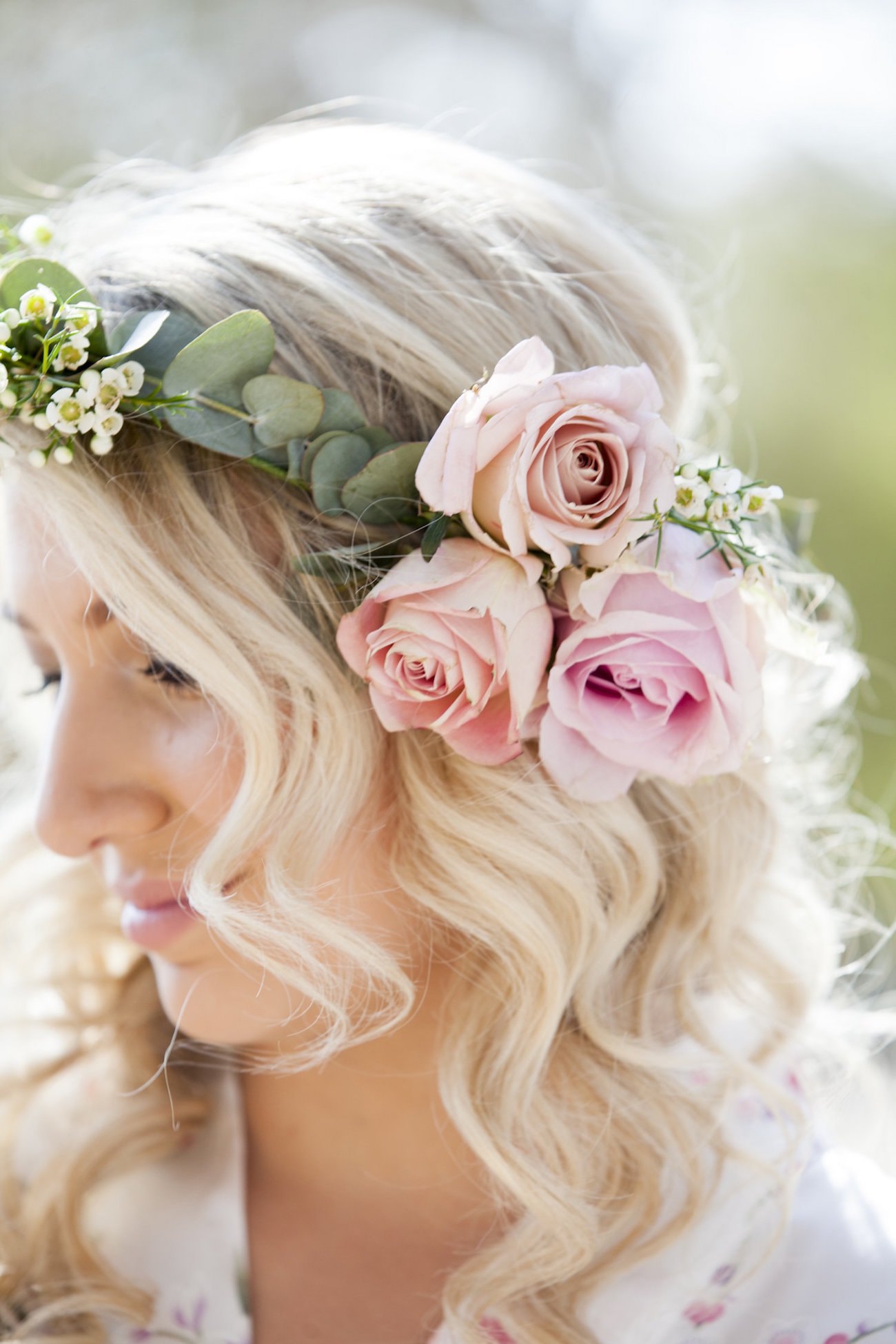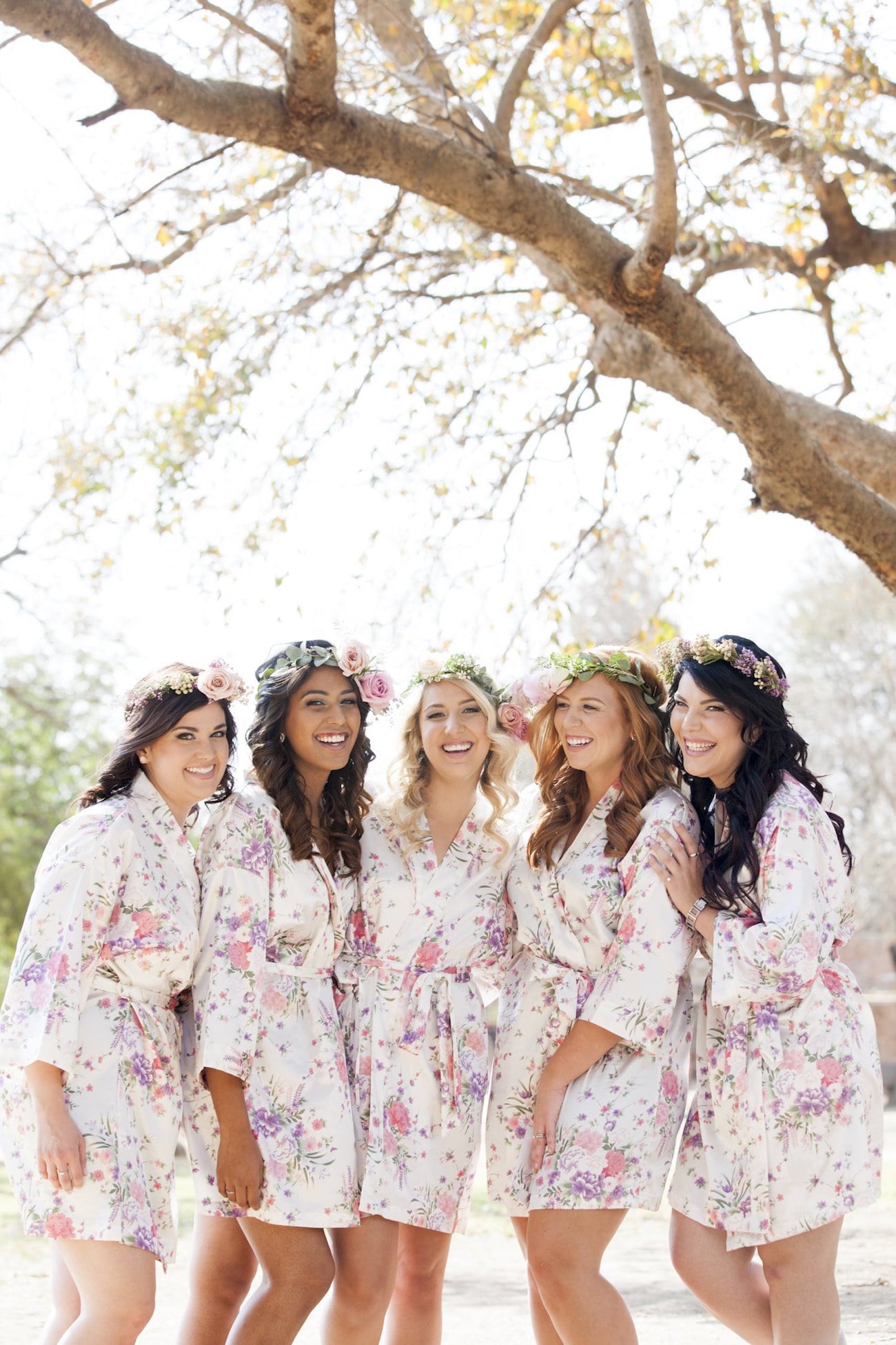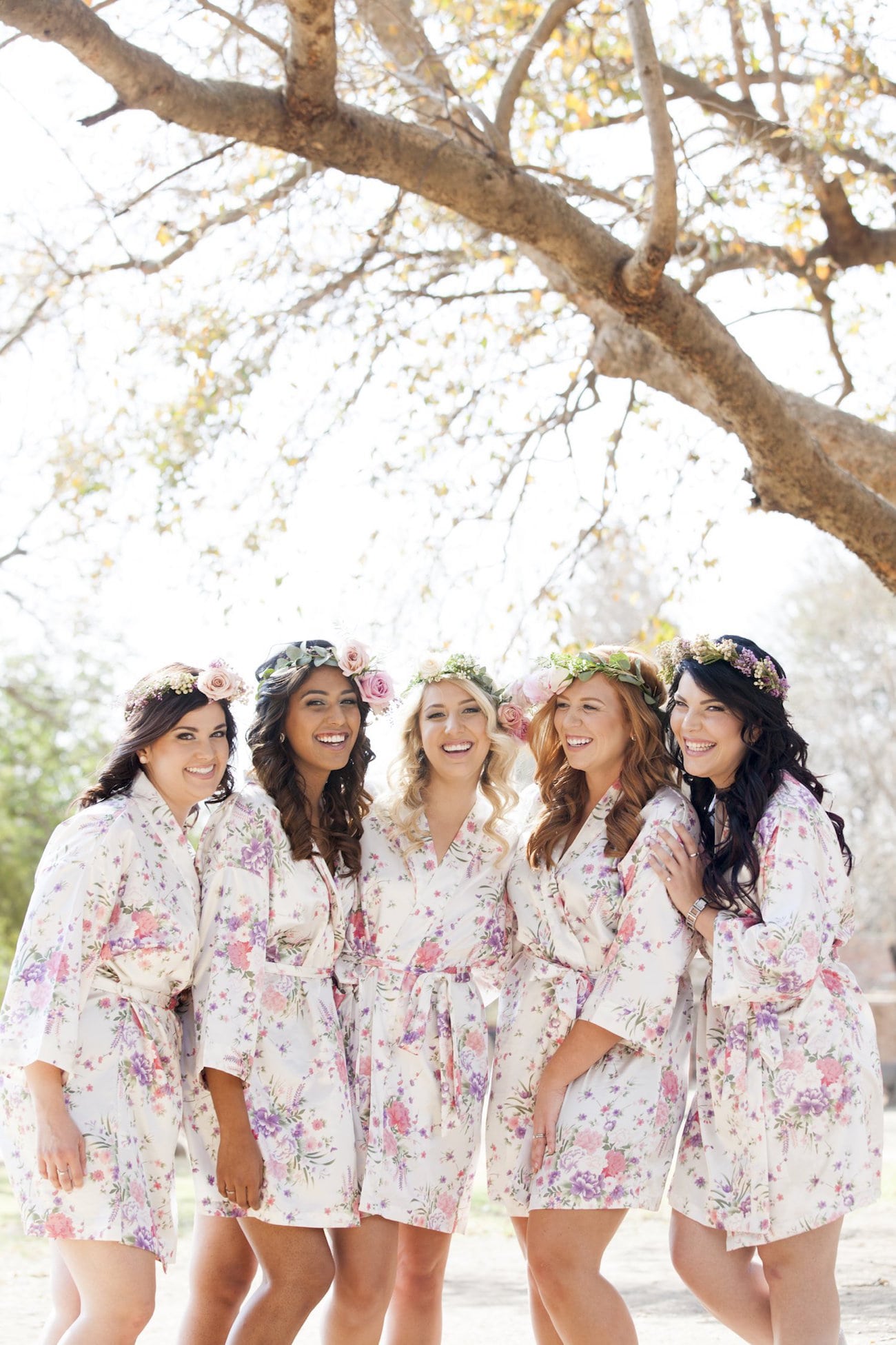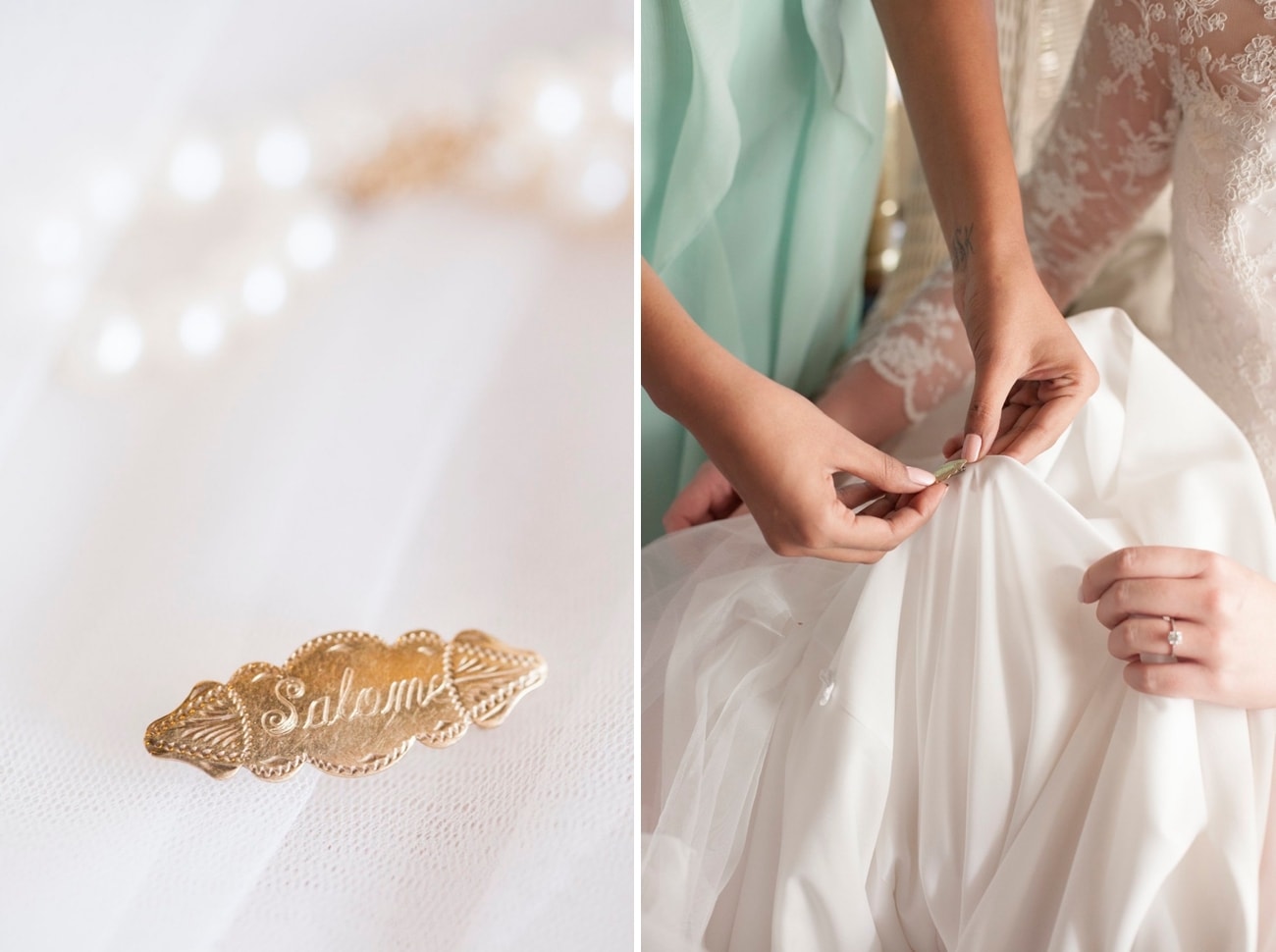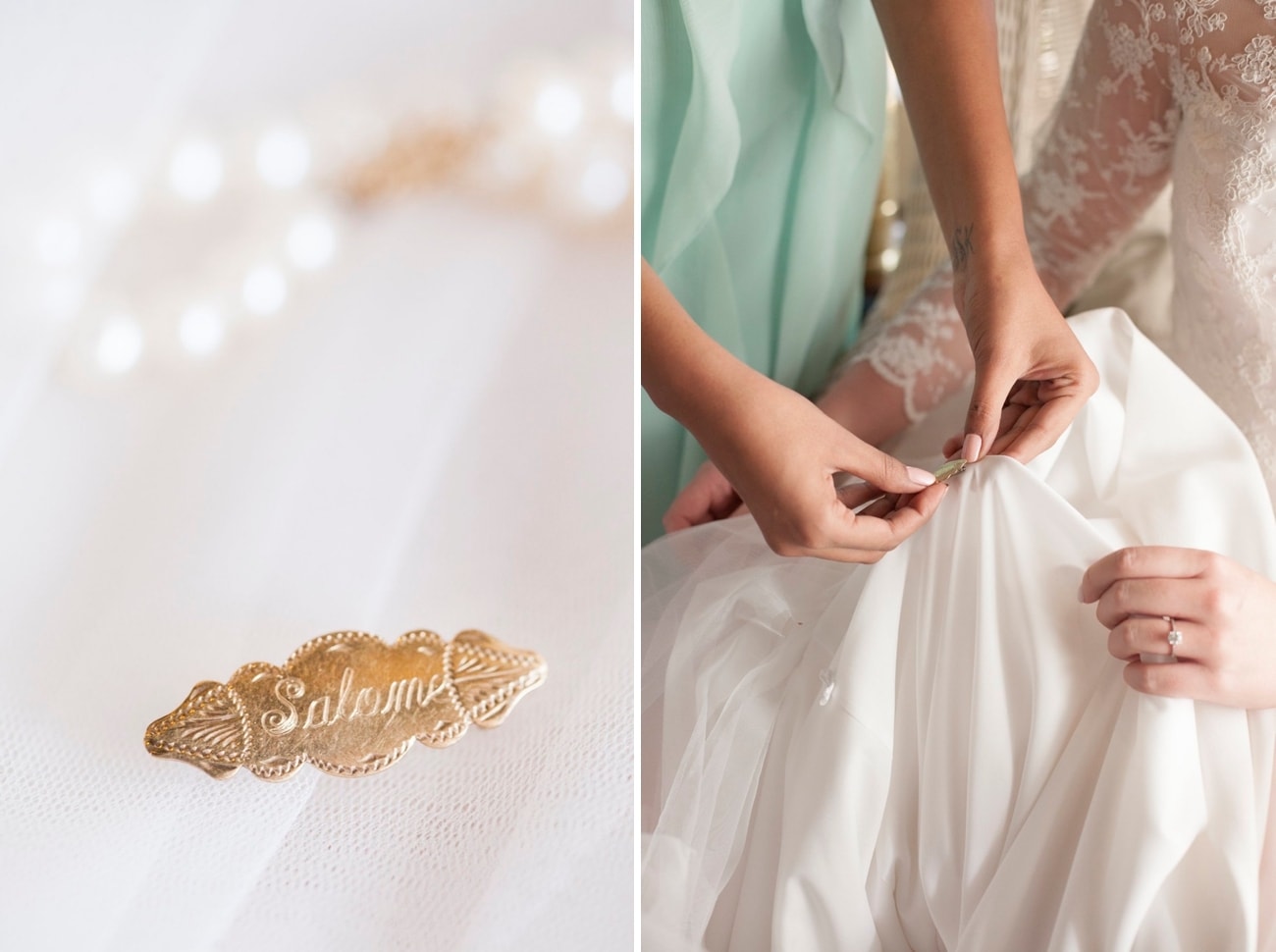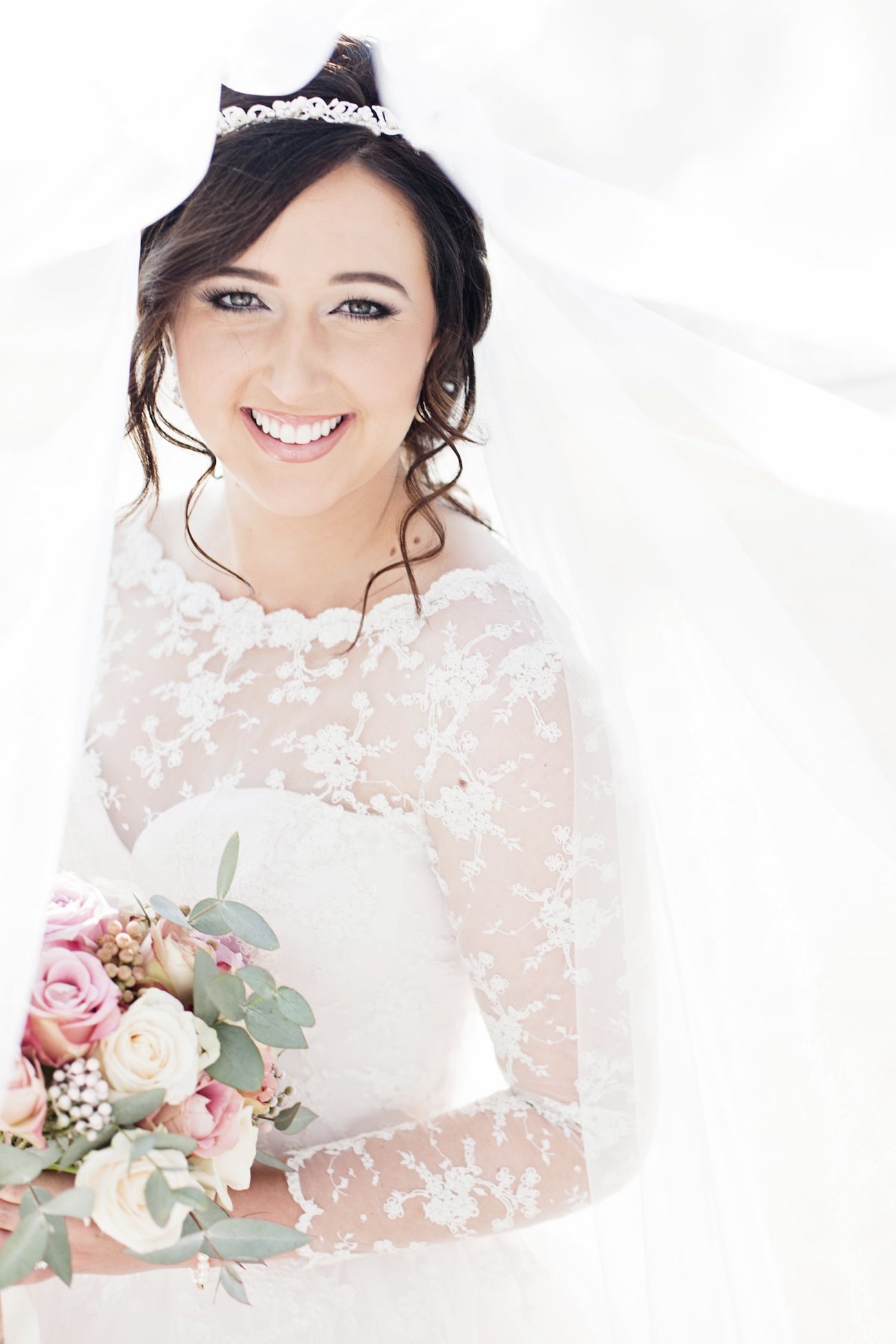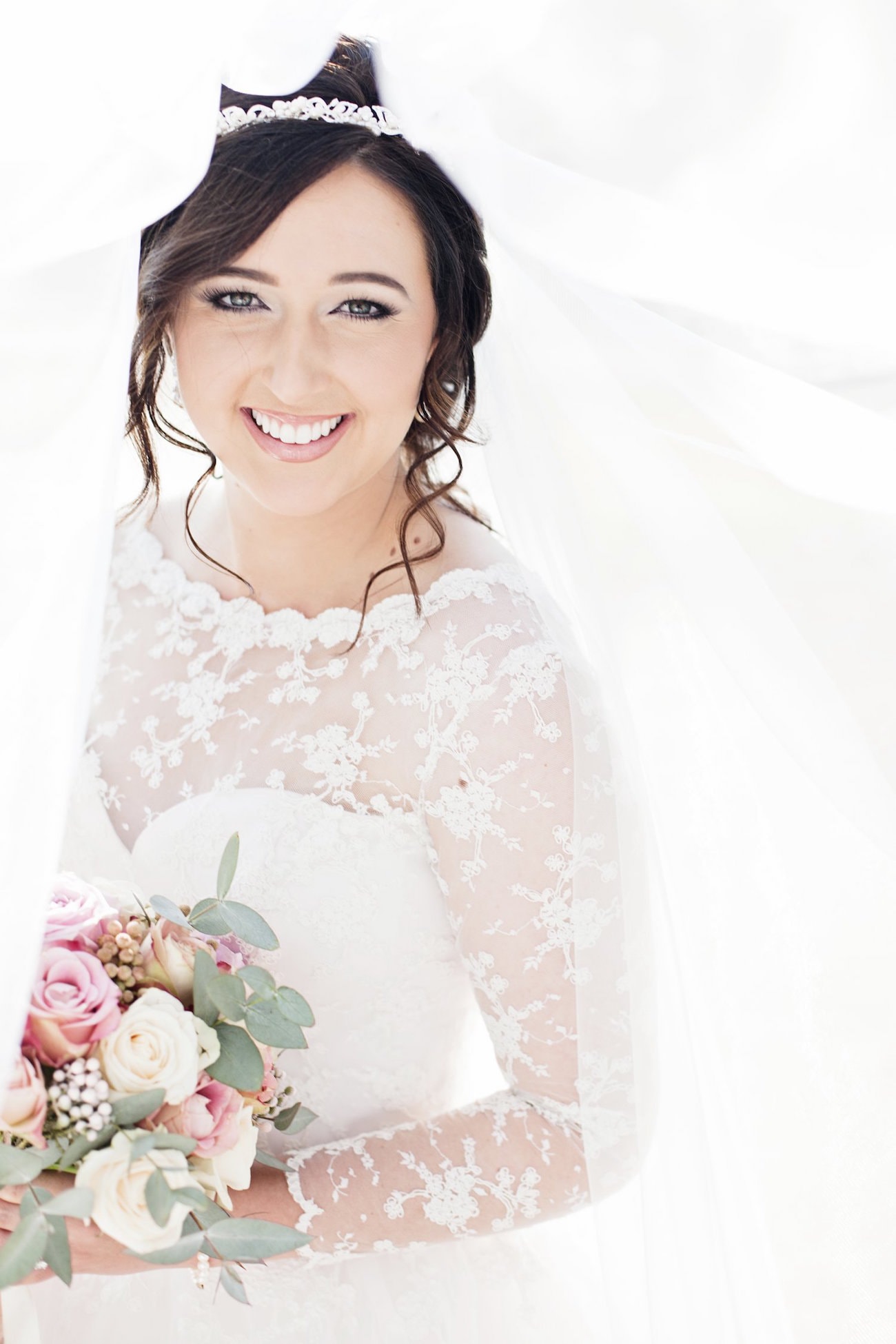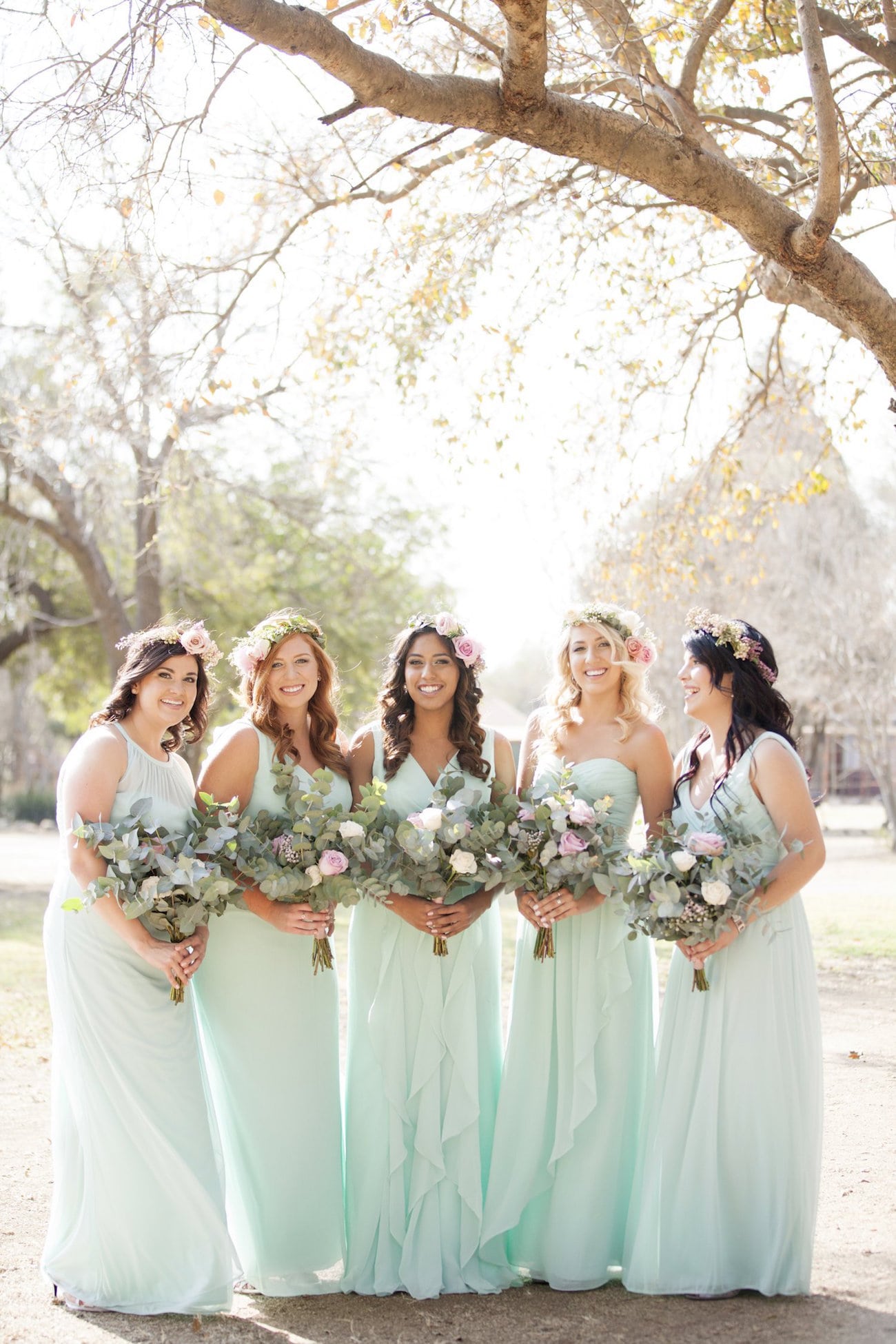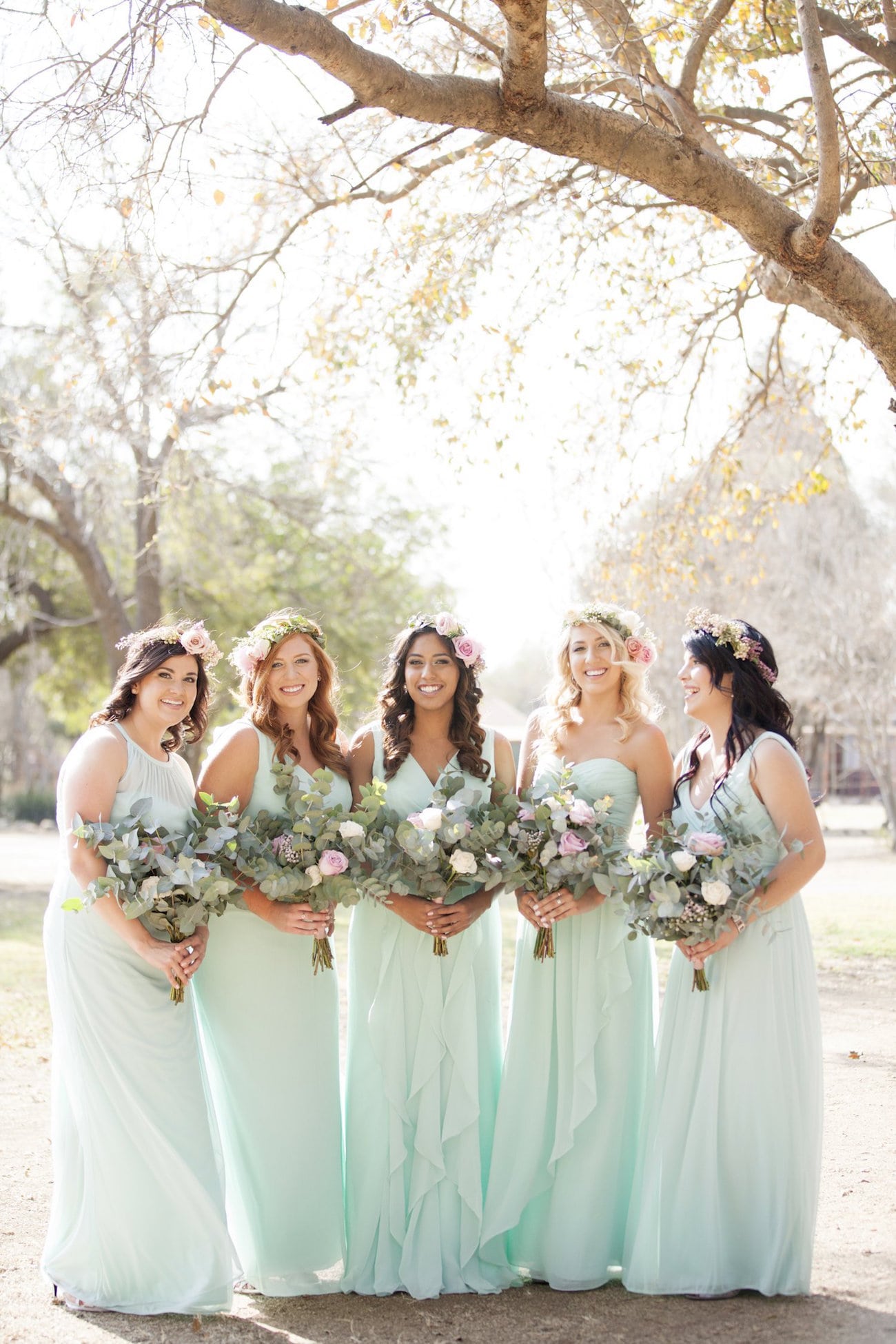 Love Story
I was visiting my grandparents in South Africa from my home in California and went to a Bible study group with them one night at Lourens' parents' house. His mom asked if we could go to tea while I was there and said that she wanted to introduce me to her son (Lourens' brother). I met him and we became good friends, but that was it. During the visit, I also met my now-husband, who had a girlfriend at the time. We all stayed in touch over the years and I went back for another visit a couple of years later, around my birthday. Lourens' brother happened to be in Pretoria visiting as well, and he asked if I wanted to go to a braai with him at his parents' house. When we got there, Lourens was there with a different girl. He came over, said hi, and wanted to catch up on the past two years. We talked the whole night, while he ignored the other girl, who he still needed to drive home. That was the Friday night and on my birthday (the Sunday), his brother and I took the train to meet Lourens in Joburg, to explore the city and have some fun. Our last stop was Sandton for some milkshakes, where he decided to ask me for my number. I still didn't think anything of it, but later found out his brother had told his mother he'd picked up on 'vibes' between us all day. Lourens apologised, thinking his brother liked me, but he didn't; we were just friends. The next day, I was headed back to the States and guess who showed up at the airport to surprise me? Lourens said he just wanted to say goodbye and that he hoped we stayed in touch… well, we haven't gone a day without talking since!

The Proposal
I was living in Kansas City and he was in Joburg, so the long distance was getting a little tough. He was visiting over the Fourth of July, for two weeks. That morning (a public holiday), I planned to sleep in, but Lourens and my parents had other plans! I could hear them talking in the next room, and after I finally gave up on sleep I got up, very grumpy, even when Lourens handed me a note and a single red rose. He told me that we weren't going to the parade, which I was very confused about, and when my parents came in to say goodbye, my mom led me to their bathroom where there were candles and roses everywhere and a nice warm bubble bath waiting for me. I was told to relax and take my time getting ready. They left me with another note and another red rose, to be by myself and relax. But none of my bathroom essentials were there, so I ran out to get my things, and found my best friend, Melissa, standing in the hallway. I was now more confused than ever! They kept telling me to take my time – as if I would, now that I knew she was there, I was in and out of that bath in five minutes! She had to improvise, so we went out for Starbucks, my absolute fave speciality coffee. When we finally left and drove to a little breakfast café, Lourens was there waiting for me and Melissa left with yet another note and rose. Lourens and I ate and talked and enjoyed the morning together, but the whole time I was wondering what was happening next, and obviously had a suspicion this was all leading up to the big question. We went to a local park which has the most beautiful rose gardens, and the whole time we were strolling through them I was thinking, okay, this has to be it. But we continued away from them and towards the lake. We crossed a bridge and in the very middle, Lourens turned and faced me. He started talking about how much he loves me and what he wants for our future, and as he was talking, a puppy ran up behind me, carrying a note, a red rose and my ring. My first thought was, 'can I keep the puppy?'! Then I said yes. After all the tears and kisses and hugging, I turned to find my parents and two of my best friends waiting for us. They had a picnic for us to celebrate and caught the whole moment on camera!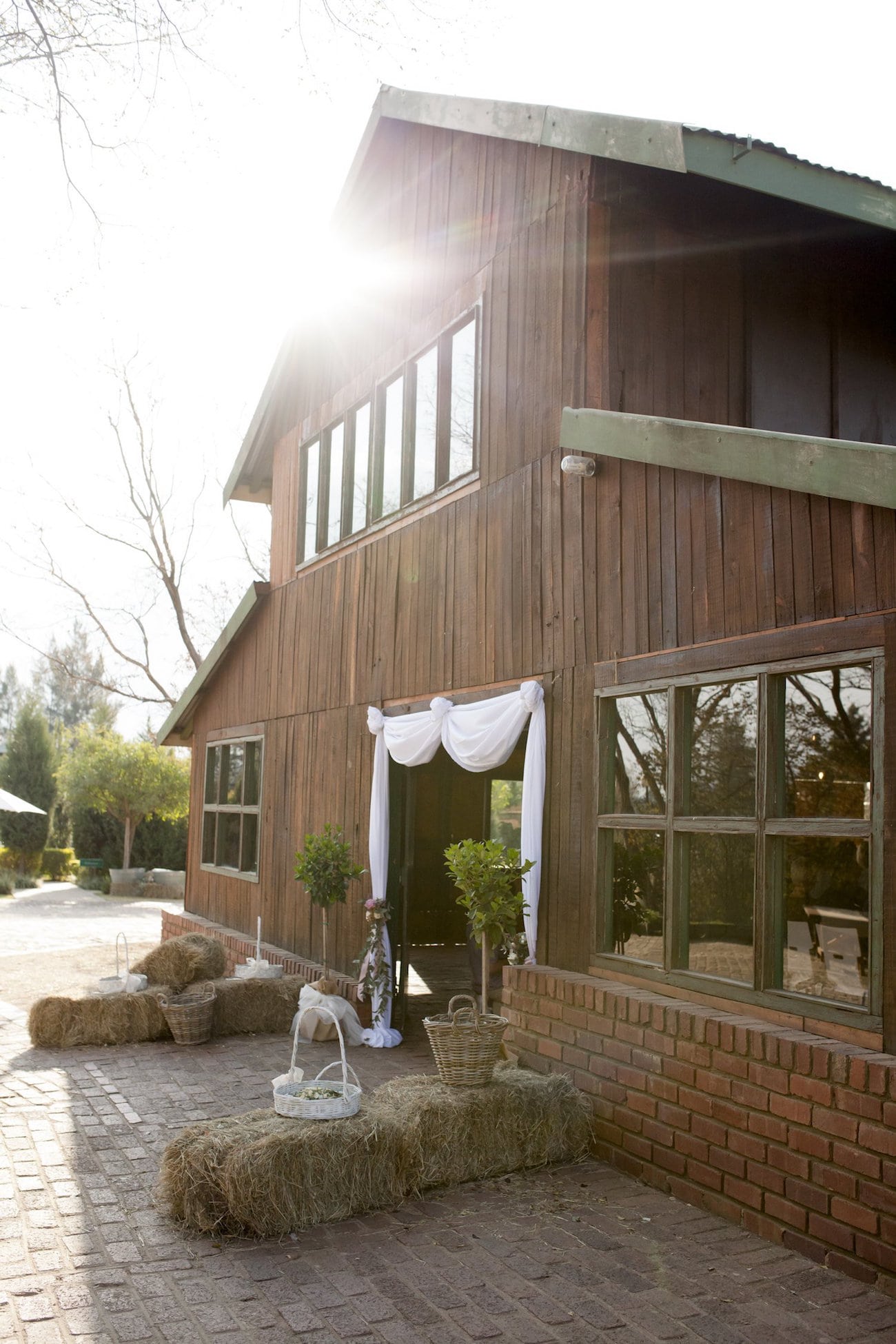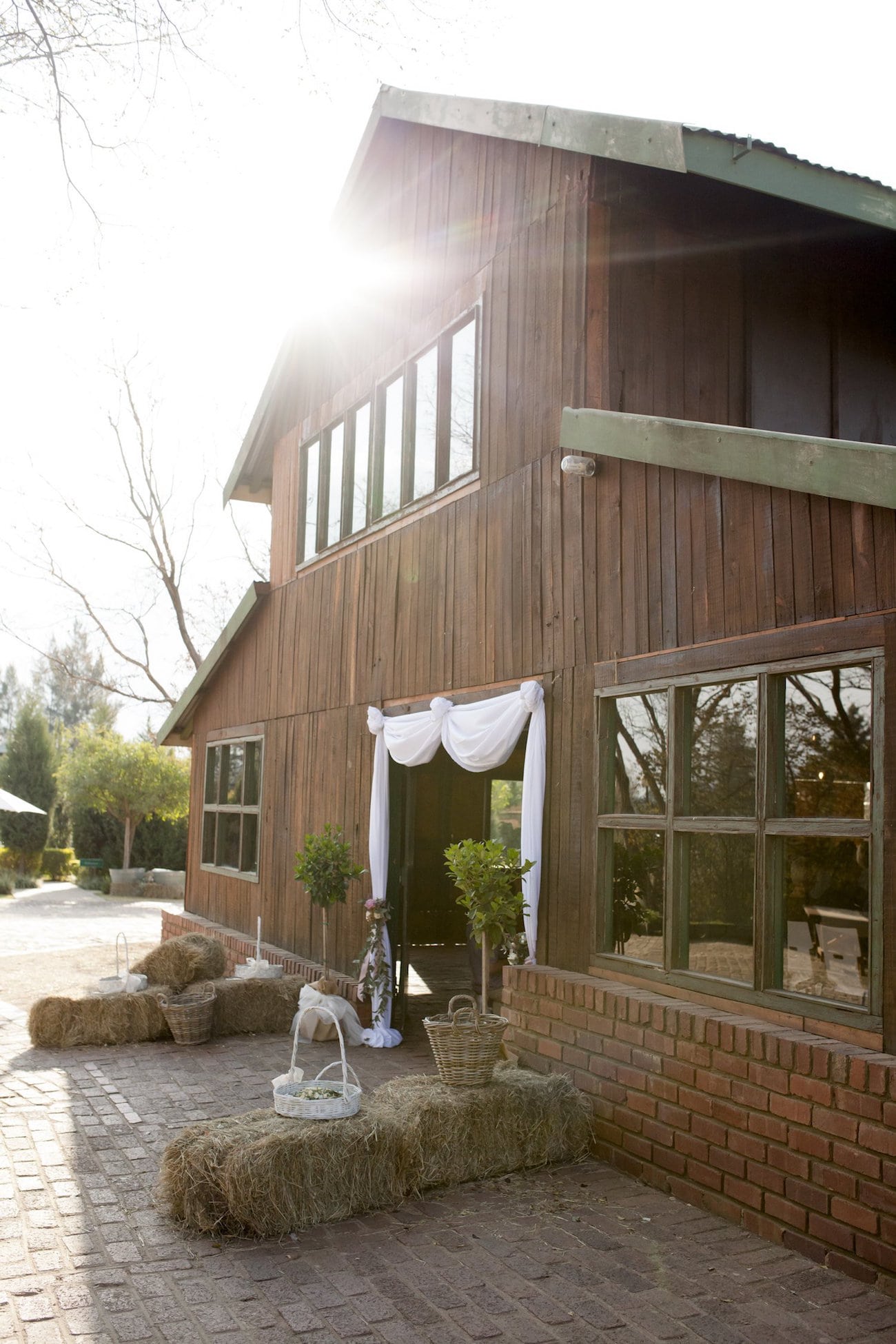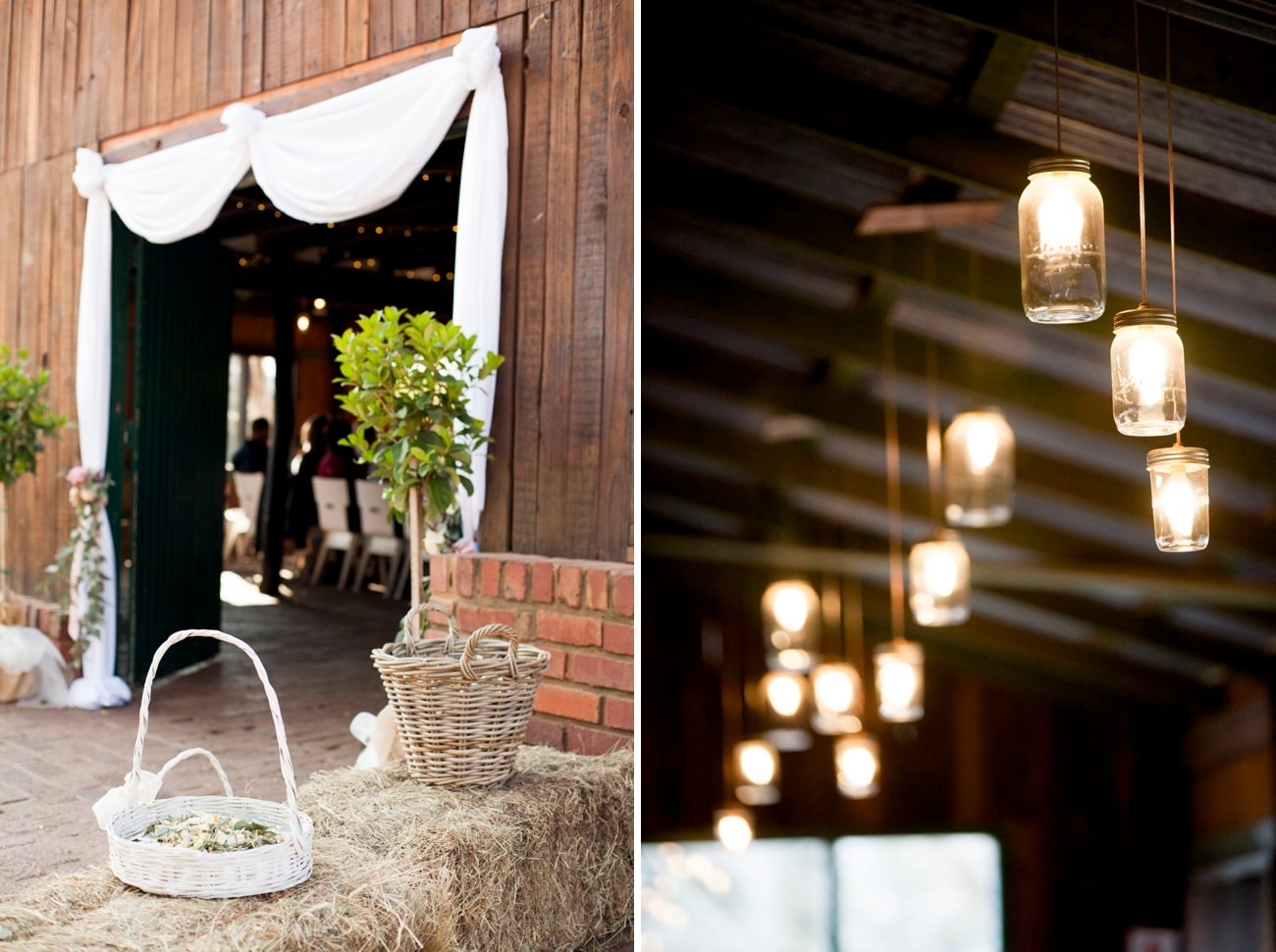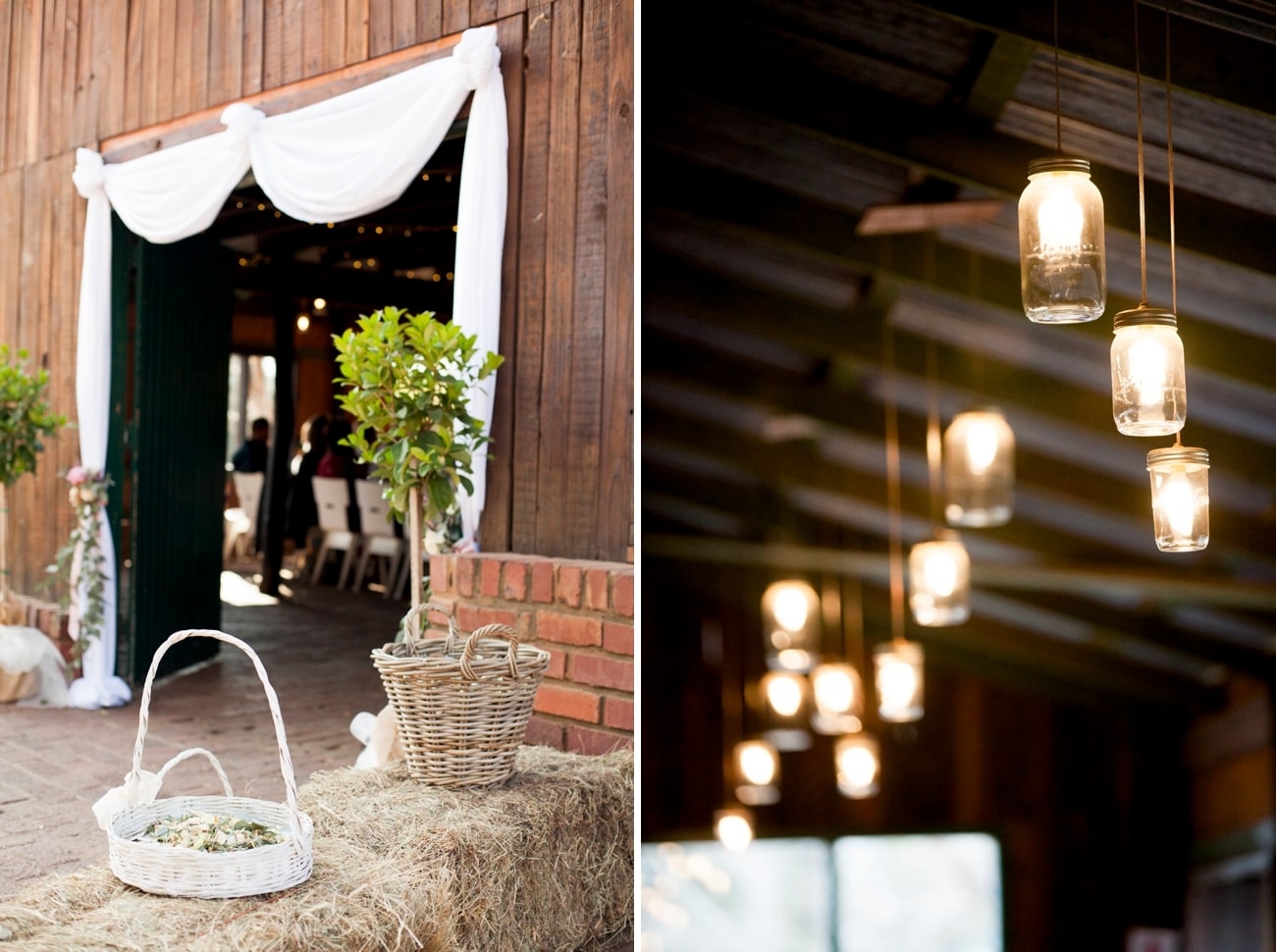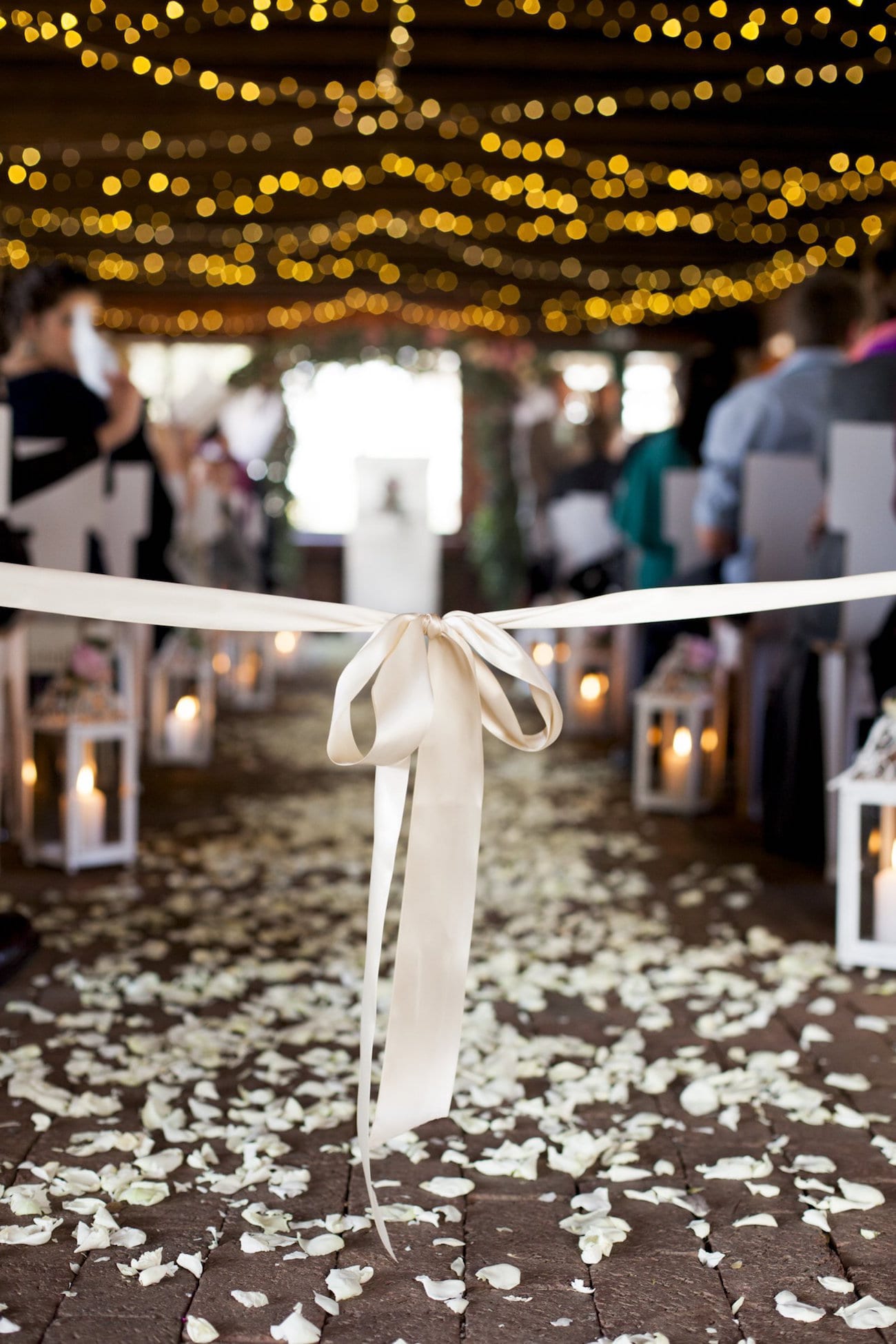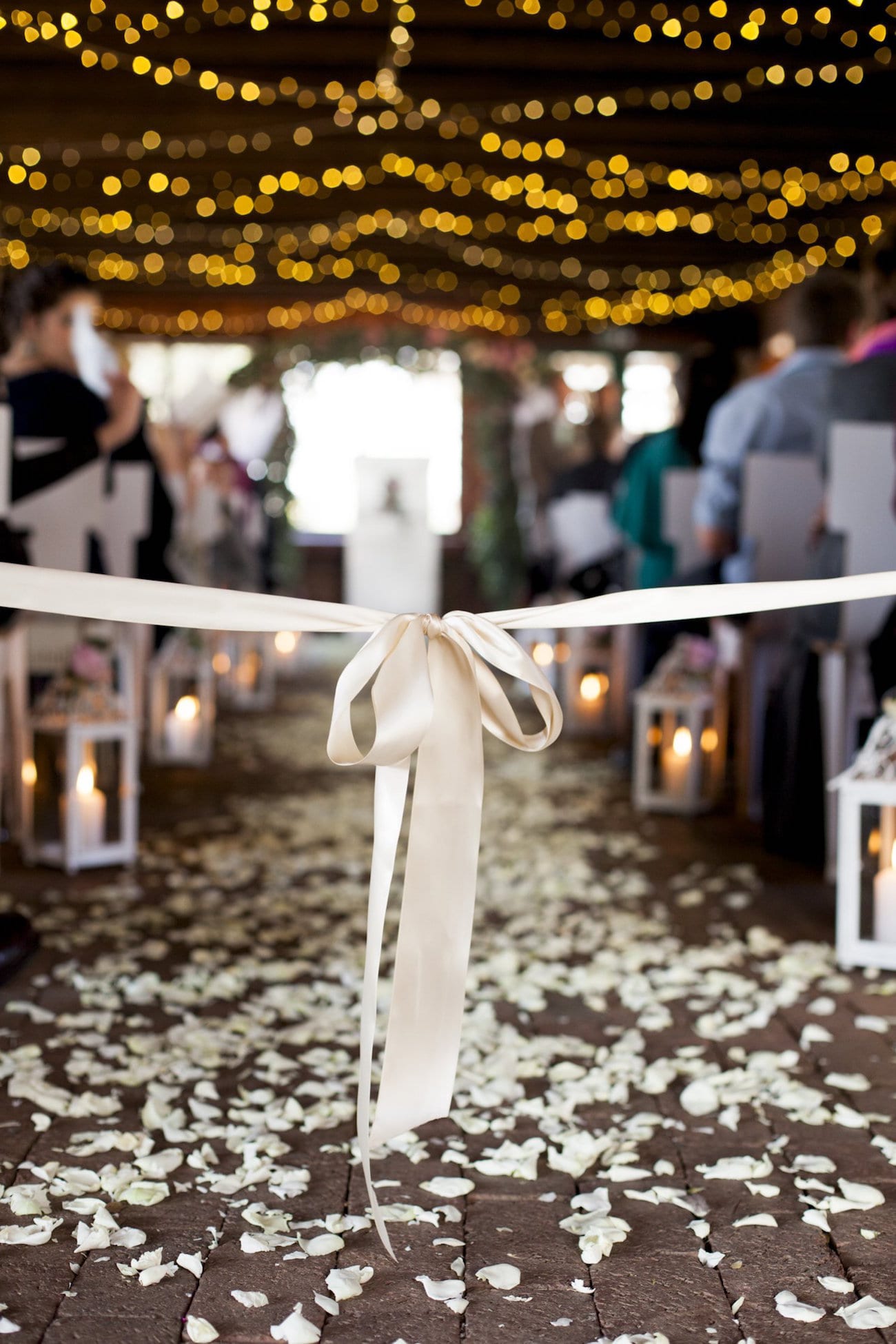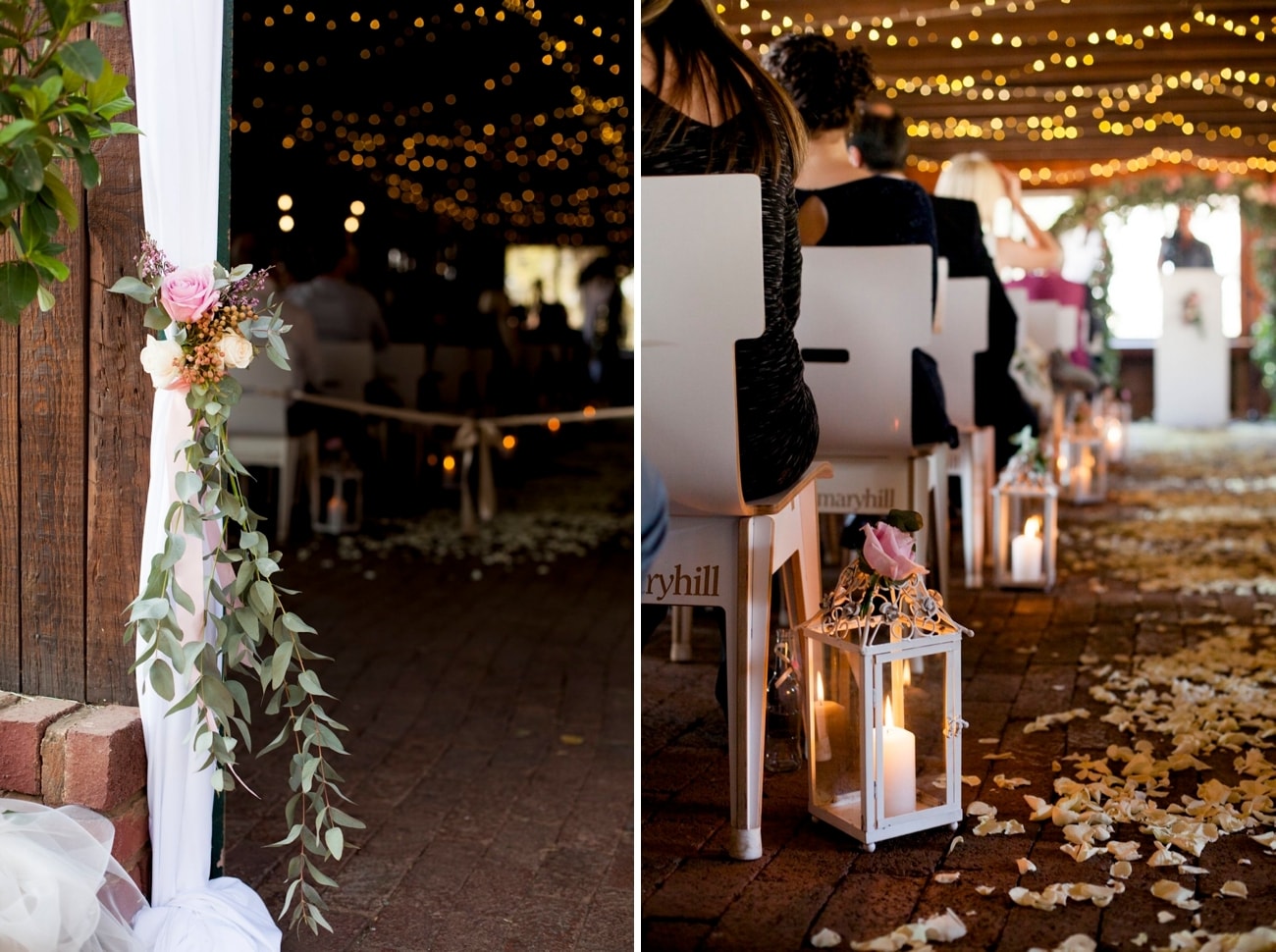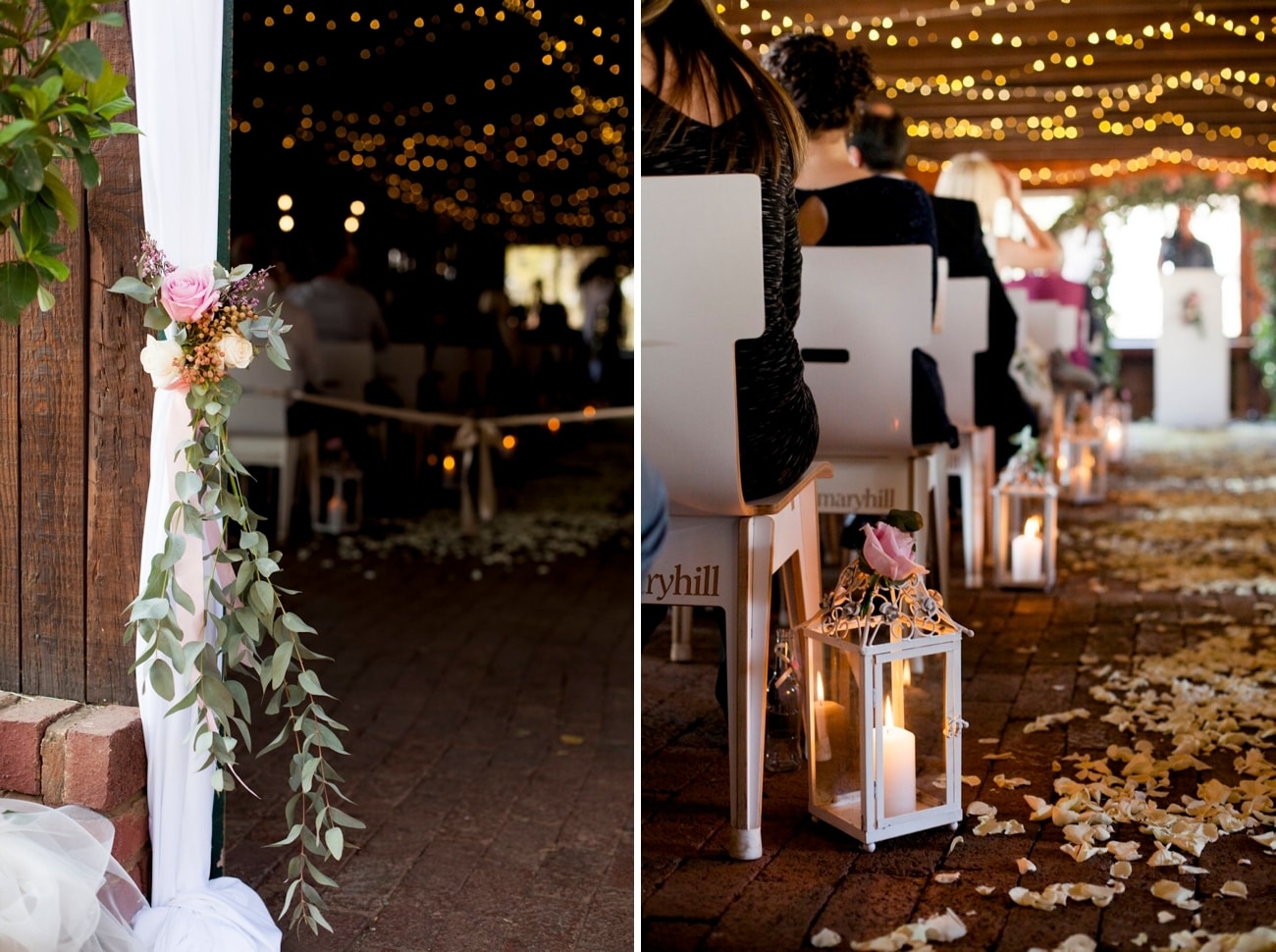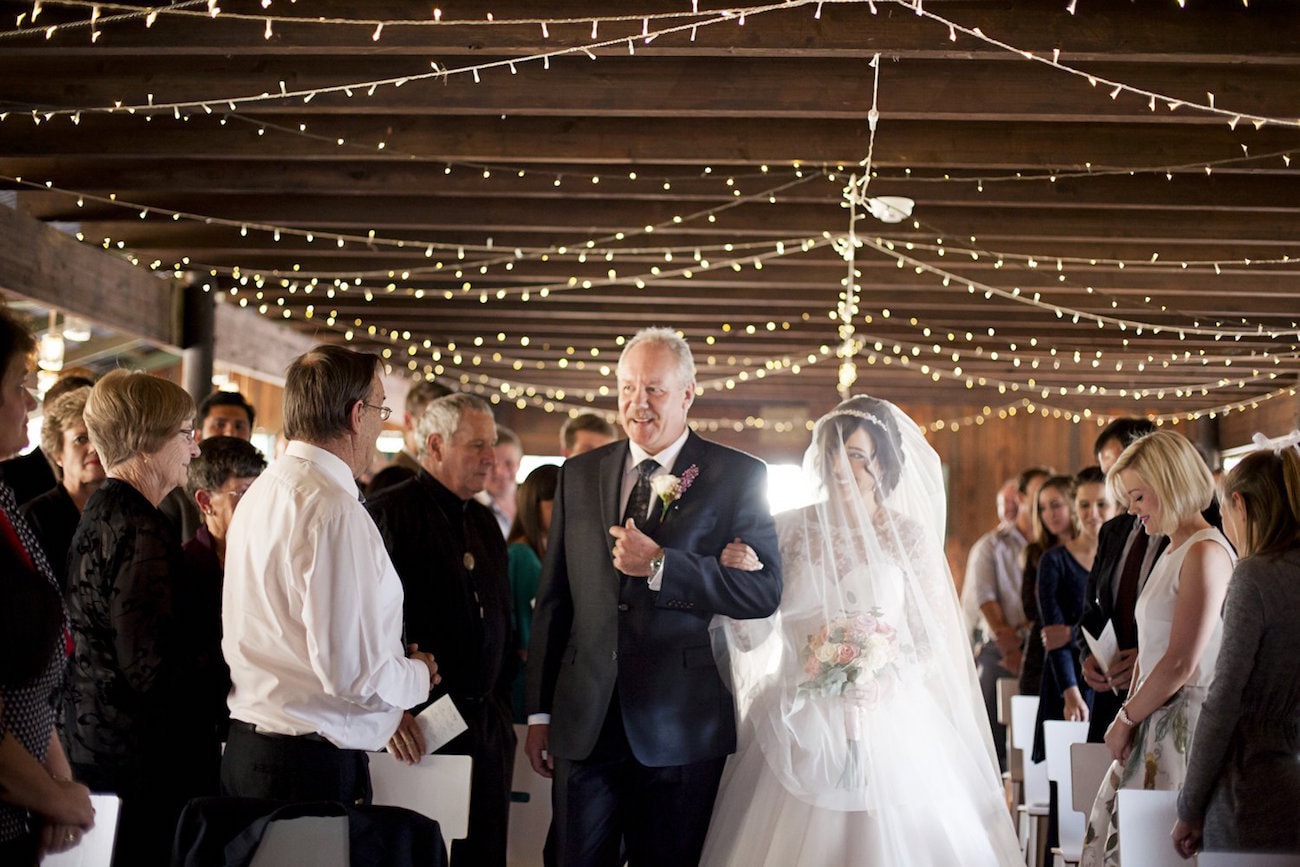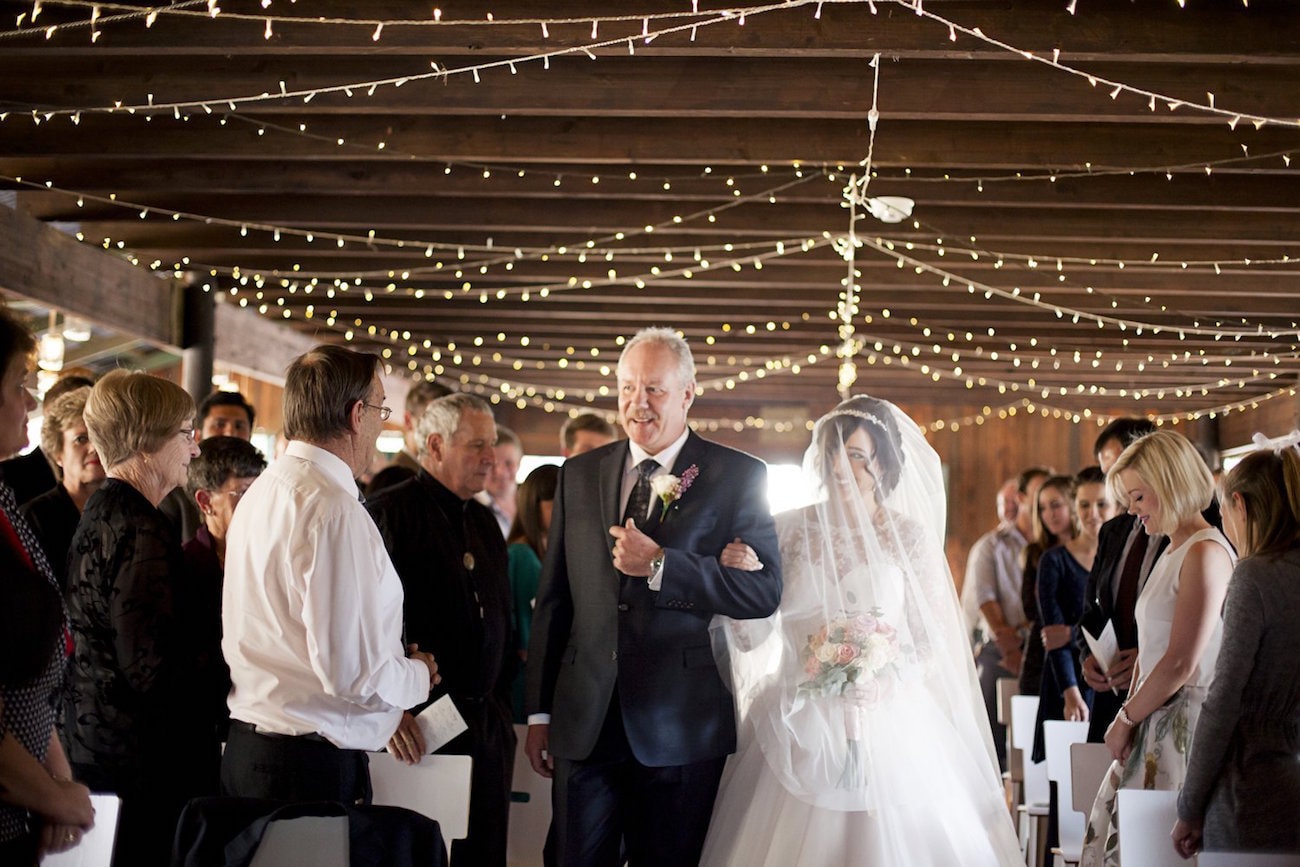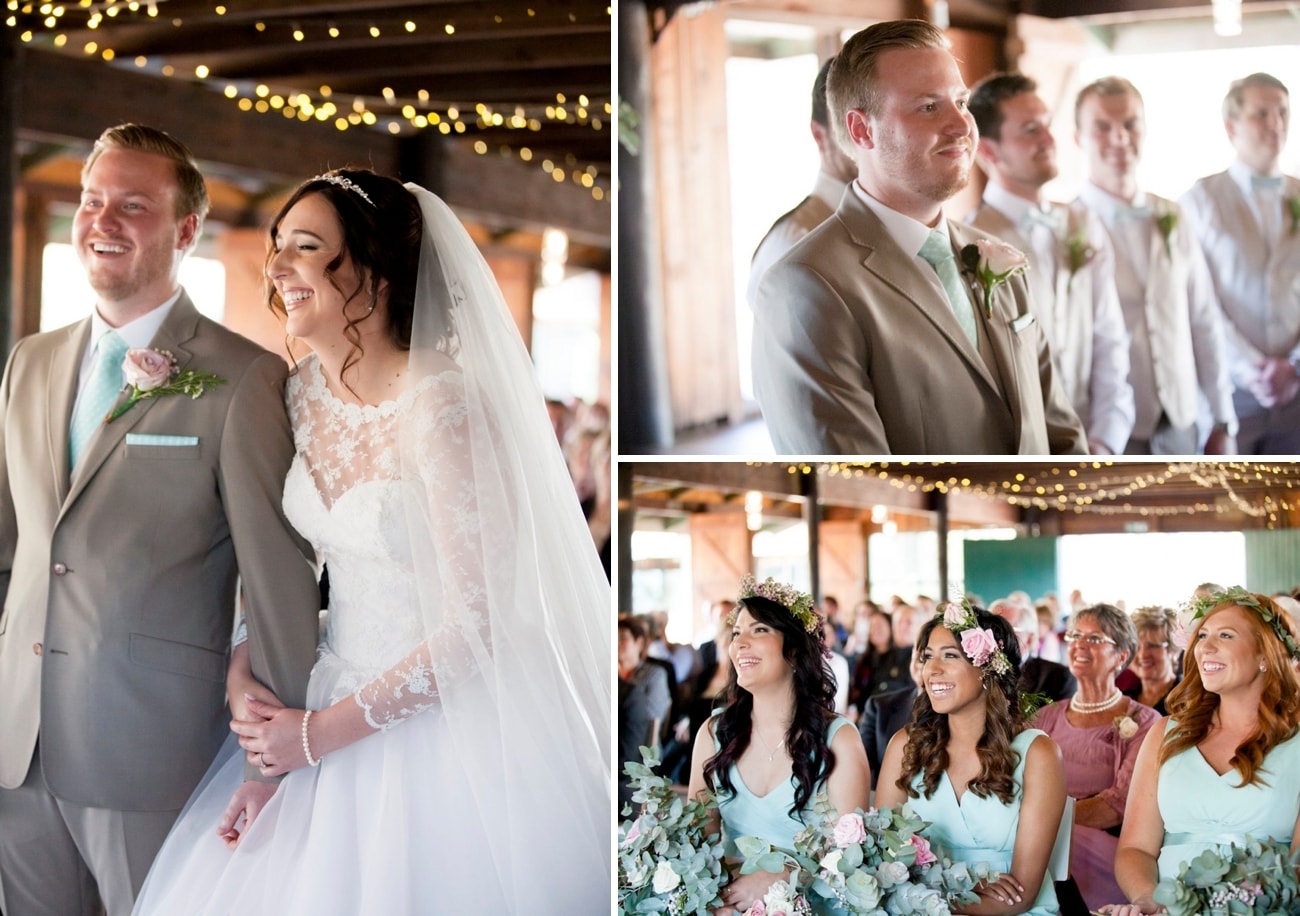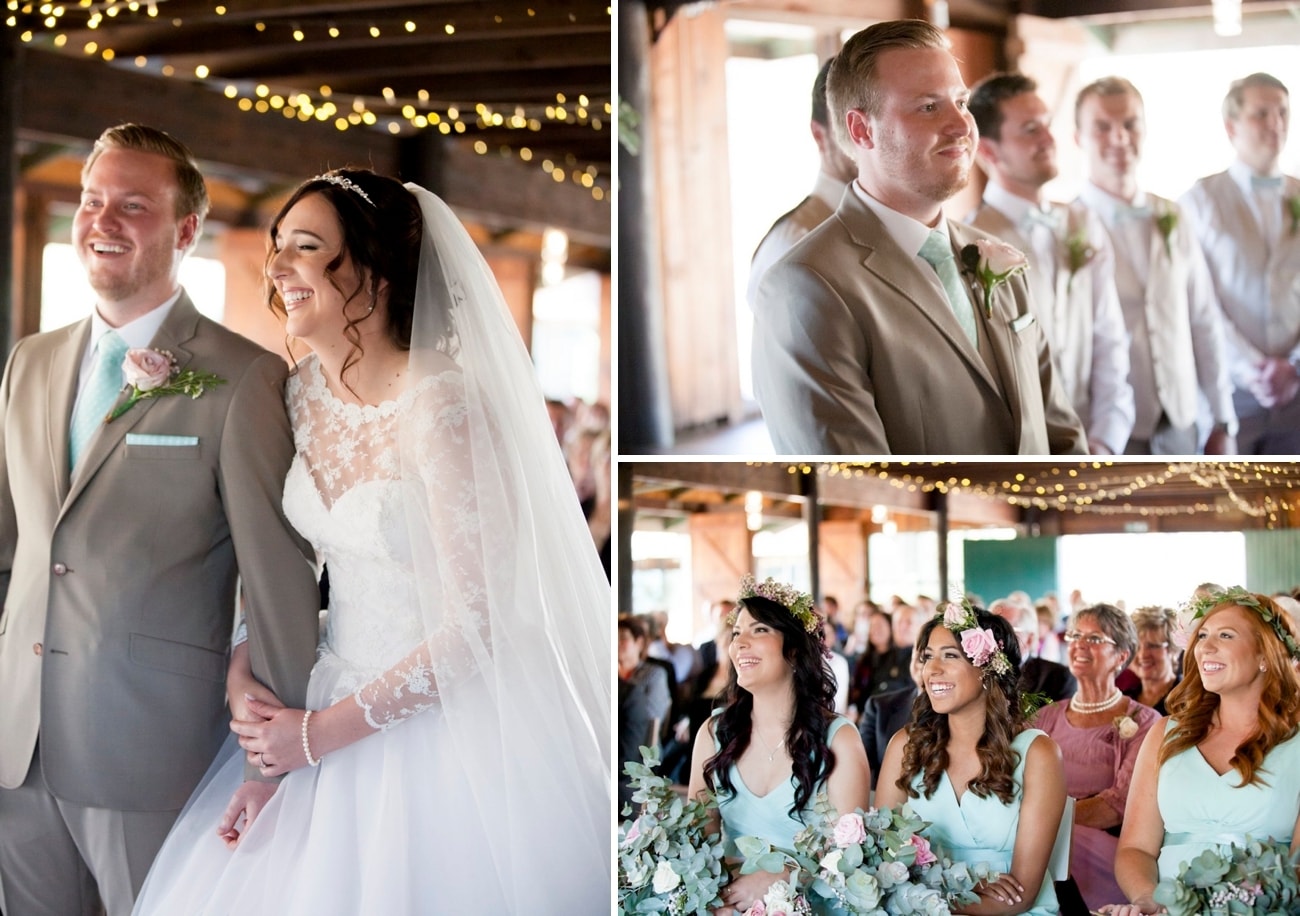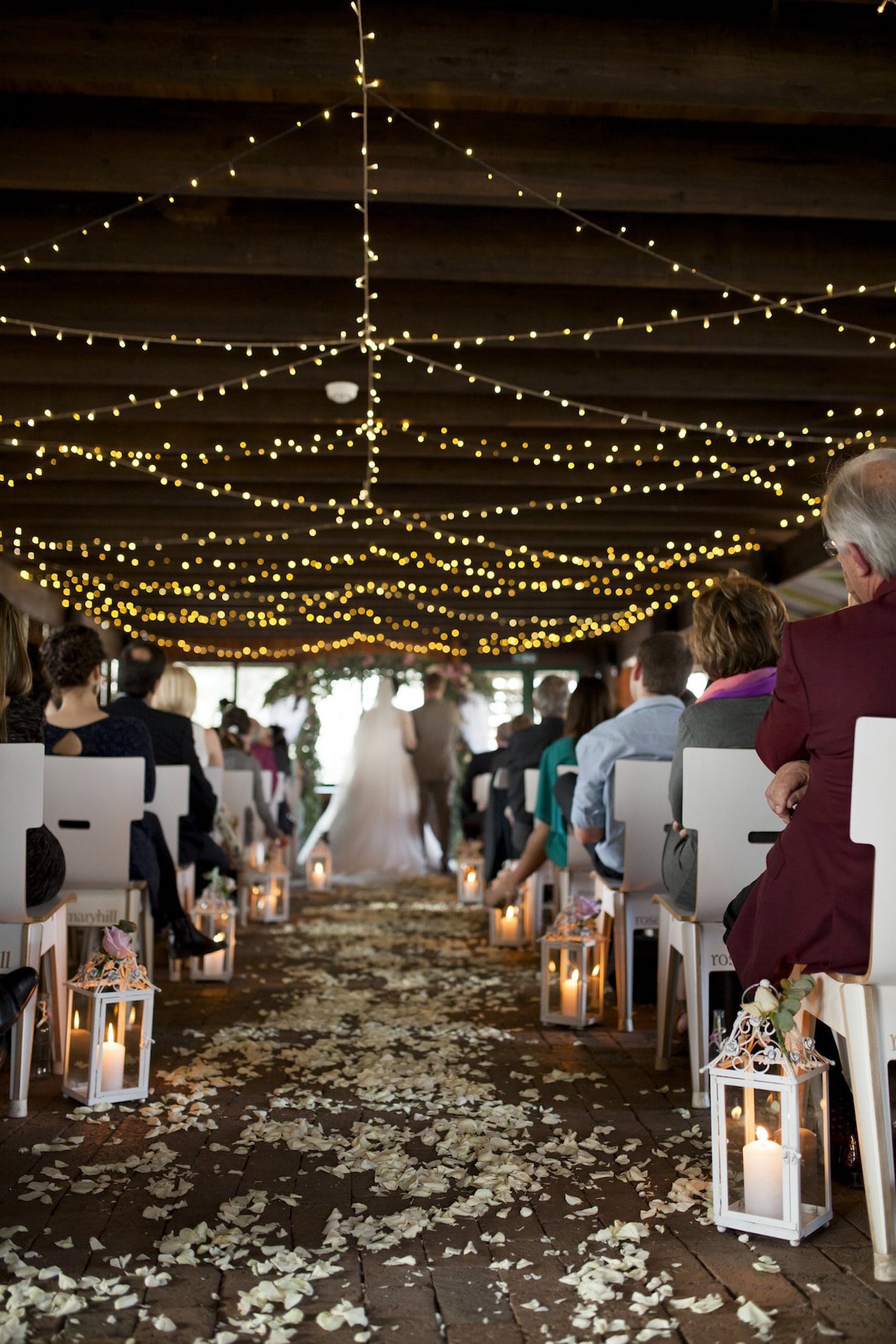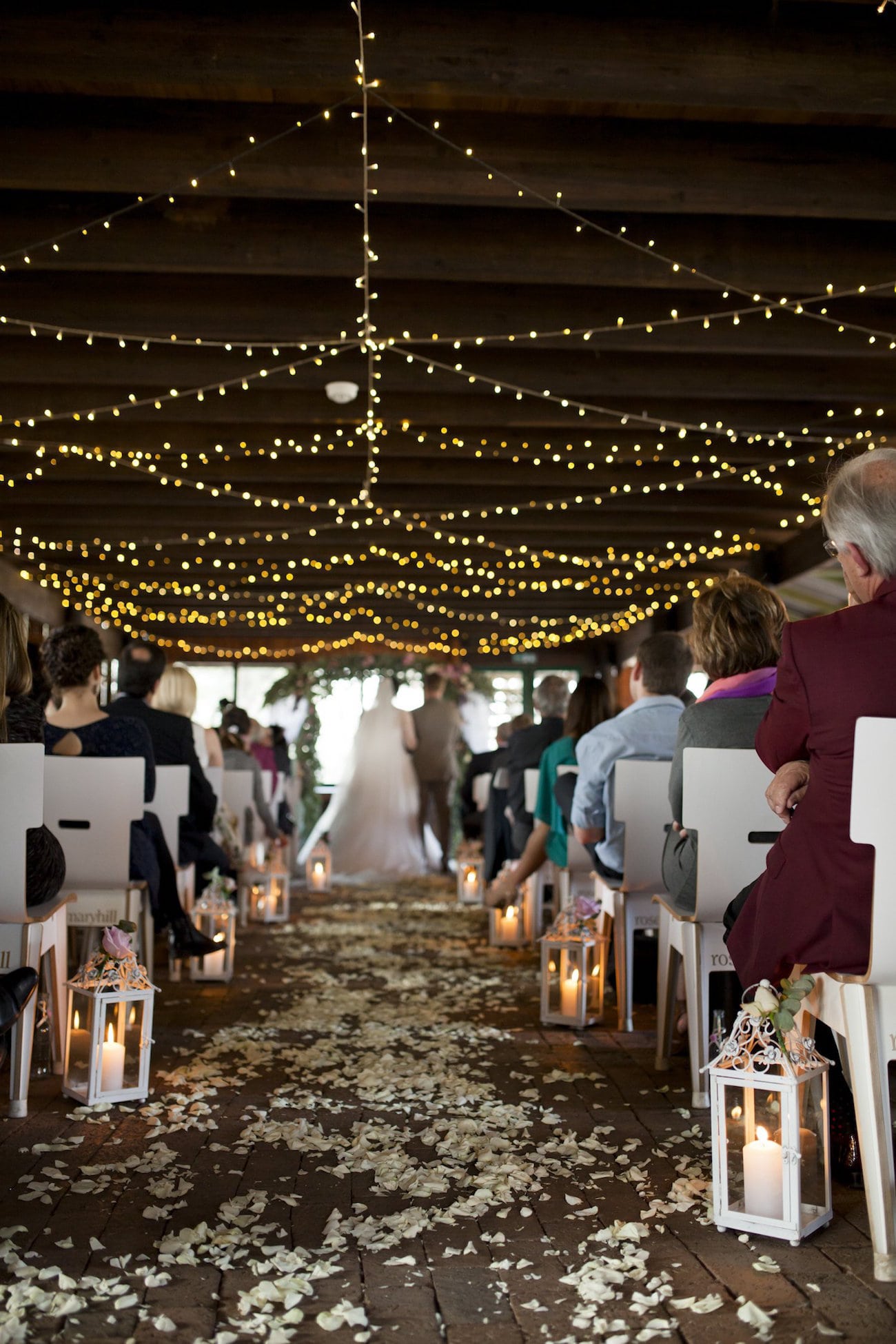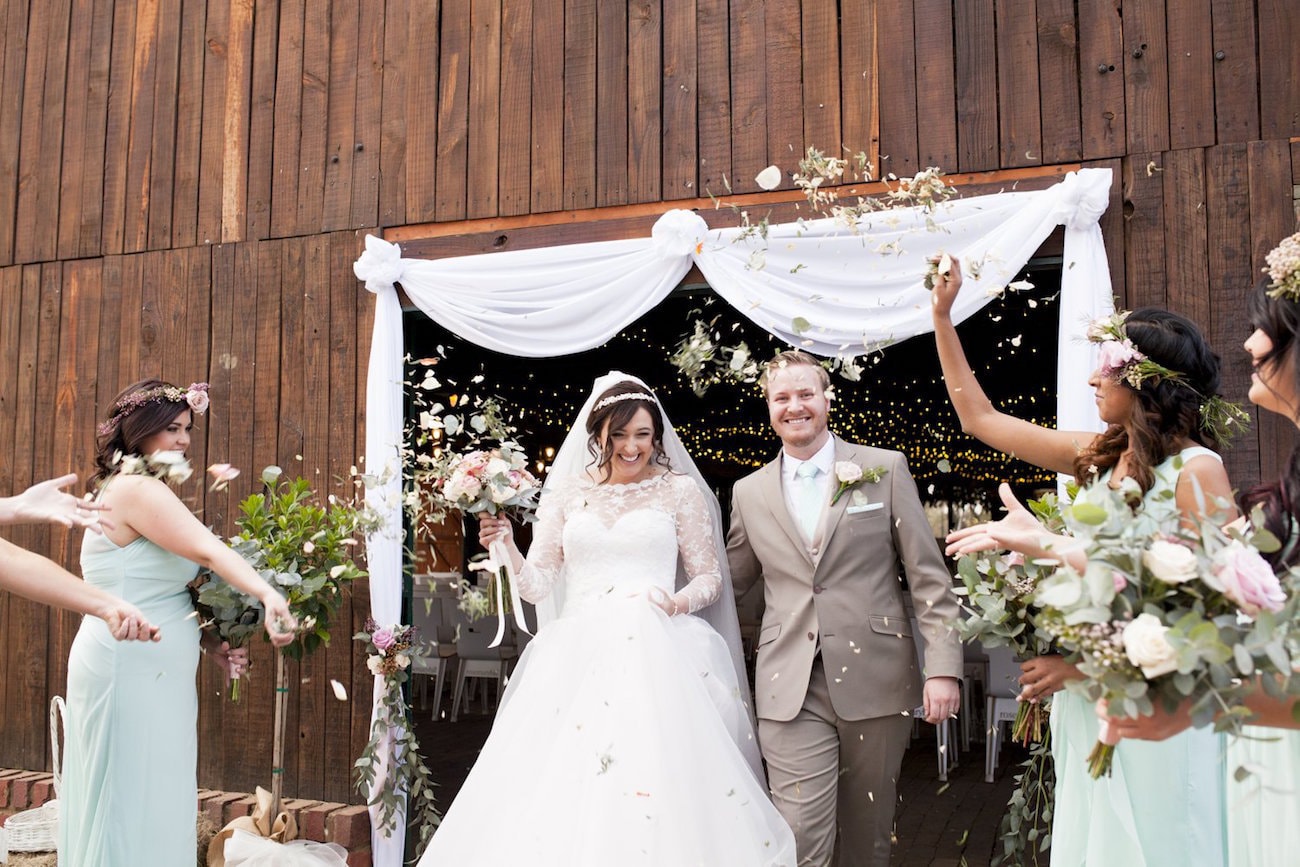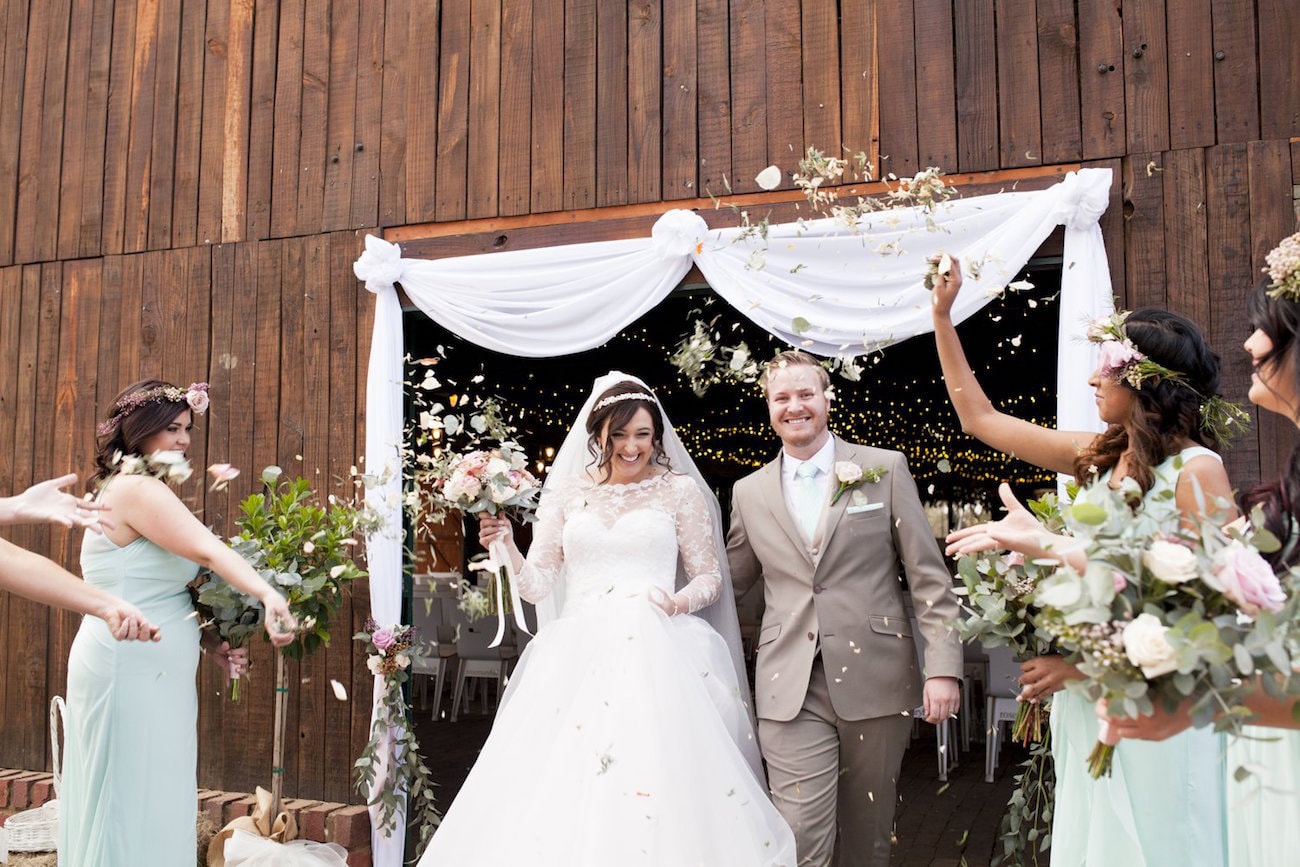 The Venue
We chose Rosemary Hill for the rustic feel and for the barn they have there. I have always wanted to get married in a barn and we happened to find one in South Africa!
Wedding Style
We went with a French country type theme, as both our styles are more French country and rustic, I guess. We definitely found most of our inspiration from Pinterest and made those ideas and images come to life. My mom was a huge part of the search for inspiration and making our ideas come to life. She knows me very very well and I left most of the ideas to her. She would find all sorts of things I never would have thought of, and I absolutely loved every single thing she showed me!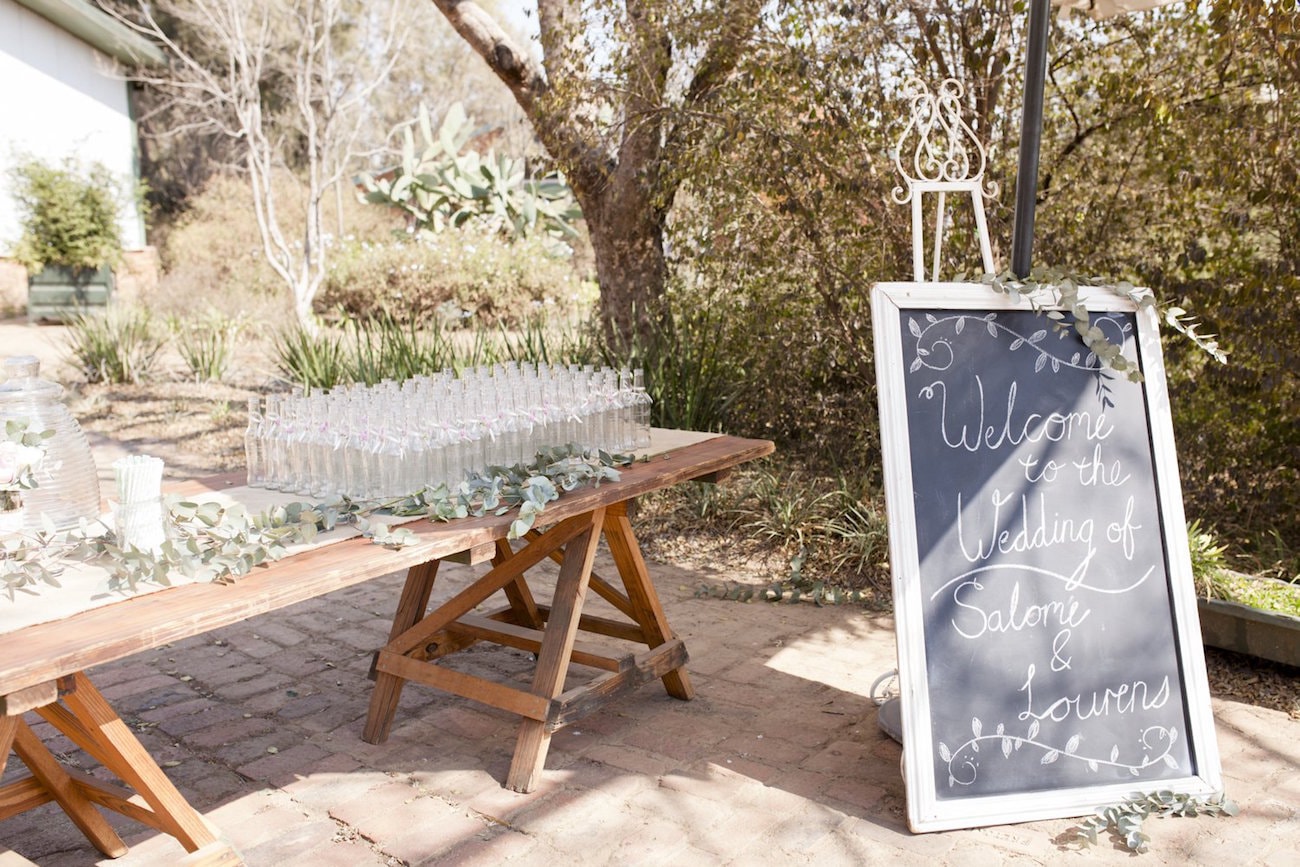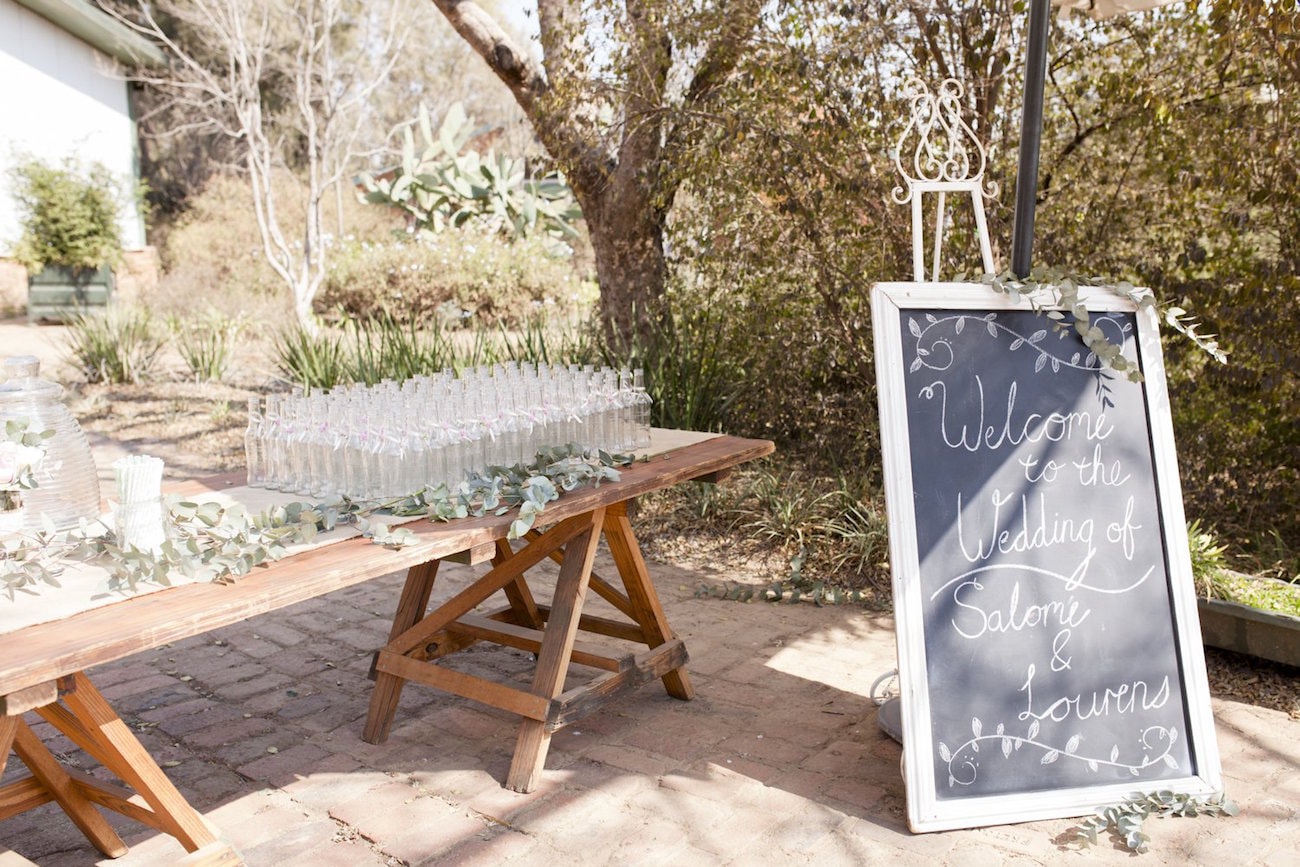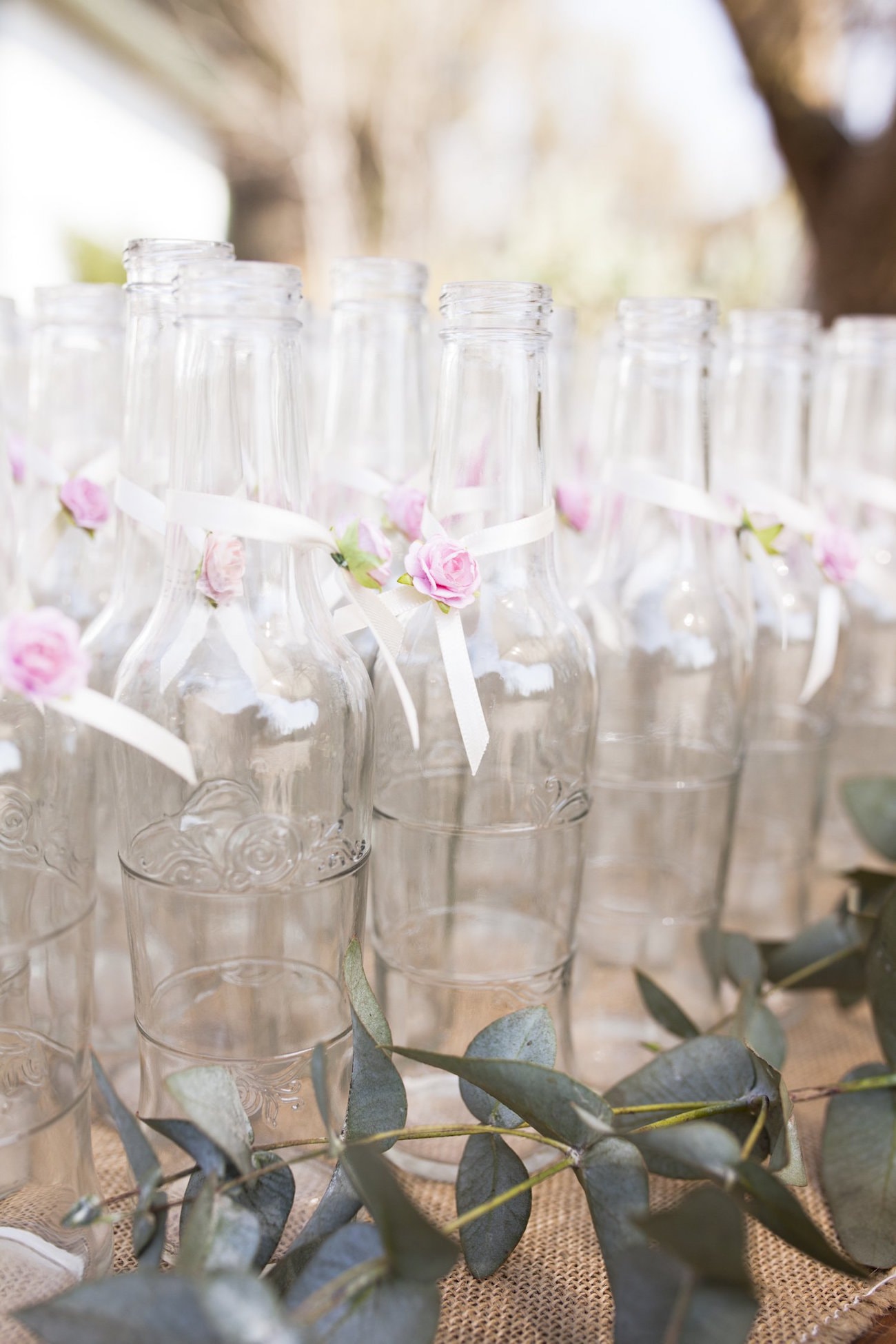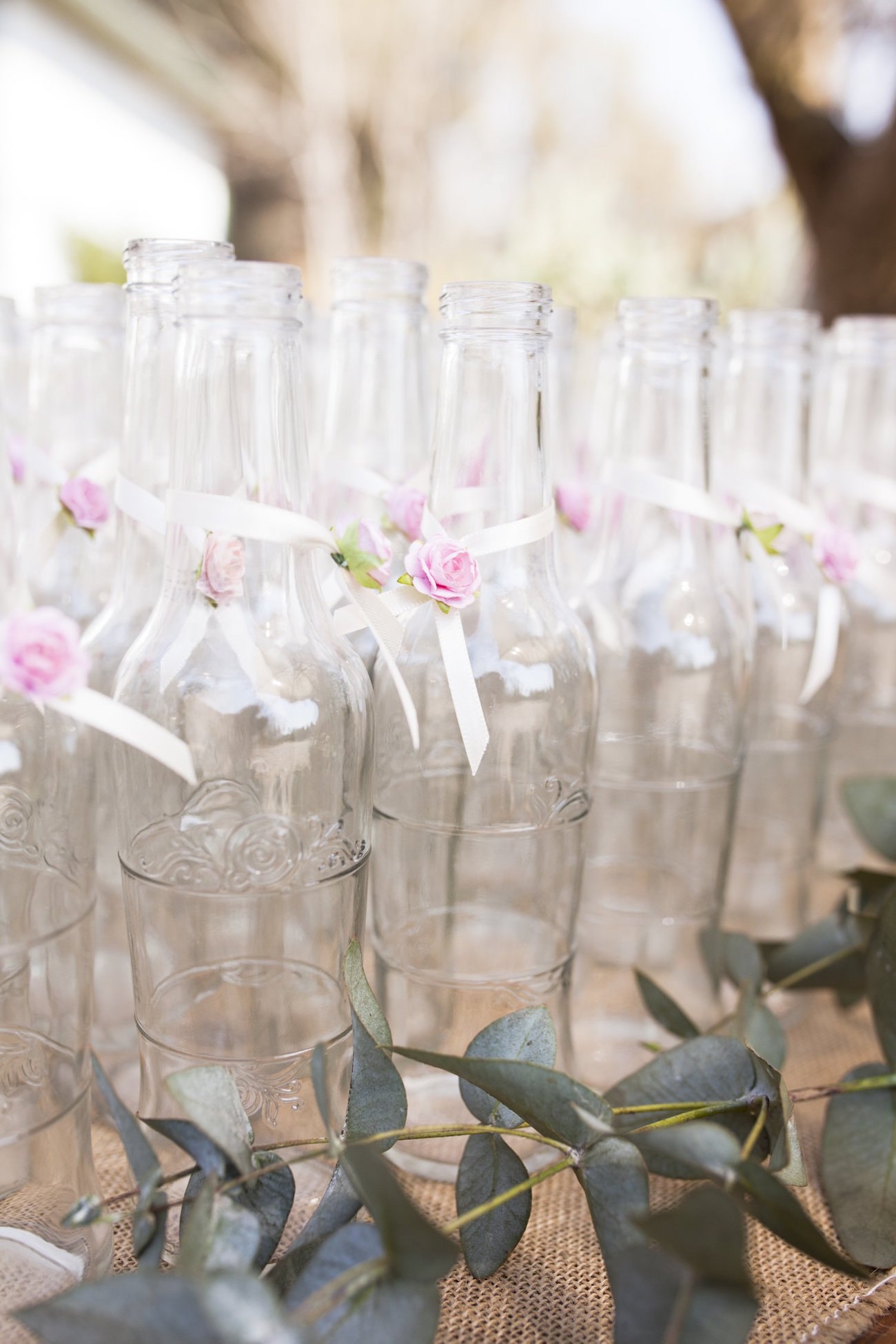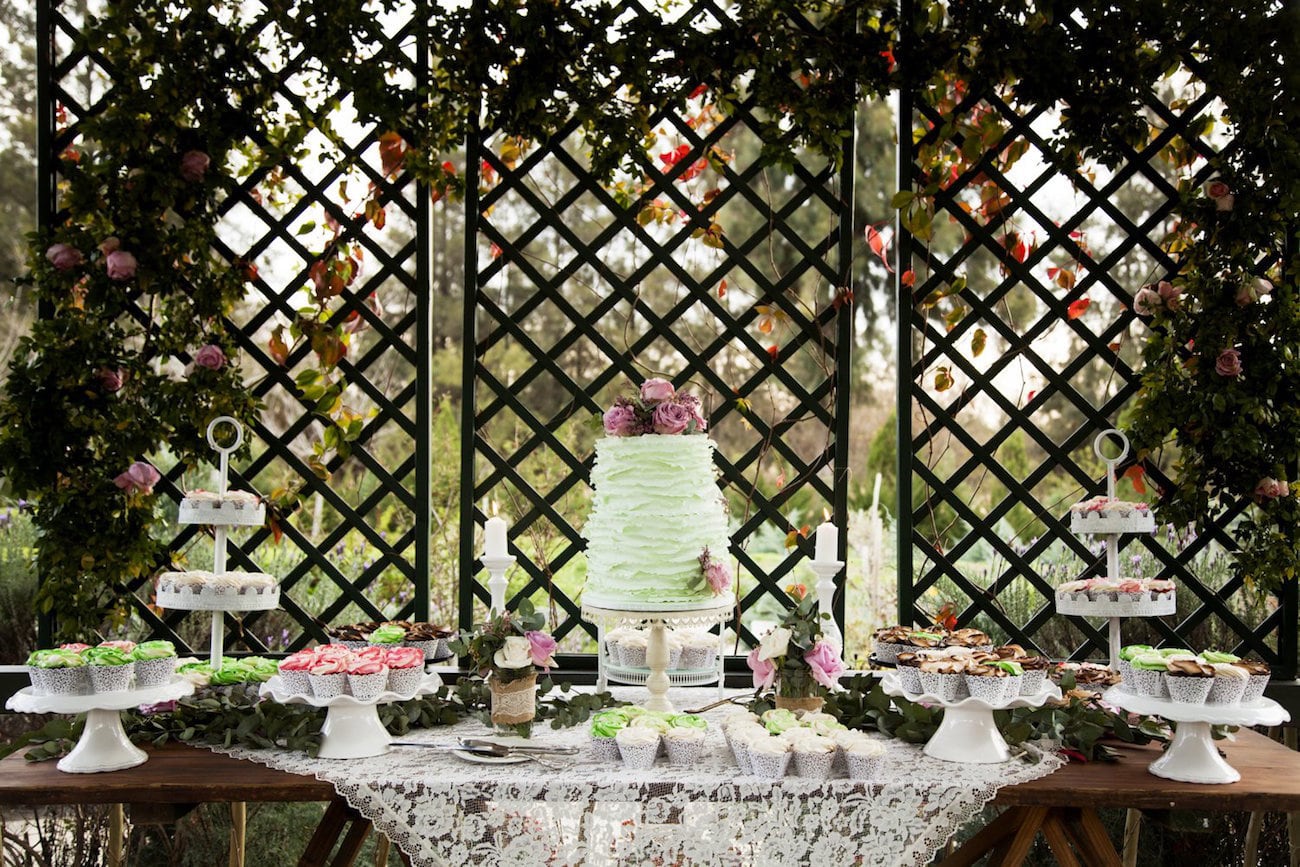 Wedding Details
My favourite wedding detail would definitely be the cake table. A very big thing for me was the cake and the cake table itself. I have been to so many weddings where the cake doesn't taste good or there isn't actually a table for the cake. I am very big believer in people remembering the event based on the food they ate, the cake, and if they actually had fun. I wanted people to remember our day for all these aspects and the cake table needed to stand out from the norm. Baker Boys did our cake and cupcakes and they also came to set up the table for me, based on the ideas I had in my head. I showed them different photos I absolutely loved and they made them come to life.
DIY Elements
We had a few DIY items. The flower arch in the ceremony was a DIY project, as well as the chandelier in the middle of the dance floor at the reception. The arch was made from metal posts and draped with soft flowy fabric on the sides. The very top of the arch was then decorated with fresh flowers, roses and eucalyptus. The chandelier was also completely covered in roses and eucalyptus leaves and we attached small glass, hollow balls with tea lights.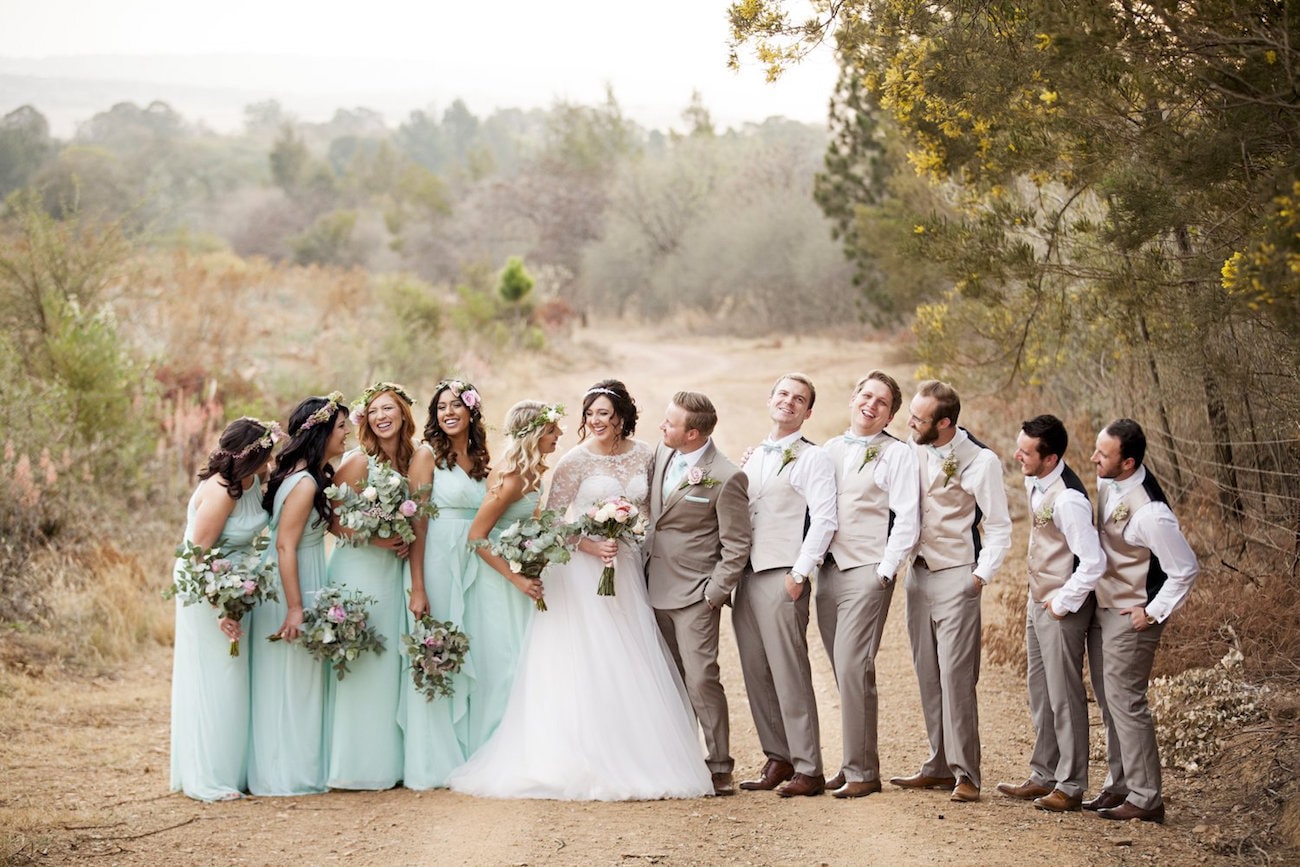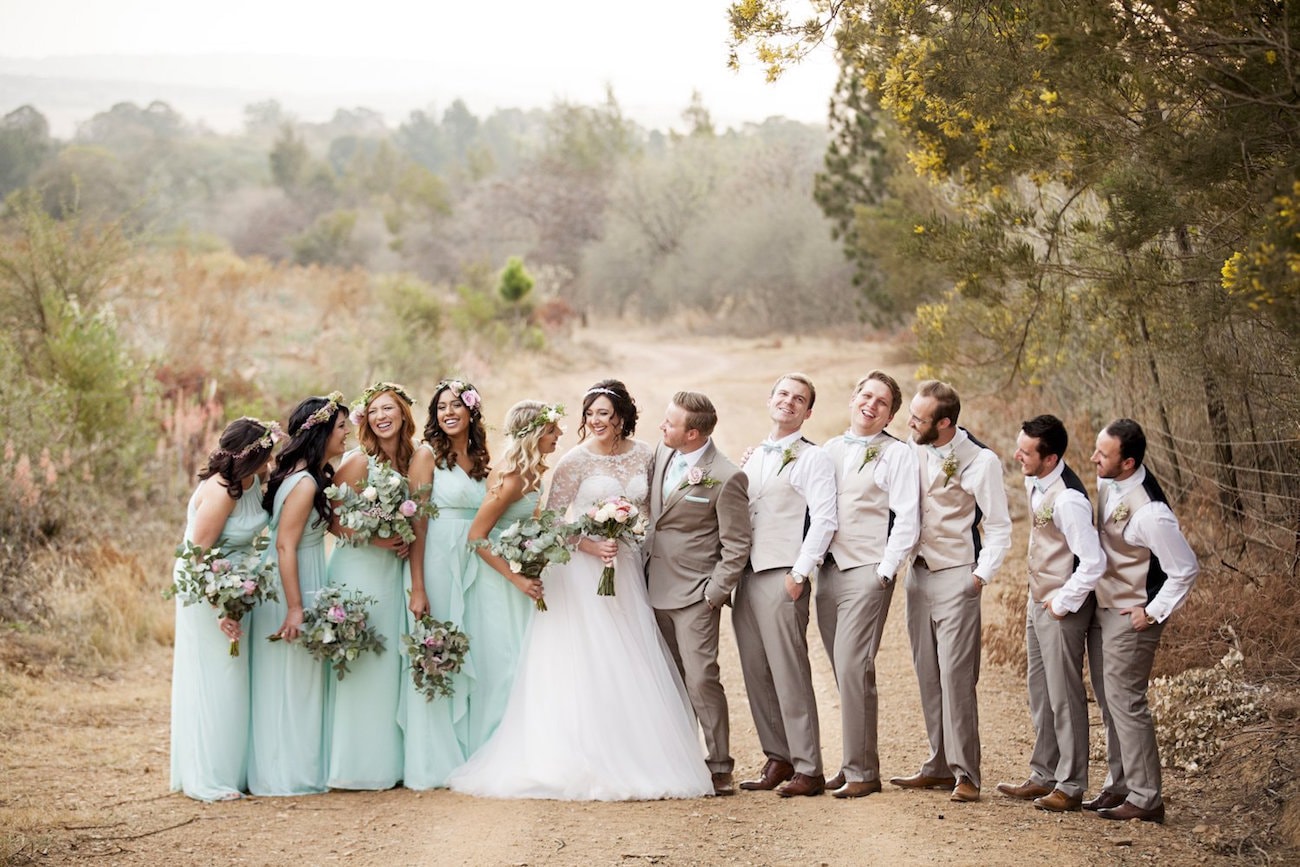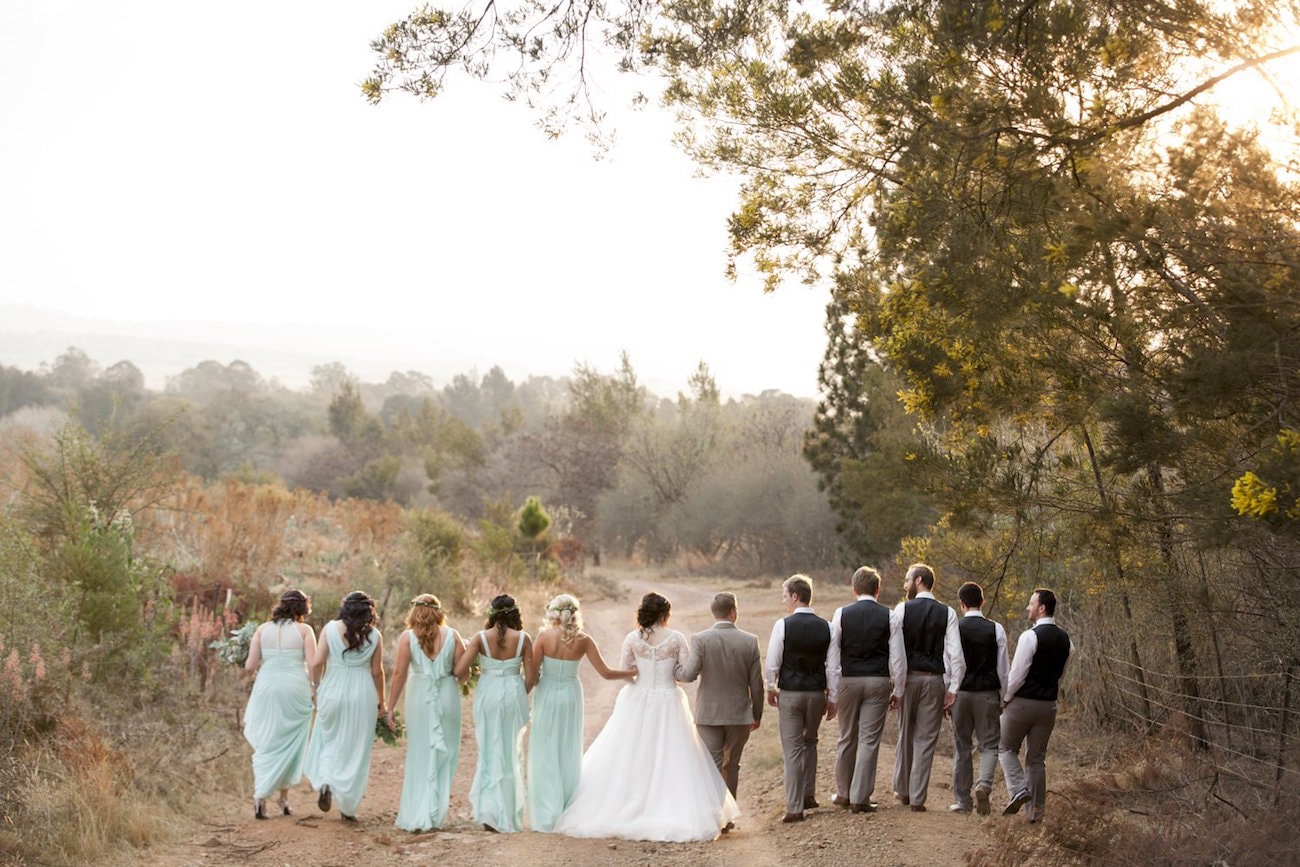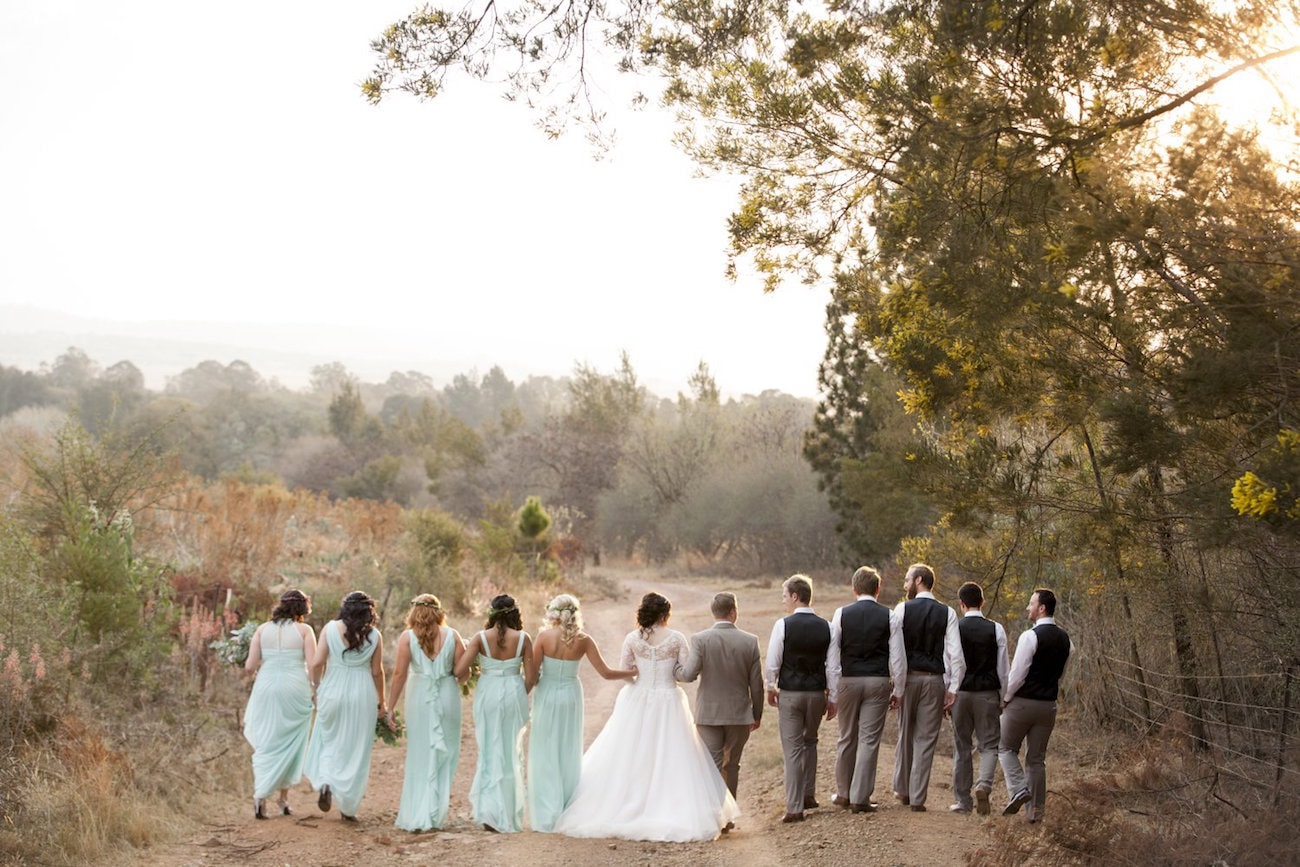 The Dress
My wedding dress was made for me by Heloise. I tried on a few dresses, but was never happy with the look. I had this dress in my head and I could not get rid of it. I decided to have my dress made and my mom-in-law found Heloise. She completely understood the vision I had for my dress, the soft lace, the soft fabric, the "I am a bride" feeling I was looking for. She took me shopping for the fabric and drew my dress exactly the way it was going to look, so I had an idea of what it would be before it was even made. I also knew that I didn't really want a white dress, and Heloise made my dress have the illusion that it is actually pink, but at the same time still look white and like a wedding dress. My dress had two different colours of tulle, pink and white which helped give that illusion and helped give the skirt that full, almost ballgown look.
The Bridesmaids
I had five bridesmaids, all different shapes, hair colours and personalities. I decided I wanted them all in mint green dresses but they all needed to pick a dress that they loved and felt beautiful in. Each dress looked stunning and matched them and their personalities perfectly. To round off the beautiful dresses, they each had a flower crown as part of the focal point for their outfit.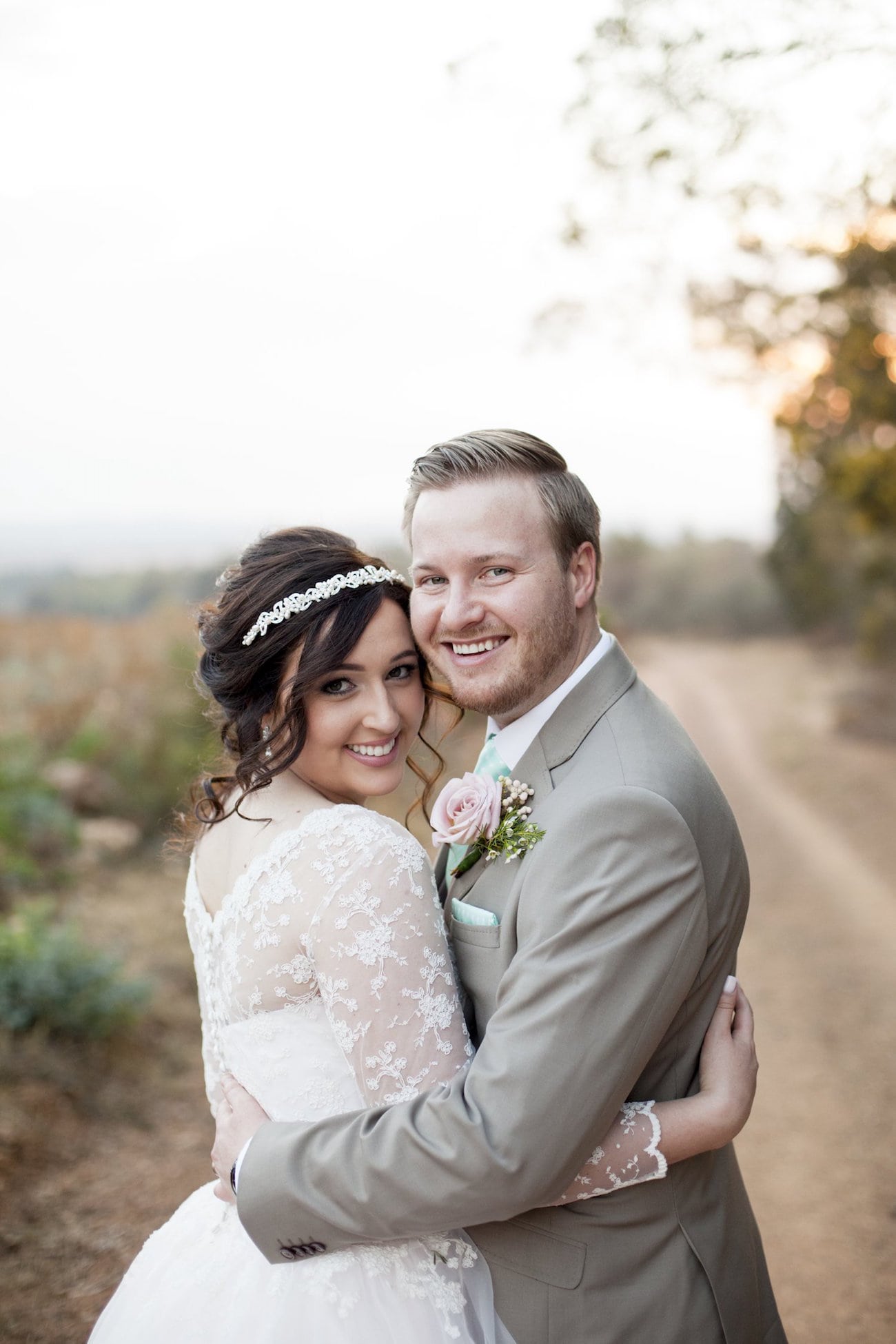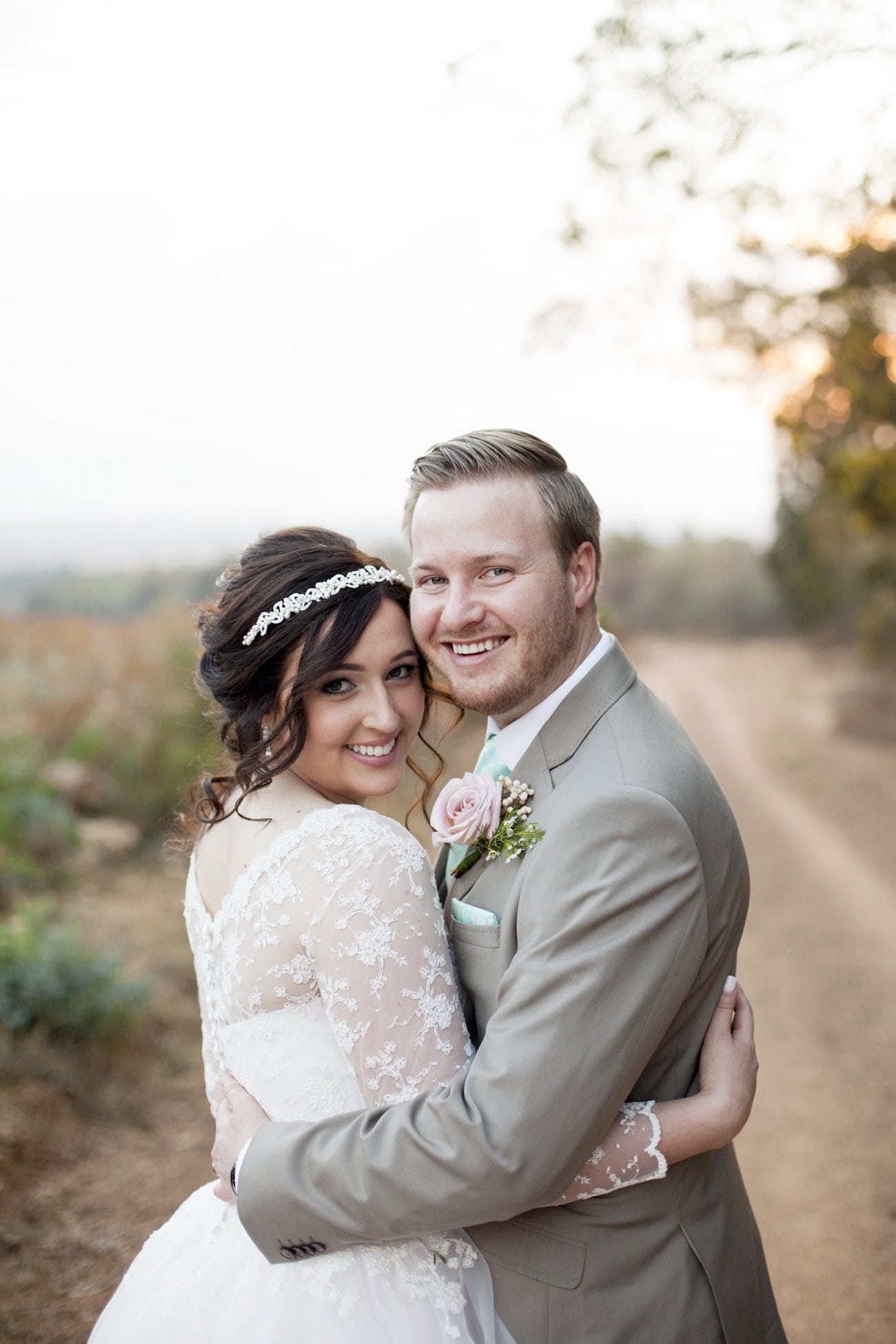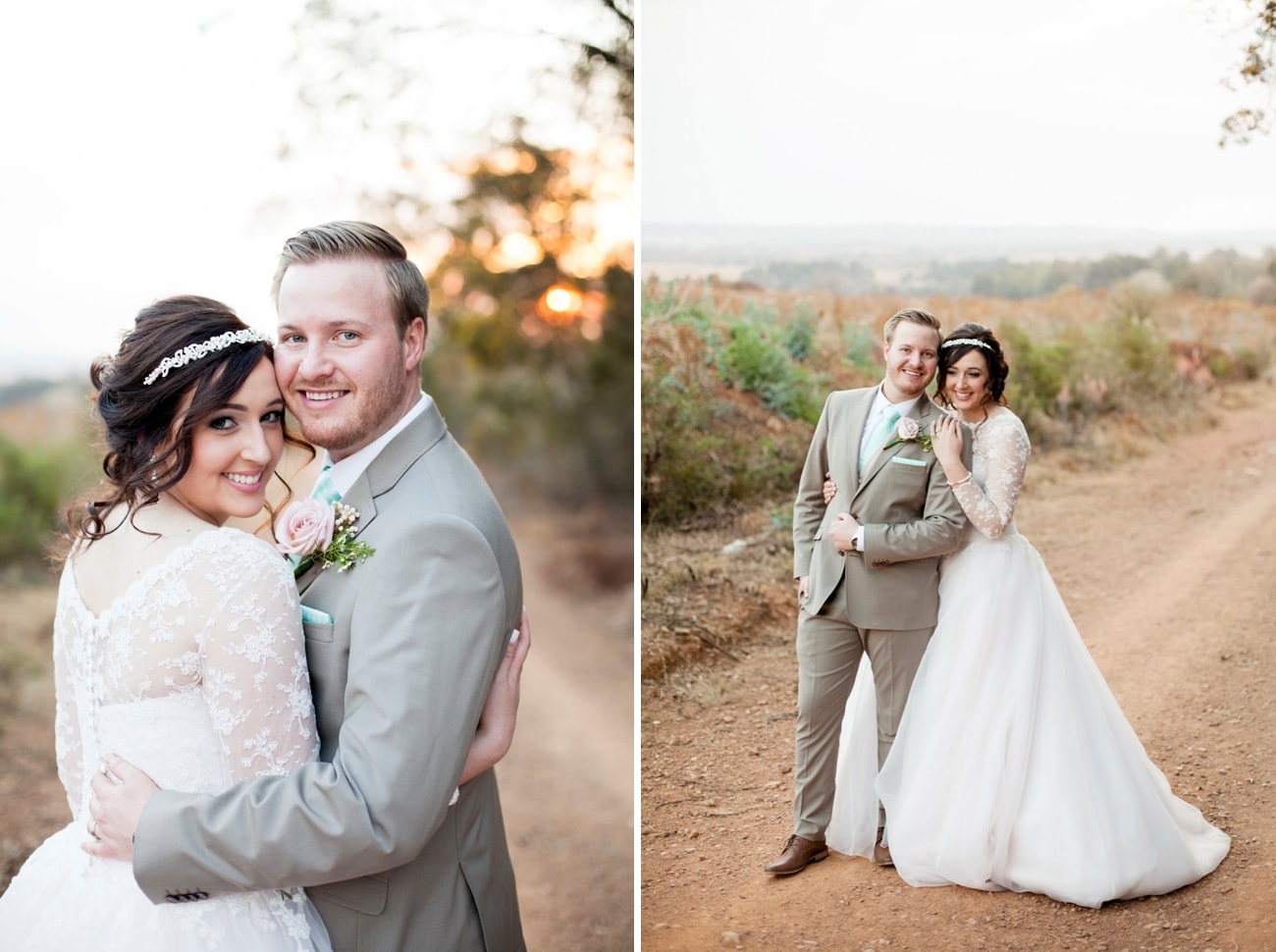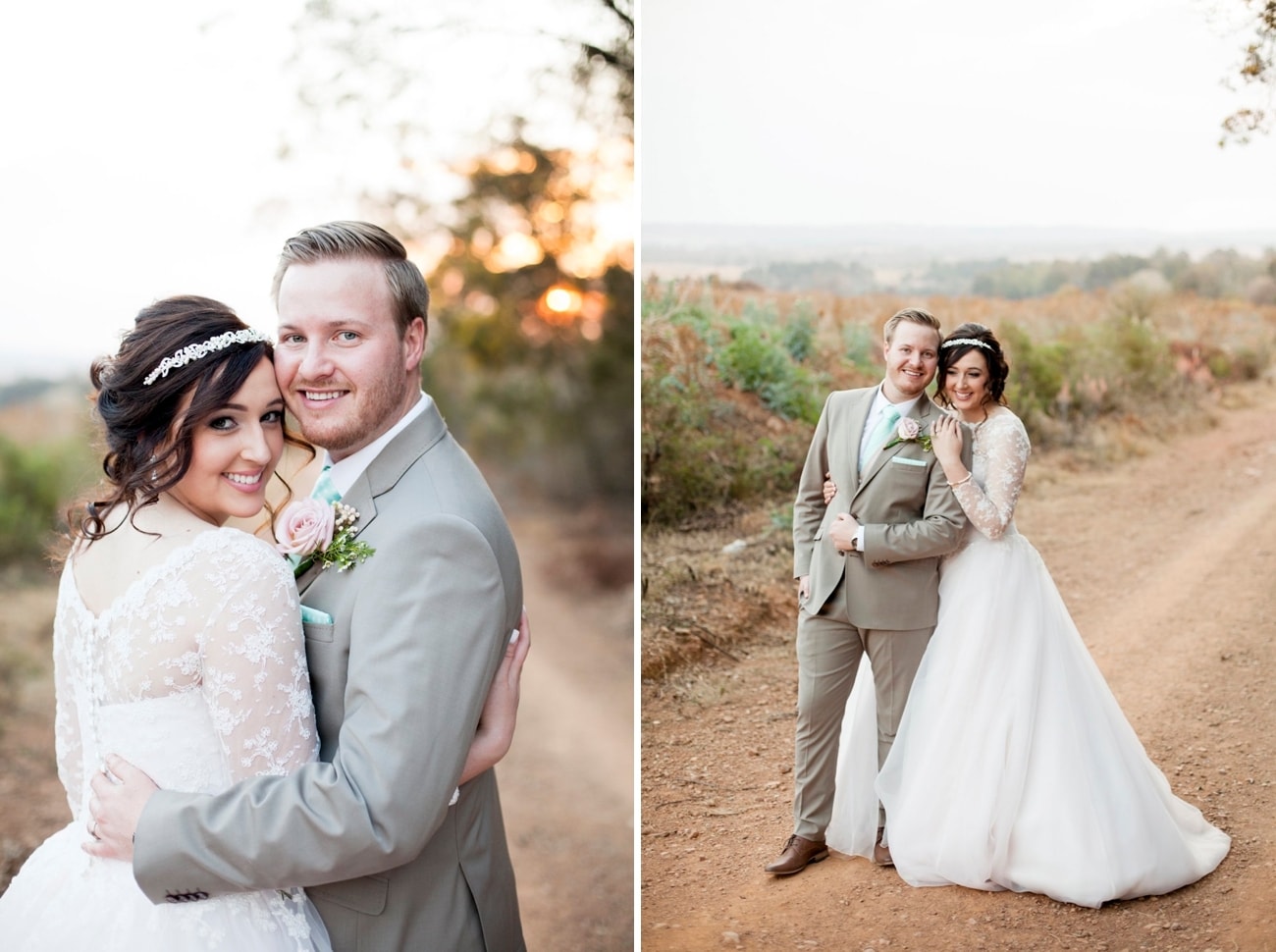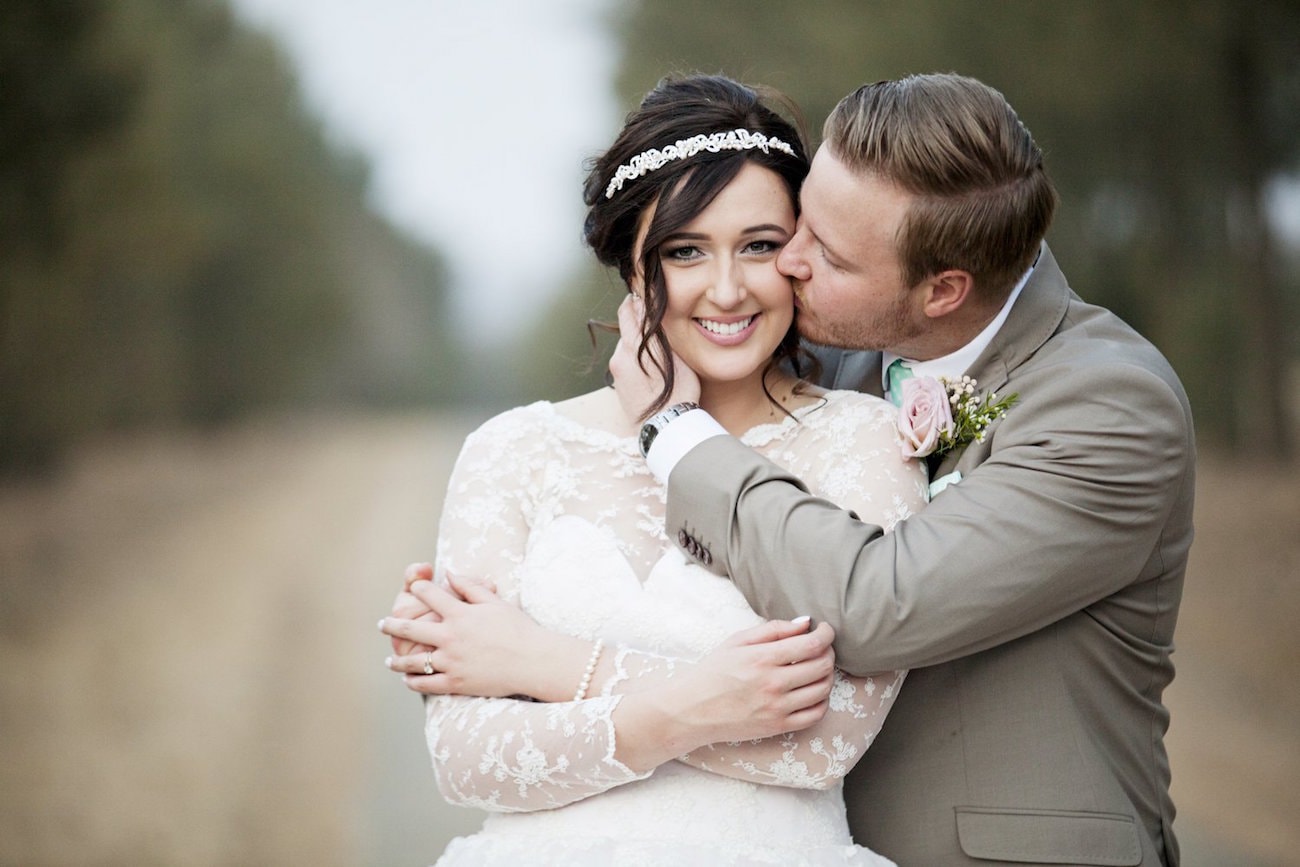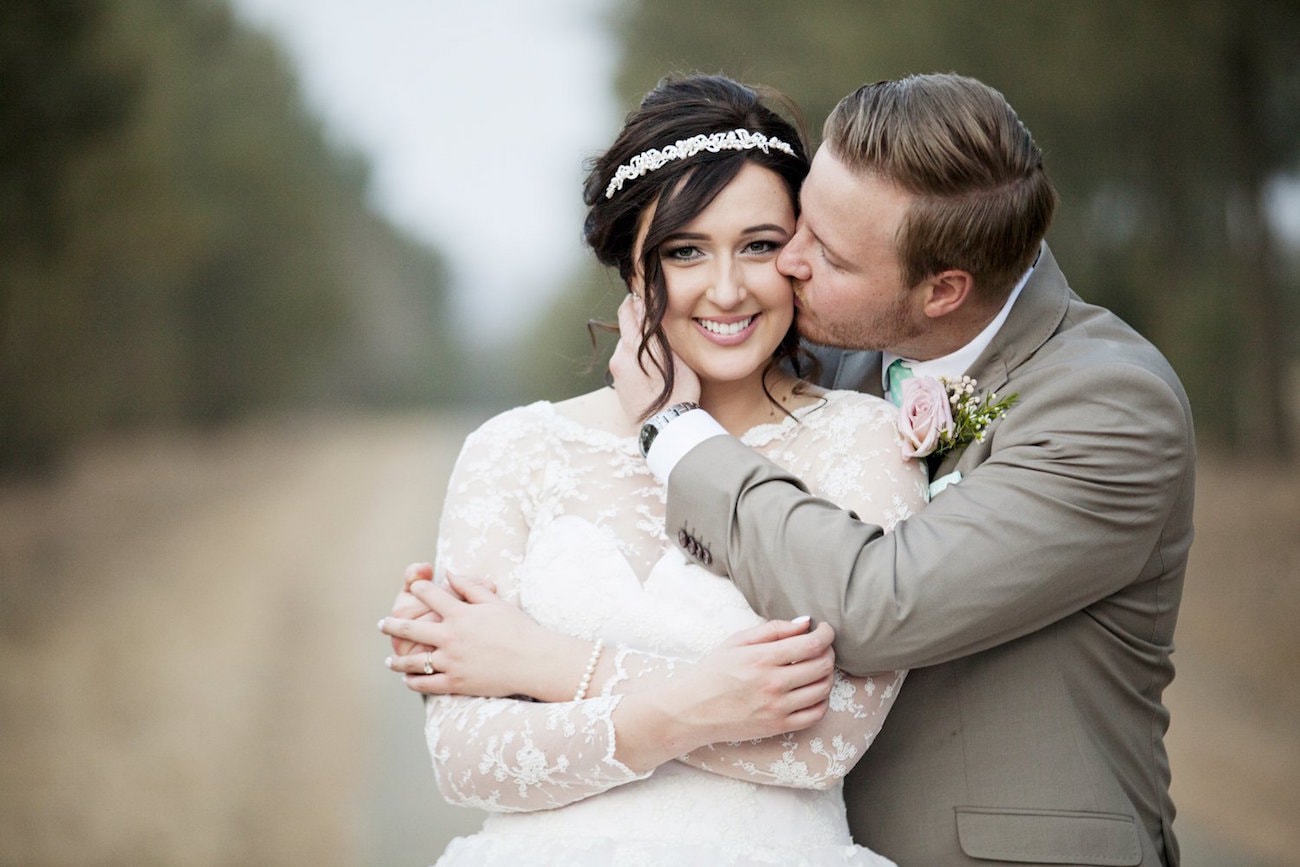 The Flowers
Our wedding flowers were creams, pink and dusty pink roses, with a lot of eucalyptus leaves. I am not someone that likes formal flowers, which meant that my wedding flowers could not be uniform and formal. This is why I wanted the eucalyptus leaves; they stand out and make the normal round centrepieces or bouquets a little different.
Proudly South African Details
In the Afrikaans community, when the groom gives his speech, all the men typically surround him and try to distract him any way they can. With Lourens, they kept yelling for his attention, used water guns, etc. This is not something we do here in the US at all!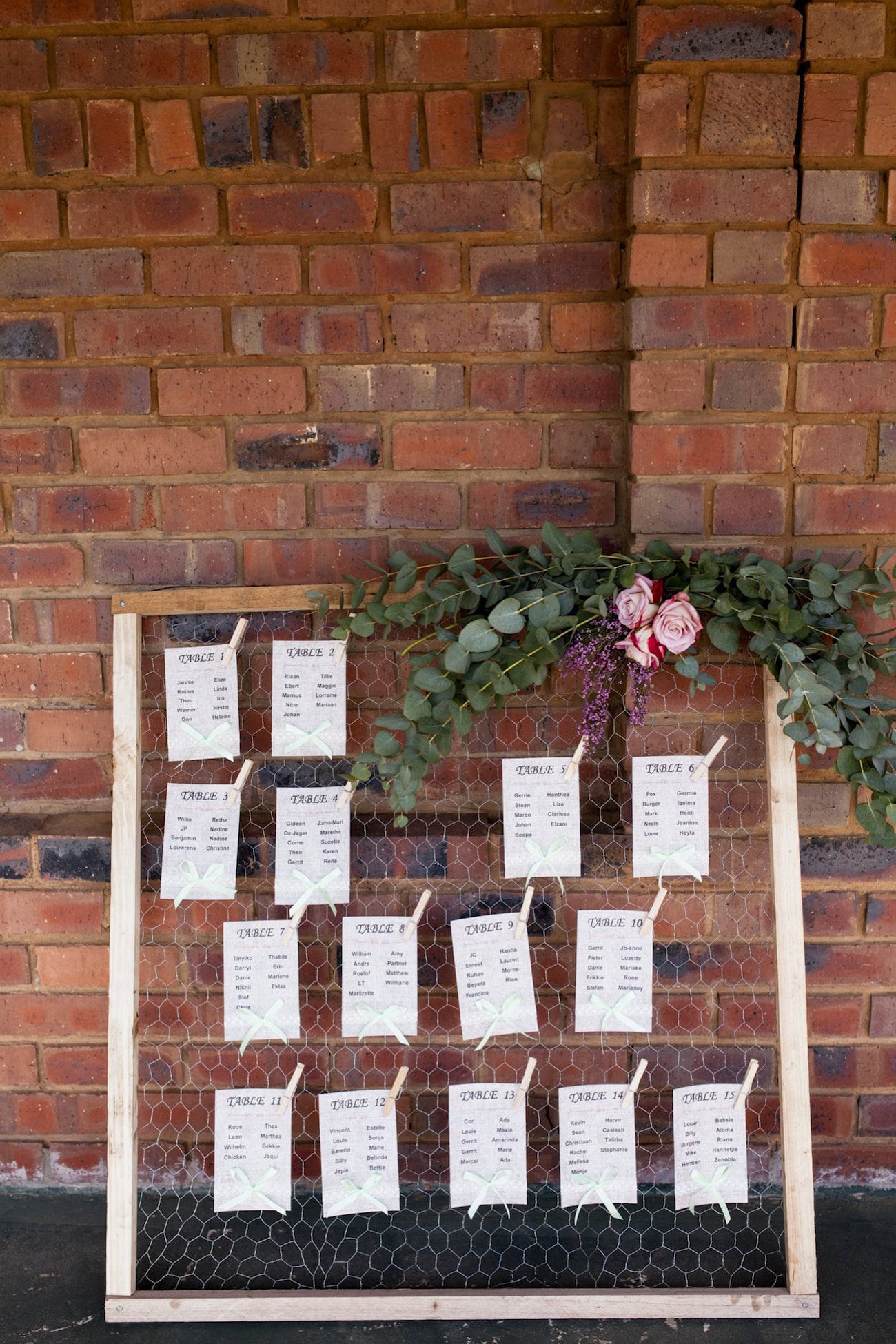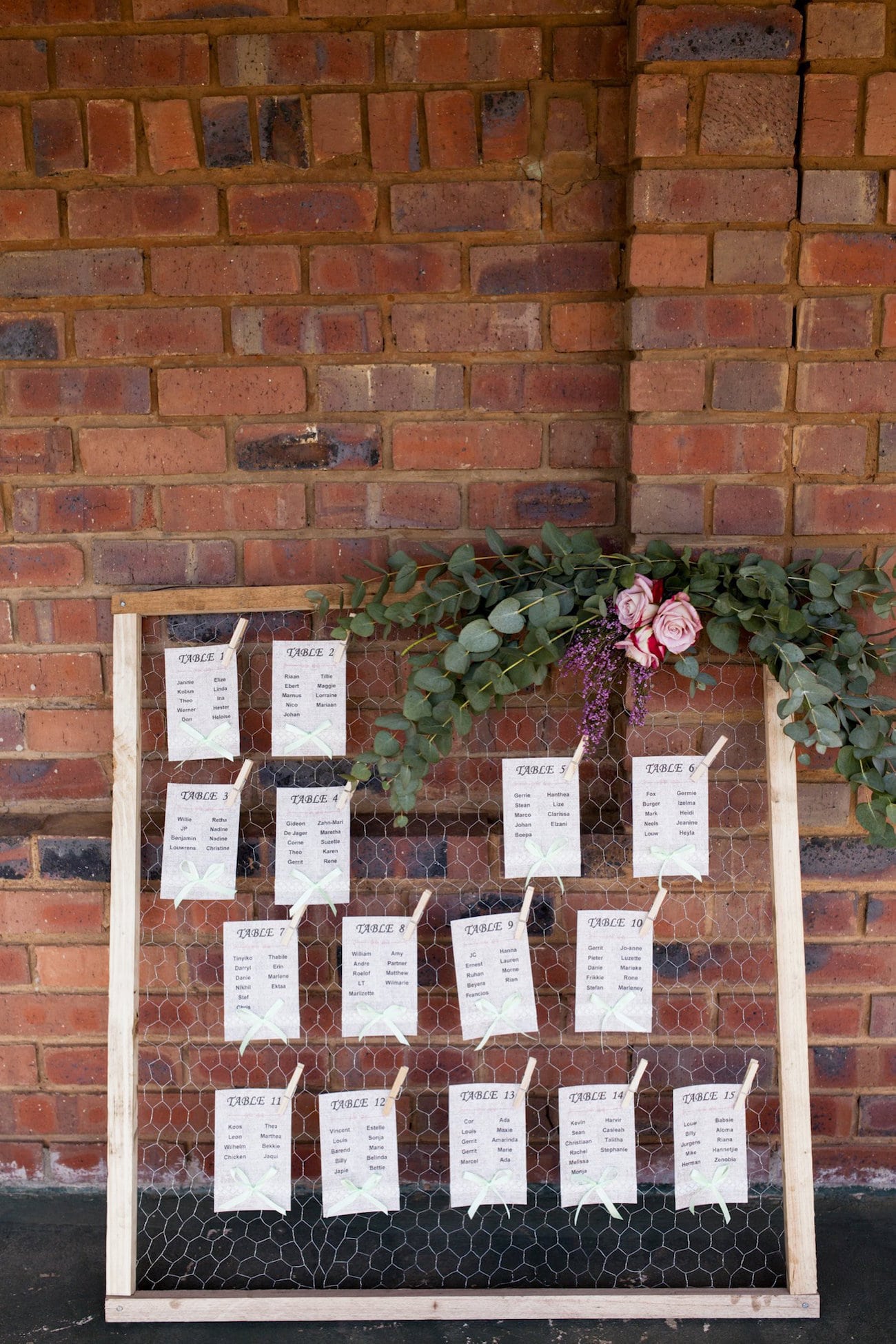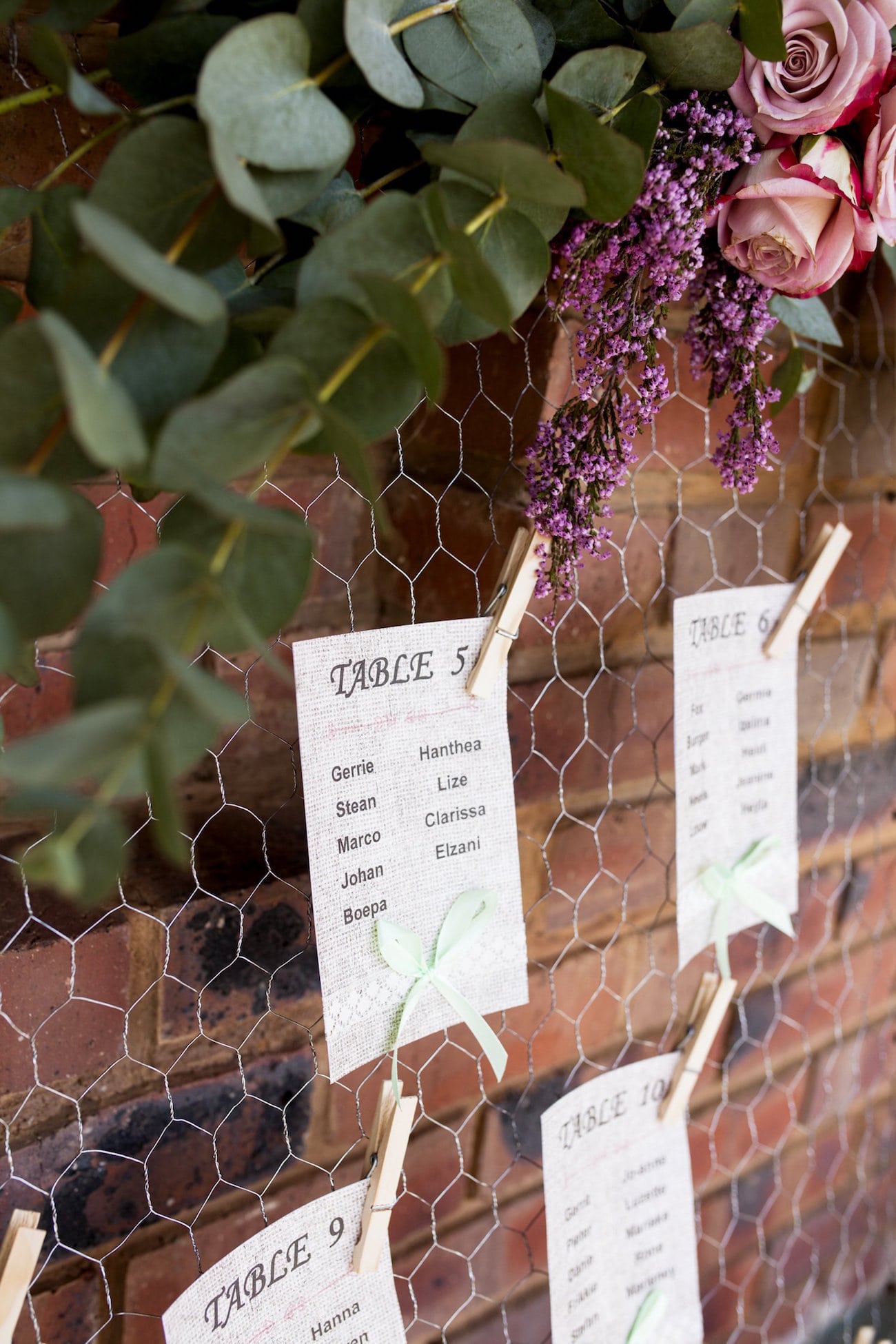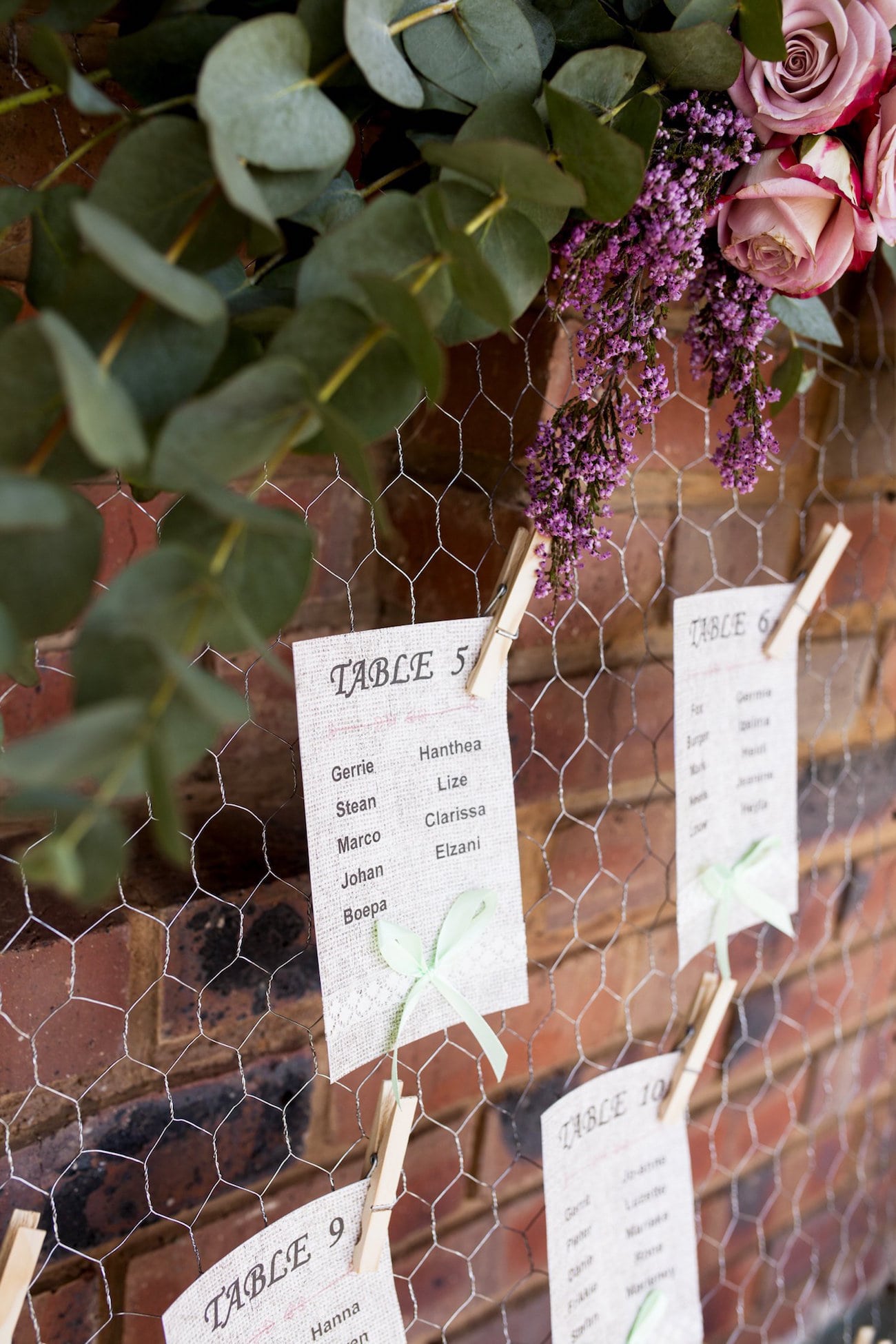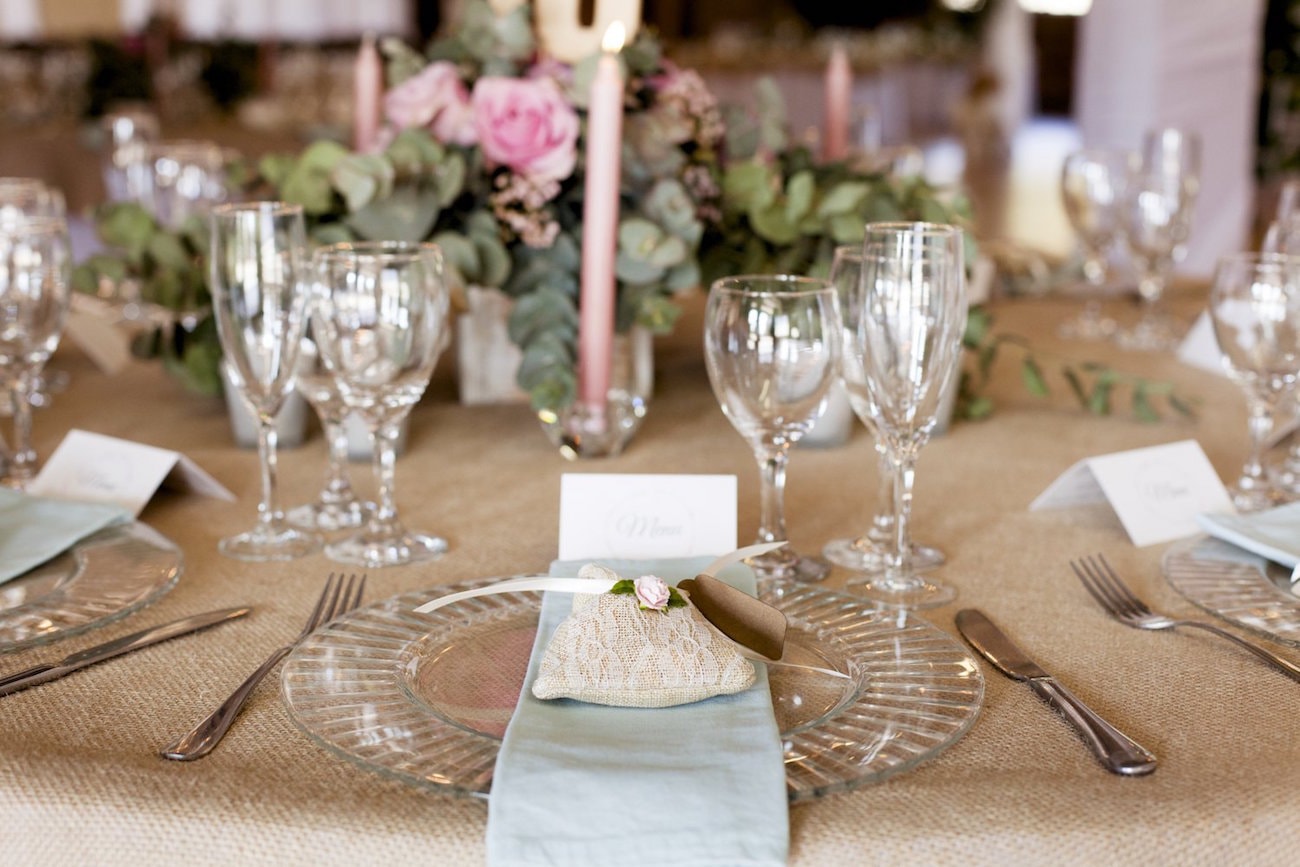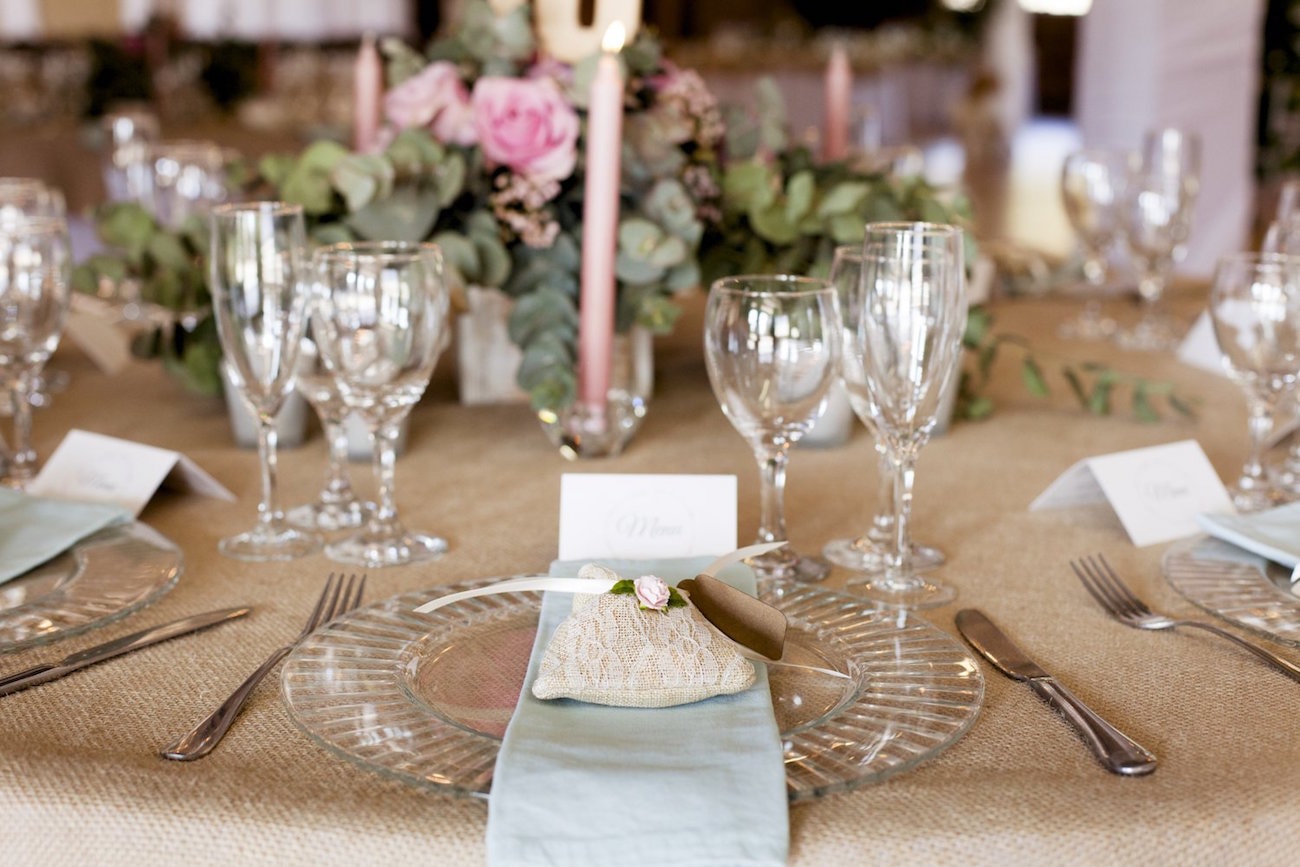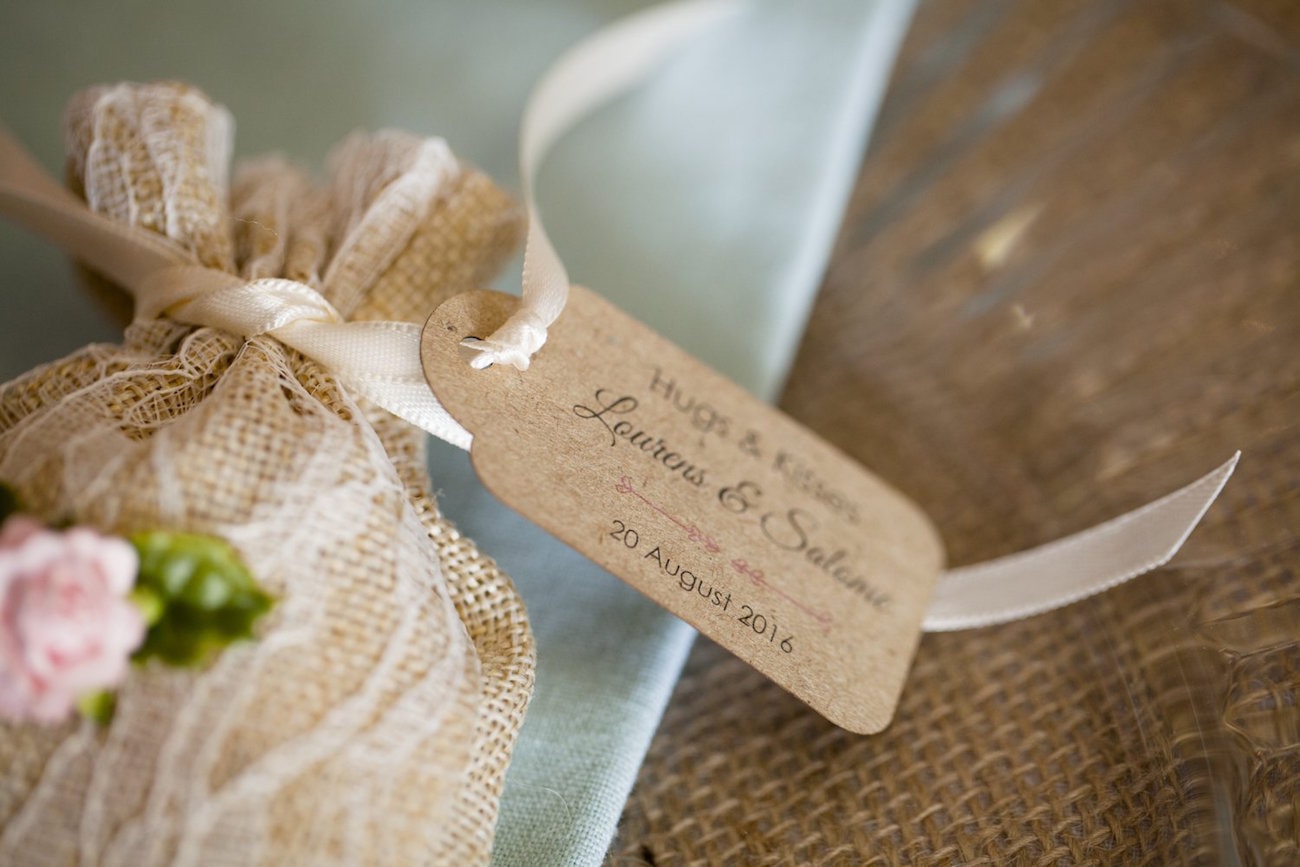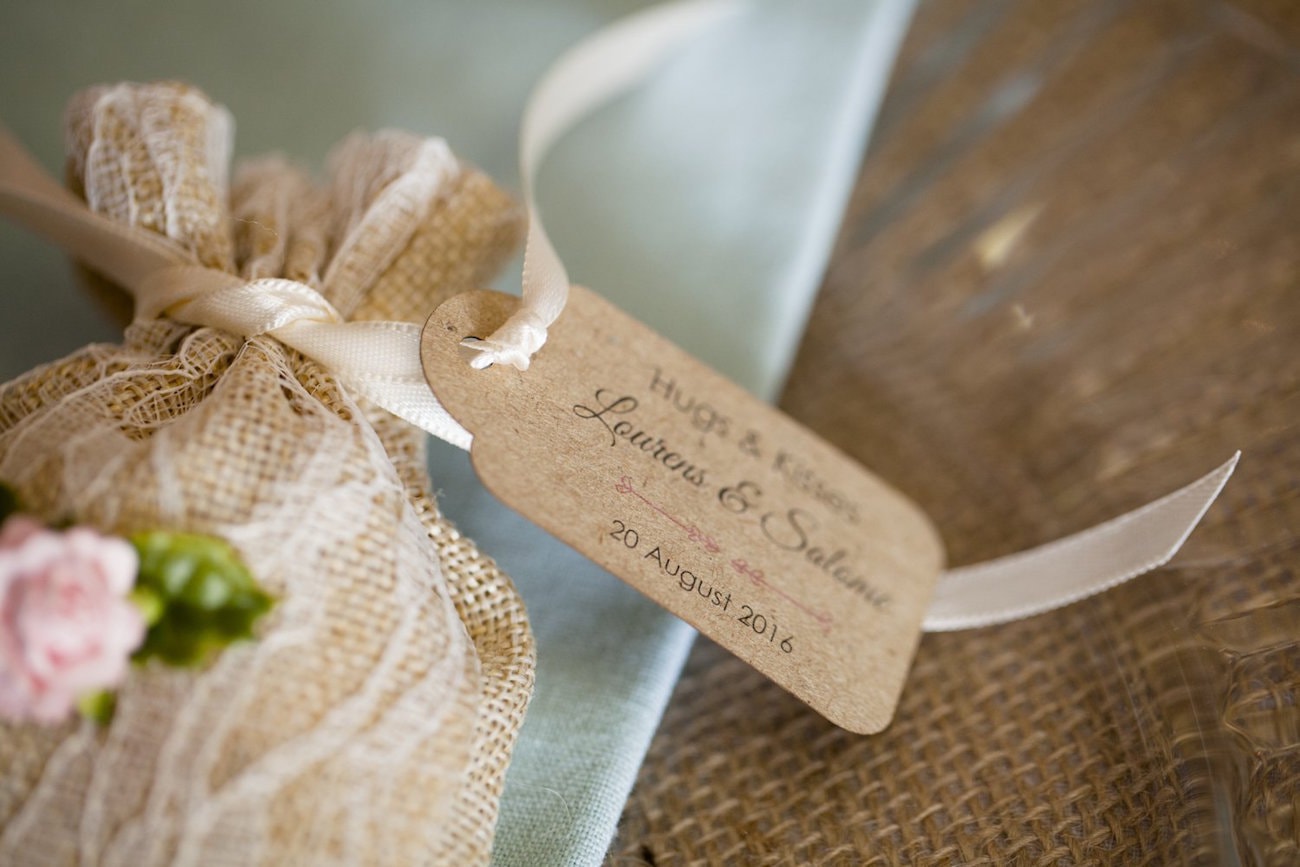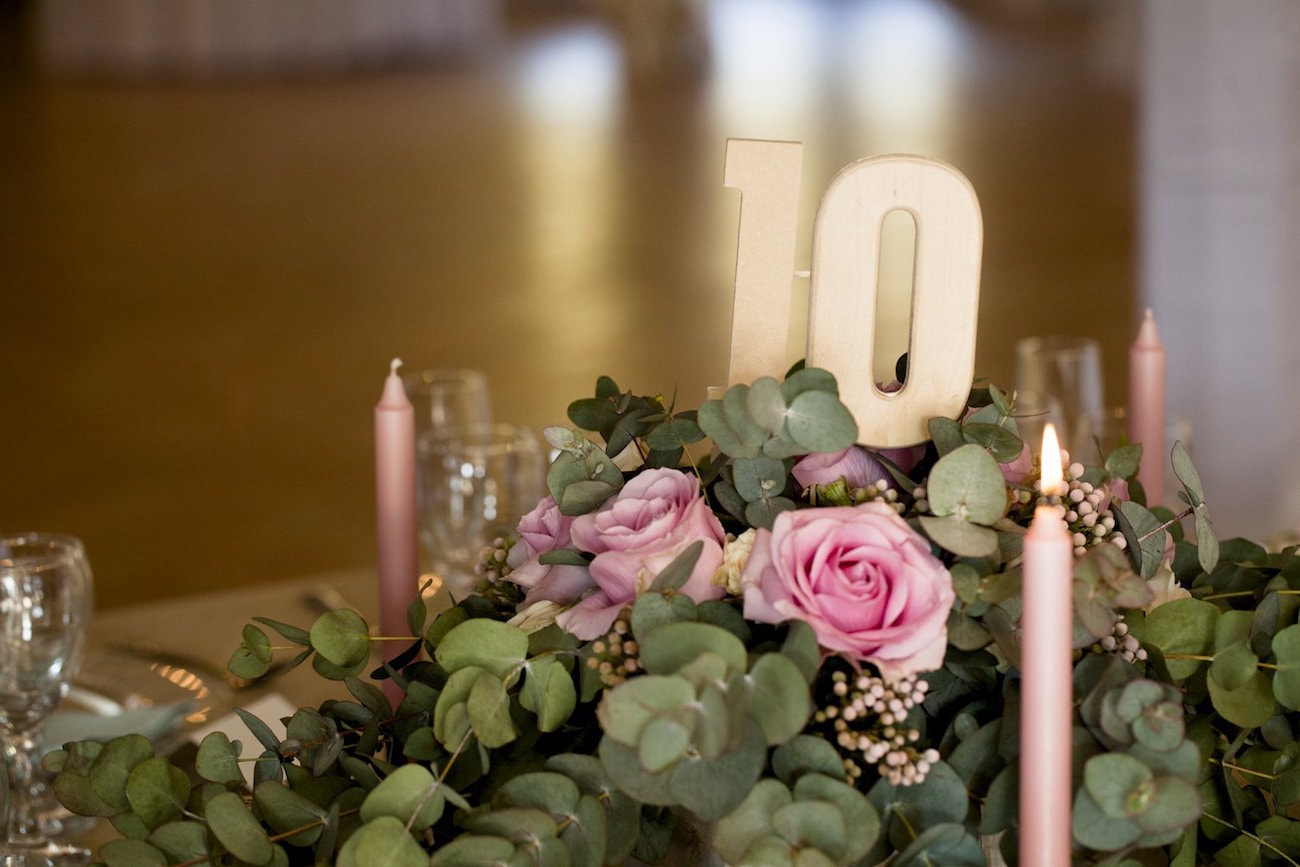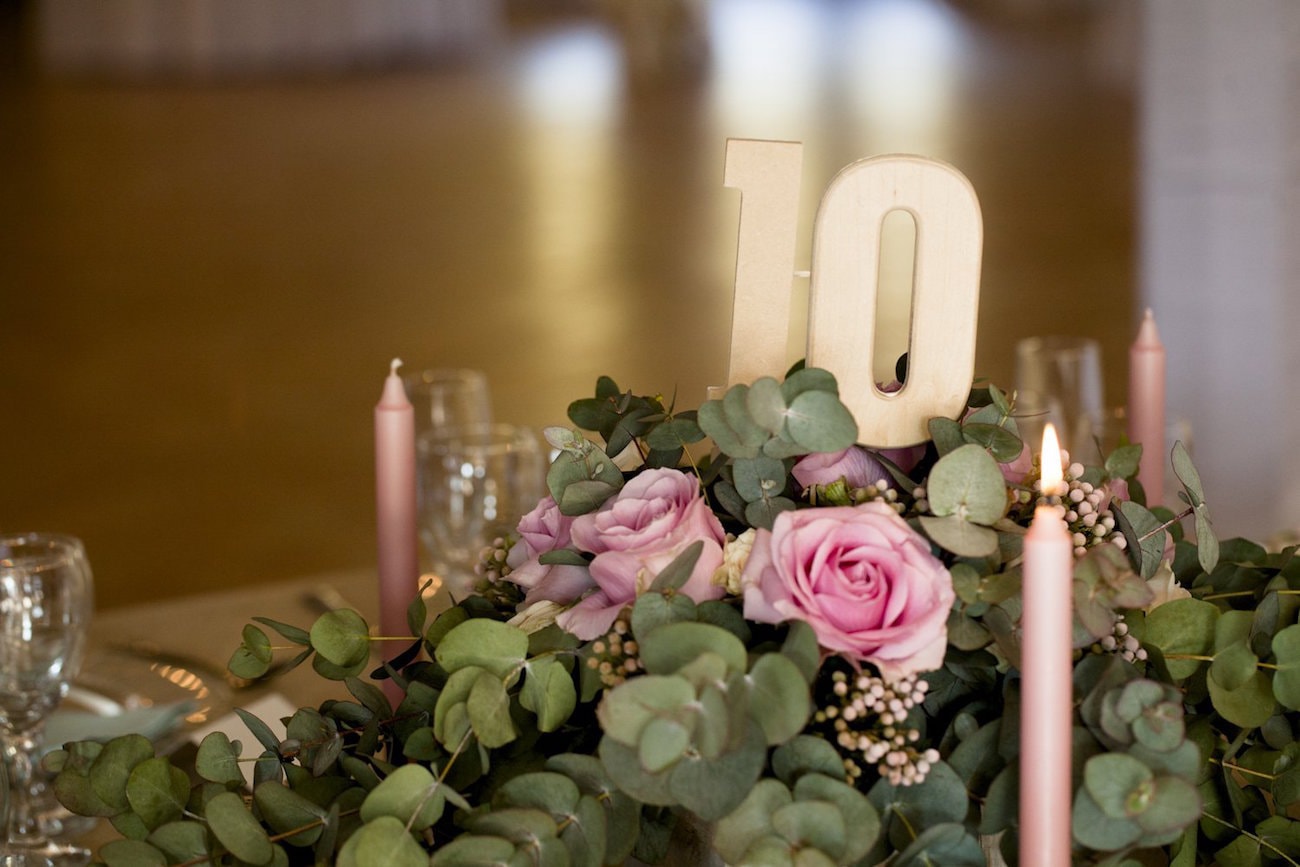 Memorable Moment
The most memorable moment by far is my grandfather's speech. He told a story about when I was a baby, how he was holding me and because it was summer and very hot, he took off all the baby clothes so I could be more comfortable, as I was very fussy. He put me on his belly, so I could relax and fall asleep. But before long, he felt something hot and wet flowing over him… in his words he said: "so she pissed on her Oupa!" I will never forget that speech!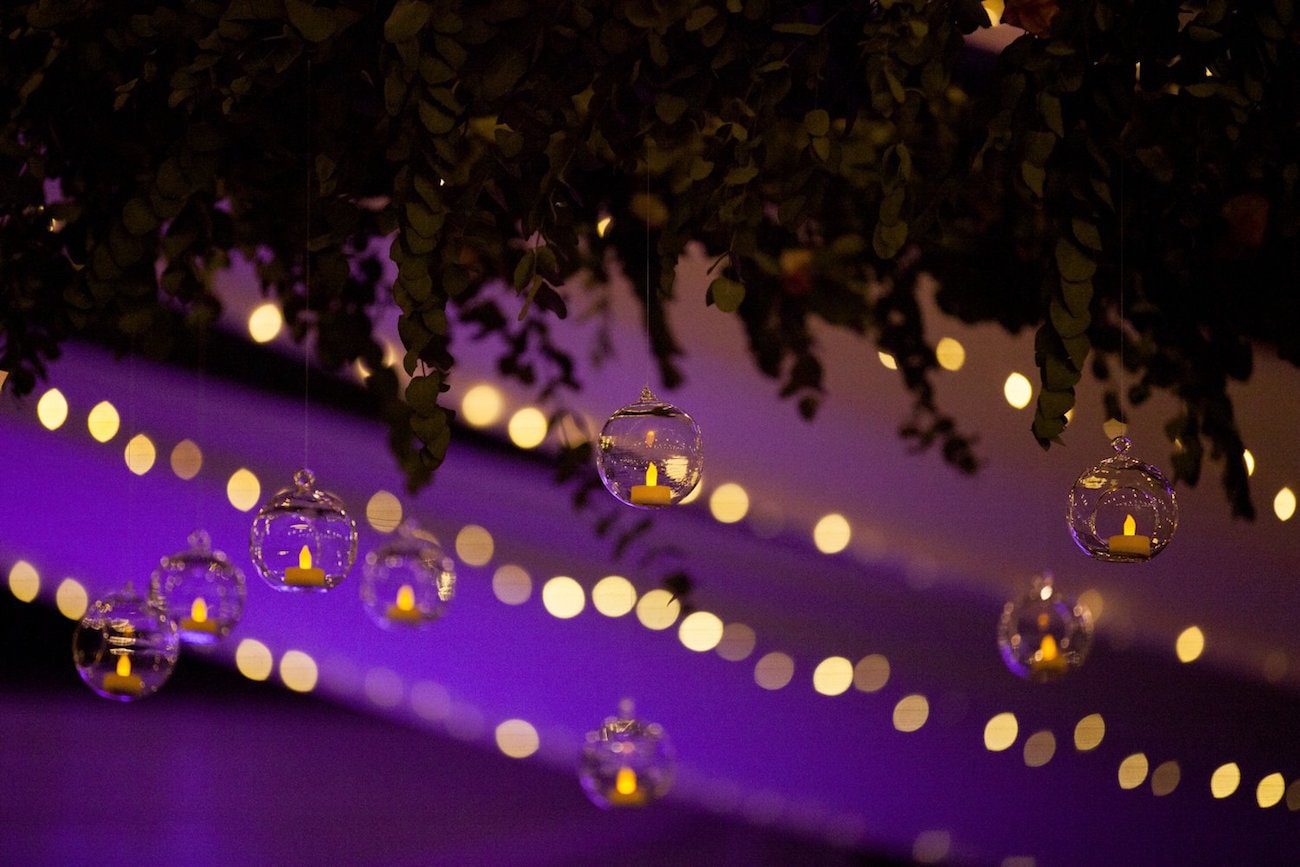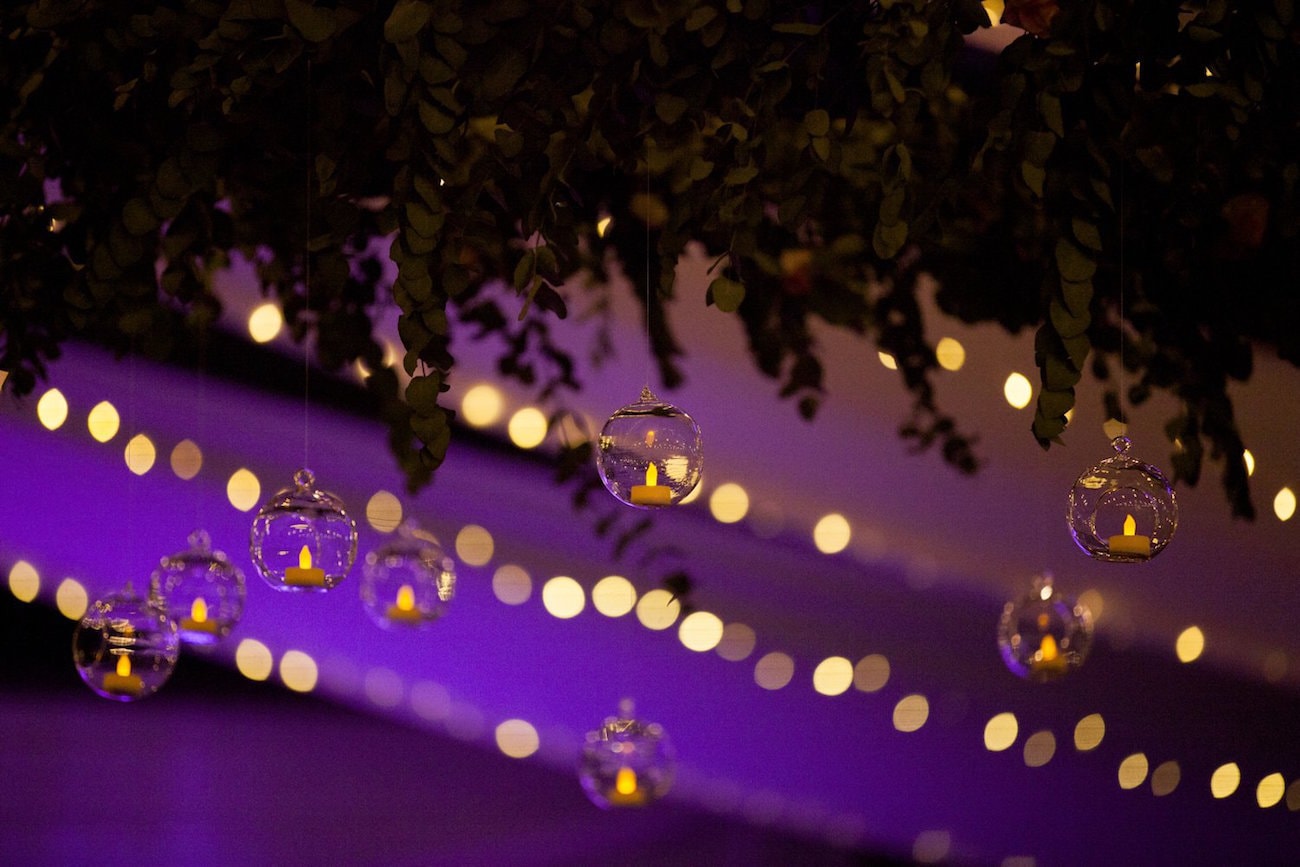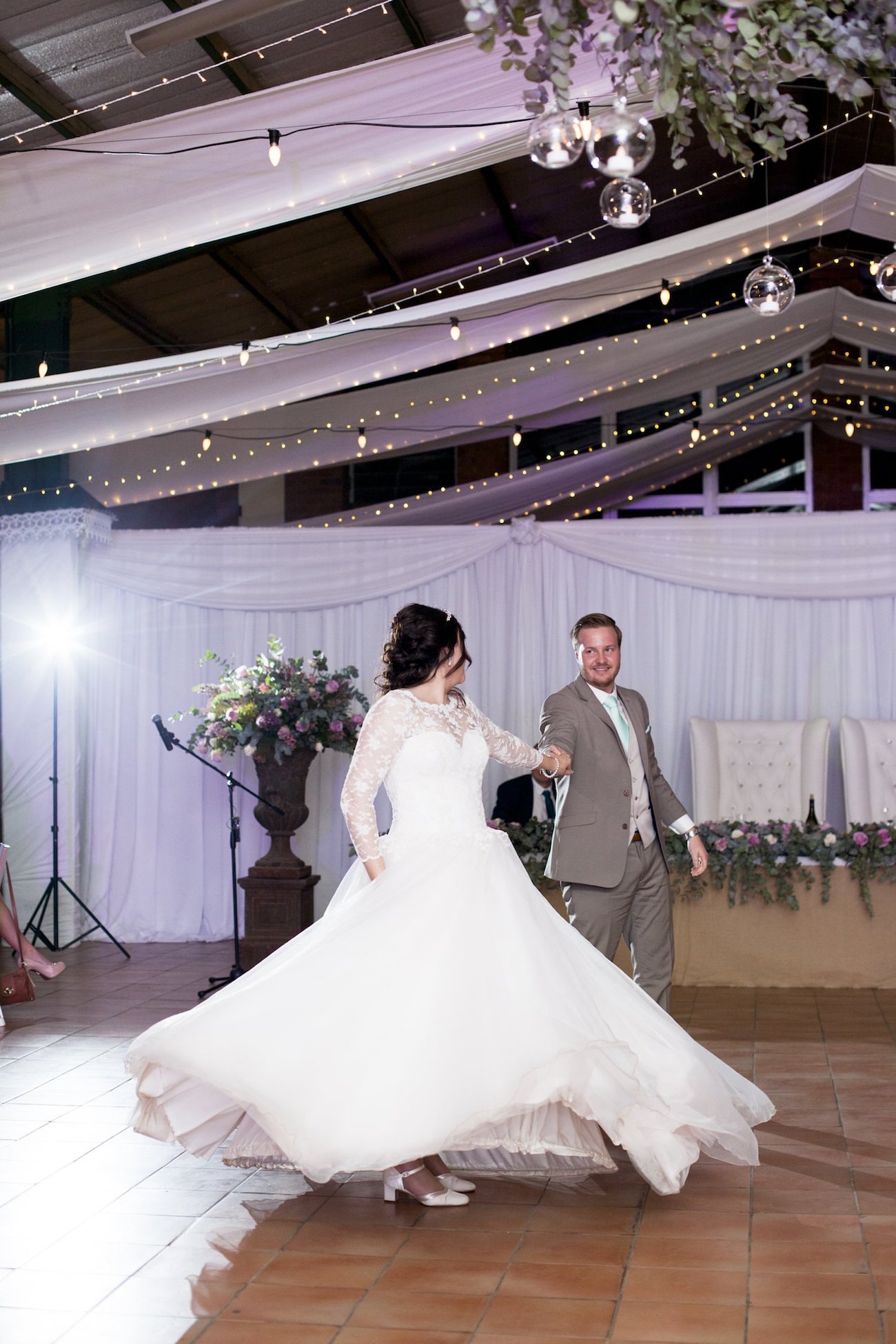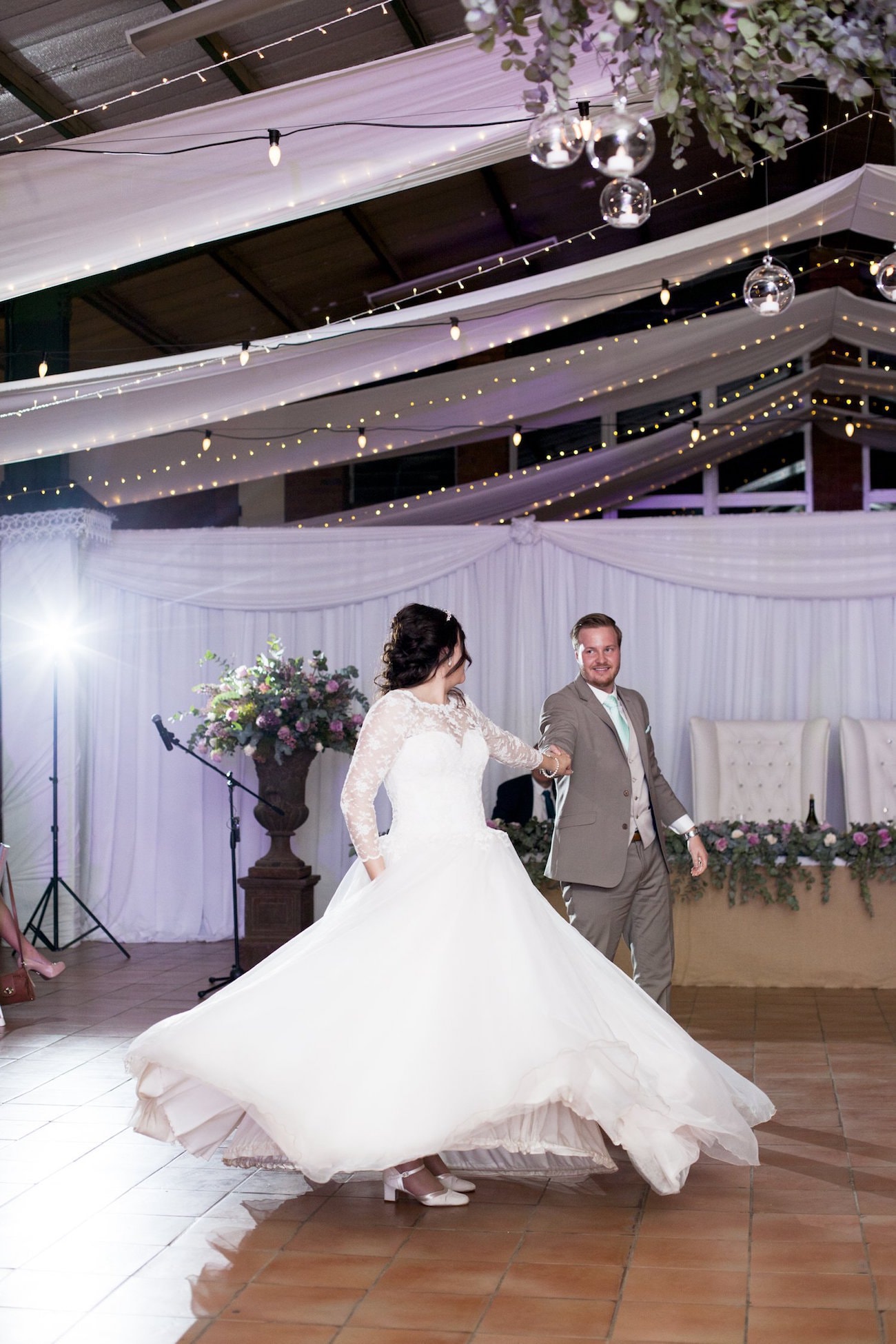 Best Decision
The week leading up to the wedding I was not allowed anywhere near the venue. Because of this, I was not aware of things that happened or if anything was going wrong. I had no stress at all. It was one of the best things my mom and mom-in-law could have done for me. I would highly recommend that to any bride to be.
Advice for Future Brides & Grooms
Definitely get a videographer. If we didn't have the videos we would have missed so much of what actually happened that day. Looking at the videos, you see parts that you never knew happened, you see all your friends and family at the cocktail hour while you were taking photos, etc. I have seen so many details that I never noticed on the day of the wedding and I am so thankful to have that now.
You can see more from this wedding on the As Sweet As Images blog.
SERVICE PROVIDERS
Venue & catering: Rosemary Hill | Photography: As Sweet As Images | Flowers & décor: Pebble & Lace | Stationery: Minit Print | Video: Motion Craft Films | Cake: Baker Boys | Bride's dress: Heloise Couture | Hair & makeup: Melissa Minne | Bridesmaids' dresses: Davids Bridal | Groom's attire: Your Pal | Groomsmen's attire: Eurosuit (waistcoats) + Woolworths (trousers) | Hiring: Softlight Decor (drapes & lighting) + Pebble & Lace (table decor, furnishings, photo booth props, signage) + Plant Land (additional trees and greenery) | DJ: Social Soundz