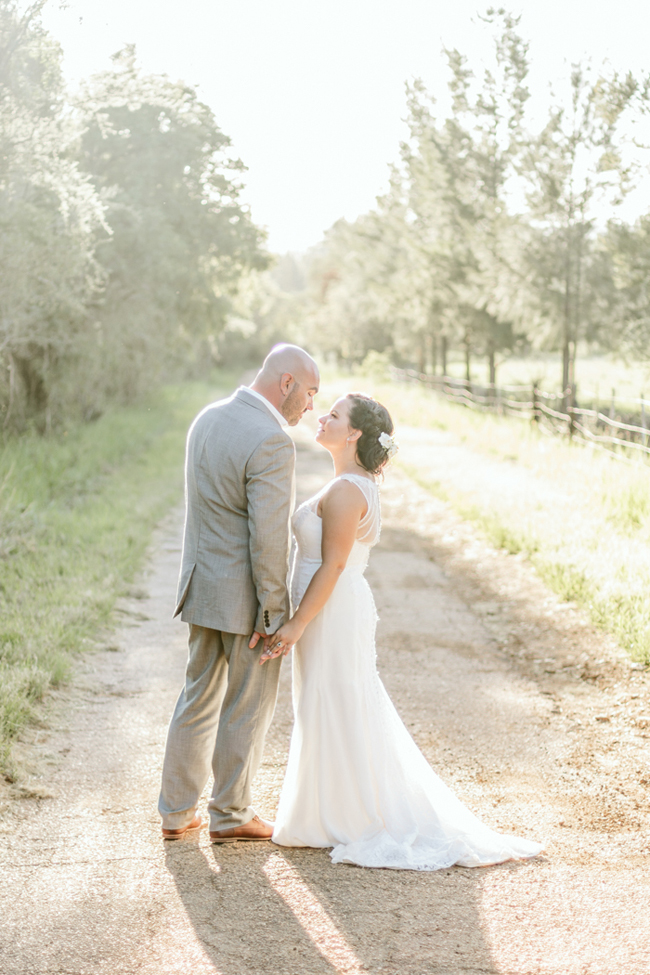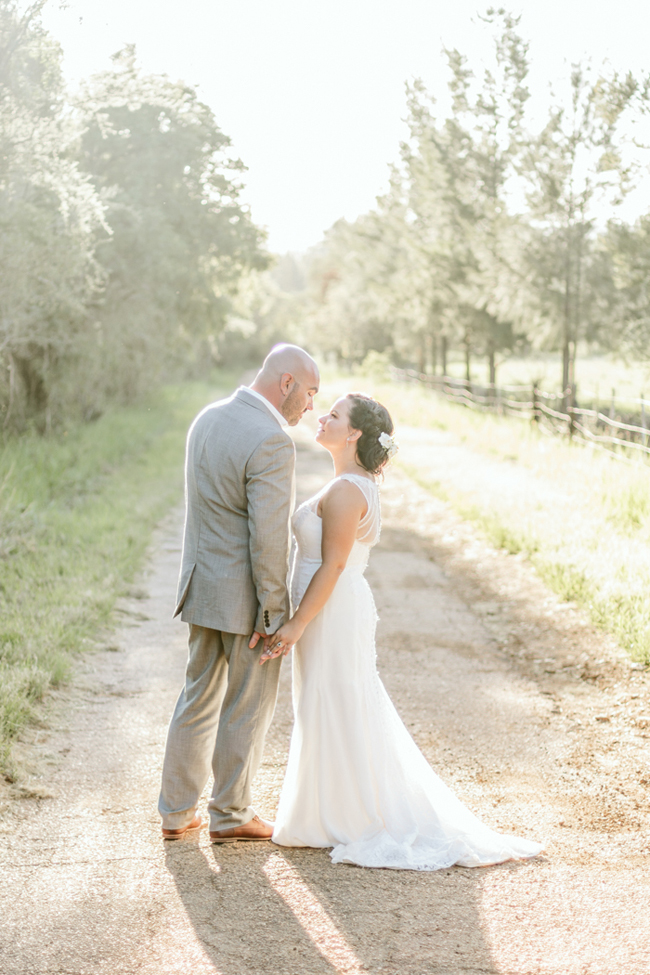 I'm seriously on board with barn weddings right now, and Rosemary Hill has fast become one of my absolute faves. So Clint and Vanessa's DIY-tastic, greenery-garlanded, rustically romantic, filled-with-love fête is one I would been first in line to attend. Add to that paper cranes bobbing in the summer breeze and some of our fave suppliers involved in making the bride and her girls look like rockstars (I'm looking at you, Refinery Creative Co.!), and you have the perfect way to start our day off sweetly. These lovely, light-filled pictures come courtesy of Aline Photography.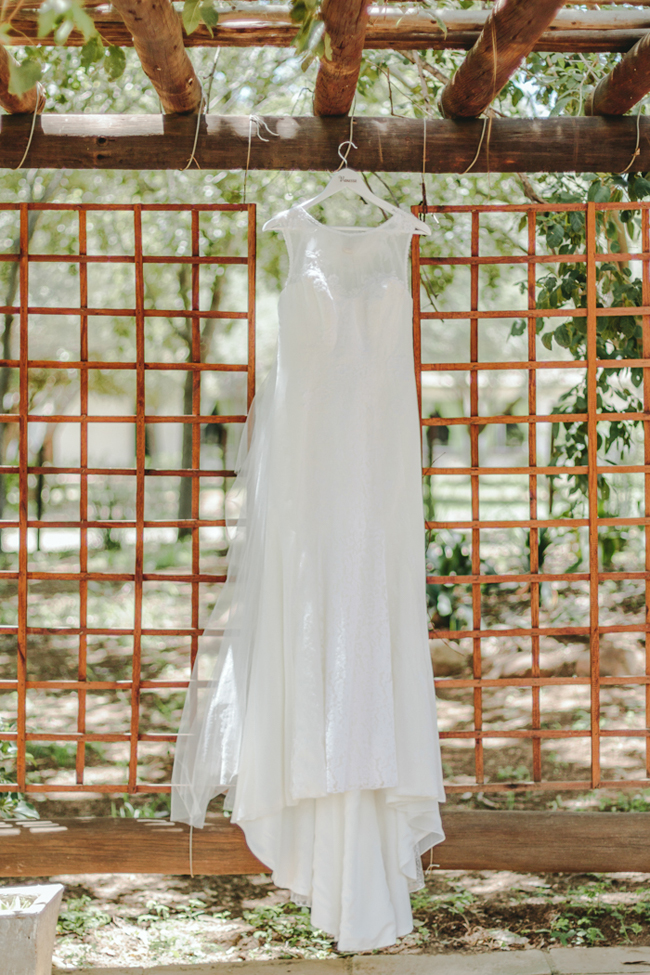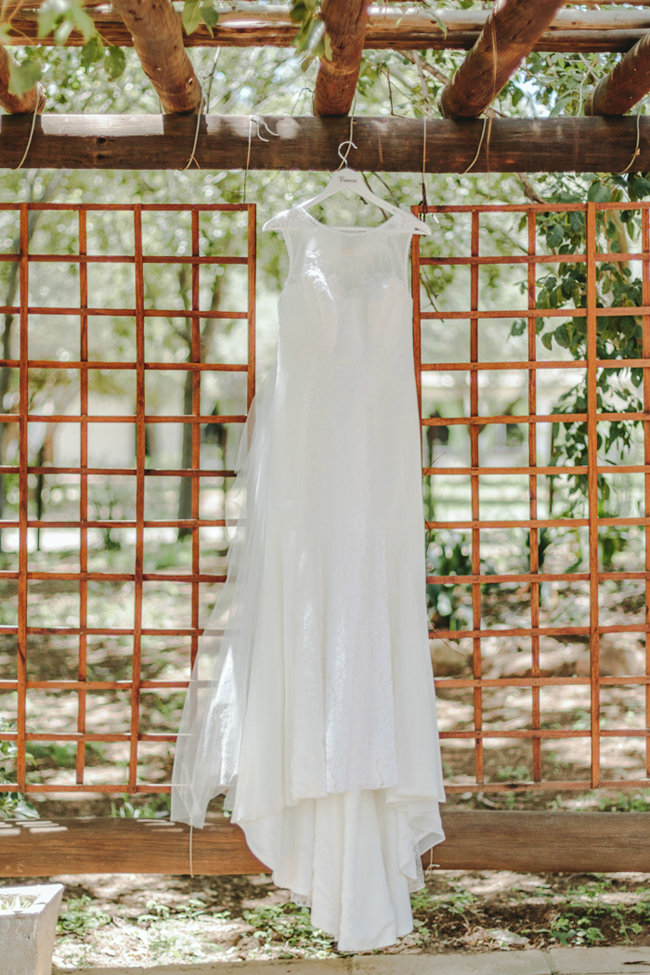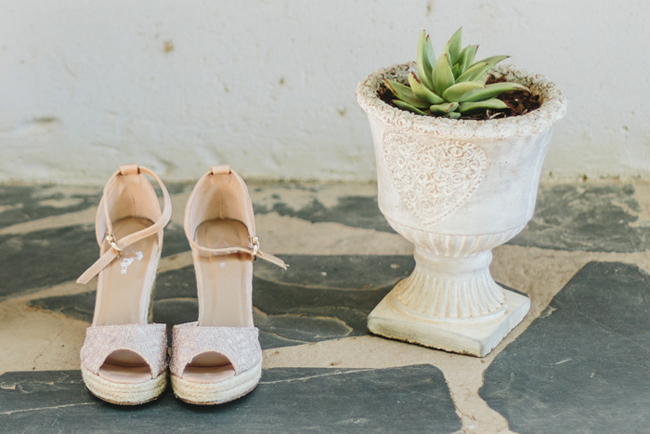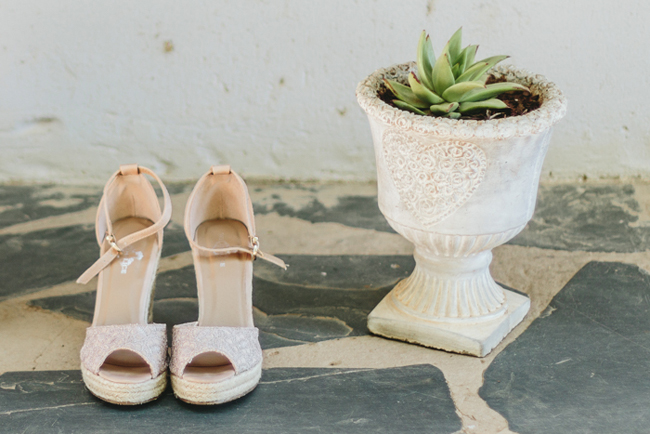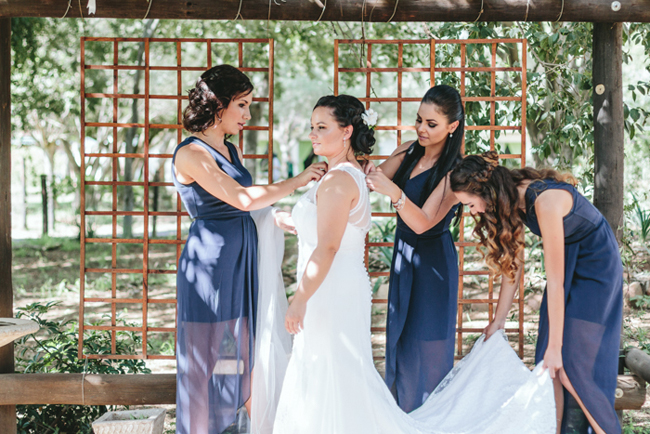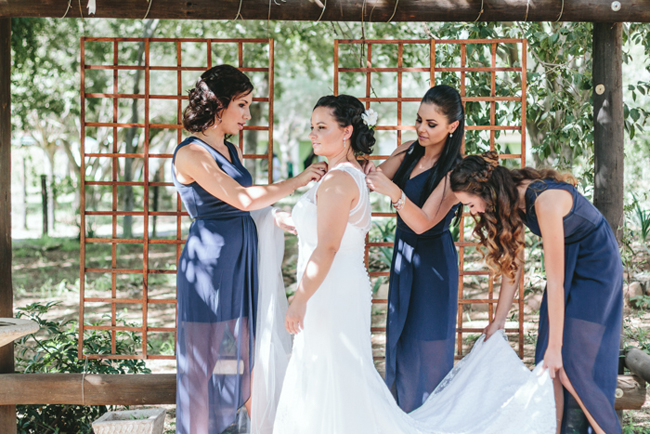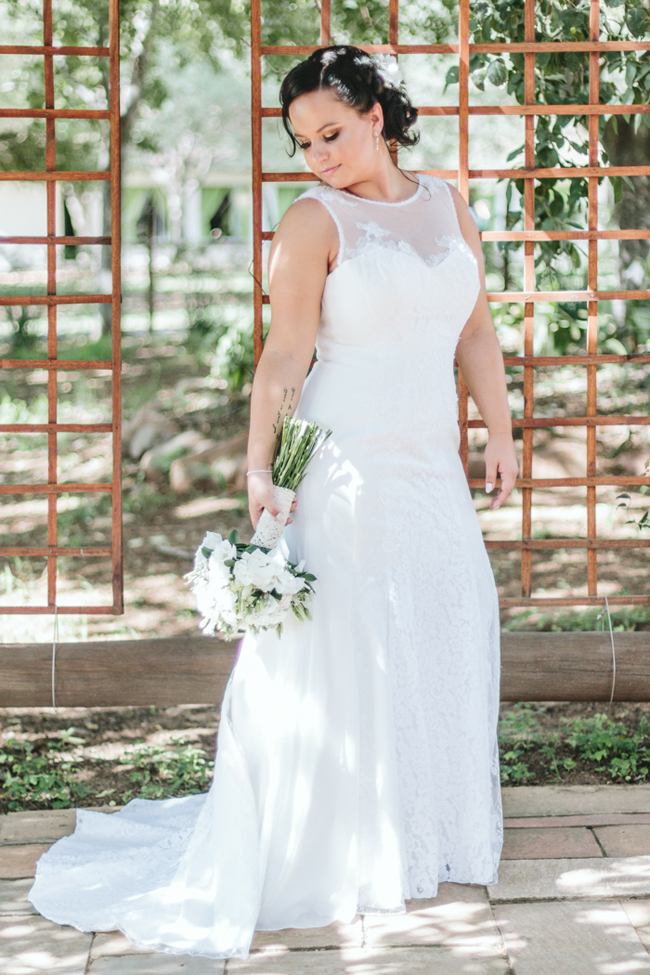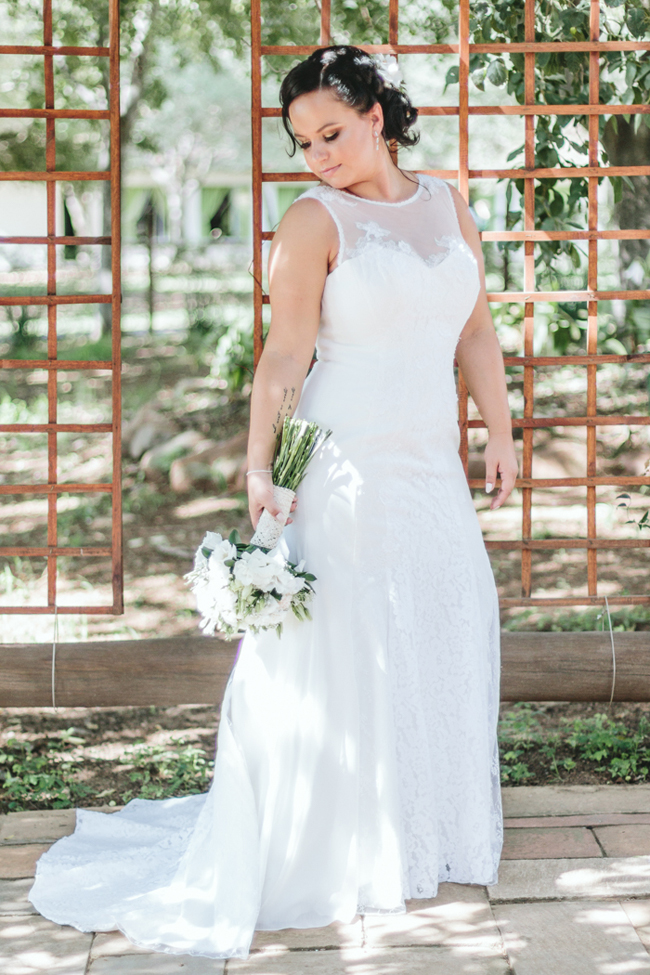 Love Story
We have mutual friends but had never met as Clint was travelling a lot at the time. He was home from a trip when the same friends and ourselves went out to a nightclub, and we really haven't spent time apart since that night six years ago. Everything about being with Clint is just so easy and amazing!
The Proposal
We were in Australia visiting his parents and on New Year's Eve at about ten past seven that evening on the beach he went down on one knee and made me the happiest girl in the world. I of course was totally clueless and kept saying "What? No? Really?" In looking back at that moment I can't believe I didn't suspect anything because he was acting so weird and nervous.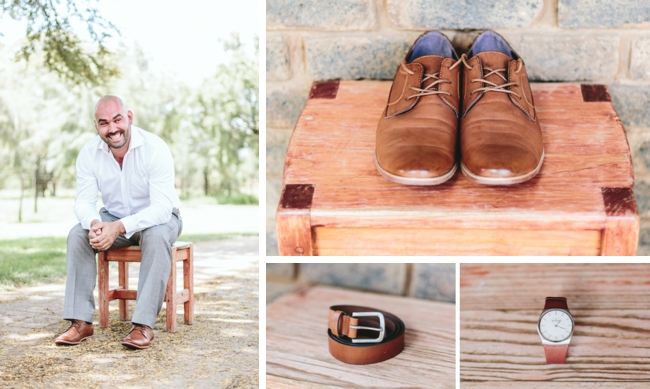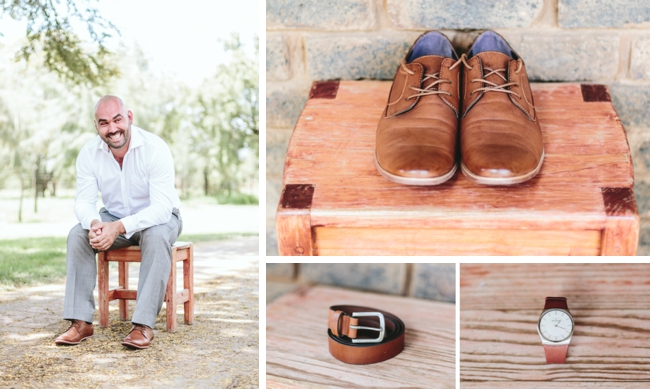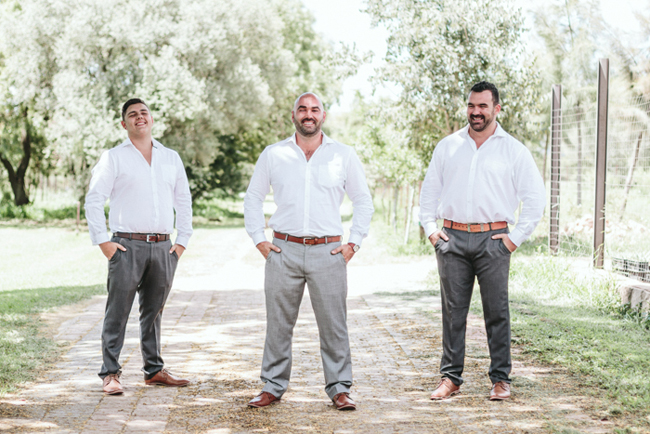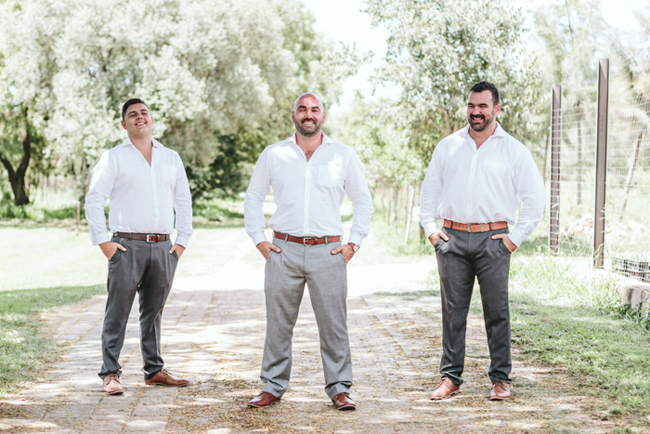 The Venue
Our initial plans were to have a beach wedding, but when we walked into Rosemary Hill we both just knew this was the place – it was so beautiful, relaxed and intimate and that what we wanted for our day.
Wedding Style
I've never really believed in having a 'set colour' so my vision was a relaxed, botanical festival feel and it worked out perfectly!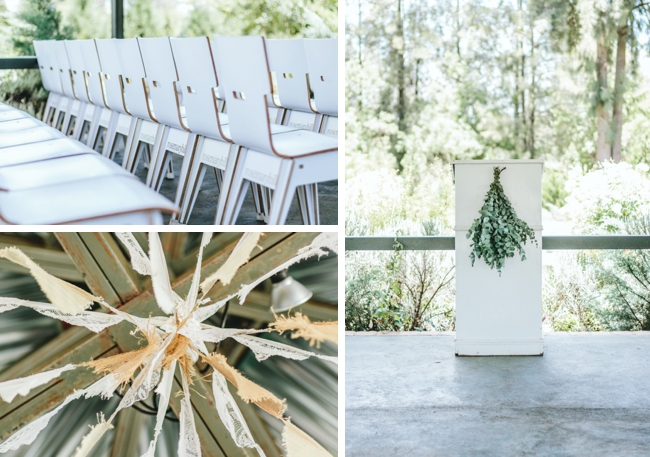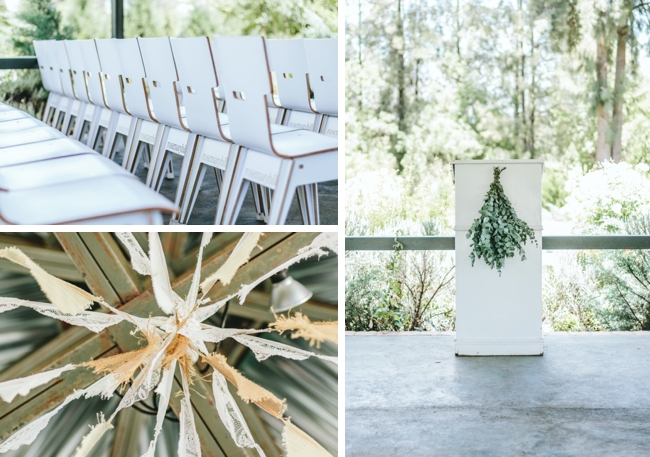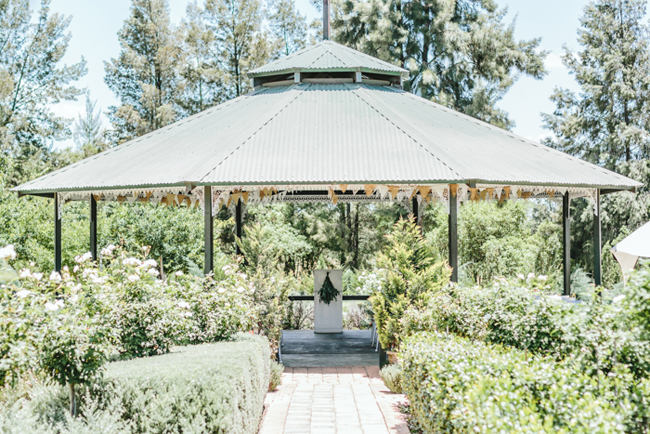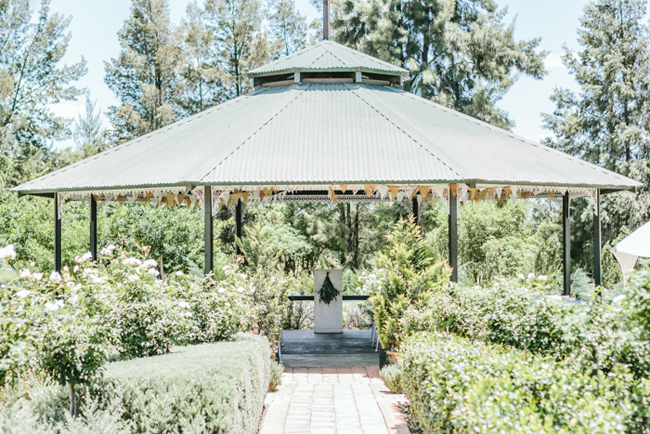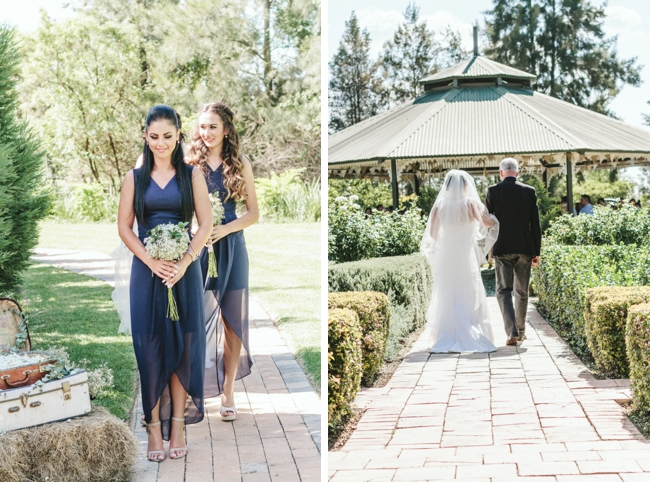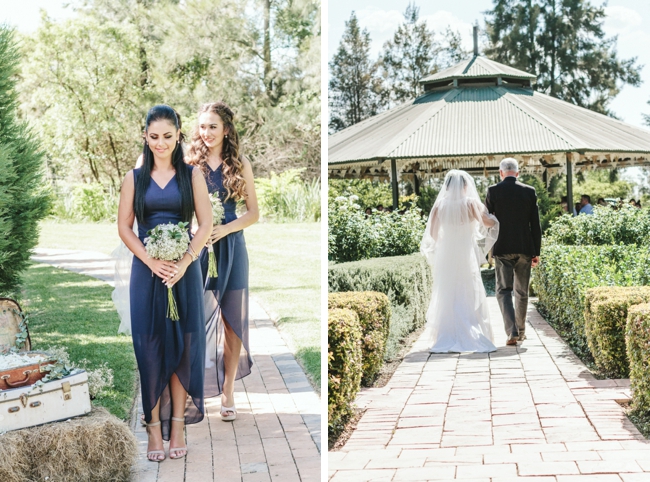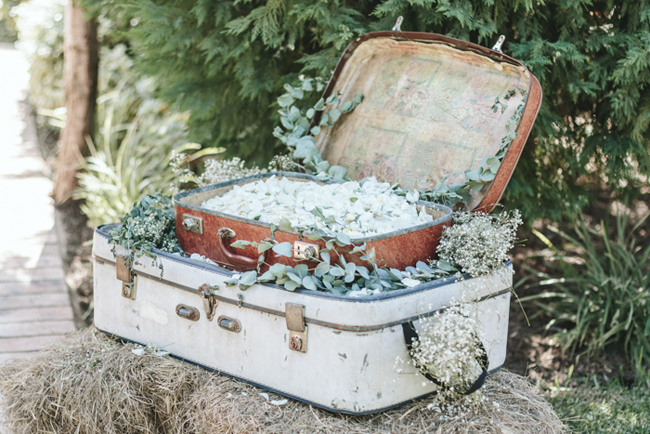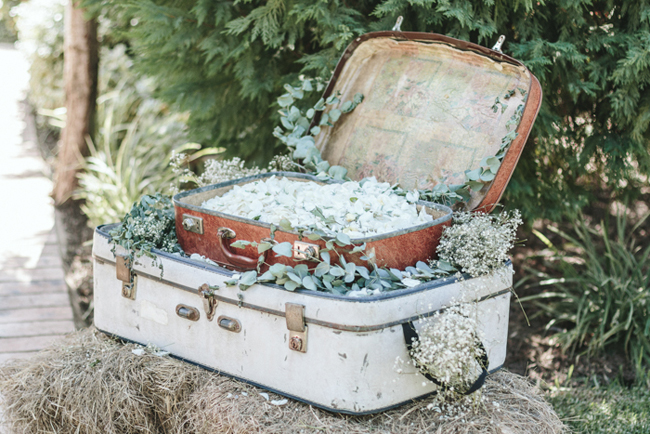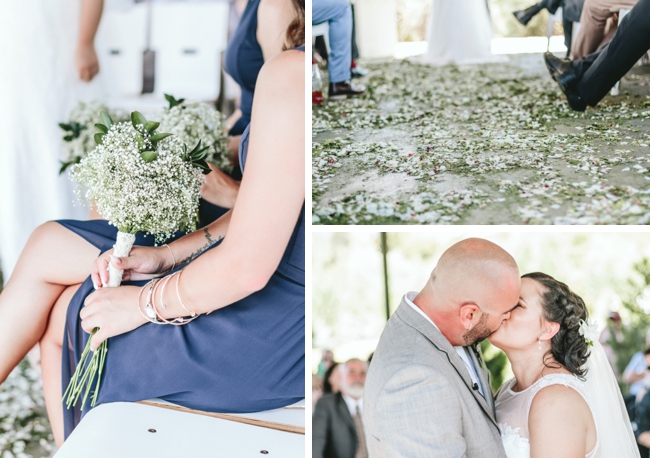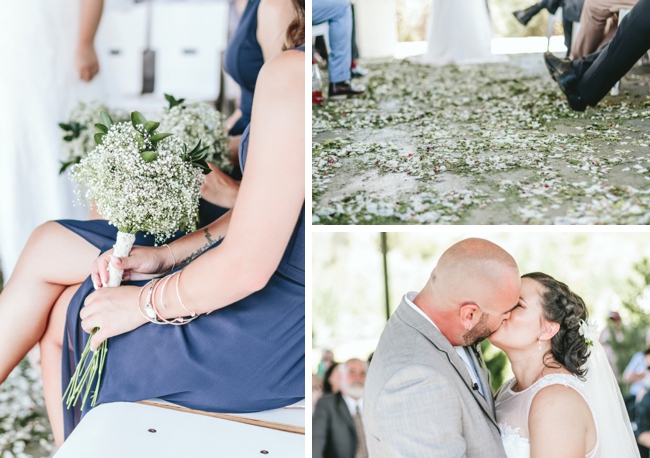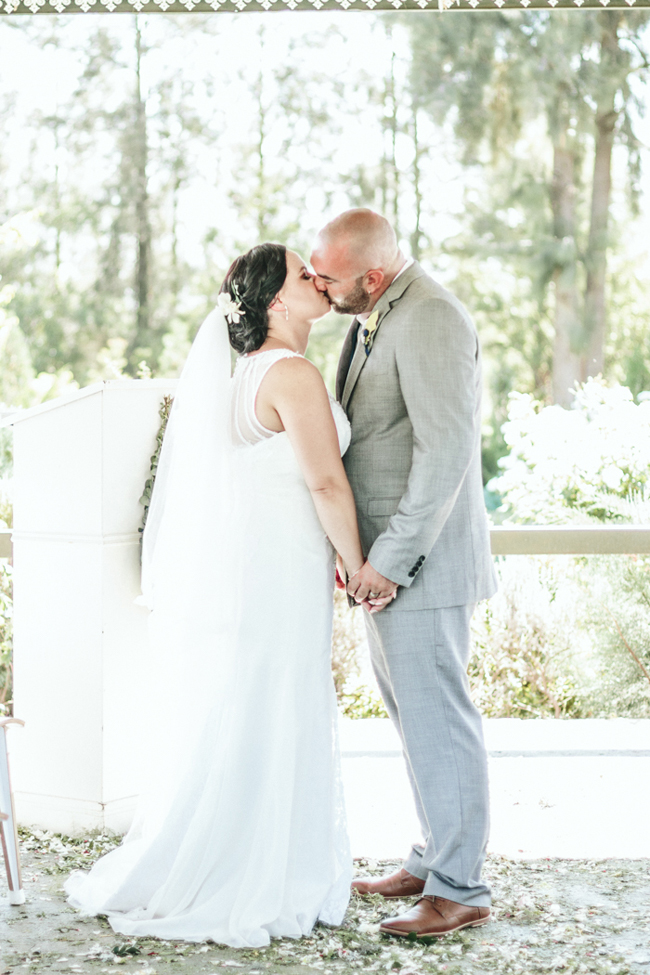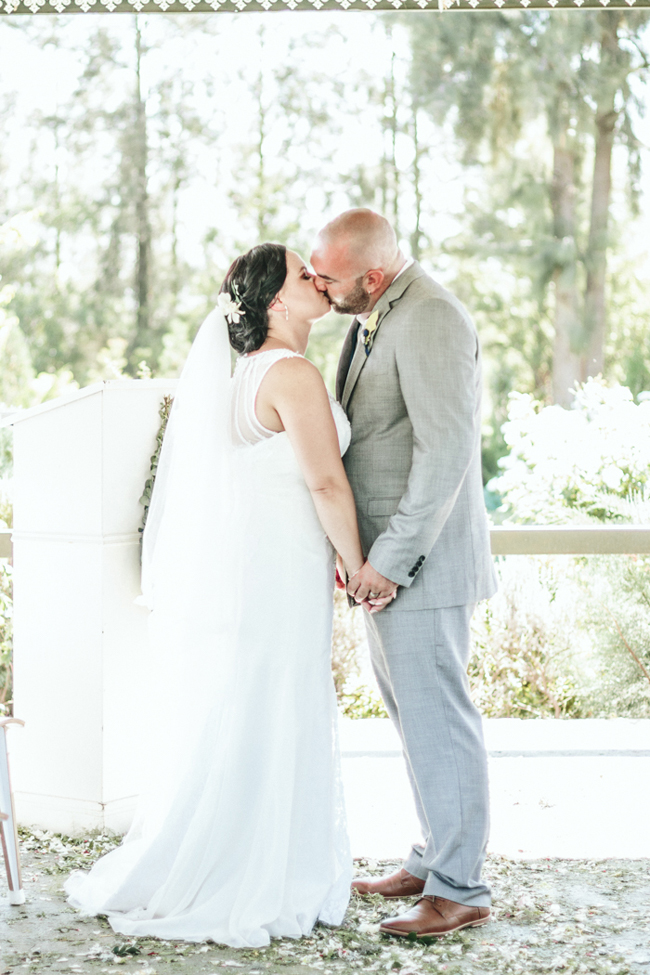 Wedding Details
One of our decor items was the origami peace cranes. I was so set on the idea of the birds that everything else just worked with them, and in having said that I had no idea if it would work on the day or not… Thankfully they looked amazing!
DIY Elements
The origami birds were all handmade by a friend, we ordered the flowers and did the set up ourselves, my cake was made by my sister-in-law so it was pretty much all a DIY wedding.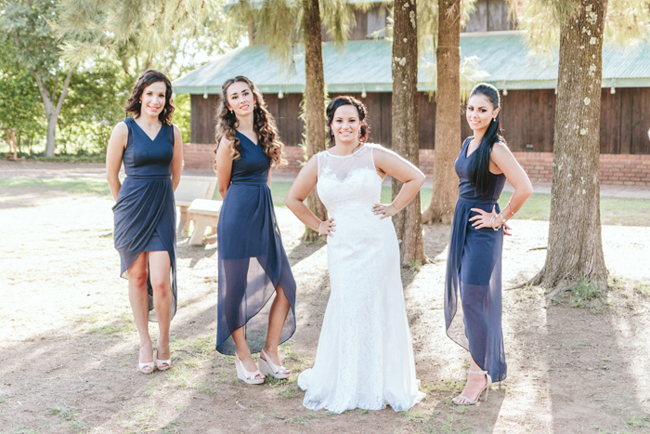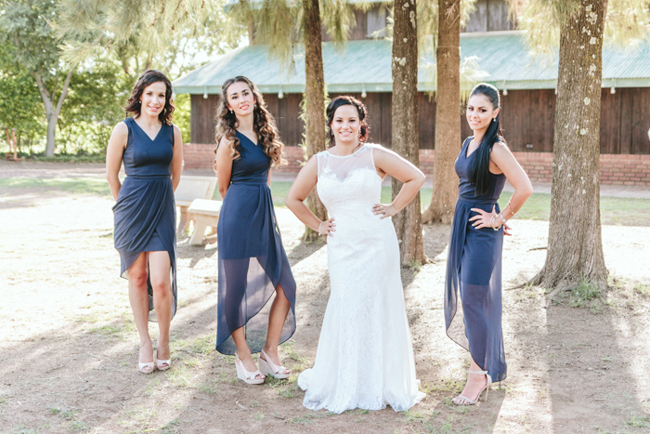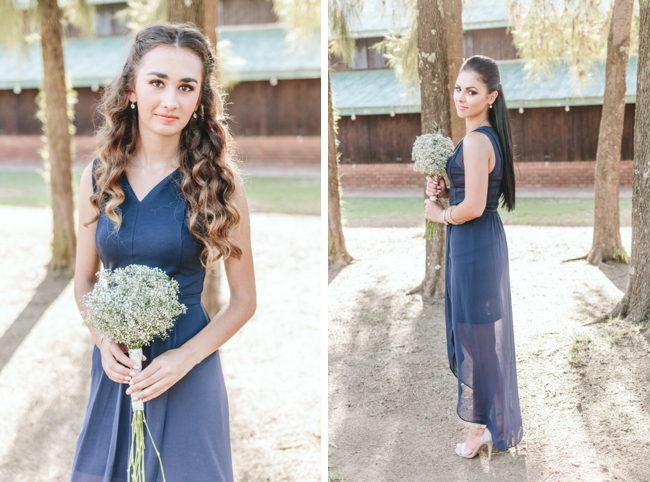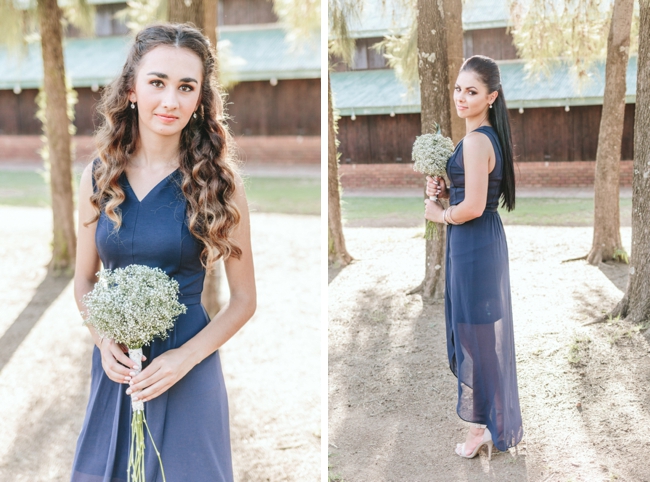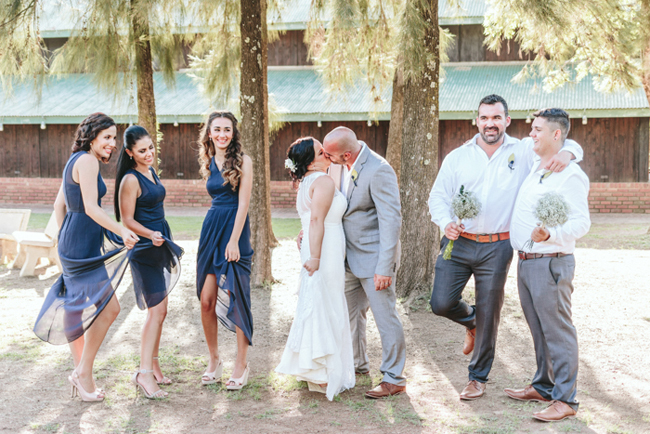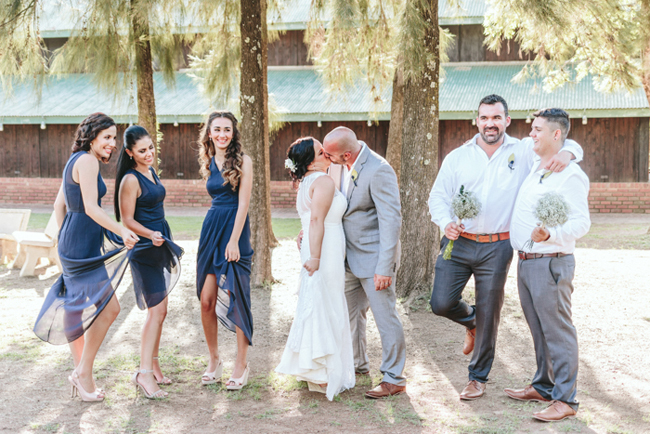 The Dress
Oh gosh, the wedding dress! I was convinced that I'd have to have my dress made as I wanted something to totally suit my body and something I felt comfortable in. My mom suggested we go to Bride and Co., try on styles and then we would know what suited me and what didn't. Lo and behold, the second dress I put on there was The One!
The Bridesmaids
I had three bridesmaids: my sister, Clint's niece and my best friend. Until about a month before the wedding I had no idea what to put them in and finally we all just decided on the navy blue dresses from Forever New and they worked beautifully.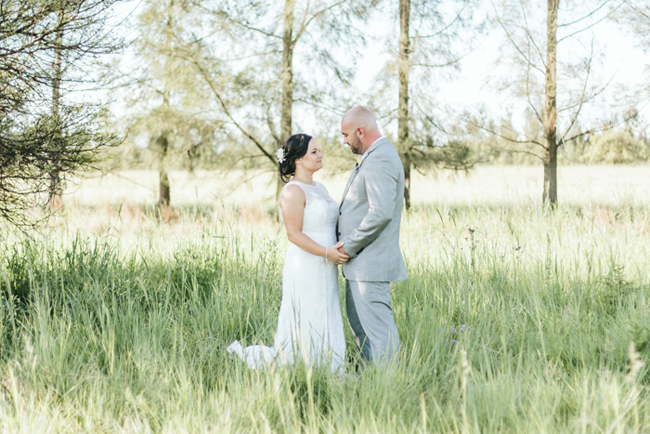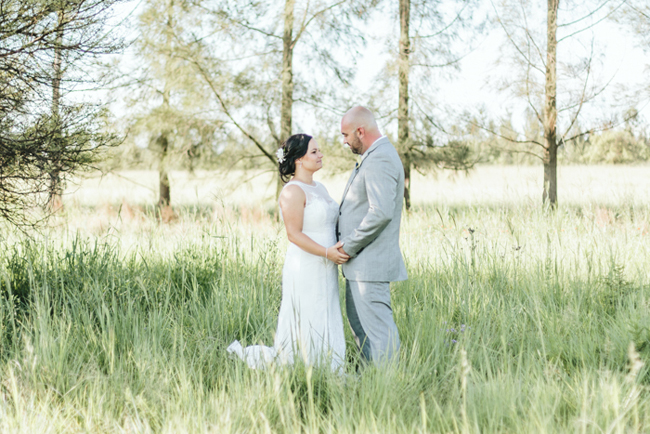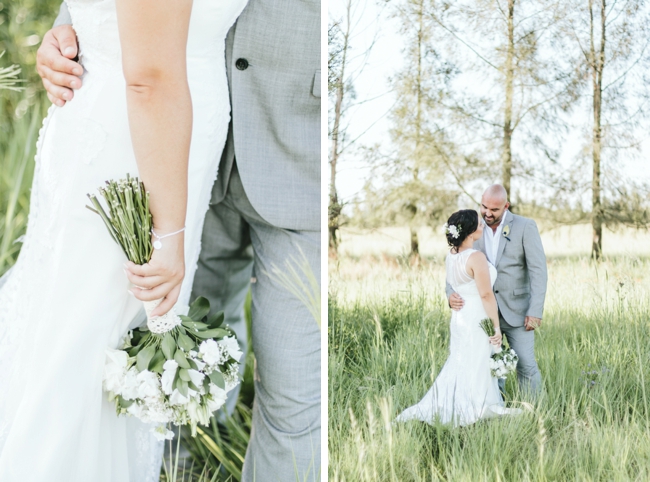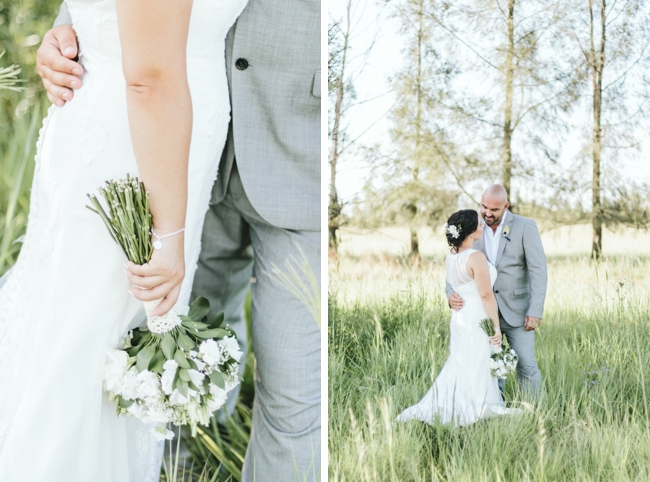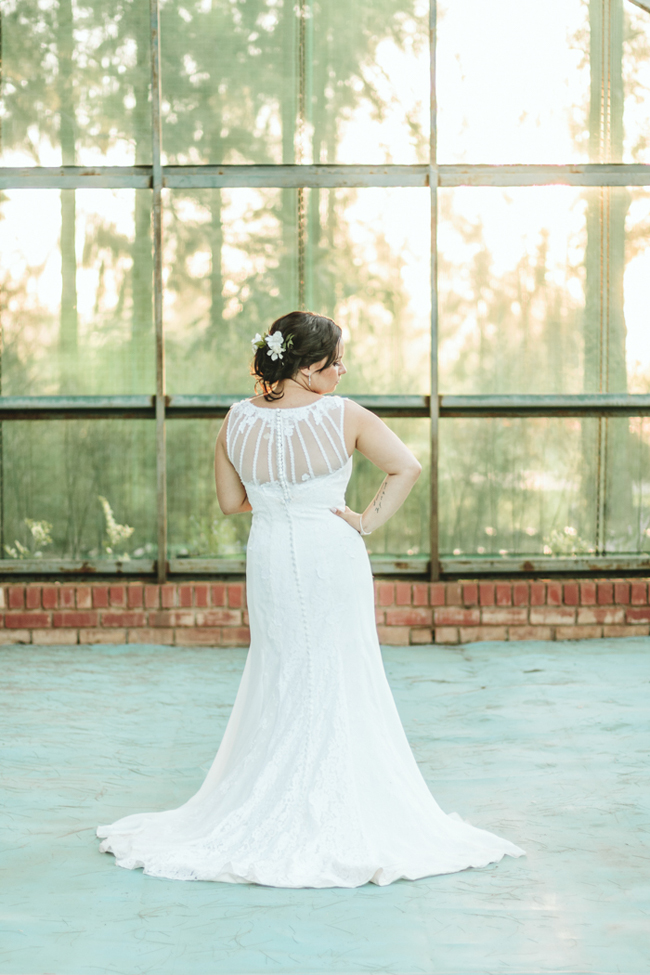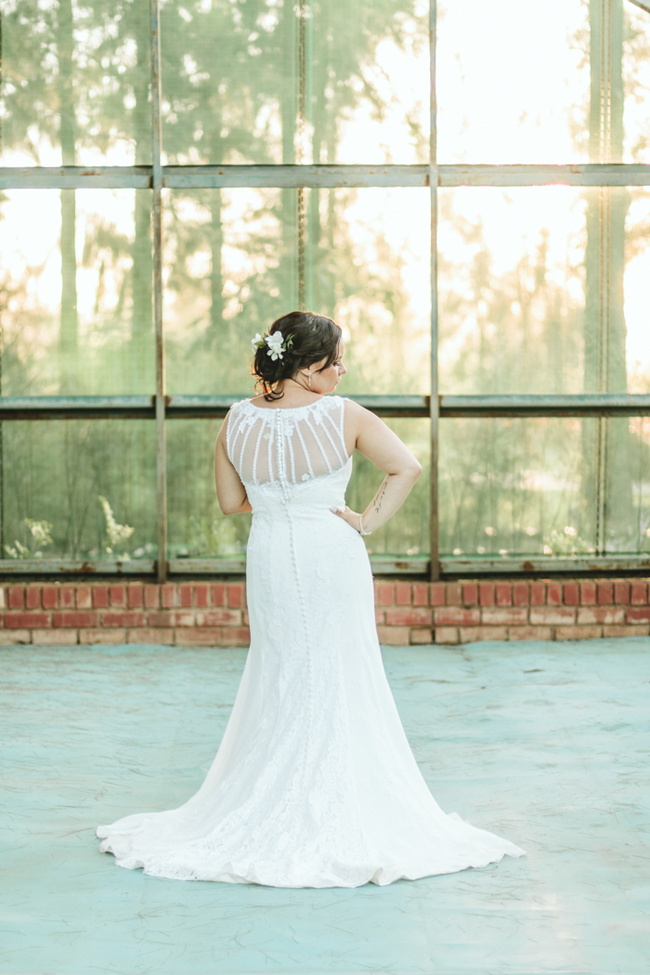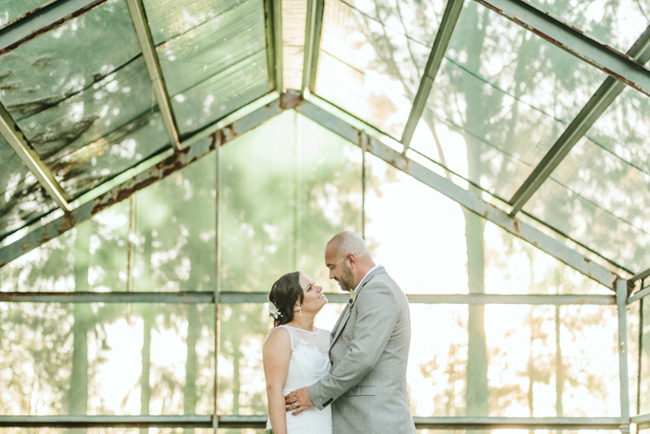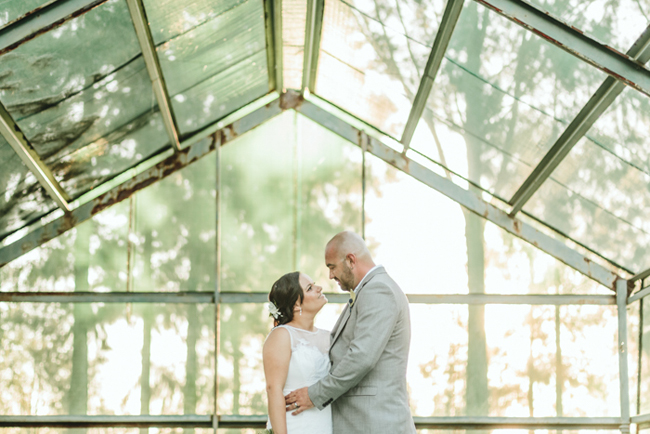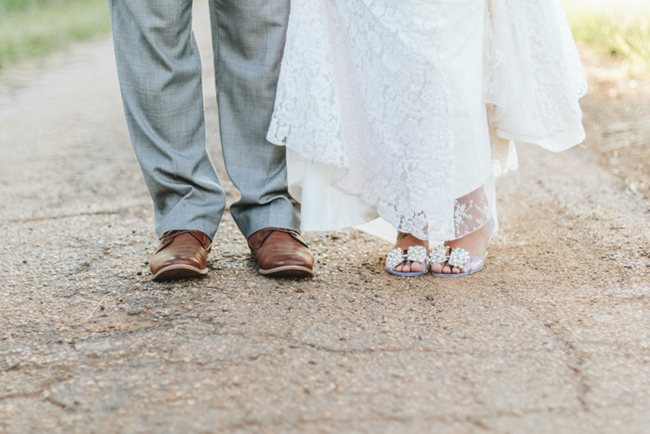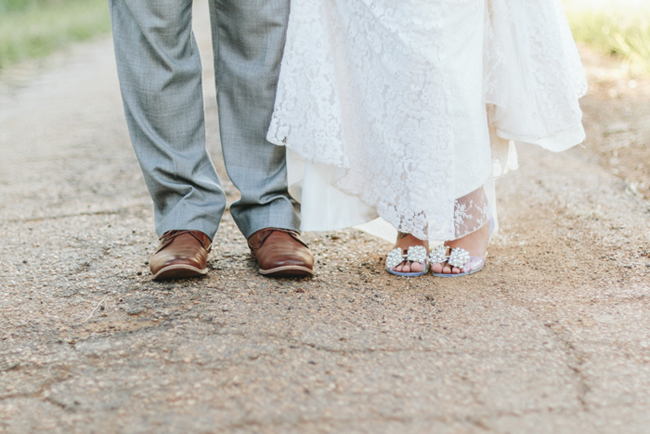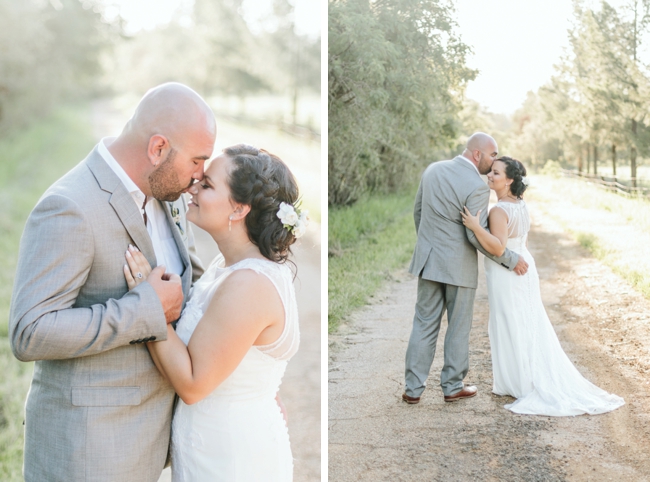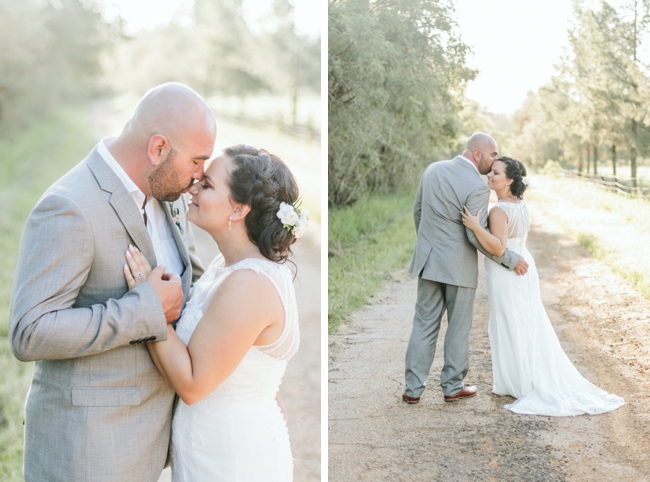 The Flowers
My flowers were incredibly simple and botanical as I wanted an effortless and rustic feel. We used Ruscus, eucalyptus and baby's breath – it was so romantic and timeless.
The Music
Having a live singer made the welcome drinks and canapés so special and was really worth the bit of extra money, as it added such a cool vibe.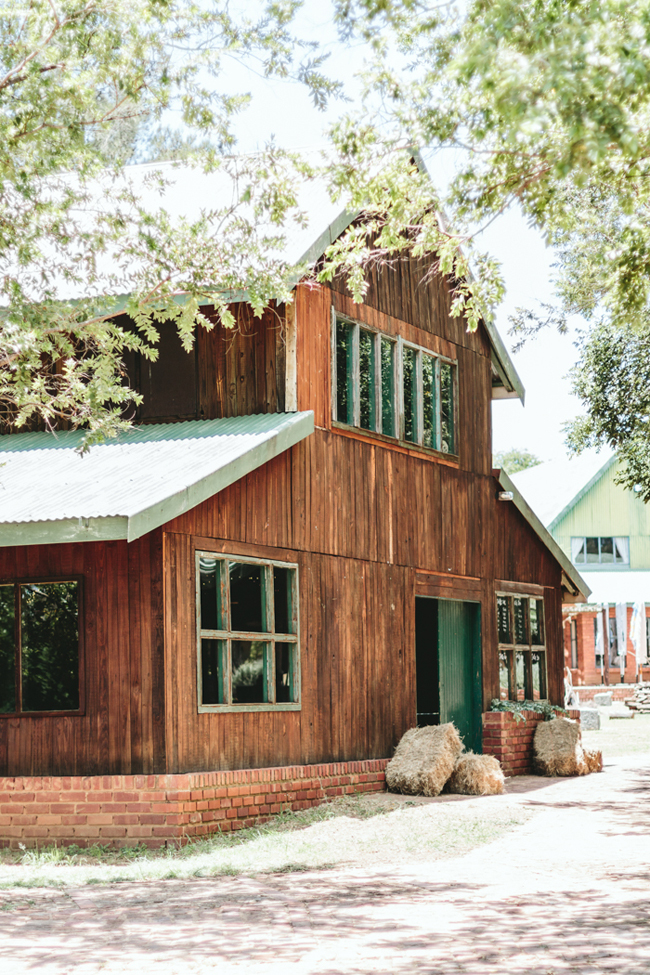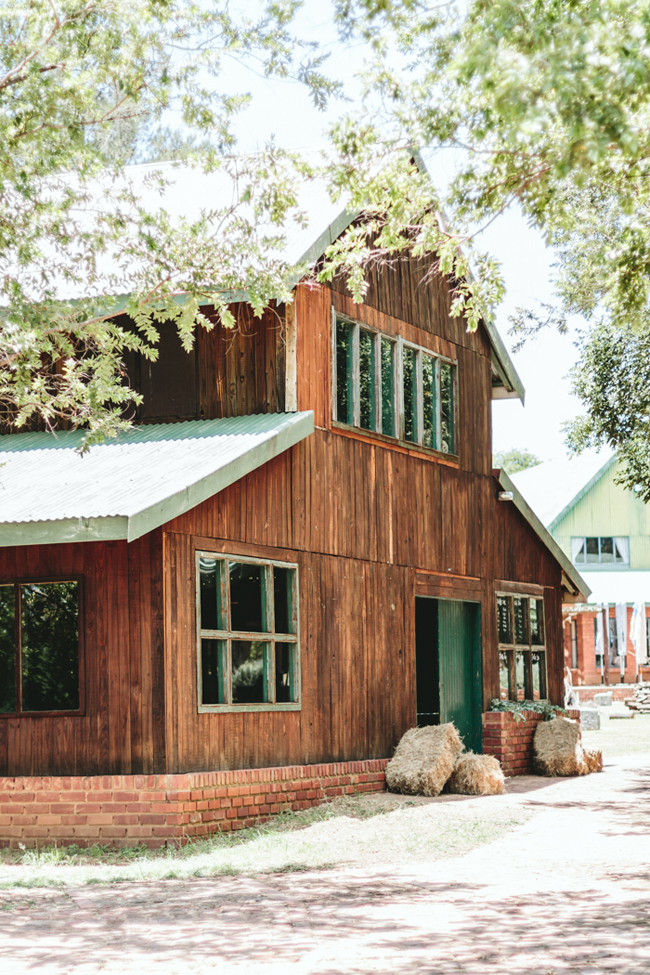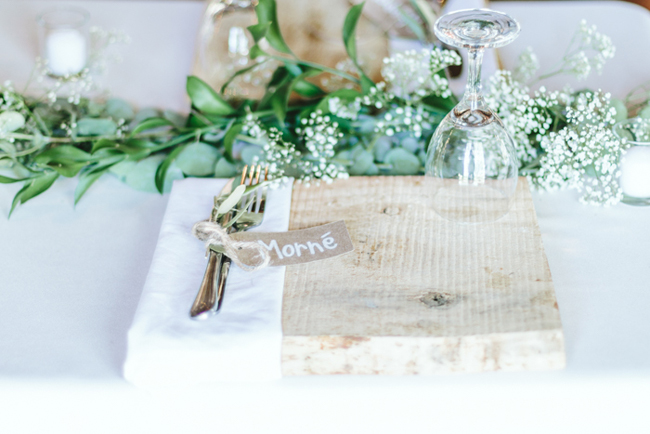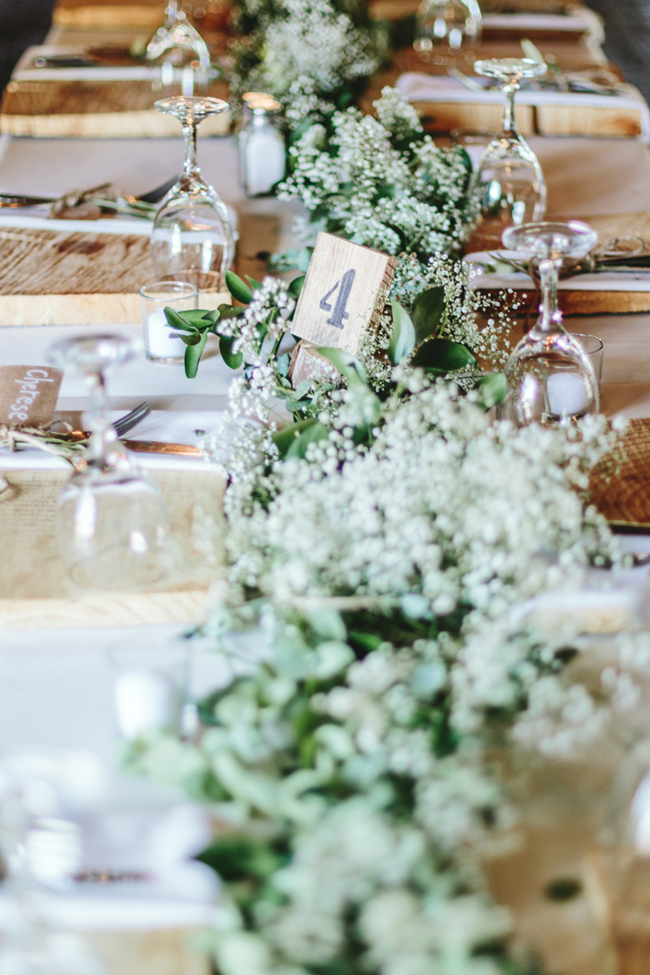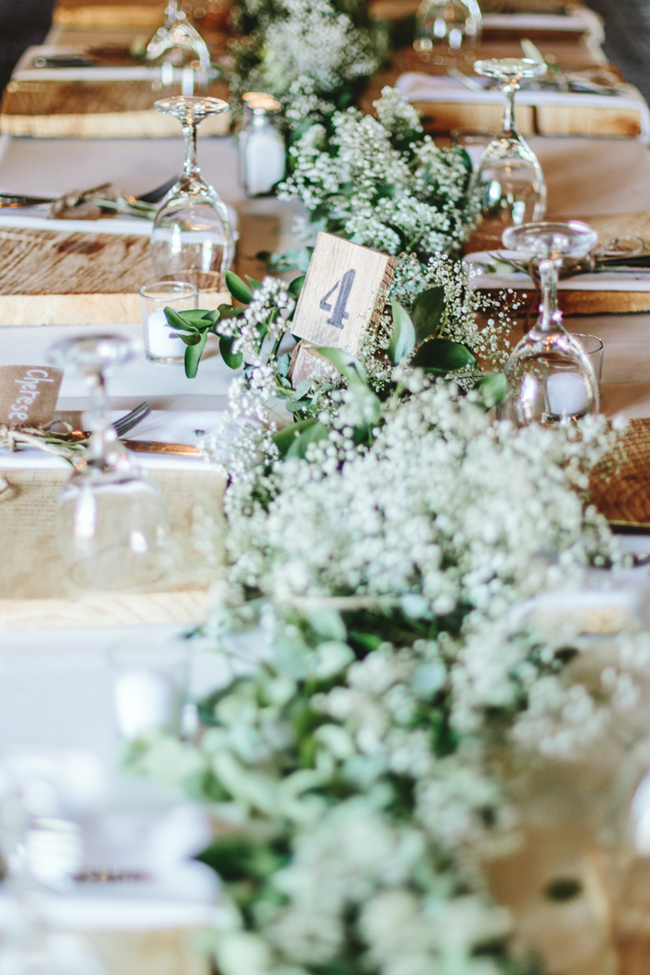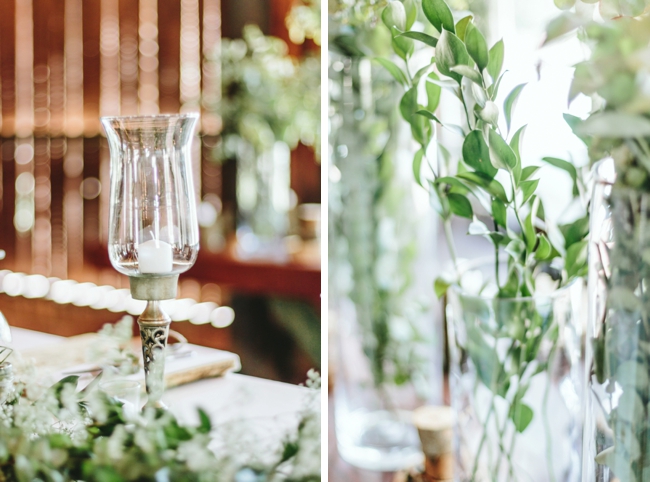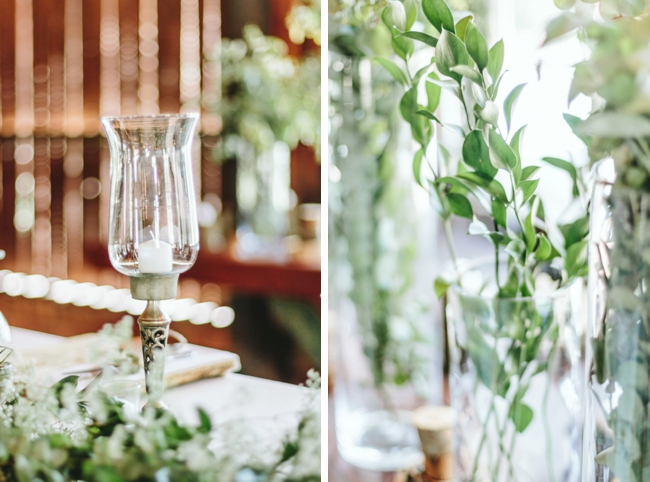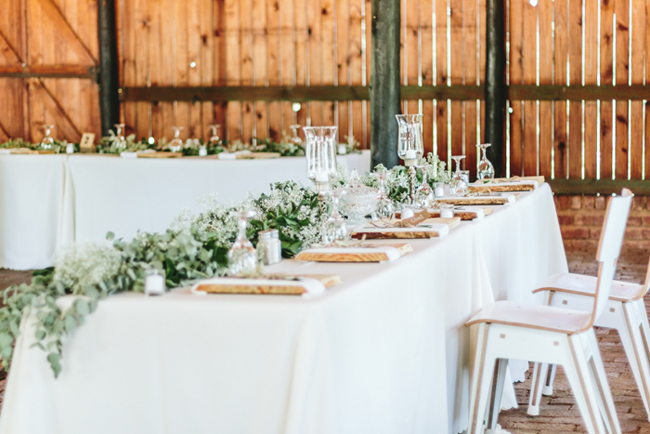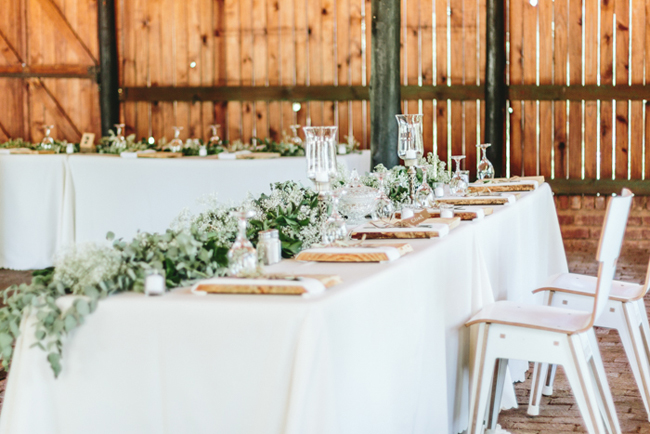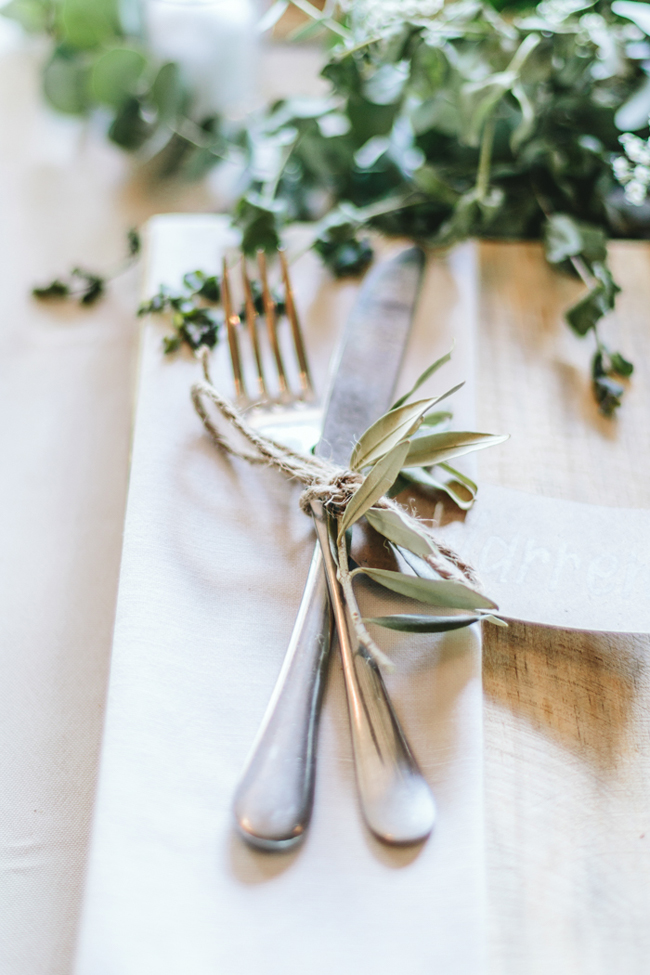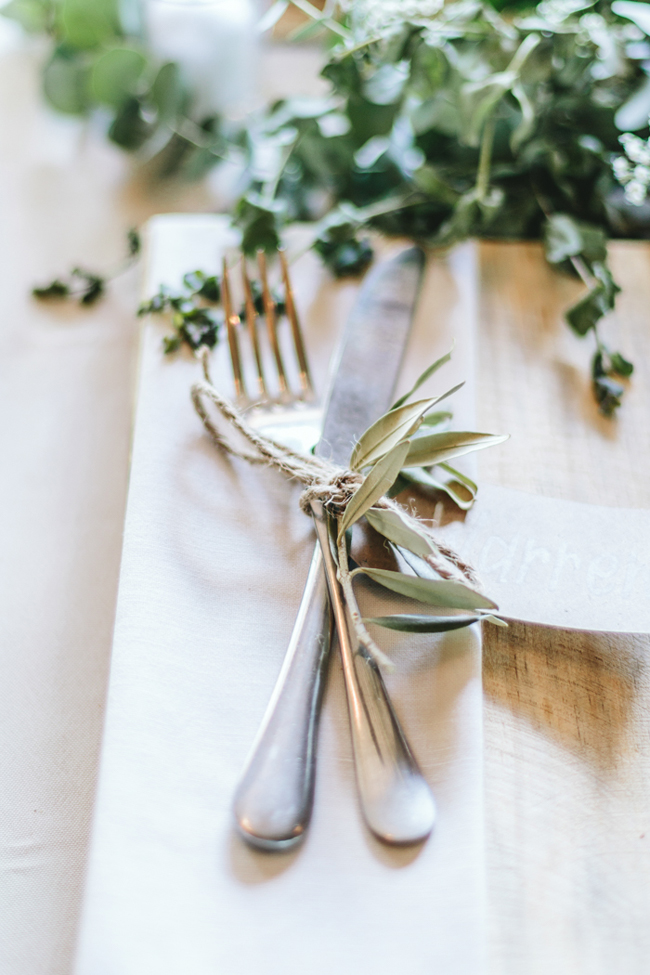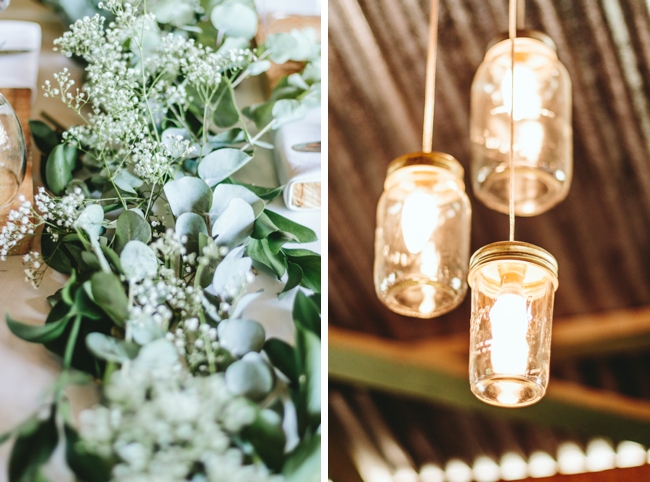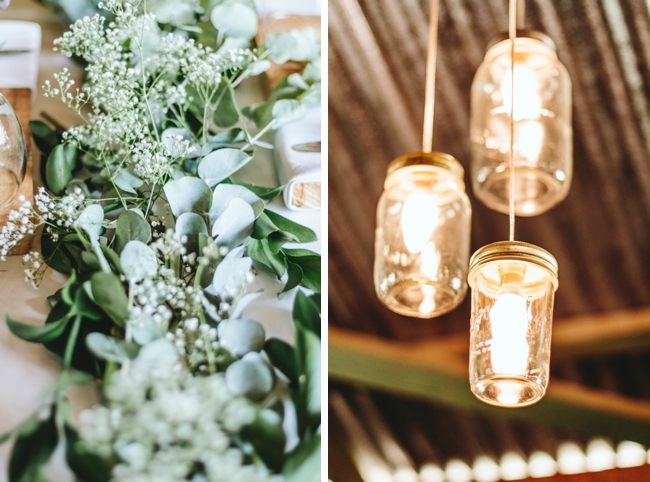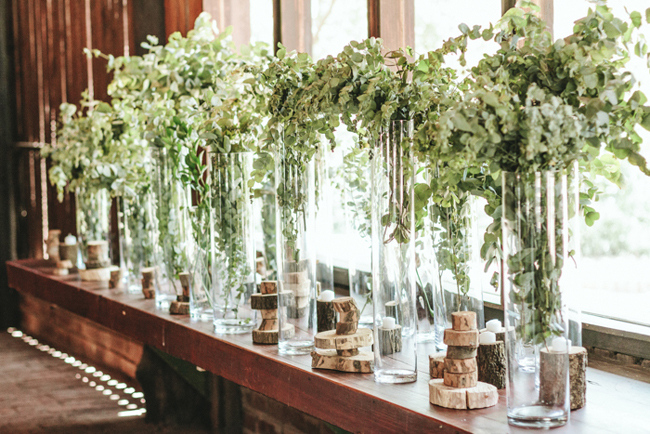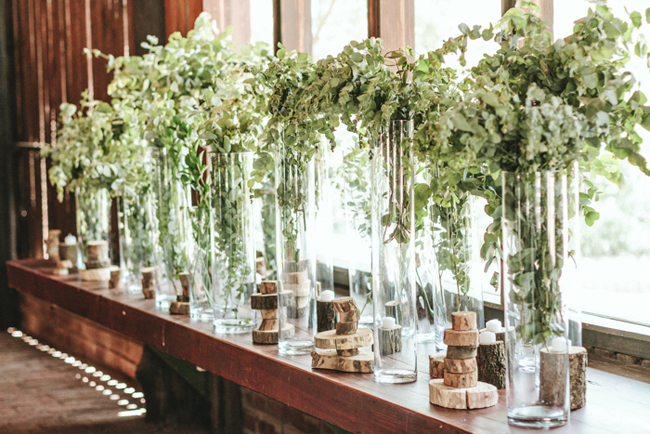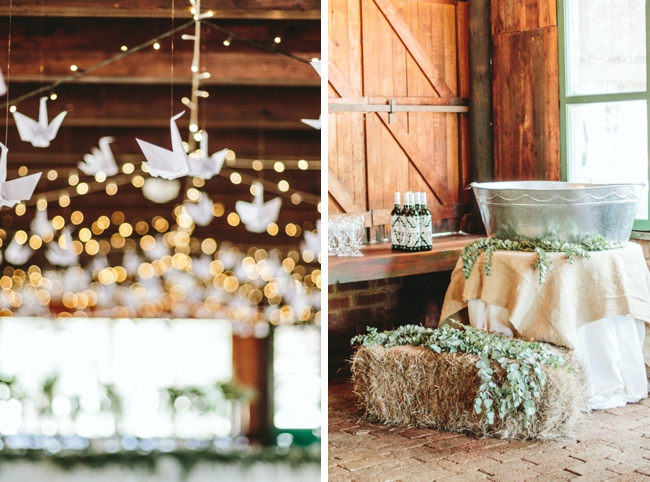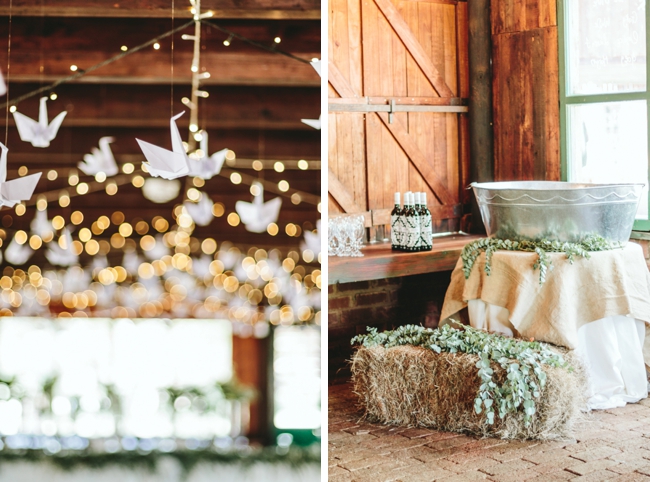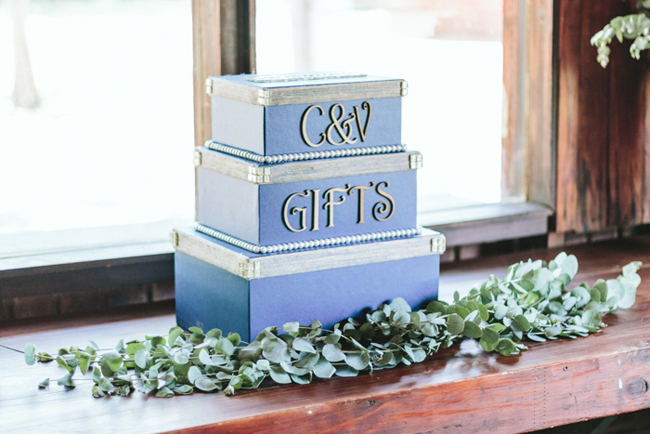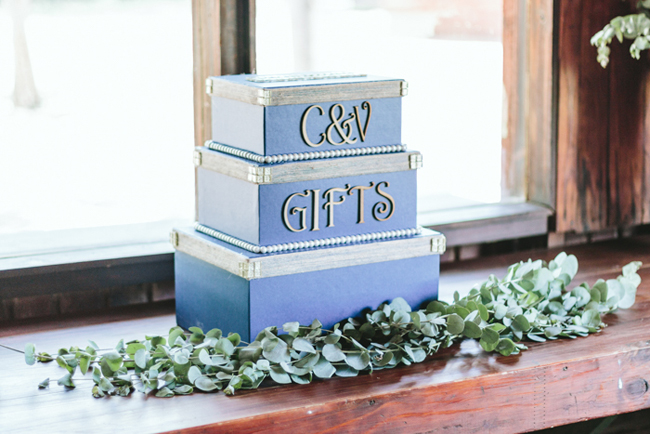 Memorable Moments
All of them! But what was really special was seeing Clint at the bottom of the aisle, and later his speech blew me away! I really am the luckiest girl to have him by my side.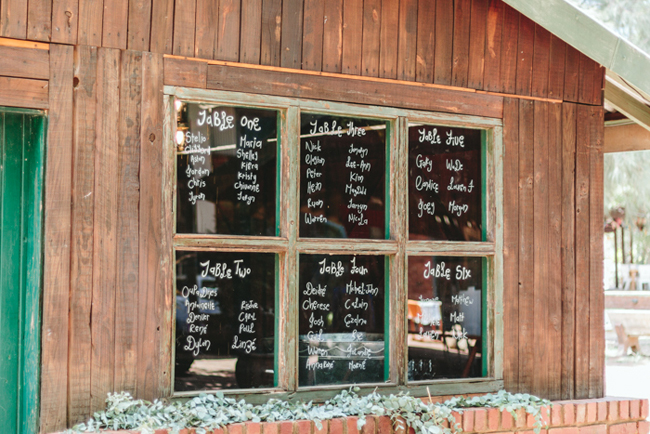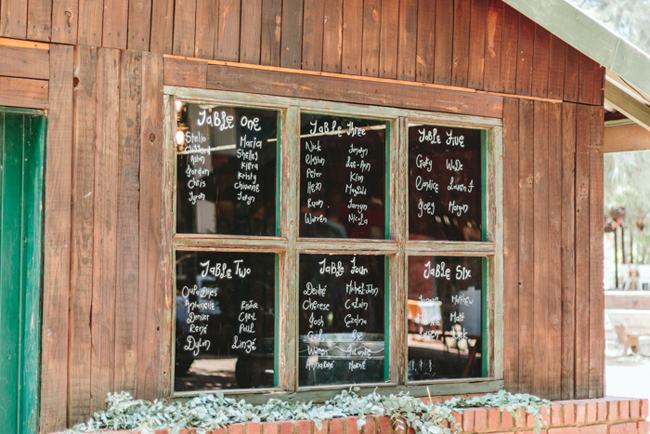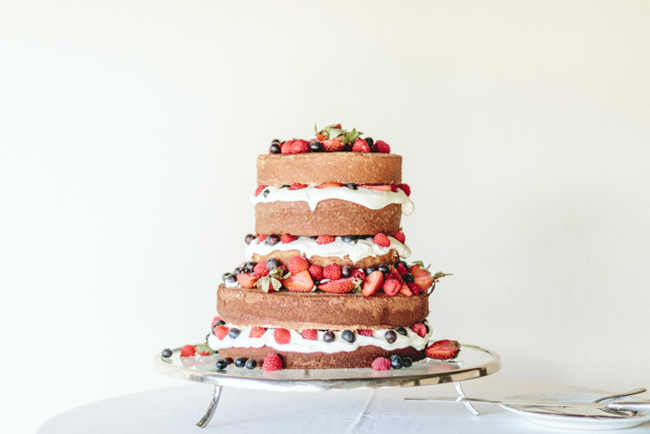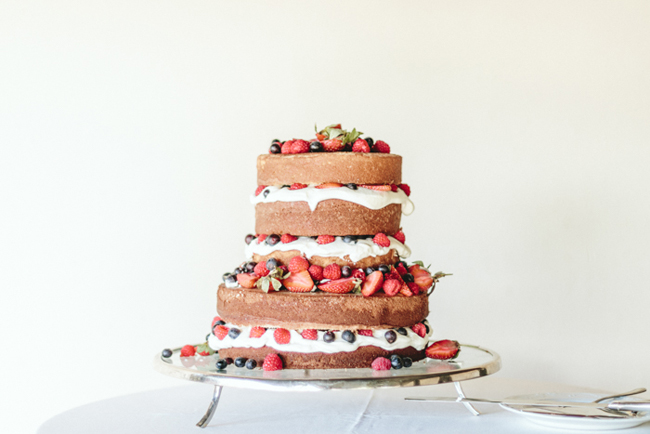 Best Decision
Going with the flow. I would get really anxious and nervous as I planned and did everything on my own for the wedding and wondered if I was doing the right thing and in the end it was the most beautiful perfect day I could have ever asked for. So just take a deep breath and trust yourself.
Advice for Future Brides & Grooms
Work together, do more DIY decor, etc. It's so worth it in the end!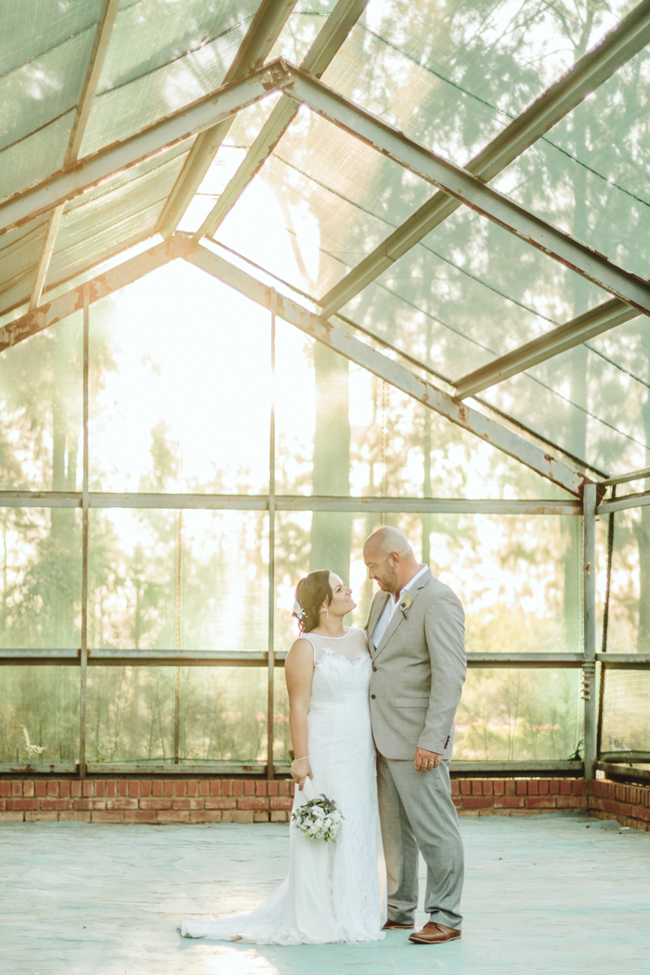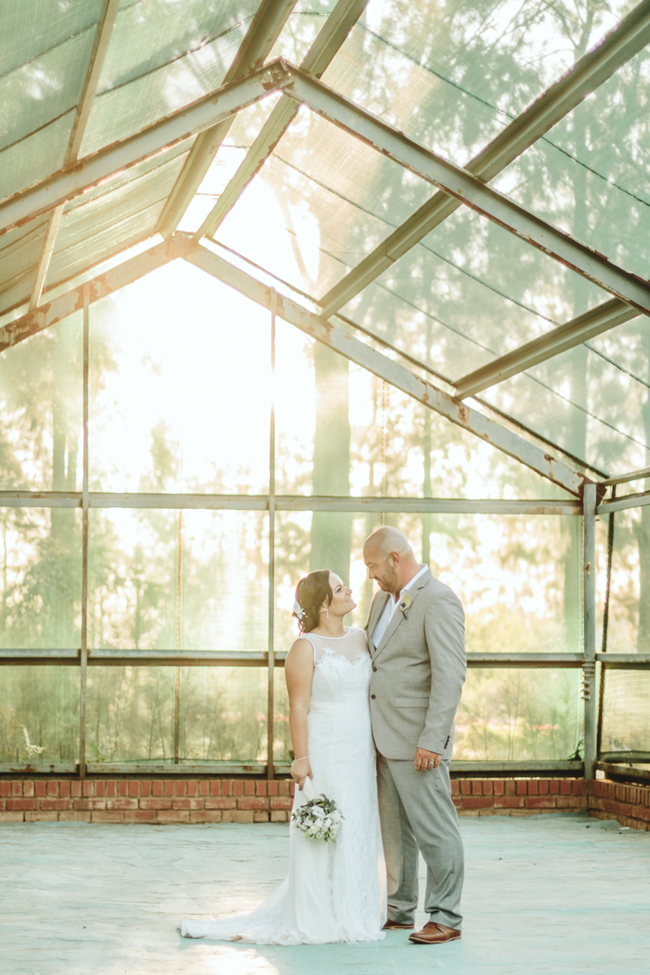 You can see more from this wedding on the Aline Photography blog.
SERVICE PROVIDERS
Venue & catering: Rosemary Hill | Photography: Aline Photography | Flowers & décor: Flower Fantasy & Bride | Stationery: Bride & Beautiful Scrapbooks | Video: Mighty Fine | Cake: Shelley Wright | Bride's dress: Bride&Co. | Bride's accessories: Forever New (earrings); Wild Alice (shoes) | Hair & makeup: The Refinery Creative Co. | Bridesmaids' dresses: Forever New | Groom's attire: Woolworths | DJ: Multi-music | Entertainment: Stuart Reece