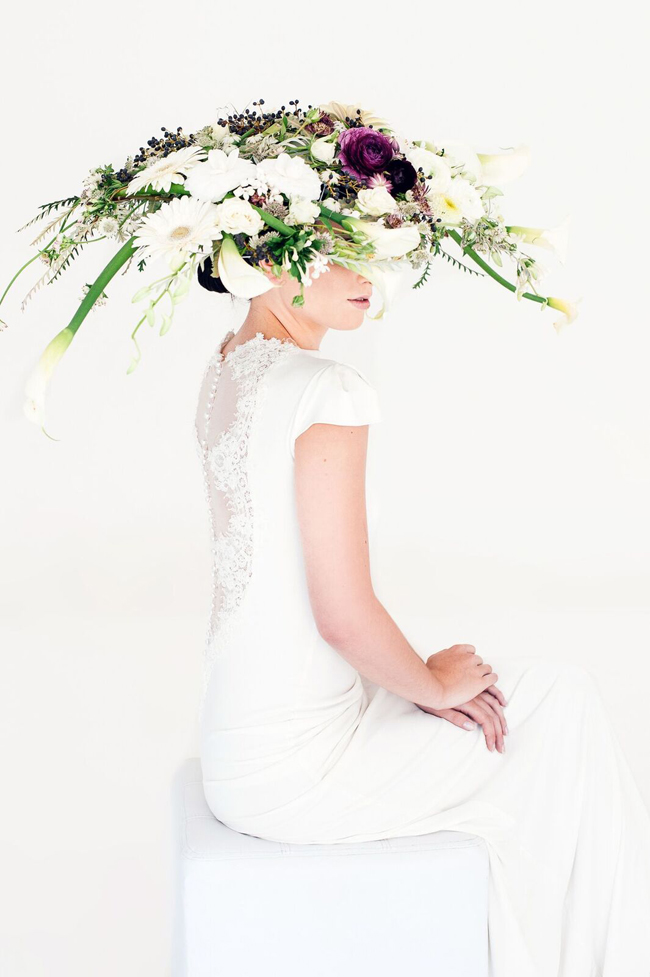 It's been such fun having a month dedicated to 'couture' on SBB (and it's not over yet, because there's more to come until the end of the week), and this whimsical, fantastical shoot demonstrates why. Fashion should be fun. It should be bold, and a statement, and cool and daring and beautiful, but it should definitely always be fun. A place to try out ideas and challenge boundaries, and excite the senses. That's why I love today's feature. Inspired by the work of Susan McLeary of Passionflower in the US, it goes beyond carrying artistic arrangements of flowers or even wearing real flowers in your hair, and turns florals into actual fashion and jewellery – surely the ultimate statement piece for an organic bride. Led by photographer Lauren Pretorius, in collaboration with some of our favourite local creatives, including Green Goddess flower studio and Janita Toerien, it's a celebration of fresh ideas and gorgeous greens. And if you think this isn't something that could translate from editorial to real weddings, be sure to read Coral of Green Goddess' low-down on how usable floral jewellery really is for your big day and beyond.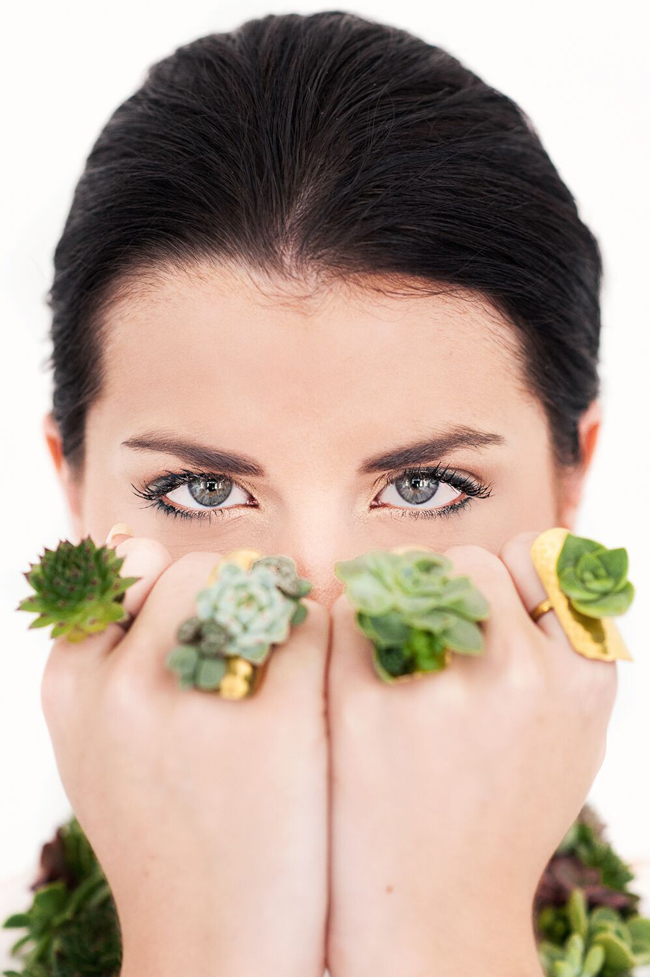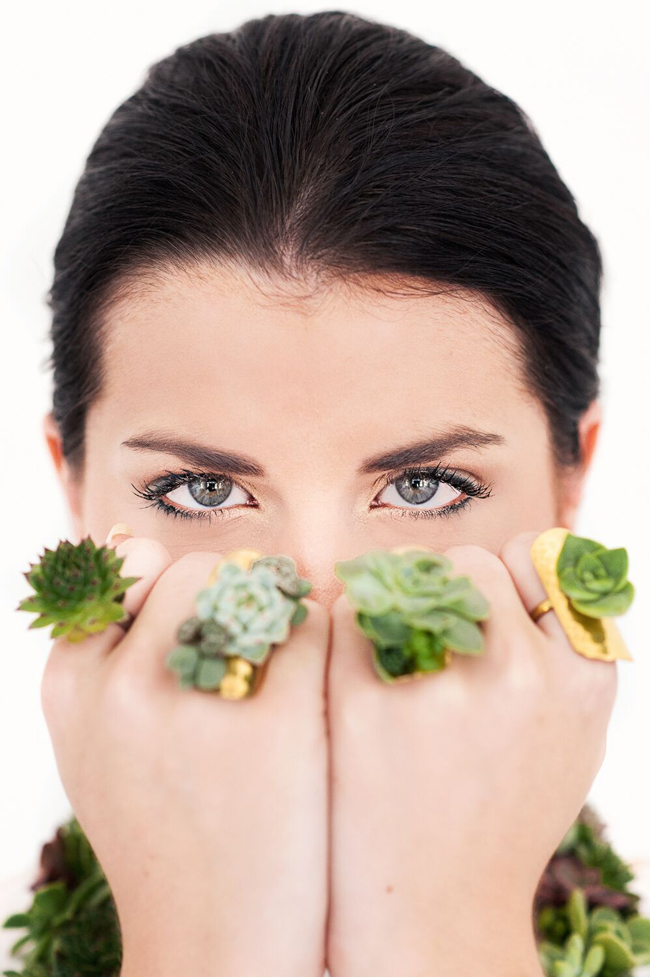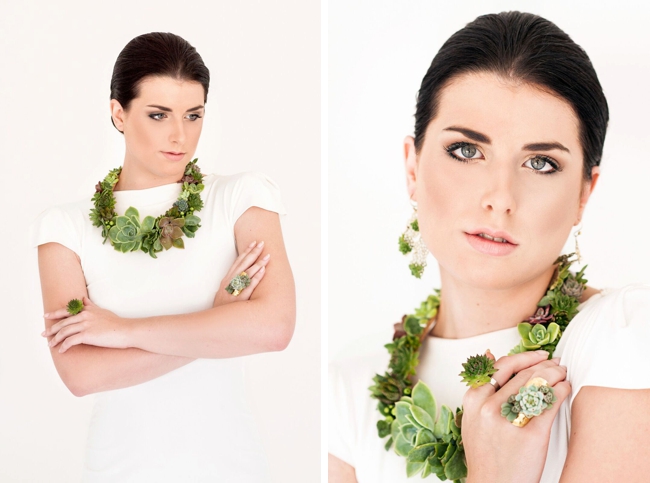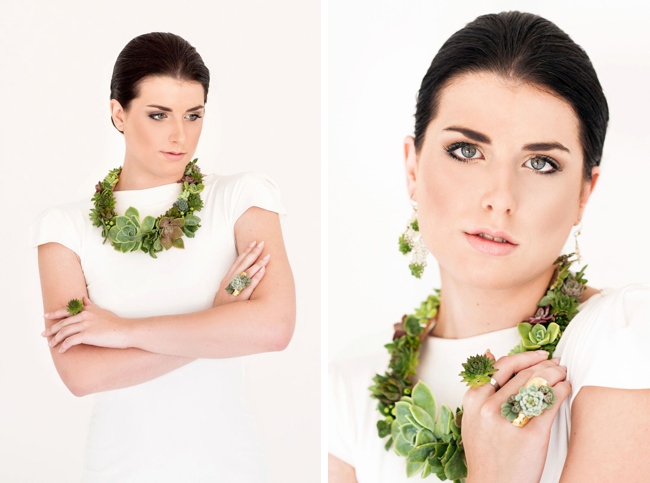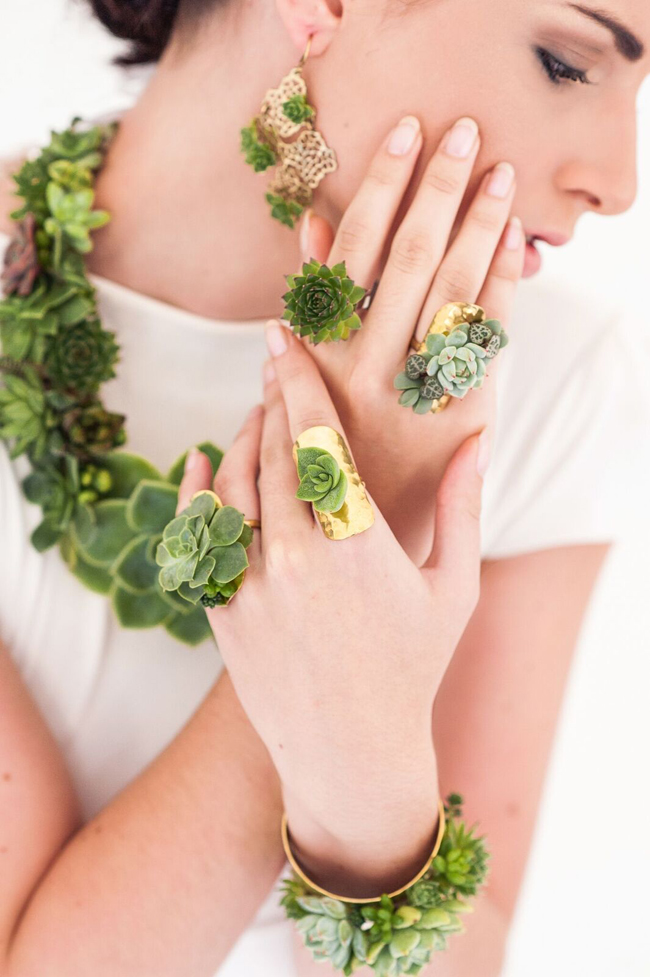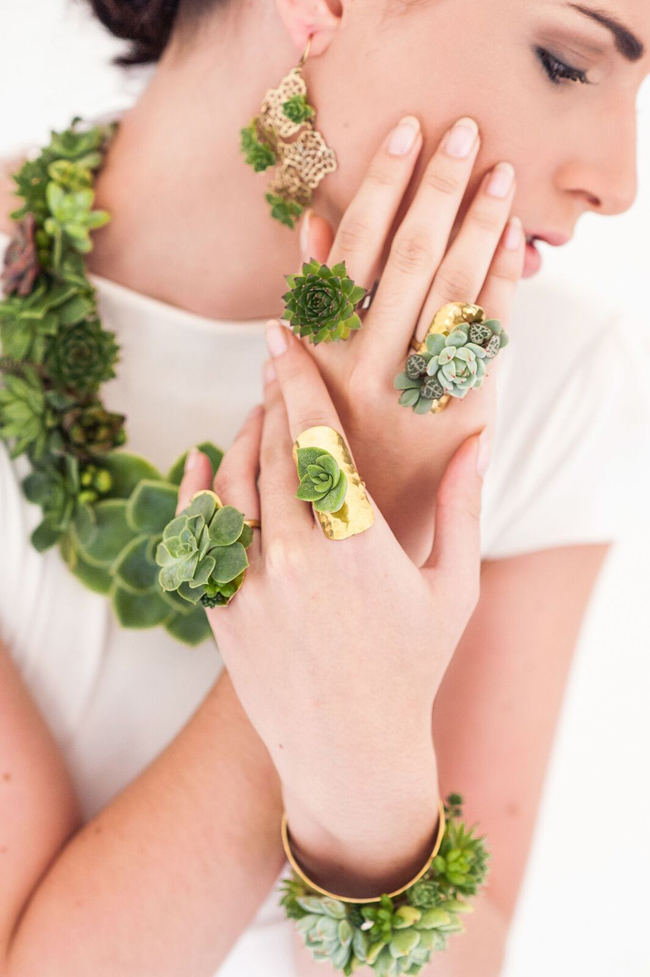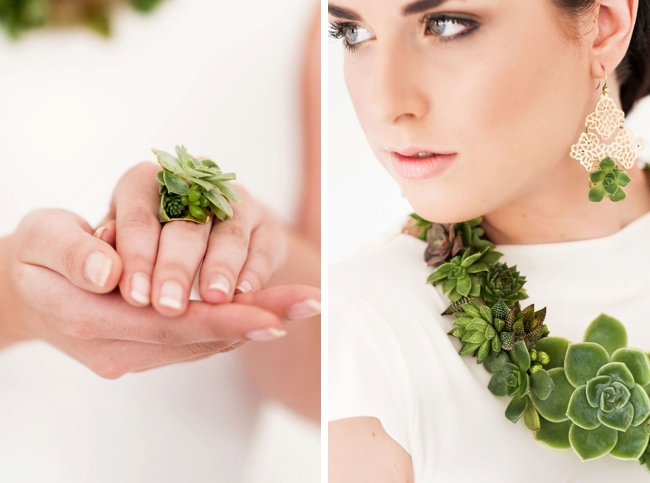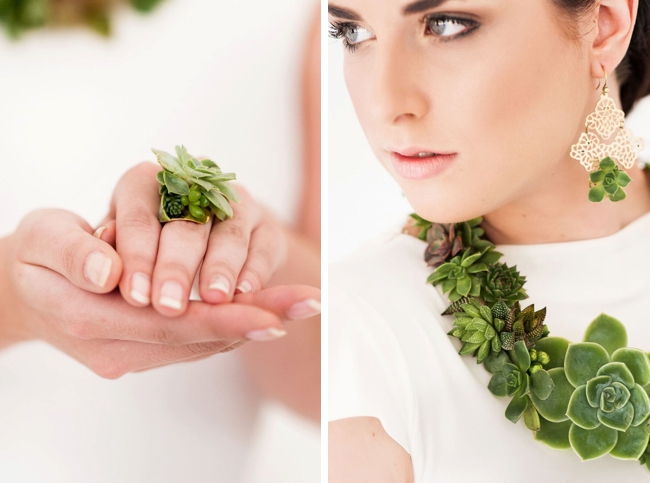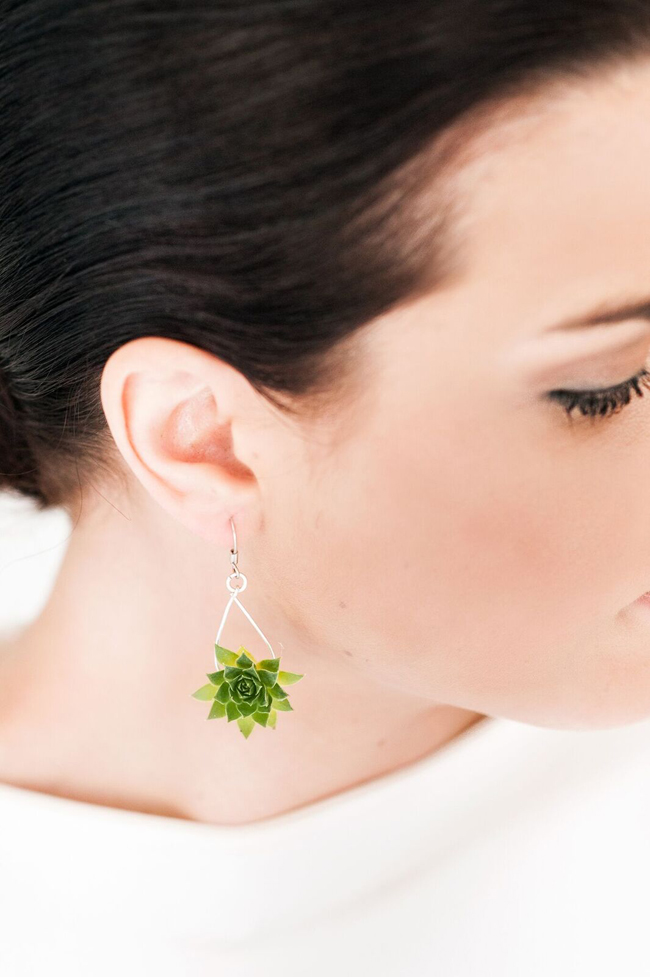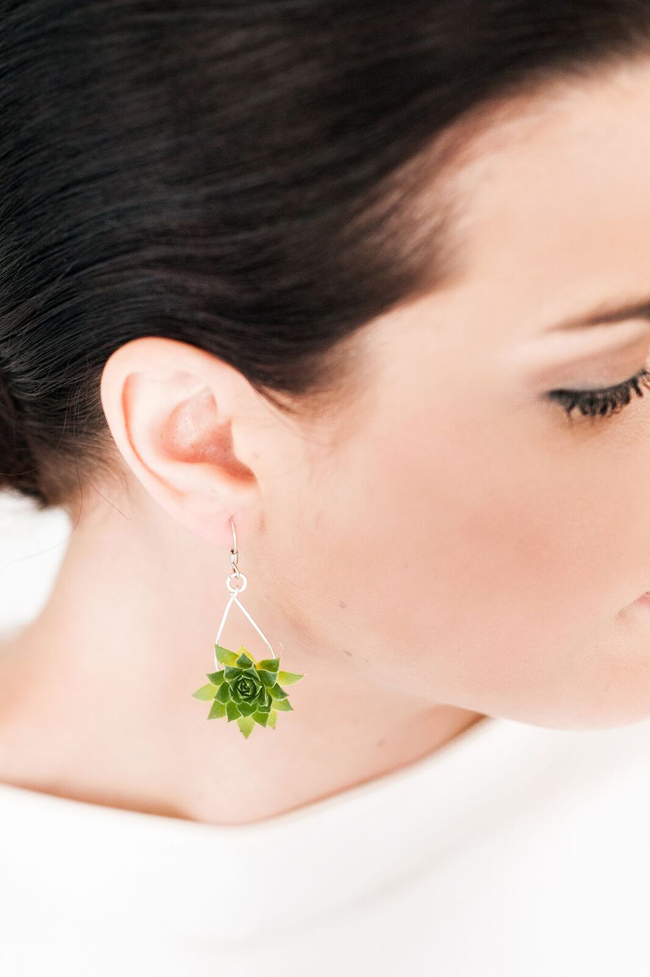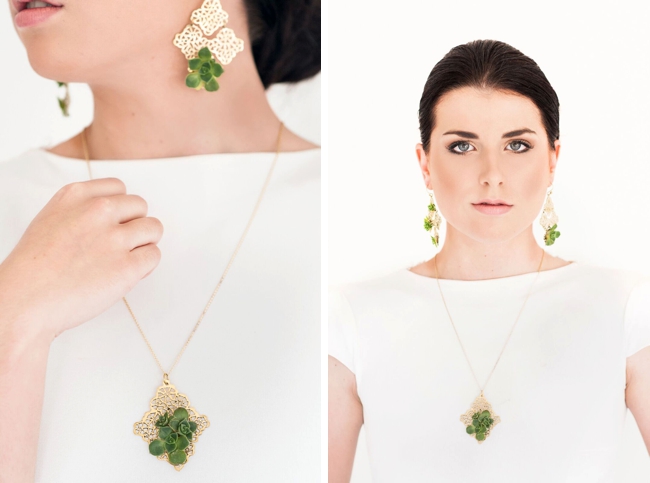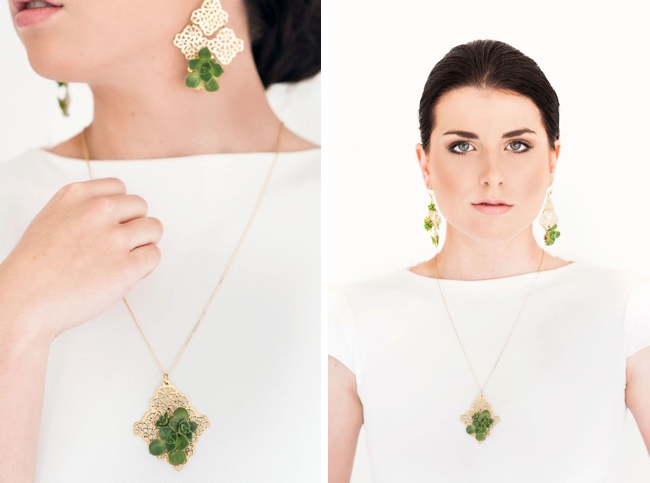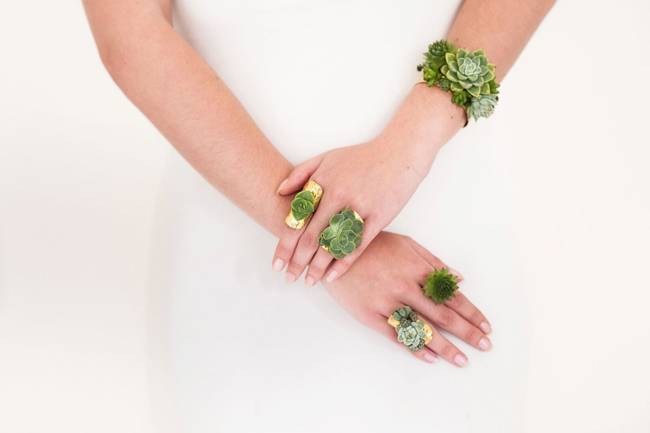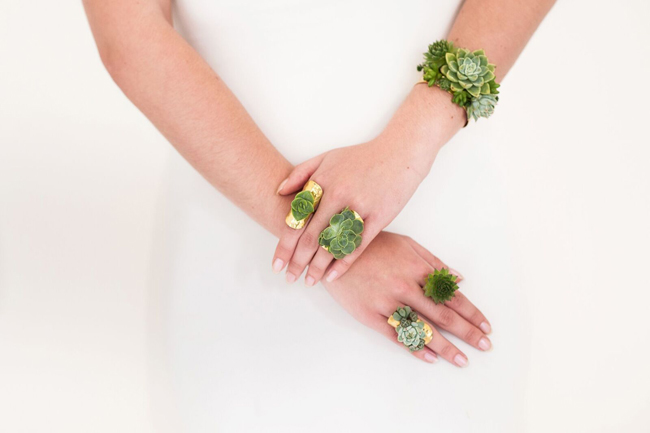 From Lauren:
The shoot was inspired by the incredible work done by Susan McLeary from Passionflower Events. While searching through the internet looking for inspiration i can across images featuring her magnificent flower accessories and from then I knew that the shoot was something that I wanted to do. Brides are becoming more daring these days with flowers playing a bigger and more important role on the day and this shoot was a wonderful way to show them what could be possible only with flowers. The stars of the show and the main focus of the shoot were the flower accessories, artistically and articulately made by the fantastic ladies from Green Goddess flower studio. We opted to use two Janita Toerien wedding dresses which were understated but incredibly beautiful as the backdrop for our floral pieces. The make up was simple and bridal with the intent to enhance our model's natural beauty.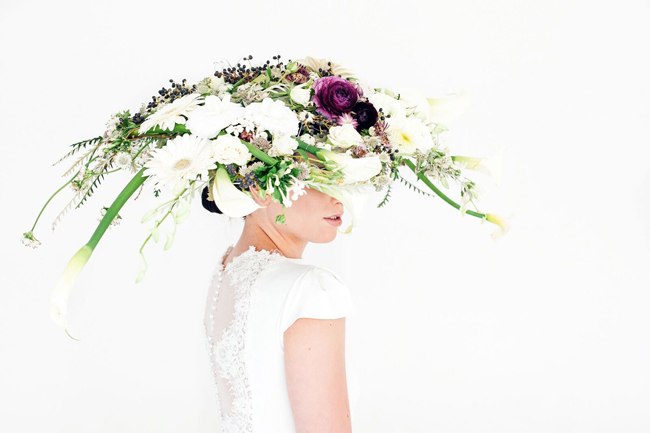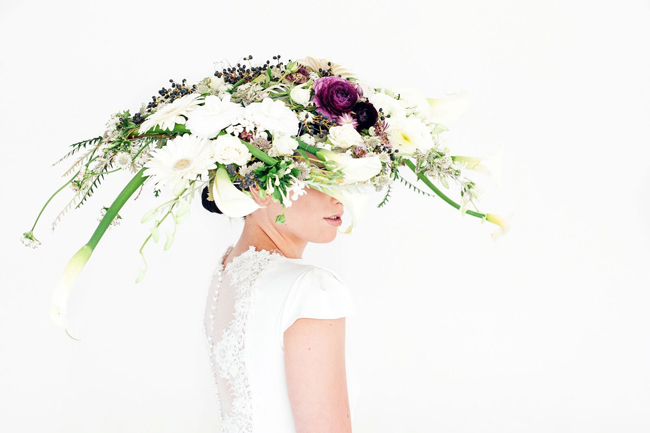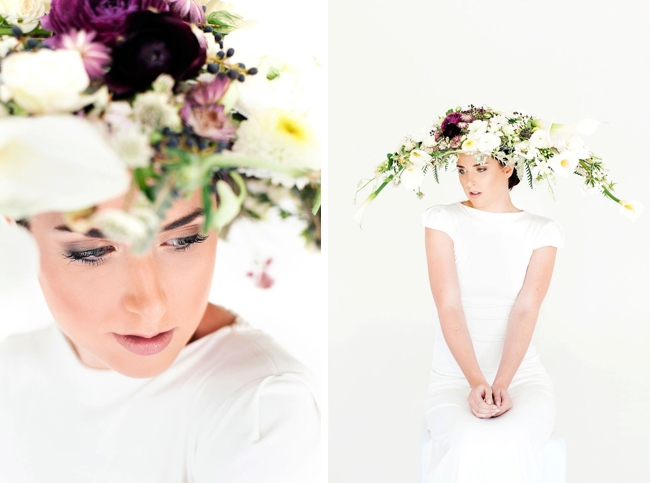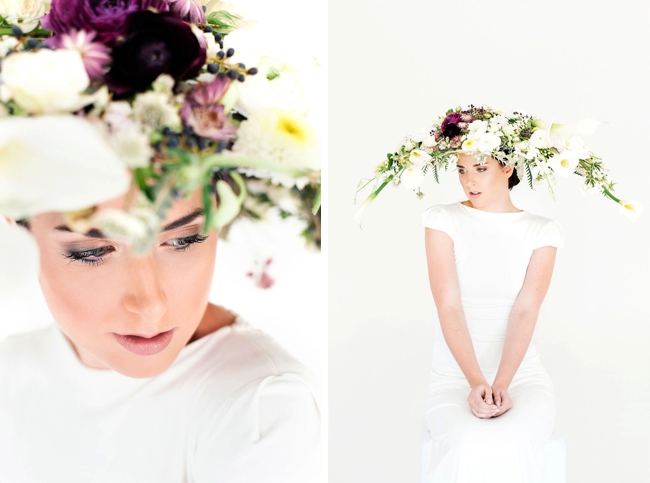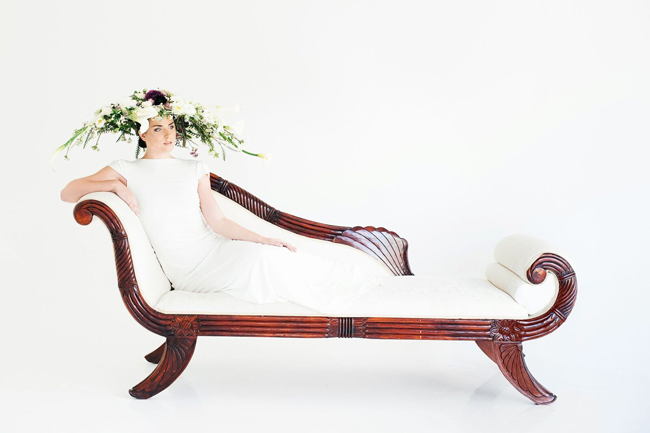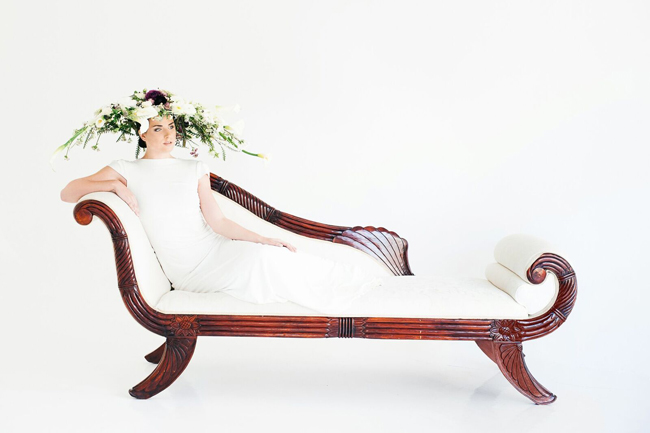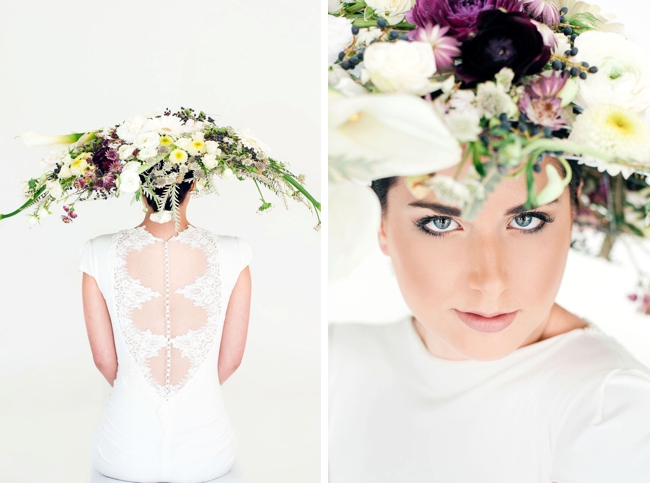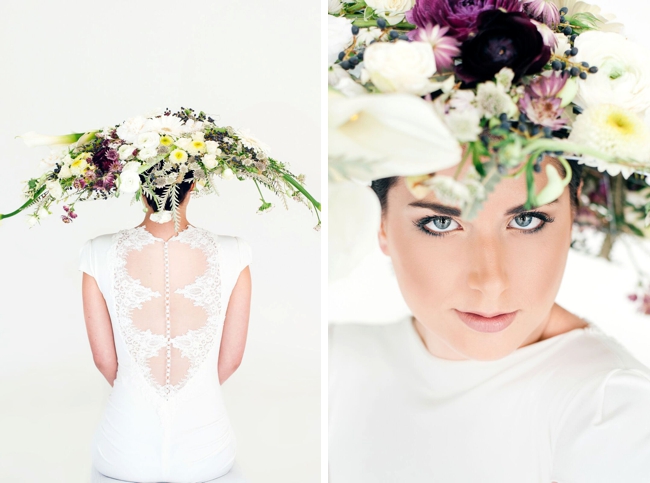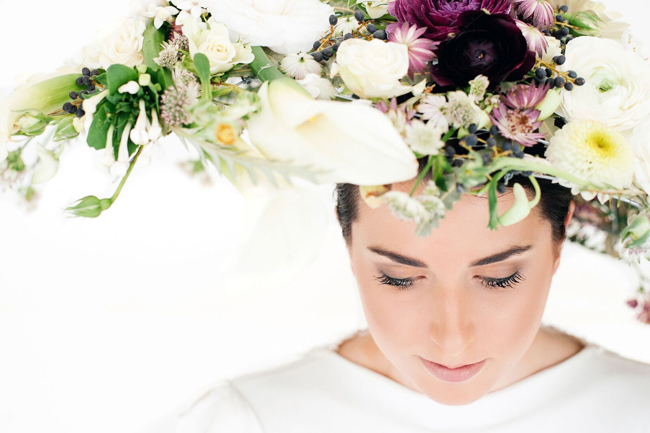 From Coral:
These ideas are wonderful to consider for bridesmaids – particularly as the gift lives on once the event is over. Succulent jewellery can last for a few weeks before looking a bit worn, but the underlying jewellery (earrings, pendant, cuff, ring) remains a gift that can continue to be worn.The succulents themselves can be replanted and will continue to grow – hence the idea of living jewellery. We expanded on this idea to include other floral accessories that could be used for wedding or other special events like engagement parties, horse races… any event where something a little unusual would go down really well. Amongst the pieces were floral and succulent necklaces – again, these could be used by a bride for her couple shoot (particularly for a bride who may not want 'florally florals', and who is not afraid to do something just a little bit bold and daring on her wedding day). Floral handbags or purses make gorgeous accessories for horse racing events, when paired with a floral hat, jewellery and a couture outfit. They are also lovely for bridesmaids, flower girls and even for mothers at weddings, as they present a floral accessory that is not traditional but is still very beautiful and needn't actually be worn on the body.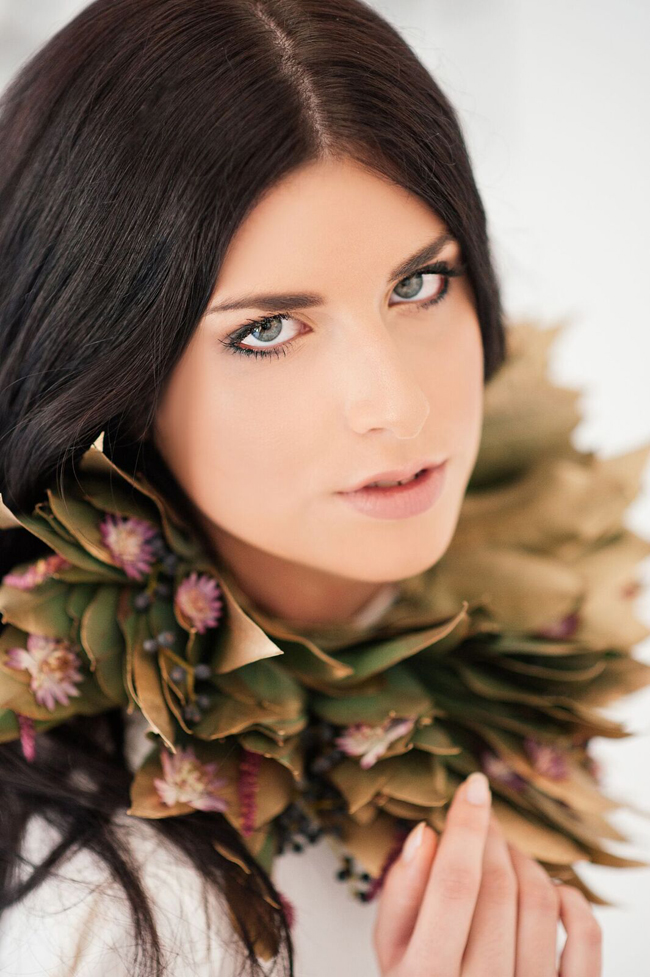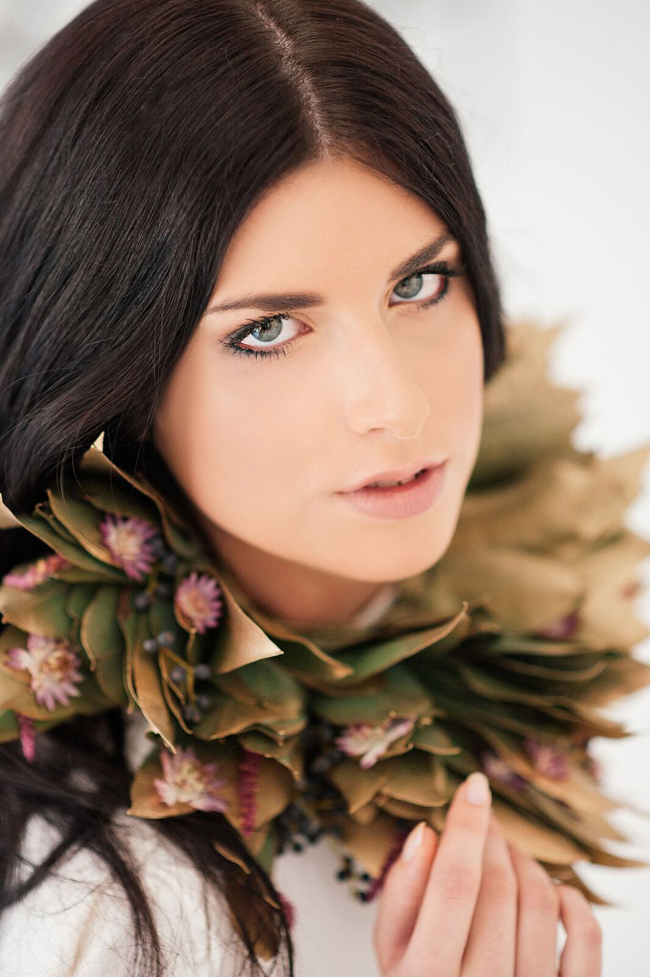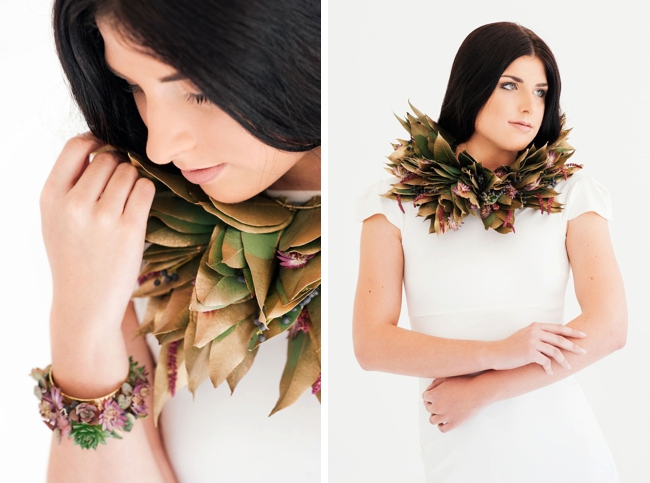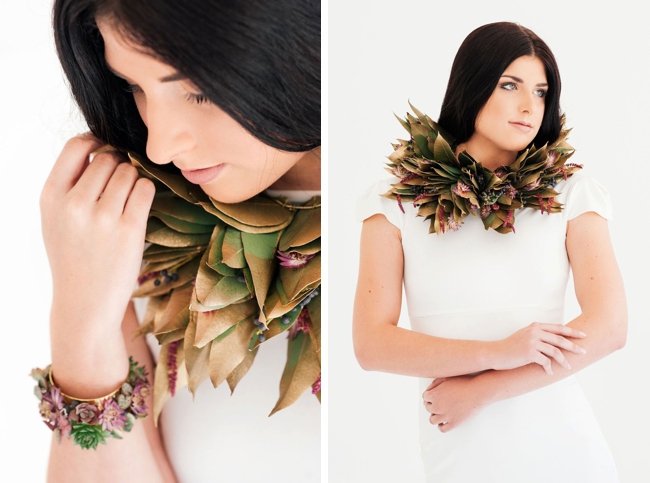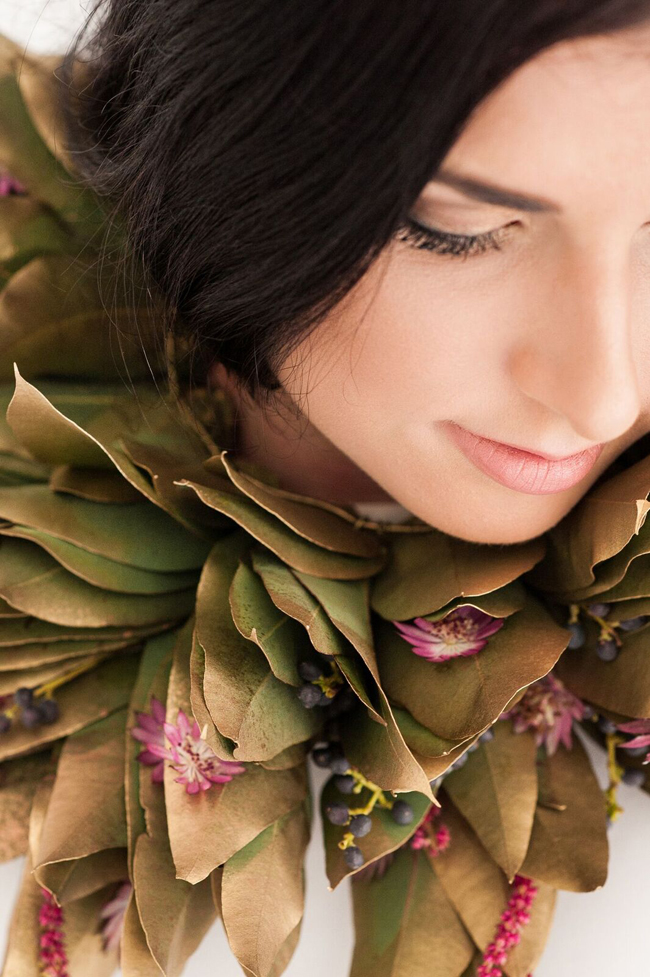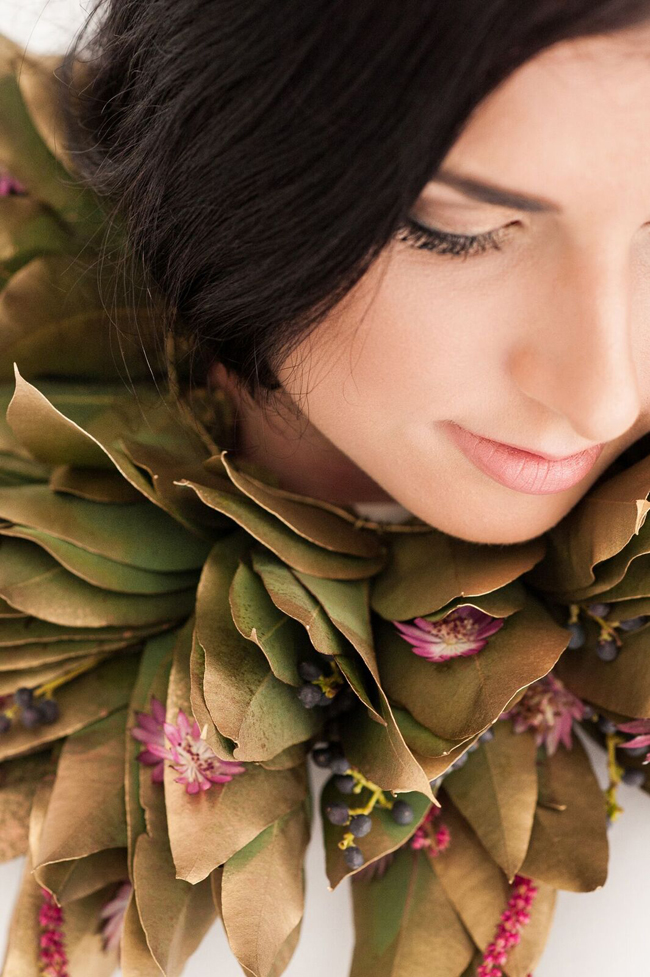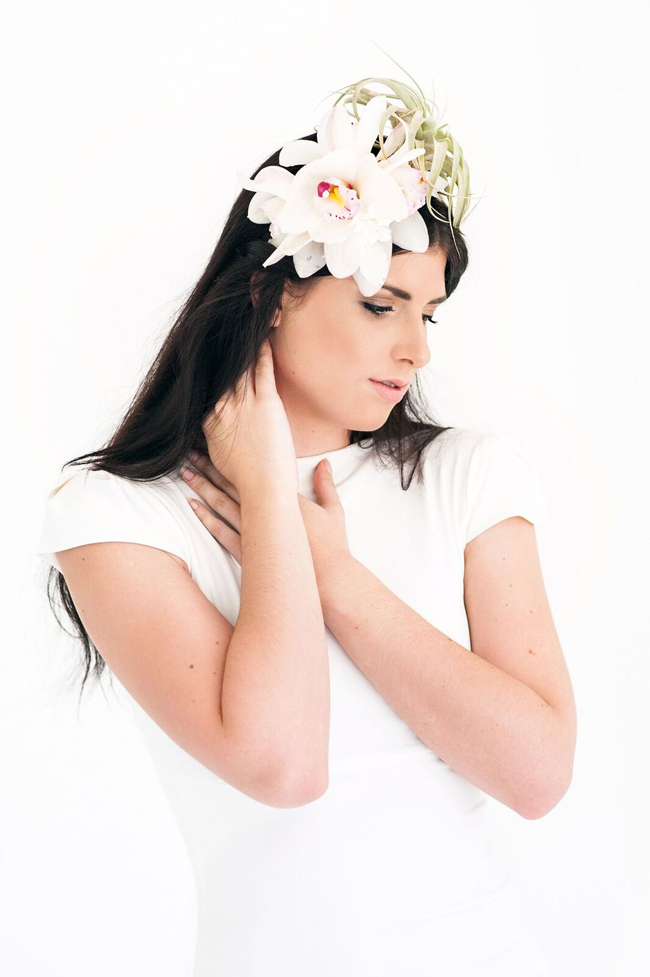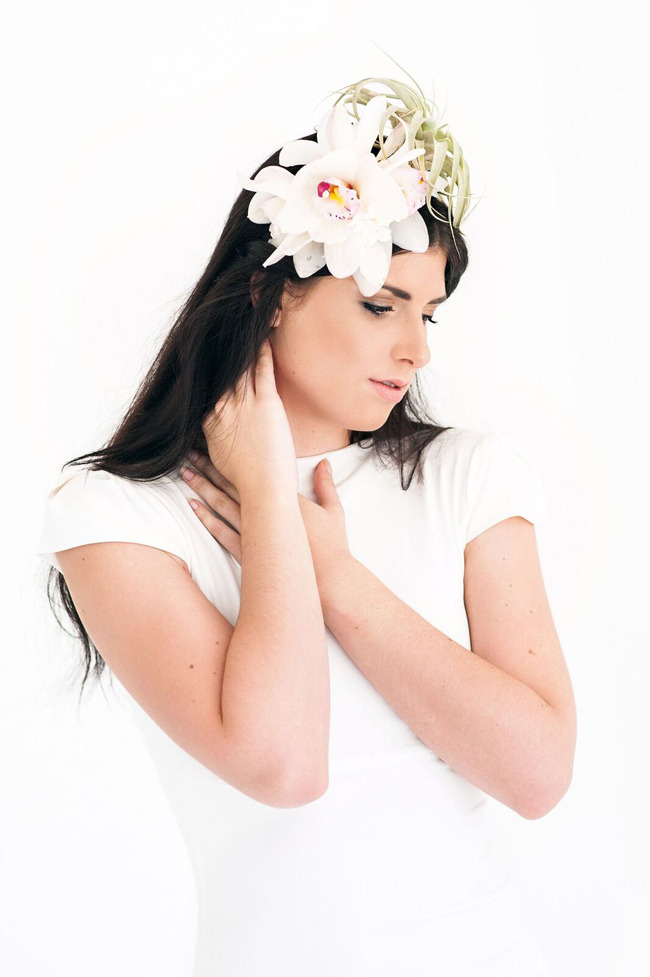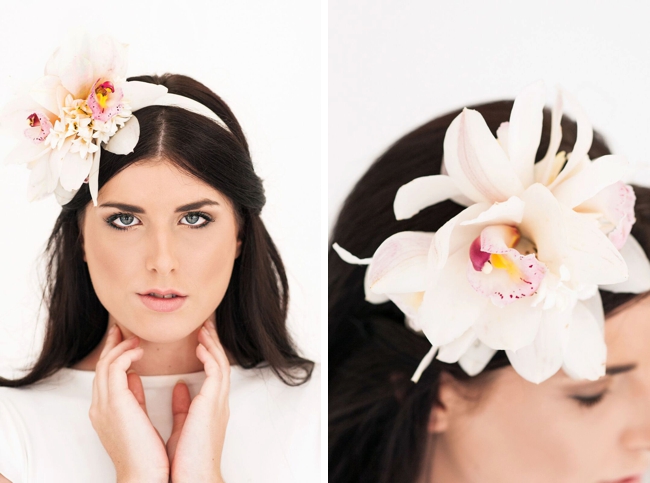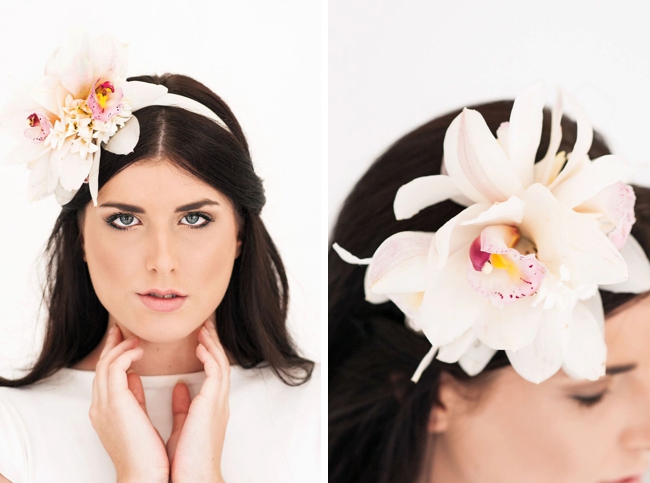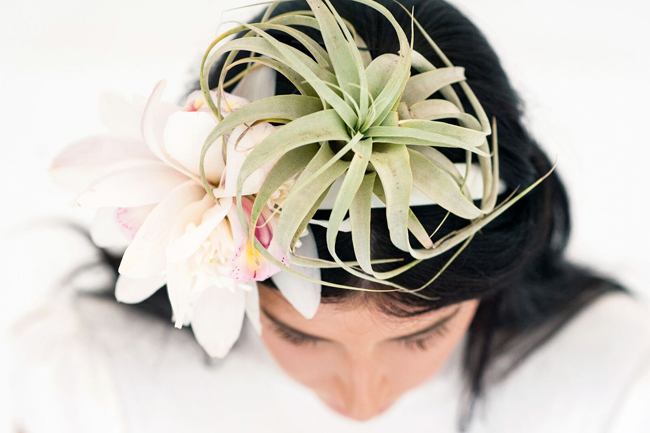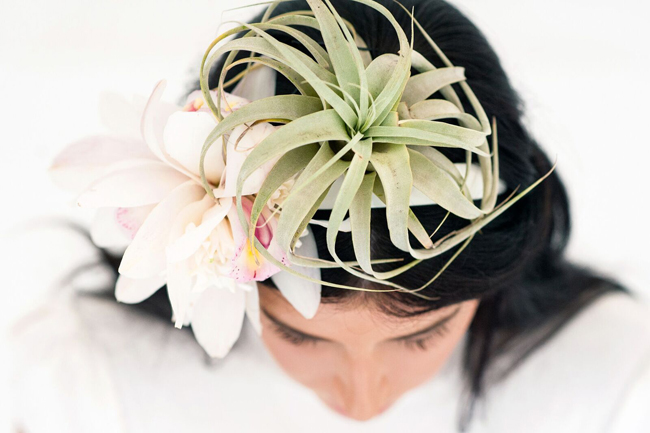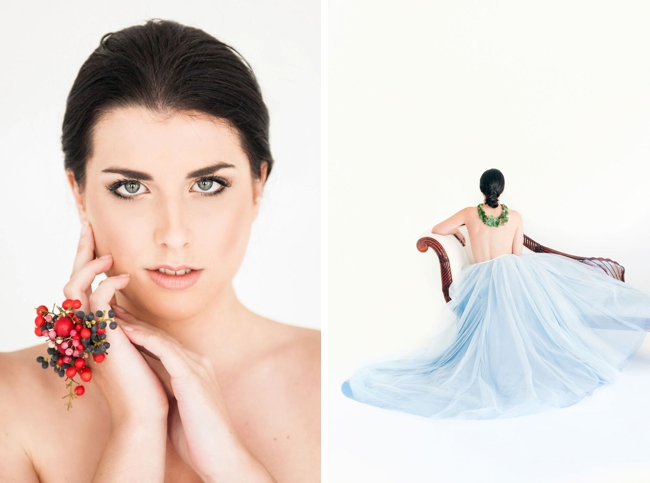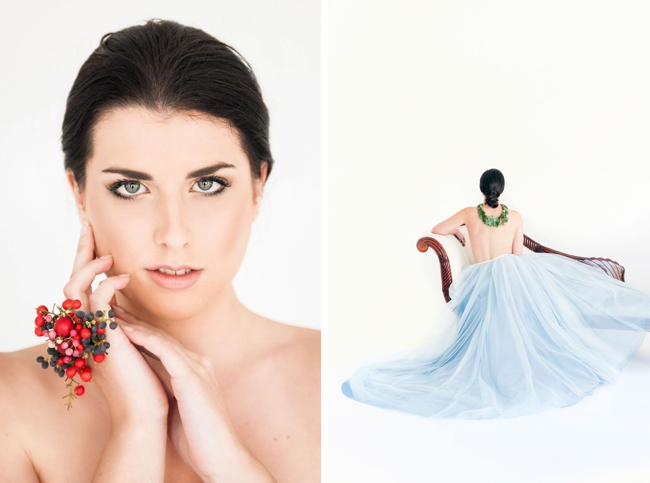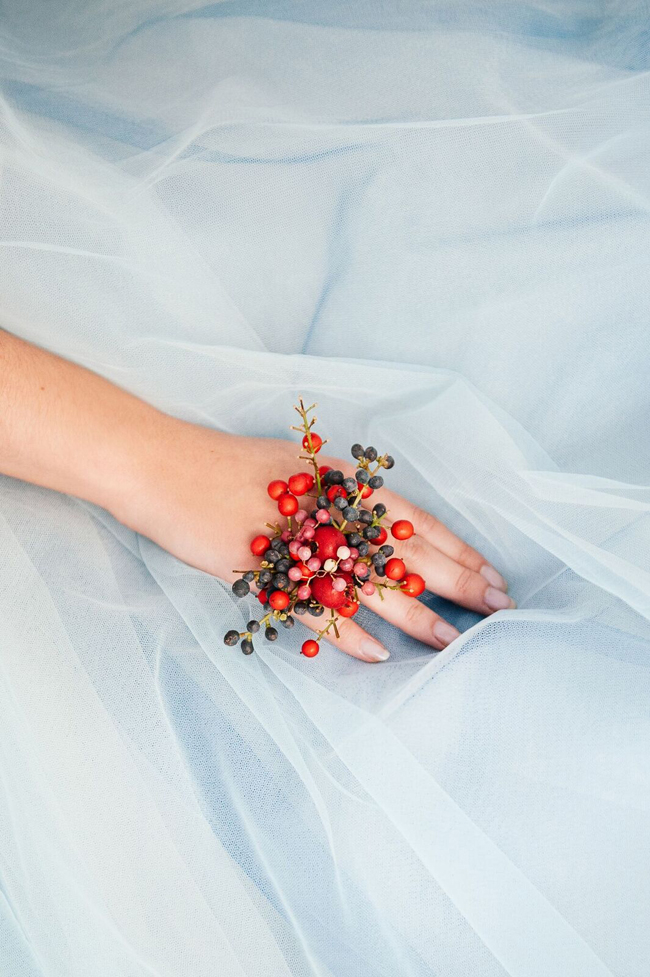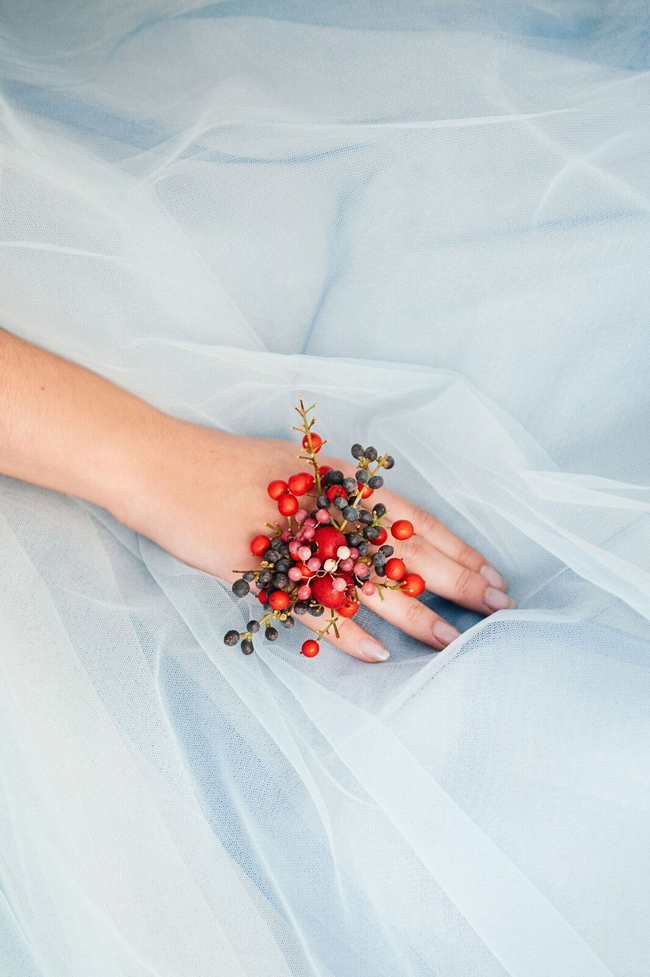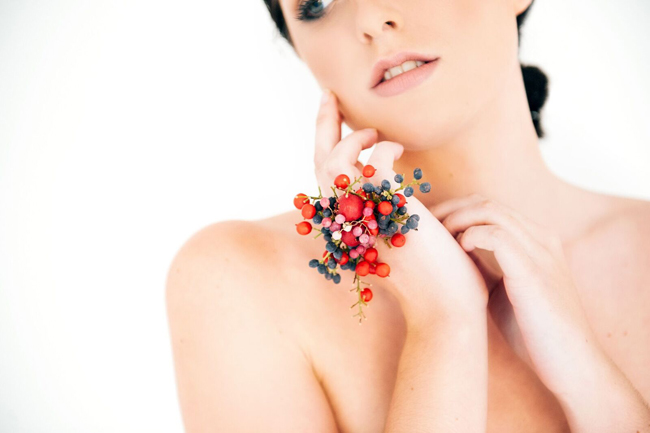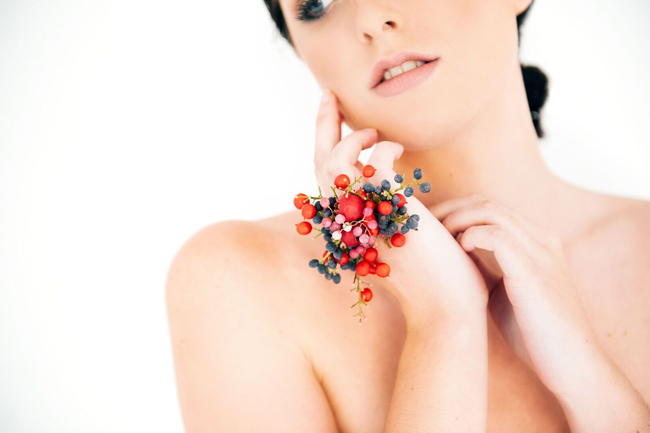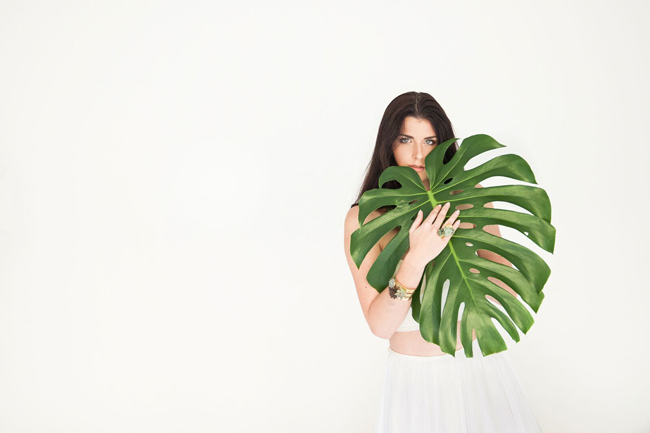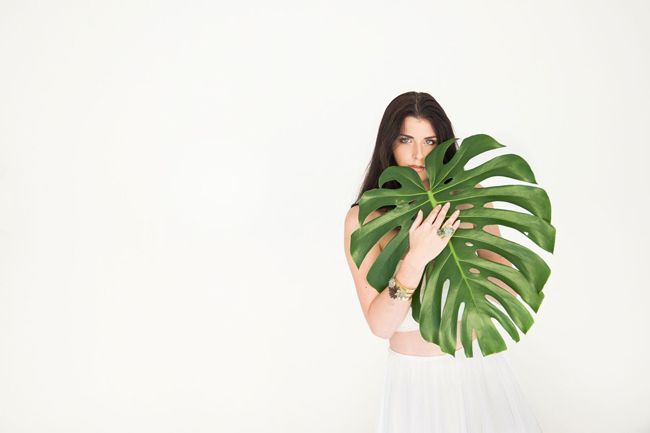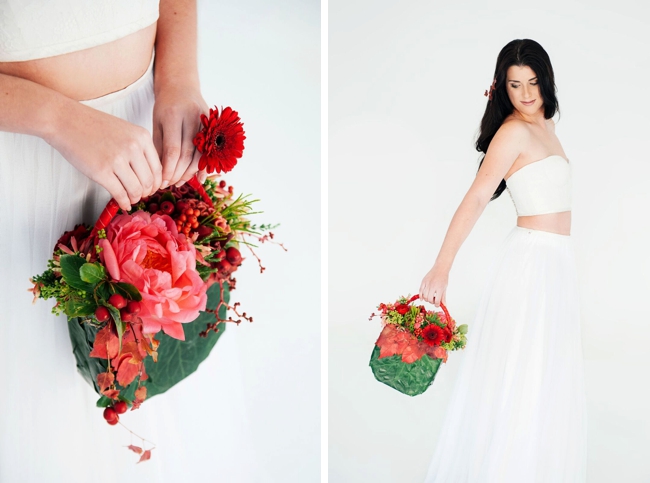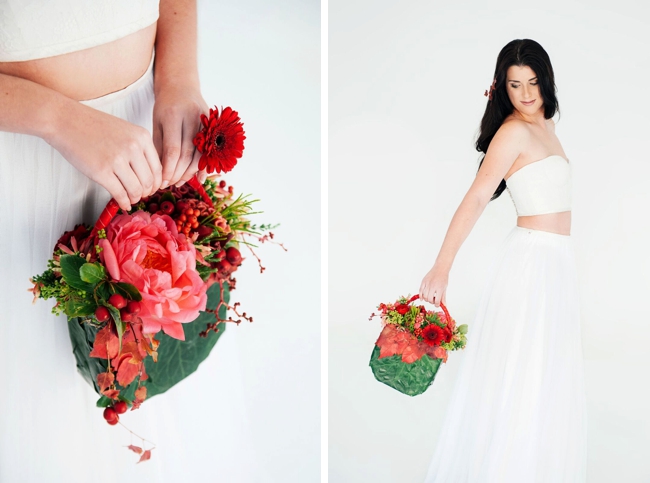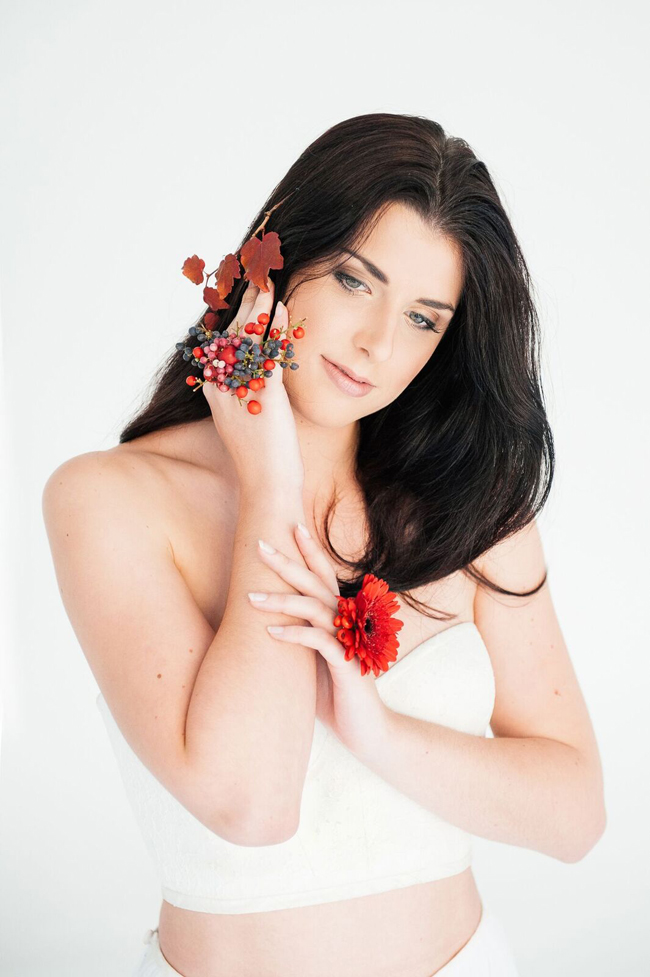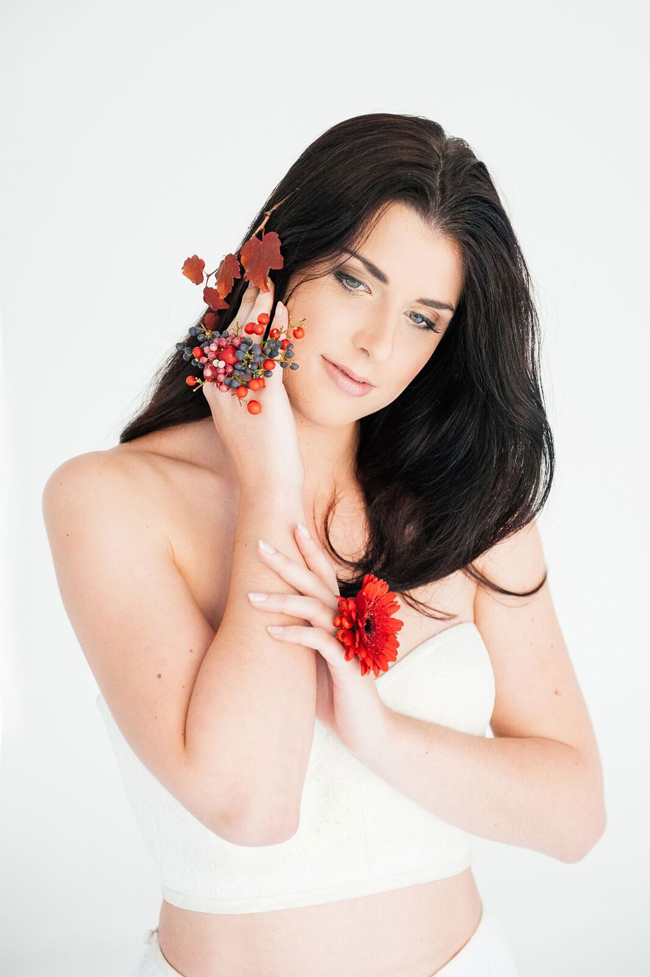 SERVICE PROVIDERS
Photography: Lauren Pretorius Photography | Florals & accessories: Green Goddess flower studio | Wedding dresses: Janita Toerien | Hair & makeup: Ursula Ullrich – Makeup Artist & Hair Stylist | Venue: Studio on Raats | Model: Vicky Lawrence