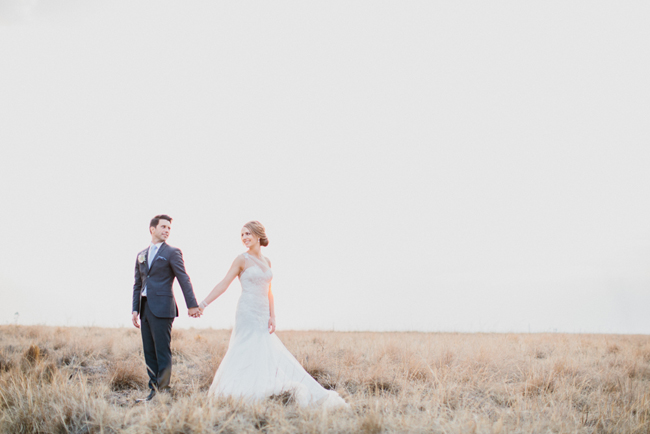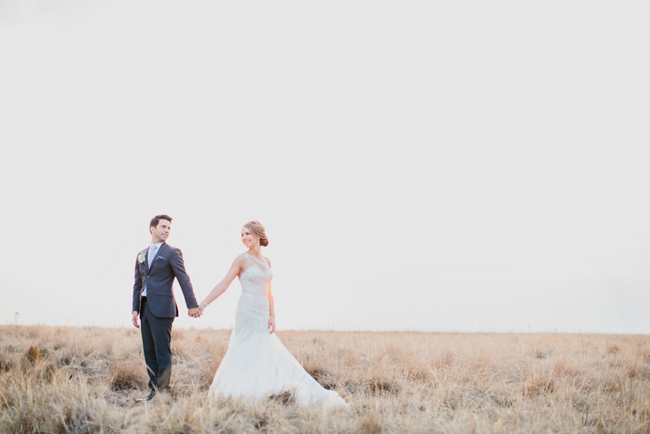 This couple, you guys! They are just too cute for words. Exhibit A: Chris' absolutely awesome surprise proposal on top of a mountain in the Drakensberg (just try watching the video without smiling!). Exhibit B: A forest ceremony with thousands of paper cranes dancing in the breeze above, and so many happy tears from the groom and bride, and father of the bride, and basically everyone who was there, when Ursula made her entrance. Or how about the romantic signage – the quote about forests at the altar, or the banner that declared they'd decided on forever? Or the farm-style rustic reception with country vintage details and pastel flowers, and lovely little wooden crates stencilled with the wedding date? There's so much to love in this forest-meets-farm chic wedding, but the love between the couple are at the centre of it all, and Carolien & Ben did a fabulous job in capturing that in their beautiful, light-filled way. *Shopping sources in this post use affiliate links. SBB may earn a commission if you make a purchase from our links.
See more real forest weddings on SBB!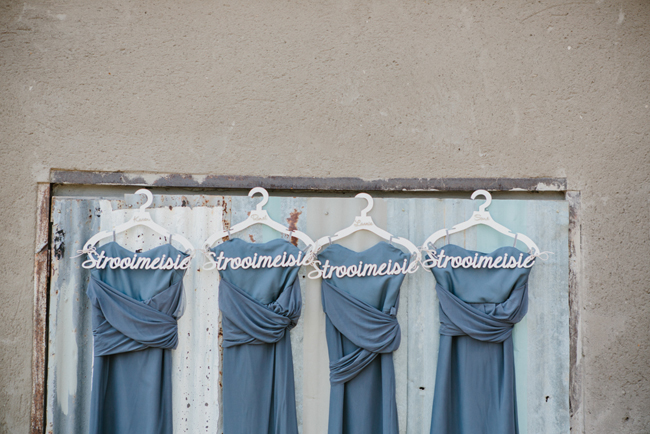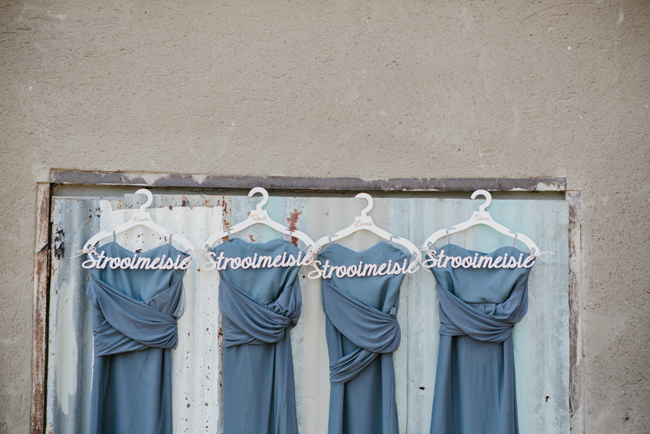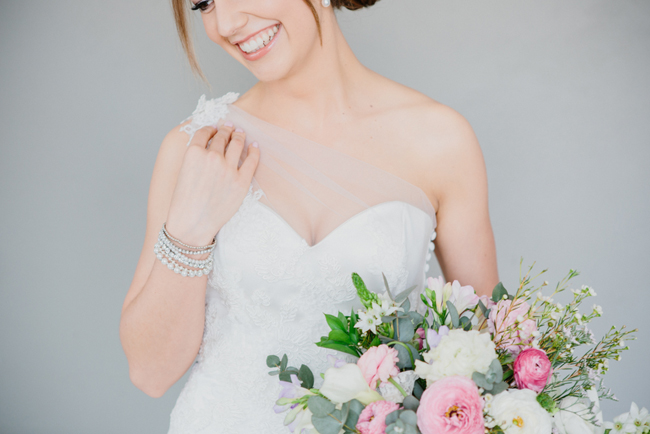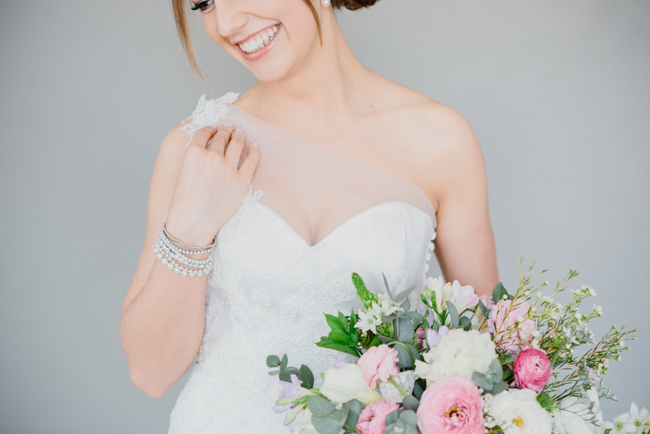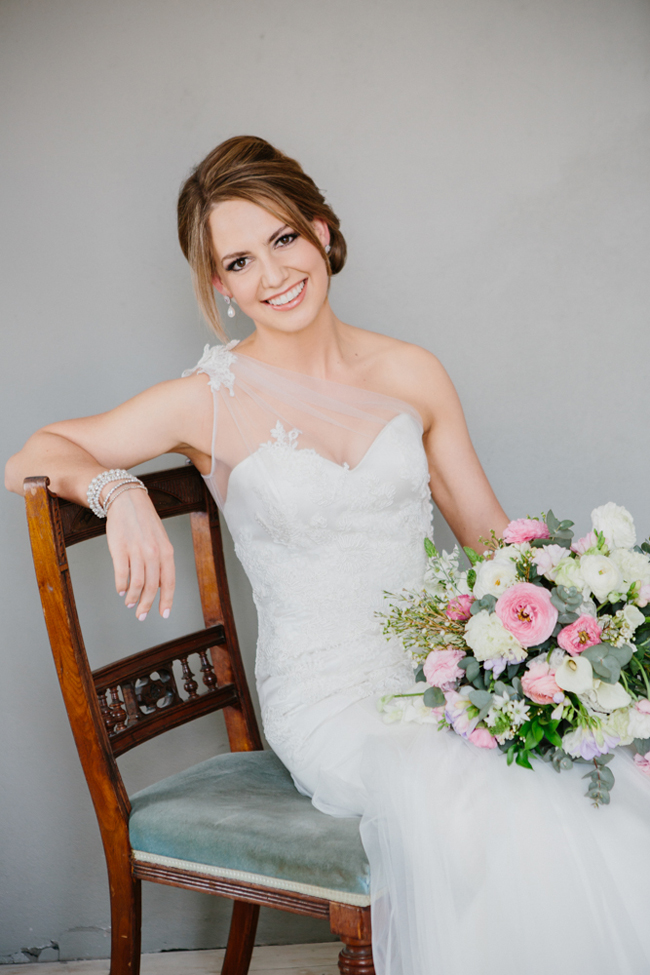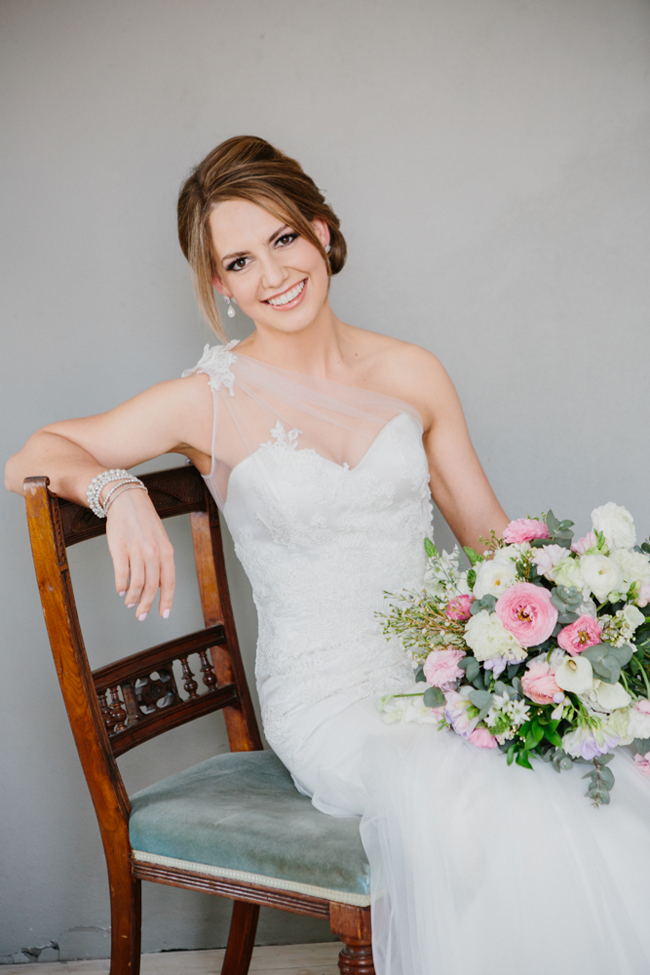 Love Story
We both worked for a small consulting company, that had monthly functions at head office so employees who are based at different sites could get together and socialise. I attended regularly and always knew everyone, but one month the crowd I usually spoke to was approached by an unfamiliar, confident and handsome man. He walked up to me and stopped our whole conversation with the words: "Hey, I'm Chris!" I introduced myself and right after that he walked off. I found that strange, but his confidence had captured my attention. As the night went on he made his way closer to me, moving from conversation to conversation along the bar, to start one with me. We got along very well from the beginning and had lots of the same interests. Chris didn't ask for my number but said if I would like to chat I could find him on 'gtalk' (an online chat application). After I eventually sorted out my login, we spoke every day over gtalk, and became good friends over a few teas in the office. We went on our first 'non-date' a couple of months after we met, and started to date officially several months later.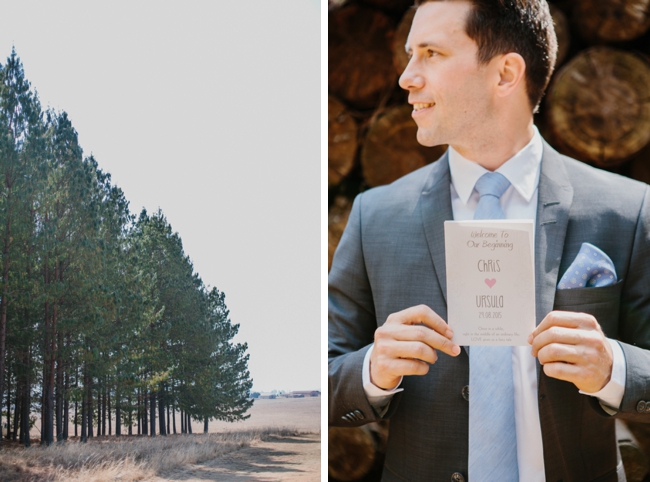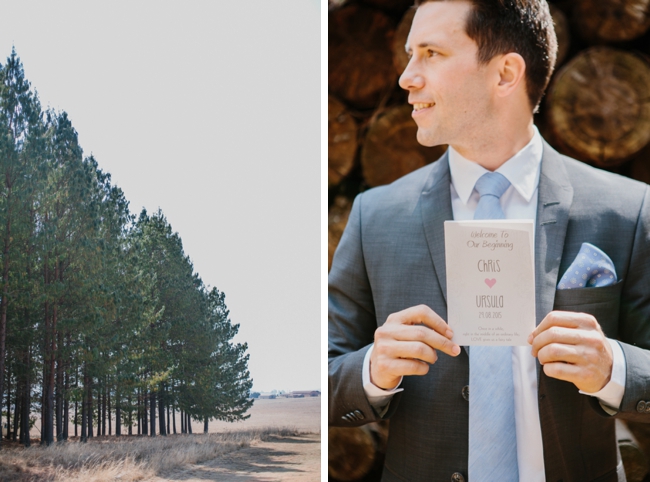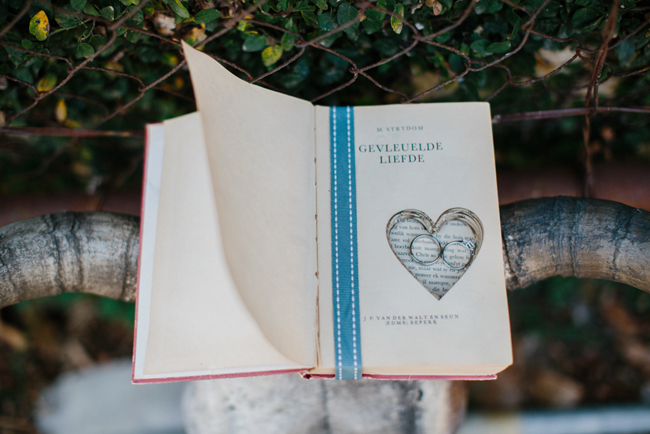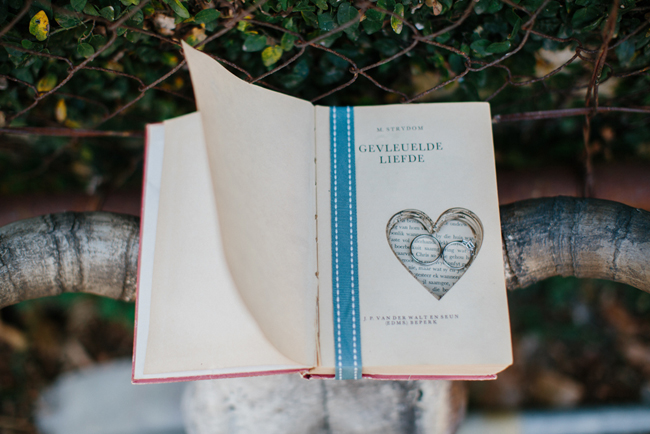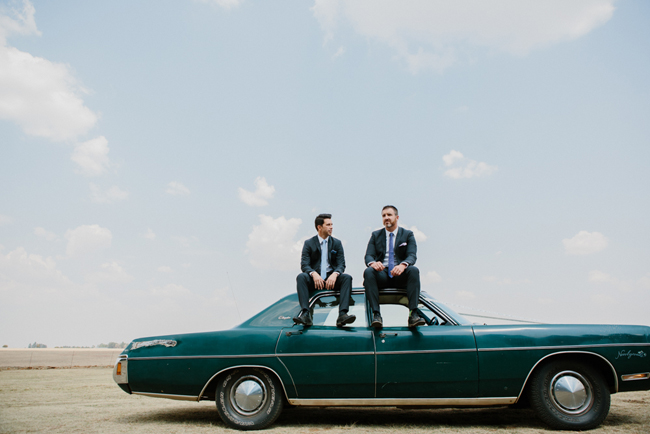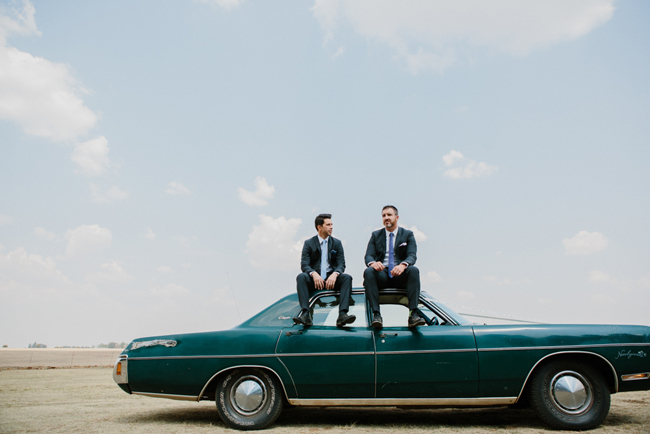 The Proposal
From Chris: When Ursula and I visited Cathedral Peak, I knew this would be the spot where I asked her to marry me. I started planning The Surprise Proposal and came up with a story (with the help of Westline Aviation and Mighty Fine Productions) – to Ursula we were going away for my birthday and doing a helicopter ride because it was a bucket list item. When she asked if she could give me the helicopter ride as a birthday present I knew she was clueless! Little did she know what was happening in the background – a secret coffee with her parents to get their blessing, in which I received a heartwarming welcome that almost made me break down in tears, and a hunt to find a ring she would like as well as figure out her ring size (the ideas other men offered on how to do this were hilarious!). The helicopter crew were to pretend Lourens from Mighty Fine was some weird hobbyist photographer who wanted to get pictures of the Drakensberg with his new camera and occasionally of a few people. Elsa, his wife, who would be on the mountain before us, was said to be taking pictures of insects for her portfolio. I discretely sneaked the ring into the GoPro casing and the pants pocket I was going to wear on the day, and the crew and videographers executed everything with charm. Ursula believed every word and of course I played along. So many times I wanted to burst out laughing, especially when Ursula gave me a look that said: "why is this guy taking so many pictures of us?" My answer to her was that he was clearly very passionate about his hobby! Once I cracked the question, everything was revealed – and a few tears were shed for sure! You can see the video here.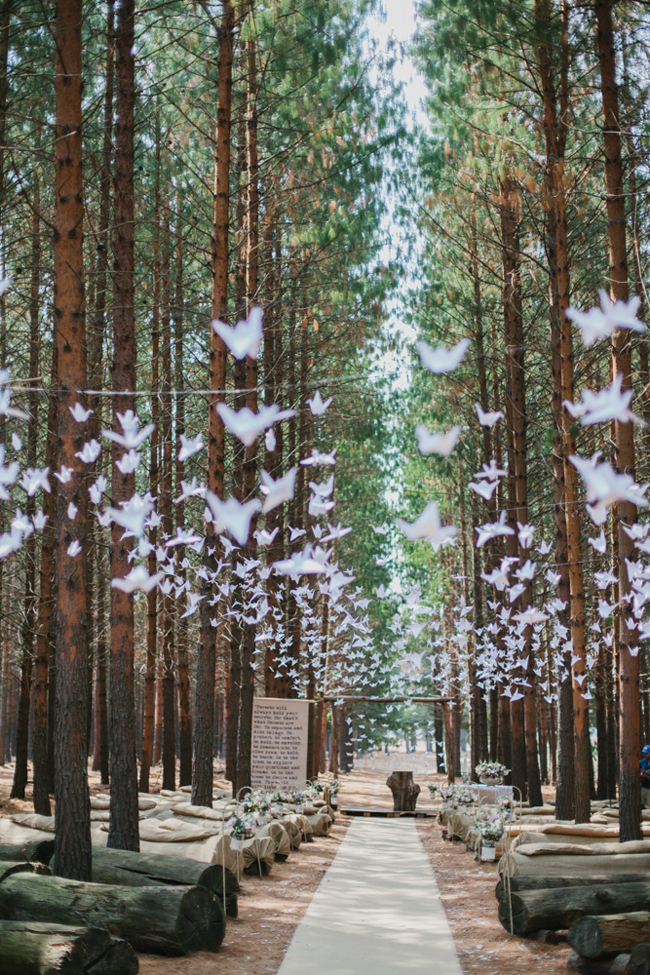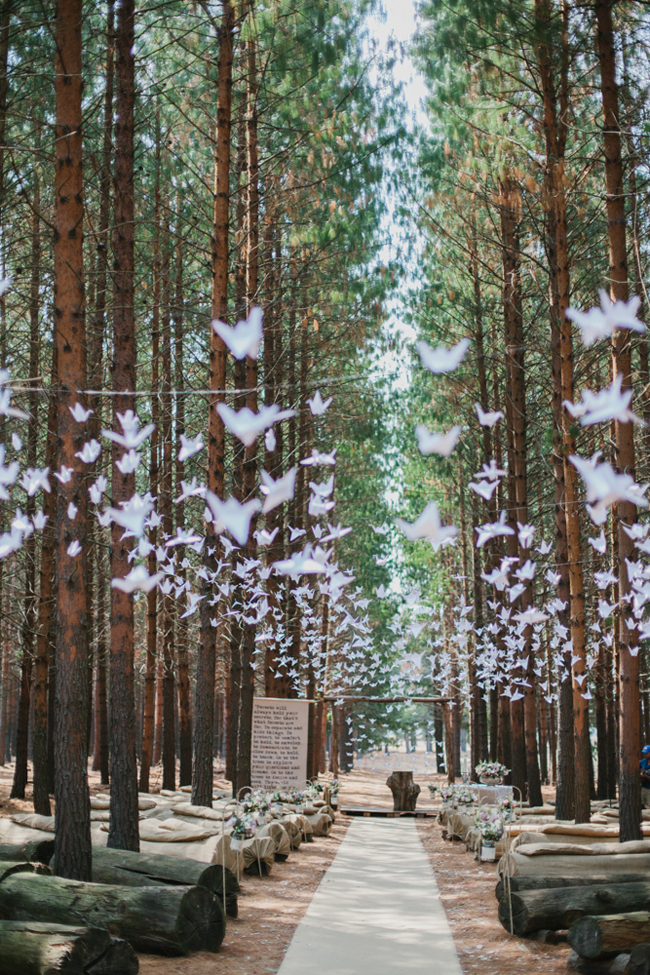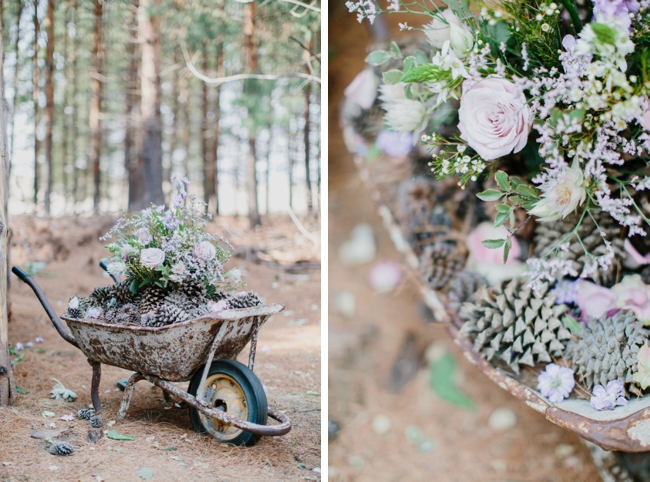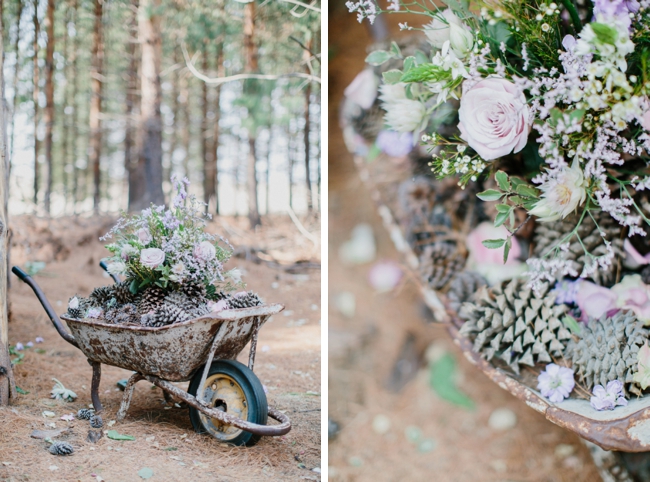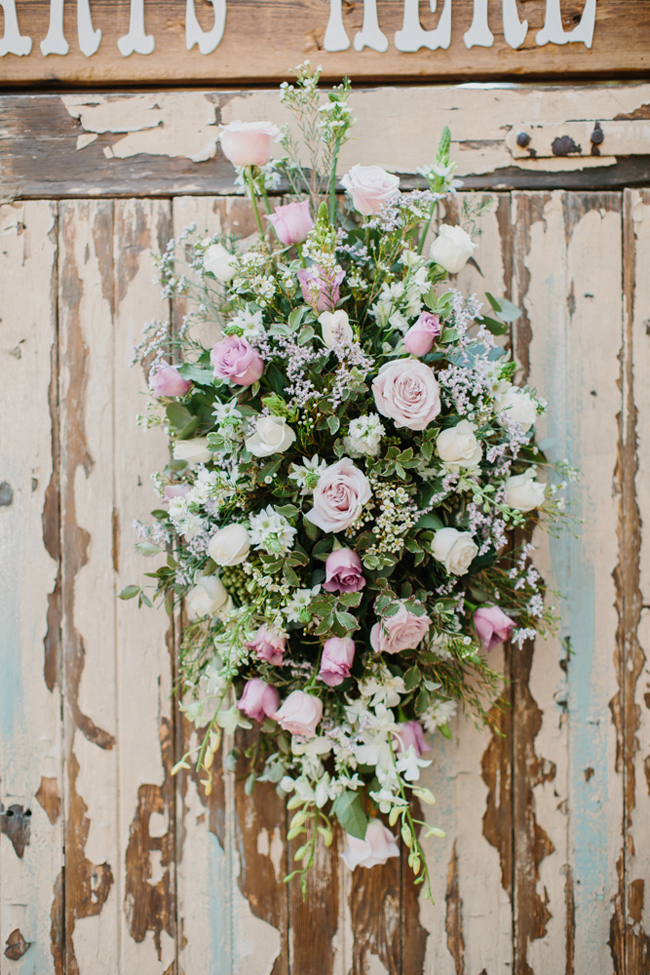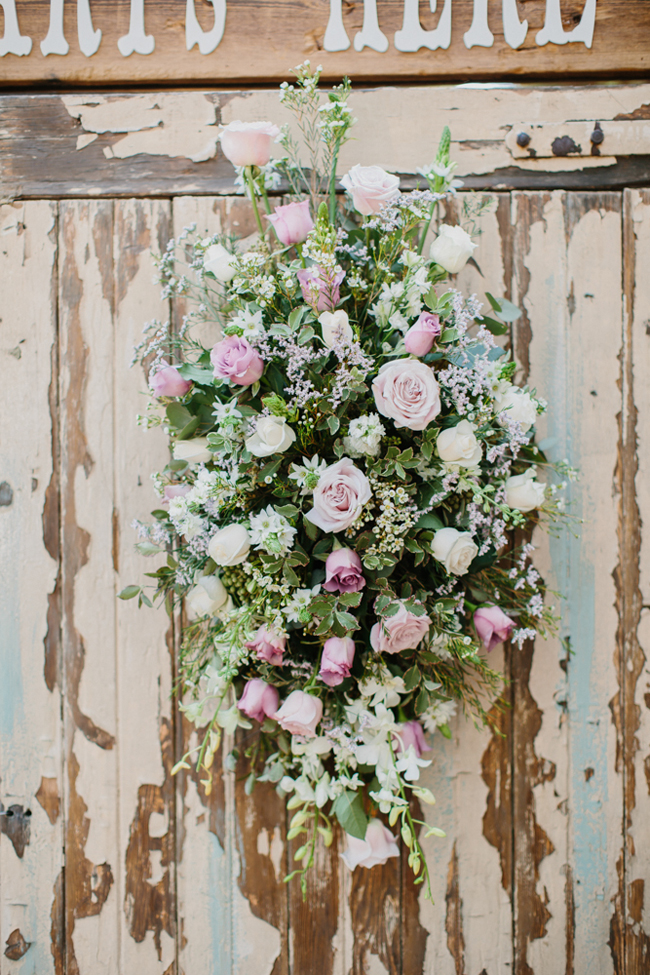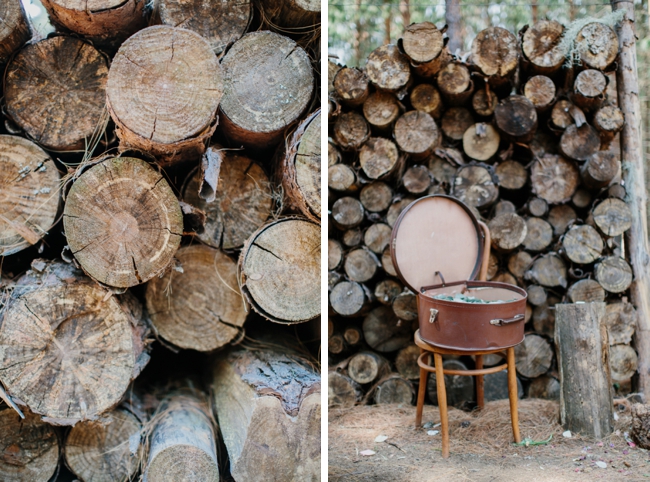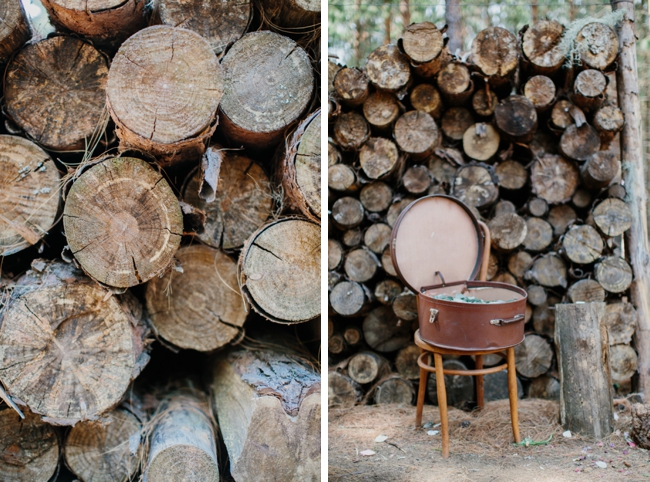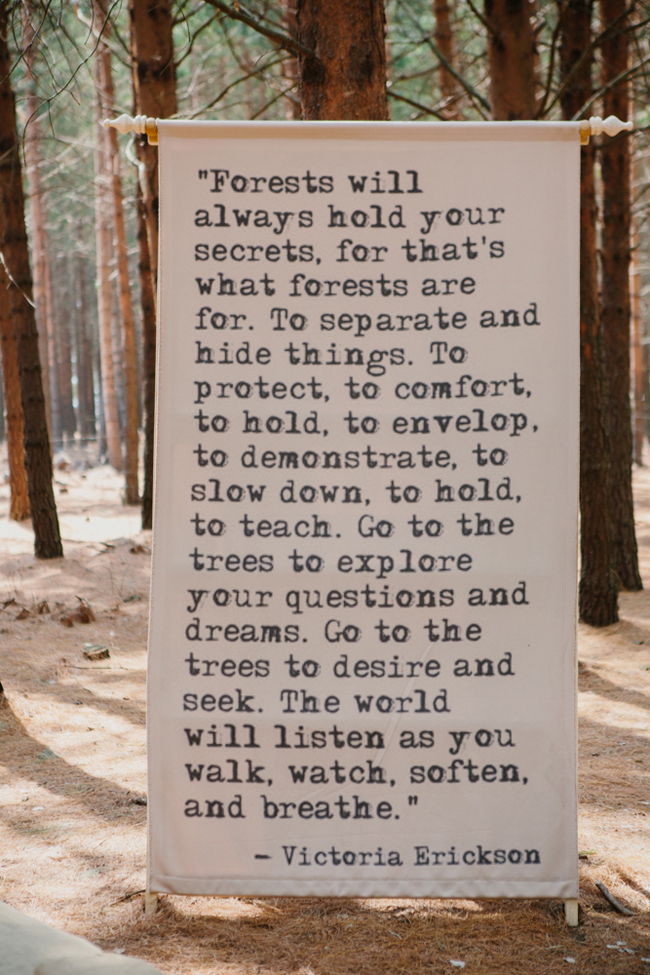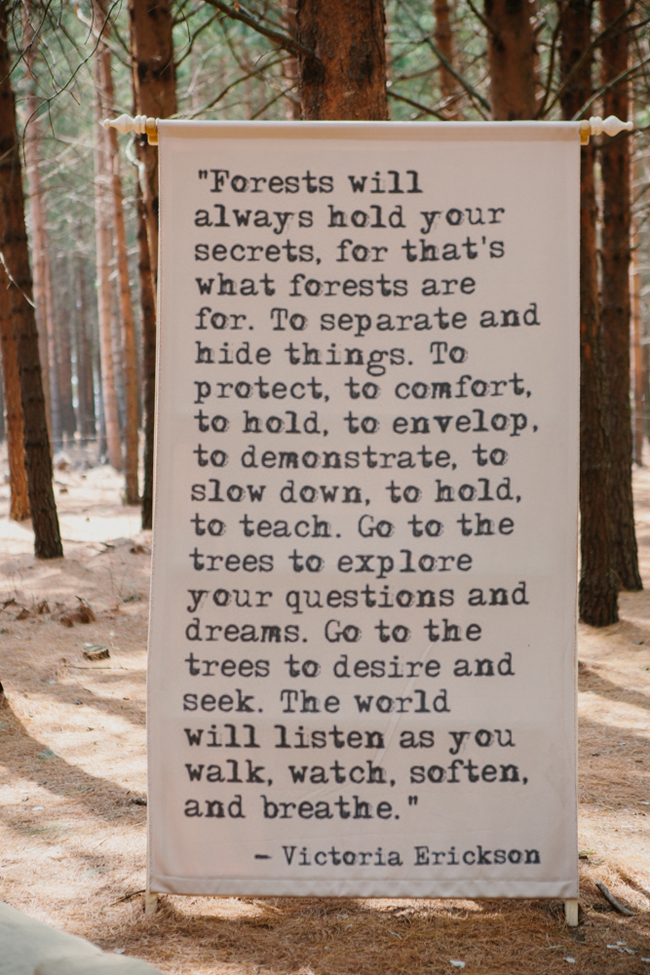 The Venue
I always wanted to get married in a forest and on a farm – I never thought I would find both in the same place! Other selling points of the venue were the owner, who is a lot like my mom and has the same style as me, the fact that it was close to my home town, that they do weekend weddings (so we could finish setting up on Friday morning and enjoy the evening with family and friends at the venue), the earthy look, the big dancefloor, and the amazing boerekos food!
Wedding Style
The vision we had for our wedding was a place where everyone could enjoy themselves as much as we would, with a relaxing vibe. We also decided to change the normal proceedings of some of the traditional aspects to keep the momentum of the day going and to make our wedding unique. I wanted our wedding to represent who we are: natural, authentic, down to earth and unique. Pastel colours have always been my favourite so we used that as our main colour scheme. The venue complemented our theme as it pulled all the elements together.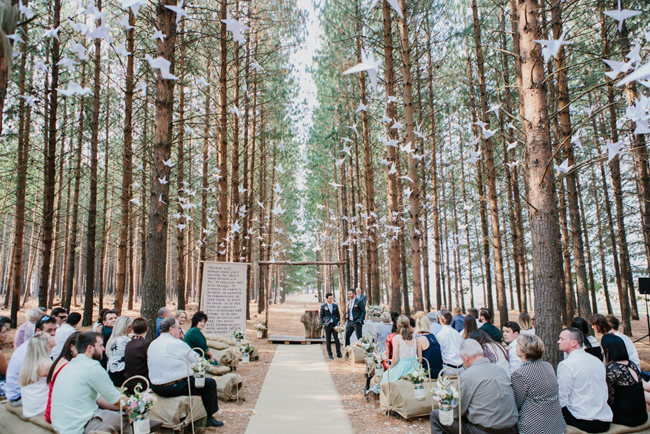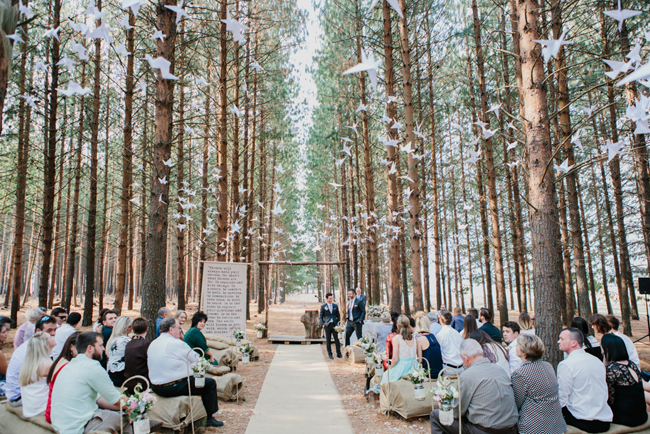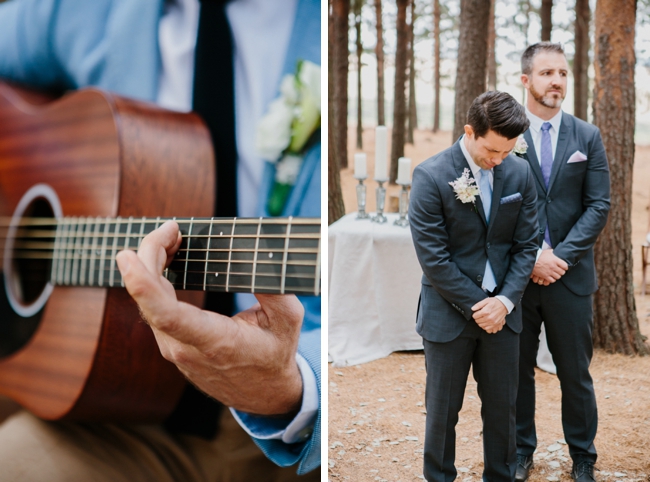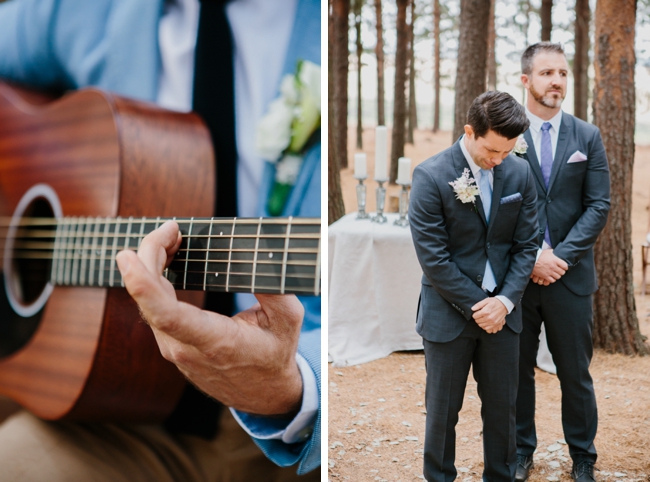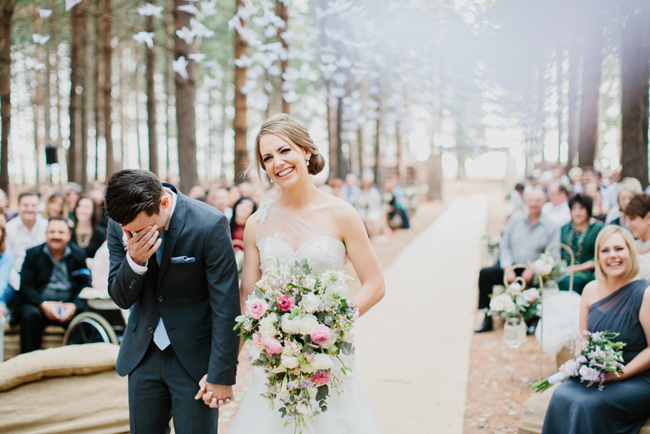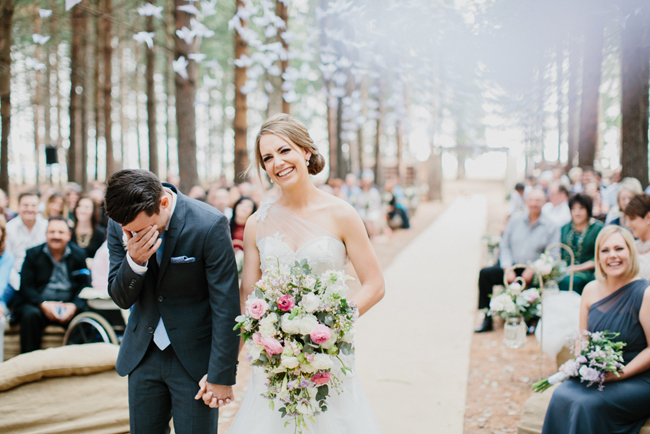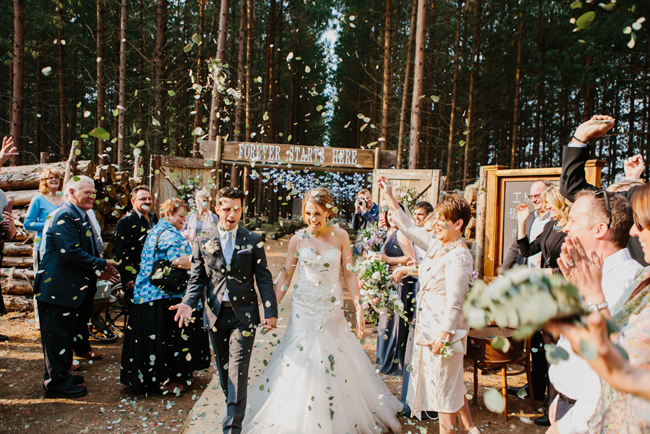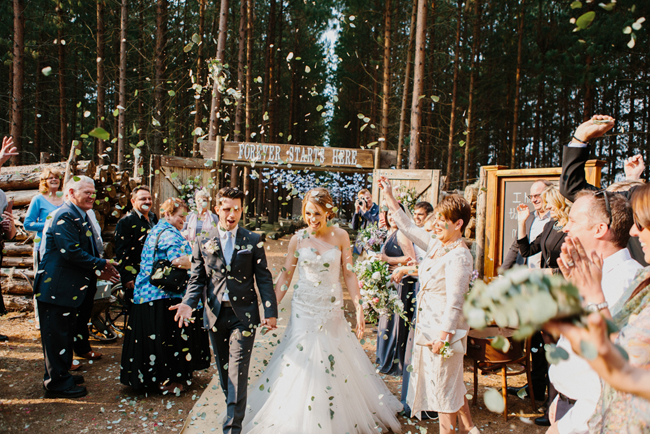 Wedding Details
Instead of the usual bouquet and garter tradition, we called all our guests to the dancefloor. The MC eliminated them by asking who had been married for less than two years, five years, ten years, etc. until the longest married couple remained on the floor. We thanked them for the example they show us, and gave them my flowers and garter. Another sentimental detail was that we used a book that was a gift from my dad to my mom when they were dating in high school, cut a heart shape into its pages, and used it for the rings in the ceremony. While doing it we discovered that the main character in the book (which was a love story) was called Chris!
DIY Elements
Our family is quite creative and handy, so we made the wooden boxes for the flowers, napkins and runners, wooden crates for decoration, signage, and the 1500 origami birds that filled the forest.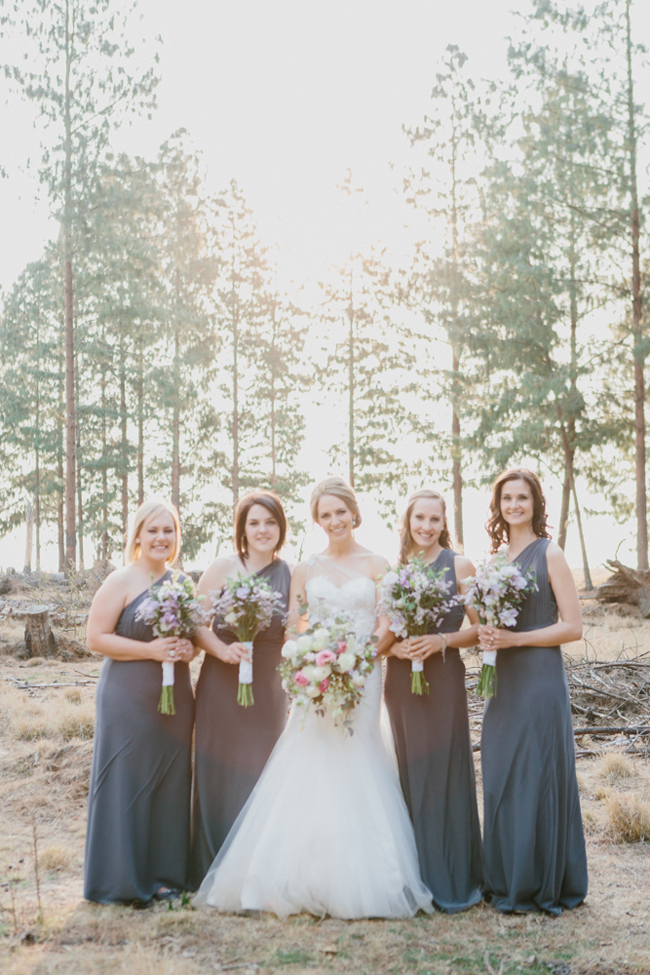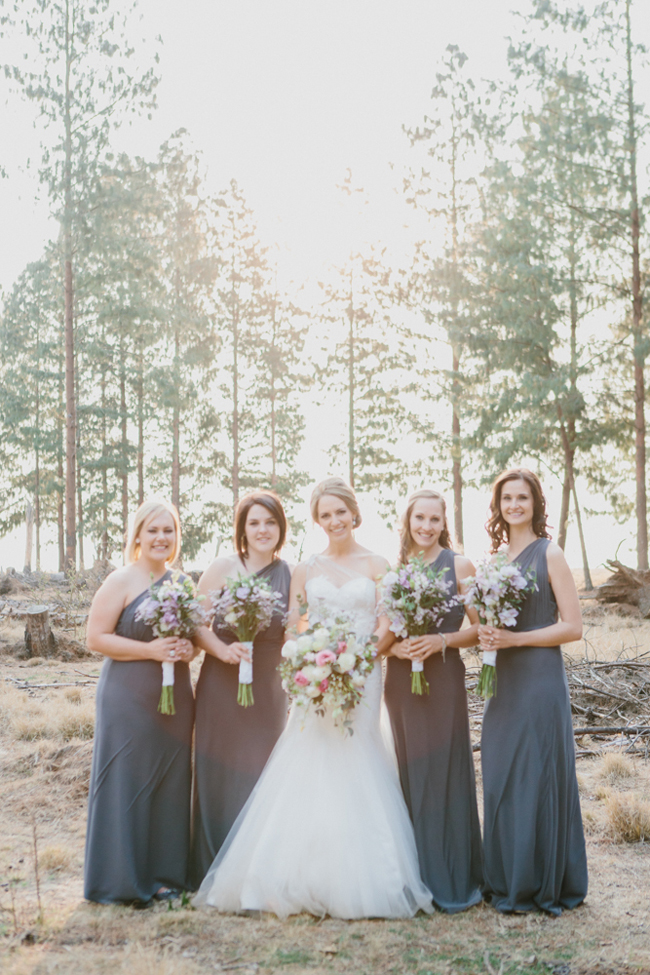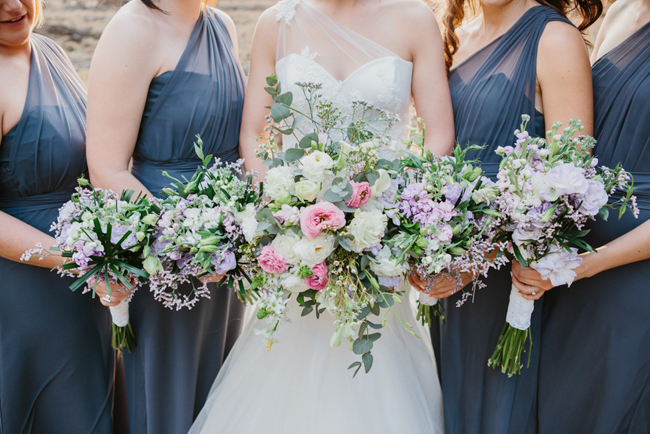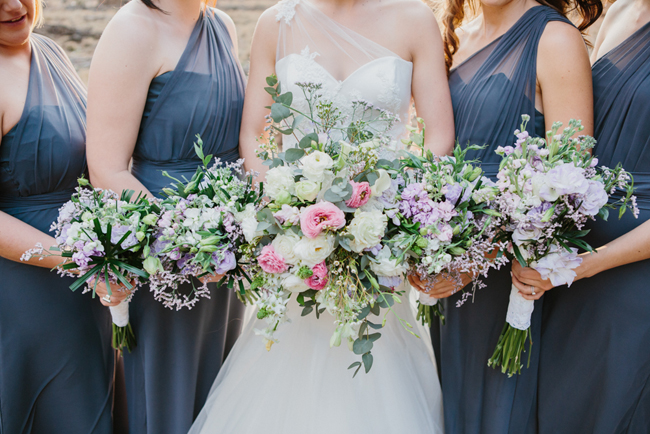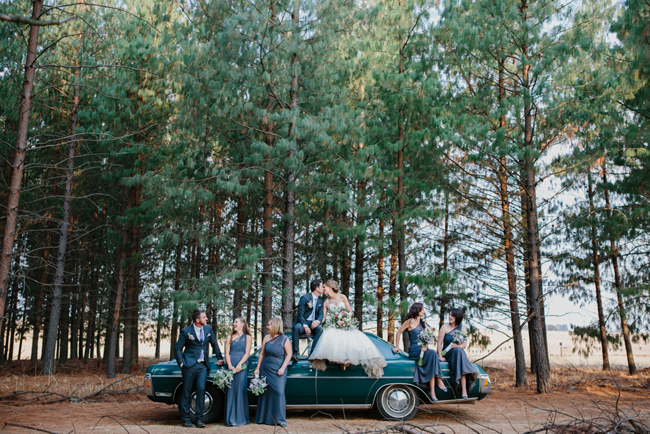 The Dress
The gown I wore on my wedding day was the very first gown I tried on. Bridal Wardrobe always had my favourite style of wedding dresses. The lady that helped me was brilliant; we first had a cup of coffee where I explained to her what I was looking for, which led her to pull out a few dresses. The very first dress I tried on, was perfect. Although I had already decided this was THE dress, I was encouraged by my Mom, sister and the bridal lady to take this moment to try them all before choosing. Which I did and no matter where we went and what dresses we tried and how much they were, I was still in love with the first dress.
The Bridesmaids
I had four bridesmaids, my sister and three of my good friends from university. I wanted them to look natural and feel comfortable in their dresses. I chose a gunmetal coloured material that worked well with the theme and colours of their flowers. It was also flattering and made for amazing photos.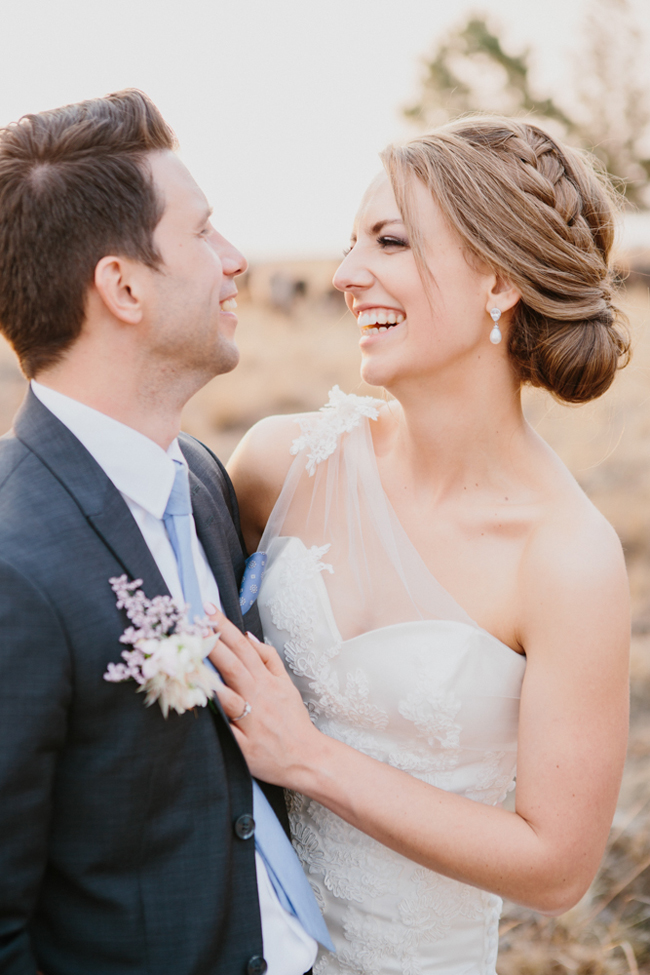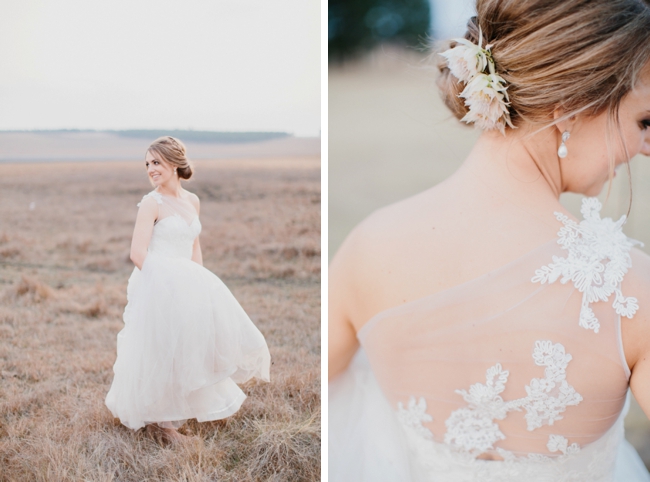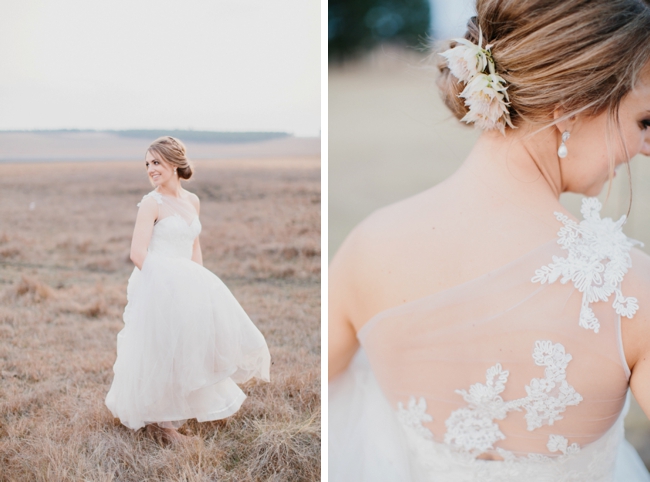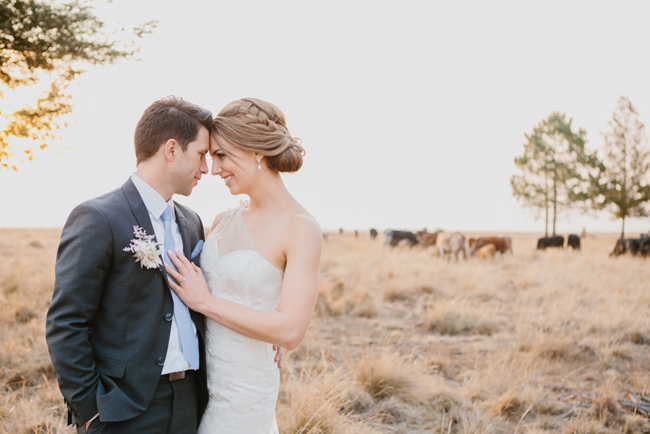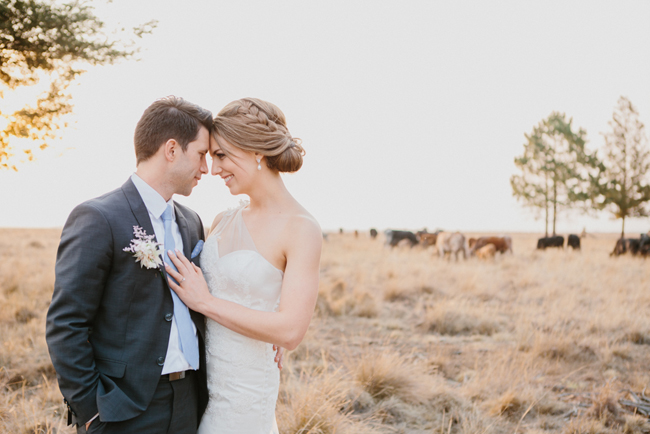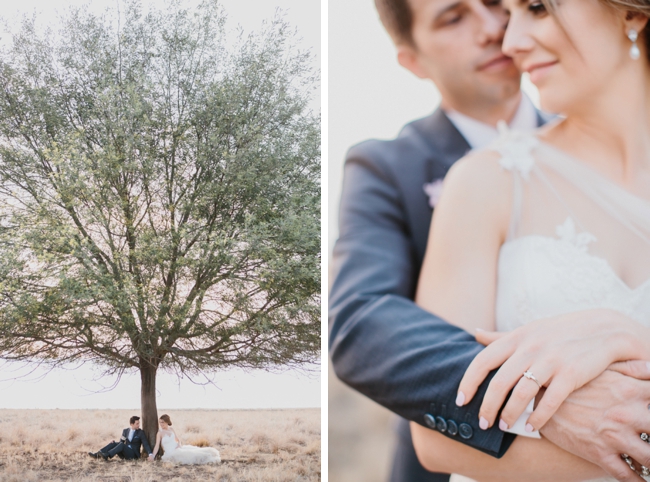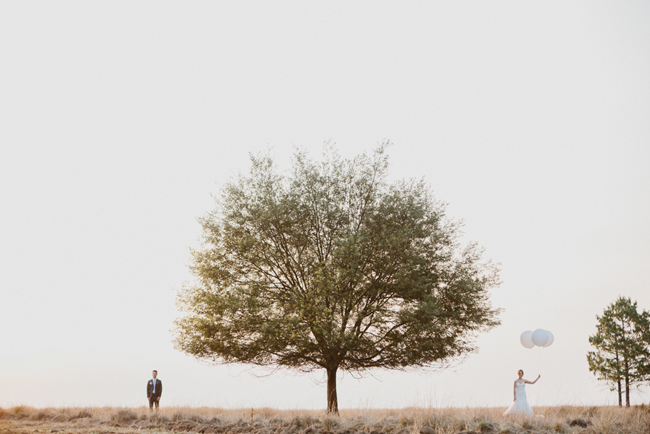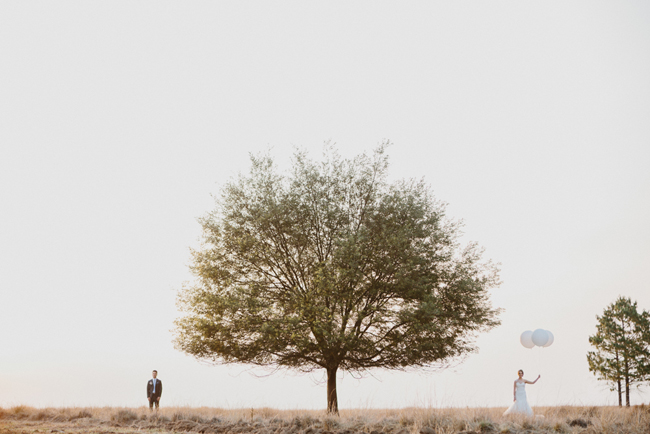 The Flowers
I wanted them to look natural and soft in my favourite pastels. I combined a simple style with the pastel coloured flowers, which were arranged inside handmade rustic wooden boxes.
The Cocktail Hour
We had a band that everyone loved and enjoyed listening to during the canapés. This really helped while we were off taking photos. The food, music and drink quenched our guests, and our band played hillbilly, bluegrass, and folk music, which also complemented the theme.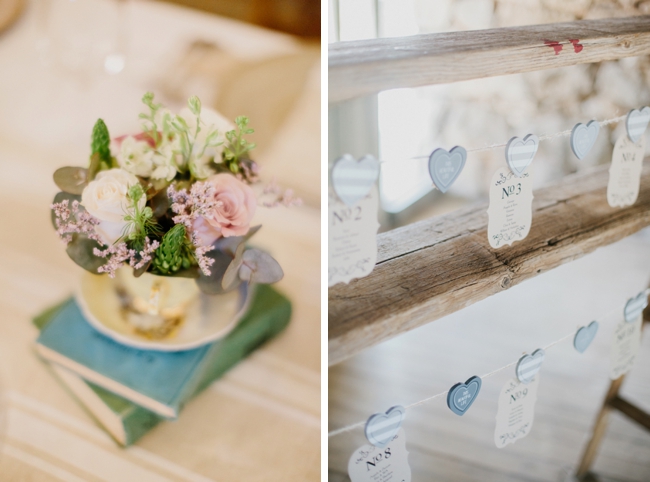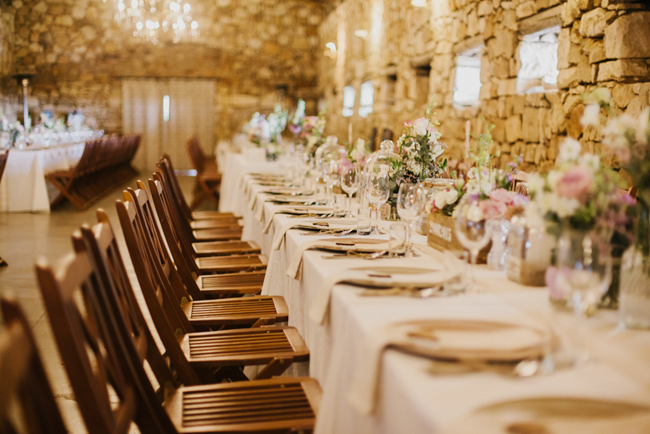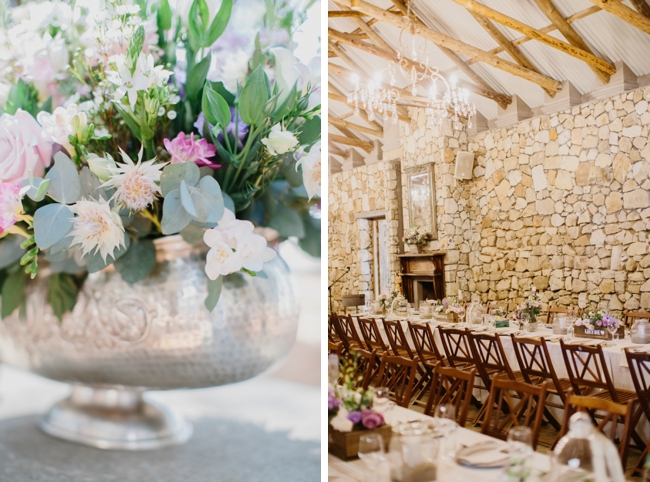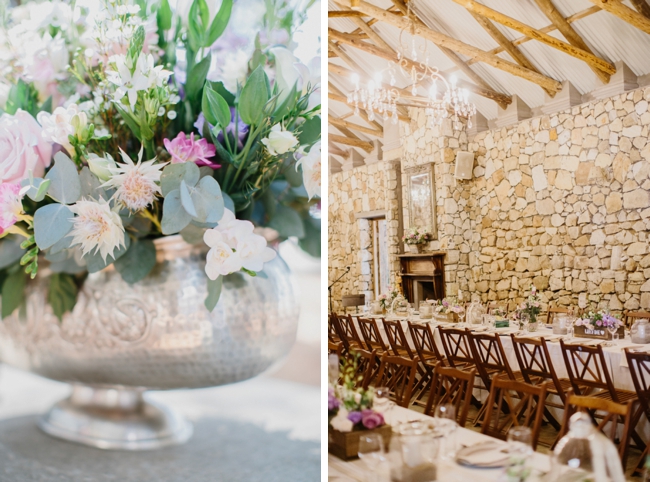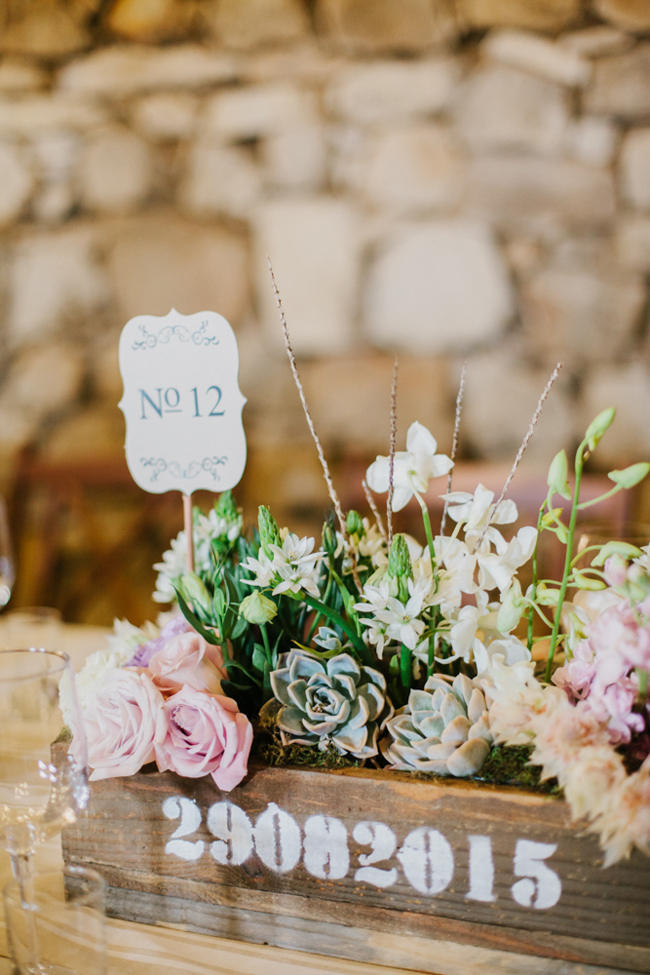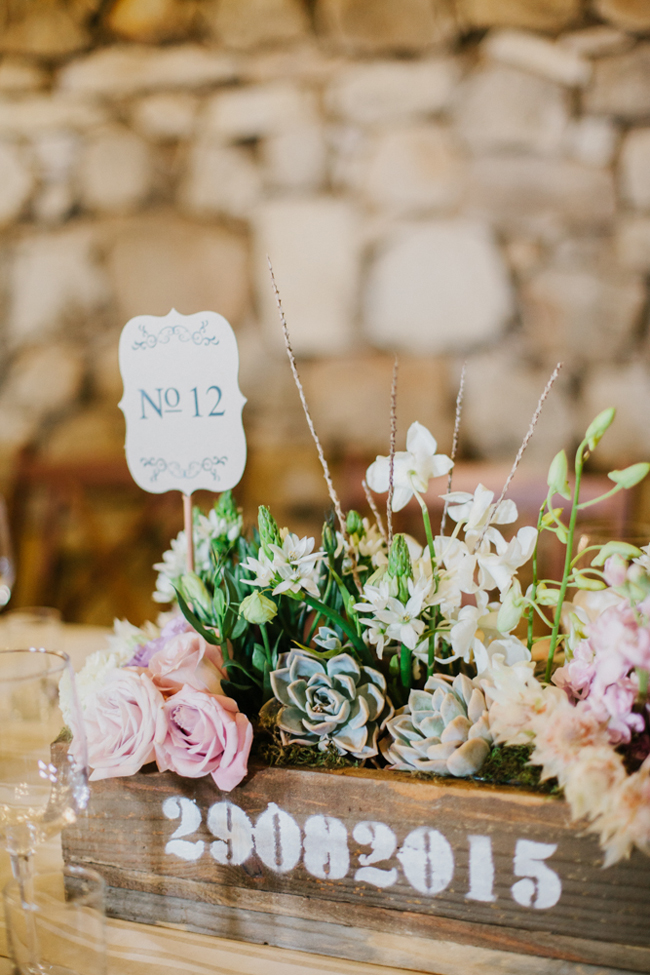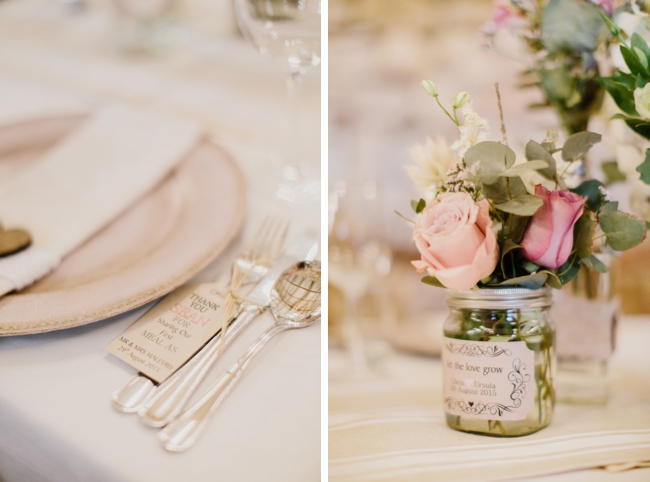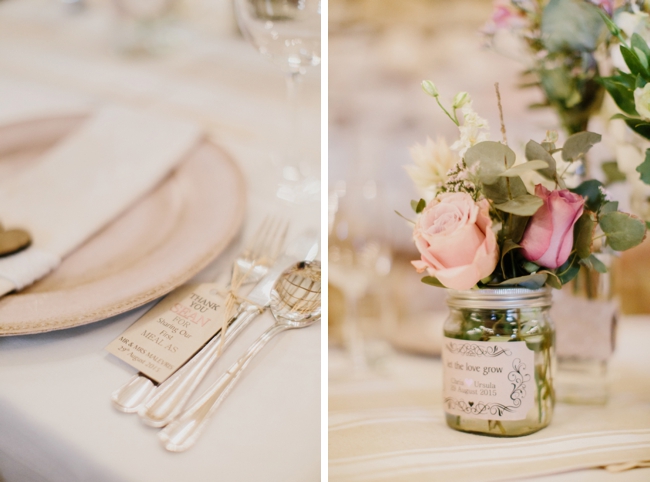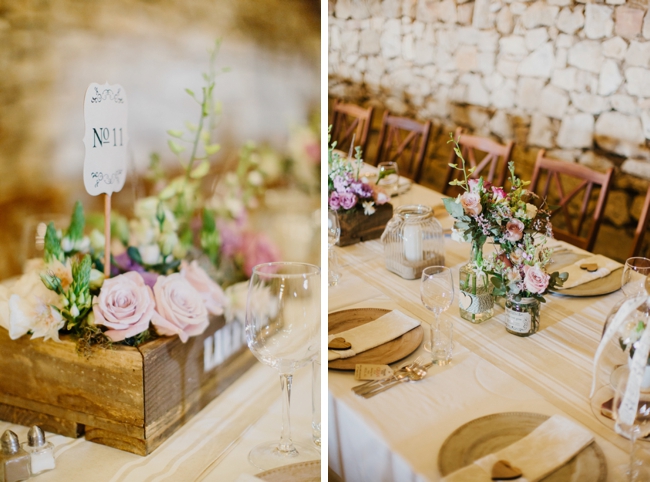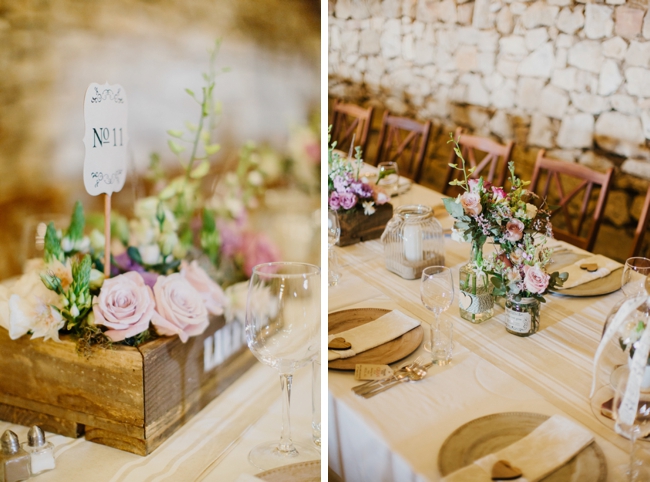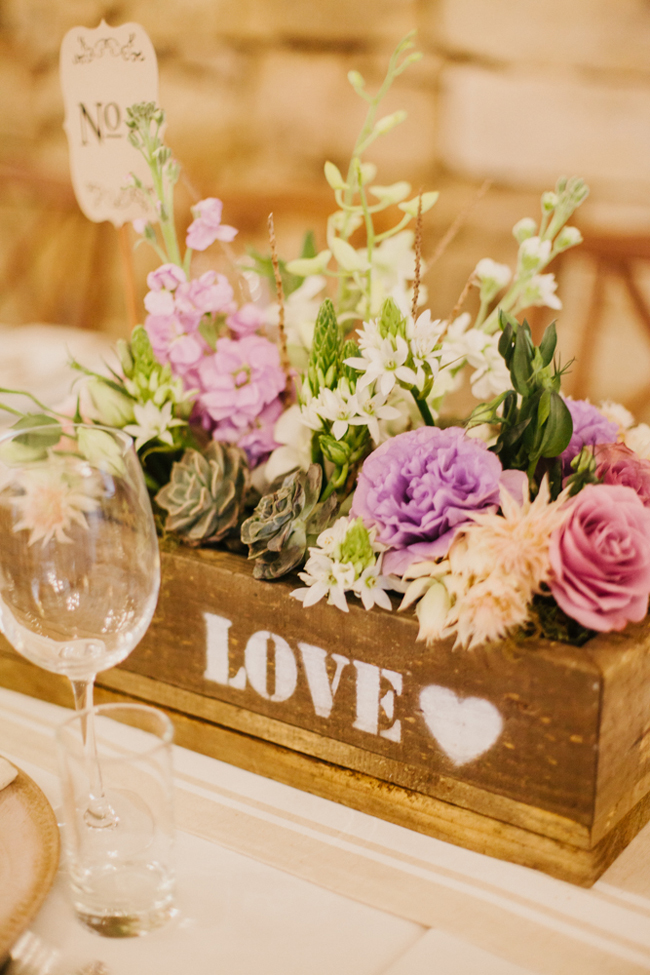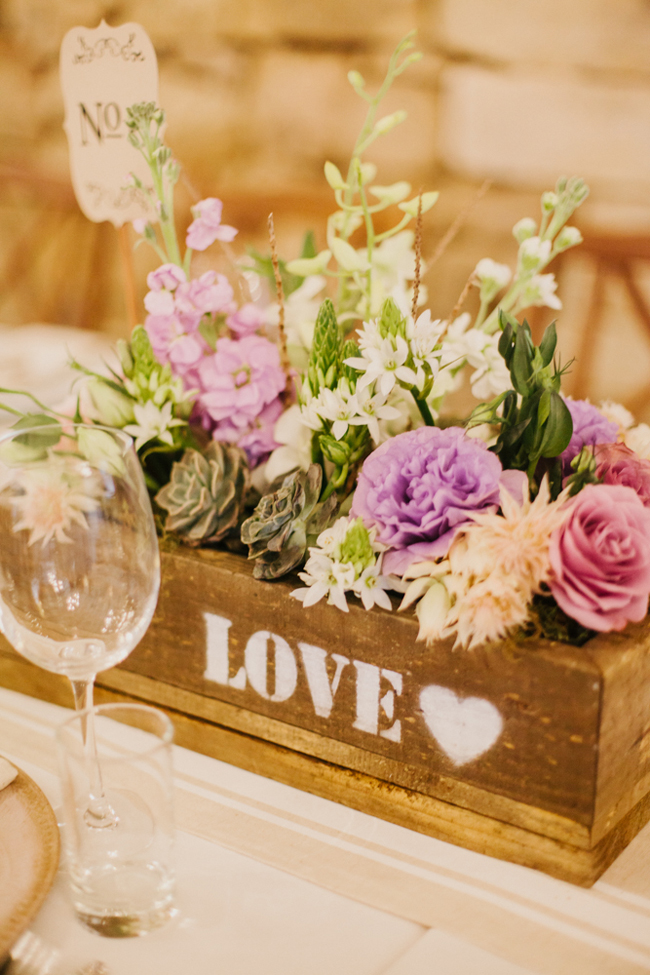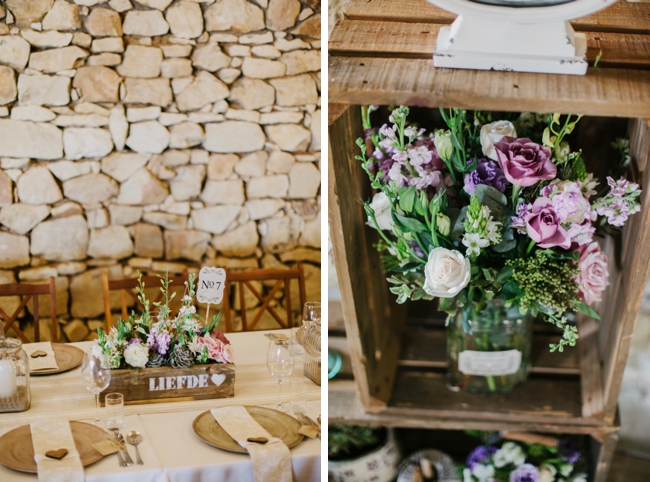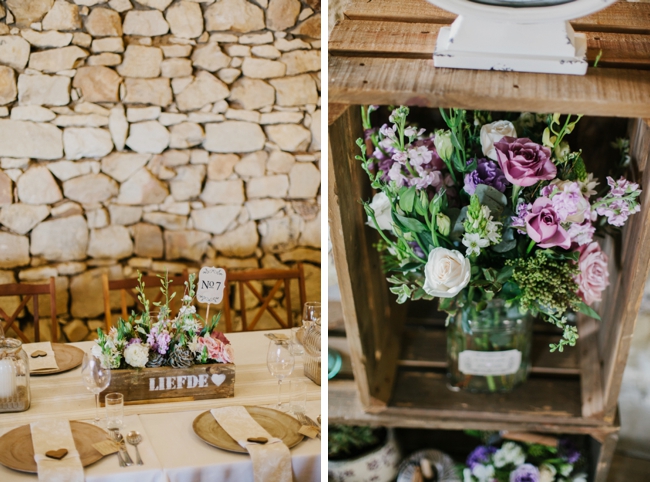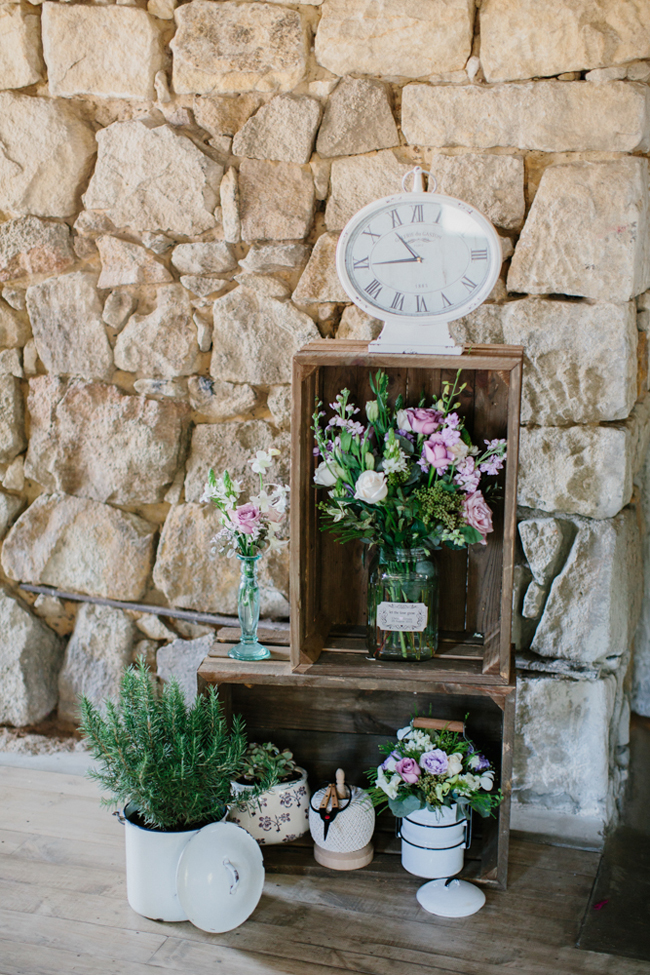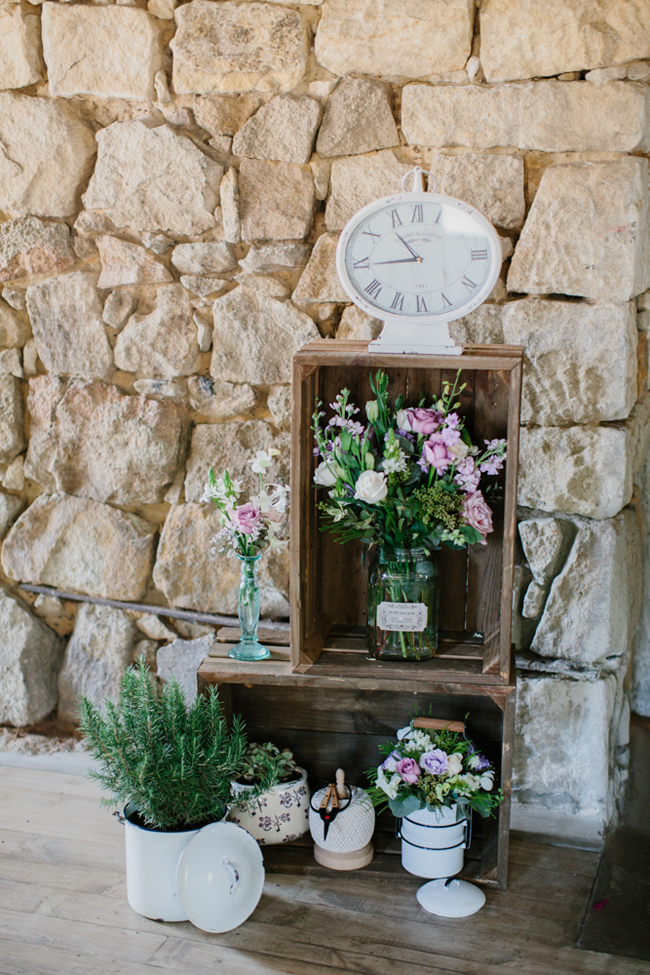 Memorable Moments
My most memorable moment was walking down the aisle while my husband to be was in tears at the front and my Dad in tears by my side. I too began to cry and as we all met at the font all our emotions came together with joy. I was told afterwards how all our guests, even the ones we had not met, were in tears as well. The forest, music and the setting just brought out all the greatest emotions and feelings.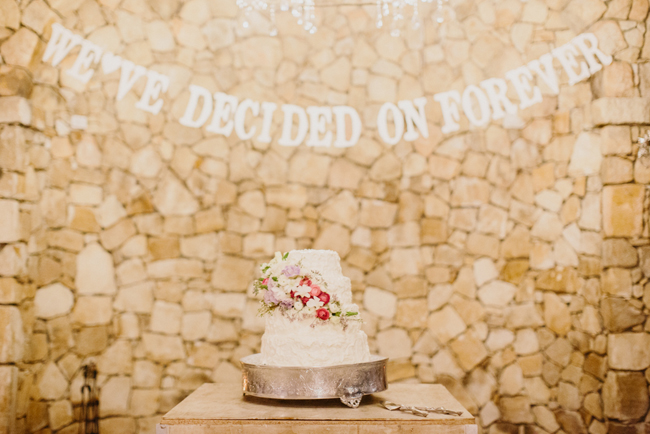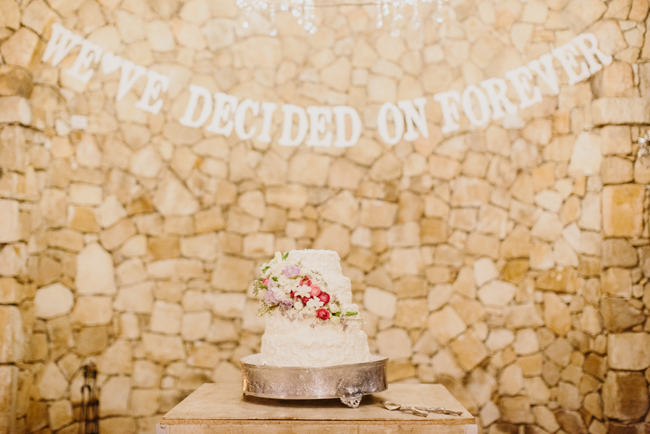 Best Decisions
To get married as soon as we could after our engagement. We were engaged for exactly five months. You don't need a year or more to plan a wedding.
Have a band during the canapes while the bridal party were off taking photos between the ceremony and reception. We have had endless compliments saying this was one of the best things they had experienced at a wedding and they didn't feel like they were waiting long.
Taking a video of the day. We have watched our wedding video countless times and the same feelings come up as they did on the day. We also saw things on the video that we didn't see on the day.
Have back up – two pairs of cheap shoes for the me was a blessing. After the ceremony and photos in the forest/on the farm my feet were very dirty. My bridesmaids washed my feet just before the reception and I could wear the new pair of clean shoes. Same for my husband – we had a back up shirt for him, after all the nerves and running around in the suit, he could be fresh for the reception.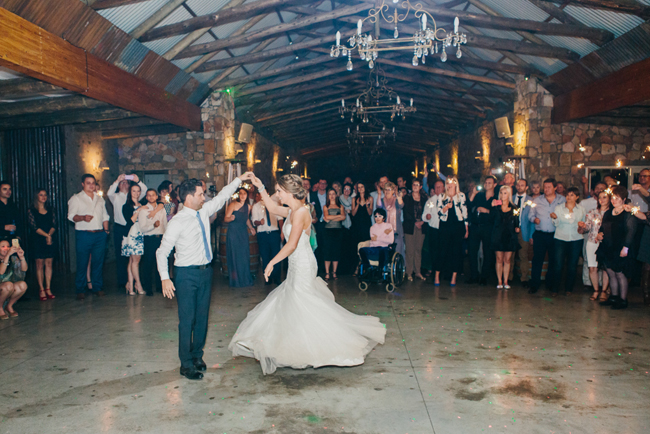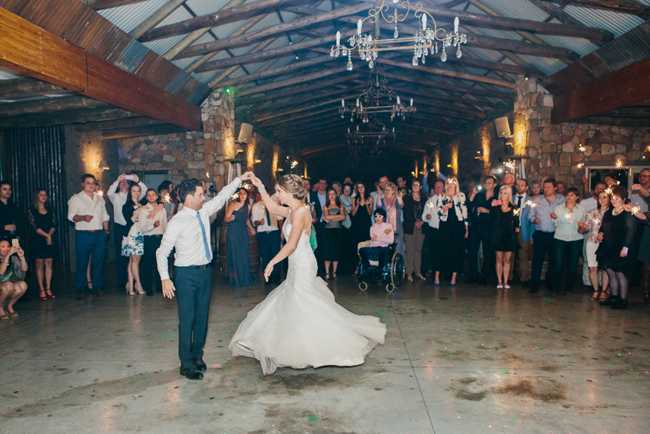 Advice for Future Brides & Grooms
Do what is important for you and not anyone else. You will get a lot of advice from EVERYONE. Just 'smile and wave' and still do what you want to do.
Expect to go over budget by at least 10%, as the little things closer to the day add up and are unexpected.
Planning a wedding can be stressful, so give each other space to process your experience. Take the time to hear where your new partner is coming from and find workable solutions for both of you (win win). Planning a wedding is a nice way of seeing how you will do planning in your marriage.
I love that Mighty Fine were so much a part of this couple's wedding story – be sure to check out their video:
You can see more from this wedding on Carolien & Ben's blog.
SERVICE PROVIDERS
Venue & catering: Florence Guest Farm, Chrissiesmeer | Photography: Carolien & Ben | Flowers & décor: Secunda Bloemiste | Stationery: Chantelle Hallett from Print Gap (bride's friend) | Video: Mighty Fine Productions | Cake: Bride's mother (Symphony's Cafe) | Bride's dress: Bridal Wardrobe | Hair & makeup: Lilly Wolmarans Professional Hair & Make-up | Groom's attire: Tiger of Sweden | Entertainment: Georgetown Band


Get even more FOREST WEDDING INSPIRATION on Pinterest!