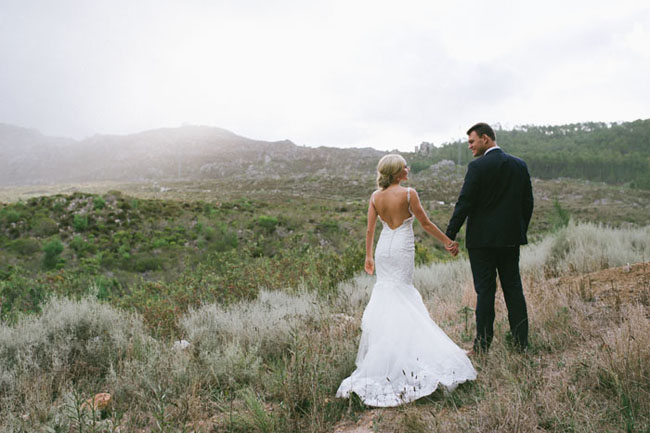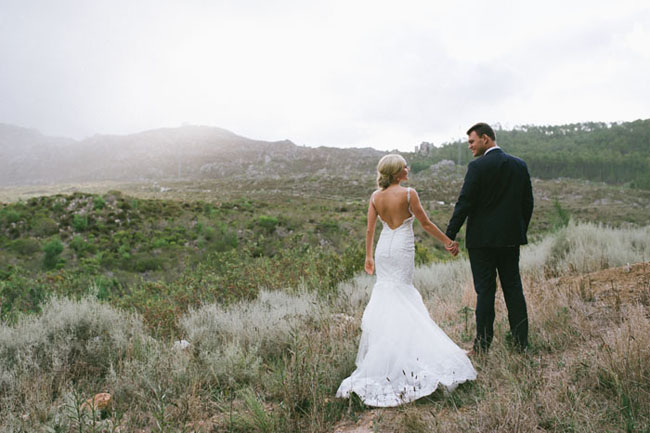 With an intimate garden atmosphere, a beautiful bride in a Janita Toerien dress (rocking the prettiest ballet slippers!), and a lineup of blushing bridesmaids in soft peachy crop and skirt combos, you just know that this wedding in amongst the Cape winelands is going to be a special affair. A lovely mix of classic and rustic styles, from the flower arch and outdoor ceremony area to the tables decked out with wood cuts and proteas, and even a rainbow to wish Hannes & Marike joy and luck, it's the kind of laid-back and lovely wedding that reminds me why getting married in the Cape is such a wonderful experience, captured to perfection (as always!) by Claire Thomson!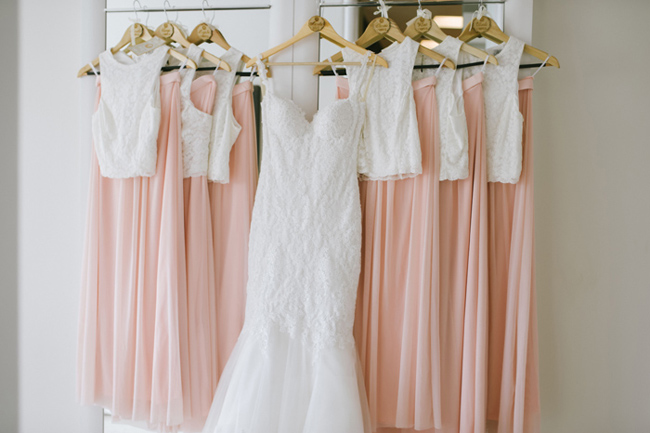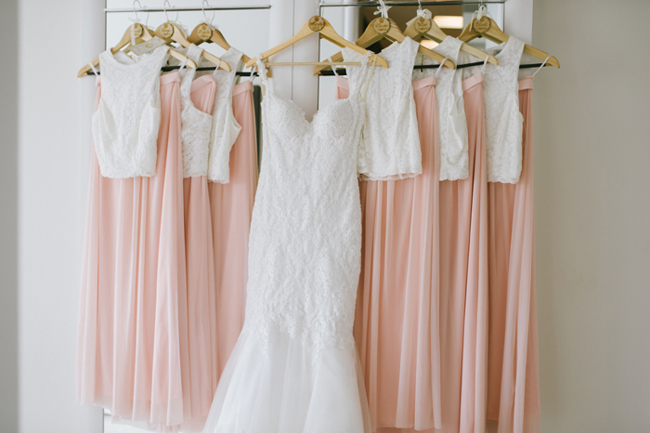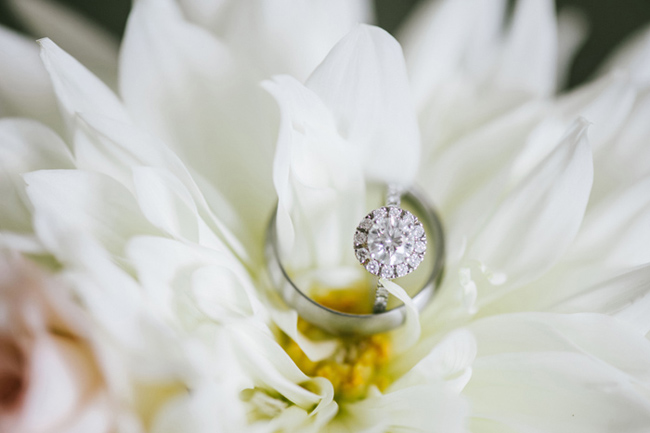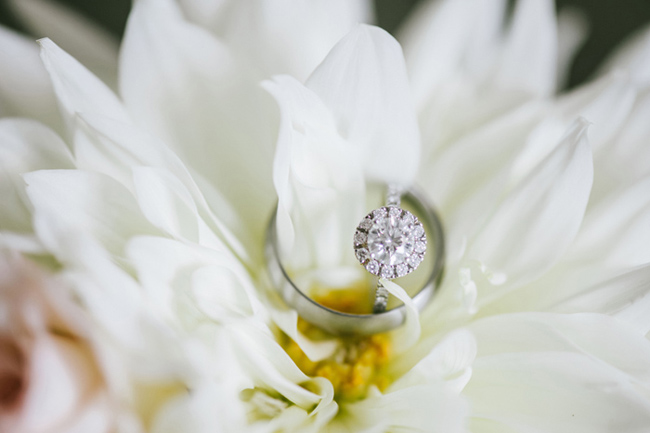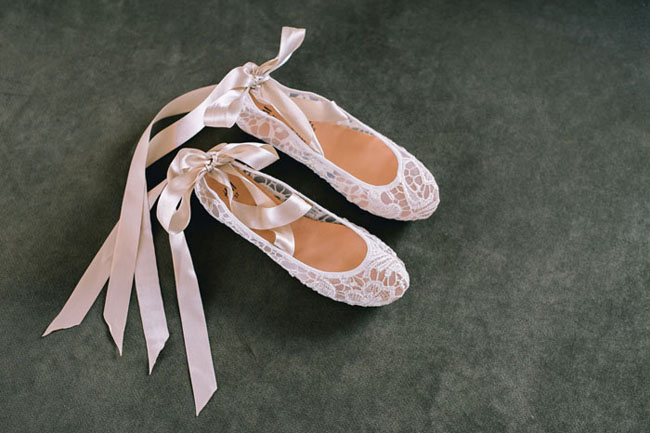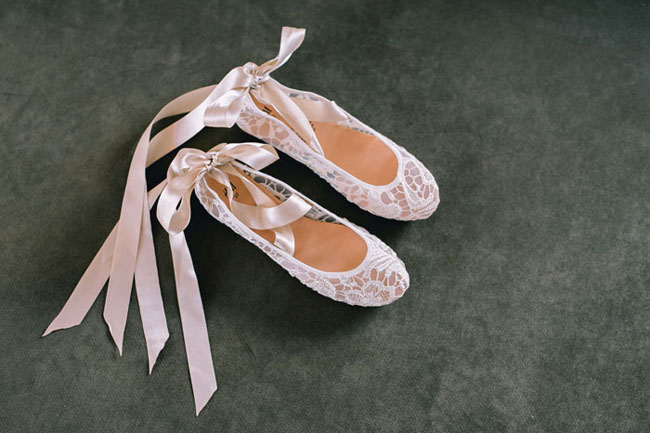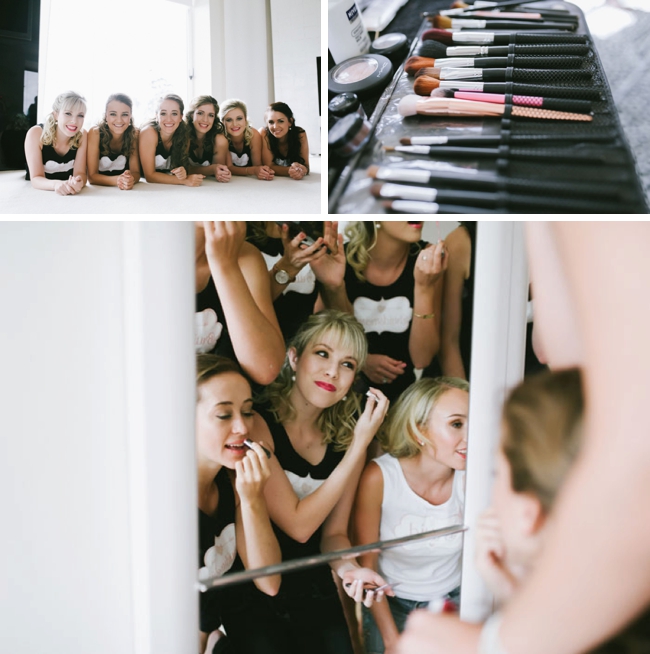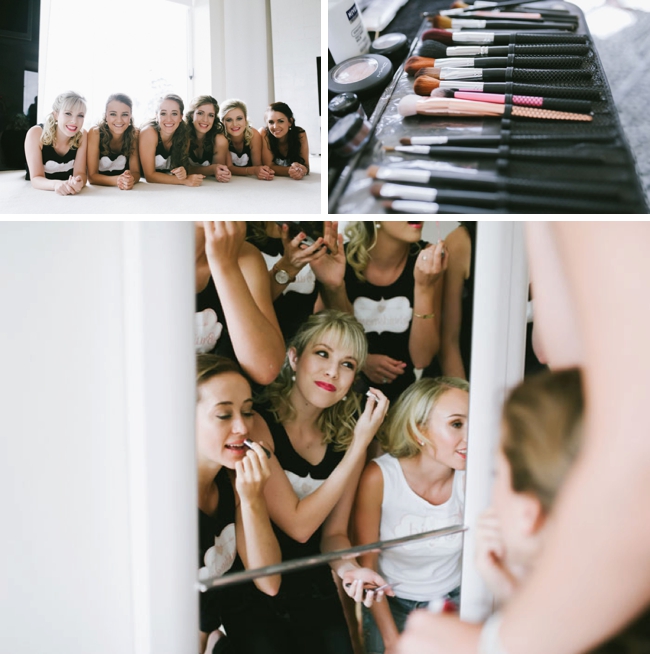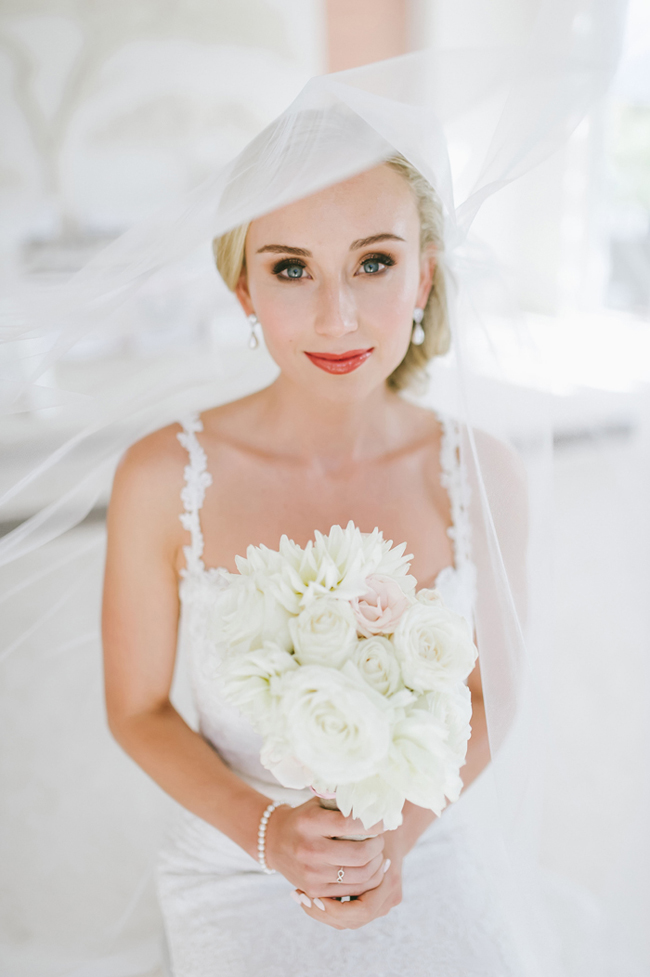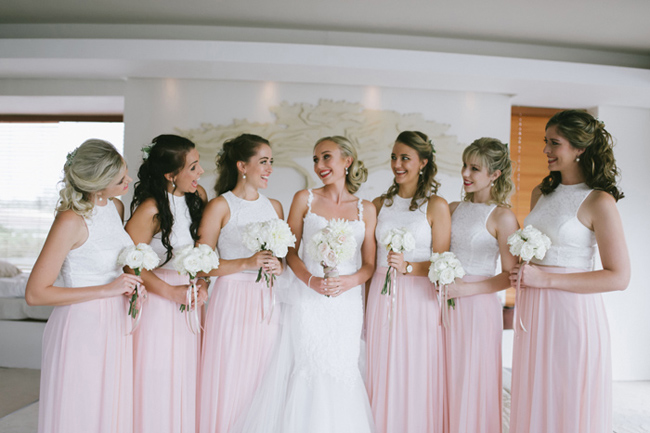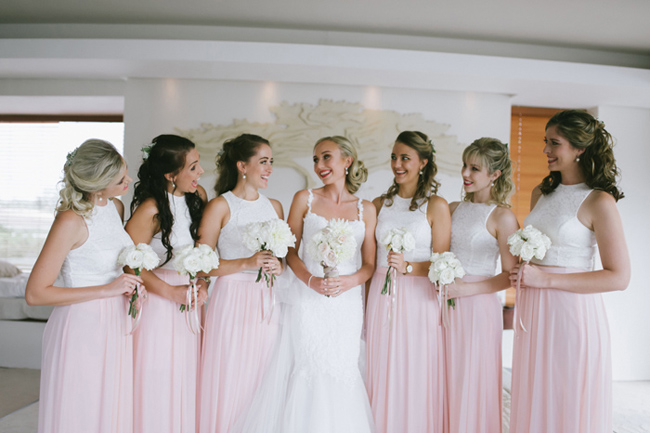 Love Story
Hannes and I met during our first year of university at a res social – he was in Sonop and I was in Magrietjie. We became friends then, but only fell in love by October of our first year. Sonop didn't allow first years to have girlfriends so we had to 'sneak around' on campus and have dates in small coffee shops so that none of his seniors would see him!
The Proposal
After university, we moved to Cape Town. One weekend, Hannes took me away to a beautiful protea farm in the Helderberg. This was something we did from time to time, so I didn't expect anything. On the Saturday morning, we went for a trail run and then road tripped to Pringle Bay, one of the most beautiful places in South Africa, in our opinion. We decided to take a walk on the beach and it was here that Hannes proposed. He was so nervous! He went down on one knee and asked me to marry him, completely forgetting about the ring! After I said yes, I reminded him about it.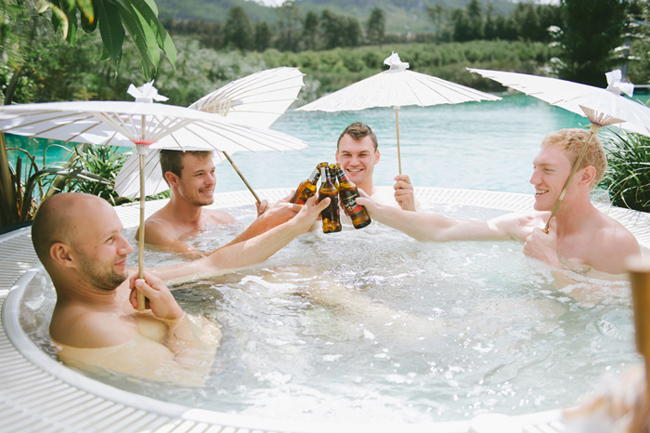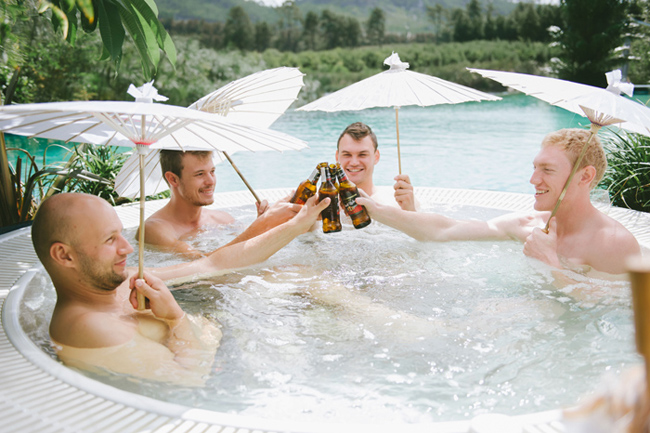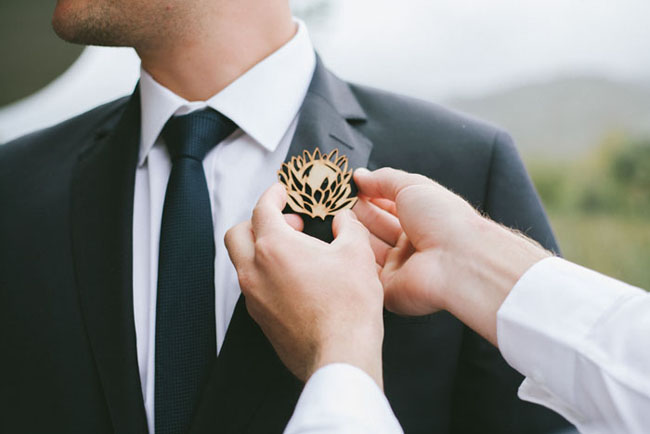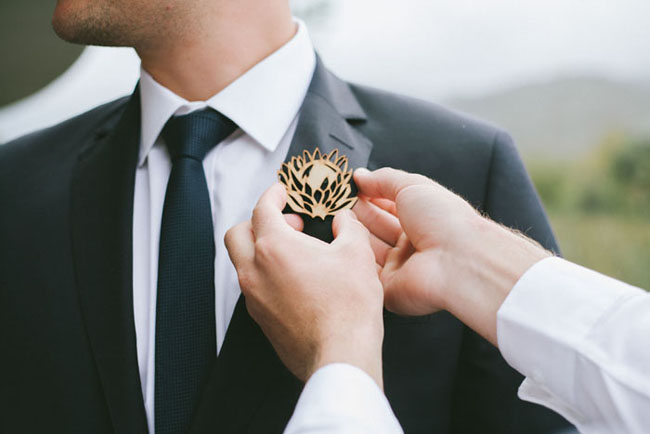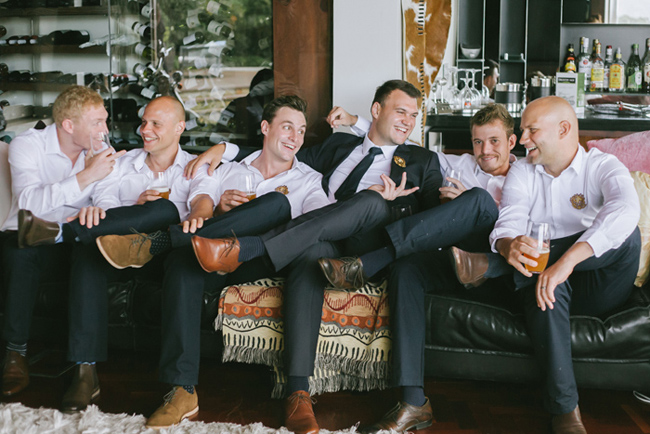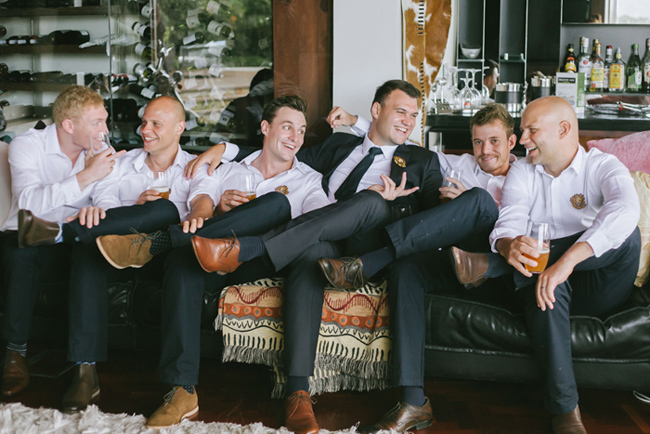 The Venue
We went to look at thirty-two wedding venues across the Western Cape (I'm not joking!). We just couldn't find the perfect one. We did have a few restrictions like the date we wanted, the fact we wanted a weekend wedding, to get married on a wine farm, and so on. Hannes heard about a venue in Grabouw – a big house on a wine farm surrounded by a lake. We Googled it, and it was breathtaking. We went to look at it soon after and fell in love instantly. The winelands, the water around the house. the scenery on the drive there, the art in the house… magnificent.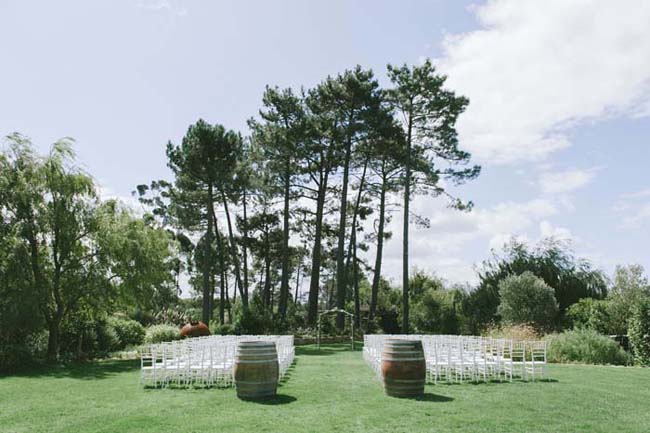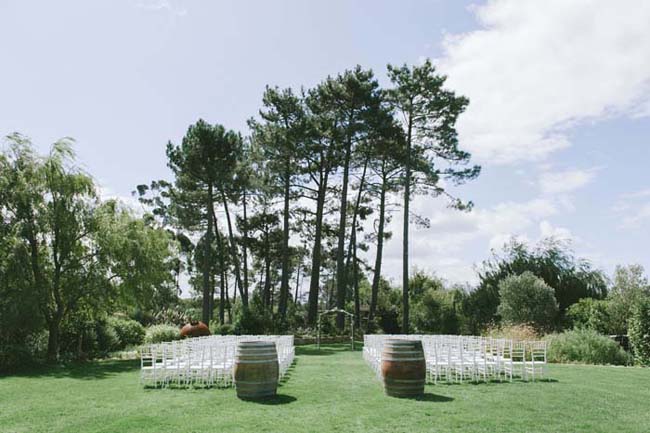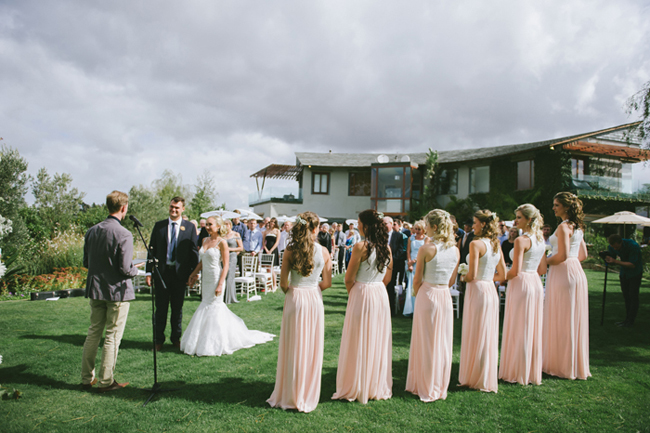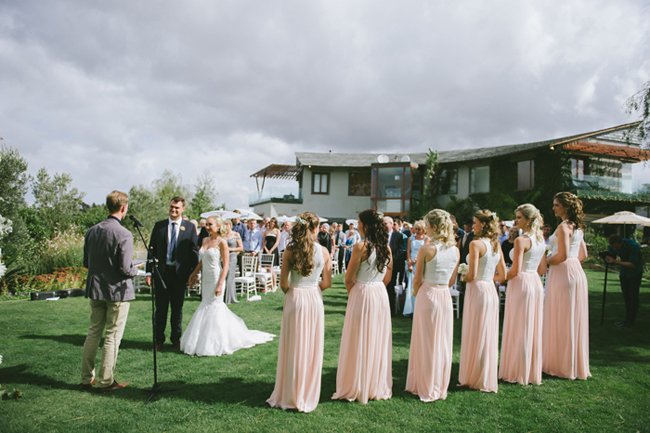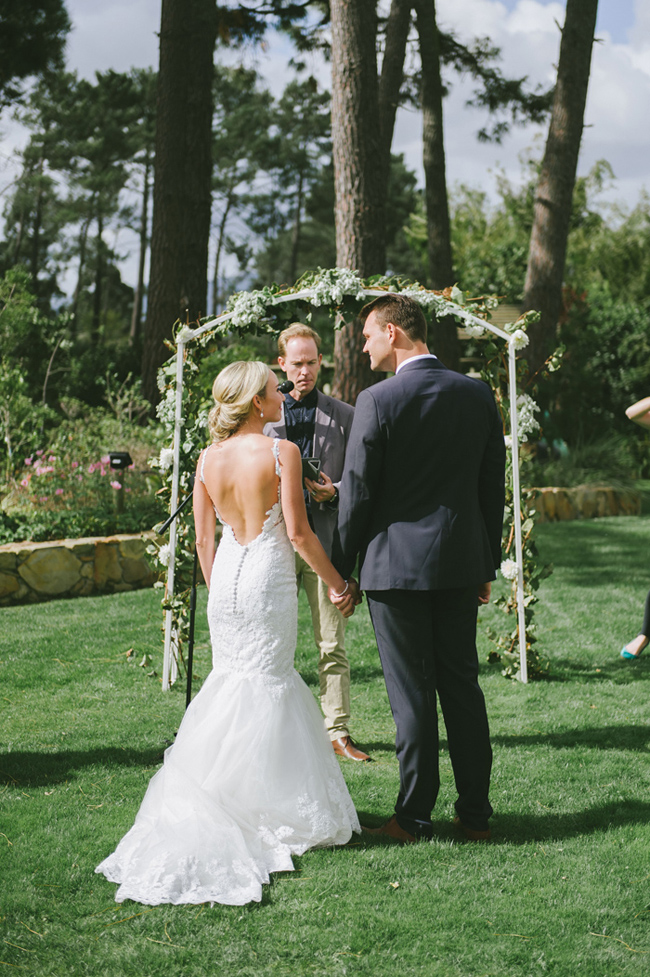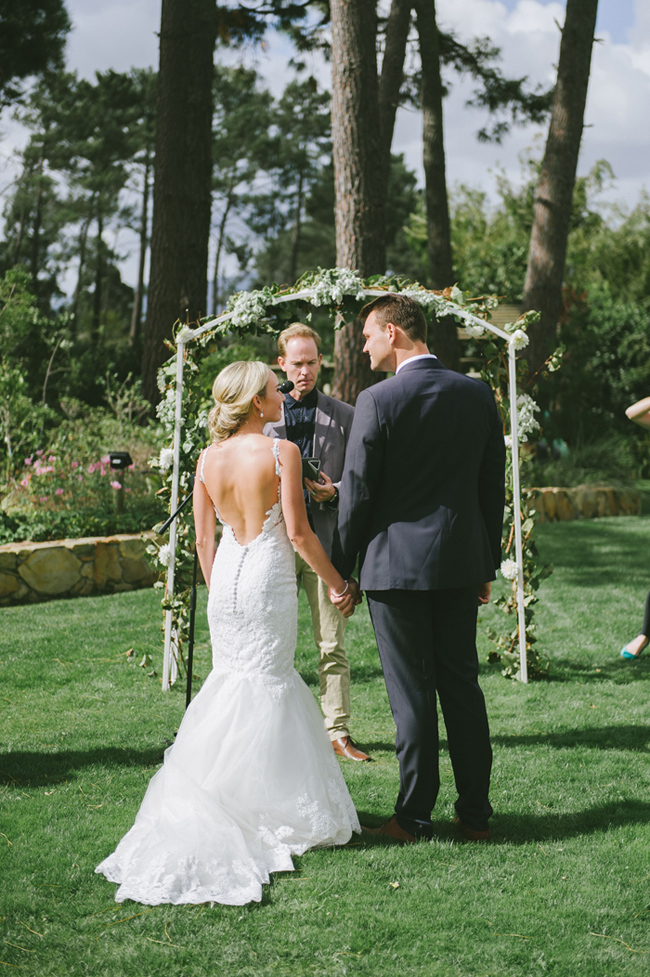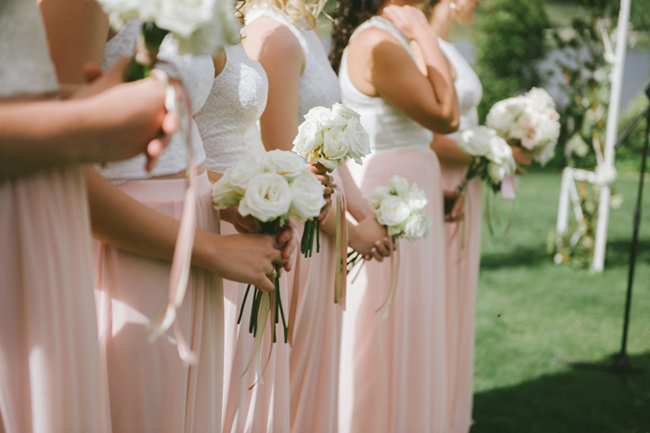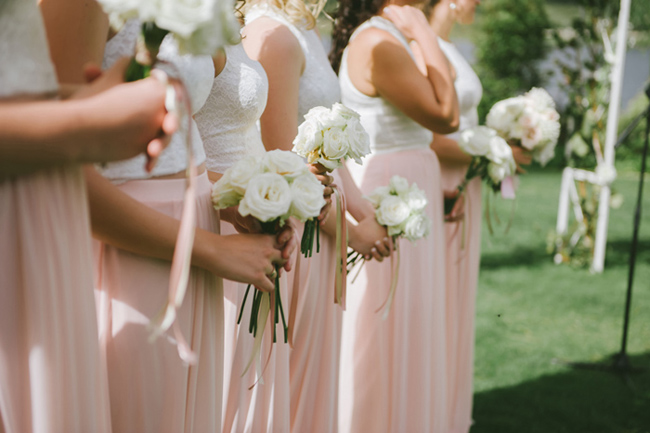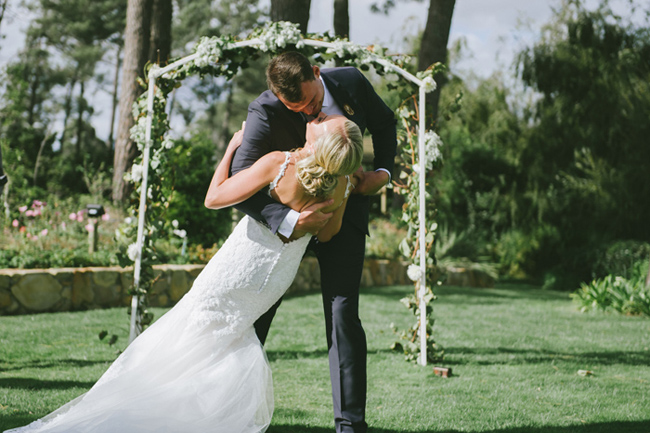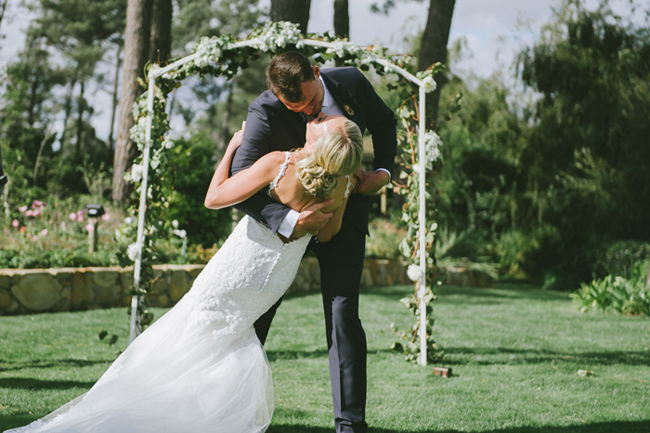 Wedding Style
I wanted a wedding that was classy but fun, and we also wanted to bring in elements from the surrounding area like greenery and proteas. The colour scheme was green, white, brown and dark pink (to reflect the proteas). It worked perfectly with the house. We also had the best wedding planner and co-ordinator, who made all our wedding dreams a reality!
Wedding Details
We wrote our own vows, which was very special. Since we are foodies, we also focused a lot on the food and the wine at our wedding. We had an amazing chef that prepared the food and we paired all of our courses with wines. Another detail we loved was the wooden magnets with everyone's names on them which were used as place markers on the tables. Everyone ended up wearing their magnets, which looked great!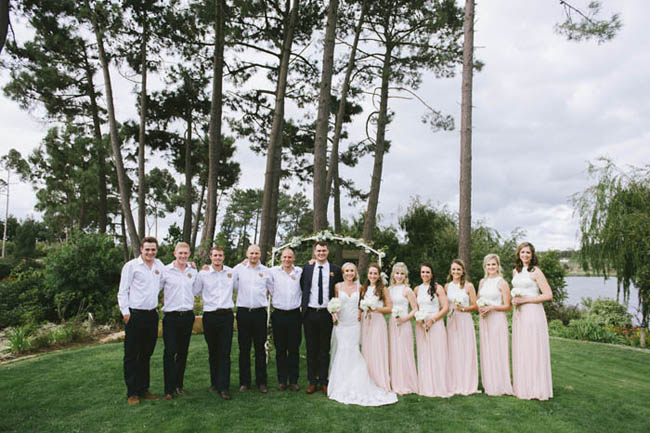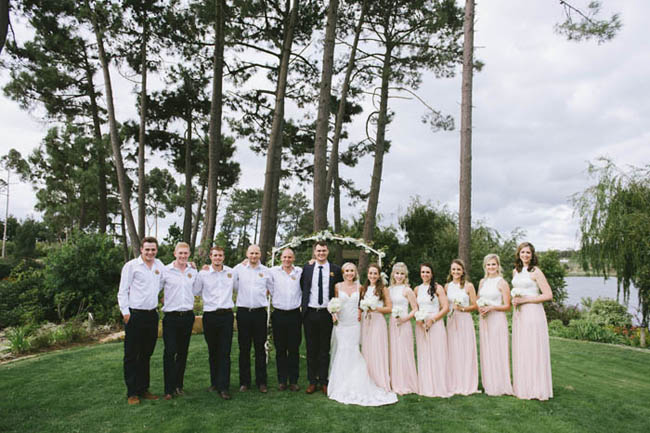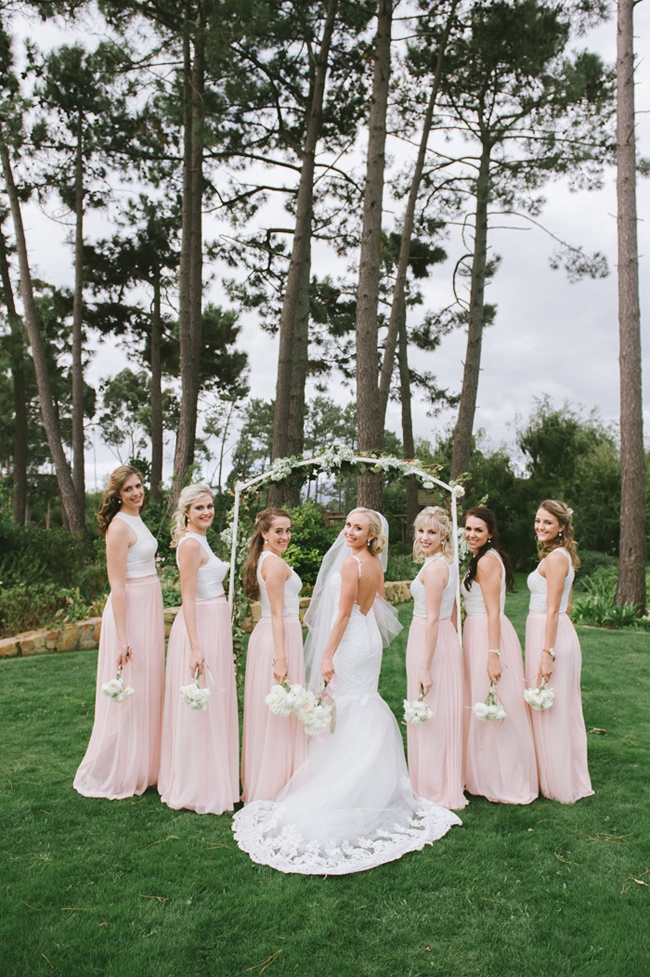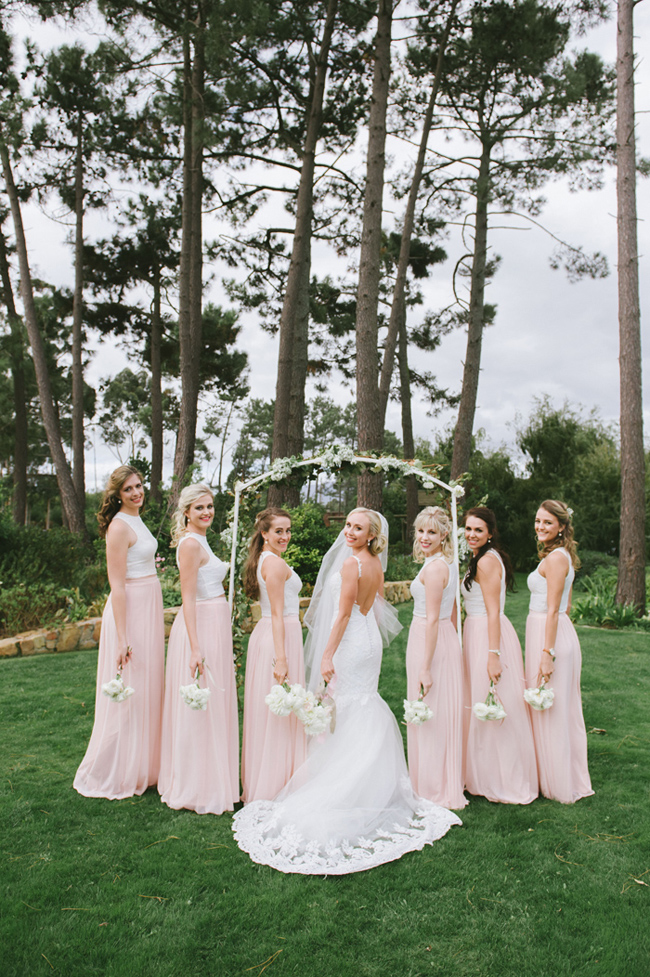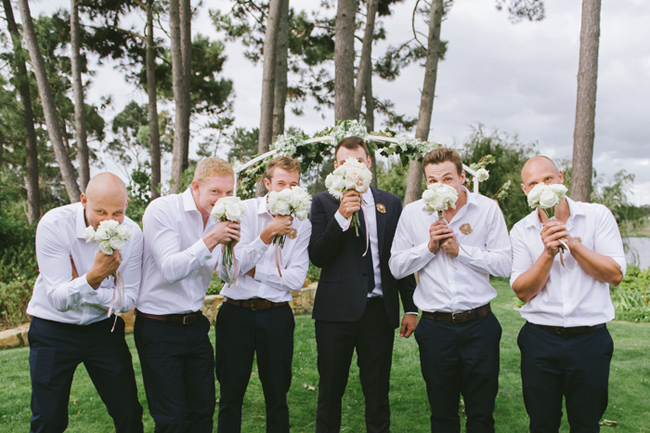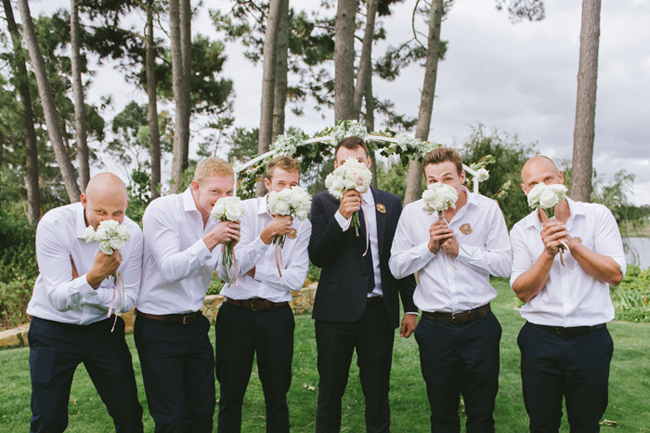 The Dress
I knew exactly what I wanted my wedding dress to look like. I went for fittings at five different places but couldn't find my dream gown and that was when I decided to get a designer involved. Janita Toerien was absolutely amazing and the dress was perfect! I loved it.
The Bridesmaids
I had six bridesmaids. I chose a very modern but relaxed look for them with lace tops and loose, flowing skirts.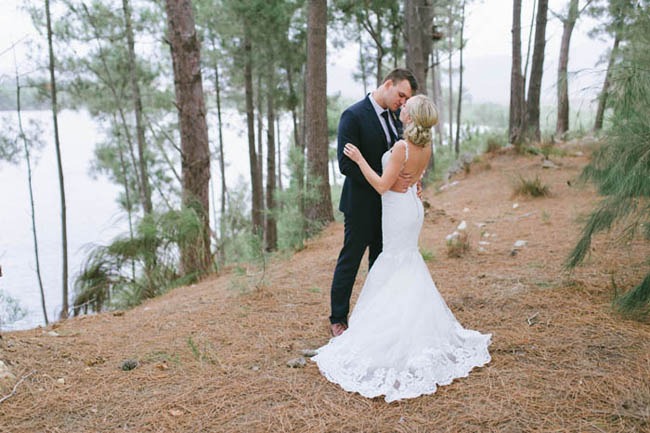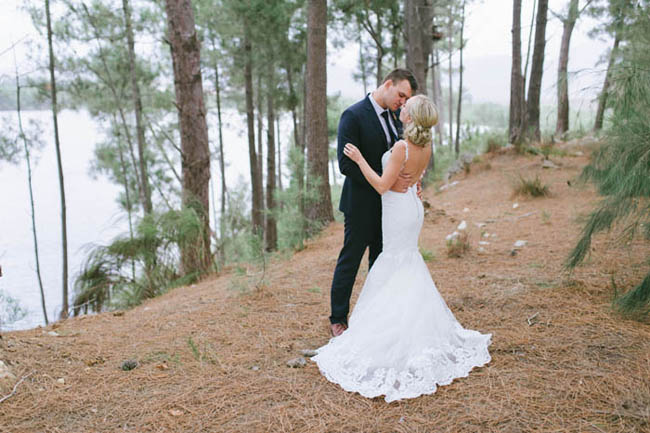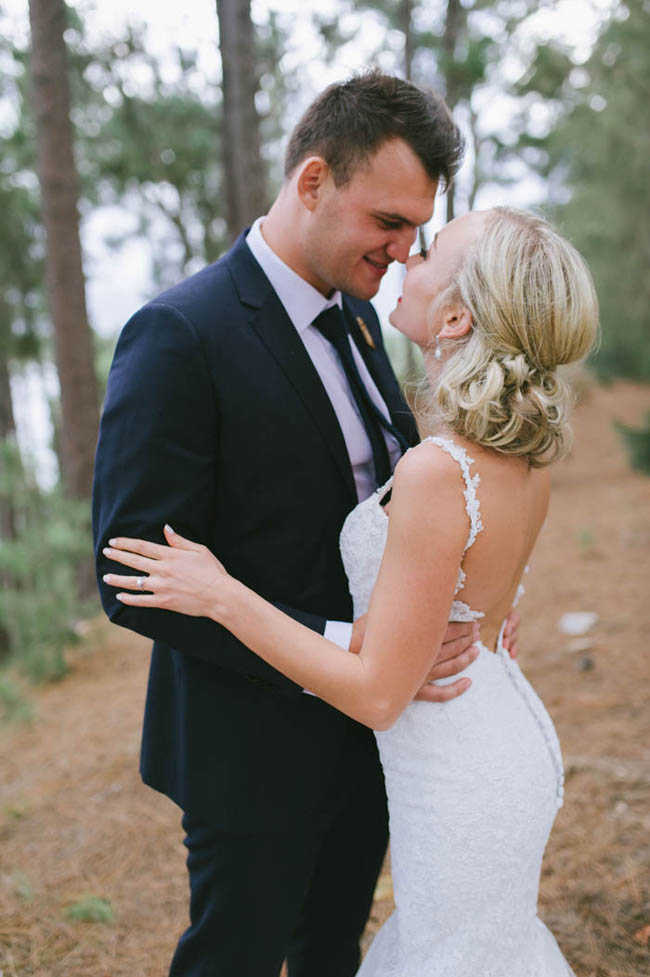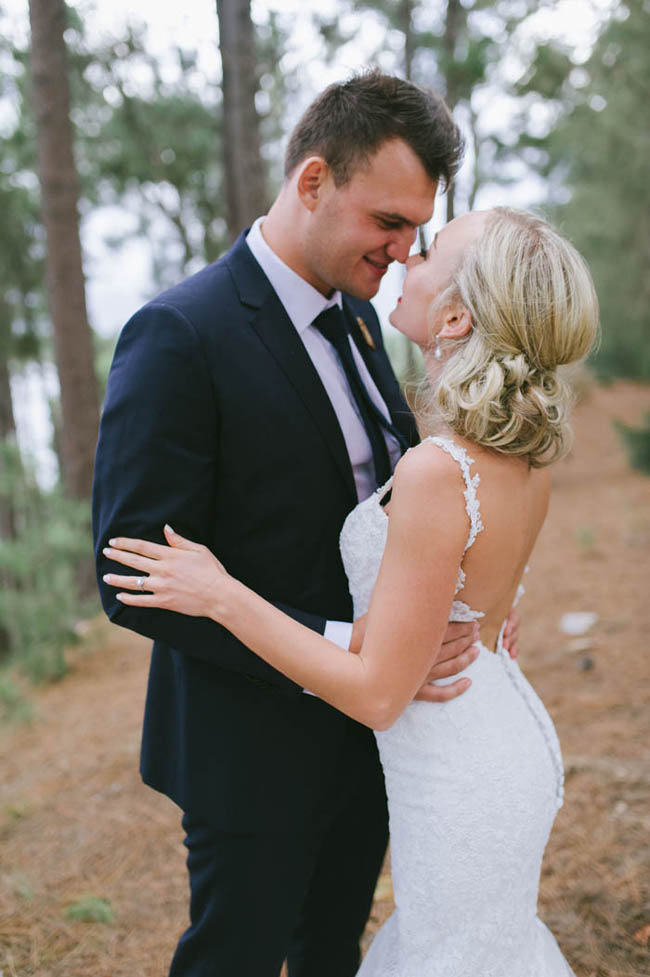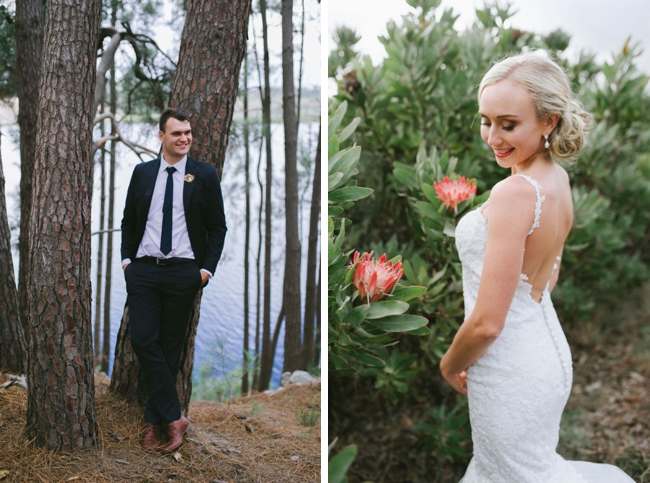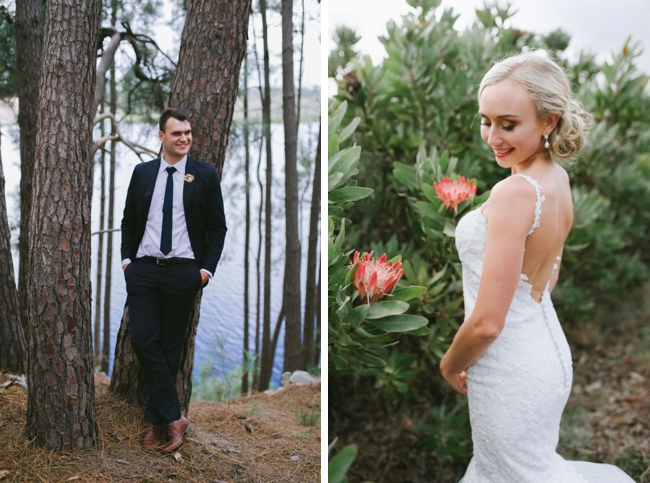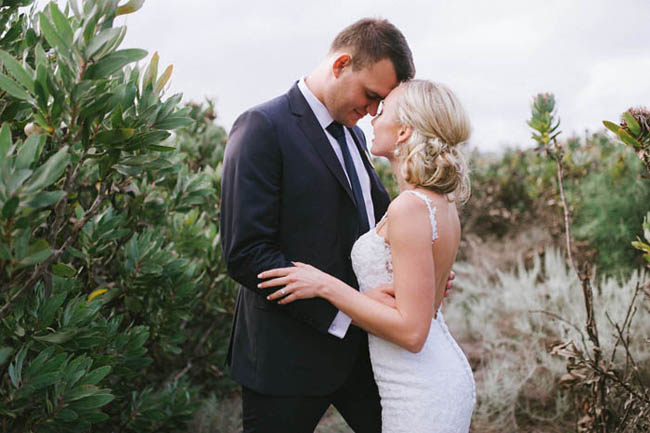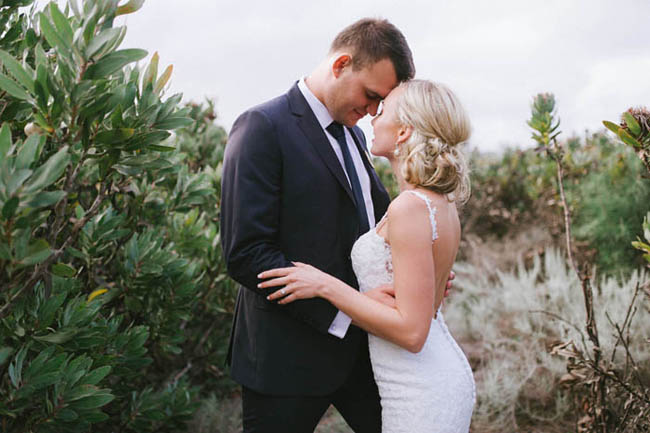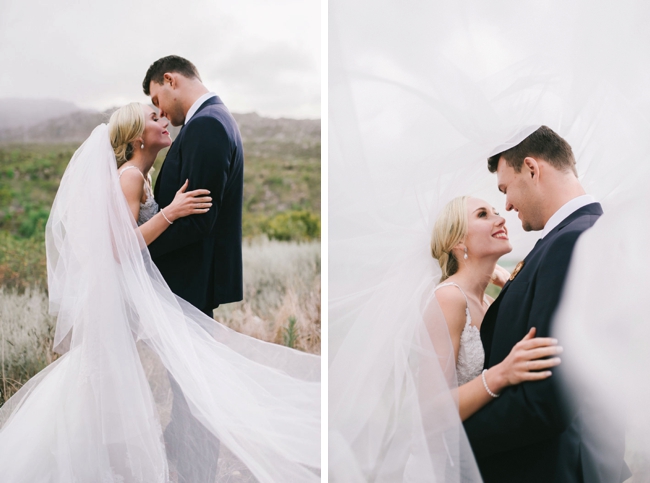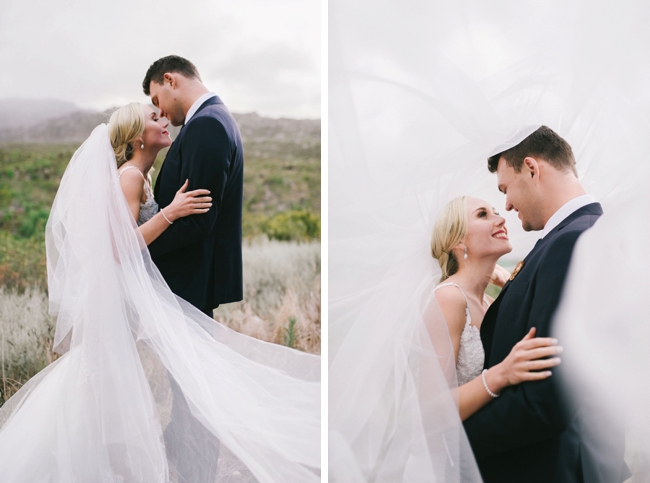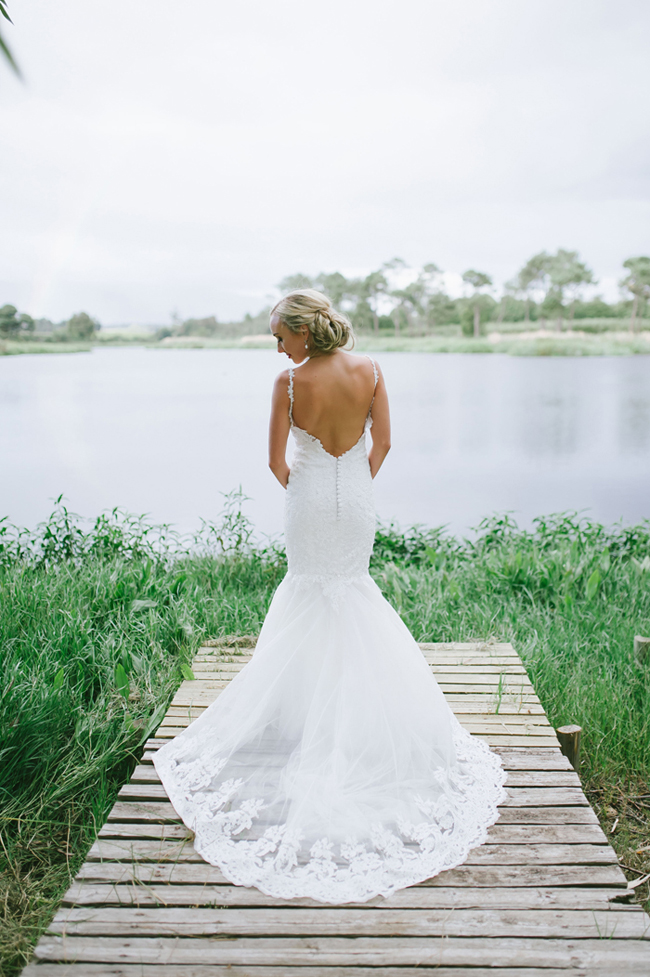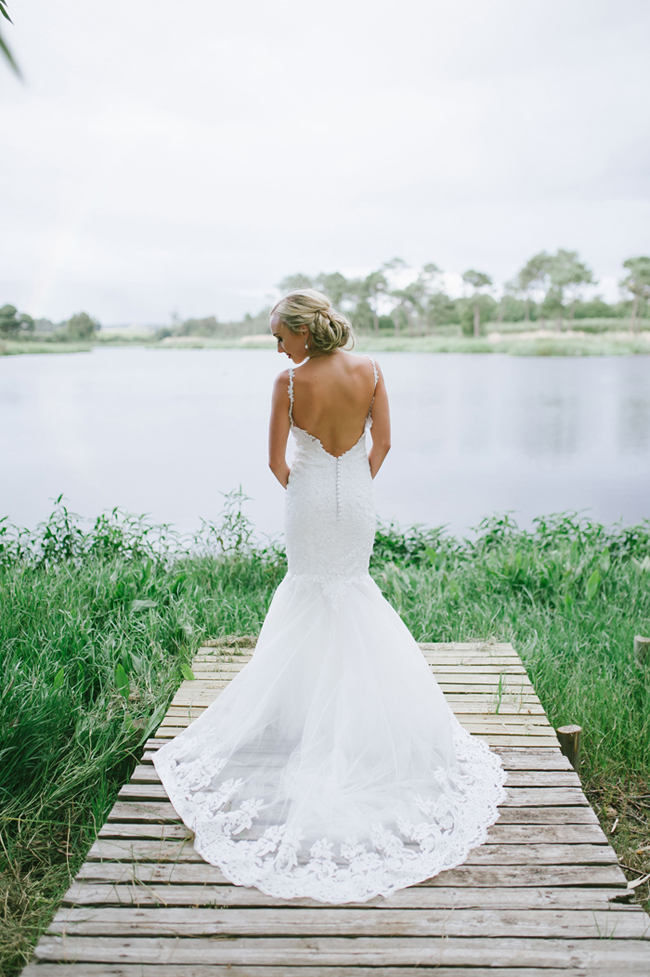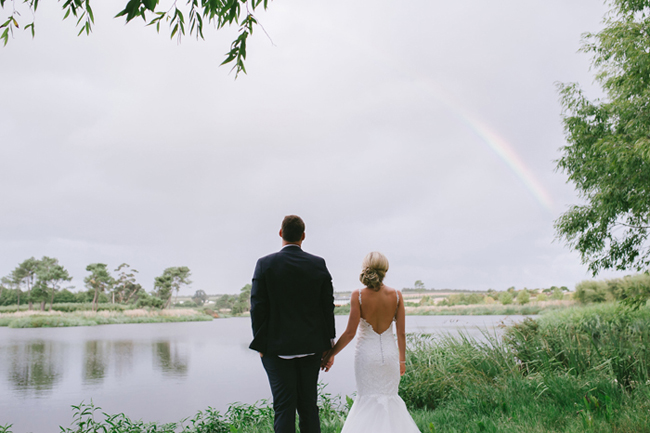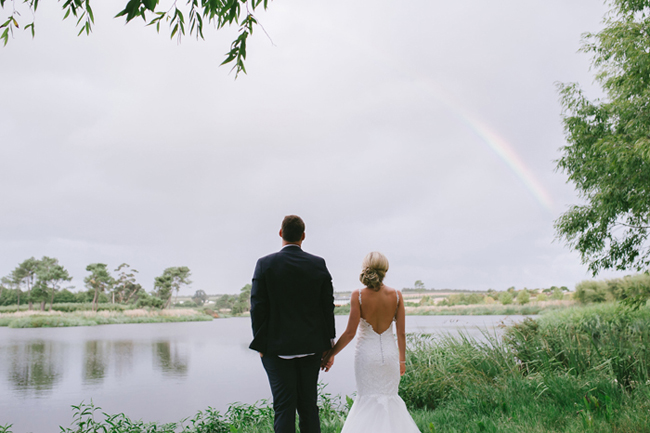 The Flowers
We had lots of green, white and pink flowers. We wanted to keep them similar to those found in the area, including proteas, silverleaf, etc.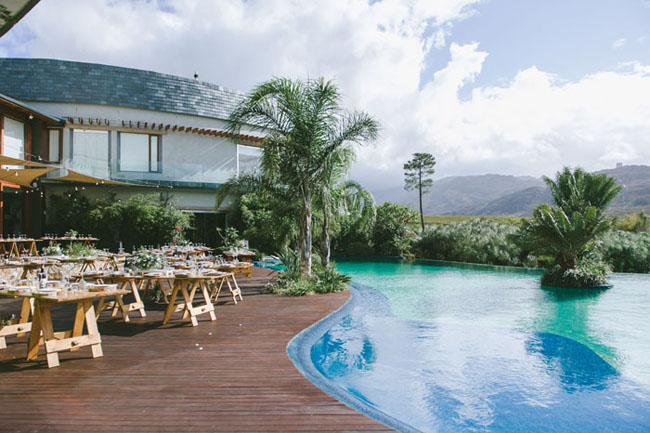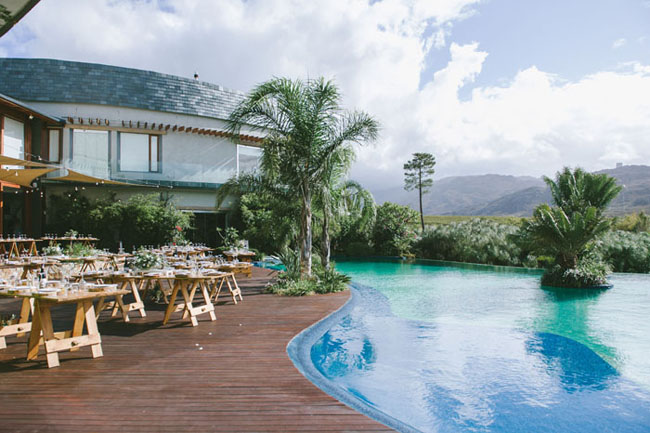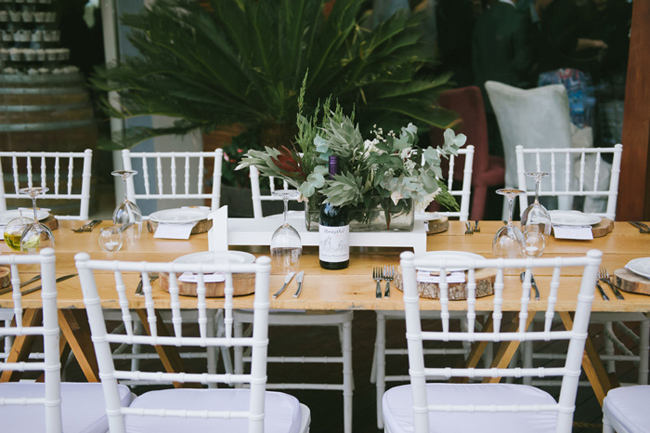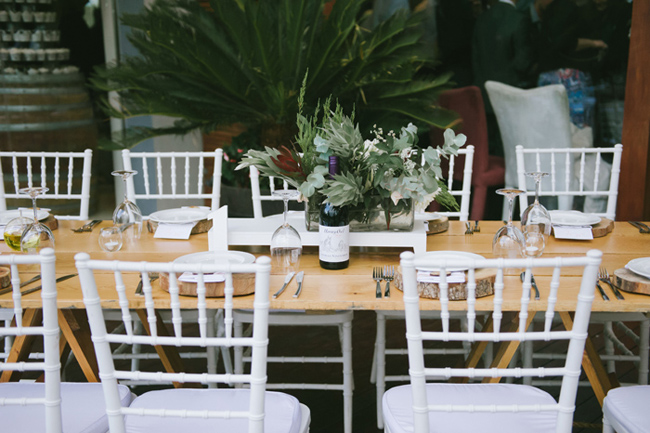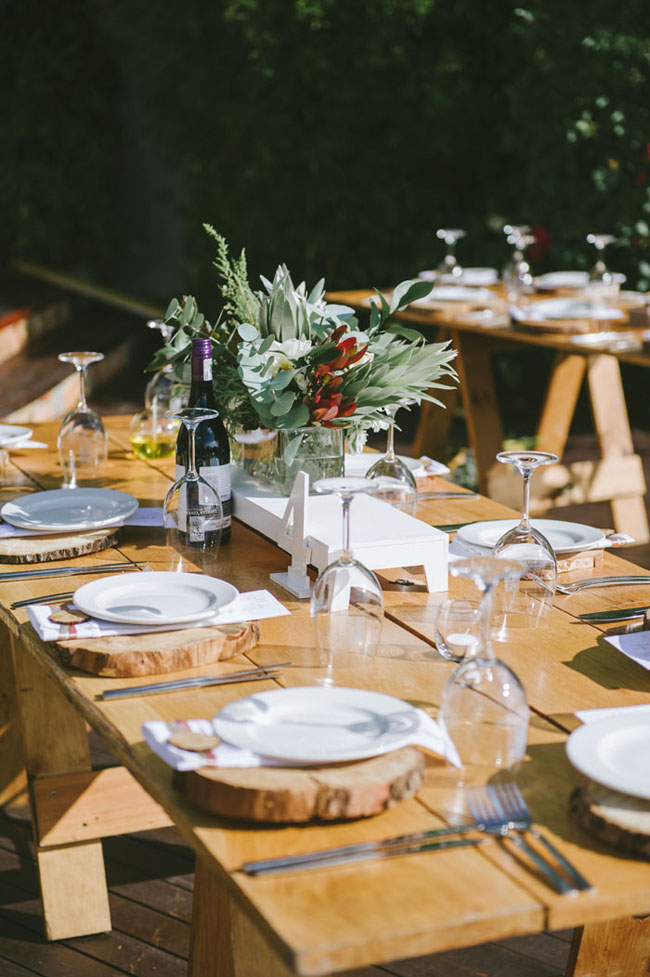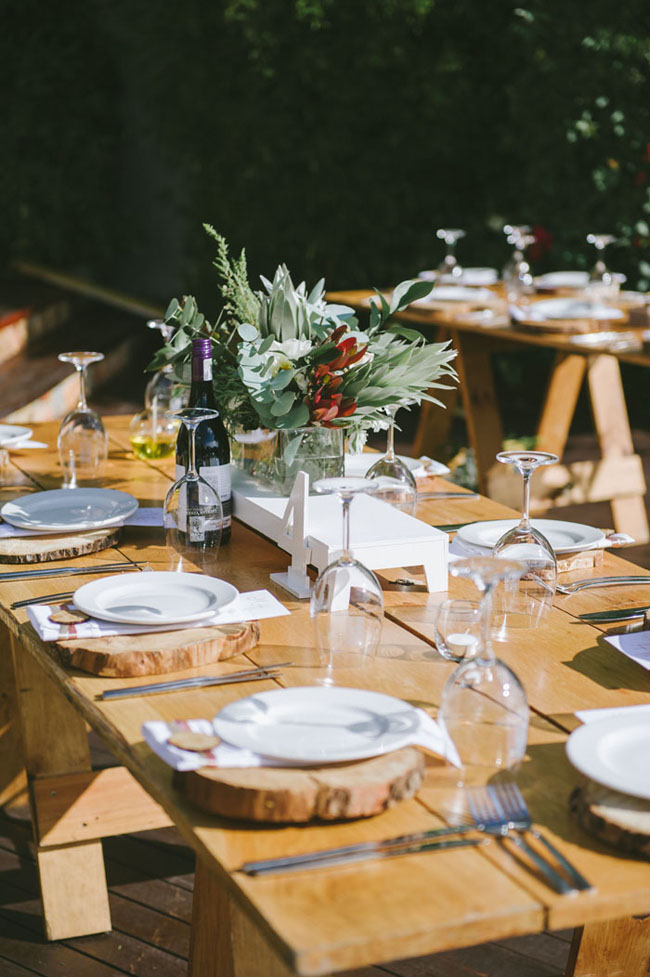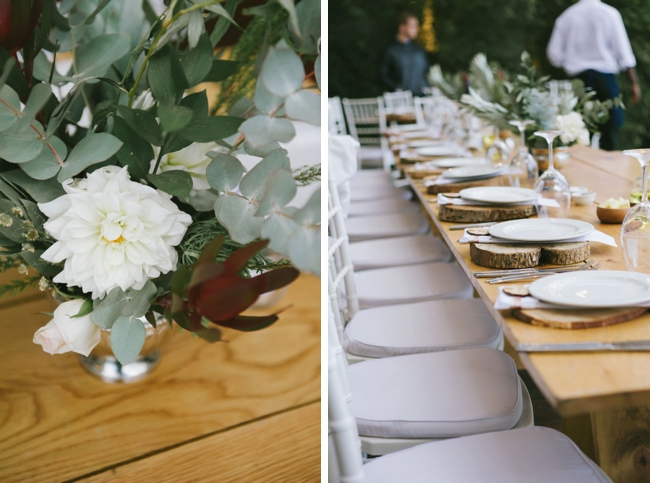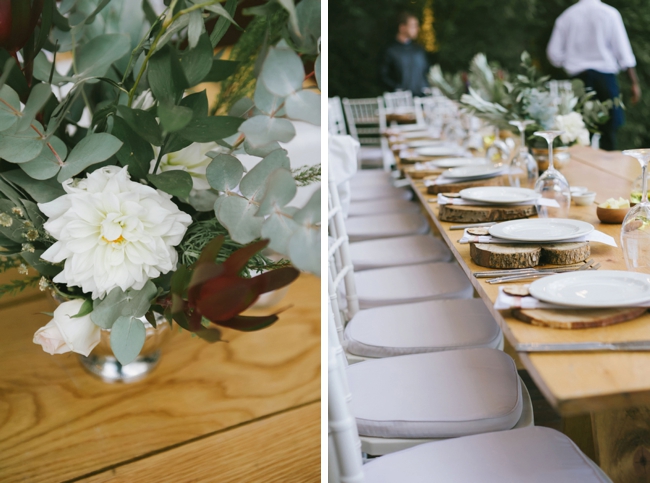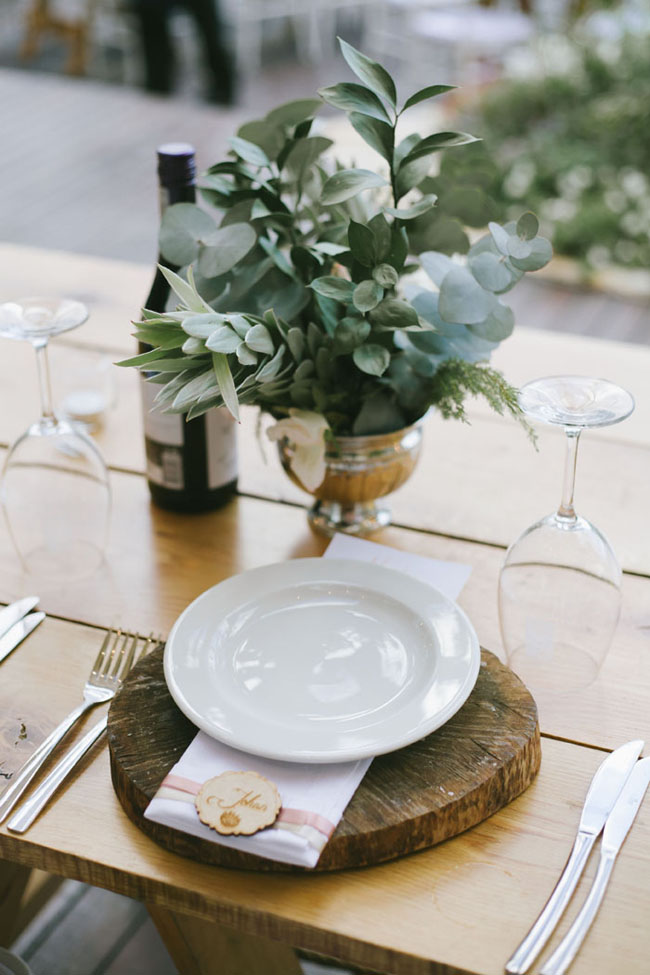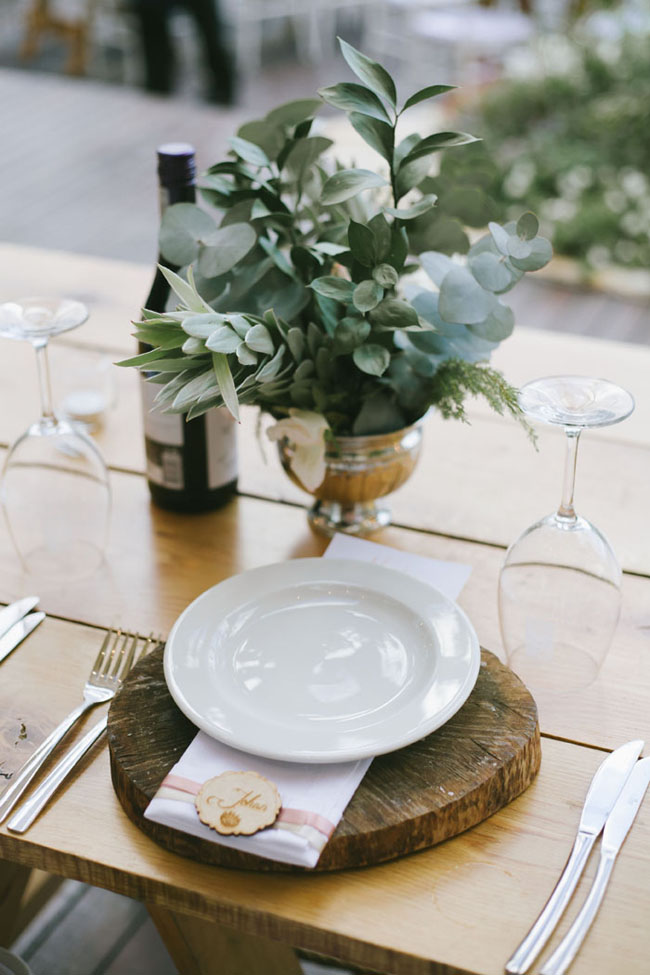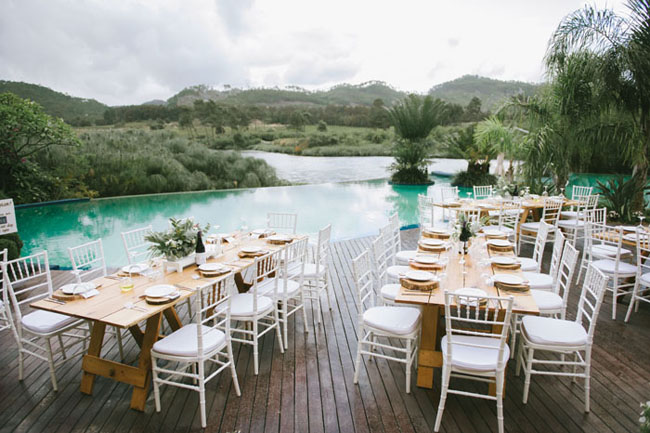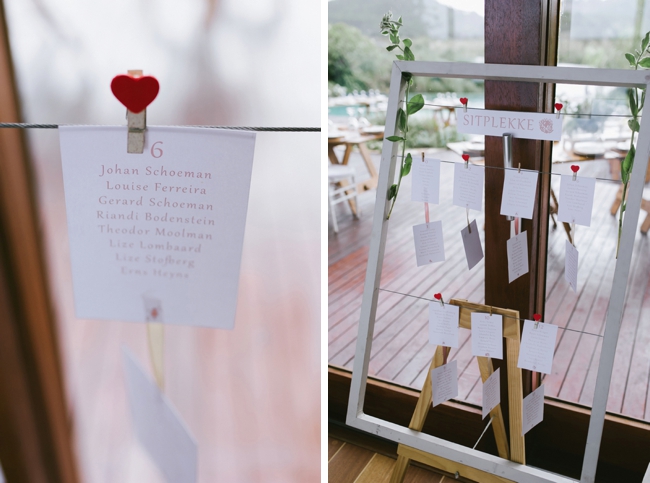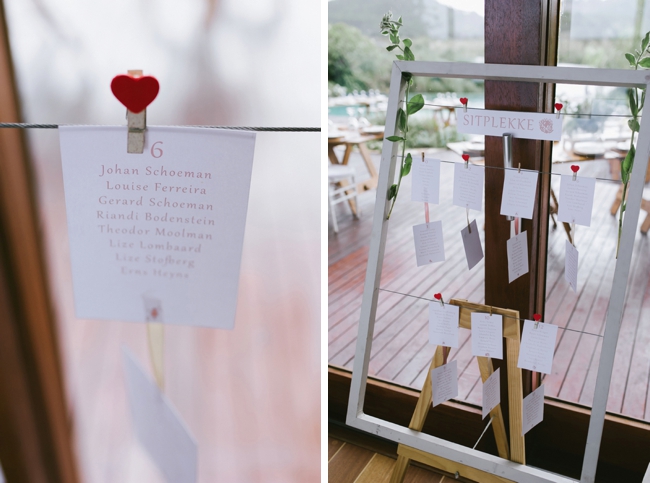 Memorable Moments
There are so many wonderful moments to choose from, but I think walking down the aisle with my dad and seeing Hannes at the end of it was my favourite!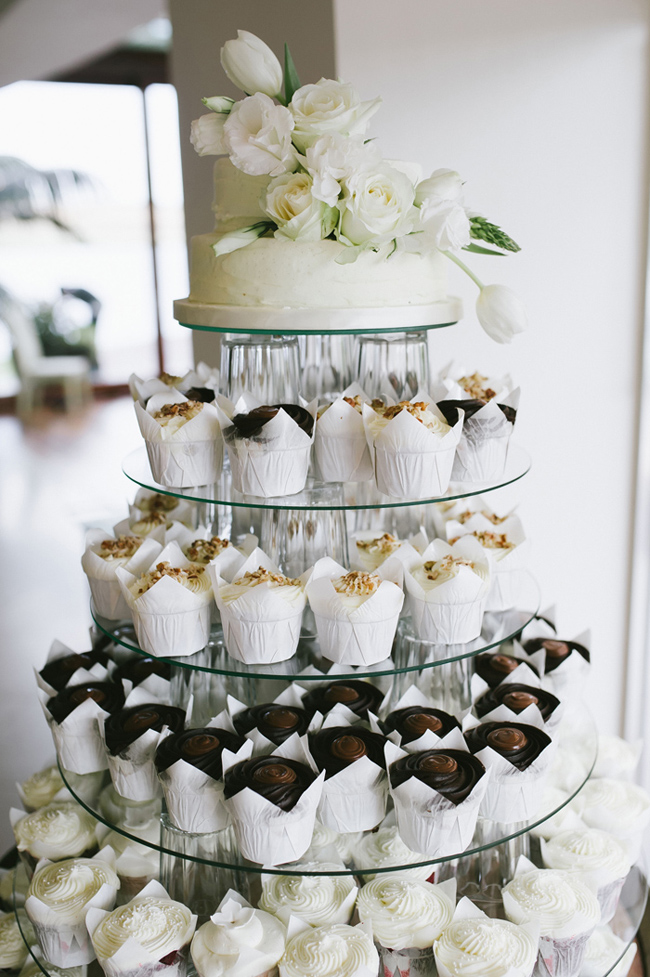 Best Decision
Getting Nu Experiences involved. We both work full-time and both our families live in Gauteng, so we needed help in organising everything. Our wedding planner had so much energy, and she helped realise all our ideas!

Advice for Future Brides & Grooms
Take time to enjoy the whole process. It's such a special time in your life! Make sure there is a margin in your budget for additional costs, as these always creep in at the end.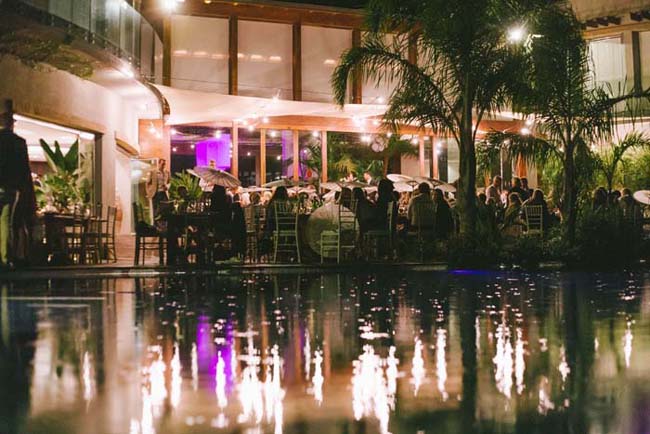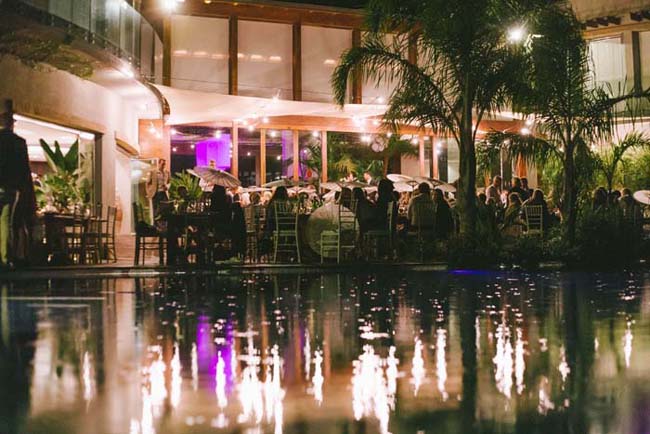 You can see more from this wedding on Claire Thomson's blog.
SERVICE PROVIDERS
Venue: Lothian Vineyards | Catering: The Culinary Project | Photography: Claire Thomson | Co-ordination, flowers & décor, stationery: Nu Experiences | Cake: Birdcage | Bride's dress: Janita Toerien | Hair & makeup: Jessica Kotze