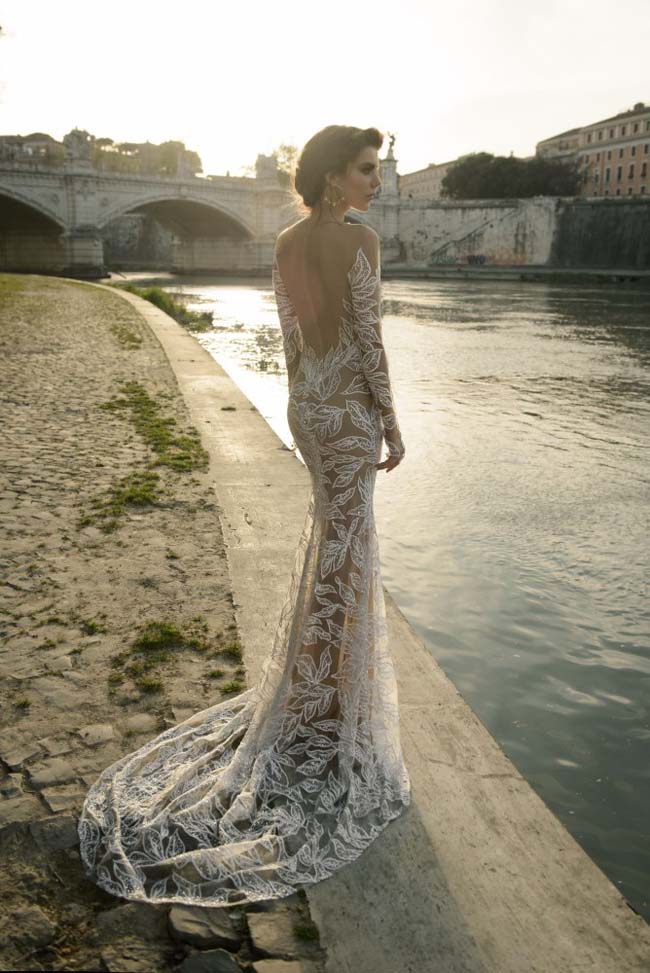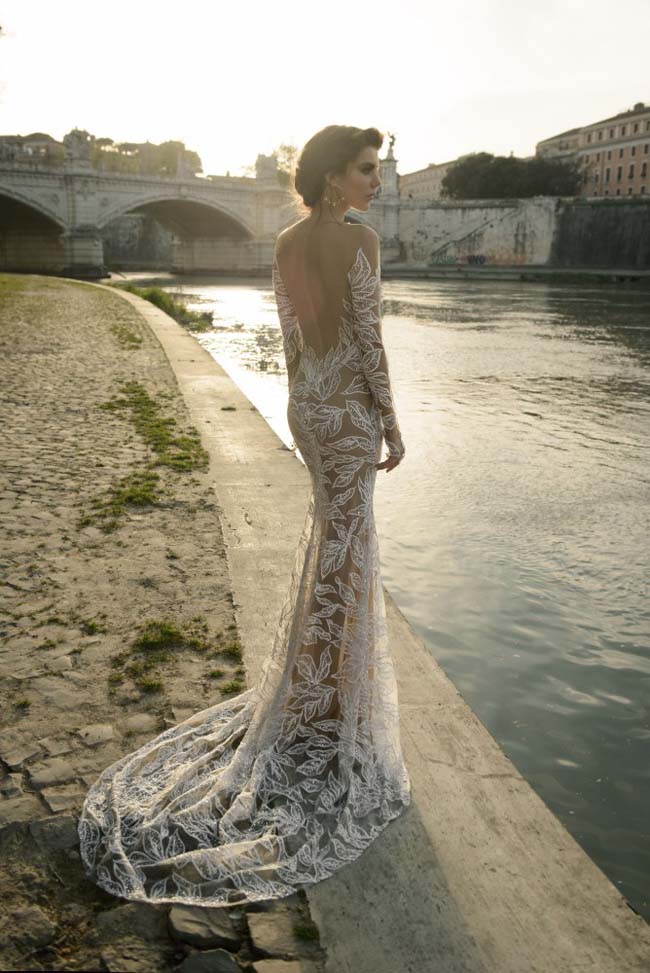 Ah, Roma. Have I ever told you guys about the love affair I have with this city? It goes back quite a long way, to the very first moment I stepped off a plane into the early morning Roman sunshine, and it continues every time I get back there. I've lived in big cities, but it's not like any other city. It's brash and beautiful, primitive and wildly sophisticated, definitely a little mad, but also one of the places on earth where I feel most sane. I love it. So you can imagine how the minute I saw designer Julie Vino's SS17 collection, inspired by Rome, I was crazy in love. The lookbook captures some of the magic of that great city, but the dresses… wow. Julie's latest collection is as sensual and feminine as ever, with sheer detailing and fabrics that will blow you away. So with Paris yesterday and Rome today, let's enjoy this latest jetset (virtual) stop!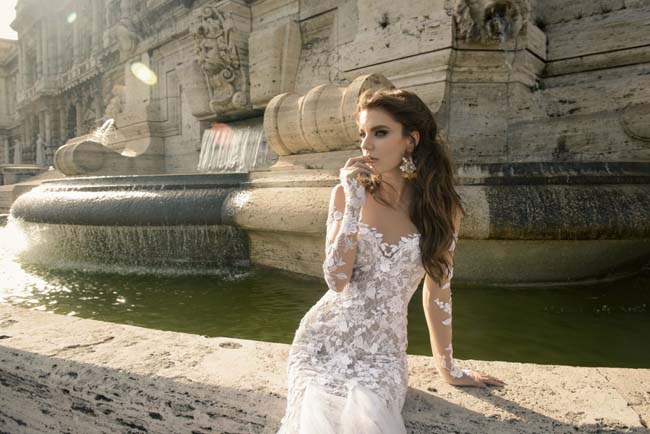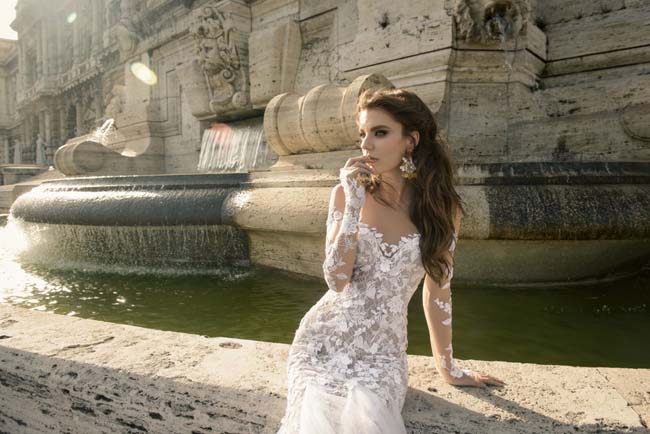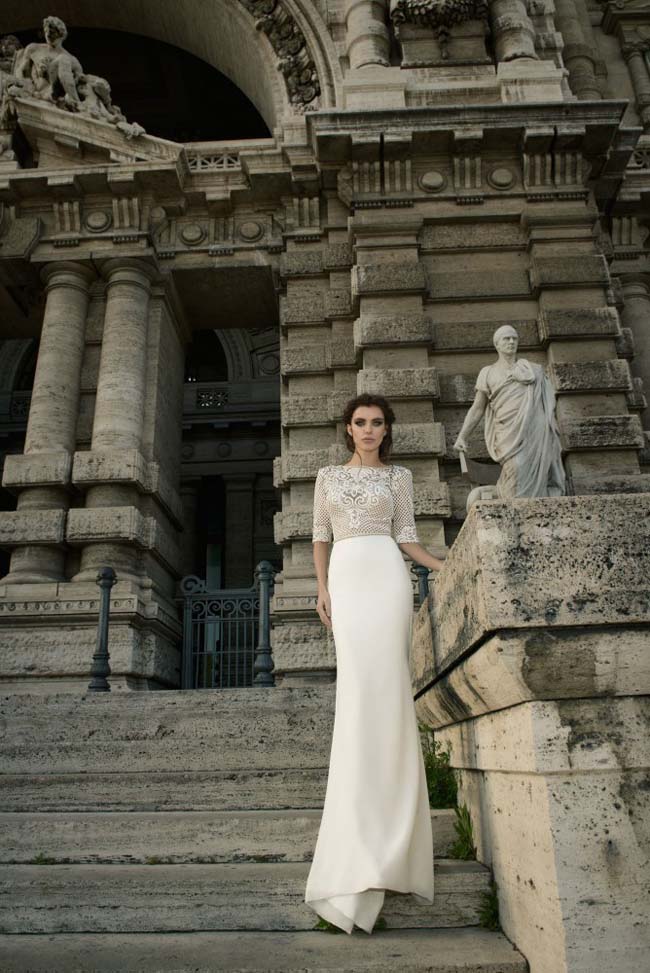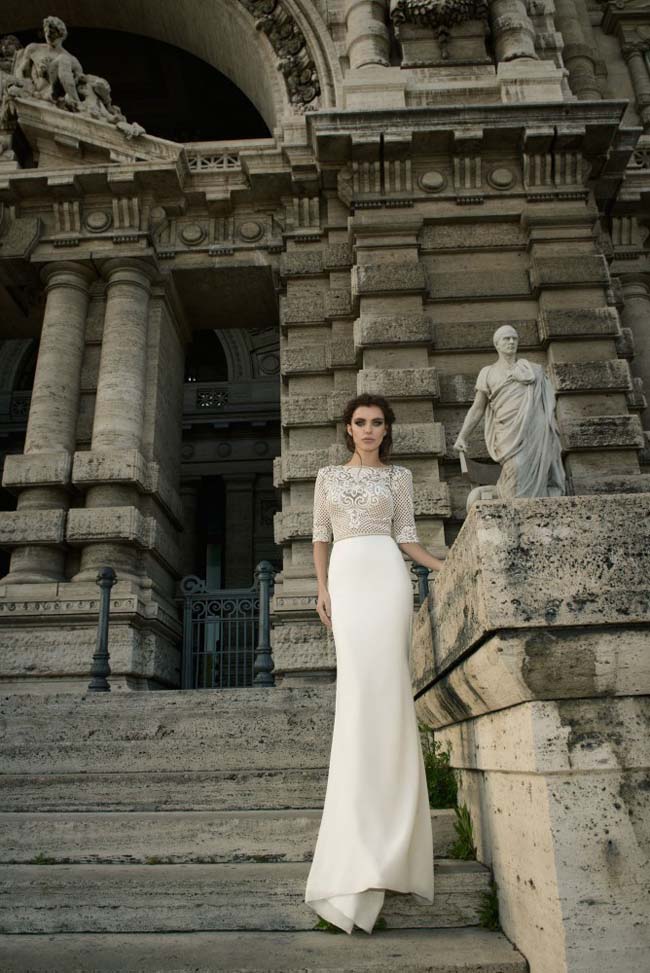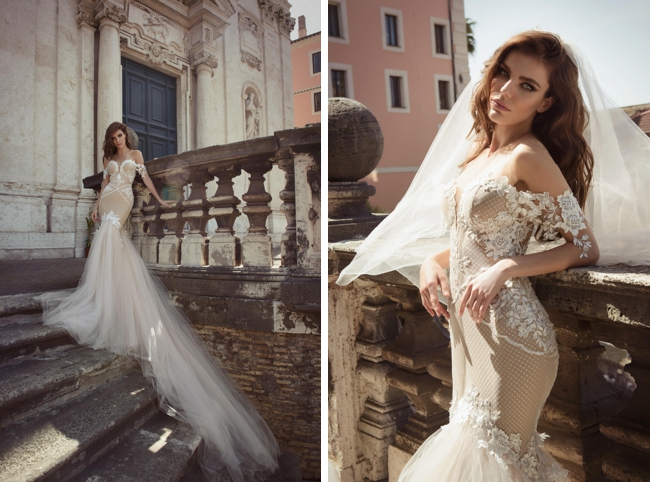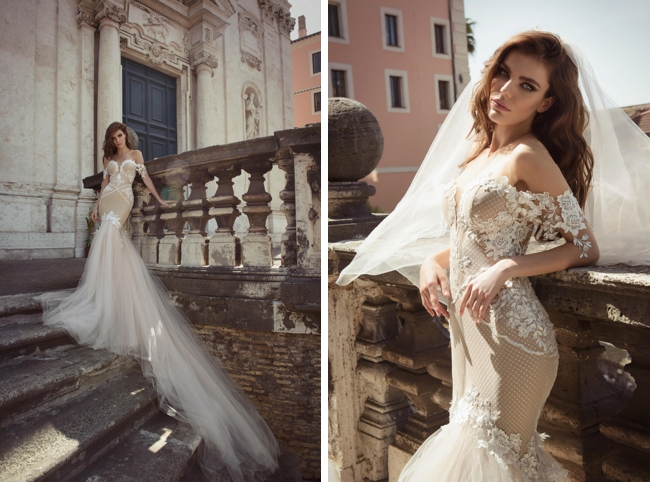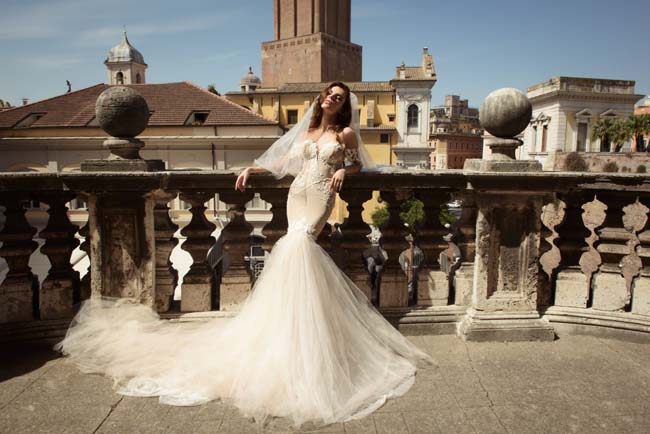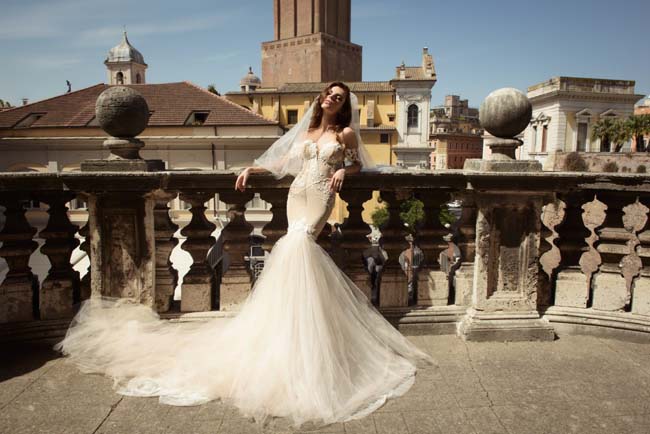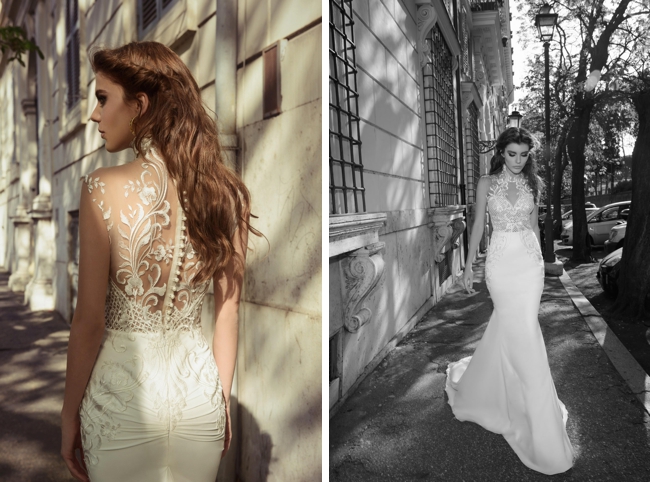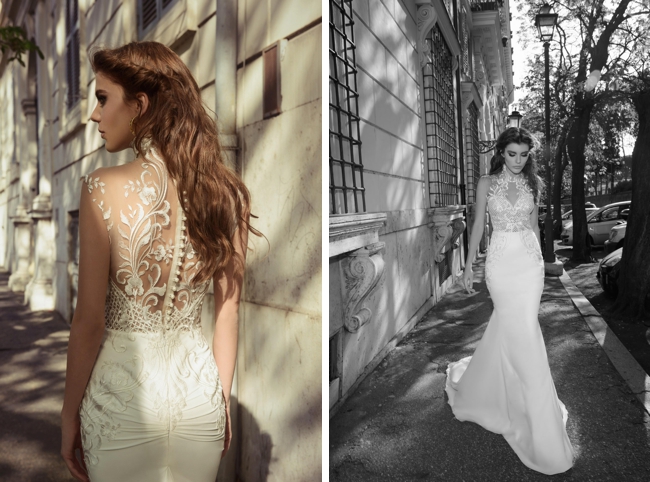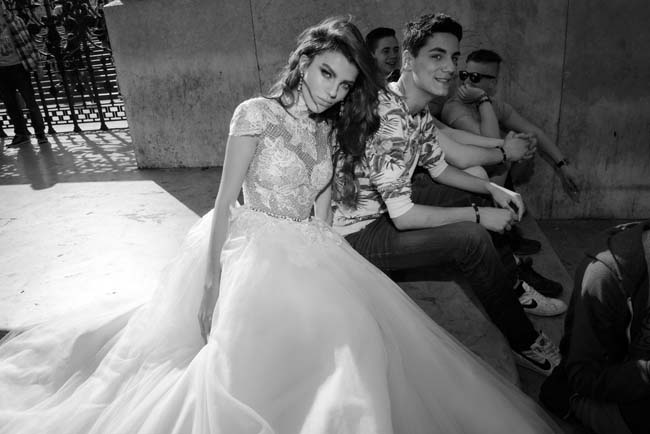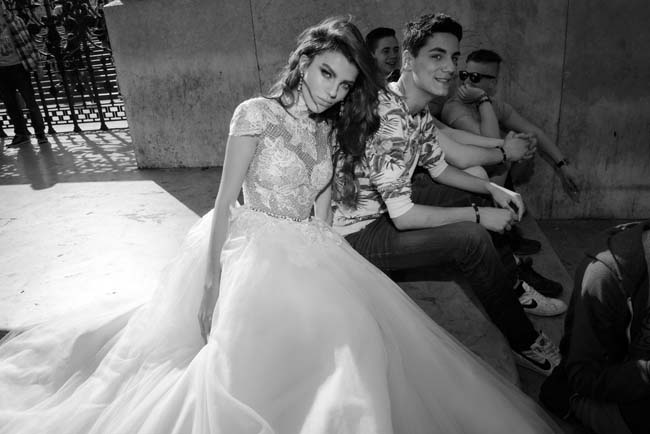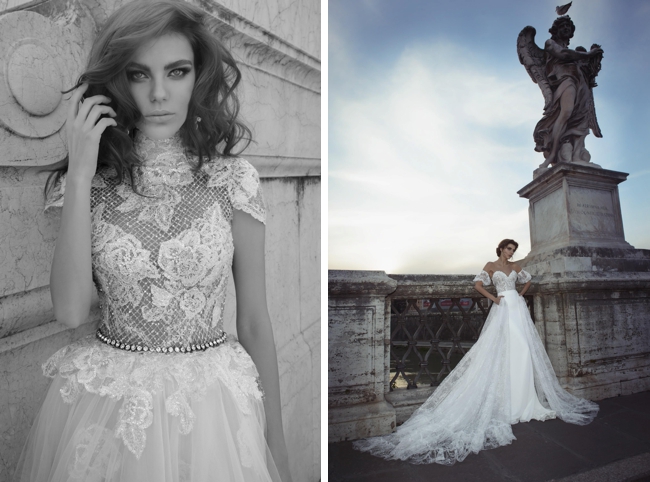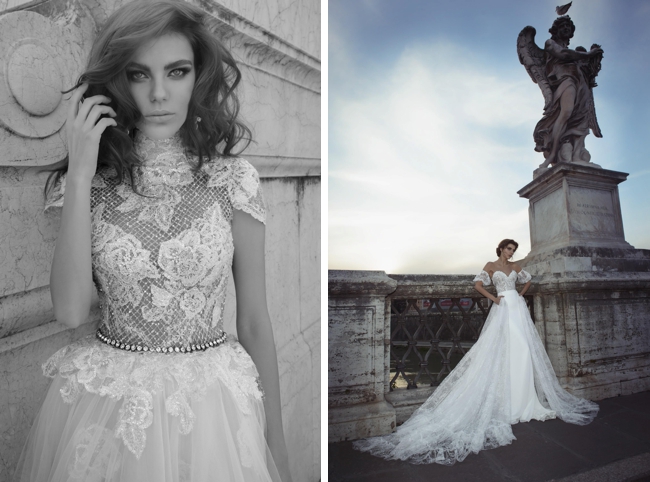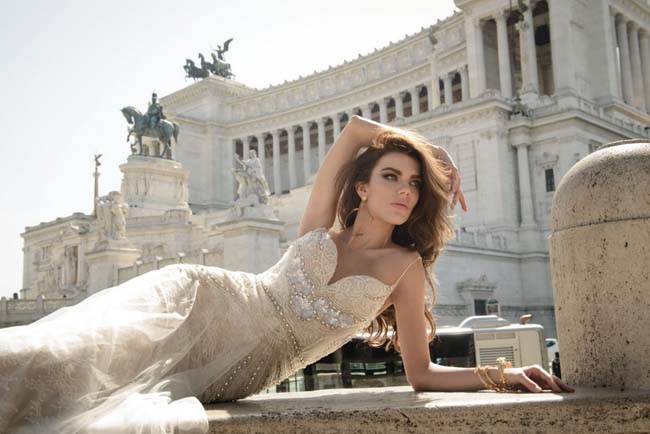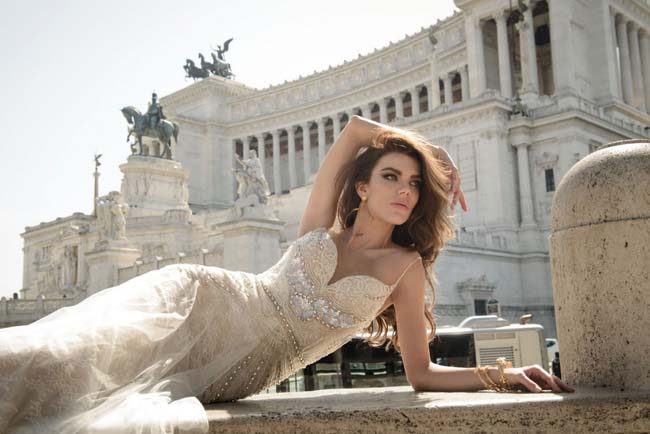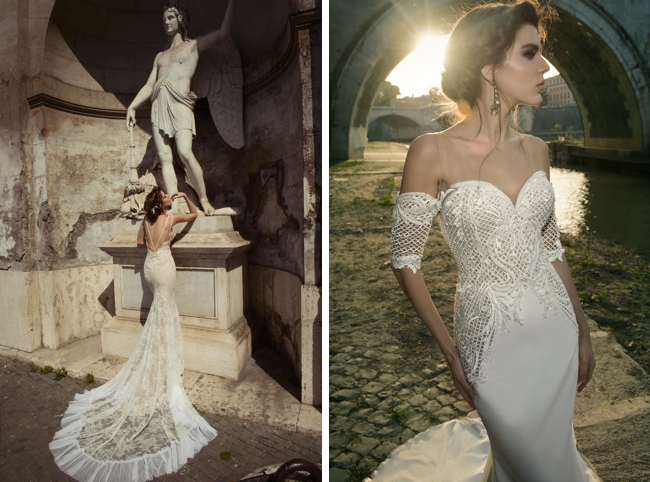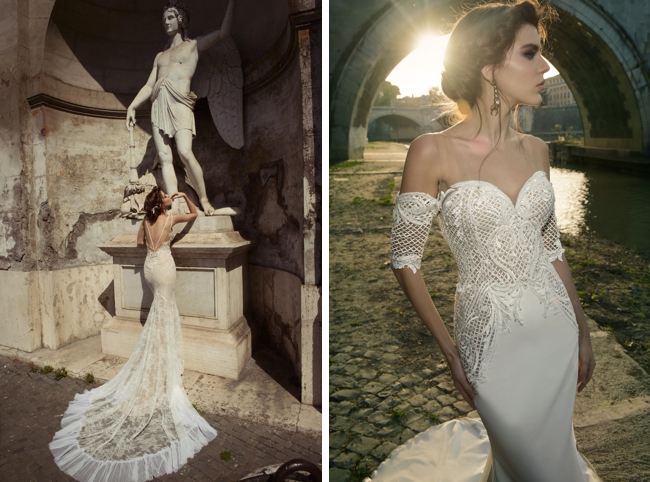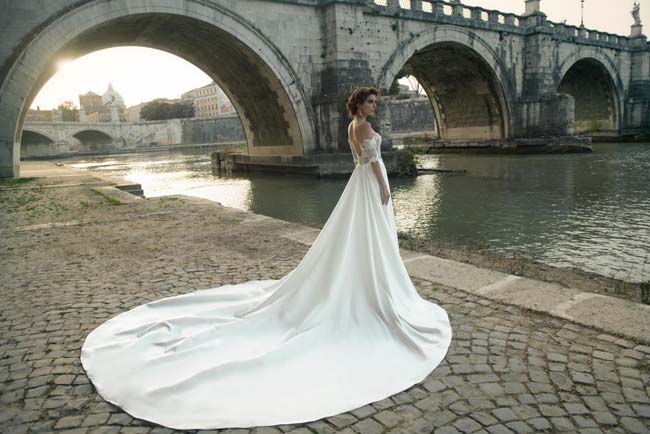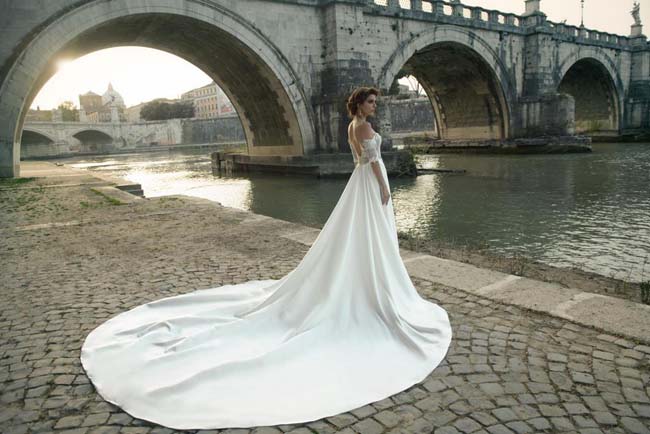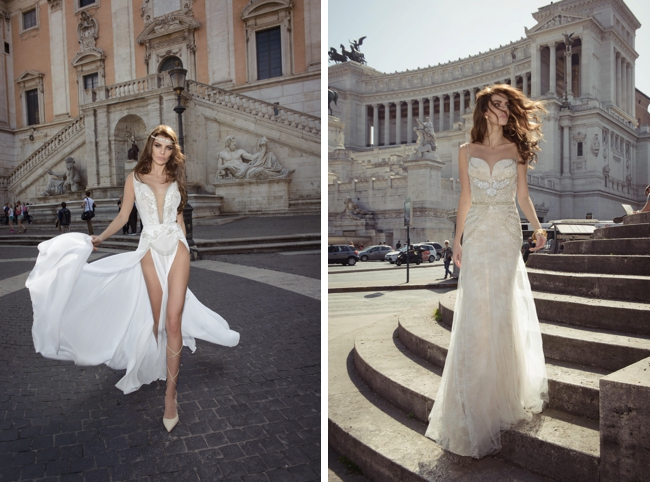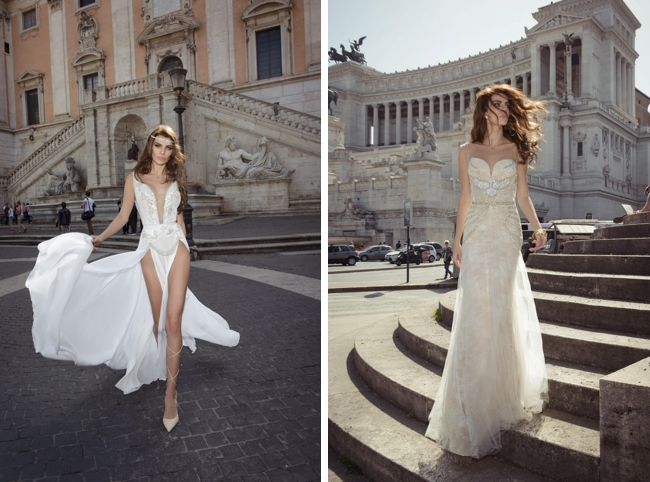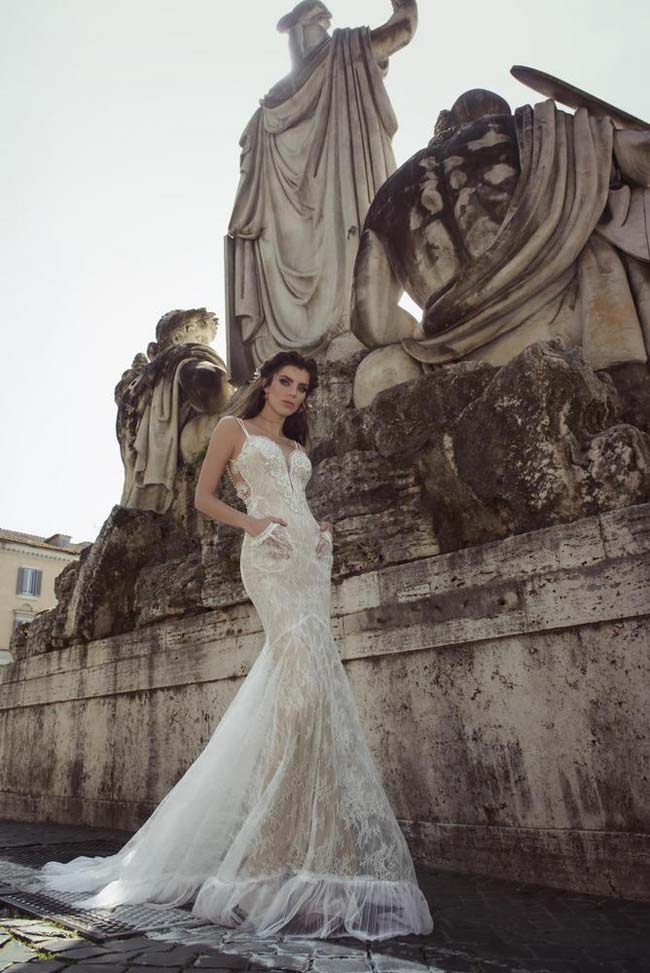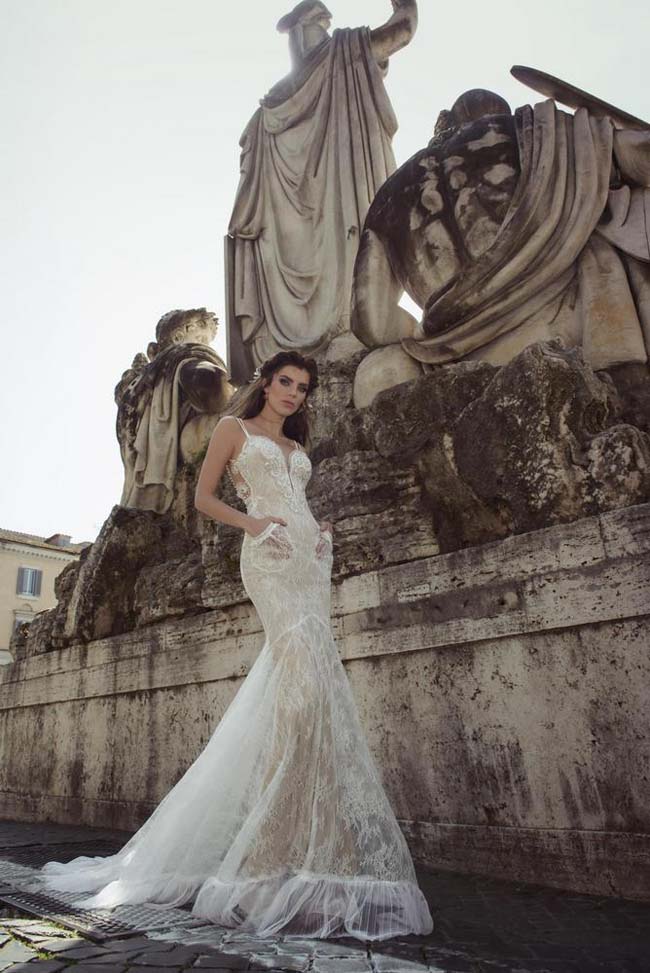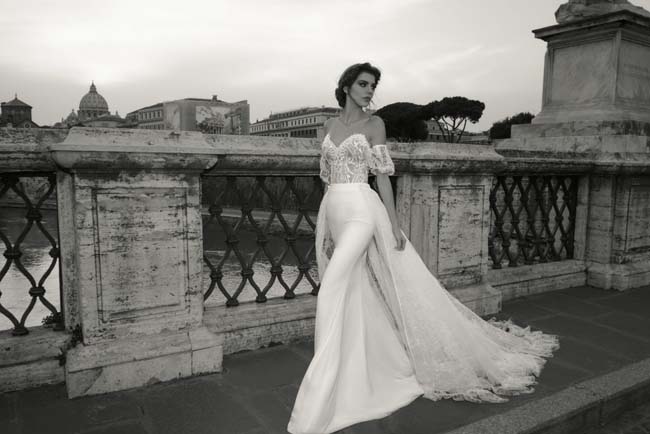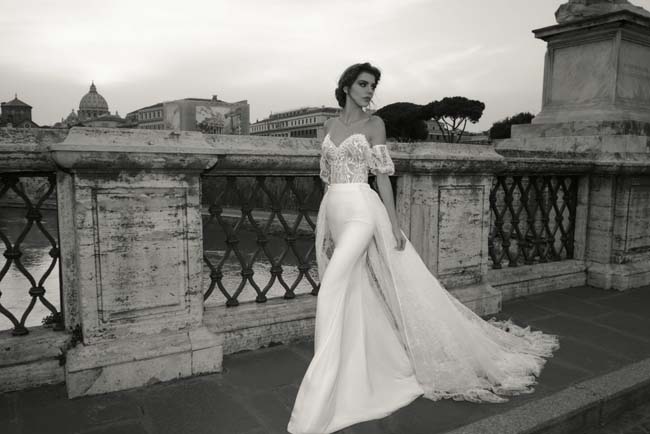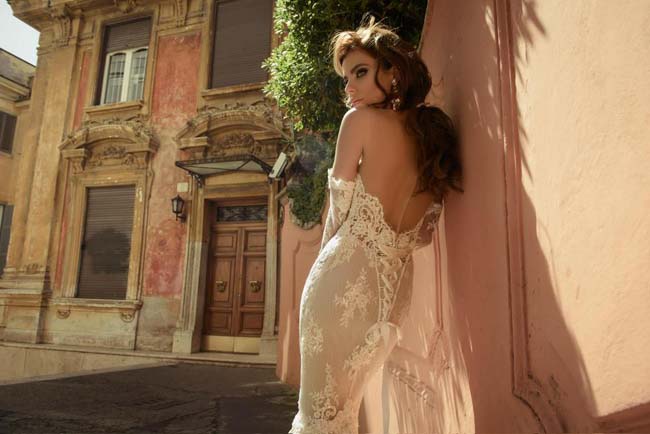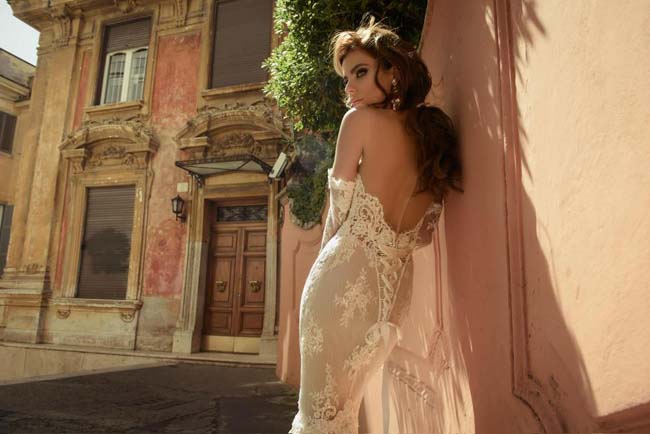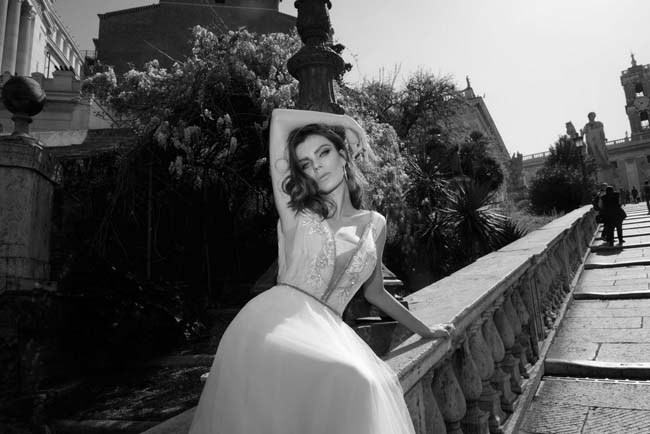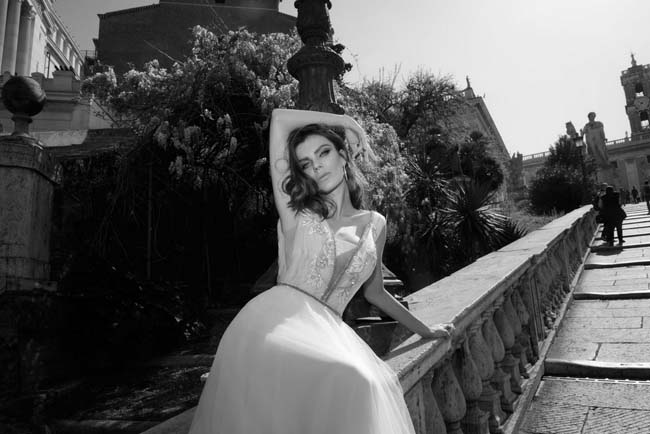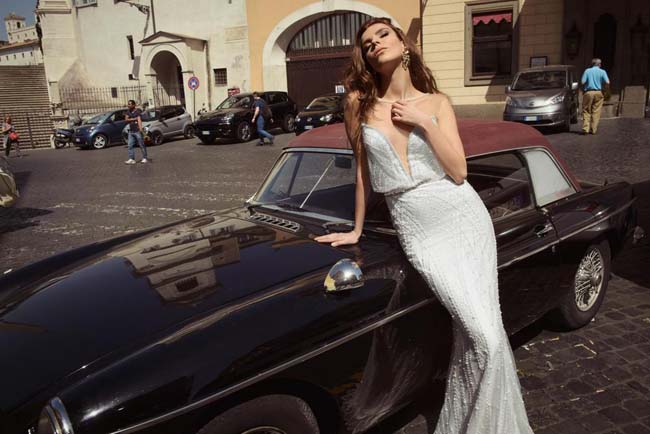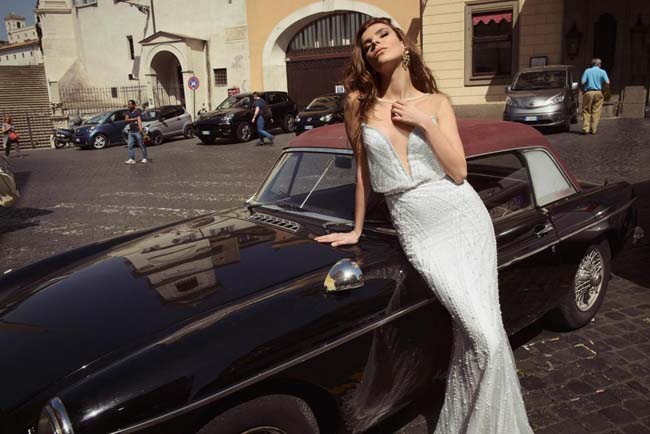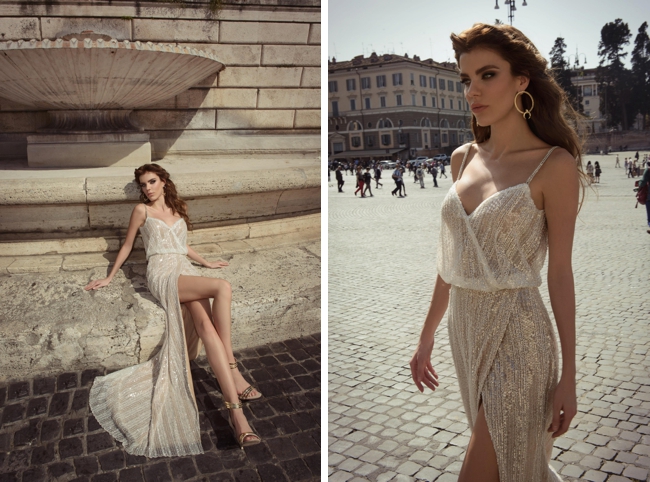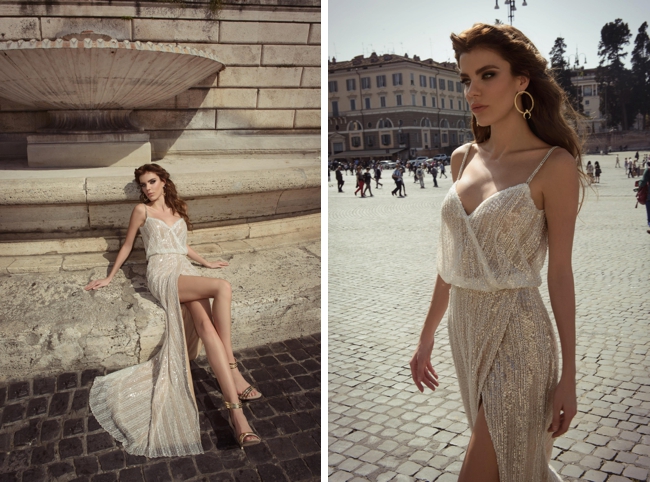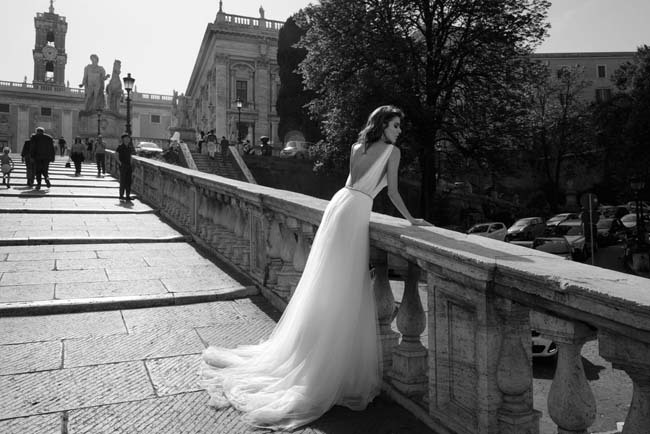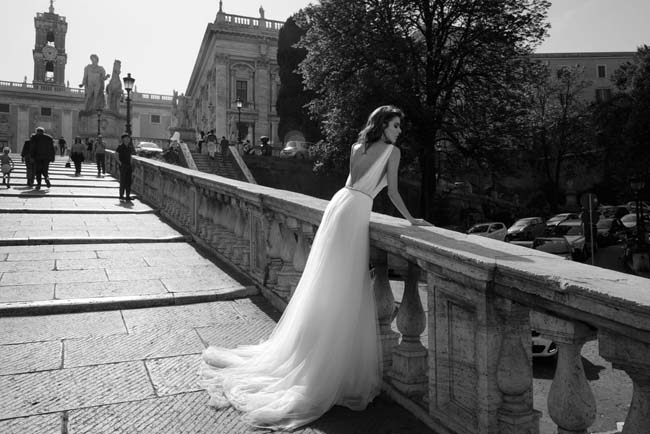 More about the collection:
The stunning new Spring Summer 2017 Bridal Collection was shot in the charming streets of Italy's capital, Rome. The gowns are inspired by the antique history of the "Eternal City" and reflect the designer's love for la Dolce Vita. The main influences of the new collection were the culture and architecture of the Italian metropole. By going through the new bridal collection you get the feeling of strolling through ancient Rome and being part of Caesar's empire. Transparency games are created by soft silk combined with pearl and embroidered lace, that with incredible craft techniques create shapes and decorations. Julie Vino uses silky flowing fabrics, rich in details that help create the perfect silhouette for the bridal body and to add that special sparkle on every bride's big day.
To see the full collection, see the Julie Vino website.