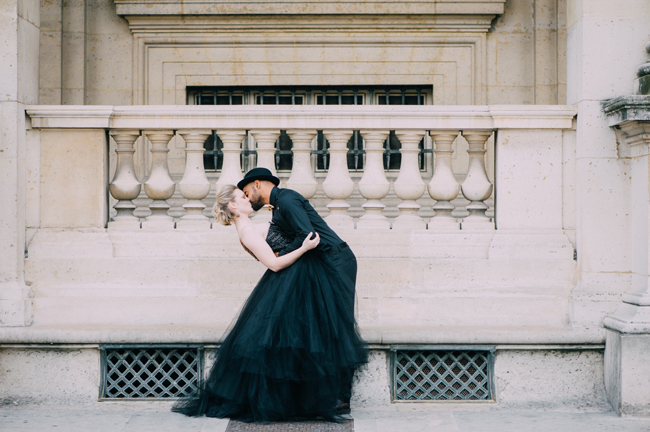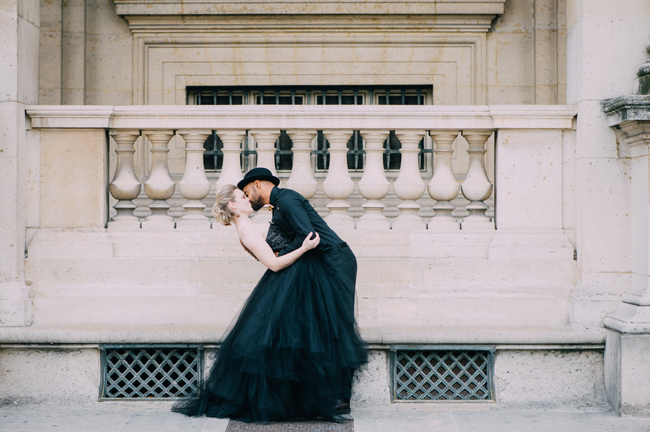 I've been so excited to share today's inspiration with you, because it really does have everything. Beautiful pictures, a gorgeous dress, an incredible love story, Paris… But let's start at the beginning. Marlene and Gary met when they stumbled across each other on the cobbled streets of the City of Lights (yes, really!). Gary, an English footballer, was visiting family, while Marlene, a German jewellery designer, was on her way to the famous 31 Rue Cambon for some Chanel inspiration. Cue a Hollywood-style falling in love montage with Paris as a backdrop over the next few days. And here's the really amazing thing – it turned out that they both lived in Vienna, so a chance meeting turned into a full-blown romance (now that's Fate!). Fast forward to their engagement and the story has another fortuitous meeting, as the couple came across Claudia Magas of Ladies & Lord at a wedding show in Vienna – next thing you know, they were all heading back to Paris for this Chanel-inspired engagement shoot. From the pretty paper goods and Chanel cake and cake pops (!) to Marlene's couture gown from Austrian designer Eva Poleschinski, dreamy doesn't even cover it. I think Coco would have been proud! Huge thank you to Claudia for sharing this stunning shoot with us as part of our couture month.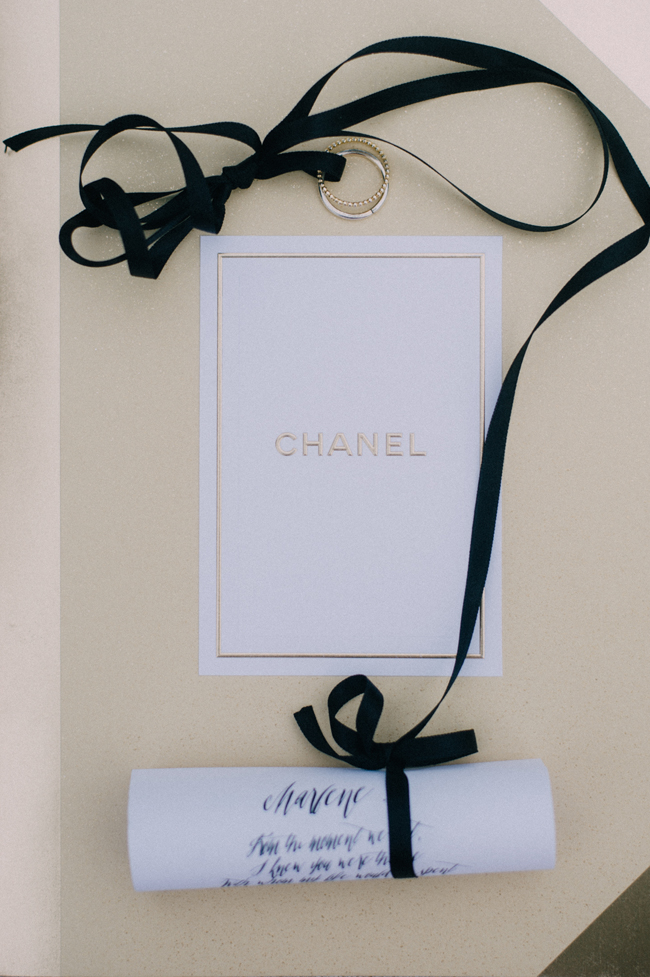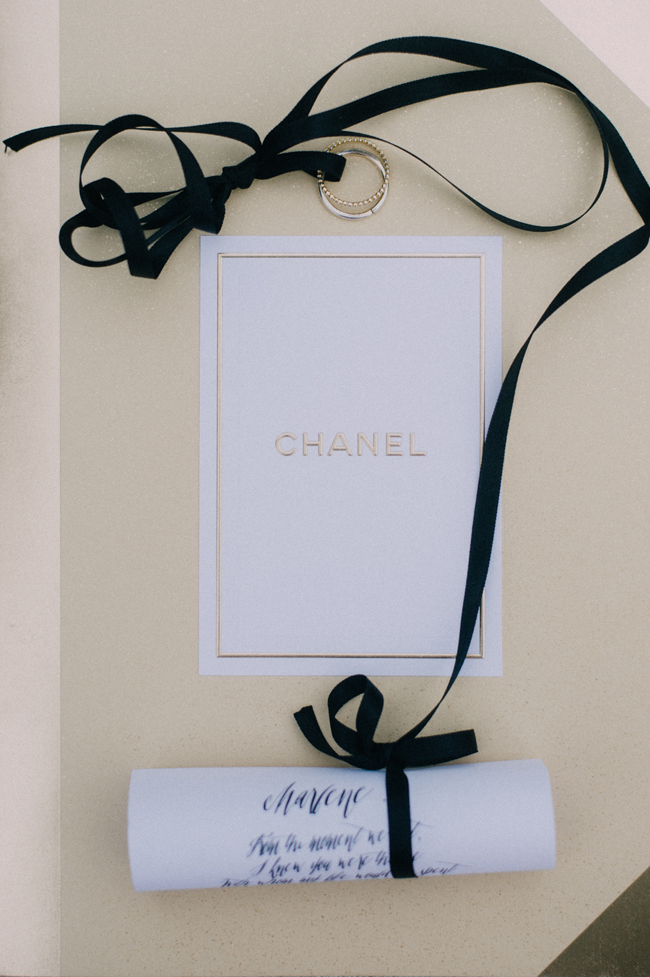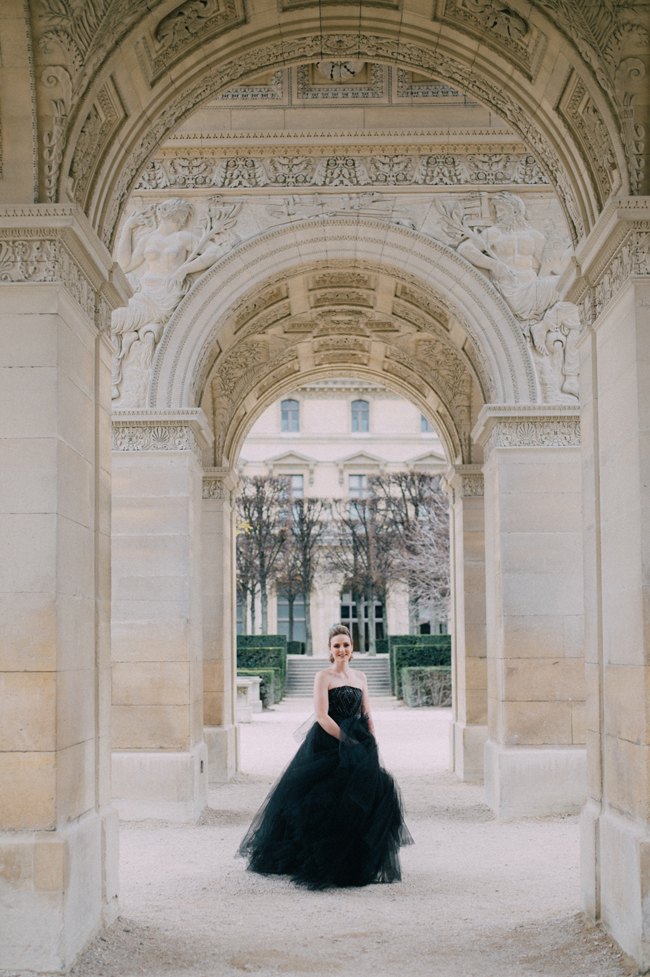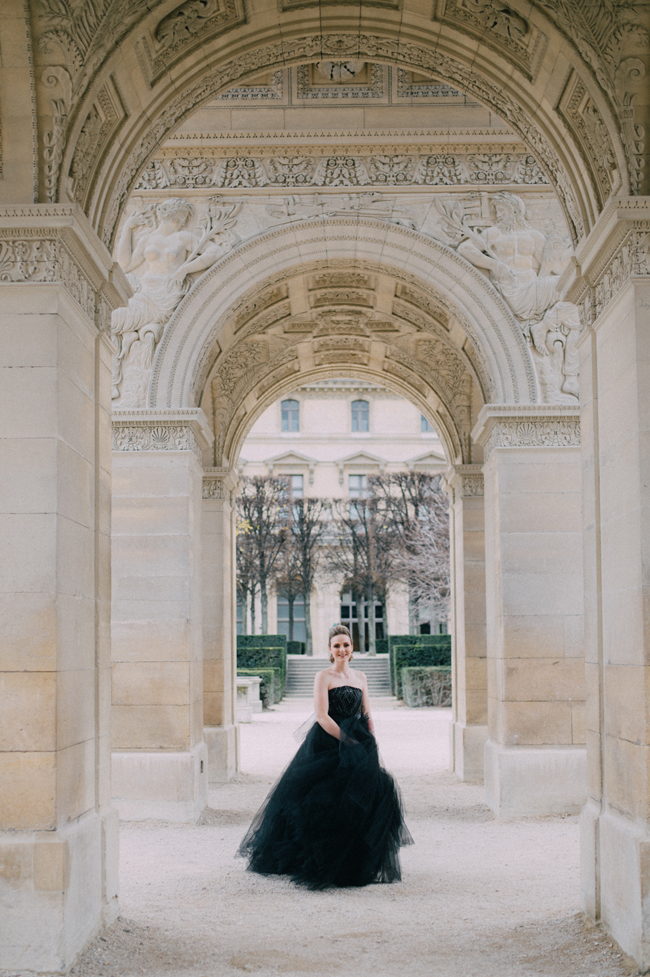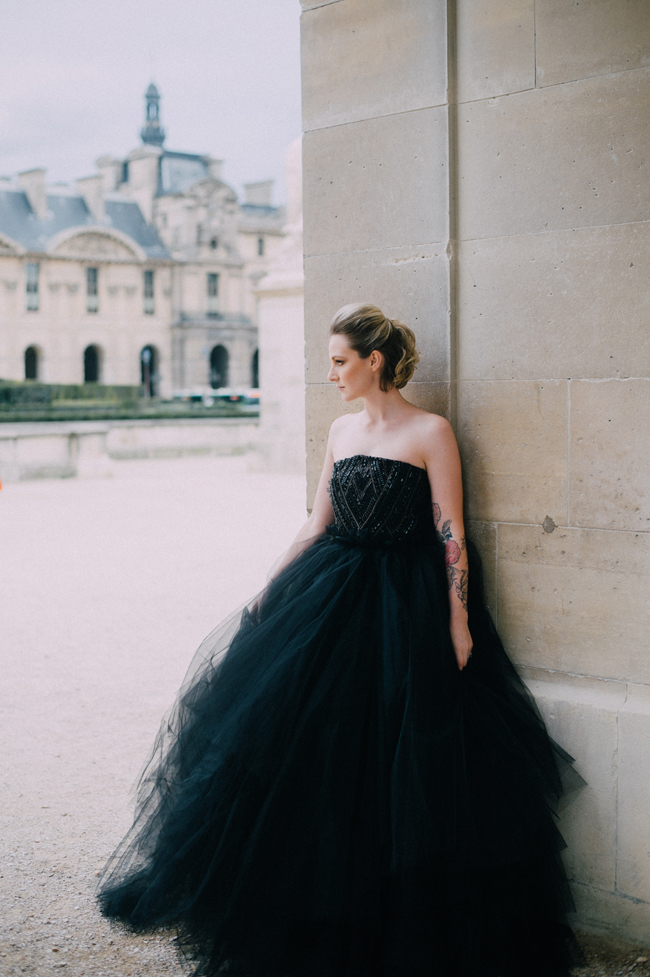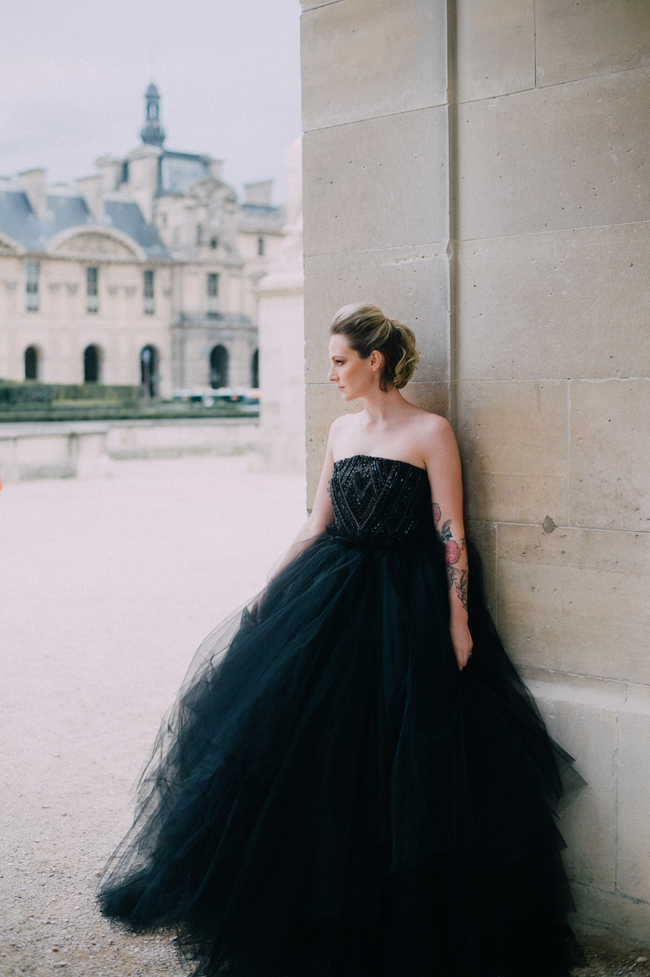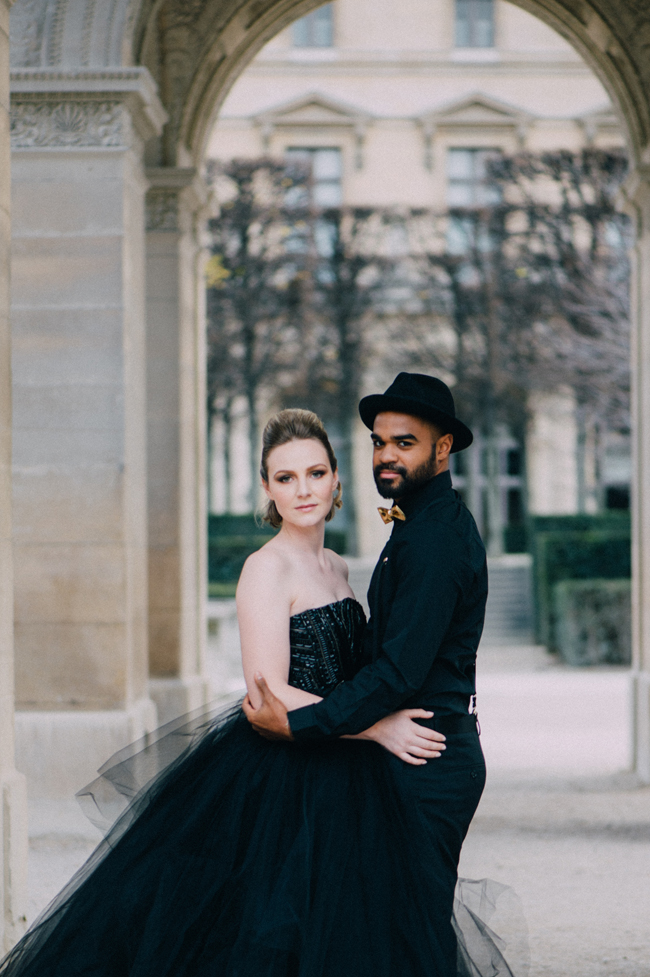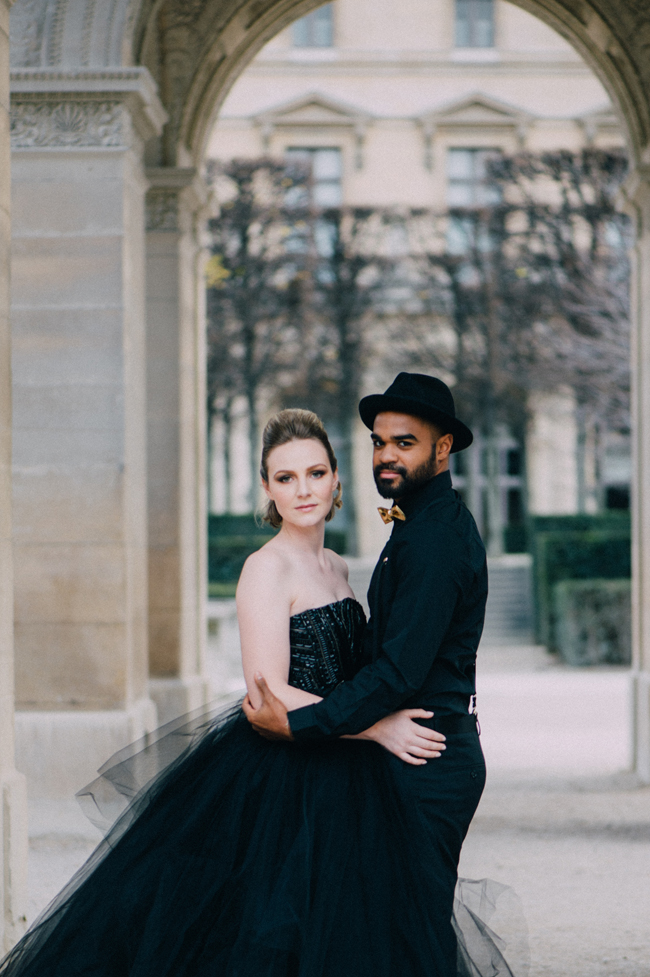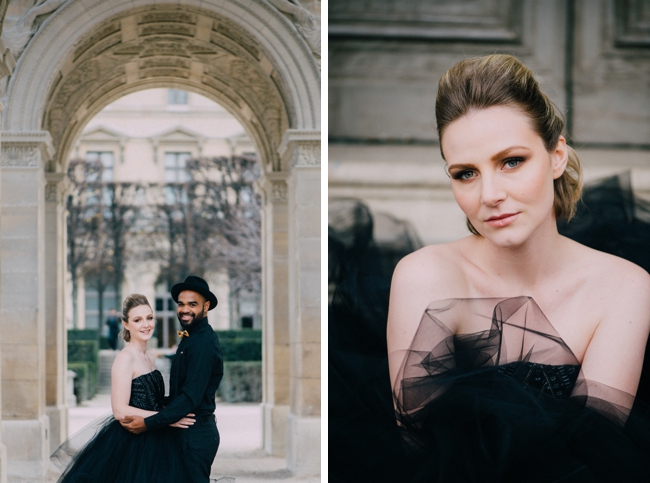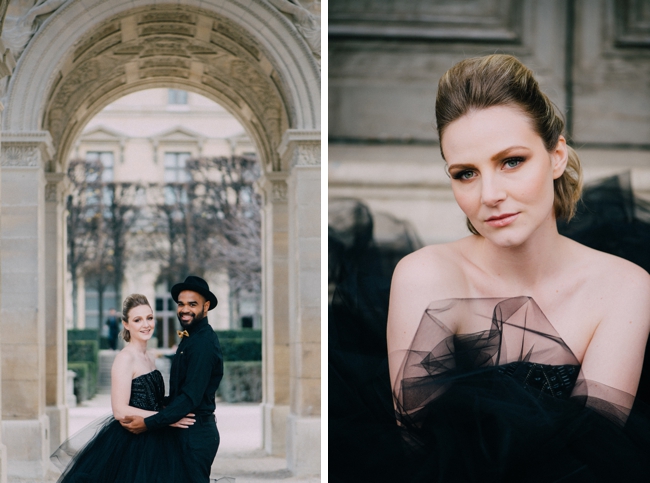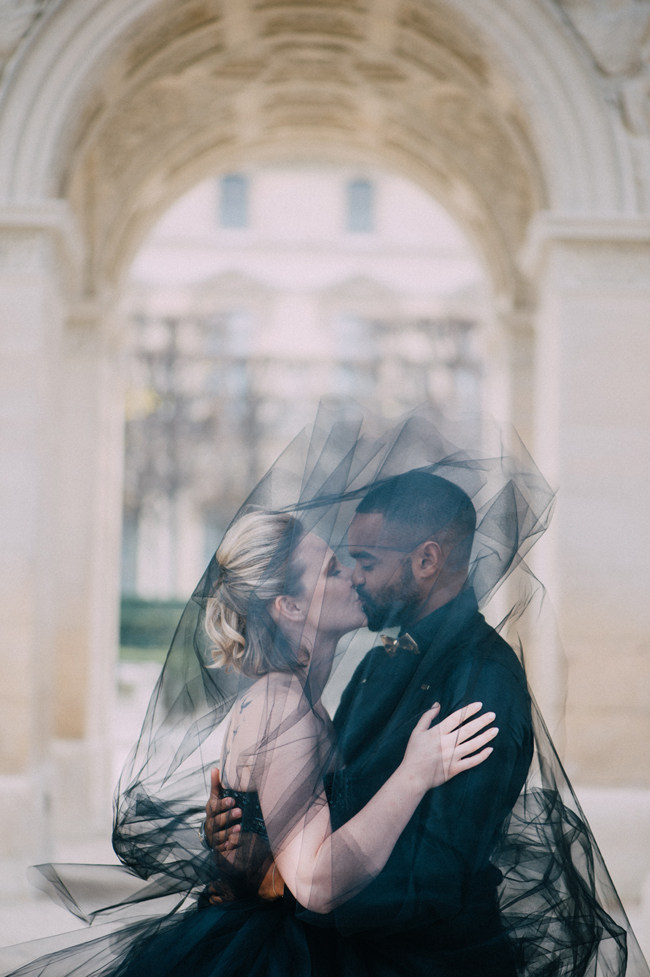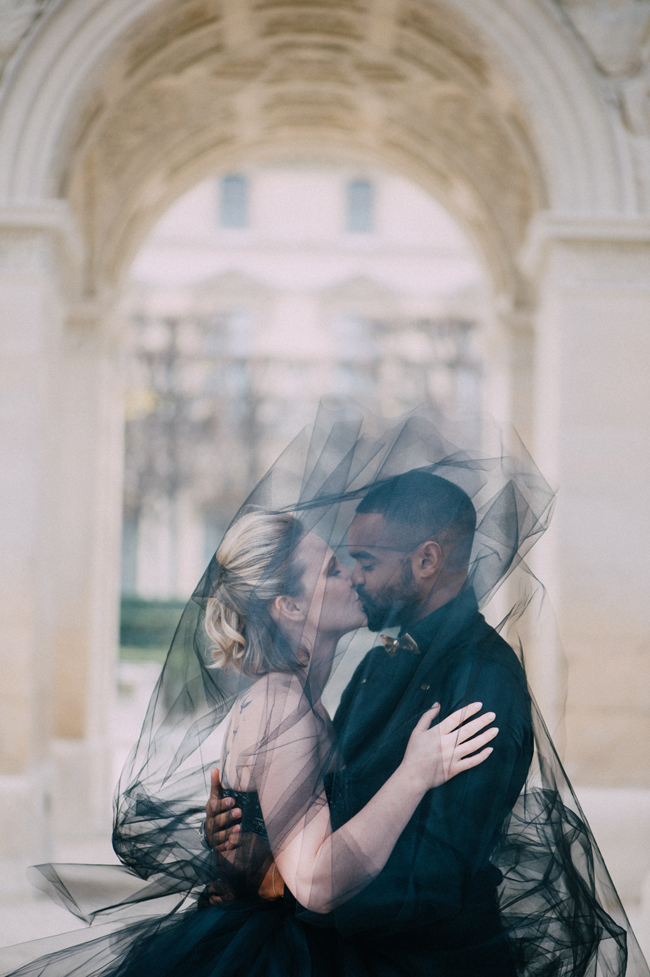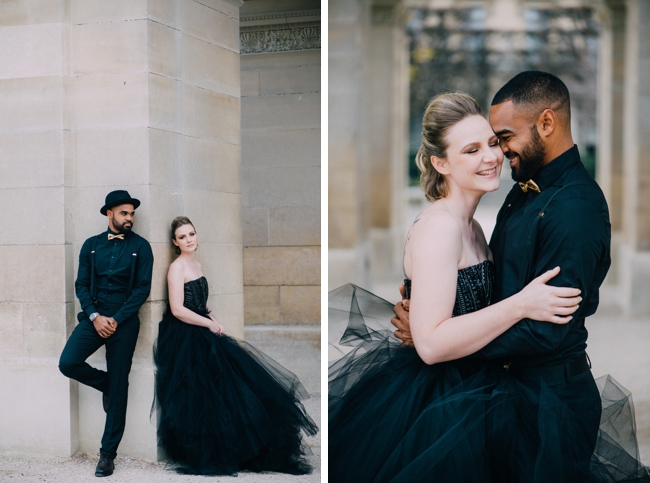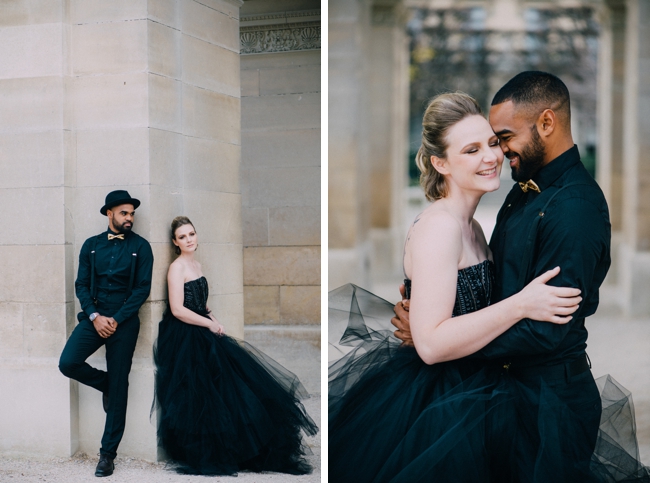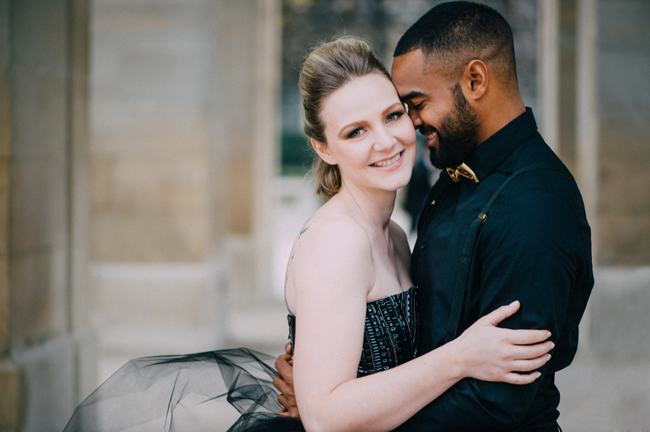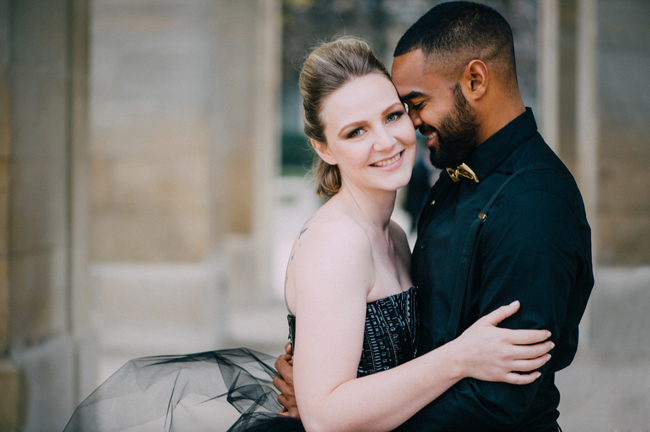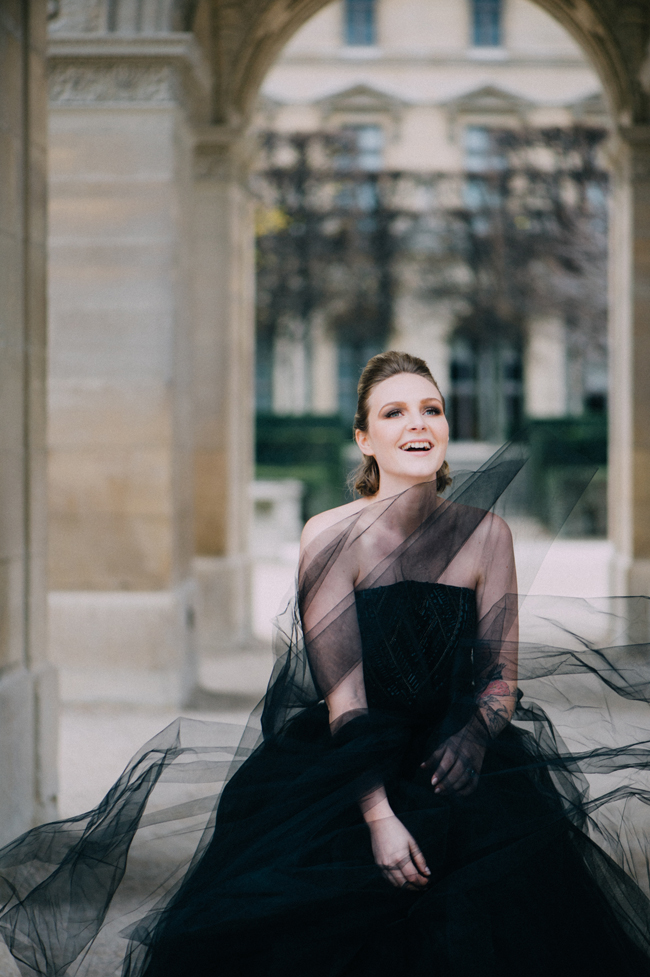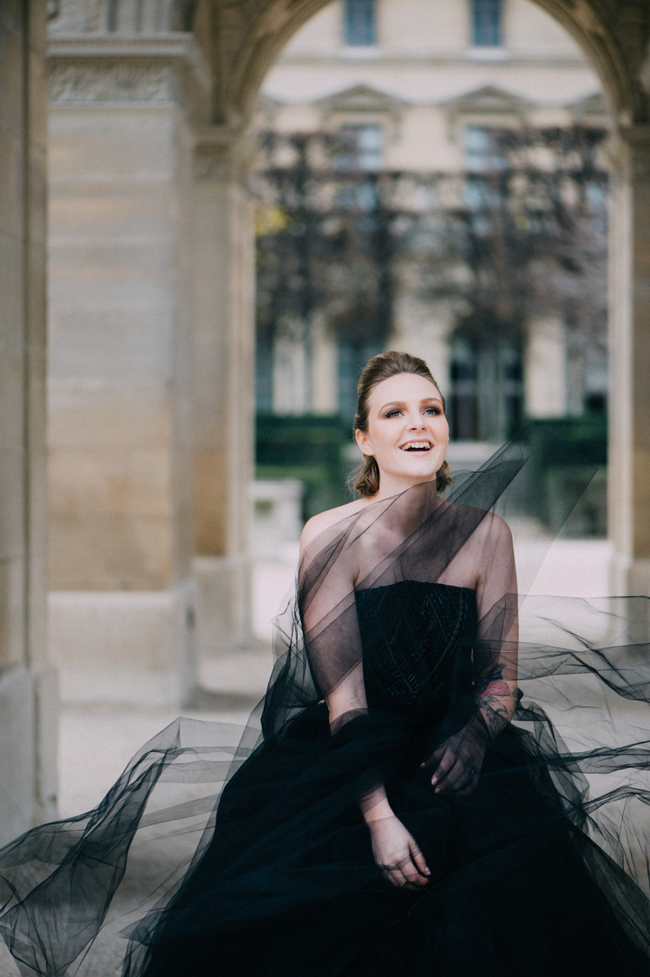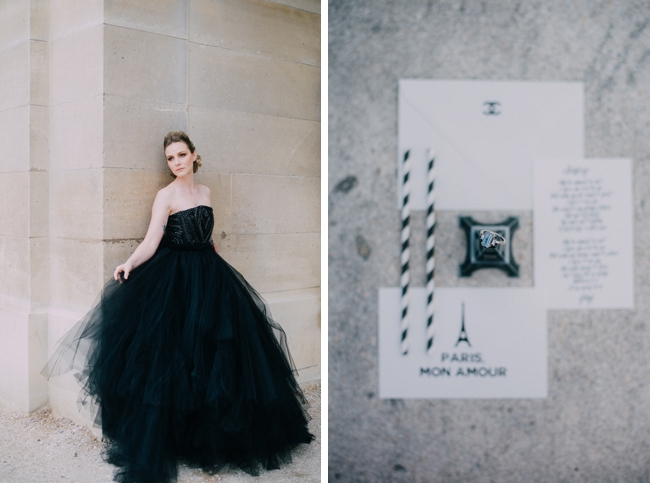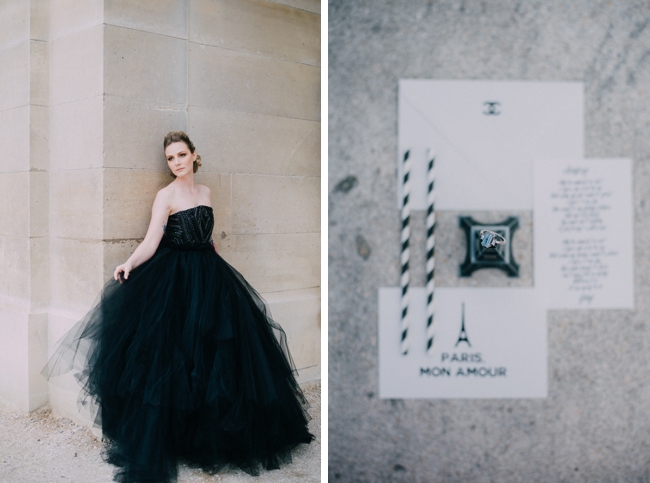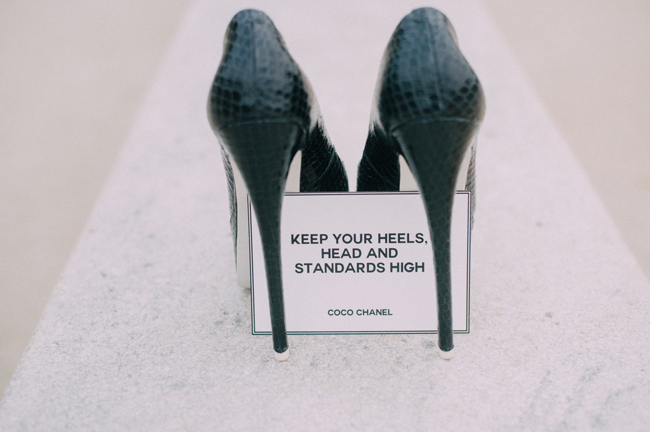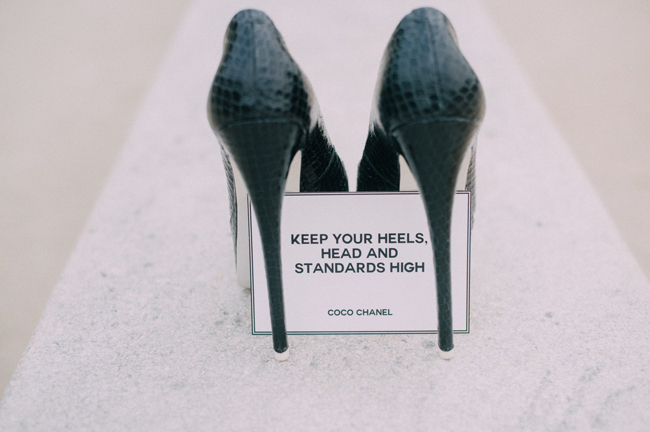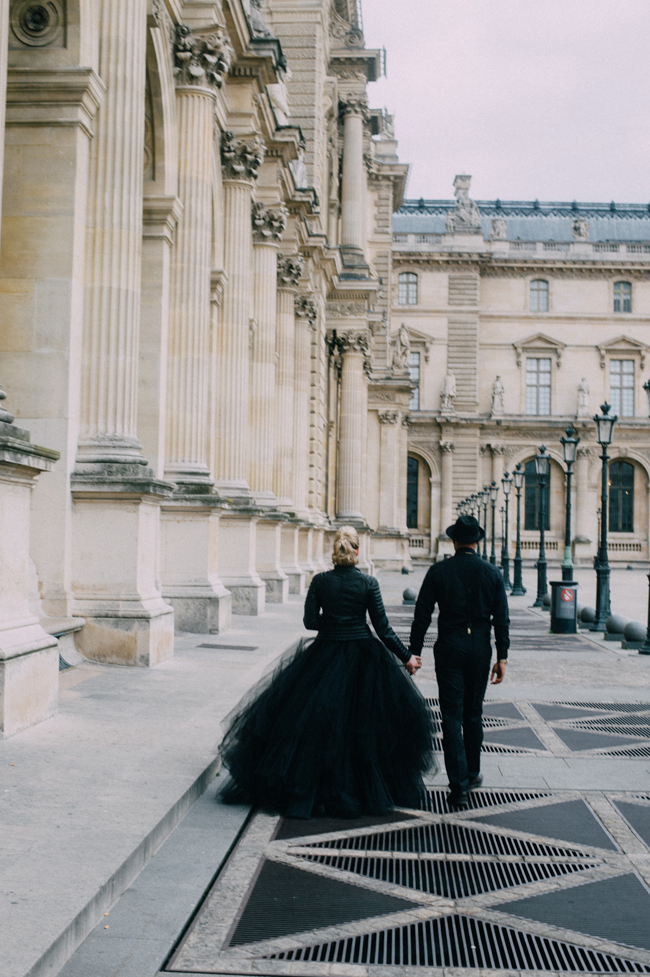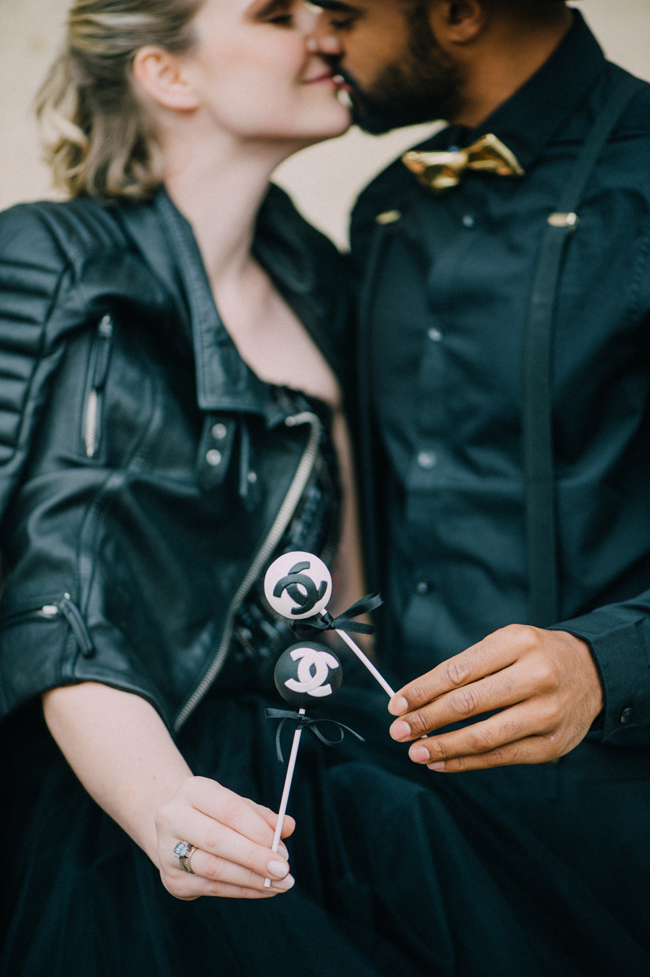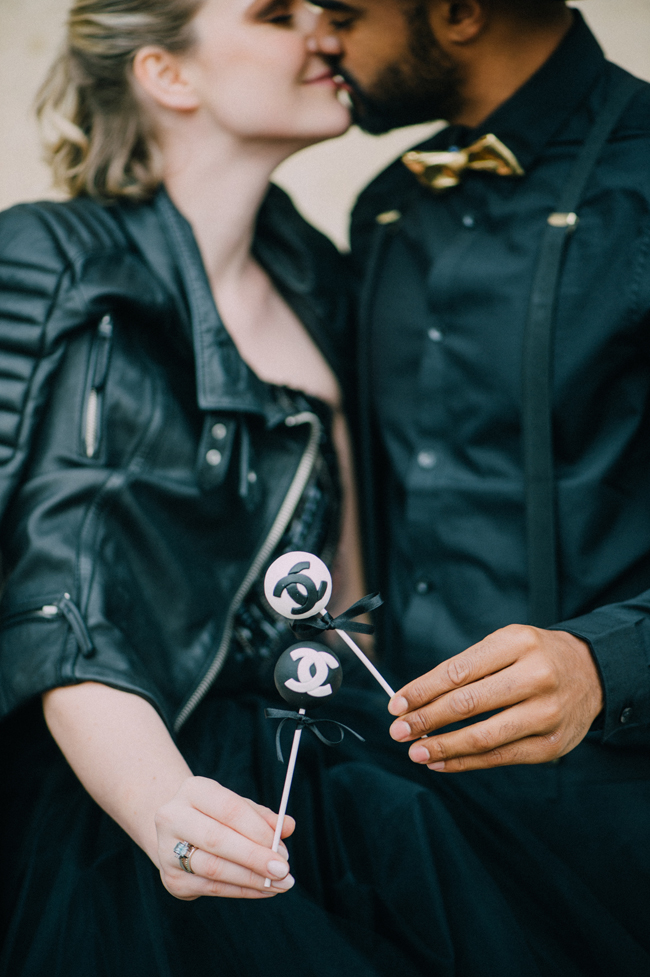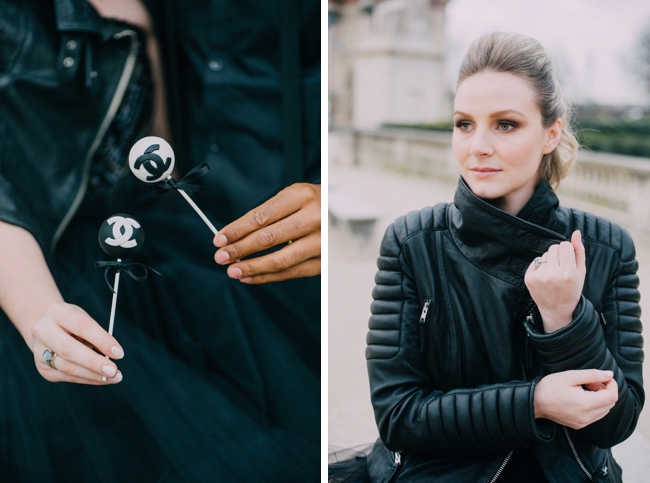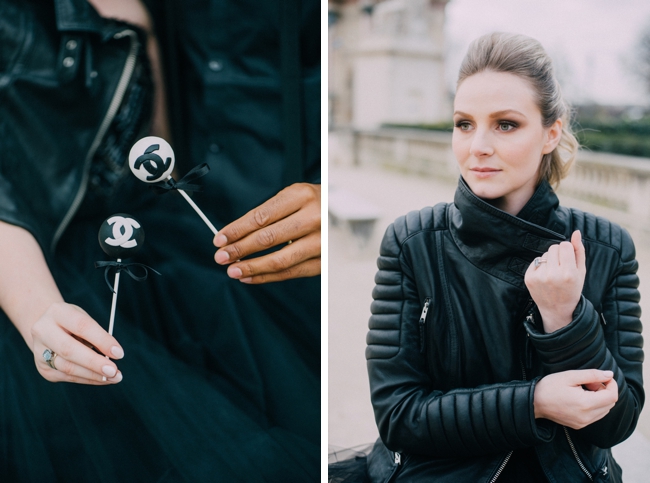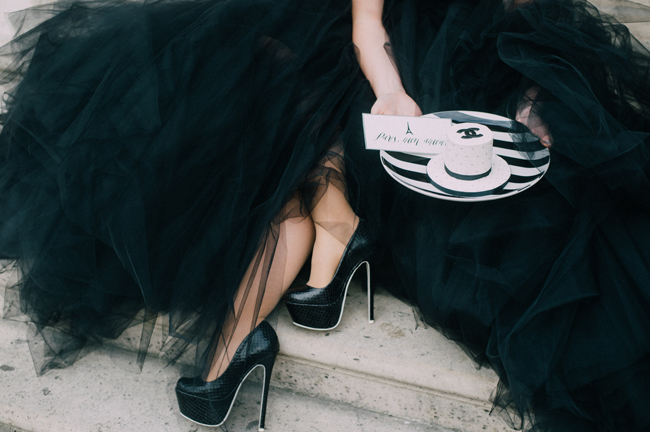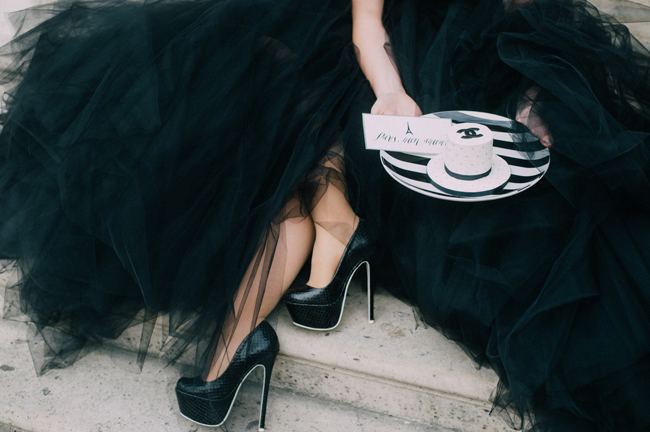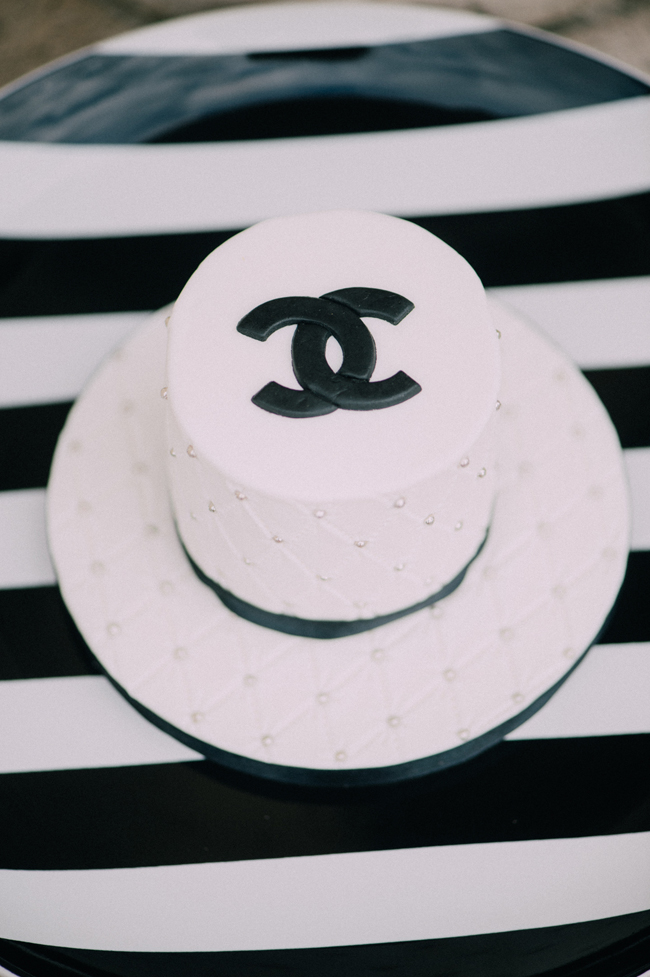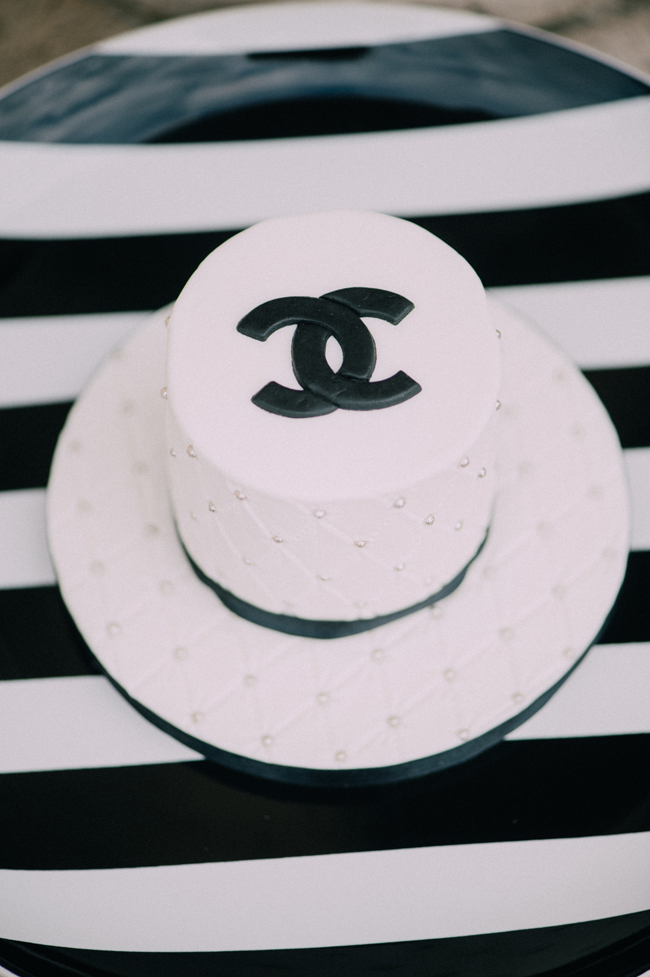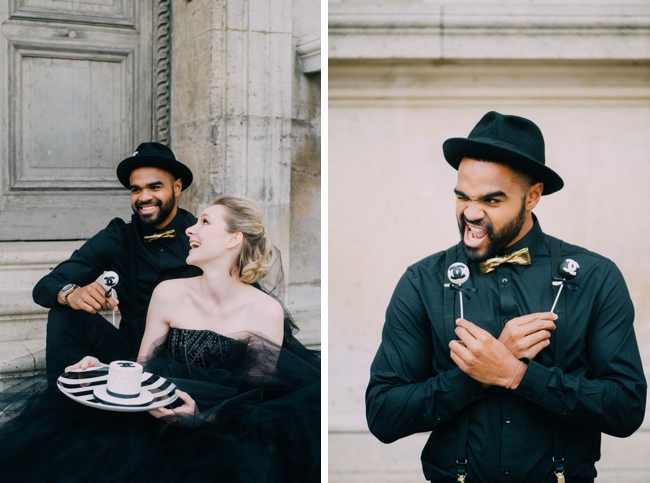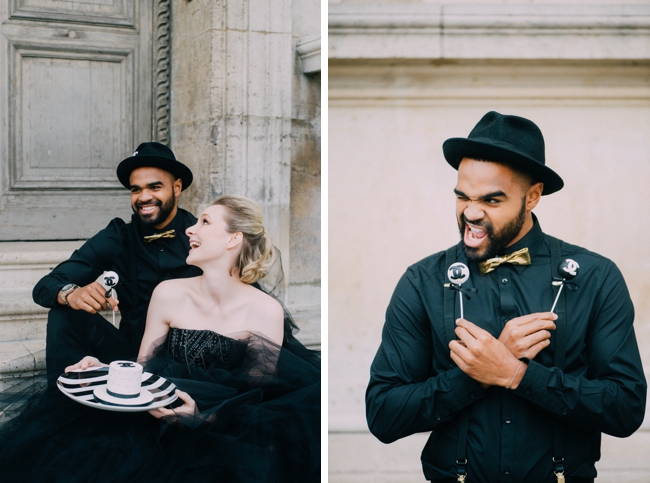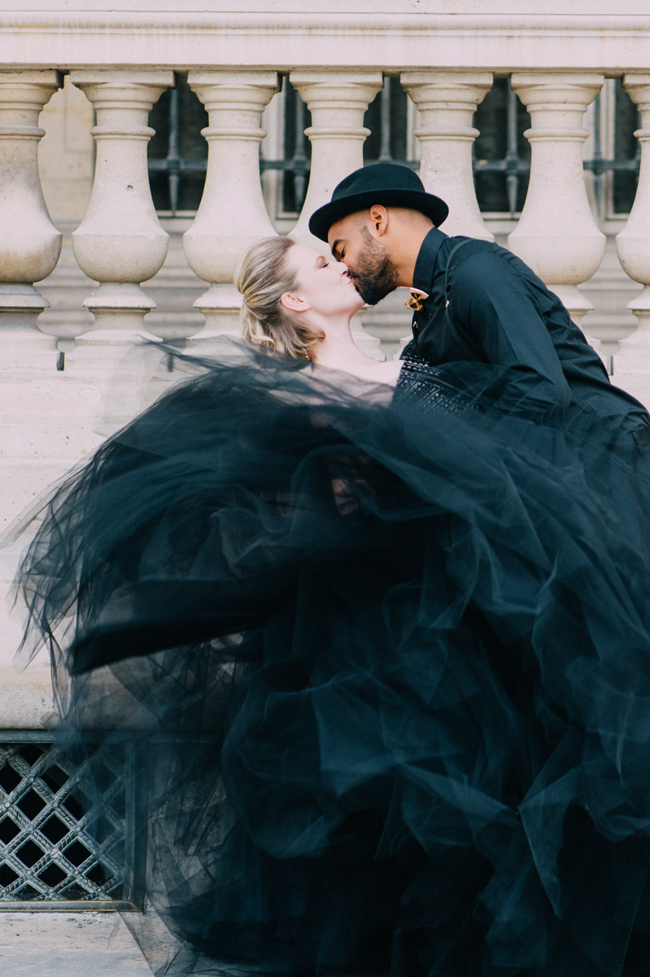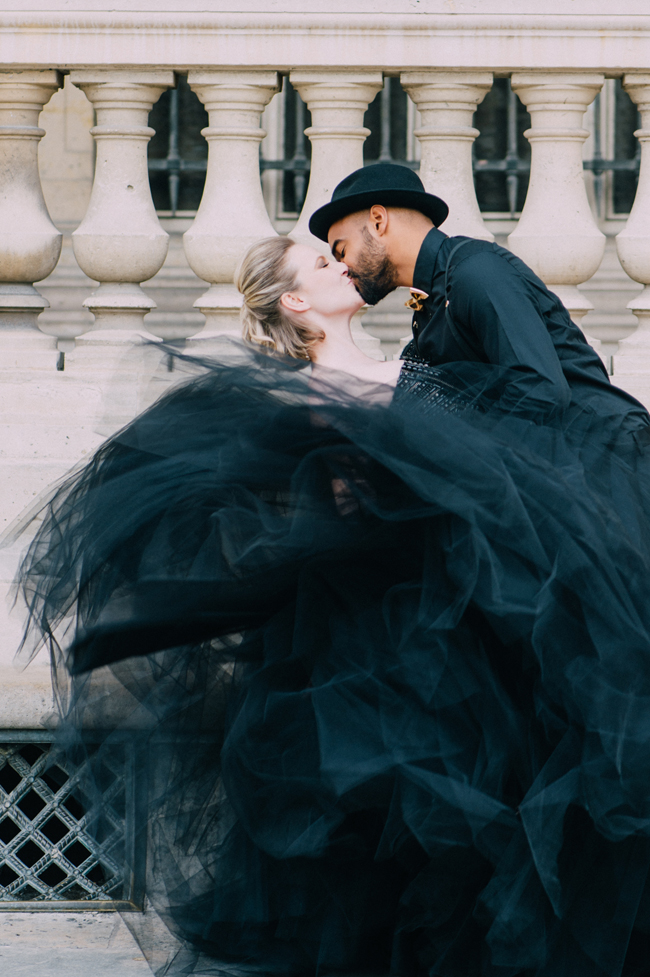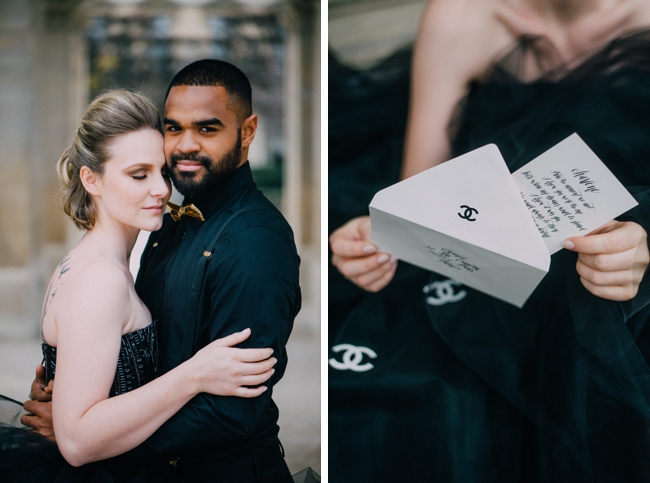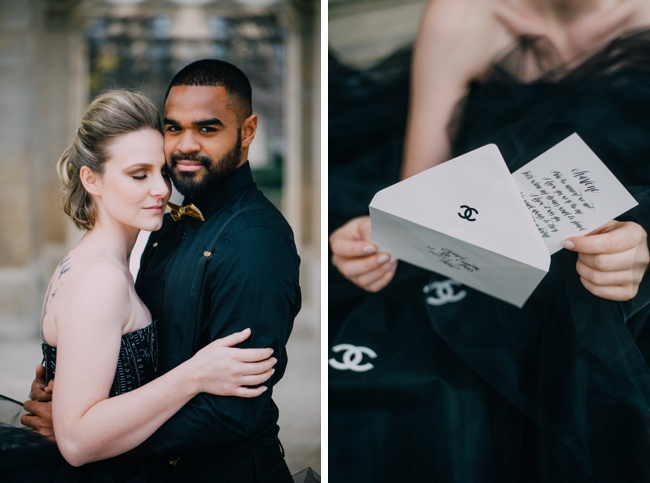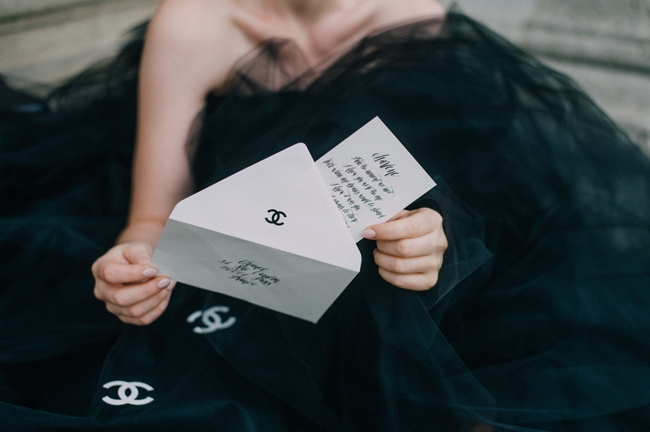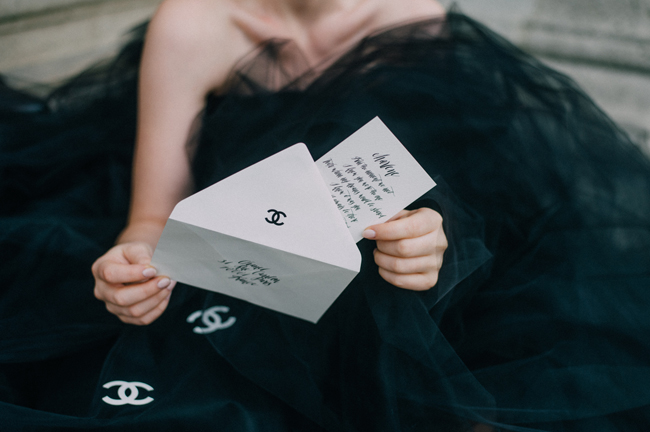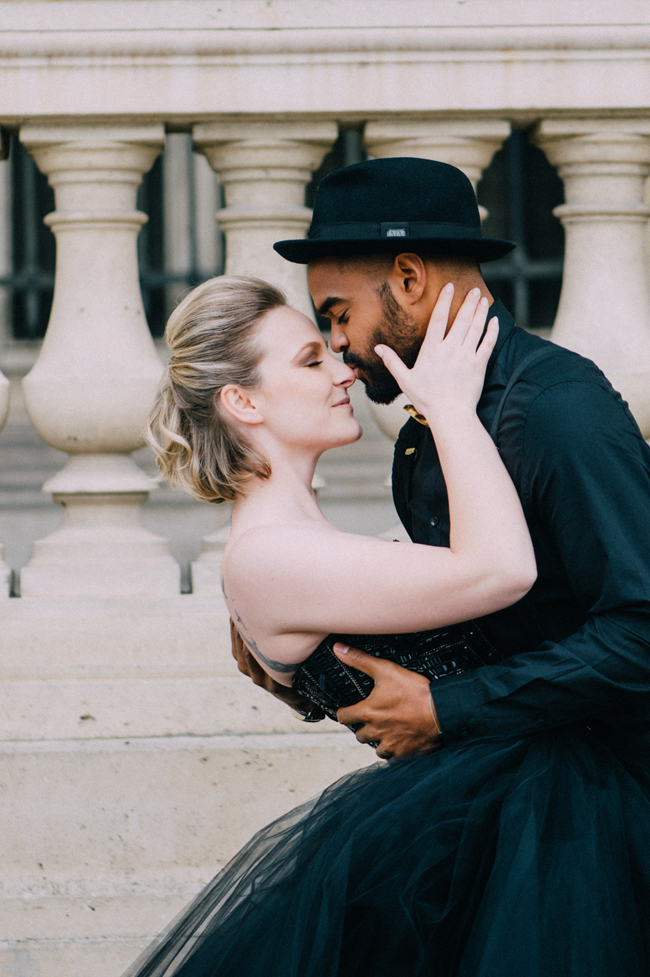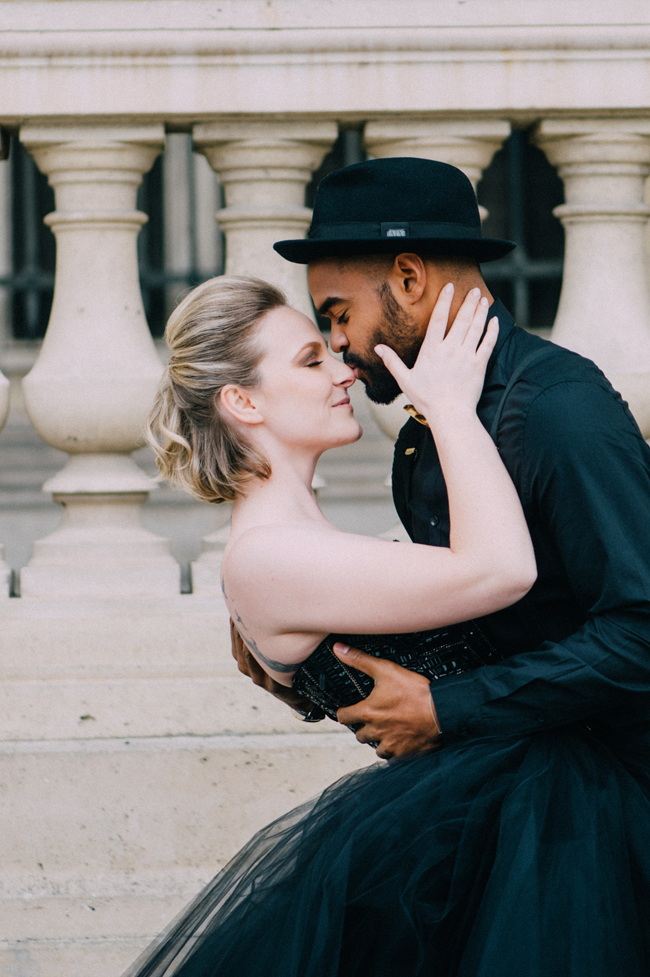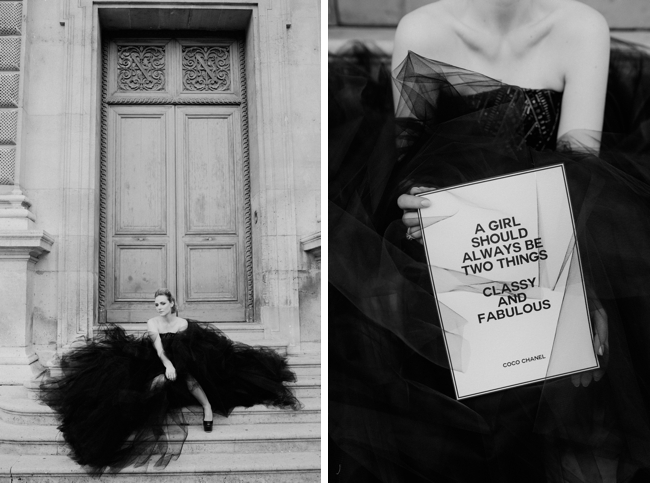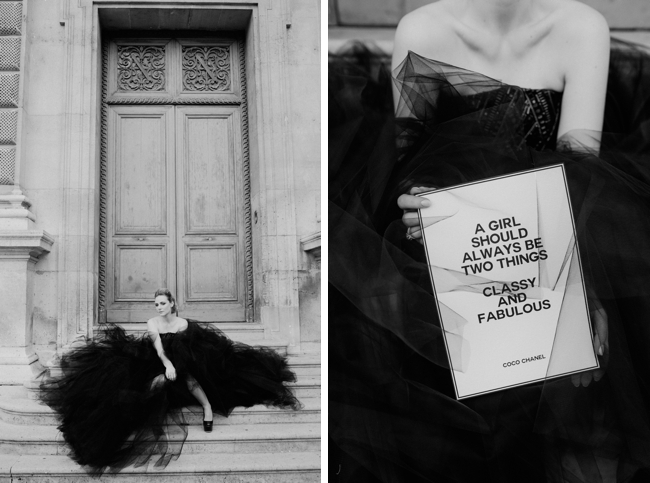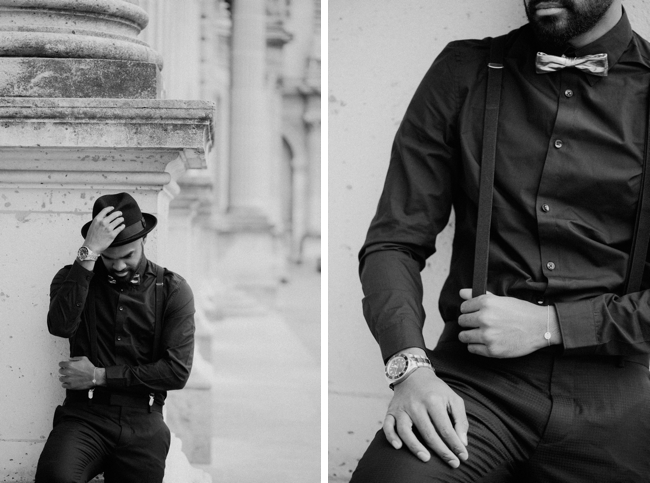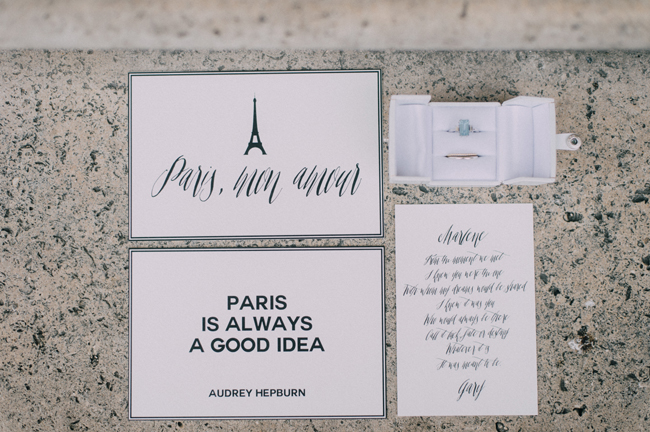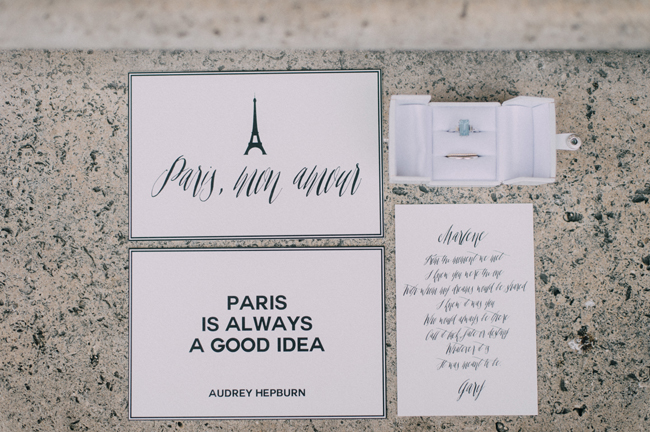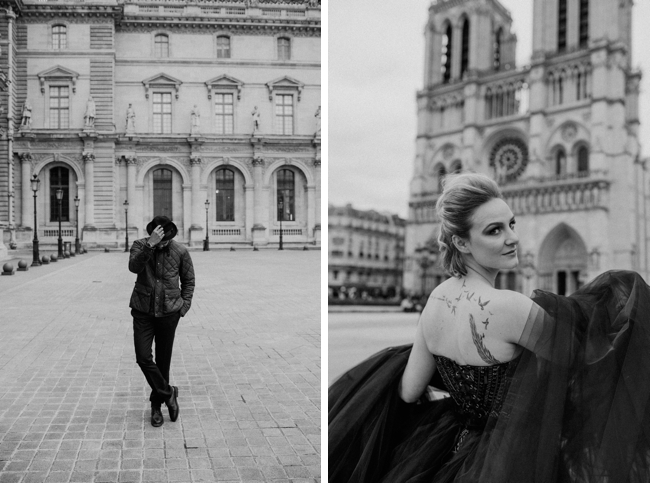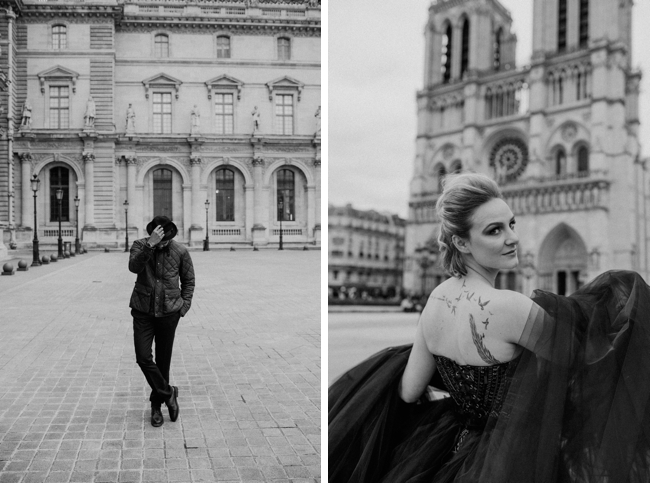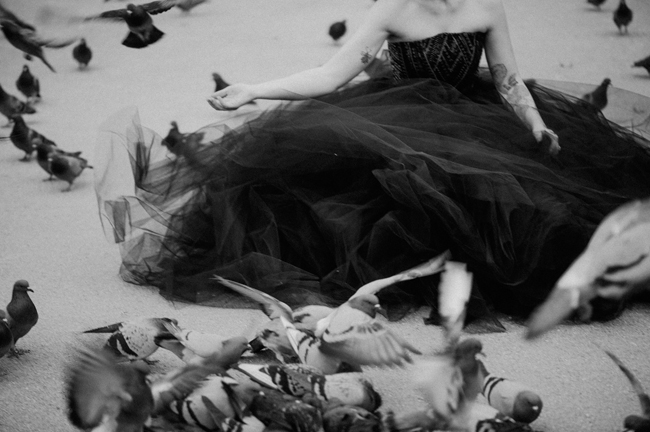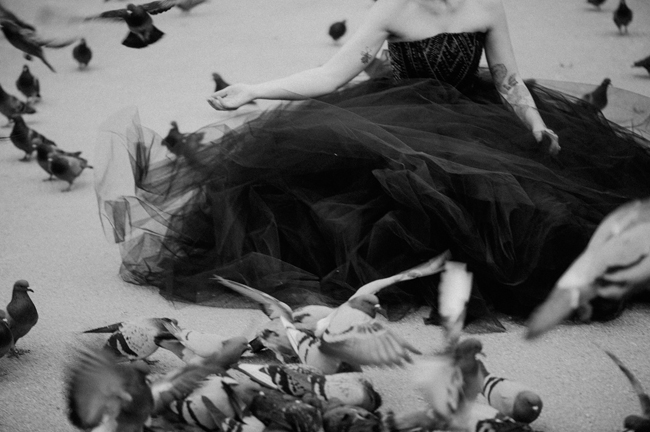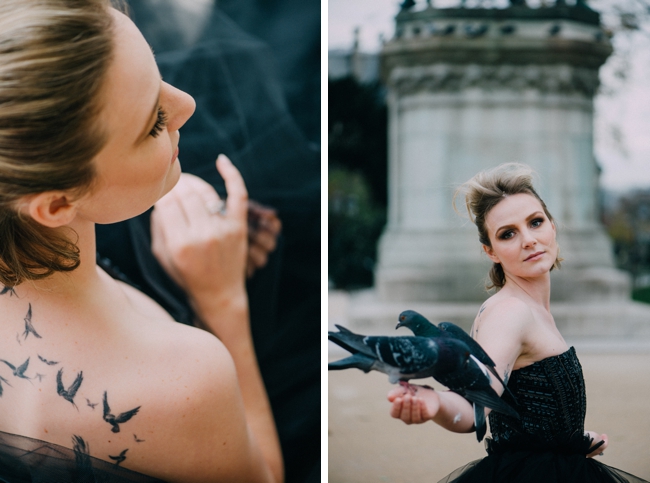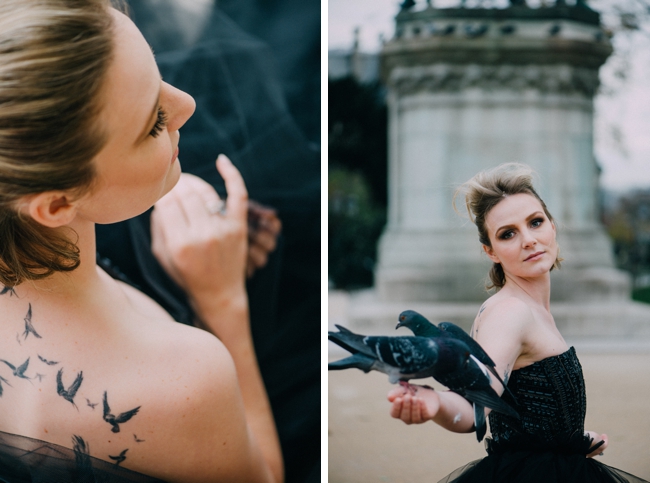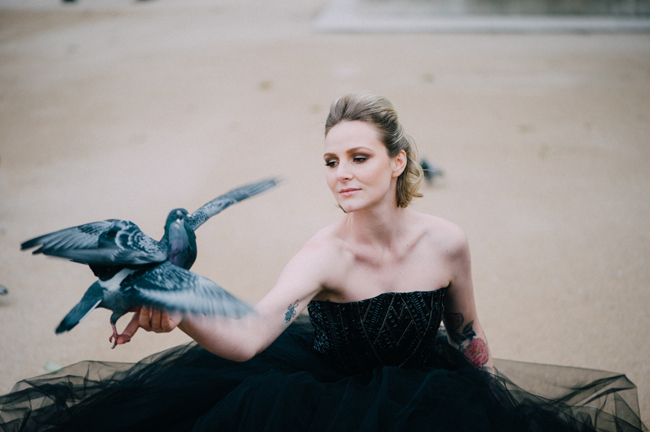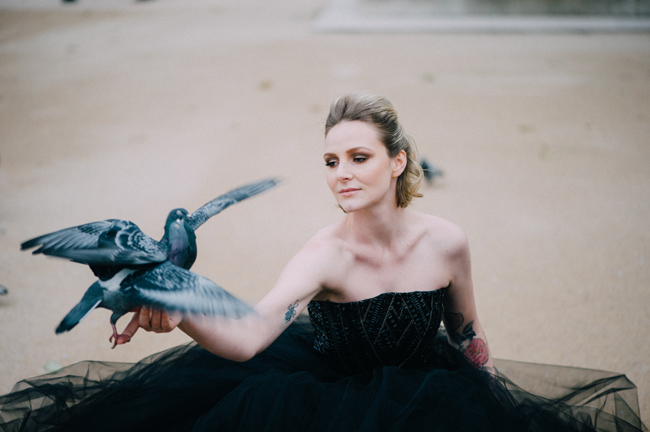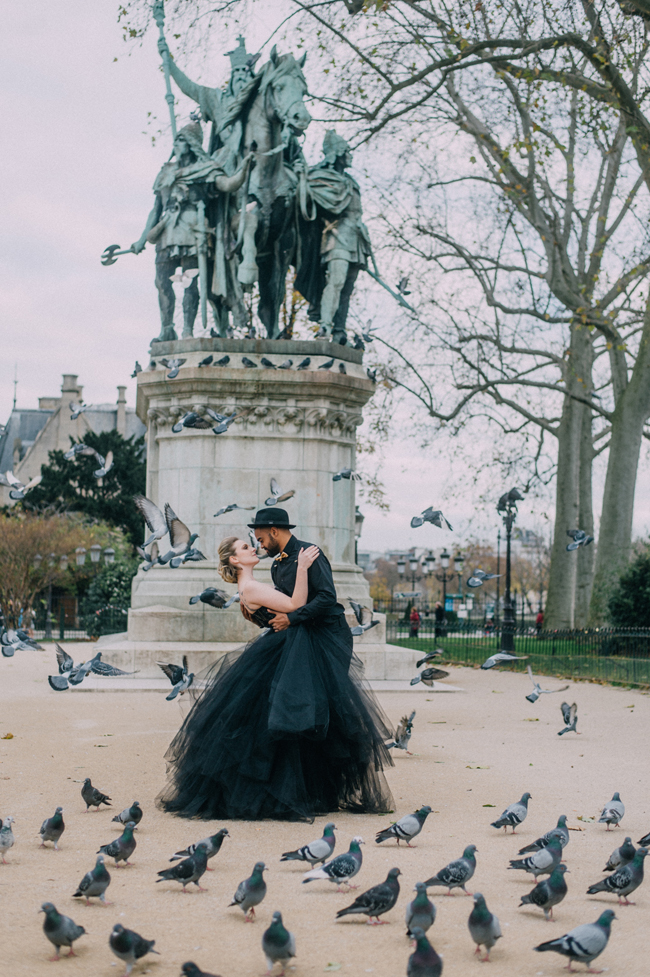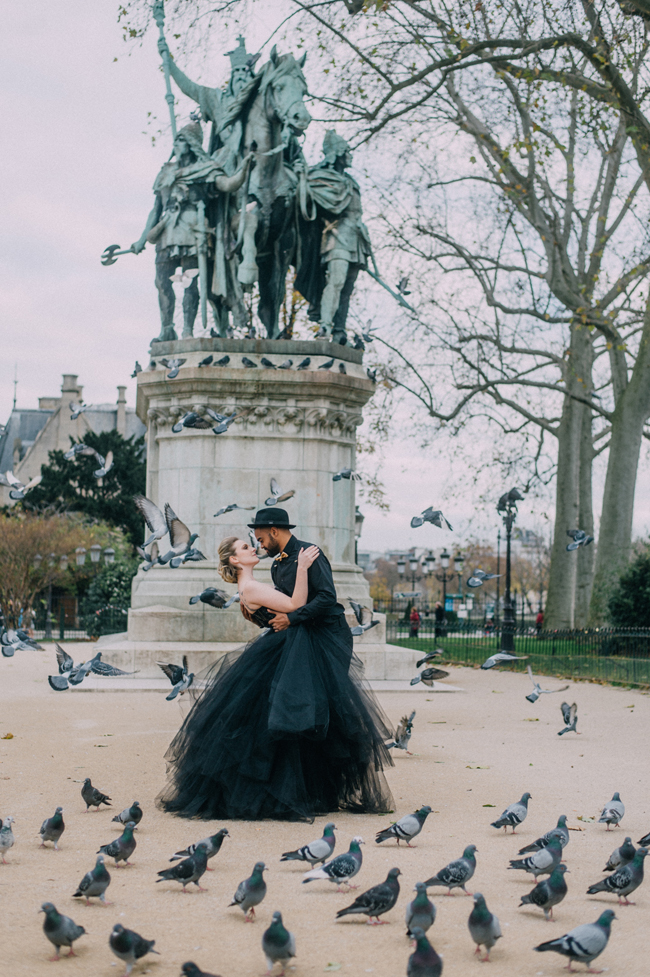 CREDITS
Photography: Ladies & Lord | Makeup: Sfumato Makeup | Dress: Eva Poleschinski | Jewellery: Rosa Marlene | Cake: Betty's Bakery Molecular Sensations | Stationery: Goldmarie
This engagement shoot first appeared on French Wedding Style.