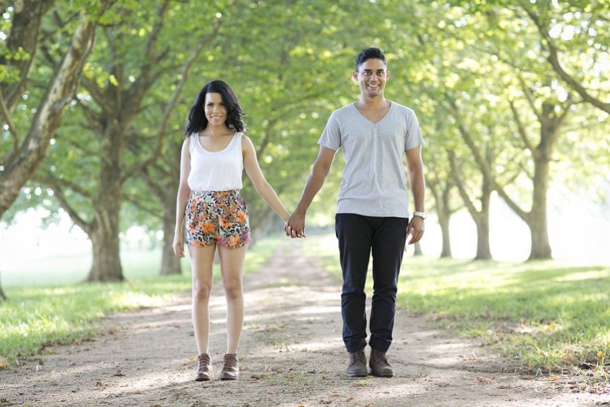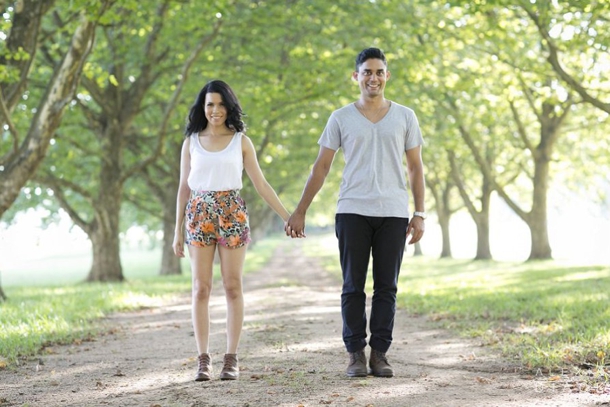 Who doesn't love a man in uniform? And when that uniform is a fire fighter's… well. Take one handsome fireman (who some of you might recognise from the most recent series of Survivor SA) and one drop dead gorgeous makeup artist, and sparks fly. Philip and Lynnal are the loved-up couple in today's fab, colourful engagement shoot from Alexis Diack – and Philip even brought along his gear for a few of the pics! I adore Lynnal's stylish outfit changes too, and the fact that they ended of with a bit of flare, literally (supervised by Fireman Philip of course!).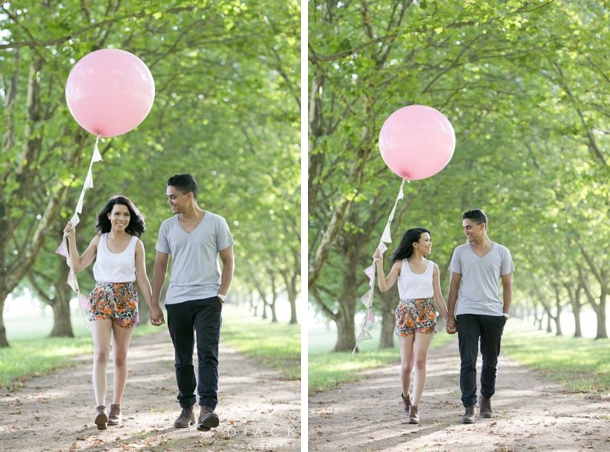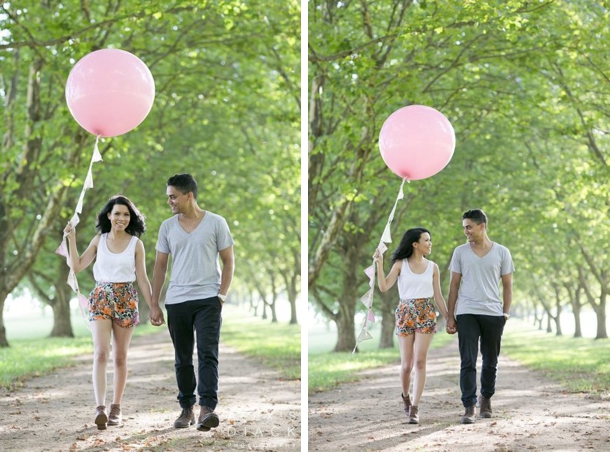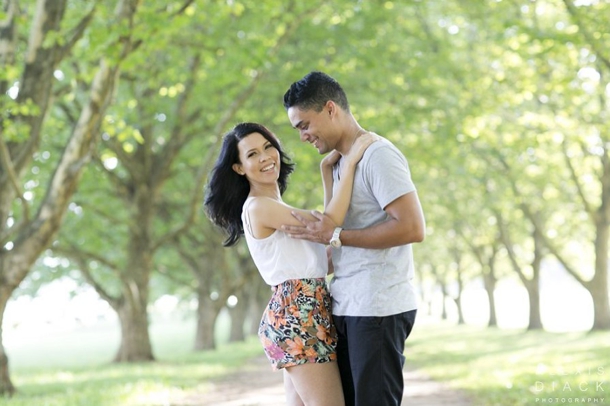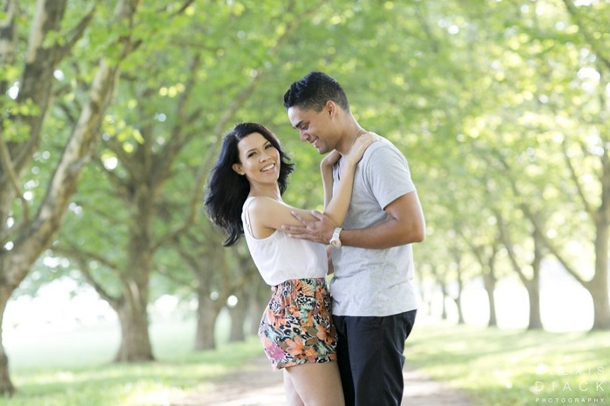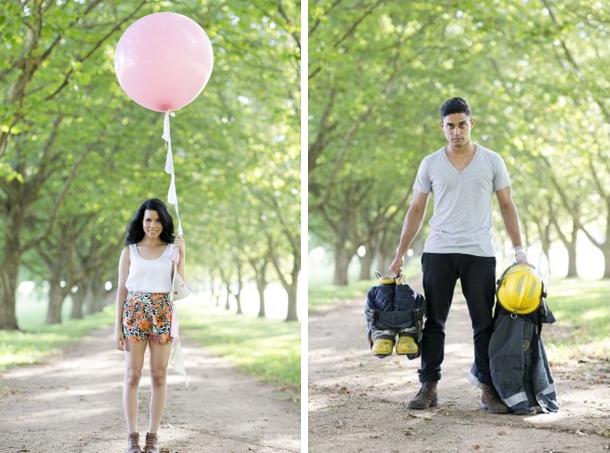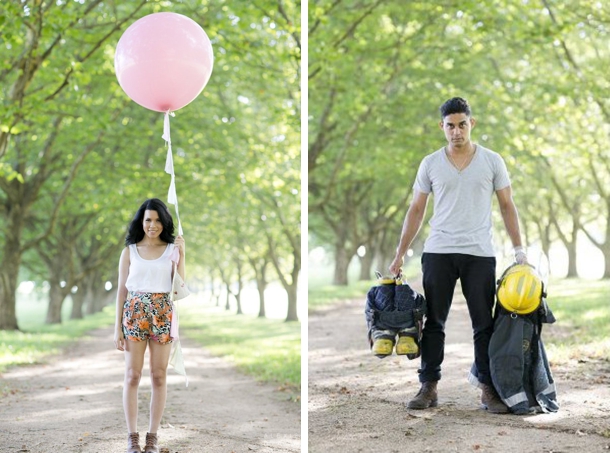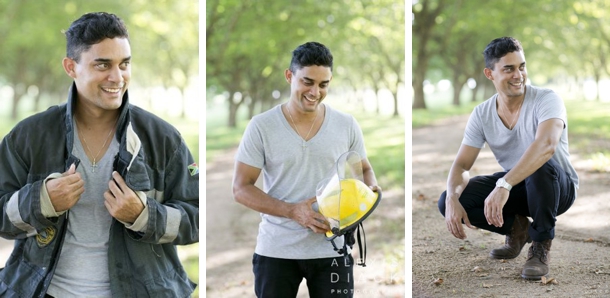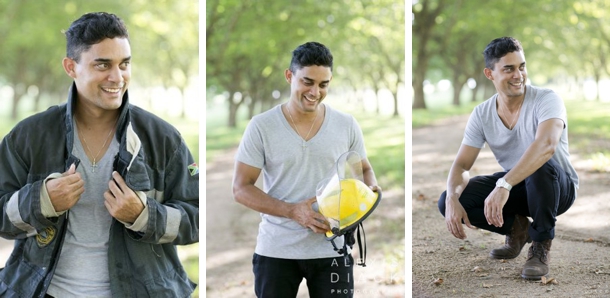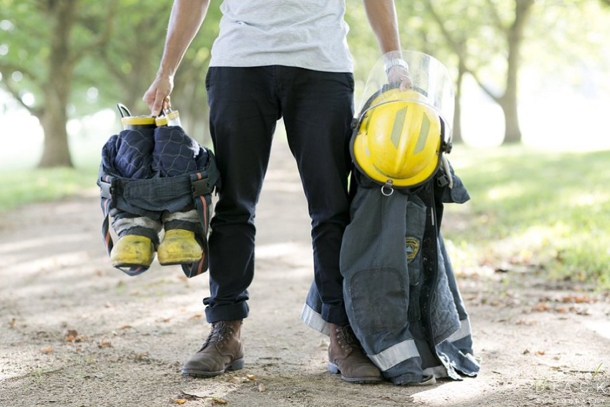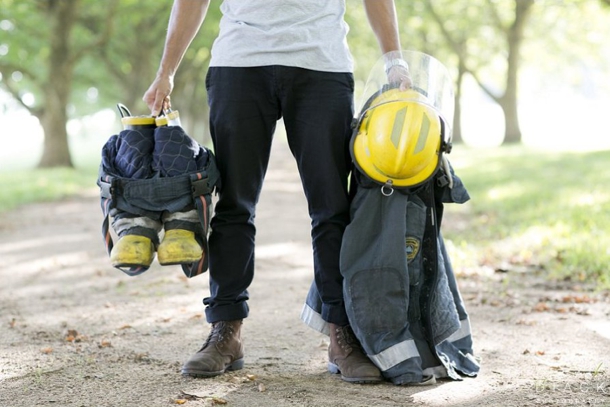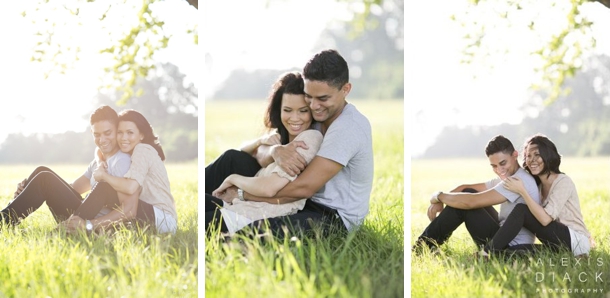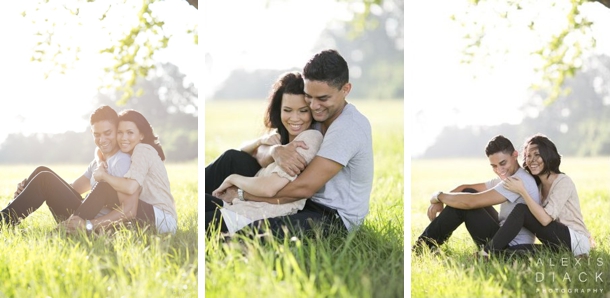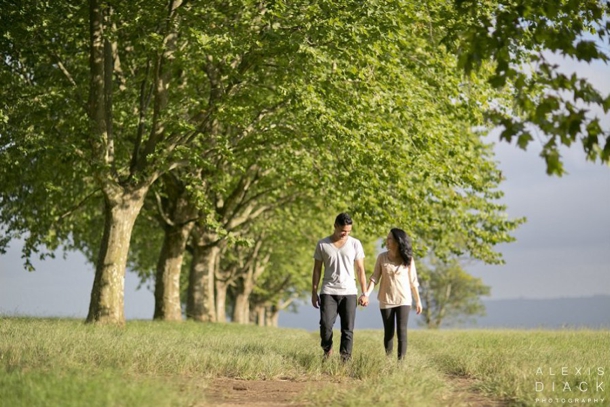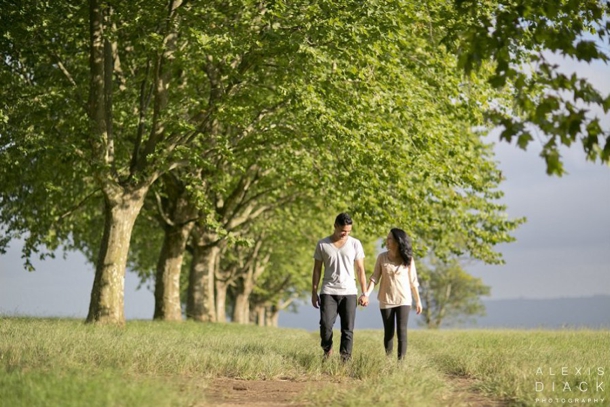 Alexis sent along some background on this happy couple…
How did you meet and fall in love?
Our earliest recollection of each other was sharing a microphone while singing together in a Sunday school Christmas production as little kids. We hadn't seen each other in years and reconnected in January 2013 after Lynnal returned from a nine week working holiday in India. Phil, being the well travelled person that he is, got in contact to find out about the trip. This sparked dialogue and a friendship began. We both were not interested in being in a relationship, and were adamant that we were "just friends," but the more we hung out the more we found ease and contentment in each others' company.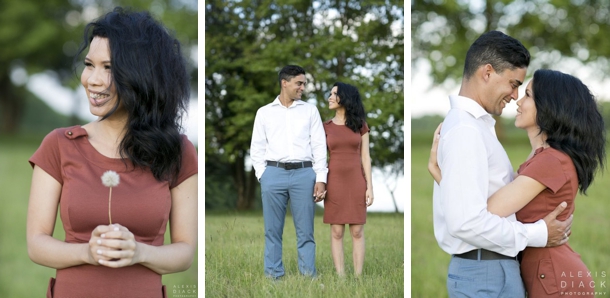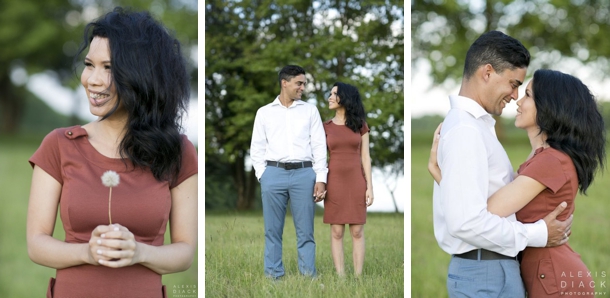 When did you know this was love?
Lynnal: I knew that it was love a week after we started dating. I cared deeply for Phil as a friend and that was growing rapidly.
Phil: I spent a lot of time with her, and the more time we spent together, the more I learned about her. I thought "This one is worth it. This is the one. I might actually be in love."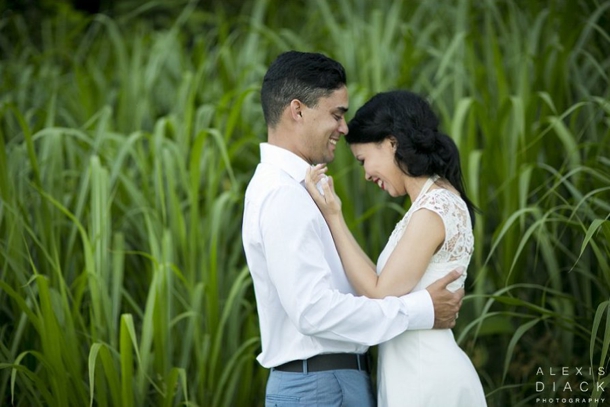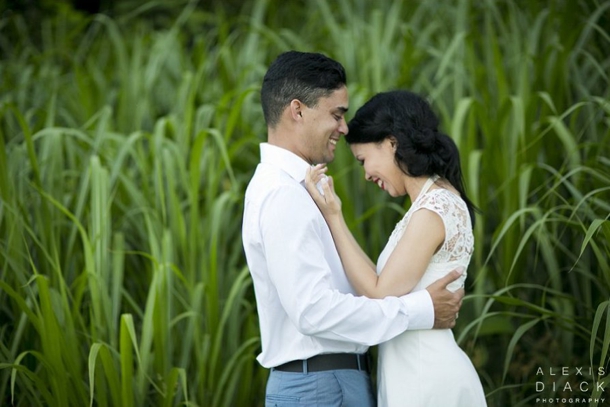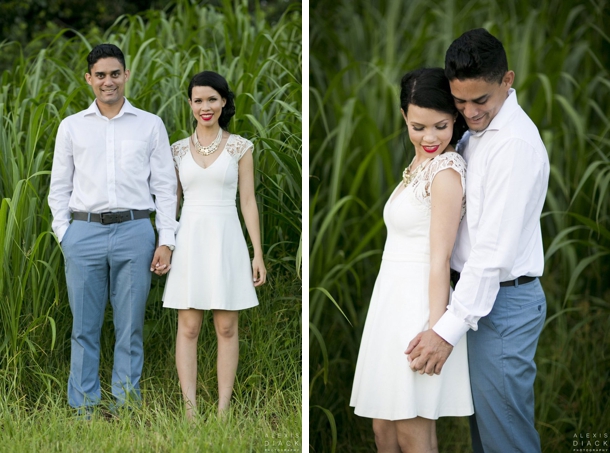 What do you enjoy doing as a couple?
Everything! Cooking, eating, watching movies, walking on the beach.