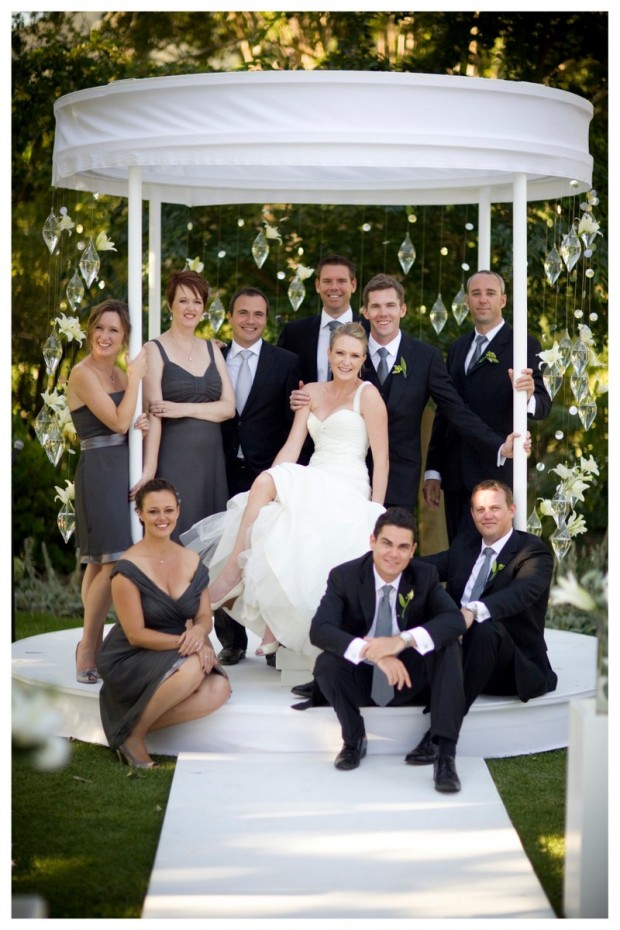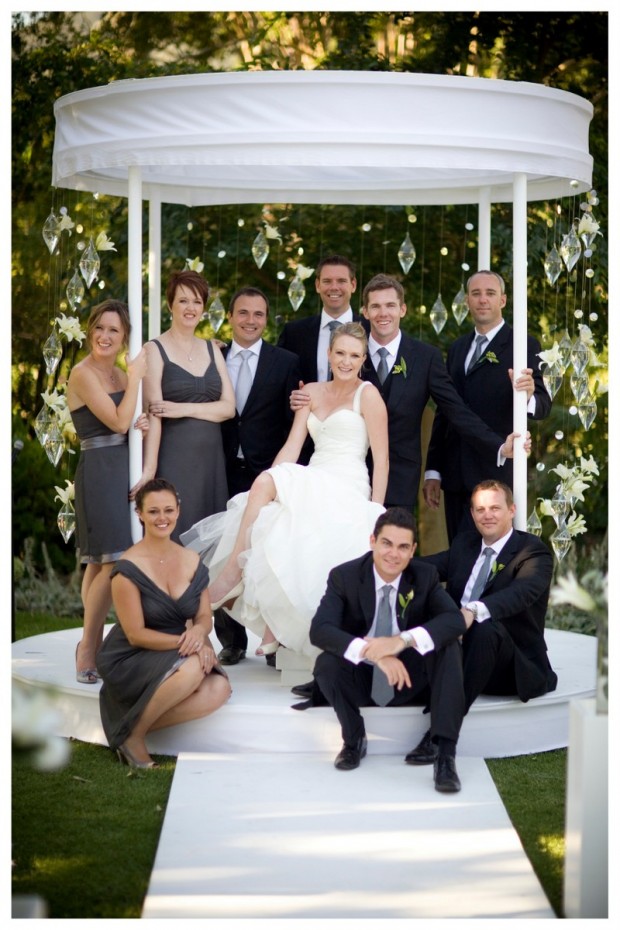 One of the things I love about SouthBound Bride being a destination wedding blog, is that I'm not limited to a particular aesthetic in the weddings I feature. Which suits me perfectly, since I have pretty eclectic tastes myself. I've featured beautiful vintage weddings, boho beachy celebrations, African-tastic bush scenes, city slickers, even themed weddings. I adore them all. Today's wedding doesn't fit into a particular mould – it's set in the beautiful Cape countryside but has elements of classy city minimalism; it's elegant and sophisticated, but with fun touches like fresh oyster shucking and a pimped up dessert table. And all of this within the most gorgeous white on white palette. It's quintessentially Capetonian, and no surprise that it's been so perfectly rendered, since it was co-ordinated by the awesome team at Wedding Concepts and photographed by Jan-Hendrik. I know you're going to love it as much as I do!
From the bride, Catherine:
Mark and I met on a weekend away with mutual friends. Just over a year later, Mark took me away for a long weekend to the very fabulous Le Residence in Franschhoek. The proposal was done in the middle of an orchard while the sun was setting. Then, just around the corner, they had arranged a gazebo with a day bed sprinkled with rose petals complete with chilled champagne and strawberries.
From the Wedding Concepts team:
Weddings these days are often characterised by a notion of infinite embellishment. It's rare to come across a couple with a temperate level-headedness like Cath and Mark. Sophisticated, yes. Style conscious, no doubt. But not to the point where reason is traded for regality. They opted for a wedding that matched their honest and uncomplicated outlook on life. They didn't choose between fashion and function – they married the two. Nor did they sacrifice pleasure for perfection; they gave each its rightful place. All aspects were carefully considered: the sensuous single strap wedding dress, the ceremony with its softly draped canopy gently swaying in the summer breeze, the off-beat though cool-to-the core acoustic folk music trio, the freshly shucked oysters served against the backdrop of the Bainskloof's verdant foothills… Yet none of these dethroned relaxation as the guest of honour. (Lest we forget DJ Legwarmer who, with her treasure chest of 80's beats, came a close second.) The reception area, unmistakably clear of intention, languidly awaited guests before unleashing with transparent vigor a party that rocked the roots of this rural valley. Its soul echoed off the retro lounge pieces; its rhythm rippled through the centrepiece pool. Who minds a quick dip in the heat of the moment anyway? White on white and pure as powder, the only reflection of colour to be found was that on the faces of a crowd enthralled. Perspex, glass and flickering candlelight illuminated a night made of recollection and cohesion. Only one culprit remained untamed – the cheeky, gleeful dessert station which, not surprisingly, claimed its first victims even before starters were served.
Big thank yous both to the couple, and to Wedding Concepts for allowing me to featuring this beautiful wedding! And of course, thank you to Jan-Hendrik!
SERVICE PROVIDERS
Venue & catering: Grand Dedale | Photography: Jan Hendrik | Co-ordination: Hannes Loubser for Wedding Concepts | Flowers: Foci Function Concepts
SBB ♥ Wedding Concepts, a featured member of our Directory