It's four o'clock in the morning and I'm singing "I could have danced all night; I could have danced all night, and still have begged for more. I could have spread my wings, and done a thousand things I've never done before…" whilst searching for pictures of wedding décor online. I think it means we are officially in the final stretch. Less than two months to go! :))
So, how will we decorate our wedding? Well… there's table settings, for which I found myself reading a book on French and English etiquette (which I am utterly relishing) to be certain as to which cutlery to hire. There are colour schemes, where contemplation has brought me to the interesting conclusion that I am completely smitten with the colour seafoam green (or perhaps it's just these shoes?).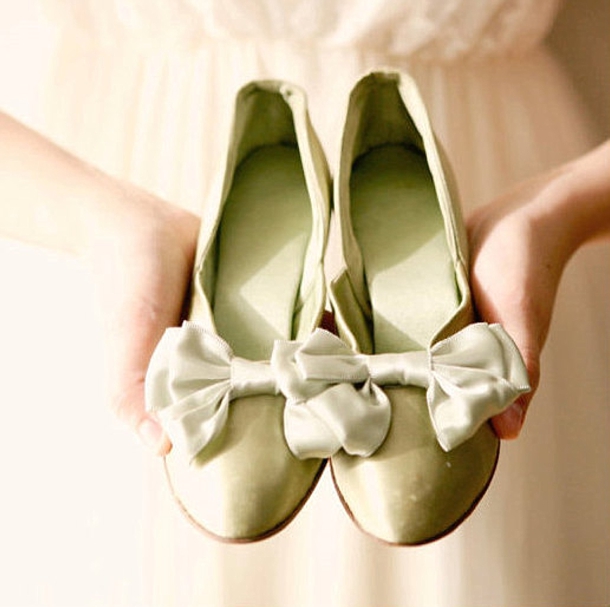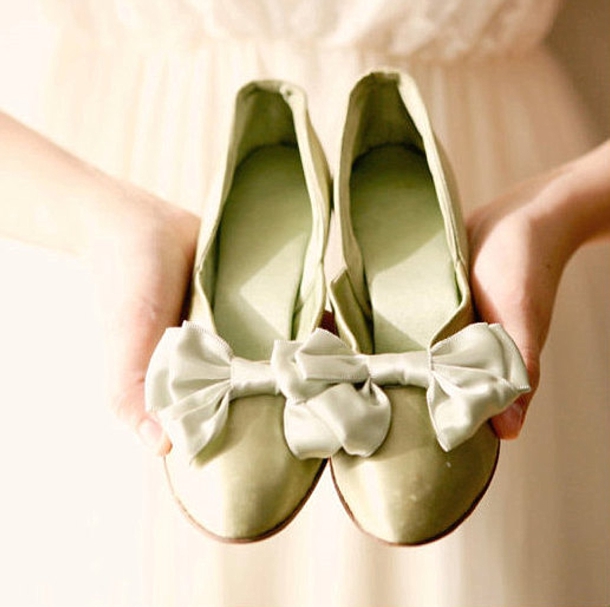 Source: Whichgoose on Etsy
There are the flowers – which I am trying to select to have meaning, following the rules of the Victorian 'language of flowers' – hoping for availability without sacrificing the colours I would like. And then there are the little details; the quirky, little bursts of personality and the general atmosphere of the wedding that people remember.
I love the old French character of Chené and Andy's wedding: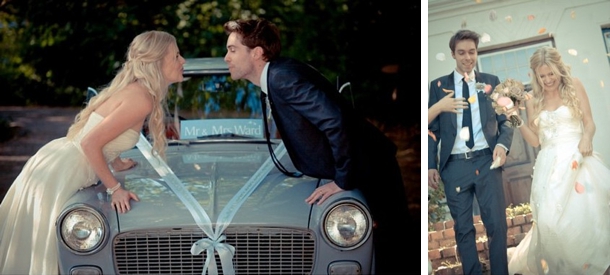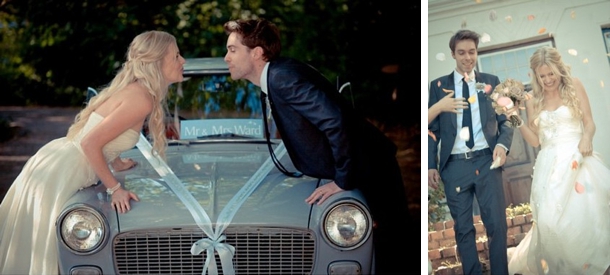 Source: Chené & Andy's wedding on SBB, photographed by Abigail K 
And the light, fresh outdoor feel of the wedding from the movie Julie and Julia: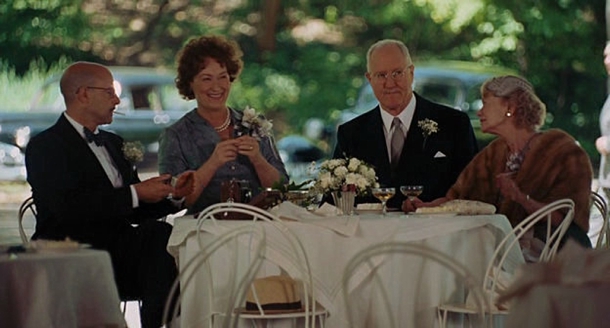 I have also found THE most perfect favour idea in the world: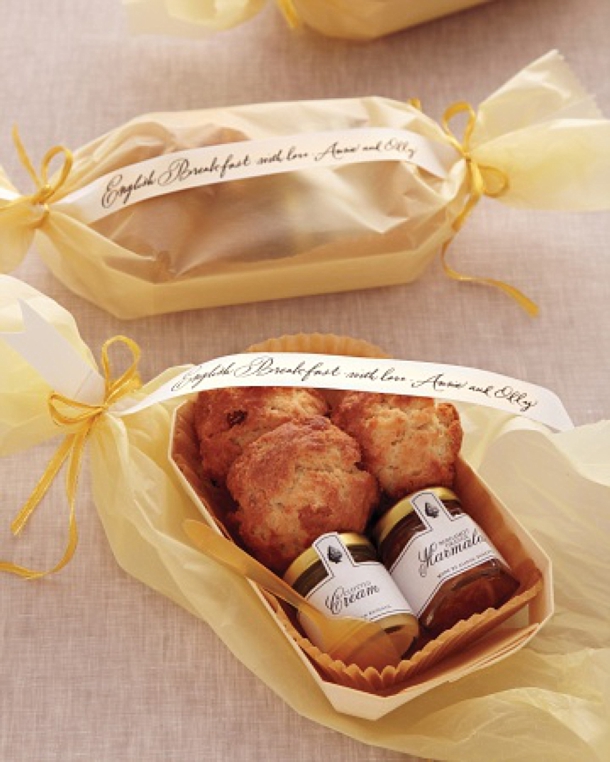 Source: Martha Stewart
And this deliciously effortless and swoon-worthy bouquet of roses: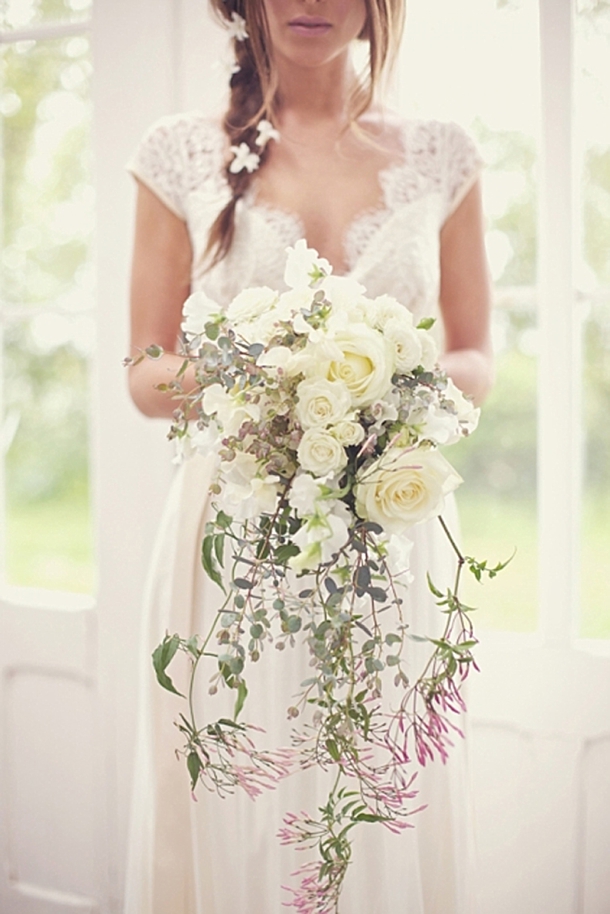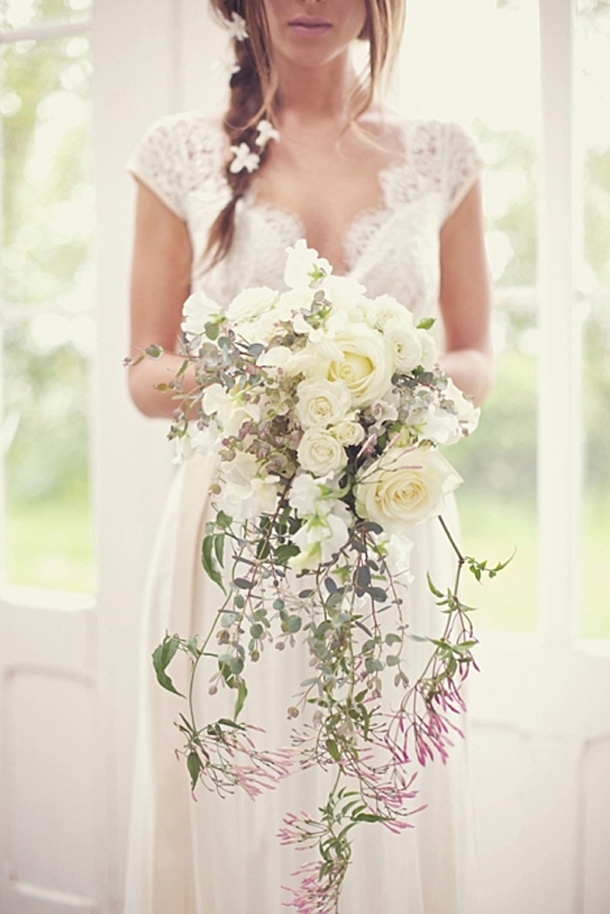 Source: Sarah Gawler/Hannah Gooch via Ruffled
In this fascinating wedding planning process I seem to have stumbled upon and learnt something too . When I first started selecting wedding details I chose all sorts of new and different things, fresh ideas, gorgeous unique details. But each time it has come closer and closer to final decision making I have realised that even though I love all the novel ideas, my heart seems to always make me pick rather traditional options. As it turns out being 'wedding-like' has become a rather important description for me. All the pictures in 'the wedding document' were of long tables, grand banquet tables which photograph amazingly… but come choosing time, I couldn't see past wanting round, like in the memories I have of weddings. All different bridesmaids dresses? I loved the idea and was sold on it for quite a while… But when the time came to send in the final designs my heart ruled that they were all to be the same.
So, as it turns out, I am surprisingly traditional, and largely swayed by my happy memories of traditional weddings. It appears that I just don't want to miss out on any of the tradition at all – I don't want to lose the one chance to have our very own 'wedding-like' memories. And I suddenly understand it – why so many brides have done things the same way over the years. It isn't necessarily lack of inspiration or time on blogs. I searched and searched and found wonderful things. But the truth is that while I might love the perfect homemade scone favours that I really can't take my eyes off and would love to plan for someone else's day… all I really want to do on ours is to sit back, bouquet to one side, and eat my five Jordan almonds with the biggest of smiles on my heart.
Next time: Candice plans her rehearsal dinner!
The series so far: The Proposal | The Inspiration | The Venue | The Cake | The Flower Girls | The Dress