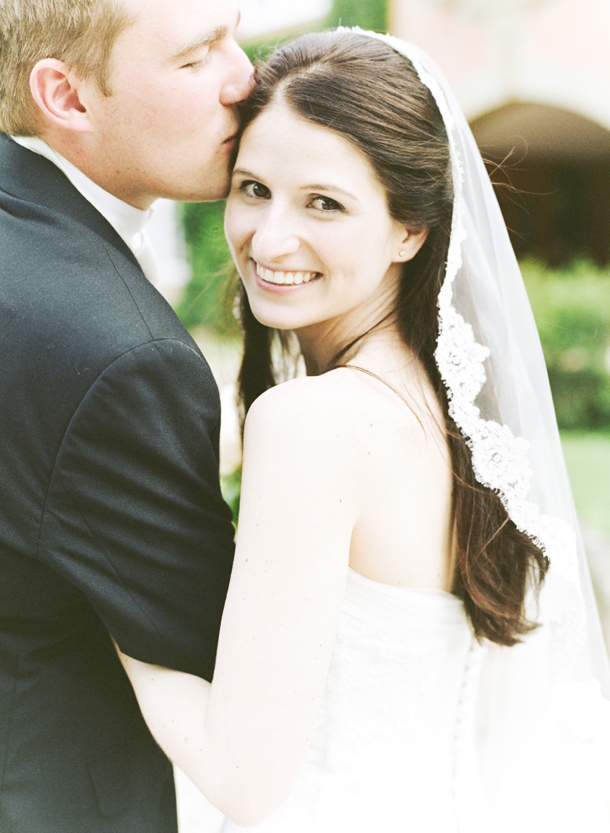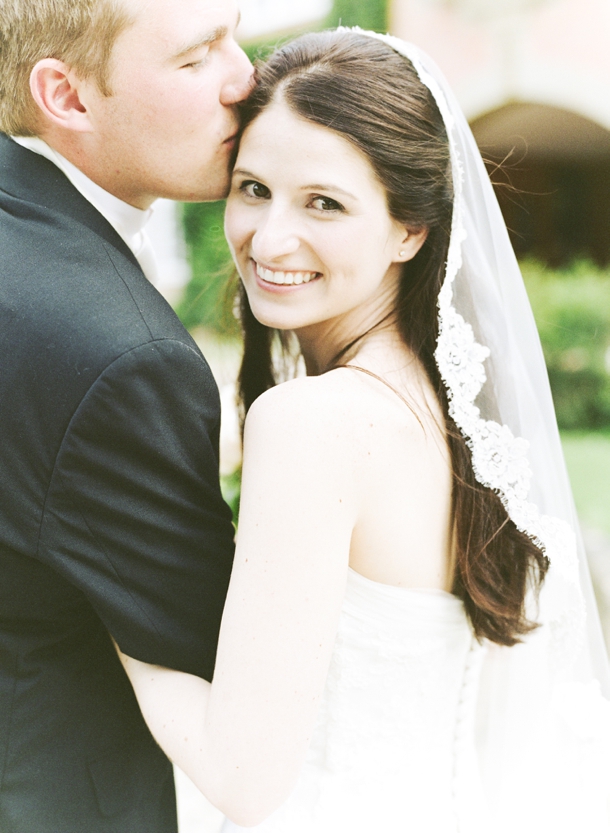 Well, it's always a very special day when I get to share one of our real life bride's weddings with you all. Because I don't know about you, but I feel like these ladies become friends, and by the time I have read all about their inspirations and ideas and shared their excitement, I can't WAIT to see how it all turned out and feel like I was there to raise a glass to their happiness. So it's with great pleasure that I'm sharing the first of our 2013 RLBs' weddings with you today – our lovely Marie Antoinette bride, Candice. I've loved reading her lyrical descriptions of the wedding she dreamed up, inspired by Versailles and Downton Abbey and even a little by The Hobbit. I sighed over her gorgeous themed rehearsal dinner and engagement shoot. And now I can finally show you Candice and Justin's elegant, heartfelt wedding, photographed by an incredible team of US photographer Alicia Swedenborg with our very own Catherine Mac second shooting. Wow. It is AMAZING. And be sure to read Candice's beautiful description of the big day, because if that doesn't make you sigh, you don't have a romantic bone in your body. So without further ado, here's Candice…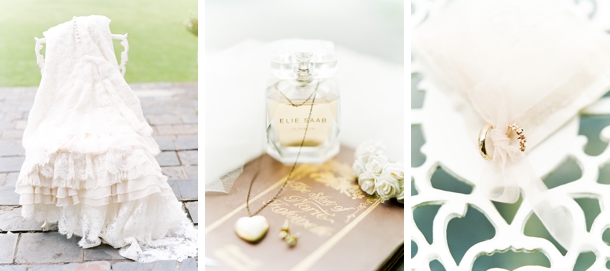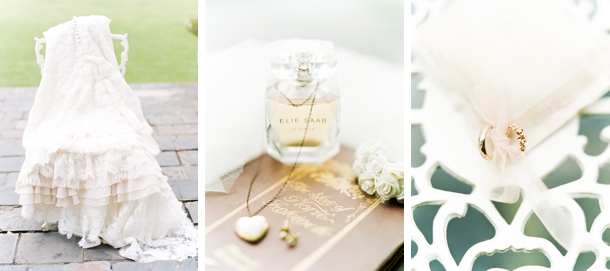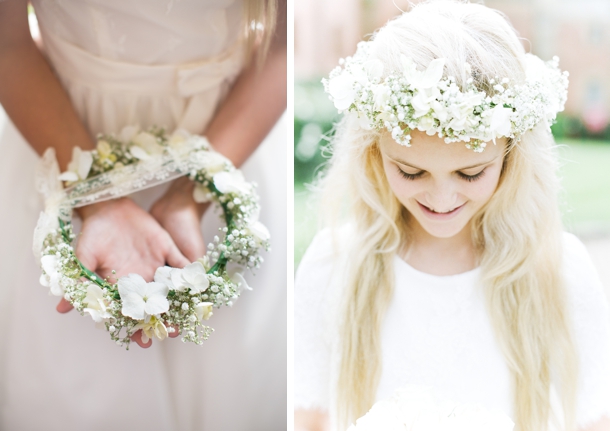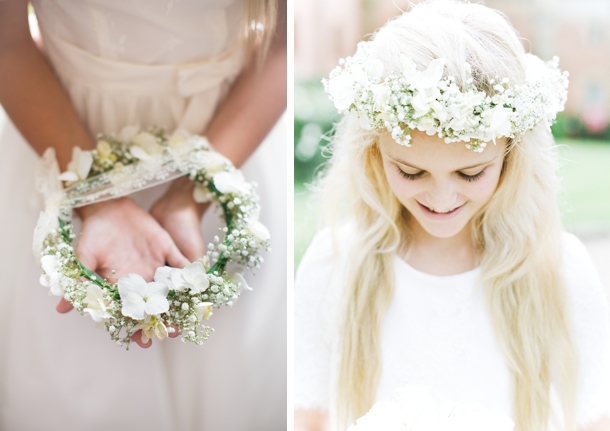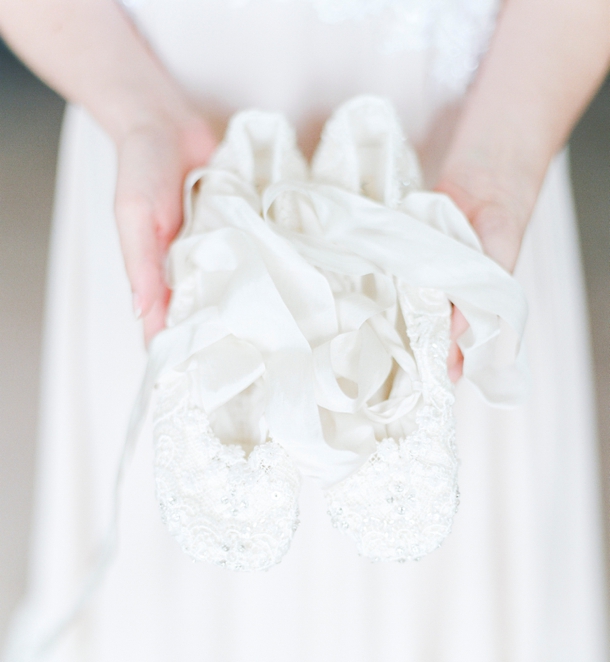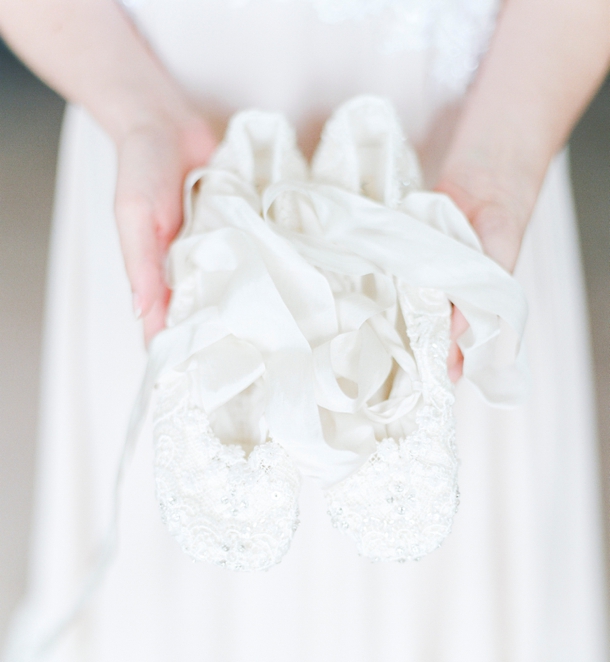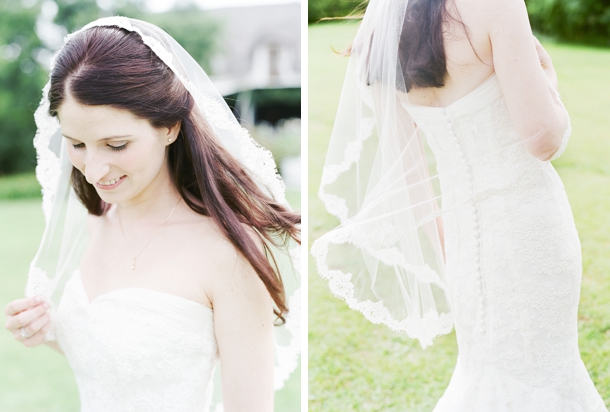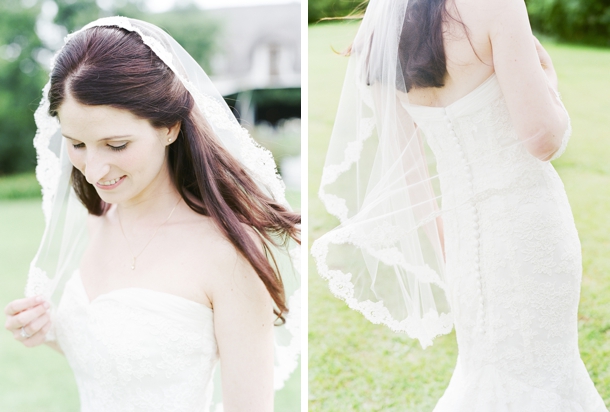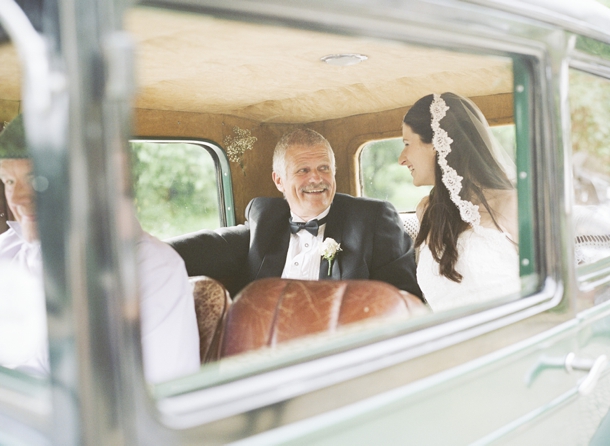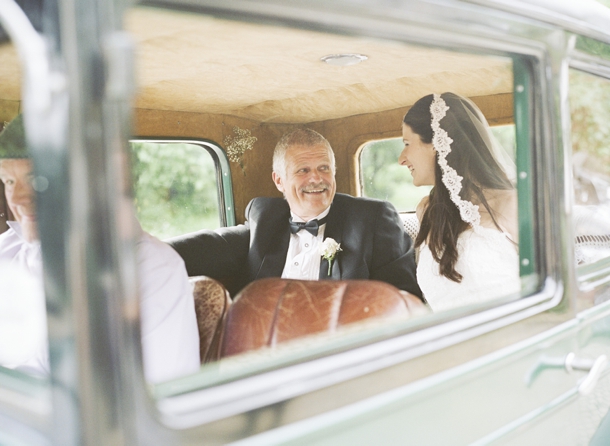 There are some movies that I can just watch over and over. Like walking with an old friend, I can sometimes anticipate what they will say and how things might go, but there's something really wonderful to that, something homely, happy, and somewhat peaceful. Re-watching a movie I love is a little like having a happy memory come to visit, but in a new time, a new setting – maybe shared with a loved one munching popcorn, or on a cold day under a blanket next to a fire – making the experience bigger, richer, an even happier memory. And I think for me the wedding felt a little like that. I had been planning and thinking about it forever, loving cutting out pictures when I was little and loving pinning on Pinterest when I was older. I love weddings, I love the dresses, the tradition, the details, the flowers, the love, the dream. And so the day was a little like sitting with something good and familiar and having it be enriched by how the day progressed. Enhanced, developed, deepened. And it was. More than I could possibly have imagined.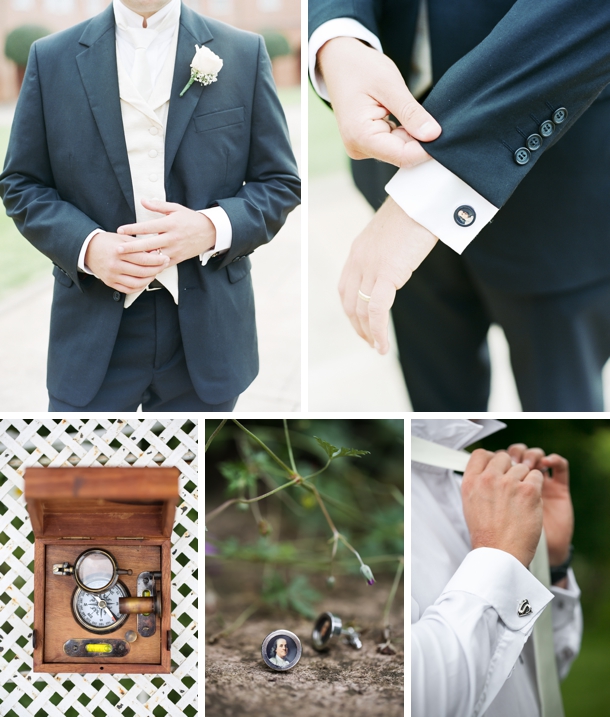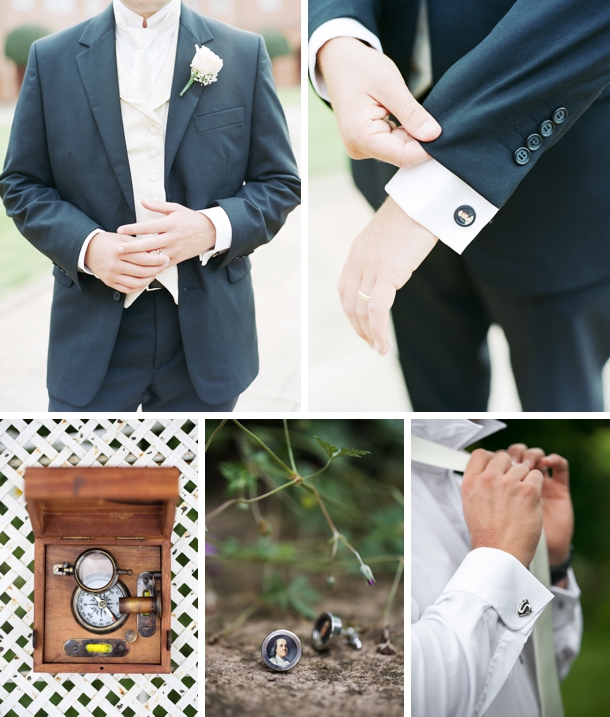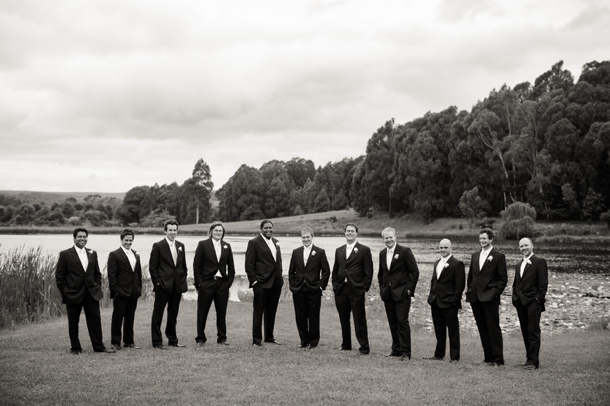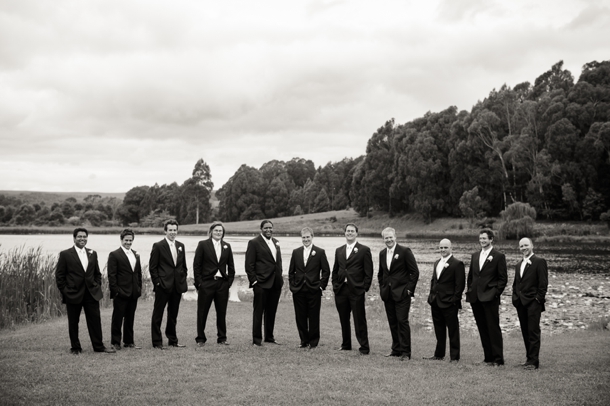 Waking up on wedding day morning I felt a nervous excitement. This was it. This was the day the pictures would become three dimensional. Scary. And I would marry Justin. Marvellously unscary. That seemed like the easiest and most natural thing in the world.
The rain had poured the day before but appeared to be holding off. I held thumbs. It was time to start getting ready. The bridemaids' suite overlooked the lake and we sat at the window in twos having our make-up done. As I sat at the window staring out I could see a couple of his groomsmen rowing on the river. I caught myself scanning the scene for Justin's face and it struck me how much I couldn't wait to see him. In the cottage at the lake I imaged that he and his groomsmen would be starting to prepare – receiving hot towel shaves at the lake, and starting to get dressed. For Justin's attire we'd had his shirt made to have a stand up collar, to give it that old world feel, and his waistcoat too had been sewed to speak to an older time. The groom and groomsmen would all be clad in classic black suits, with the added personalised detail of different cufflinks – individually ordered to match the interests/quirk/nature of the person wearing them.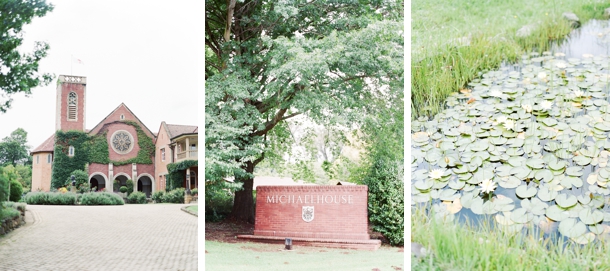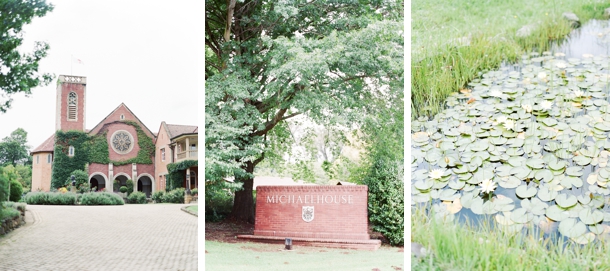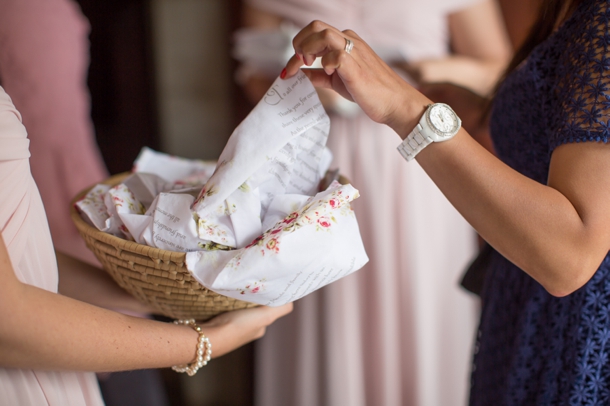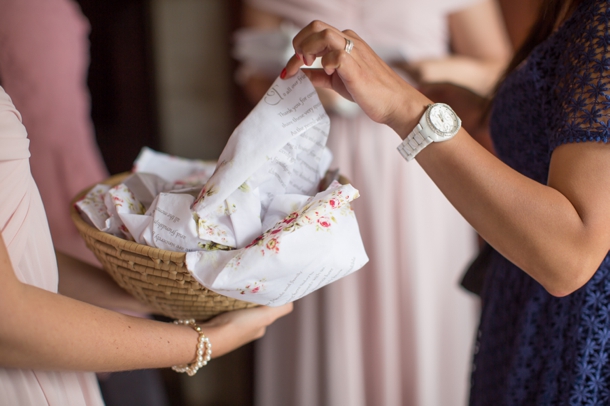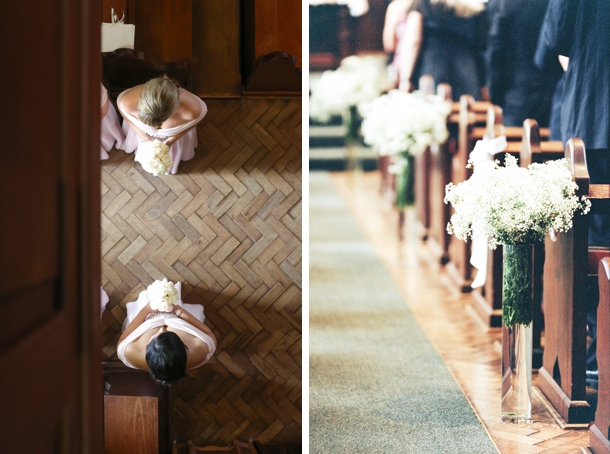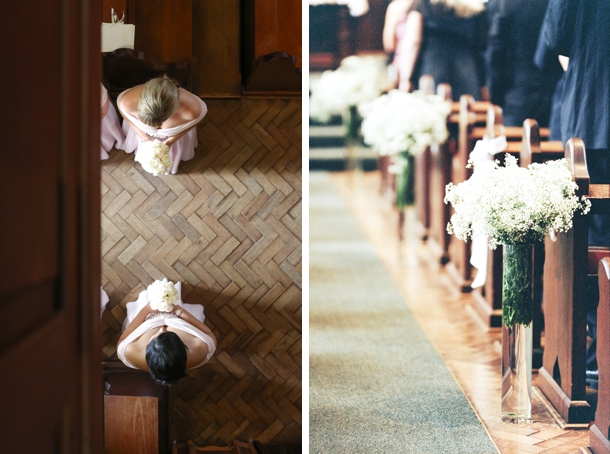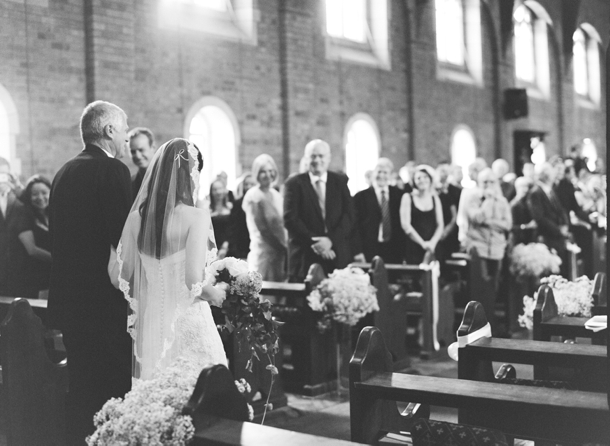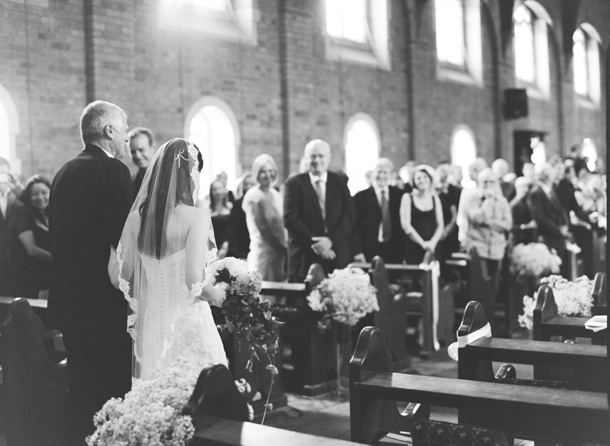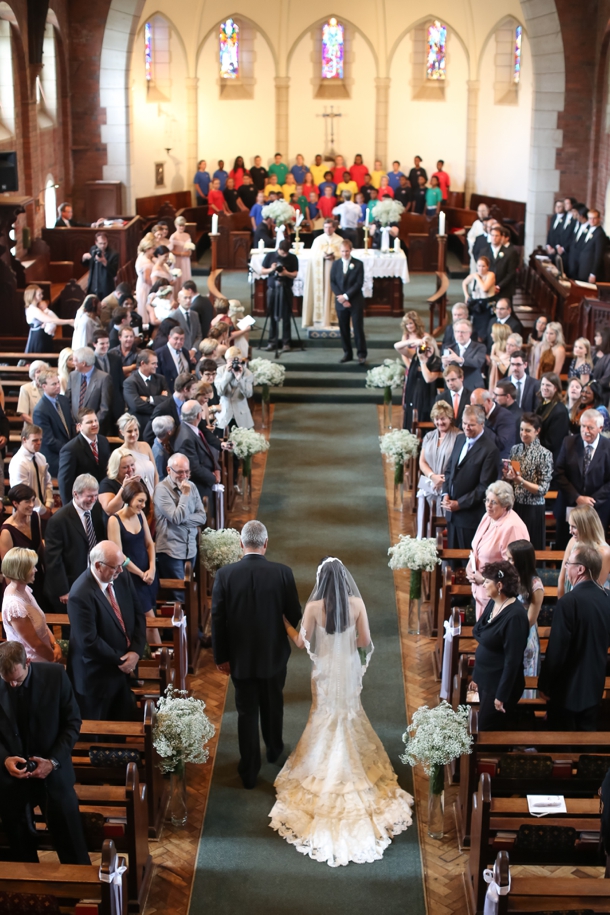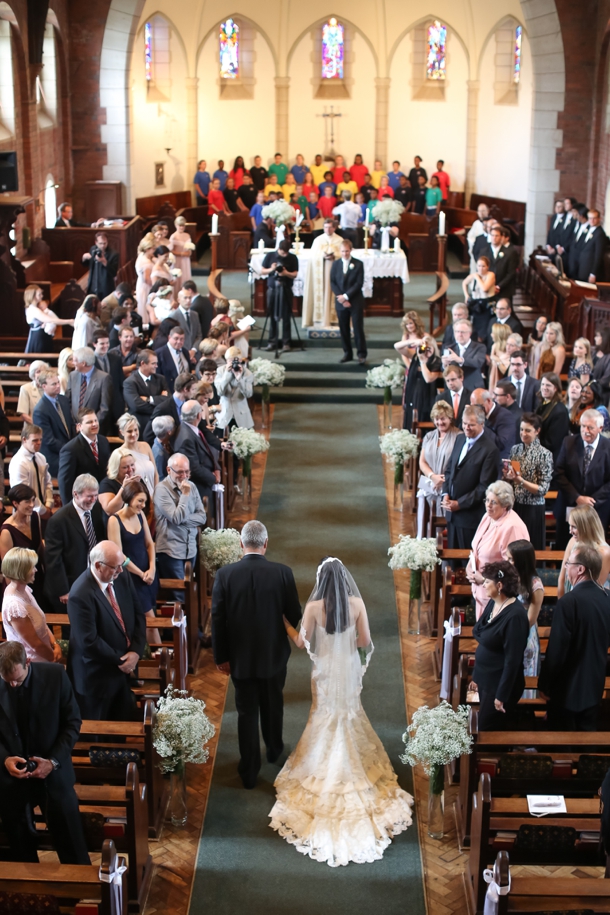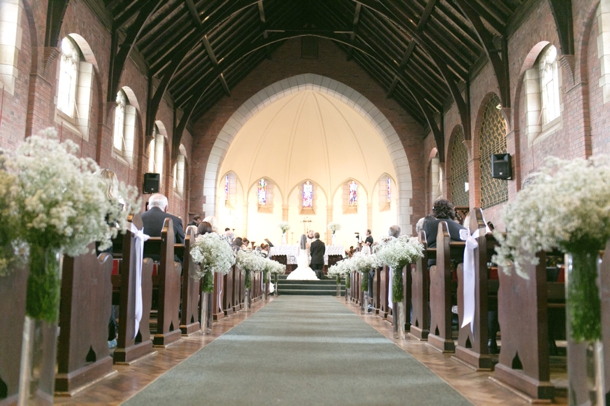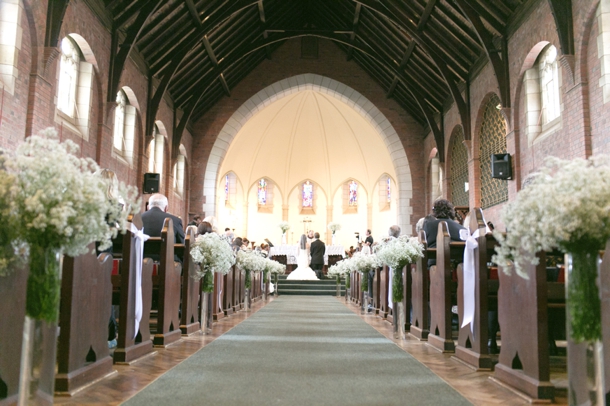 Almost everything for the day had been planned to have significance and be special in some way. My wedding dress was made as a gift to me by my aunty using the French Alencon lace that I had bought whilst living in Paris. I'd fallen in love with the design in a picture I'd seen years before showing a layered train revealing graded tea shades of delicate fabrics :) My veil was a lace mantilla, tea dyed to match my dress perfectly. My something borrowed was the pendant given to my mother by my father before their wedding day; and my something old was a vintage hankerchief collected by Justin's mother. My something new was a set of earrings – a gift from my parents, and made by my uncle; and my something blue was a little blue ribbon that I wore in my hair to follow the tradition. I was also sure to place a silver sixpence in my shoe, and twirl in the mist of my Elie Saab fragrance – my favourite designer. My bouquet had been inspired by princess Mary of Denmark's exquisite bouquet and I just loved the classic bridal feel that it brought with it. And of course in case of rain I was prepared with a beautiful Mary Poppins-inspired umbrella which I'd also had made whilst in Paris.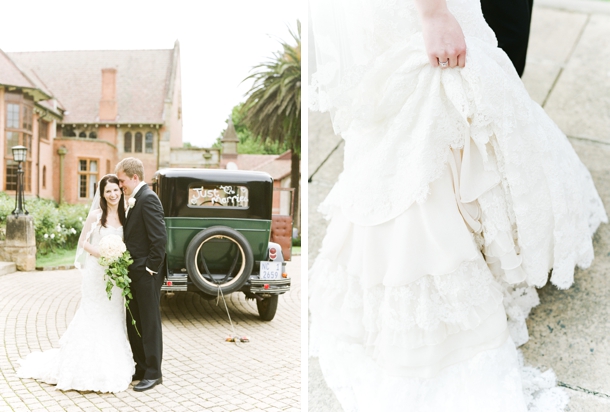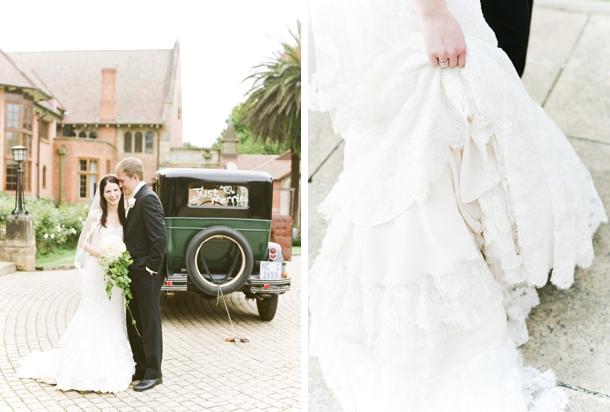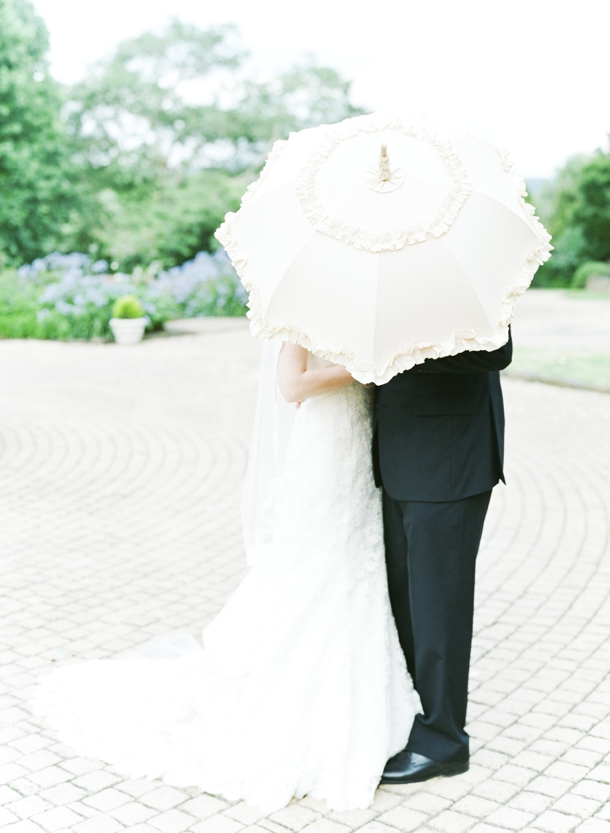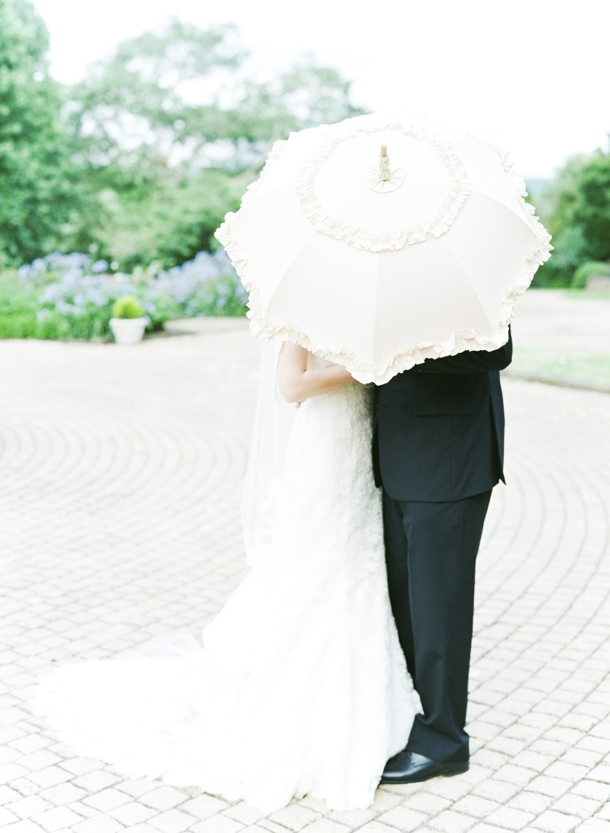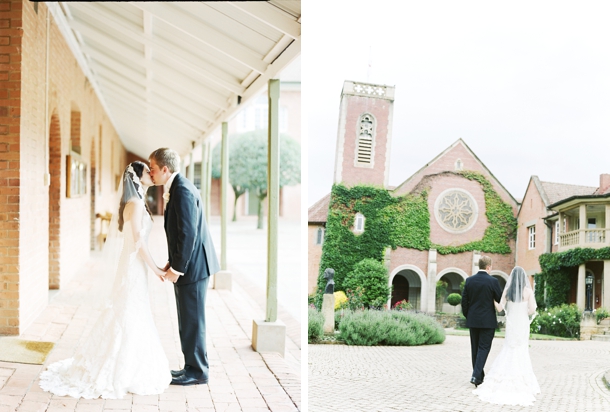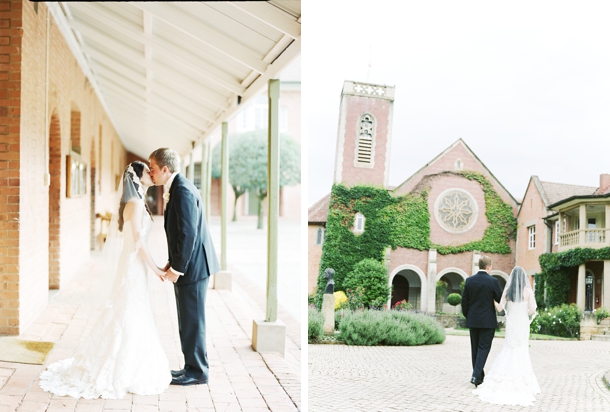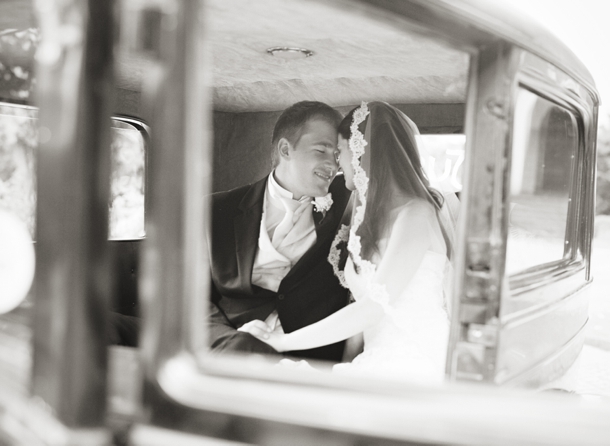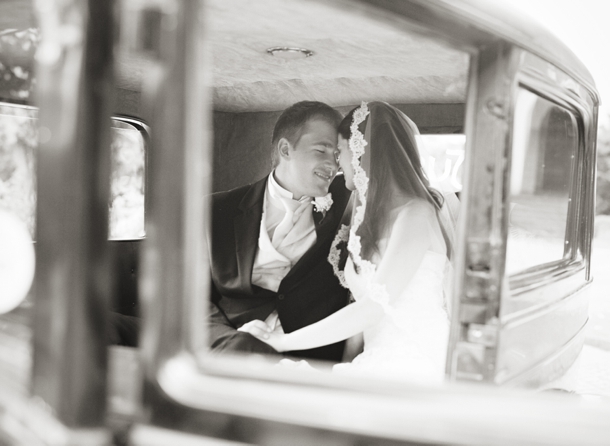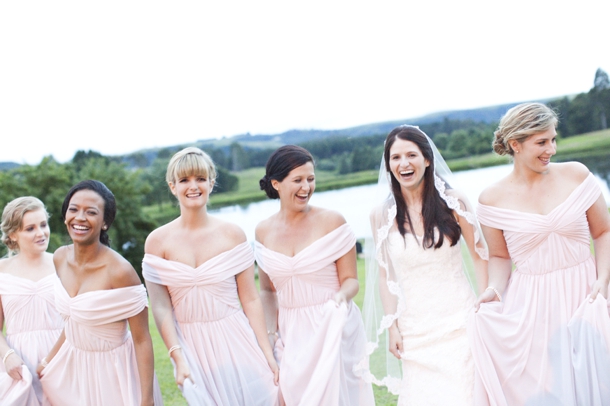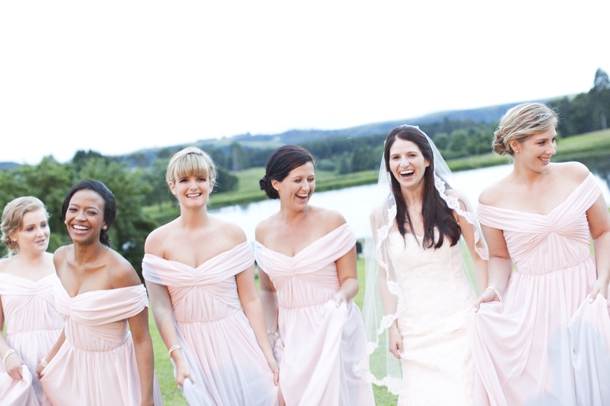 My bridesmaids were clad in soft chiffon in my favourite colour – a soft, ballet, dusty pink and they wore Swarovski pearl earrings and bracelets which my mum created for the occasion. My flower girls wore ivory dresses – matching my own, with French Chantilly lace and ribbons, and circlets of roses and sweet pea flowers on their heads. And we all wore ballet slippers :)
Before I knew it my mum was placing the veil on my head, my friends and bridesmaids tying the ribbons on my shoes, and it was time for my dad and I to start making our way to the chapel. The car, a 1928 Chevrolet, reminded me of Downton Abbey which of course made me a rather happy person and on the drive to the chapel with my dad I remember feeling a lightness, a sense of peace and calm and joy – laughing as we stalled about 150m before the church, in the few moments of 'oh dear' before it started up again :)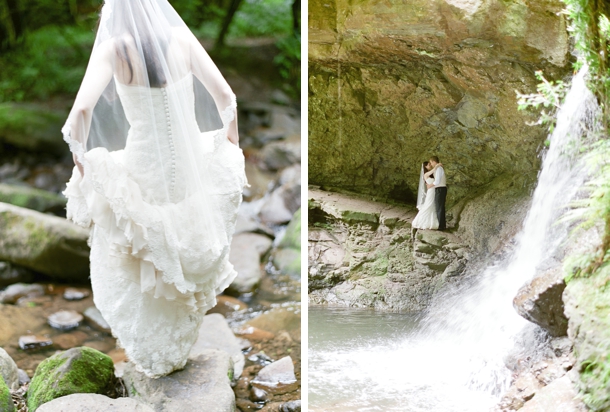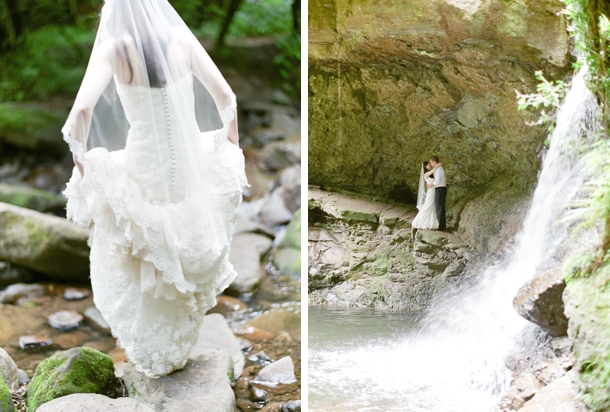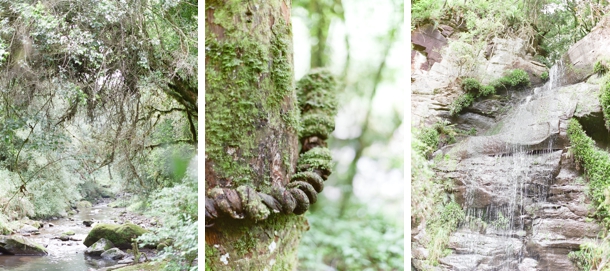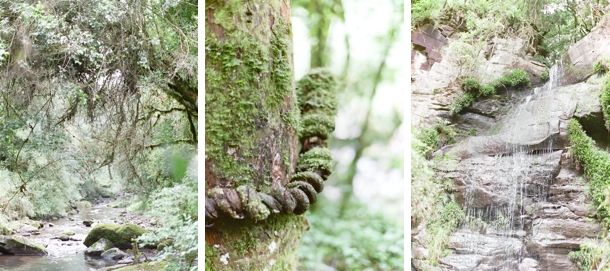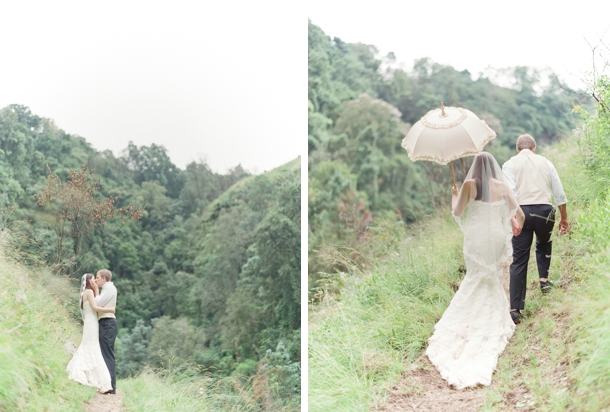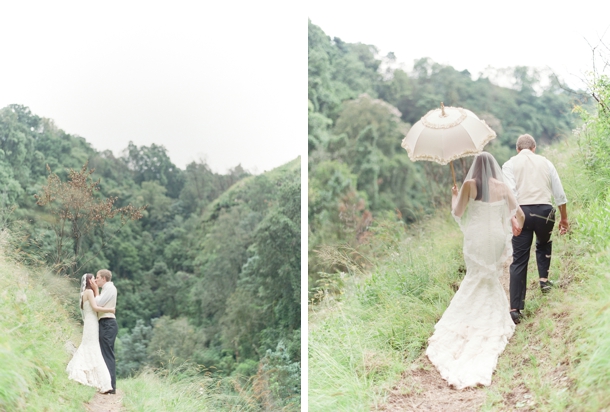 The old chapel was so beautiful and the rain the day before had made everything look so fresh and green. I'd chosen baby's breath and Queen Anne's Lace as the floral decorations for the chapel as I'd fallen in love with the chapel itself and didn't want to distract from its natural beauty. And again we tried to bring in sentiment and history by adorning the altar with a tablecloth made by my mother's great aunt, restored by my mum before the wedding.
And in an almost dreamlike moment, my dad and I stood outside the chapel doors waiting for our cue. I had always wanted children to sing as I walked down the aisle and we walked down the aisle to the voices of the Pietermaritzberg children's choir singing to the beautiful "Forest Gump theme" by Alan Silvestri. I couldn't stop smiling and clutched my dad's arm tightly as we made our way towards the front. The church was filled with so many of our friends and family – all of whom had travelled to be there. Holding my dad's arm and Justin's gaze I knew I was experiencing a moment too special to have anticipated, and blinking back the tears, I was aware of how incredibly blessed I was to be living it. A kiss from my dad and I was standing next to Justin, my fiancé and friend, with the priest from Justin's childhood in front of us ready to commence the ceremony. Ready for us to be married. We were all crying and shared a chuckle as my sister came to the rescue with tissues :) The vows we used were the traditional vows similarly used at the royal wedding by William and Catherine; Justin's wedding band was "the ring of power" from the Lord of the Rings and mine, also elven inspired, had little rose gold flowers linked together to form a ring. My childhood priest said the mass, and our parents read the readings and signed the wedding registry (brought in from my home town). Tender and beautiful. Everything about the ceremony, from beginning to end, surpassed all my expectations and was without doubt the most special and incredible part of our day.
Walking through a tunnel of cream petals Justin and I climbed into the old car and went for a short drive together as husband and wife before returning for some pictures. Being married felt different somehow, right, weird, wonderful :)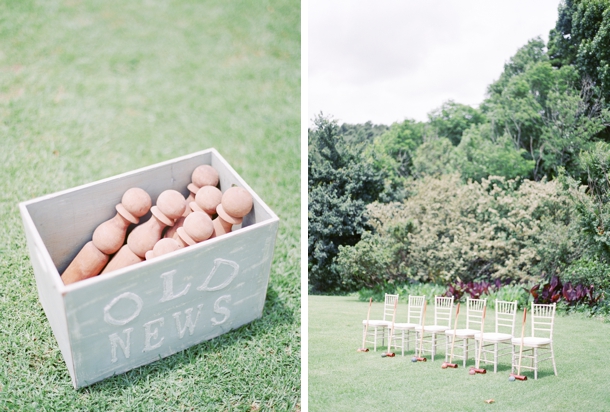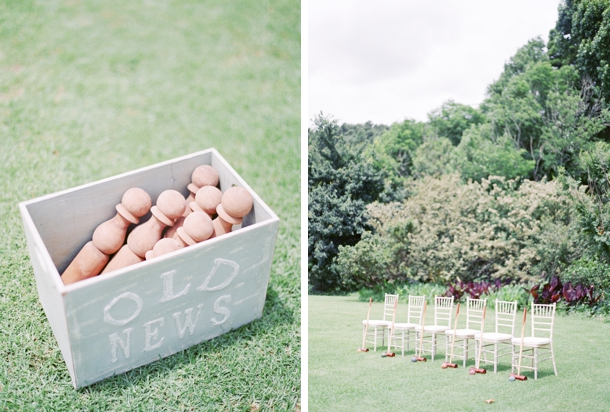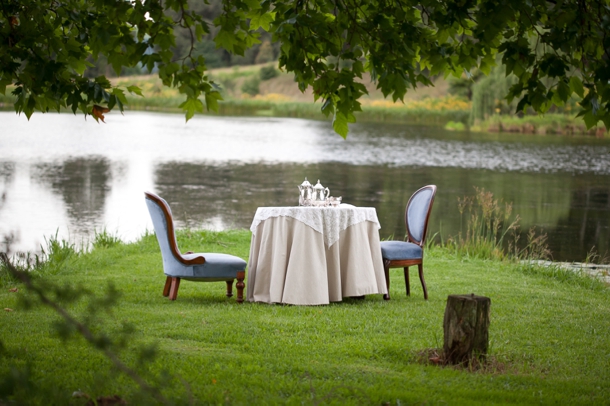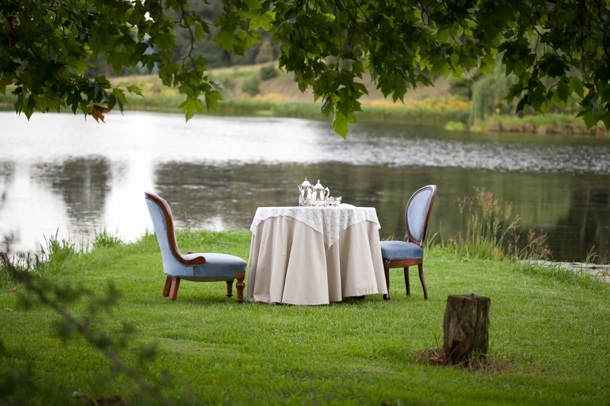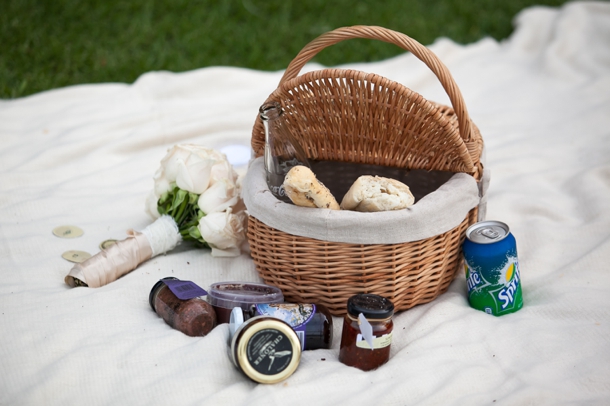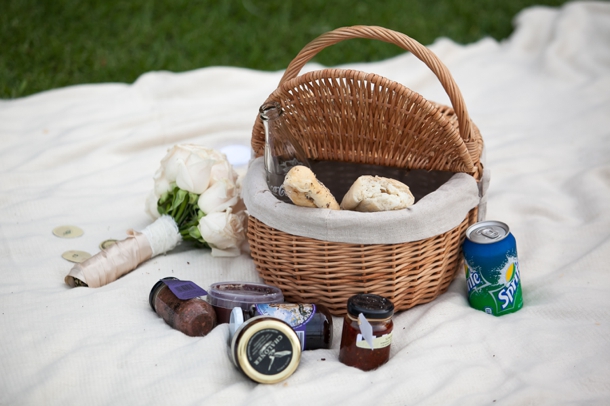 Following with the theme of "Marie Antoinette at tea in her garden", the guests were invited to enjoy a high tea in the garden of the reception venue with iced speciality teas (speaking to Justin's love of exotic teas); sugar cane juice (my family are sugar cane farmers); champagne from Justin's step dad's wine farm; locally brewed beers and all sorts of edible treats. My dad had made brass cake stands for the petit fours out of vintage vanity mirrors and a double person swing which he hung on a nearby tree and we set out picnic baskets and blankets to finish off that story book feel which we felt fit the Beatrix Potter venue. We served croissants, baguettes, little packets of soft boiled peanuts (something my grandmother used to make and we'd grown up eating) and little French–Mauritian biscuits (again like the ones my grandmother used to make us) on which each guest's name and table number was written, and the stationery on these little cakes mirrored the style of the stationery of the pastry shop "Laduree" in Paris – the official caterers to the Marie Antoinette movie and also one of the most beautiful pasty shops in Paris. There was crochet and French skittles and the string quartet played as the guests amused themselves and mingled. We entered onto the patio to Adam Sandler's "I want to grow old with you" and cut the multi-tiered cake with a sword before joining our guests at the tea :)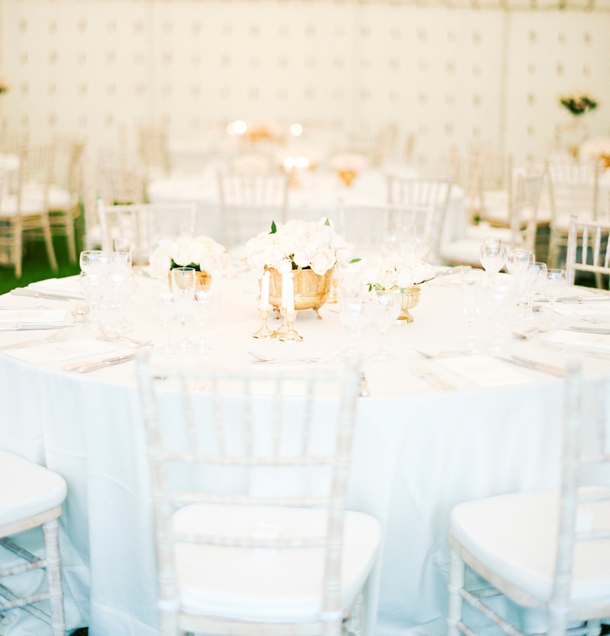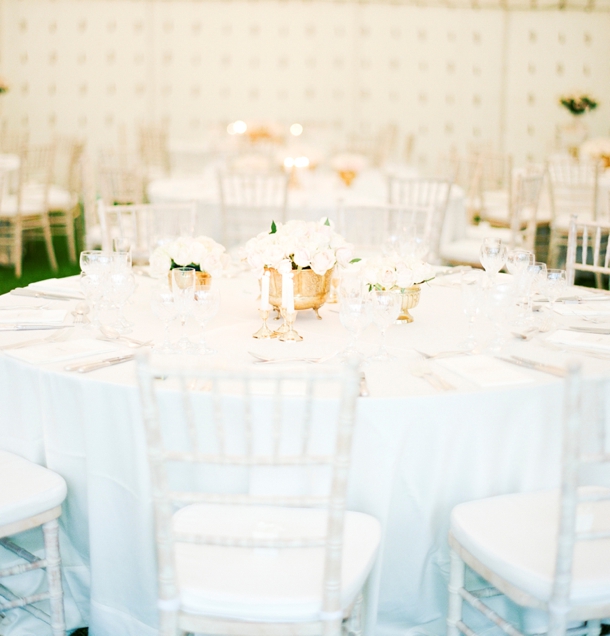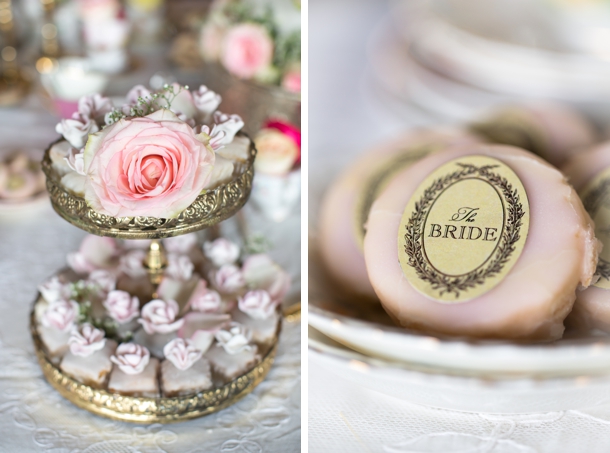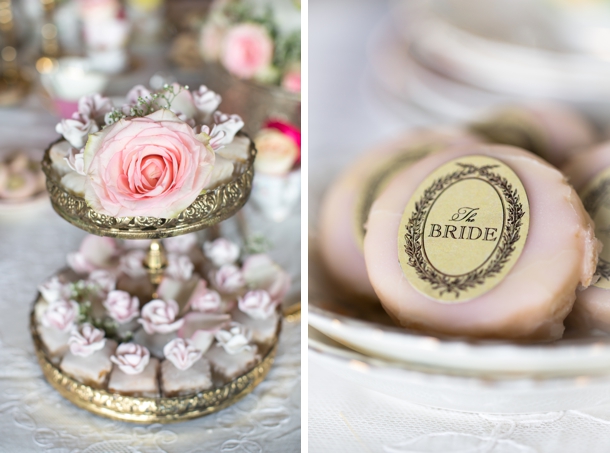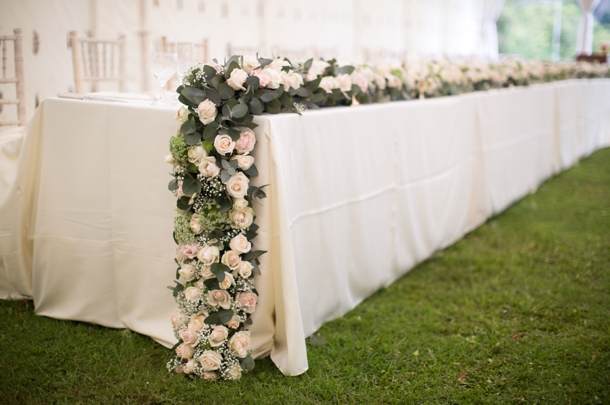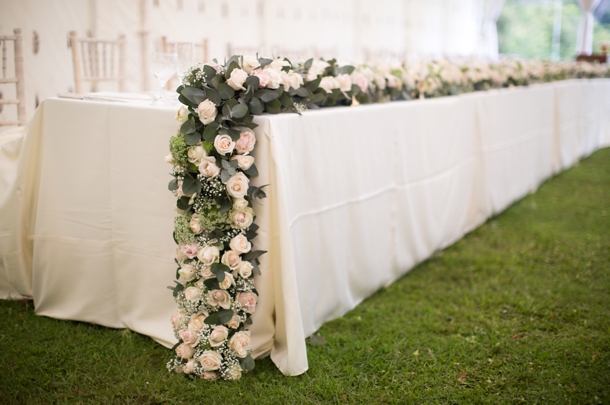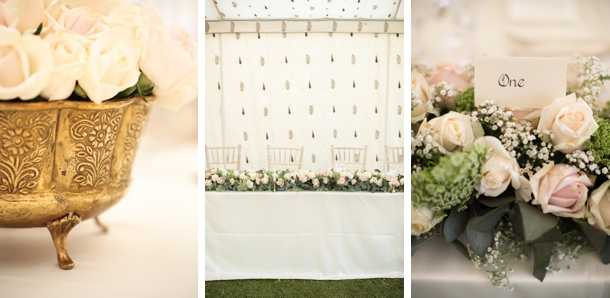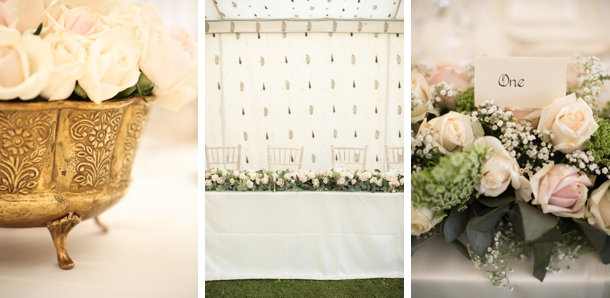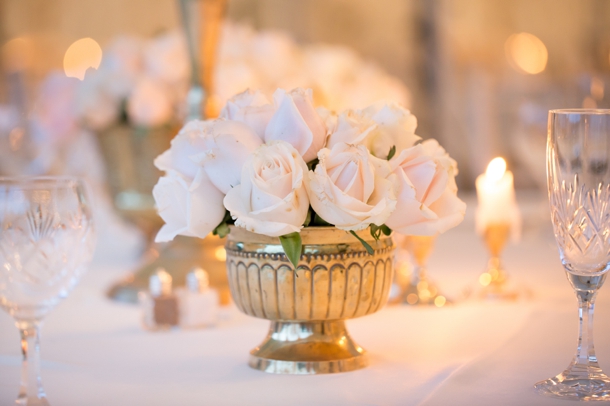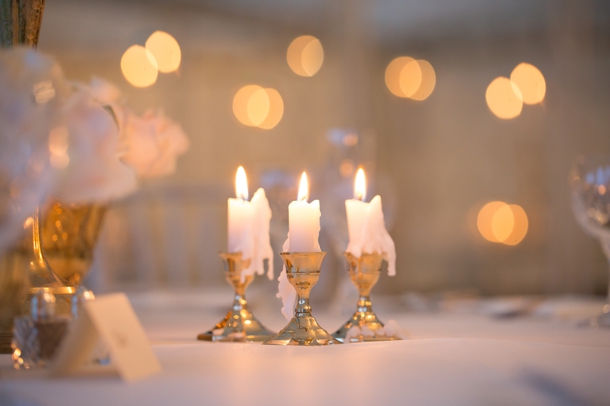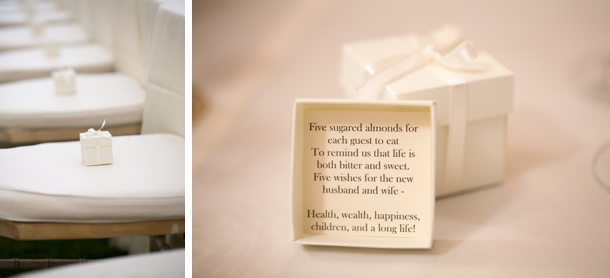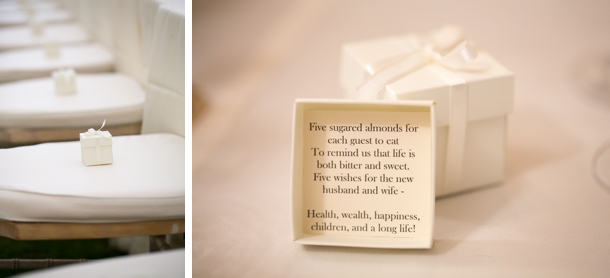 And then it was time for the reception. We'd chosen a lined canvas marquee, with round tables, rich cream tablecloths, dinner candles, crystal glasses, silverware and lots and lots of pale pink roses to create our opulent but familiar feel. We opted for brass décor to reflect the gold used in the palace of Versailles but also because there is a warmth and age to brass which we wanted to be reflected, and colour wise I chose soft, feminine colours – dusty pink and shades of cream, ivory and winter white to accompany the natural greenery of the garden and grass underfoot. My mum had written the calligraphy place settings and table numbers, and we placed tiny ribbon wrapped boxes filled with Jordan almonds on each chair – like little presents to be opened. The food too was selected with sentimental eyes – our rissole starters reflecting my favourite food growing up, for example.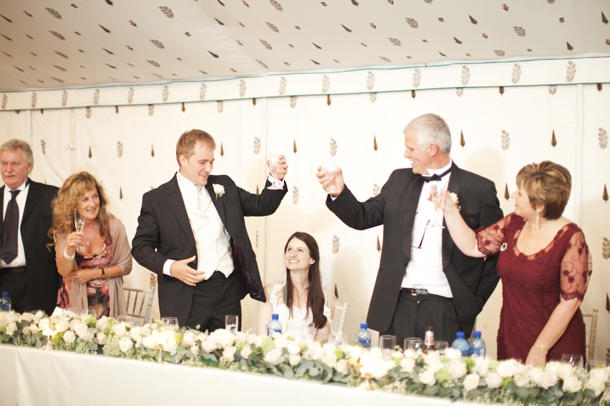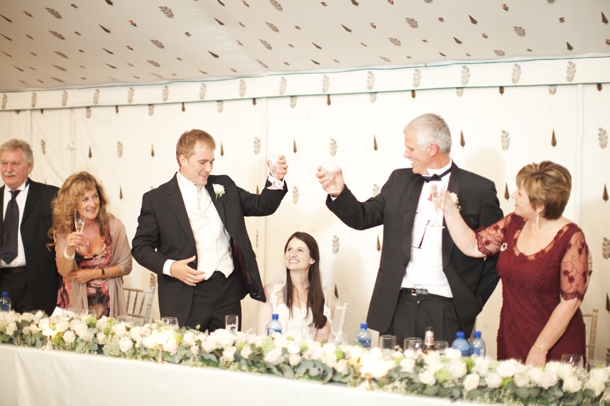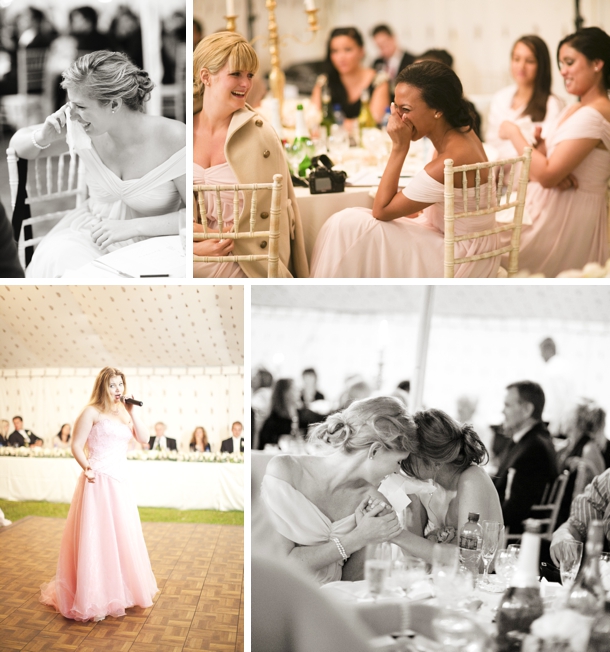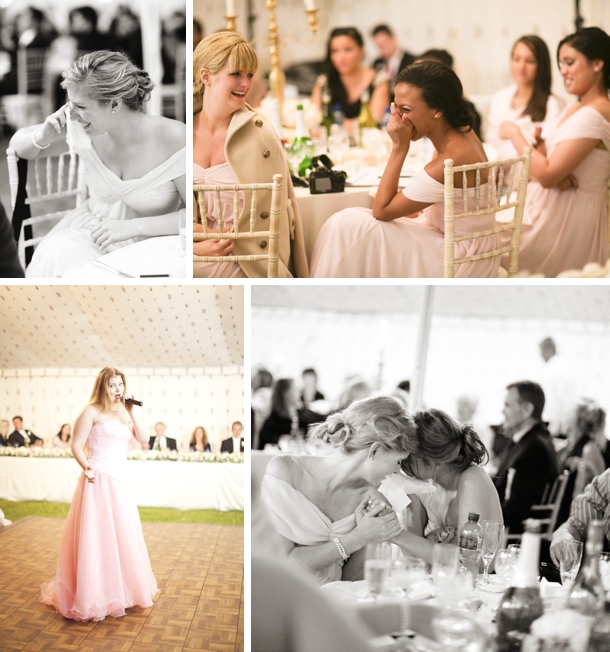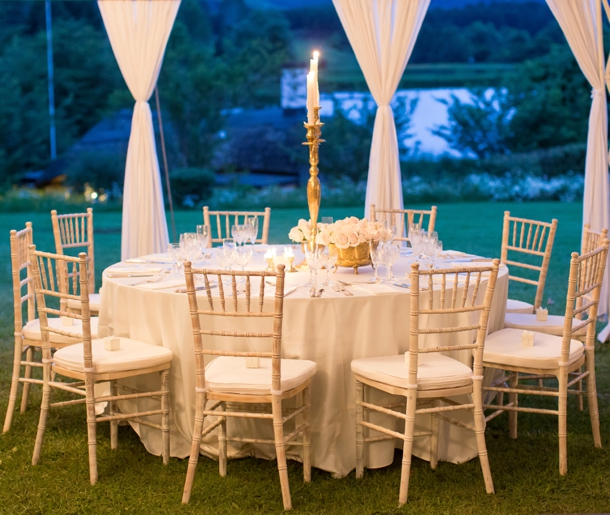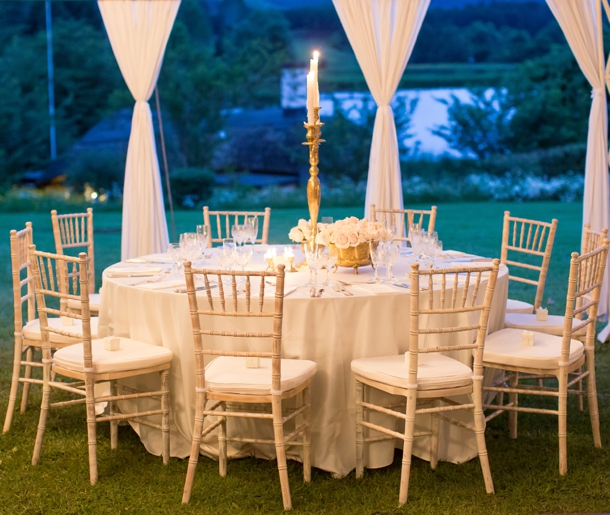 There were lots of speeches – and they weren't short, but they were candid and heartfelt and were a highlight for both me and Justin. We were honoured and toasted with beautiful words and we were also able to tell the people present how much we loved and appreciated them. I remember feeling so proud of the people I'd been blessed to be associated with. So proud of my family, my husband, my friends. There was a LOT of crying during those speeches. Happy crying :) During the mains we were treated to an operatic performance which absolutely blew our minds – very Marie Antoinette, but also very us and another definite highlight for us both. For me it was the absolute cherry on the top!
I danced with my husband for the very first time that night and then with my dad; my sister caught the bouquet, our friends and family danced the night away and there was an air of genuine, almost touchable, happiness. Before we knew it, slap chip rolls were being put out as a midnight snack, and we were being sent off with a sparkler exit, hearts full, surrounded by the people we loved. All in all it felt as if my life had been made :)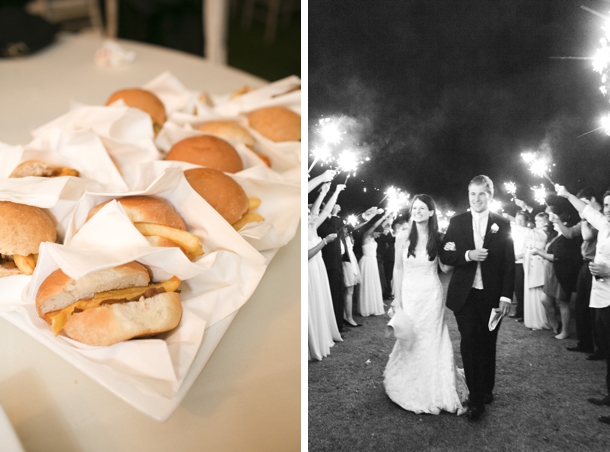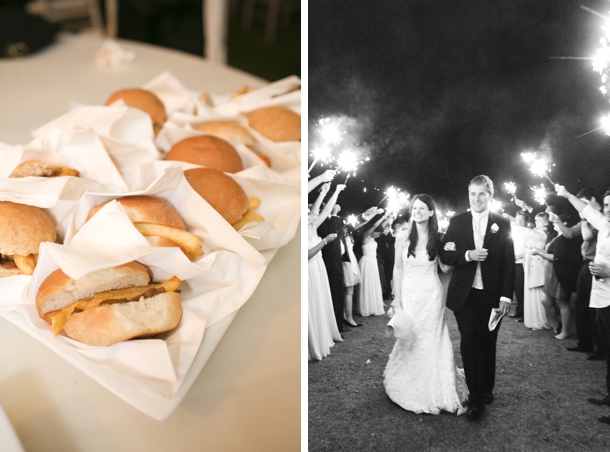 LOVE that story! Congrats to Candice and Justin – with a start like that, you're bound to have the happiest of lives together. Thank you both so much for sharing the journey. And of course I would also like to thank the two fab photographers, Alicia and Catherine, both of whose pictures are included above. Do head over to their sites to check out more of their work.
SERVICE PROVIDERS
Ceremony venue: Michaelhouse School Chapel | Reception venue & catering: Rawdons Country Hotel | Photography: Alicia Swedenborg (assisted by Stacey Hedman) | Photography: Catherine Mac | Marquee hire: Gently Lived | Video: Hauke Digital Productions | Day of co-ordination: The Aleit Group | Flowers: Anneline Schoon | Decor: La Maison | Designer decor: Pebble & Lace | Hiring: A Vintage Affair | Stationery: Seven Swans | Printing: The Letterpress Company | Handkerchiefs: Lara's Designs | Bridesmaids' dresses: Michelle Pace | Suits: Occasions on Broadway | Makeup: Alex Domleo | Hair: Sole | Hiring: Exclusive Hire | Hiring: Clementine | DJ: 'The wedding DJ' Brendon Funnel | Choir: Pietermaritzberg Children's Choir | Organist: Abri Venter | Opera to dine by: Maudee Montierre | String quartet: Tangent Strings | Car: Robin and Crista Inggs