I would like the type of wedding that my younger cousins enjoy. A celebration of our family and friends – where its littlest members know that they are adding something truly invaluable to our day. A family wedding. Beauty without pretence. A day with an air of excitement, a newness, a belief in magic.
Being from a large family I was lucky enough to be a flower girl three times growing up, and I was a flower girl in some of my first and fondest wedding memories. I remember getting dressed with the bride and her bridesmaids, with all the excitement in that room – the hair, the makeup, the flowers. I remember posing for photographs in a field, being made to feel special, being thanked by name in a speech. I recall my feet swinging – not yet being able to touch the lovely grassy floor underfoot, and I remember catching the bouquet. It was simply wonderful – being privy to all the excitement, and being a part of something so special.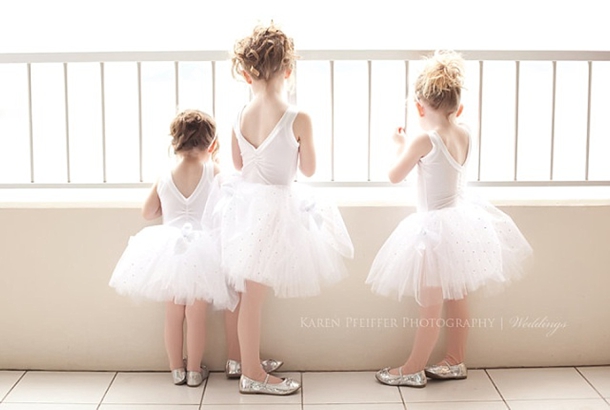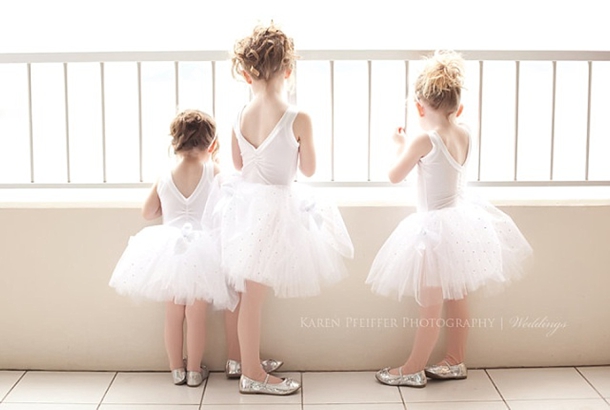 Source: Karen Pfeiffer Photography via Playtime Fairy Dresses 
And now it's my turn to be the bride (something which still makes me smile with disbelief) and it's my turn to find something pretty for the littlest members of my bridal party to wear. Something that they can feel special in, happy in, and have some of their own first wedding memories in.
But oh my goodness it's hard. I had no idea it would be so difficult to decide!
Dresses dresses dresses. My favourite group of clothing. When I was younger I would cut out the beautiful and interesting dresses that I saw in magazines and paste them in what I called 'the dress book' to be studied and enjoyed for time to come. This practice, having no real purpose beyond my enjoyment of the garments, is one that has continued – now on the electronic boards of Pinterest. Like all the time I used to spend flipping through magazines, I now spend hours just staring at all the beautiful dresses and pinning them for all those imaginary balls I plan to attend. Selections aren't too stringent– I pin them all. They are all so beautiful in different ways – how could I be expected to choose? But choose I must!
And with flower girls the dresses are little and cuteness becomes a distracting factor! When I select a picture I have to really spend time pondering over whether I've chosen the particular outfit because I like it or if I've been swayed by the adorable little person wearing it. It's trickier than you may think! Just take a look at this minefield of cuteness!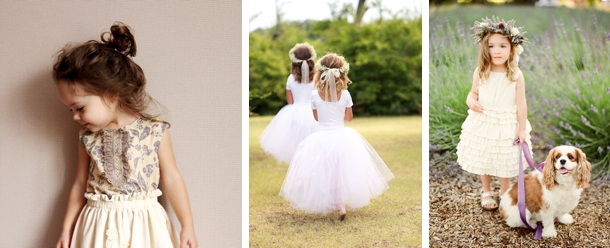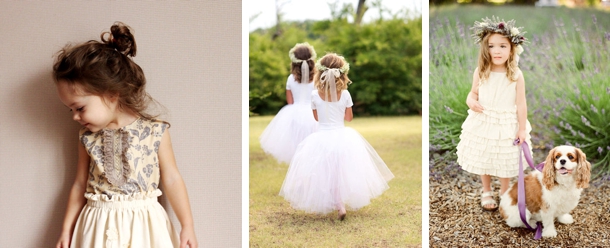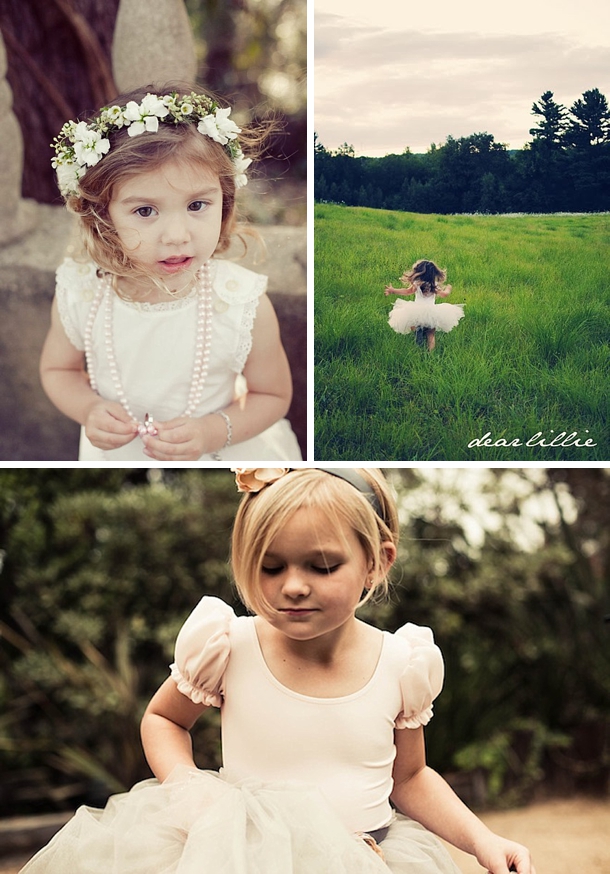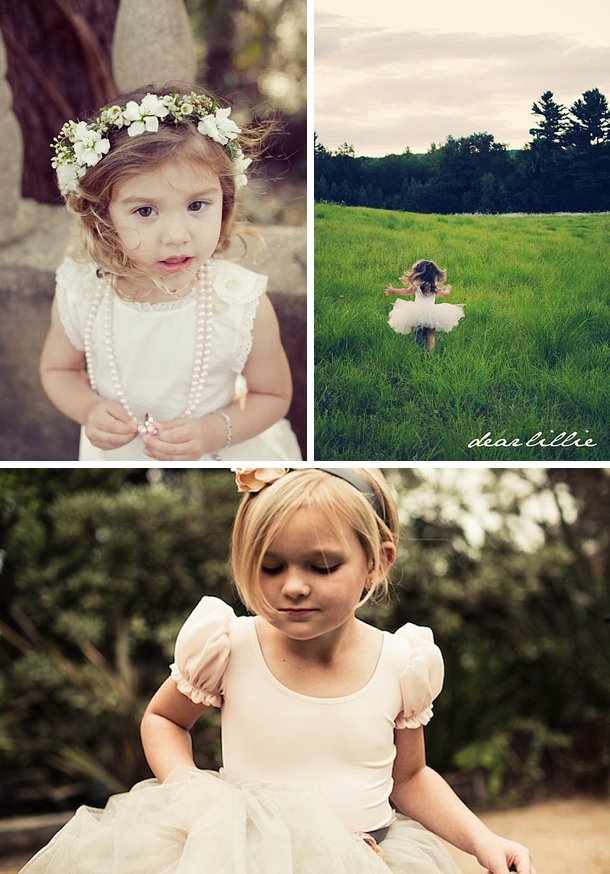 Sources: Row 1 – Mali Posha on Etsy (left); Sara Donaldson/Shannon Schultz Events via Style Me Pretty (centre); KT Merry/Dreamy Whites via Style Me Pretty (right); Row 2 – The Nichols/36th Street Events via Style Me Pretty (left); (right); Row 3 – Jeffrey Wallace/Jesi Haack Weddings via Jesi Haack
What I know is that I would like the styles to work with our theme but not be costume-like or overly dramatic. I'd like the outfits to be quite formal but not uncomfortable, and to be classic but also age appropriate.
*Big smile* I can't wait for you to see the ones I've chosen!
Aren't those flower girl dresses the CUTEST? Next time, it's the bride's own dress we're talking about… squee!
The series so far: The Proposal | The Inspiration | The Venue | The Cake