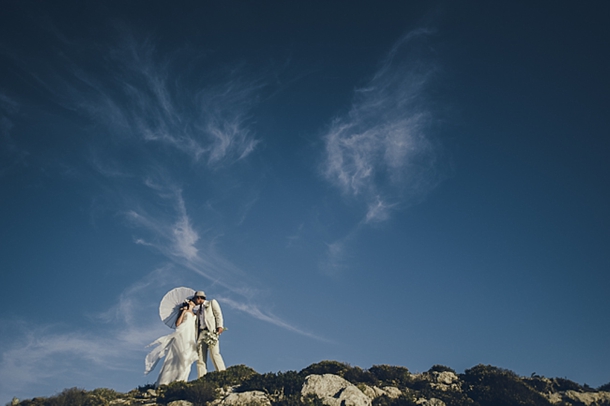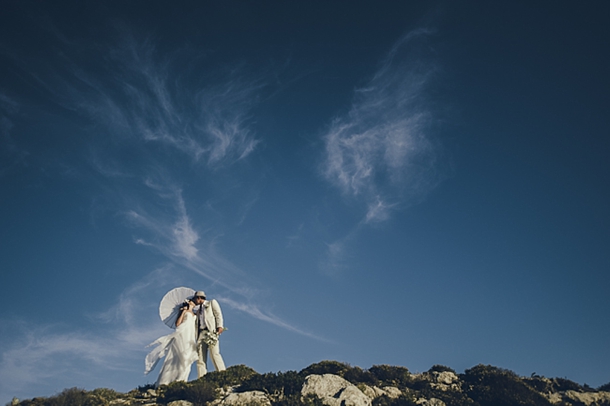 Today's real wedding caught my attention when I spotted the driftwood logs and hanging twinkle light curtains on Be-dazzled Events' Facebook page, and I was thrilled to see the whole wedding appear over on the awesome Jules Morgan's blog. I love intimate weddings, and I adore Katie and Theoniel's concept of sharing a favourite destination (who doesn't fall in love with the West Coast, after all?) with their family and friends. Their design was relatively simple, but very stylish, and perfectly reflected the West Coast vibe in shades of grey and beige neutrals. And how about those fairy lights? Aren't they just magical? This wedding is proof of how a great venue, a clean palette and a few special details (love that driftwood heart ring 'cushion' and the stylin' groomsmen, for example) are all you need to make your wedding picture perfect (although the perfect pictures Jules takes don't hurt either – it was too hard to choose, so this is a bit of a bumper post!).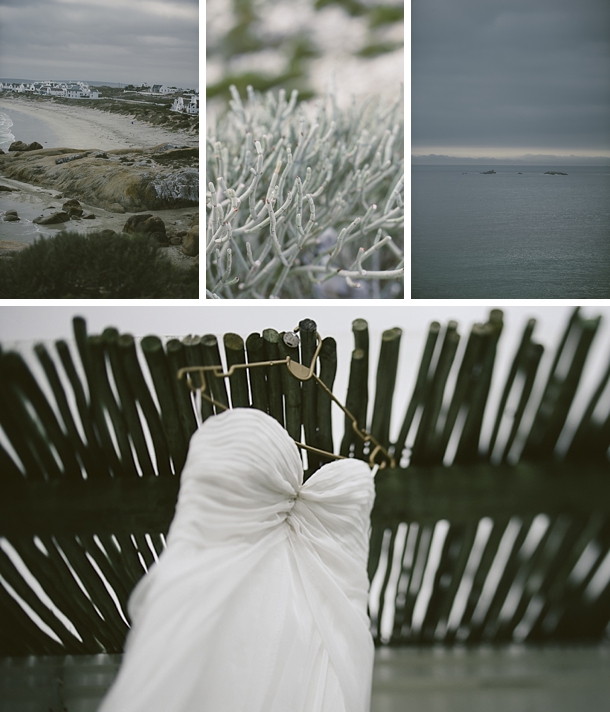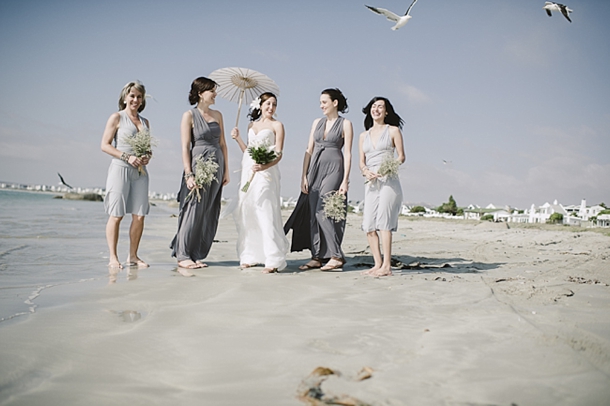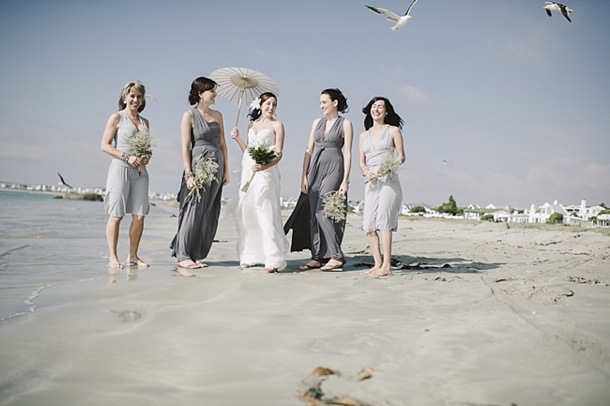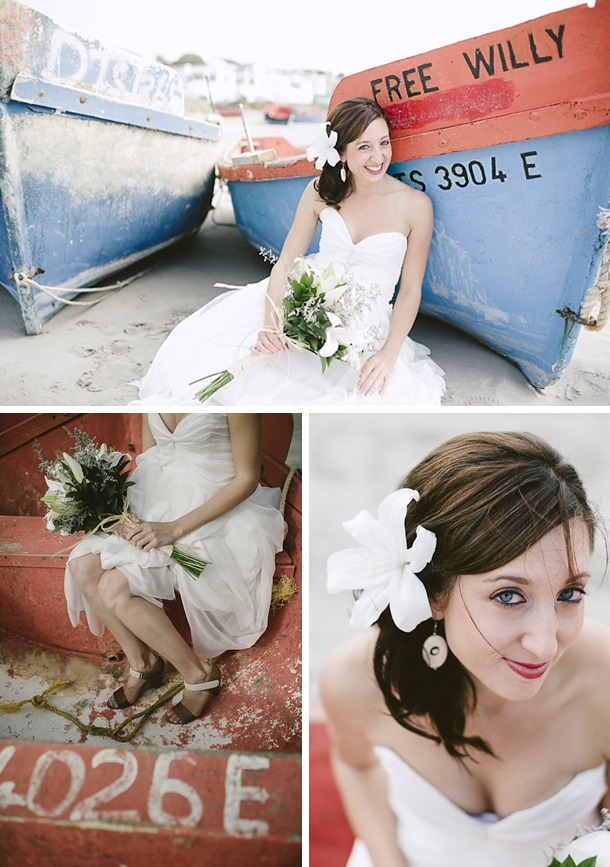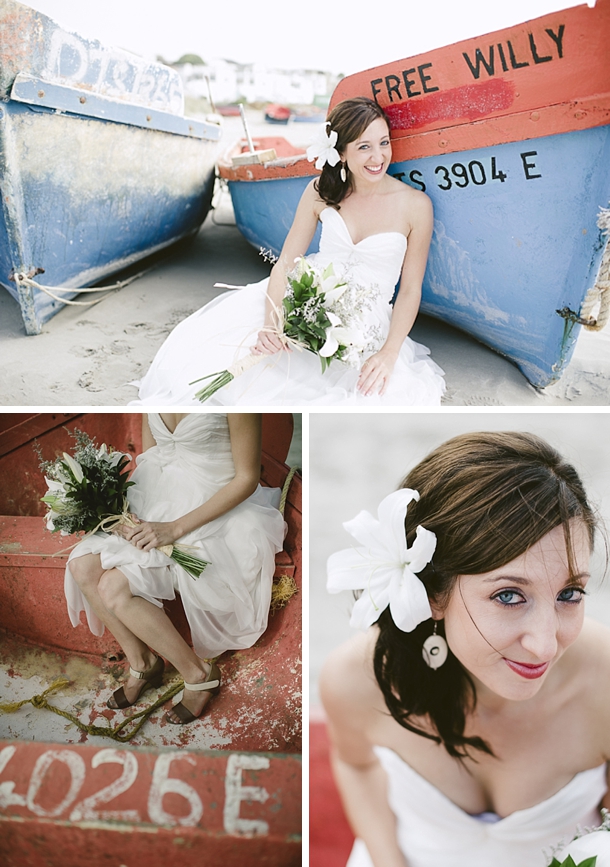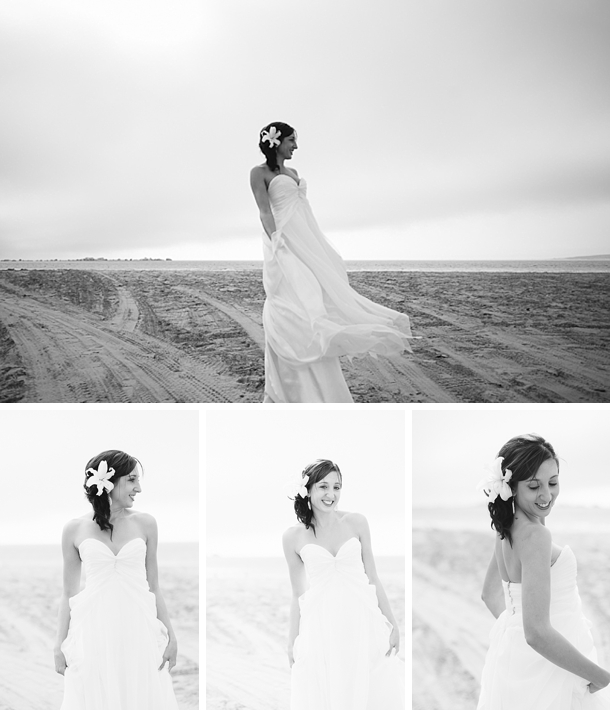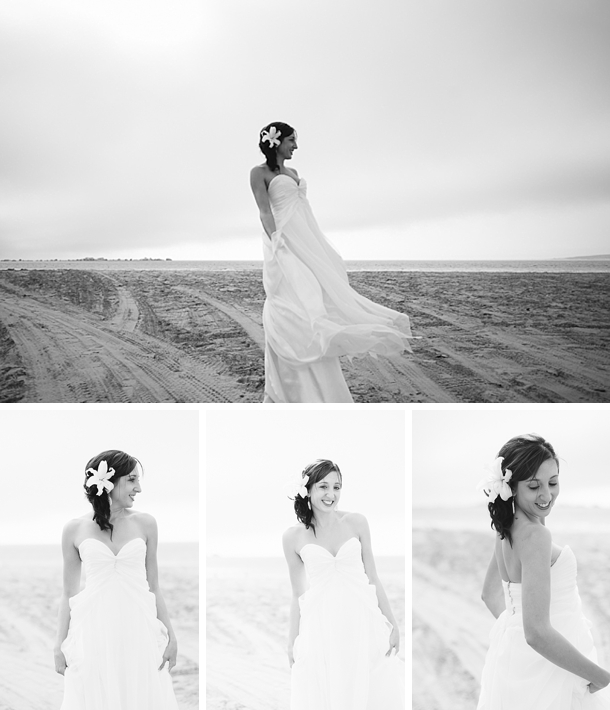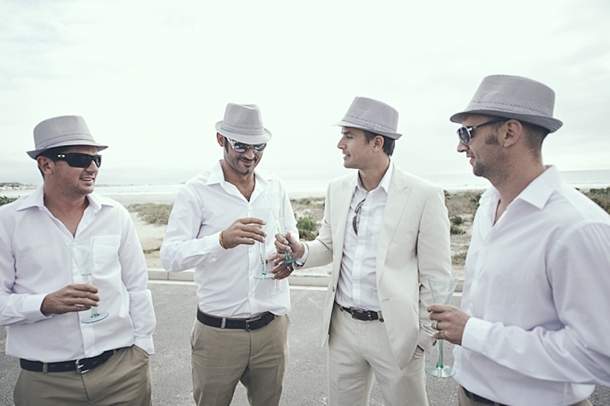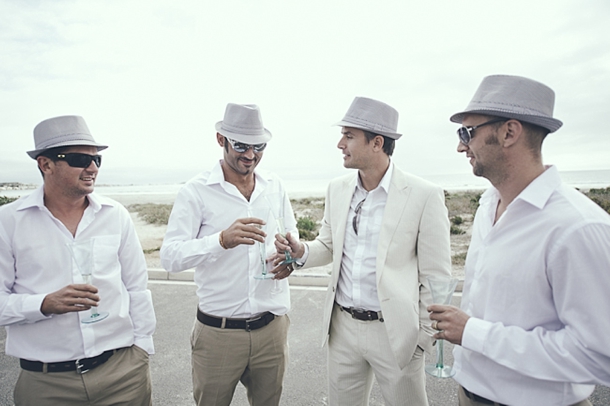 From the lovely bride, Katie:
Theoniel and I met through mutual friends. From the start we had a lot in common; we both love travelling, exploring, discovering new places, people and ways of life. As we are both extroverts we gravitate towards the people in our lives being our family and close friends. But most of all we love being together and having loads of fun.
Theoniel flew me down to Cape Town for a surprise weekend. He decided to engage with Cape Town and to act like real tourists, to do all the tourist things that we never get to do when visiting the Cape, from the Aquarium to Table Mountain to Camps Bay, and Green Market Square, where we bought Paolo Coelho books (one of our favourite authors). At our hotel in Bantry Bay we got engaged, and then ended our perfect day at a restaurant in Kloof Street.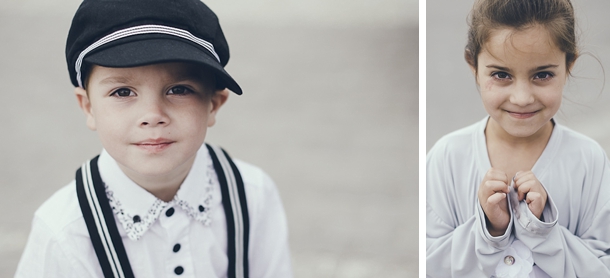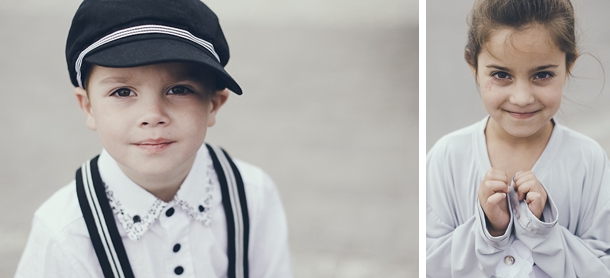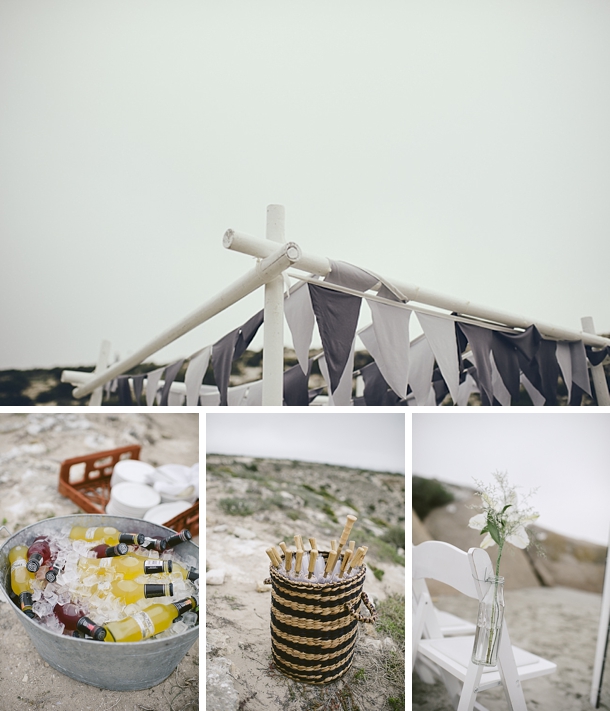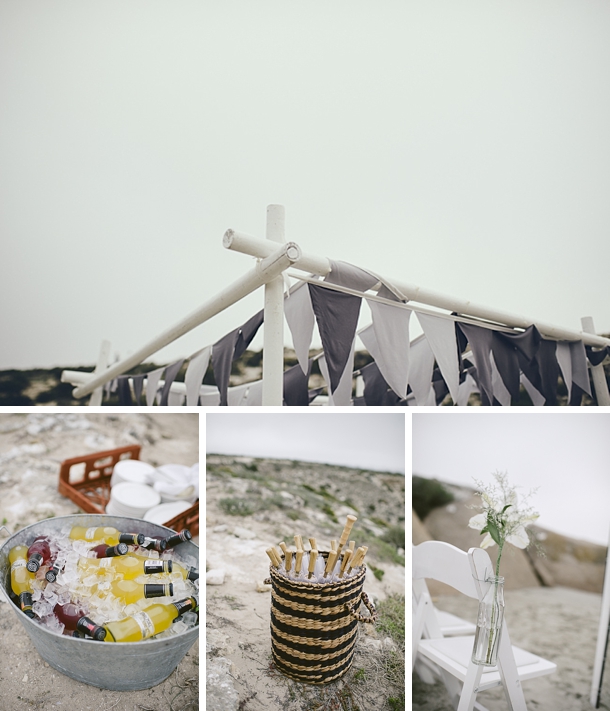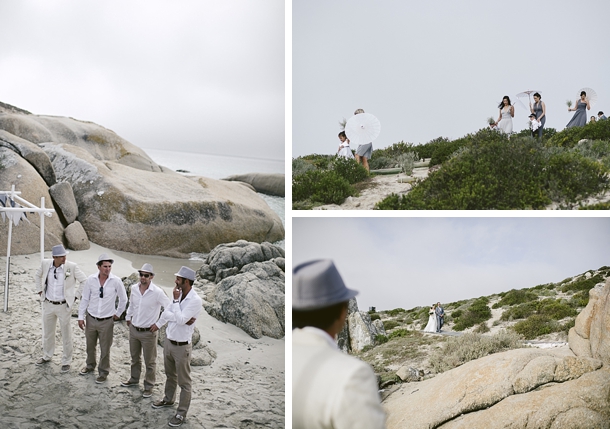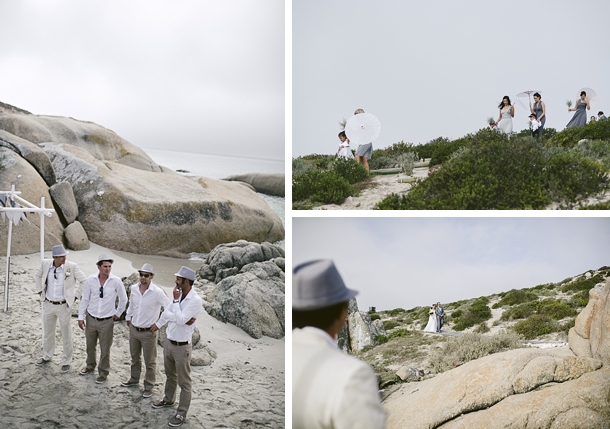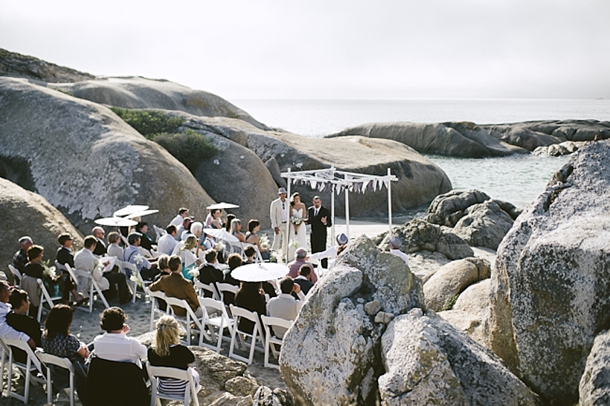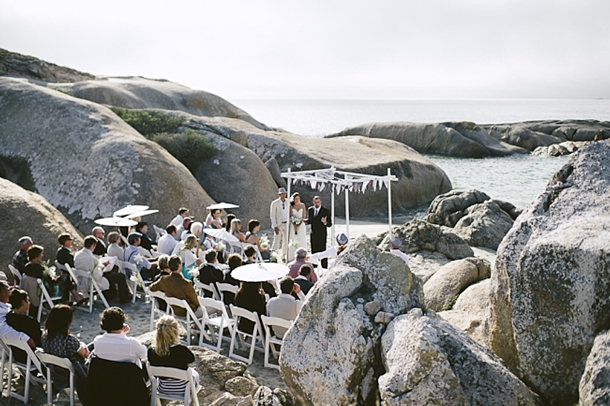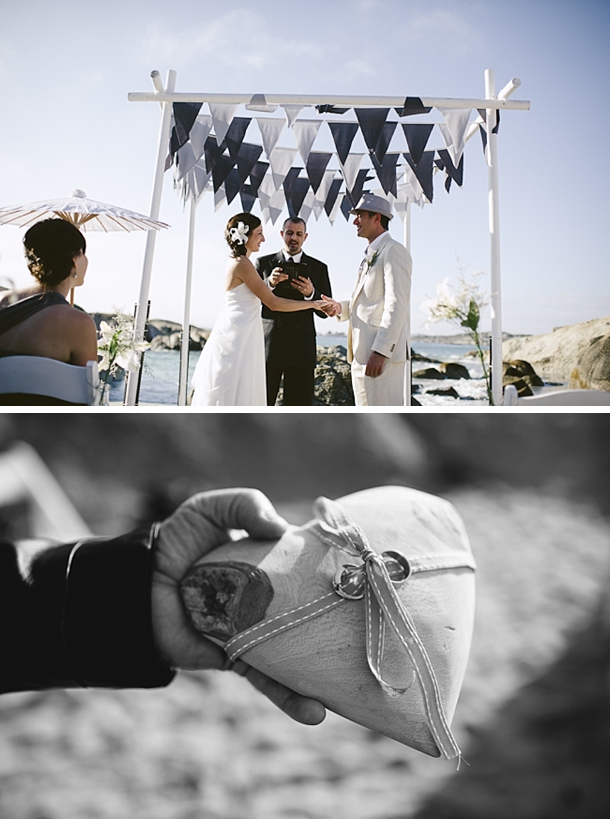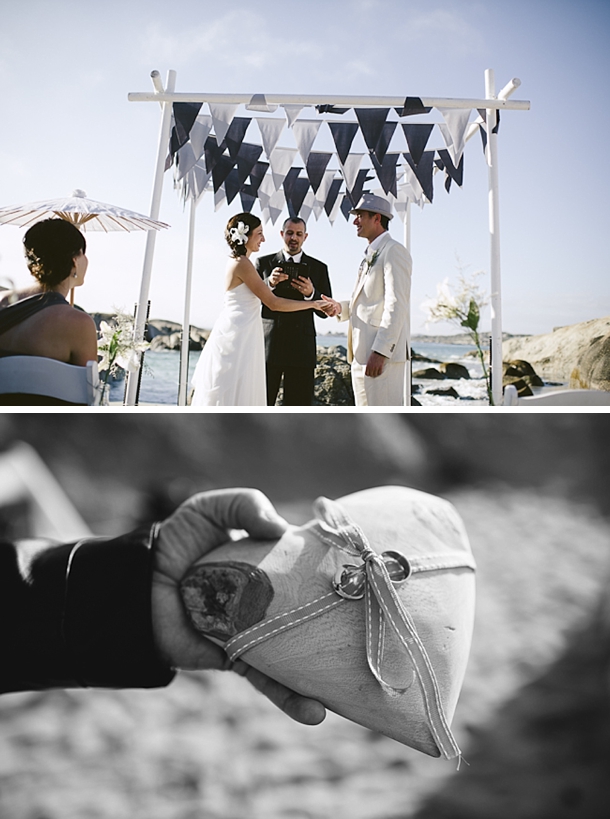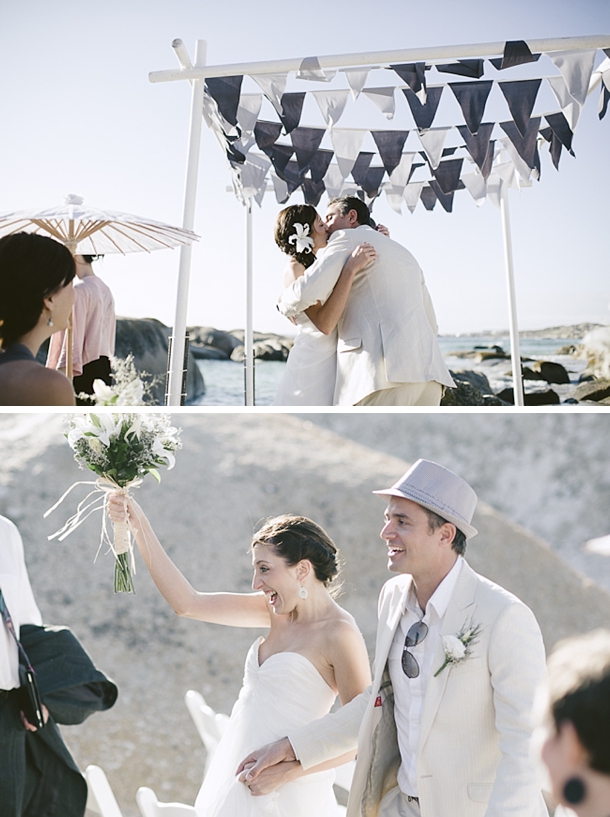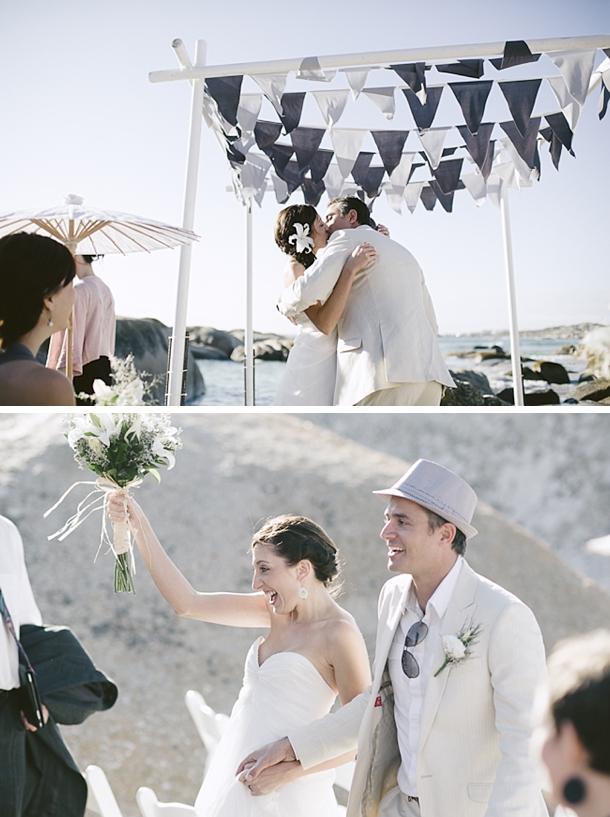 Since we love travelling, for the last two years we have been exploring a lot of the West Coast. It is so beautiful and so sad that so many South Africans have never been there. We fell in love with the natural beauty of the fisherman's village Paternoster. The whole concept of our intimate West Coast wedding was to share one of our favourite experiences with our close friends and family over a long weekend. On the Thursday night we ate out at the Noisy Oyster, then had a crayfish braai on the Friday followed by our beach wedding on the Saturday and an amazing party with everyone who is dear to us.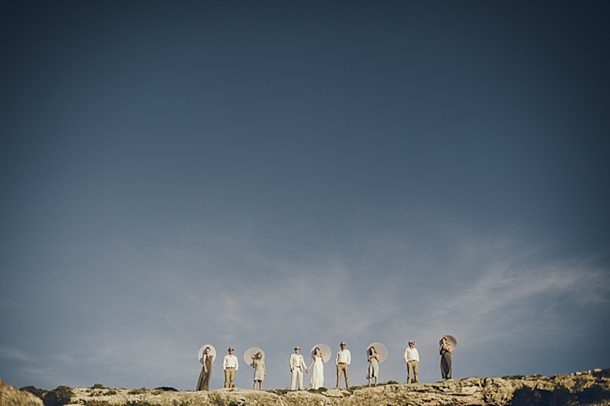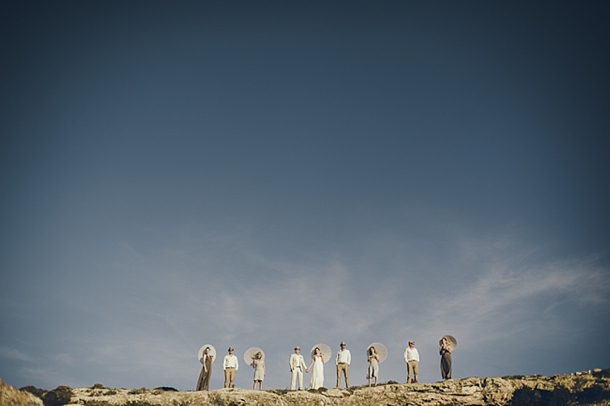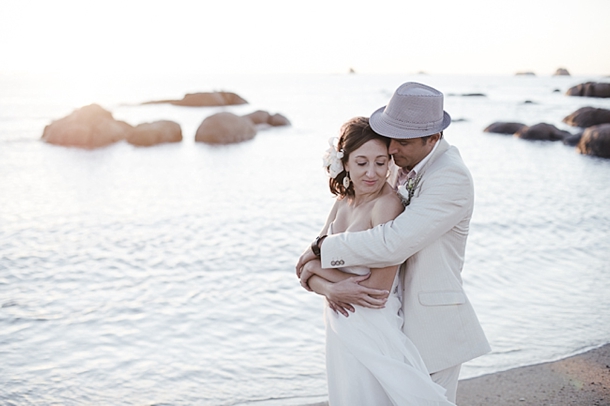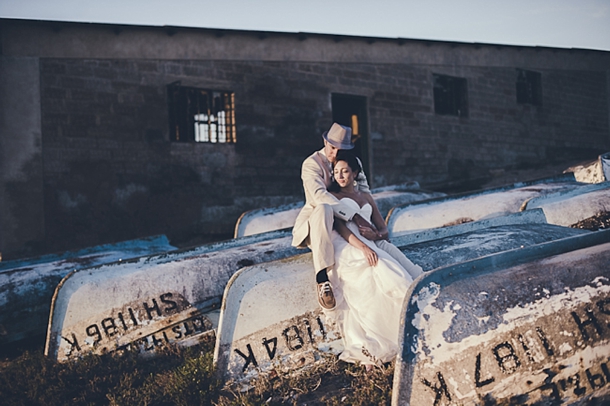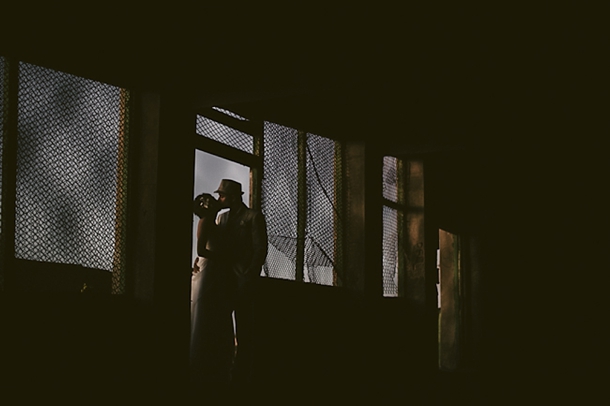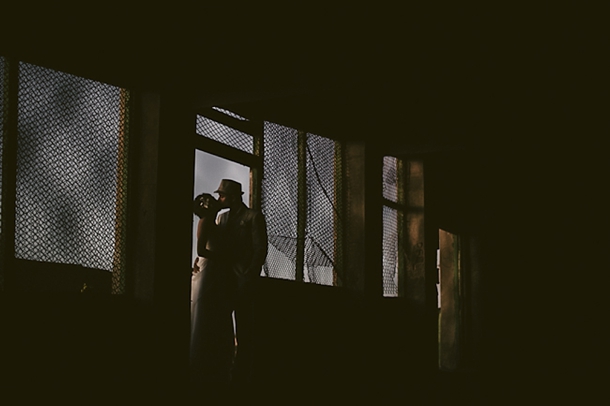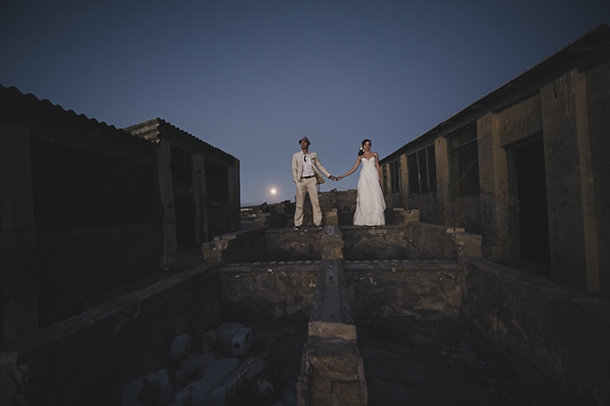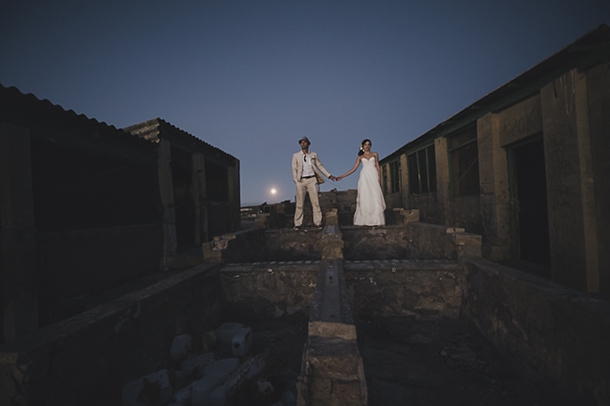 With the help of friends, we designed and made our wedding invitations, which were made up of letters that, with the help of a key, spelt the words 'dream', 'love', 'wine', 'play', 'dine' and 'travels'. We also made the table nametags and candle logs for the table, and my mother-in-law also made my bridesmaids' and flower girl's dresses – I had two shades of grey for the bridesmaids to blend in with the surrounding environment, and they were all really beautiful, natural and flowing.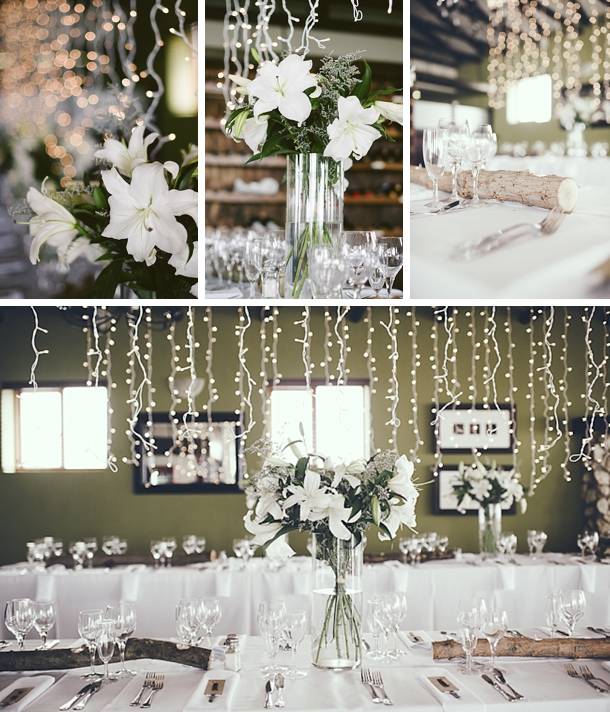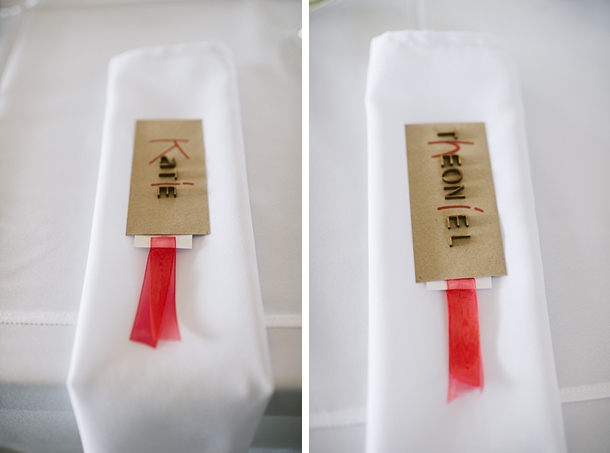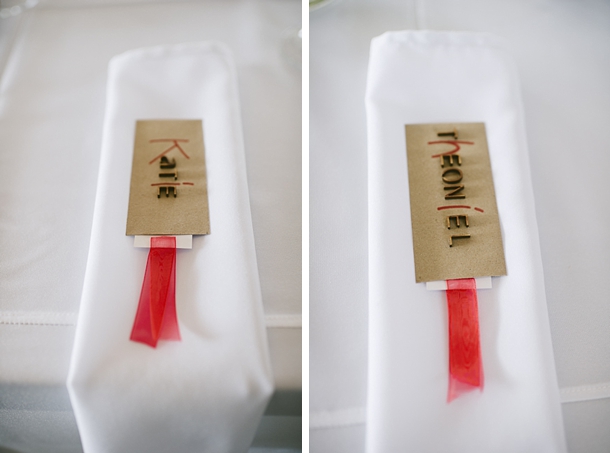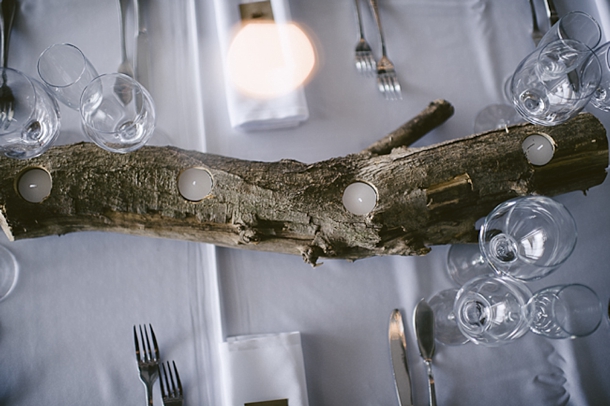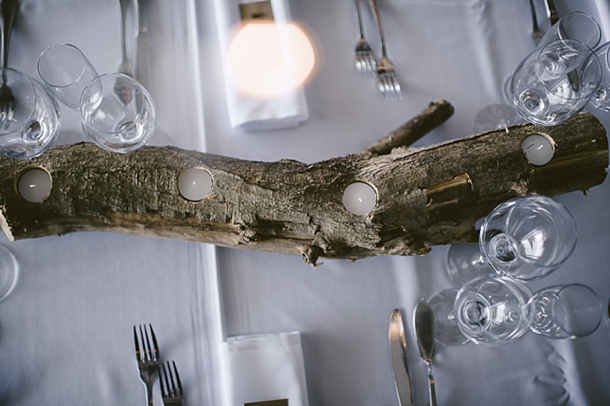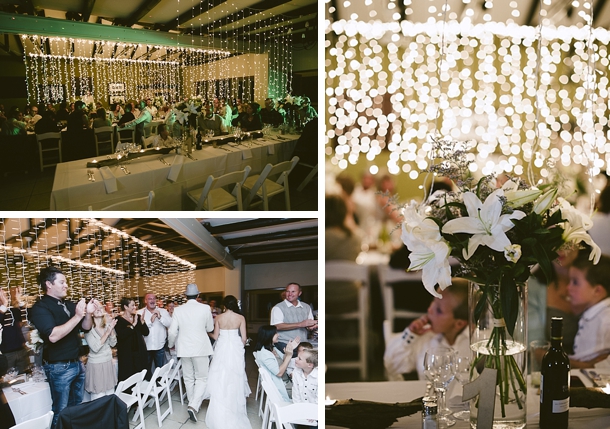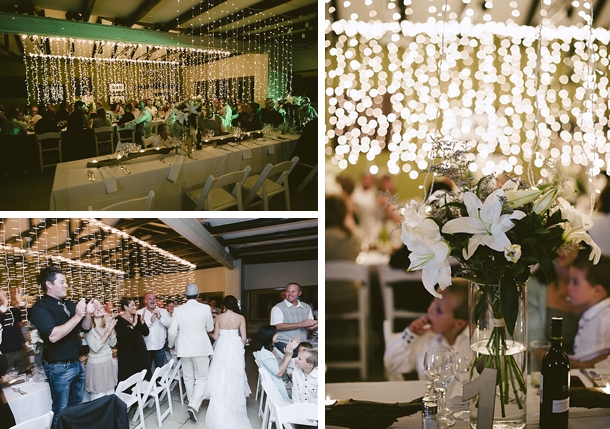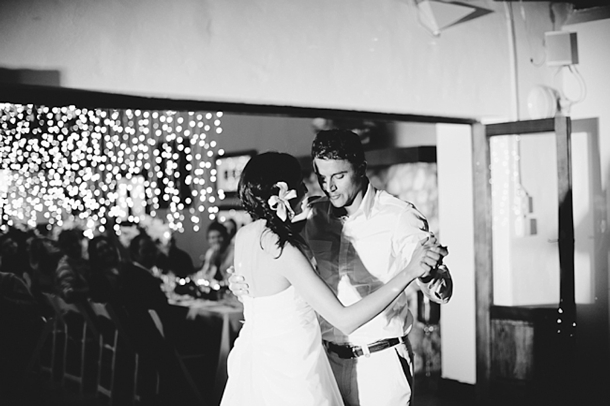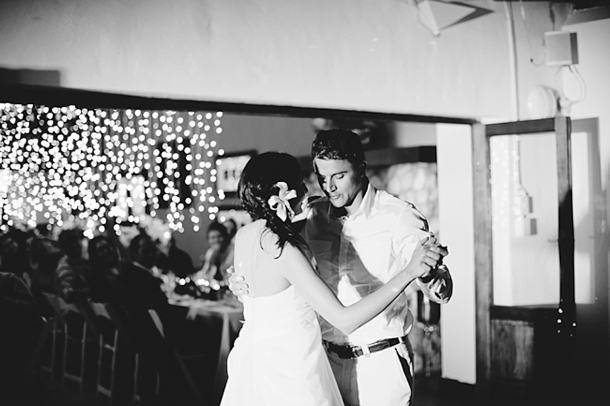 My advice to future brides would be to realise that you are marring your best friend on a day where you are surrounded by your friends and family that love you. And that is amazing!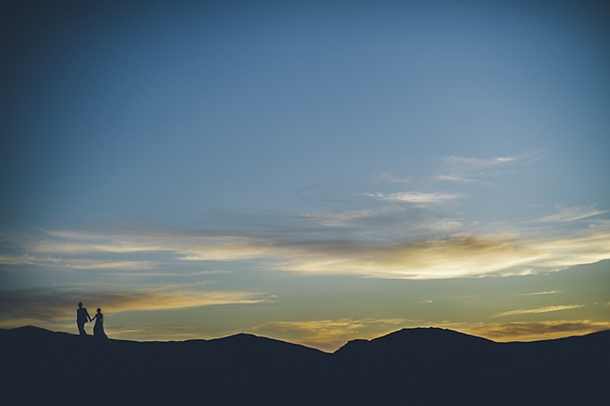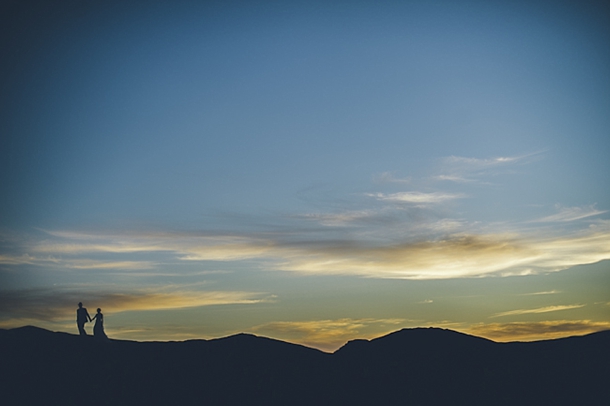 Big SBB hugs to Katie & Theoniel for sharing, and to Jules for taking time out of maternity leave to send me these pictures – thanks so much, Jules! You can, as always, catch even more over on her blog.
SERVICE PROVIDERS
Venue, catering & co-ordination: Paternoster Lodge | Photography: Jules Morgan | Florist & decor: Ronel's Florist, Vredenburg | Bridesmaids' dresses: Emmarentia Mc Donald | Hair & makeup: Hair Friends, Vredenburg | Hiring: Be-dazzled | DJ: DJ Dentin, Vredenburg
SBB ♥ Jules Morgan Photography, a featured member of our Directory