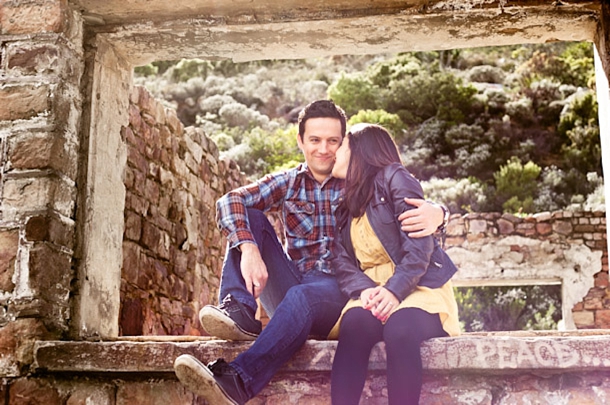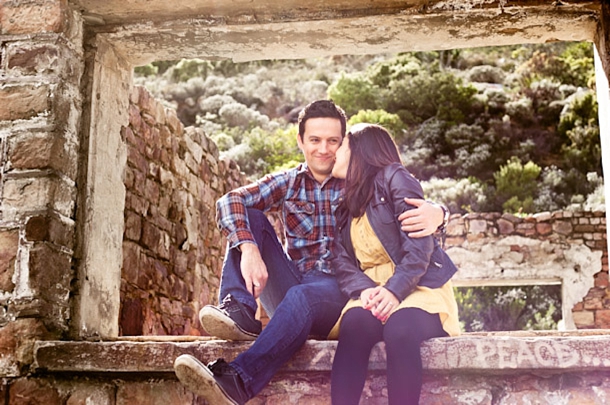 Okay, how cute is this? The bride-to-be in today's engagement shoot, Patchi (Patricia), is originally from Brazil and she first learned English from watching Titanic with English subtitles. Which must have given her an interesting vocabulary, but at least she could tell Mike he was the king of her world when she met him! Photographer Brett Atherstone sent this adorable shoot in – Brett and his wife Niki are relatively new to the Cape photography scene, but judging by these pics we'll be seeing more of them soon.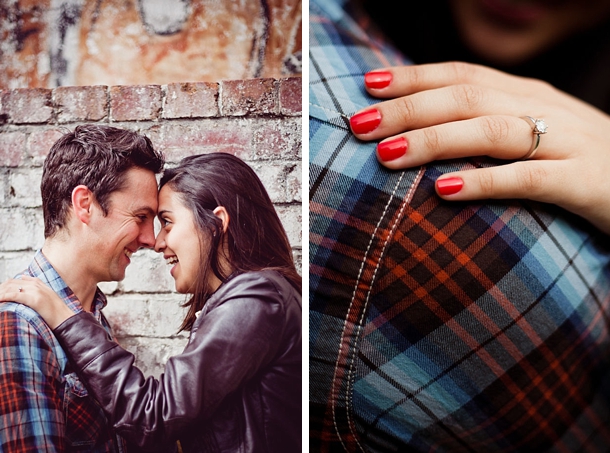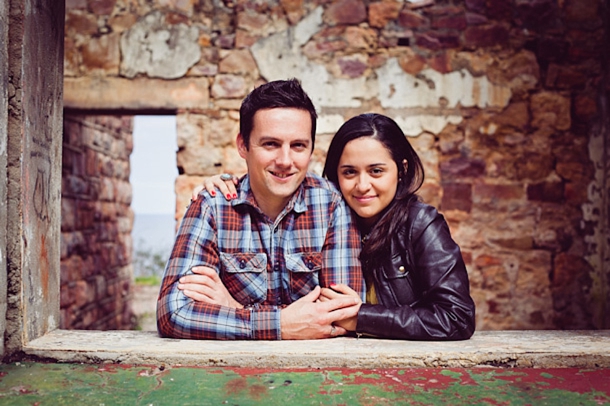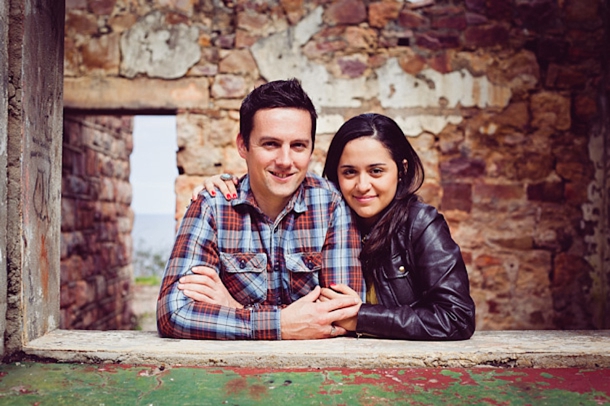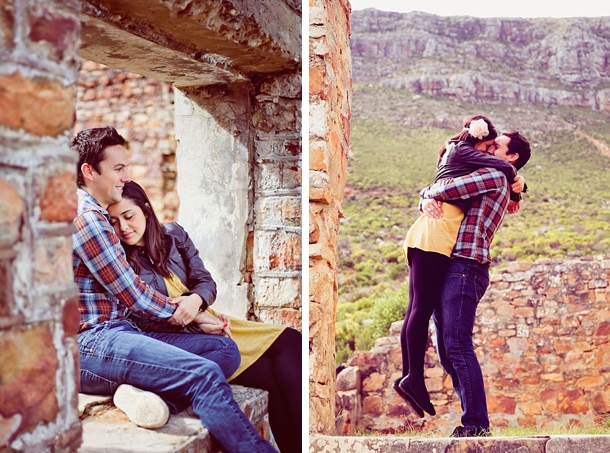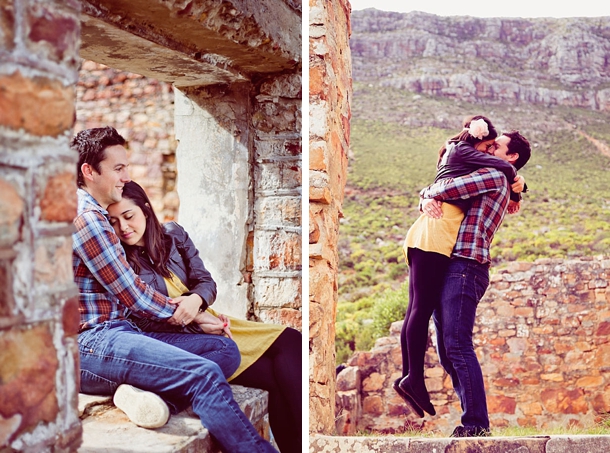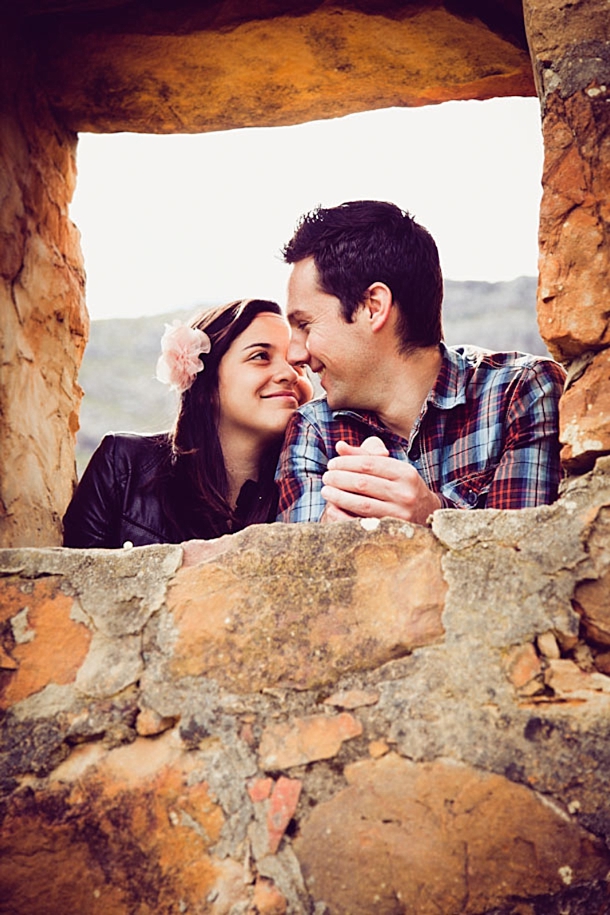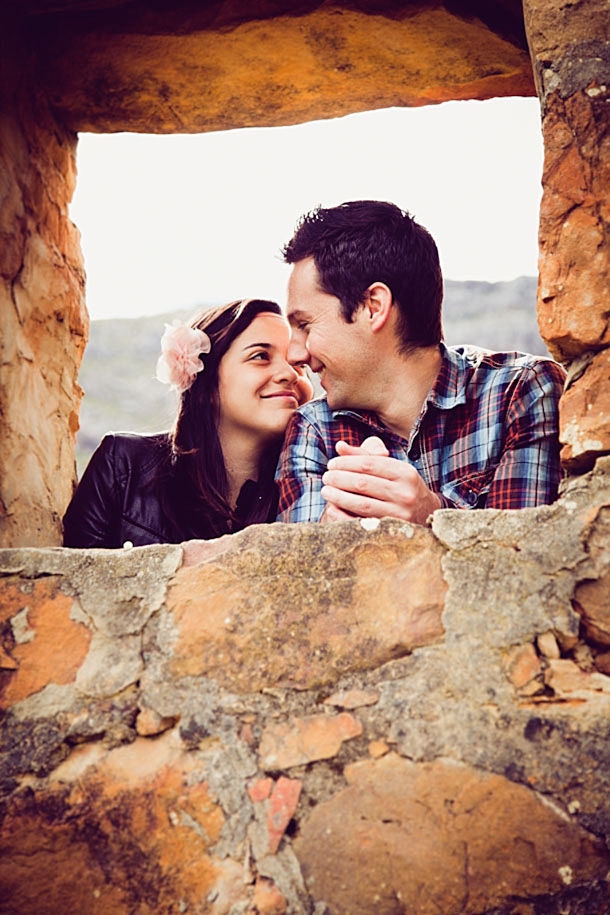 Brett also sent over a bit of background from Patchi on how she and Mike got engaged:
Mike picked me up one morning for a picnic – he said he had to go to work that afternoon so it had to be quick. We drove all the way to Cape Point and as we got there it started pouring with rain. He looked nervous. He decided to go with 'Plan B' a picnic at Bakoven beach, the place we had our first date. The drive there was beautiful and I wanted to stop often to take photos but Mike tried to rush me everytime – apparently he was worried about the rain heading towards Bakoven. When we arrived at the beach, Mike set out a beautiful picnic on the rocks, with strawberries, crackers and champagne. He was so nervous and hardly ate anything, which I thought was weird. After eating (well, I managed to anyway) he handed me a beautiful biscuit tin, which he said was for desert. I opened it and found a small booklet on top of a bed of rose petals. He had written a short rhyming book about our story. It was very cute. The last page finished with…' So how does the story end, the reader may guess, well they lived happily ever after…' Then I turned the page and it said '…but only if she says YES!'… I looked up and Mike was on his knee with a beautiful ring in his hand and asking me to marry him. We both cried (mostly Mike, hehe). It was the happiest day of our lives!