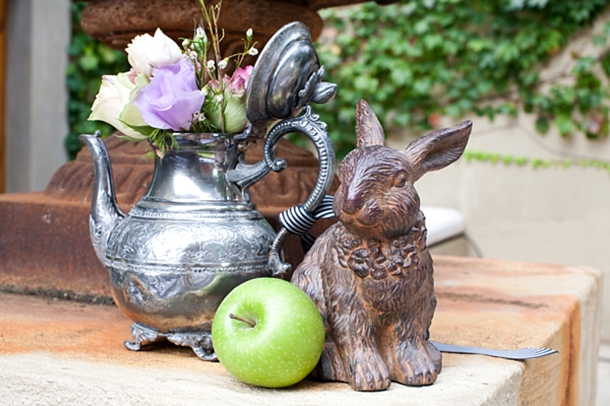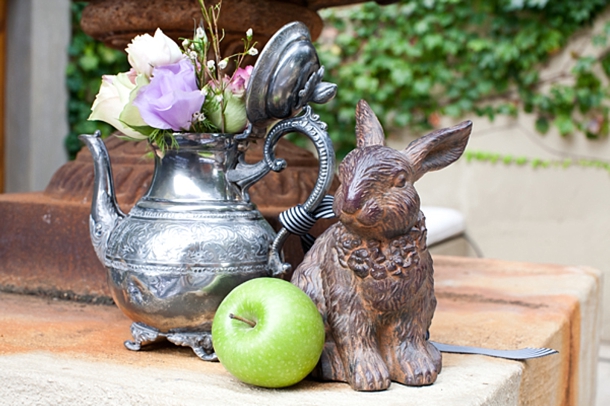 Just like relationships, I love that weddings come in all shapes and sizes. Most of my friends have chosen to have the traditional 100-120 person wedding, some have gone smaller, one couple eloped just the two of them while travelling in New Zealand, and one had two weddings when family illness meant they had to push the ceremony forward by some months. Each wedding was perfect for the couple it honoured, their history and preferences and circumstances, just like the marriages they heralded. And I think that's an important part of the wedding planning process – figuring out what's right for the two of you. Today's couple followed a non-traditional route, with a tiny elopement followed by a joyful party with their extended circle, and just like my friend with two weddings, it allowed them to really relax and enjoy their second party with their favourite people. Grant and Michelle were inspired by their lovely venue, Morrells, and took their cue from the decor for their colours and theme – another great tip for anyone just setting out on their planning journey! The result is a beautiful wedding with a bit of a vintage French/secret garden vibe, and comes complete with the sort of personal touches you know I love! The couple's stunning, intimate pictures were taken by Schantel of Kiekie Photography.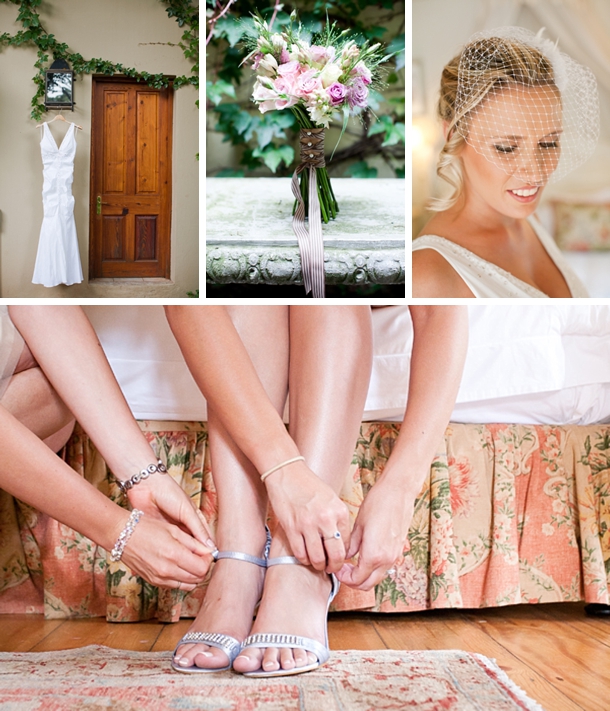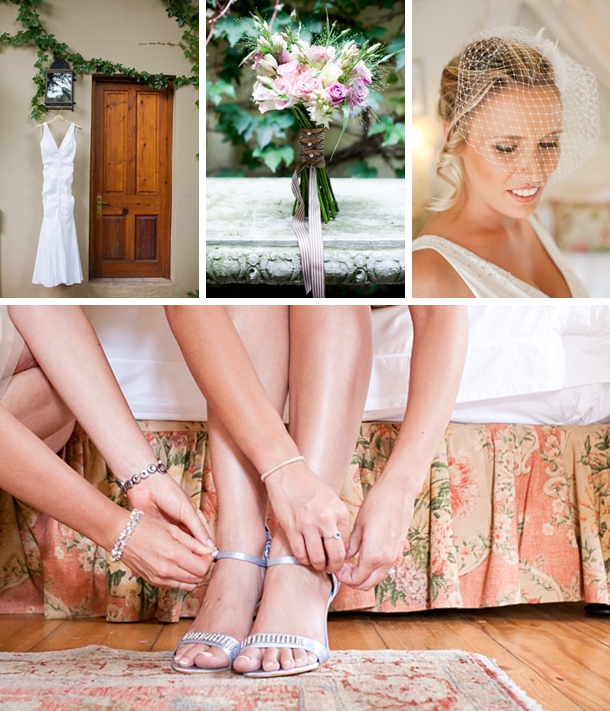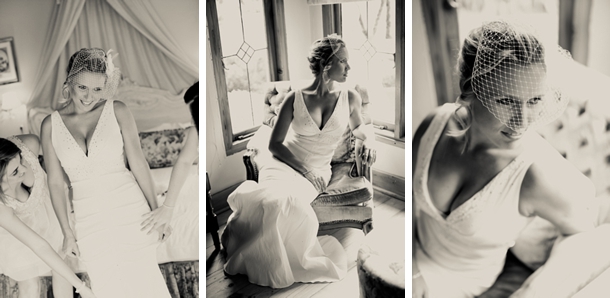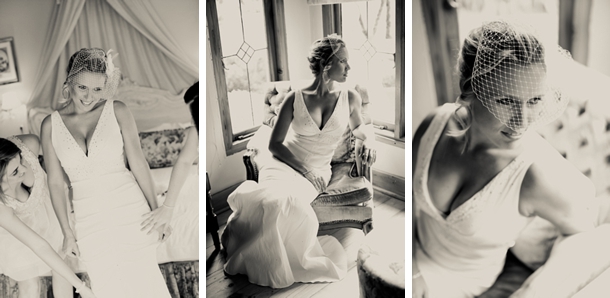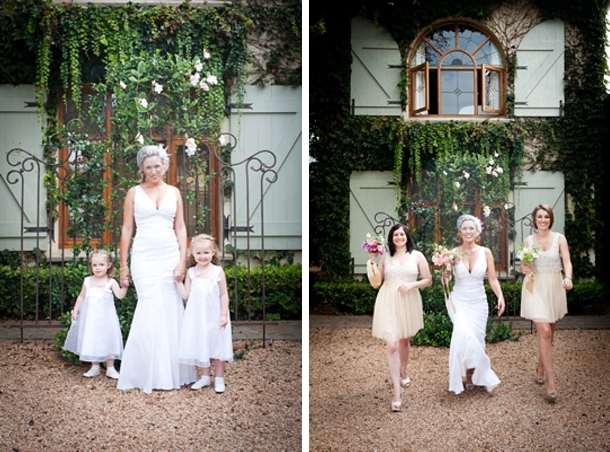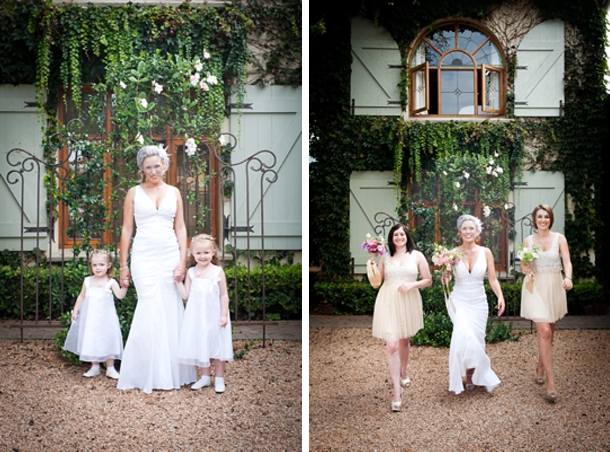 Michelle and Grant both sent over some background to the day:
We met during World Cup soccer, but stayed friends and got to know one another before passion took over. Grant proposed in our newly built bath, with bubbles, Pinot Noir, candles and rose petals, and nine months after we started dating, we had a spontaneous wedding, eloping with our parents and Michelle's brother, his wife and kids. We sneaked off to the smallest chapel in Van Reenen's pass and announced our surprise marriage when the deed was done!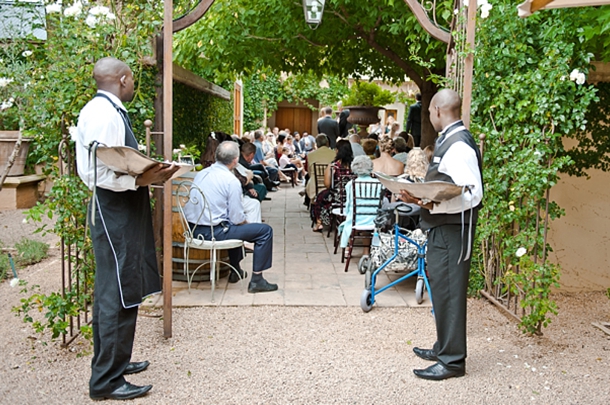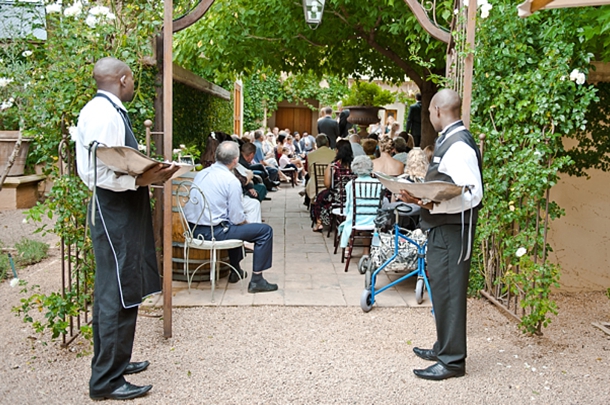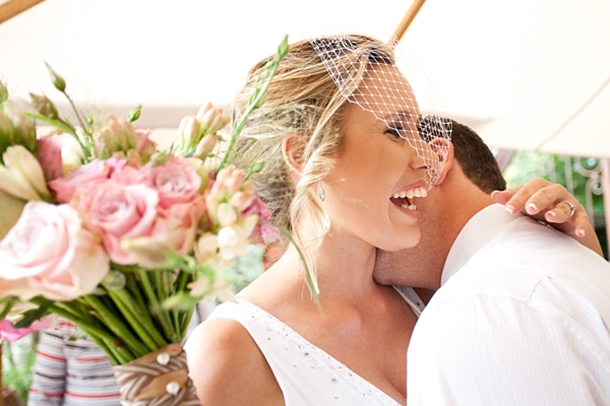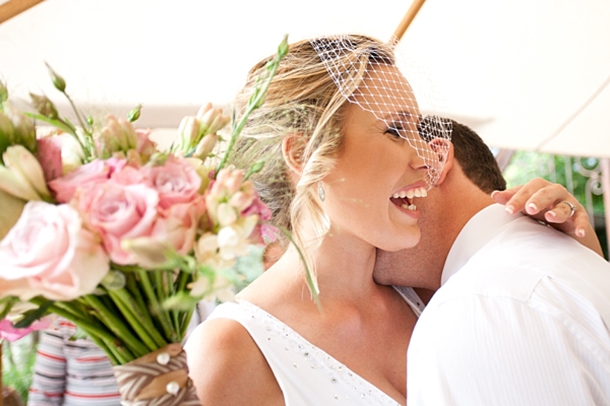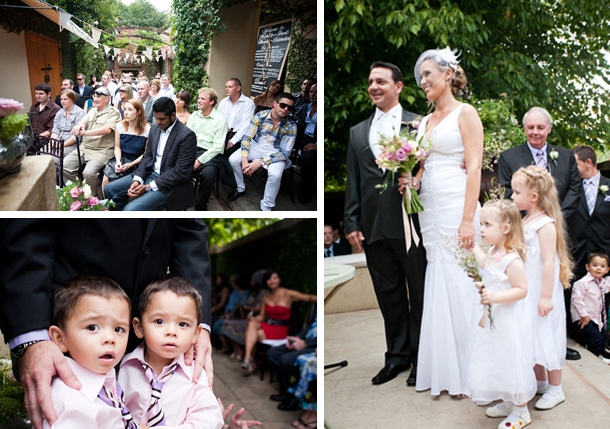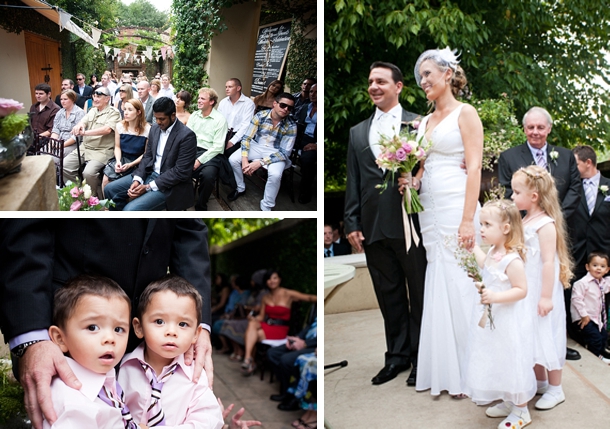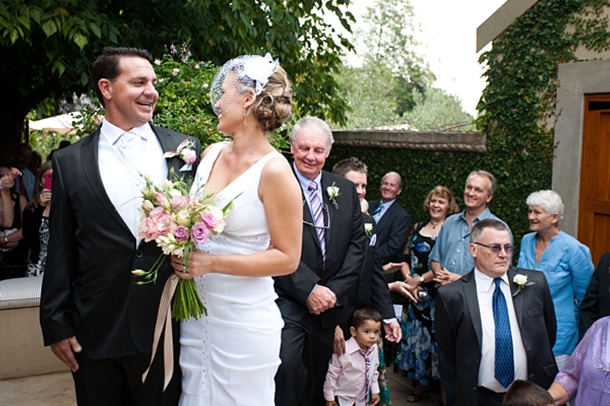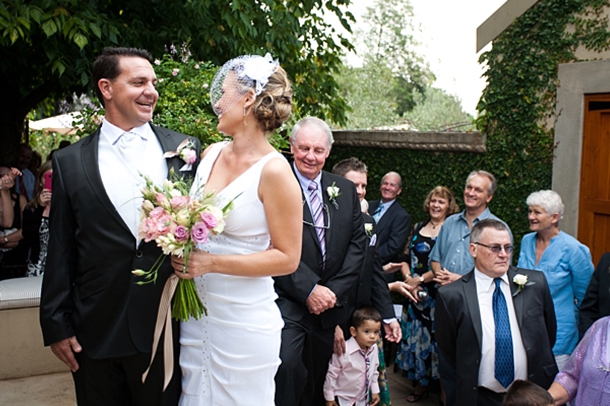 Eight months after the wedding, our reception was held at Morrells, where friends and extended family celebrated with us. We had attended a wedding seminar at the venue and fallen in love with it. Our theme was inspired by the magic of Morrells: classic, French vintage; so we had old fashioned postcards as invitations (which we made ourselves) and used soft pinks, purples and greens as our colours, letting the venue's romantic décor speak for itself.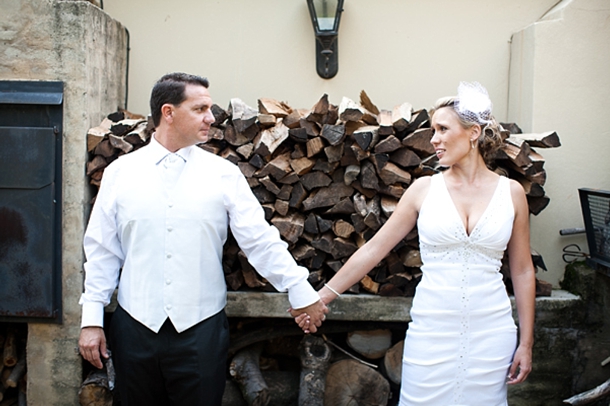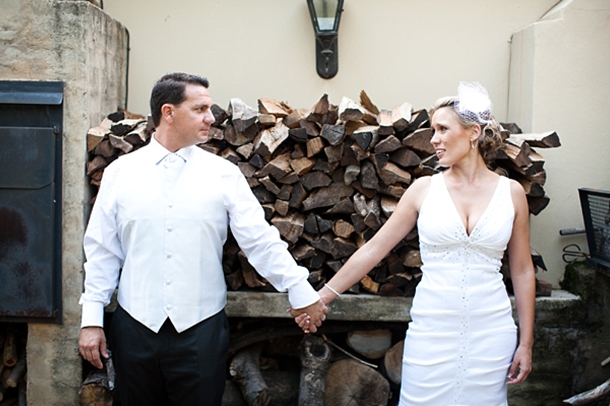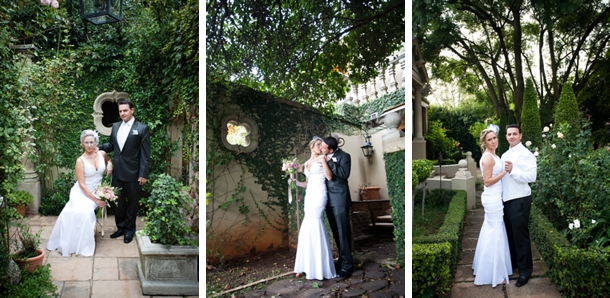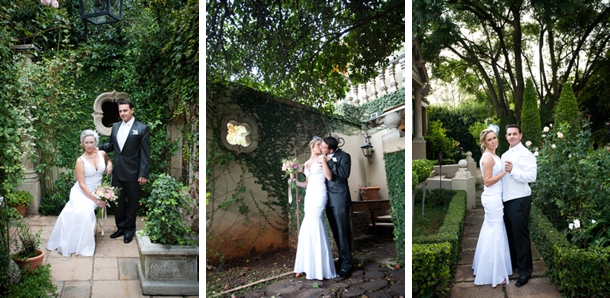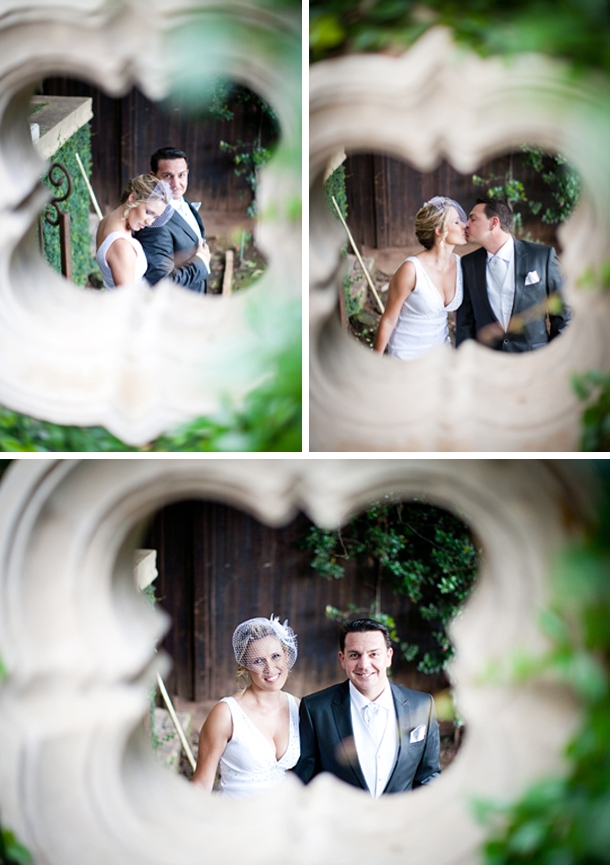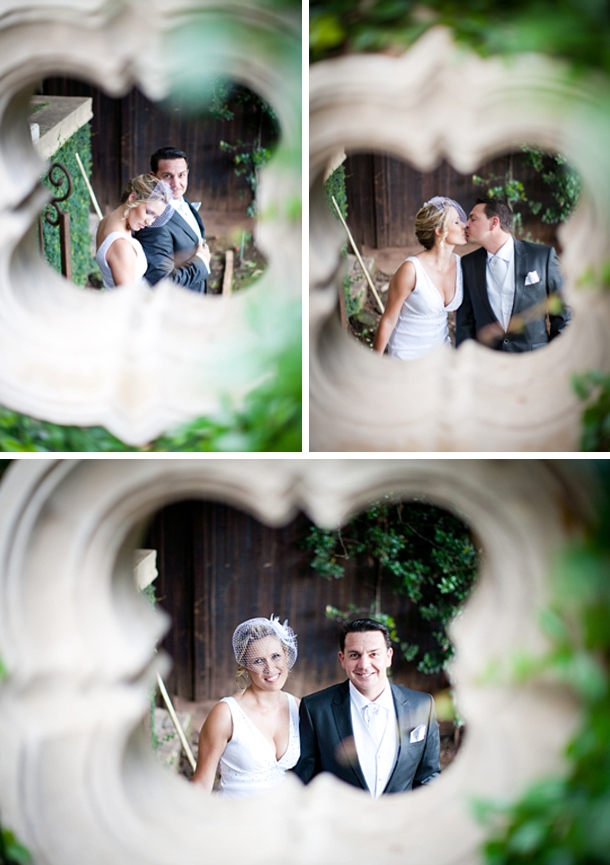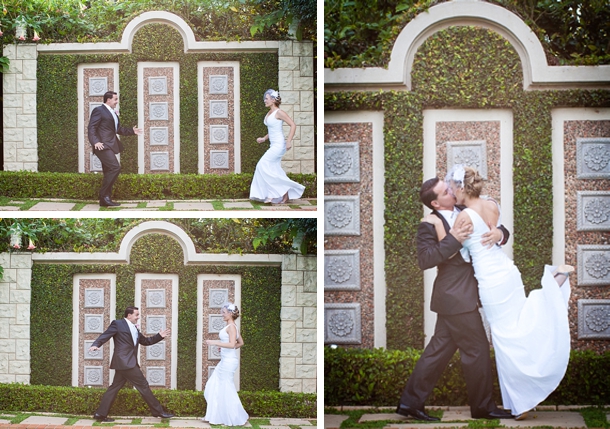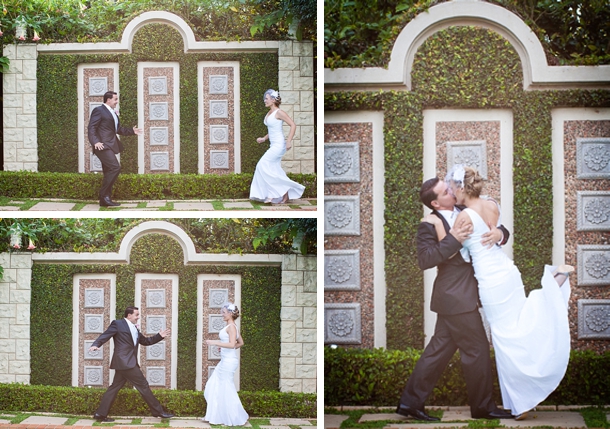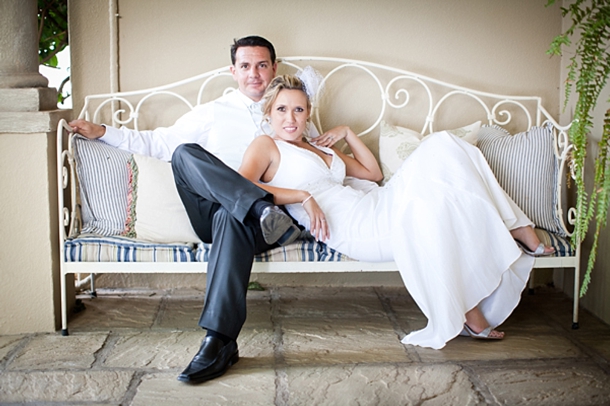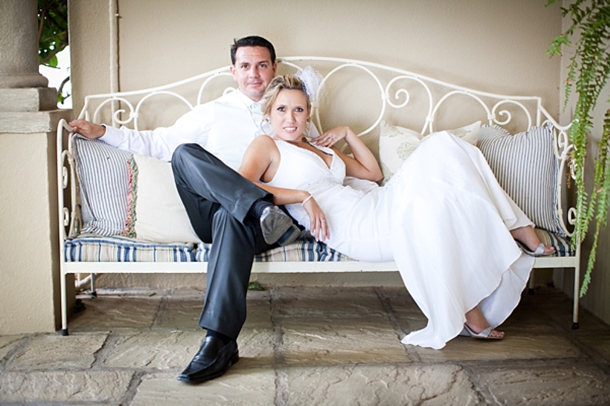 The wedding reflected so many unique elements of our personalities and lives. Throughout the day there was a sign language interpreter for Michelle's parents (who are both deaf) – her Dad's speech was also done in sign language and voiced by his interpreter. The speech was so touching and had many people in tears.
Instead of a dessert table, we chose to have an old fashioned sweetie table, since Grant and his family own a sweet factory (Dick's Sweets). People could help themselves and take sweets home in brown paper bags. We also gave our guests thank you tokens of wooden hearts with our names engraved on them, which we'd made. We printed out (many!) photos of our elopement and placed them around the venue, so guests could feel that they were a part of it.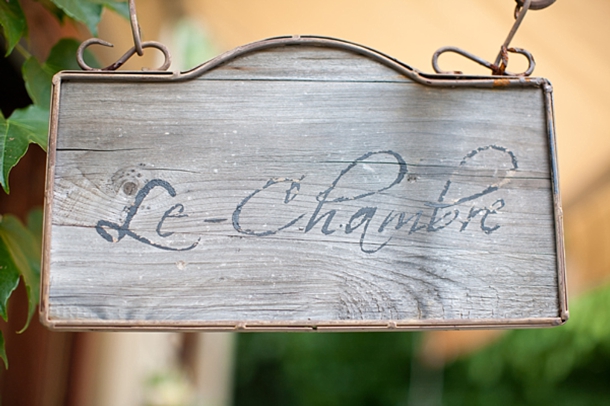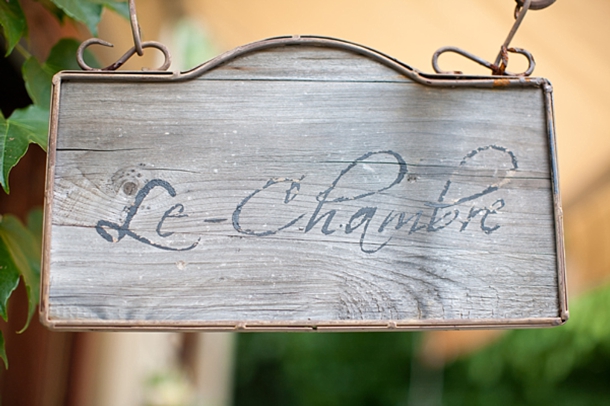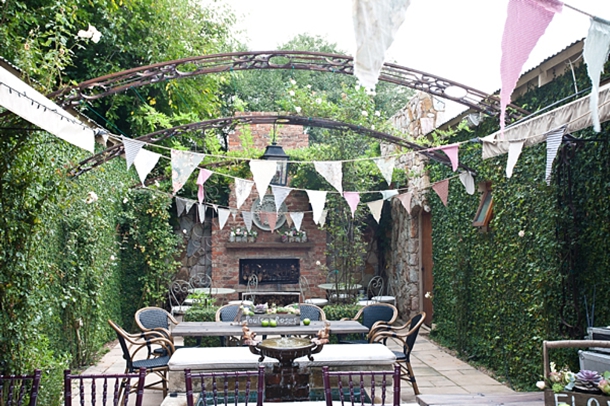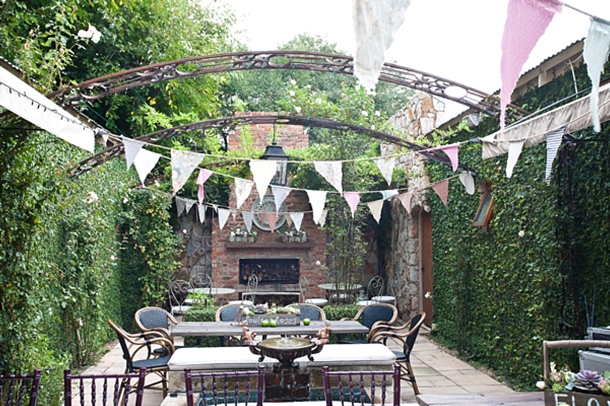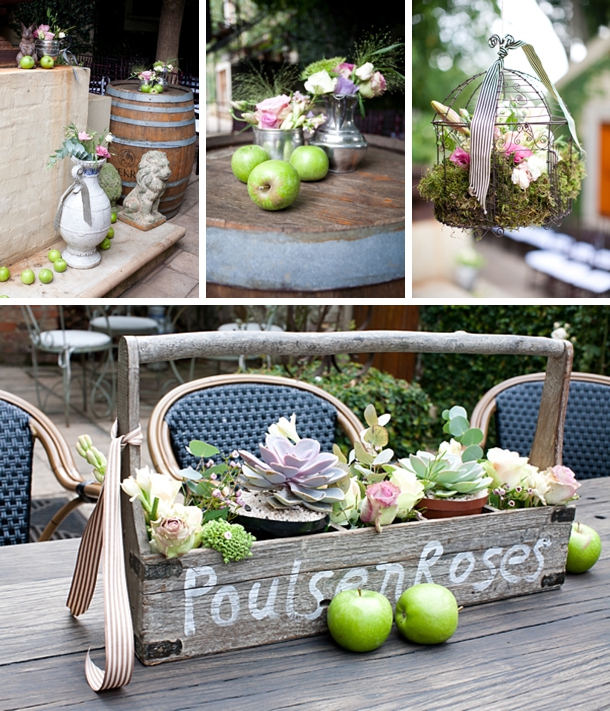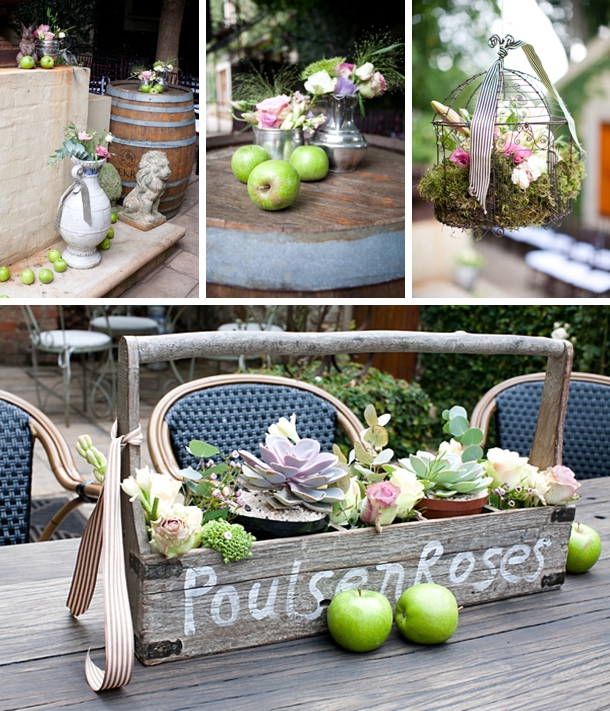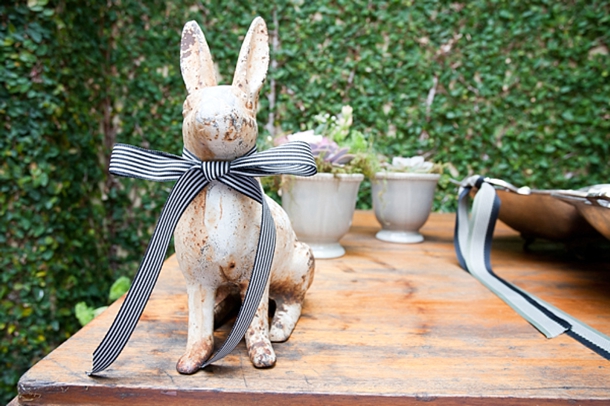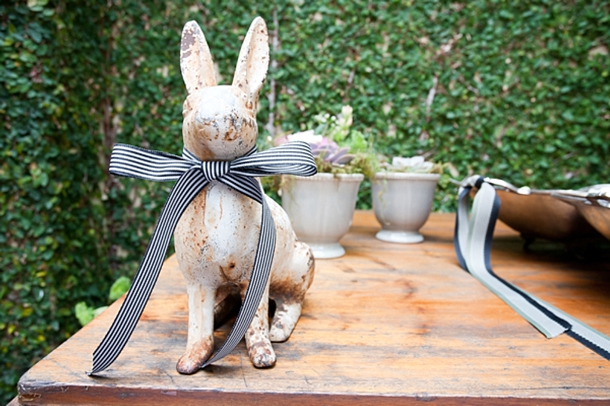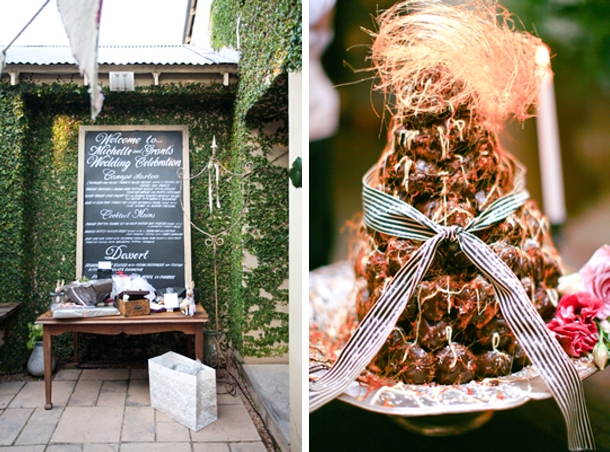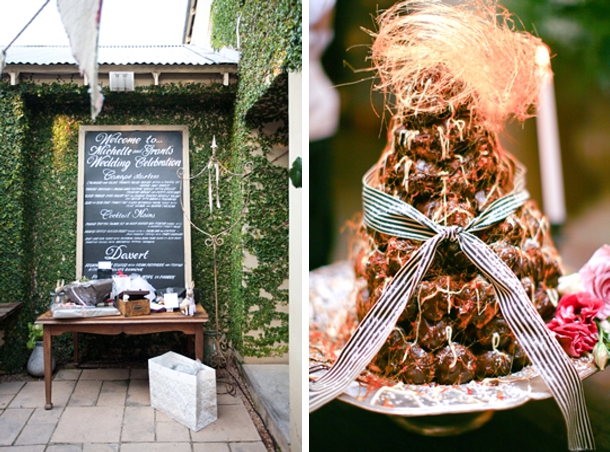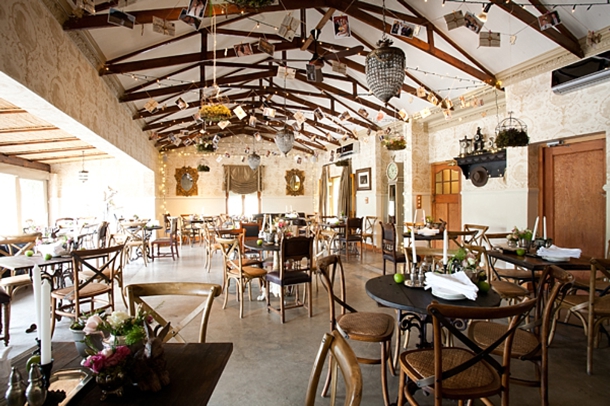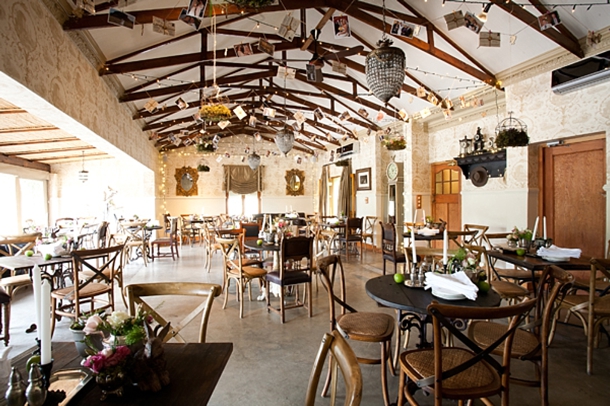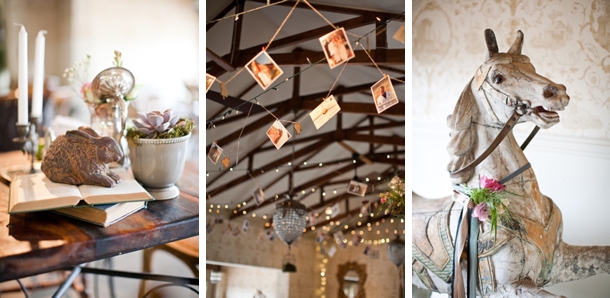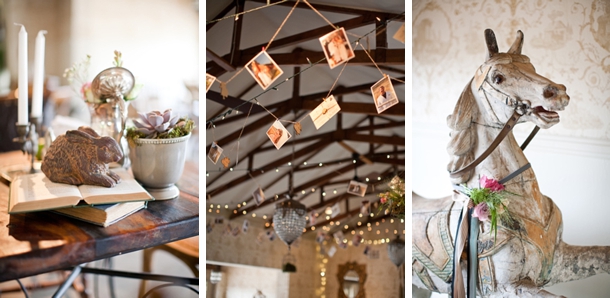 We chose not to have a seating plan, so our guests didn't feel restricted or corralled, but comfortable to mingle and be at ease. There was also lots to do. Dancing, eating (four courses of canapés!), a photo booth, lighting and releasing lanterns, the sweetie buffet and of course just having a good time.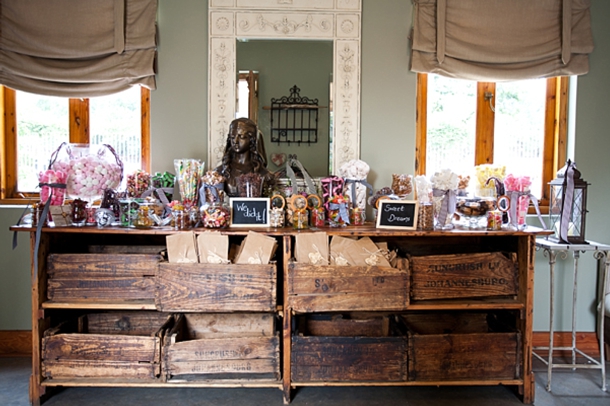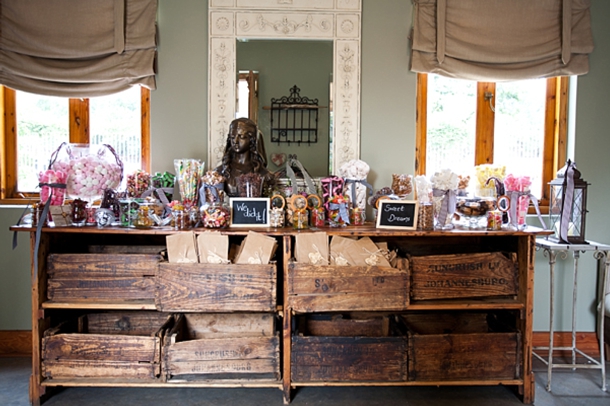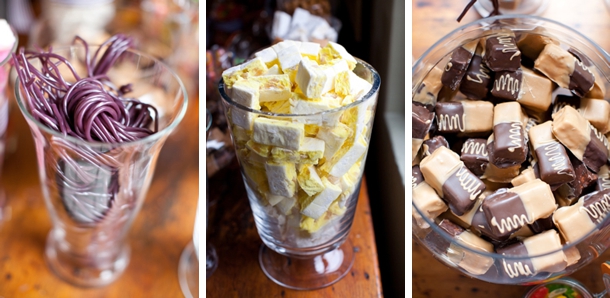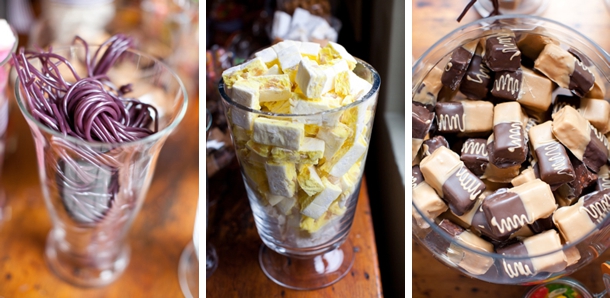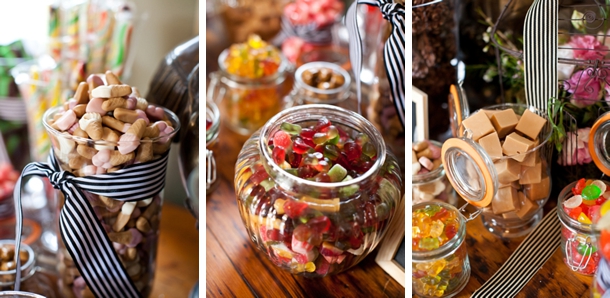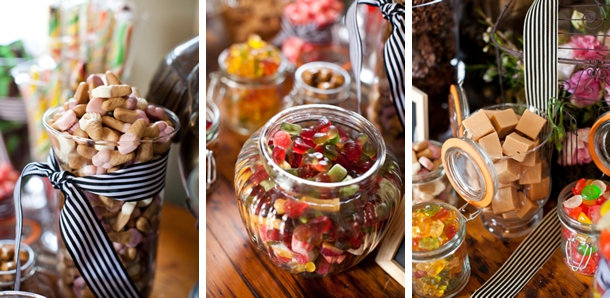 Our advice to future brides and grooms is to do what YOU both want, even though this may inconvenience other people. The day is about YOU. On the day of the wedding something which is usually minor and not an issue can become a big issue. It's a great idea to agree beforehand that stuff does happen and that not everything can be perfect but it will still be special, memorable and beautiful. The colour of Aunty Mavis' dress is not grounds for tears and trauma. In terms of resources, we'd recommend Martha Stewart Weddings magazine and website, Wedding Chicks, and of course Phern at Morrells! (We'd also recommend the day seminar at Morrells, with various service providers.)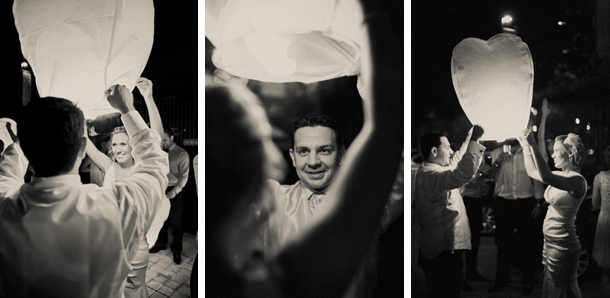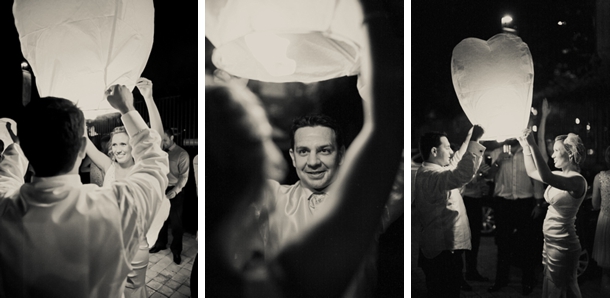 Thanks so much Grant and Michelle, and thank you to the lovely Schantel as well! Head over to her blog, where you'll find even more from this wedding.
SERVICE PROVIDERS
Venue, catering & cake: Morrells Boutique Venue | Photography: Kiekie Photography | Co-ordination & decor: Phern Orr for Morrells | Bride's dress: Honey Boutique | Bridesmaids' dresses: Forever New | DJ: DJ's Incorporated | Sweets: Dick's Sweets