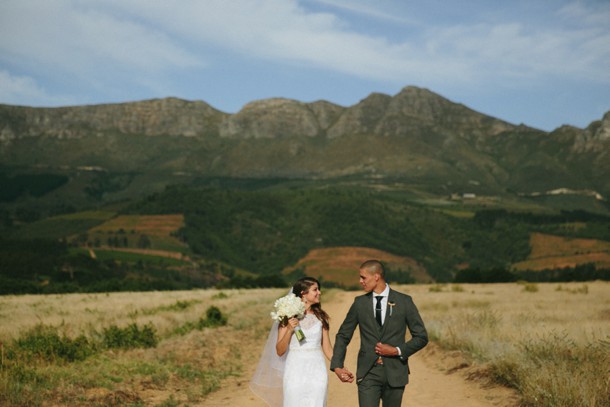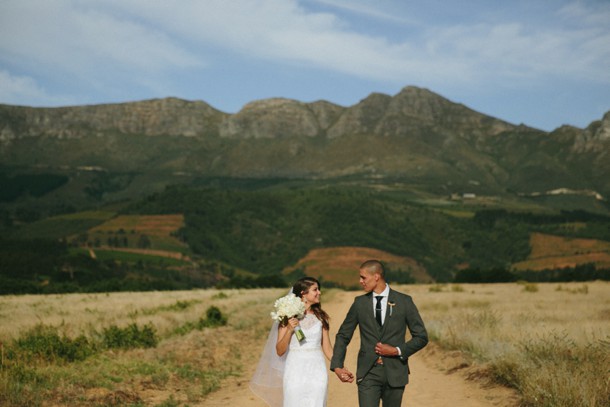 There's nothing quite like the twinkle of fairy lights is there? Maybe it's a bit of nostalgia for childhood Christmases, or the way they look like little stars or fireflies, but whenever I see a curtain of lights, it makes me happy. For today's bride and groom, those twinkles set off their softly glamorous palette of golds, creams, greys and greens, and created a beautiful intimacy at their sparkly reception. But the real sparkle was in Nicole and Kyle's eyes, as they promised one another their love and lives under a canopy of trees, posed with their bridal party, or danced the night away with their guests. Perfect! The lovely Tiffany B. was on the scene to capture every happy moment.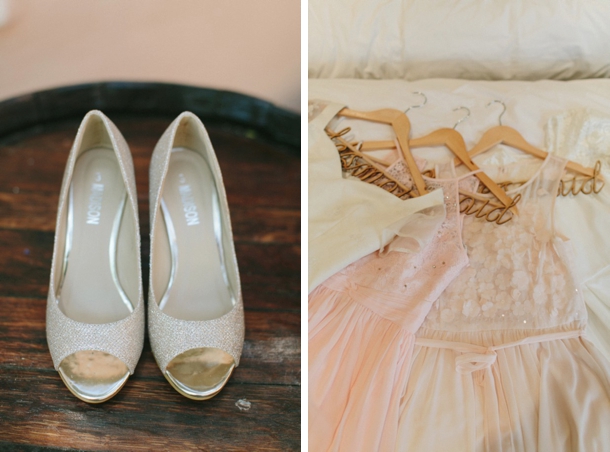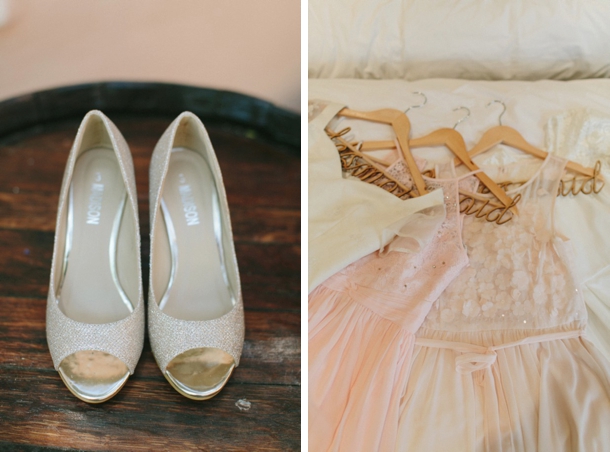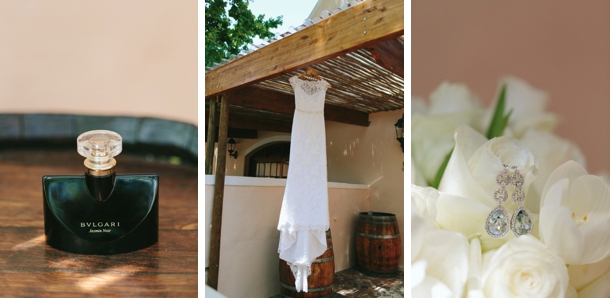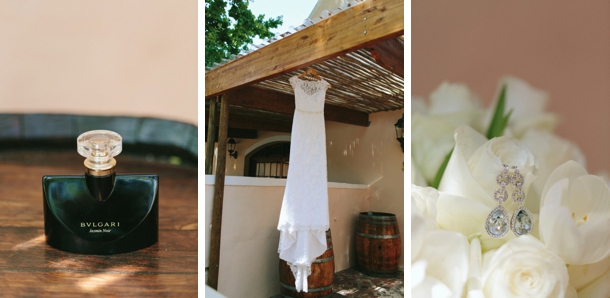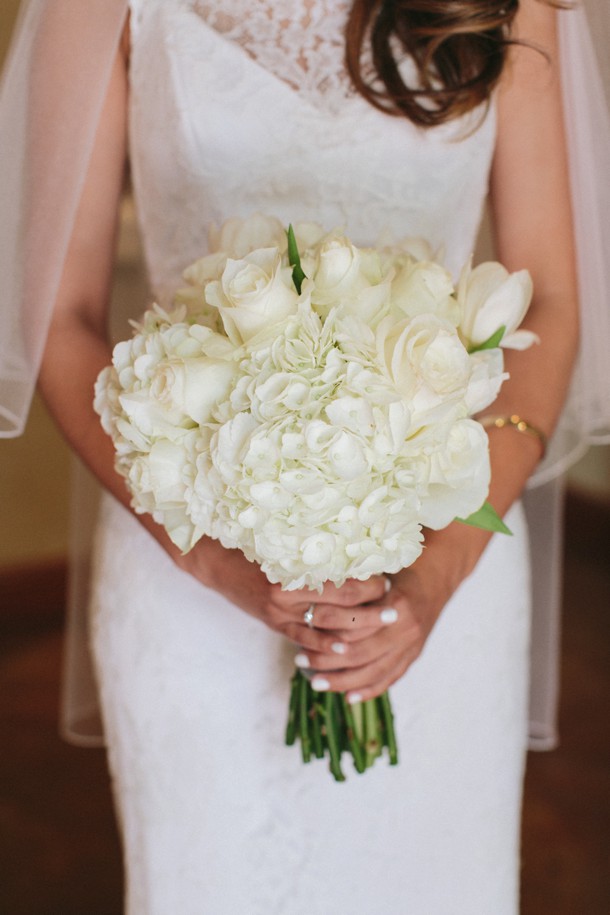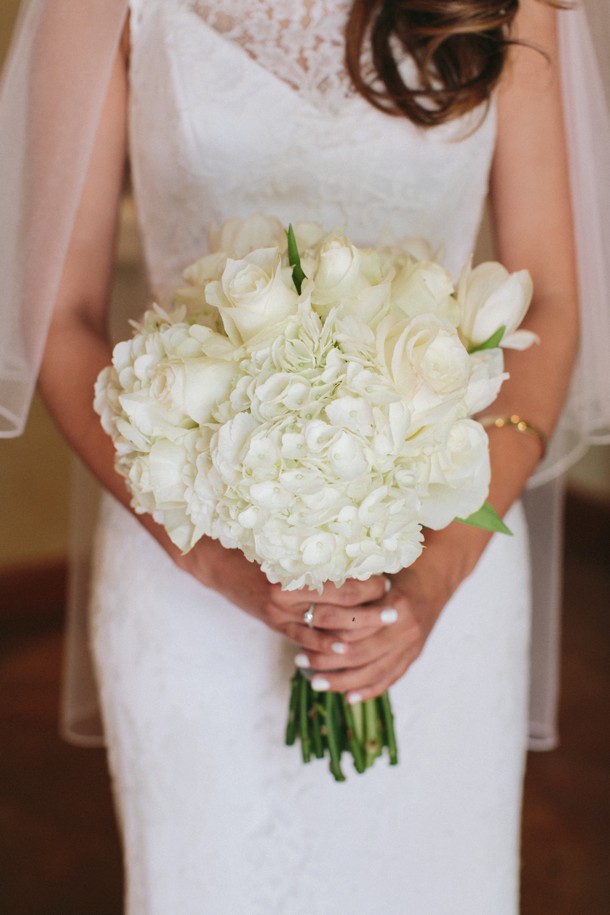 Love Story
Our story's start is a simple one. We had a mutual group of friends and started to chat on and off for a few months. I then started varsity as a first year, and he was in second. We then really started to get to know each other. He kissed me in Springboks during O Week and the rest they say is history.
The Proposal
For our six year anniversary Kyle had mentioned that he had made a booking at a restaurant he had been wanting to go to for a while, which ended up being the beautiful Del Air Graff. When we arrived we were graciously greeted at the door, given a tour of the place and then offered (or at least I though so) a ride through the vineyards (this had actually all been planned by Kyle). When we reached the top of the vineyards a table for two had been set up, with my favourite wine, sweet treats including chocolate covered strawberries and a breathtaking view of the Stellenbosch mountains. I was completely blown away and truly thought that the evening could not get better. As we sat down and started to nibble at the treats and enjoy the view Kyle whipped out a red box. Inside the box was a scrapbook that he had lovingly made, entitled 'recipes for falling in love'. To give context here, I love cooking and baking and trying out new recipes…and he loves to eat!! The scrapbook documented our relationship journey over the last six years, the starter, a recipe for how we met (one cup UCT rage, 1tsp mxit chats, etc.), the main course a recipe for our years at varsity and the travelling we did, and the dessert a recipe that described us graduating, starting our first real jobs and other overseas trips we had been on. The very last page had the simple words… "and the cherry on top…" and next to it a heart with two flaps in the middle. At this stage Kyle asked me to open it, when I did there was the most beautiful ring looking back at me and Kyle was on his knee asking me to be his wife. He always says that he will never forget the expression on my face. From there we were whisked away to the divine restaurant and enjoyed the most delicious meal. On our way back home Kyle told me that we had to go see our parents and tell them the good news, little did I know that he had secretly planned for our closest family and friends to get together and surprise us at my mom's house. I was completely surprised when we got there and had all of them waiting for us. It was amazing that we could share the special moment with them too. Next to our wedding day, it truly was one of the best days of my life!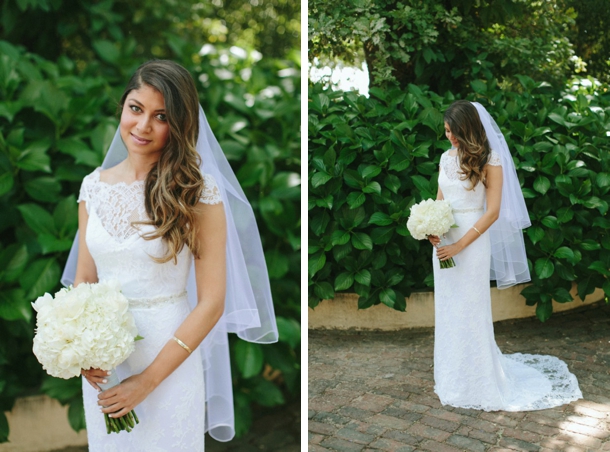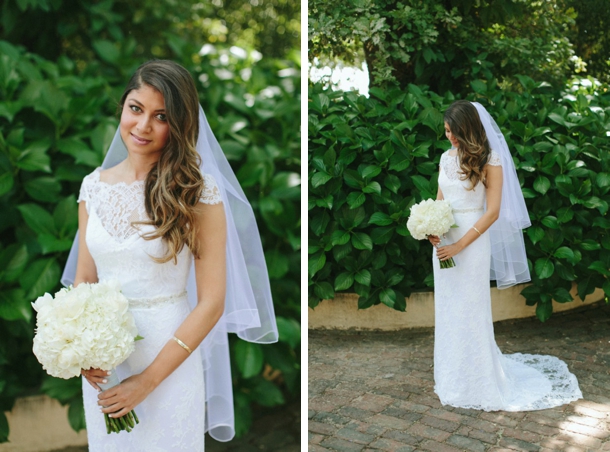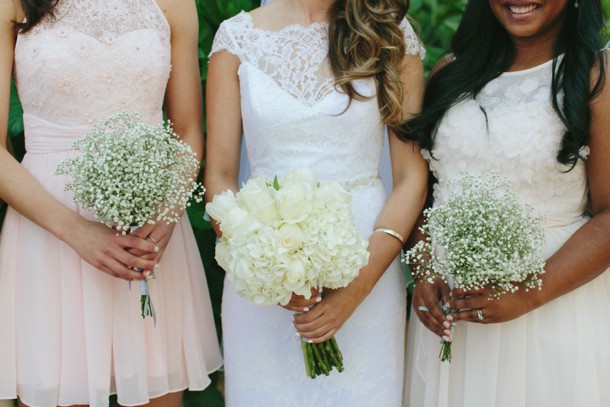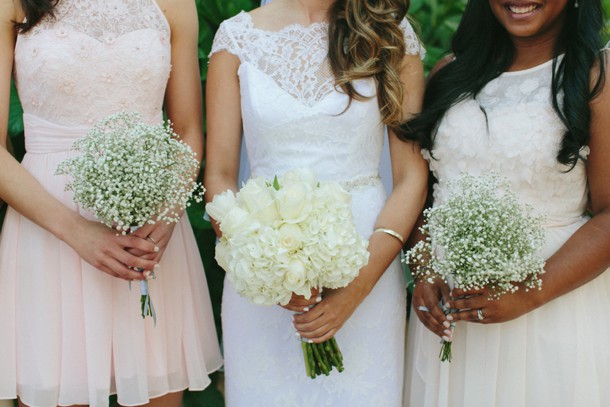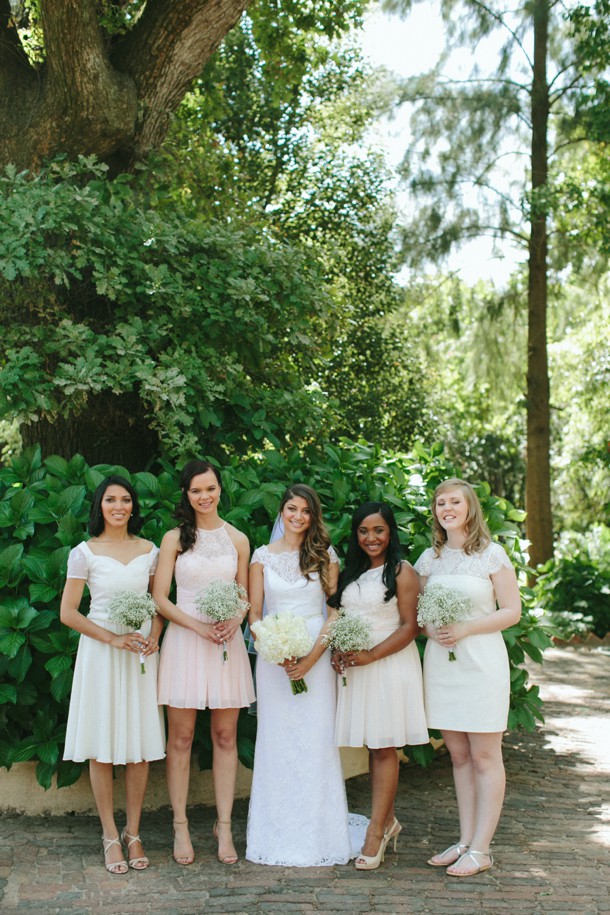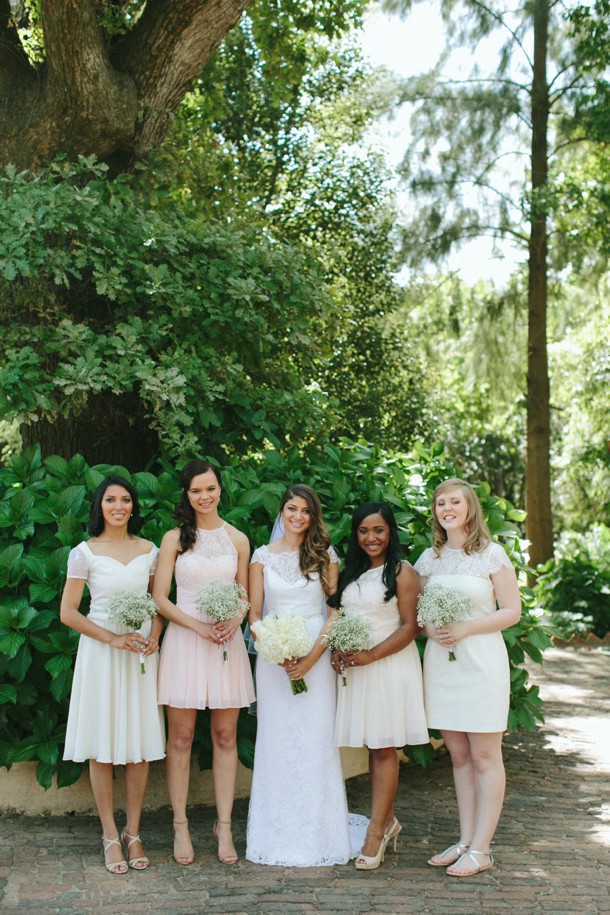 The Venue
Friends of ours had gotten married around the time of our engagement and graciously gave us a list of venues they explored, Ashanti Estate being one of them. When we started our venue hunt we knew that it had to encompass two things: 1. It had to be beautiful, so décor would be minimal; 2. We wanted a venue where we could have both our ceremony and reception. Ashanti offered all of these and more. When we drove into the venue for the first time we were blown away! From the beautiful dam, to gorgeous reception area, we really couldn't ask for anything more.
Wedding Style
I would say our style was a relaxed modern style. The venue itself was so breathtakingly beautiful that we didn't want décor and a colour palette that overrode it. The colours that we chose were grey, white and green with accents of gold. We also used fairy lights and candles as much as we could… which definitely came in handy as we had power outages throughout the day!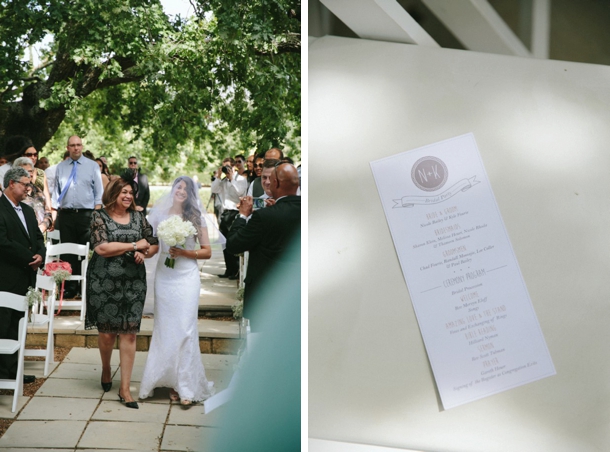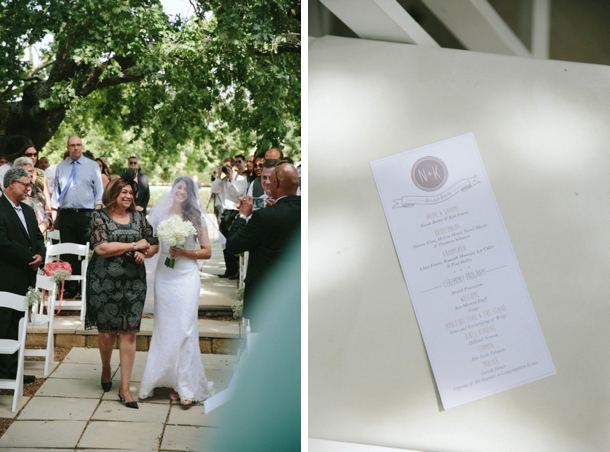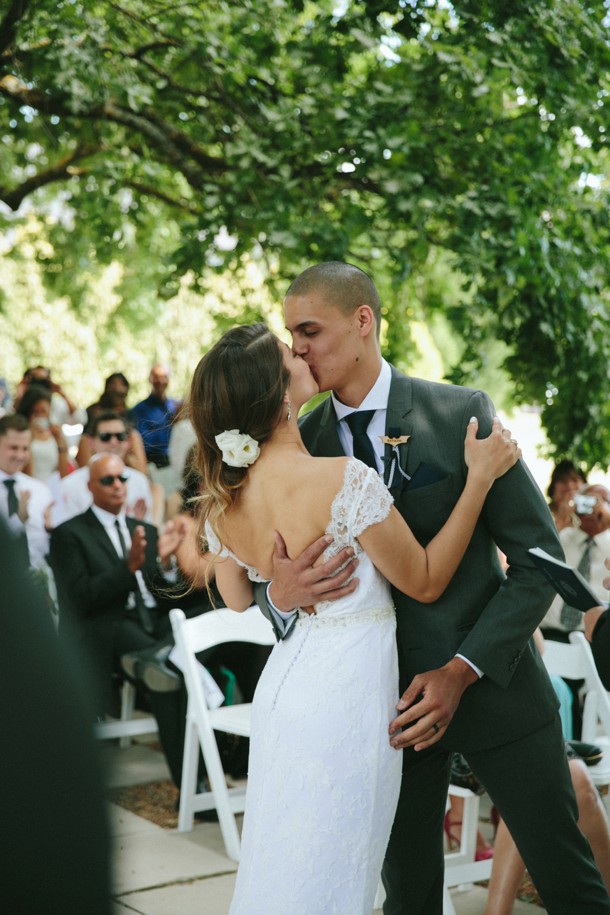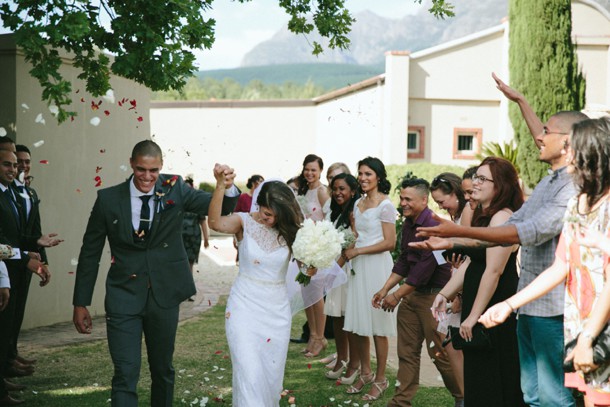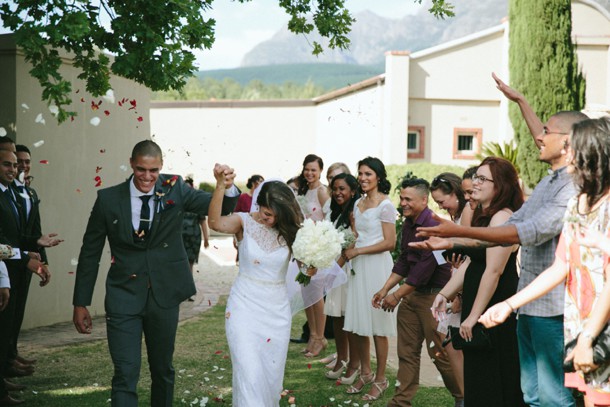 Wedding Details
Kyle and I are generally a relaxed couple. The most important element for our wedding day was that our guests were relaxed and had a really great time! It was so rewarding chatting to all our loved ones throughout the day and them saying what a wonderful time they were having.
Budget Elements
The one thing that we did was to decide what was important to us for our wedding day and prioritise that. The beauty of weddings today is truly that anything goes, there is no longer a rule that says you have to do a champagne toast, give your guests a thank you gift, etc. We didn't have those things and chose to put our money into other things that we thought were more important such as really good food, great music, etc.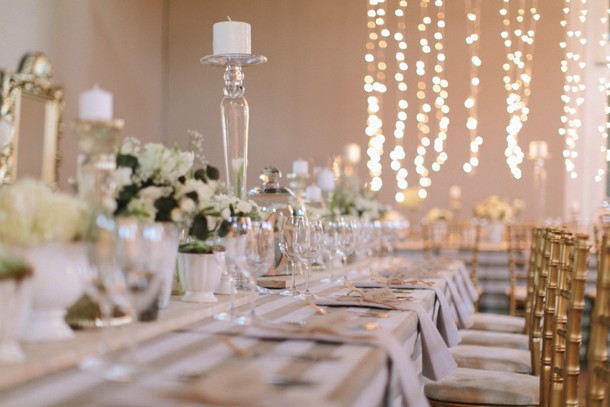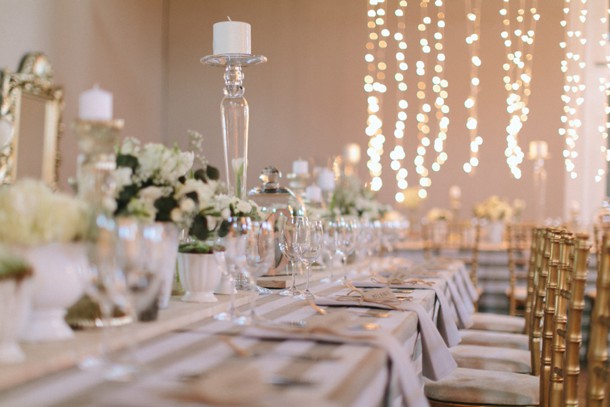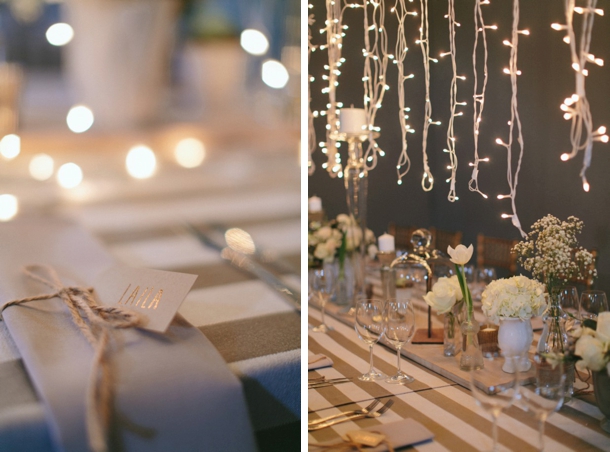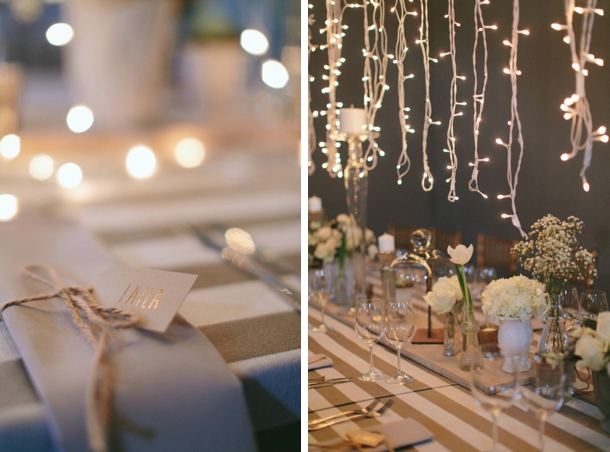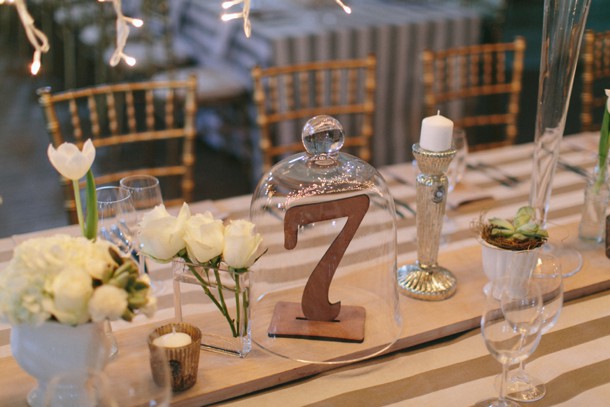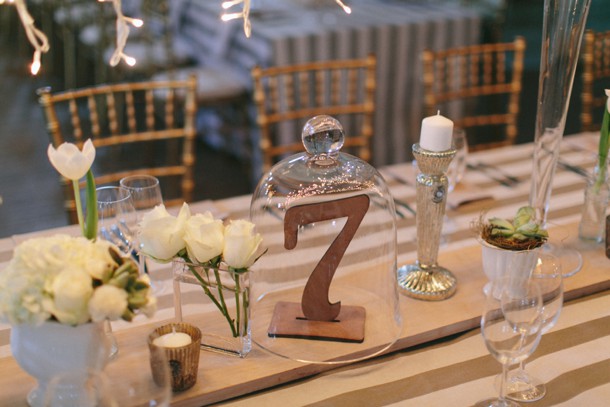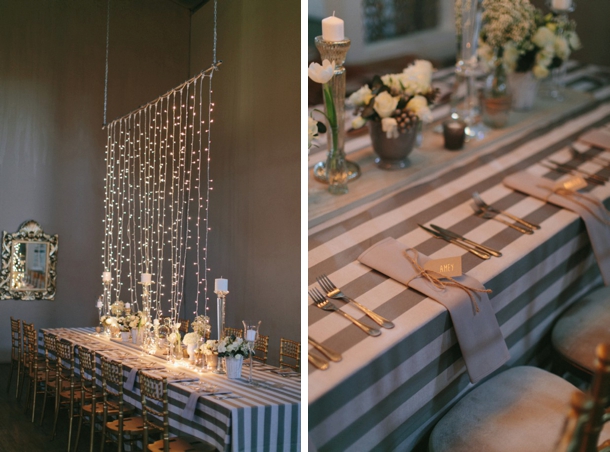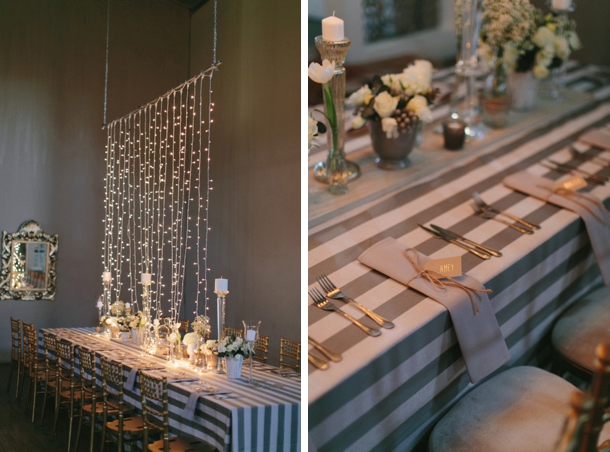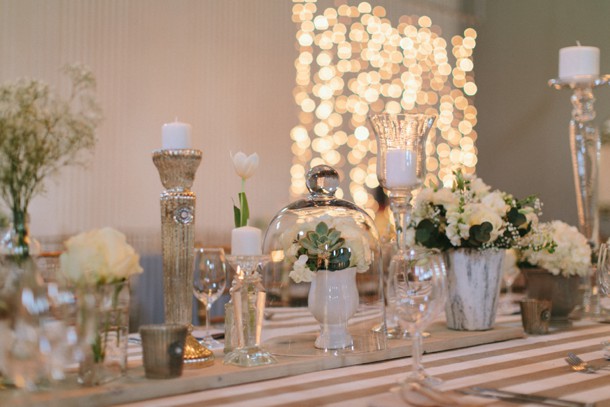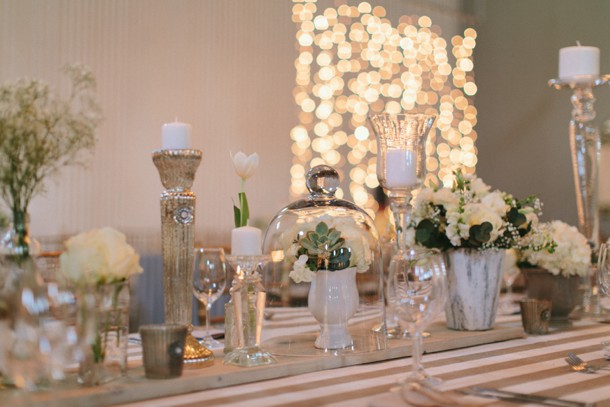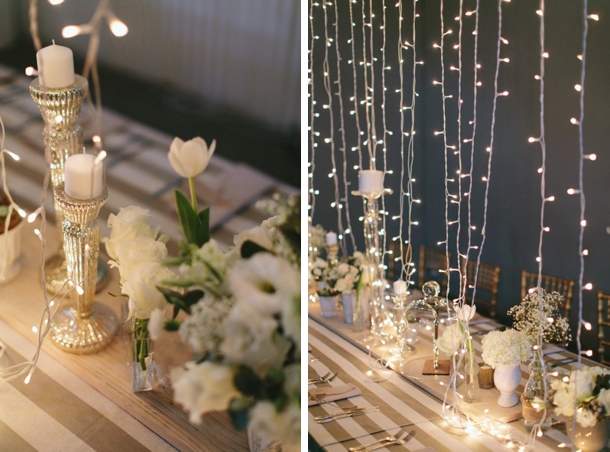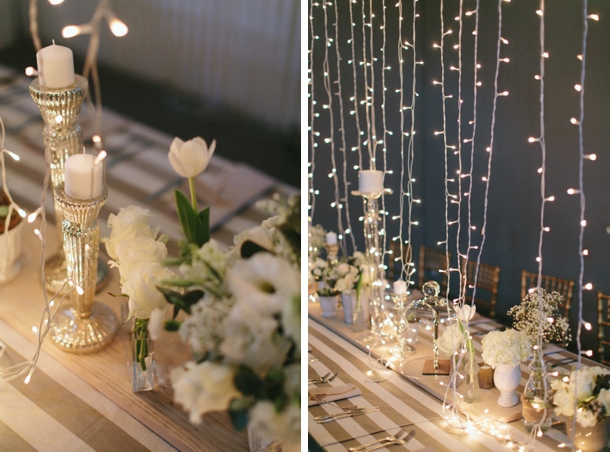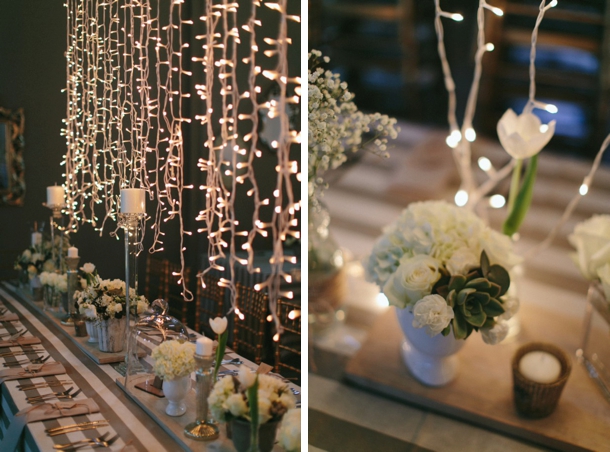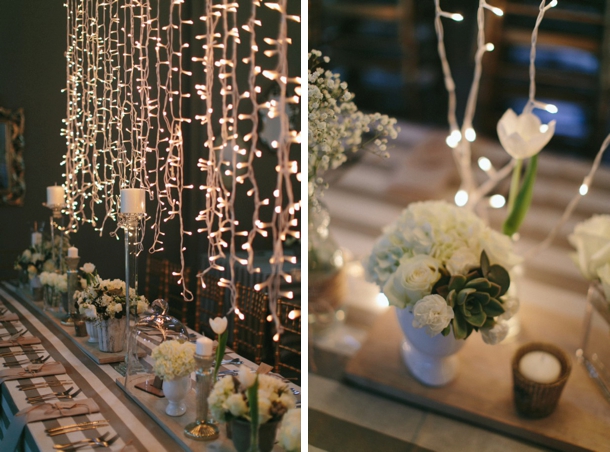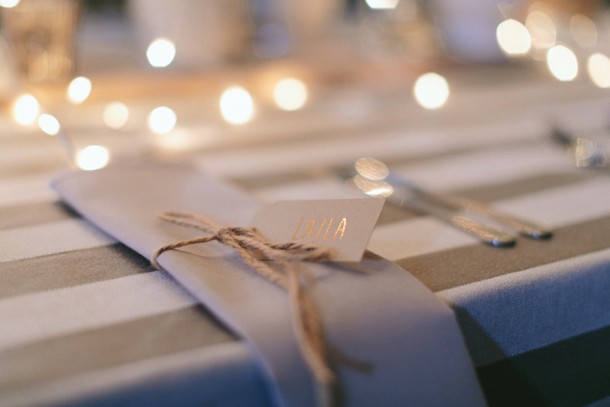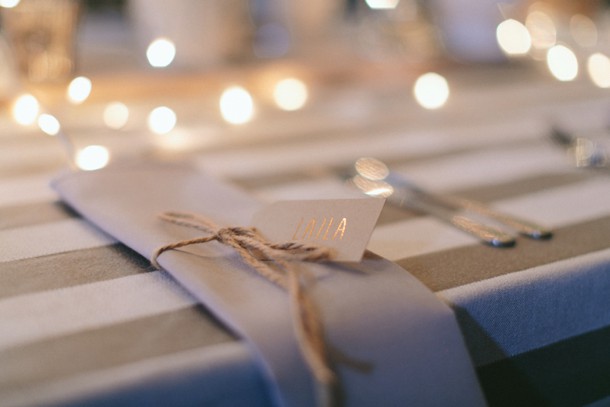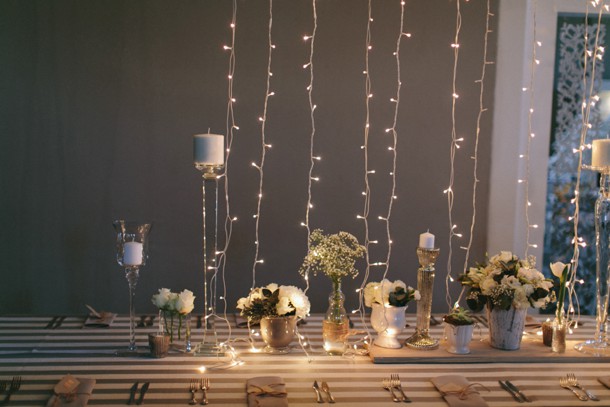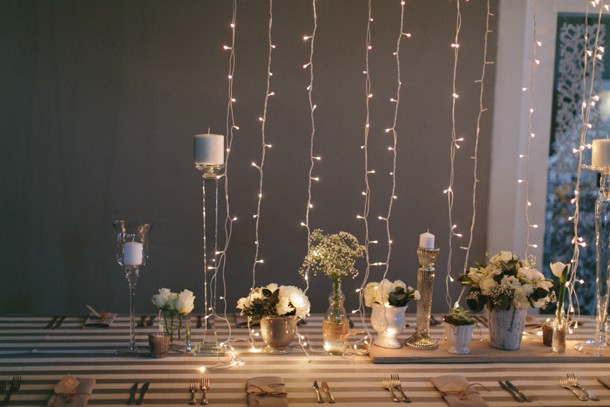 The Flowers
I wanted to keep the flowers simple here too, and had a variety of white flowers from roses to peonies, tulips and baby's breath.
The Dress
Initially I had no idea what I wanted in a wedding dress. I did however know that I wanted something that I would be comfortable in. After some research on pinterest and various blogs, I knew I wanted something simple, with a back detail. I went to a couple of bridal boutiques and tried on various styles, but when I arrived at Elbeth's magical studio I knew that I had found the one. I told her what I was looking for, tried on some dresses, and by the end of the appointment I had my dream dress. Elbeth truly was a dream to work with, I looked forward to my fittings and felt so assured by her. I absolutely loved my dress!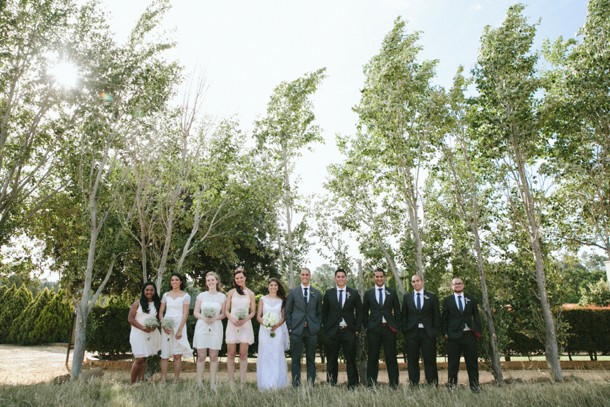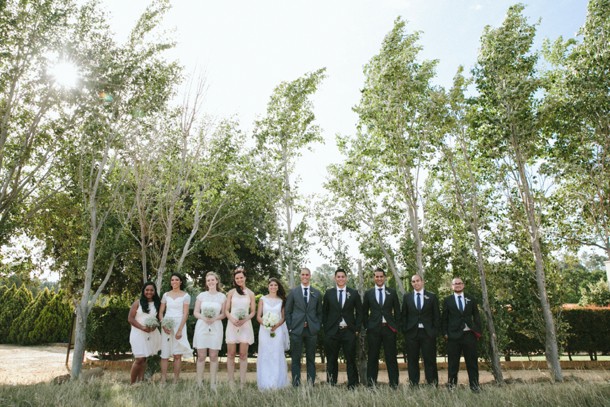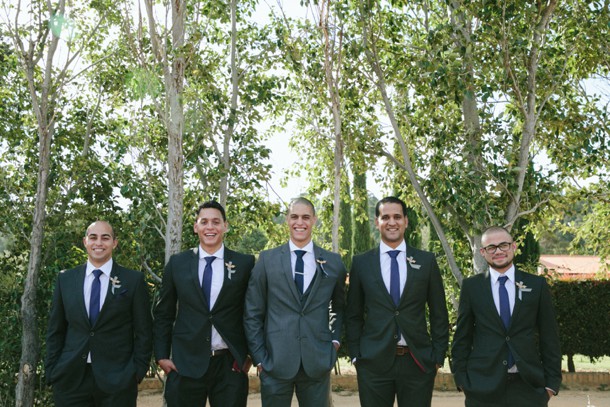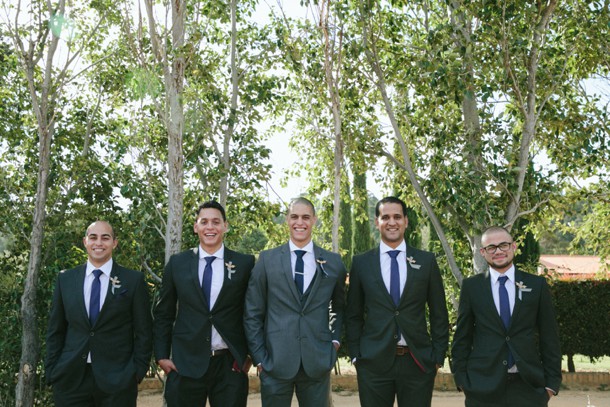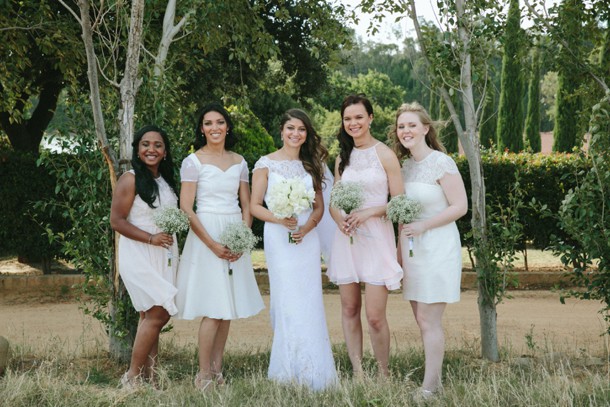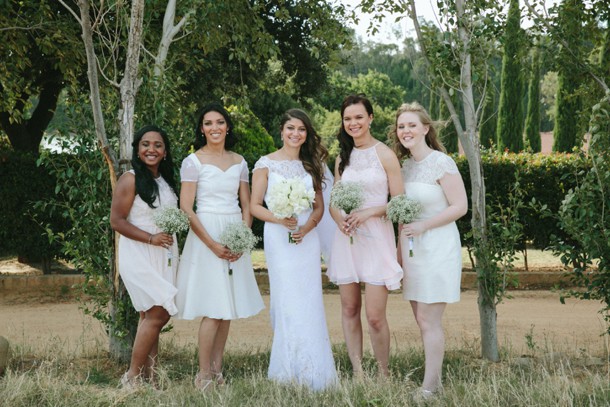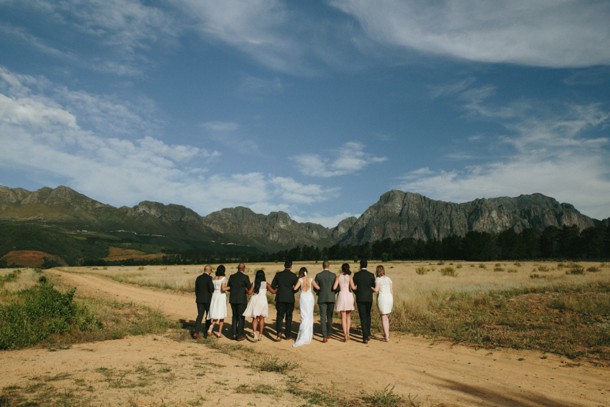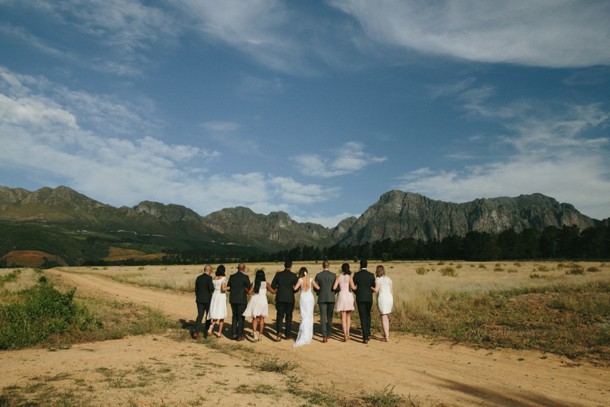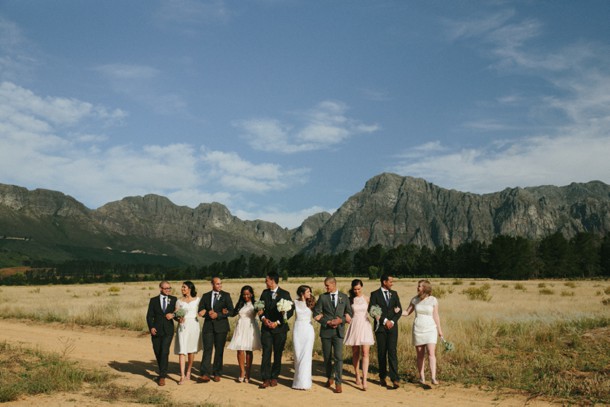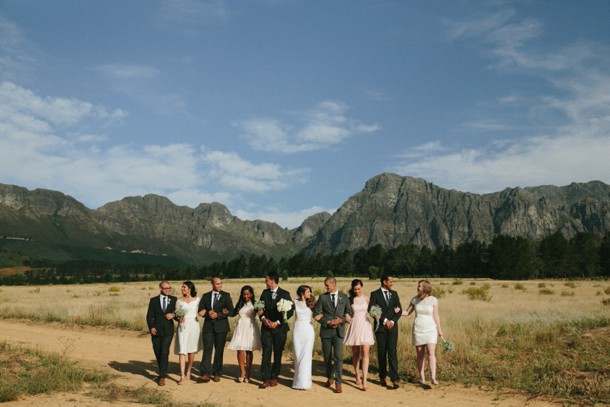 Memorable Moment
The best had to be when I walked down the aisle and locked eyes with the man with whom I was going to spend the rest of my life.
The Honeymoon
We decided from the beginning that we would plan our honeymoon together and also that we wanted to keep it local as we both had busy schedules with work in December. Our honeymoon consisted of going to Franschoek and Swellendam. Best decision – we had the best food, could be tourists in our beautiful country and just come back refreshed! We are planning a trip to Croatia later this year :)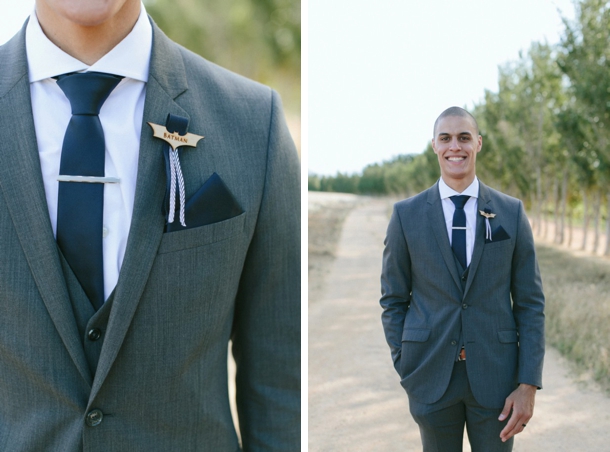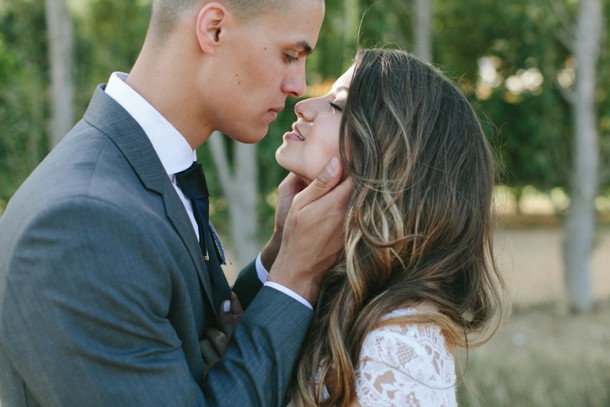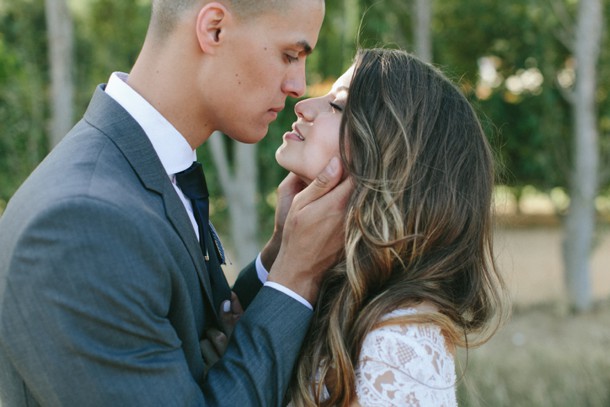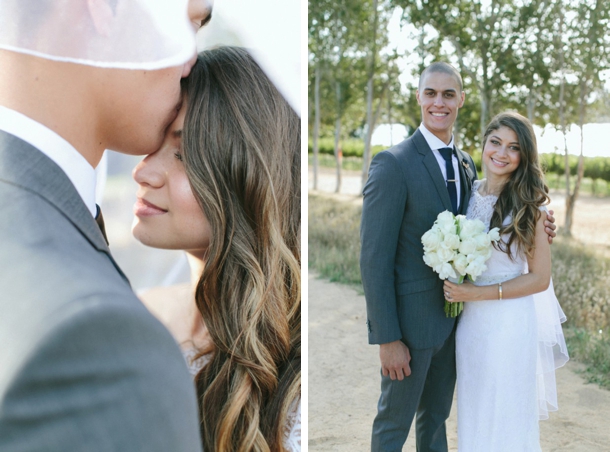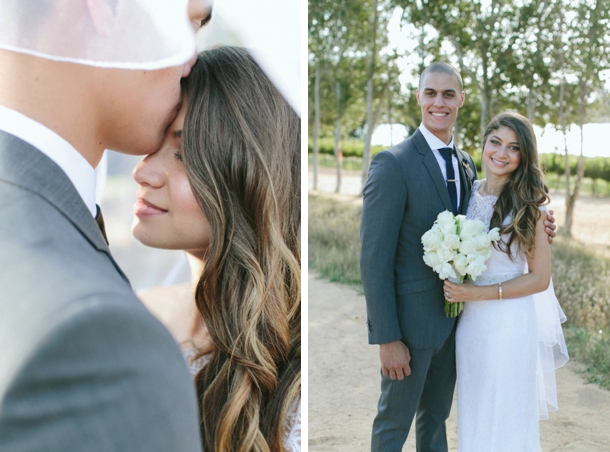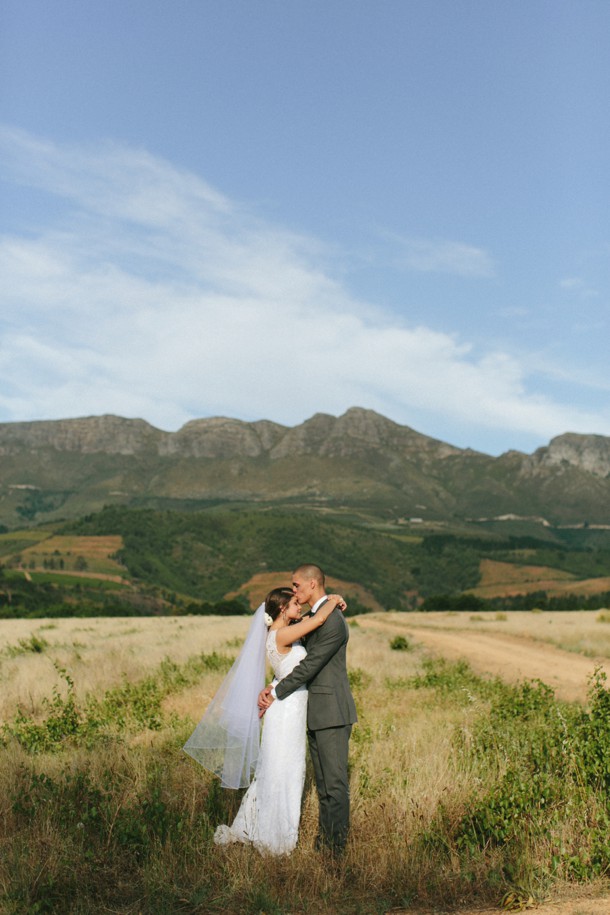 Advice for Future Brides & Grooms
Don't stress the small stuff. What's important is not whether your cake is three tiers or two, or that the florist didn't get the exact shade of peach that you wanted for your flowers. What's important is that you are marrying your person, your best friend and the one with whom you will be doing this journey of life. That being said, budget can be quite stressful, what we did to help with this was make a list of items that were important to us and non-negotiable for our big day (such as good food, having a photographer and videographer) and then the rest was simply a nice to have.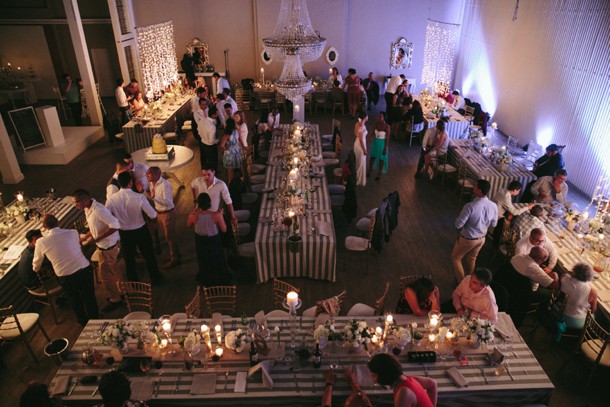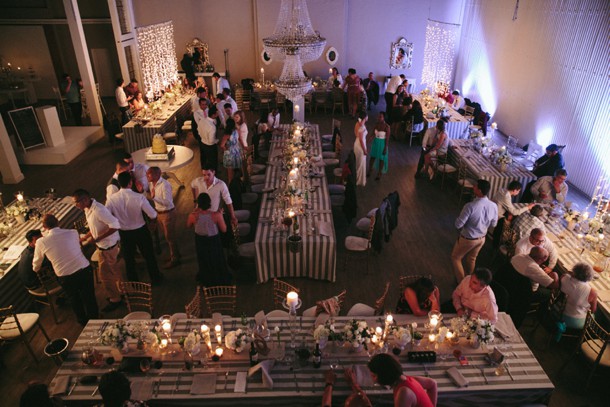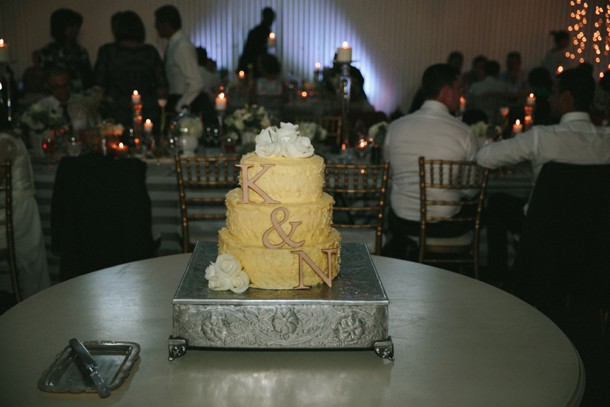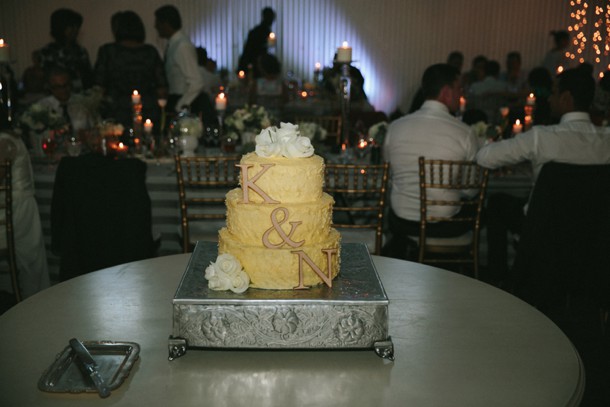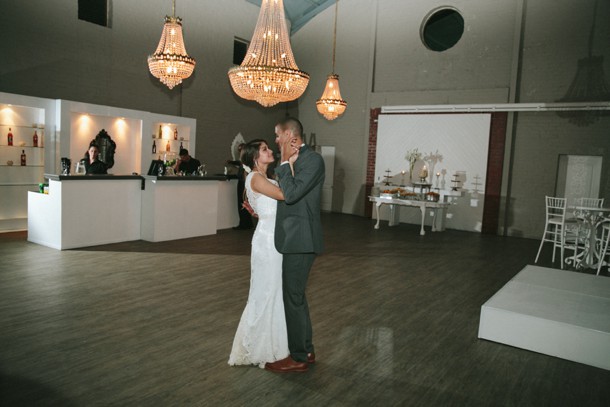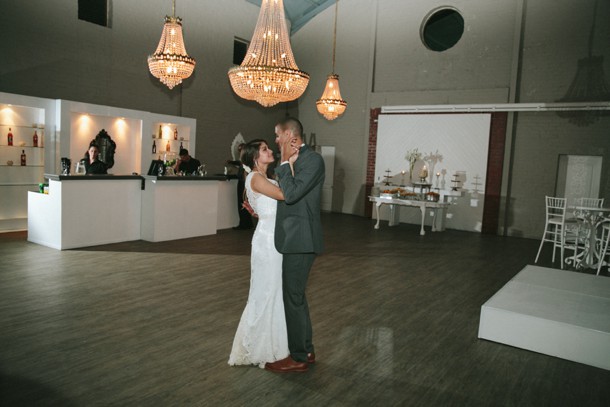 You can see more from this wedding on Tiffany B's blog.
SERVICE PROVIDERS
Venue, cake & catering: Ashanti Estate | Photographer: Tiffany B. Photography | Co-ordinator, flowers & decor: Jade Snyman | Videographer: Storyboard Productions | Stationery: Jessica Natasha & Lezanne's Designs | Bride's dress: Elbeth Gillis | Hair & makeup: Kirsten Murphy Make-Up | Bridesmaids' dresses: Forever New | Groom's attire: Polo | DJ/Entertainment: Wayne Abrahams