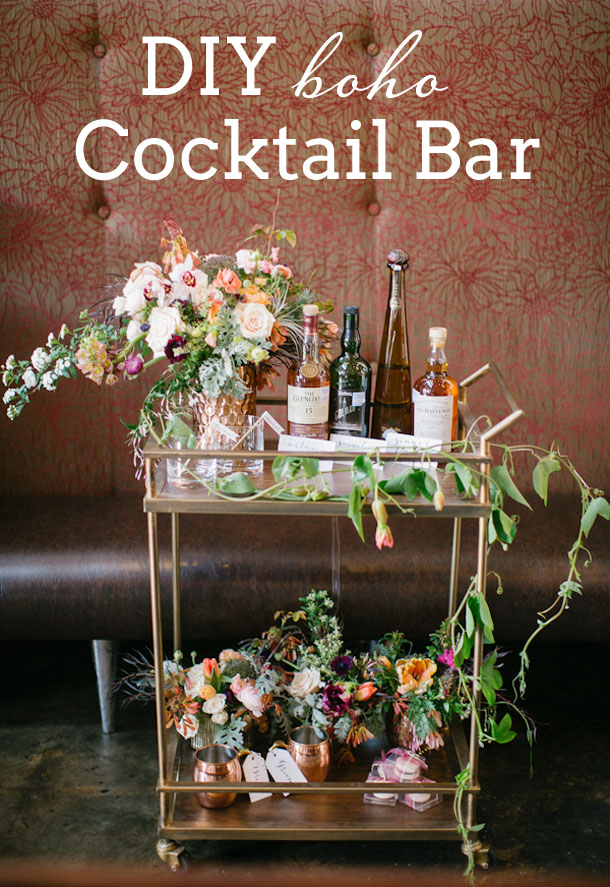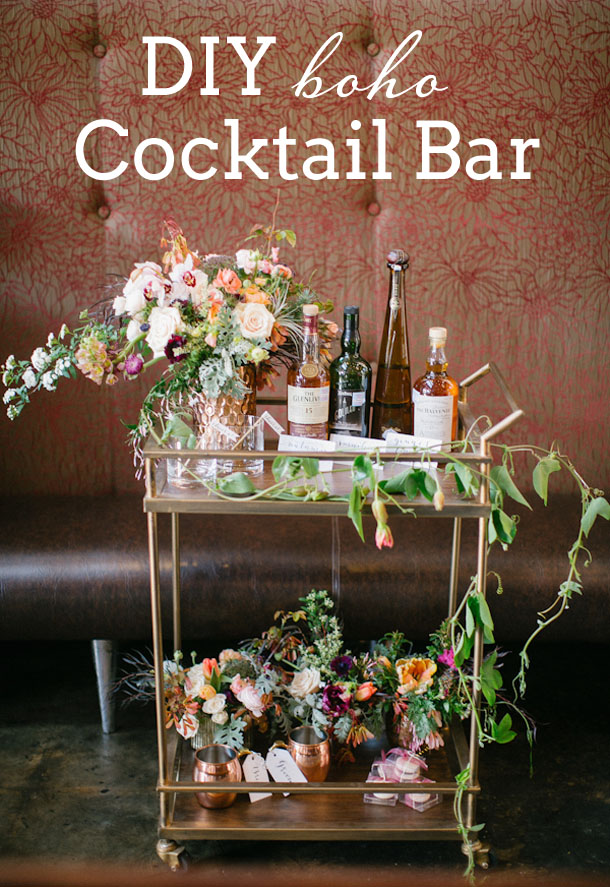 Credit: Kimberly Chau Photography/Two Be Wed via Junebug Weddings
How does one justify making loads of herb infused vodka? Create a Boho Cocktail Bar of course! When we came across this clever little alcoholic DIY, it inspired us to come up with five top tips for styling a boho cocktail bar of your own, filled with both natural/organic and bohemian mismatched elements. Perfect for a themed wedding (where it'll keep your guests entertained while you have your photos taken), bridal shower, or even just a fun get together with your girlfriends. Set up your bar on a vintage table or dresser (or even better, on an antique bar cart) underneath a shady old tree, tie some ribbons and dream catchers onto the branches and lay down an assortment of persian rugs, crochet blankets and pillows to lounge on – your guests won't want to leave!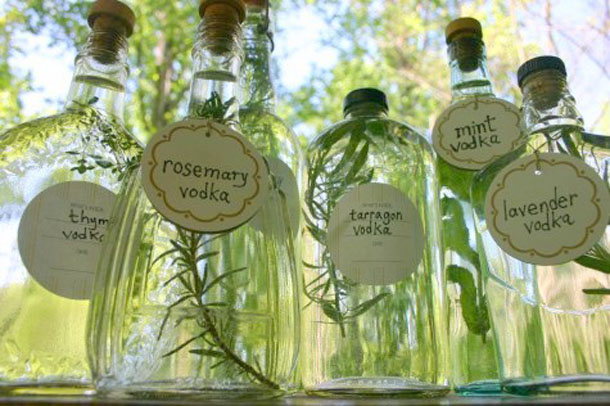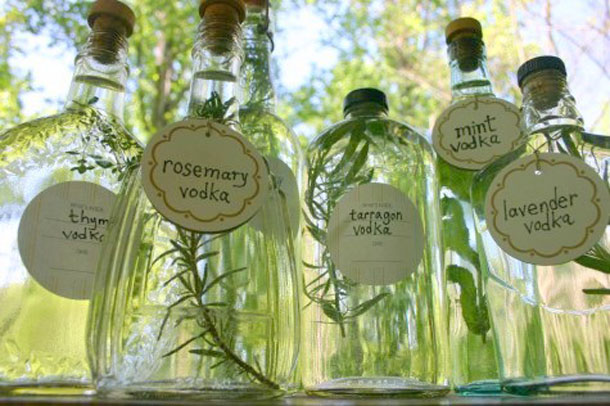 1. Serve herb-infused organic vodka or gin
A boho bride is almost always a nature-loving bride, and in keeping with this theme, look for organic gin or vodka to use when creating your own herb-infused liquor. Pour the liquid into glass jars or bottles and infuse the alcohol with your choice of herbs, for about two days. Try one of these lovely options: Basil, Lemon Verbena, Mint, Rosemary, Thyme, or Lavender. You could even give them away as wedding favours. Tutorial & image: Small Measures with Ashley via Design Sponge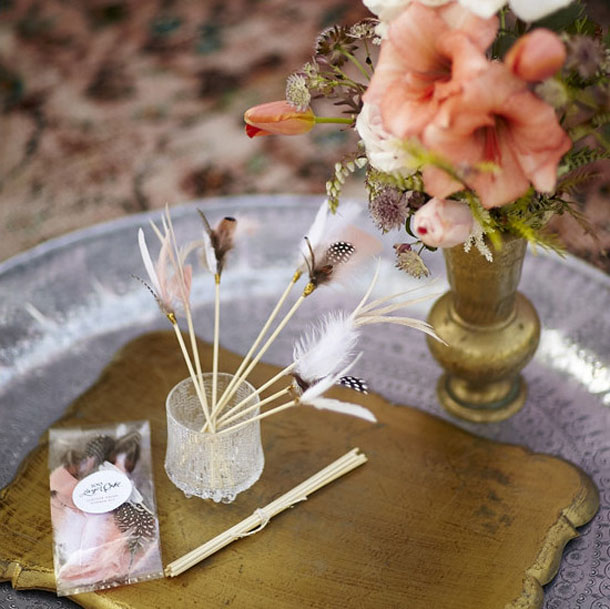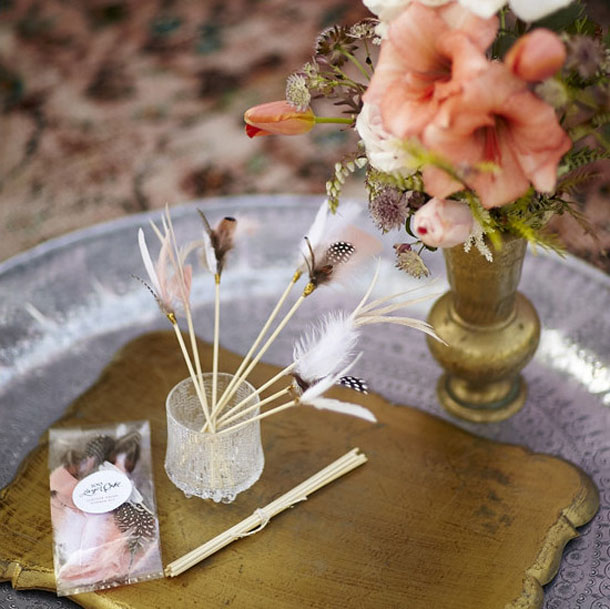 2. Make feather-topped drink stirrers
You can't get prettier than these feather-topped stirrers. Totally dreamy and feminine. Go on a feather-gathering mission in an open field and mix your finds with store bought versions if you want to add a bit of colour. For extra sparkle, fasten them to your drink stick with glitter washi tape. Tutorial: 100 Layer Cake Boutique | Image: Scott Clark Photo via 100 Layer Cake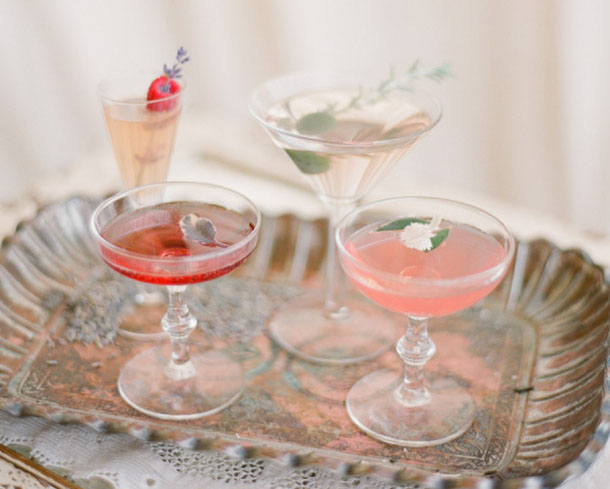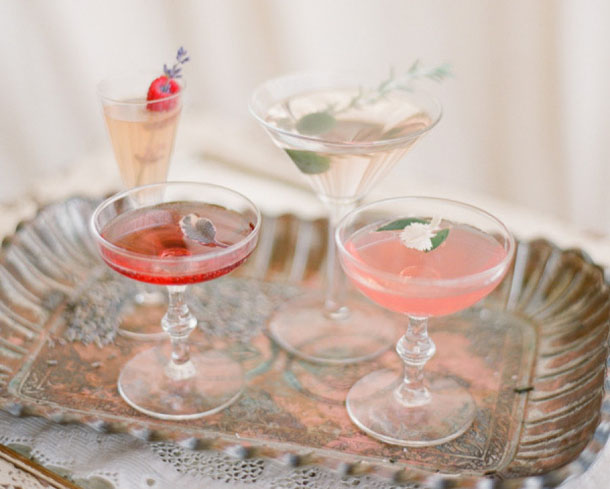 3. Use vintage decanters and glassware
Start a collection or borrow an assortment of vintage decanters to create a beautiful display for your drinks. Browse vintage or thrift shops, or for those of you in the Cape Town area, try the Milnerton Market for some interesting finds. The mismatched and ornate glassware adds a touch of whimsy to your decor. Image: KT Merry Photography/Aisle Candy  via Style Me Pretty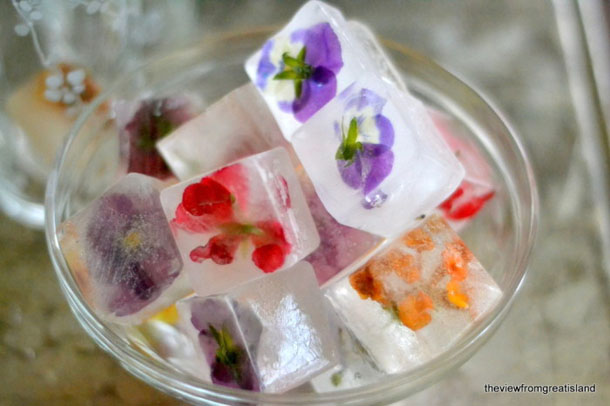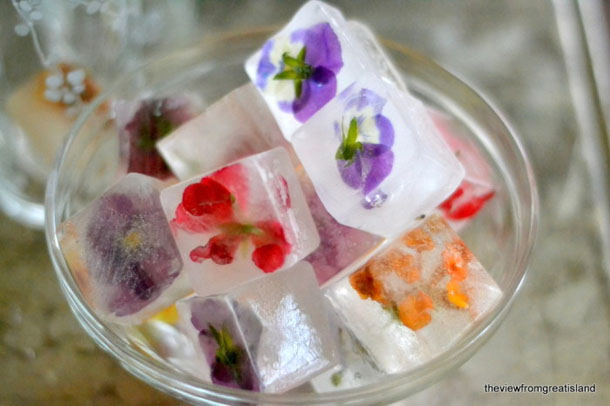 4. Top up with edible flower ice cubes
Even the littlest details can create a huge wow-factor. I just fell in love with these floral ice cubes. Select edible flowers, such as orchids, nasturtiums, pansies and snapdragons, that have been grown to be eaten and are therefore less likely to have been treated with chemicals. Tutorial & image: The View from Great Island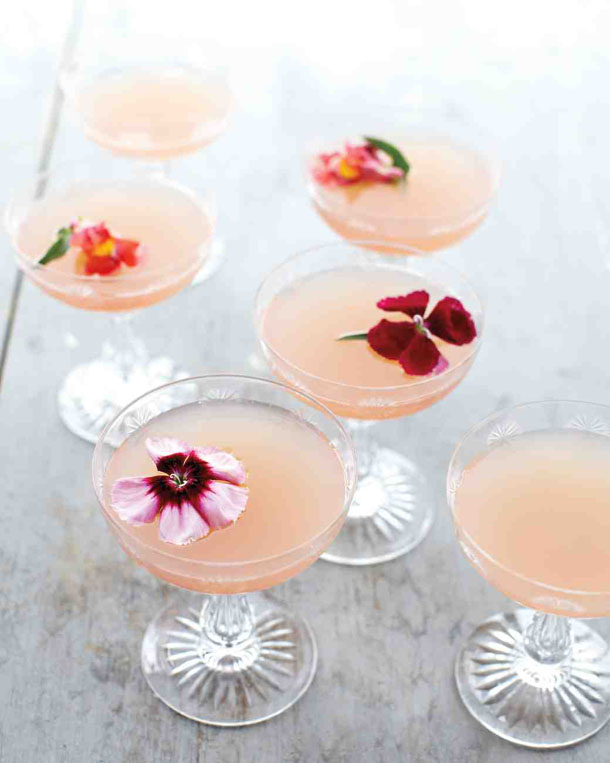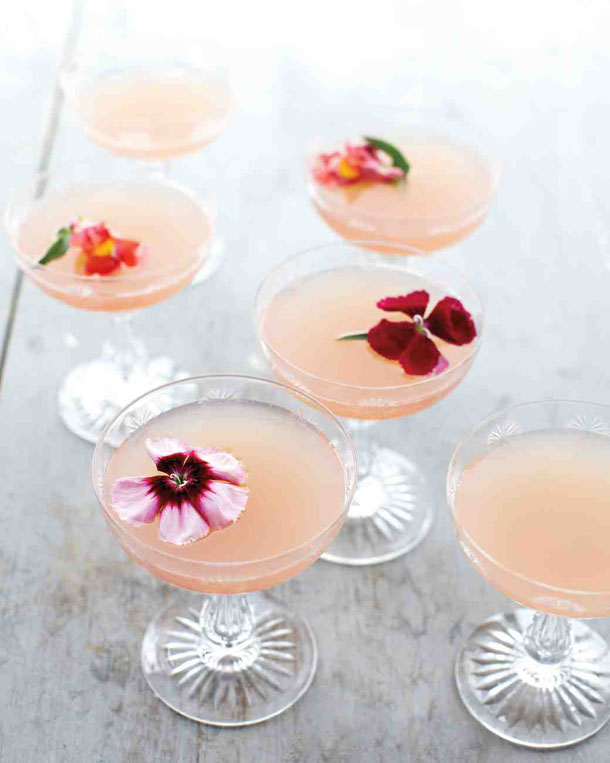 5. Serve a Bohemian
What better cocktail to serve at your reception than one that's actually called "The Bohemian"?
THE BOHEMIAN
30ml gin
30ml elderflower liqueur
20ml freshly squeezed grapefruit juice
Dash of bitters
Garnish
Add all ingredients to a cocktail shaker over ice and shake. Strain into a glass. Garnish and enjoy!
Cocktail recipe adapted from Treats & Eats | Image: Martha Stewart Weddings