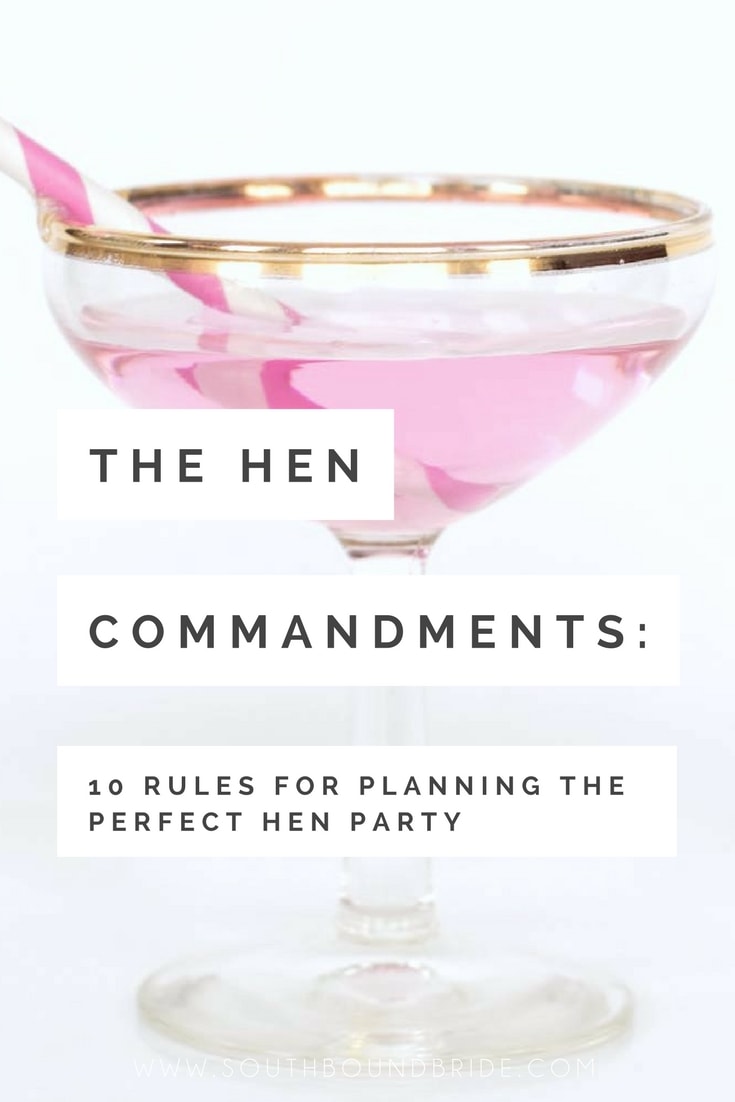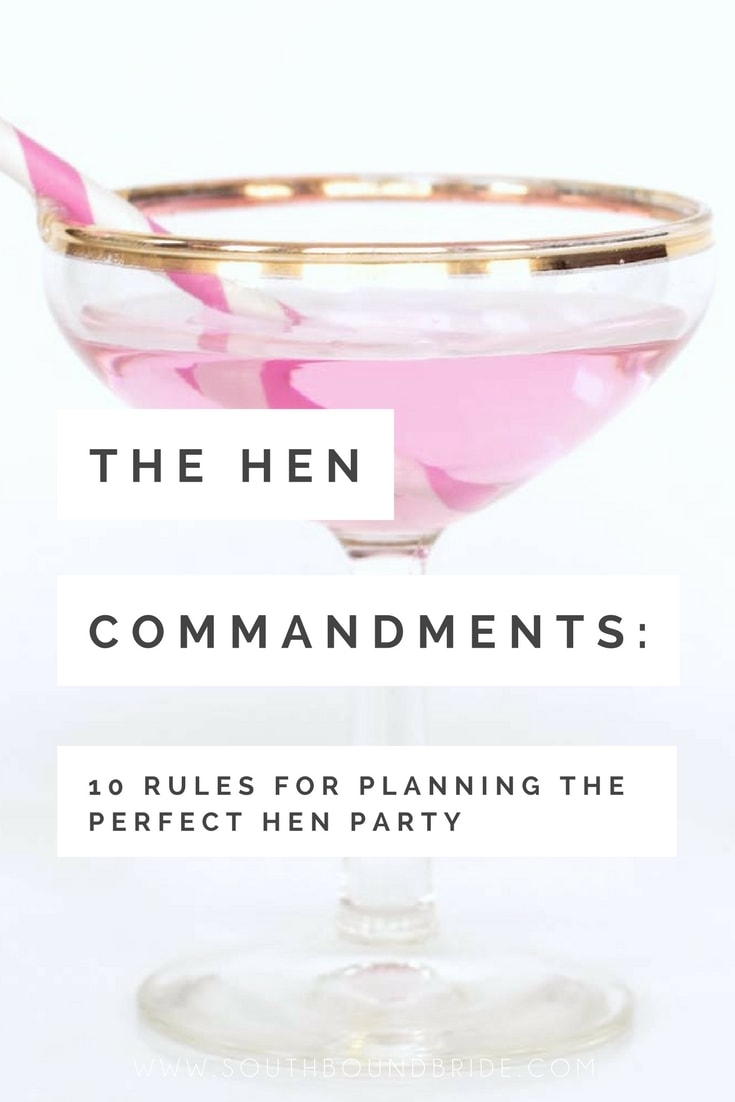 There's no getting around it – organising a hen/bachelorette party is a big responsibility, and not always an easy one. But if you're the chief bridesmaid, there are some dos and don'ts you should think about before you even start considering venues and activities…
1. Thou shalt not assume the bride wants a stripper.
Seriously, I've heard of brides being reduced to tears by an over exuberant lap dancer. And let's be honest, stripper's aren't everyone's cup of tea. On the other hand, a couple of naked men do tend to get a group of girls going and kick off the night with a bit of welcome silliness, so if that's what you're after, go for it – just make sure you're on the same page as your bride-to-be.
2. Thou shalt organise the night your hen wants, not the night YOU want.
This is probably the most important rule. If the bride is a one-glass-of-wine kinda gal, don't organise an epic bar crawl but rather think about a spa day or a high tea. Similarly, if the bride loves to party but you don't, you need to get out of your comfort zone and give her what she wants. Be creative about your theme and activities, and try to have them reflect the bride's personality and tastes – after all, nobody knows her as well as you do!
3. Thou shalt take others' budget constraints into account.
These days, even just attending a wedding is an expensive business. There's the outfit, the gift, transport and accommodation (and, for some, childcare). So nobody wants to feel pressured to spend more than they can afford on a night out or a weekend away, or worse, to miss out on celebrating with their friend. Before you make your plans, try to get a sense of who will be there and what their limits might be, and set a budget. Try to get the best deals possible, and give hens flexible options like shared accommodation. For nights out, kittys are also a great idea, as they save everyone having to fork out for rounds.
4. Thou shalt never make the bride uncomfortable.
Part of the fun of a hen night is getting the bride to let her hair down and hand over the reins to you, but if she's going to do that, she needs to trust you. You may want to have her do forfeits or wear a special outfit, but nothing spoils a bride's night faster than having her boundaries pushed too far. If you dress her up, make sure she looks hot rather than ridiculous, or let her choose part of her outfit herself.
5. Thou shalt give plenty of advance notice.
Try to pick your date well ahead of time and give hens plenty of advance notice, so they can plan for spending and childcare. They may not all be able to commit early (and you'll always have people dropping out), but it's only fair to give them some time to organise.
6. Thou shalt discuss the guest list with the bride.
You may want to keep the element of surprise, but even so, make sure you get a guest list directly from the bride early on. If you leave out someone important, she's the one who'll have to deal with the consequences, especially if it's a family member. She can also choose whether she wants a big group, or to just have her very closest friends attend.
7. Thou shalt involve everyone.
There's nothing worse than a bridesmaid who won't let anyone else get involved. Yes, we know you're in charge and we know you're the bride's BFF, but a hen night/weekend can be a chance for good friends outside of the wedding party to contribute as well. Be open to ideas and offers of help, and delegate where possible. On another note, remember that some people on the guest list may not be keen for a night on the tiles (especially if mums and grans are involved), so consider organising a tame tea to kick things off before you get the shots out.
8. Thou shalt relax and enjoy thyself.
Being the person in charge can be stressful, but if you're not enjoying yourself, neither will anyone else. Try to relax and just let the day or night come together according to the plans you've made.
9. Thou shalt get everyone home safe.
If you're going big, try to organise a bus or other transport to ensure nobody's driving home the worse for wear. Nuff said.
10. Thou shalt not post horrible photos on Facebook.
Waking up with a hen night hangover is pretty bad. Waking up with a hen night hangover and discovering you've been tagged in 200 unflattering photos is way worse! Keep the dodgy ones to yourself, or email them around the group instead.


Need some ideas? Here are a few of the sweetest bridal shower details, decor and ideas!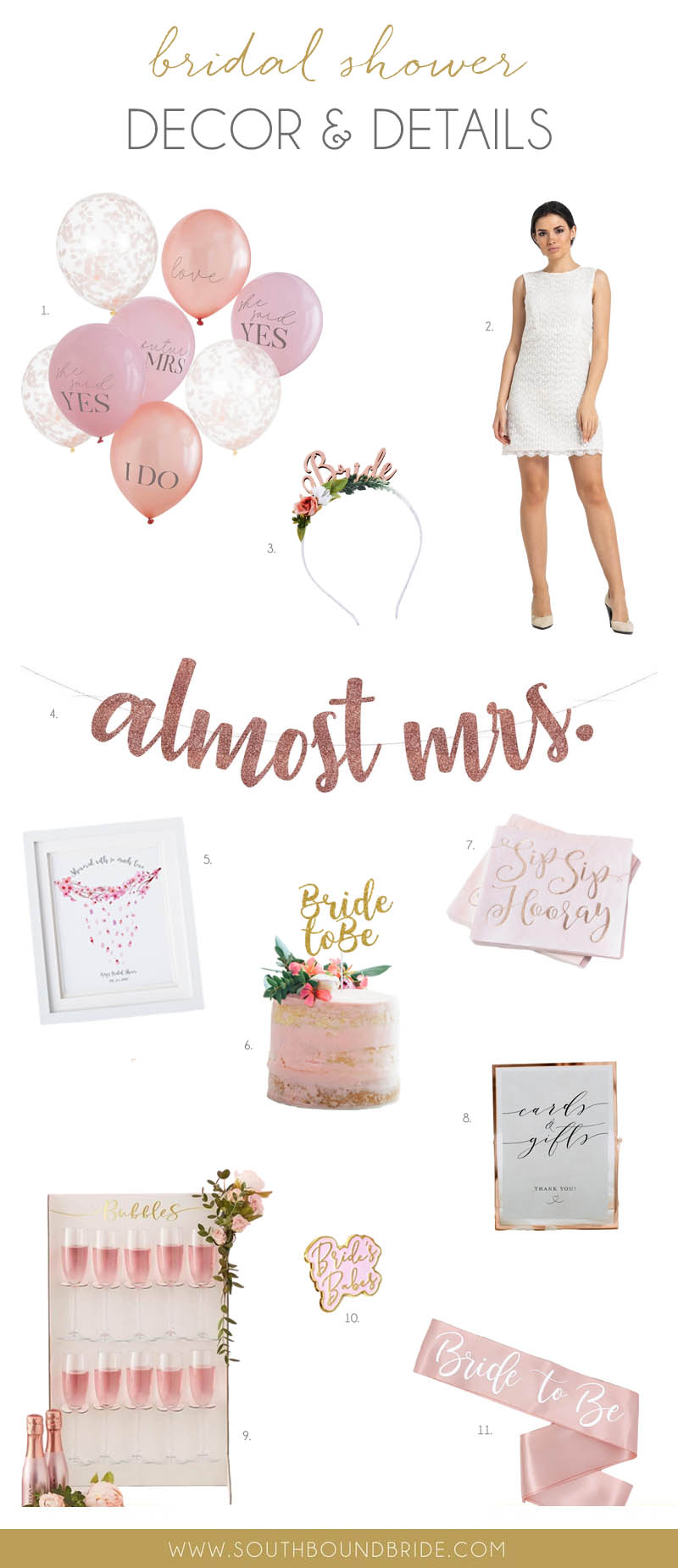 More articles to help you plan a hen party/shower/bachelorette:
Get more inspiring hen party/shower/bachelorette ideas by following us on Pinterest: