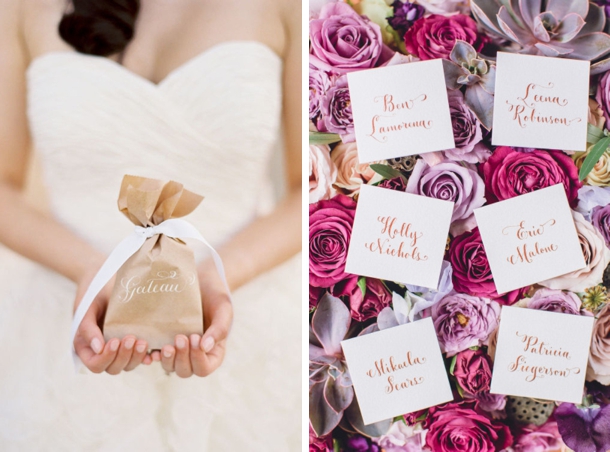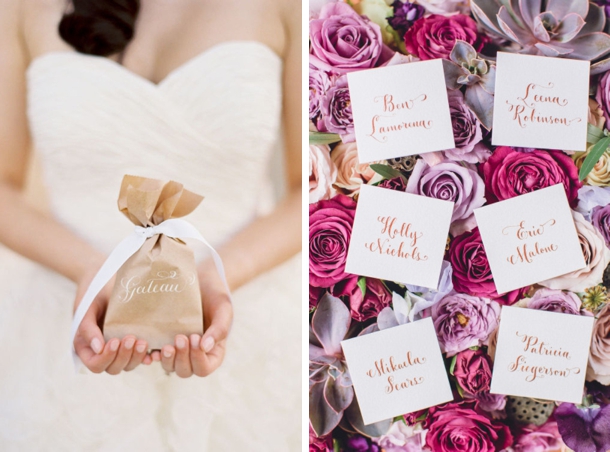 You've probably picked up by now that I (like most other wedding bloggers) am a HUGE fan of calligraphy, especially the modern hand lettering that has taken wedding design by storm the last couple of years. I especially love that calligraphy isn't just for envelopes and place cards anymore – with lasercut and other processes, it's become a decor feature too. Now, let's be clear – if you want breathtakingly beautiful hand lettering, there is no substitute for the talented calligraphers who make this their business. The fees may seem hefty, but it's labour and time intensive work, and I totally support these small business owners. However, the fact is that many couples just don't have the budget for this lust-have, even if they want to. And in South Africa, there's also only a very small number of people offering the kind of work you've seen on American wedding blogs. So what's the solution? Well, as I say, it's not quite the same, but a very pretty second best is to choose and use one of the gorgeous script fonts that are available online. There are a few premium fonts that lead the way in this area, but if you're not willing or able to fork out for these, the good news is that you're not stuck with whatever crappy script fonts you can find in MS Word these days. There are some absolutely lovely calligraphy fonts out there available absolutely free for personal use, and I've rounded up 15 of my favourites! If you'd like to download one of them, just follow the links below and hey presto – you'll have a shiny new font to brand your wedding with.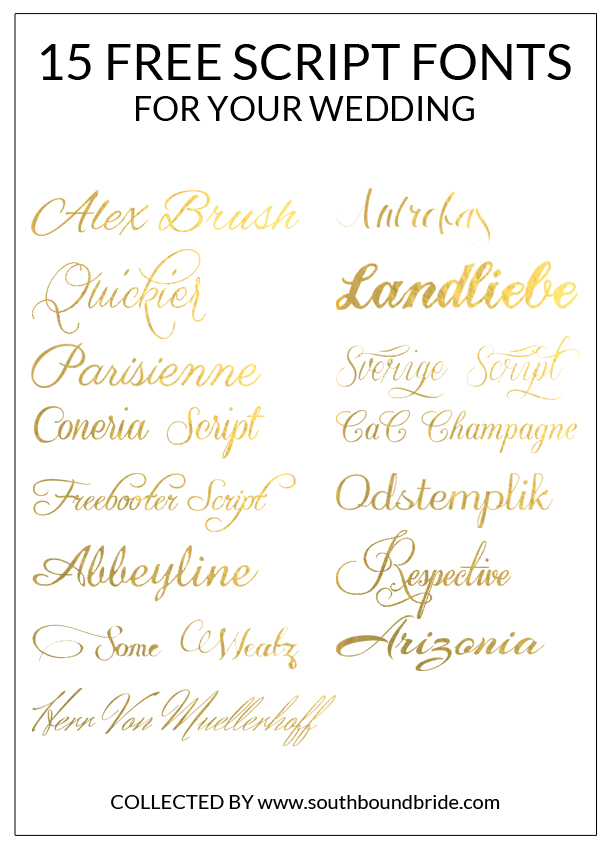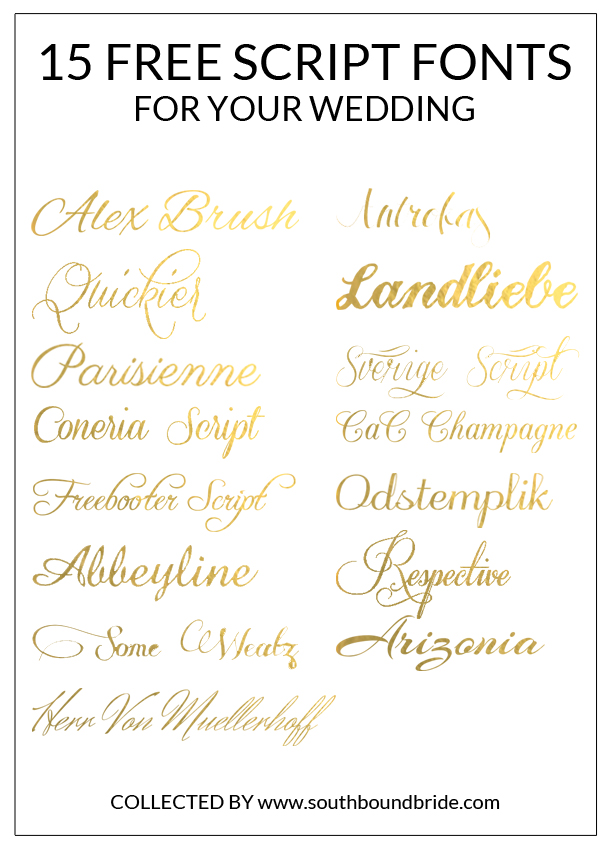 Fonts: Alex Brush | Antrokas | Quickier | Landliebe | Parisienne | Sverige Script | Corneria Script | CAC Champagne | Freebooter Script | Odstemplik | Abbeyline | Respective | Some Weatz | Arizonia | Herr Von Muellerhoff
And in the meantime, here are some more pretty calligraphy ideas to inspire you!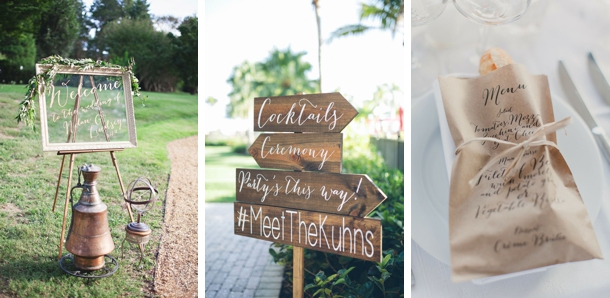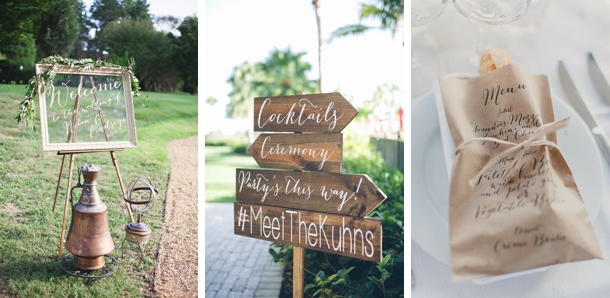 Image credits (top to bottom, left to right): 1- Jose Villa/Beth Helmstetter/Laura Hooper via Style Me Pretty; 2- Bradley James Photography/Hey Gorgeous Events/Curlicue Designs via Style Me Pretty; 3- Paperlily Photography via Brides; 4- Daniel Lateulade/Miranda Hattie Events via Style Me Pretty; 5- Mademoiselle Fiona /Pink Toast Ink via Style Me Pretty