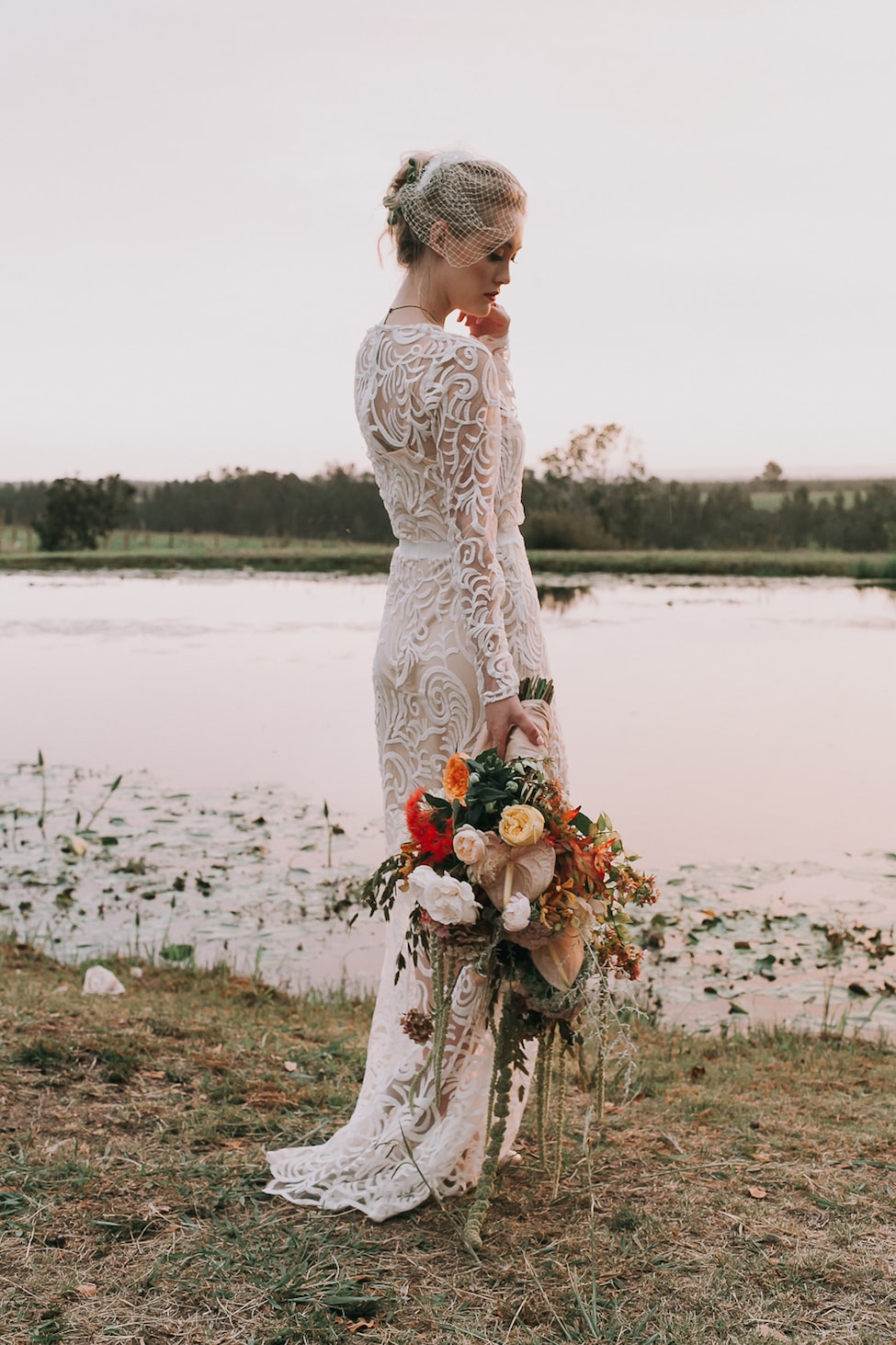 We're off to Plett today with a gorgeous wedding inspiration that brings together a bright and beautiful autumn palette and pairs it with beautiful bohemian details (and dresses!) and super lush florals. I love the touches of dark and moody and luxe styling – black plates, gold flatware, copper details – a great contrast to the more earthy elements. The finishing touch to the shoot is that beautiful sunset glow that shows up in the images. AND of course let's not forget the black cake with pops of colour AND donuts! There's so much here for you free-spirited brides and grooms to love! Congrats to the team led by Jacey Searra Photography, Ecozest & Confeti Events – always such a pleasure to share fresh work from our Garden Route friends!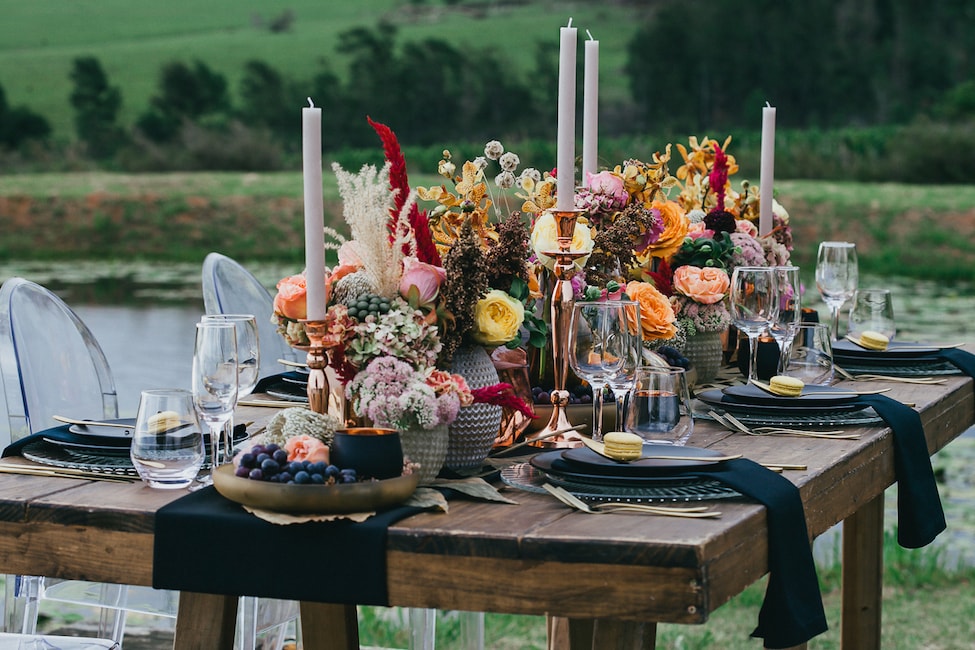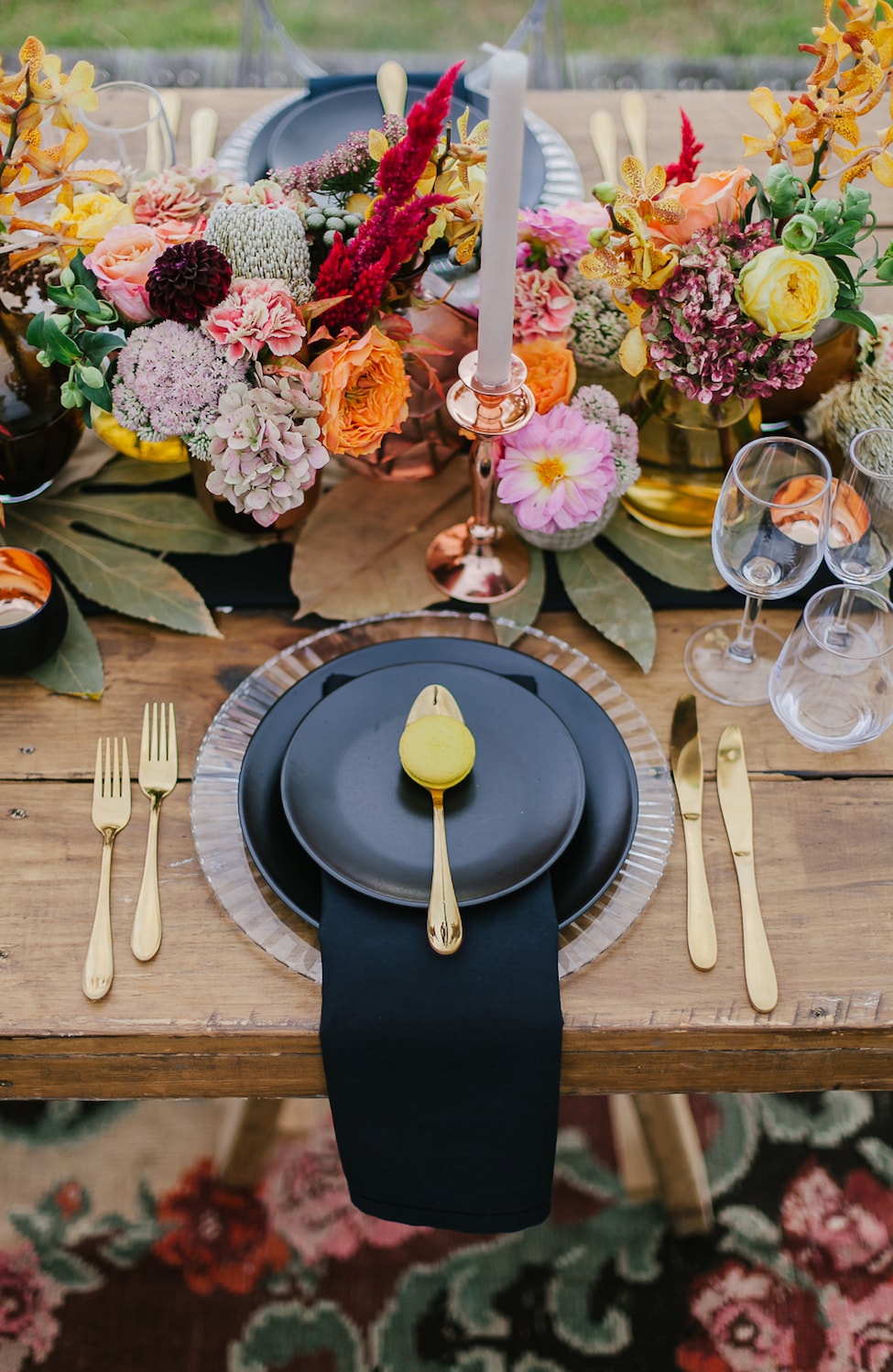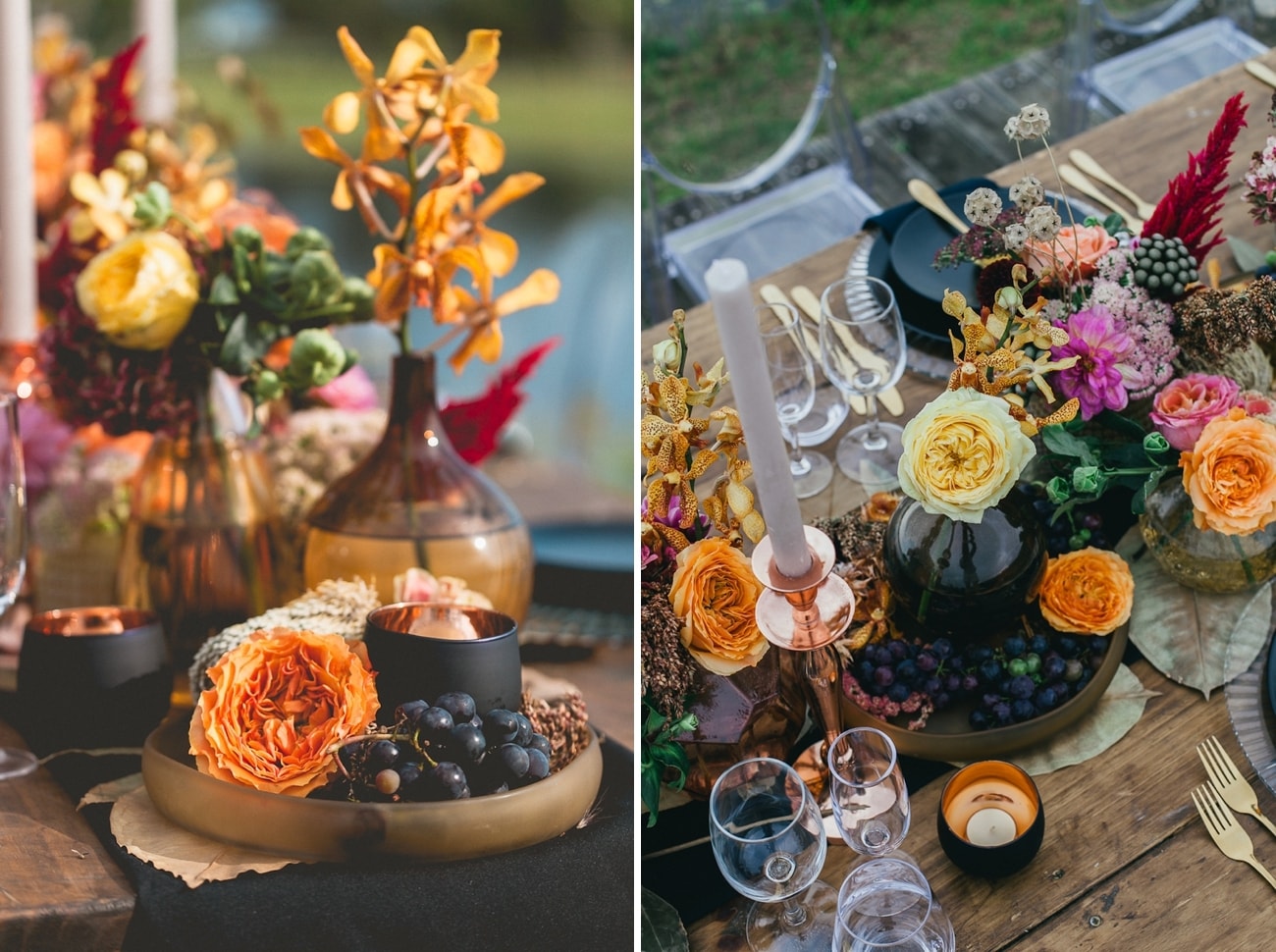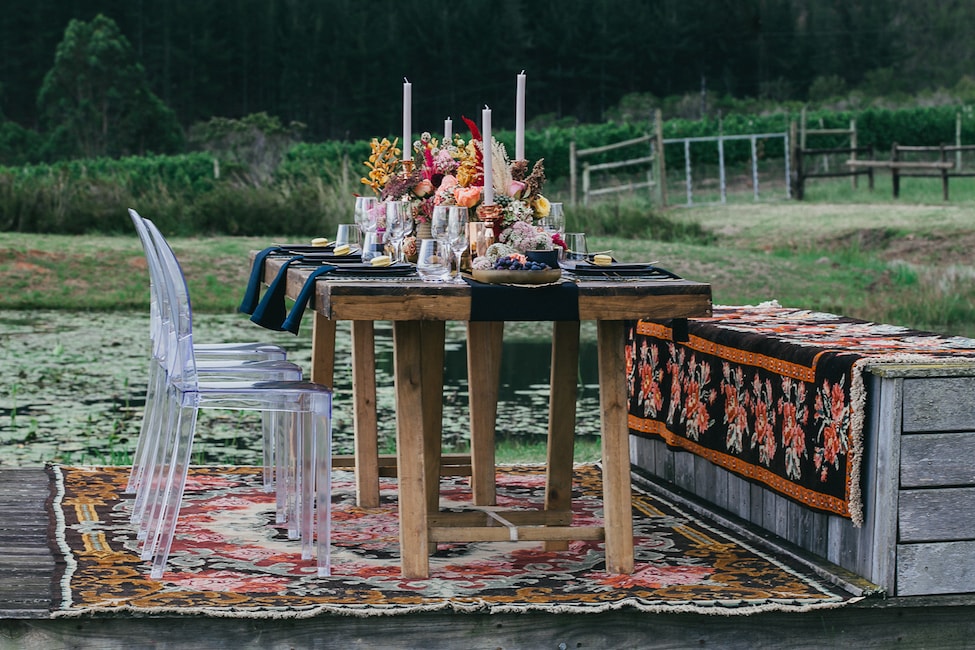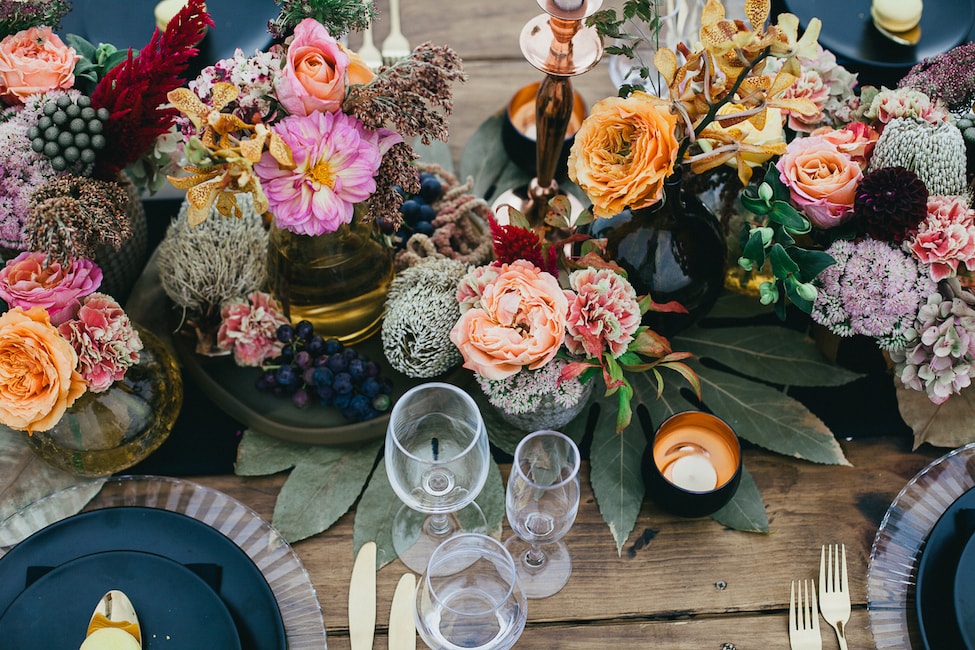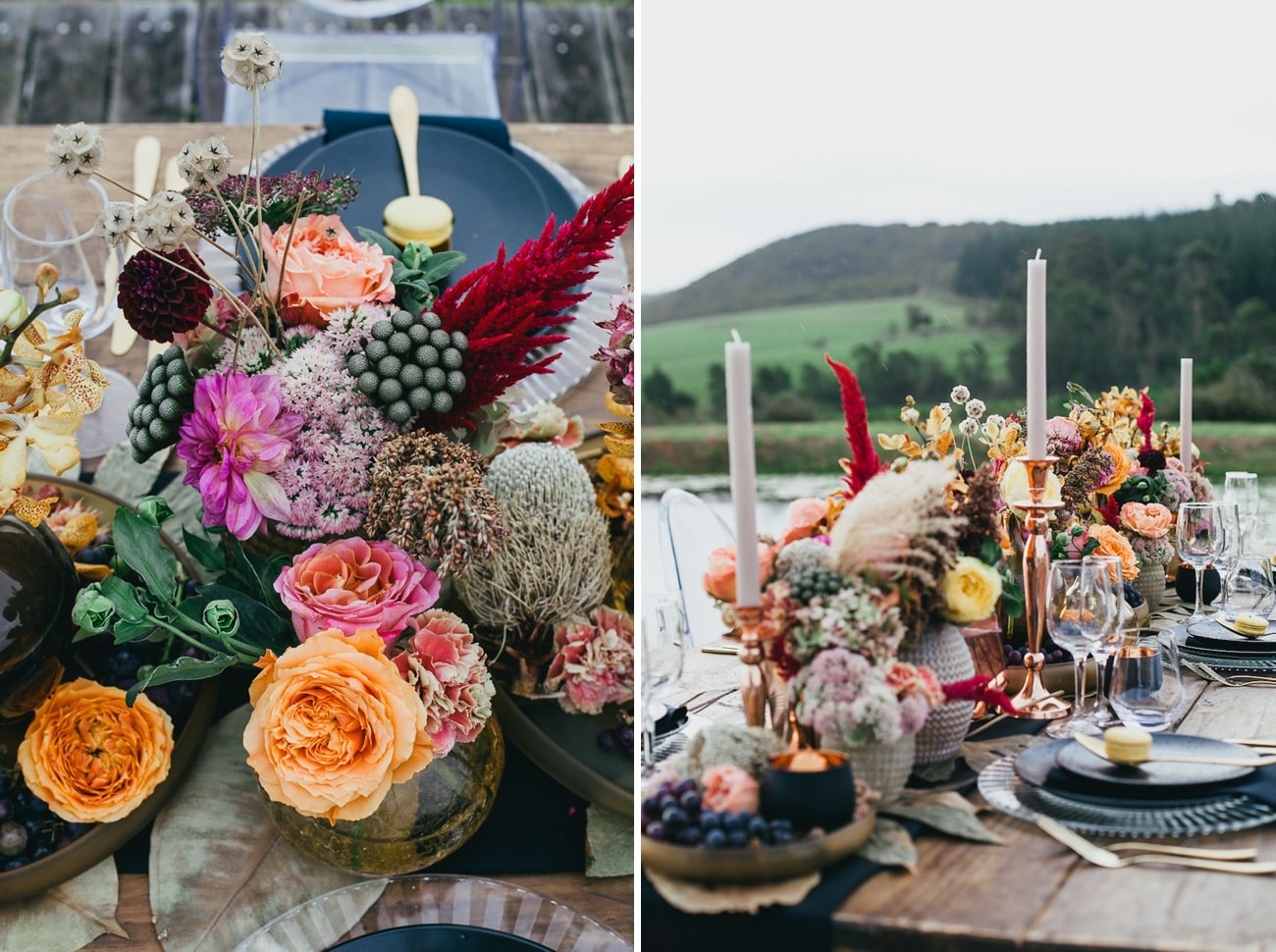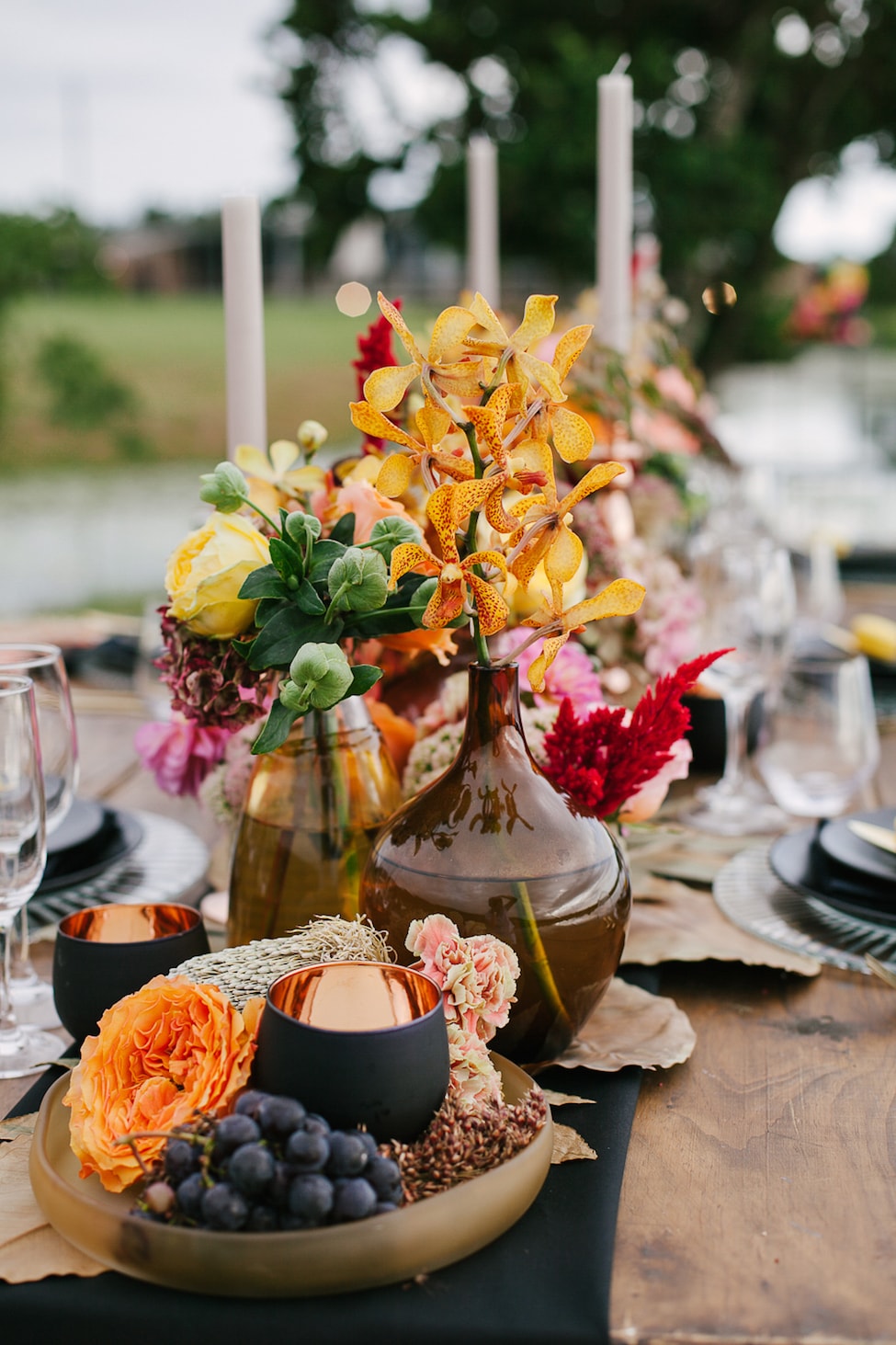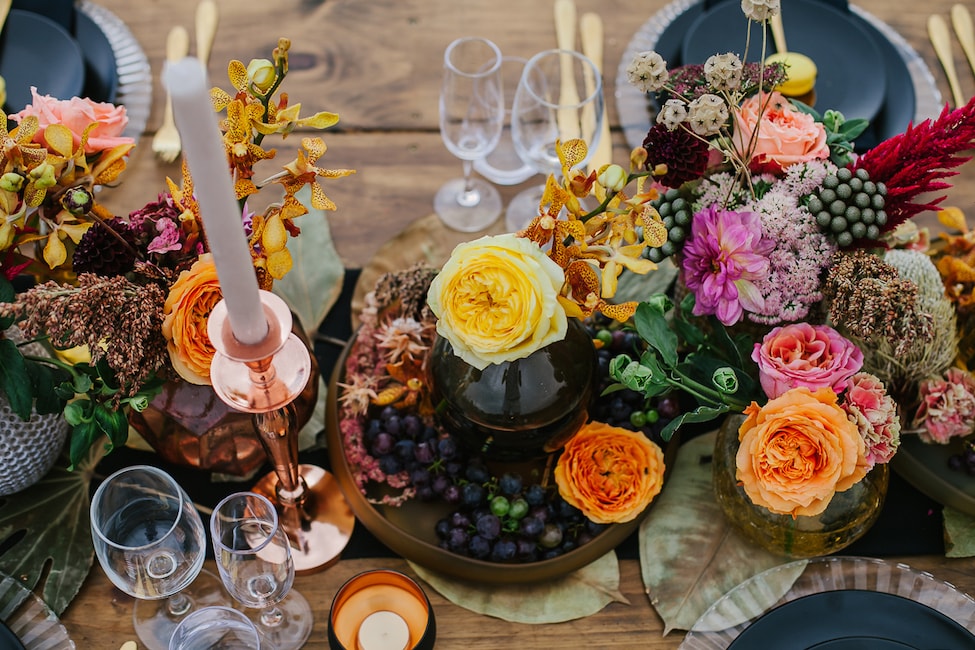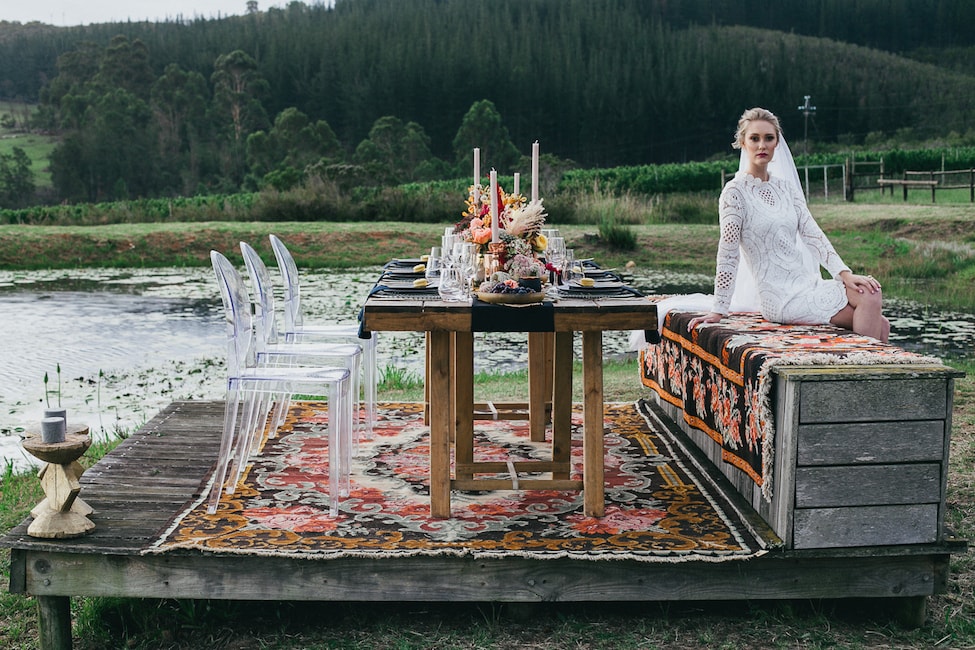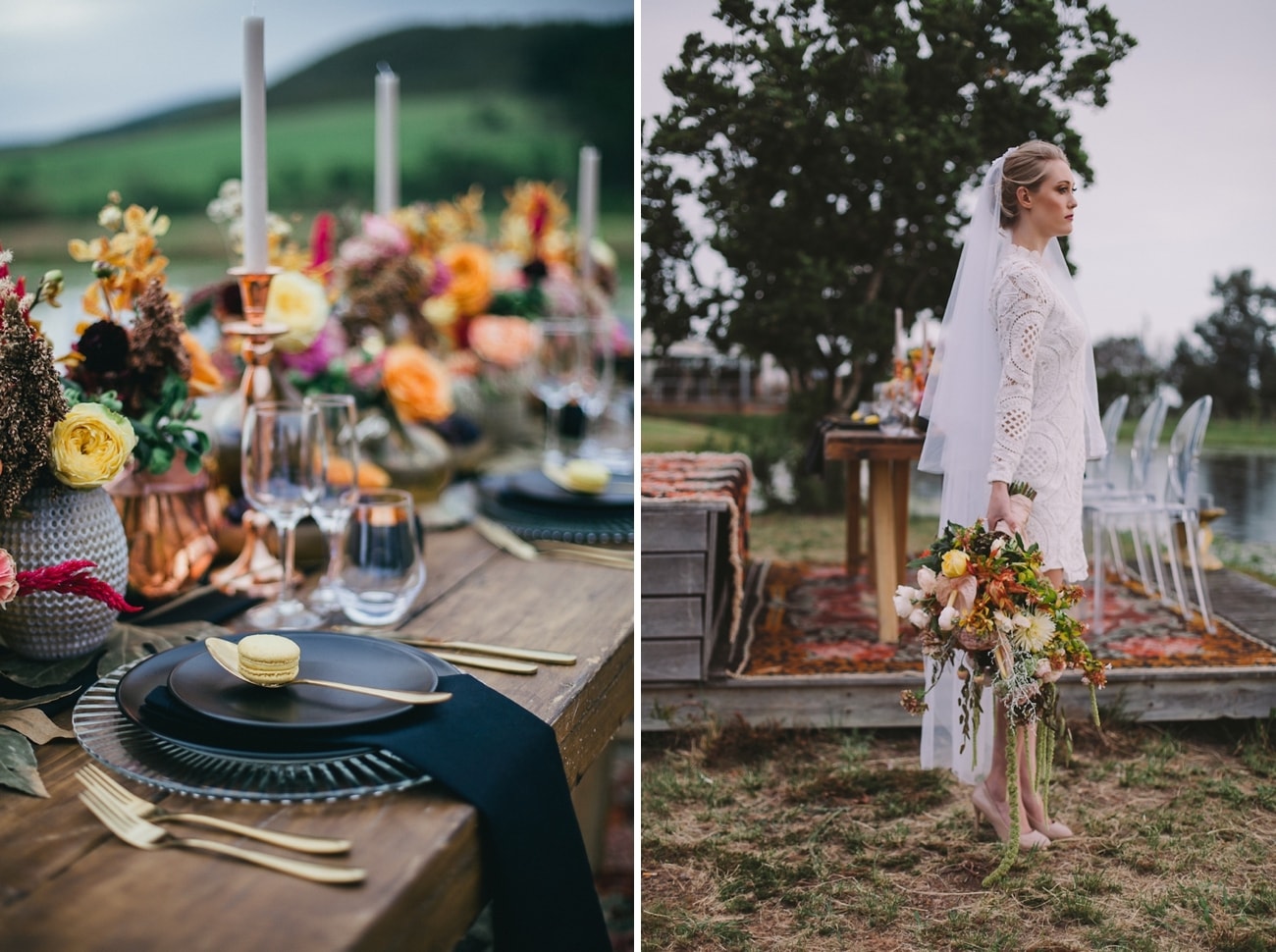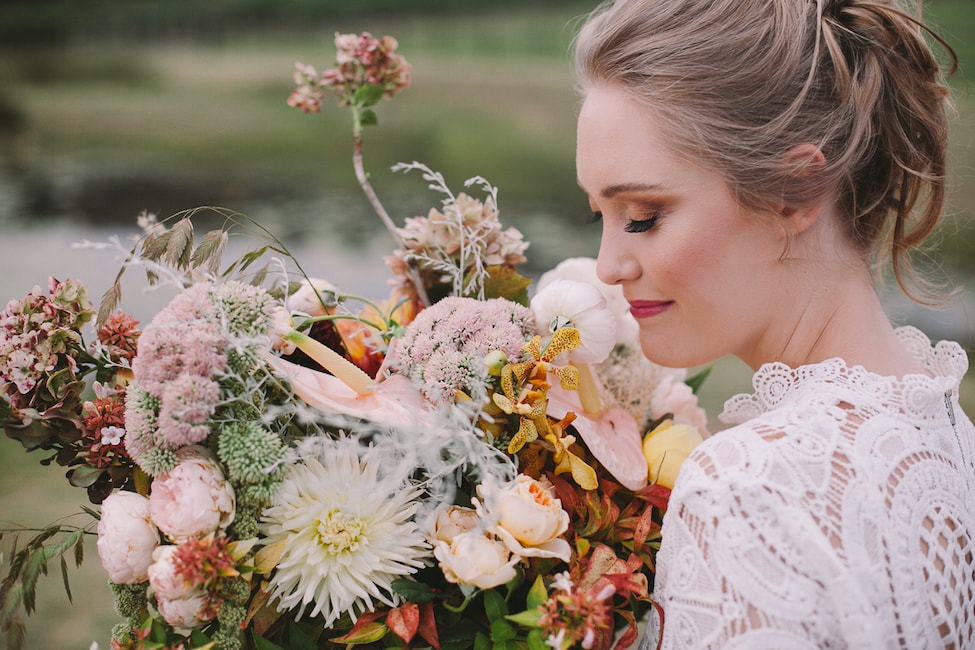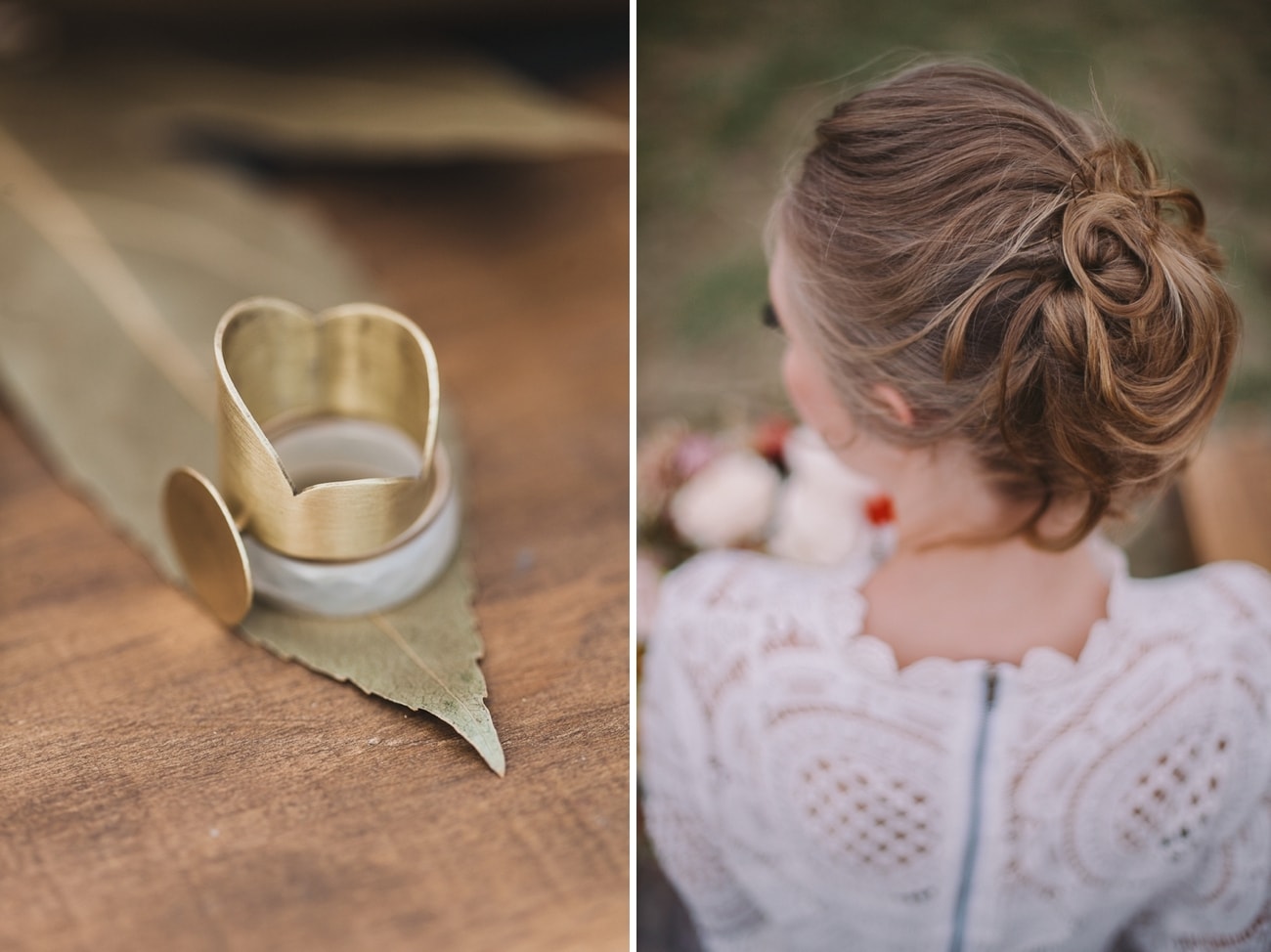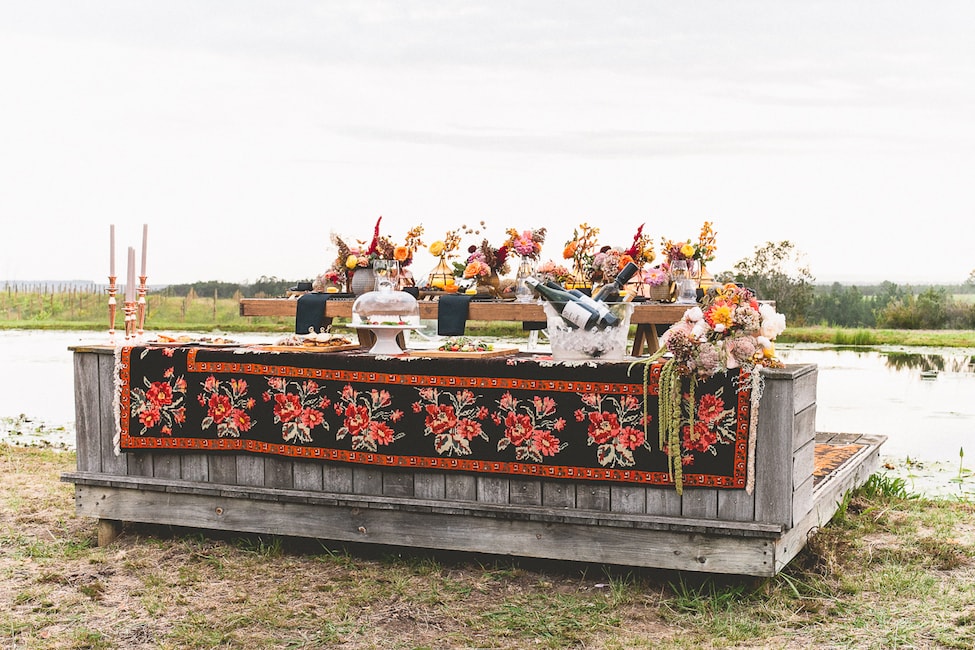 Info from team:
The pretty setting we found at the wine farm Kay & Monty was our inspiration. Once we saw this setting, our inspirational juices flowed! We were originally planning to shoot last year in June, but when my baby arrived early, we rescheduled and changed the colour scheme to an Autumn Boho Glow.
Bohemian with a touch of the regal, draped florals with the most beautiful mountain backdrop and autumn-esque sunset to complement our colours of golds, browns, yellows, peach, pink, burgundy (from the vineyard grapes) and black undertones to make the colours pop.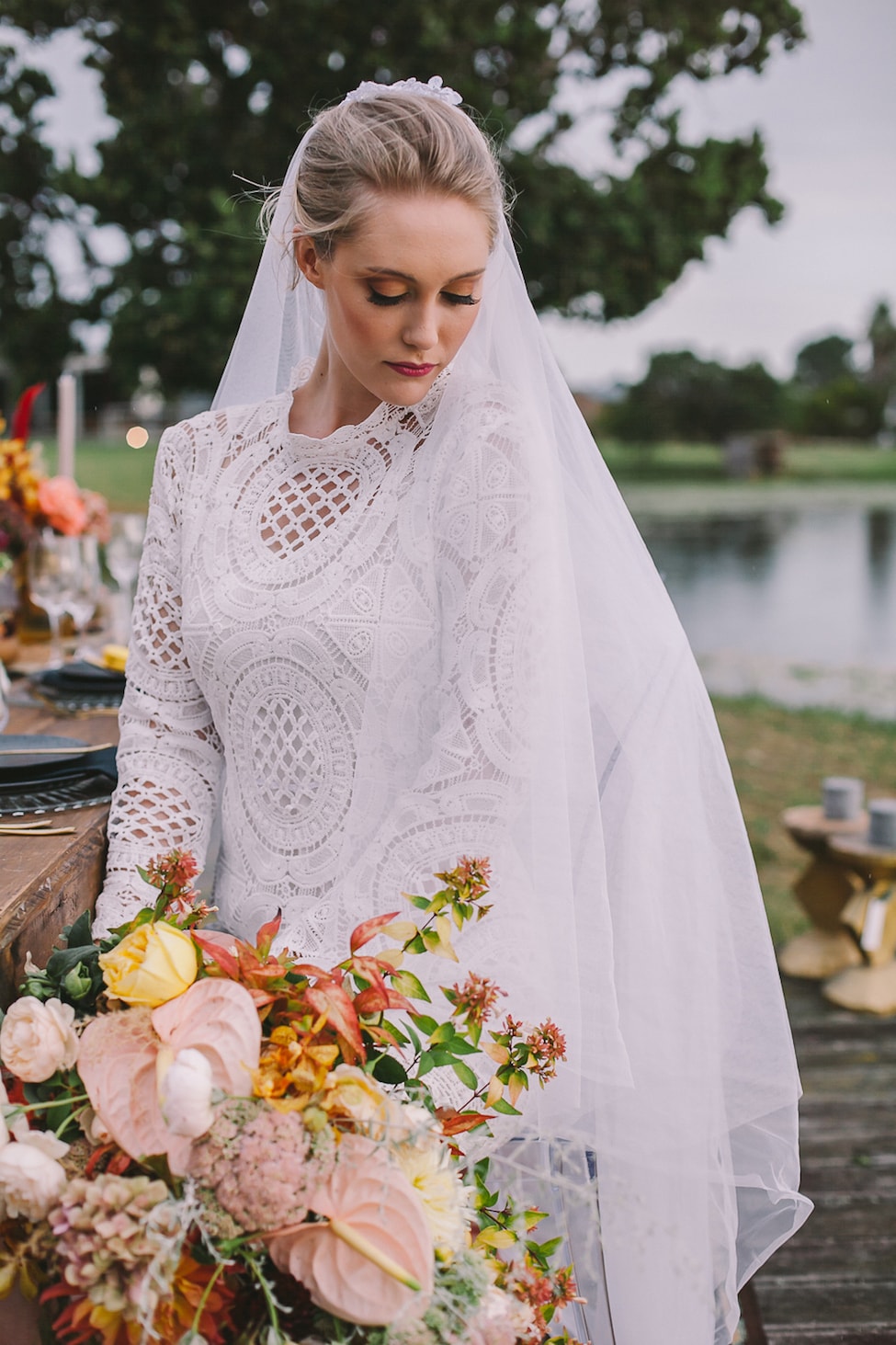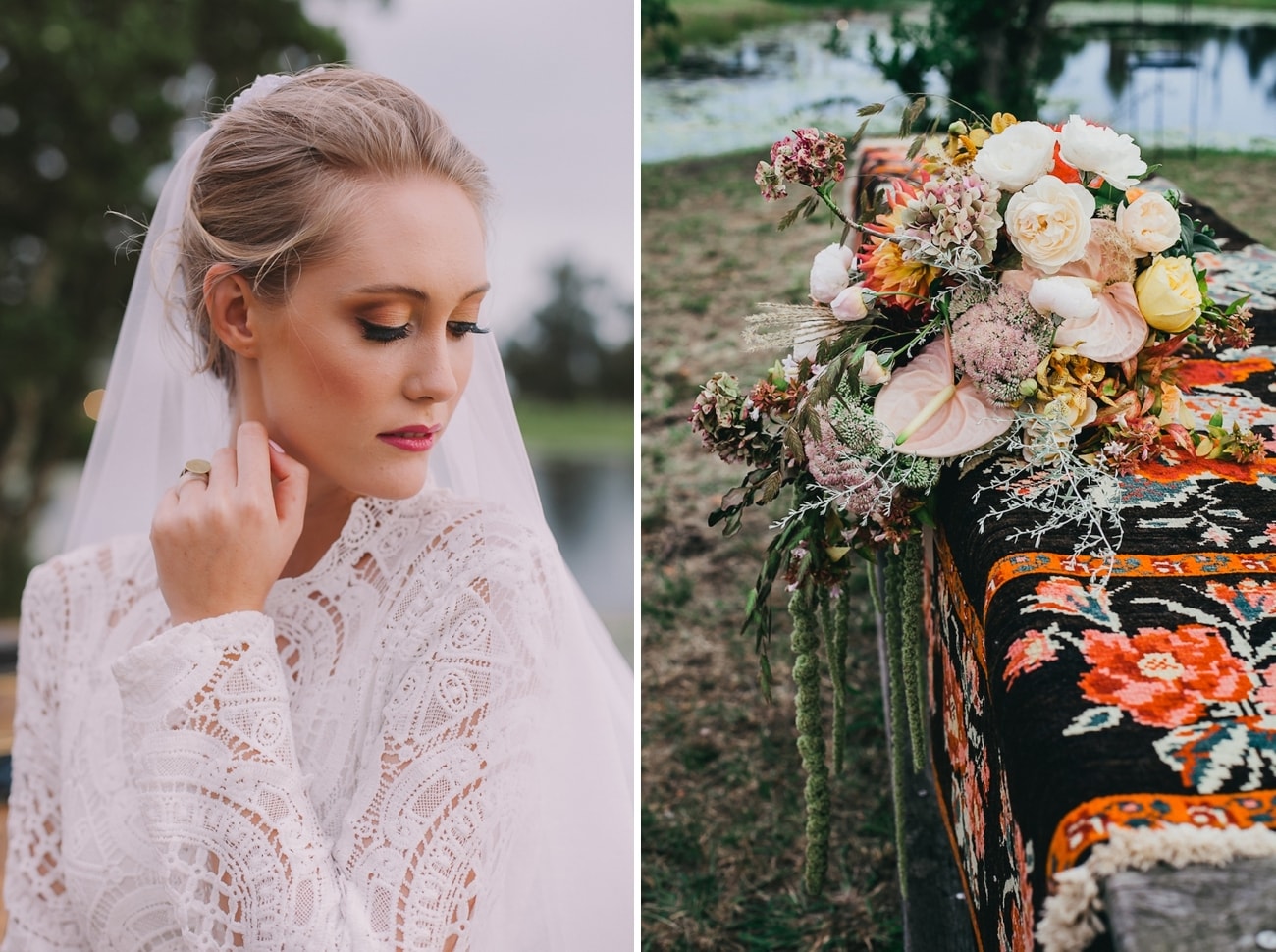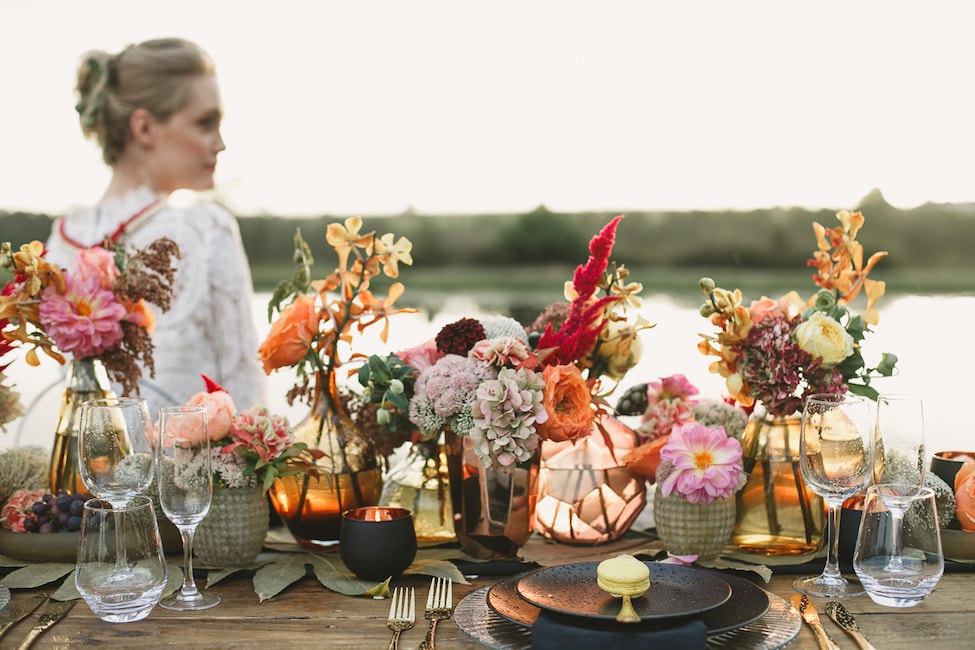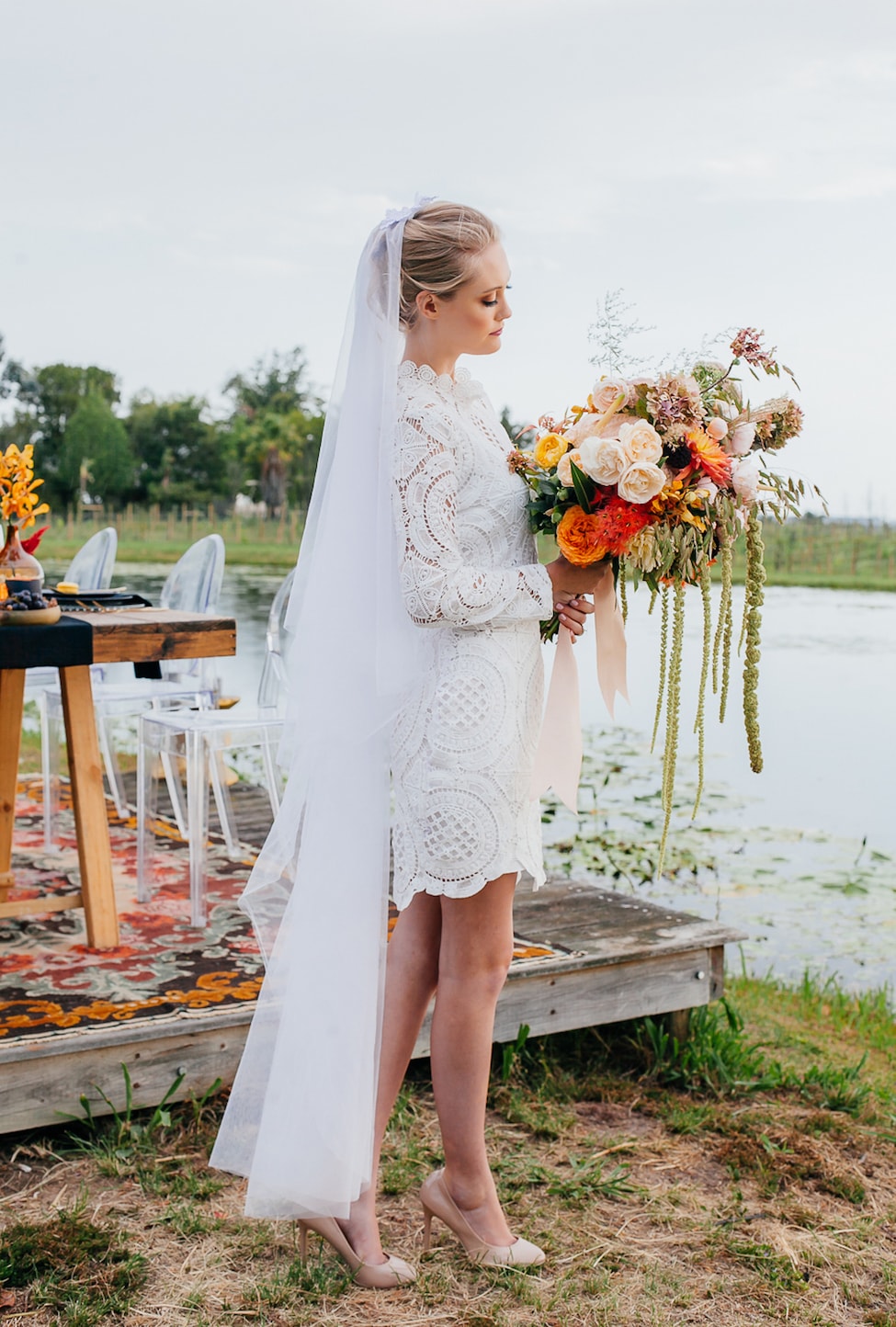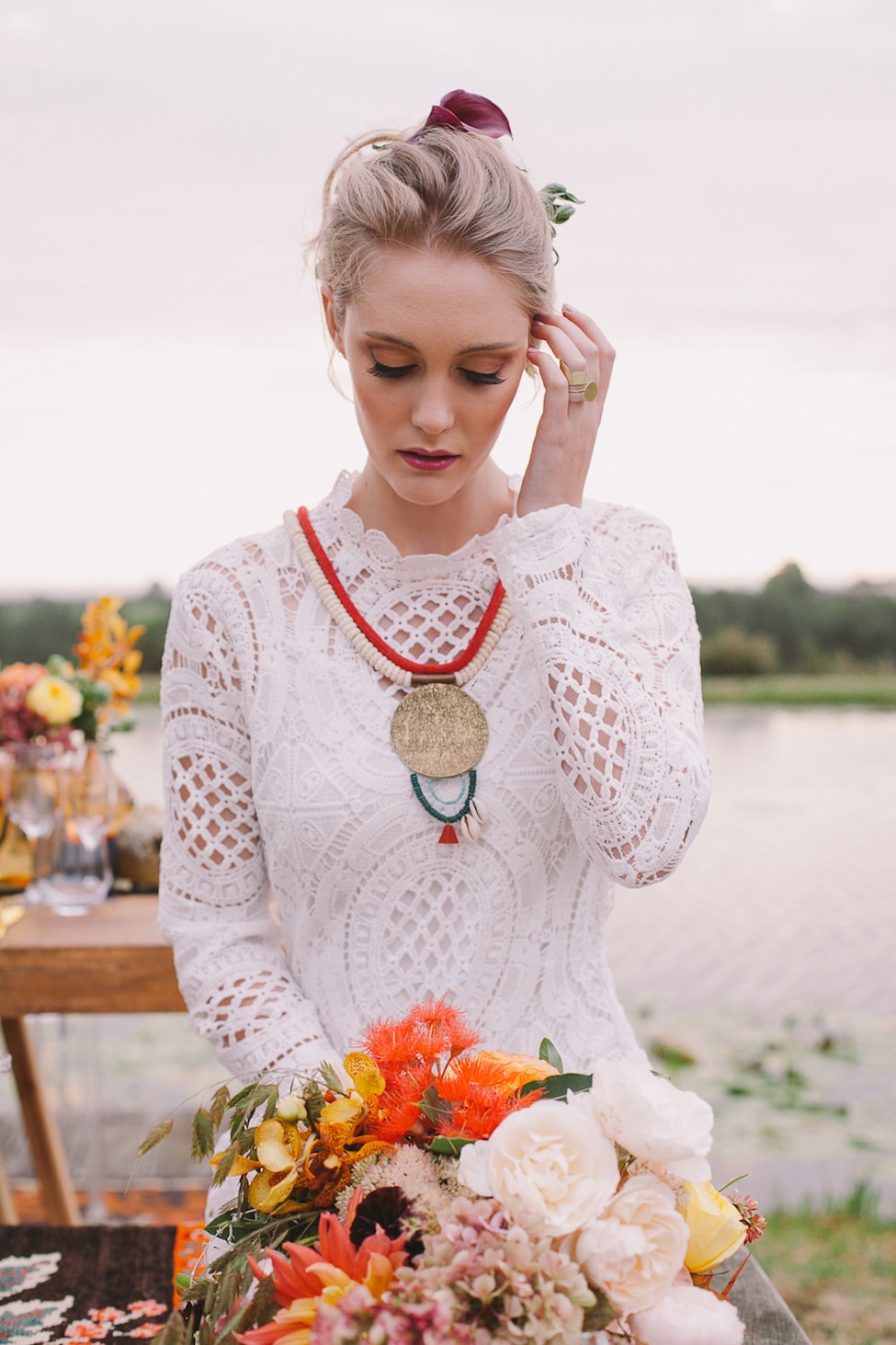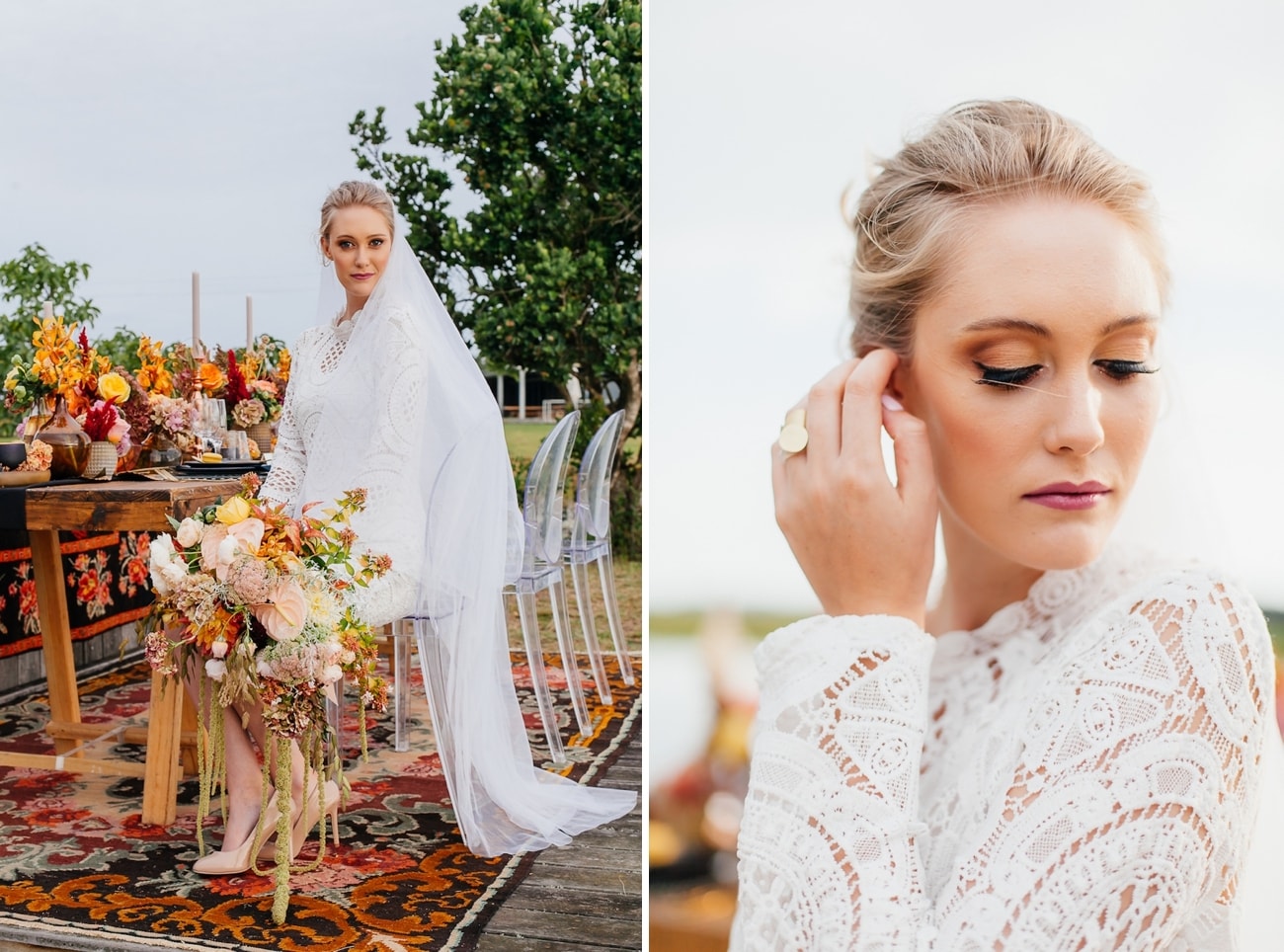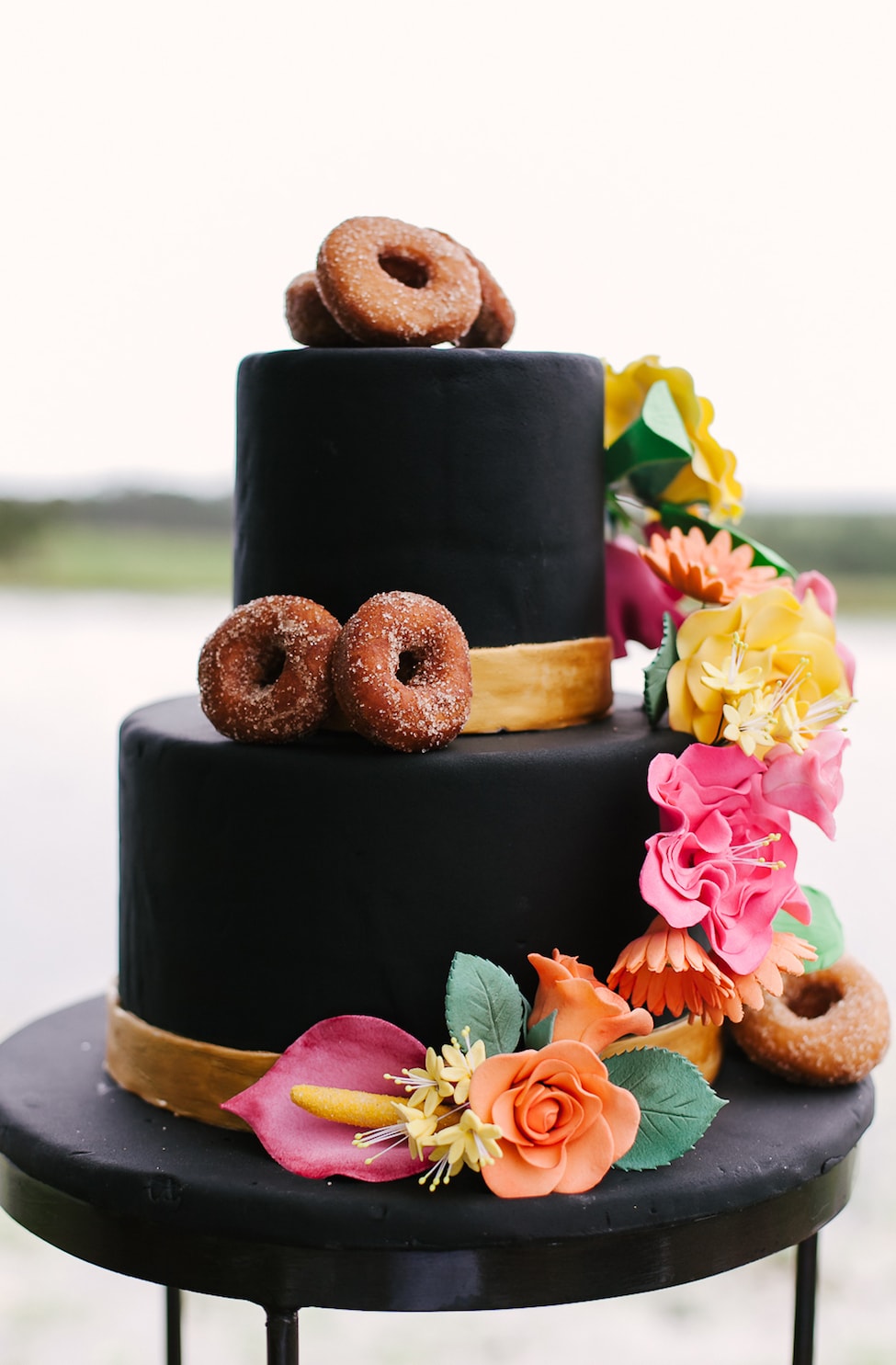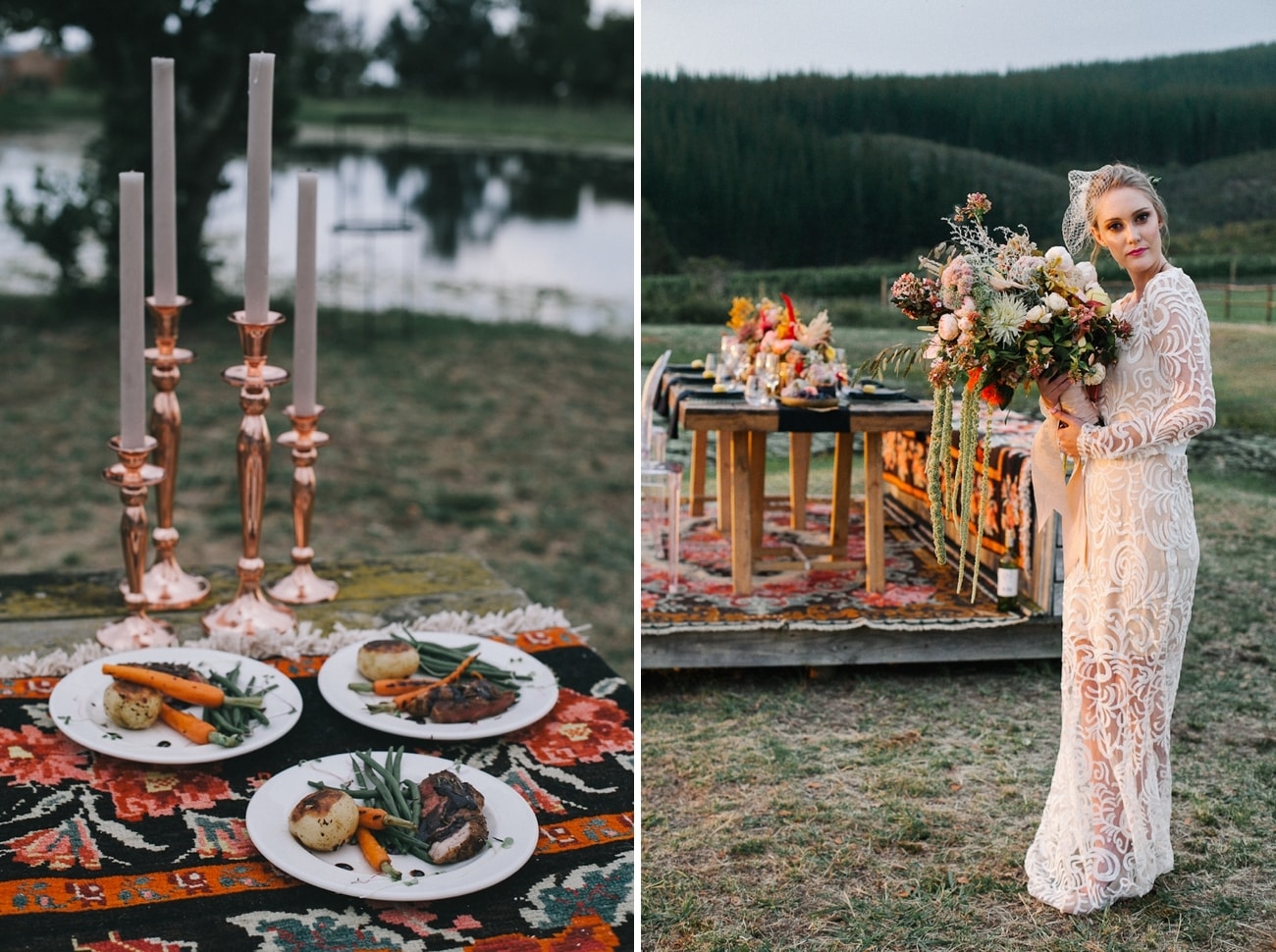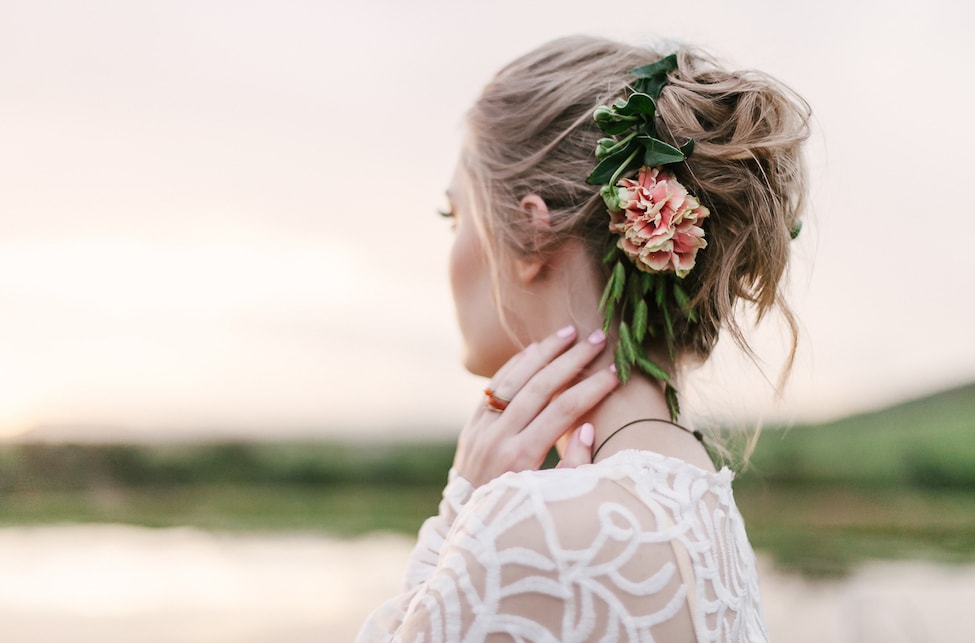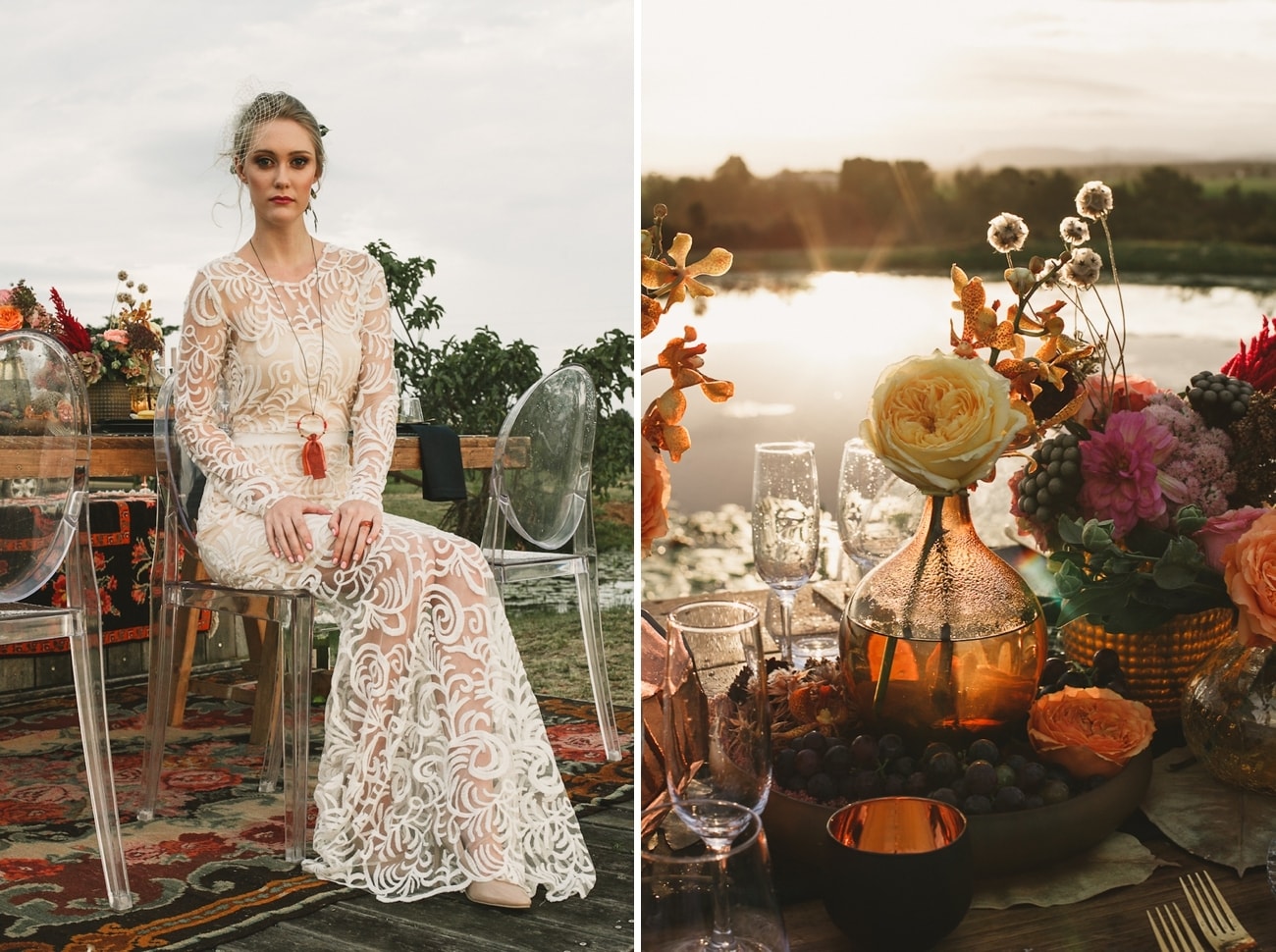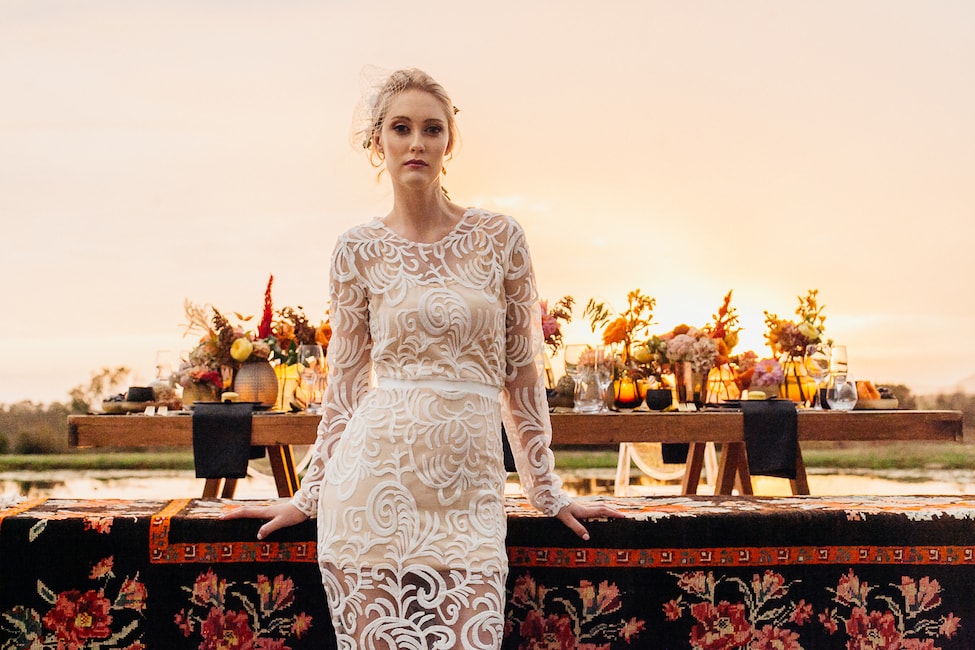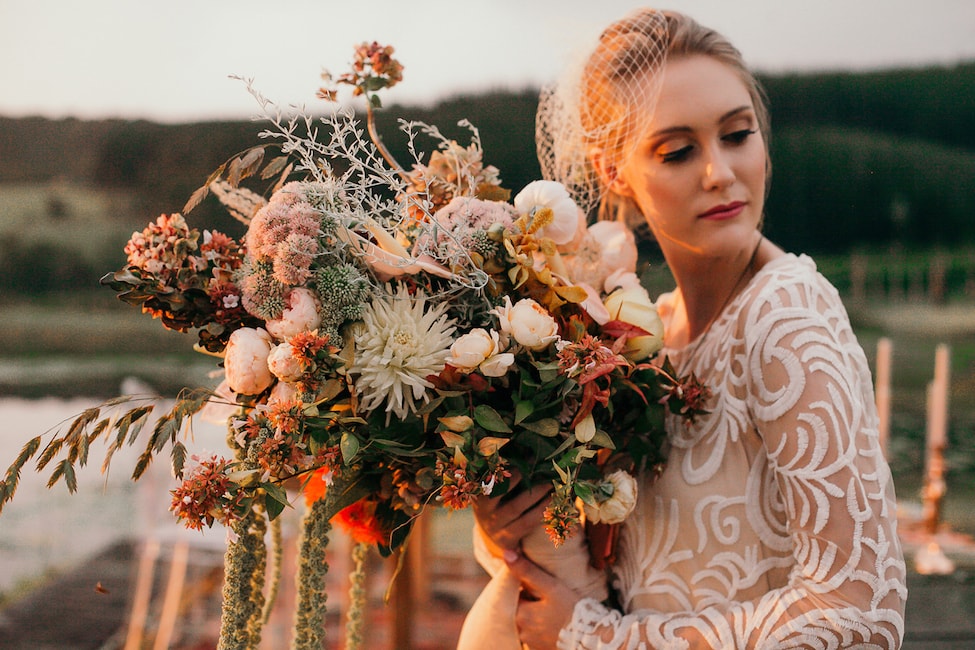 CREDITS
Photography: Jacey Searra Photography | Styling: Ecozest + Confeti Events | Co-ordination: Jacey Searra Photography | Floral: Ecozest | Cake: Dainty Bess Cakes | Dresses: Besters Bridal | Accessories: Stefni Studio | Hair: Hair Affair Studio | Make-up: Tatiana Solomon Professional Makeup Artist | Venue: Kay & Monty Winefarm | Models: Christine Botha | Persian Rugs: Sahar Kilims | Macaroons: Daniella's | Nails: Purple Pansy