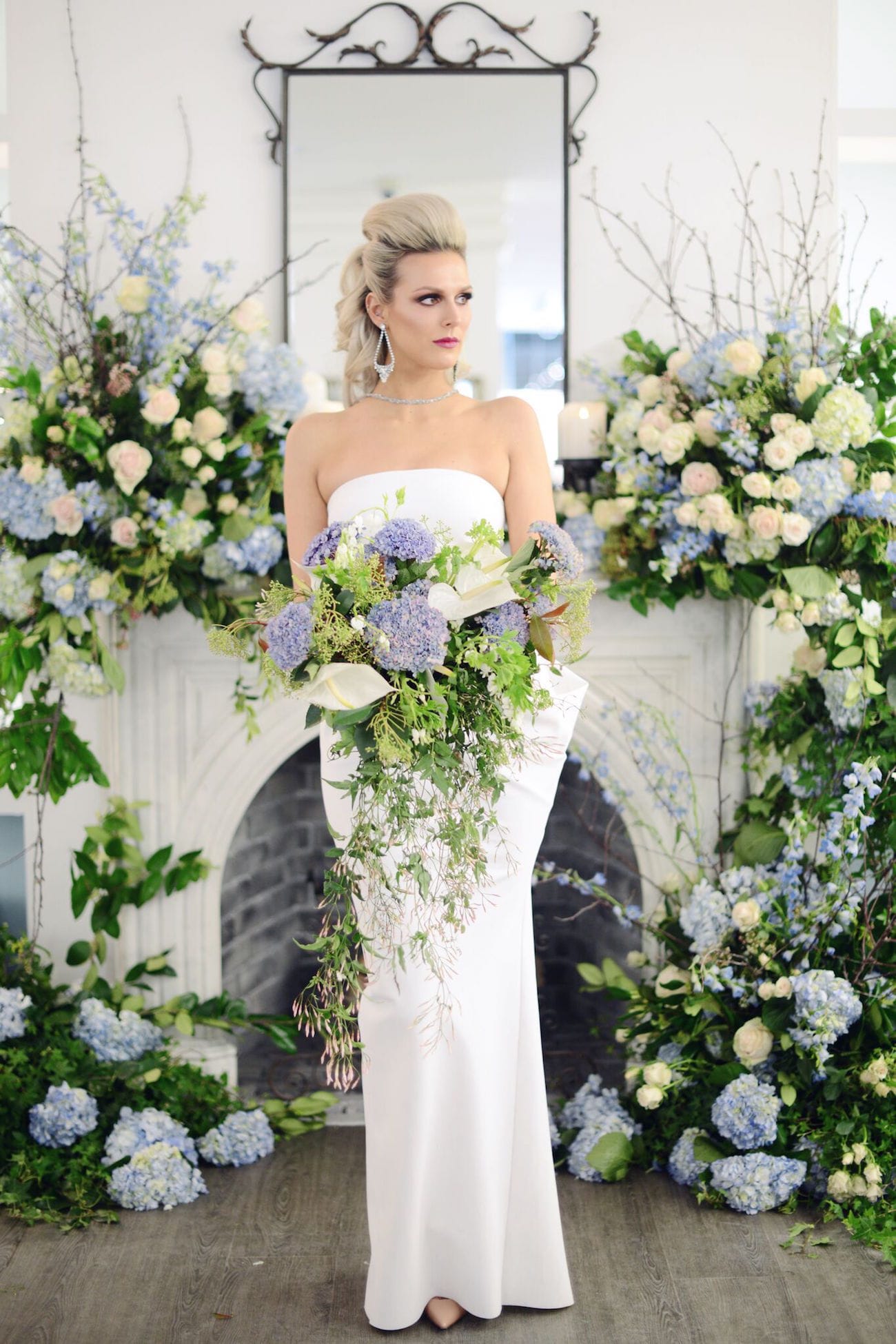 Fierce fashion, armfuls of beautiful blooms… and cake! I mean, really. What more does a girl need? Today's gorgeous inspiration shoot comes from a talented Canadian team (led by Kathy Demerchant Photography and Sue Gallo Designs), and brings these elements together in the most stylish of settings – a fashion house in Hamilton, Ontario. With incredible, lush pastel florals and a jawdropping dessert spread (including the prettiest donuts ever!), it's all a bit Versailles, but in a very modern way, thanks to the clean lines of the contemporary wedding gowns and bold hair and makeup. I imagine this is what Marie Antoinette might have rocked if she'd been a bride today, right down to the sequin jacket. Let's dive in, shall we?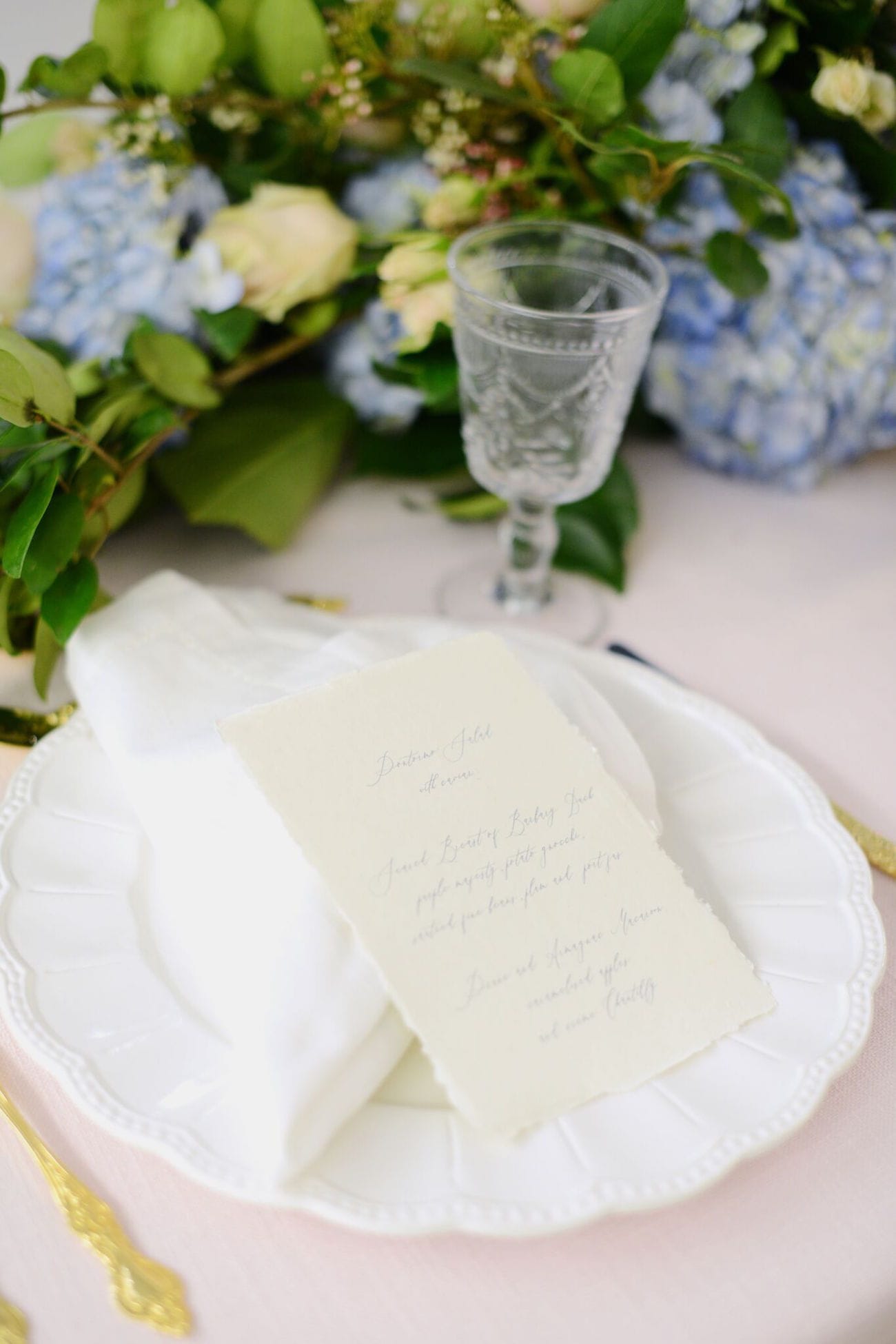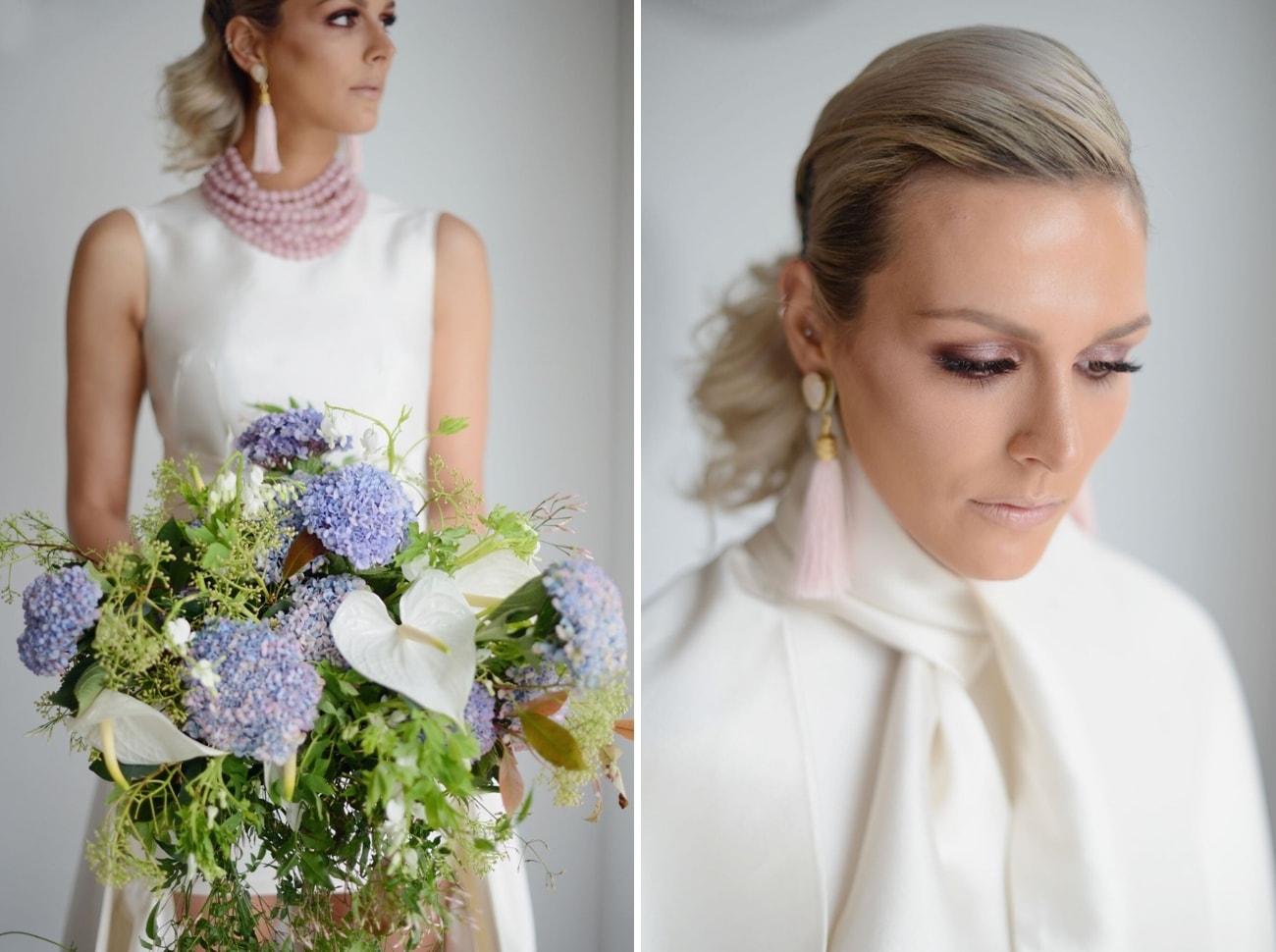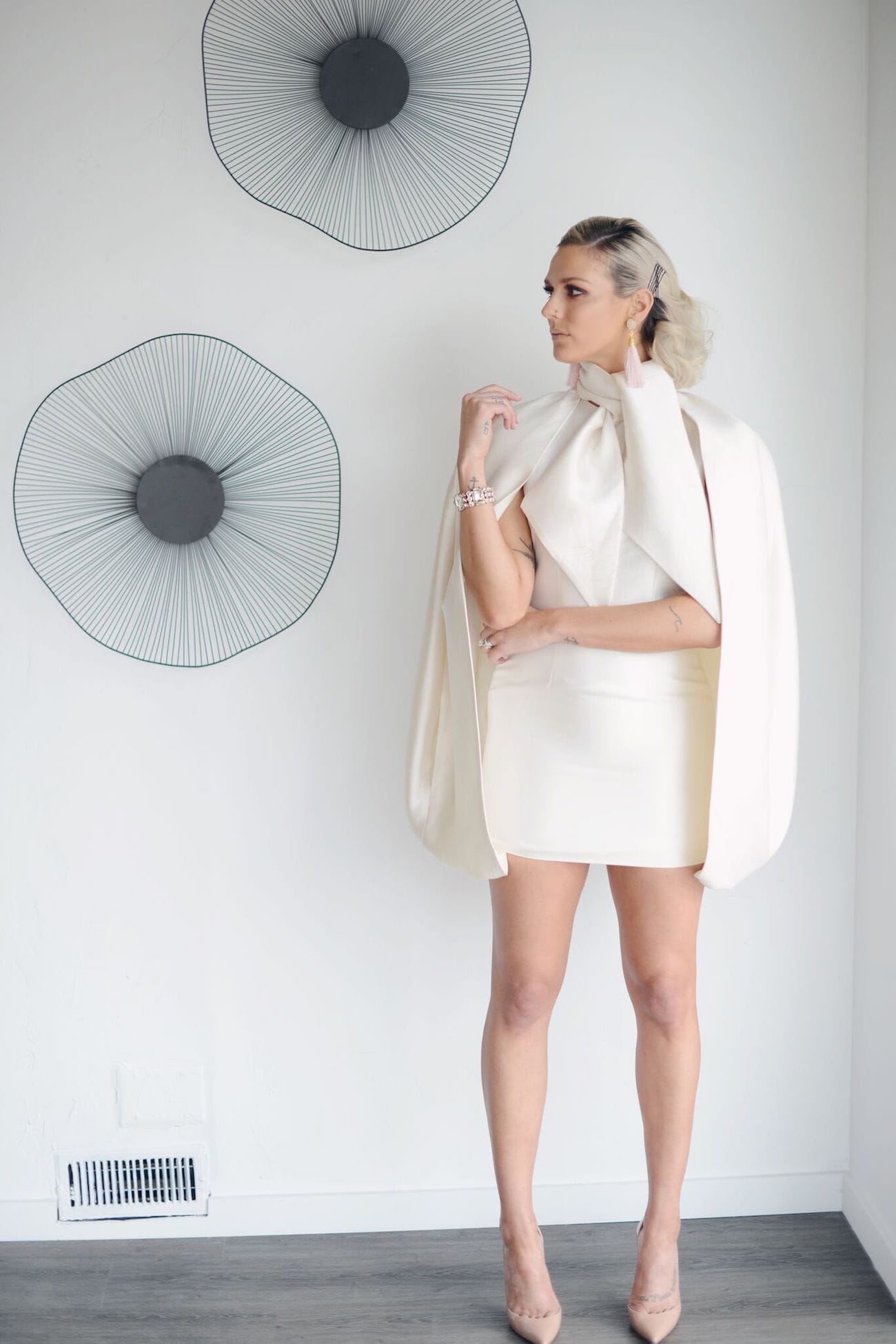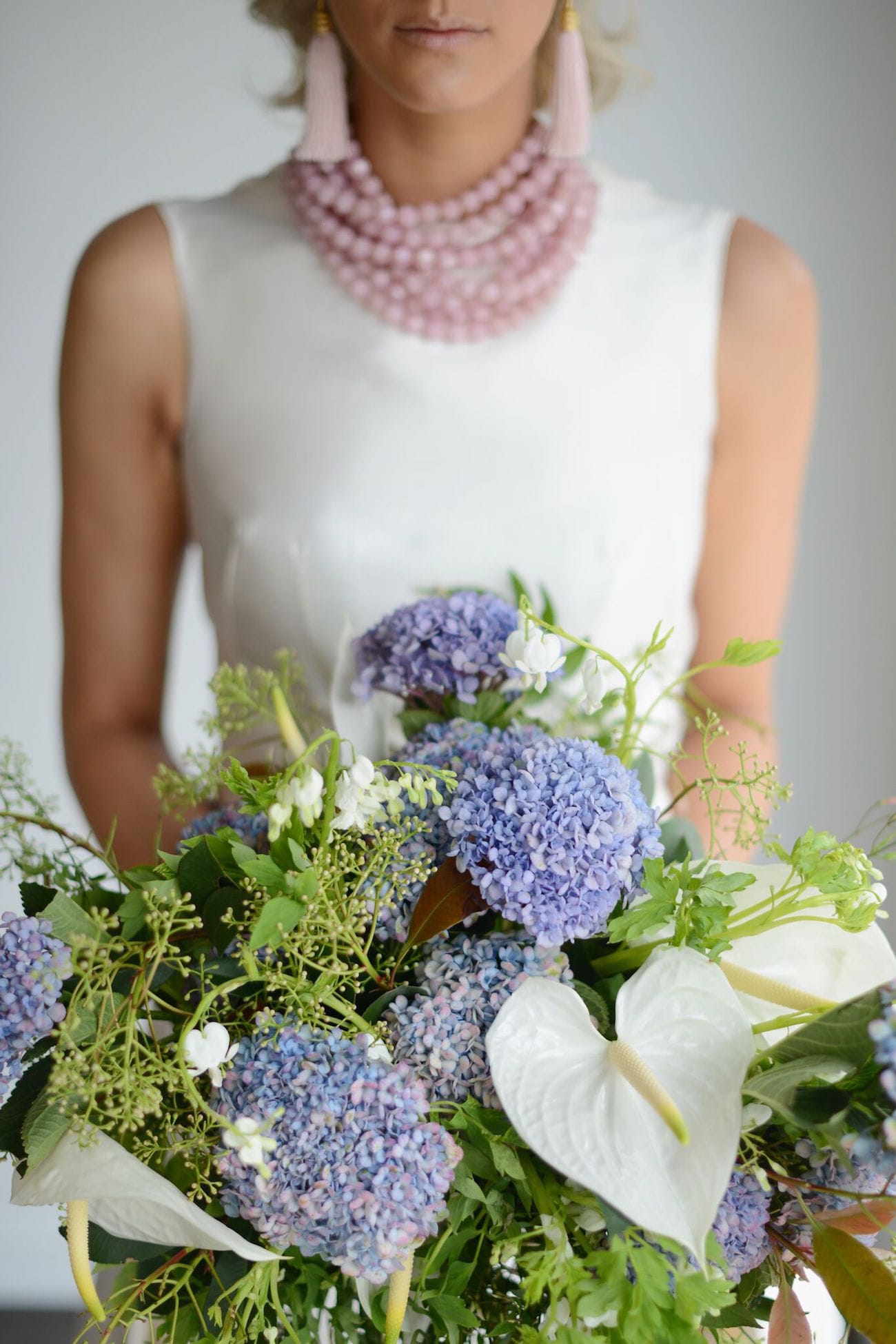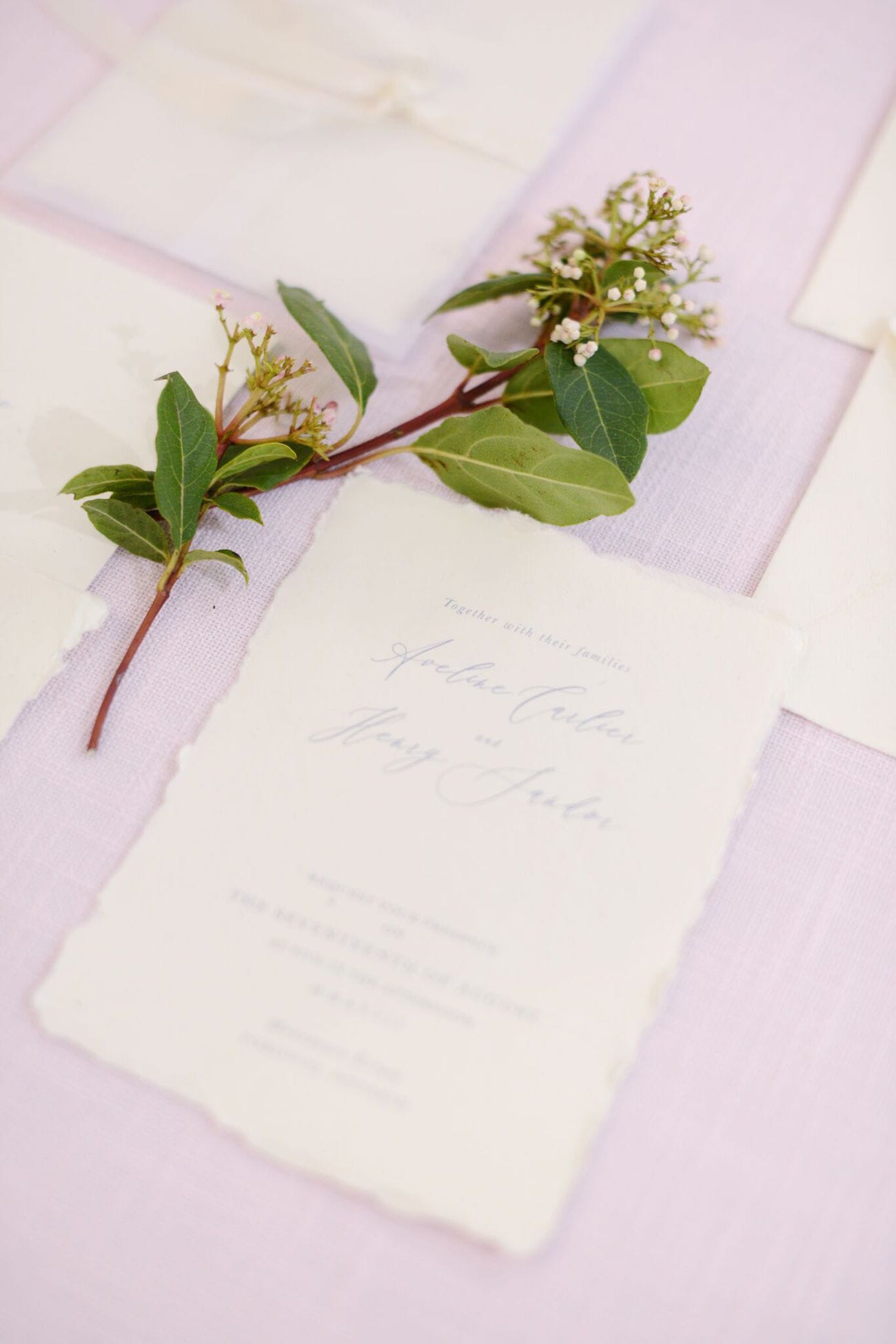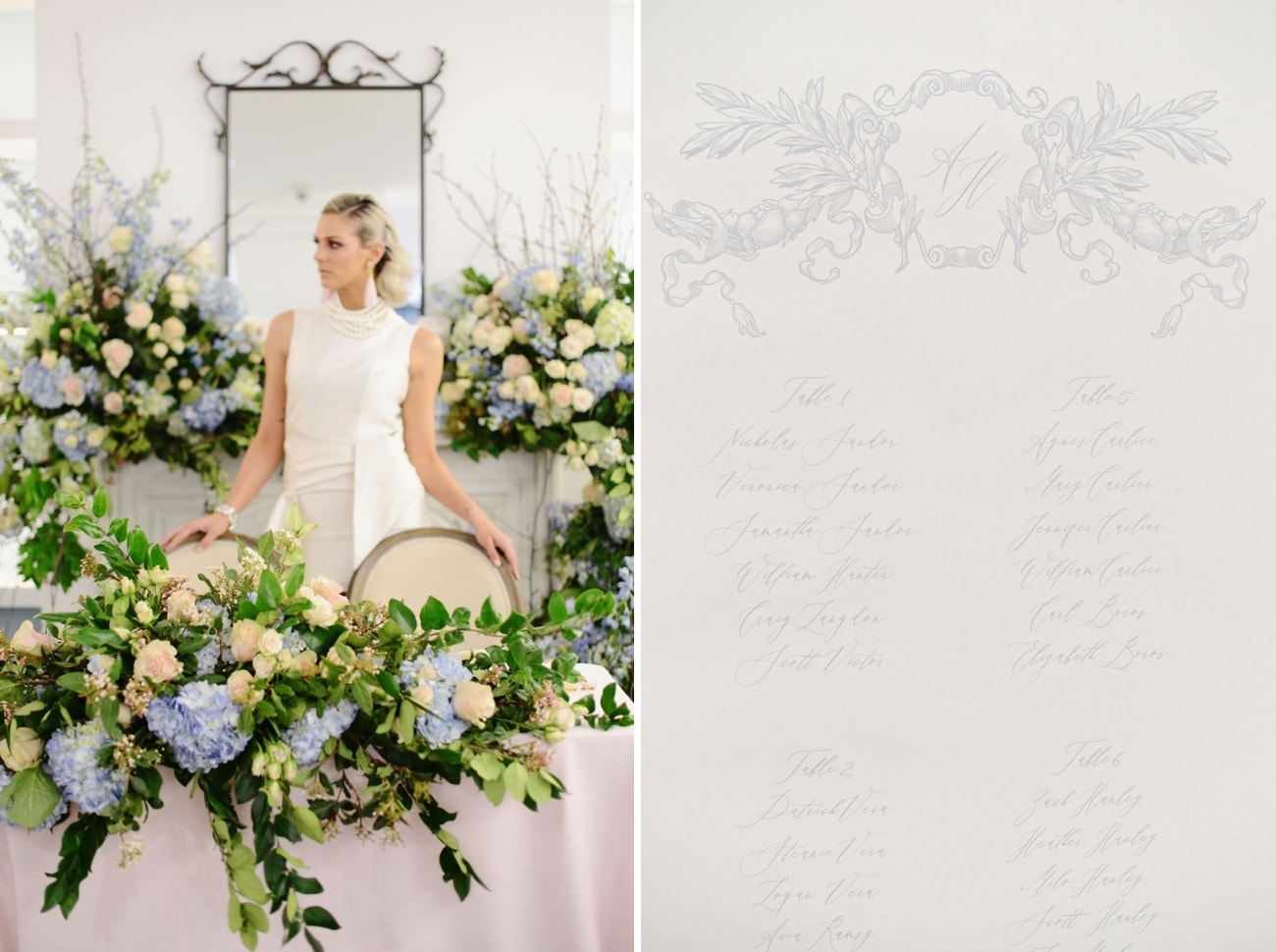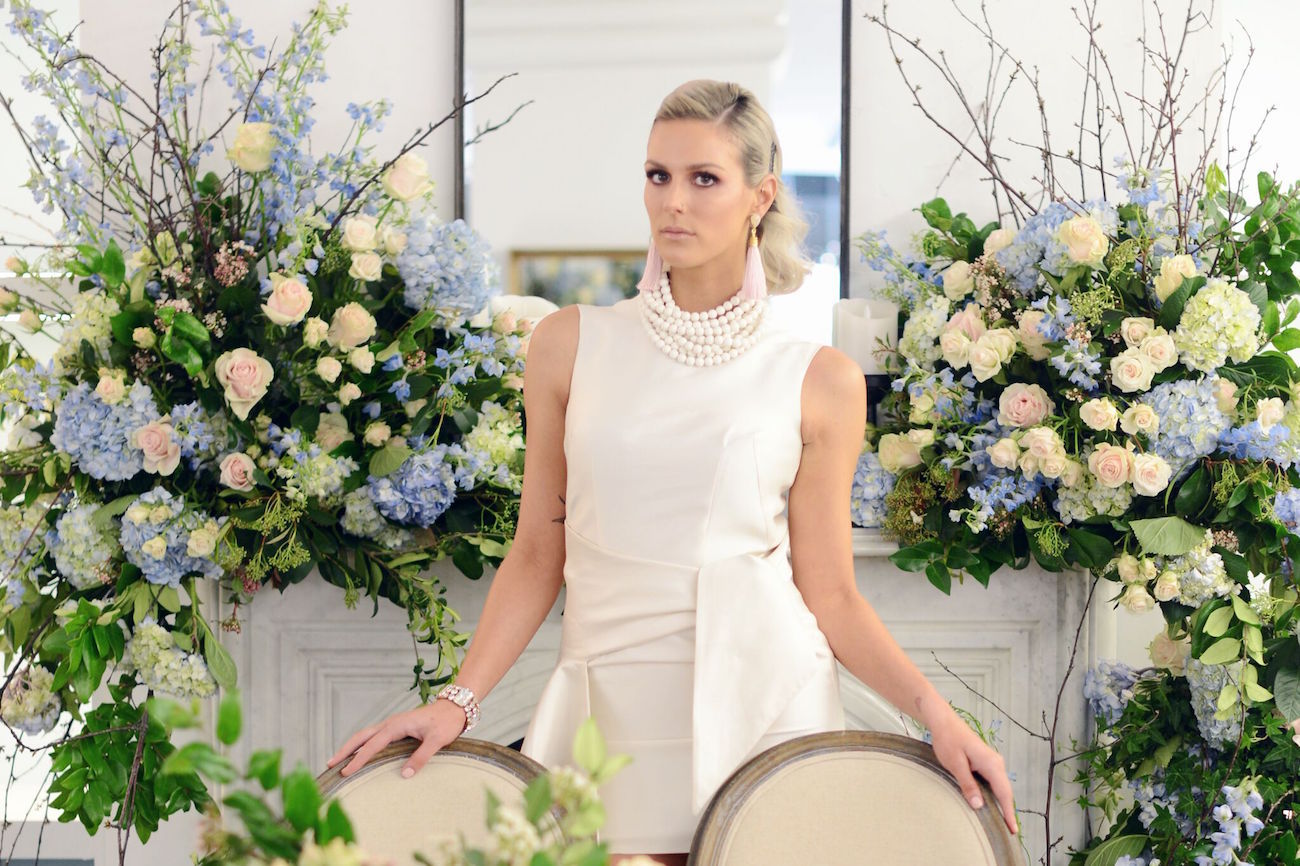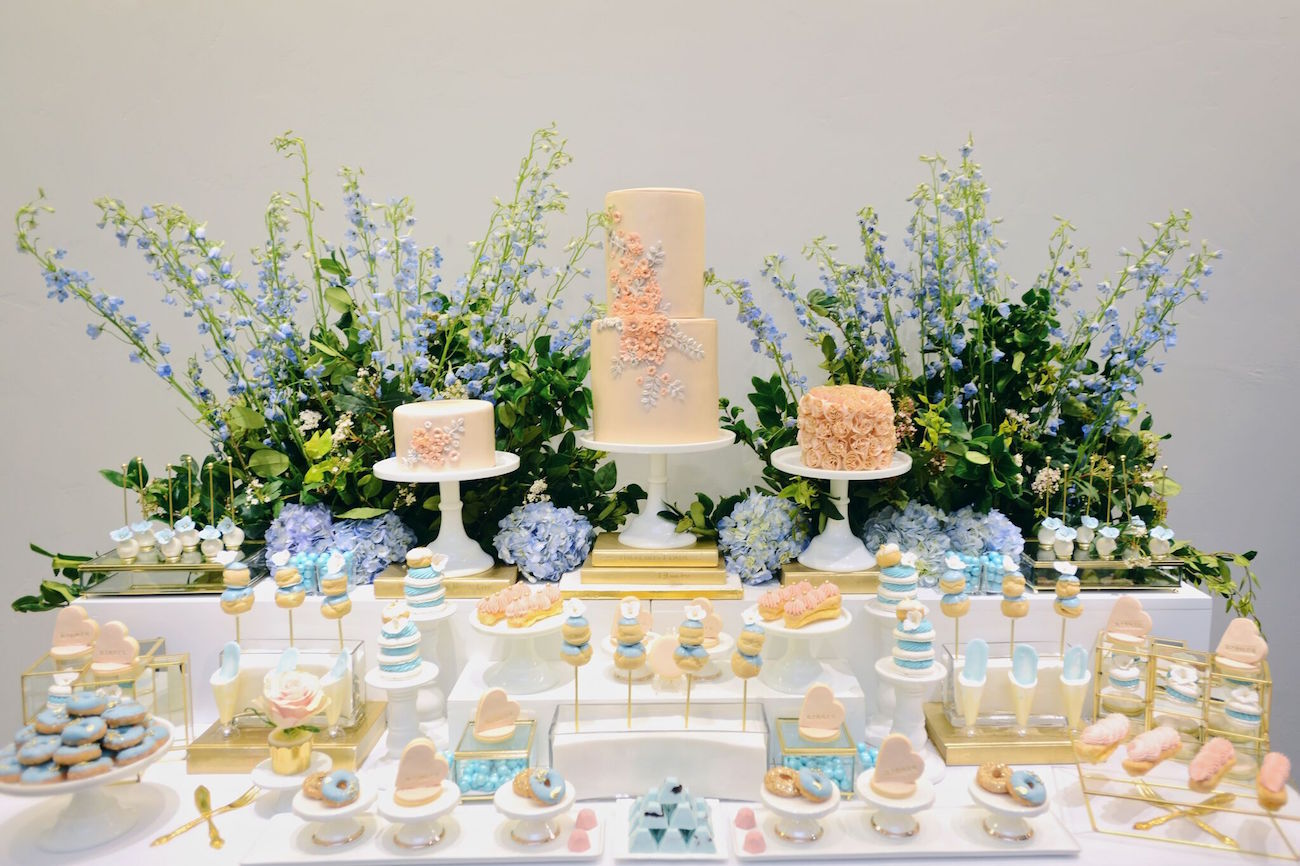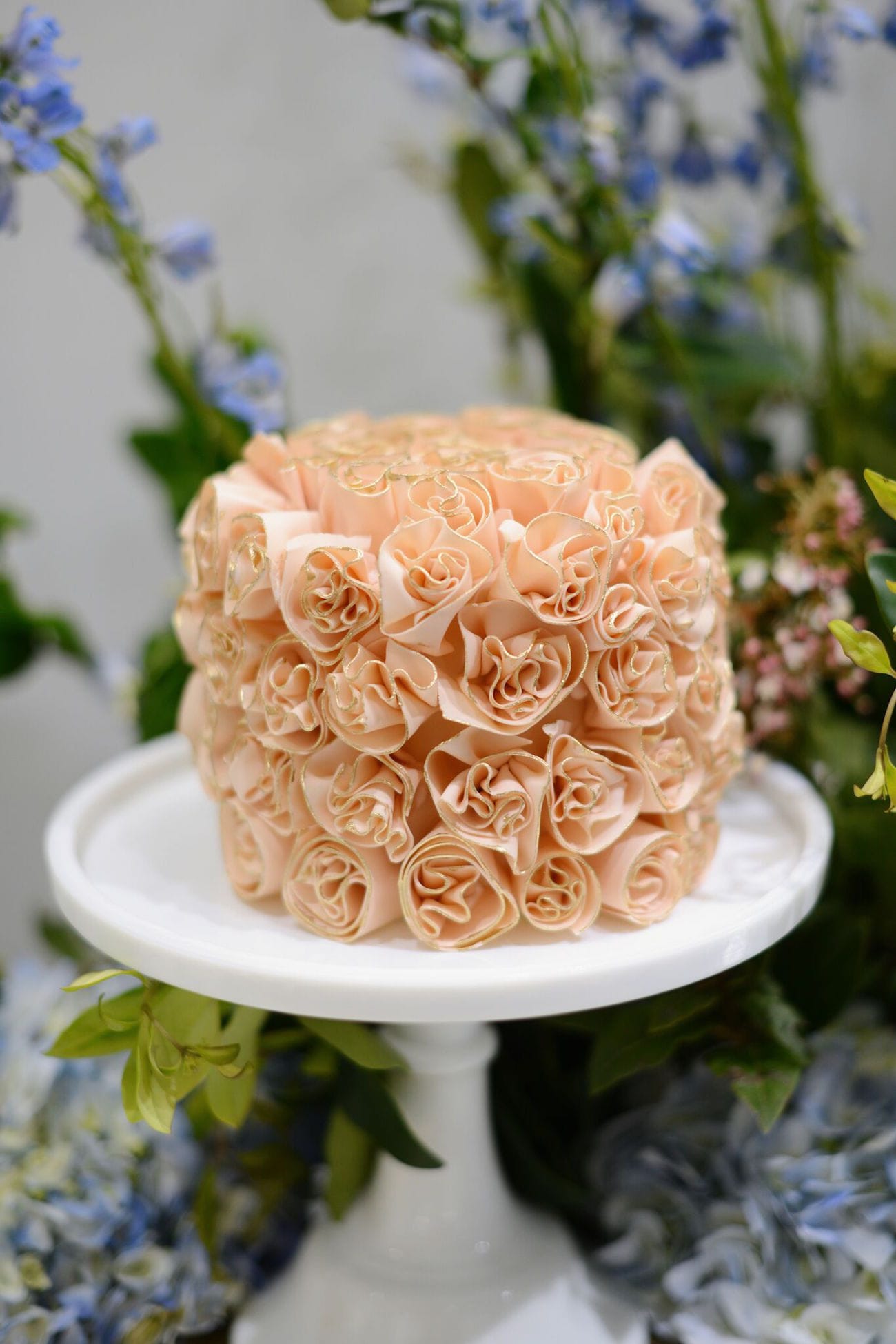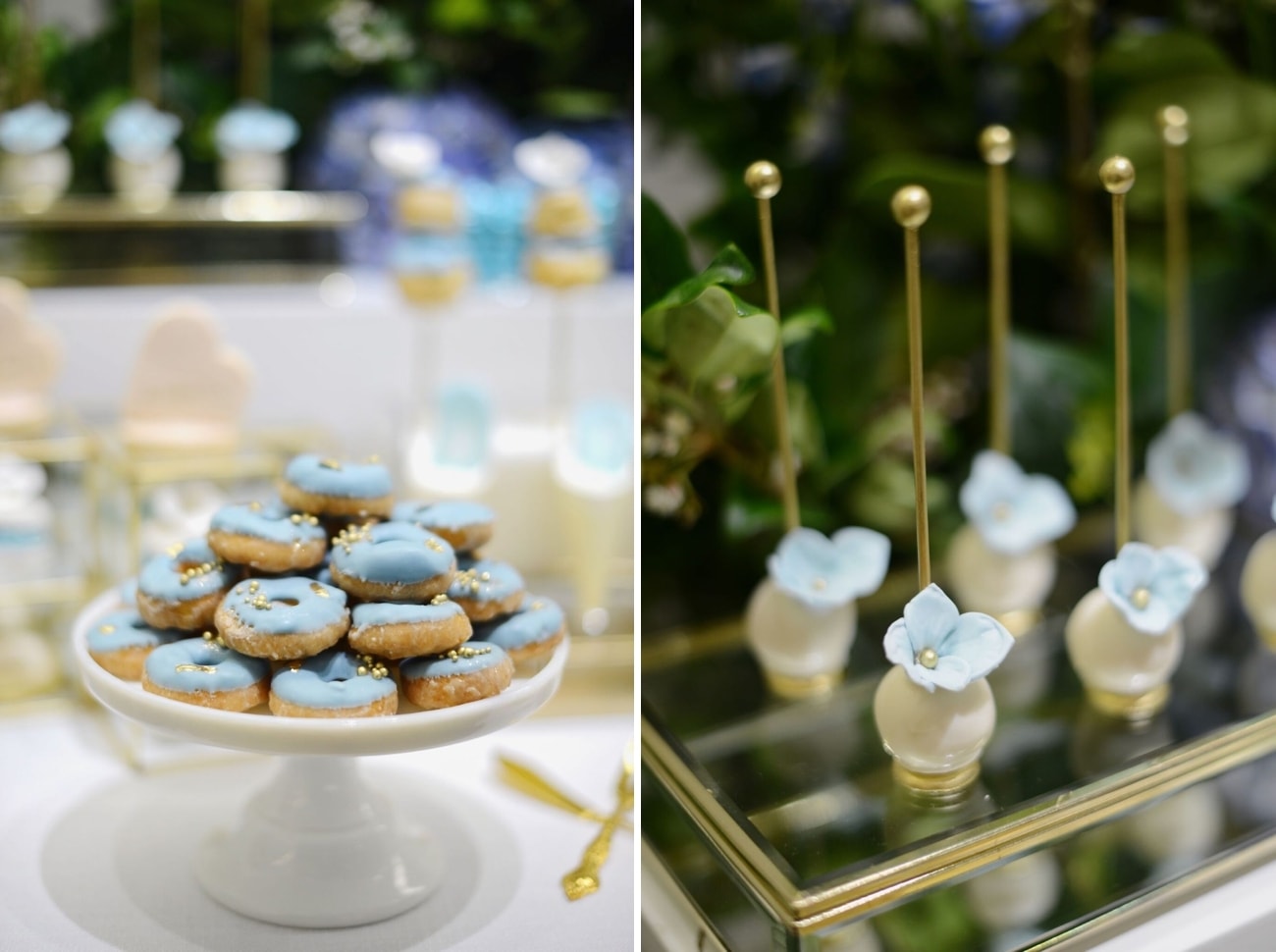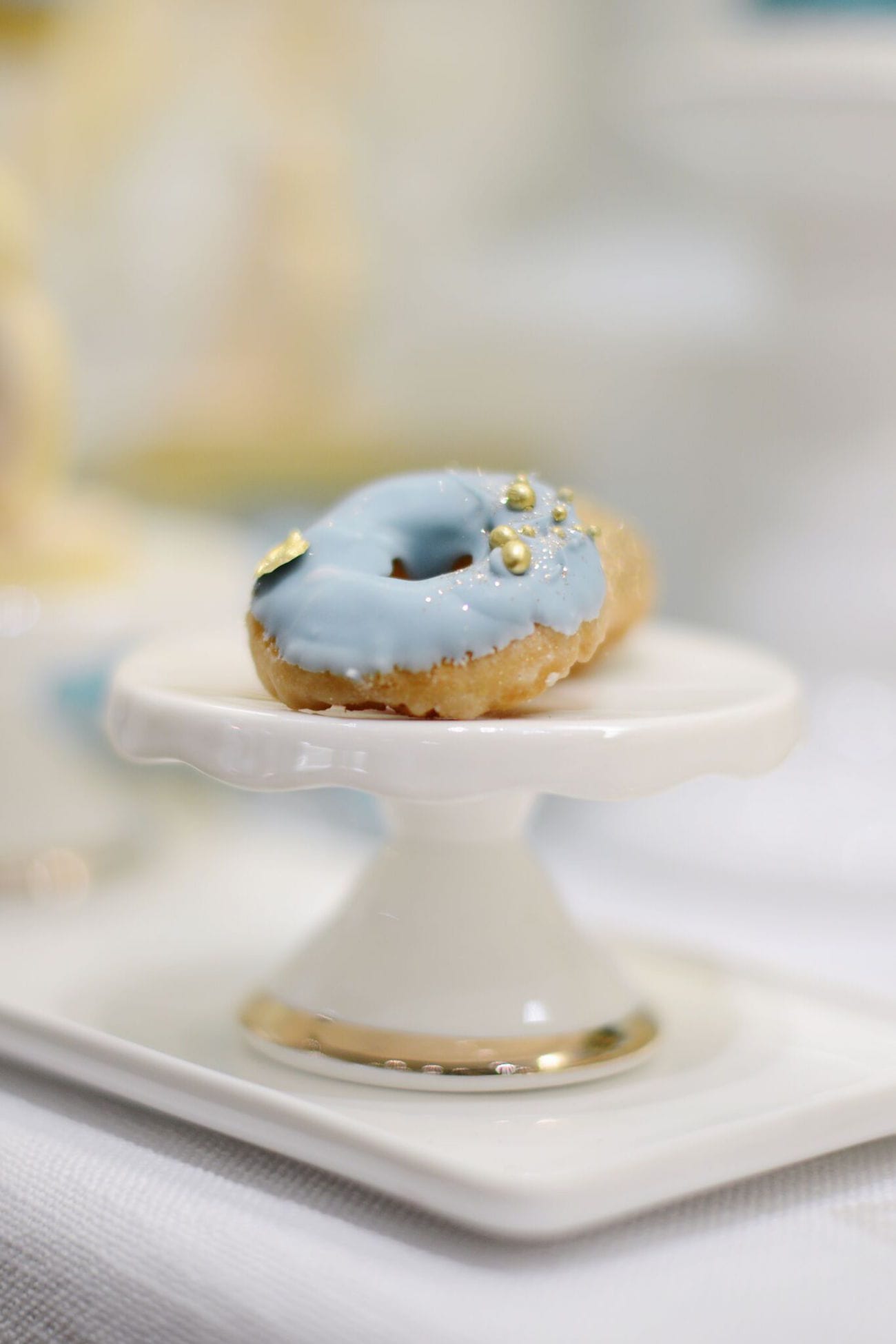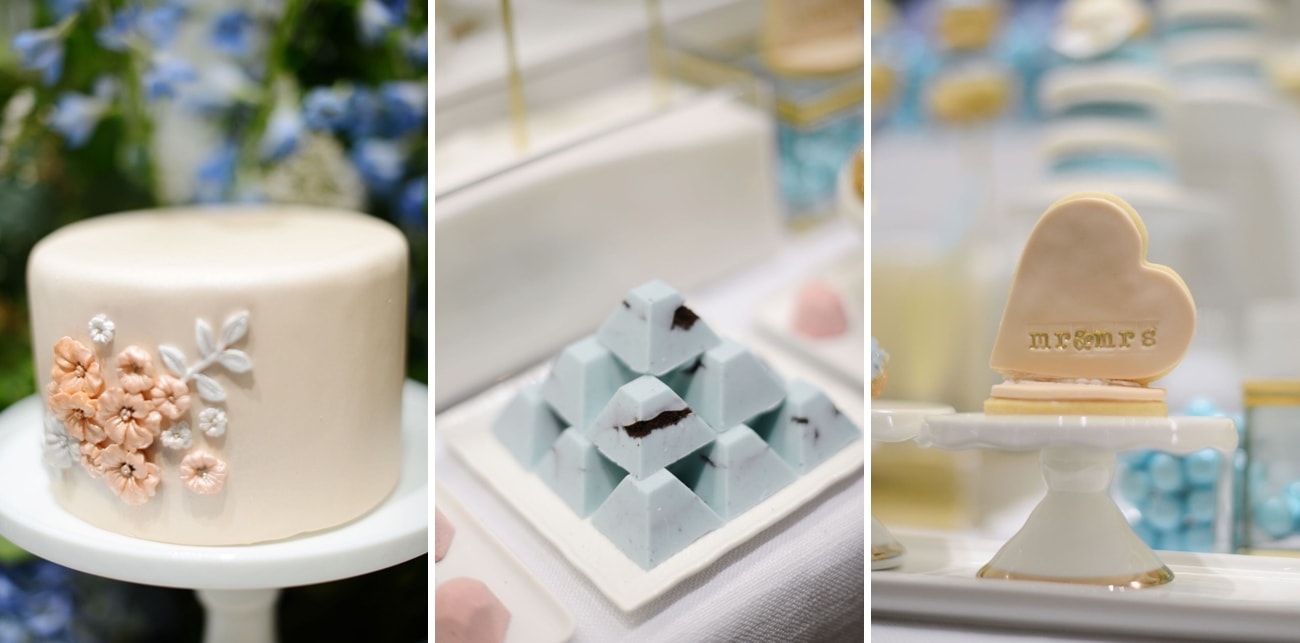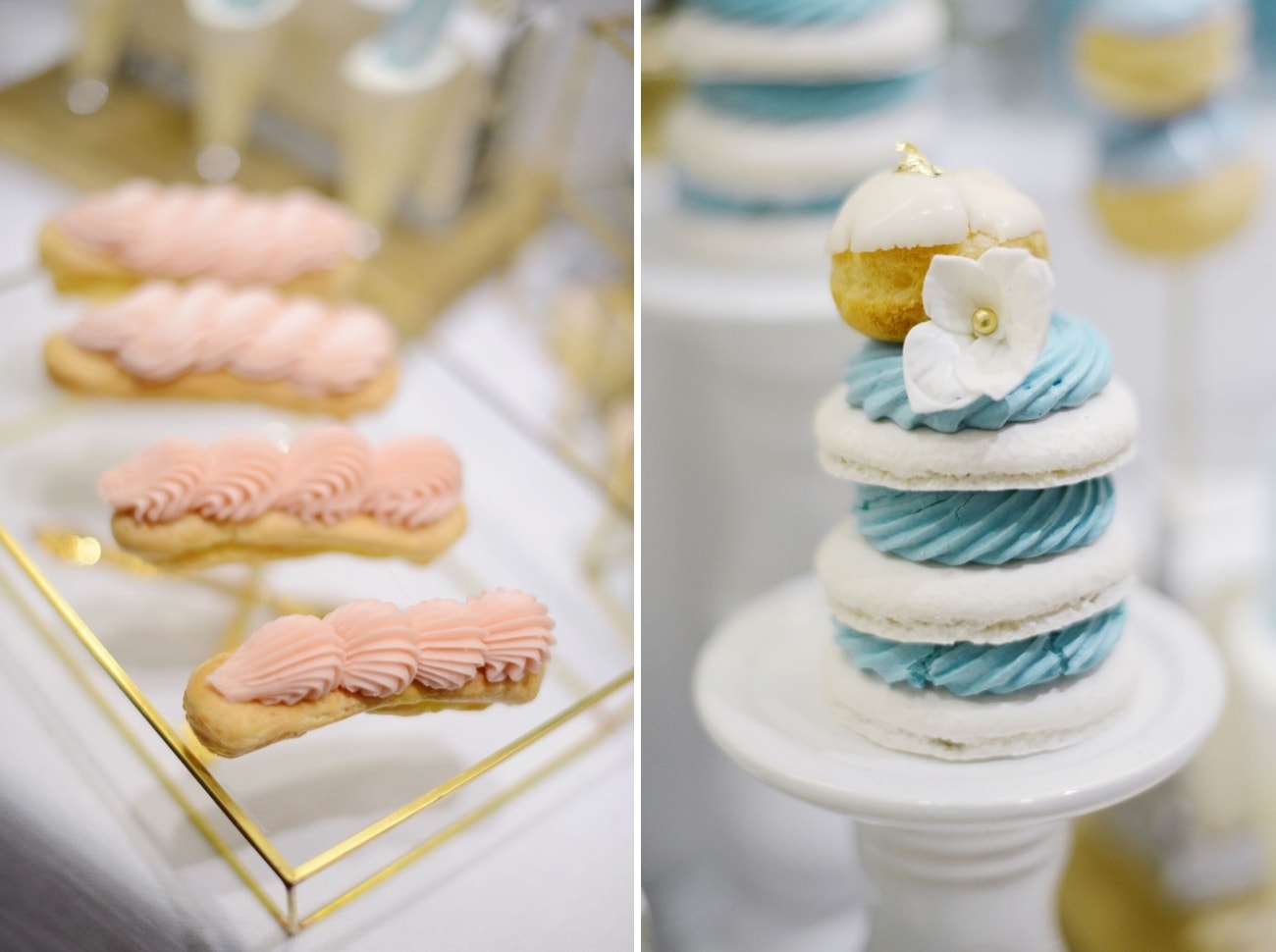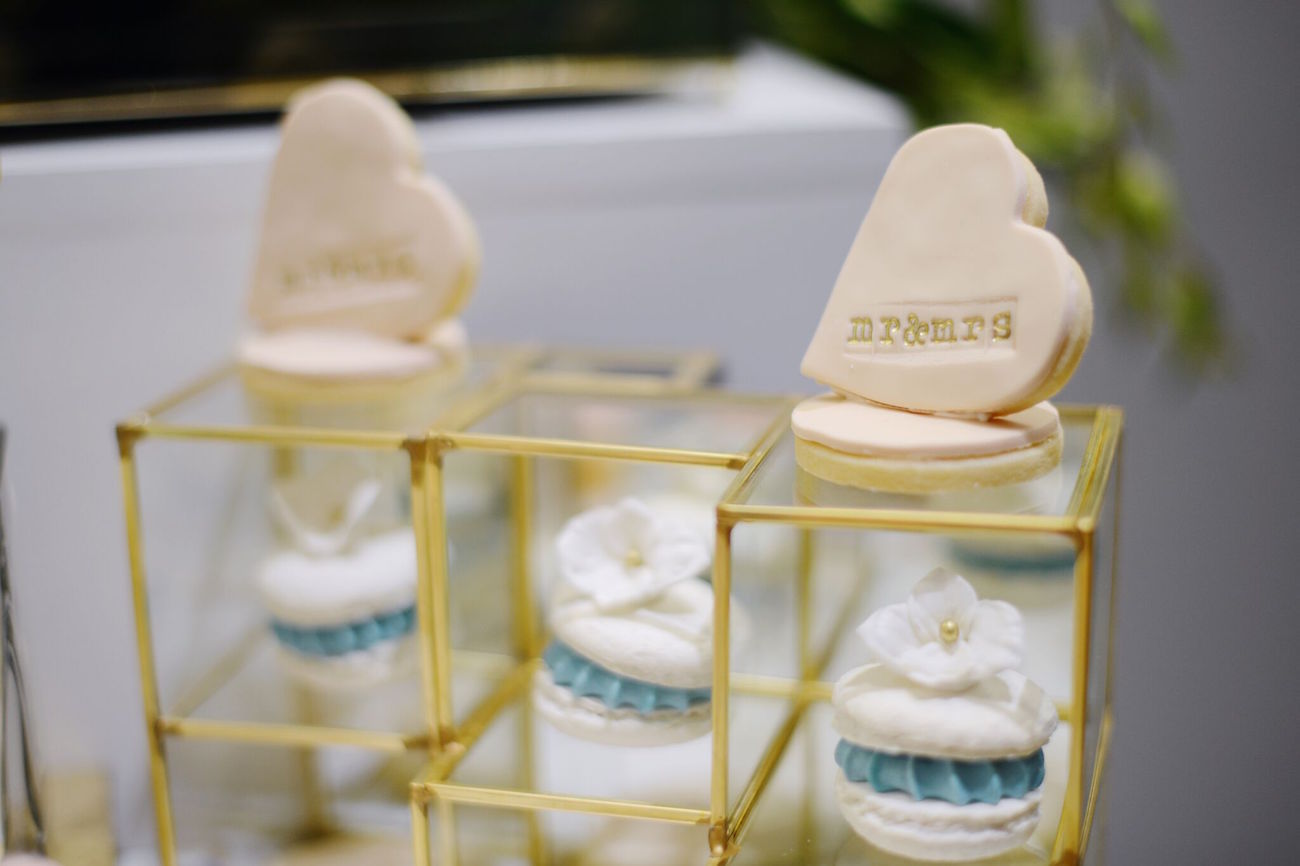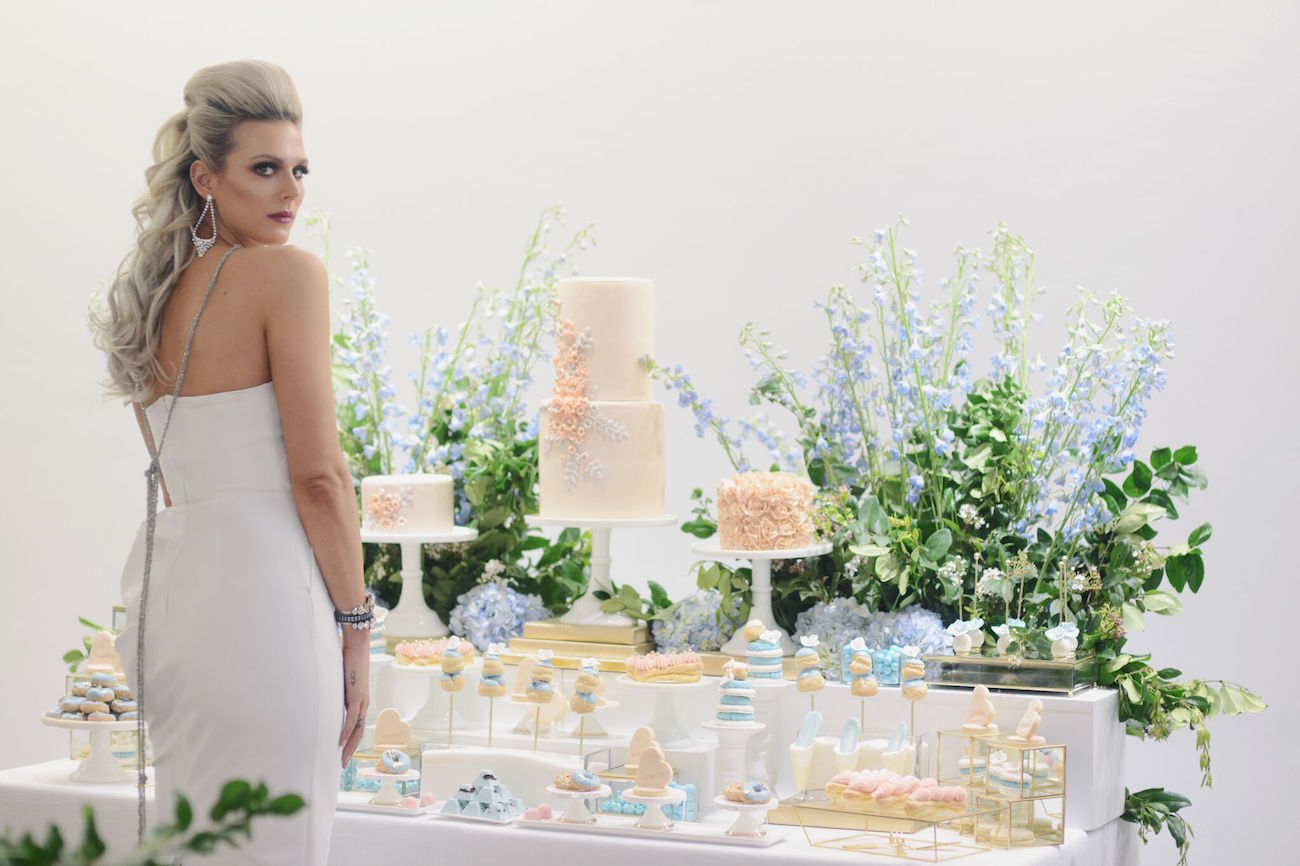 Here's some behind the scenes info from the team that made this magic happen!
Beautiful couture gowns need gorgeous florals… no question about it! Romantic and chic, glam and sophisicated was how our little editorial creative was brought to life. Milli's Fashion House was the perfect setting for an afternoon of high fashion, elegant florals and sweet treats!
The editorial was dreamed up by Alana from the Art of Sweets. She wanted to showcase the lovely array of delicious sweets and cakes that she so beautifully styles for events. Her inspiration came from a photo of Versailles and its stunning hall of mirrors. Decadent and sweet, with layers of the prettiest of details – perfection for King Louis' dessert table.
We were also inspired by the elegance and sophistication of the Greta Constantine gowns. As the editioral was being shot at Milli's, a renowned Hamilton fashion house, we knew that the designs needed to play off of the elegance of the classical marble fireplace that would be our focal point within the shoot. We wanted the flowers to be luxe, yet also soft and romantic (almost garden chic), so that the strong classic lines of our gowns would stand out. The florals were fresh with a classic garden essence: blue delphinium, lush blooms of hydrangea, dreamy rose blossoms, and layers of textured greenery.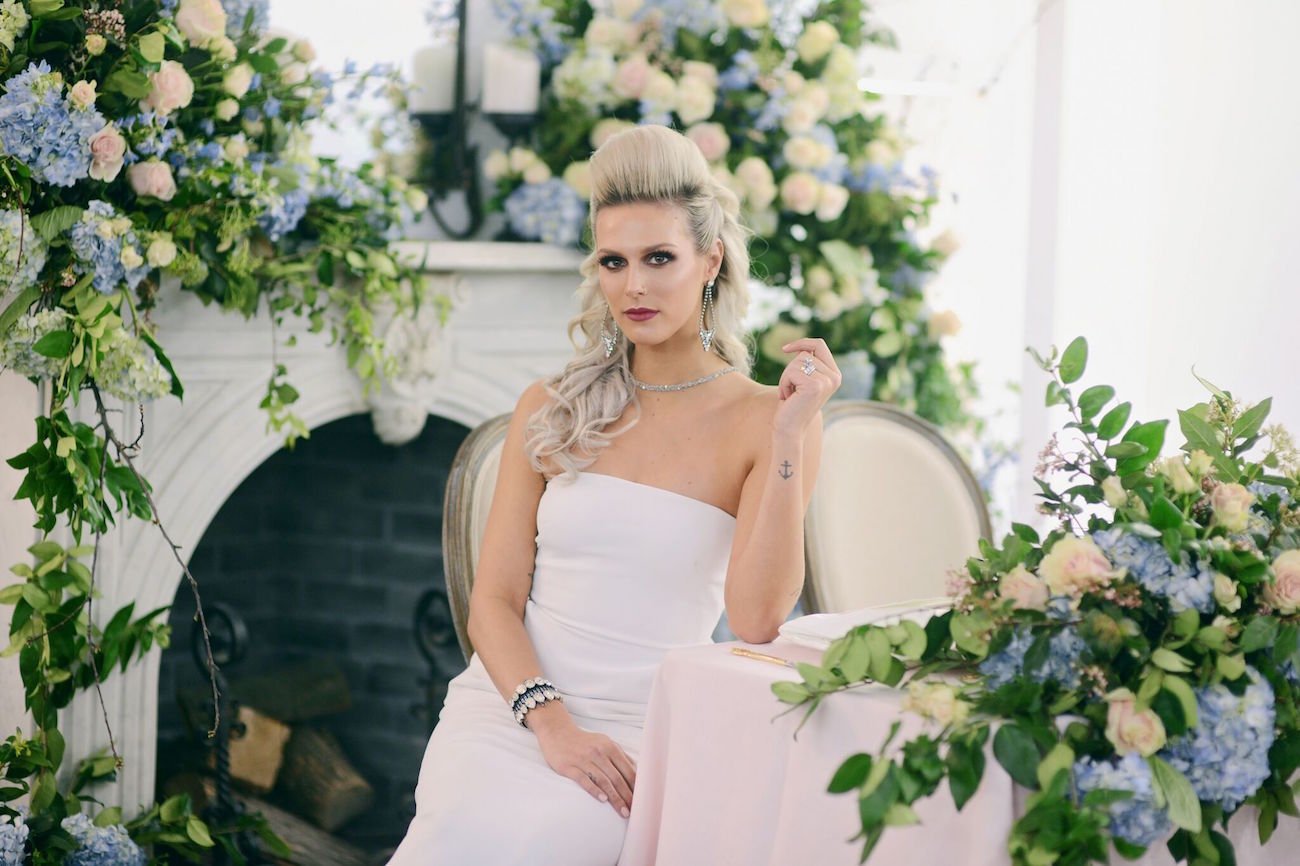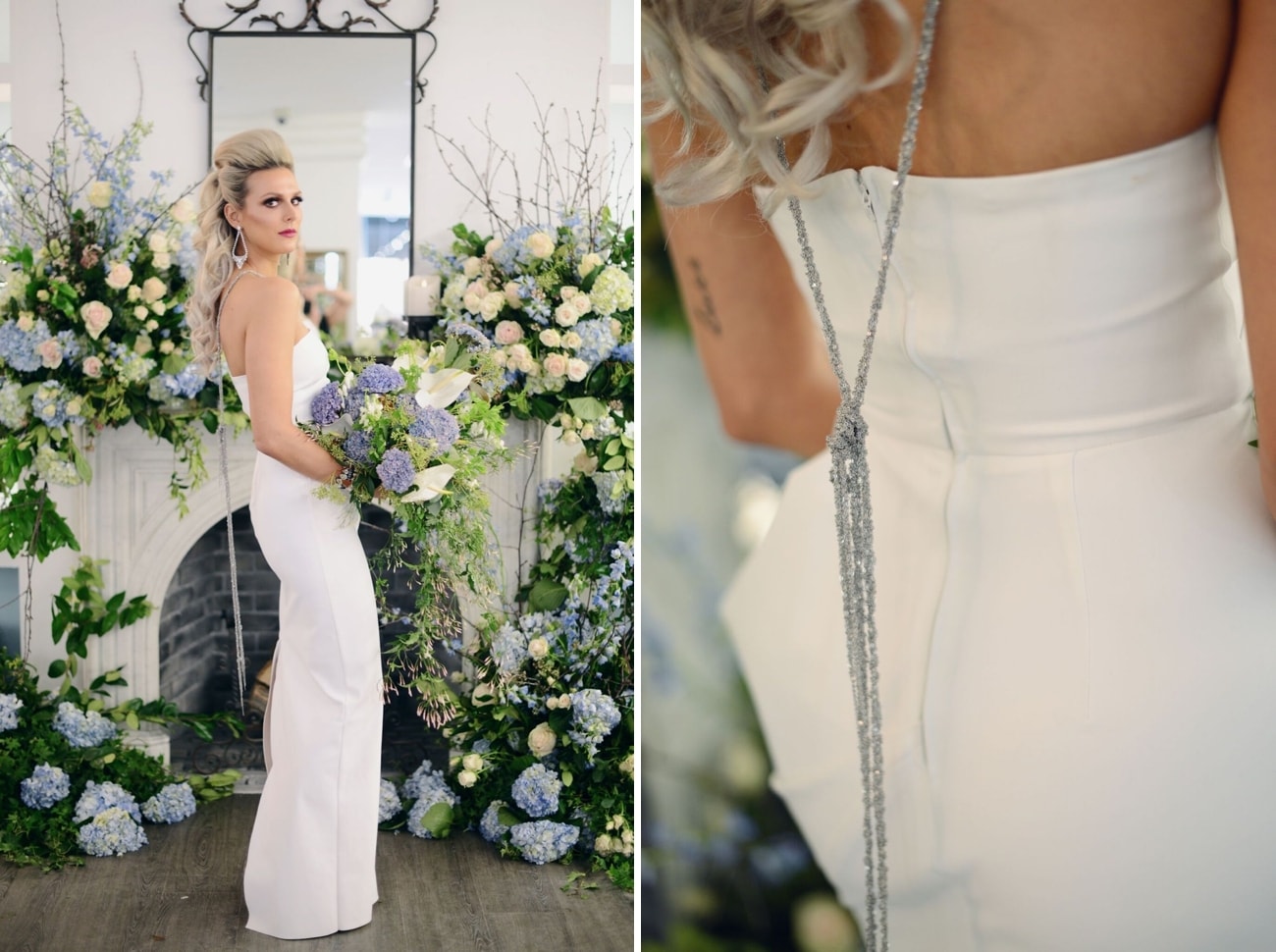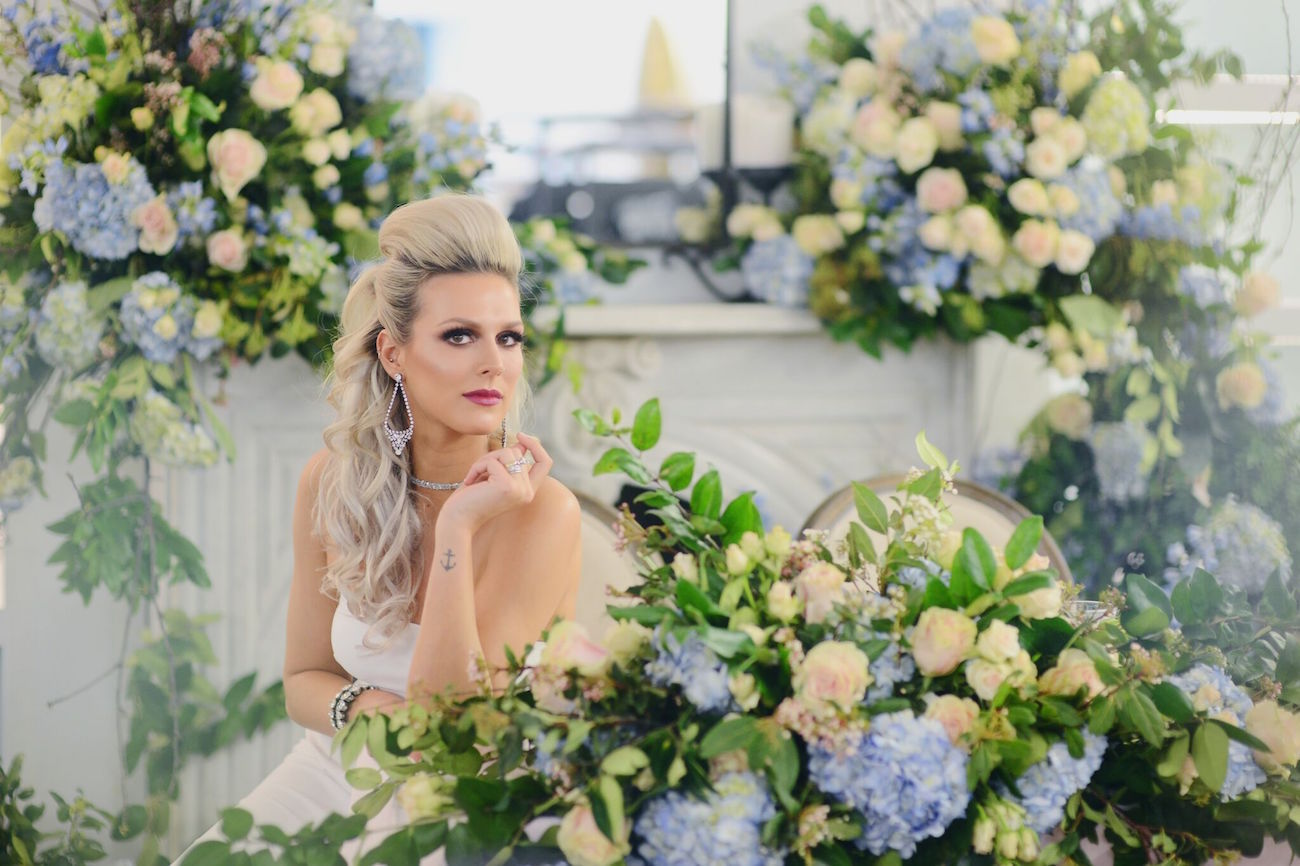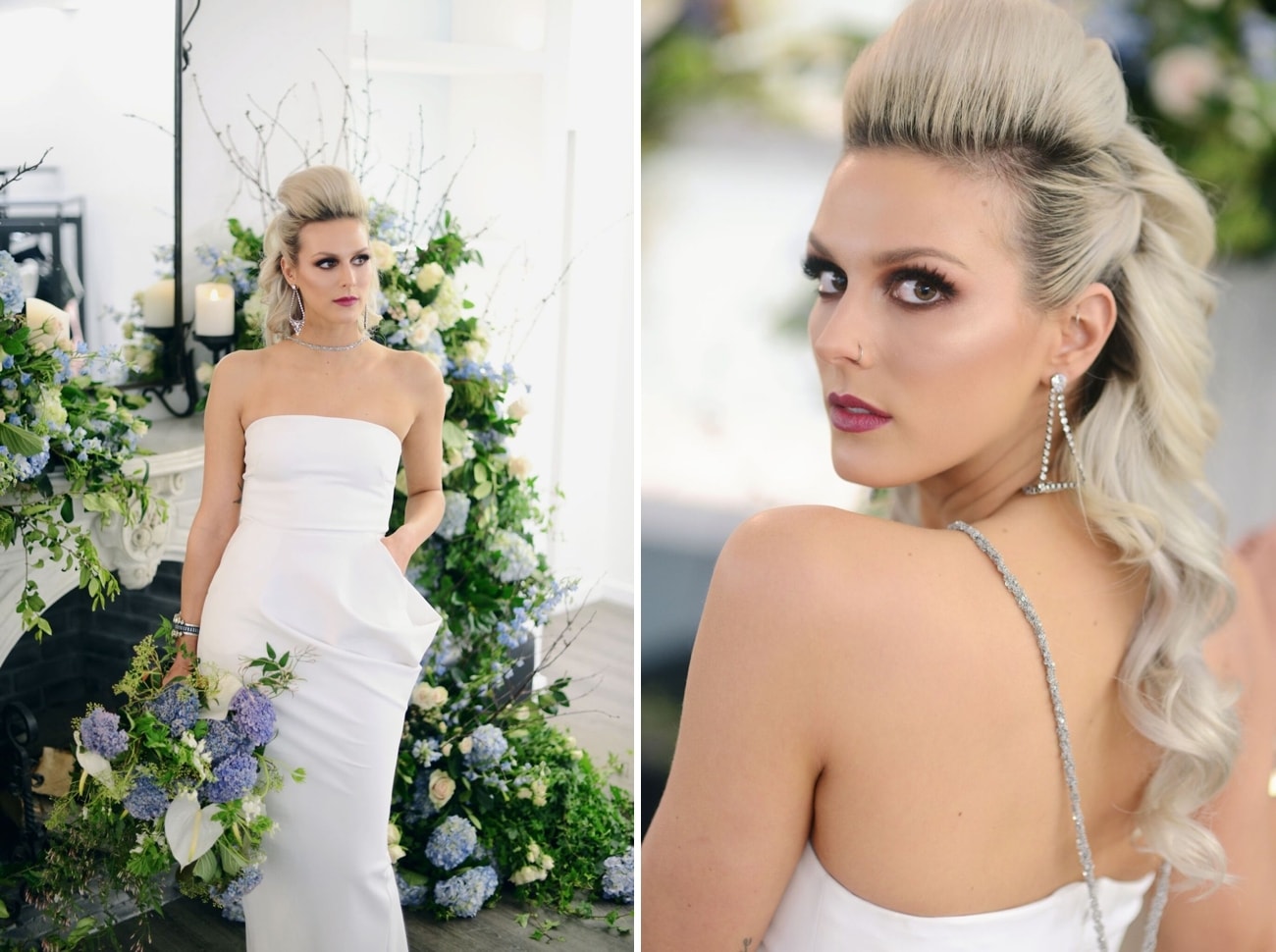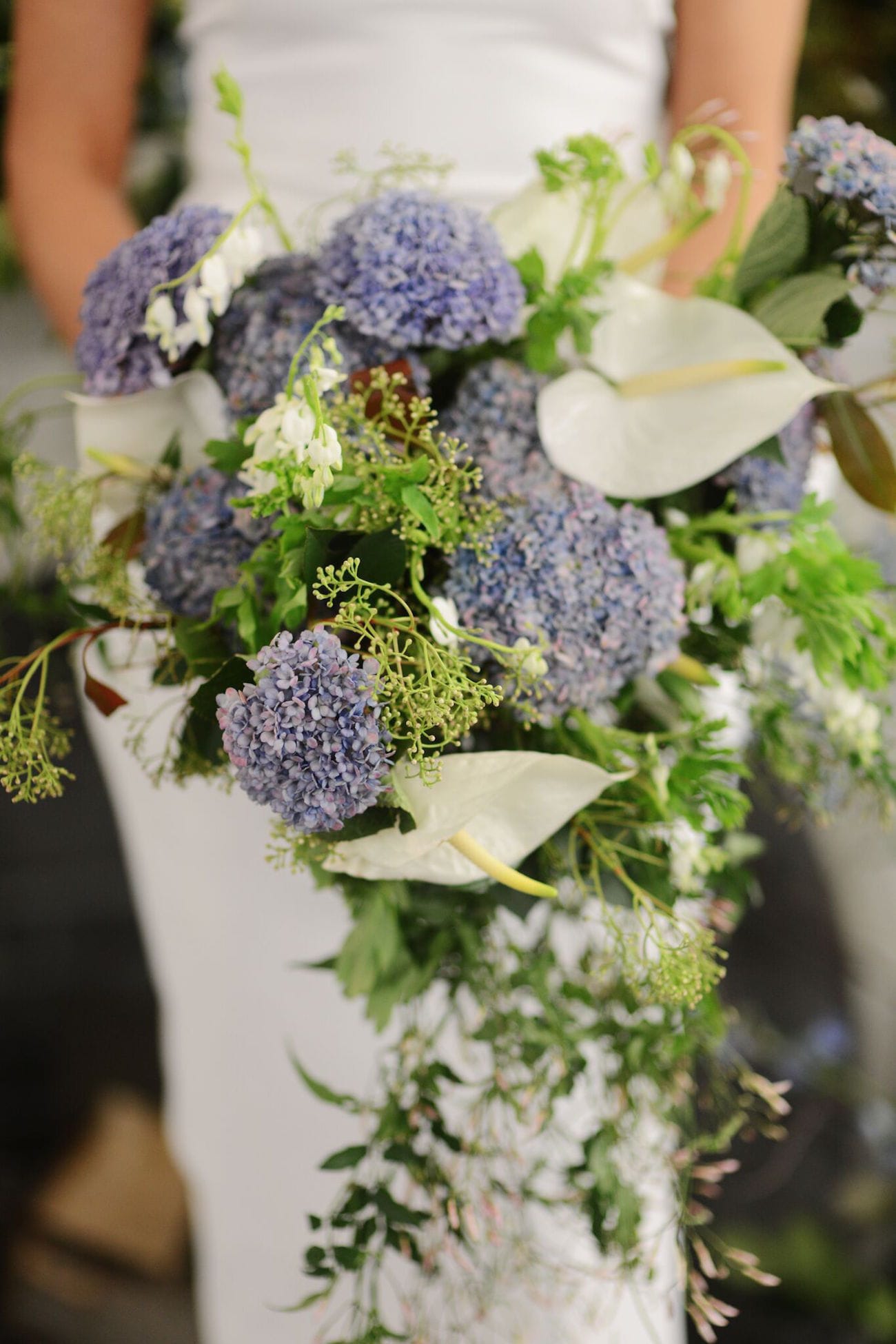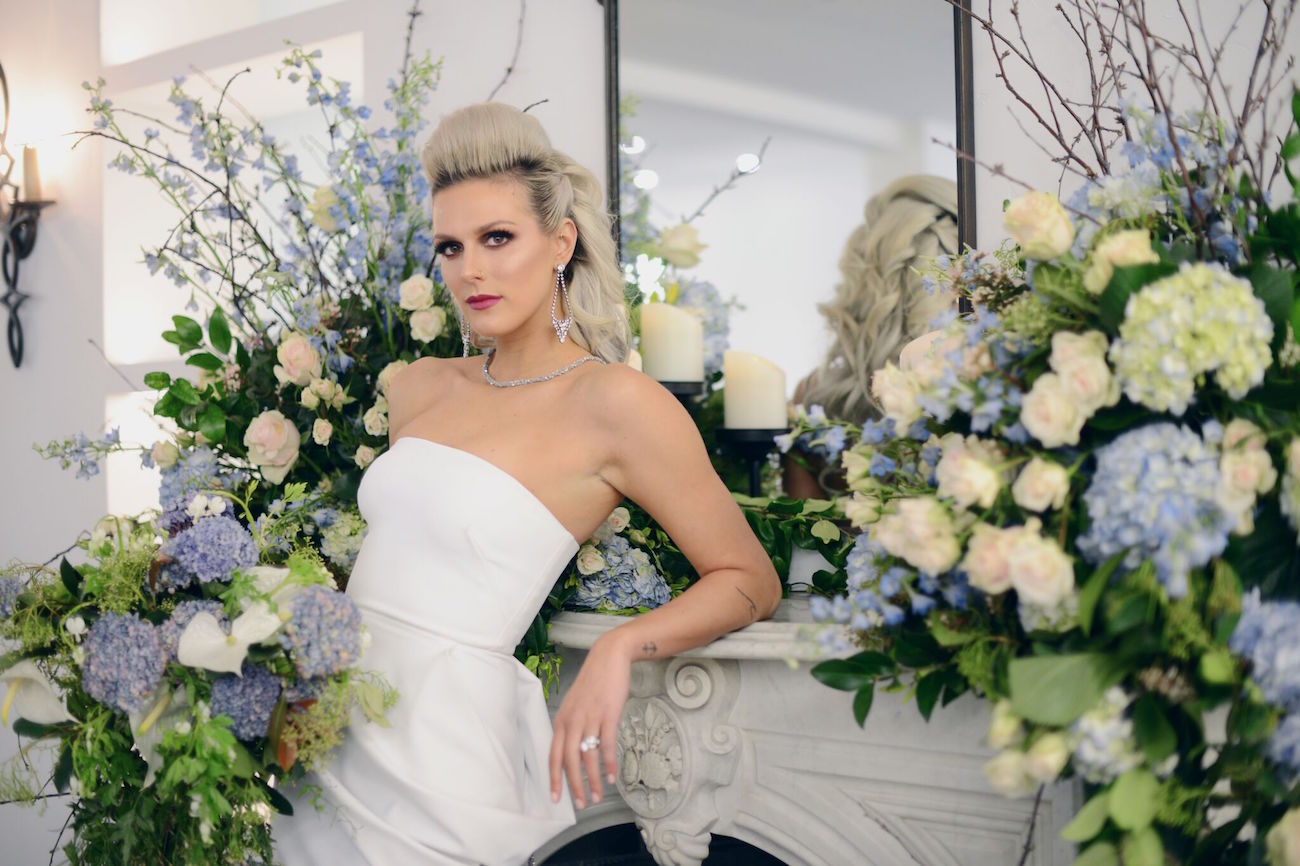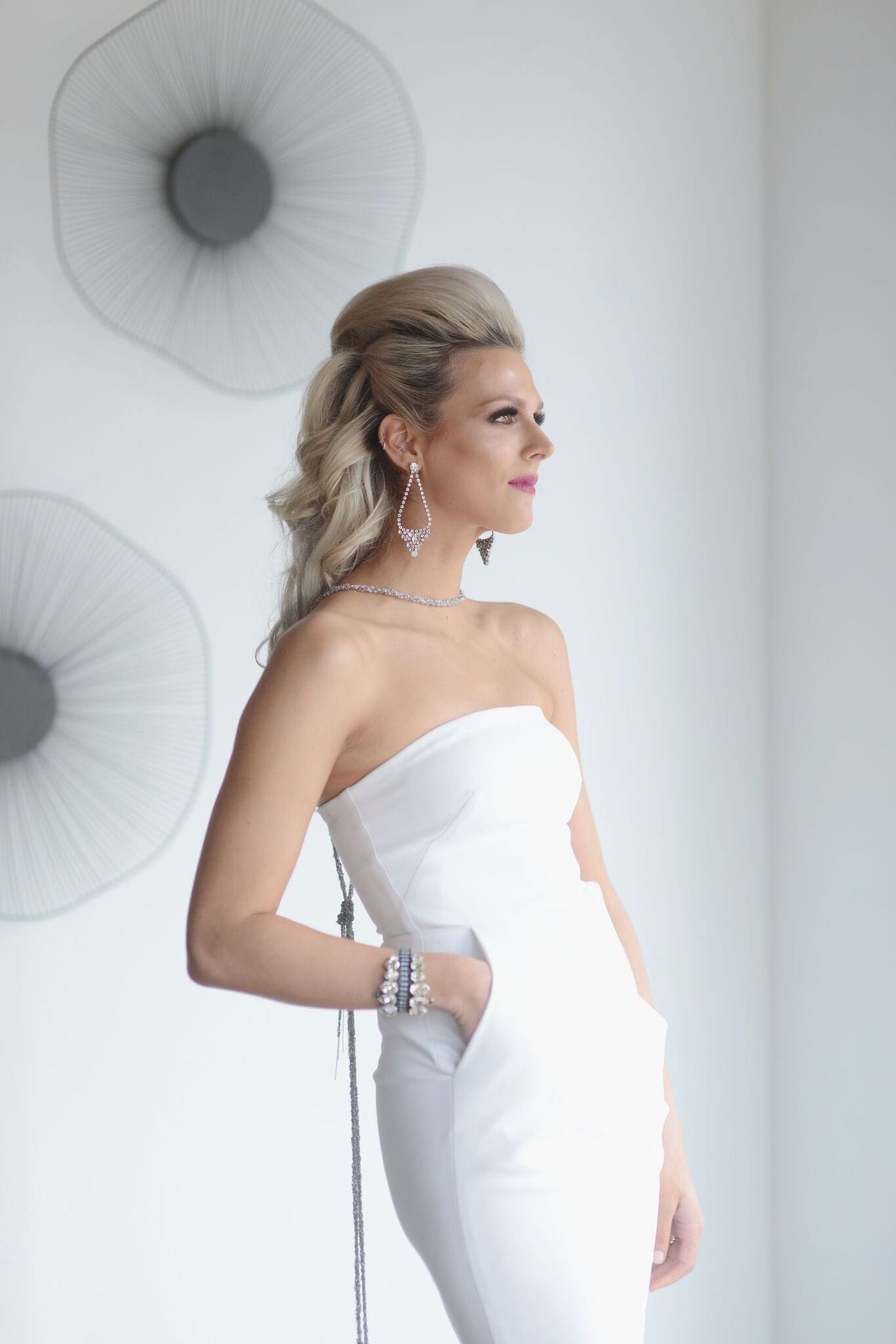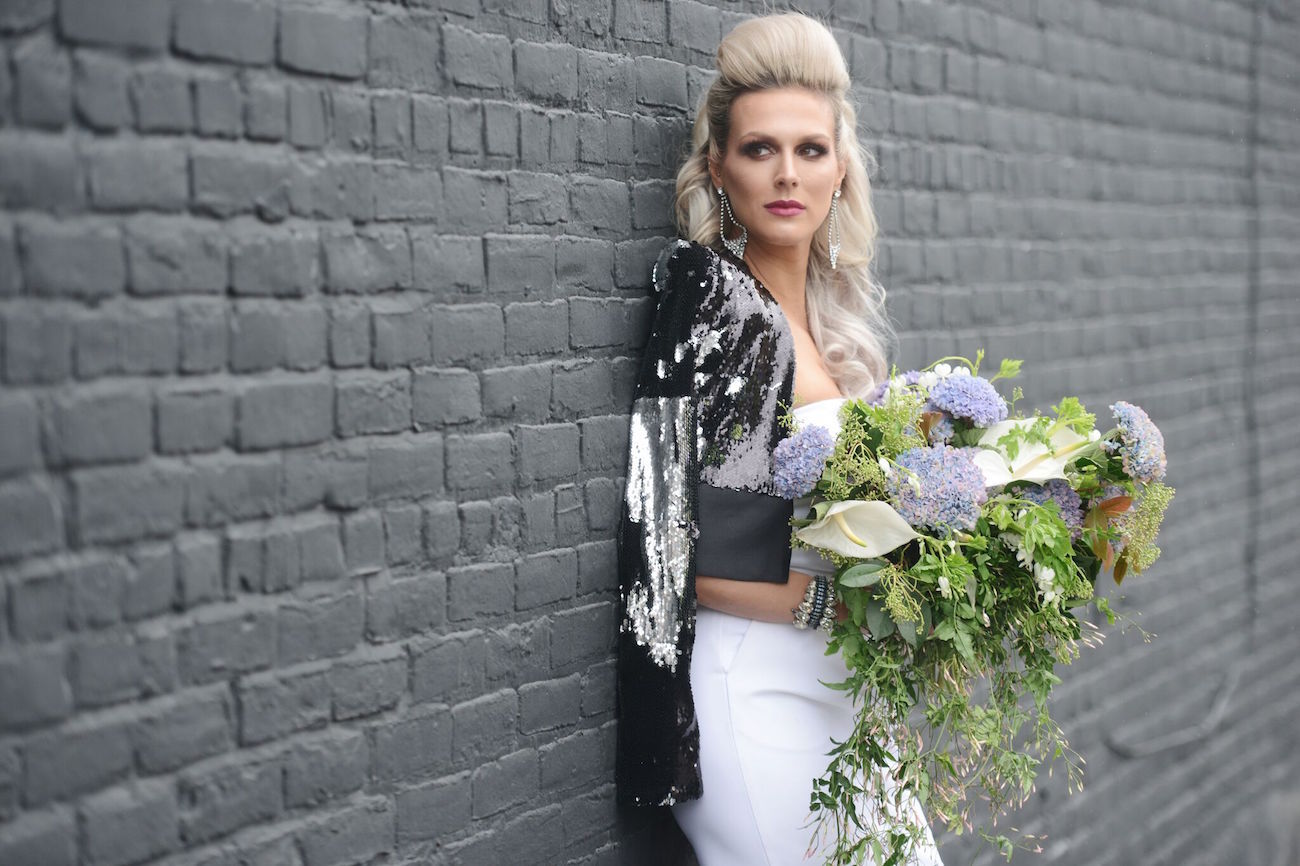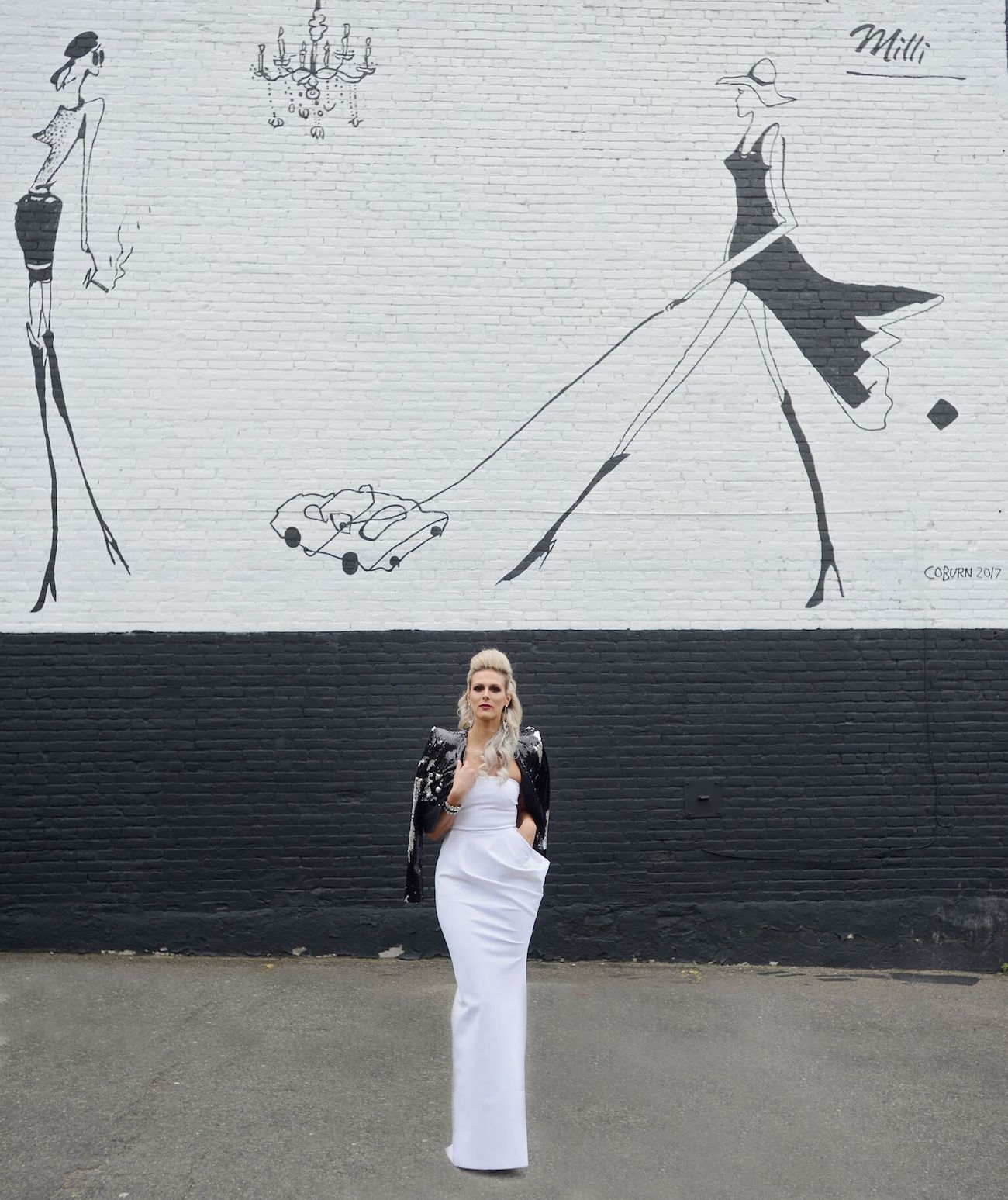 CREDITS
Photography: Kathy Demerchant Photography | Floral: Sue Gallo Designs | Stationery: Statue Rue House of Design | Bakery: Sweet Celebrations Wedding Cakes | Rentals: Simply Beautiful Decor | Linens: Simply Beautiful Decor | Hair: Make Up Worx | Makeup: Make Up Worx | Fashion: Milli's | Desserts: The Art of Sweets | Styling: Sue Gallo Designs | Wedding Dress: Greta Constantine | Jewelry: Baldwin Fairchild | Jewelry: Suzanne Dai | Submitted via: Matchology