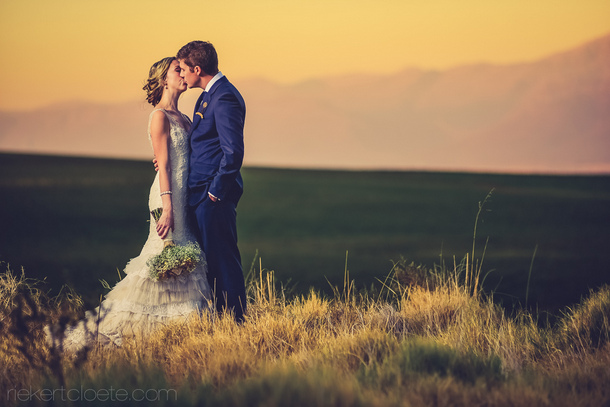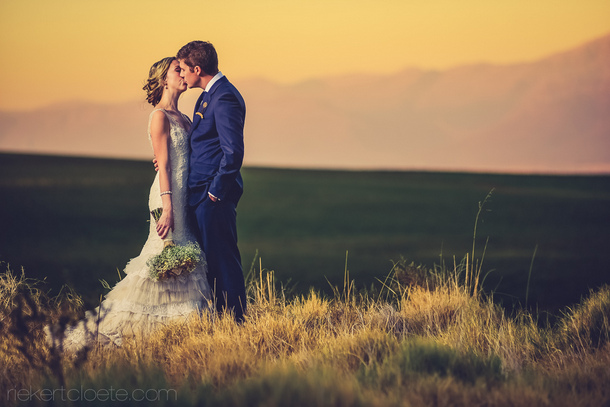 I know photographers are going to hate me for saying this (because to be fair, they are a nightmare to photograph), but candlelight ceremonies like the one in today's sweet DIY farm-style wedding are just dreamy! And even more so in a wine cellar (after all, what good thing does NOT come out of a wine cellar?). Just imagine it – exposed wooden beams, wrought iron chandeliers, stray leaves crunching underfoot and a cool Cape summer breeze just peeking under the door. It's rustic romance at its finest. Of course, you don't actually have to imagine it, because Riekert Cloete (one of our very own SBB Directory members) has captured Karli and Divan's wedding for you in all its lace and burlap finery, including the most adorable little windmill motif that's perfectly (and subtly) woven throughout.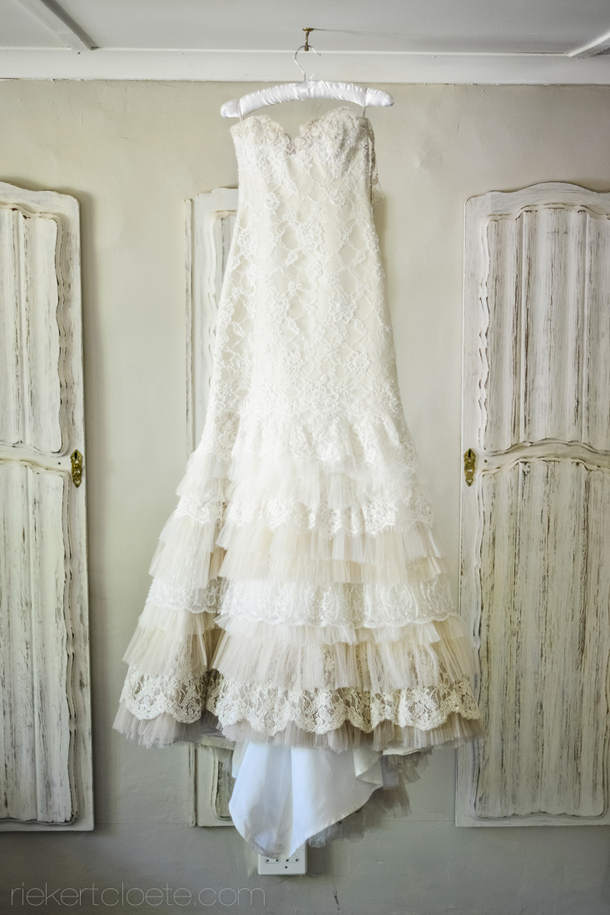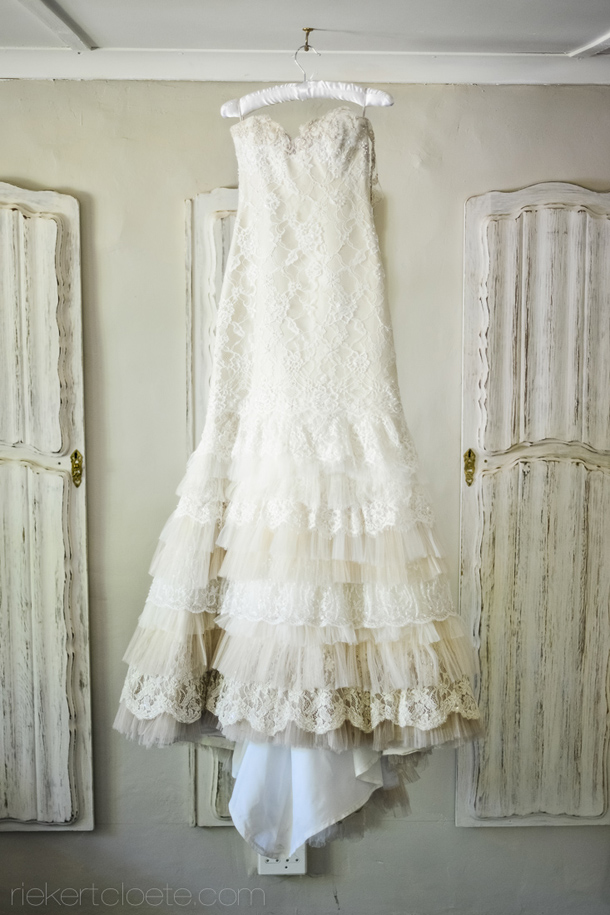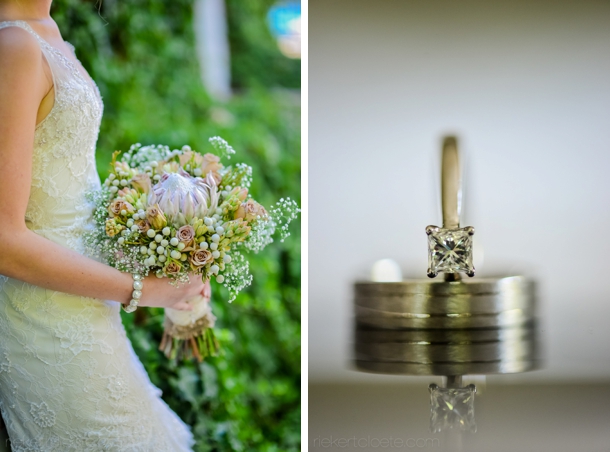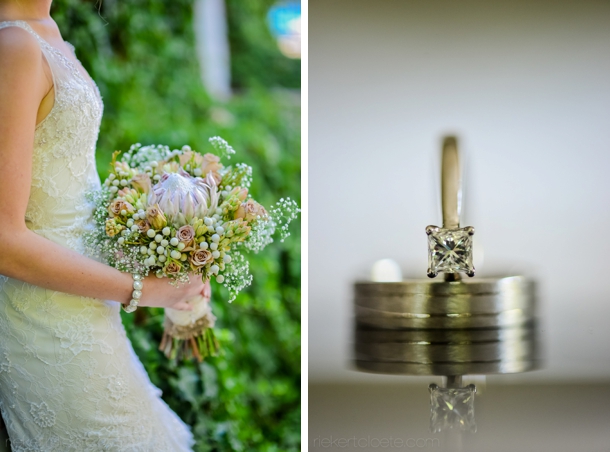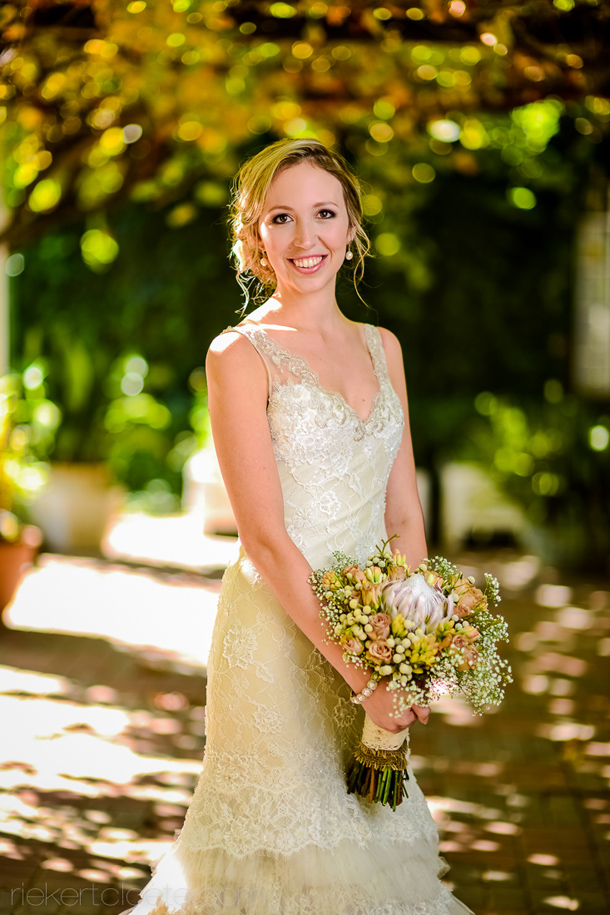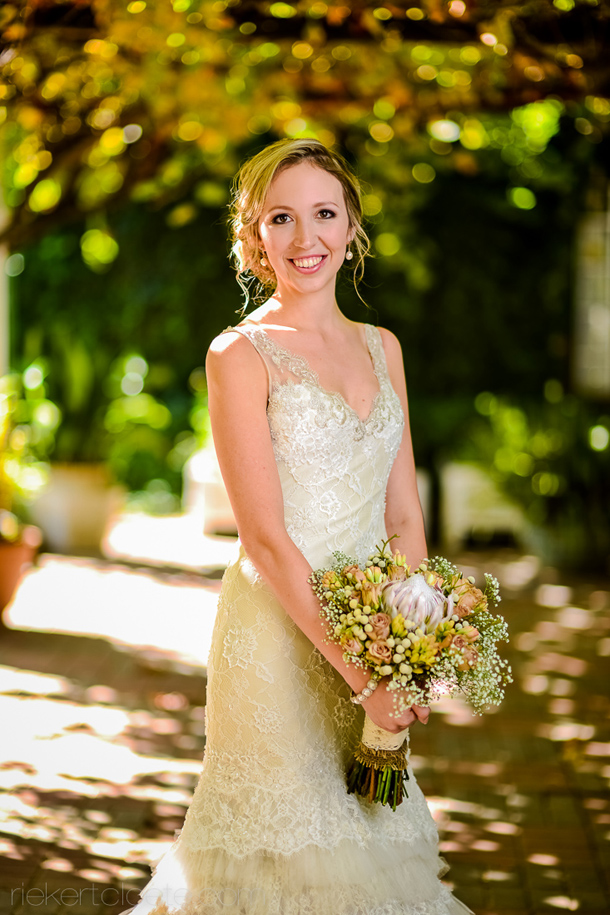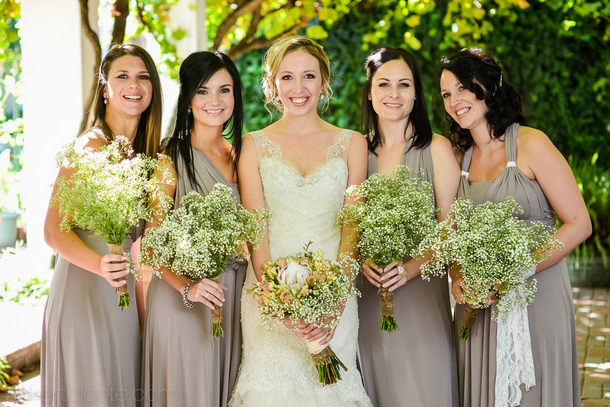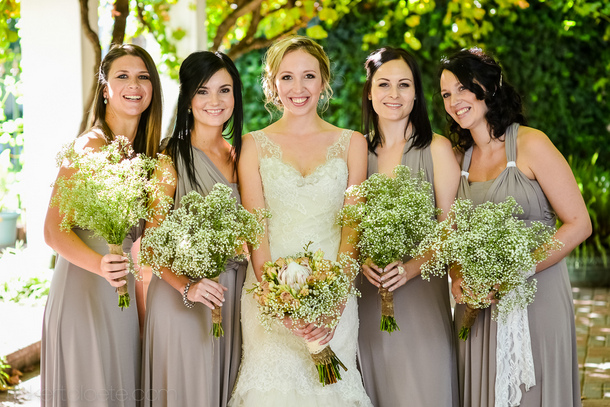 Love Story
We met while in high school as we walked into the school hall one day. I thought it was by chance, but Divan had it all perfectly planned out! One coffee date led to another and soon we started dating. We broke up in my matric year when he studied in Stellenbosch, but found each other again towards the end of my second and his third year of studies. This time around we both knew that this was it! We were meant to be and can't imagine our lives apart!
The Proposal
The weekend before our five year anniversary, Divan proposed to me. Apart from our wedding day it was the most perfect and romantic day of my life! Divan knew that I had always wanted to visit Greyton so he planned our anniversary weekend there. He booked the most beautiful room at the Post House guest house and surprised me with 60 roses and candles (representing the 60 months we'd been together) perfectly placed in the form of a heart. He prepared everything while I took an afternoon nap! I woke up to the sound of someone lighting candles, and soon found Divan by my side asking me to wait a little while as he had a surprise prepared for me. He came to fetch me moments later, walked me into the "heart" and asked me if I would marry him!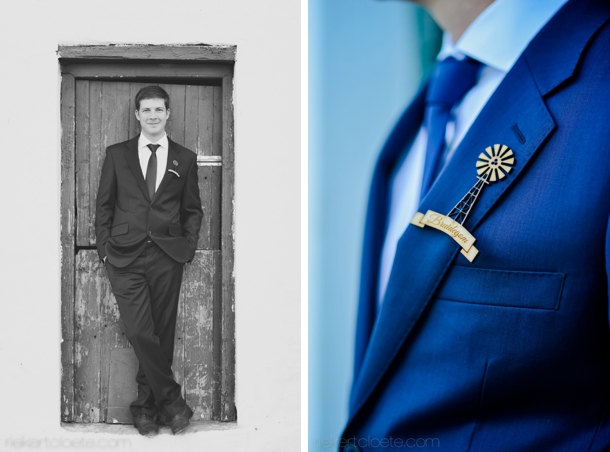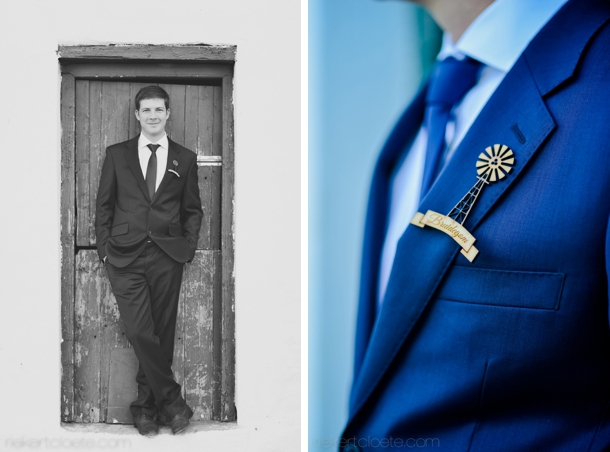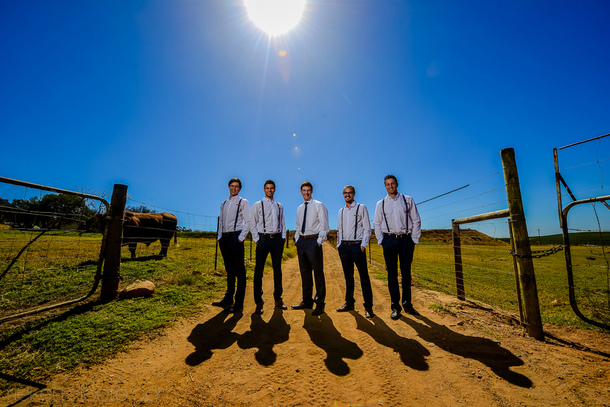 The Venue
We got married at Groenrivier in Riebeeck-Wes. The town is beautiful and provided the ideal backdrop we wanted. Groenrivier is such a magical venue. I fell in love with the 'cellar' (where we had our ceremony) the first time I saw it. The cellar is so rustic and vintage, the floor is covered in autumn leaves and the ceiling draped with the most beautiful chandeliers! You can just imagine the magical natural brown colours paired with the chandelier's warm lightning. It is the most romantic setting I have ever seen and exactly what we had in mind. Our ceremony in the 'cellar' was followed by the reception in the main hall – it has plain white walls, a high ceiling with white wood pillars and romantic chandeliers! The hall also flows out to a big porch which provides views of the surrounding mountains as well as Groenrivier's horses drinking from the fountains on the farm.
Wedding Style
Scouting the perfect venue, we agreed that we didn't want something overly fancy, but rather a rustic, vintage and country type style as we both love the simple things in life. Our theme therefore consisted of simple, earthy colours, burlap decor and white flowers. Furthermore I love being creative so most of the décor and stationery I made myself (with Divan's and my family's help of course).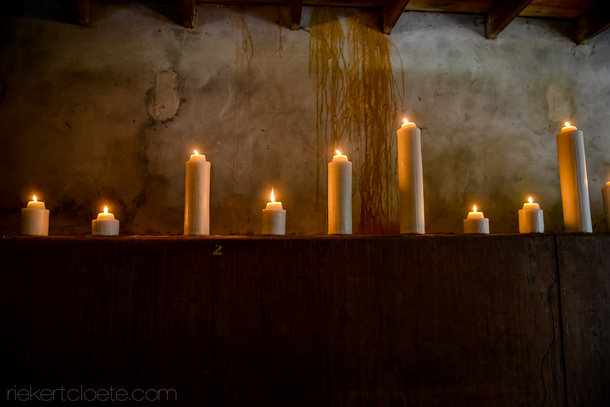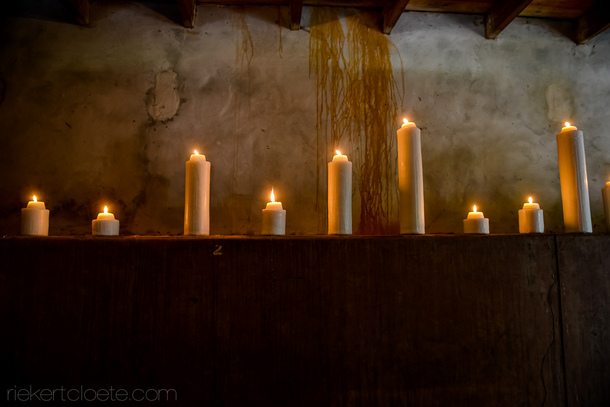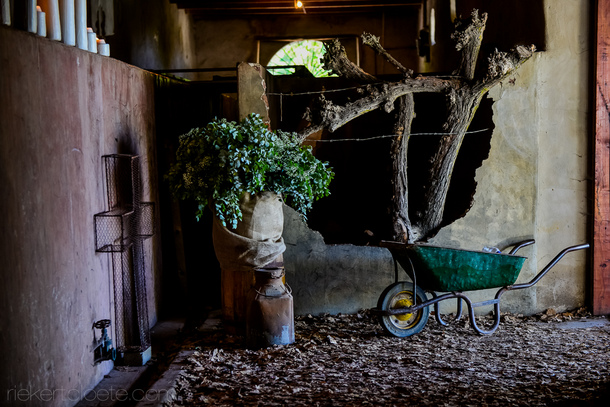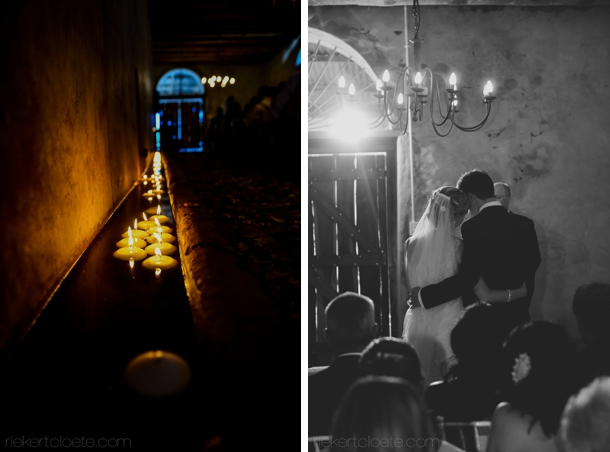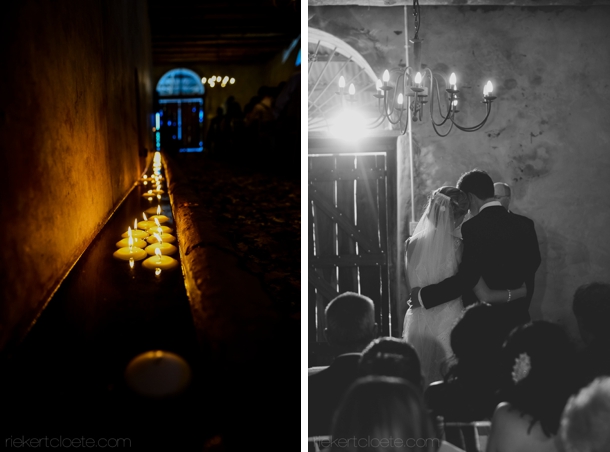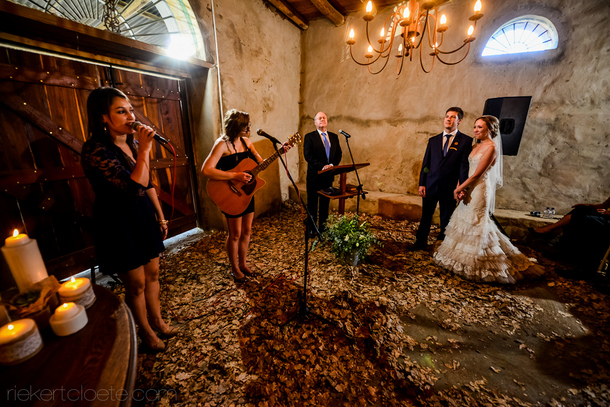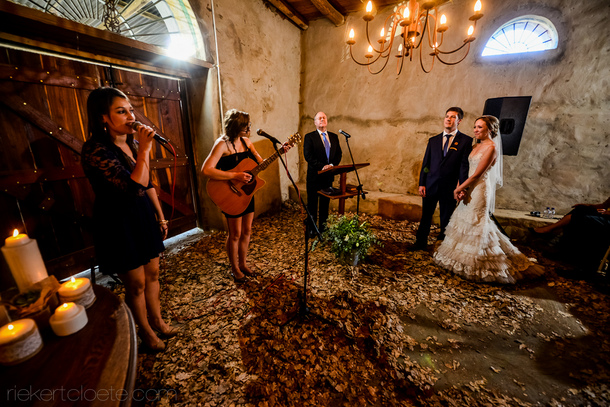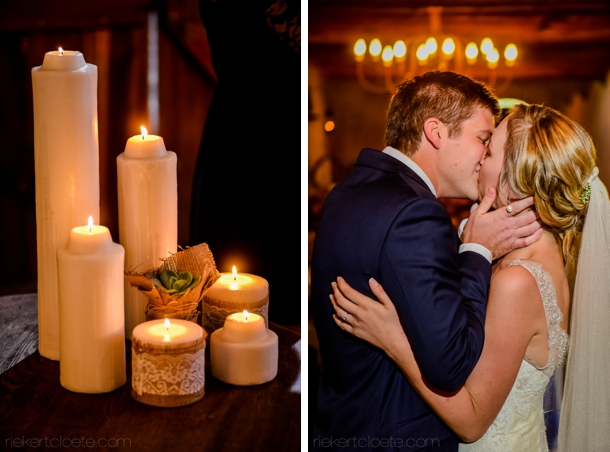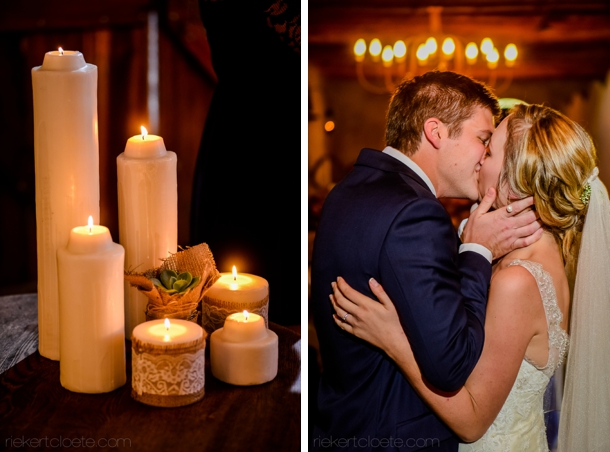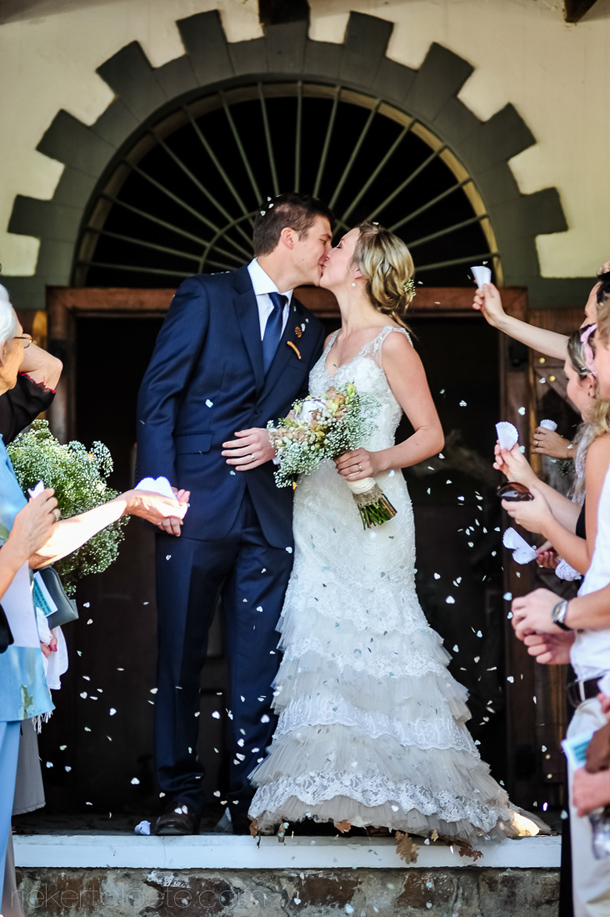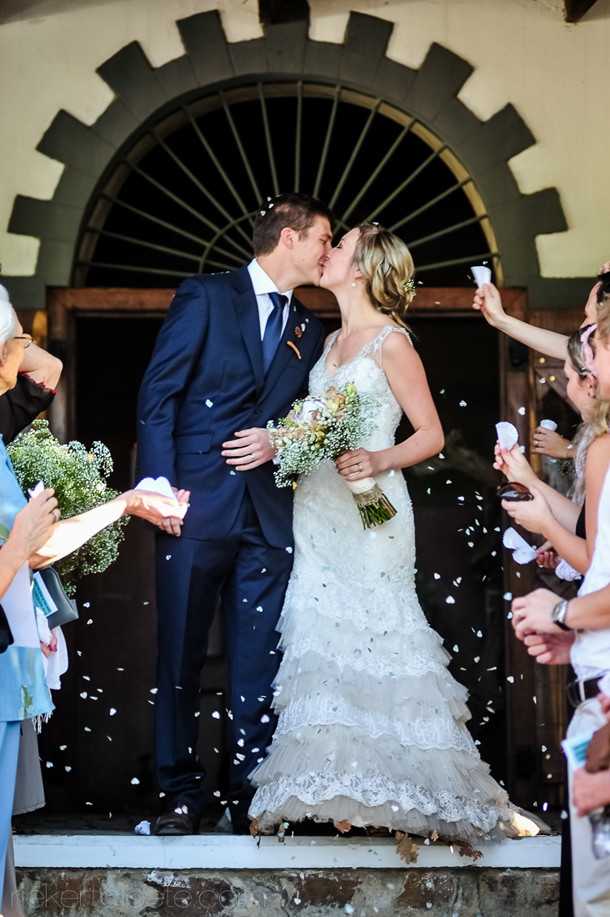 Wedding Details
Our theme was burlap and lace to capture the vintage romantic feel we both love! I also have an obsession with windmills so we incorporated this into our decor. We basically made everything ourselves, with the help of our friends and family, which made it very special and definitely reflected our personalities as well as our focus in life.
DIY Elements
We made everything ourselves, including the save-the-dates, wedding invites, stationery at the wedding (including ceremony programs, menus, table numbers in the form of little windmills with wooden numbers, the seating plan created out of photos of us pasted on lace runners), the table decor (including burlap and lace table runners, burlap and lace candle holders) as well as the wedding favours.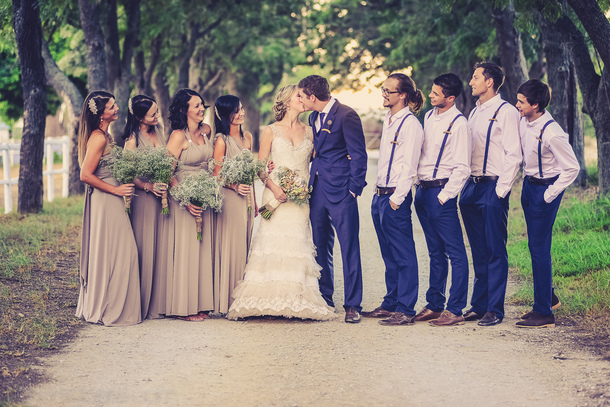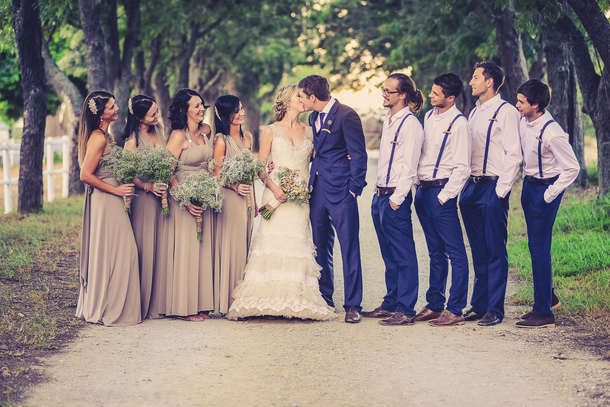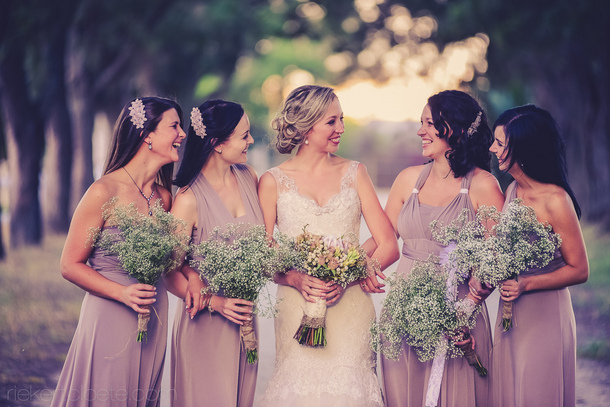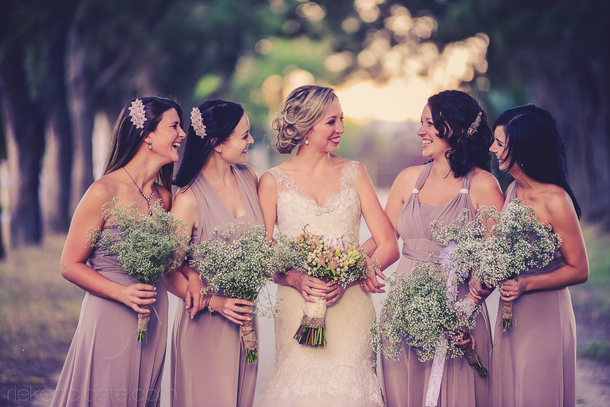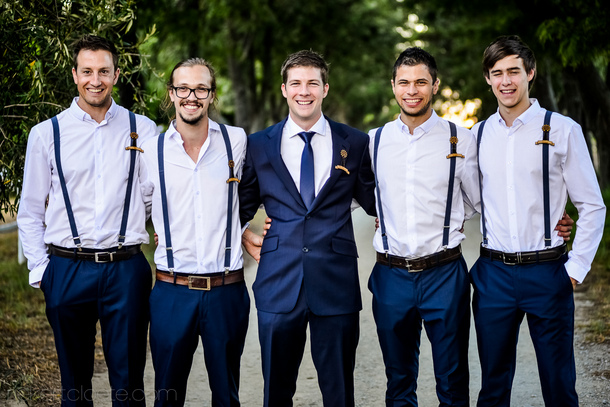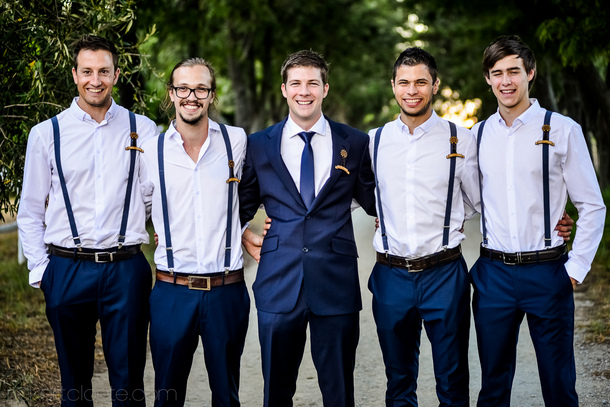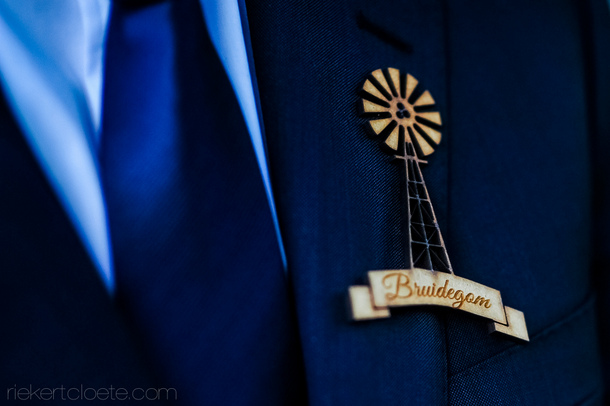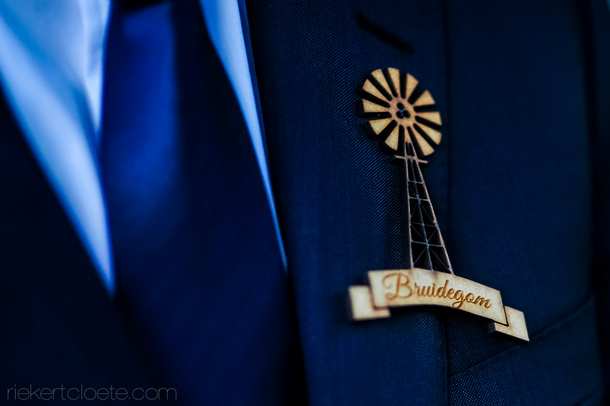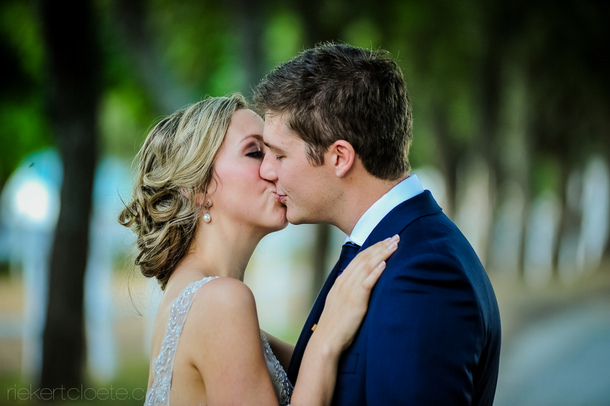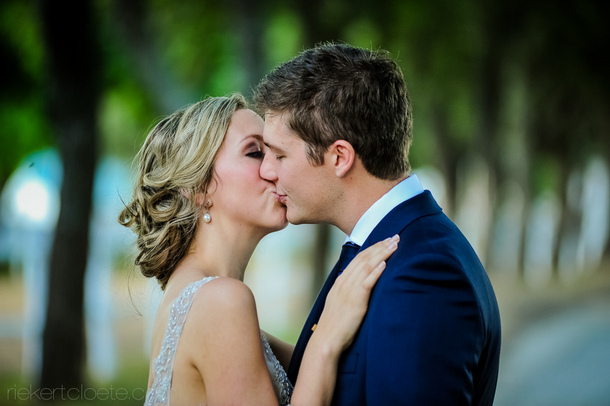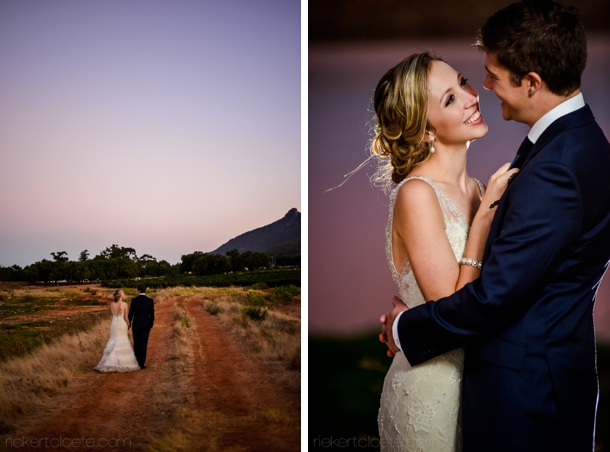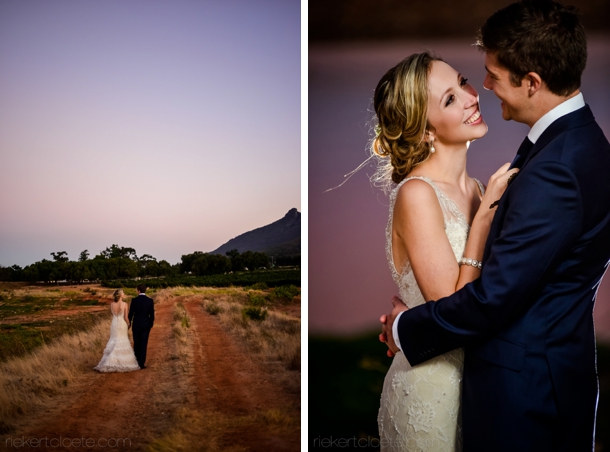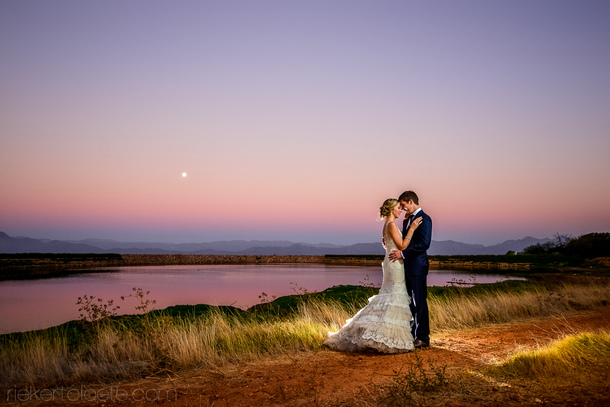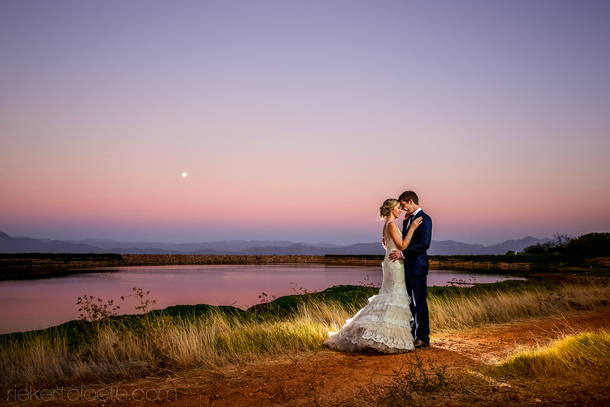 The Flowers
We both wanted pure white and simplistic flowers. Blomlief did our flowers and they did a great job! It was mainly white with a little touch of pastel coloured flowers including brunia, amnesia roses, chinx, cluster roses, proteas, rock roses and baby's breath, lilies, etc. The flowers suited the romantic, soft, yet rustic feel of our wedding so perfectly and added that special something.
The Dress
I had always wanted to get married in a white, vintage and lace type dress. I visited Elizabeth Stockenström as my first choice of dressmaker and totally fell in love with her style! It took a few visits as I fitted every single pure white dress… all looking ok, but not magical. :) At my third visit Elizabeth herself joined and as she walked in, immediately suggested that I try on an ivory colour dress instead. This definitely did the trick as the first dress she pulled out became my wedding gown! What can I say – she is extremely talented!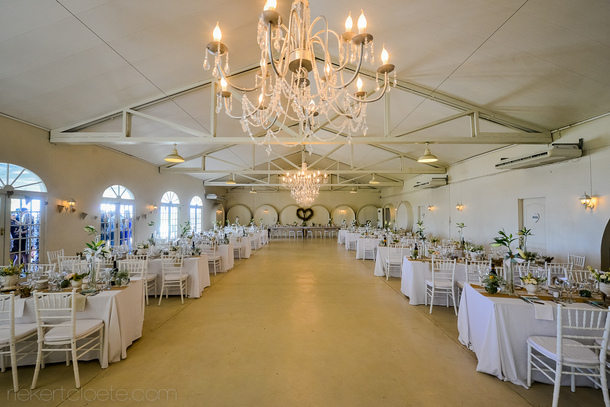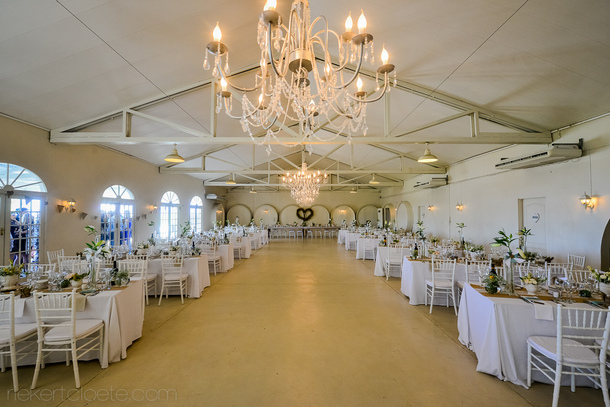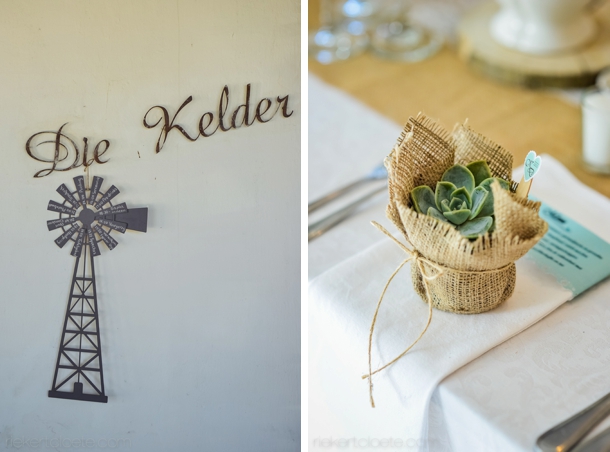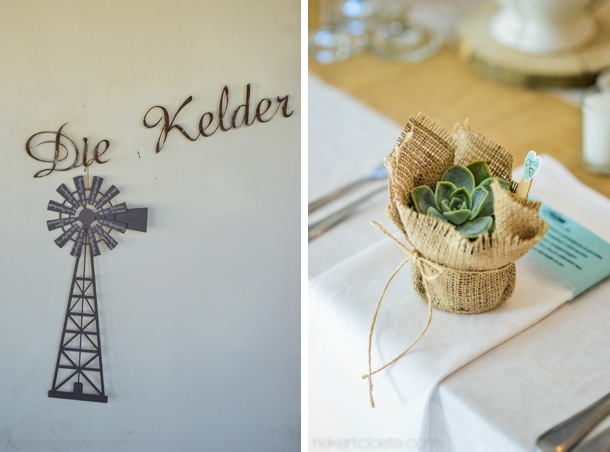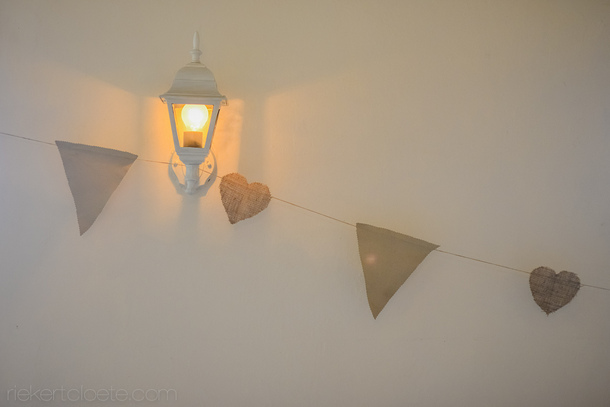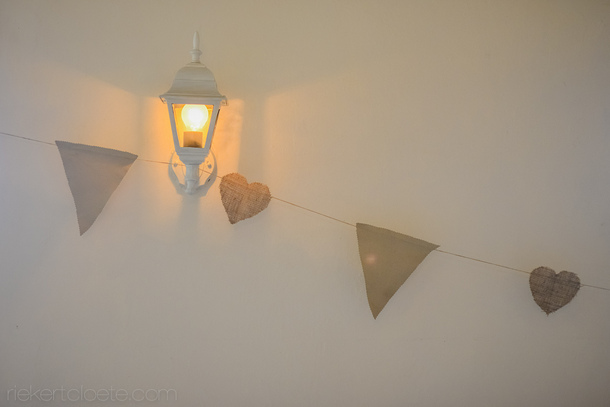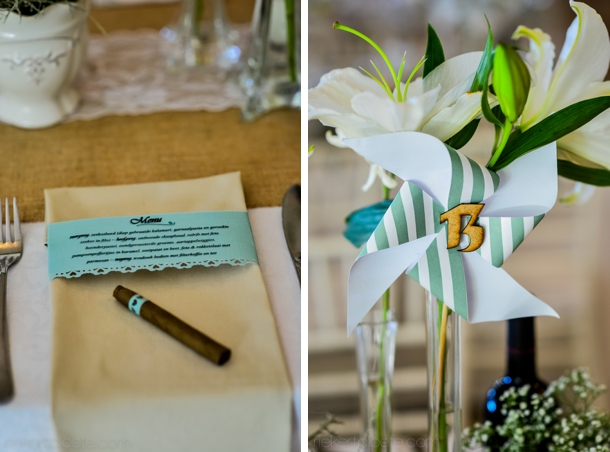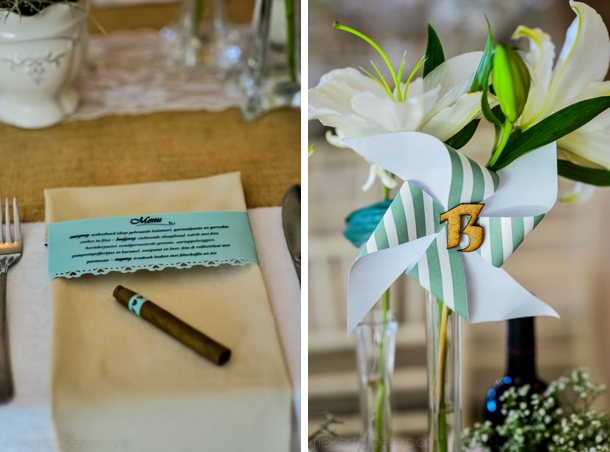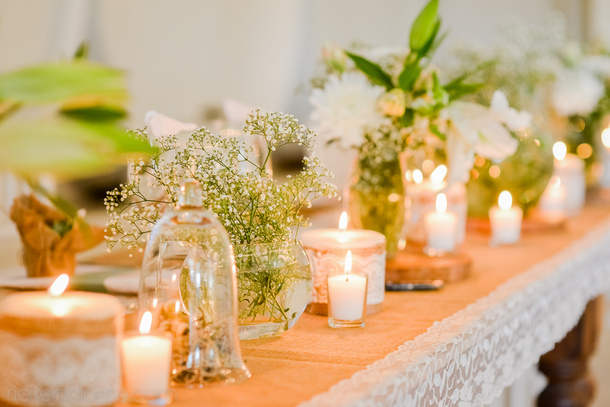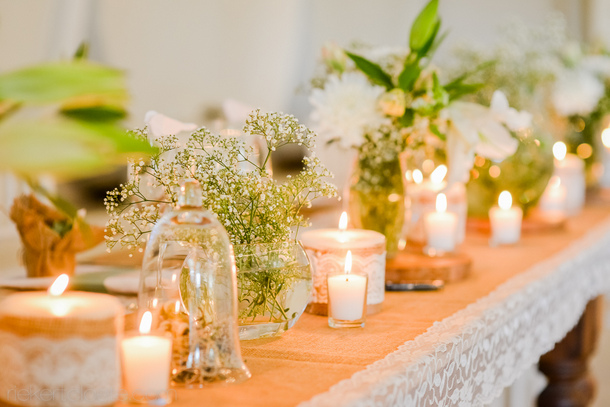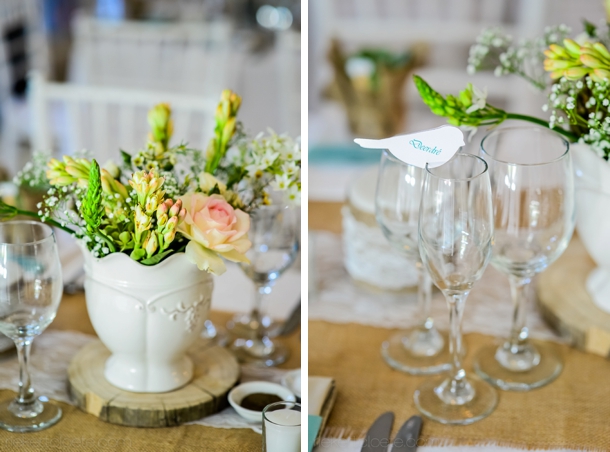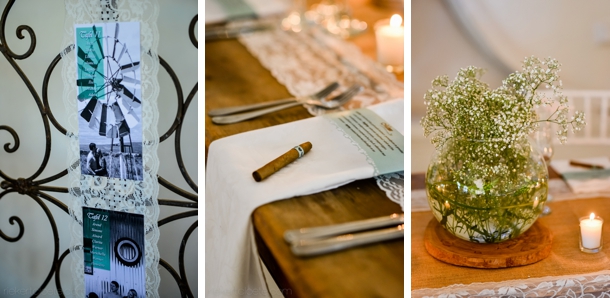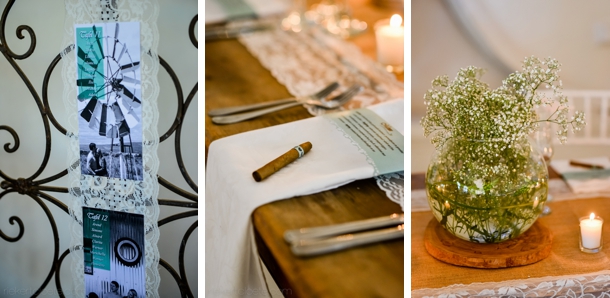 Memorable Moments
My top three would be: 1. The moment I walked down the aisle and saw Divan standing in front watching me; 2. Our entry into the ceremony hall as Mr and Mrs Uys (my sister arranged for all the guests to light up big sparklers as we walked in – it was beautiful and we felt so special); 3. Our first dance (it felt like time stood still!).
Proudly South African Details
Not specific traditions, but we did have real South African food! Like they say…"rys, vleis en artappels" but only better! Malita Joubert did our catering and the food was amazing!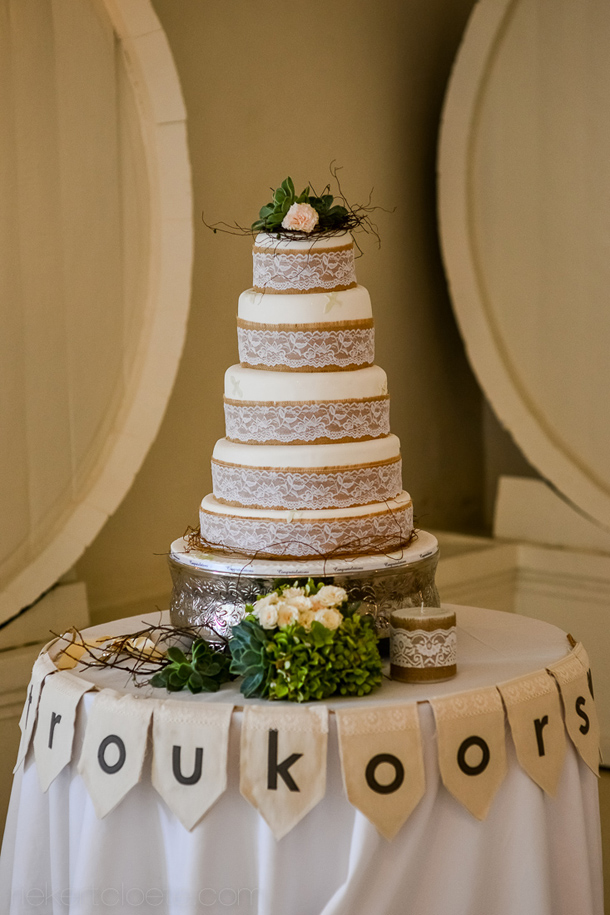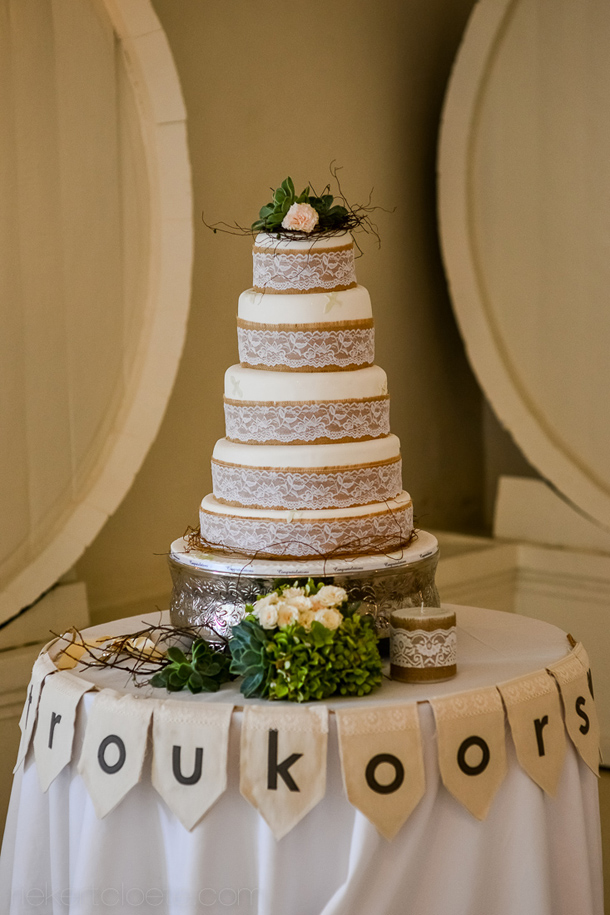 The Honeymoon
It was a massive surprise! Divan didn't tell anyone as he didn't want me to find out. He even managed to get me through the boarding gates and on the plane without me seeing the destination. As we took our seats, the TV screen in front of our seats indicated the route to our destination and then only I saw it – we were off to Mauritius! The most majestic place I have ever visited. We were treated like a king and queen and had the most amazing time.
Advice for Future Brides & Grooms
Don't sweat the small stuff! Nobody will notice them anyway and you have much better things to worry about on your wedding day! Spend time with each other and try to soak up every second.. it really passes so quickly!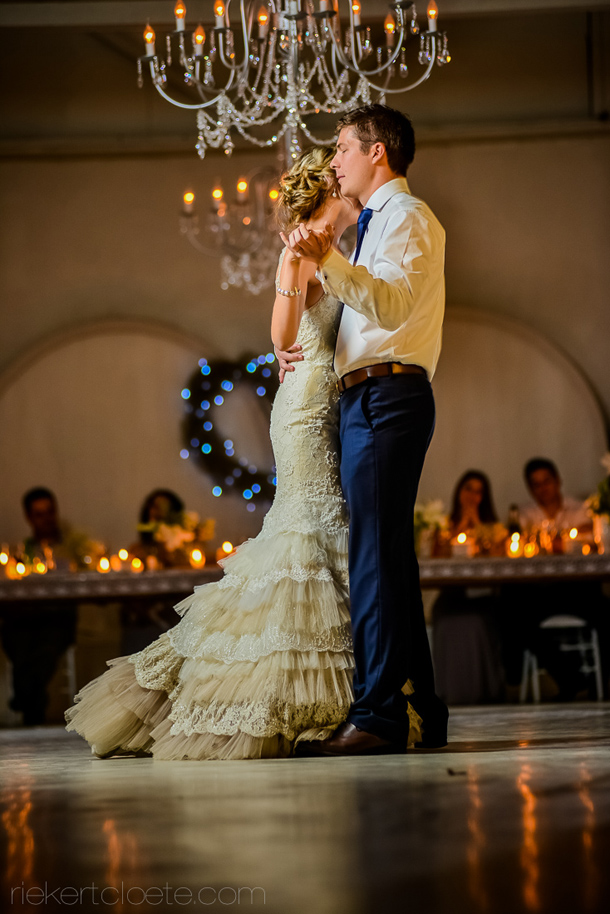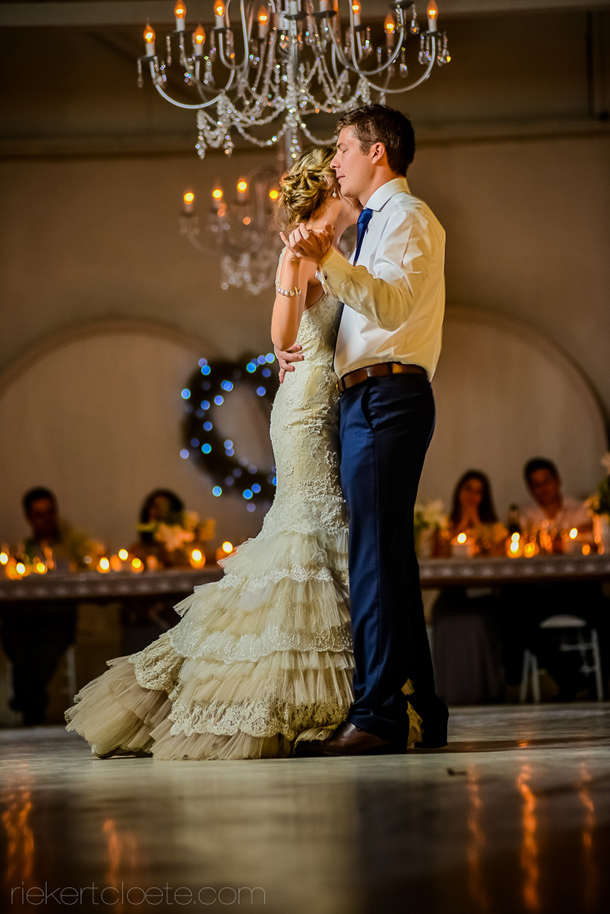 You can see more from this wedding on Riekert Cloete's blog.
SERVICE PROVIDERS
Venue: Groenrivier Function Centre | Catering: Malita Joubert Spyseniering | Photographer: Riekert Cloete | Videographer: Lize van Wyk | Cake: Hetsie van Zyl | Flowers & décor: Blomlief | Bride's dress: Elizabeth Stockenström | Bride's accessories: Forever New & Kay's Antiques | Hair & makeup: Clarita Smit & Madri van Zyl | Bridesmaids' dresses: Issabella's | Groom's attire: Edgars | DJ: James Southey (DJ Dean Group)