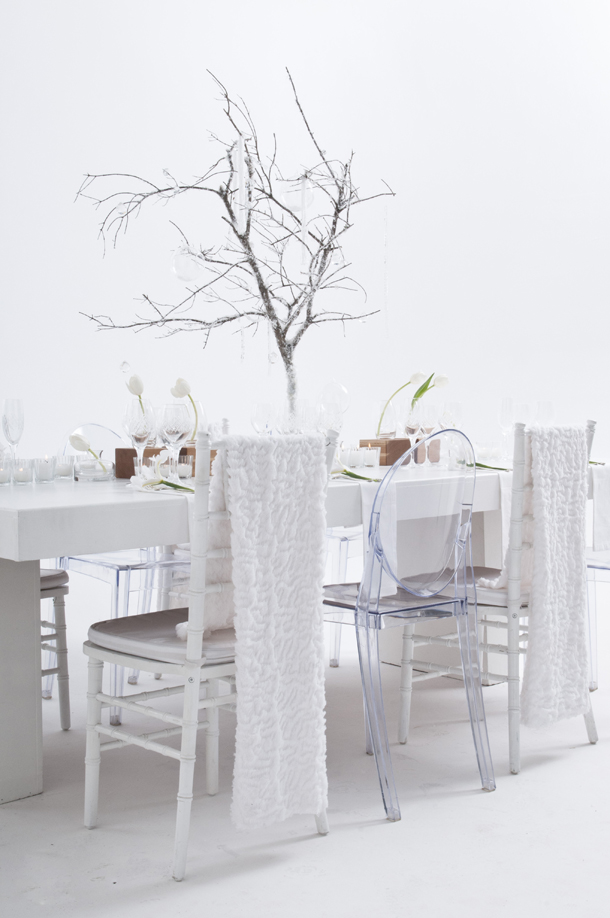 Brrr! We're starting off our Monday with some frosty wintery inspiration – a decor scheme that has every bit of the magic of winter, Narnia-style, but with a minimalist contemporary twist. Which makes it pretty much perfect for a modern winter bride. With a palette of bright white and neutrals, clean florals (tulips and lilies) mixed with the texture of a 'snow covered' tree centrepiece, and a mix of Tiffany chairs and soft fluffy faux furs draped over others, it's the kind of look that's easy to carry off but will make a great impression on your guests.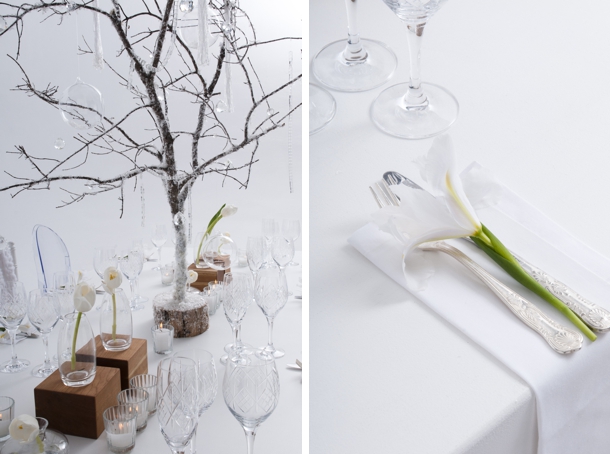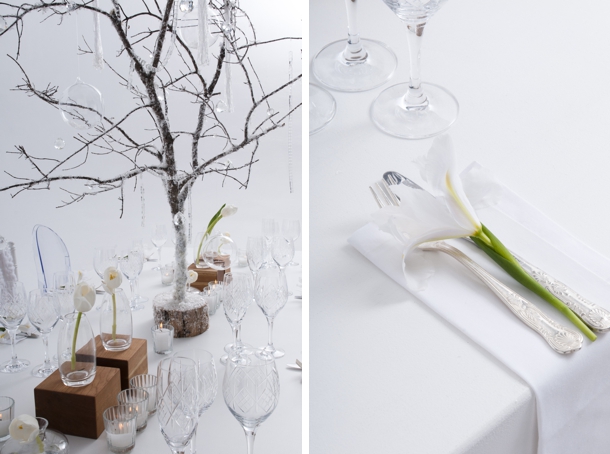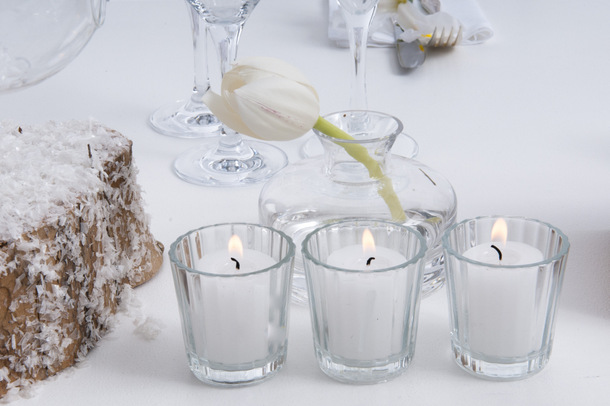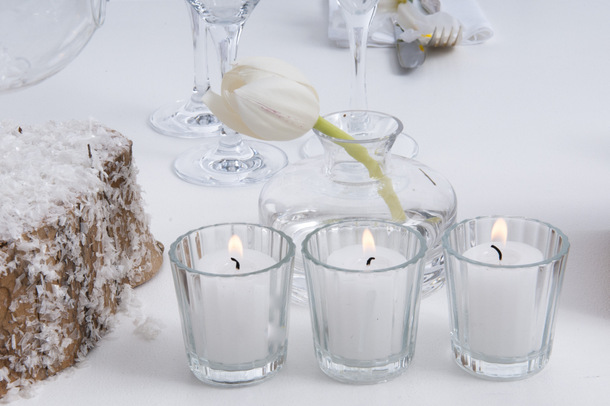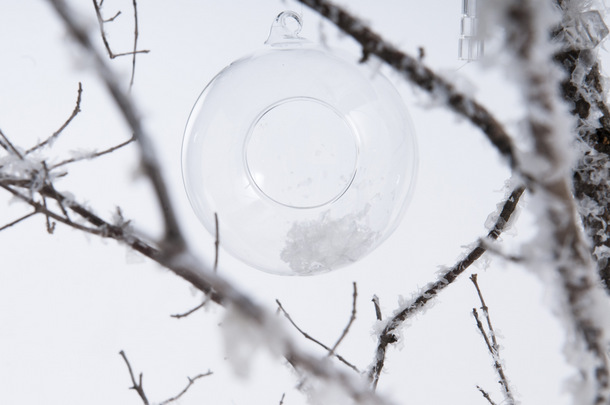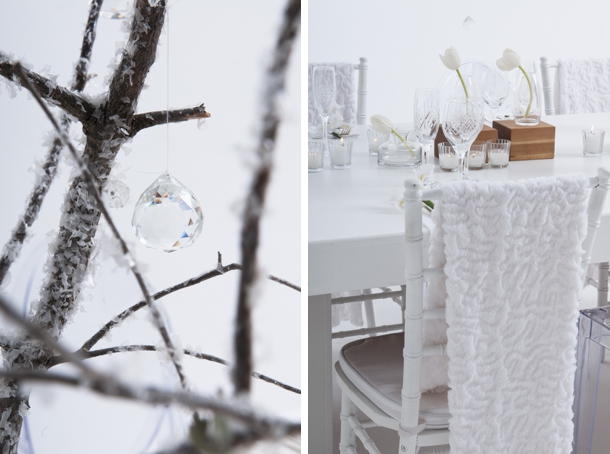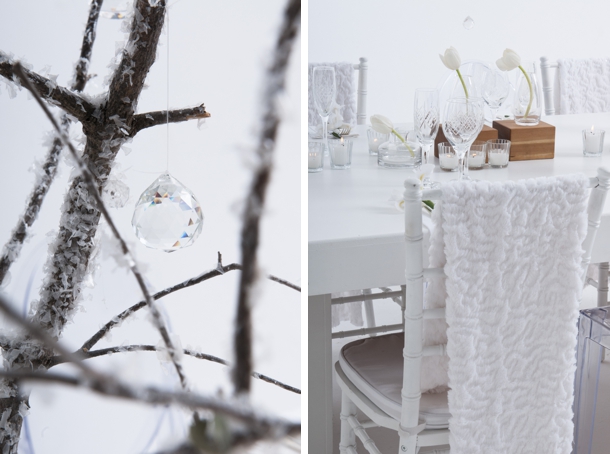 Here's a bit more info from Mekyla of Topshelf Weddings & Events, who styled the whole affair…
The Inspiration
I wanted to capitalise on the best that winter has to offer and conceptualise a visual that would inspire couples to have a 'winter wedding' My inspiration was of course Winter Wonderland but I wanted to do it with a modern contemporary twist.
The Concept
I wanted a minimalist feel with the focal point being the tree. A centrepiece! It was important to me that the tree reflect a winter wonderland fantasy vision but some kind of modernity. I wanted a natural feel for the tree, to contrast with the very simple table design. Tiny pieces of plastic were cut to create the 'snow flakes' Mongolian beads were added to represent frozen water drops, and a few crystals to add to the fairytale aspect of the tree. Tulips are in full bloom in our winter and what flower better depicts chic and contemporary like a tulip. The faux fur was a must-have and I decided to add it in as a chair detail to create the softness I felt the table needed and also just to tie the overall 'winter wonderland' visual together.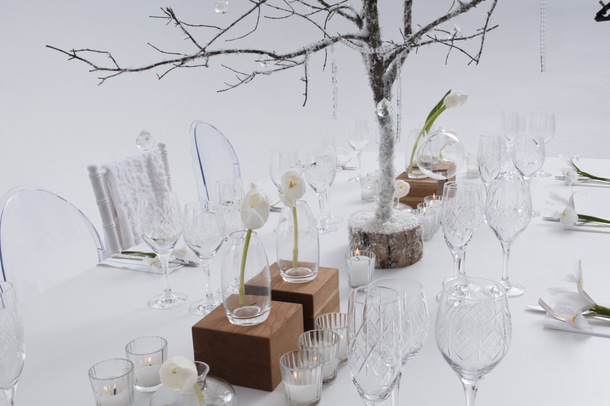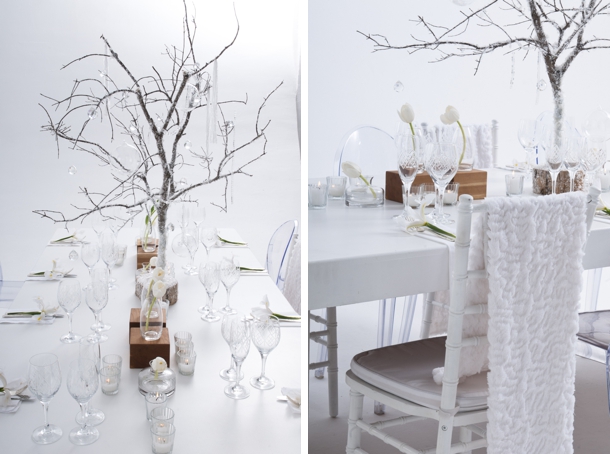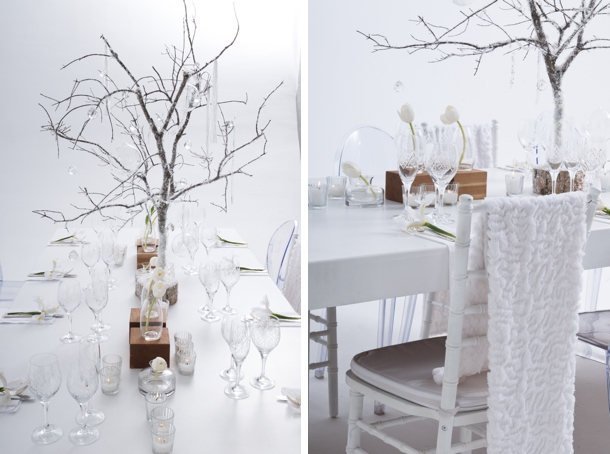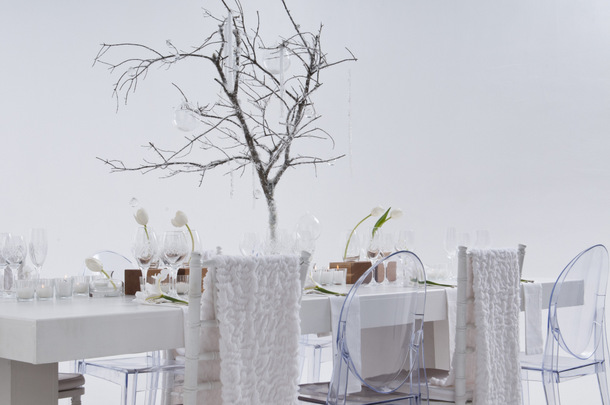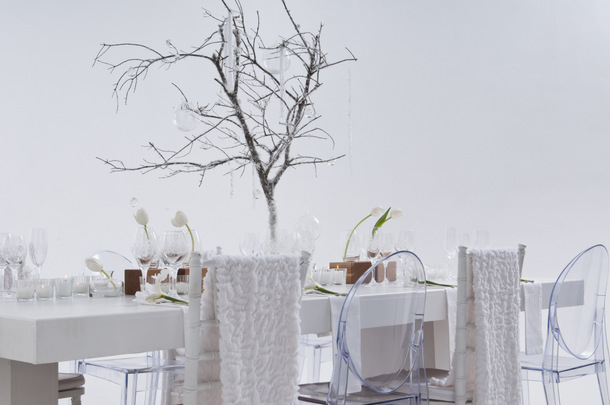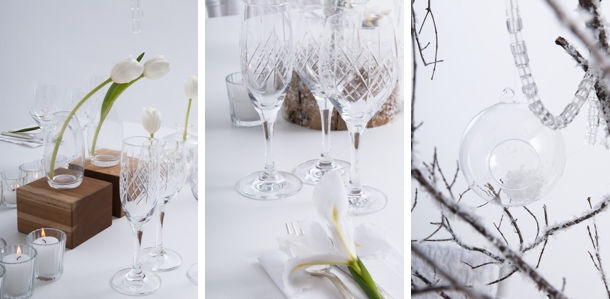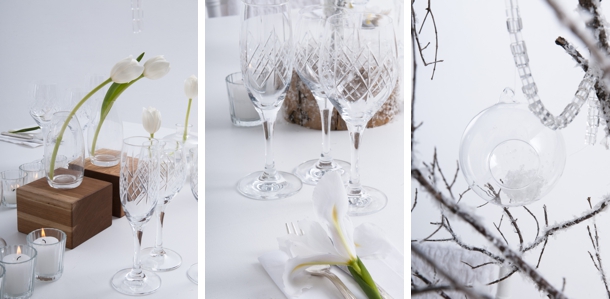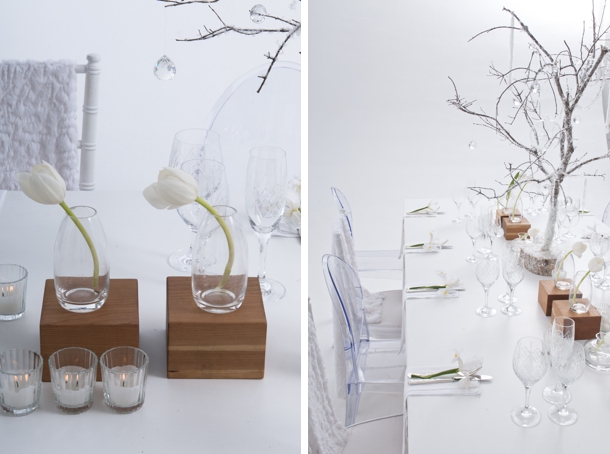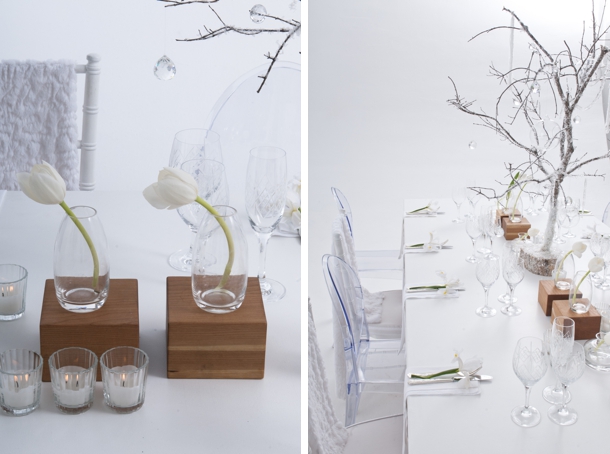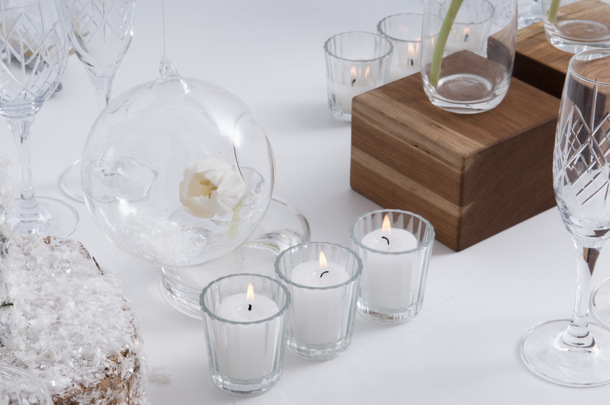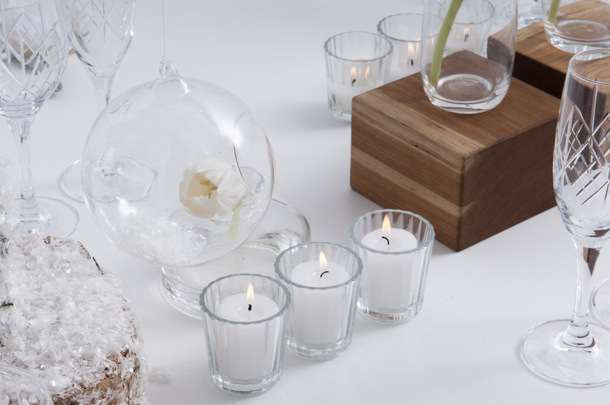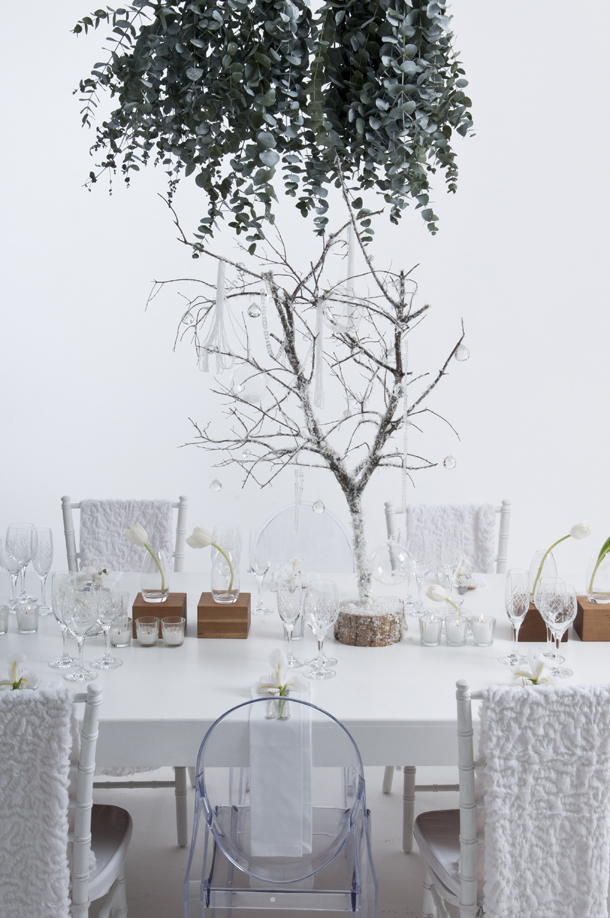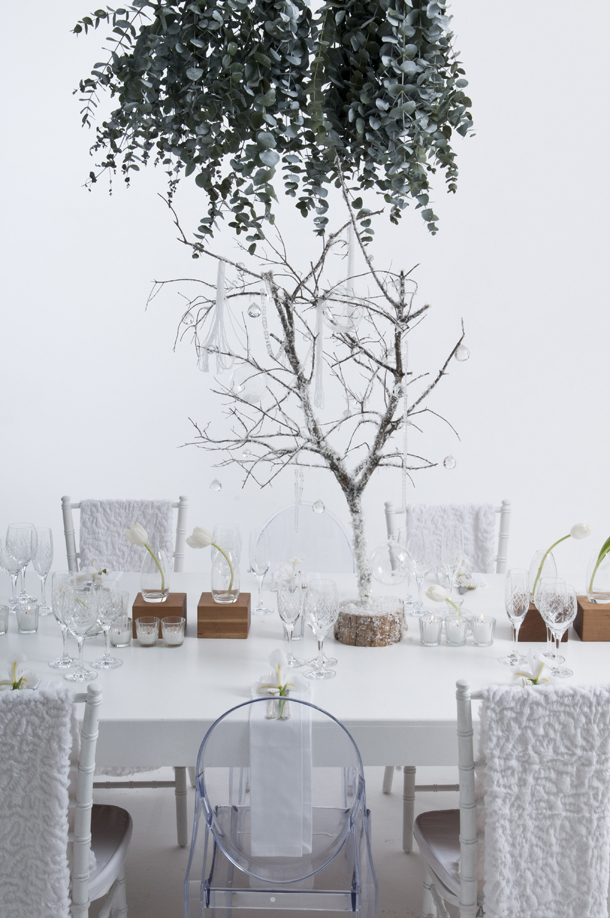 SERVICE PROVIDERS
Design & styling: Topshelf Weddings & Events | Photography: Verity Fitzgerald | Studio: Blackdog Studios | Hiring: HireCo