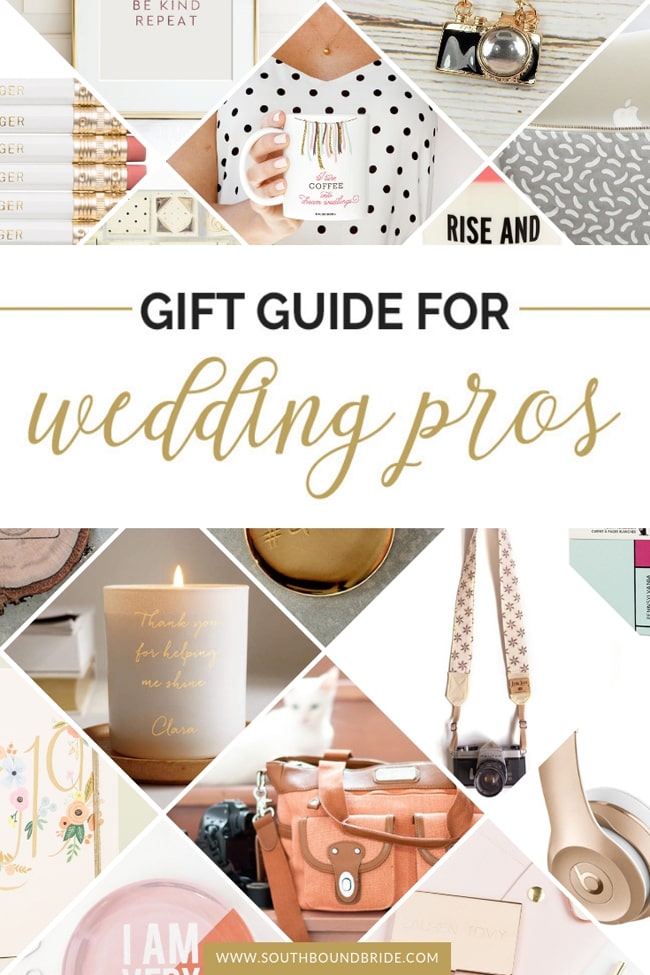 **UPDATED FOR 2018** Looking for a great gift for your wedding planner? While most of our gift guides focus on your nearest and dearest, allow me for a moment to dwell on the lovely people who make MY job better, and who make YOUR weddings wonderful! Those people who very often start the year as a stranger and end it feeling like you've known them all your lives. I'm talking about your wedding pros! And of course there's no obligation to buy him or her anything – whether it's just after the wedding or over the holiday season (most of these gifts would be totally appropriate for either occasion), but sometimes that bond just goes beyond the professional and becomes more of a friendship. For example, the planner who calmed you down through your ridiculous late night "will the napkins match?" panics, worked out a table plan that has kept old family feuds from kicking off, and best of all, kept you sane, so you could enjoy your wedding planning and this special time with your fiancé. Or the photographer who made you look better at your engagement shoot than you thought you could, and all while giggling and enjoying time with your partner instead of stressing about the camera. Good wedding pros are worth their weight in gold, and the holidays are a great time to make them feel appreciated. So here are some fun ways I found to do just that, and BONUS – most of these will make PERFECT gifts for your favourite creative entrepreneur or small business owner, whatever the industry!
*Links in bold denote affiliate links. SBB may receive a commission for any sales made.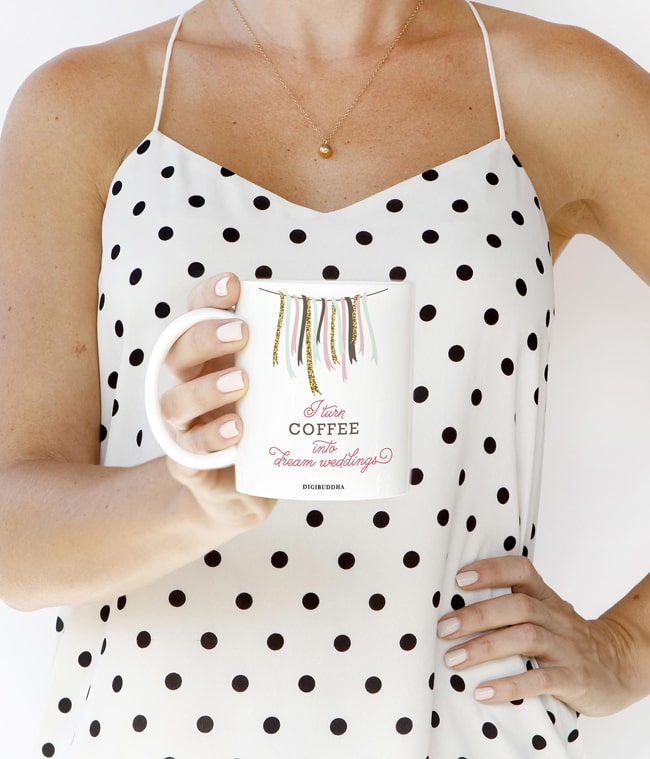 1. I Turn Coffee Into Dream Weddings Mug by Digibuddha Home
The perfect mug for any wedding planner who loves their caffeine fix! (Who doesn't?)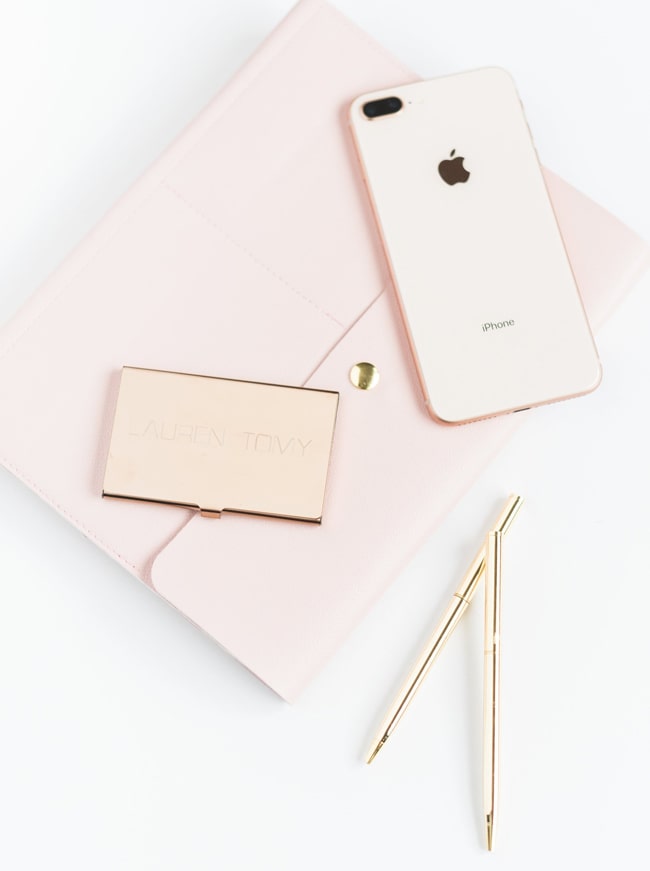 2. Gold-plated Business Card Case by Glass Ladder Co
Business cards are still a must for any entrepreneur, and this gold plated case will nail that first impression. Now that's a gift that keeps on giving!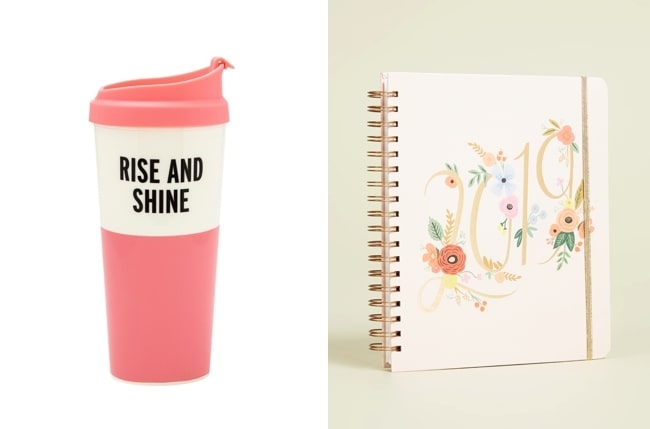 3. Kate Spade Rise & Shine Travel Mug
For wedding pros on the go, this travel mug delivers a dose of both coffee and motivation!

4. Rifle Paper Co 2019 Planner
This planner, featuring the Rifle Paper Co.'s signature florals, is the prettiest way for a pro to keep on track in 2019.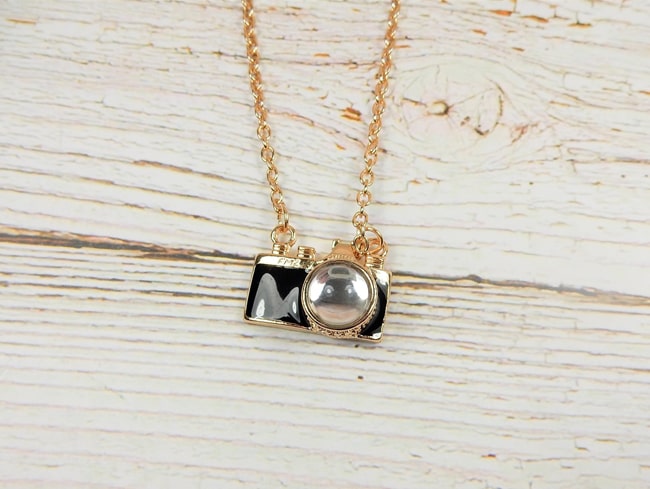 5. Camera Necklace by Boutiqable
Show us a photography enthusiast or professional who wouldn't love this adorable little camera necklace!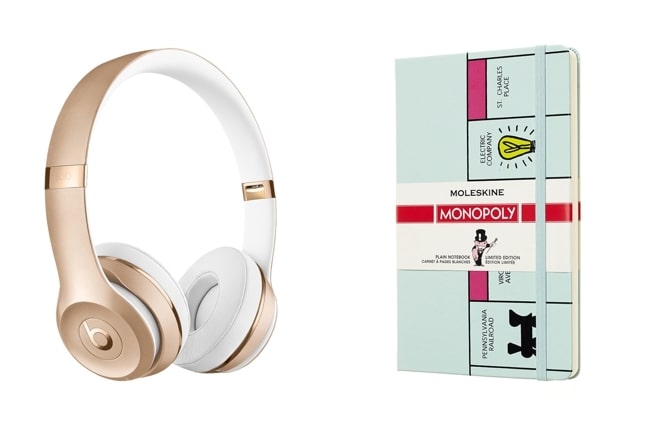 6. Beats SOLO3 Wireless On-ear Headphones
Whether it's for the long hours of photo editing or the Skype meetings, these headphones will be so useful to any wedding pro!

7. Moleskine Monopoly Notebook
A little bit retro and definitely useful, this Monopoly notebook is the perfect place to make those plans to build a business empire.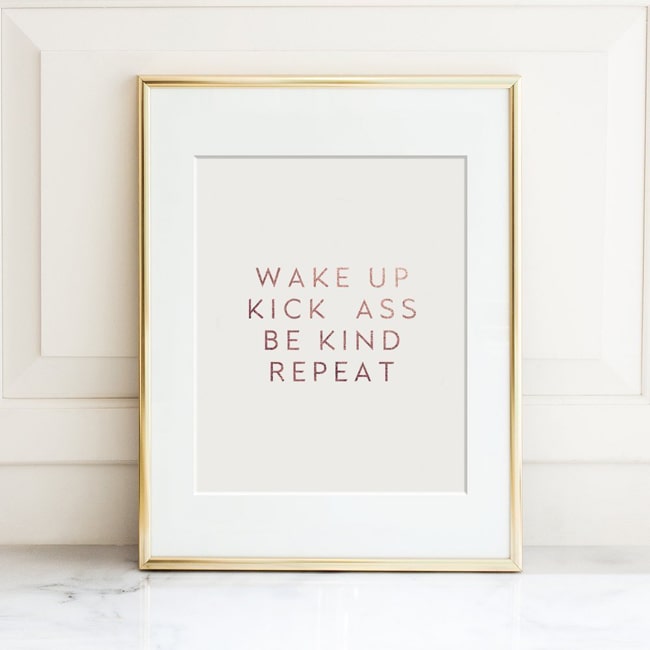 8. Inspirational Print by Svitanok Store
This print says it all: wake up, kick ass, be kind, repeat.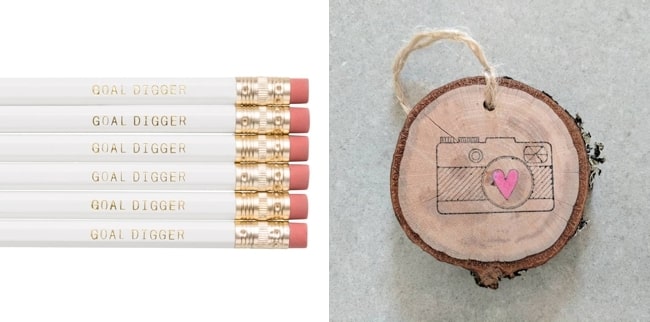 9. Goal Digger Pencils by Frankie and Claude
How adorable are these 'goal digger' pencils? Any creative entrepreneur will appreciate this small but chic token.

10. Wood Slice Camera Ornament by Log Slices by Margie
This log slice camera ornament is super cute for a wedding photographer to hang on their tree (or keep in the office, even).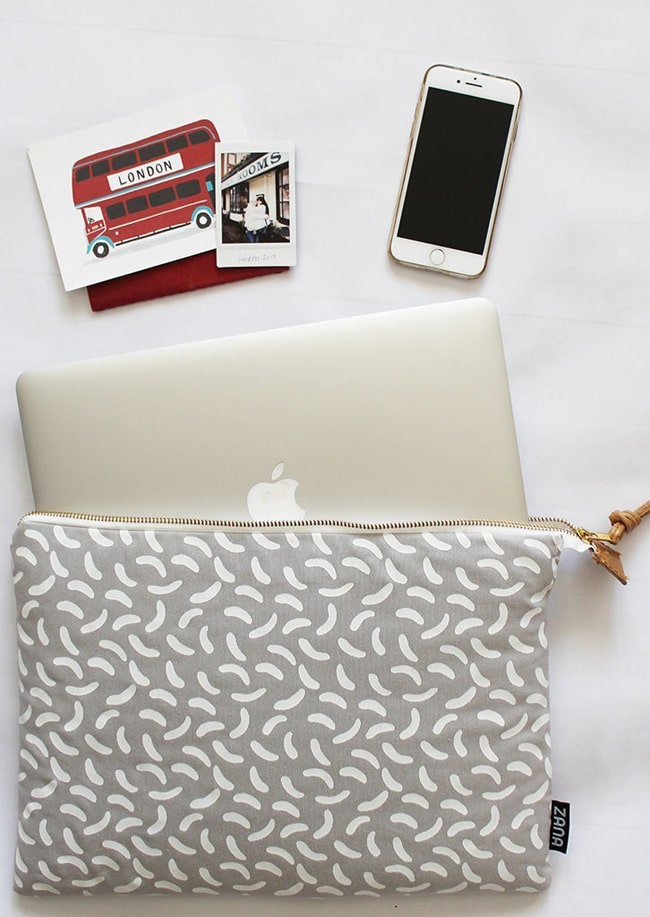 11. Modern Laptop Sleeve by Zana Products
This local label makes the most gorgeous prints – a stylish way for a creative entrepreneur to store and transport their precious laptop.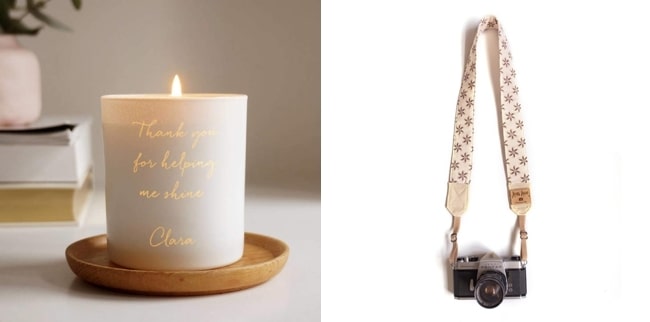 12. Illumer Personalised Thank You Candle
This is such a sweet idea – a personalised note embossed on the candle holder means your message will illuminate when it is lit. The loveliest way to say thank you!

13. Cadence Camera Strap by Lens Love
We love this range of stylish photographers' accessories by local wedding snapper Cheryl McEwan – sure to be a hit!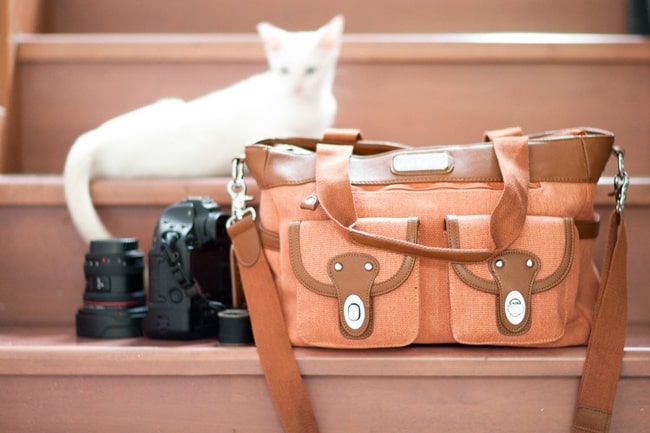 14. Laptop Camera Bag by Studio Lei Momi
Combining functionality with fashion, this bag fits camera gear, a laptop/ipad, phone, keys, ID, accessories, extra batteries… everything a wedding photographer could need, basically!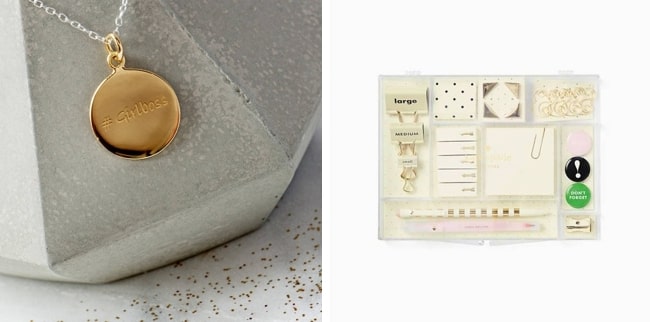 15. Girlboss Necklace by Grace and Valour
Something extra pretty for the #girlboss on your gift list!

16. Kate Spade Tackle Stationery Box
Because who doesn't love pretty Kate Spade stationery? Nobody. That's who.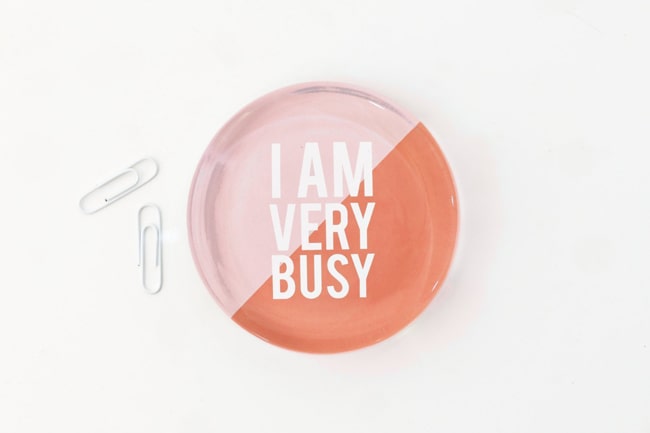 17. Glass Paperweight by When it Rains Paper
There's nobody busier than a wedding pro during the season! Add a bit of humour to their desktop with this fun paperweight.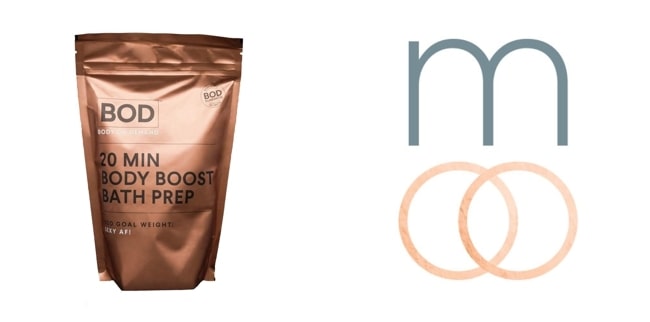 18. Body On Demand 20 Minute Body Boost Bath Salts
After a long day of weddings, a planner really needs a long hot bath and a soak in the most luxurious bath salts. A classic gift that's SURE to be appreciated!

19. Matchology Wedding Submissions Membership
Okay, we're a little biased, but Matchology (tech that allows wedding pros to easily submit weddings to blogs like SBB) is simply the most useful tool for vendors to use. Use code SBBBestie for 10% off.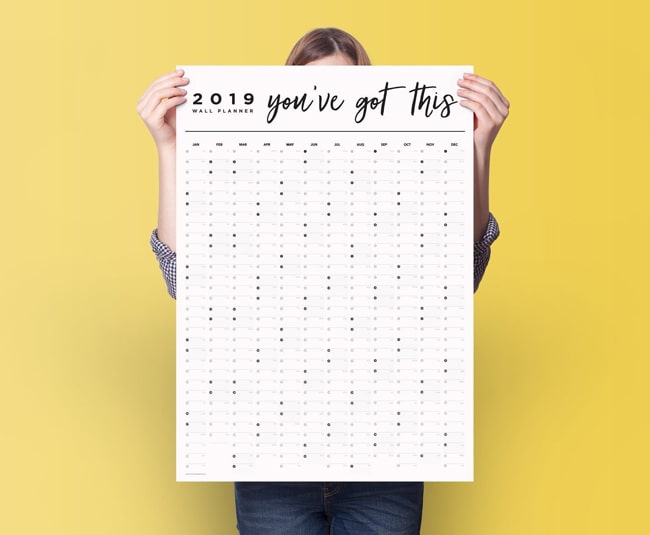 20. 2019 You've Got This Planner by Doodlelove
A good wall planner is an invaluable gift for any small business owner – we especially love the way this one reminds its owner: you've got this!
SEE AN IDEA YOU LOVE? DON'T FORGET TO PIN THIS POST!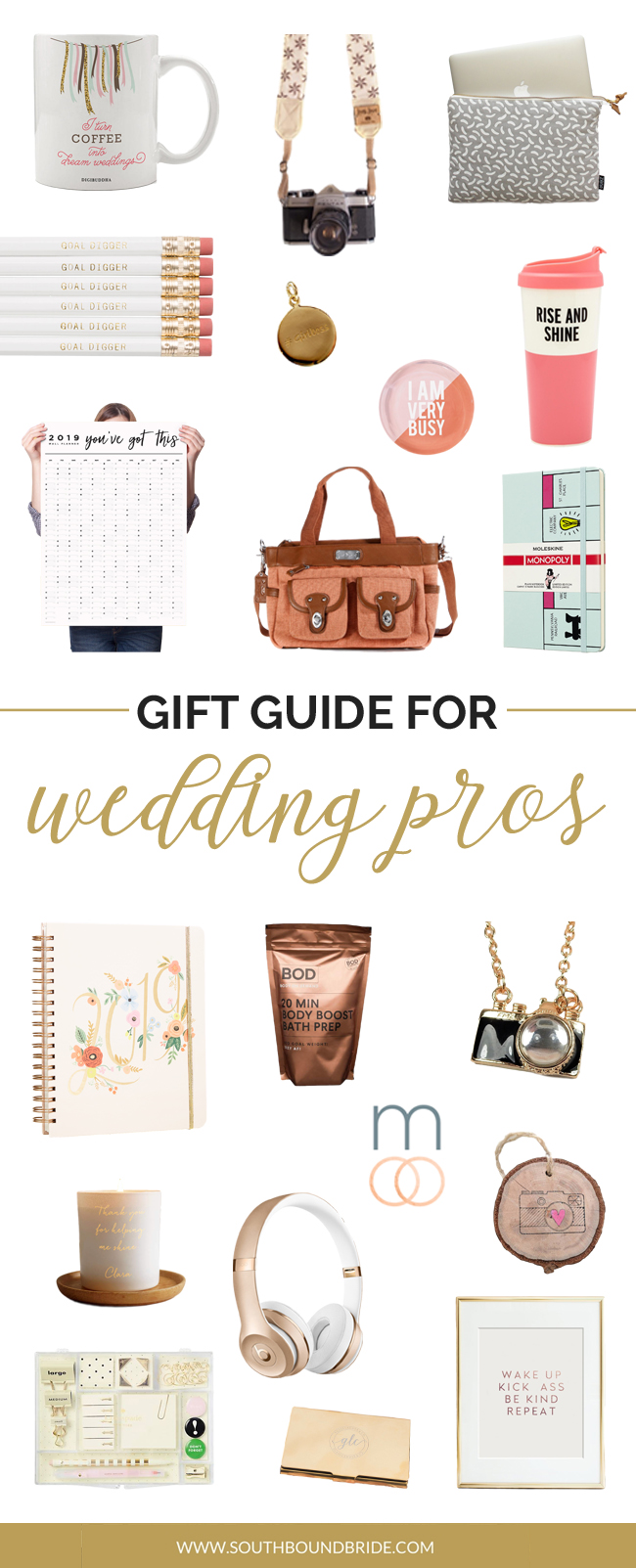 Find more Christmas gifts & ideas on Pinterest: