OMG seriously, how is October rushing past so fast, dammit? I have so much more bright and colourful inspiration to share before the month is out, and it's high time we did some palette play. I've always had a bit of a fascination with citrus as a wedding element, and I've made a few boards using oranges and lemons before, but for today's board it is citrus turned up to LOUD. Lemon, orange, tangerine, grapefruit acid brights. And yet, with a backdrop of soft blue and romantic details, it still manages to be elegant. This might be my fave summer board ever!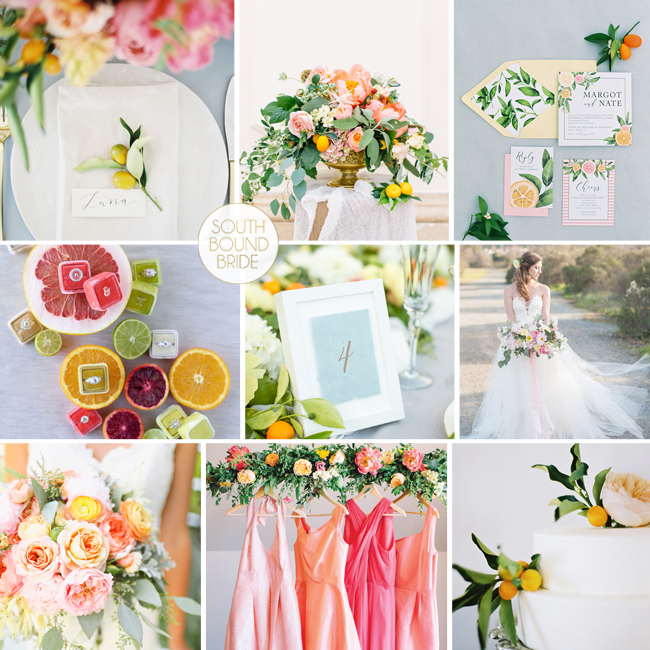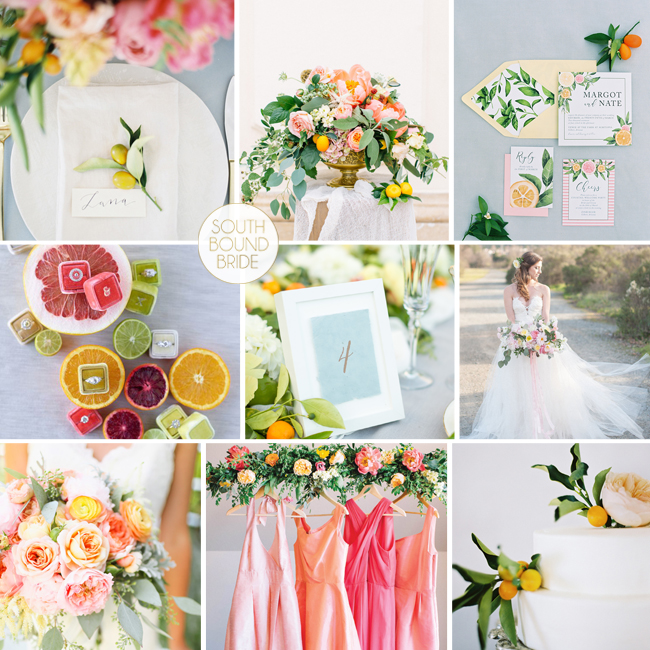 Top row (l-r): Place setting (Michael Radford Photography/Tinge) | Centrepiece (Tony Gigov/Lovely Weddings/A Very Beloved Wedding/Evelyn Kühr) | Citrus invitation suite (Melissa Jill Photography/Copper + Cotton/Lola Lee Invitations)
Row 2: Ring boxes (Jose Villa/The Mrs. Box) | Table number (Mike Larson/Reed + James/Loop Flowers) | Orlando Wedding Dress by JuLee Collections (Image: Rahel Menig Photography)*
Row 3: Bouquet (Adrienne Gunde/Valley Flora/Amy Kaneko Events) | Bright bridesmaid dresses (Cassie Loree Photography/Petals Couture Floral & Event Design/Bella Bridesmaids) | Cake with kumquats (Michael Radford Photography/Tinge/Pippa Cakery)
*Affiliate link. SBB may receive a commission on any sales.
Save