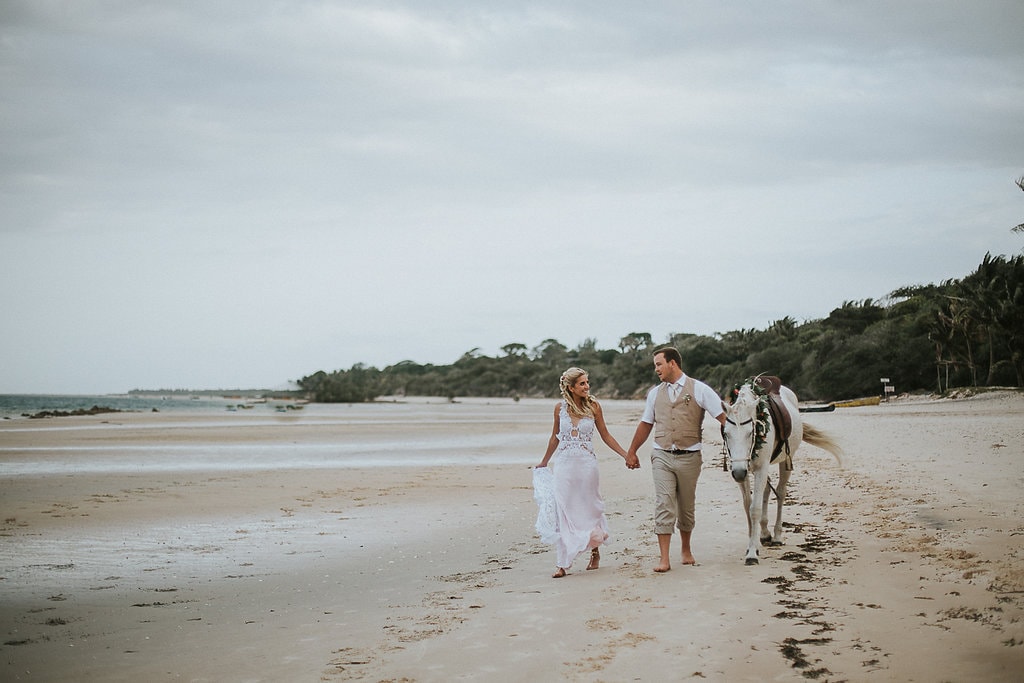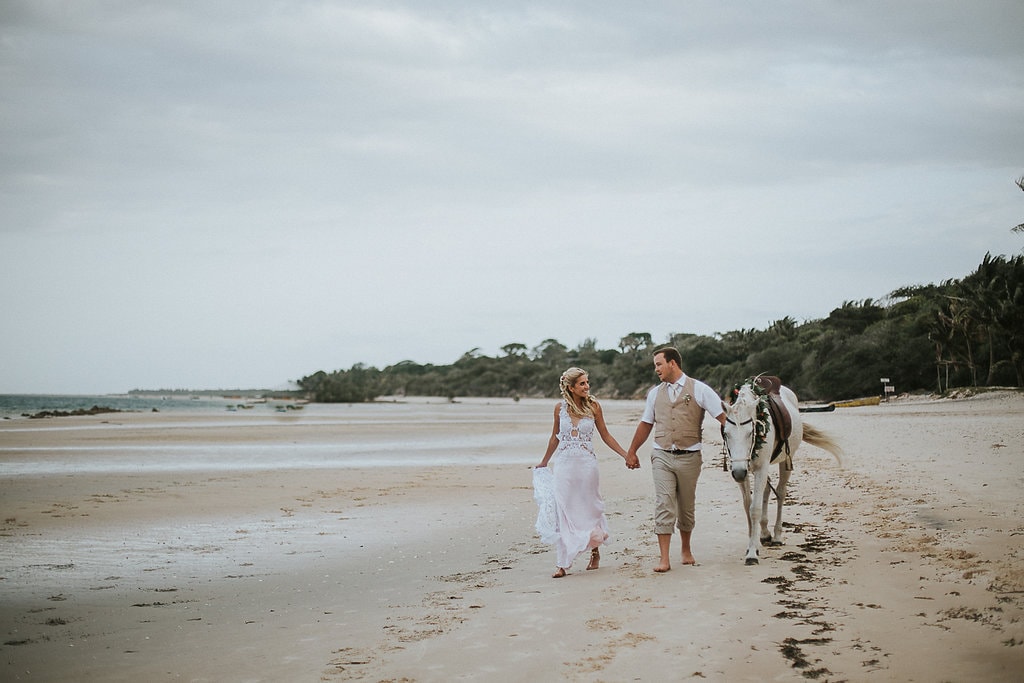 Where do I even start with this wedding? A beachy ceremony on the white sand shores of Mozambique, a bride who arrived on horseback, bridesmaids carrying actual pineapples as bouquets, paper plane confetti, a DIY rustic chic reception, and a super romantic day-after couple shoot. I mean, seriously. How. cool. is. that! It's basically tropical wedding perfection right here in beautiful southern Africa. Soné and Barry are the sweetest couple you can imagine, and their celebration is filled with so much happiness and love, as well as all those delicious details. The crowning glory is Maryke Albertyn's wonderful pictures, which I loved so much I included approximately a million of them. Ok, not a million, but enough to dive in and lose yourself in – so let's do just that, shall we? ;)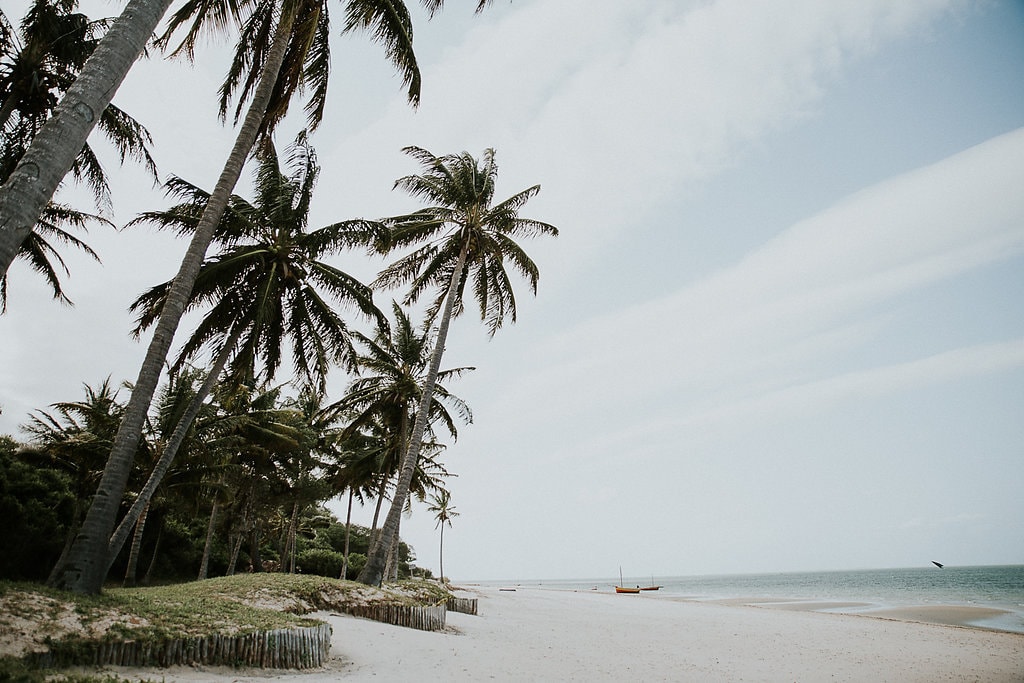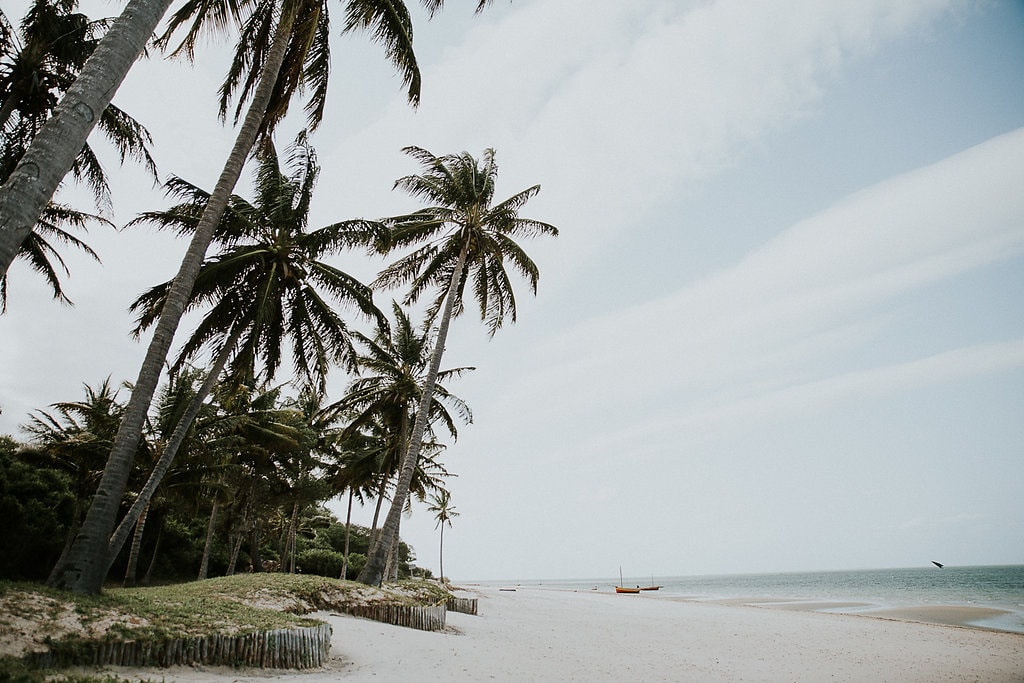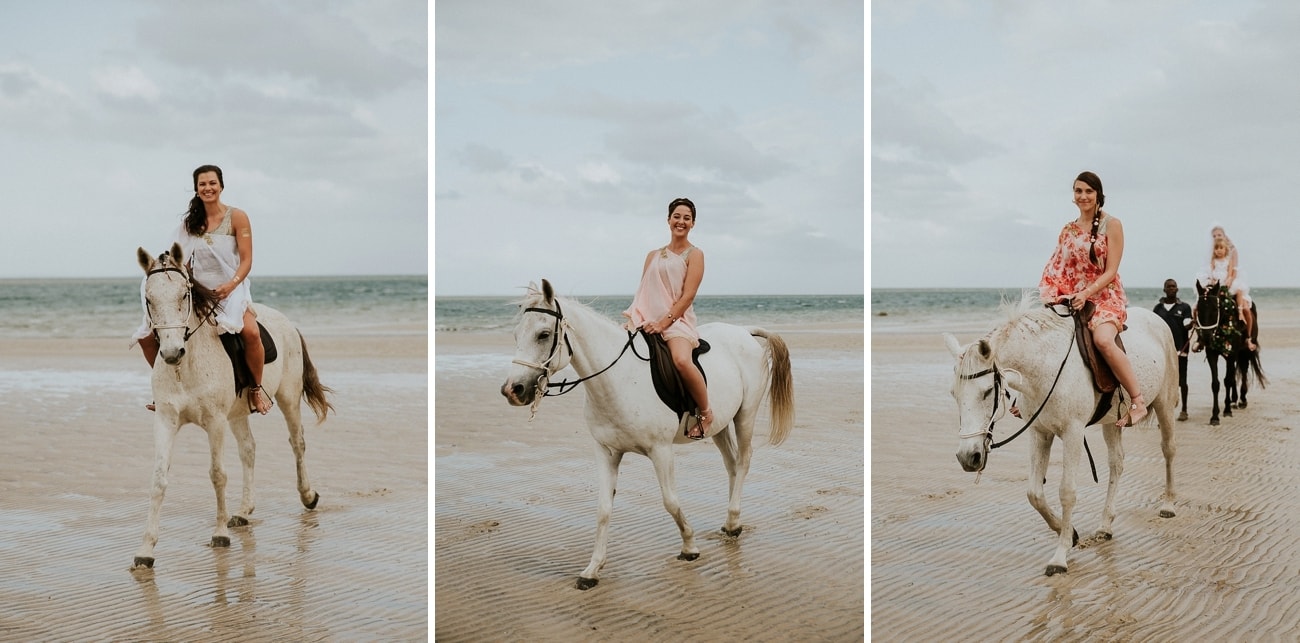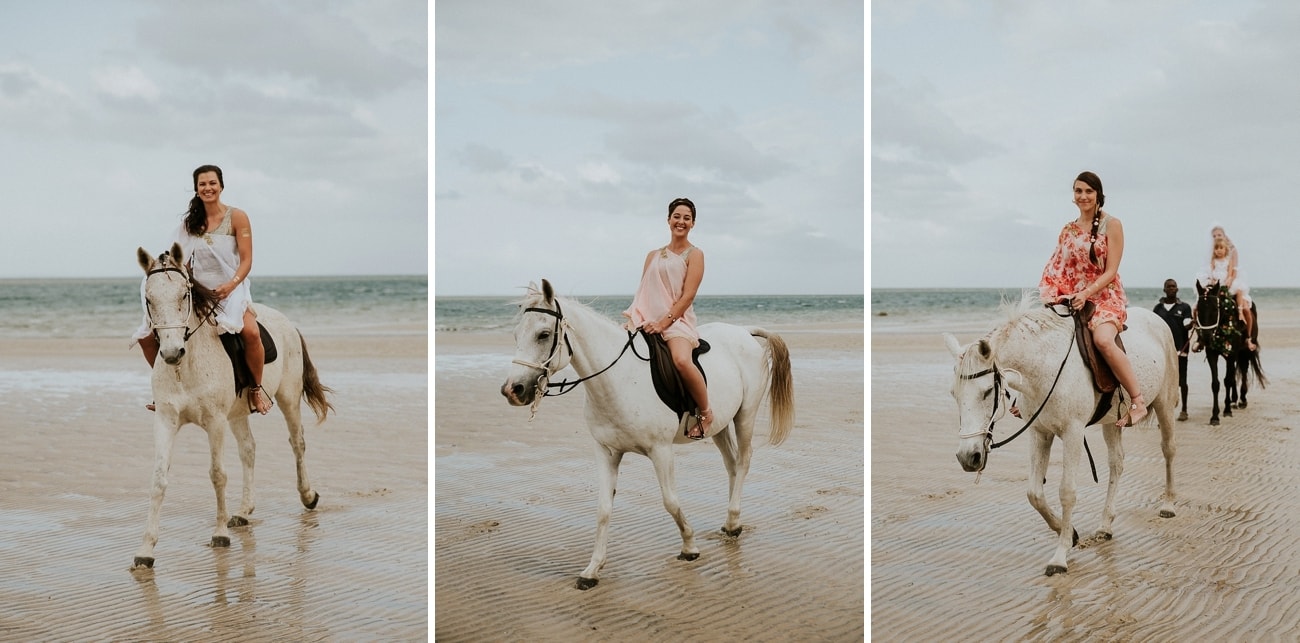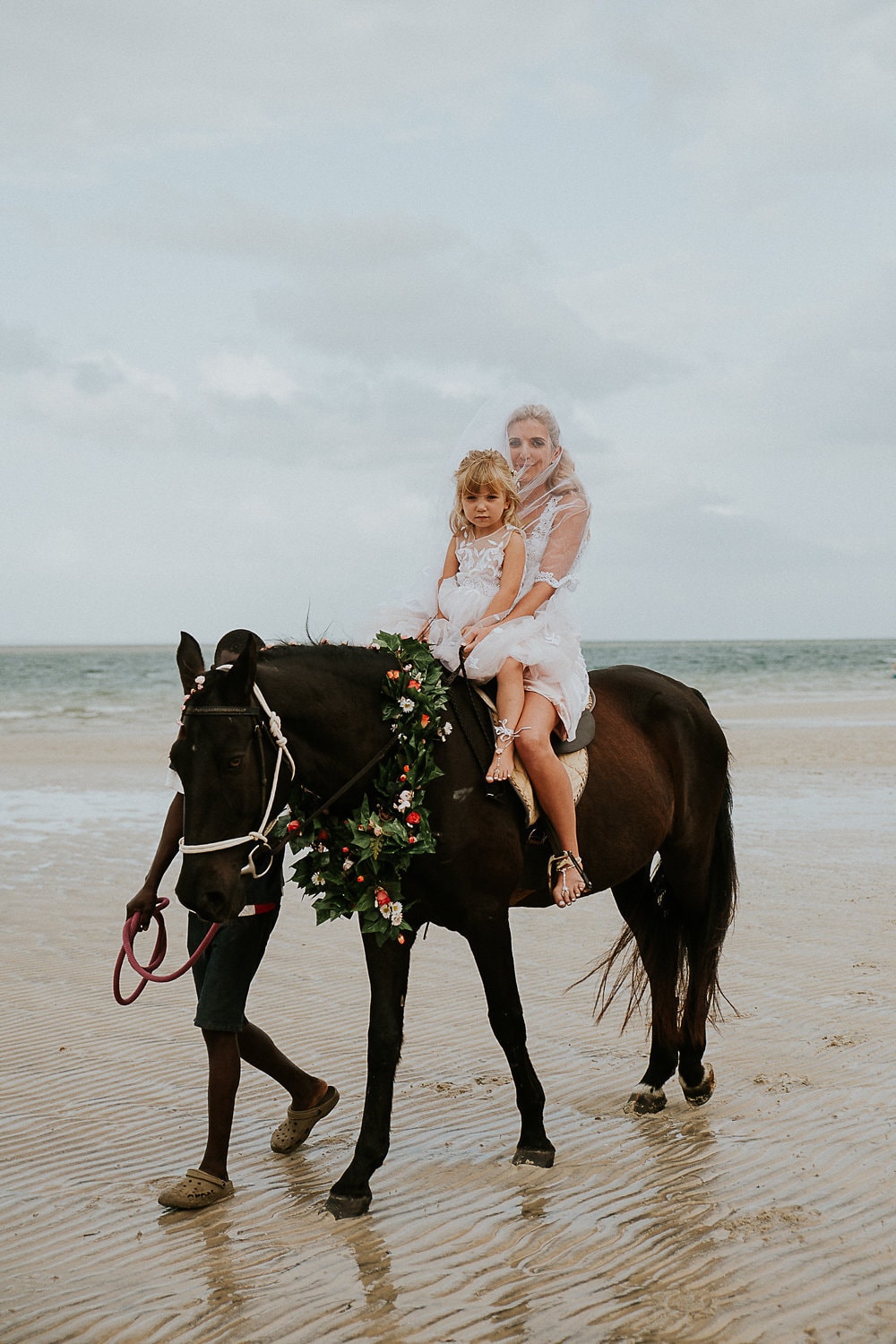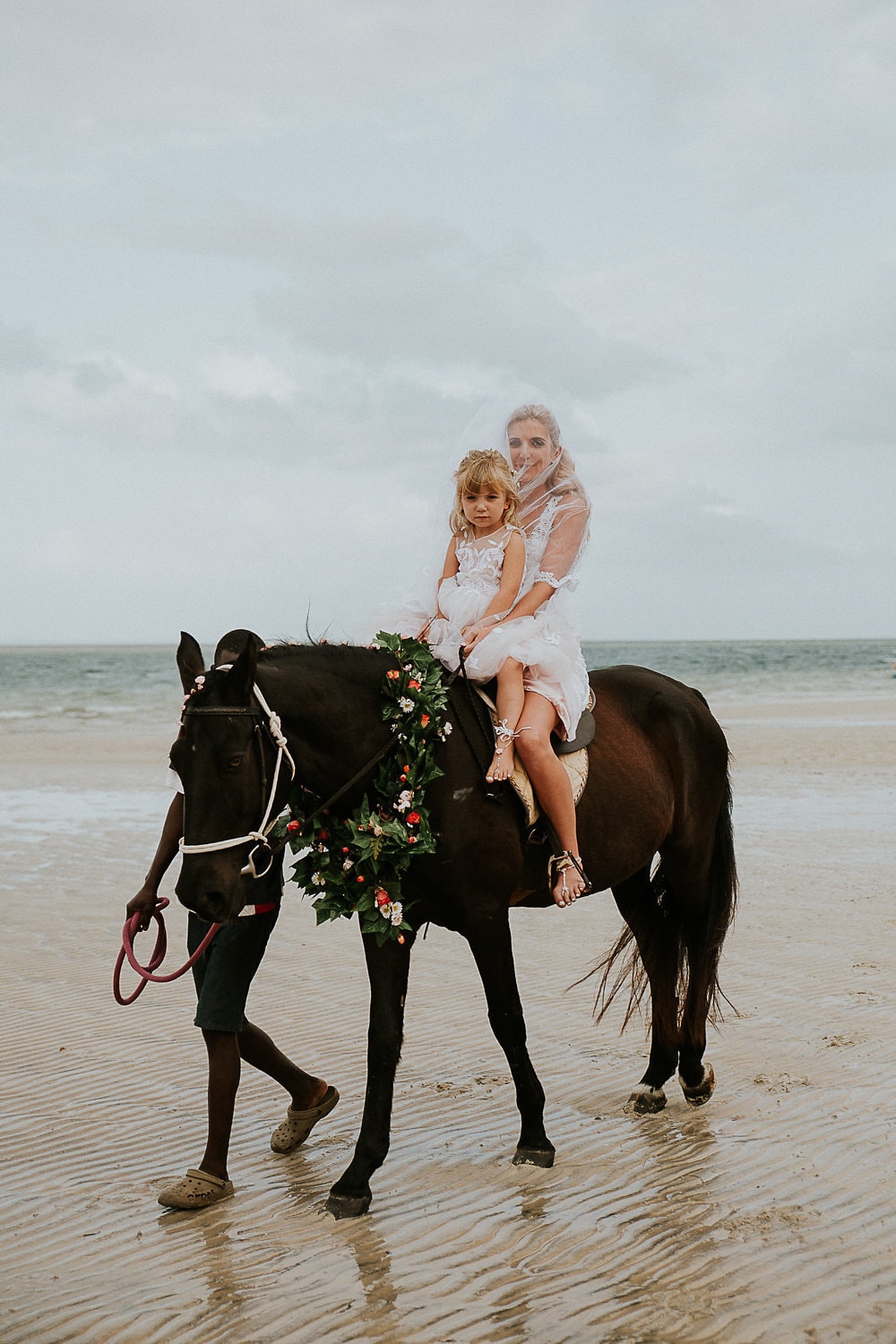 Love Story
It was the end of an awesome holiday with friends in Mozambique and I had taken an early stroll to the beach to say my sad goodbyes before heading home. With toes in the sand and ocean waves soothing my ears, I suddenly felt an urge to look up at the vast skies and ask God to send a man who was suitable for me, as my own choices were clearly poor. That same night, whilst dropping off a friend at his house, I met Barry amongst a small crowd of local friends. He mentioned that he was planning a holiday as well and that they were heading to Lake Kariba, Zimbabwe. On the spur of the moment, I casually invited myself, even though we didn't really know each other. My adventurous heart just had to take the chance to see another country. Luckily his male instincts kicked in and without a doubt the blonde girl with the blue eyes was sure to come with. So off we went, five friends squeezed into an old car with faulty windows, smack bang in the middle of summer with a notebook in hand to record my journey. And so in between jumping off houseboat rooftops into crocodile infested waters, catching tigerfish, and savouring the breathtaking wilderness surrounding the Lake… I realised that this adventurous man was brave at heart, kind and gentle and so very interesting in so many ways that it was impossible to keep myself from falling madly in love with him. We started our new year with a kiss that sealed the deal.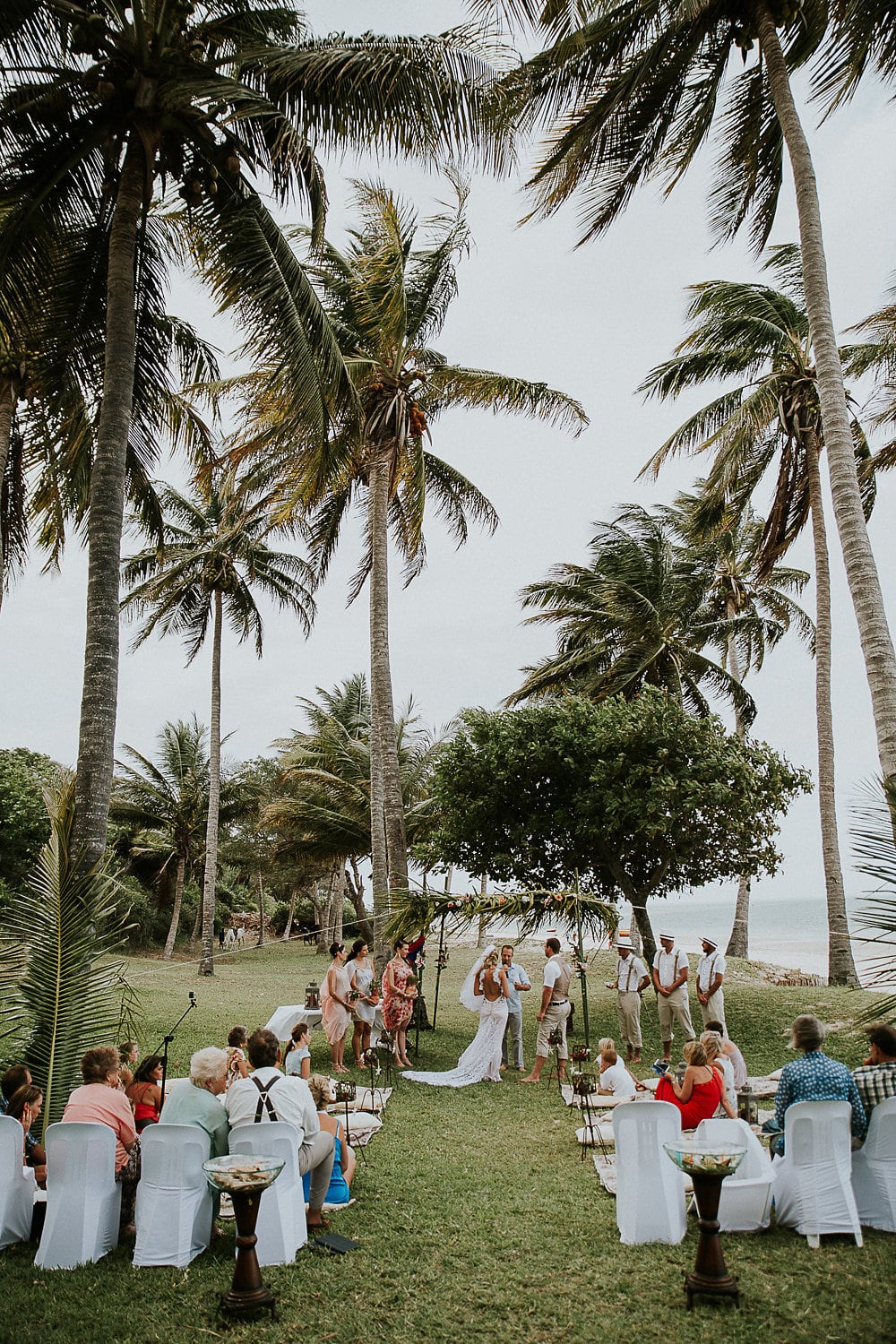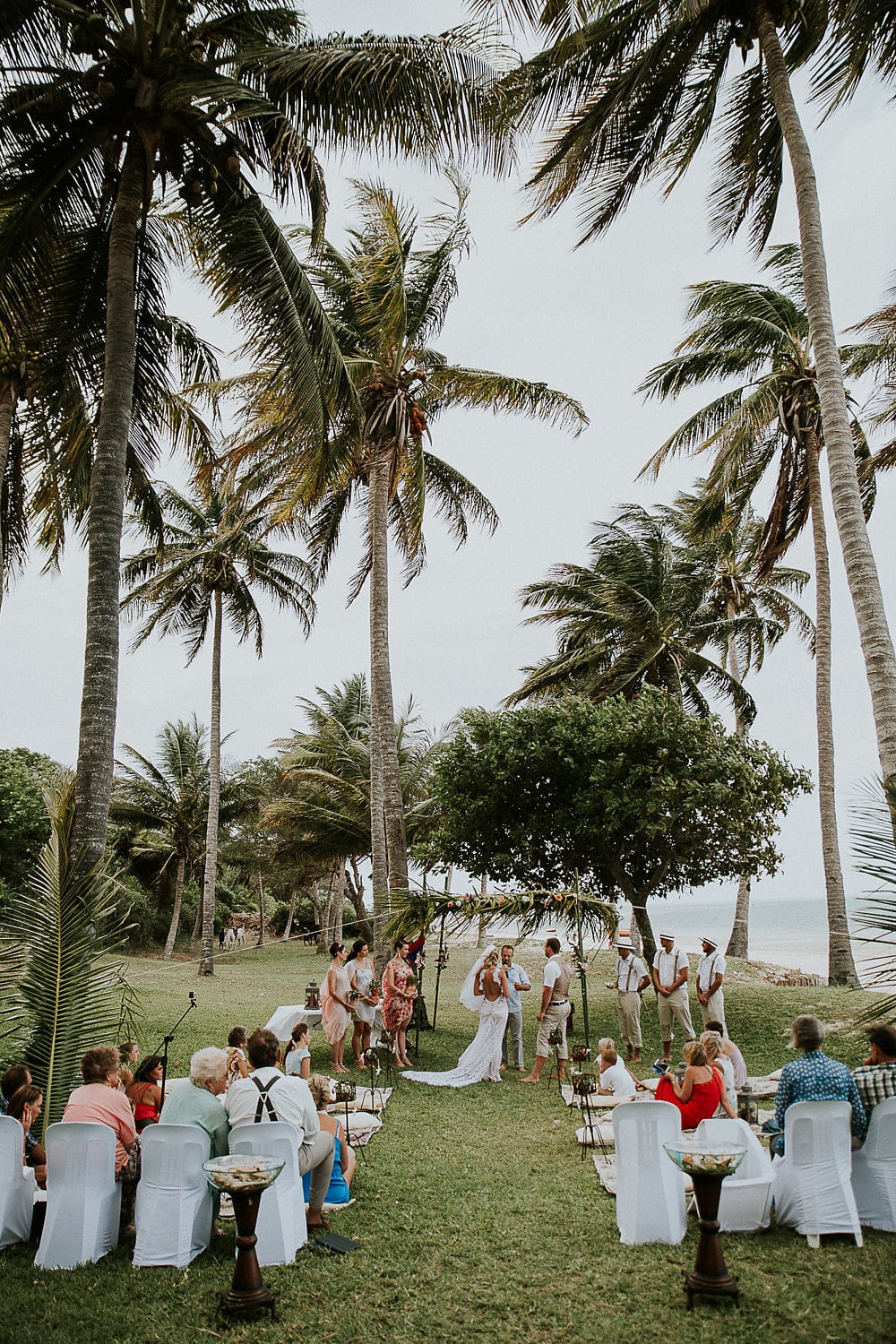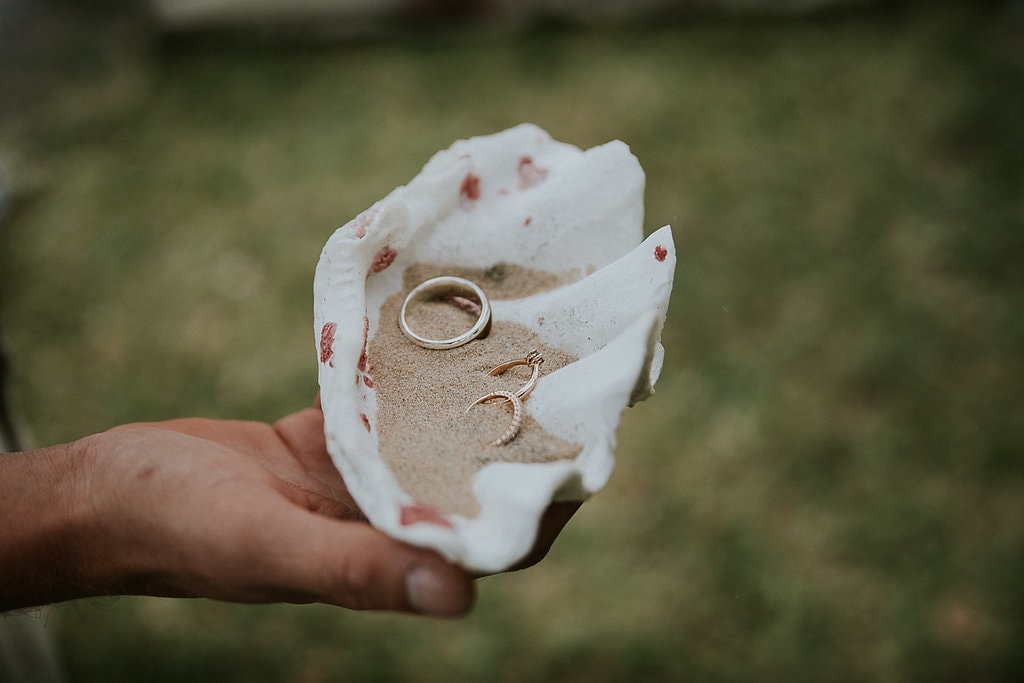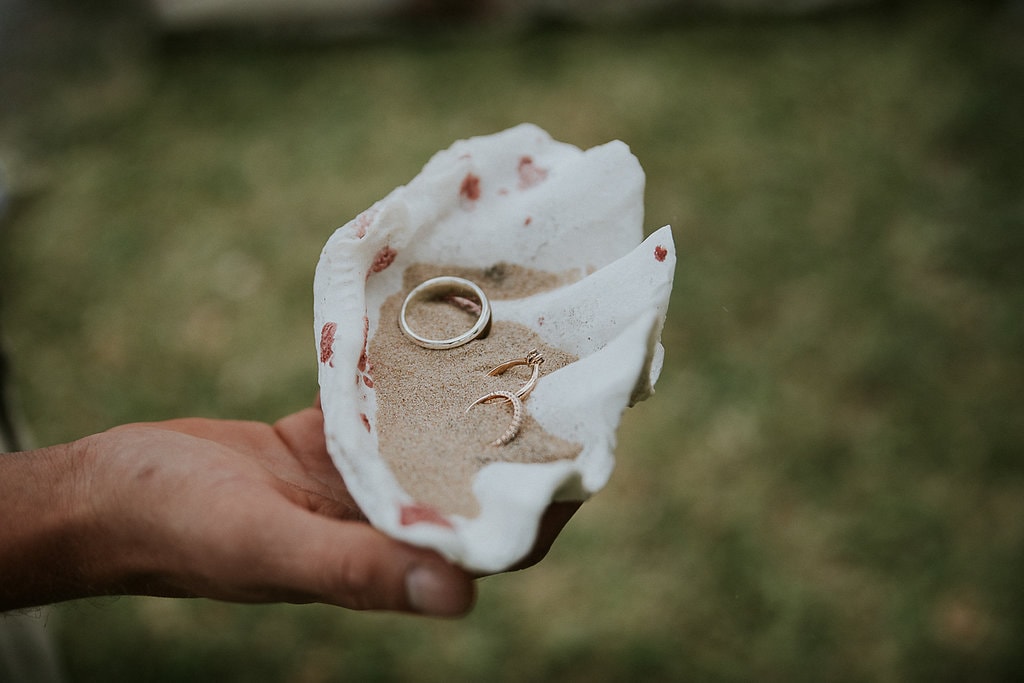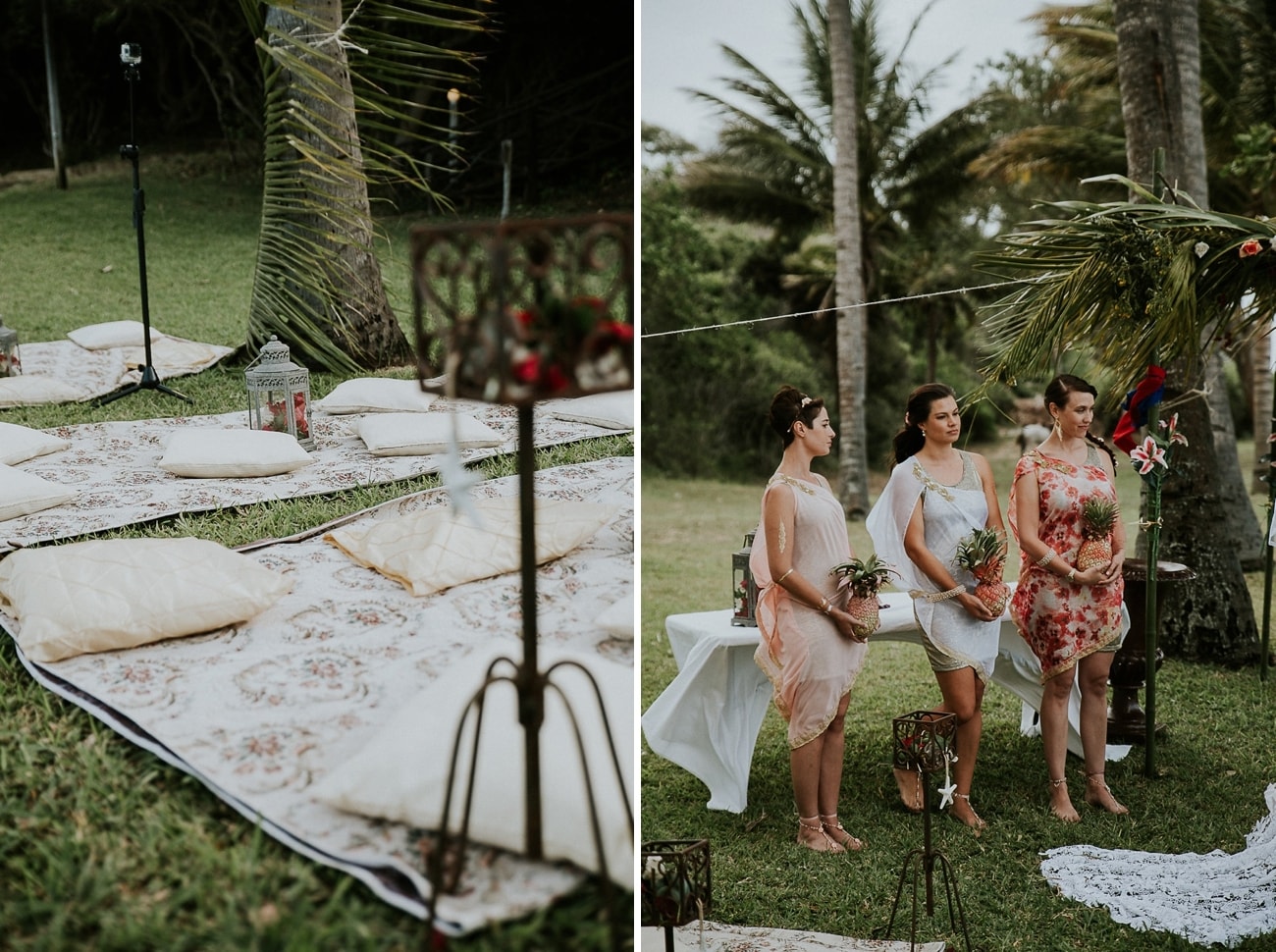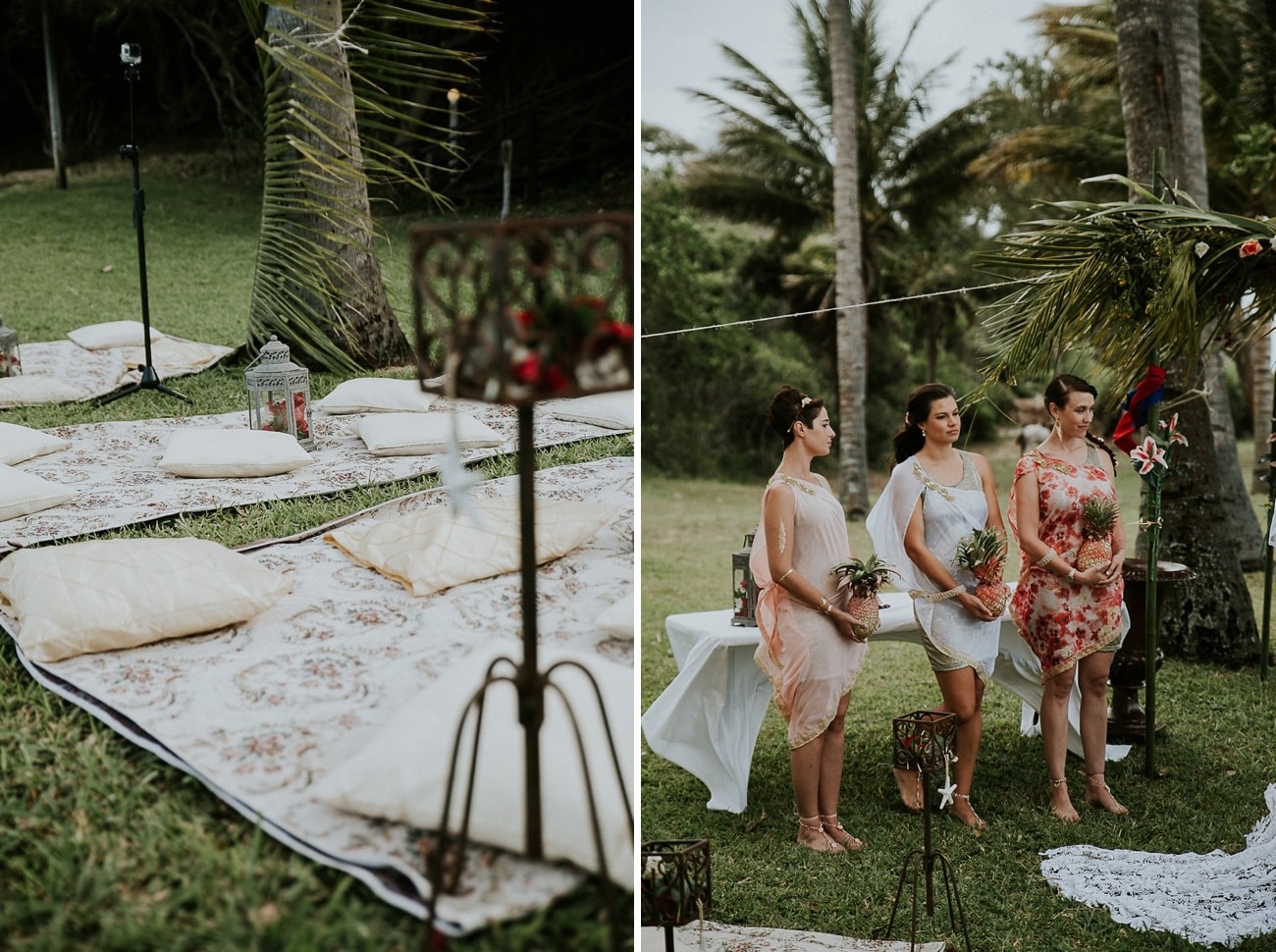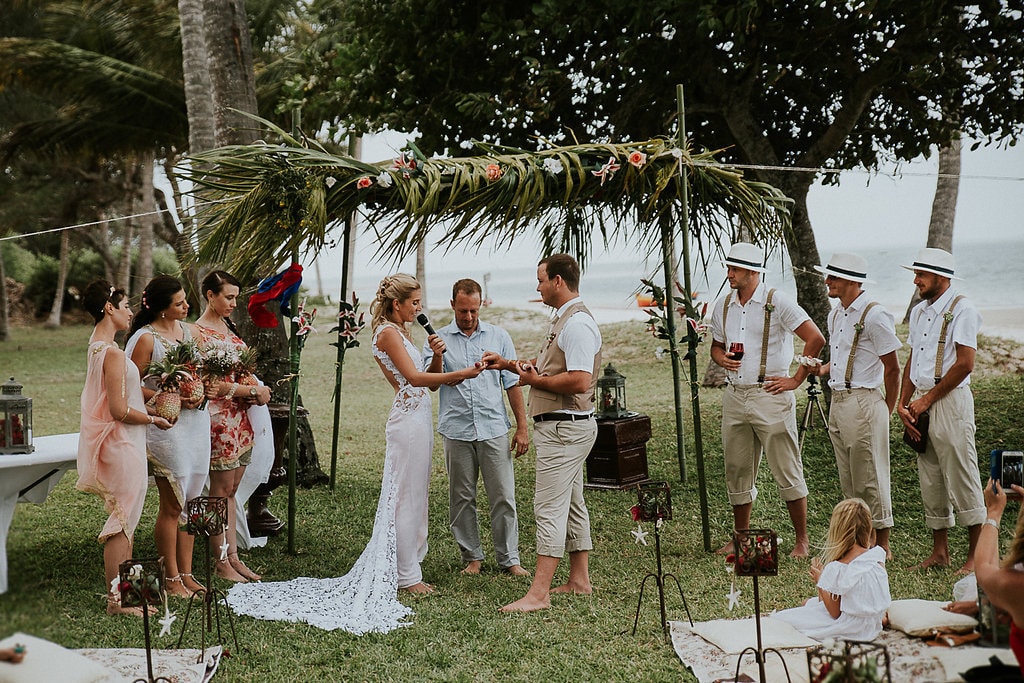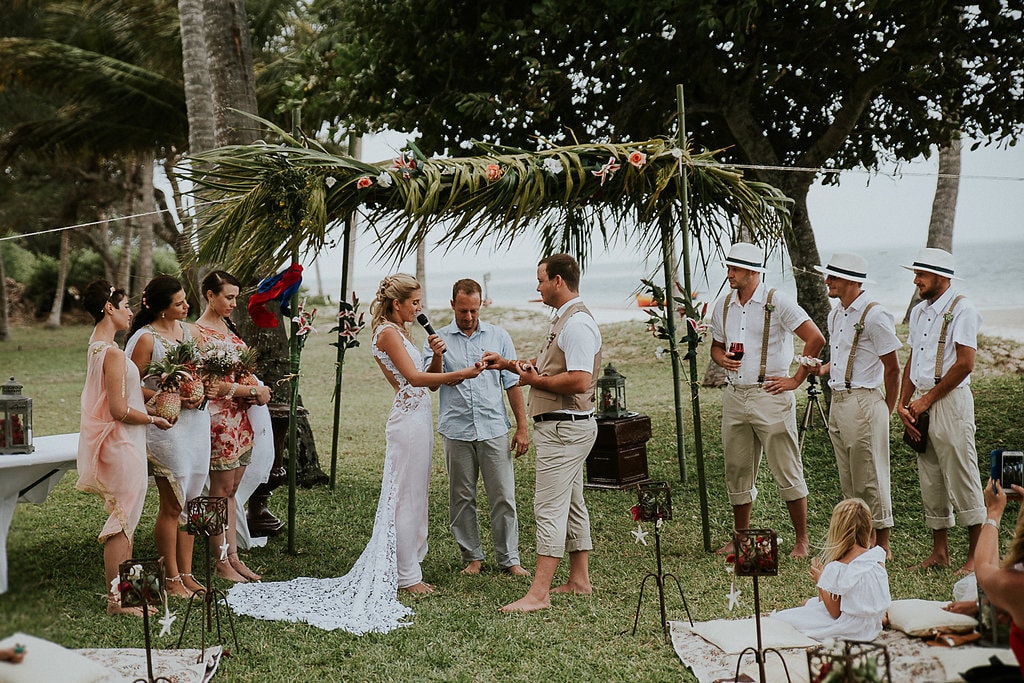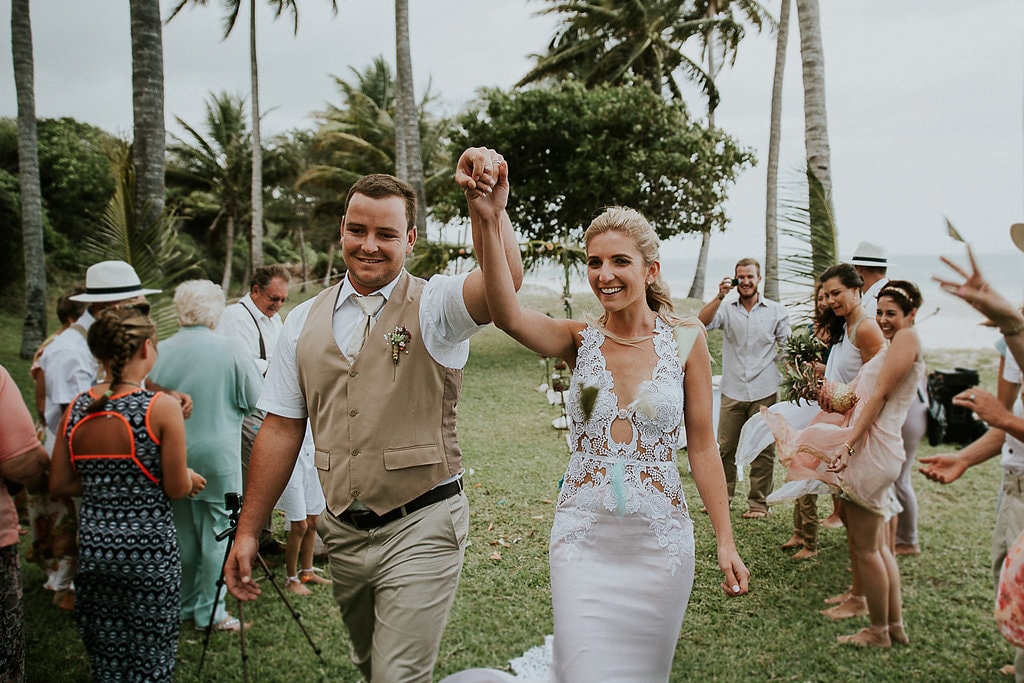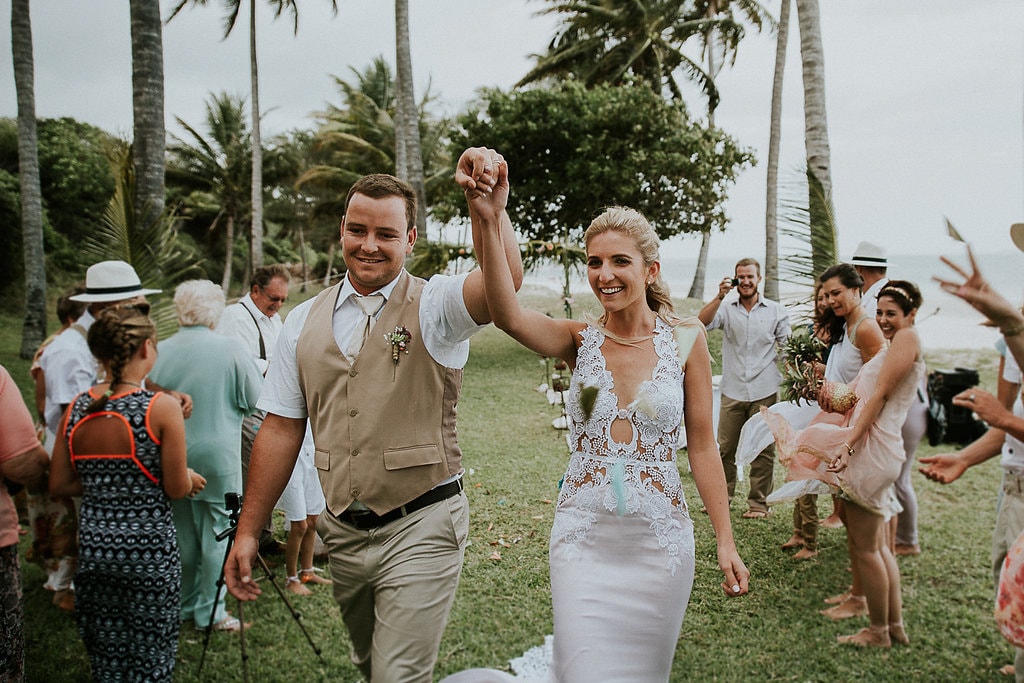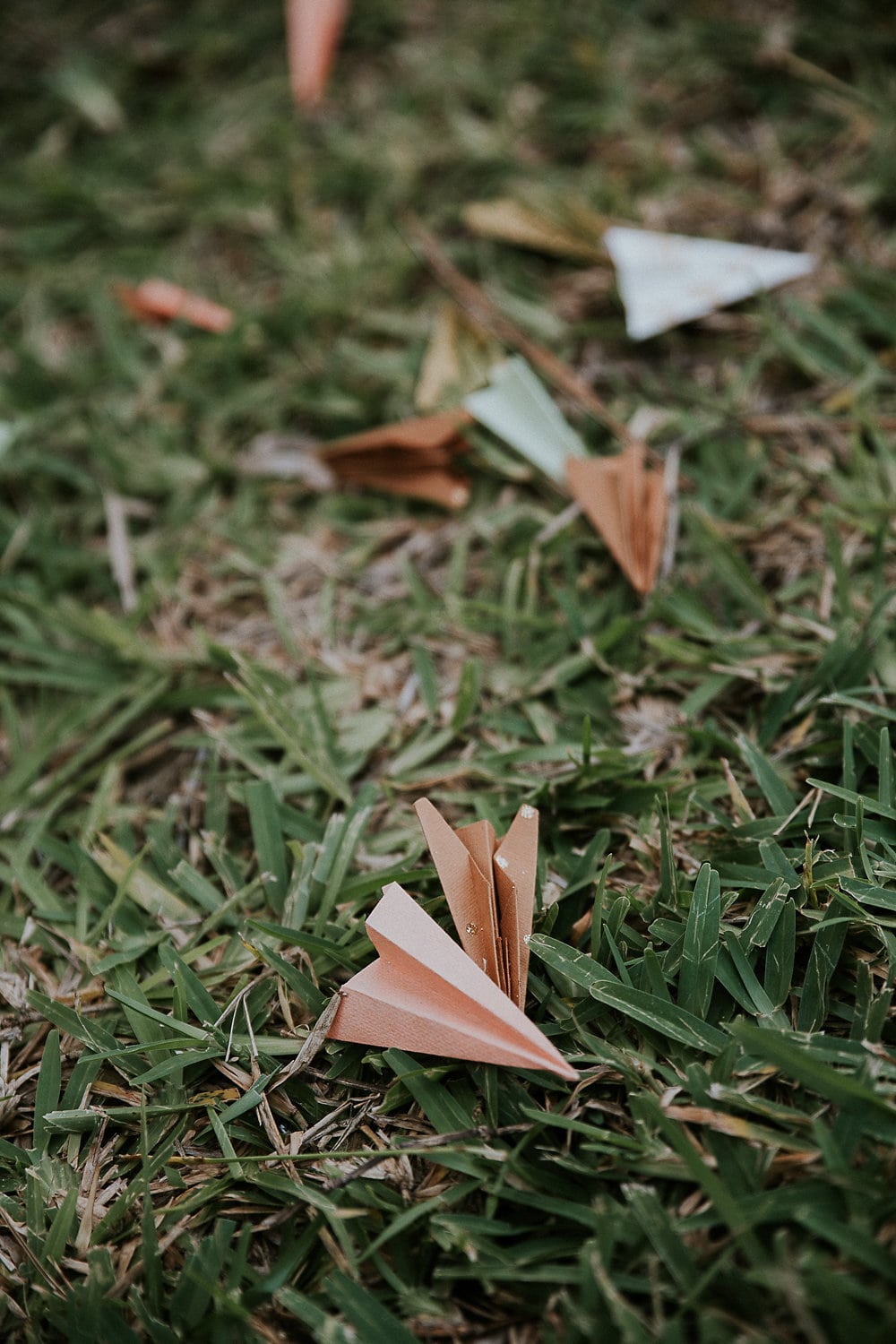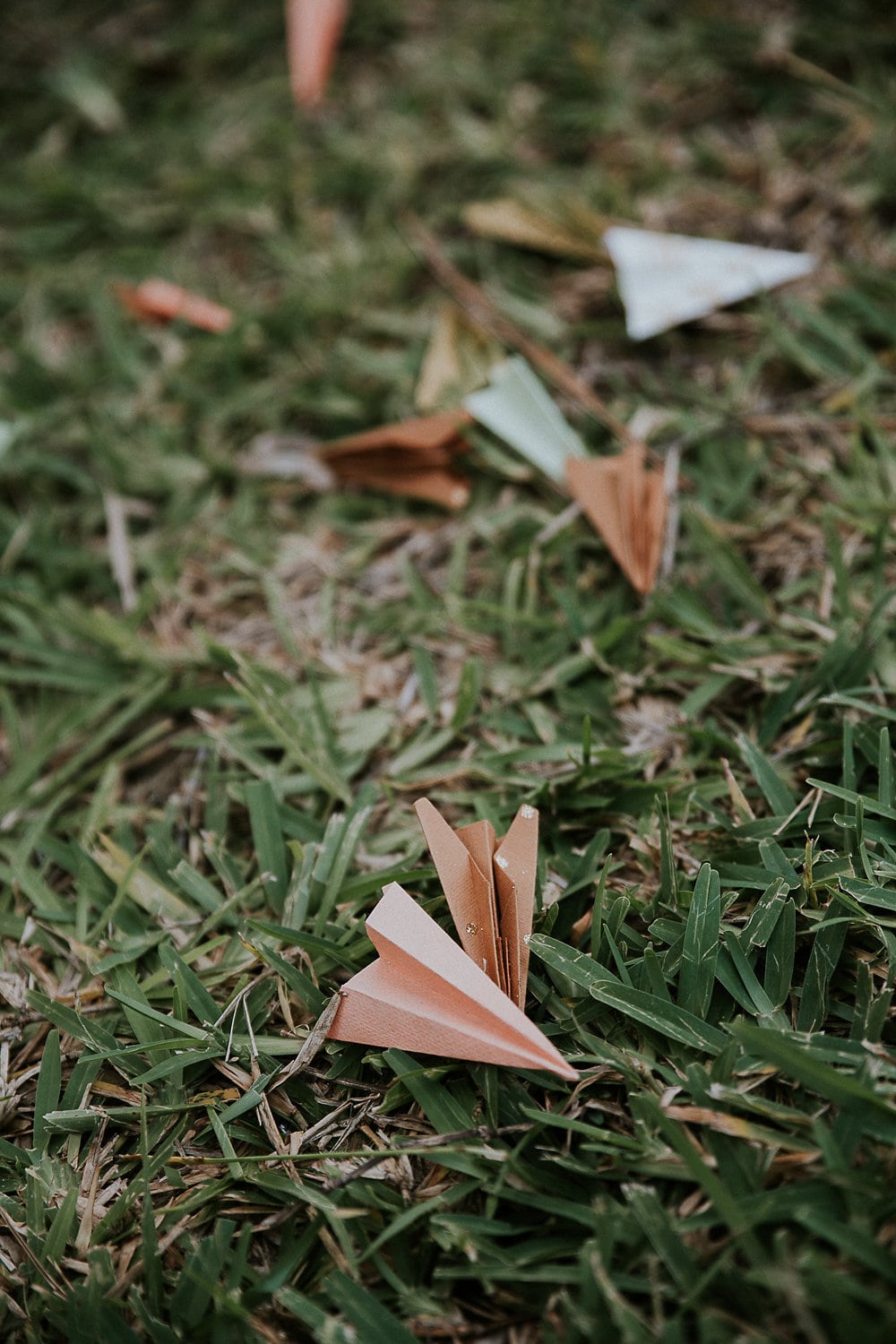 The Proposal
We were at Victoria Falls, where you could see the magnificent waterfall from left to right and I told Barry that I wanted to scream out loud that God is amazing because of this insanely beautiful creation that had just blown my mind away. And so we did, screaming at the top of our lungs while the mist from the waterfall sprayed all over our faces. Just as we finished screaming, the clouds parted and there was n ray of sunlight that shone down on us like an over dramatic movie. And when I turned to Barry to freak out about the coincidence of the occurrence he was down on one knee. Yip, it was amazing.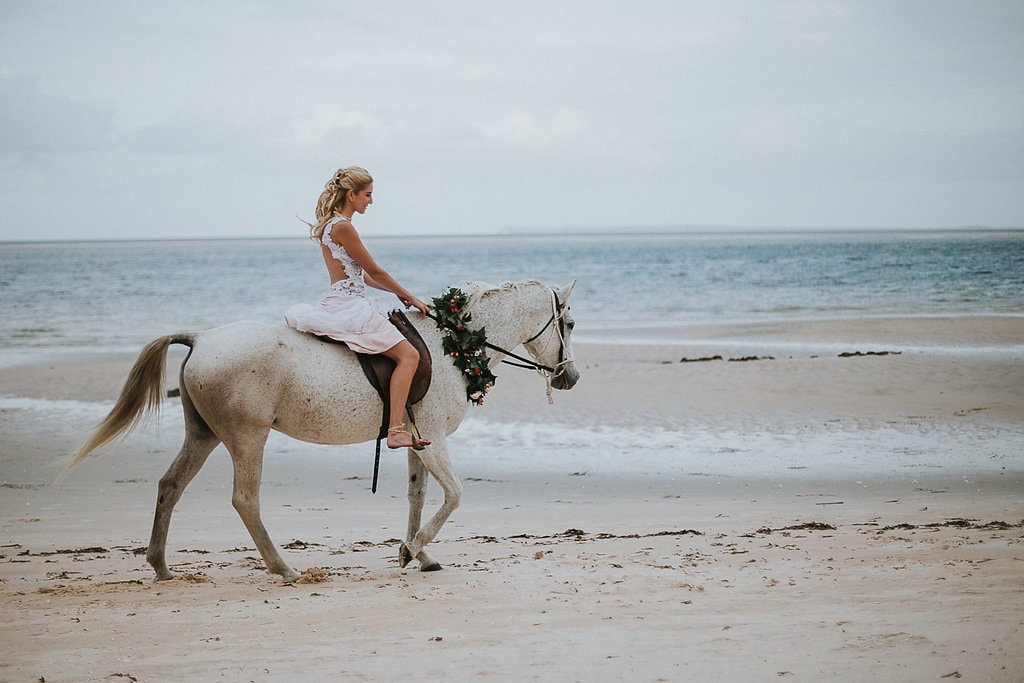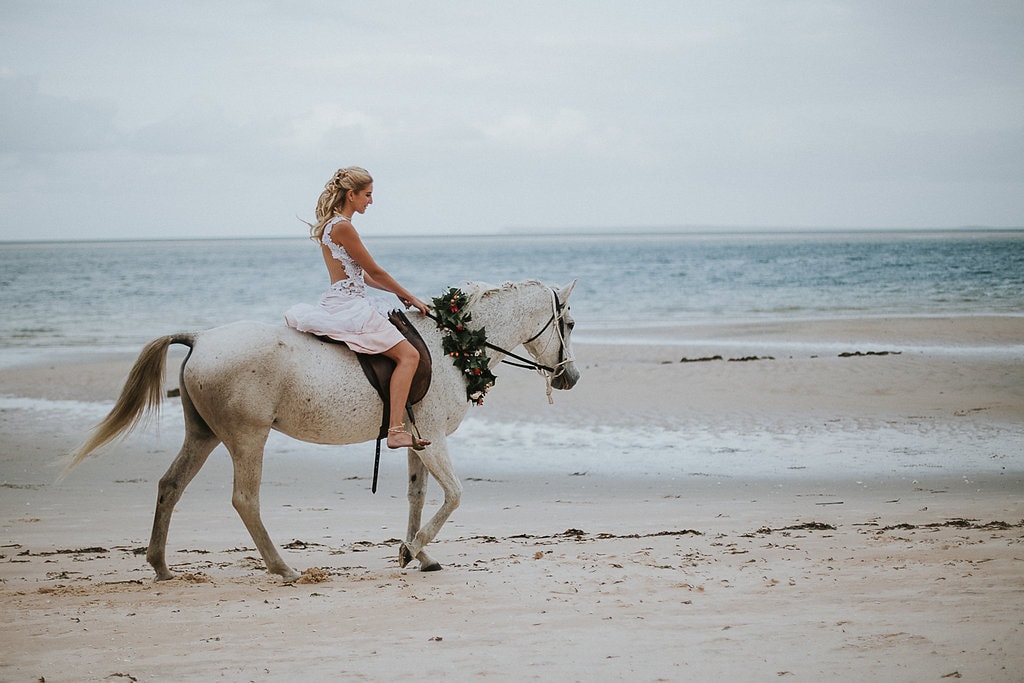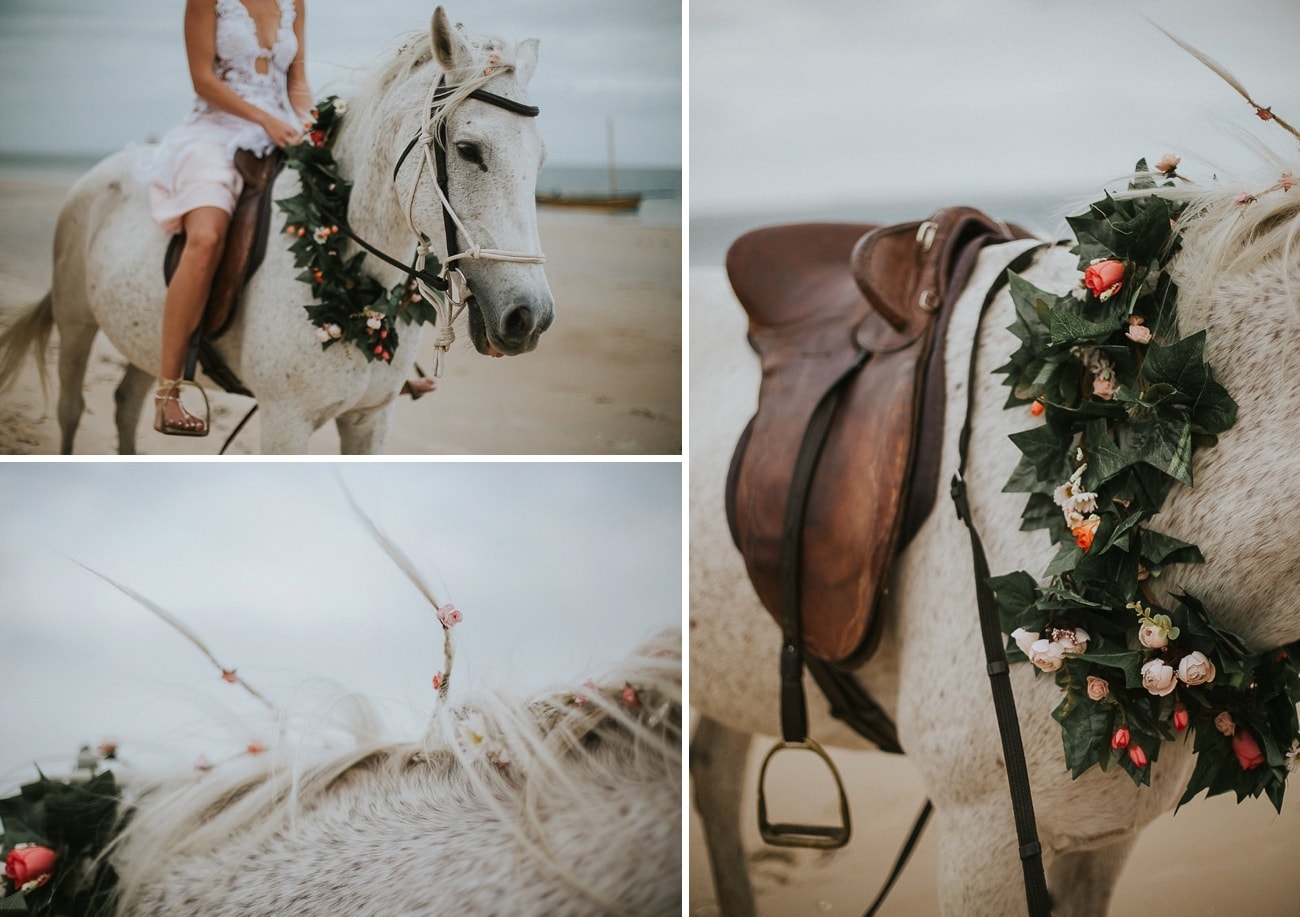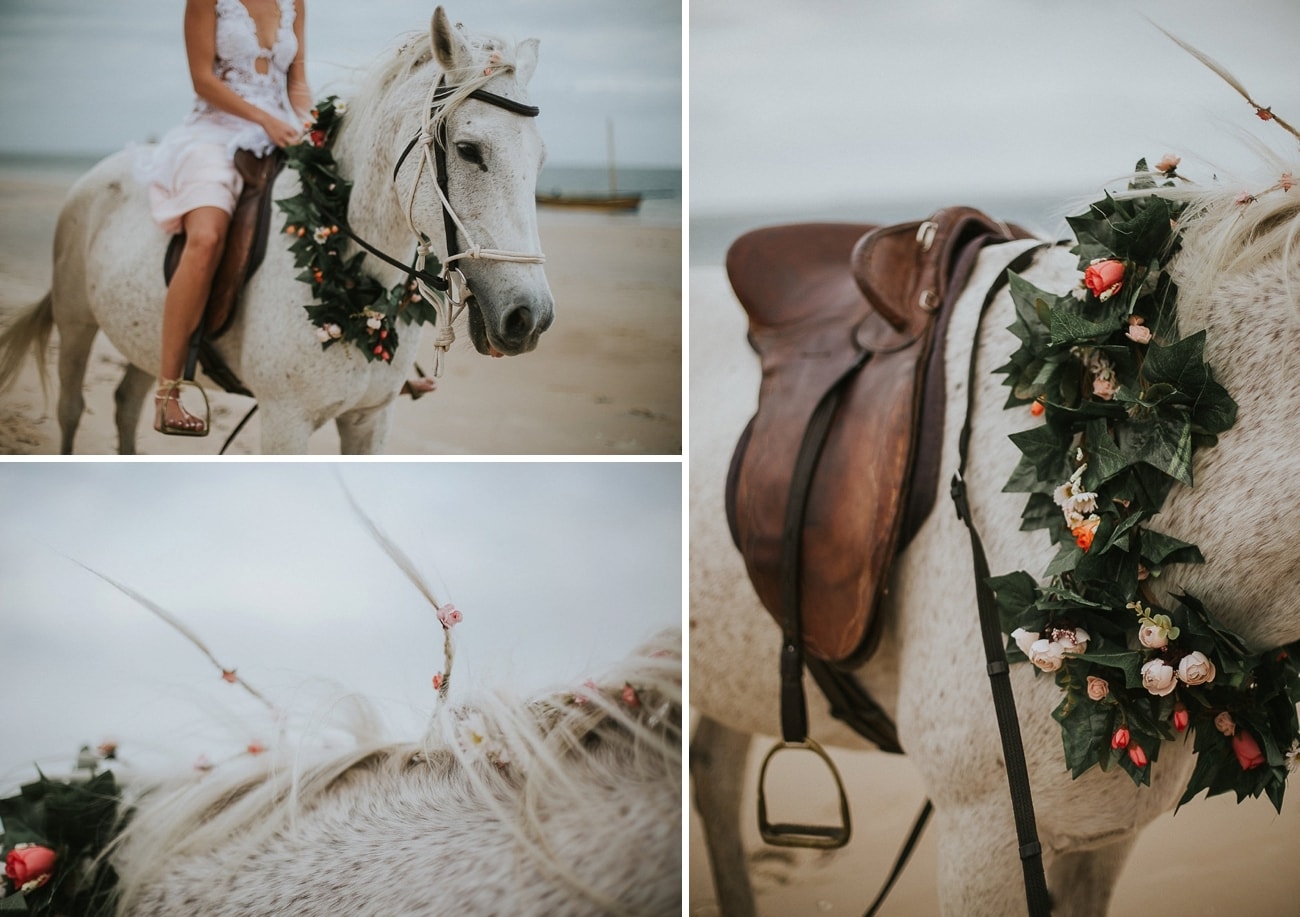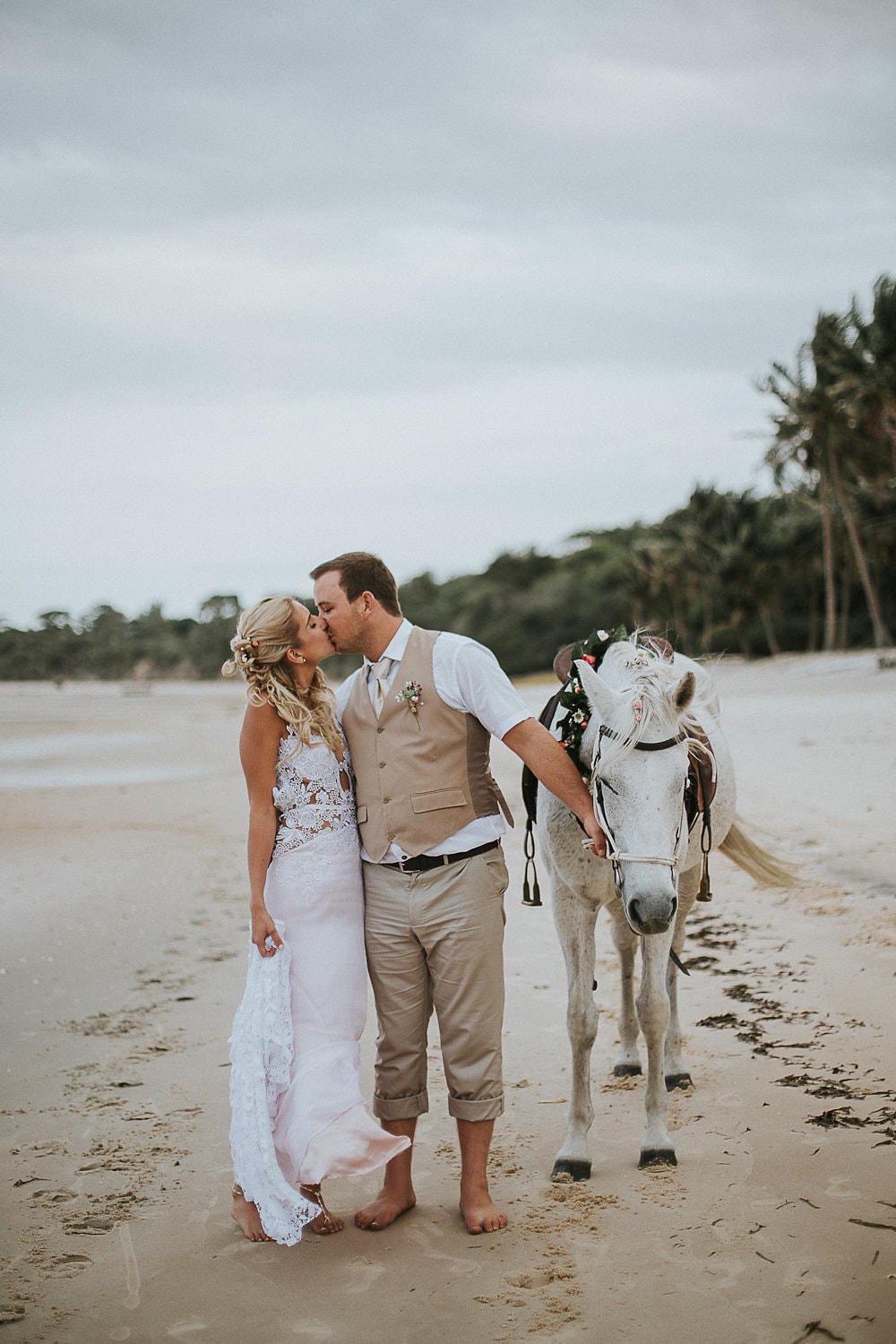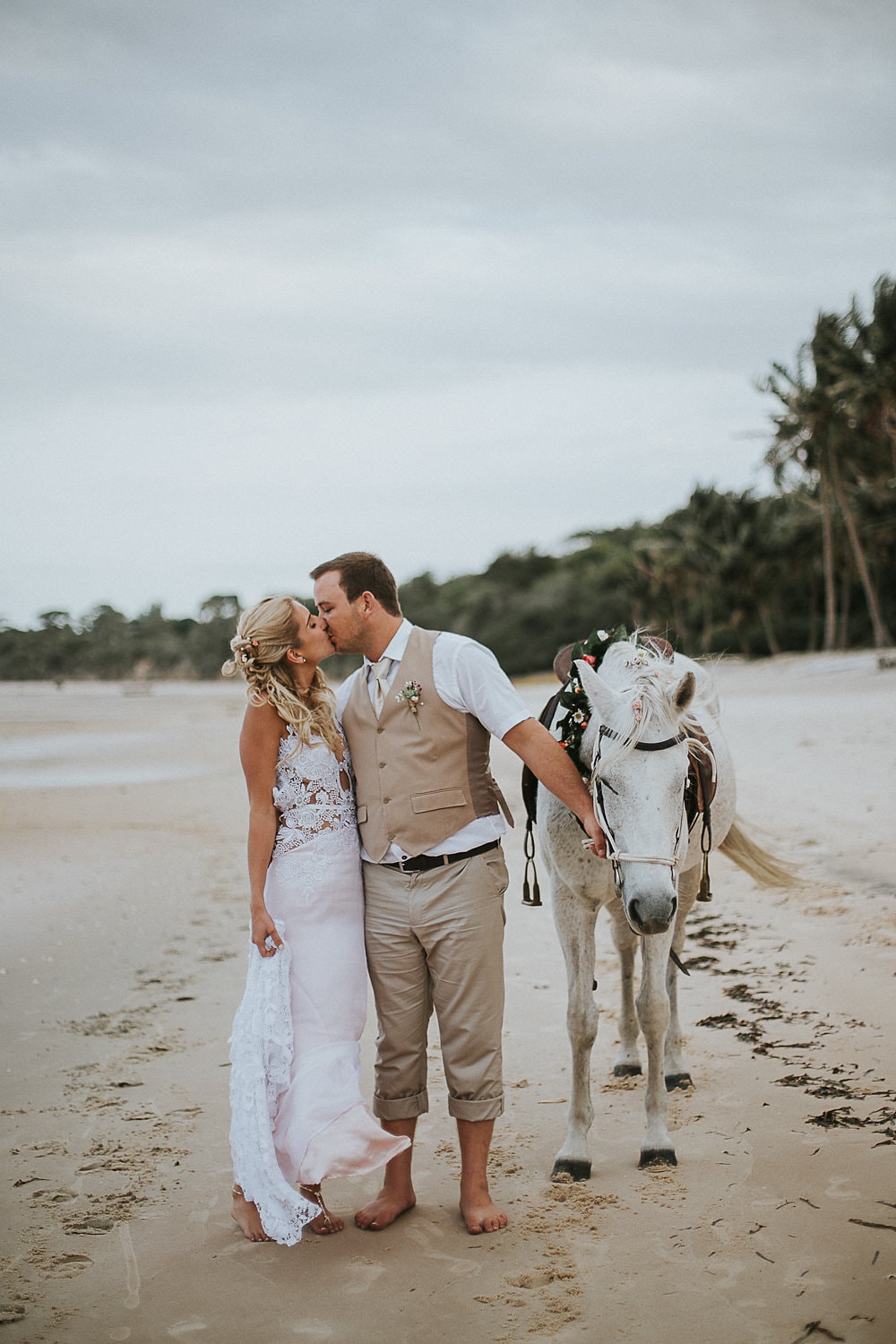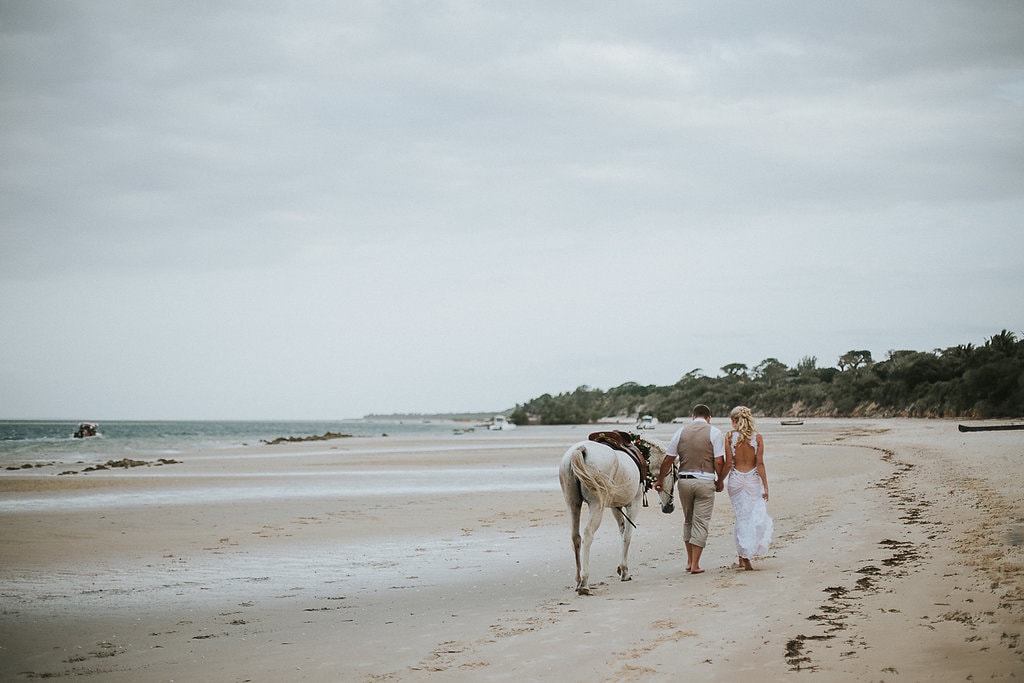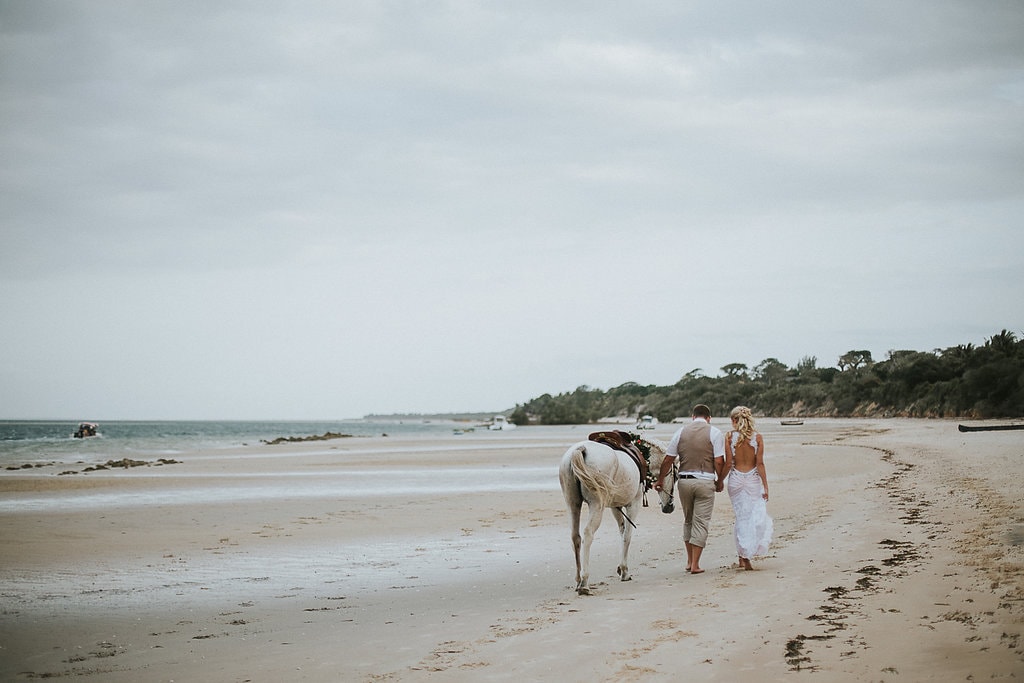 The Venue
We wanted to get married barefoot on a beach and Mozambique was one of our favourite destinations even before we had known each other. We got married at Archipelago Holiday Resort in Vilanculos as we already knew the area quite well because of family residing there. The resort has a wonderful lawn on the beach filled with palm trees where the ceremony was held.
Wedding Style
The theme was a rustic, yet elegant, beach theme. My colours were mint, coral and gold like the island ocean waters, the reefs and the golden sun. My focus was to find beautiful rustic ideas and make them my own, to keep it simple and affordable as we only had three and a half months to plan the entire wedding and at the same time I wanted to DIY most of it so I am able to tell my kids one day of my efforts and appreciation.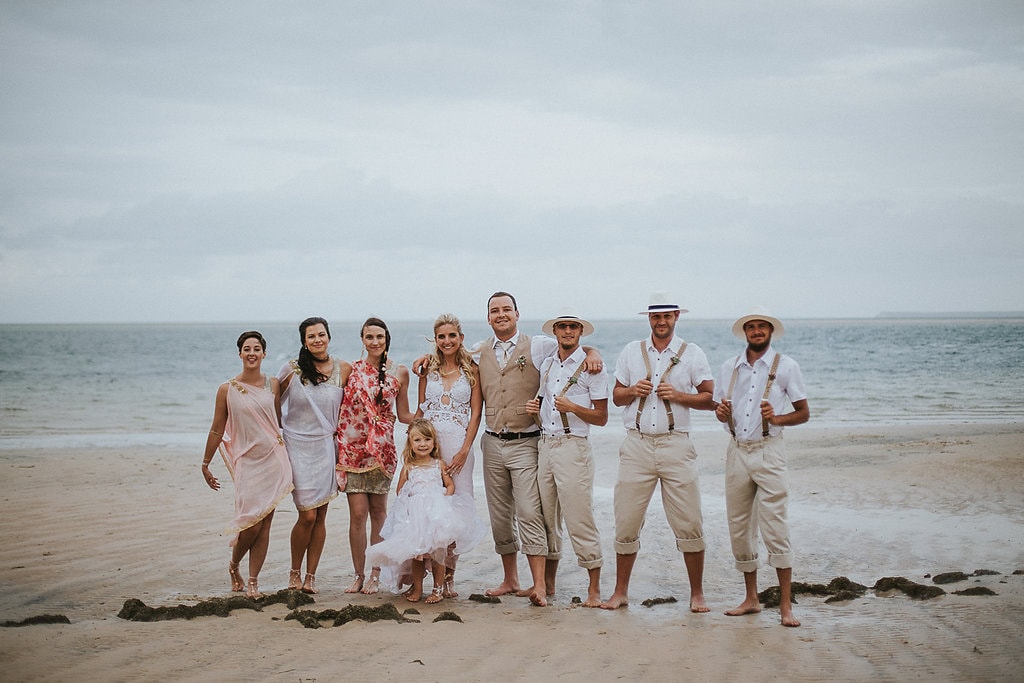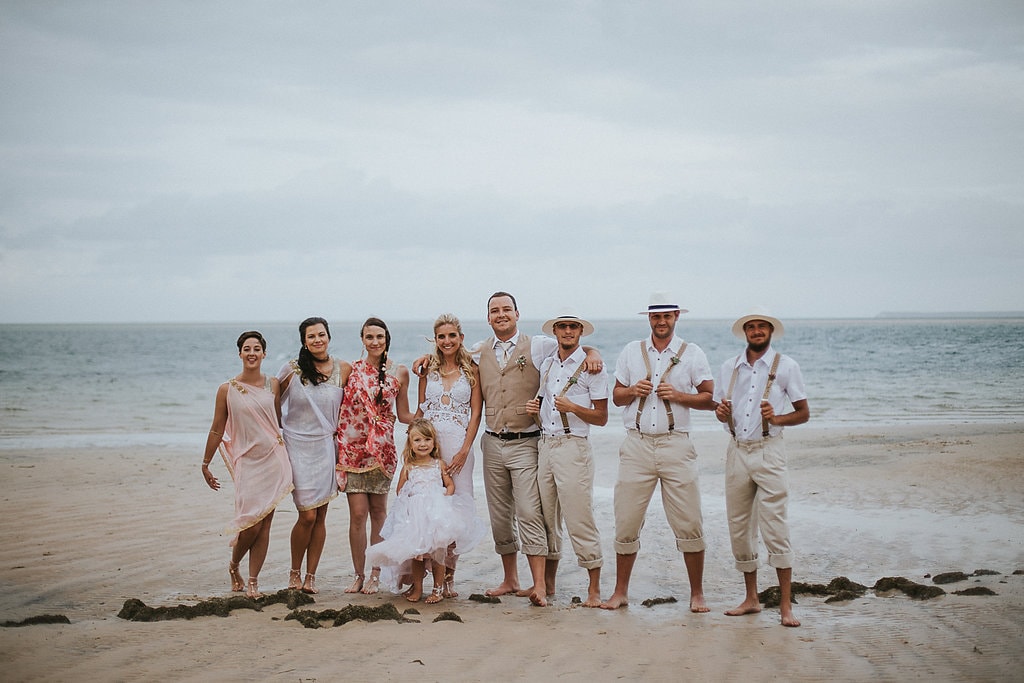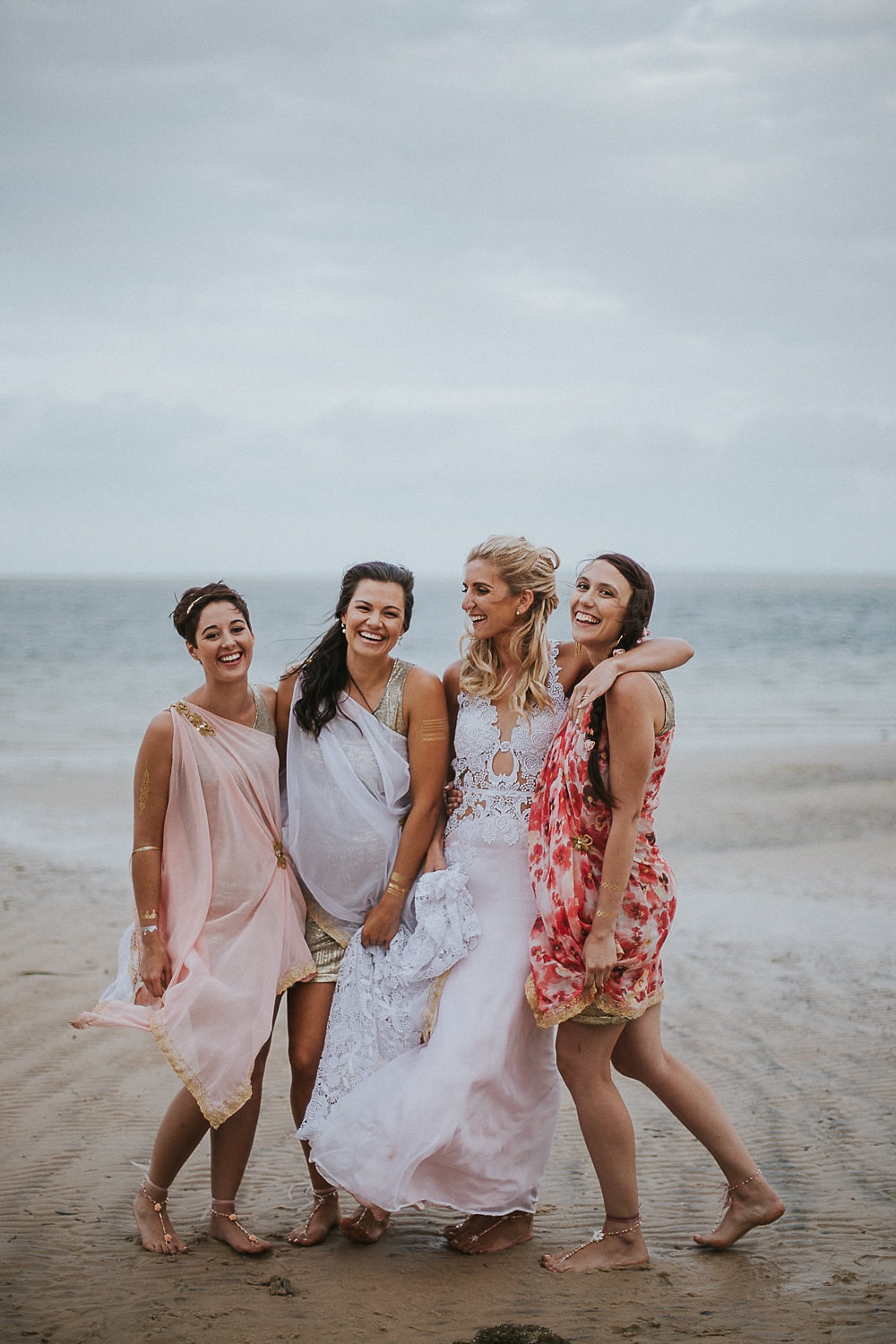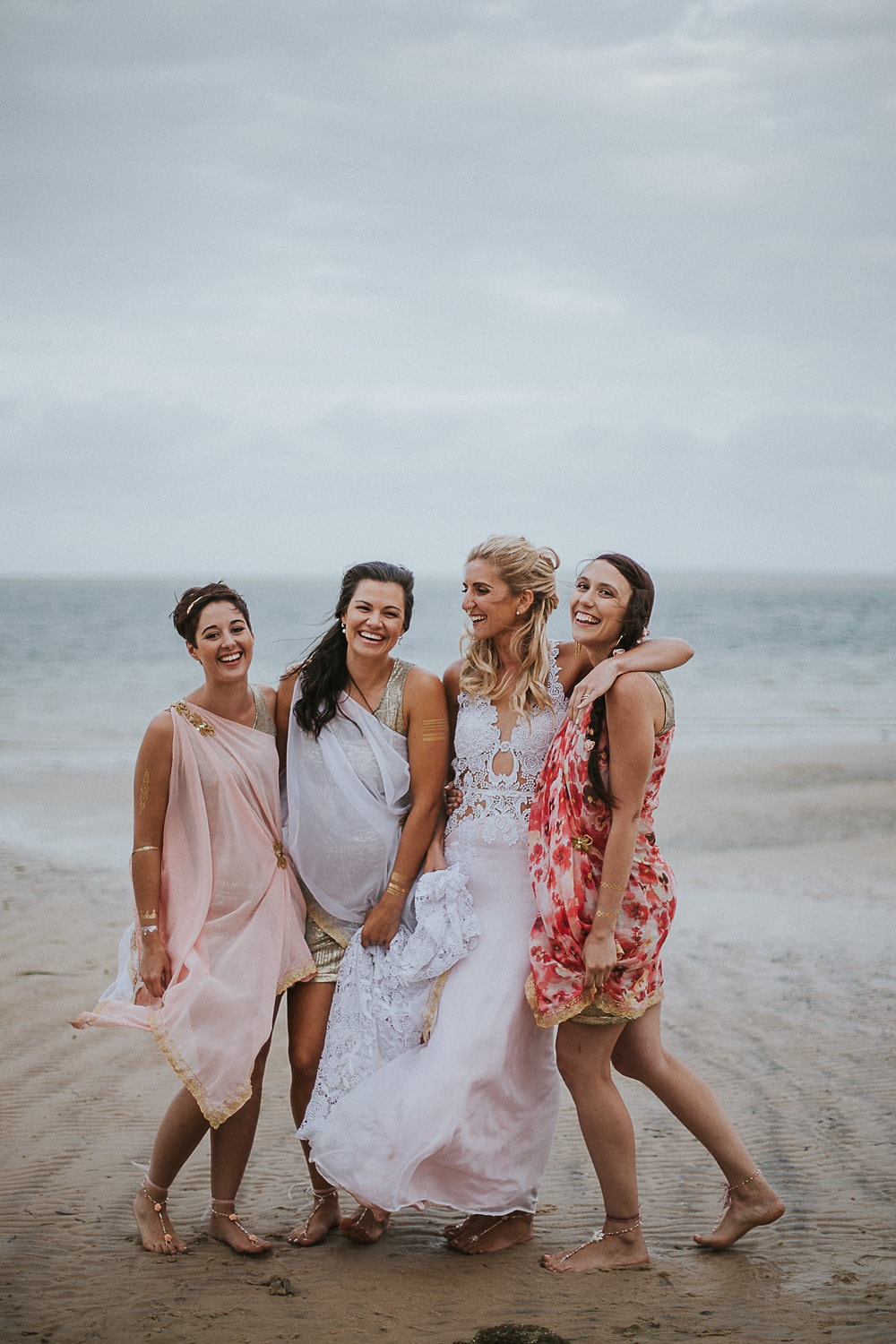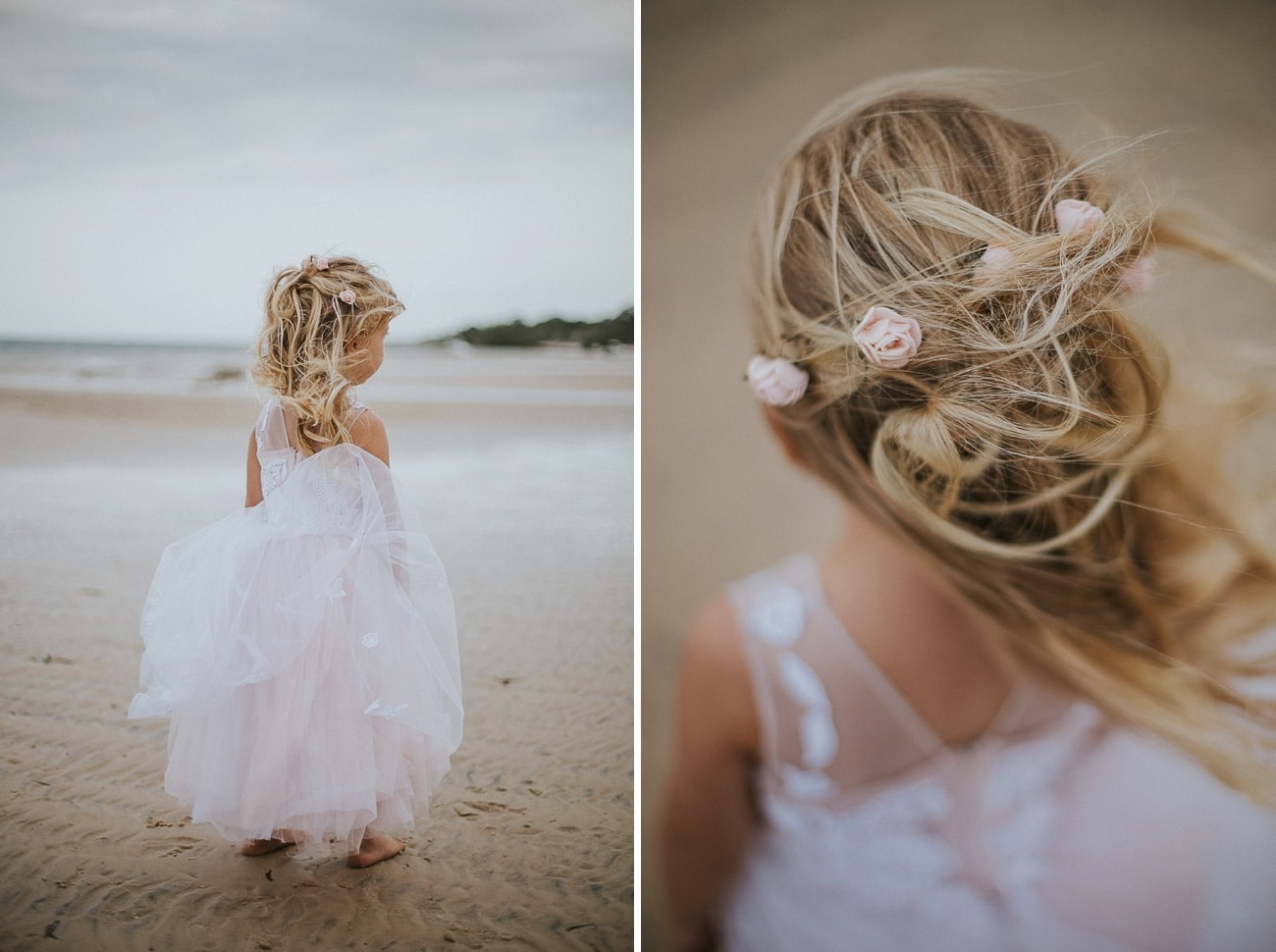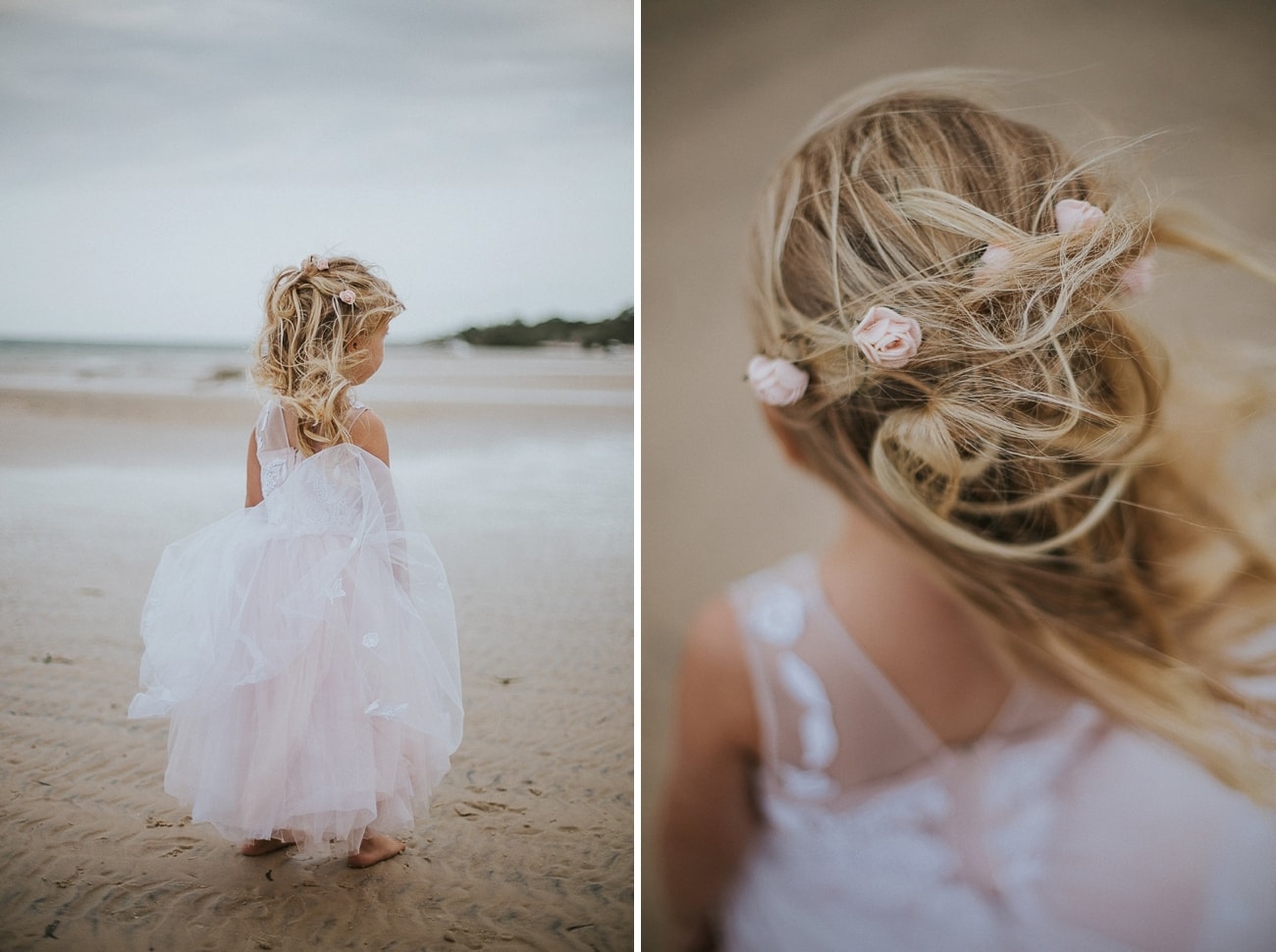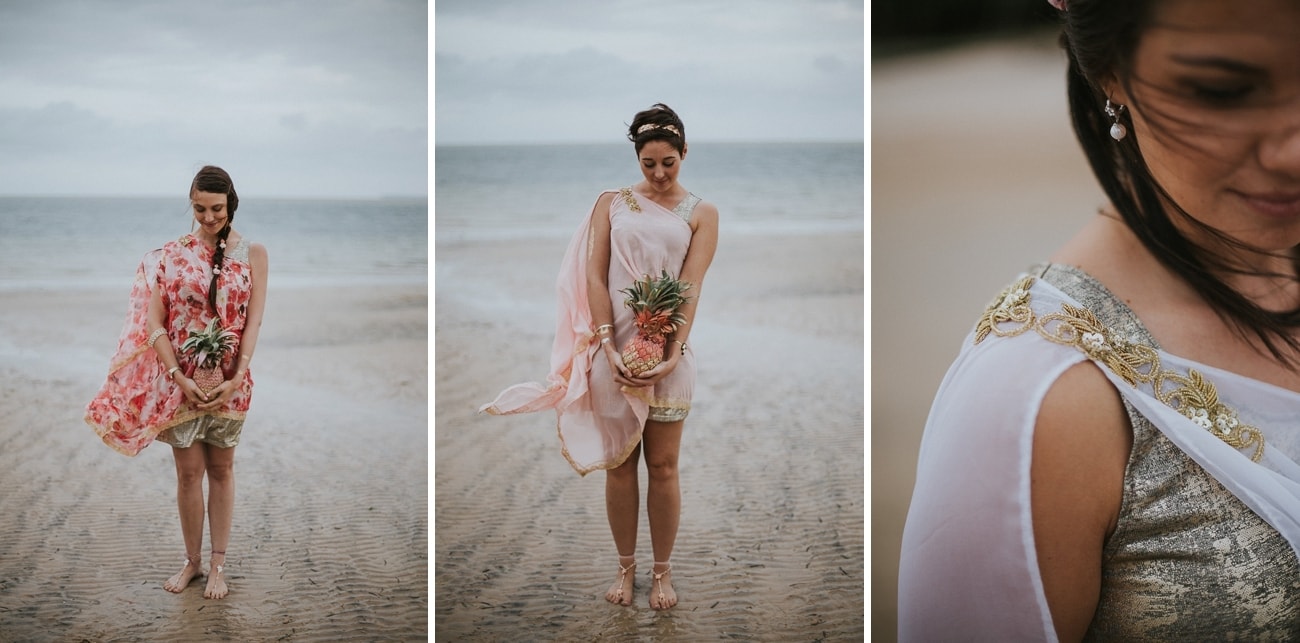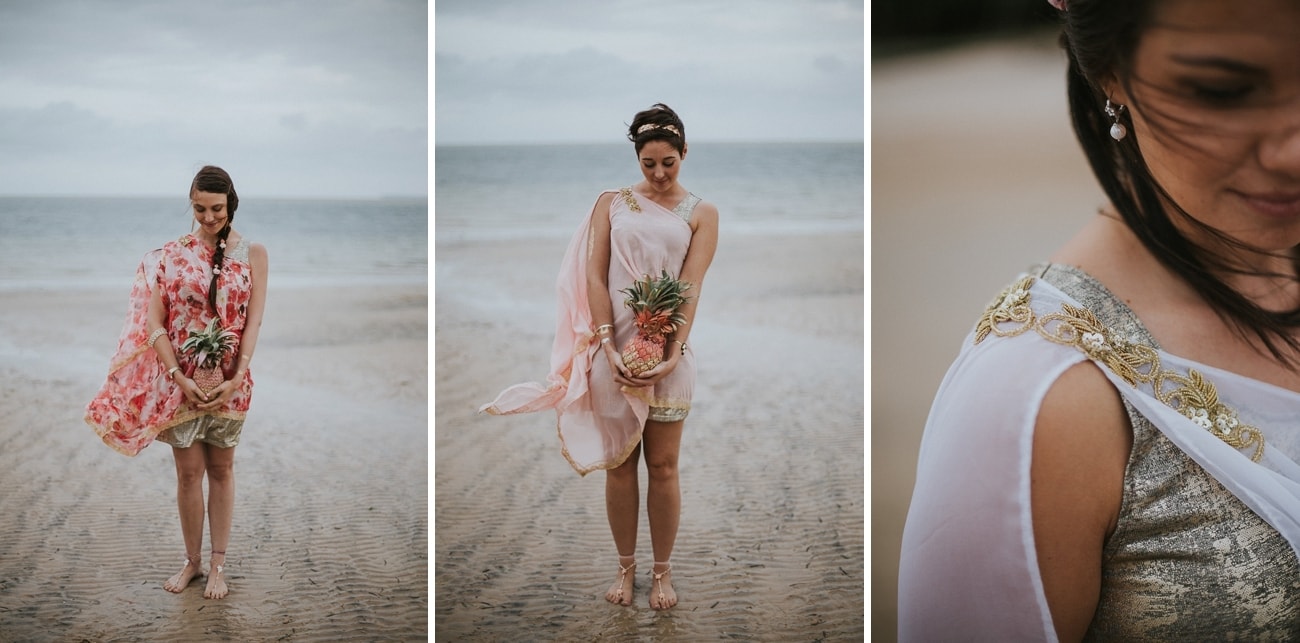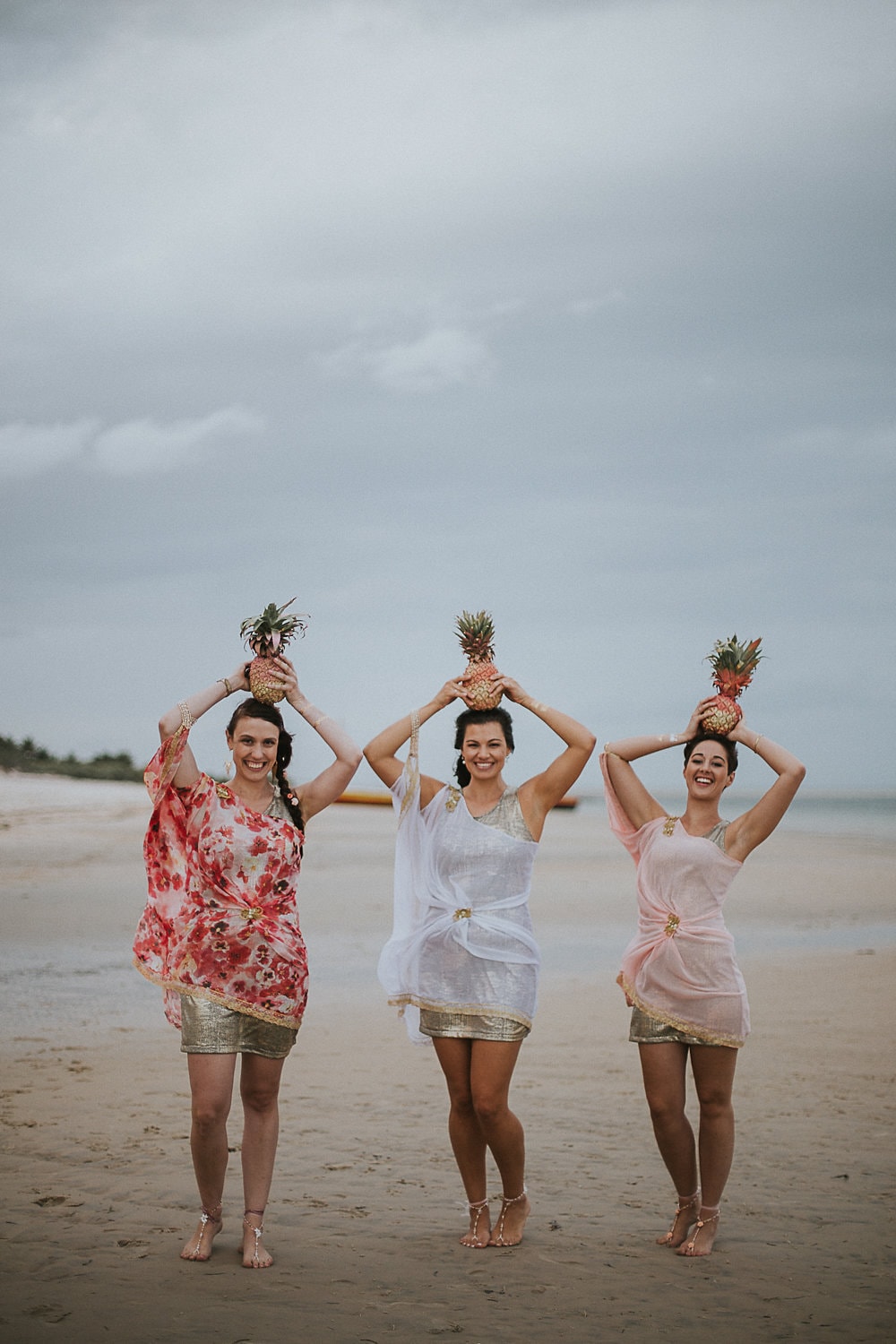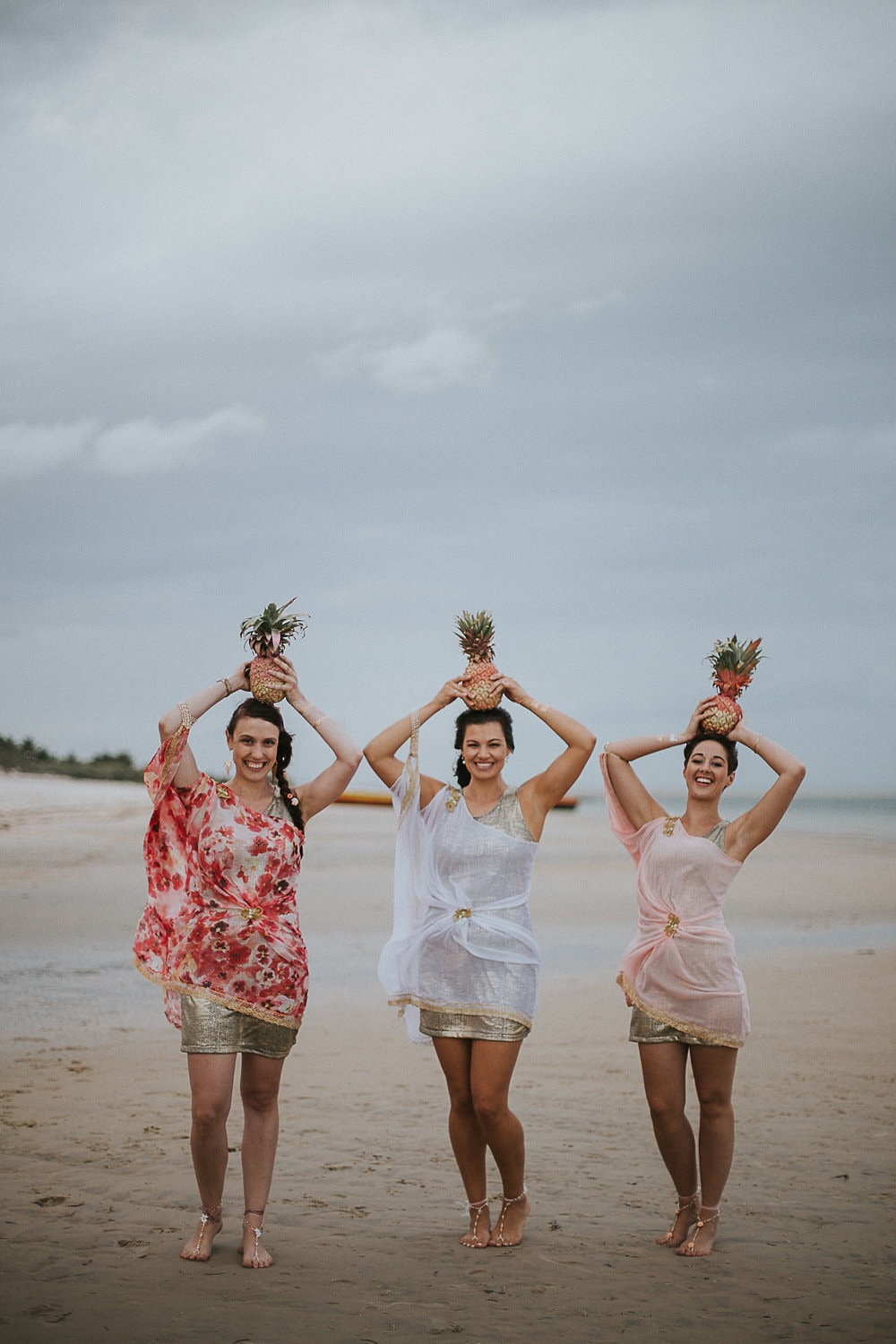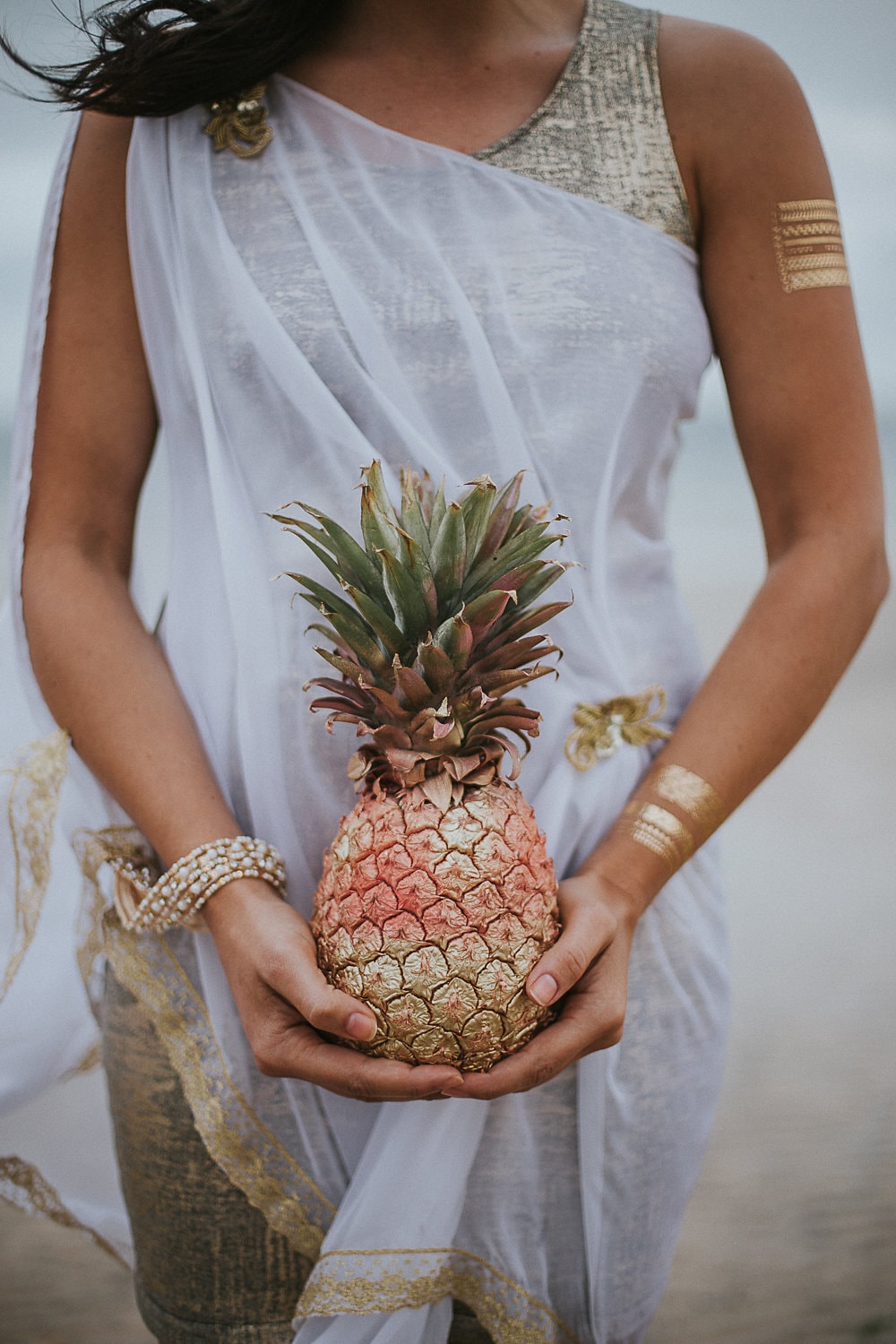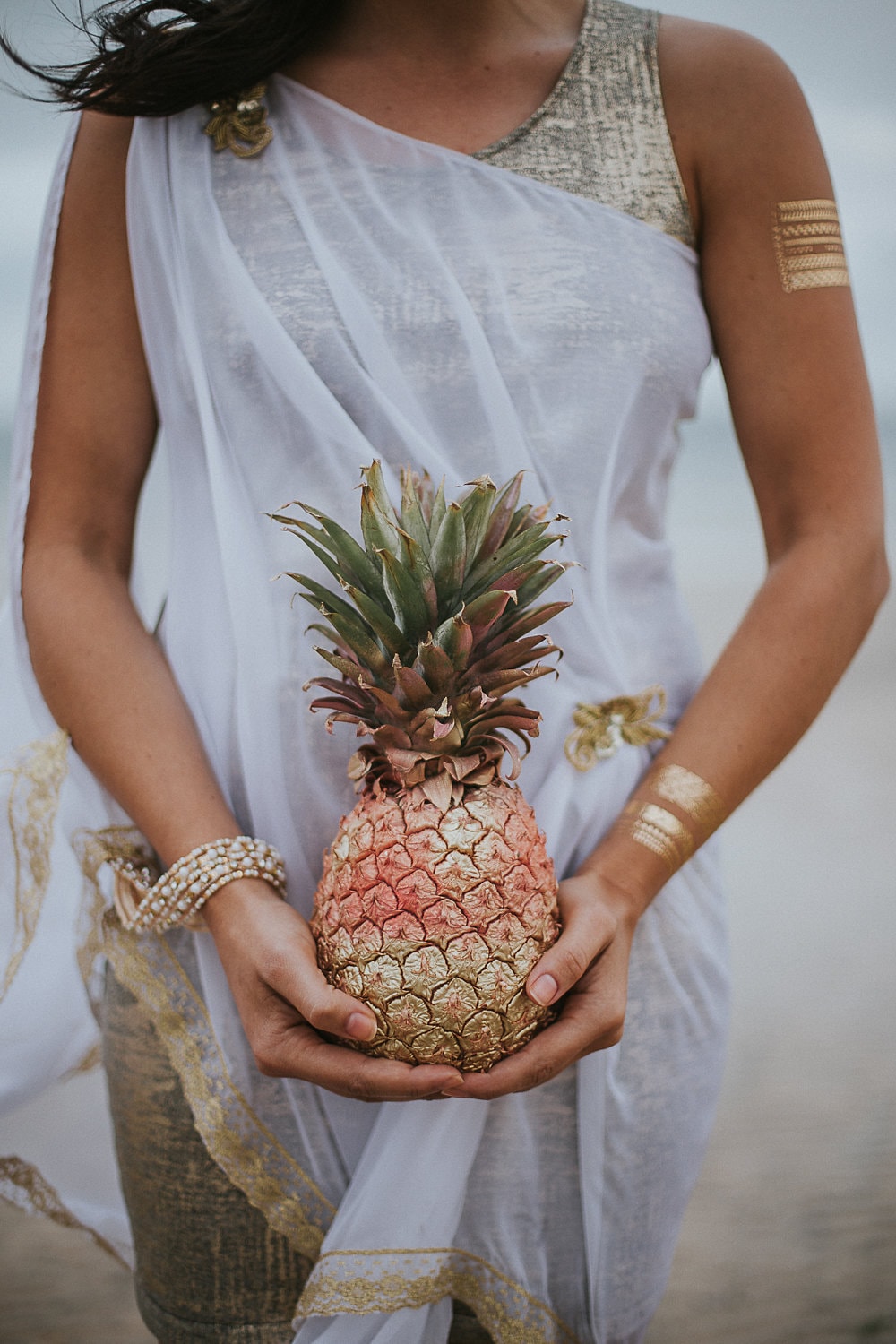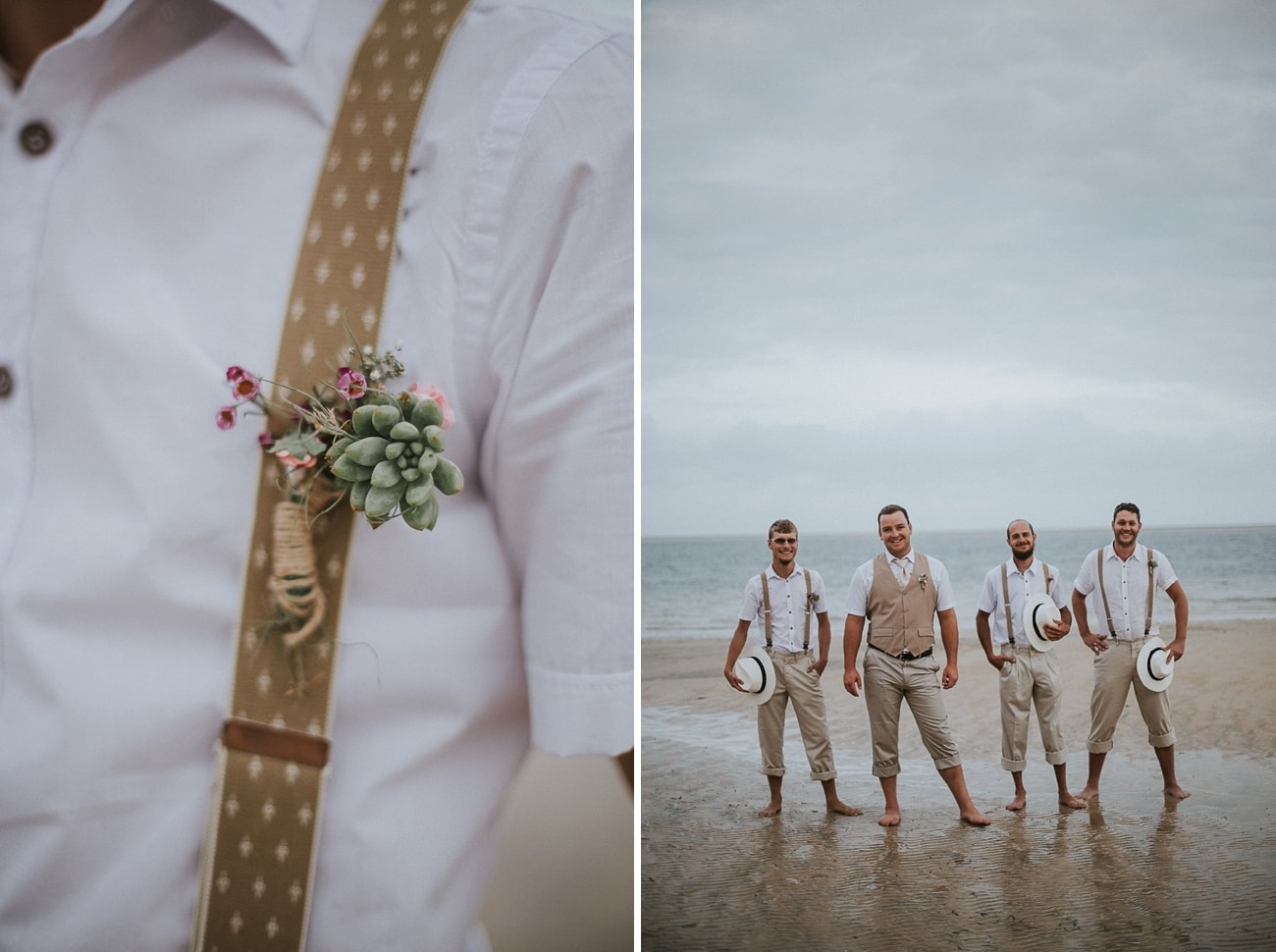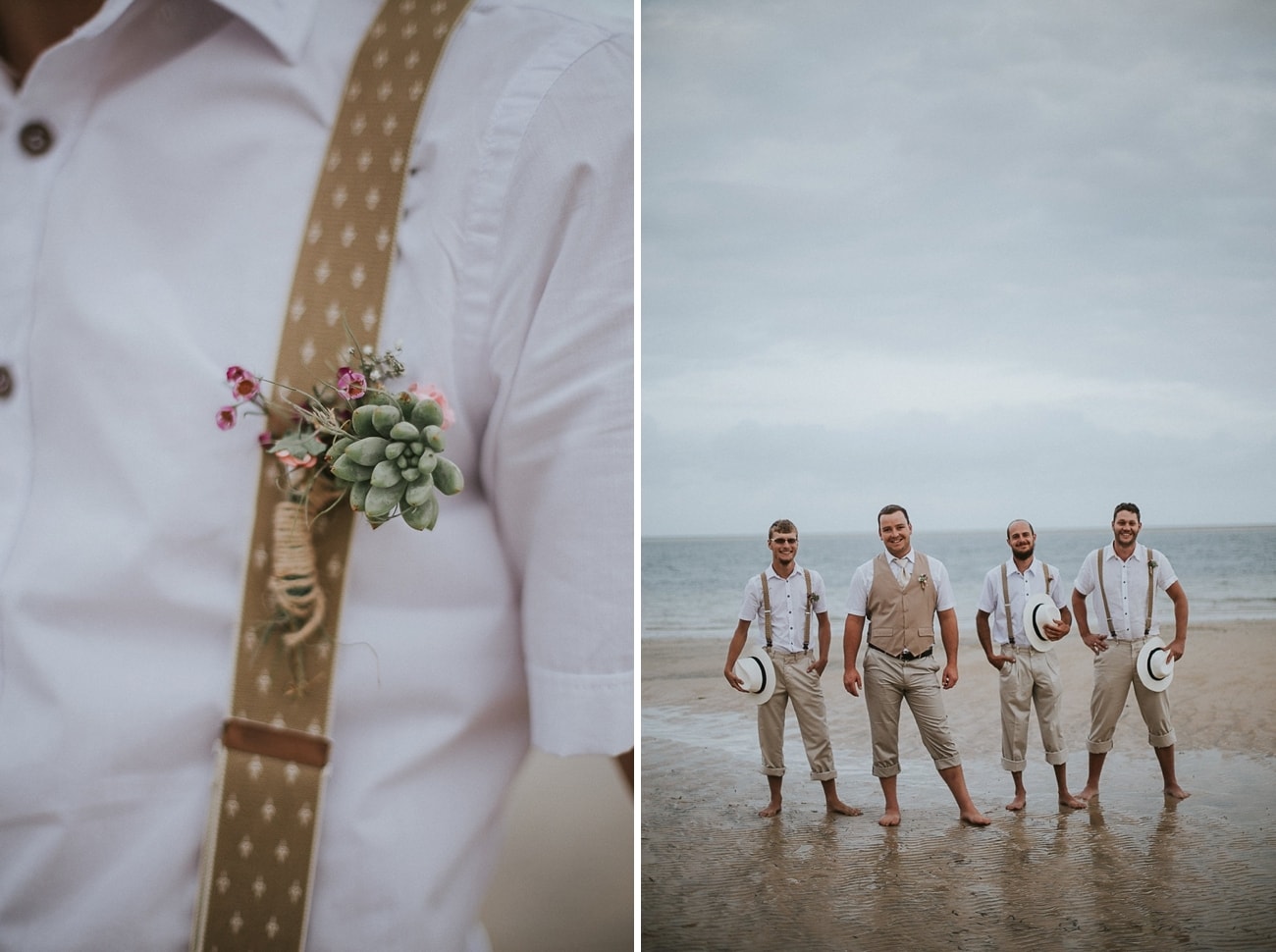 Wedding Details
We created homemade scrolls that contained promises that we were making to each other which we had to read out loud and sign. We also drank red wine symbolising the blood of Christ which holds our marriage together. My husband drank from the glass, offered it to me and after I drank myself it was wrapped in a cloth and shattered with a small hammer to symbolise that no other was to drink from the same cup. My wedding band was also a special token on the day as we discussed that I would just use my engagement ring to save money, but my husband surprised me with another ring as the rings were brought forward. The wedding gifts were bottles of Mozambique chilli sauce, our personal favourite.
DIY Elements
My invites were 'message in a bottle', self-made with sand from the very beach where we got married. My wedding dress, my daughter's flowergirl dress, as well as the bridesmaid dresses, were all handmade. We DIYed the flower necklaces that hung on the horses, the outside glass lanterns that hung from the trees. The name tags on the tables were spray painted shells which also came from that same beach. My flower vases were used painted wine bottles. My friends folded paper airplanes which we used for confetti. The cheese board was a DIY wooden surfboard. And so the list continues… most of the details were DIY.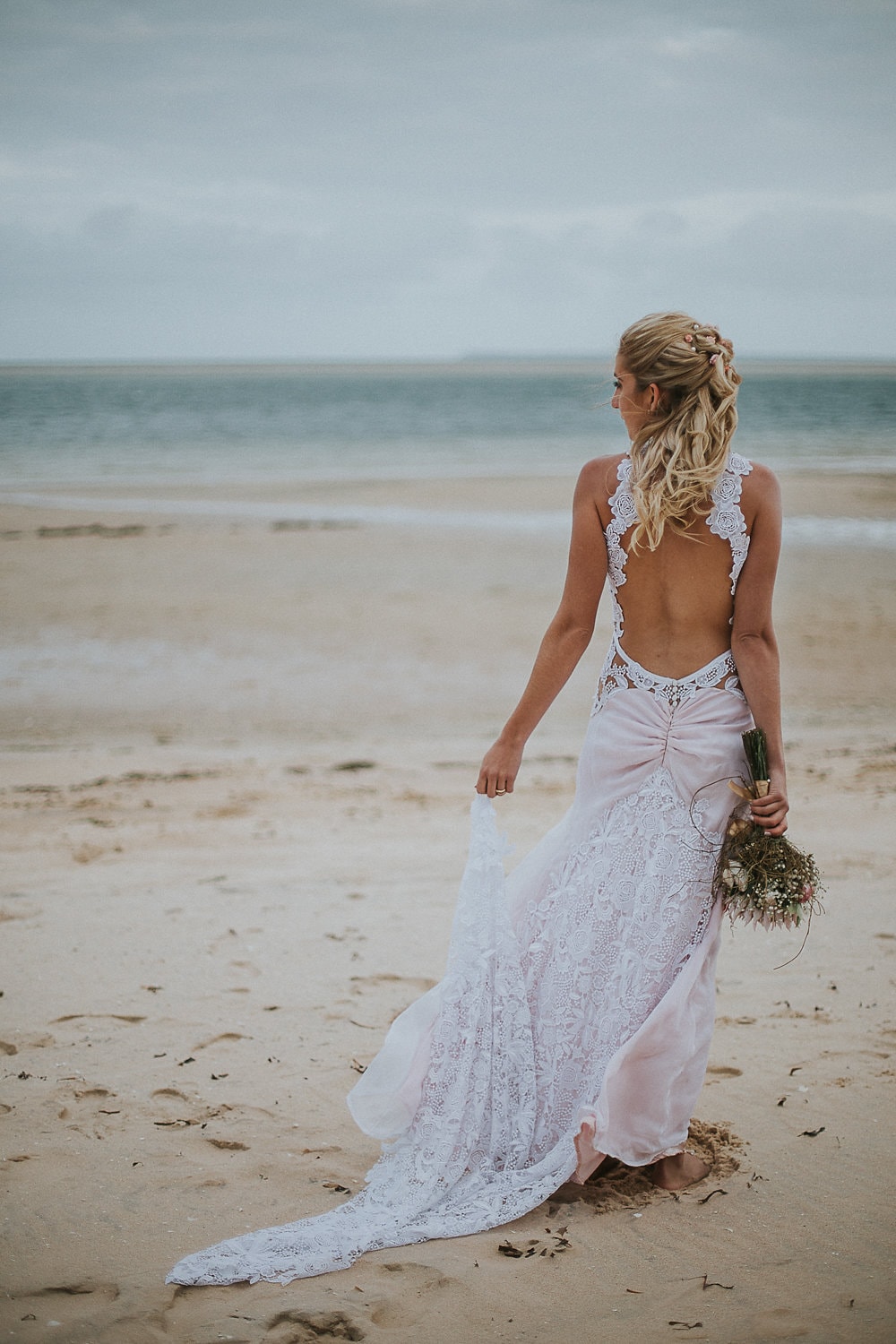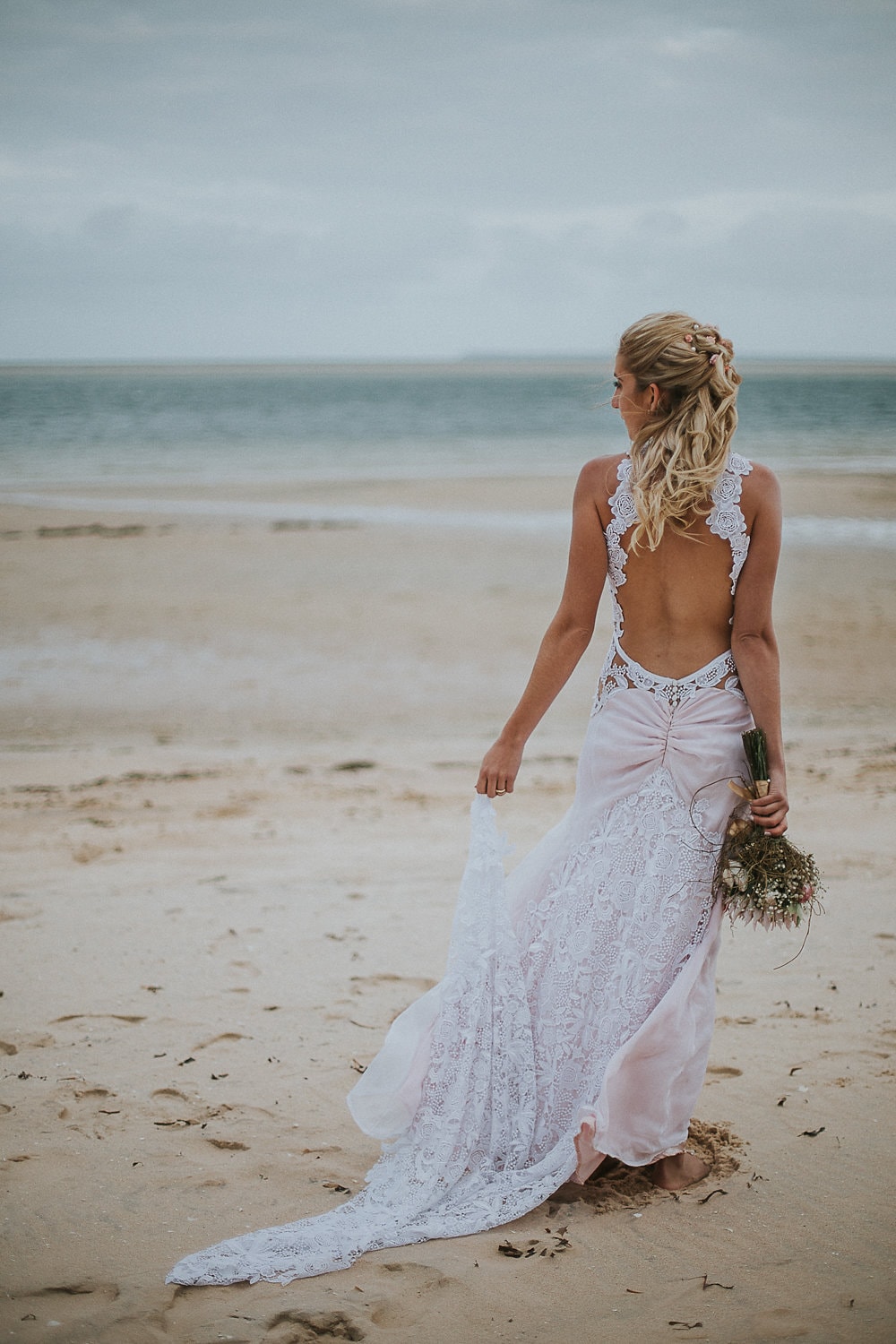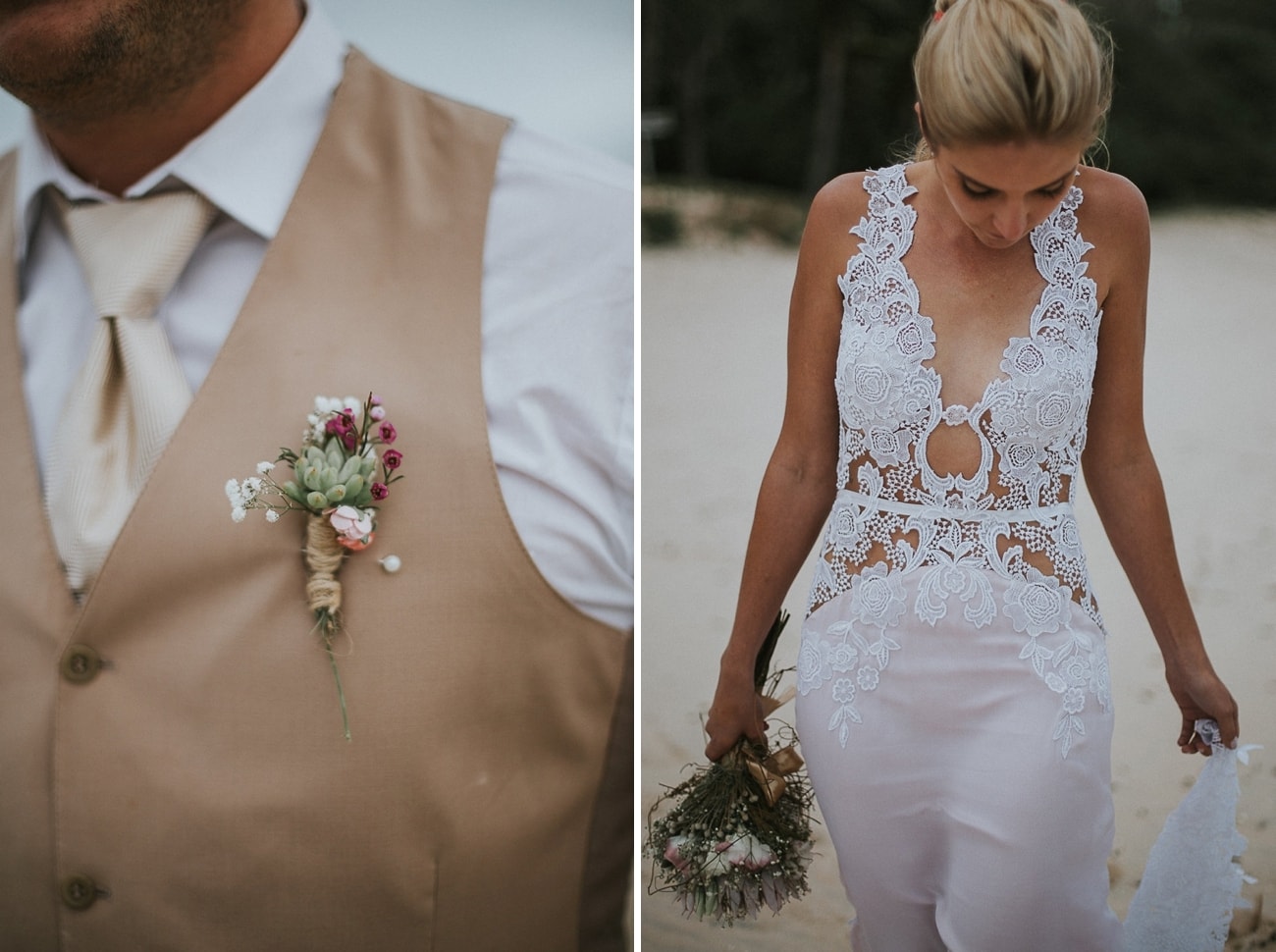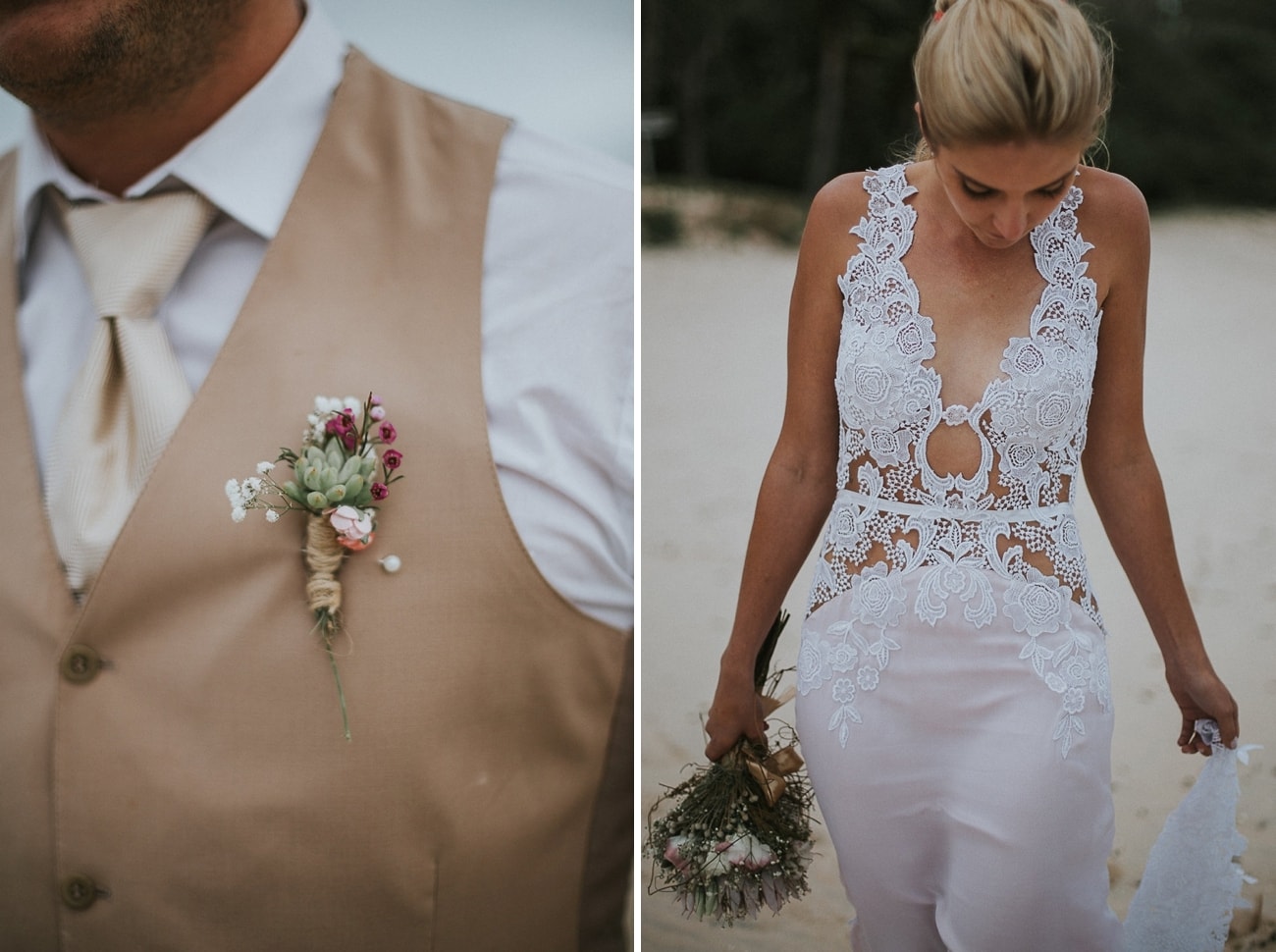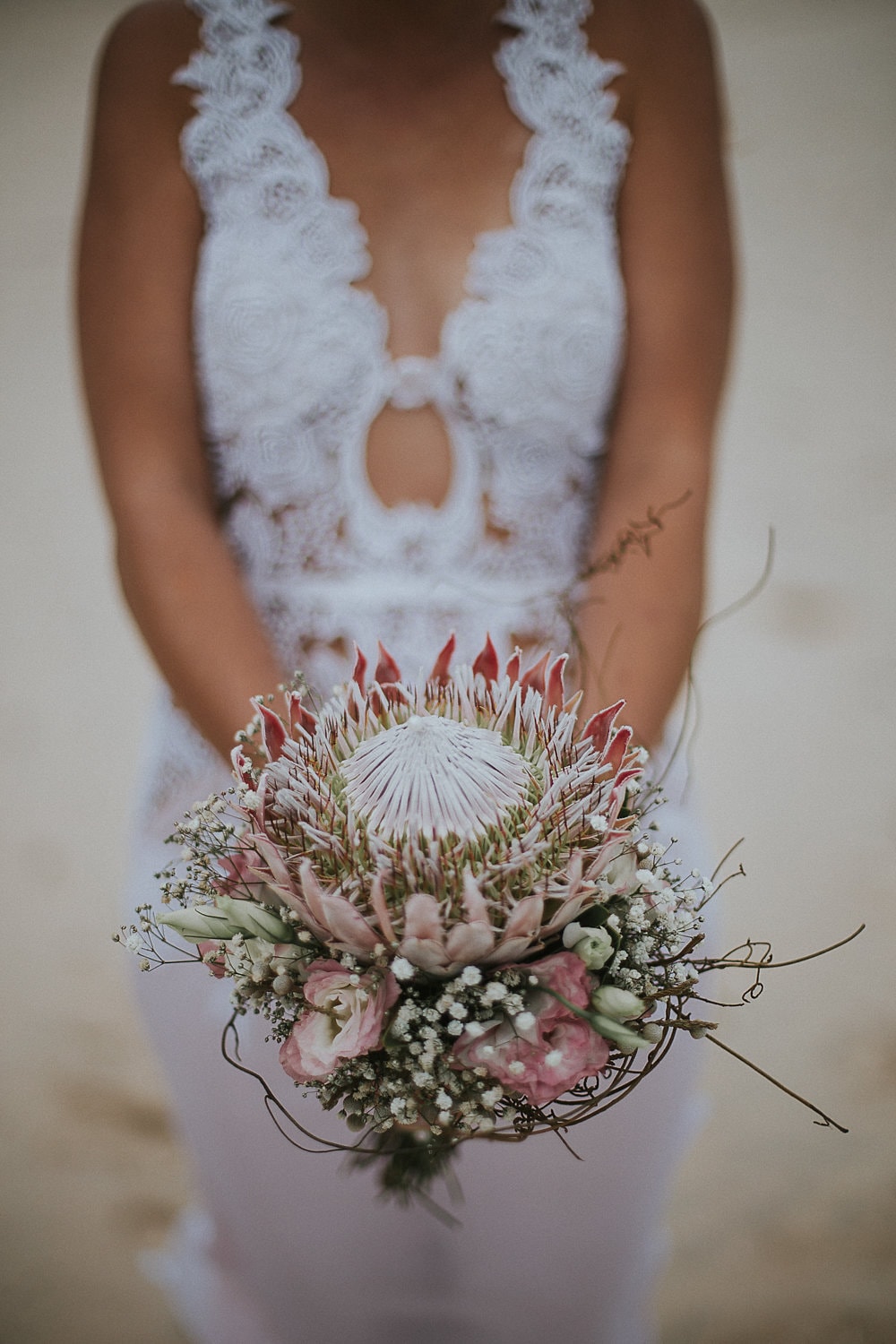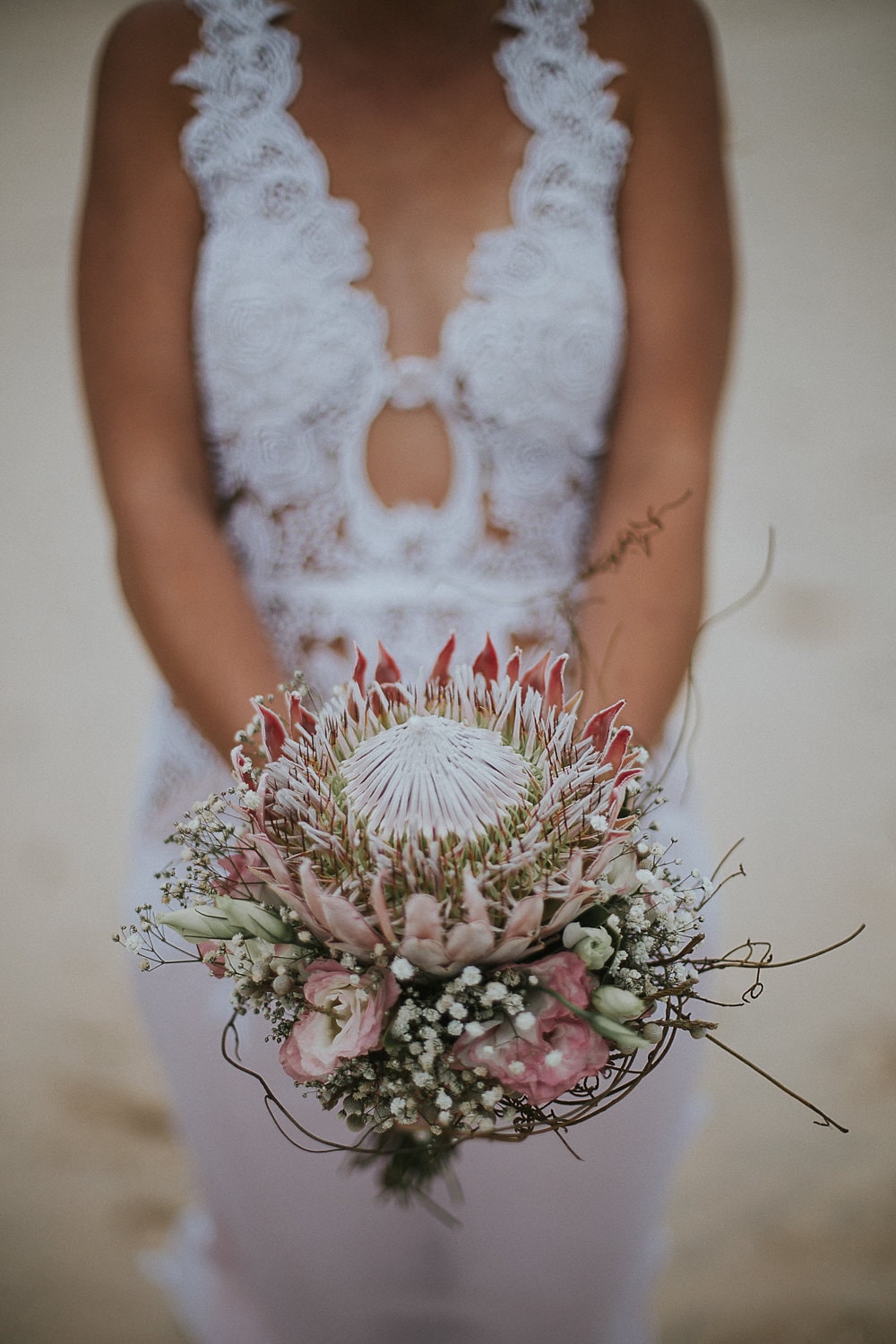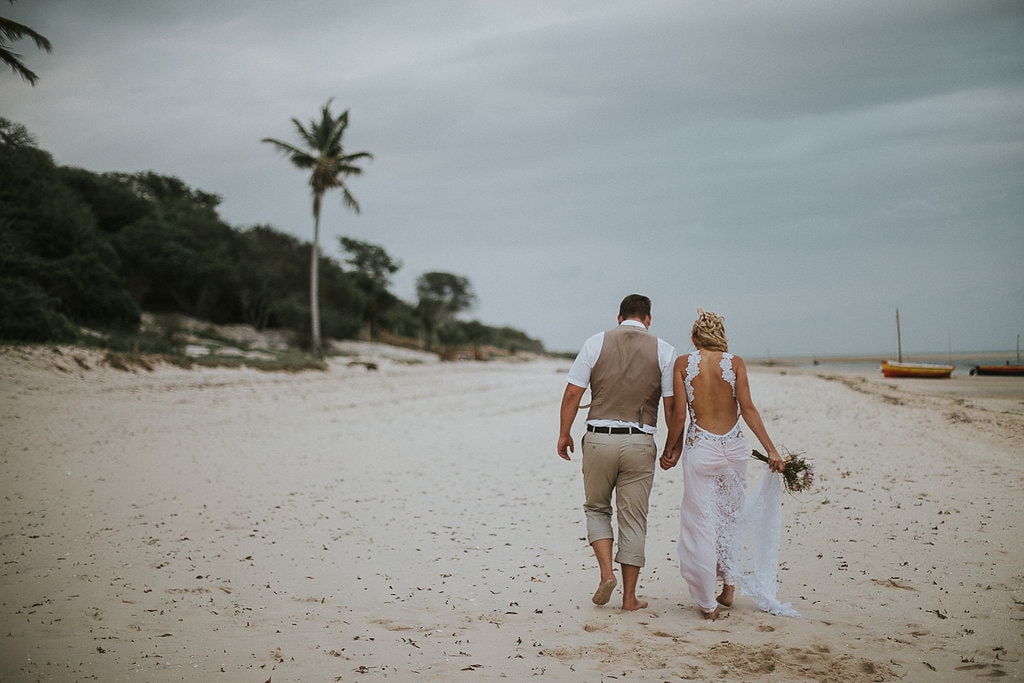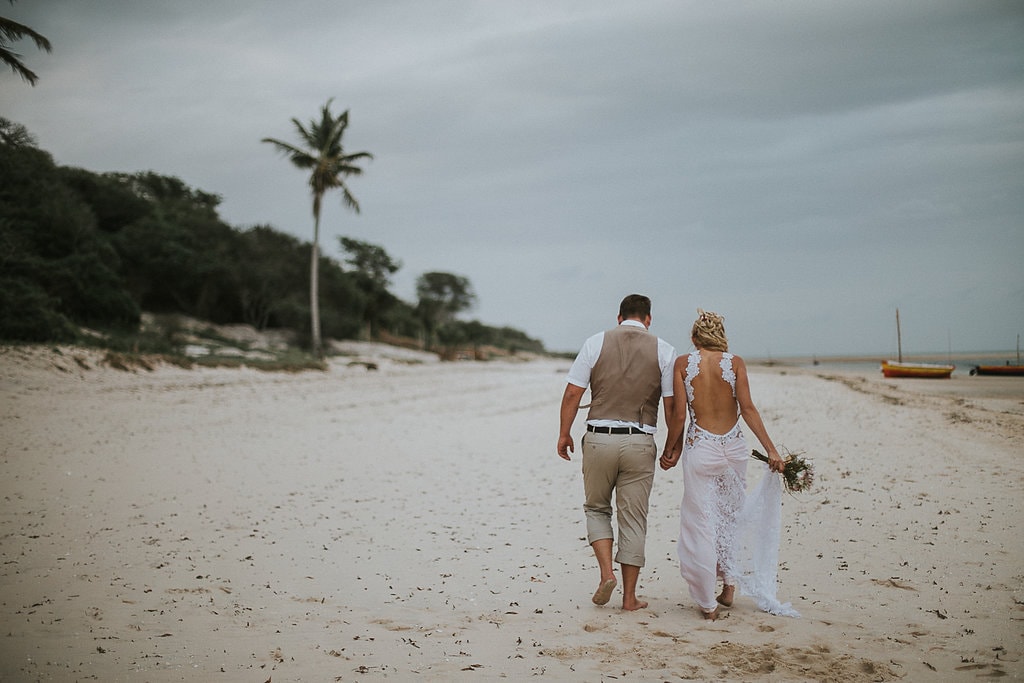 The Dress
The wedding gown was inspired by a combination of ideas that I found online. I decided to be brave and make the dress myself even though I had no idea where to even begin. A family friend helped me immensely to turn the idea into real life and with much effort, time and tears it all came together. My daughter's flowergirl dress was also made by myself from the same material.
The Bridesmaids
I had four, one of whom unfortunately couldn't make it. The outfits were island-style chiffon over a plain golden dress. Each chiffon was a different shade of coral/pink and the maid of honor wore a floral chiffon that was a combination of all the other colours. These were also made by me with help from my dearest mother.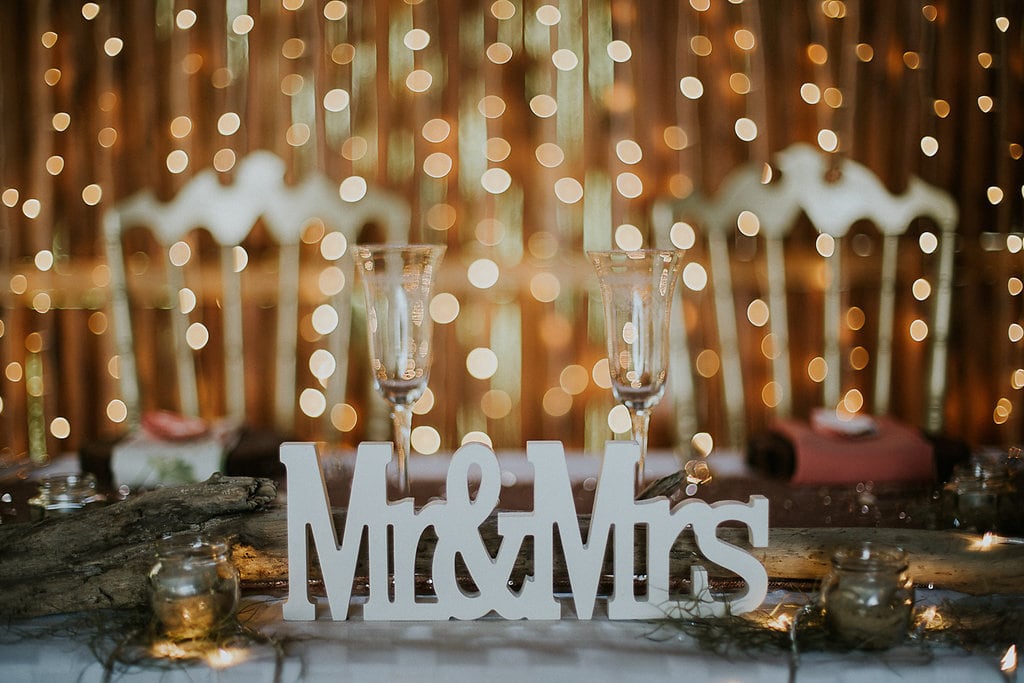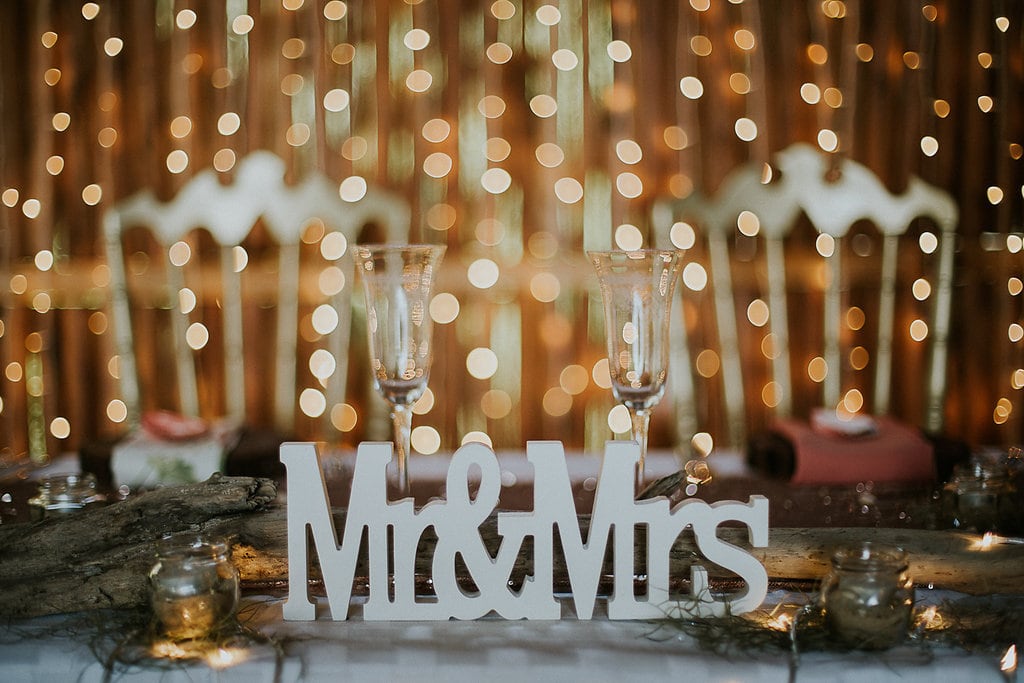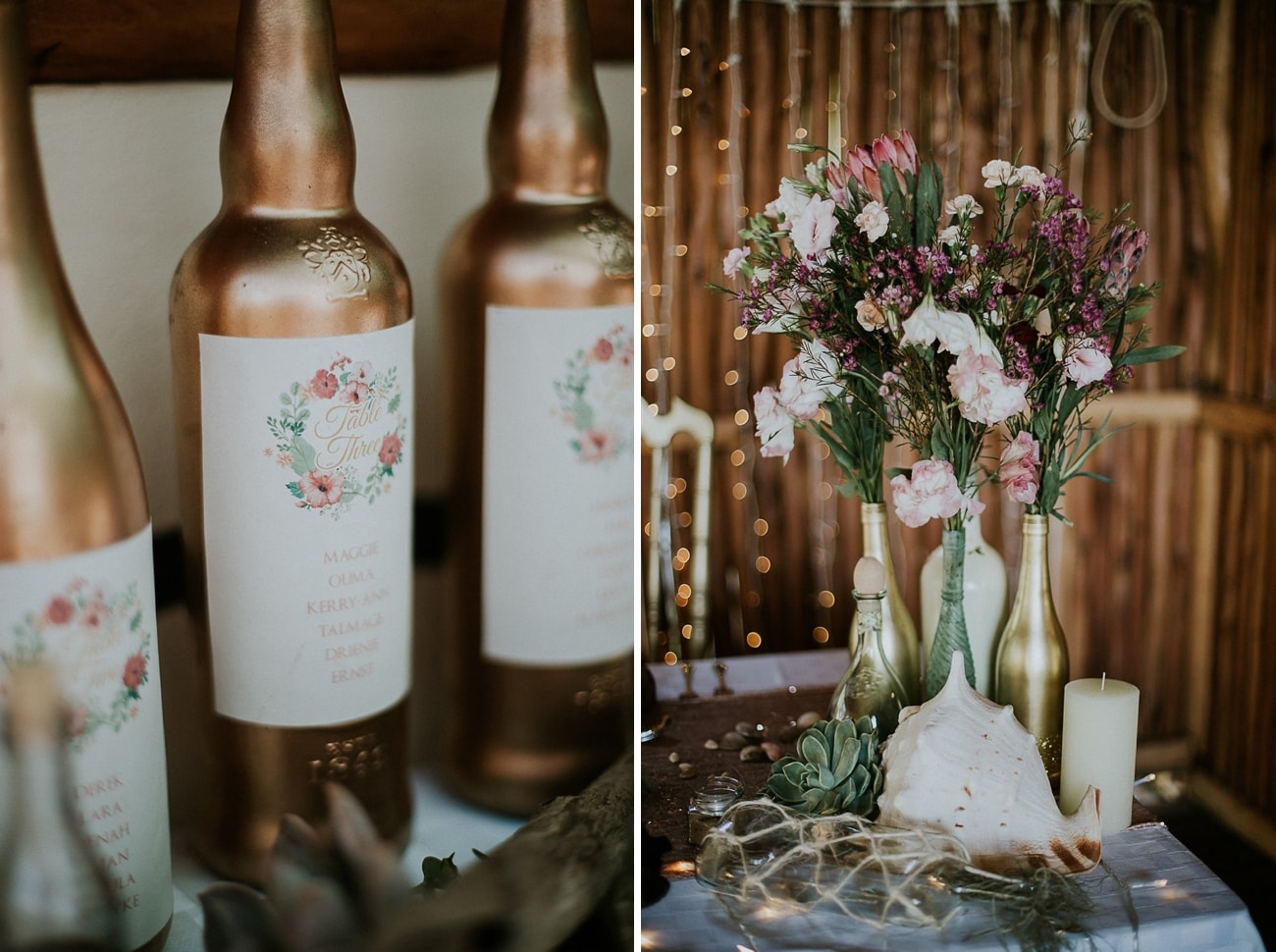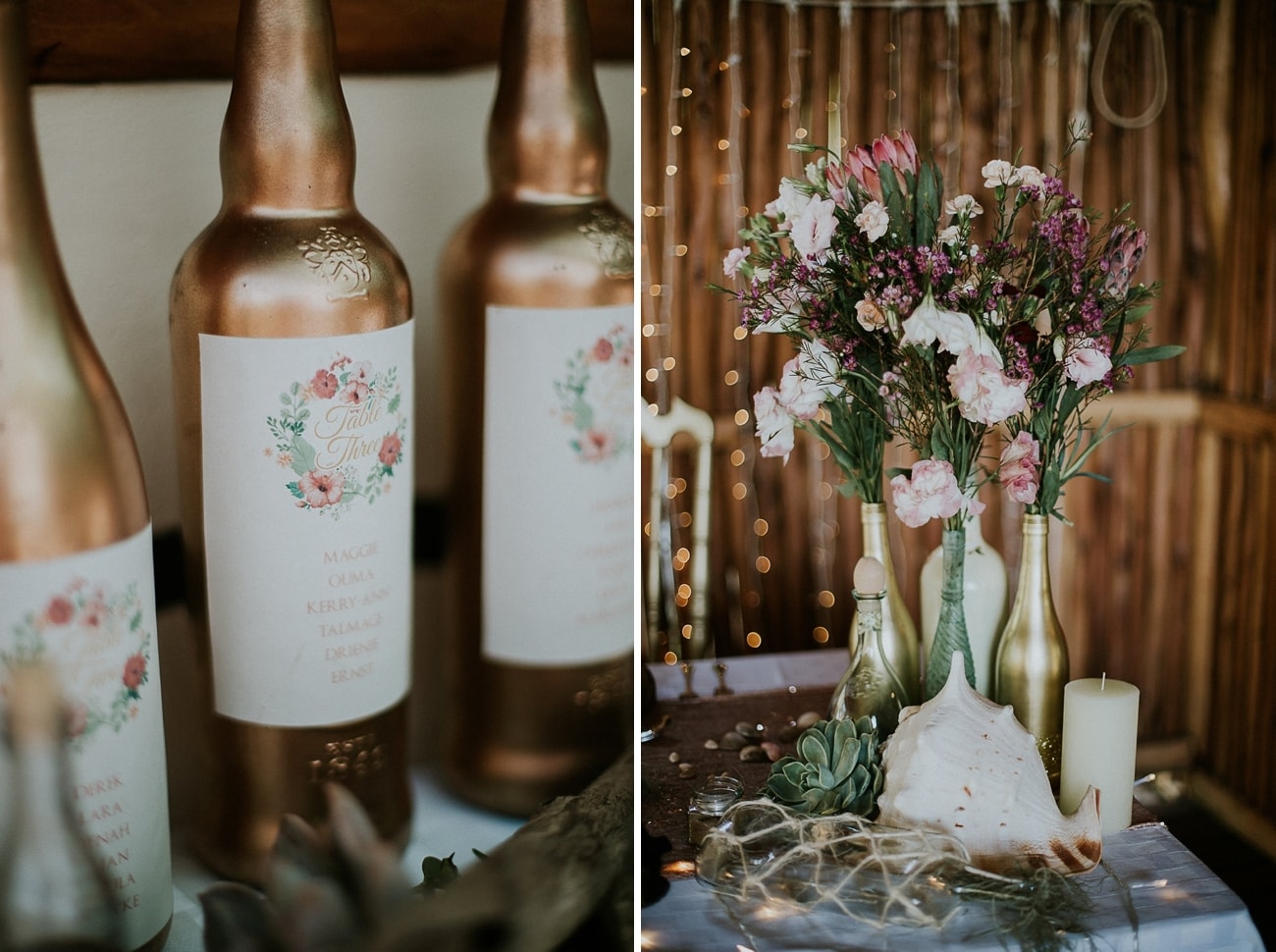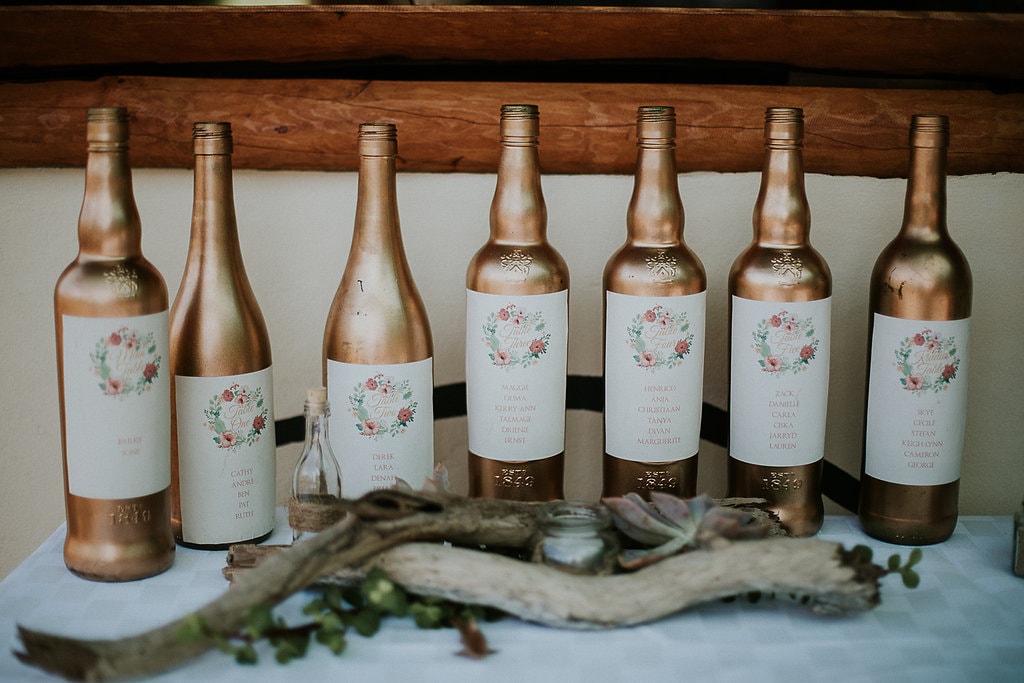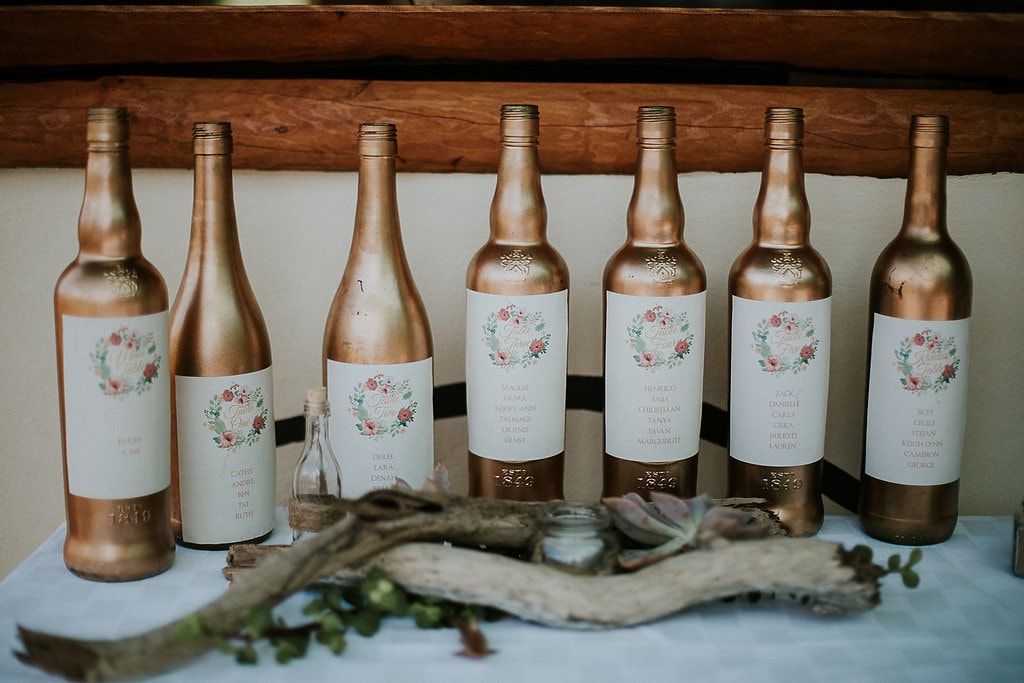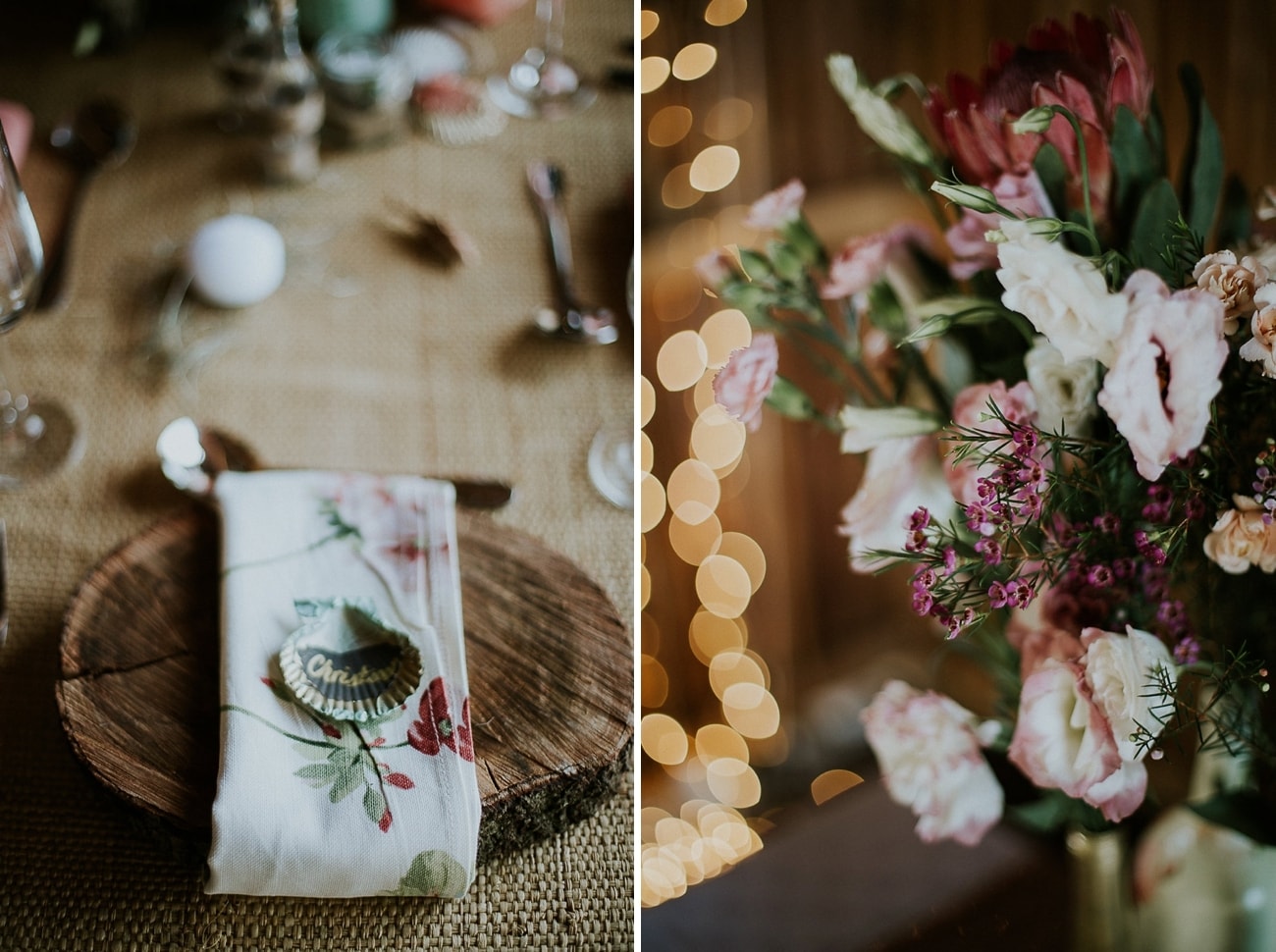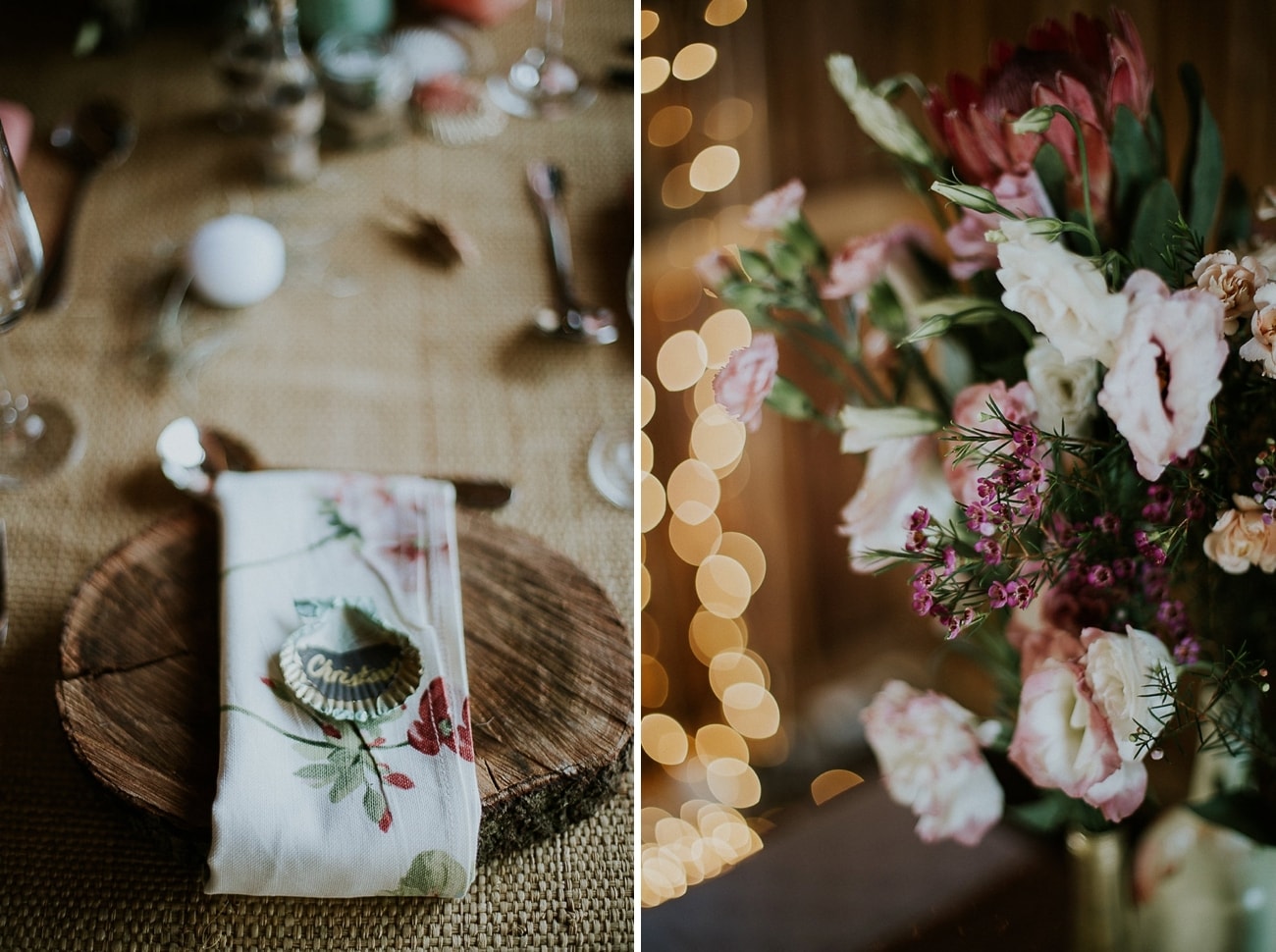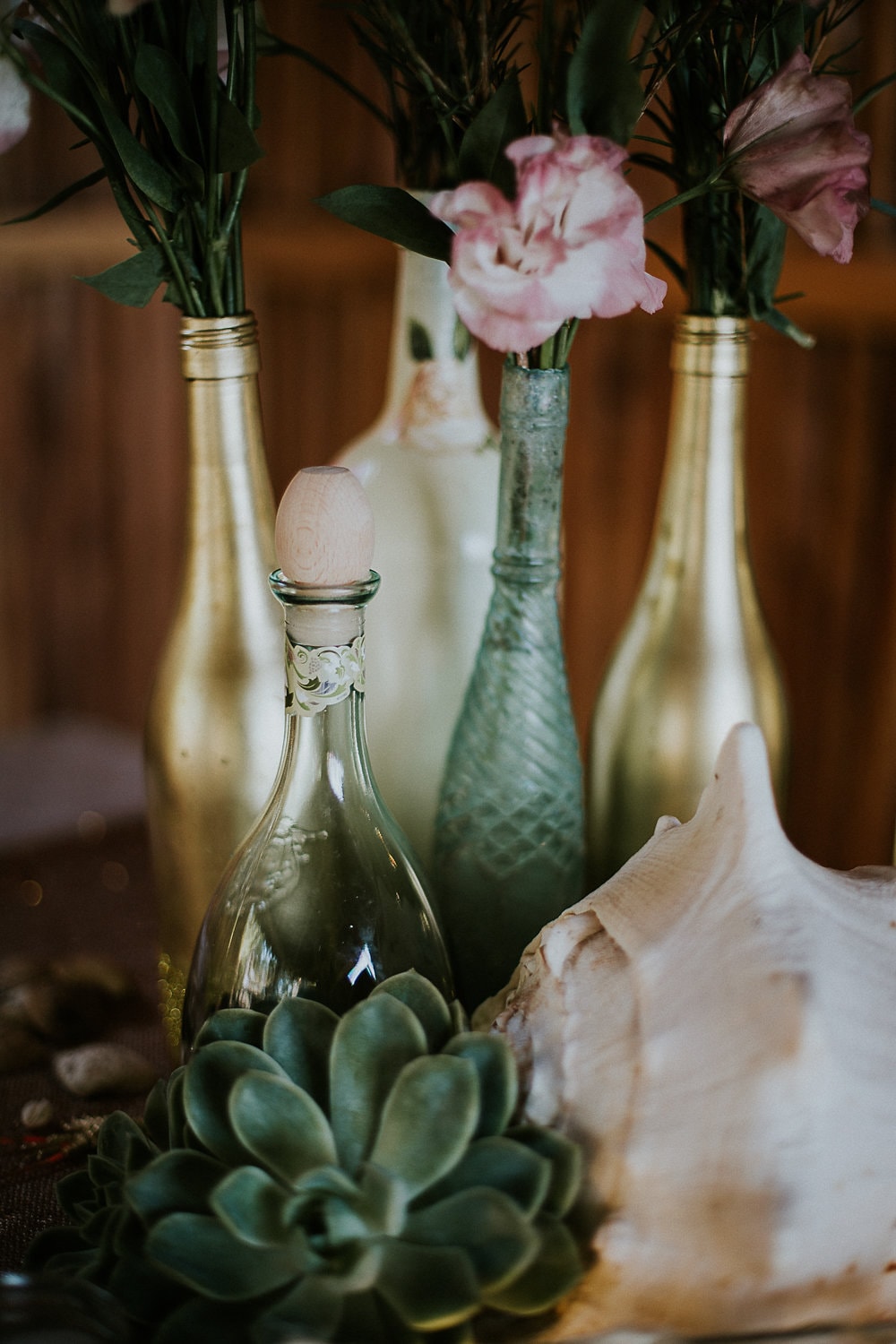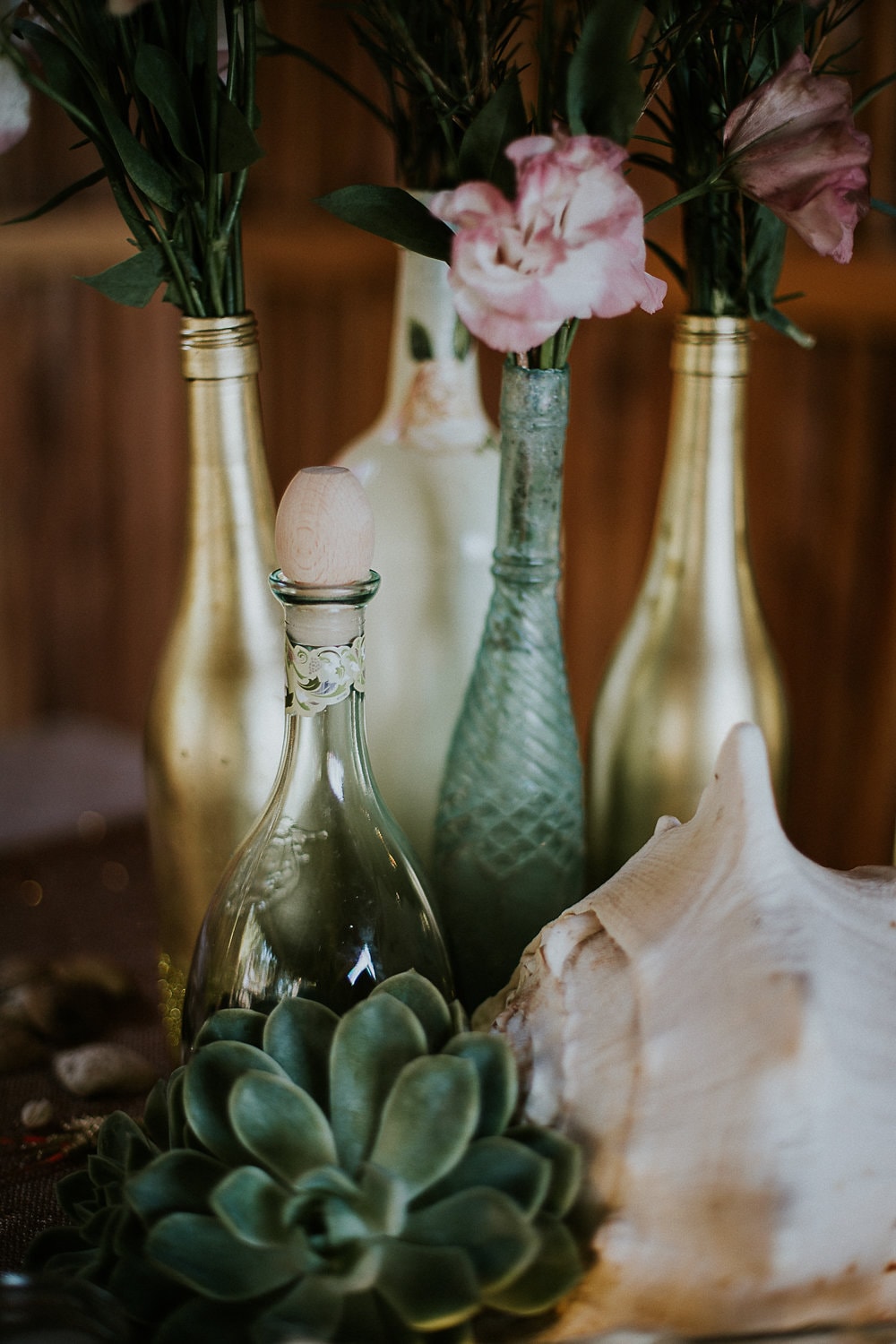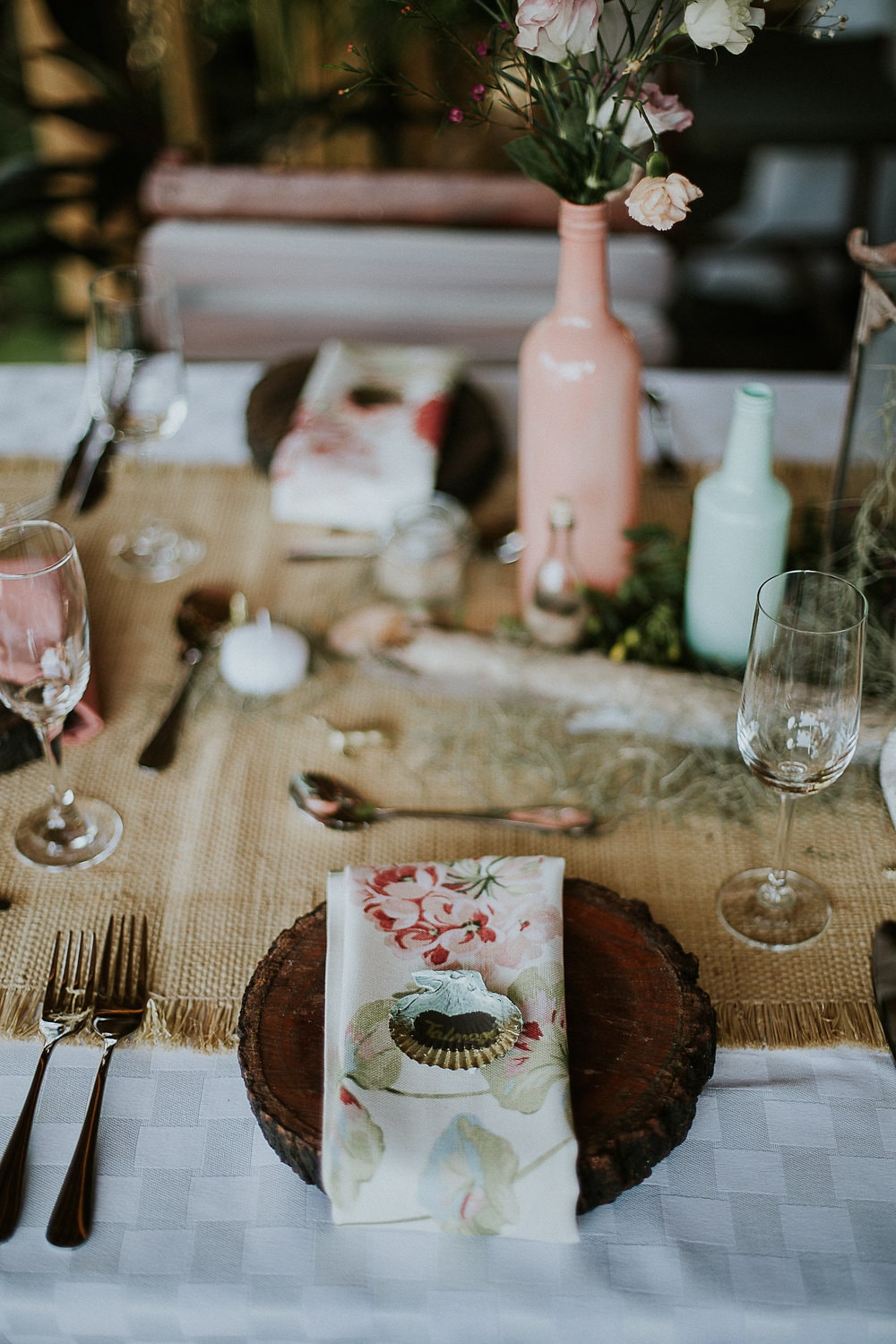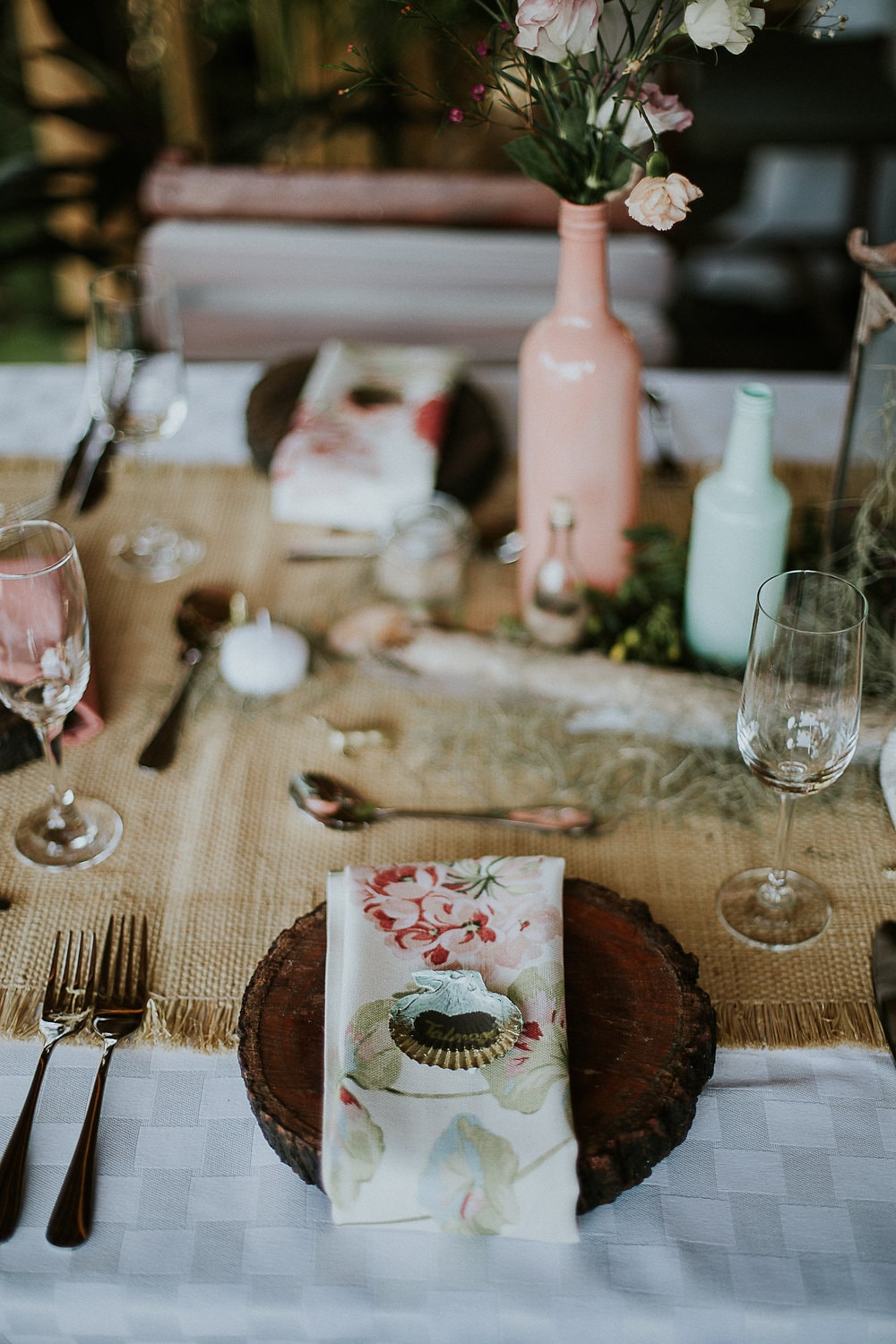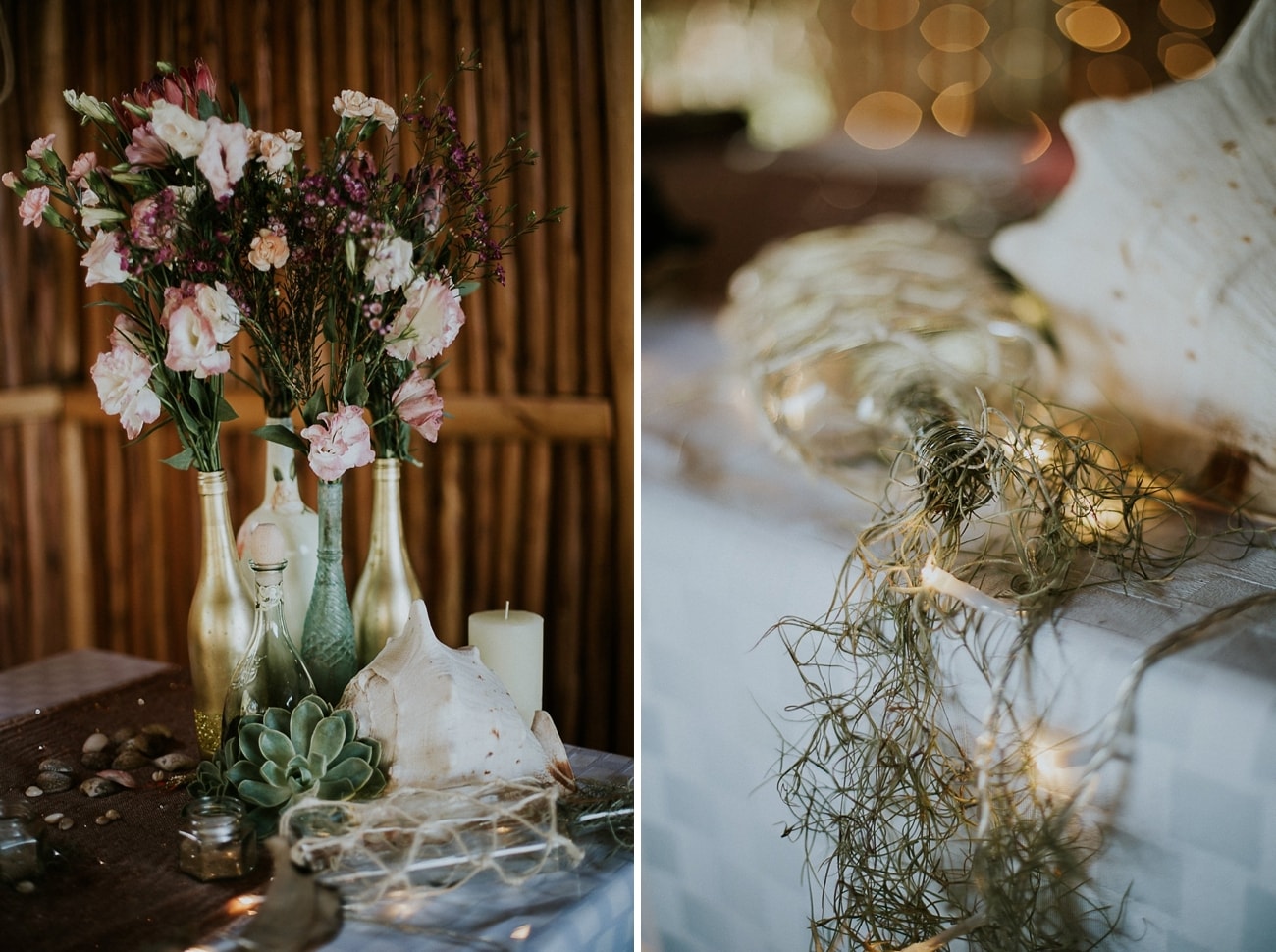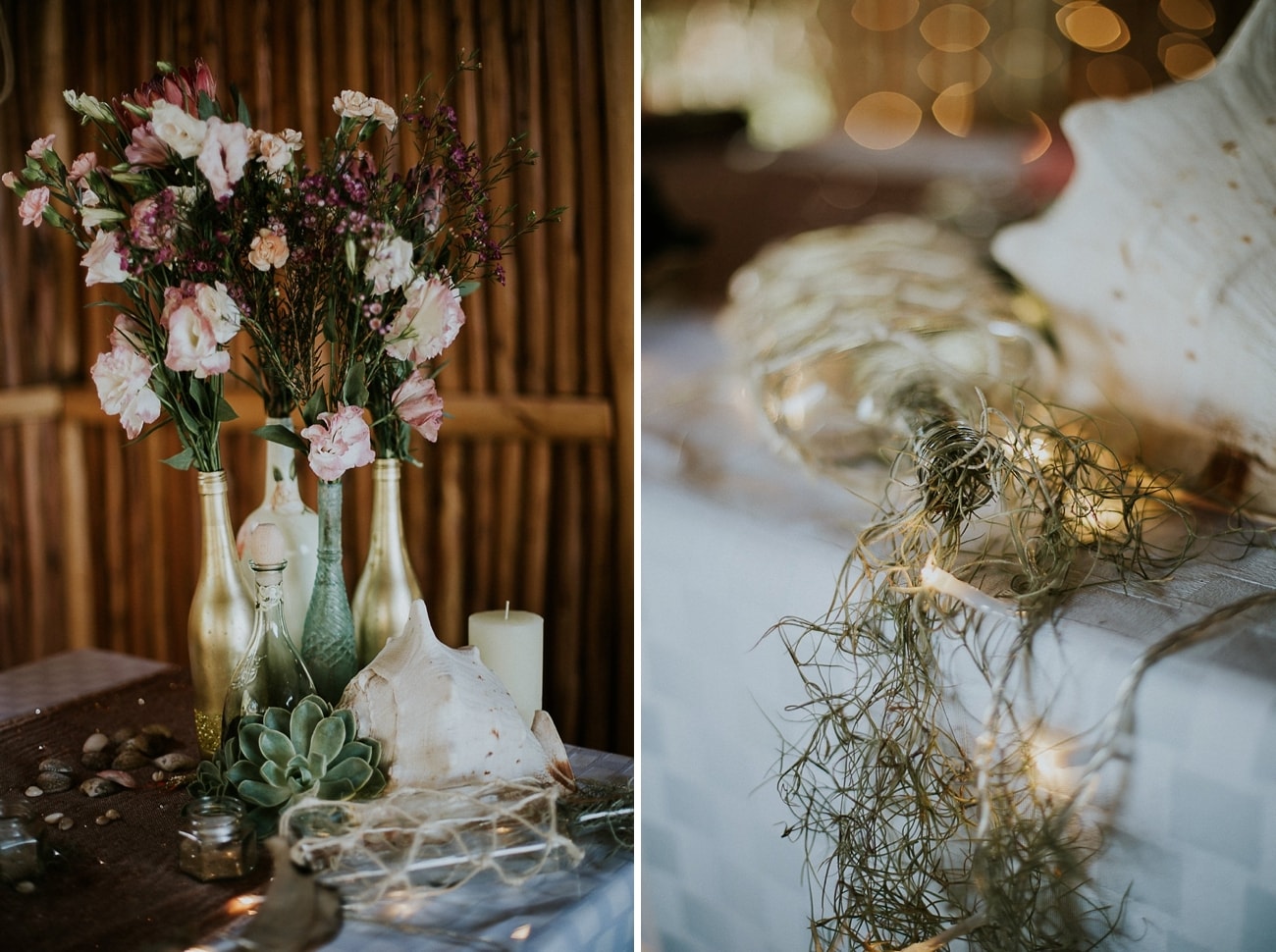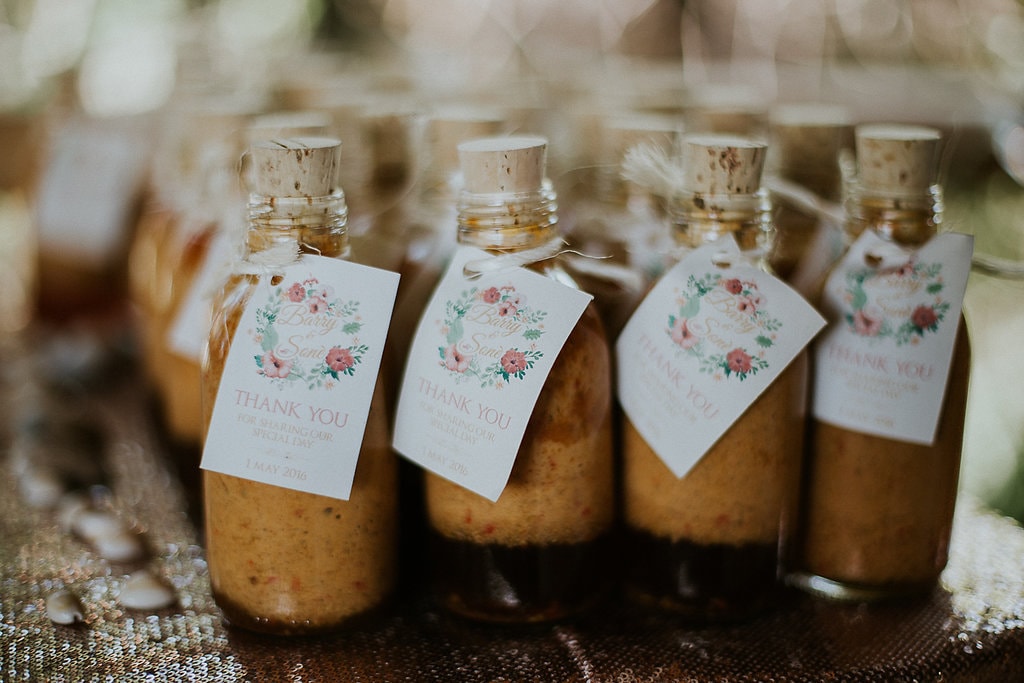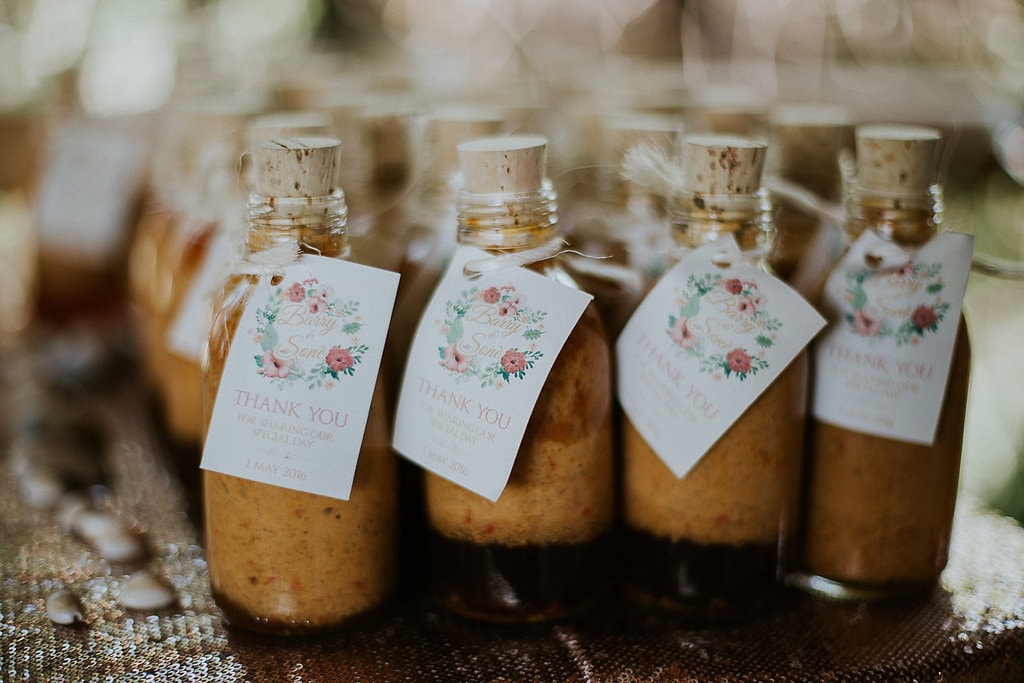 The Flowers
My wedding flowers were combinations of succulents and greens in lanterns, with colourful wildflowers in between. I also had old-man's-beard draping out of lanterns and my bouquet was mainly a King Protea as this flower was most likely to last the long distance and survive the heat. I did however originally want a massive bunch of hanging lilies and many other flowers, but it wasn't practical for my wedding venue being so far away. My bridesmaids' 'bouquets' were local pineapples that we spray painted coral and gold to suit the island beach theme.
Memorable Moments
My most memorable memories were definitely the faulty ones. On the way to our horses before the ceremony, we were still sewing on the bridesmaid dresses and then there was a classic moment when myself, my daughter and the bridesmaids had to run barefoot with dresses in hand across some randoms people's yard, who were busy enjoying their peaceful family breakfast, to get to our horses on the beach. The 50km per hour wind was also a classic memory, blowing pages out of my pastor's bible and blowing my veil against my face so that I could barely make out where I was going. But the most special memory for me was the look in my husband's eyes when he read his promises to me and when I read mine to him.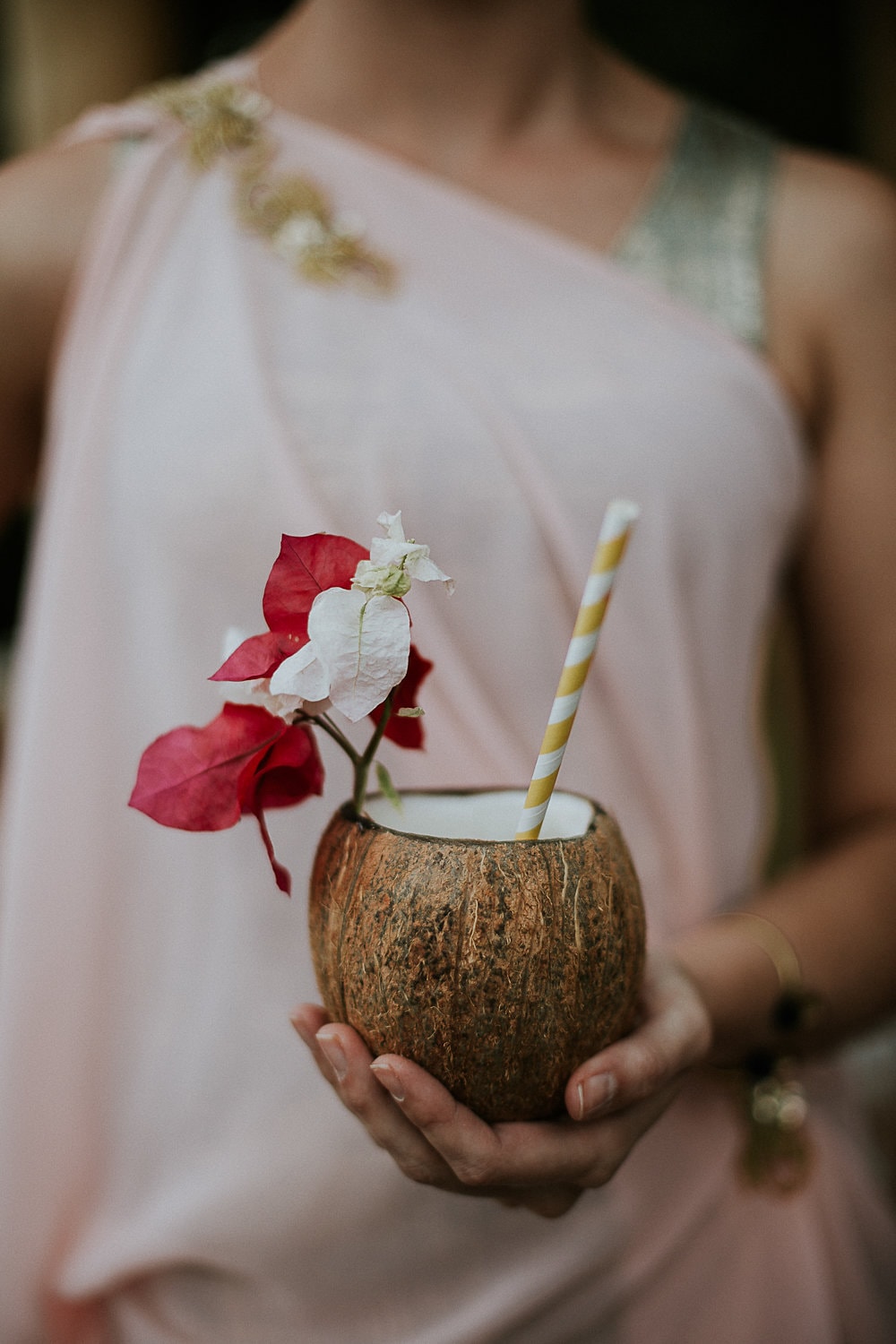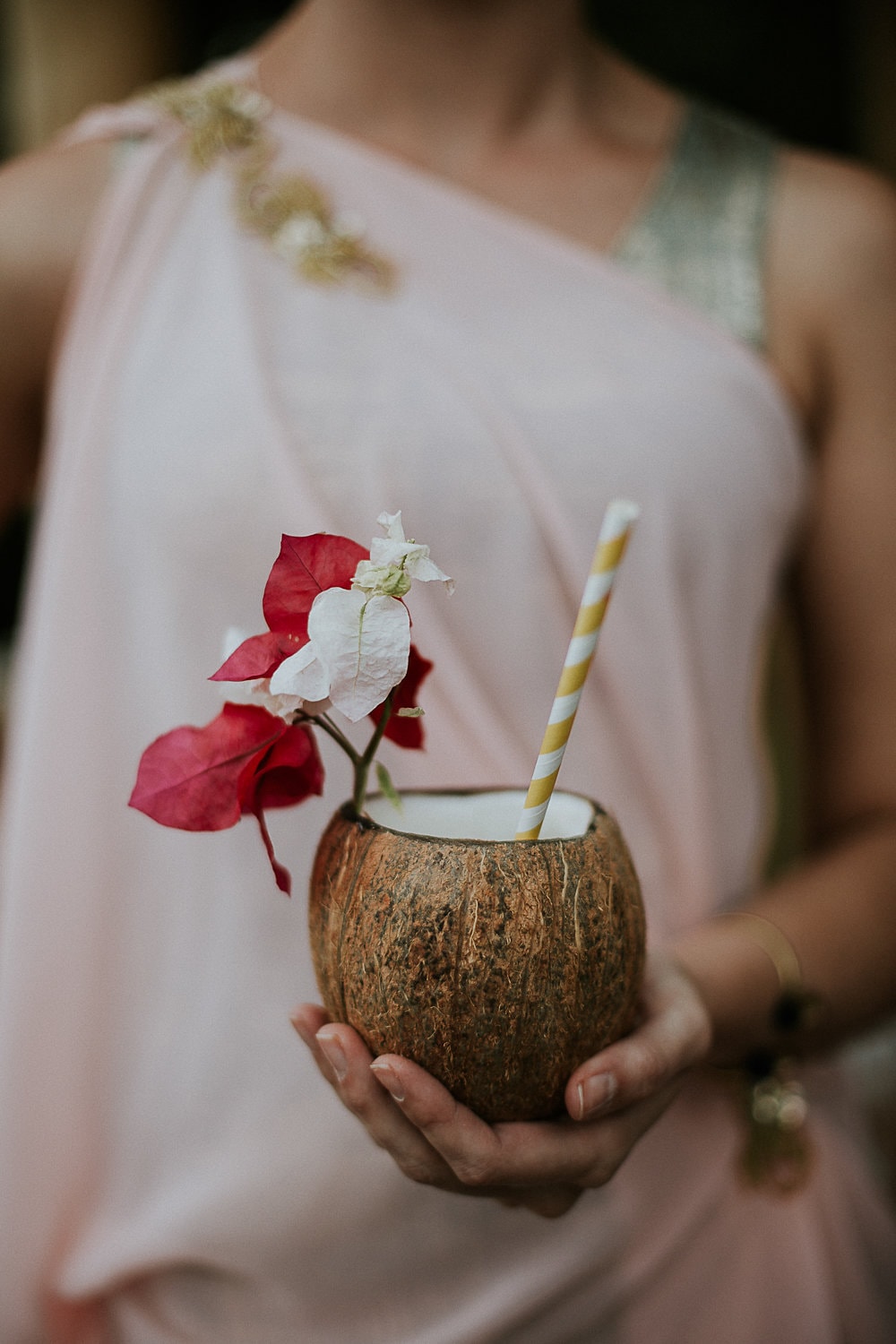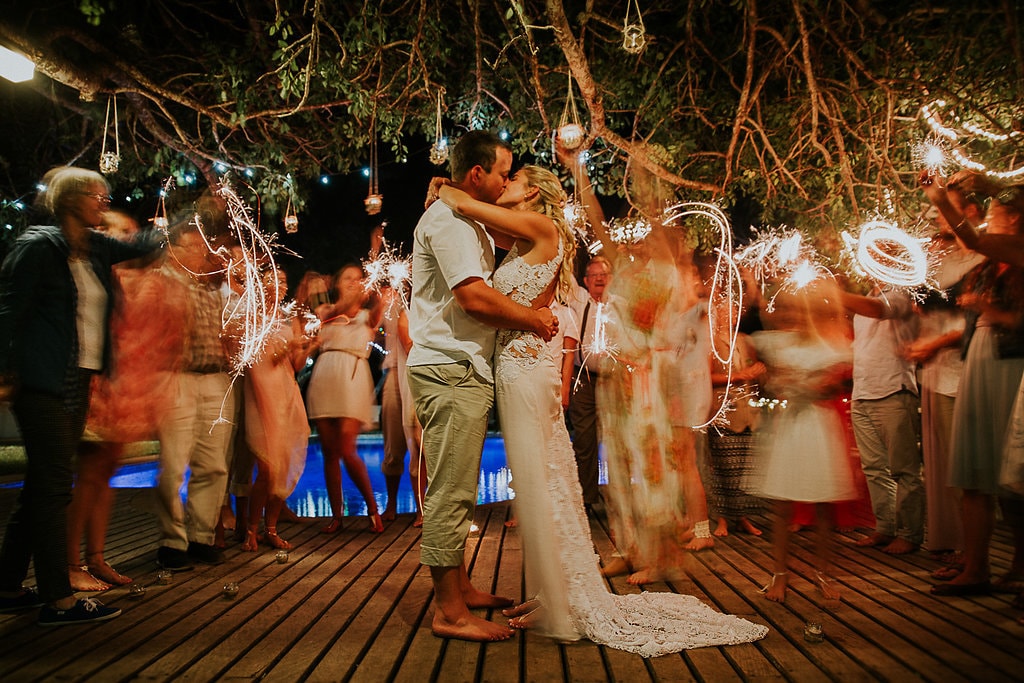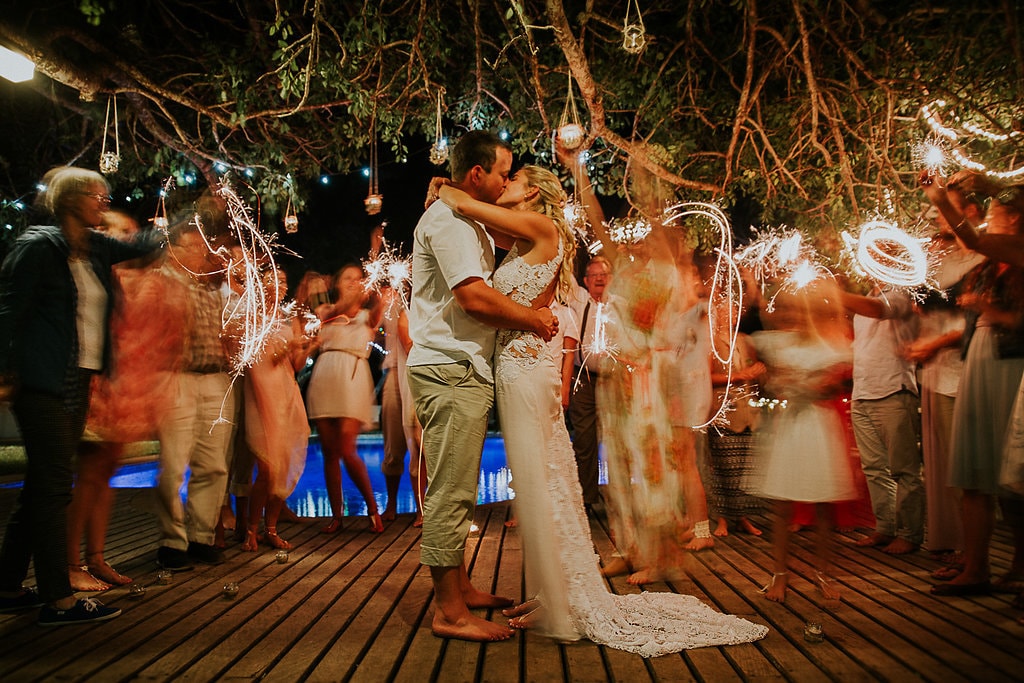 Best Decision
The best decision I made was sticking to my own ideas, no matter how challenging they were. Today I look back and I am proud of what we achieved in such a short time and I have a lot of memories and details to share with my daughters one day.
Advice for Future Brides & Grooms
Just enjoy the whole process and make peace with the fact that things will most likely go wrong here and there. Don't lose the essence of the day, which is your public promise to stay committed to each other above all else. Do what you can, flog what you cannot and laugh as much as you can, especially at the things that don't turn out as planned.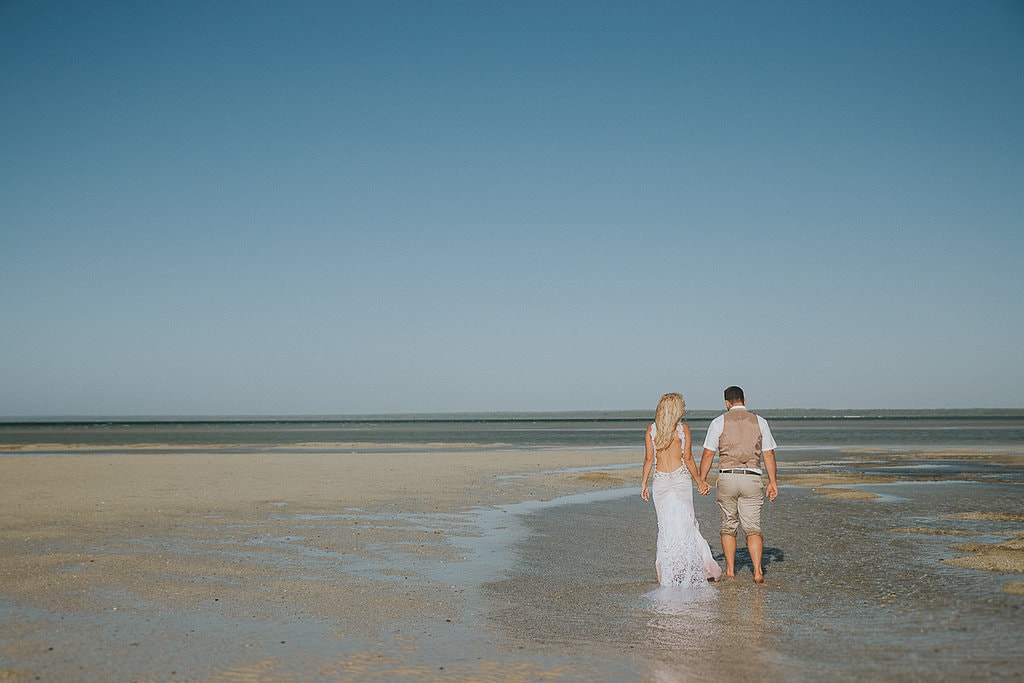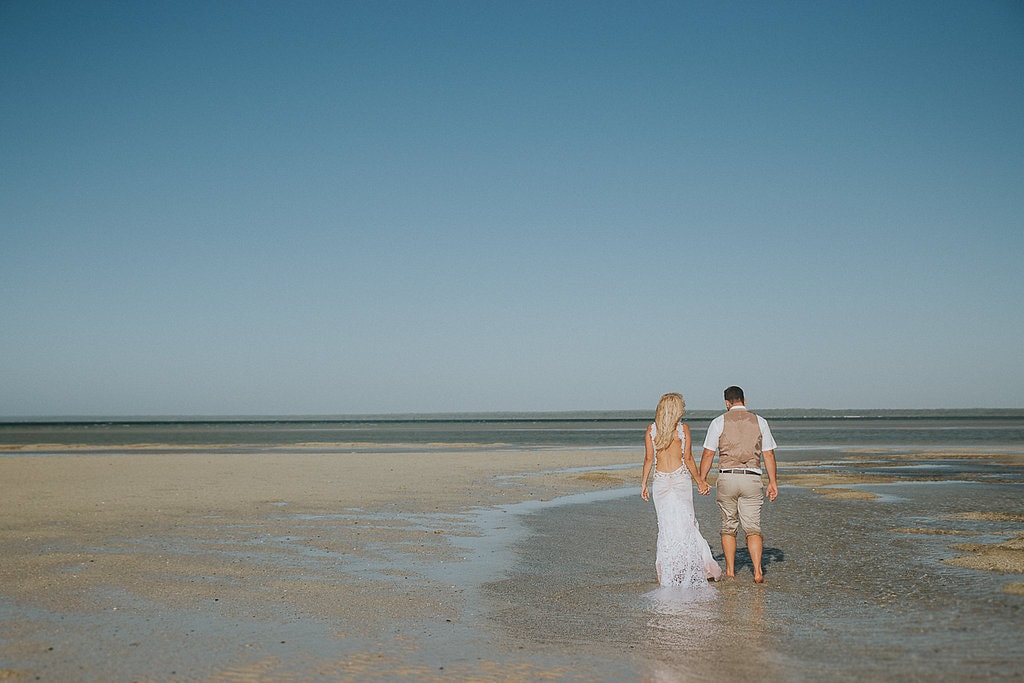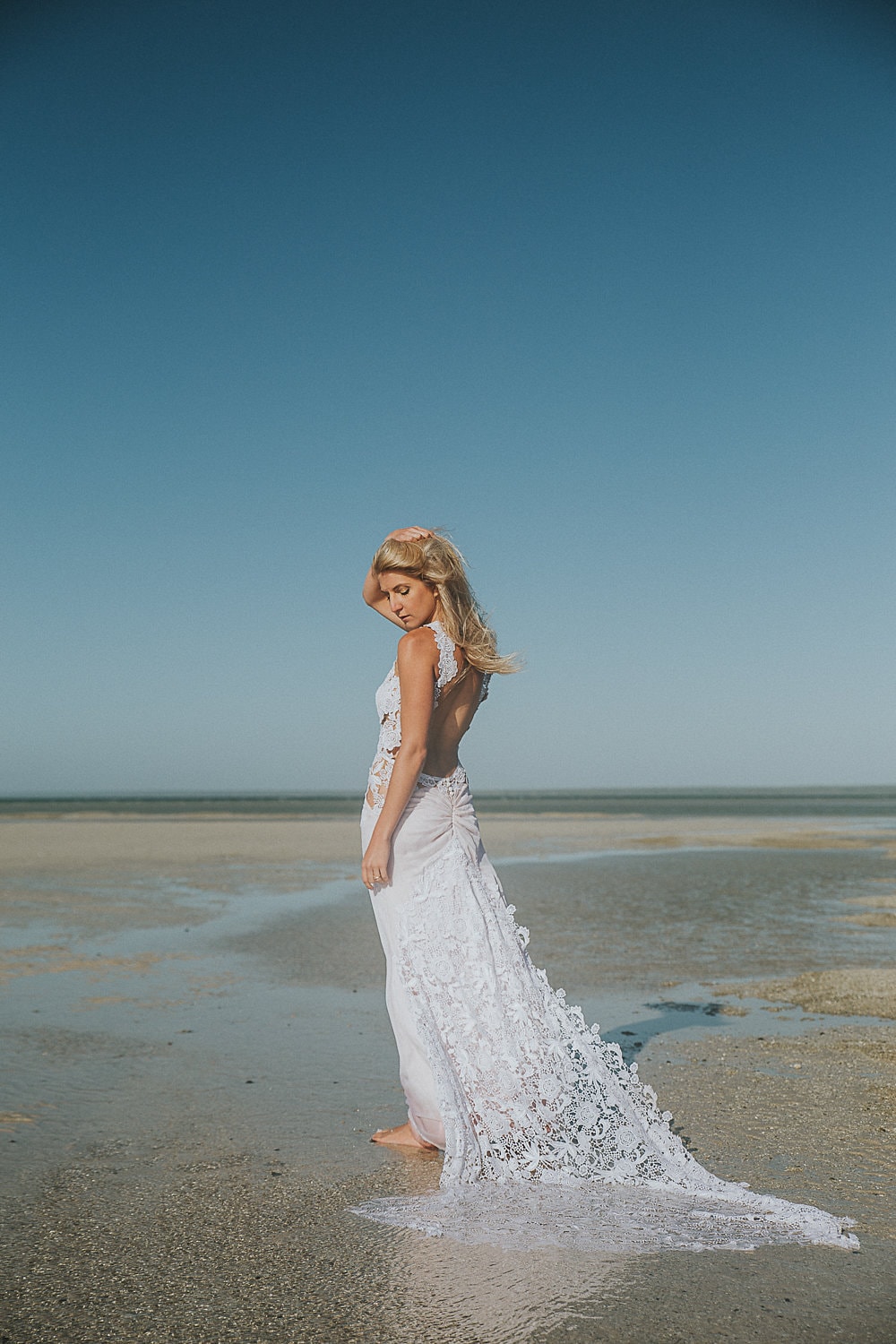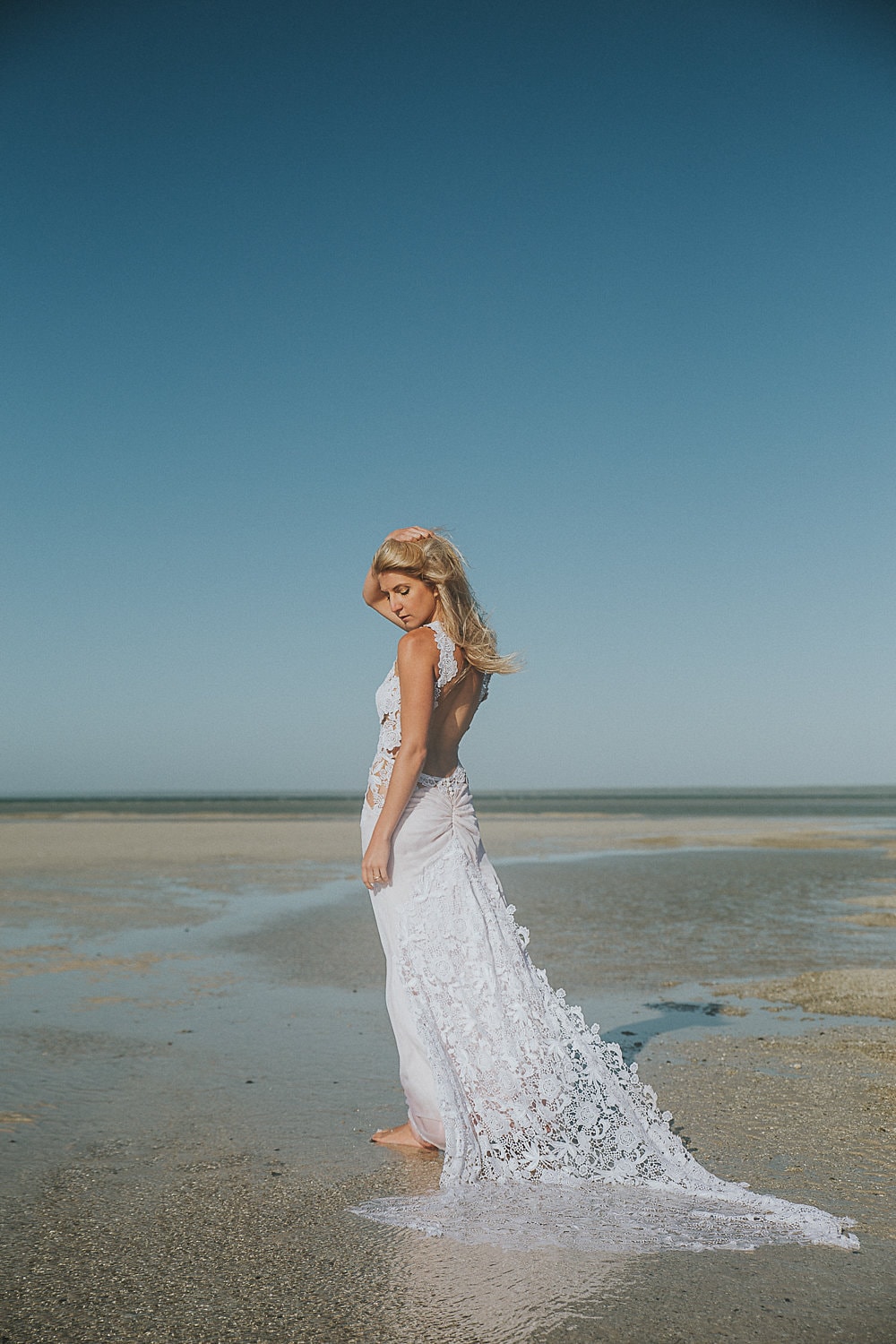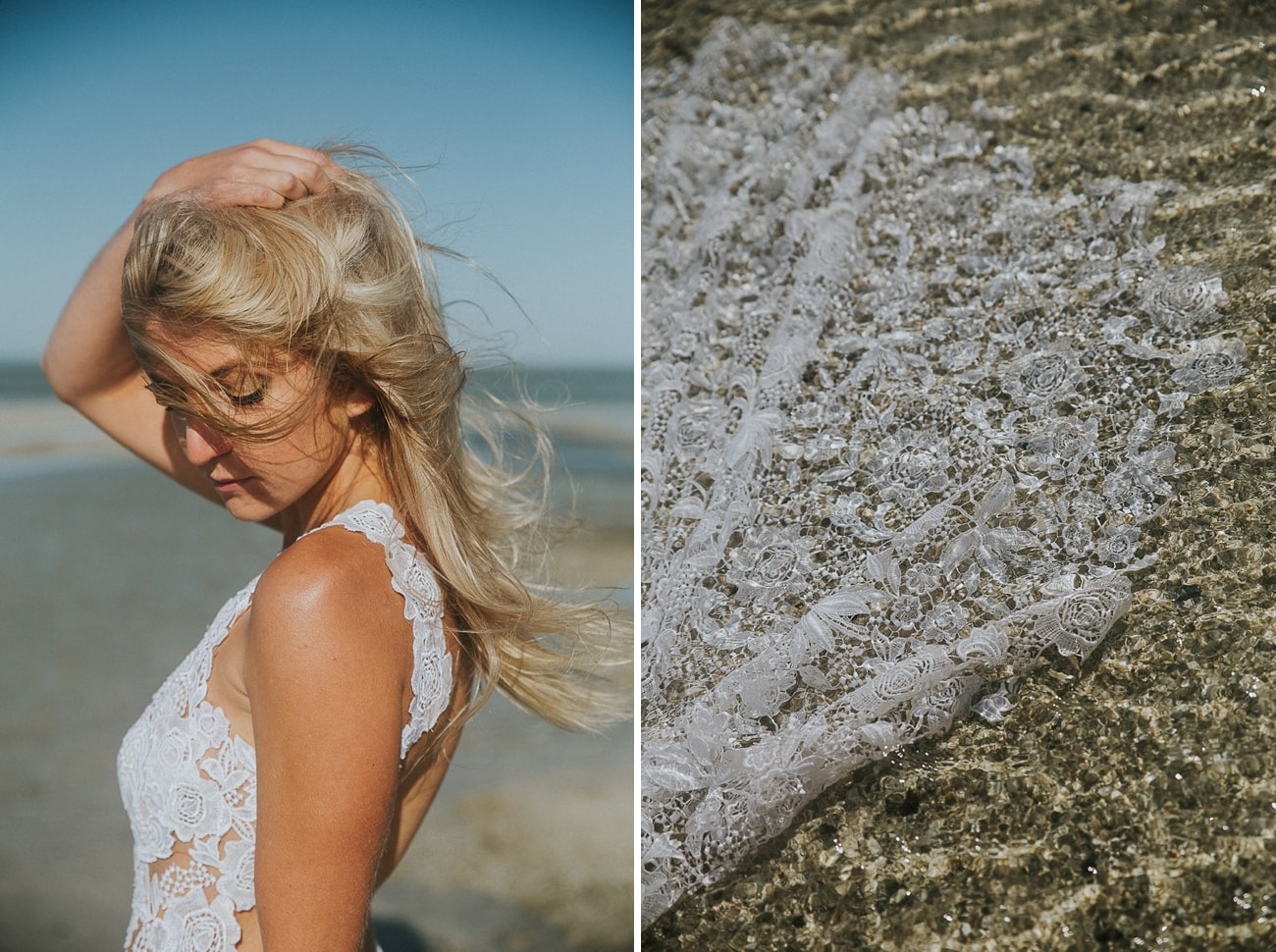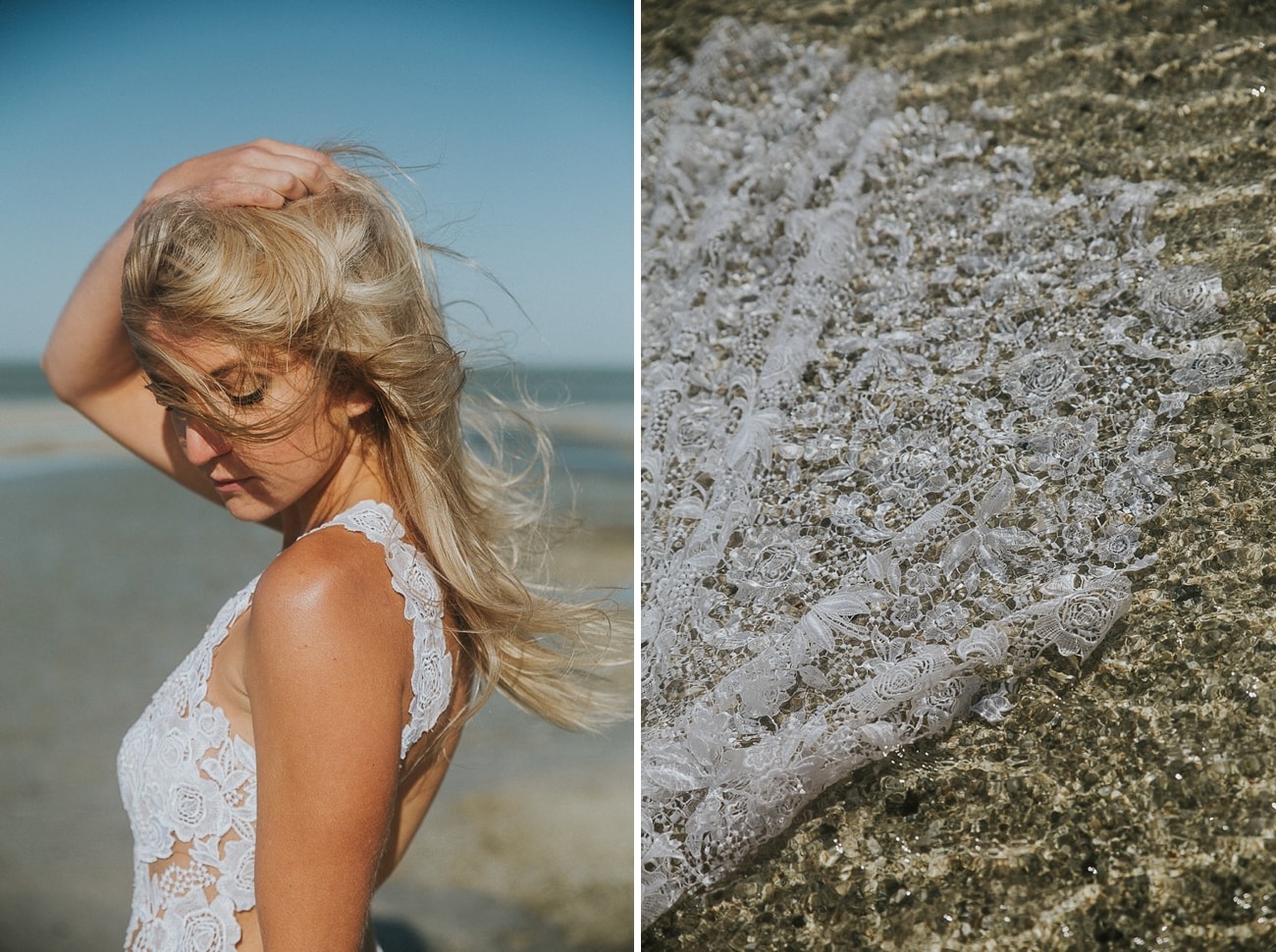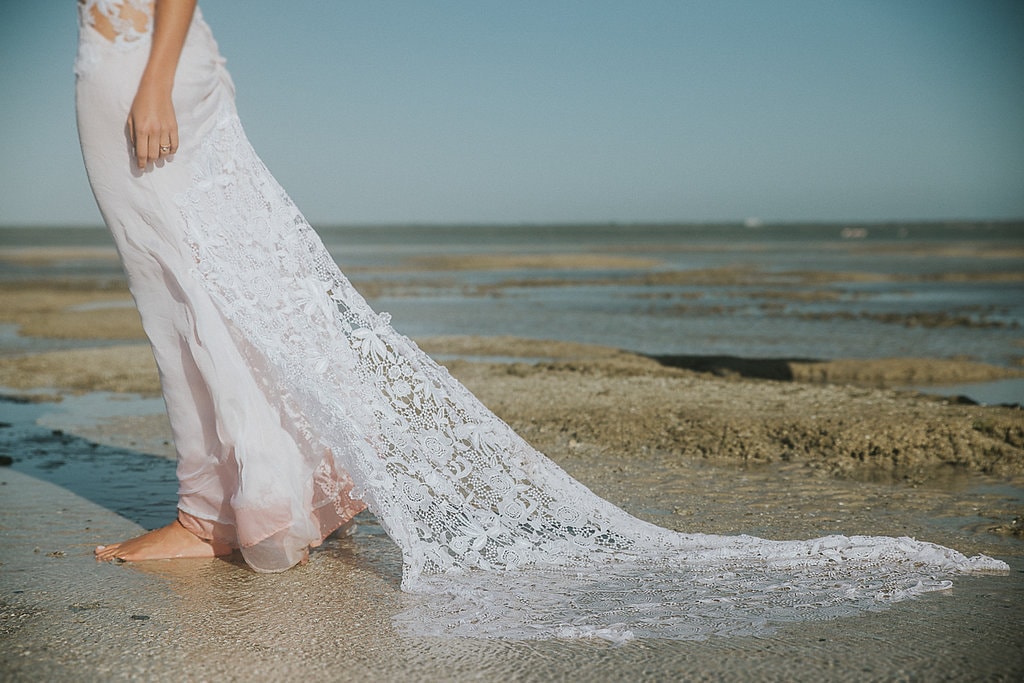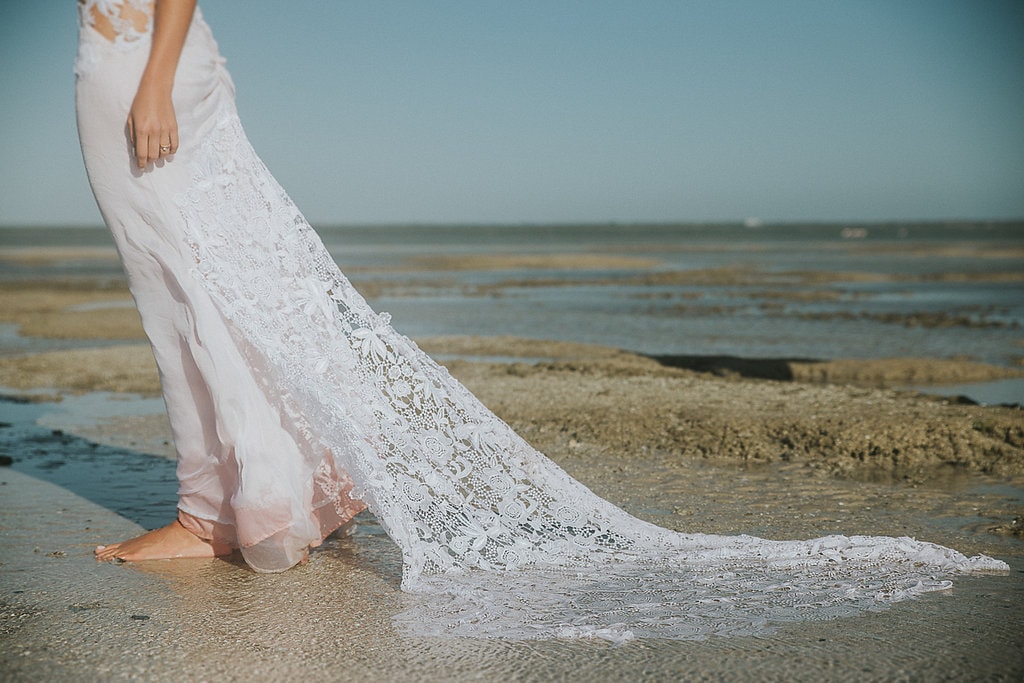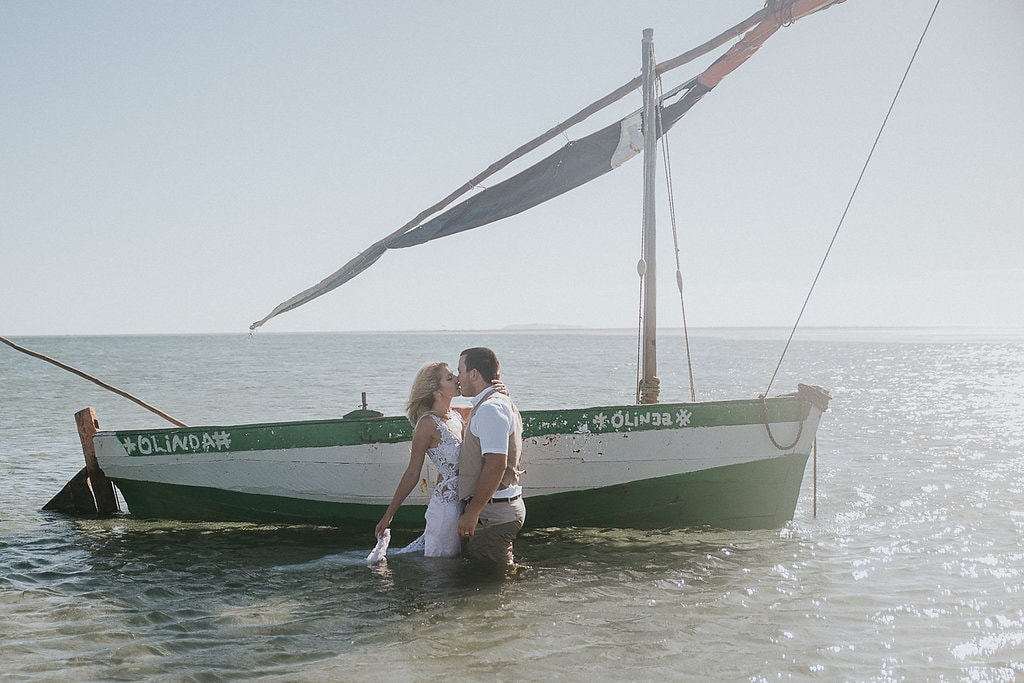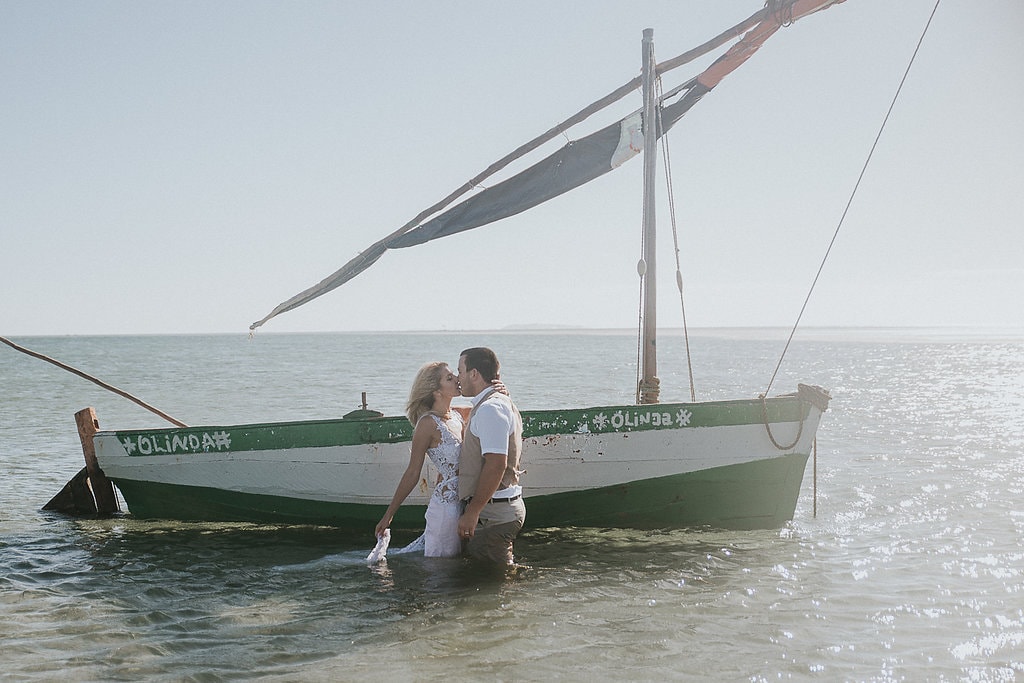 You can see more from this wedding on Maryke Albertyn's blog.
SERVICE PROVIDERS
Venue: Archipelago Holiday Resort | Photography: Maryke Albertyn Photography | Stationery: I Do – Creative Concepts | Hiring: The Wedding Warehouse + Light Africa