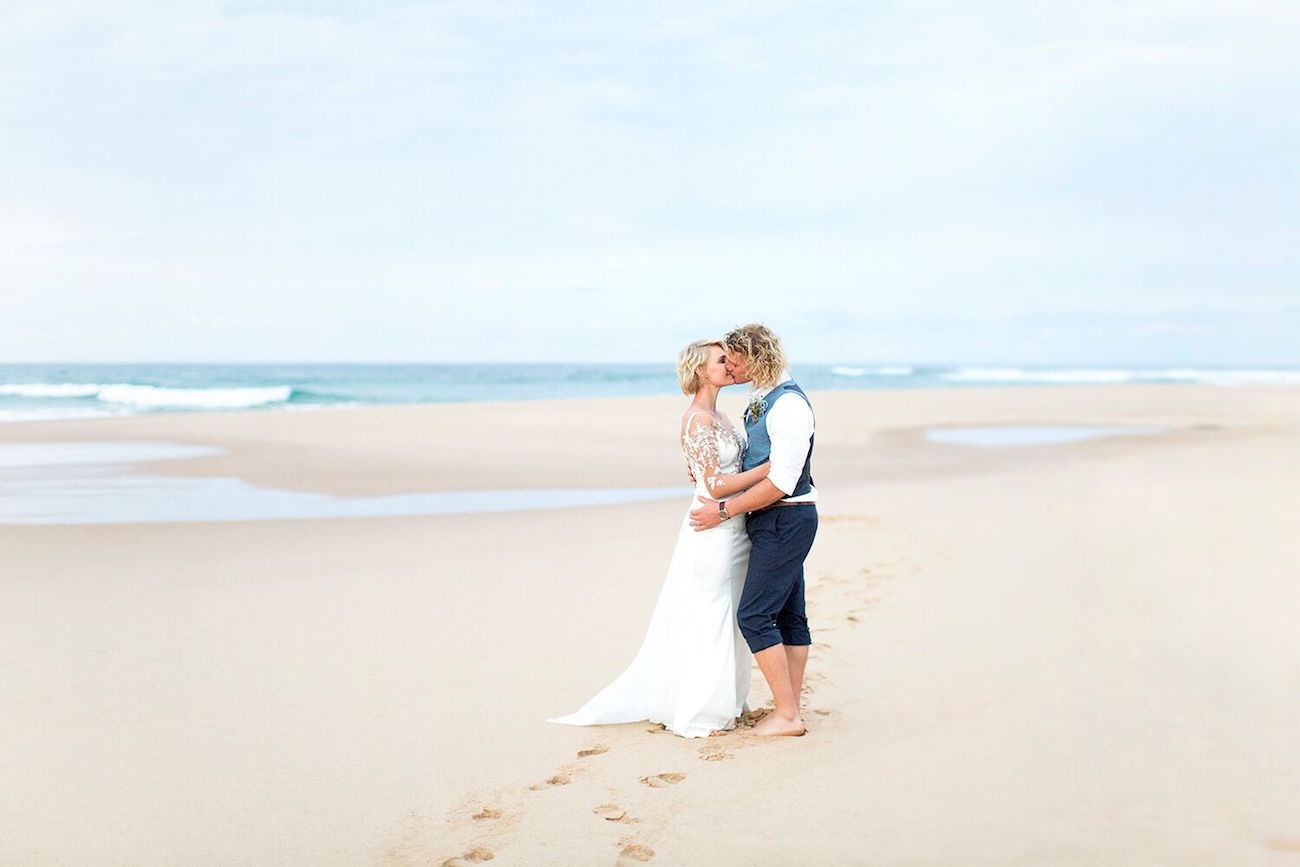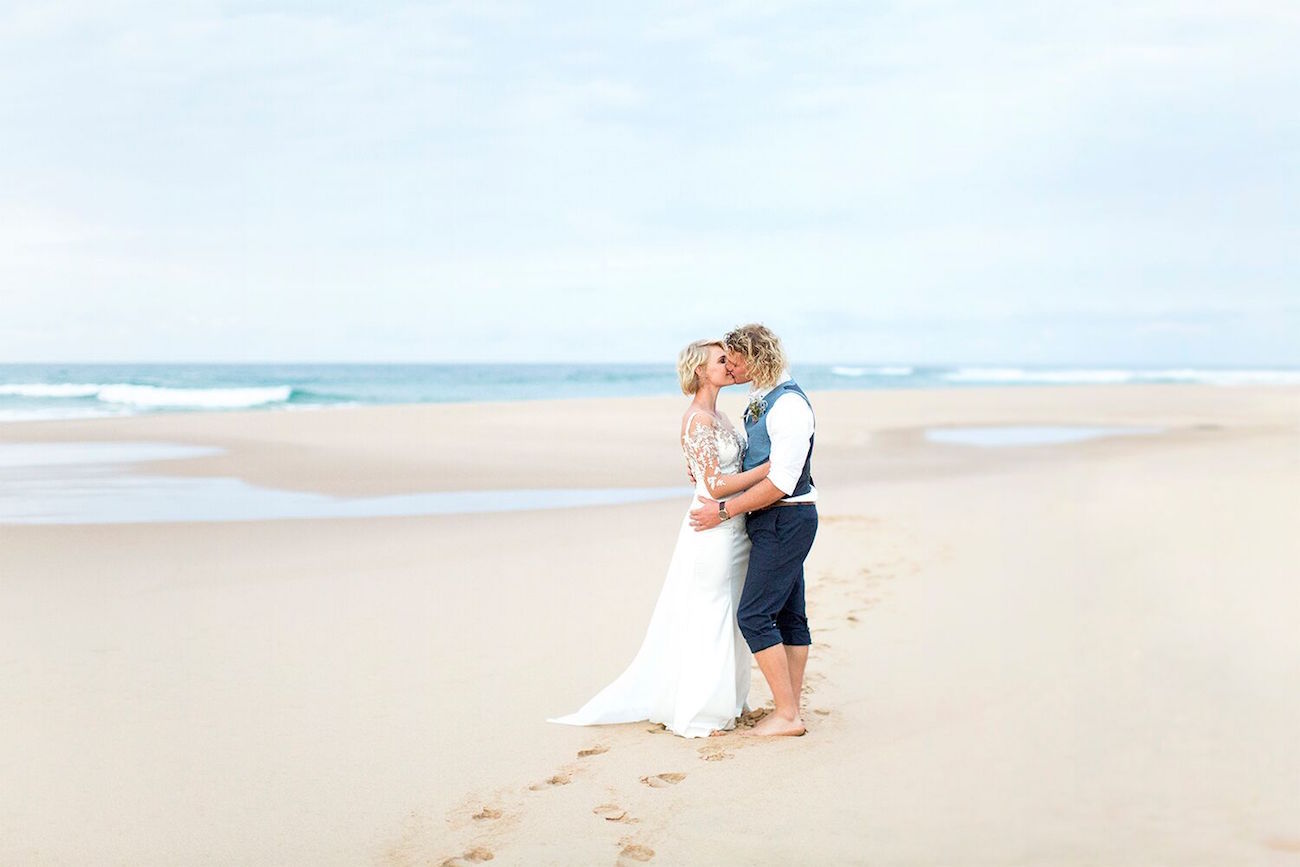 As we end of another week we're in for a treat, since today's wedding combines both greenery (this month's theme, after all!) and a trip to tropical Mozam for a gorgeously intimate oceanside bash! Michelle and Jacques picked an elegant beachy resort for their destination-I-do, filled it with green foliage and crisp white linens (and a touch of smart navy) and then threw a fabulous party under the fairy lights and the stars. And today we get to be their special guests, thanks to these lovely pics by Marne Photography!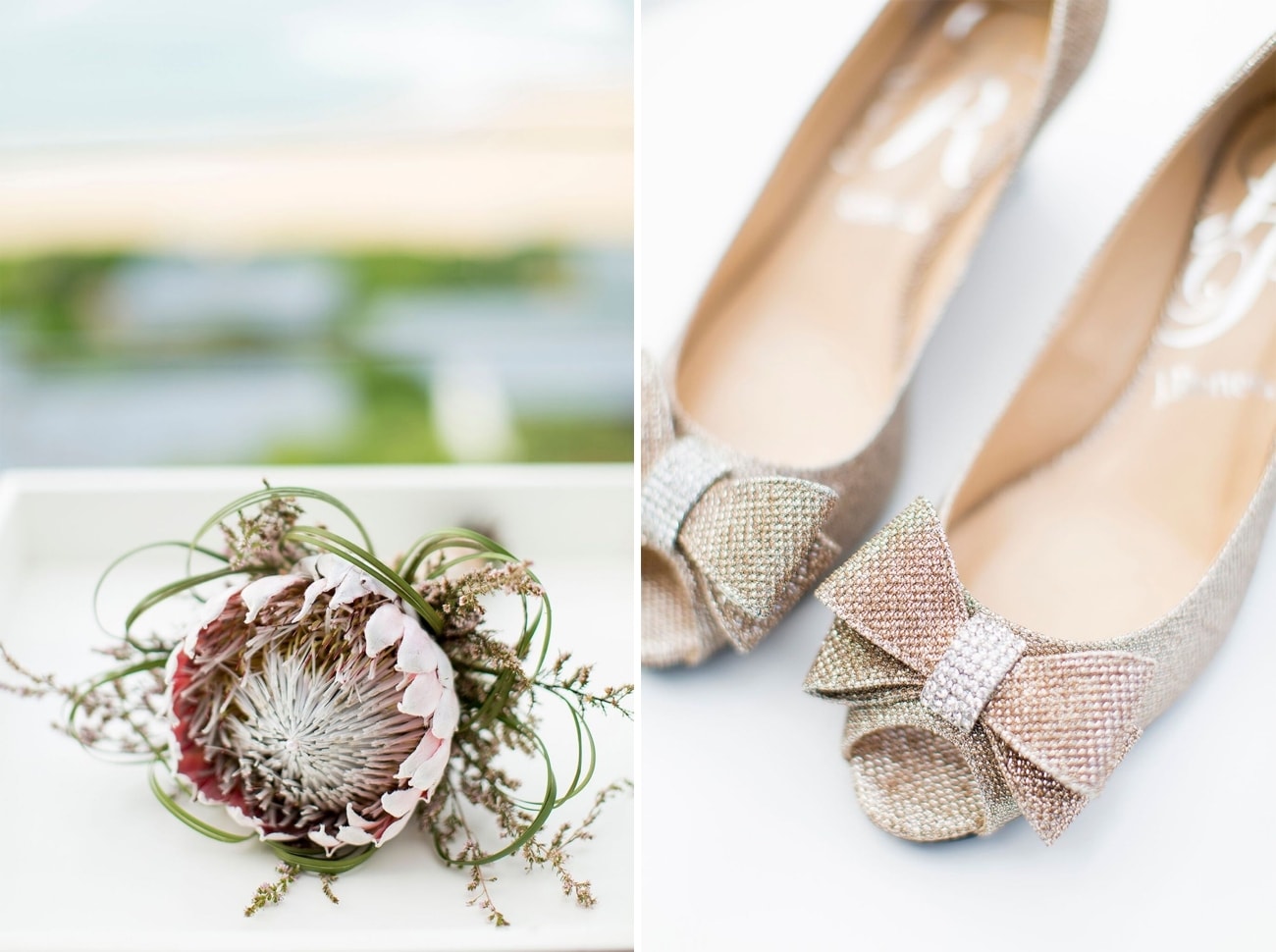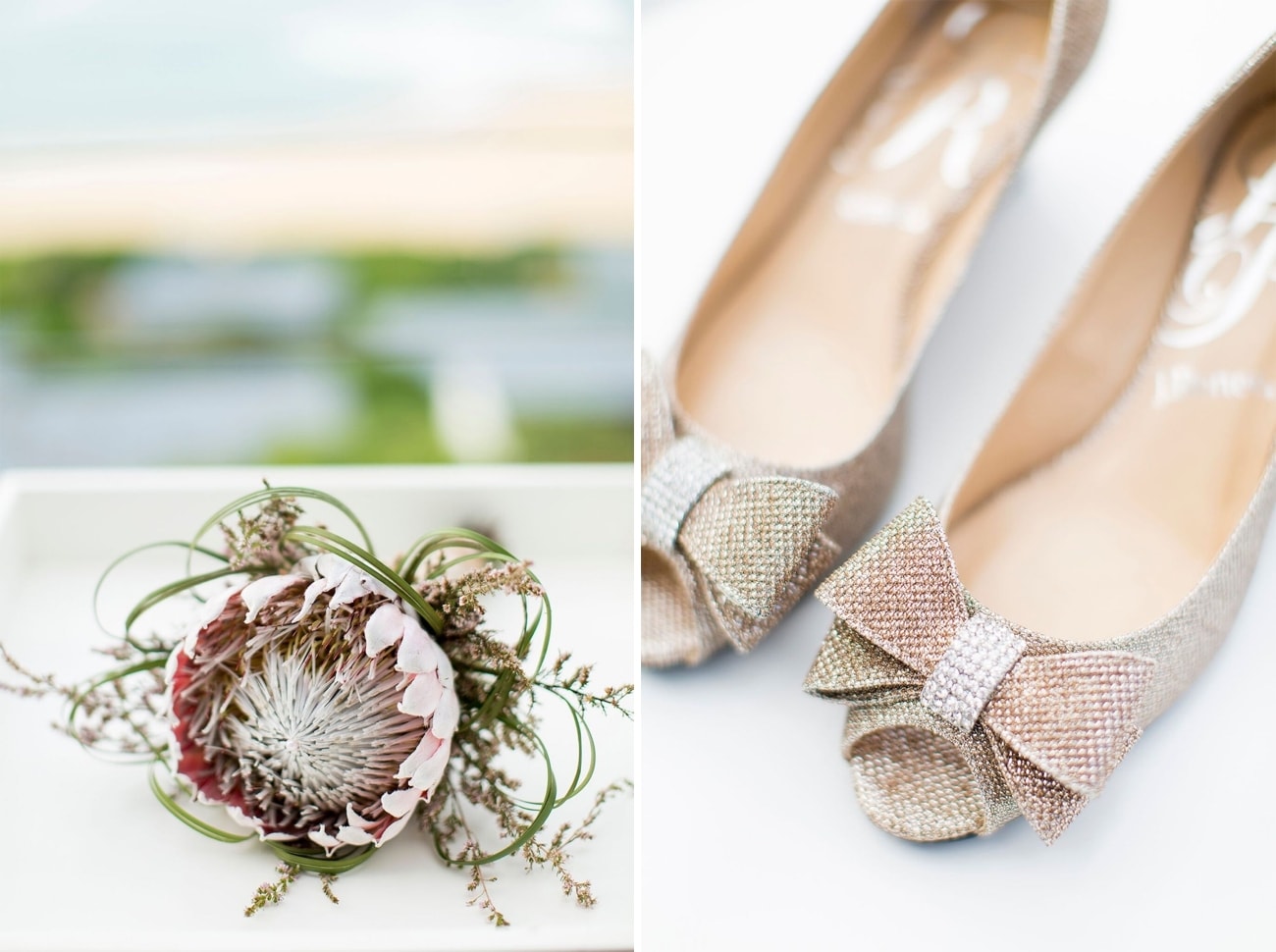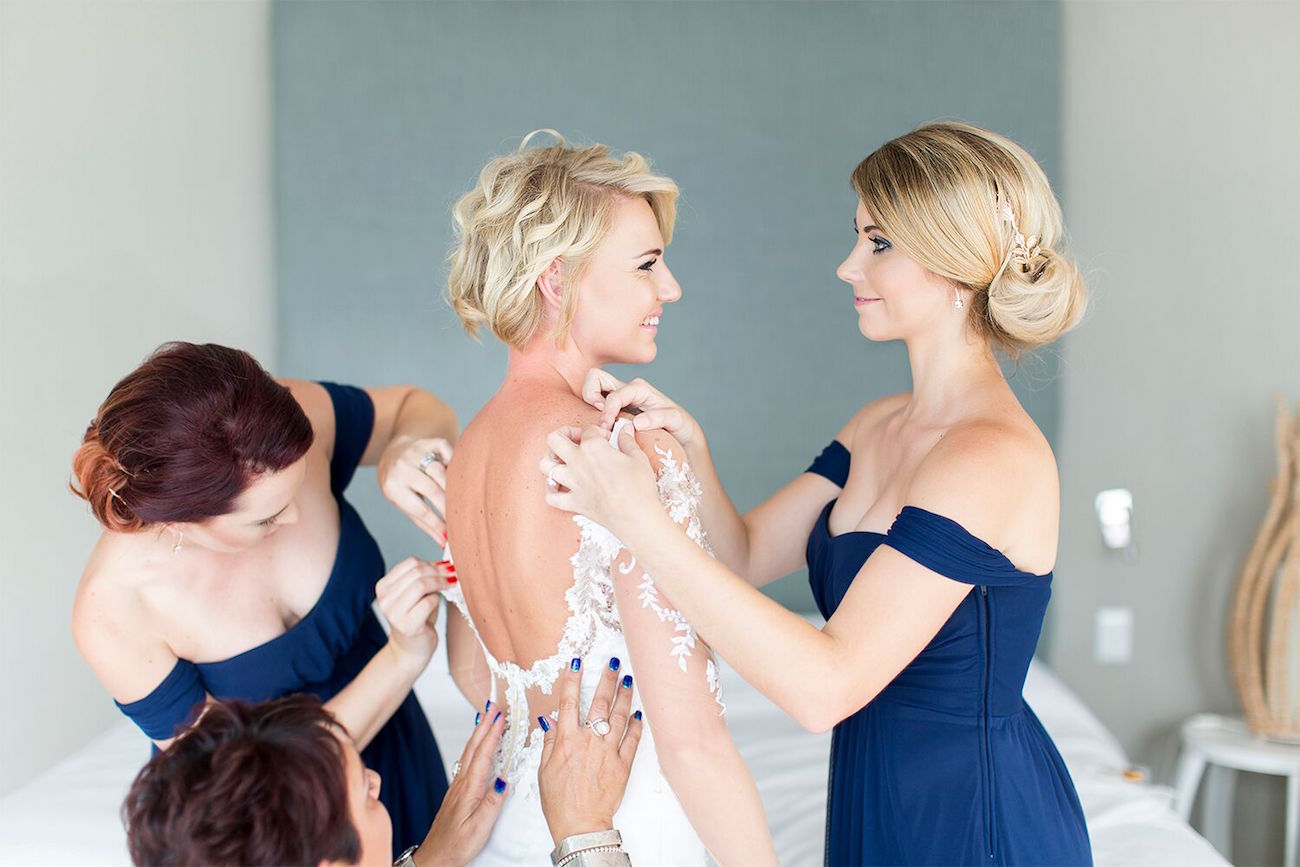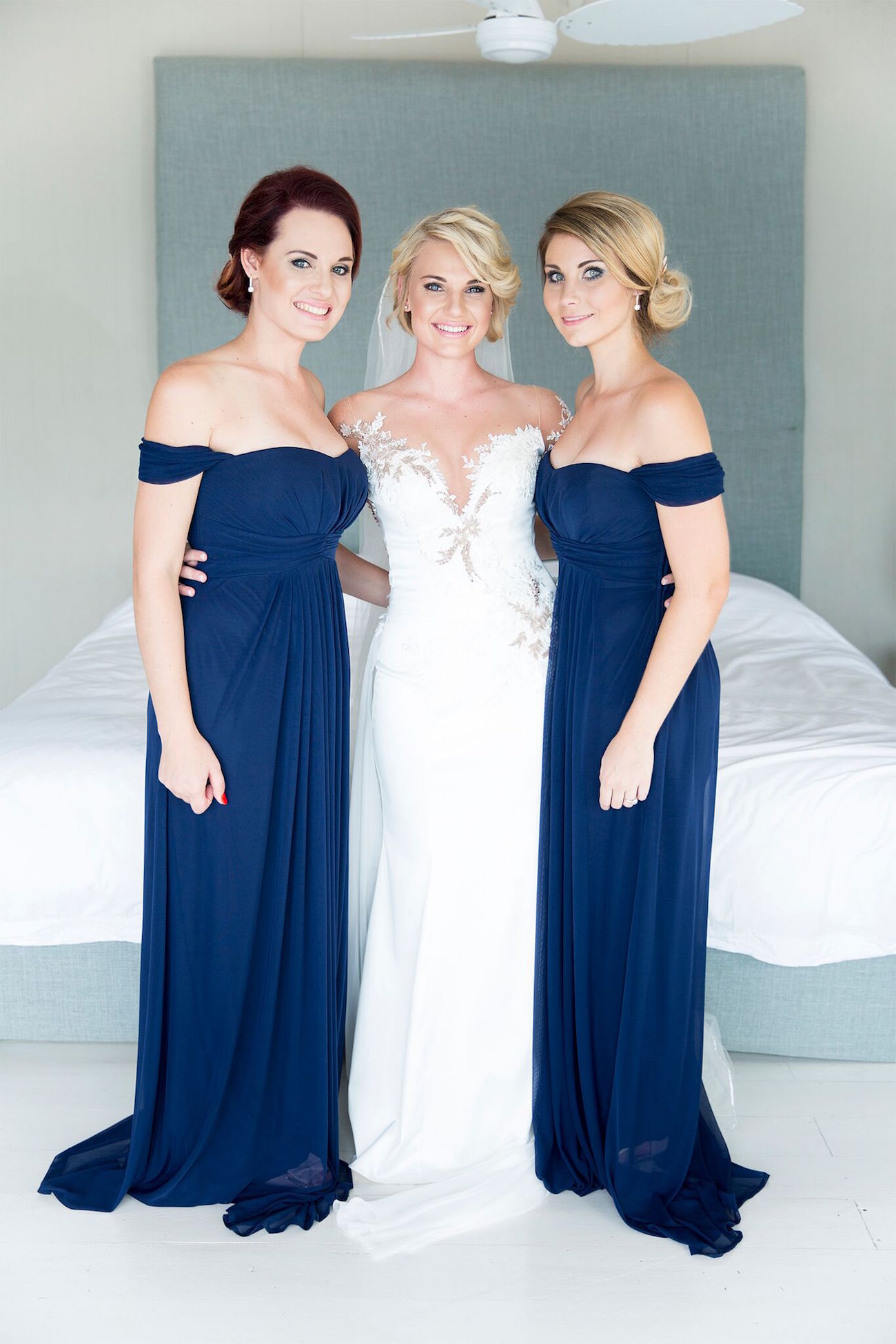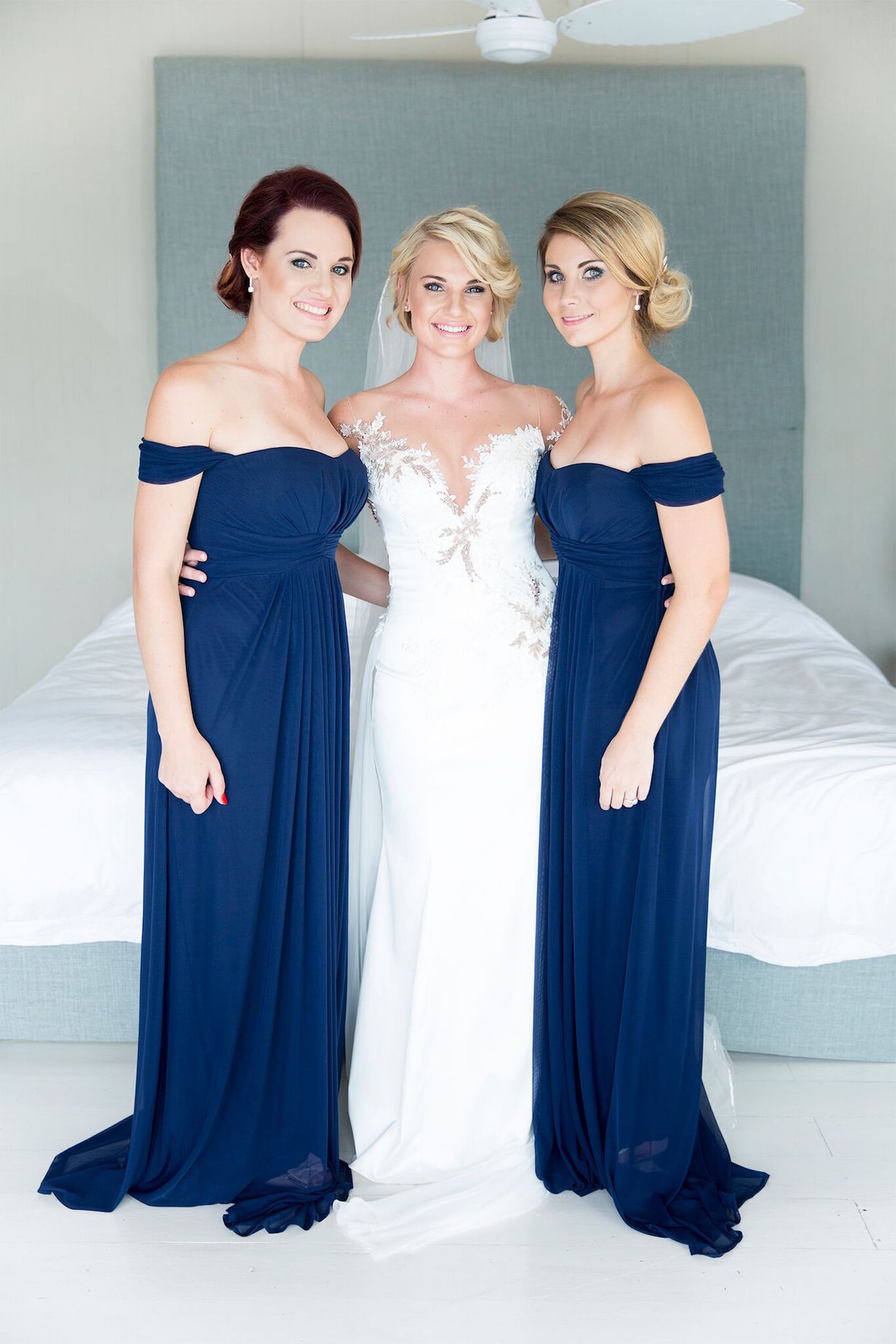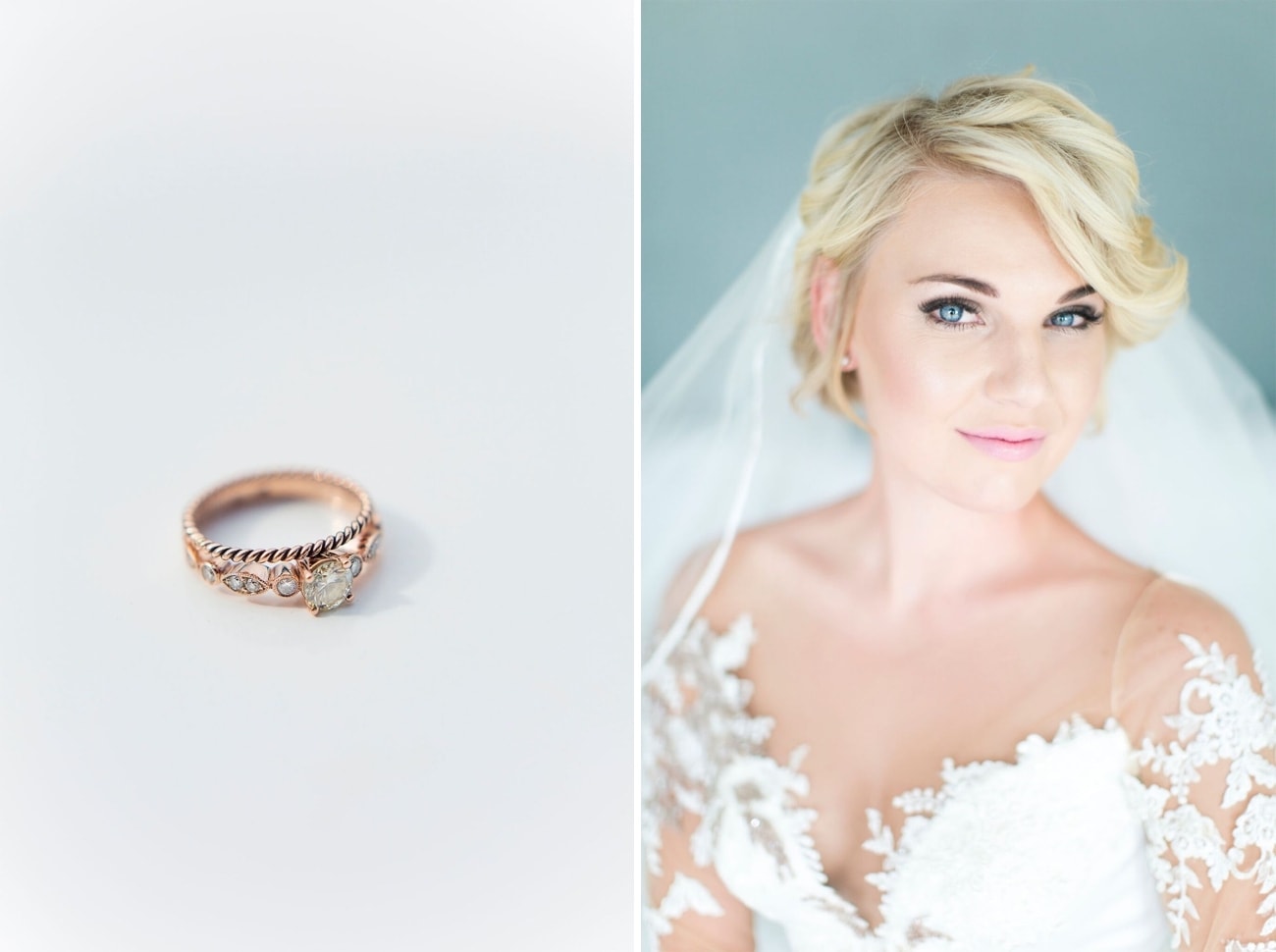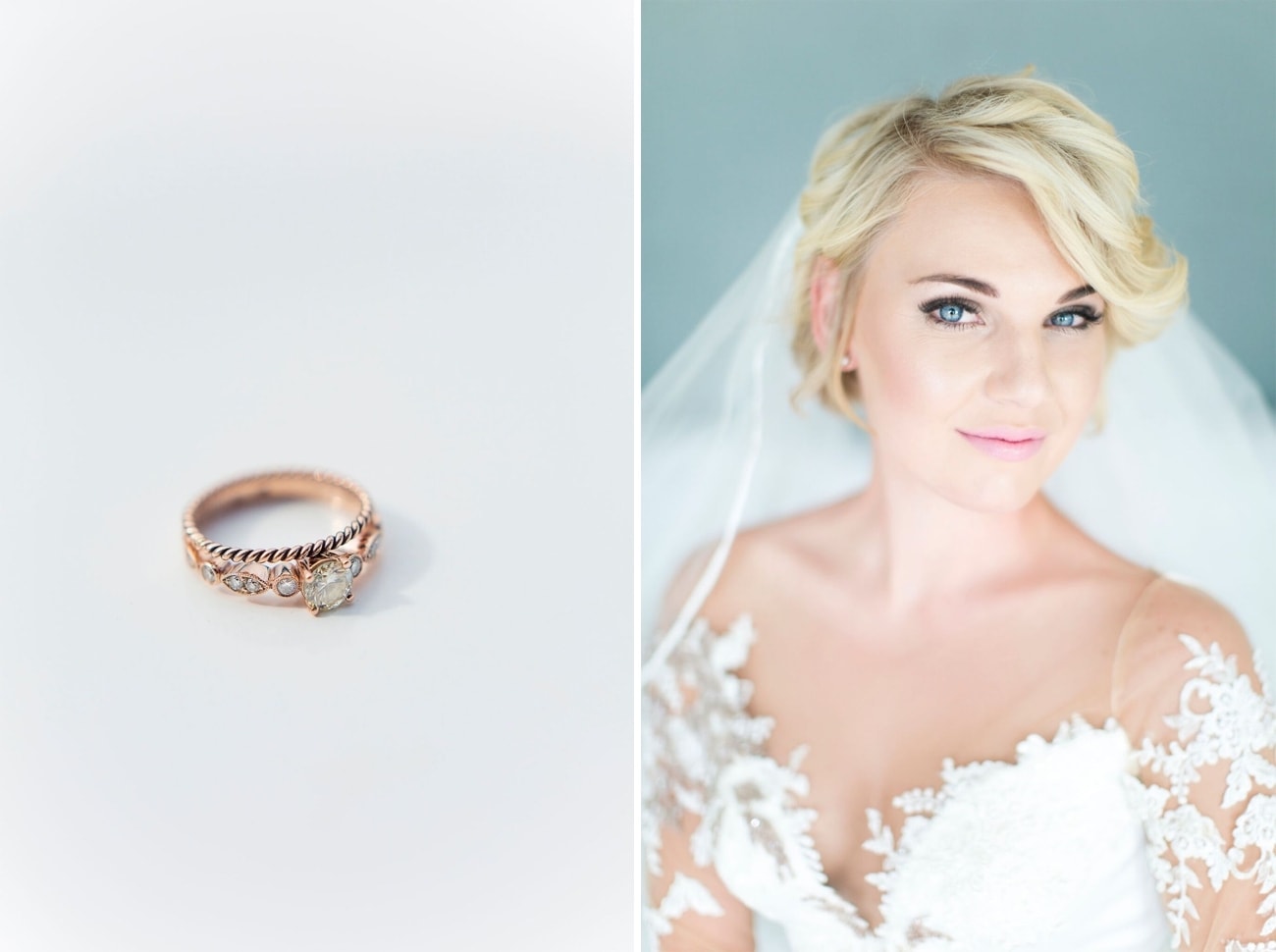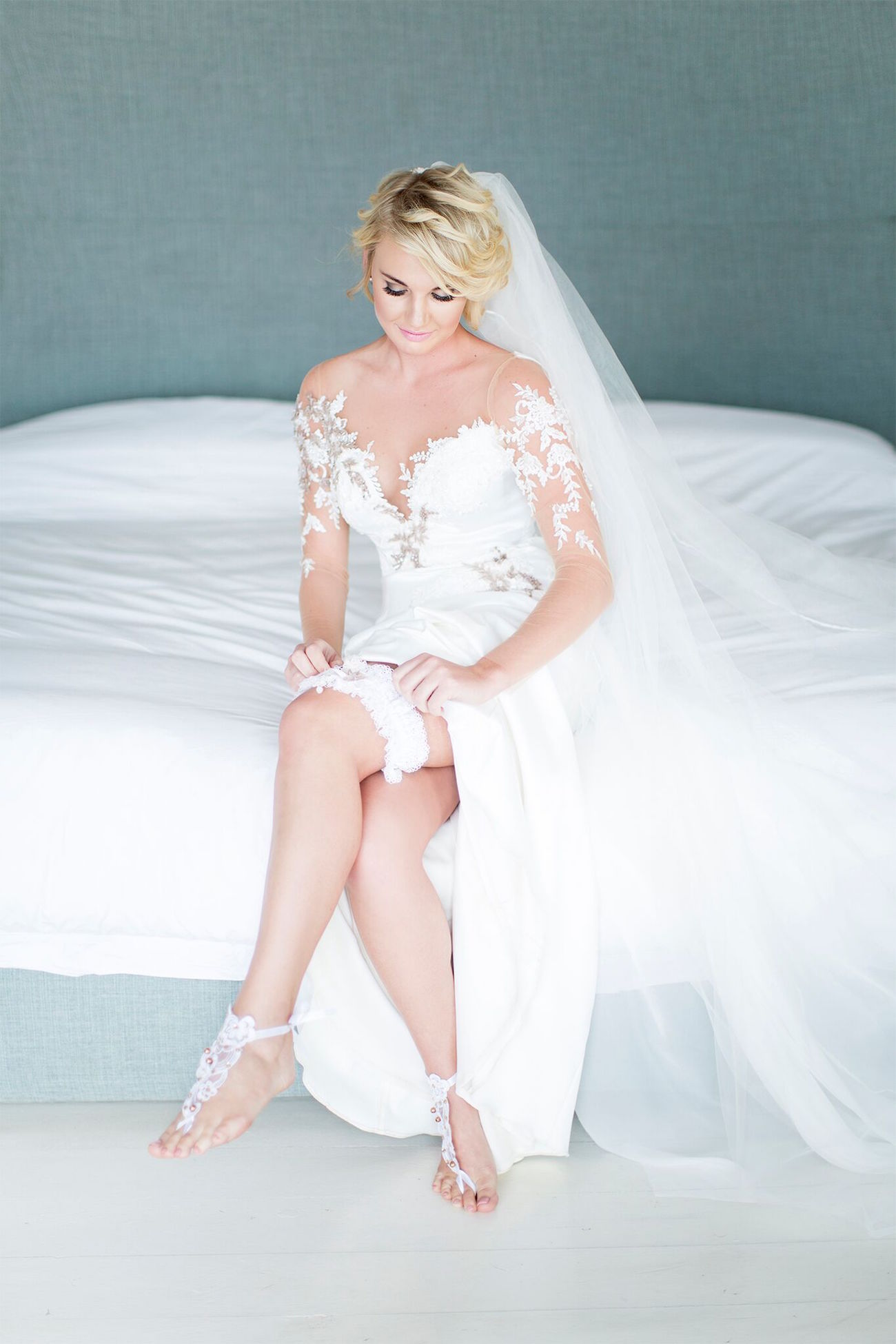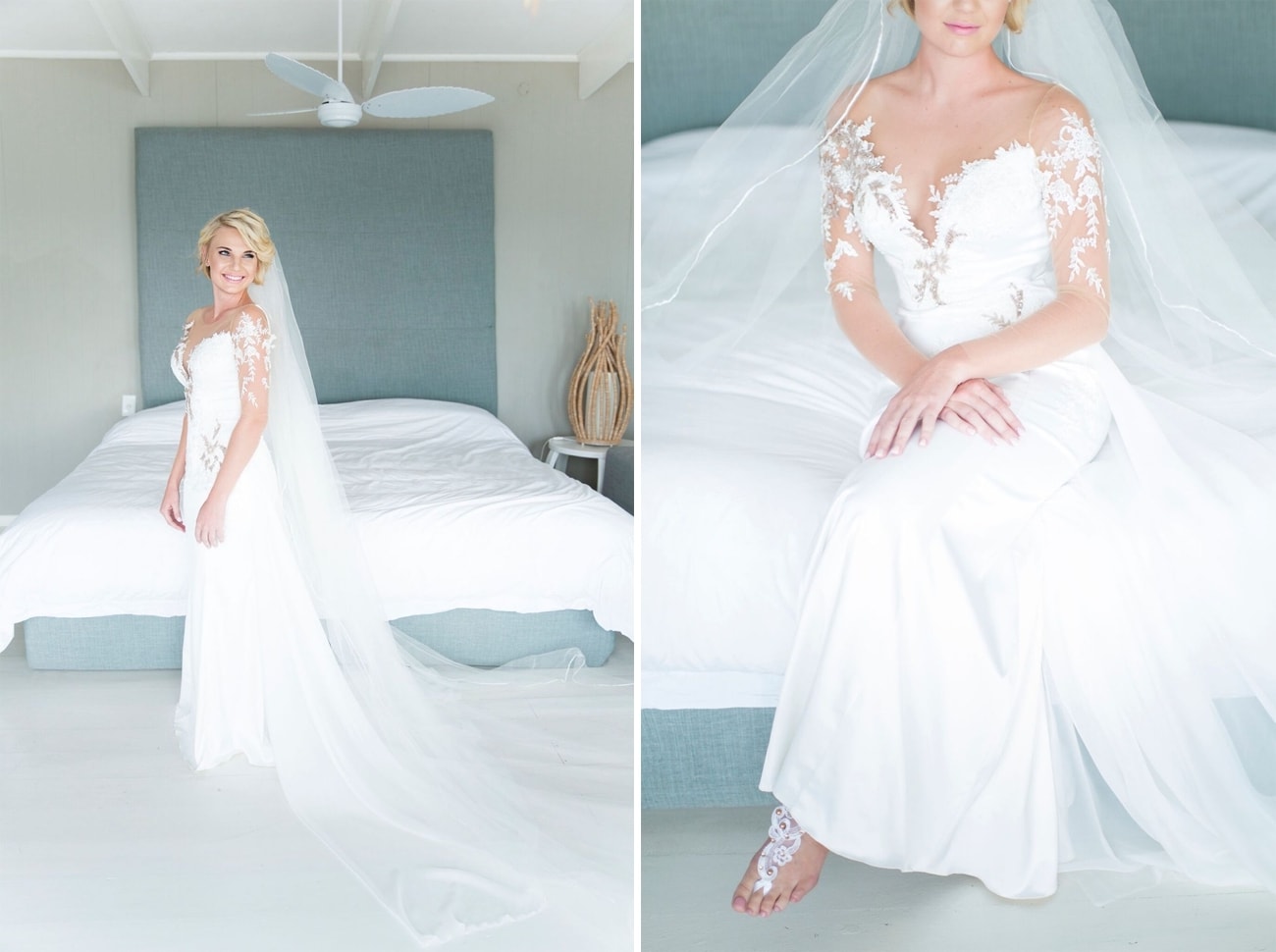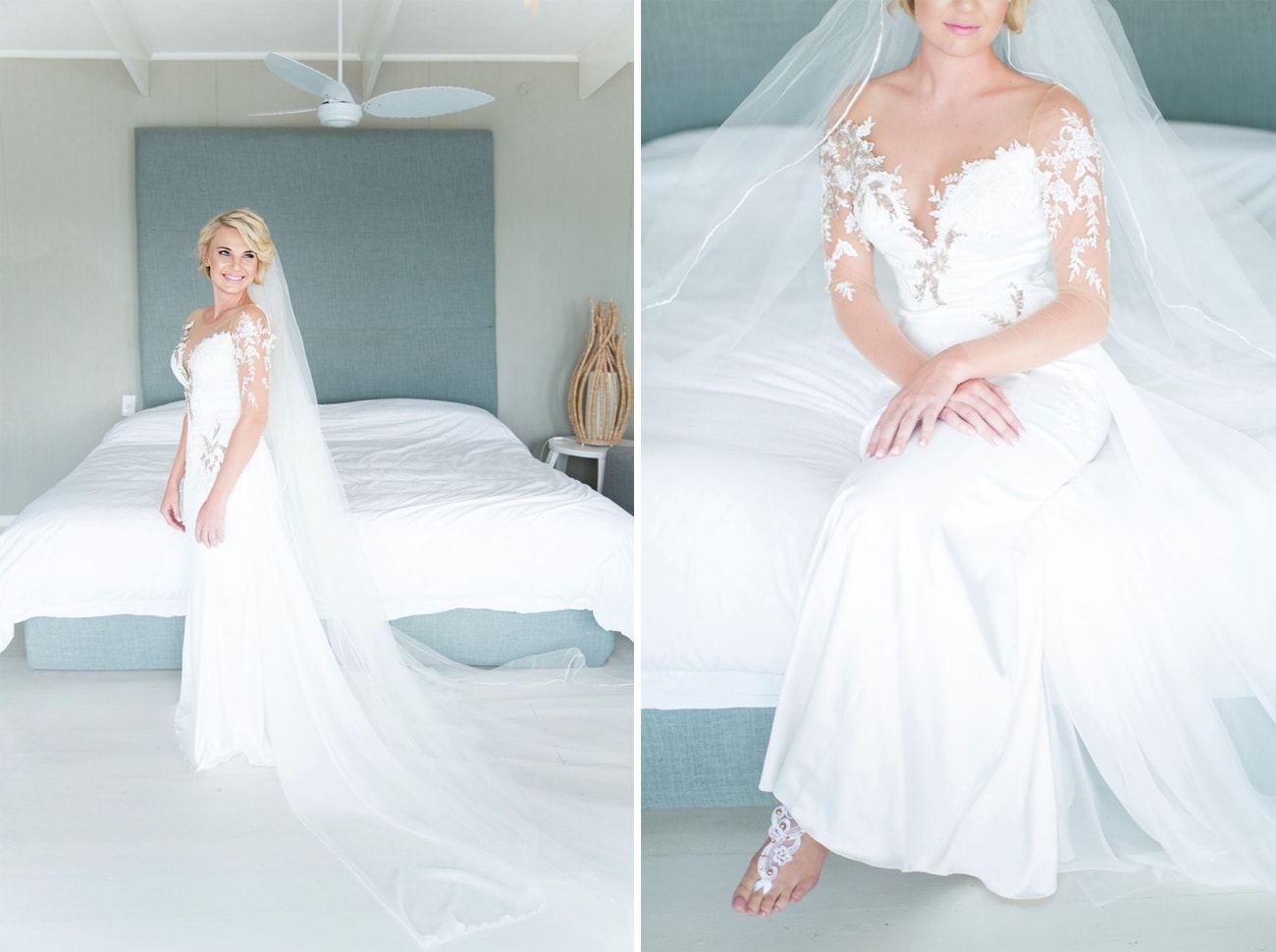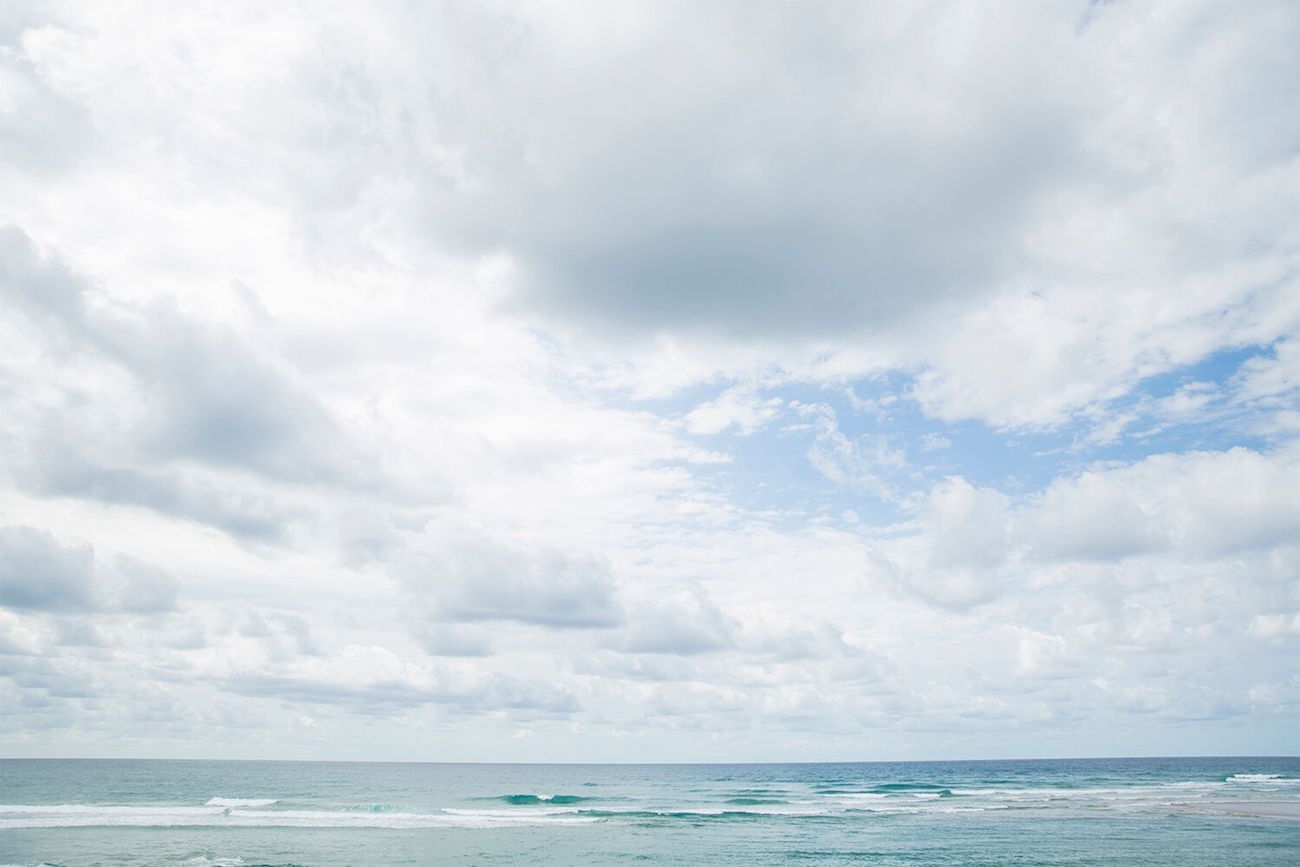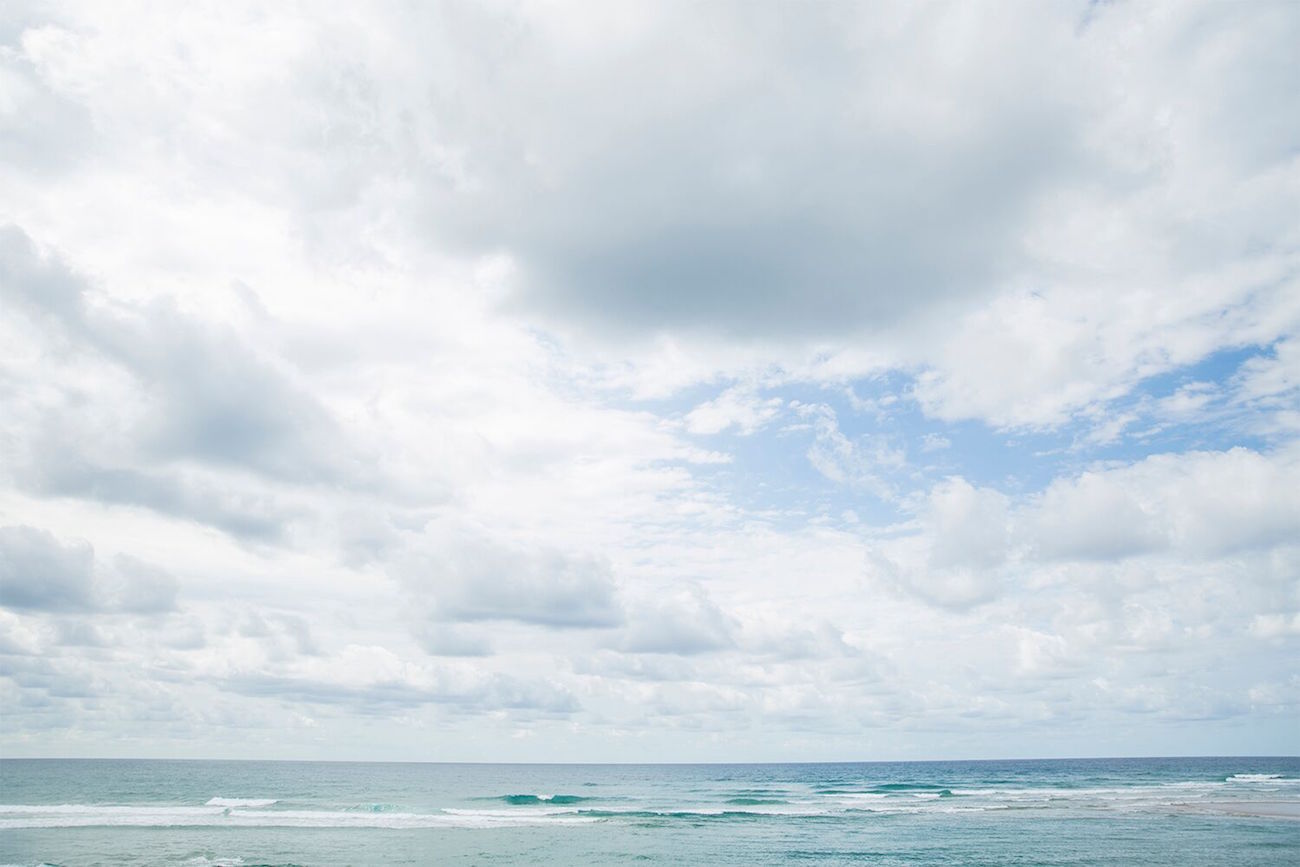 Love Story
Over sushi and wine, Jacques stole my heart! It didn't take much for us to click instantly. From best friends we became lovers, then after four years we got engaged!
The Proposal
Jacques and I were in the middle of a photoshoot which I arranged, when he went down on one knee and popped the question!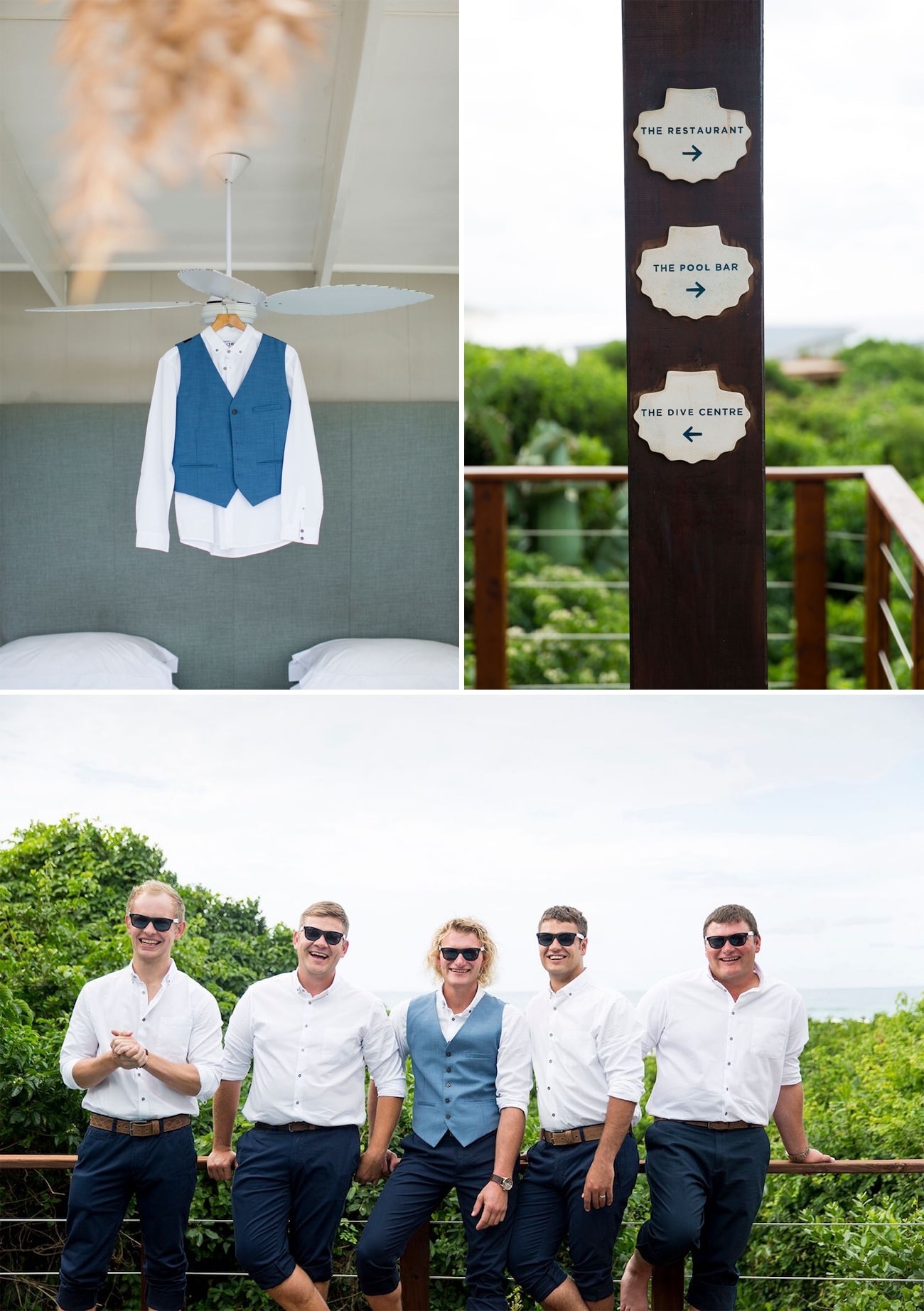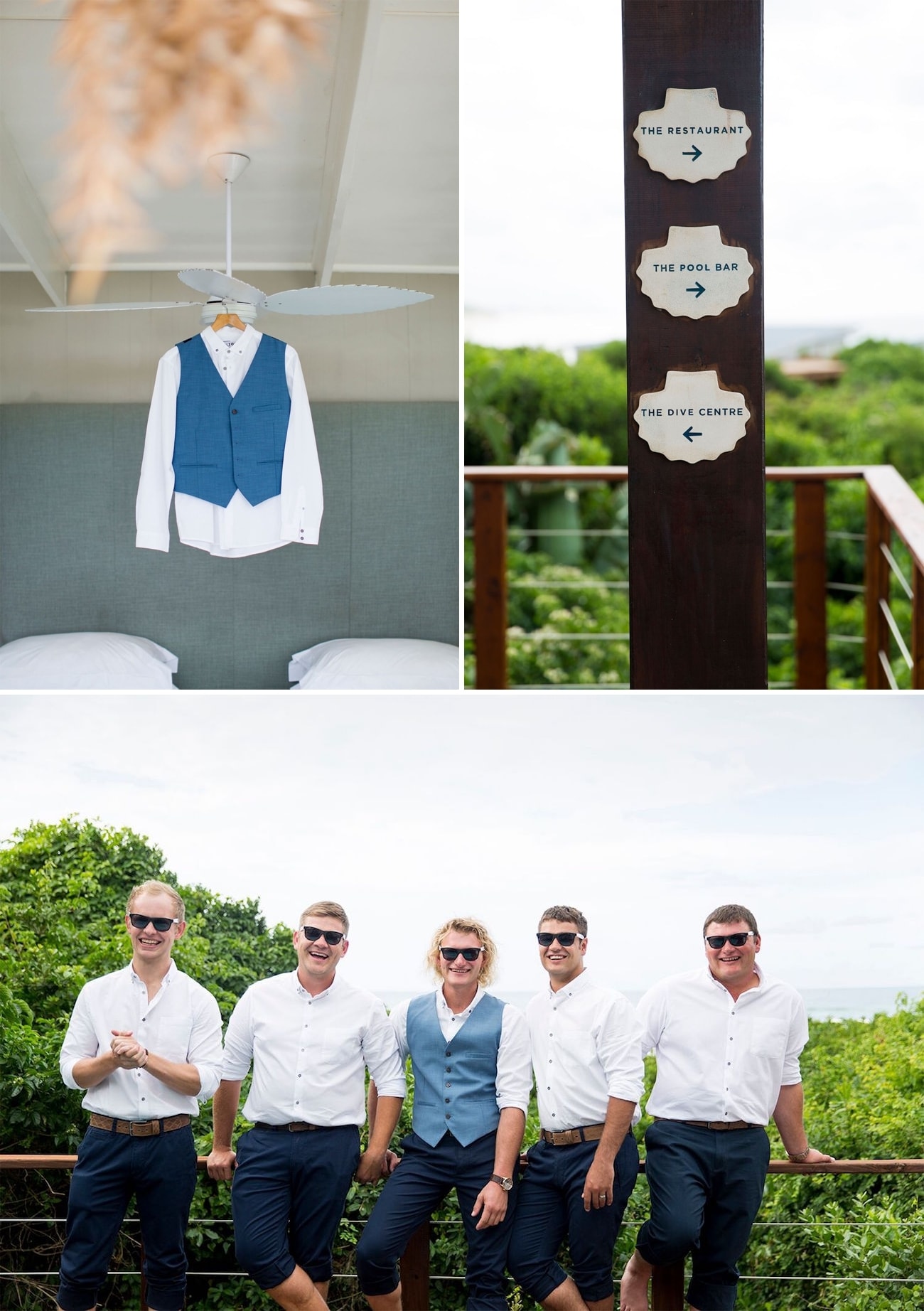 The Venue
We wanted a small & intimate wedding, so we chose a destination wedding in Mozambique! We are both very minimalist people and thats what Mozambique is! One of my friend found White Pearl Resort on the internet and we instantly fell in love with it!
Wedding Style
We wanted our venue to do the talking and not the decor. My whole wedding theme was greenery with a touch of glass. I didn't have to do to much because we had a outdoor beach wedding and reception, and we already had so much beauty, compliments of Nature!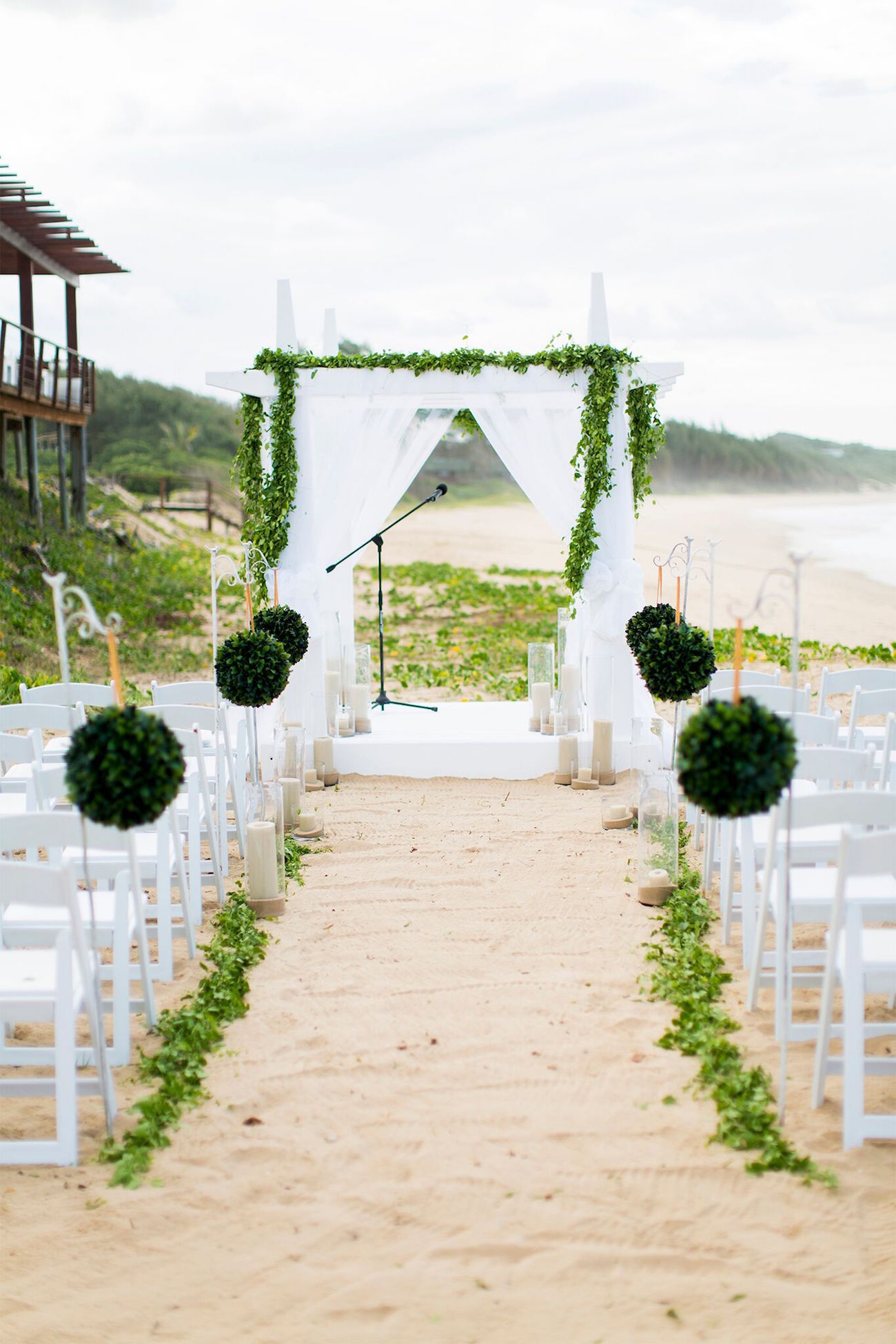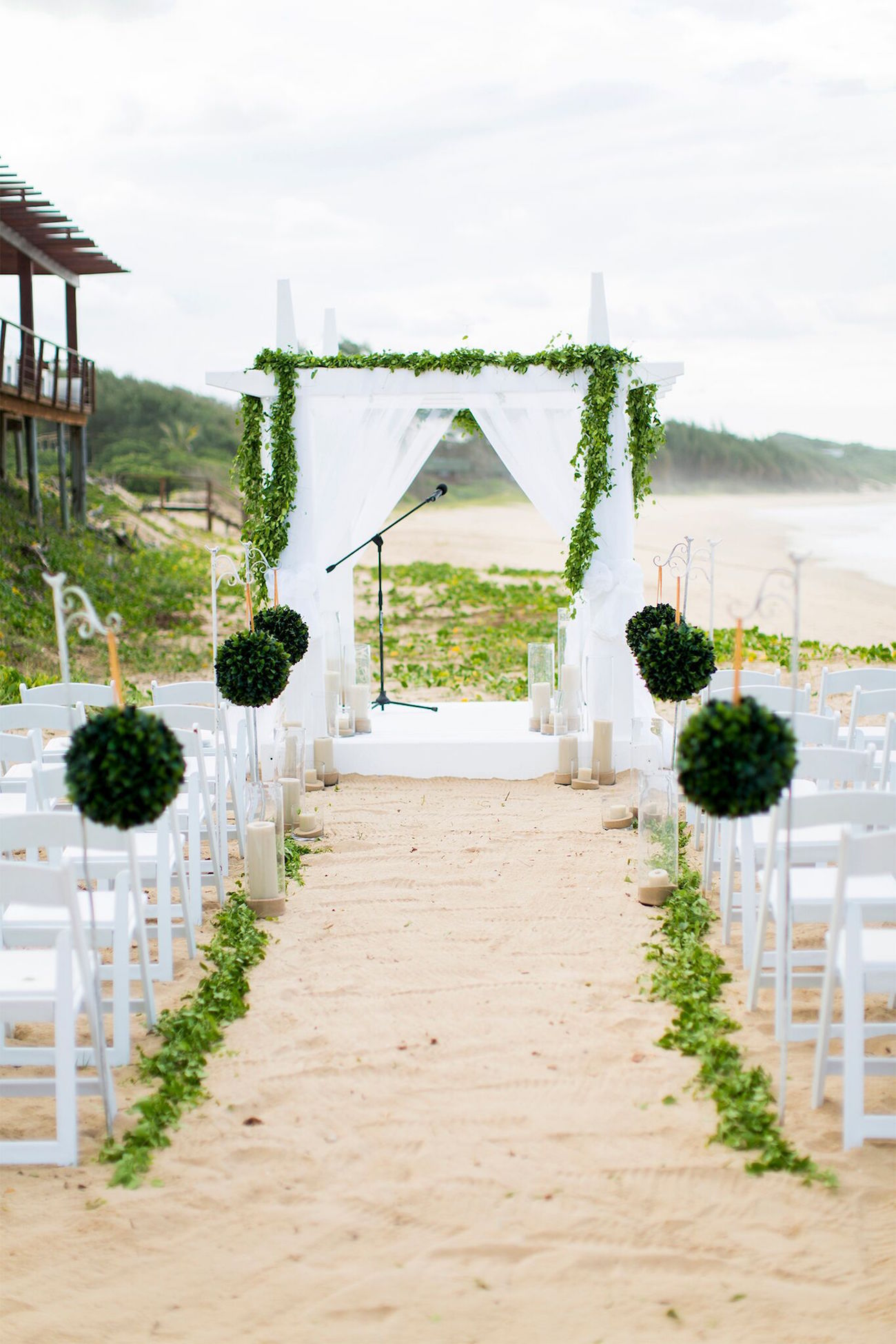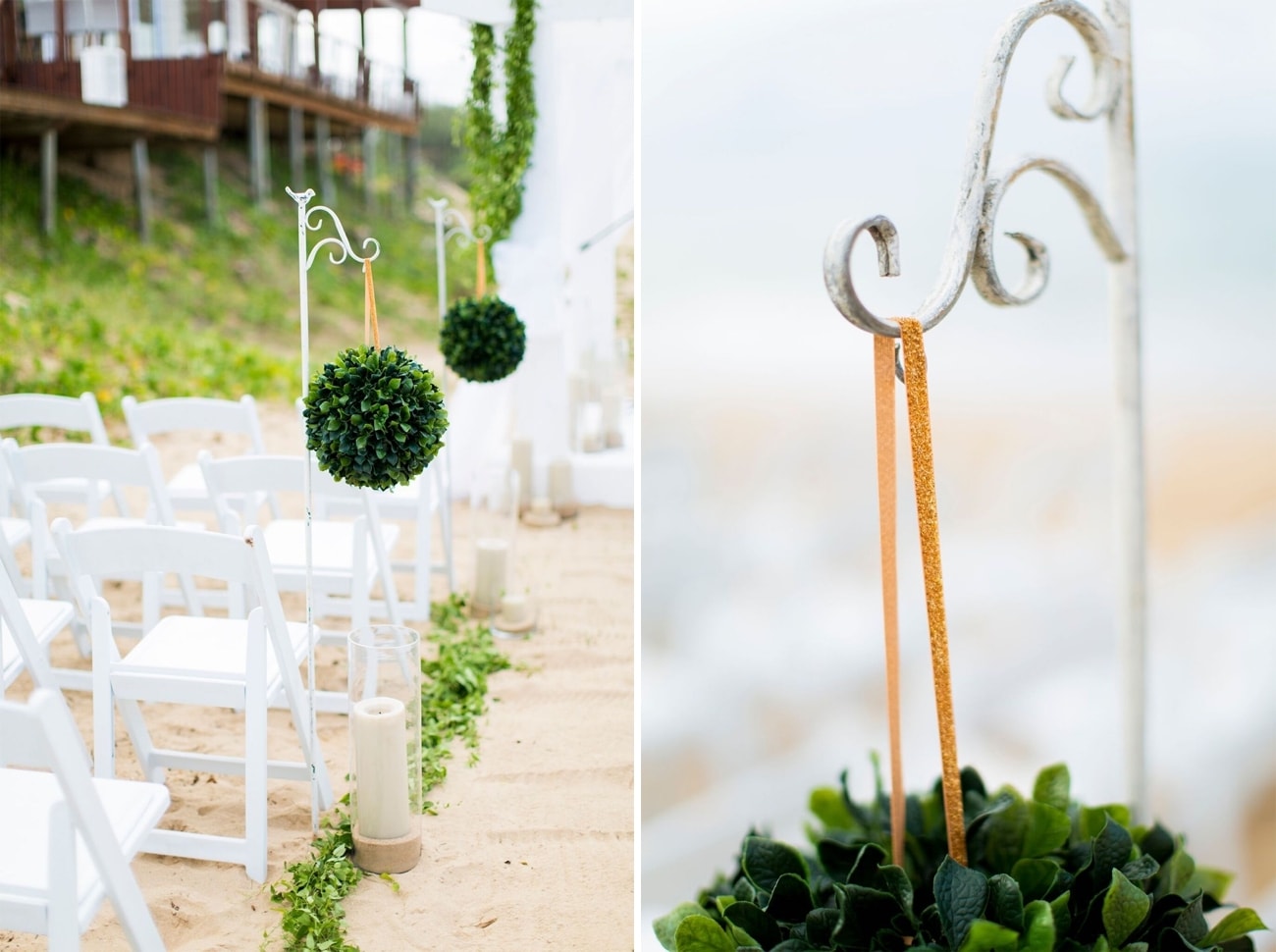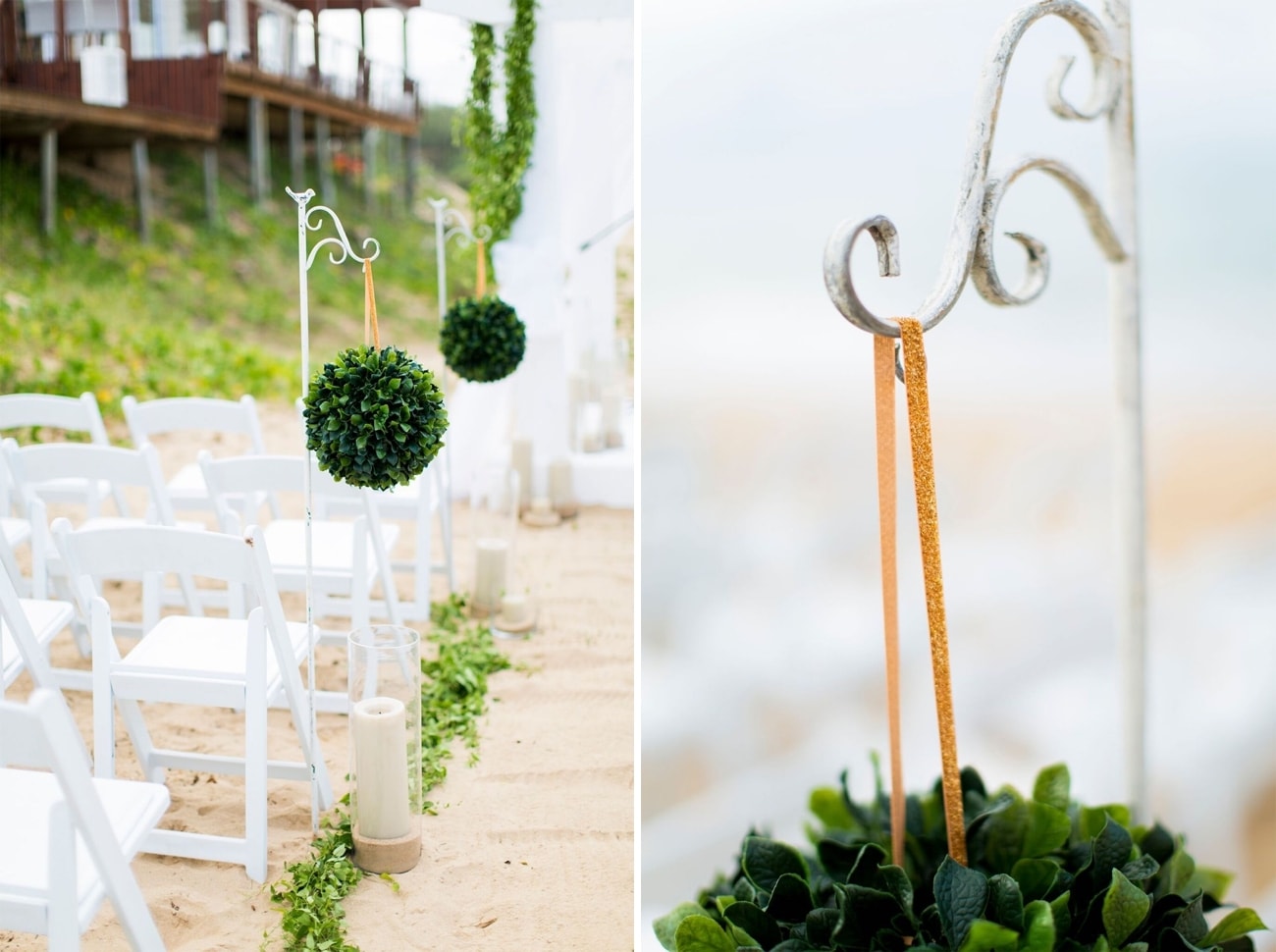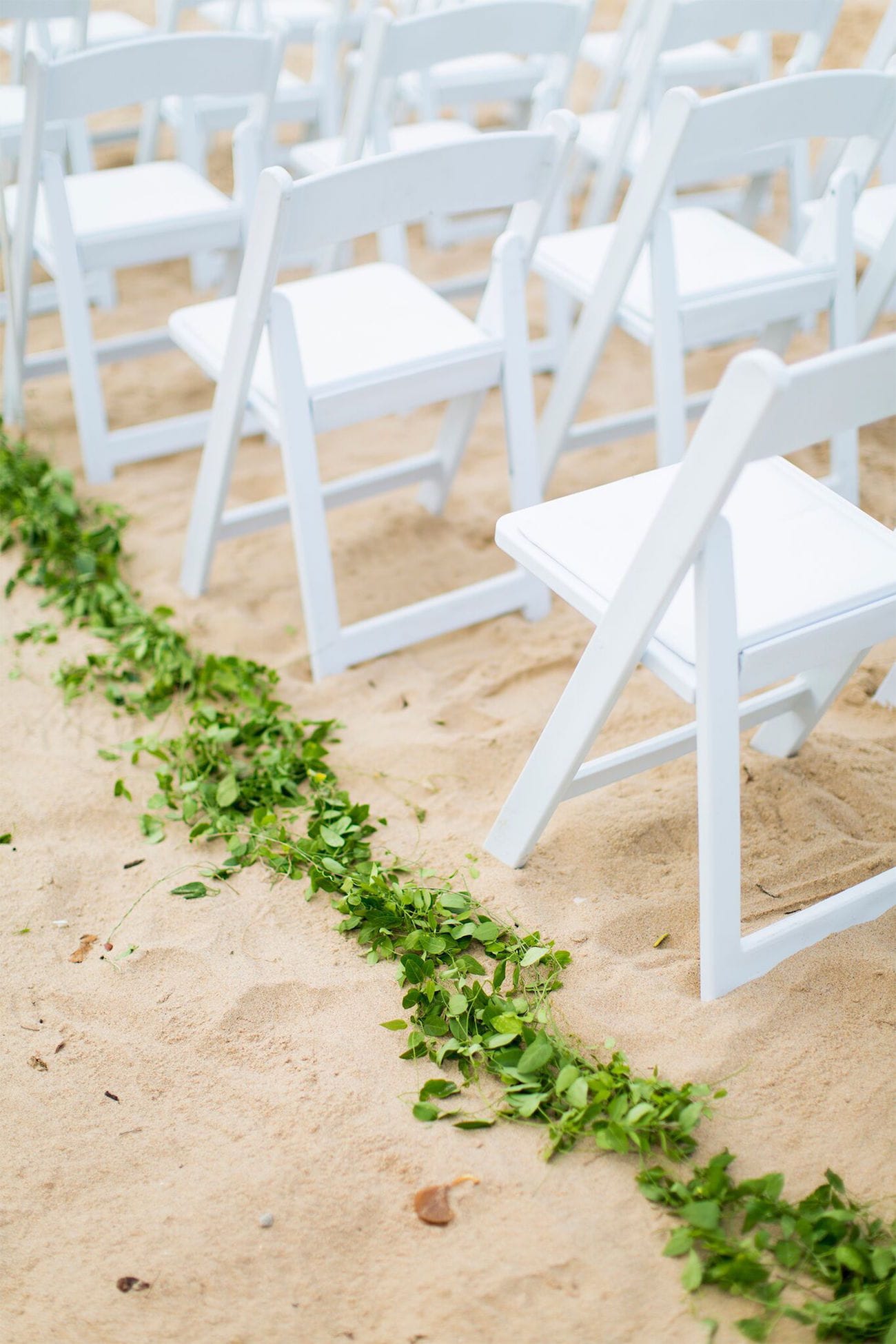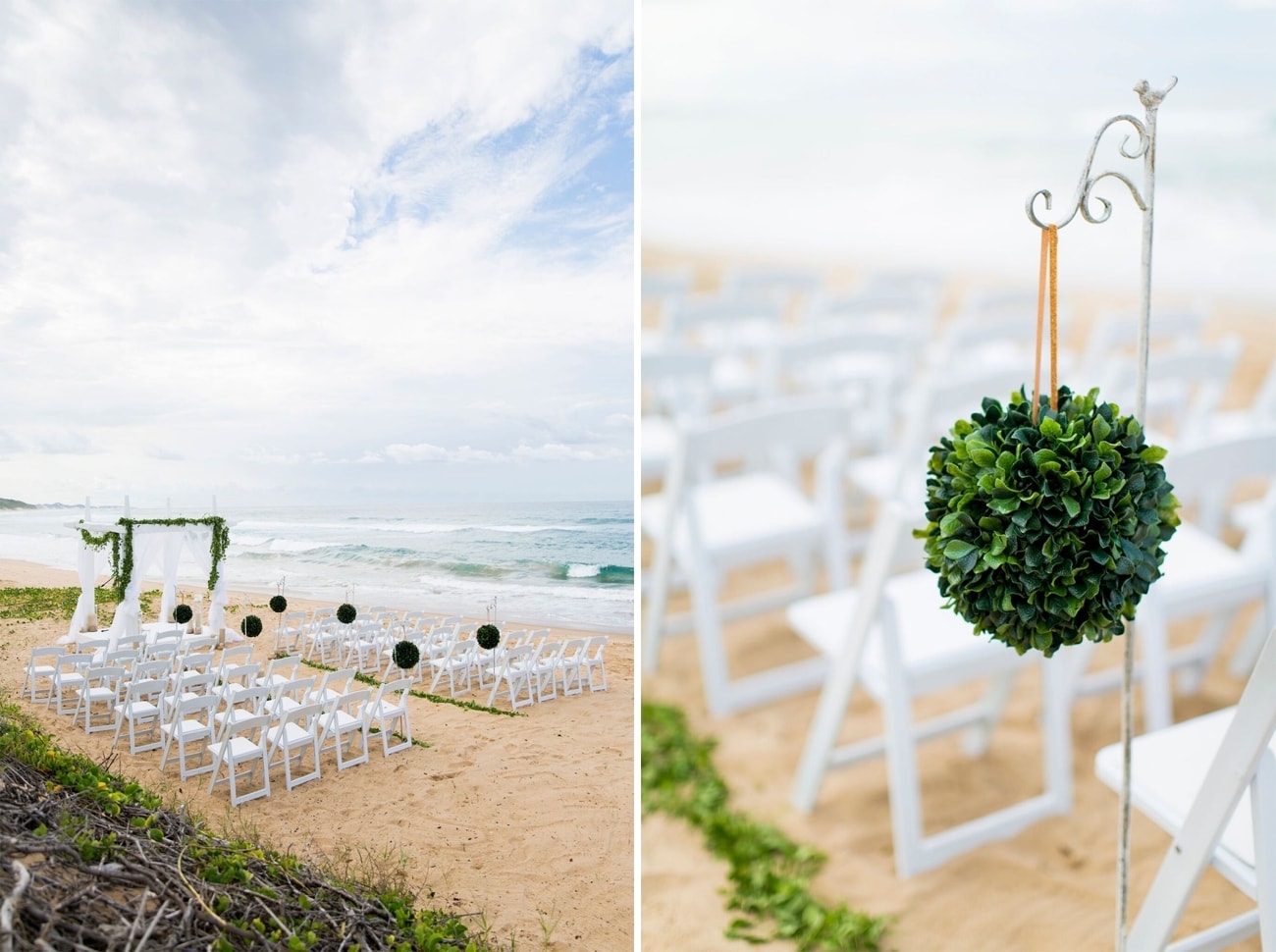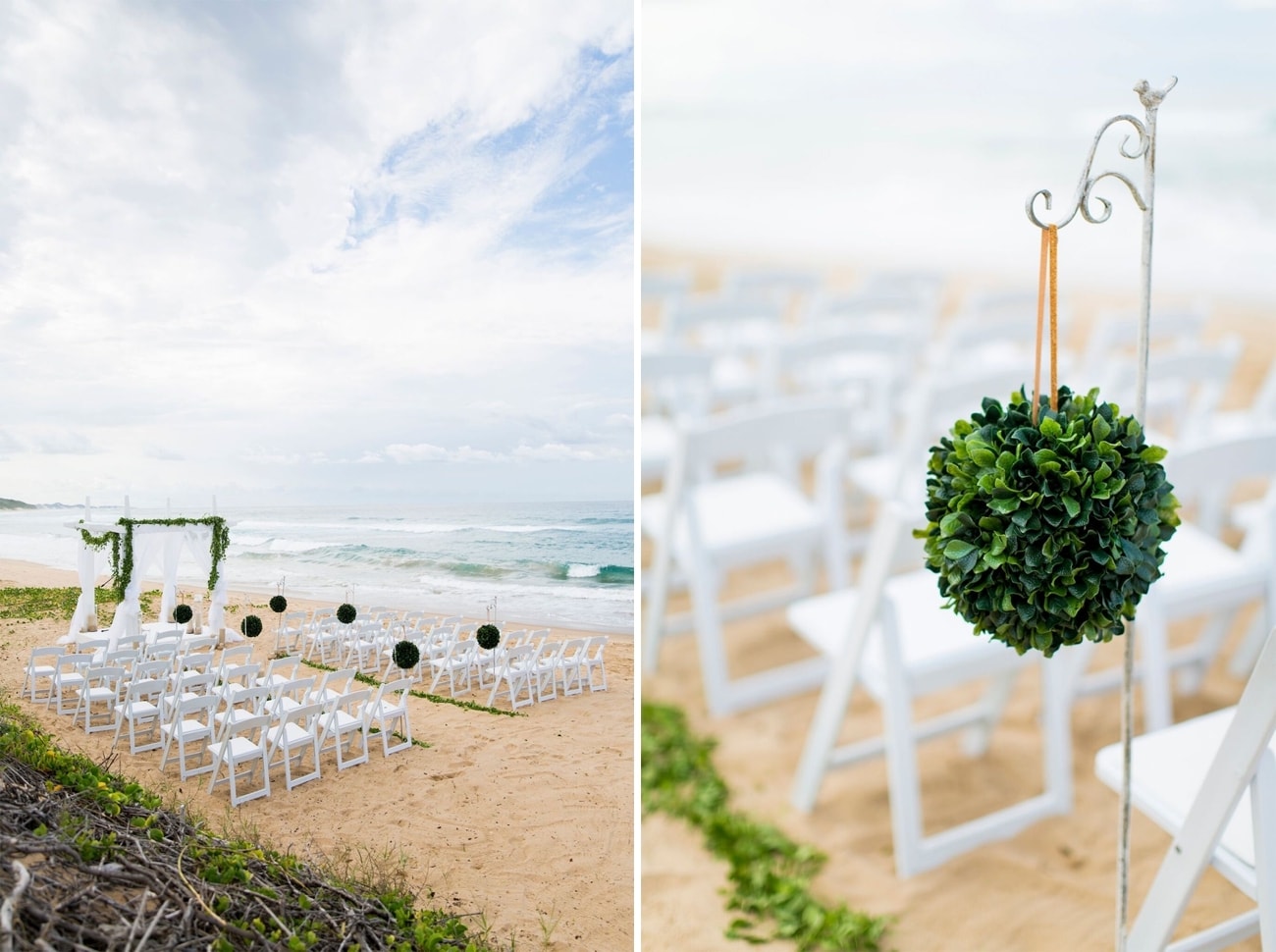 Wedding Details
Our wedding venue was the most perfect detail! From service to food they made our dream day a dream!  We loved the greenery around the podium at the reception and the candles all over. The fairylights under the stars that night were just magnificent!
DIY Elements
Our place cards on the tables were leaves that we wrote on. My mom also made our hangers for the dresses with shells on them!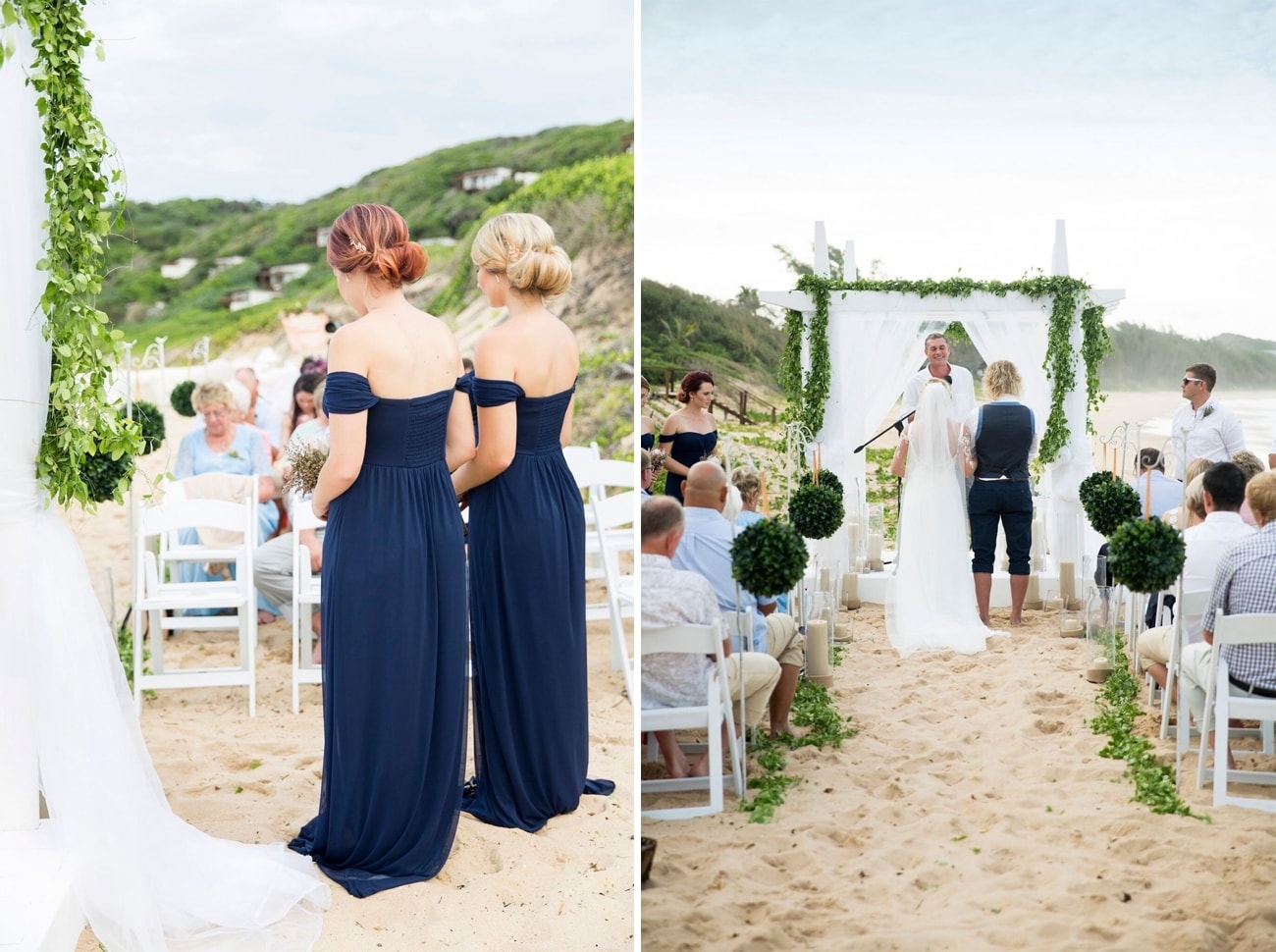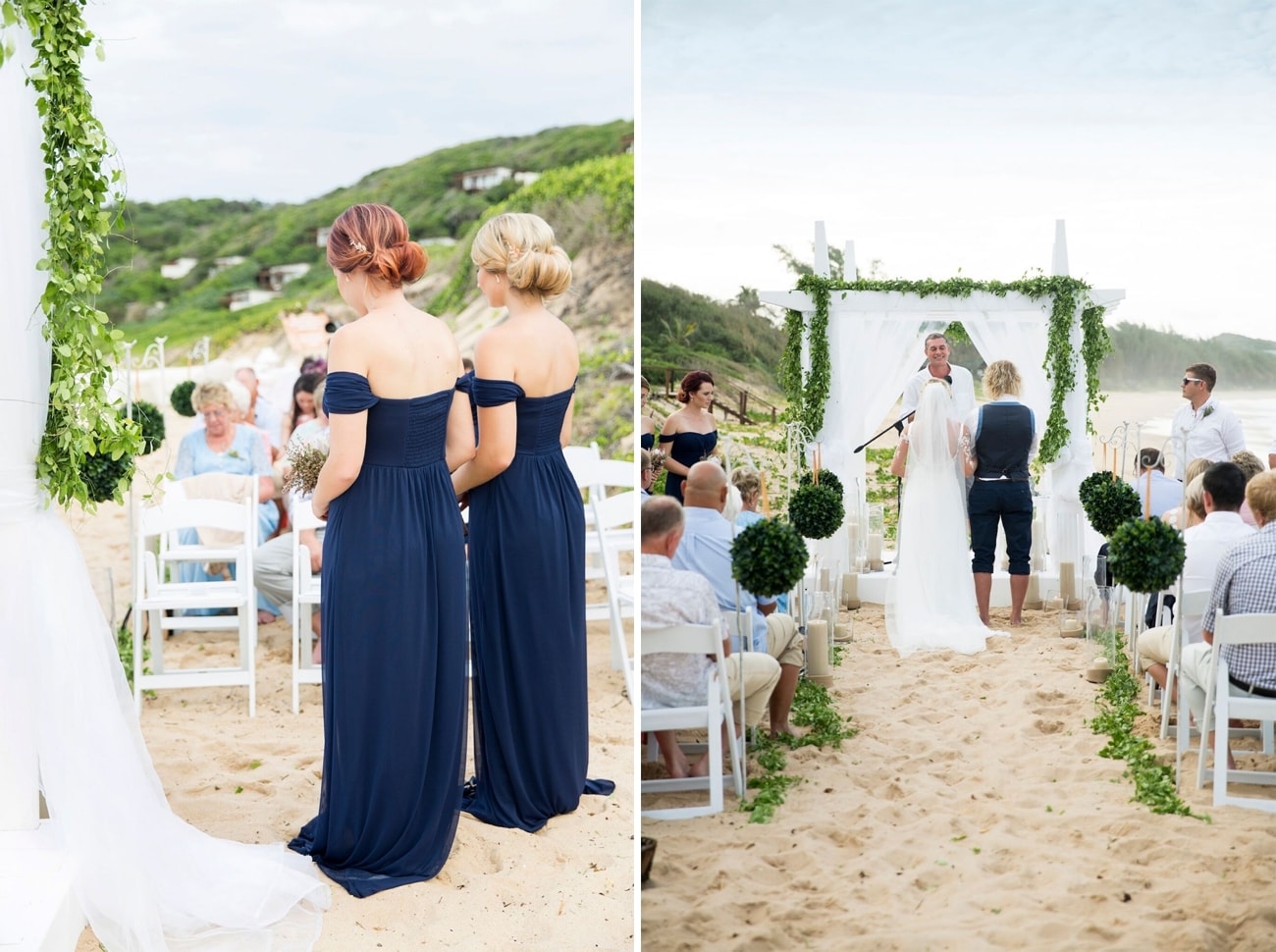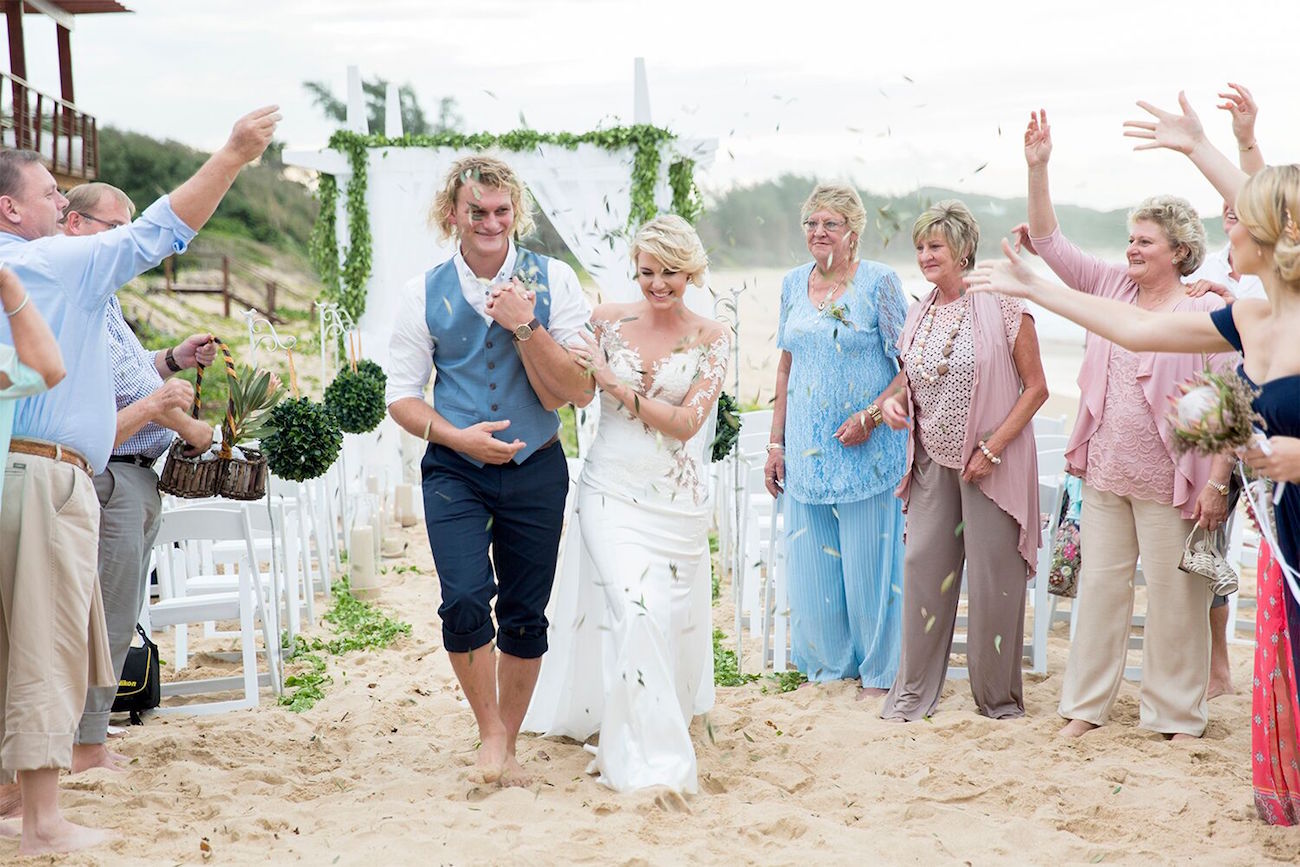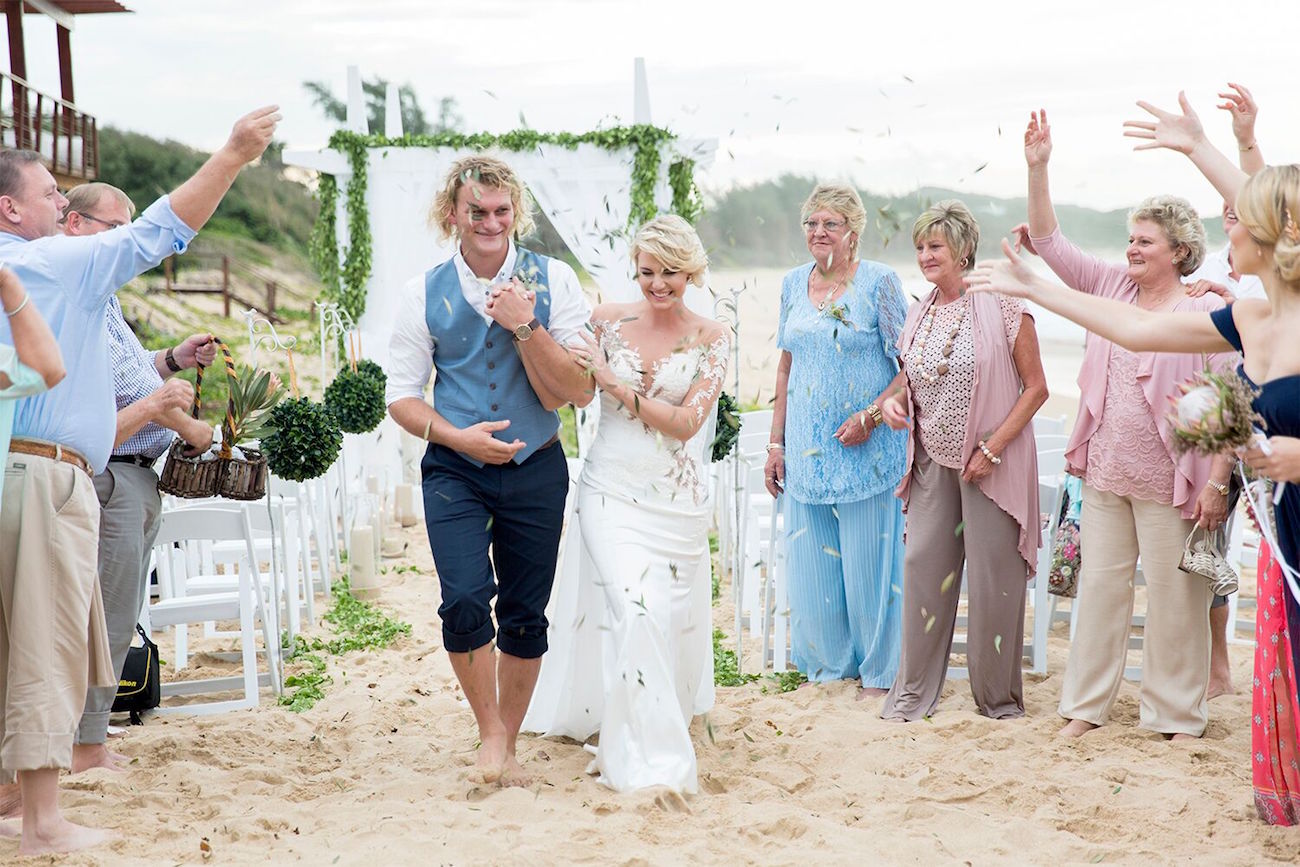 The Dress
It was tailormade for me! Soft and flowy with a touch of rose gold, and not too much detail. My designer designed it to complement my body and skintone in the best way! (And obviously to be comfortable as well!)
The Bridesmaids
I had two bridesmaids. We chose a soft, elegant styles for them, a navy off-shoulder dress.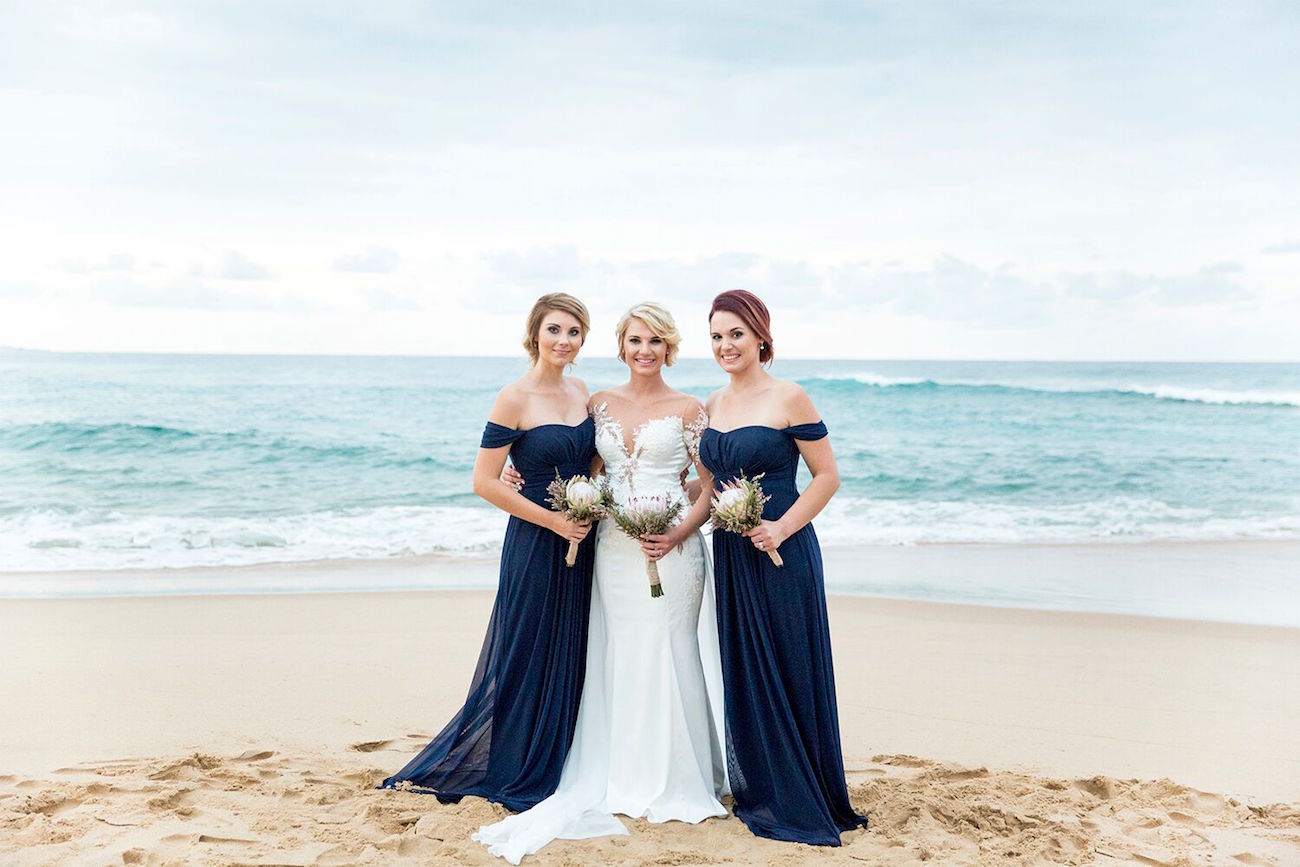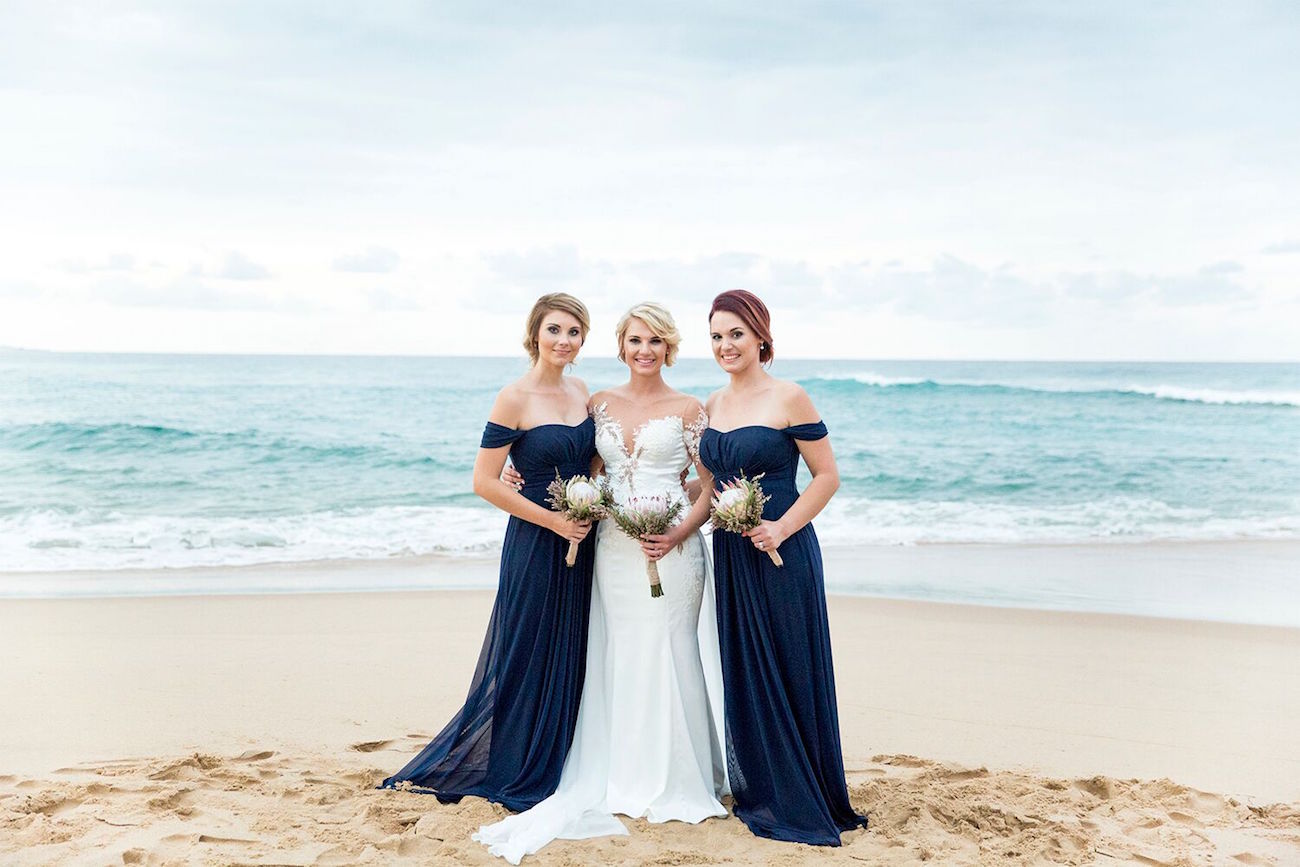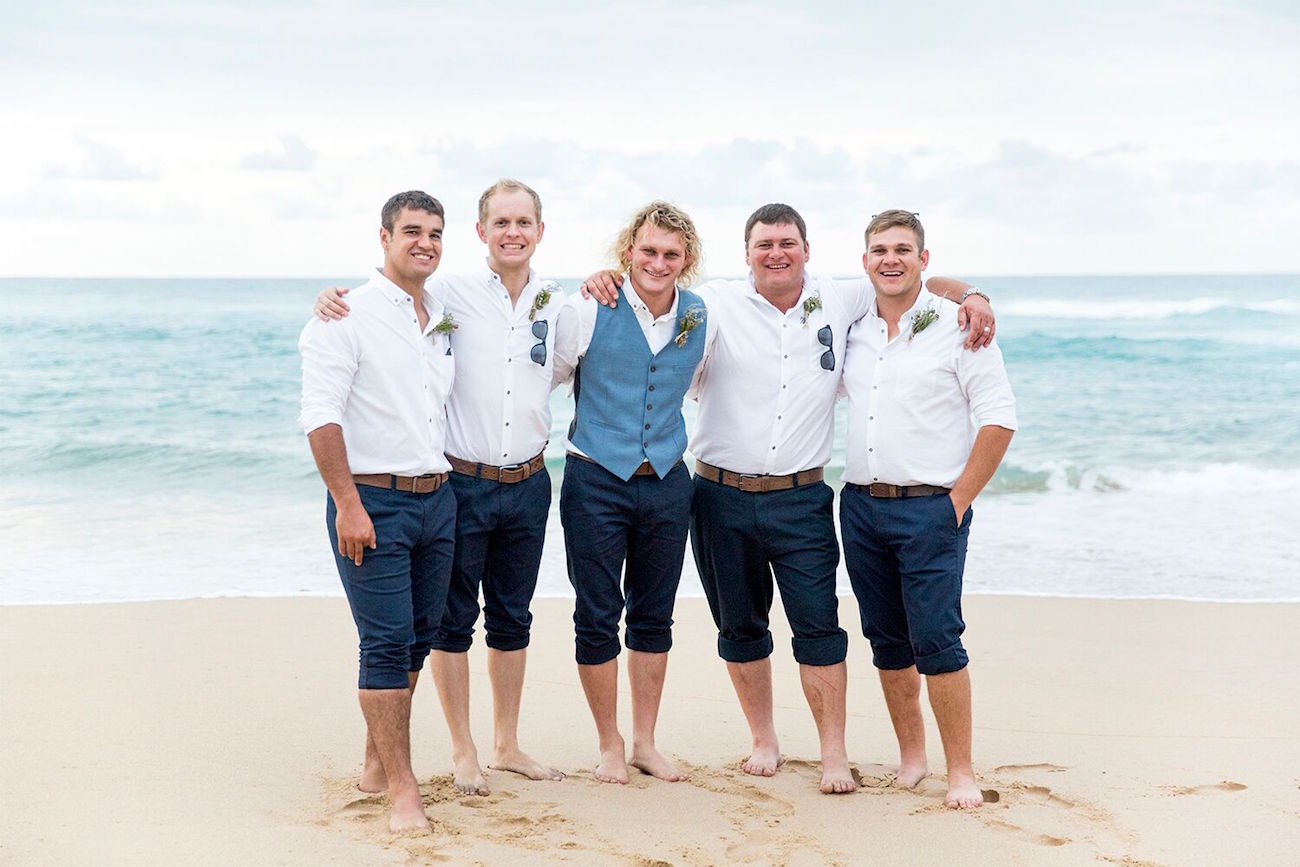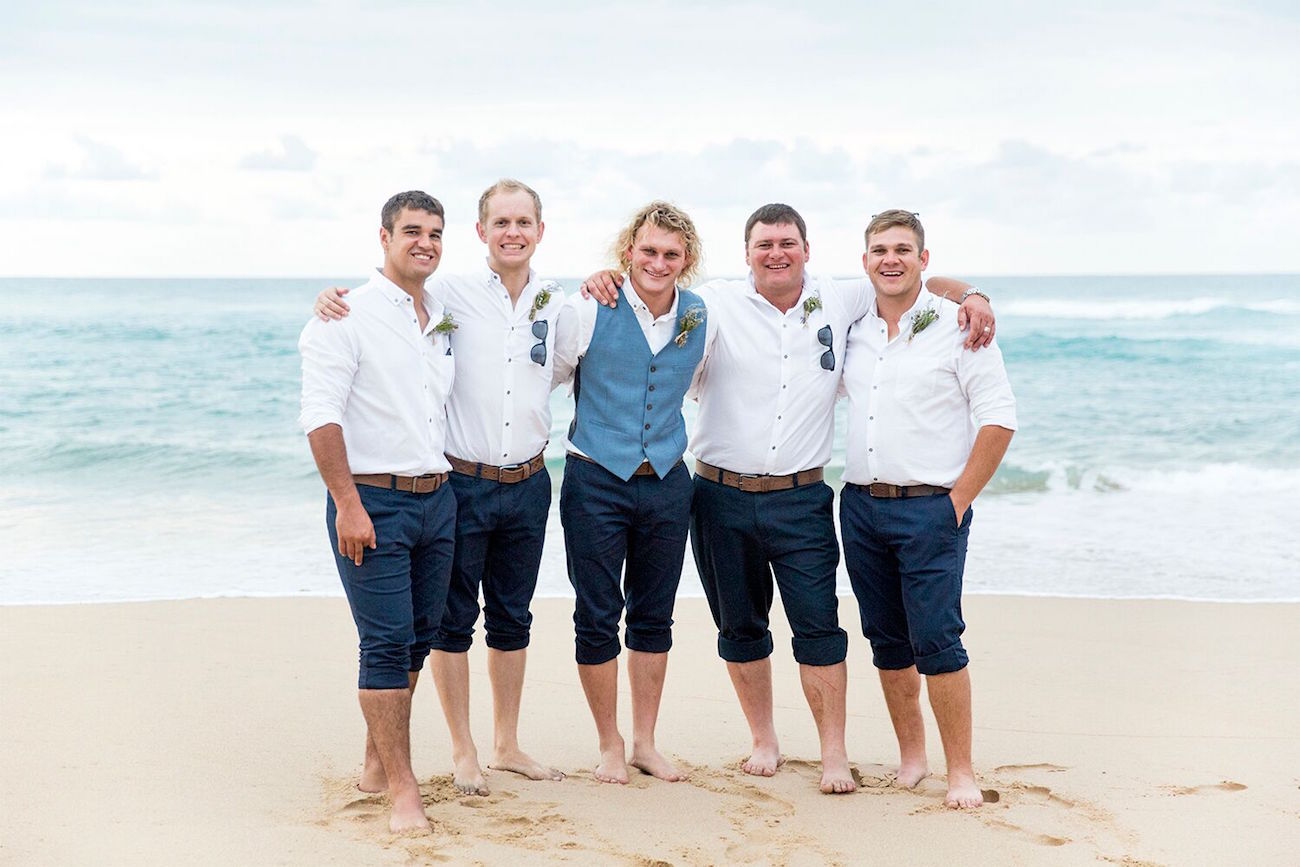 The Flowers
My whole theme of my wedding was foliage and minimalism. Our bouquets were proteas with greenery.
The Reception
Our DJ was from Maputo and the played the greatest music ever! Our MC also made our wedding reception a great success – when Jacques and I walked into our reception after photos, everyone waved white napkins! His jokes was just too much!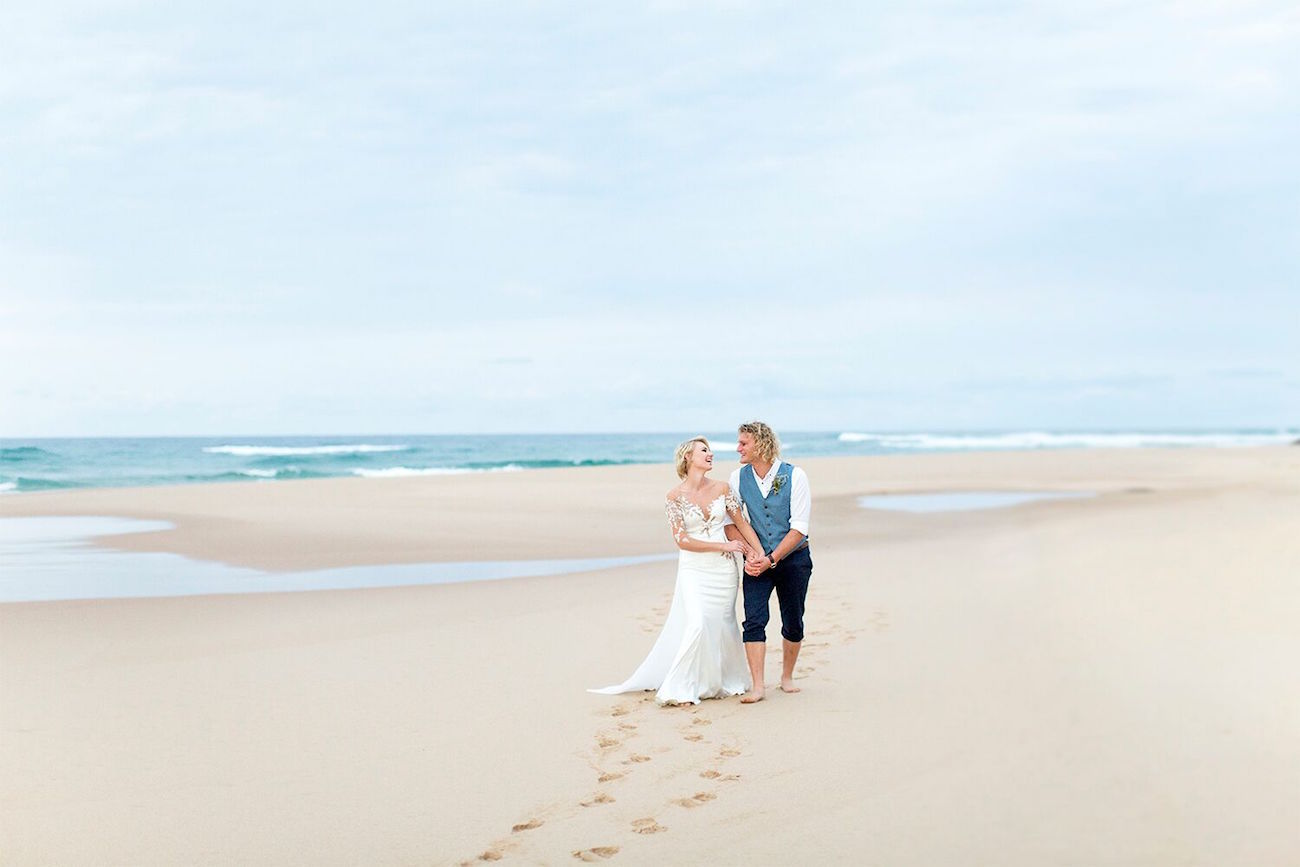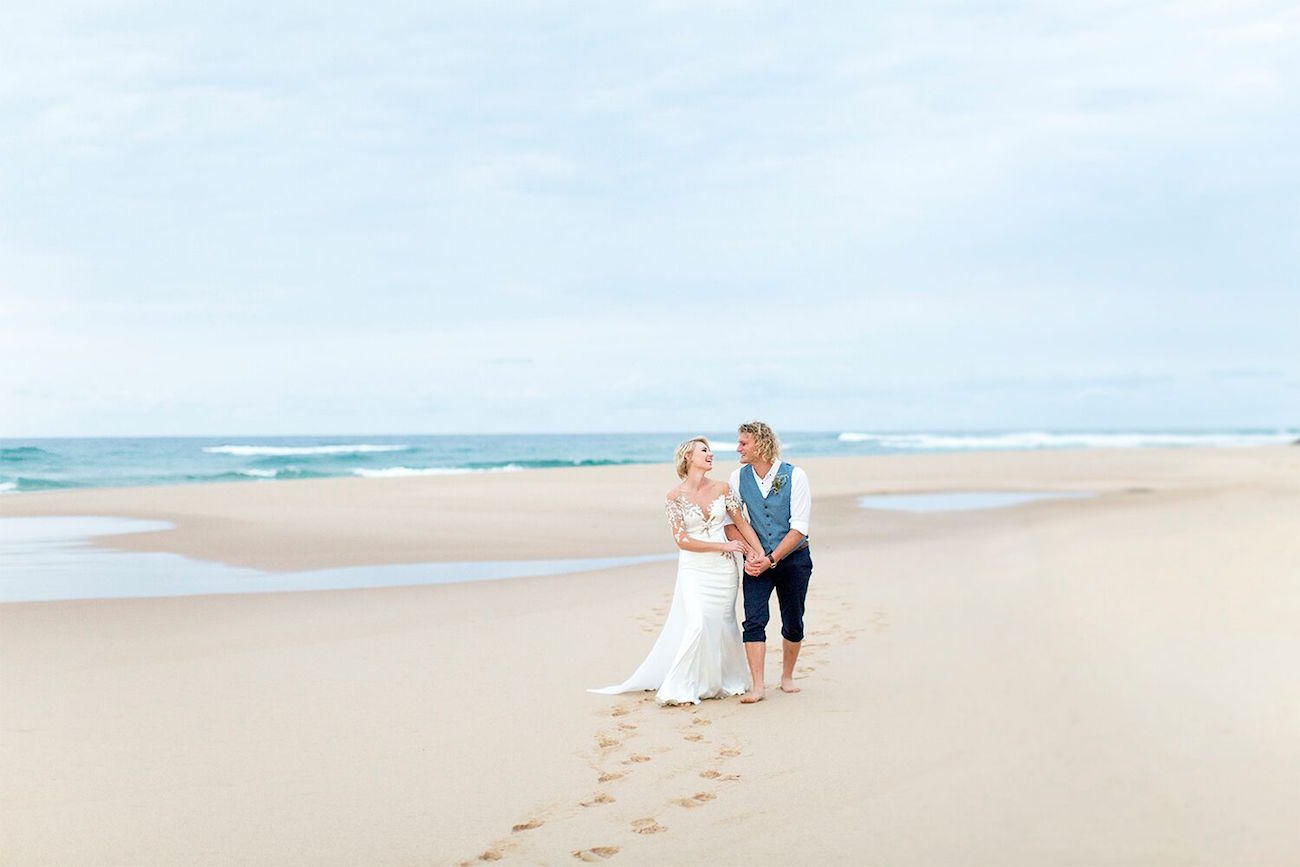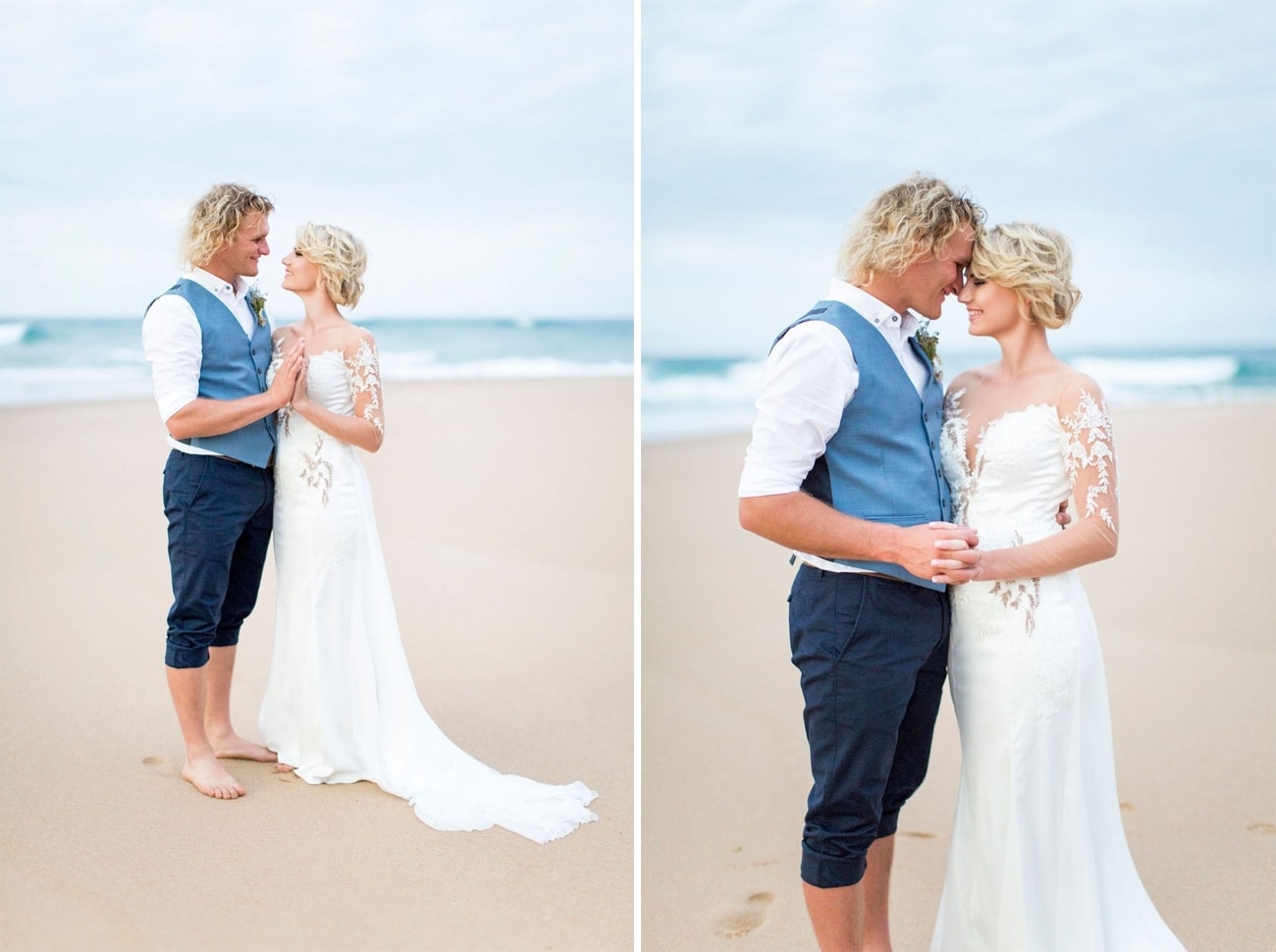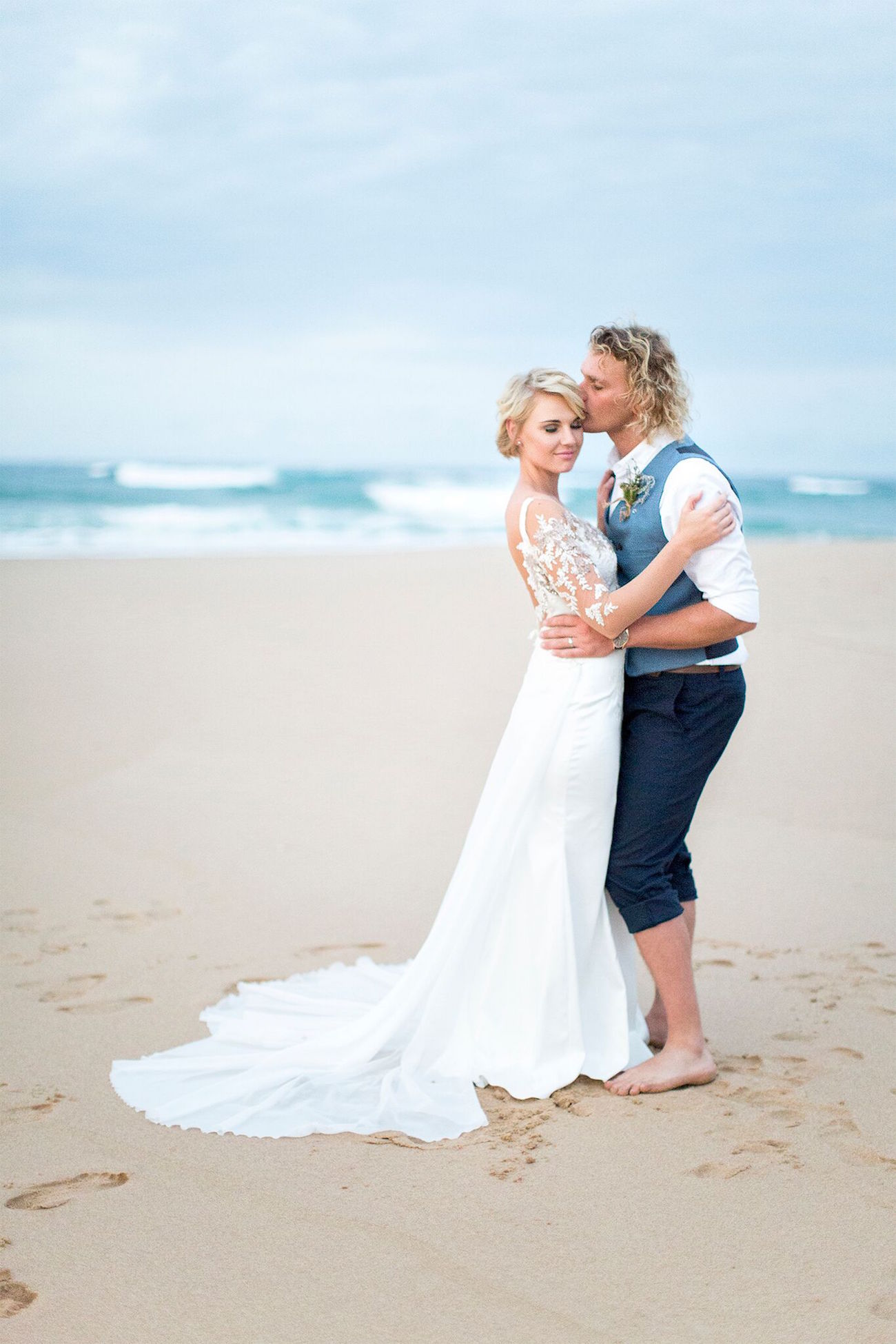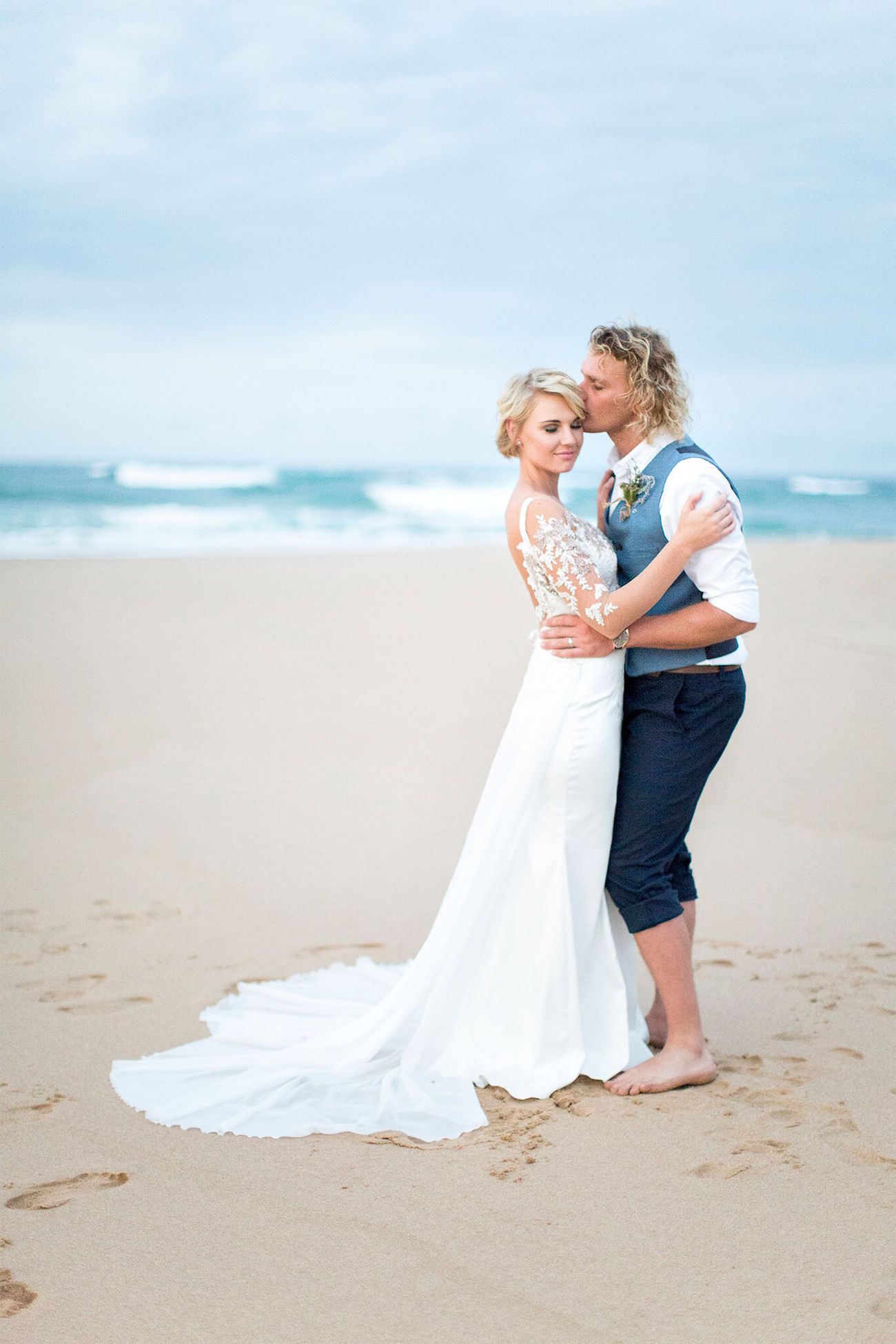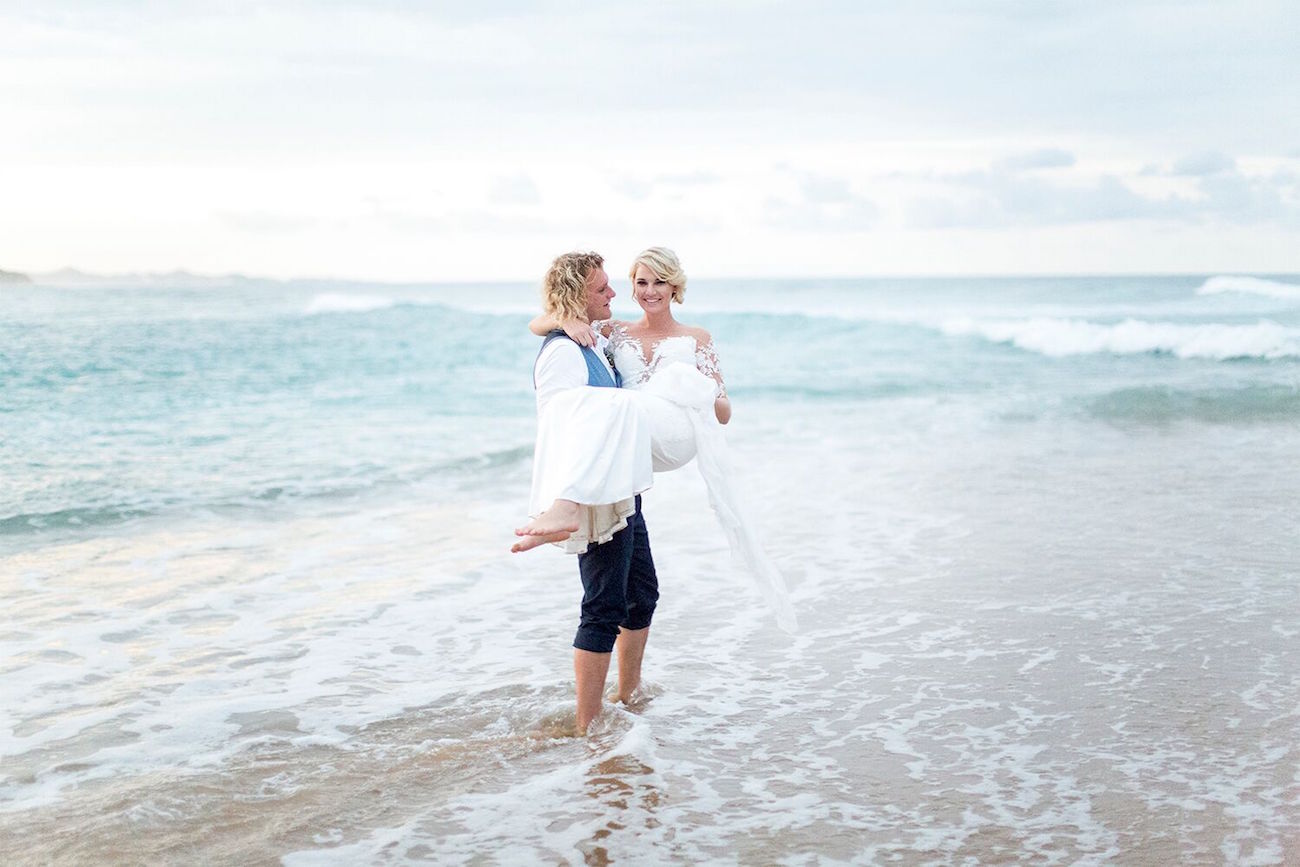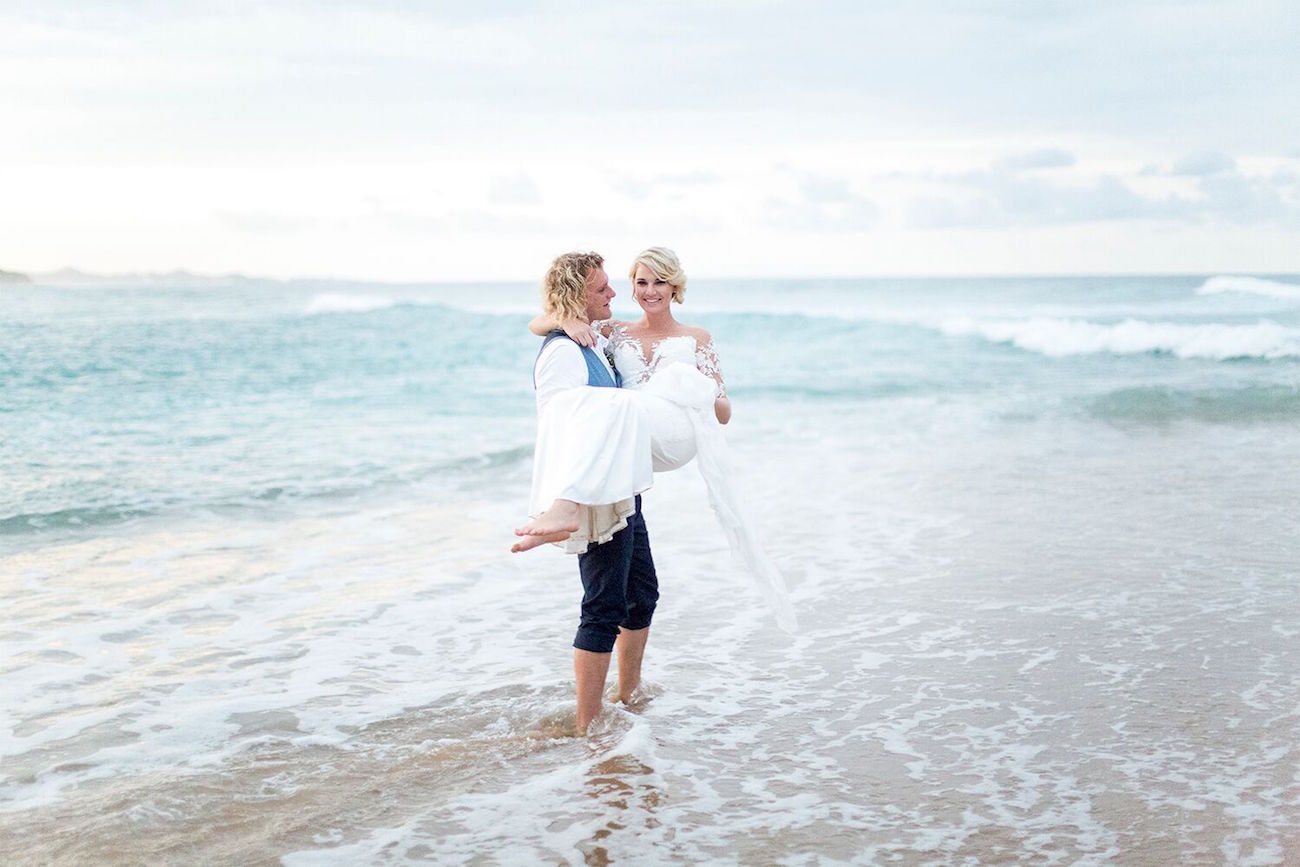 Memorable Moments
I remember how my heart was pounding out of my chest on our way to the ceremony, realising I was getting married! The happiest, warmest feeling I've ever felt before! Walking down the aisle is such a magnificent feeling – it's the one moment in life I'd want to have over and over without that feeling going away! A lot of emotions flowing through your body, all those people staring at you, some smiling, some tearing up, the most respectful man next to my side walking me down the aisle, my dad, and then giving me away to a man of hope, kindness and exceptional love – my husband.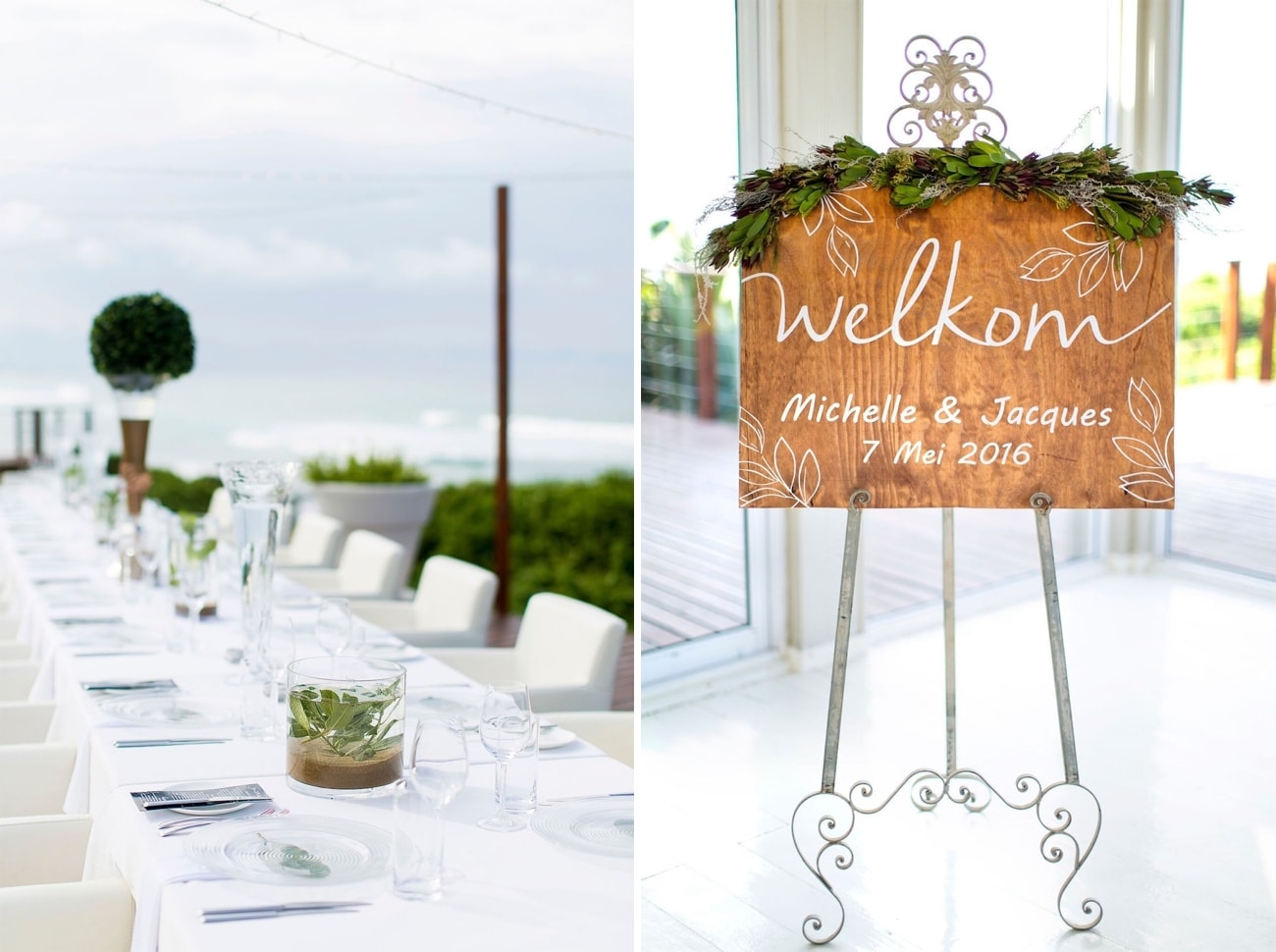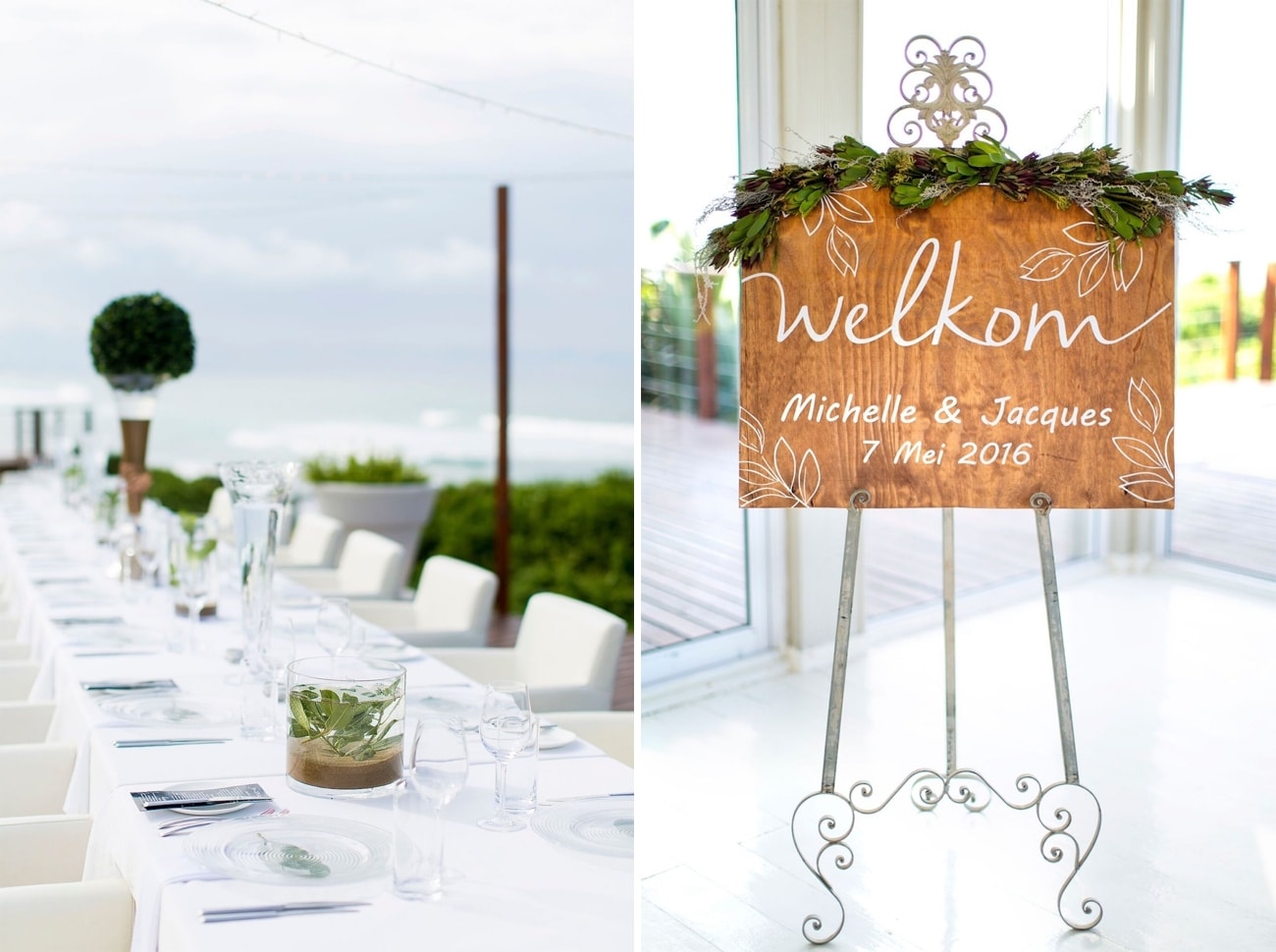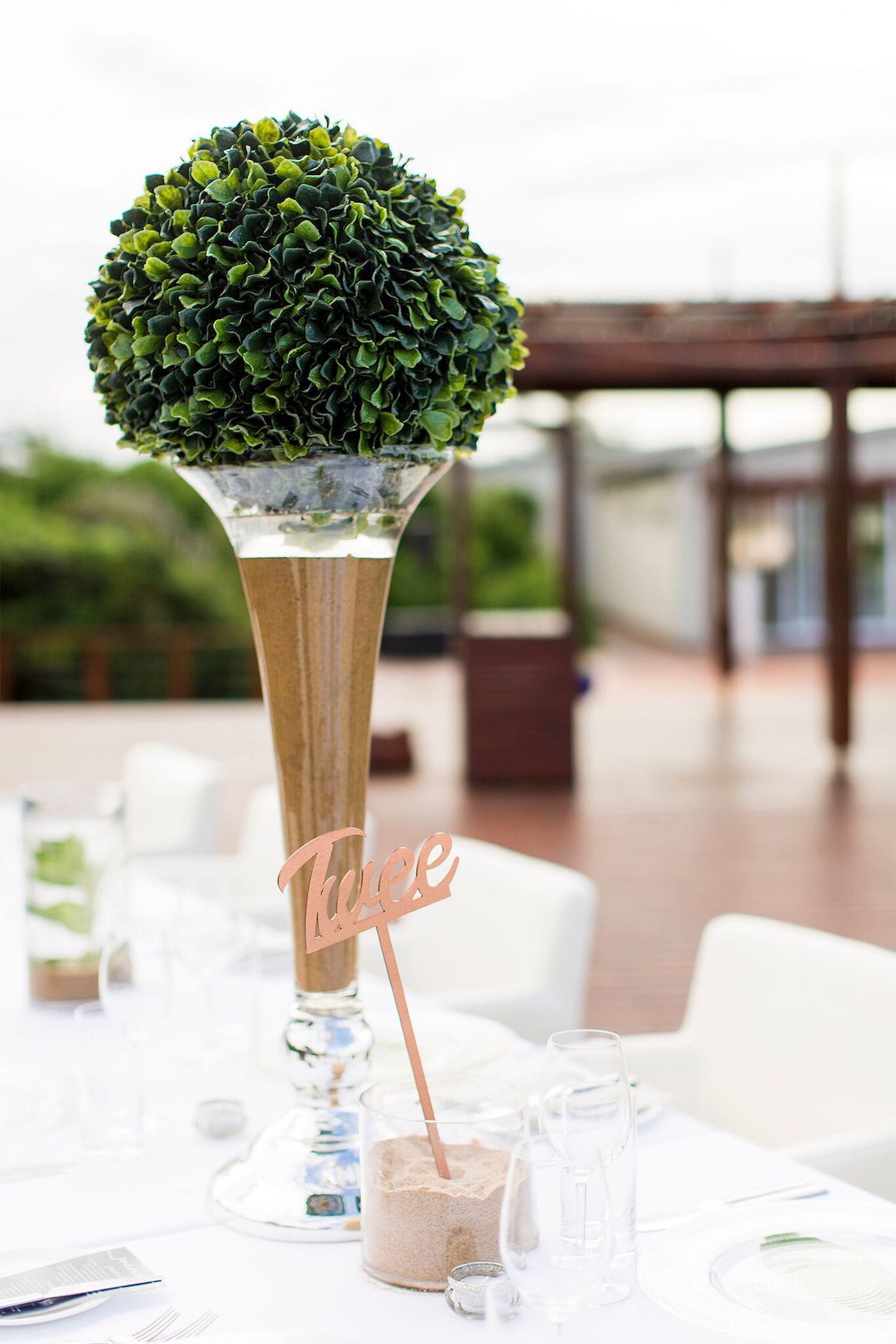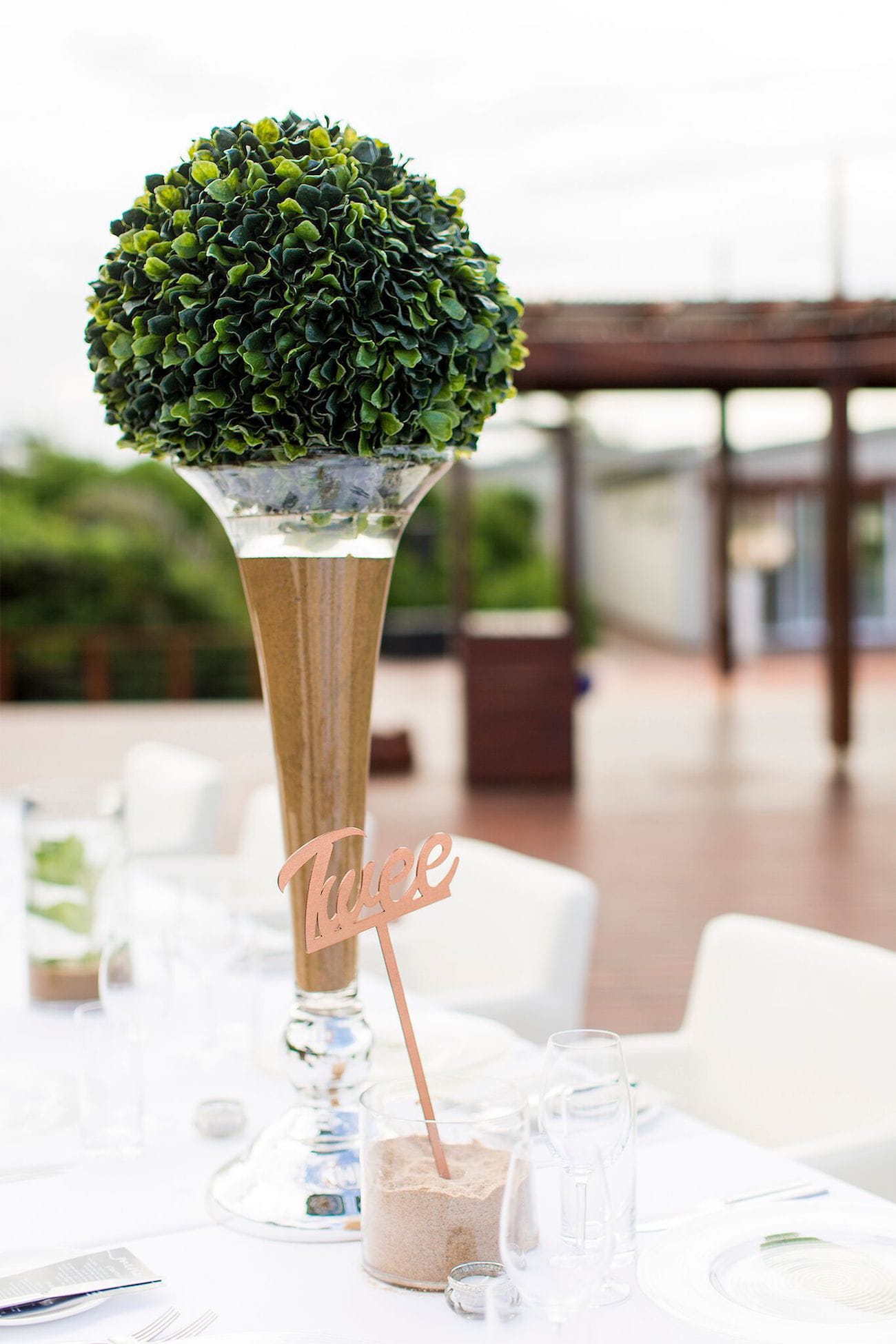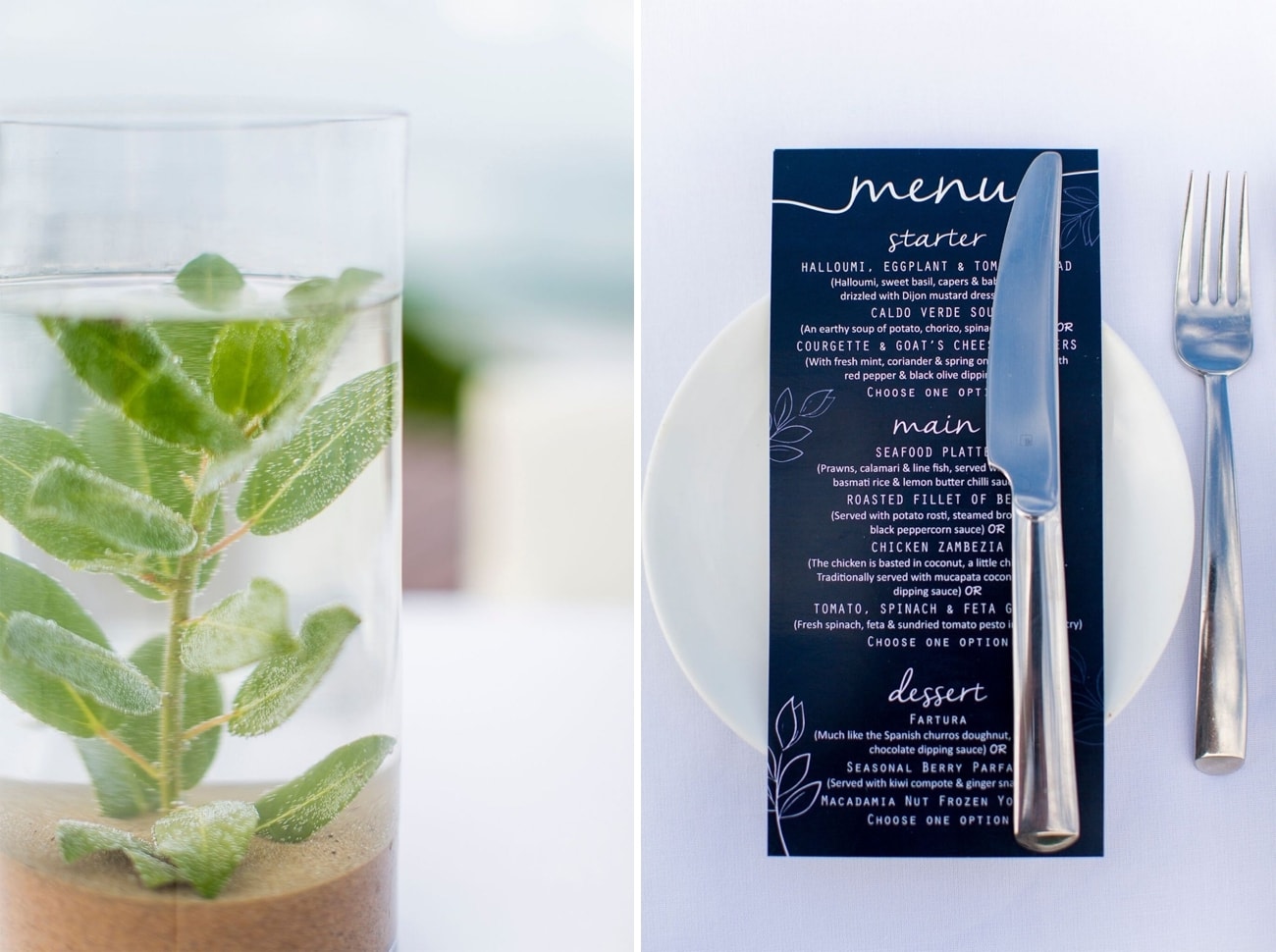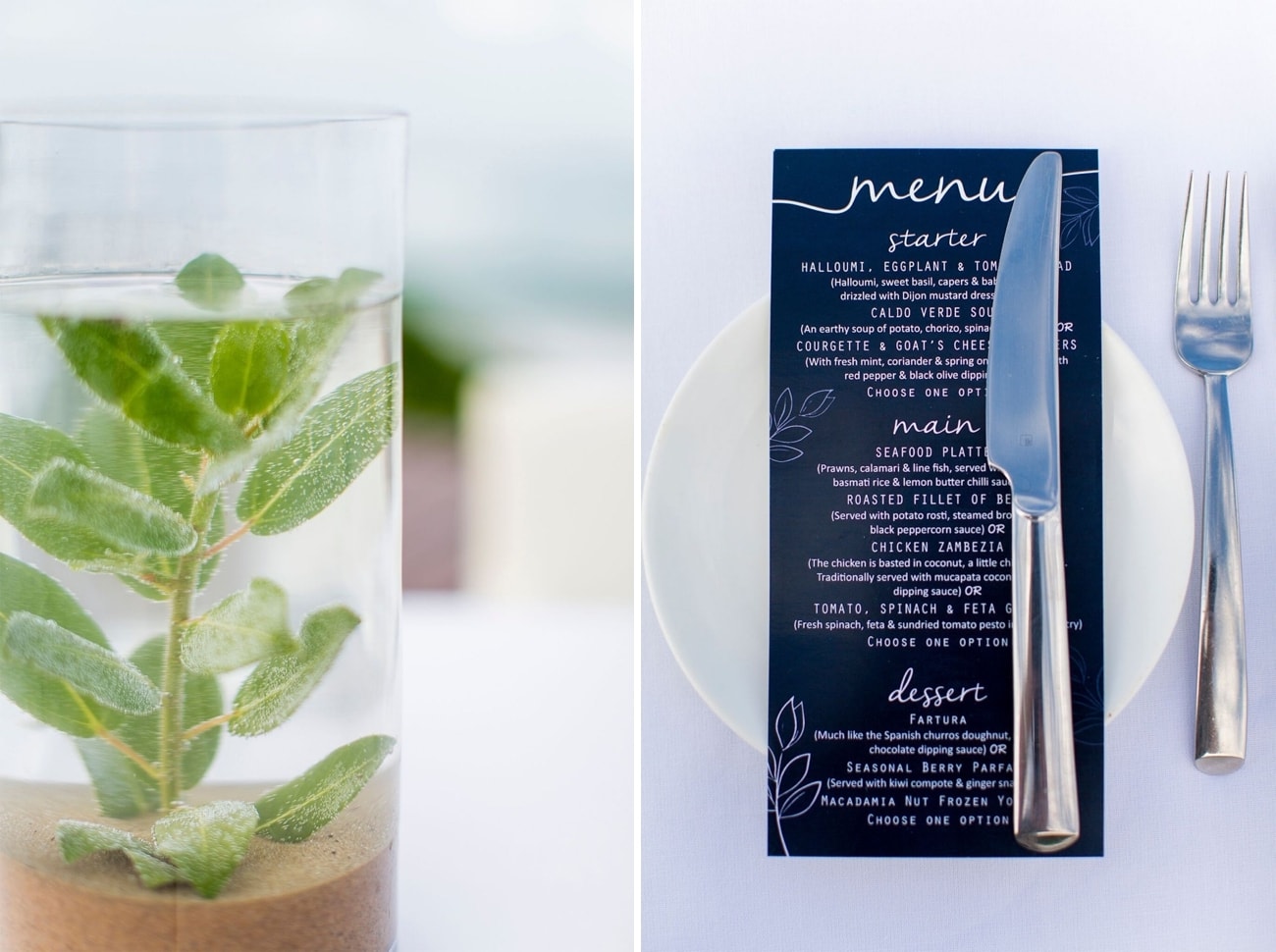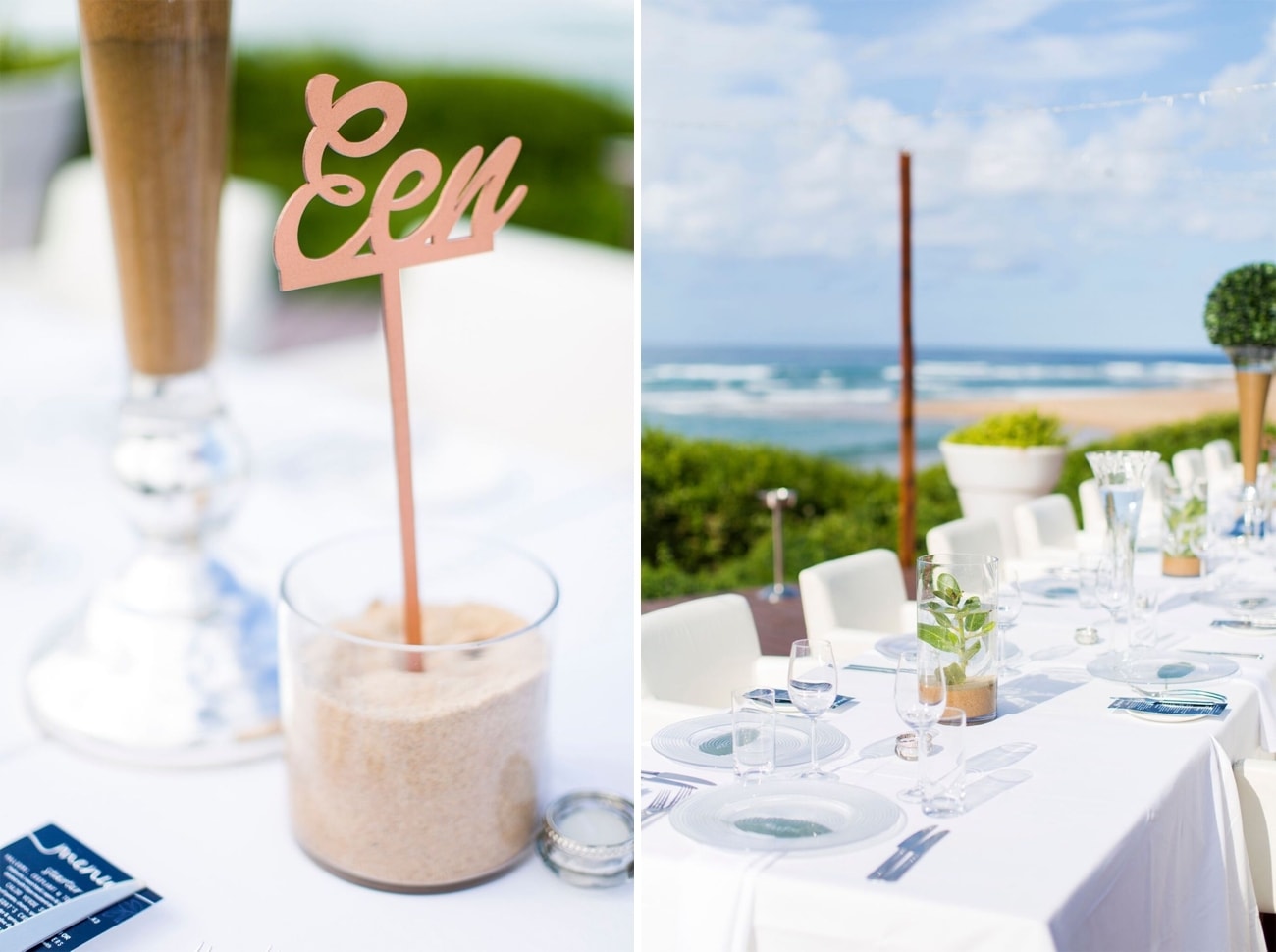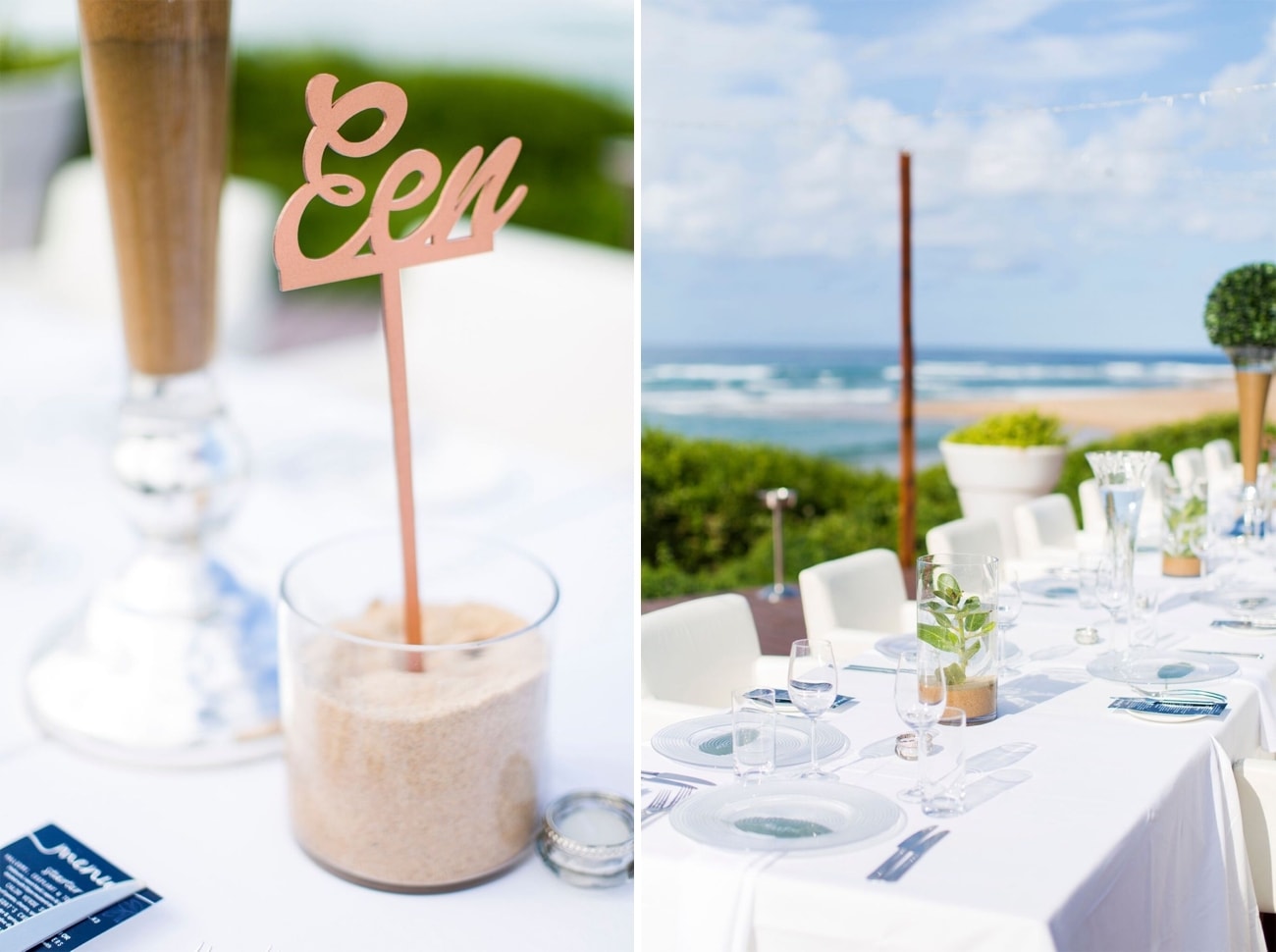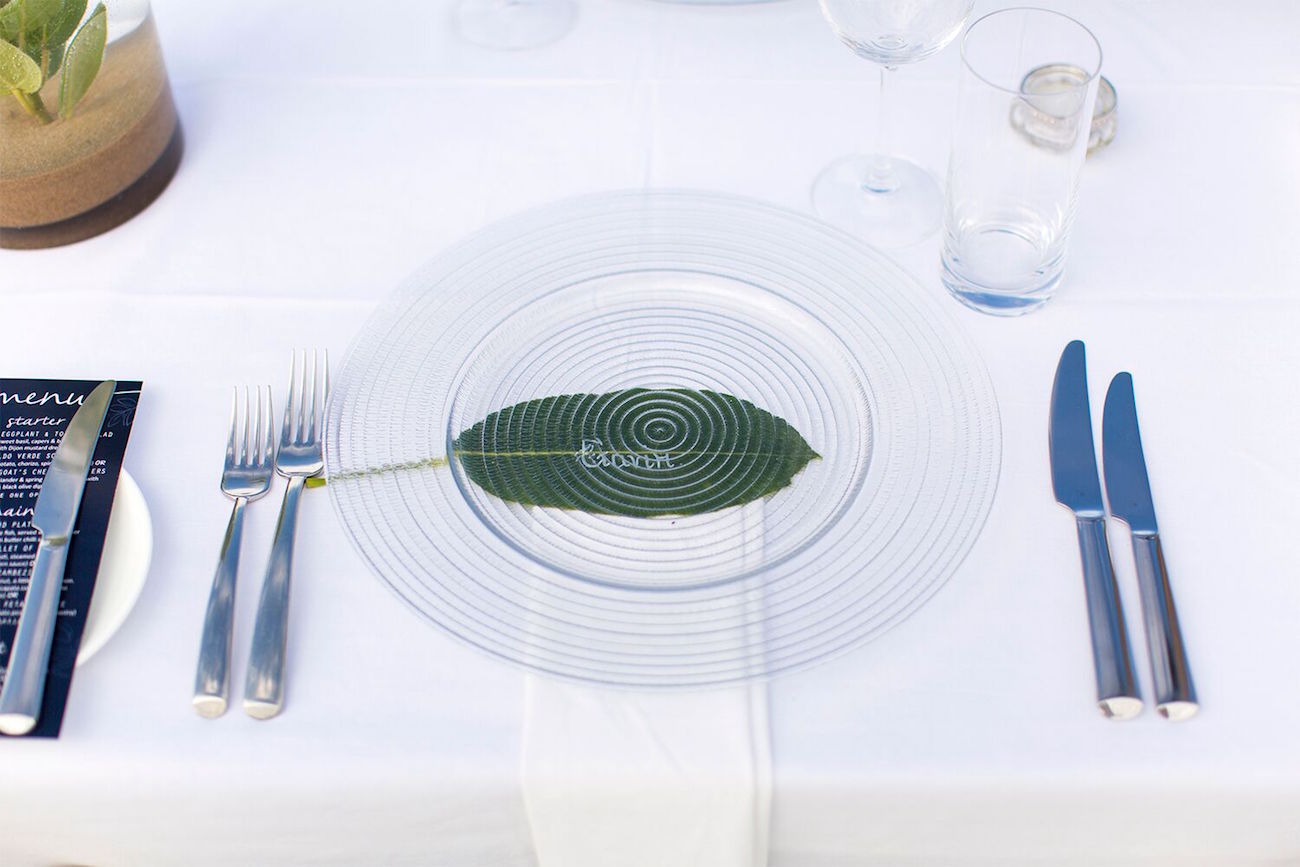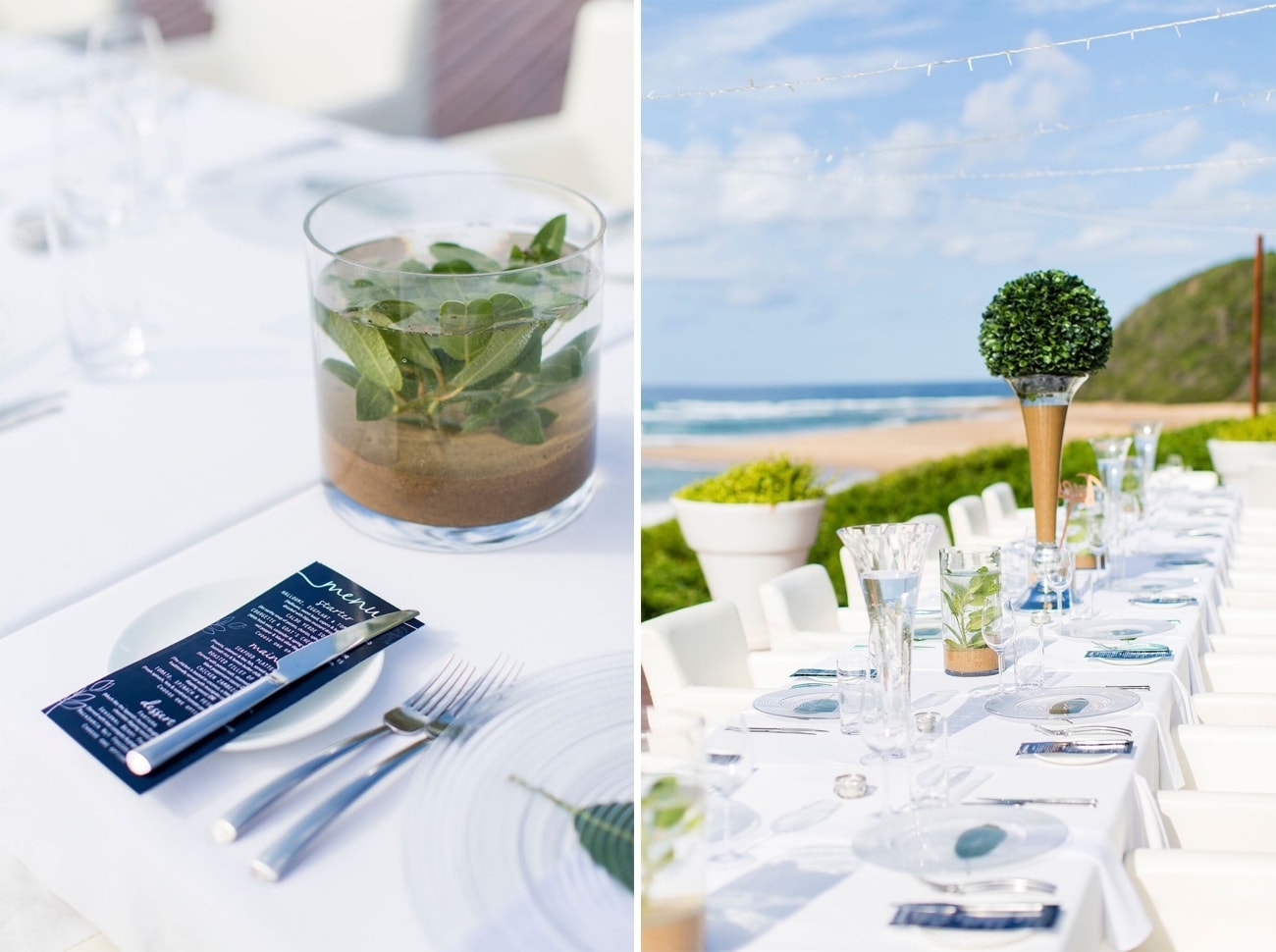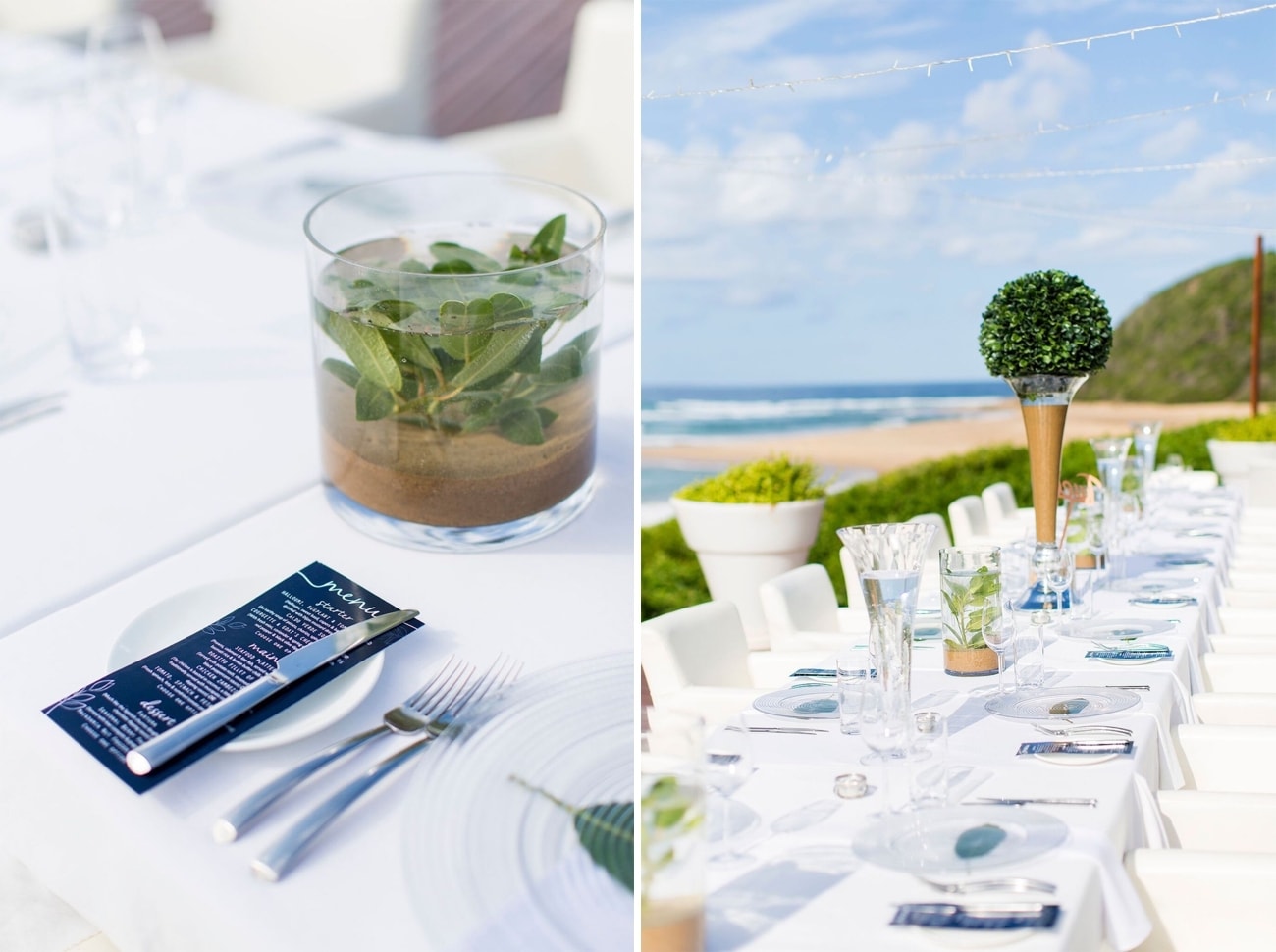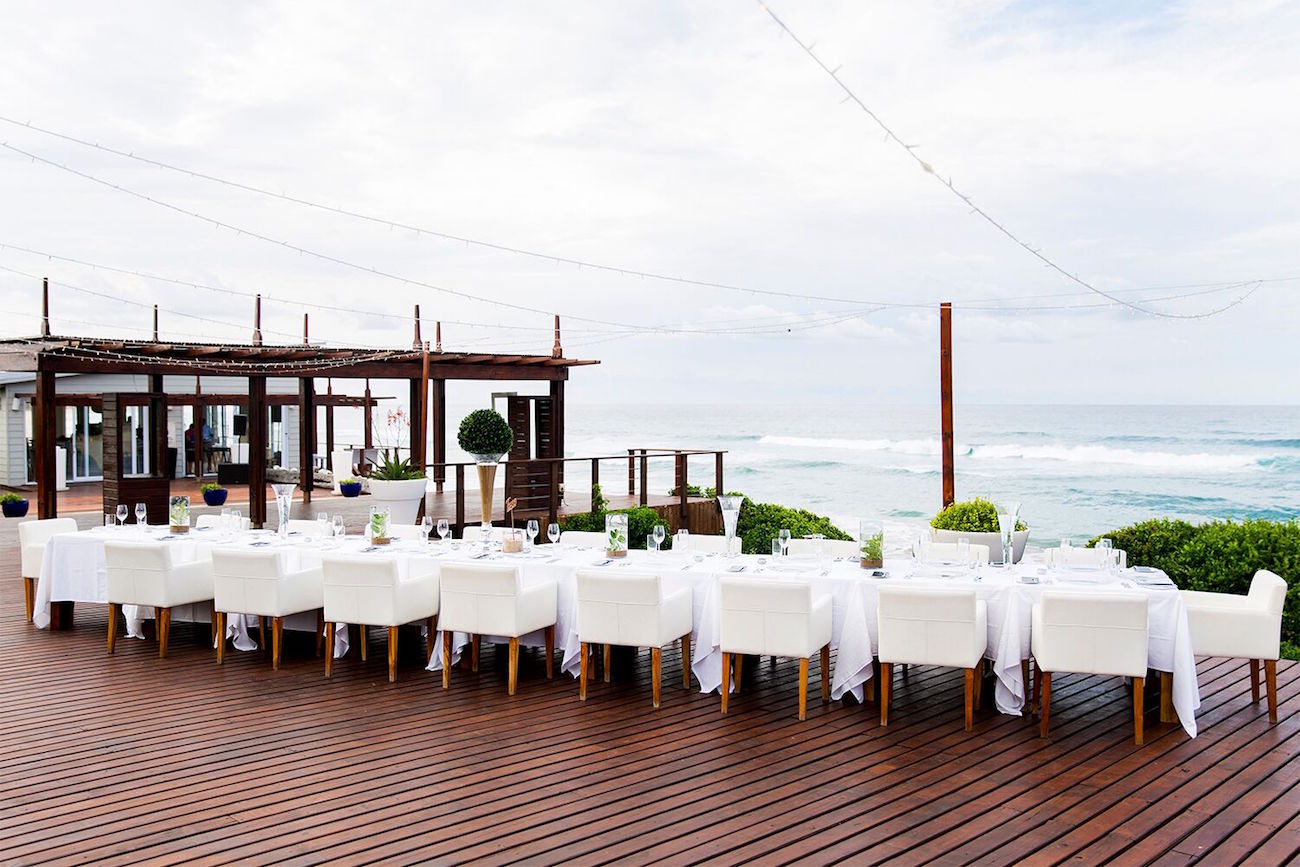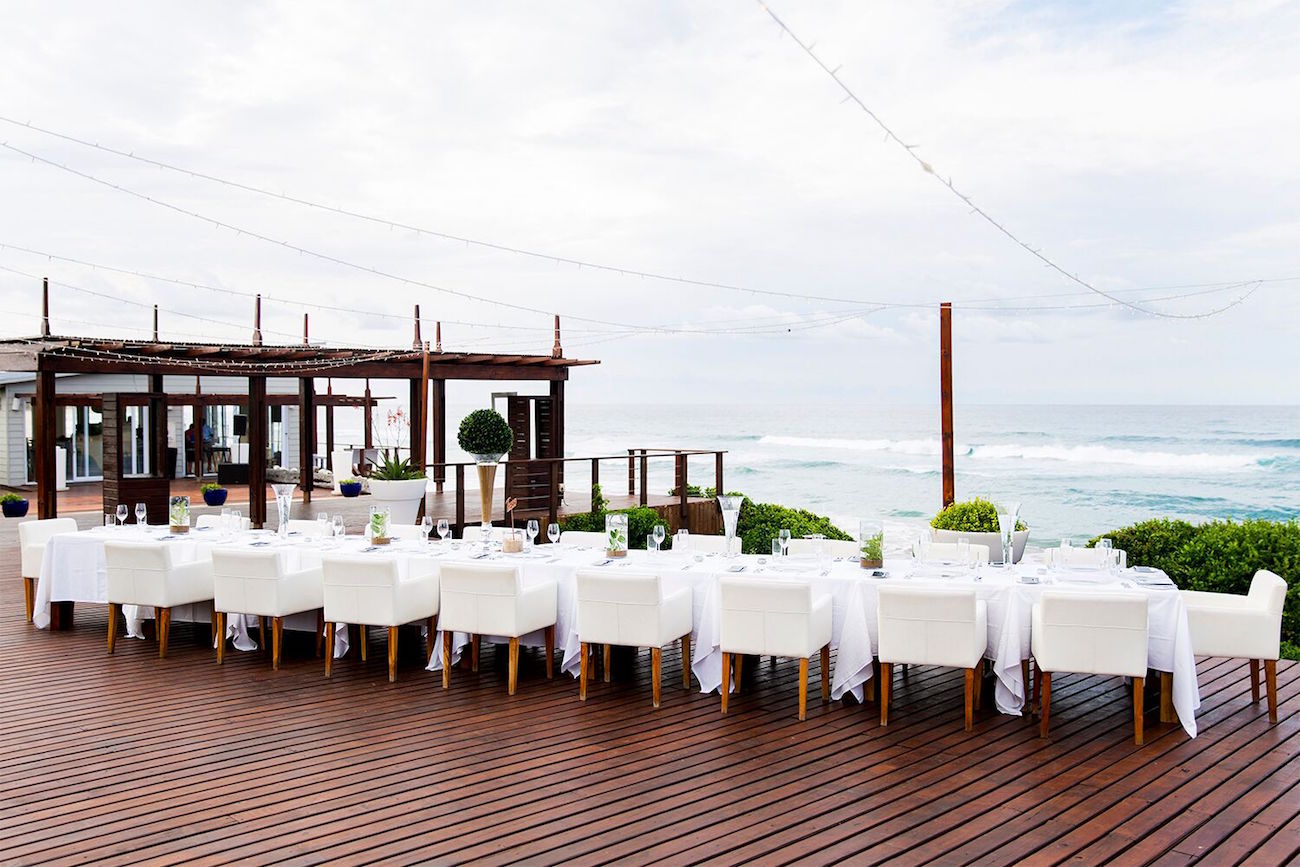 Best Decision
Having a small and destination wedding! And to do what we wanted to do!
Advice for Future Brides & Grooms
At the end of the day, your wedding day should be a signature of you as a couple. Invite who you want, choose the food you want to eat, listen to the music you want to listen to, and make sure you're a stress-free couple and have the time of your life, as hours fly by like minutes!
You can see more from this wedding on the Marne Photography blog.
SERVICE PROVIDERS
Venue, coordination, cake & catering: White Pearl Resort, Mozambique | Photography: Marne Photography | Flowers & décor: Daisy Flowers + Smoorverlief | Stationery: Ever After | Video: The Wedding Videographer | Bride's dress: Johan Botha Fashion Design | Bride's accessories: De Beers | Hair: Luzanne Hair Design | Makeup: Maryke Gerber | Bridesmaids' dresses: YDE | Groom's attire: Woolworths + Trenery
Save