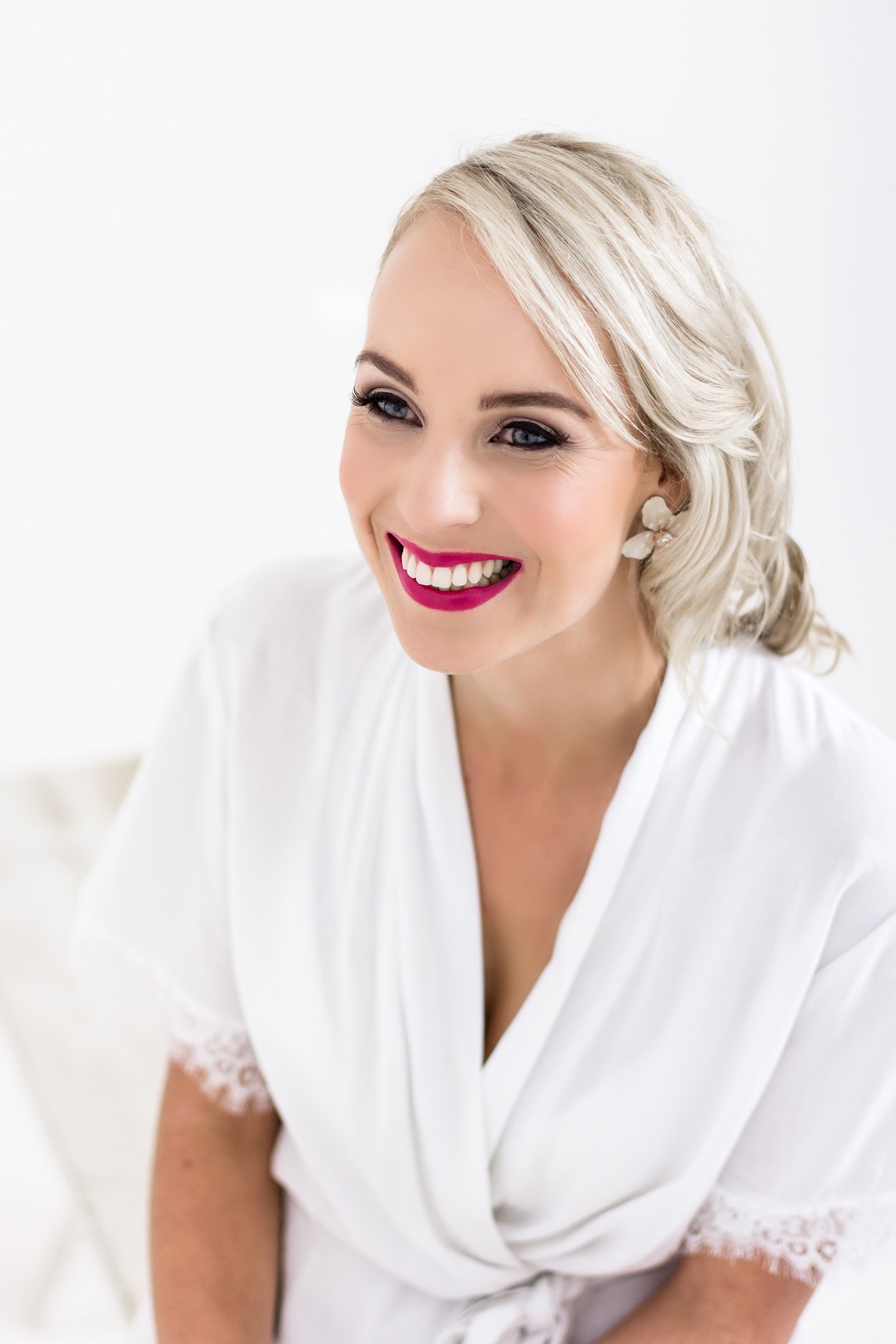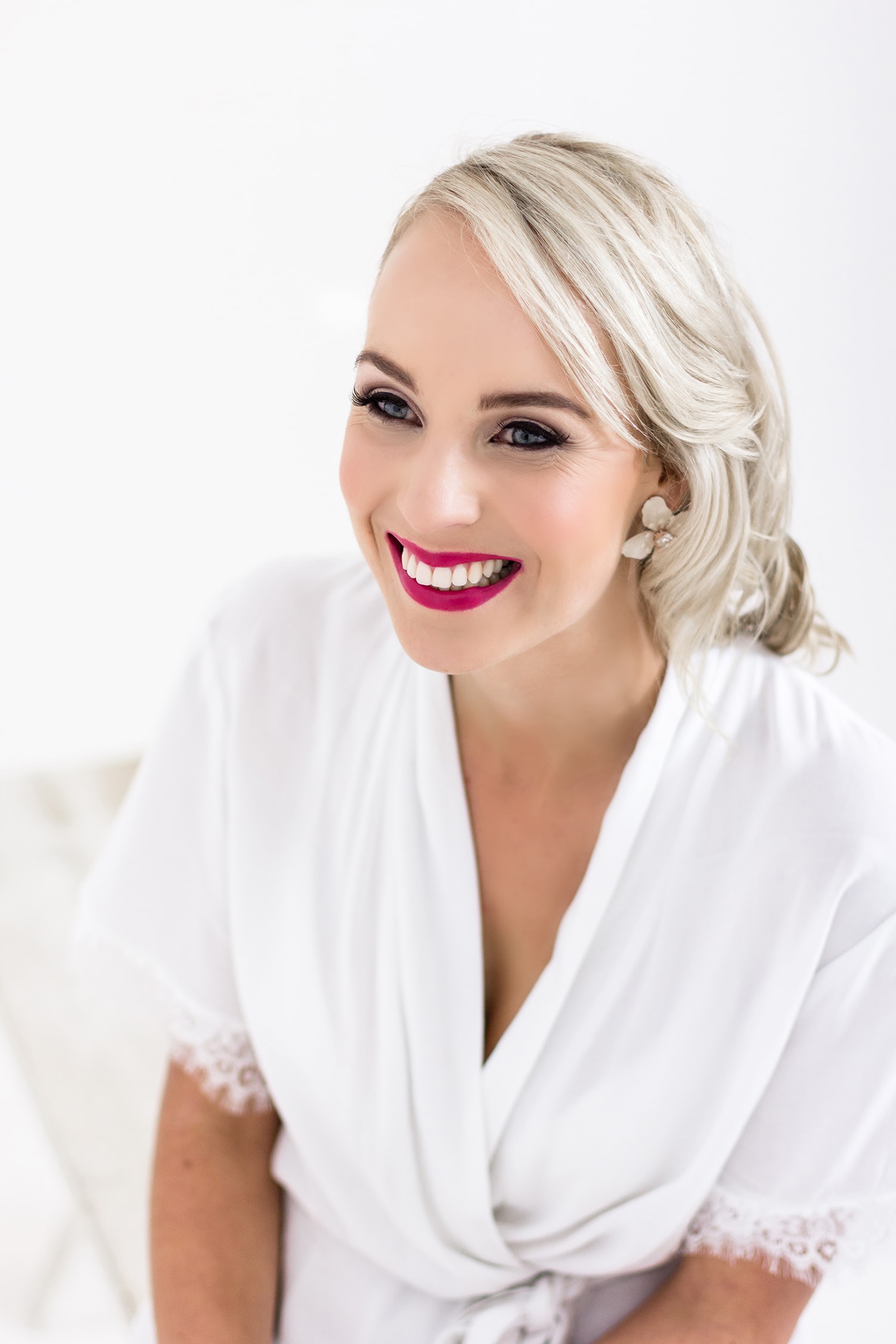 Wedding season is upon us again, and while almost all of you summer brides will have your dresses, décor and details down, one thing you may still be undecided on is your hair and makeup aka "your LOOK". And we get it: you want to look fresh and fabulous and on-trend, but also timeless and classic and most importantly, still like yourself. It's enough to give a bride sleepless nights (bags under the eyes? NOT cute). So we've asked one of our favourite local hair and makeup geniuses to pop by today and share her expertise – super excited to introduce the very lovely Marisa of Sketch & M! Marisa loves creating natural bridal makeup looks – flawless, glowing complexion, earthy eyeshadow shades, bold lashes and neutral lips – but she also appreciates brides that are a little more experimental. Today she's showing how some of those high fashion catwalk looks can be beautifully interpreted for modern brides, and sharing some images of her at work, captured by Leanne Love Photography. Take it away, Marisa!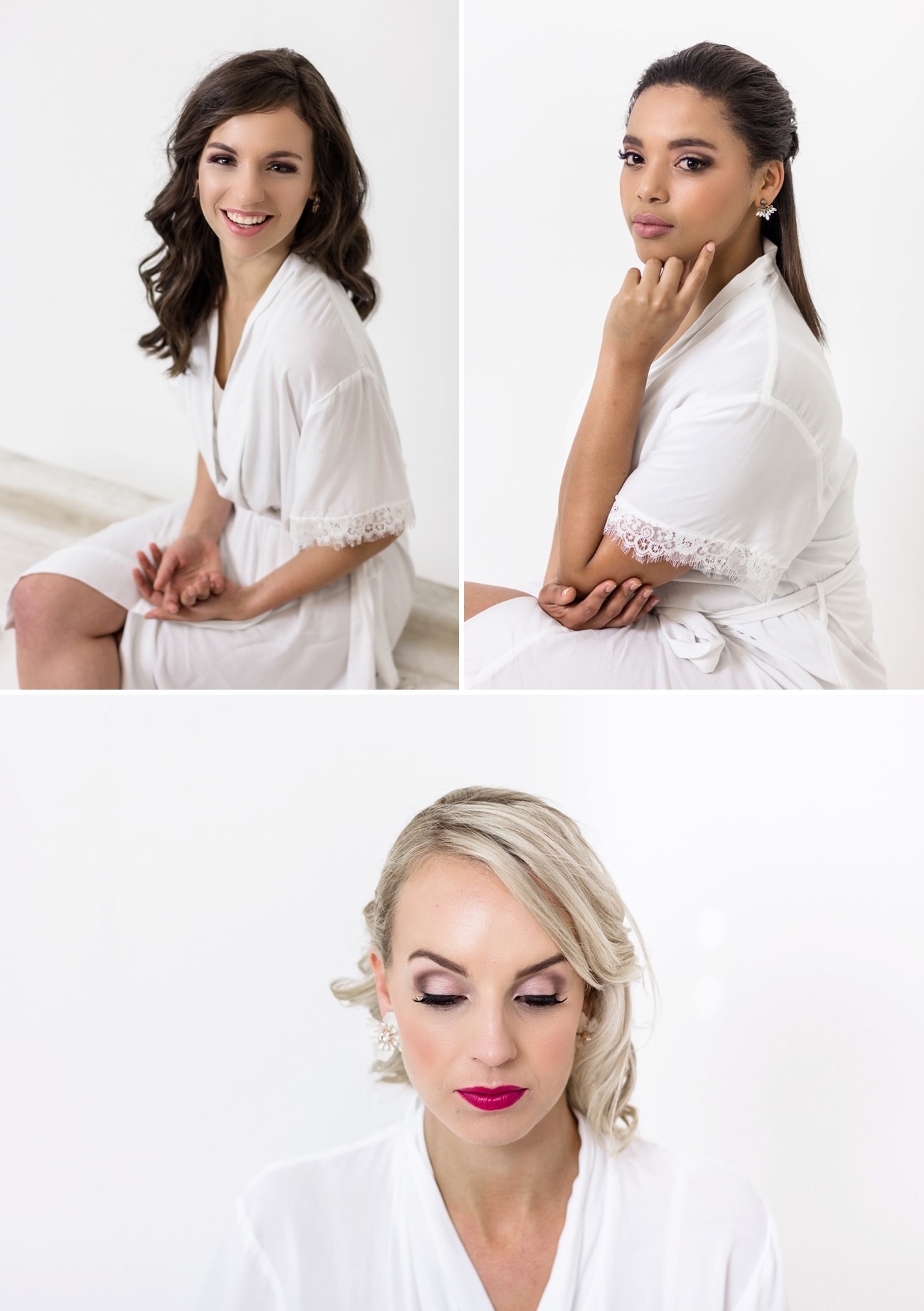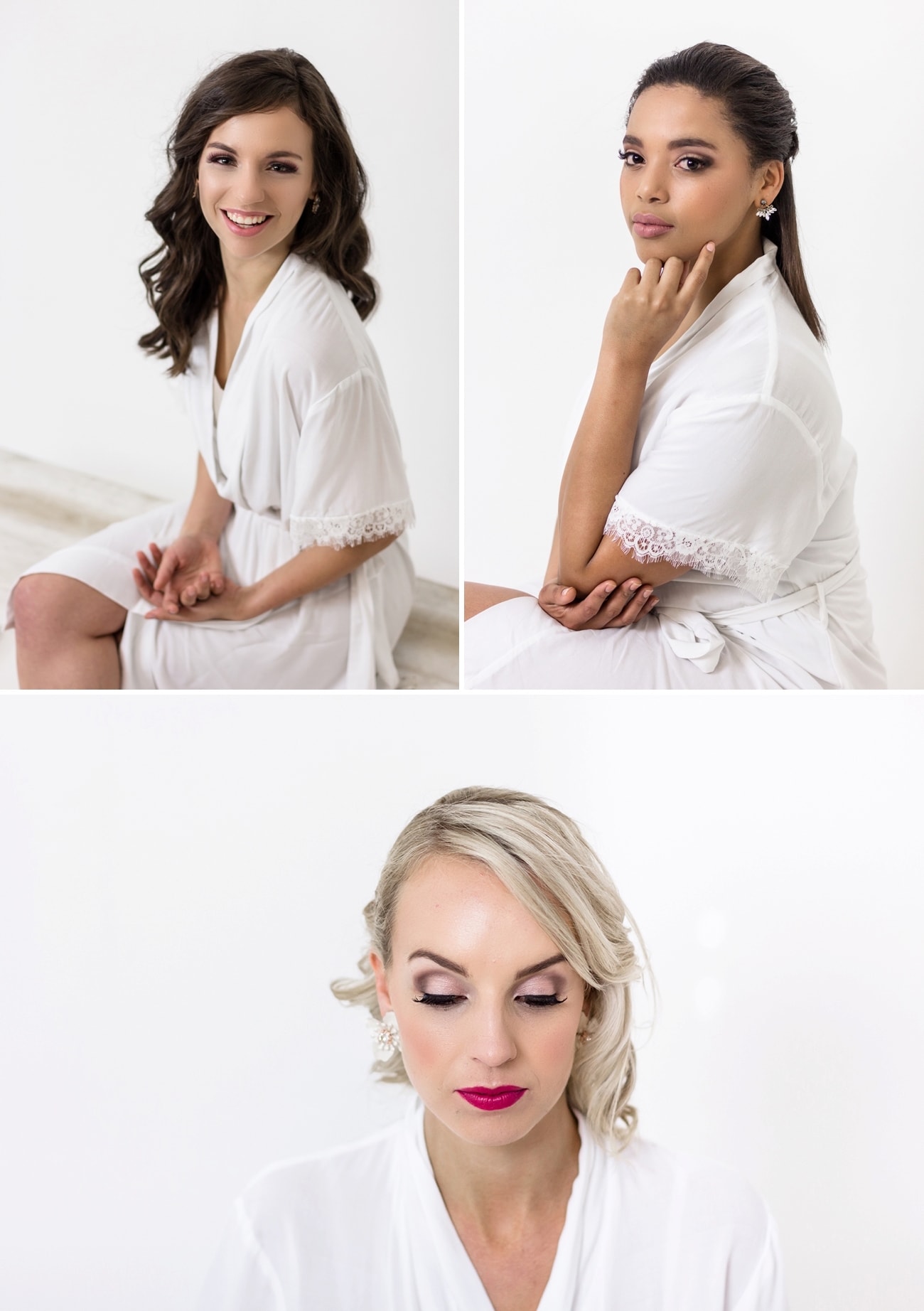 Spring/summer is synonymous with wedding season, so what better way to get inspired for your wedding than by the exciting S/S17 catwalk beauty trends! Some of them are a little out-there, so I've narrowed them down to three trends that could translate easily into bridal beauty. Each of these are different enough to appeal to a variety of bridal tastes and styles.
Bold Blush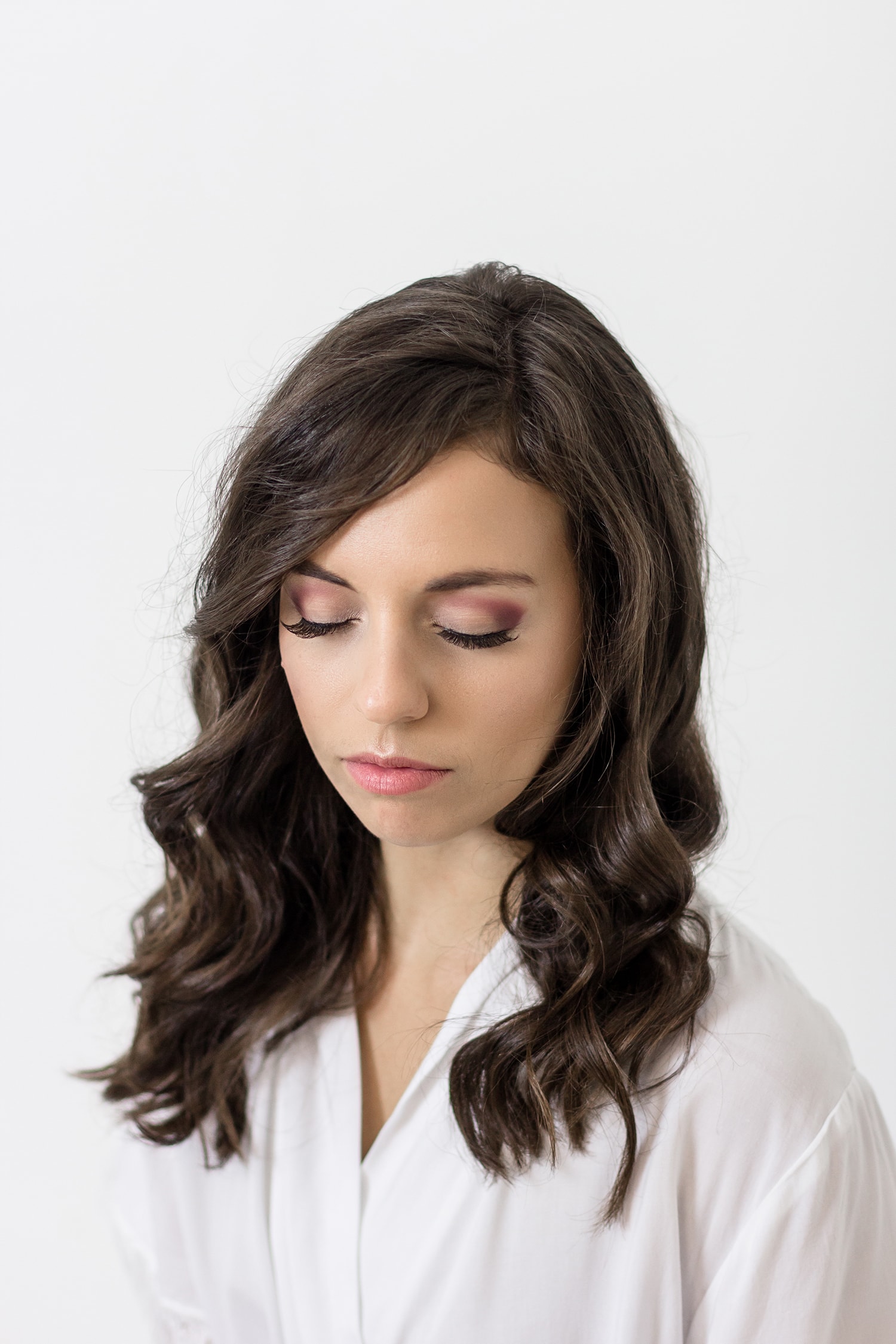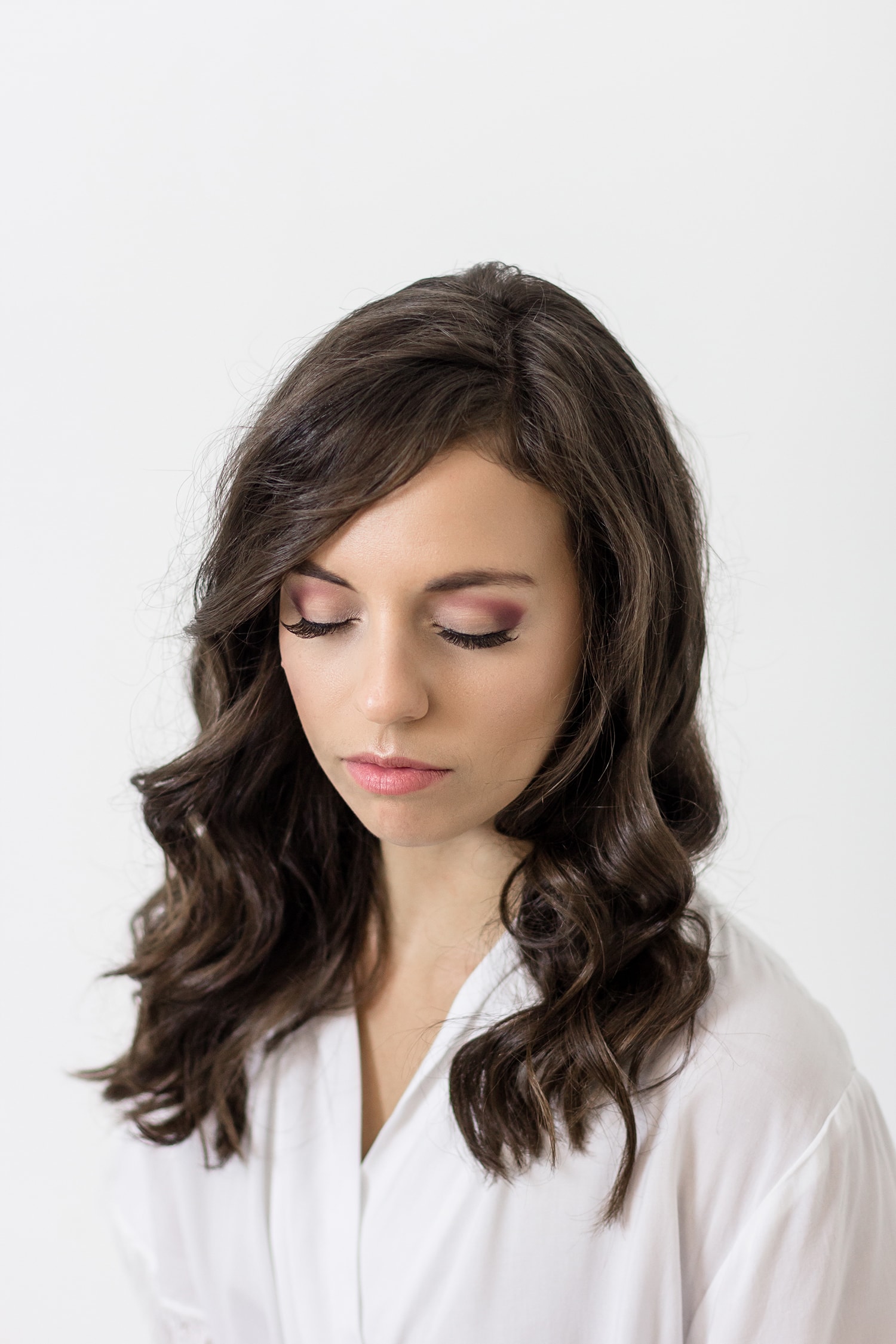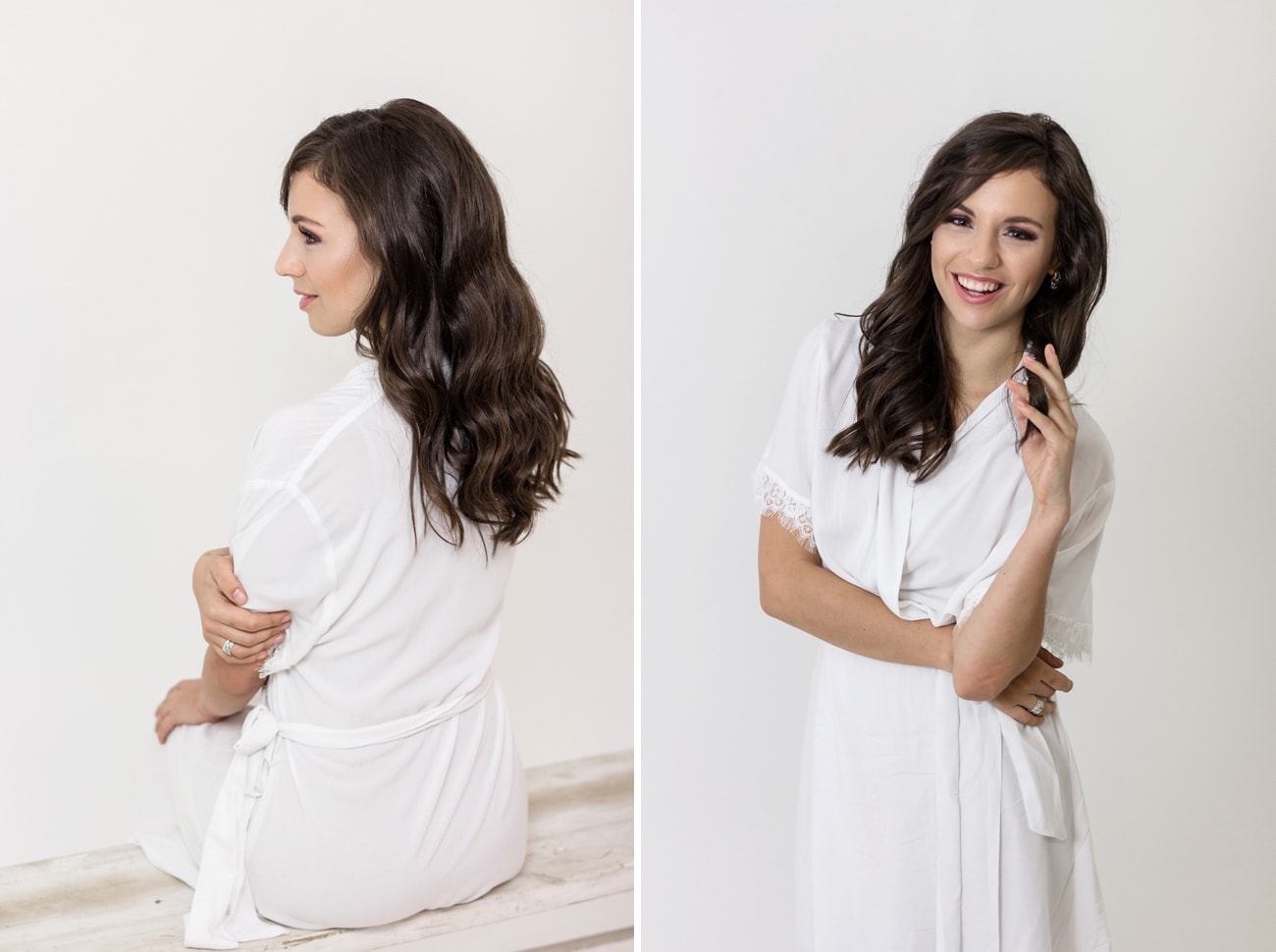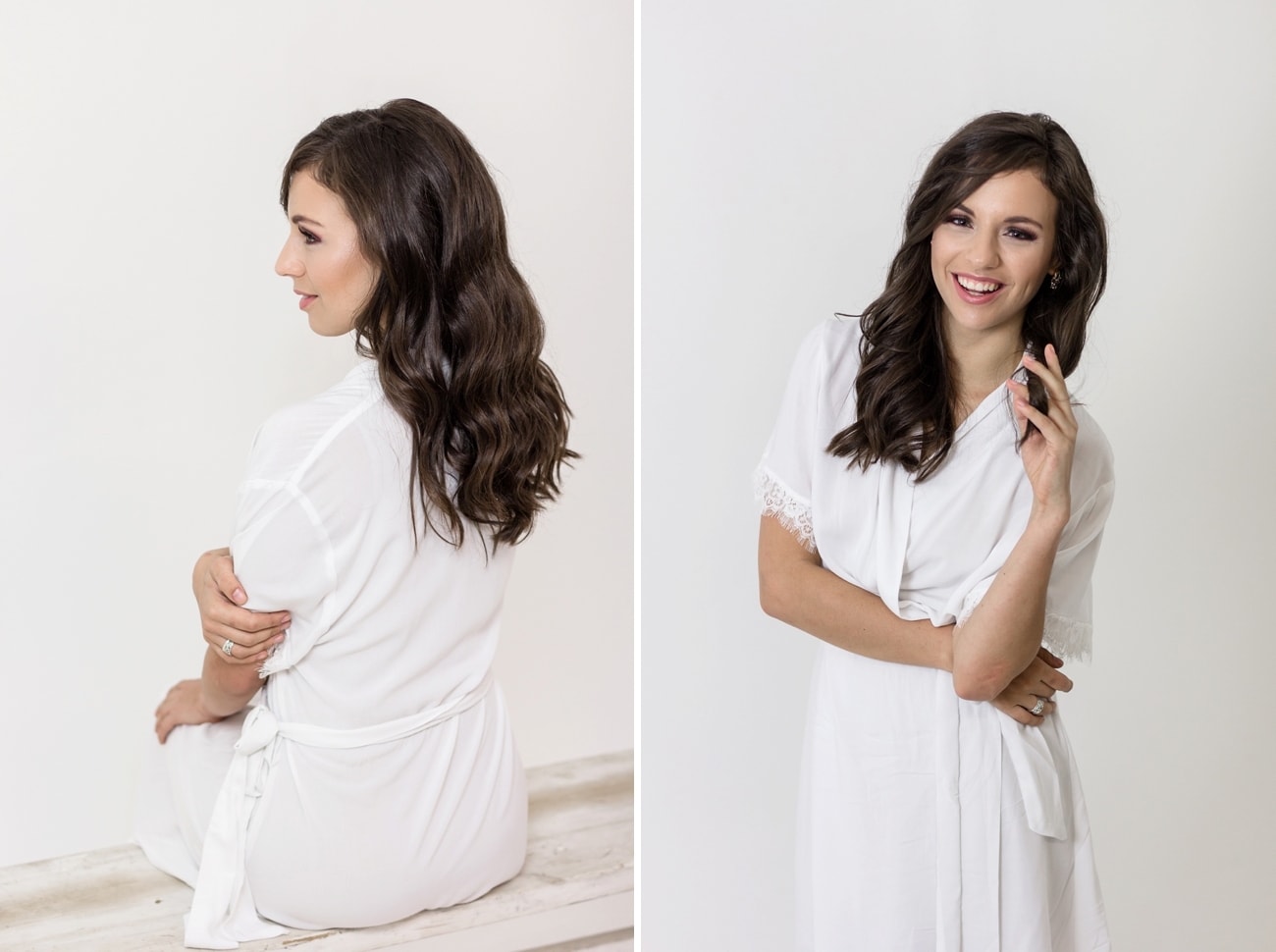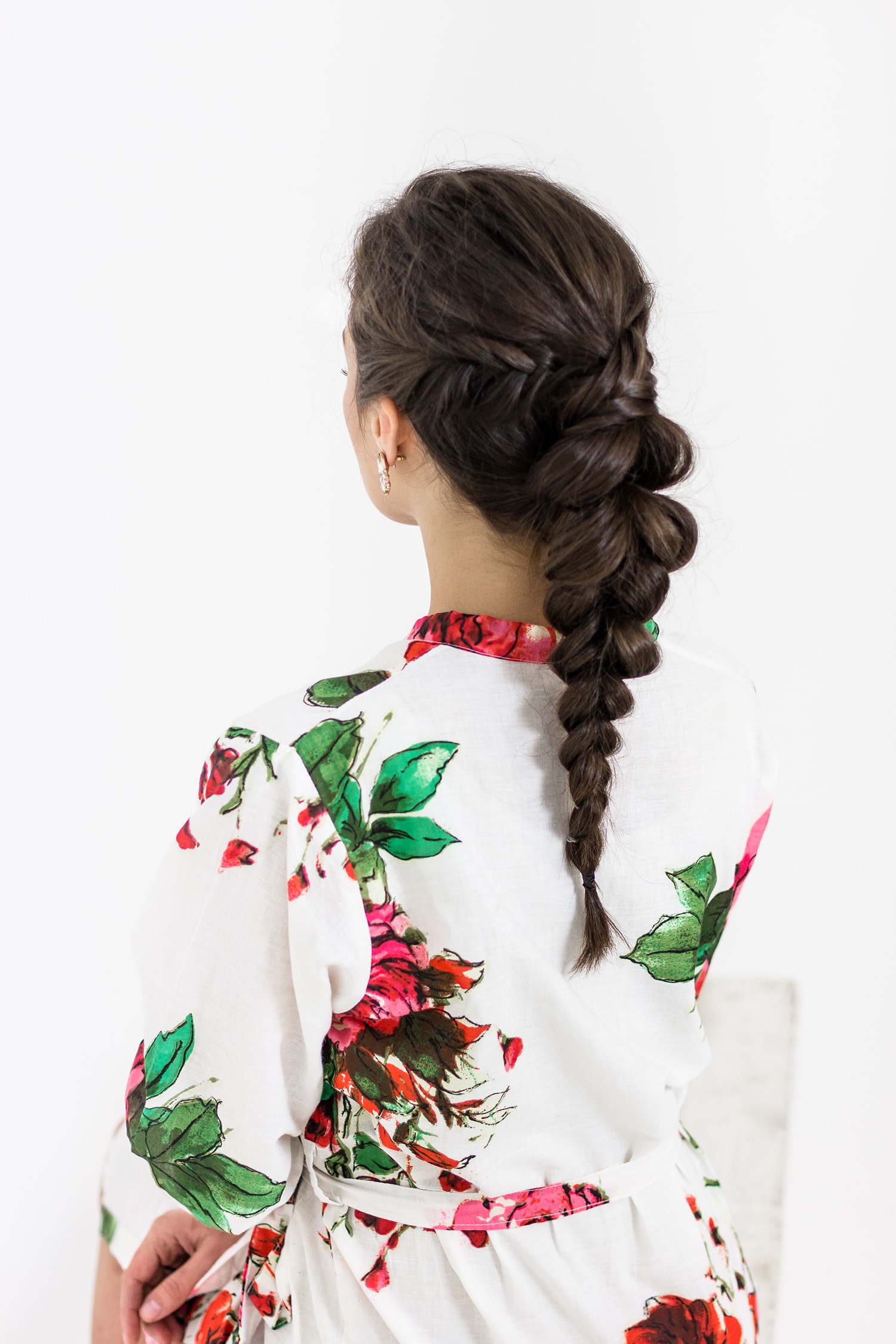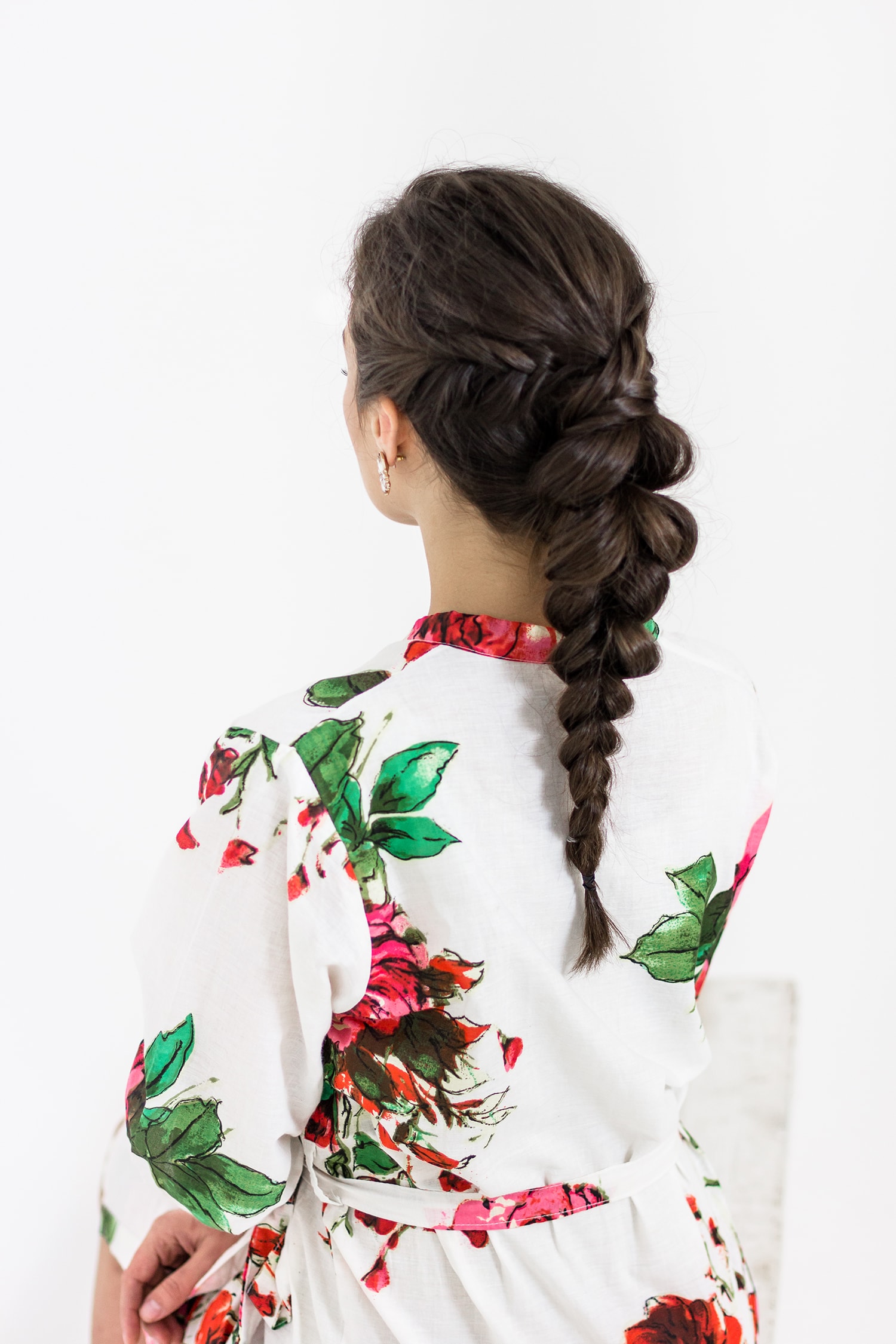 The Look: Pink eyeshadow is one of this season's biggest trends, and brides too can embrace it! Be sure to keep the rest of your makeup looking subtle, so the eyes can really stand out. Another tip is to use eye drops before the actual application, to ensure there is no hint of redness in your eyes.
Balancing a bolder eye with classic hair is essential to this look. Choose a classic style, like a voluminous wave or curl. This can easily be transformed into a Dutch braid for the reception – perfect to dance the night away without the heat on your neck. Clip-in extensions are also a wonderful way of adding length or volume to your hair when wearing it down, and the best part is that they can be used long afterwards for numerous occasions!
Catwalk Crush: Chanel, Anna Sui
Perfect for… The more adventurous bride – it would also work well with a non-traditional wedding dress.
Sleek & Chic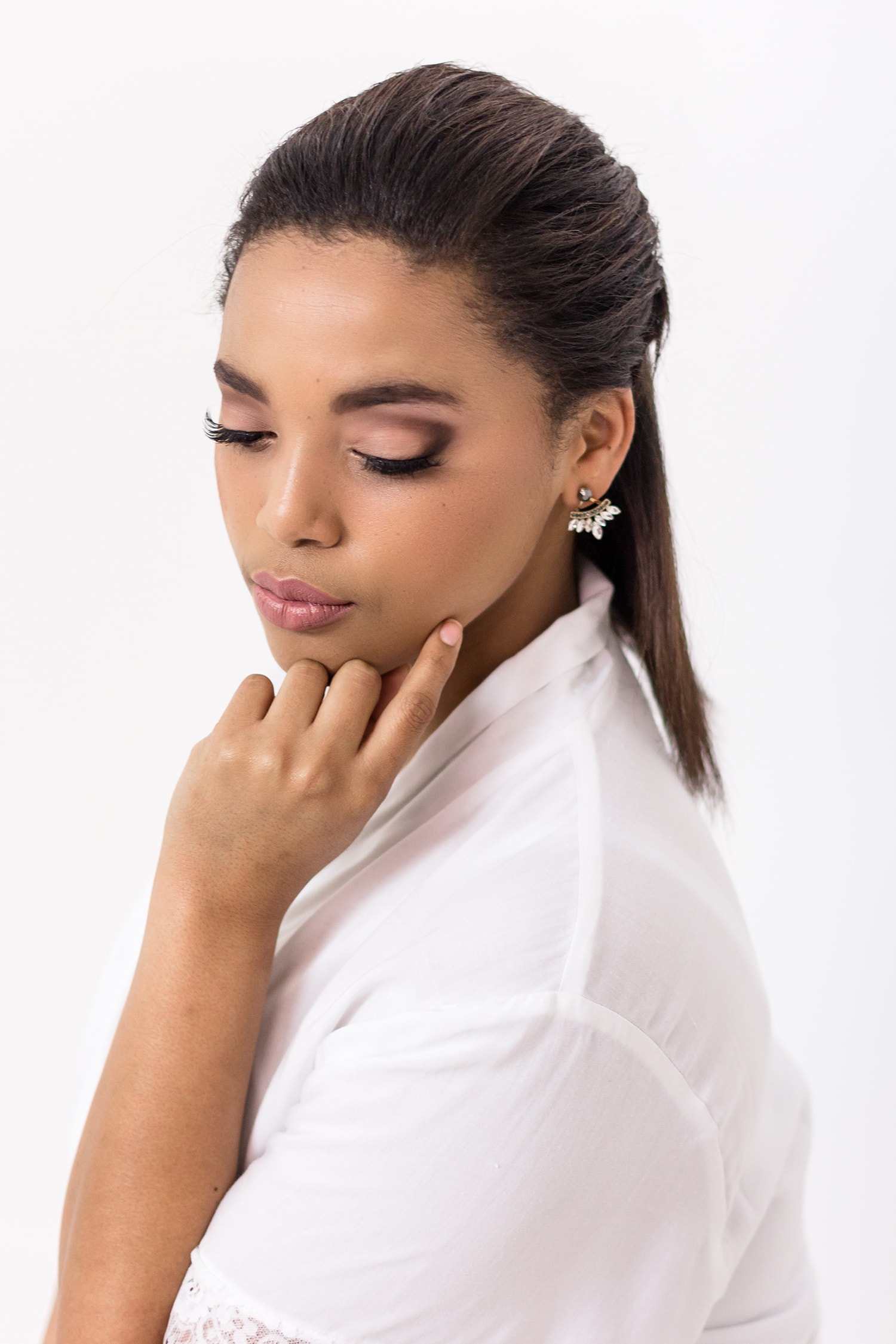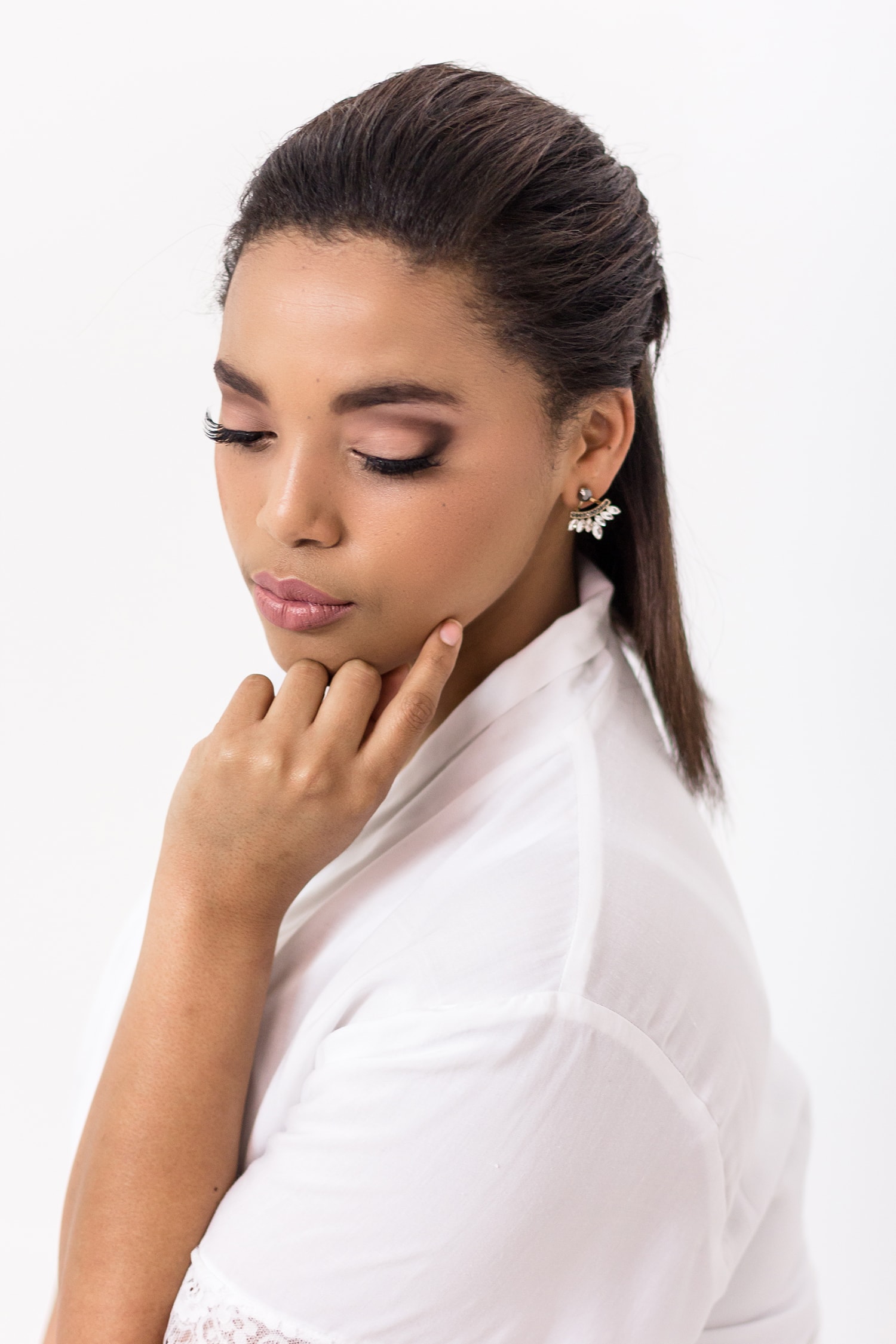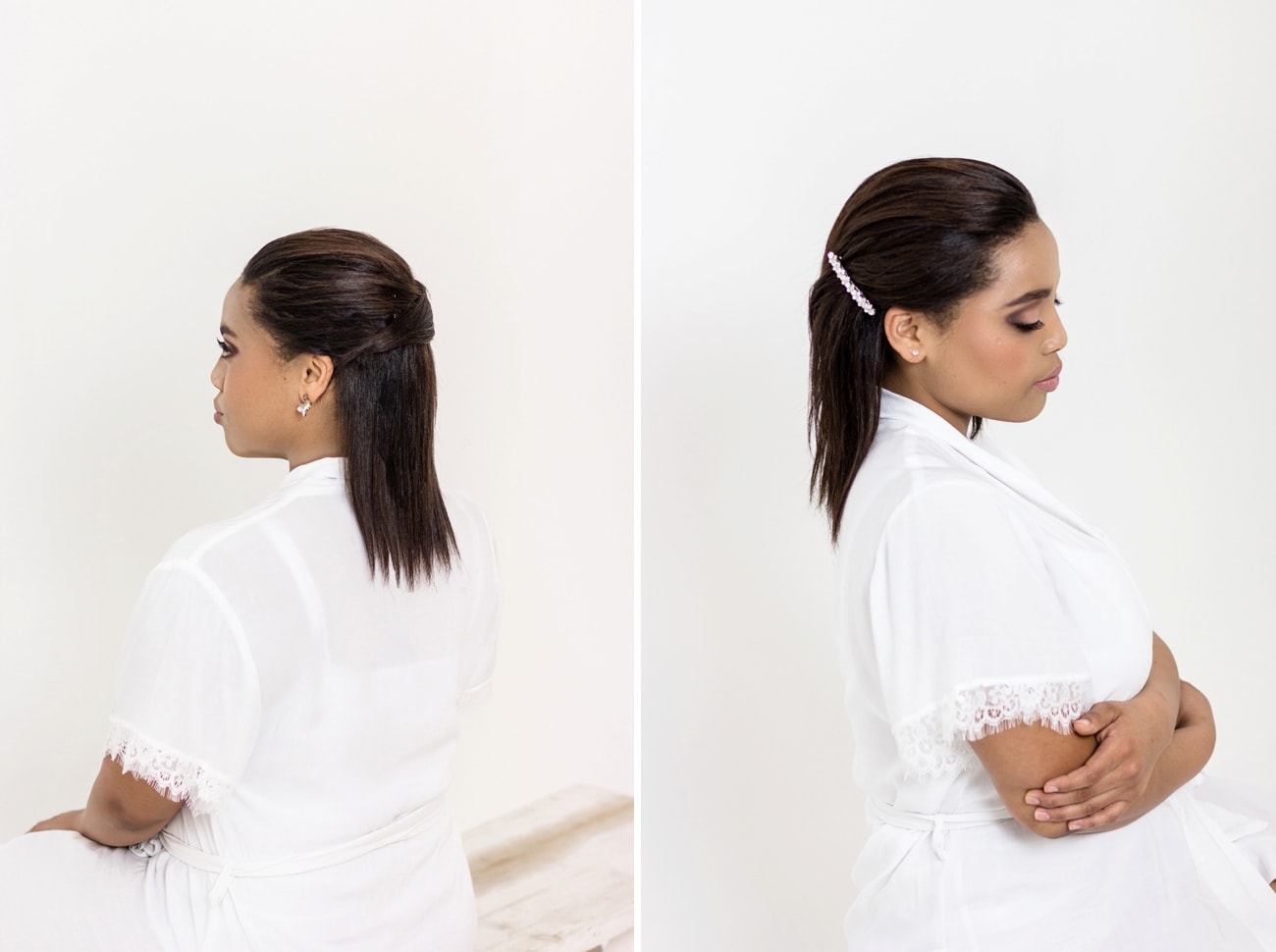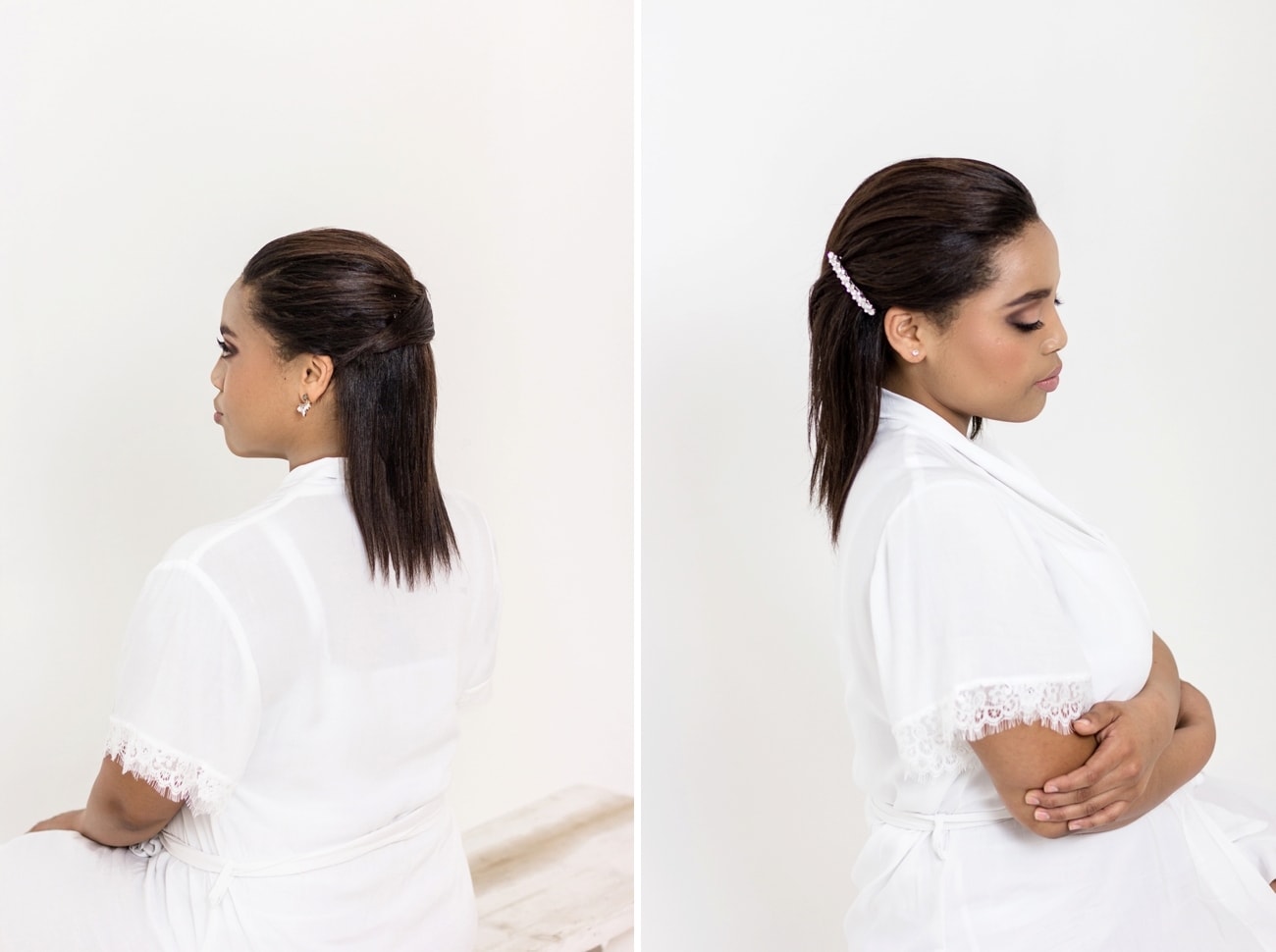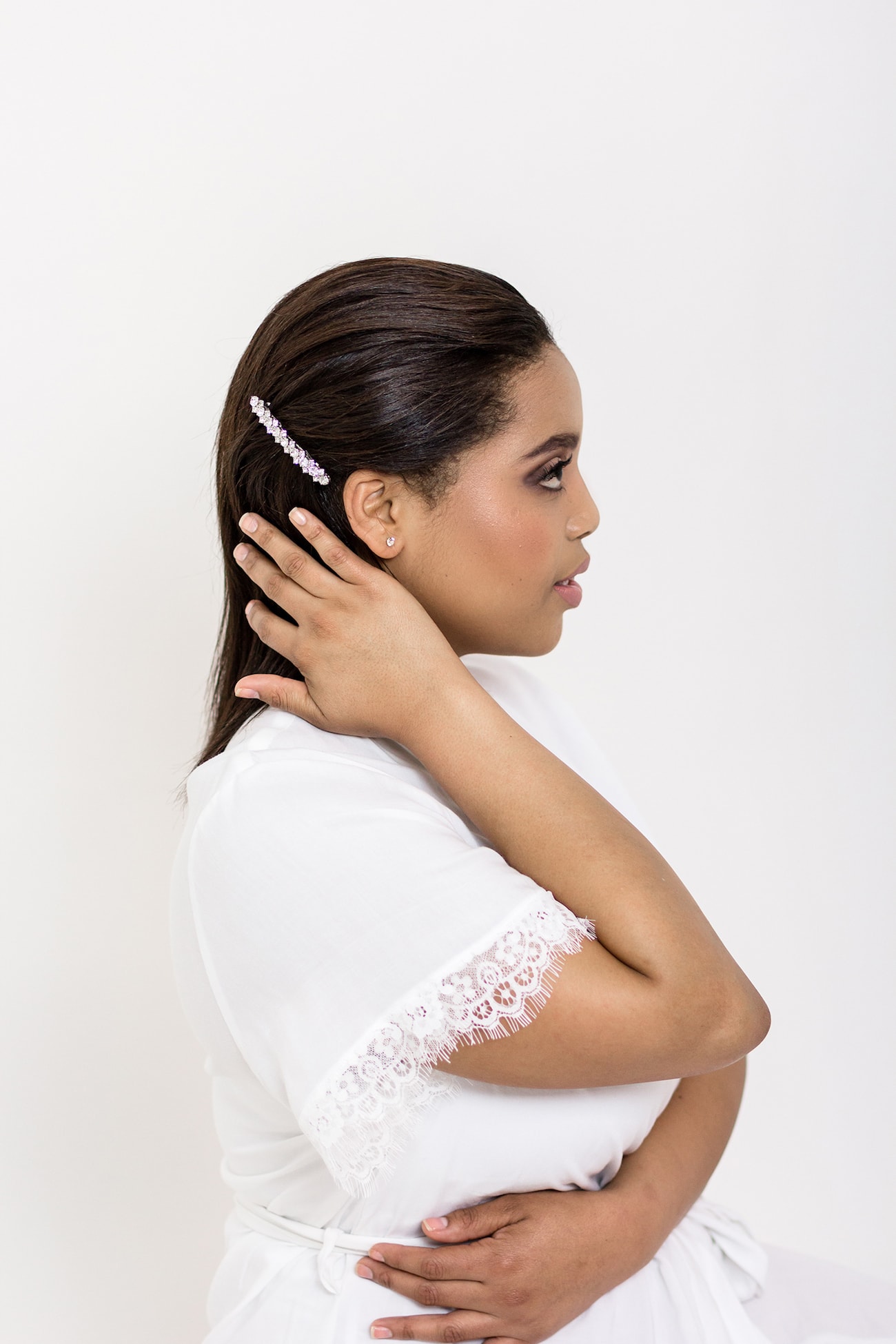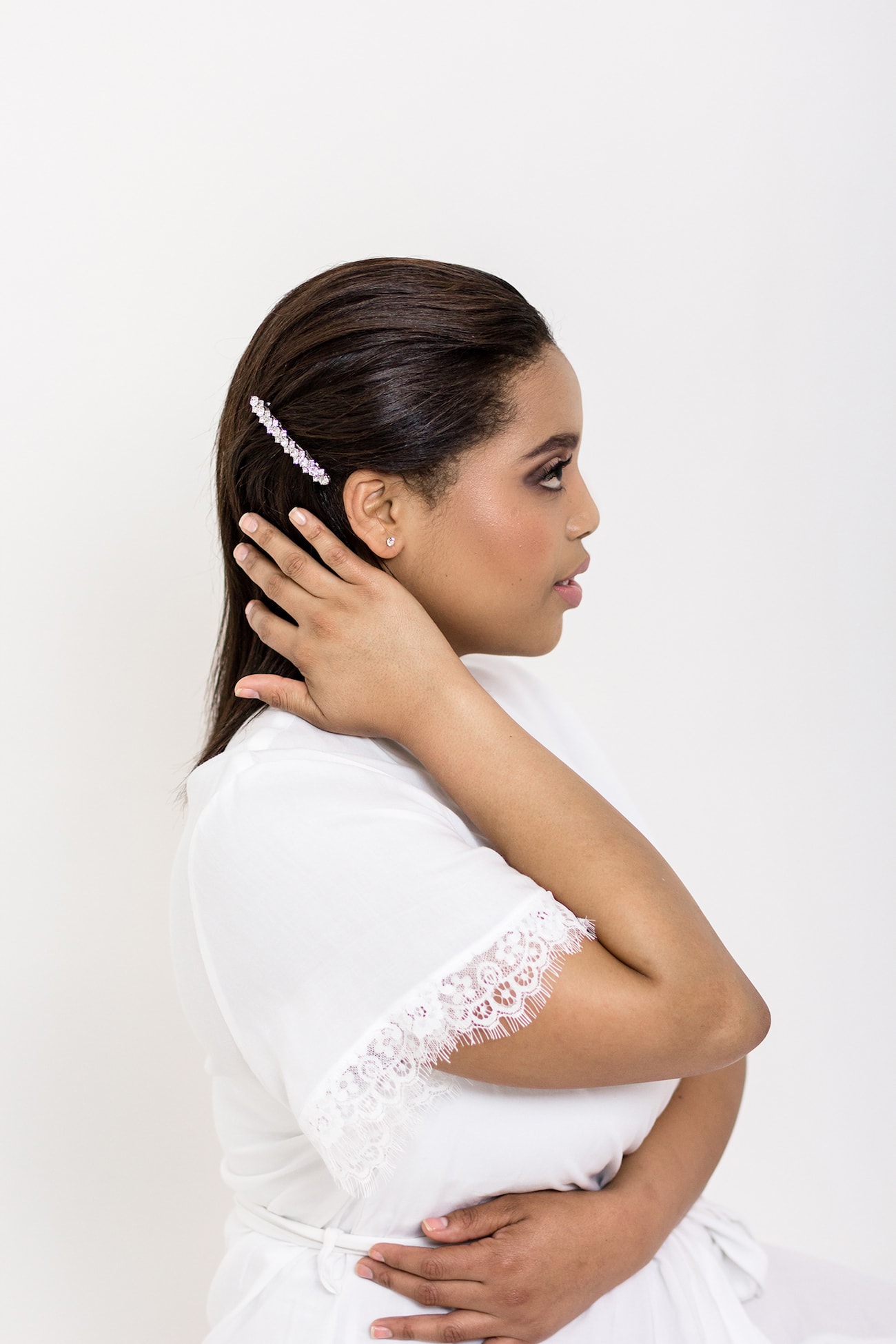 The Look: The smoky eye is certainly one of the most classic looks for brides, but pairing it with a sleek, swept back hair style does give this look more edge. Brides can even push the envelope by adopting the more smudged version of the smoky eye seen on the catwalks this year.
There are various ways to get the sleek look: hair swept back from the face, smoothed side partings or hair tucked behind the ears and adorned with an intricate clip. Smoothing hairspray is essential to achieve this look successfully!
Catwalk Crush: Balmain, Carolina Herrera
Perfect for… Brides with a more contemporary or minimalist dress and decor style.
Bold Lips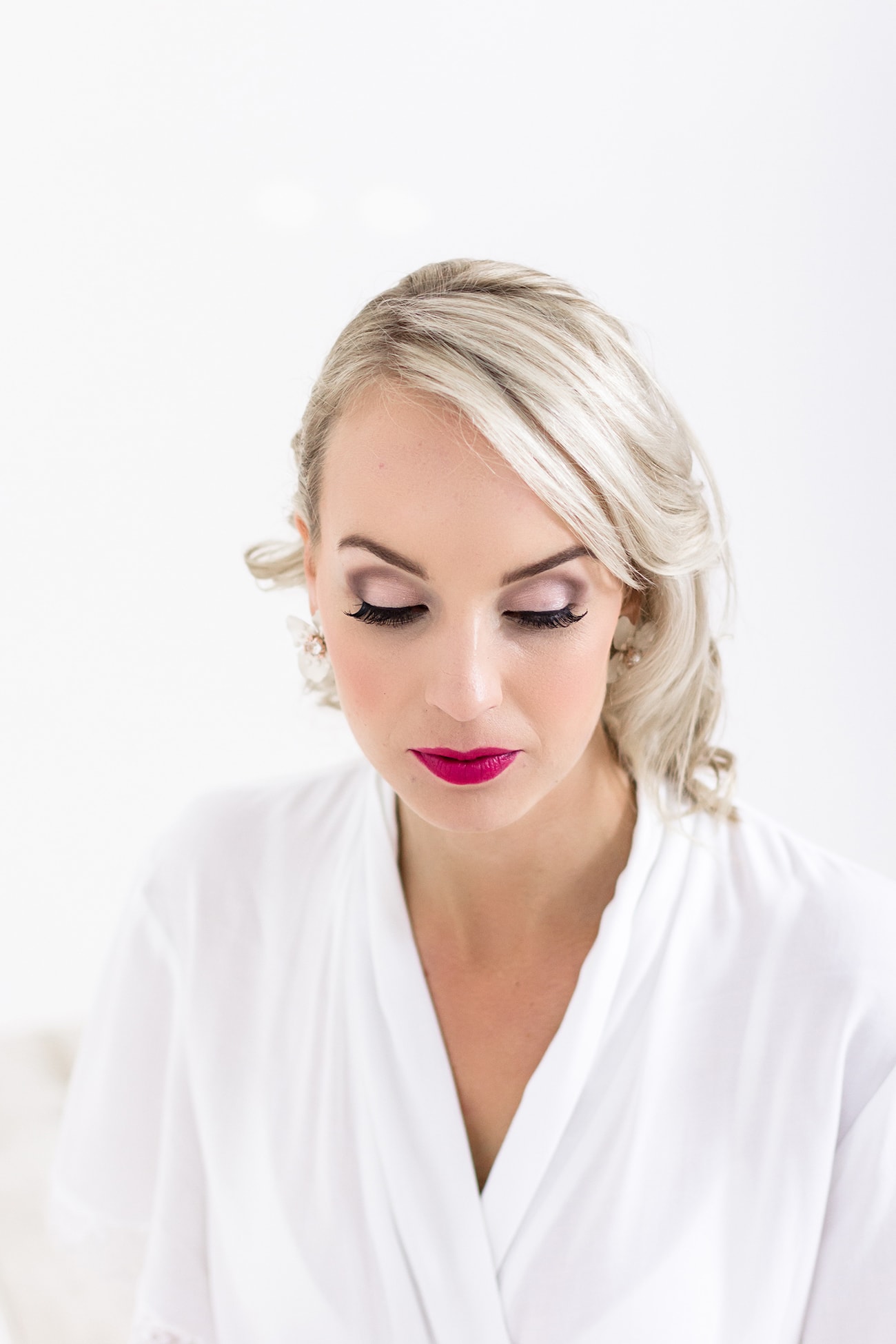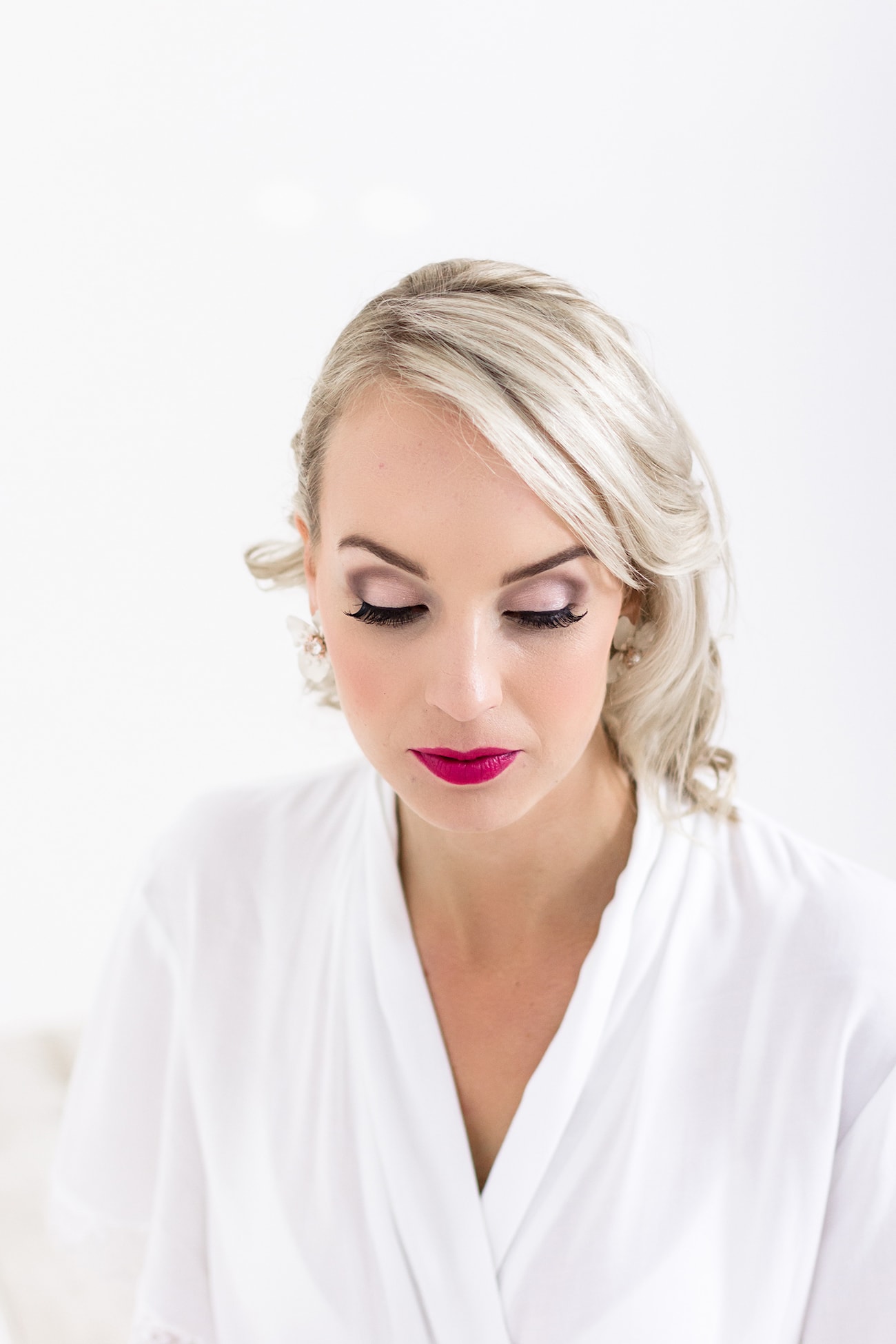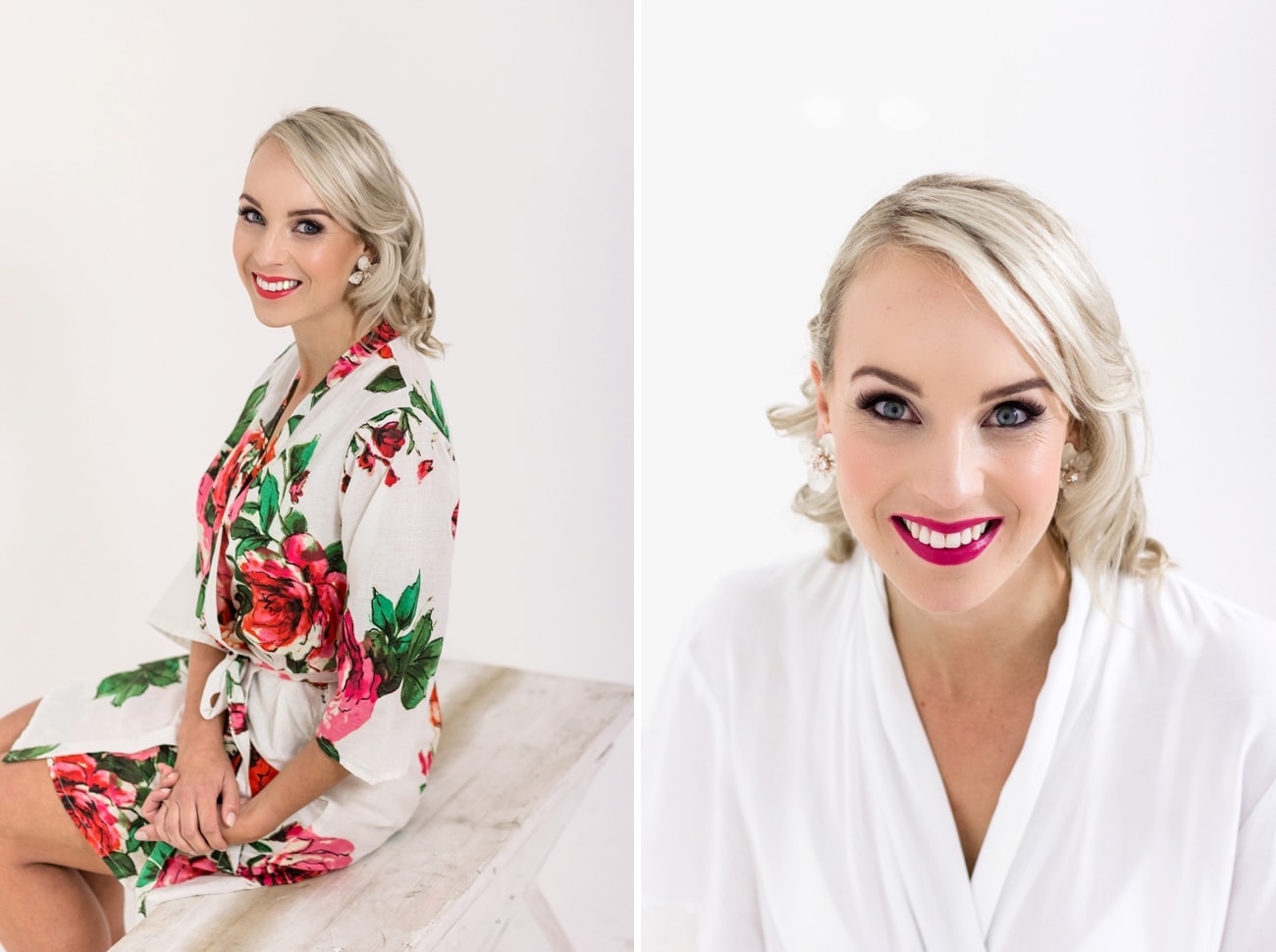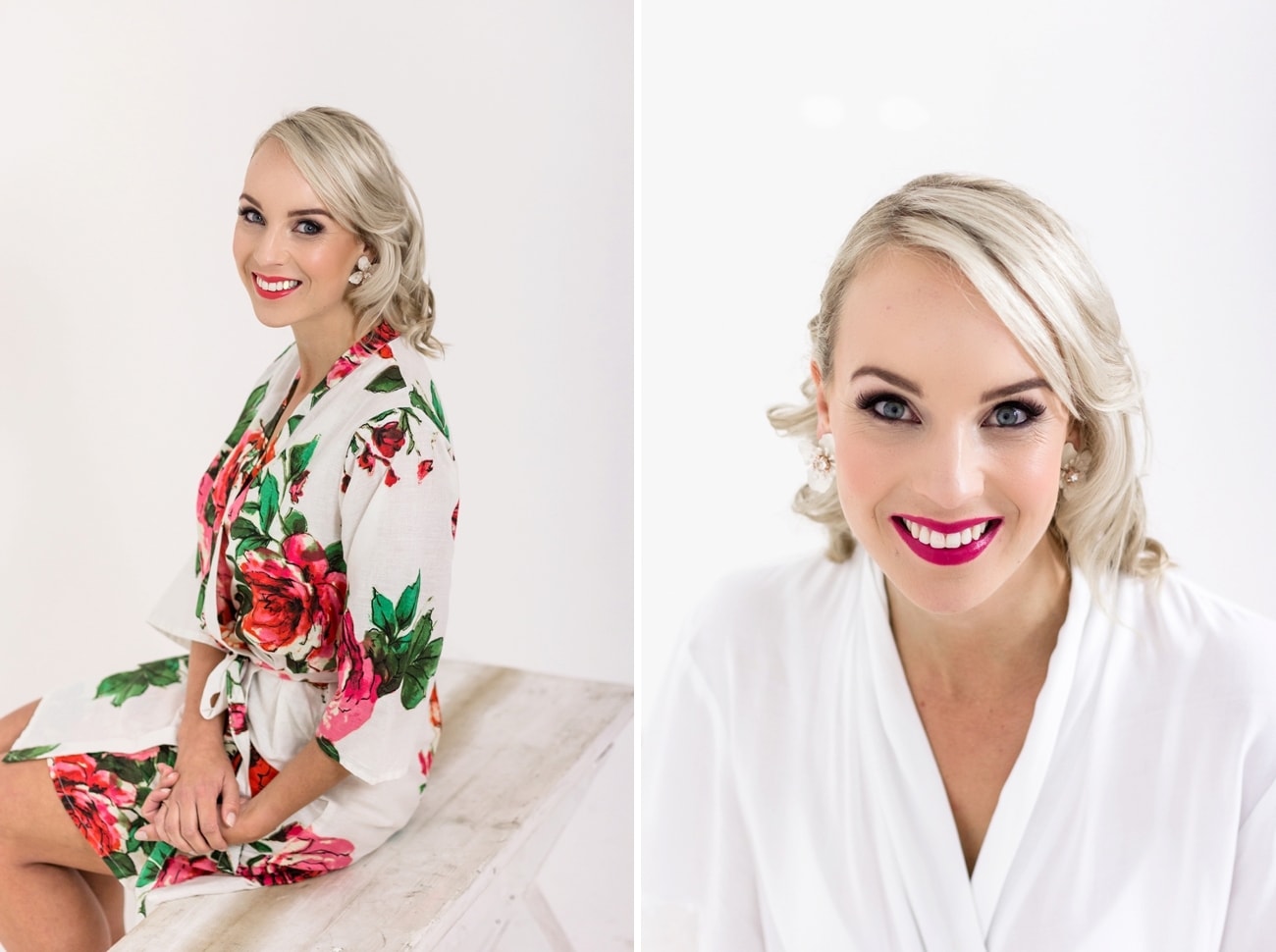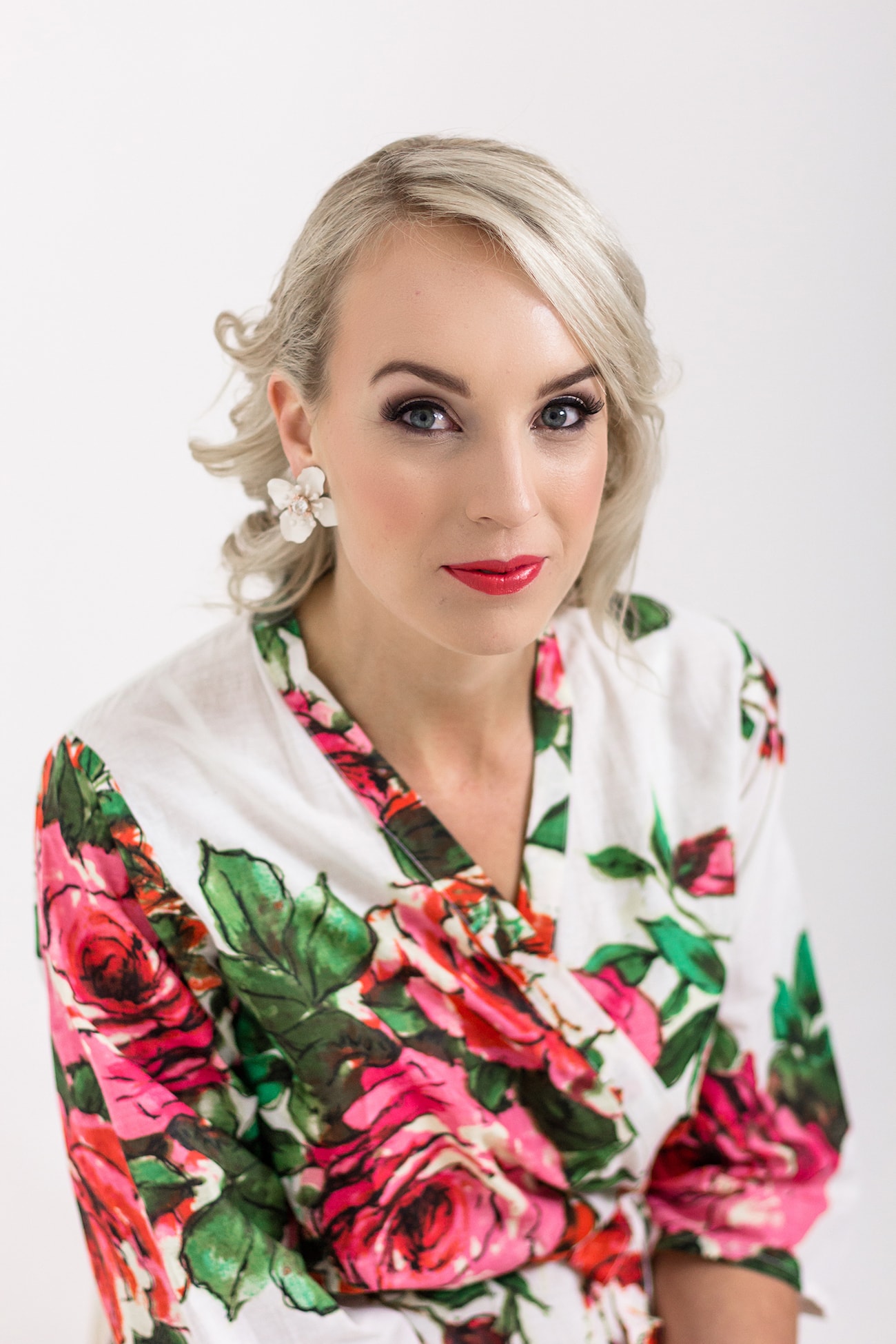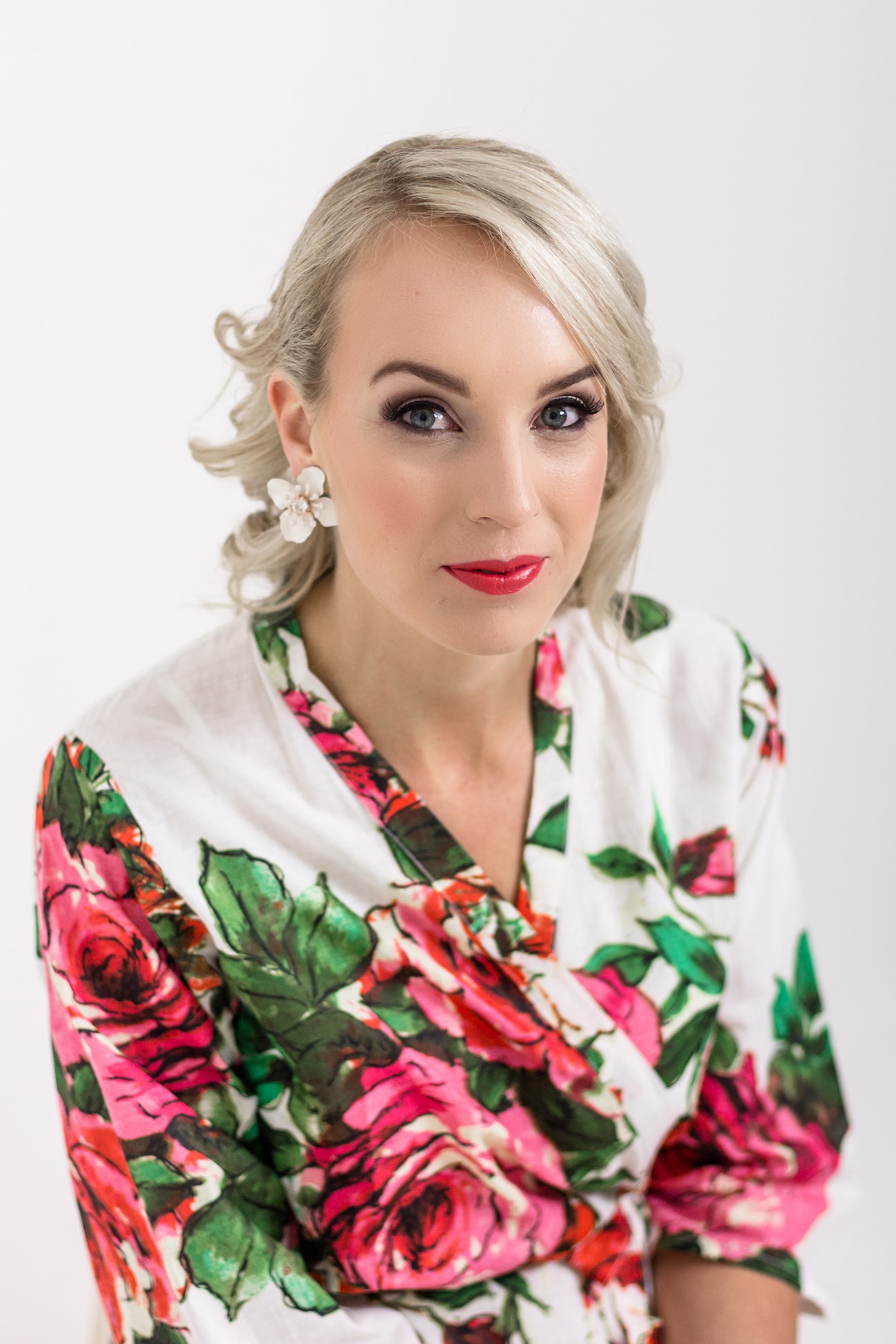 The Look: Perfect for summer, bold lip colour remains a key beauty trend. Two key statement shades of the season are electric fuchsia and vibrant tangerine. While a neutral lip is beautiful for a more traditional bridal look, a bright lip can really pop on a bride's glowing face.
When wearing a bold lip, it's important to keep the rest of your look more classic, with dewy skin, dark lashes, and just a hint of rosy blush. Also, be sure to choose a lip colour that suits your skin tone the best.
Catwalk Crush: Dolce & Gabbana, Versus
Perfect for… Brides who rock colourful lips on the regular. You don't want to stray too far from your normal makeup routine or else you may not look (or more importantly, feel) like yourself.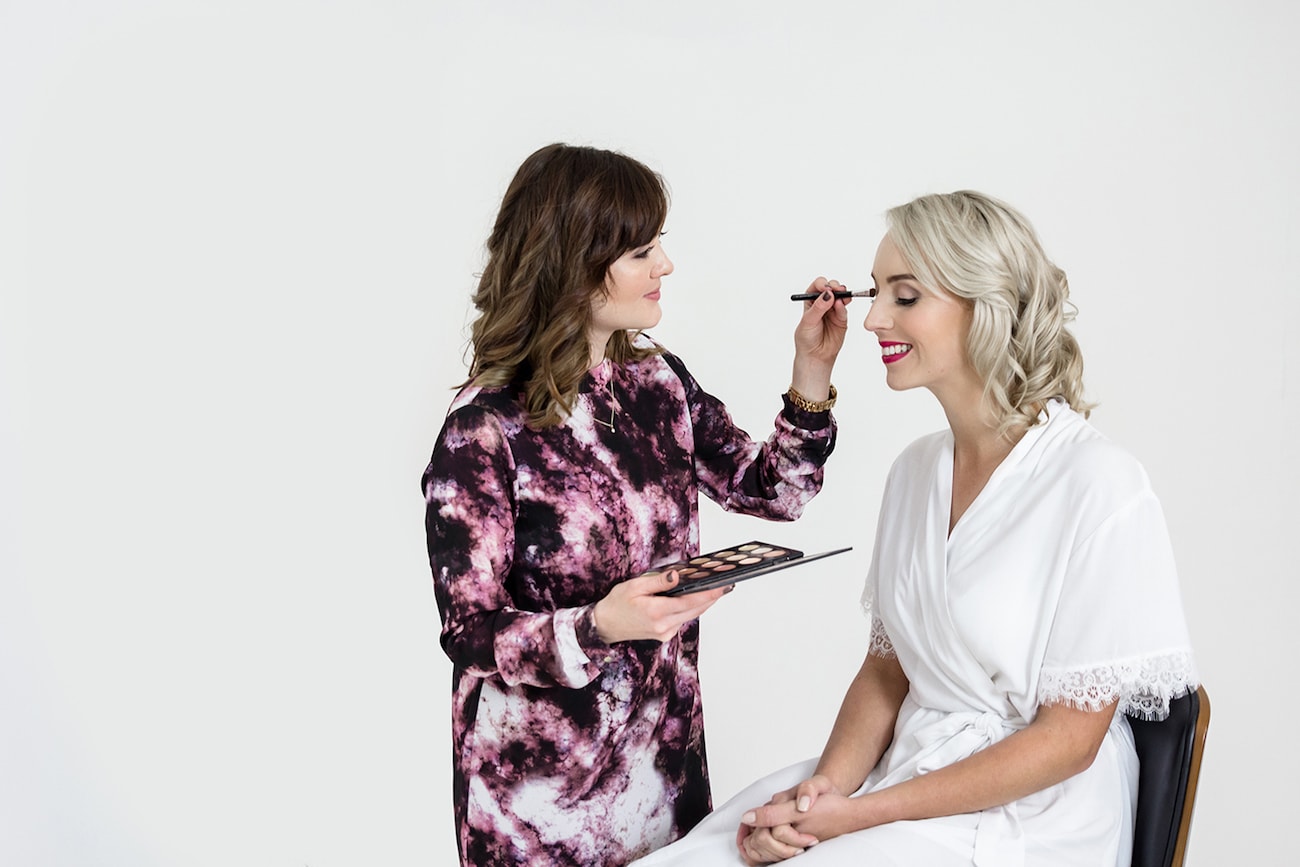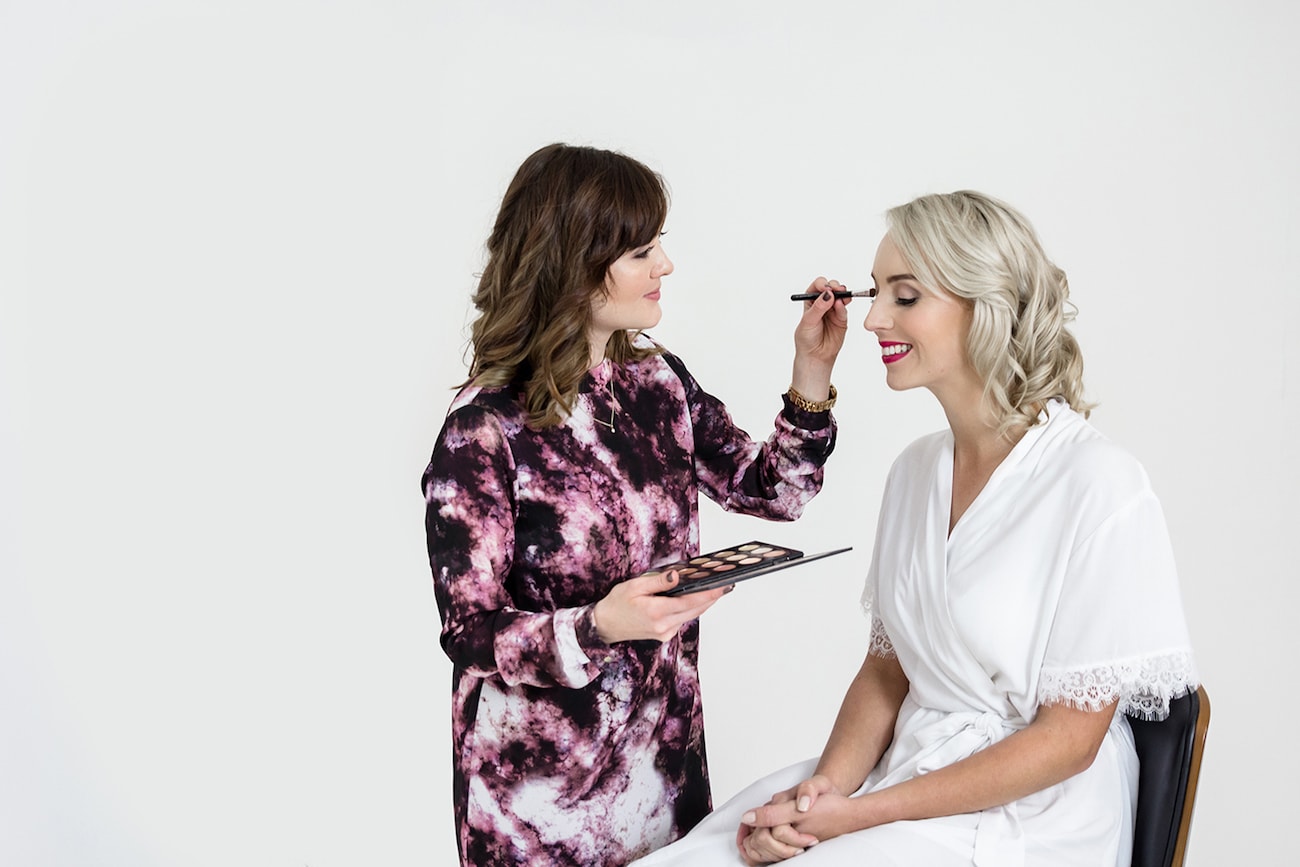 Marisa's Top Bridal Beauty Tips
Your wedding day is filled with emotion: tears, sweat, and hugs are all unforgiving on your makeup. Therefore, it is important to wear more makeup on your wedding day than you usually do. Also, remember that bridal makeup needs enough colour to compensate for the whiteness of the dress.
When choosing a beauty look, there are various areas from which to draw inspiration. Most frequently, brides look to the style of their dress as a guideline; if your dress is soft, lacy or flowy, go for a soft, romantic makeup look. A modern, fitted dress on the other hand is more suited to a smoky eye. It is also essential that the makeup and hair complement each other.
Pinterest is a great source of inspiration for all different types of beauty looks. This is especially perfect for a bride to determine what type of beauty style she's leaning towards. Pin a couple of images and then focus on what the similarities are between these to narrow down a look.
The venue or theme of the wedding can also determine which beauty look is best suited. A striking wing liner and classic red lipstick is perfect for a vintage style wedding, whereas a beach wedding will pair beautifully with a glowing complexion, soft pink lip and bronzer that gives you that sunkissed look.

About Sketch & M
Sketch & M- Makeup & Hairstyling by Marisa is a Somerset West-based hair and makeup artist. Marisa loves creating each bride's ideal wedding look – making sure she feels comfortable, yet at her most beautiful, and uses only the best makeup products and hairstyling tools from brands such as MAC, Inglot, Urban Decay, Beauty Blender, Parlux & Veaudry.
Image credits: Photography: Leanne Love Photography | Hair & makeup: Sketch & M- Makeup & Hairstyling by Marisa | Assistant: Christi Neethling | Models: Roelien Havenga, Eden Titus and Izel Storm


*This post was sponsored by Sketch & M, but all opinions are our own. Thanks to all our sponsors for making it possible for us to share daily inspiration on SBB!*