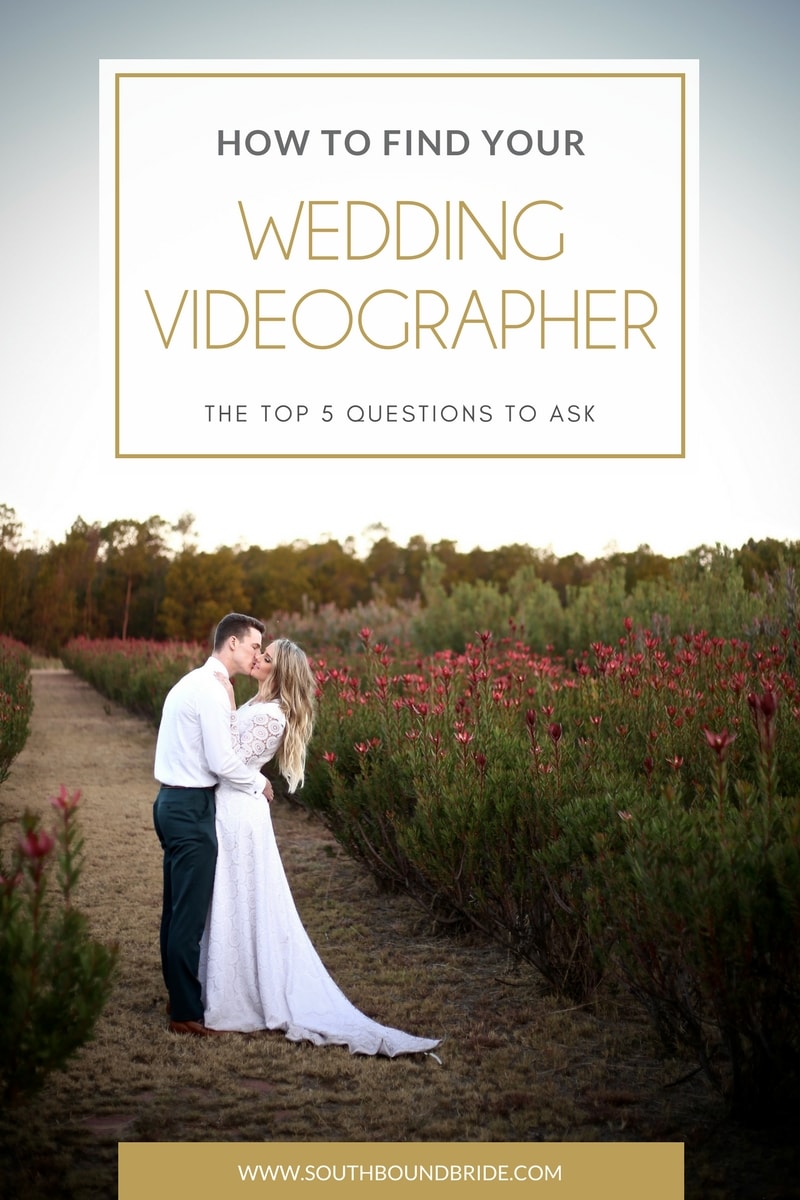 In all the years I've been running SBB, there's two words I often hear brides and grooms say in tones of regret: wedding video. Why? Well, it turns out some people don't think they want one – at least, until they don't have one. And then, once the flowers have died and the honeymoon tan has faded, and they're trying to remember what it was the best man said that had everyone in tears, or a guest mentions this hilarious thing that happened while they were across the room and wouldn't it be awesome if they had that on video, there's that feeling of woulda shoulda coulda. But that's not you, right? No! You've already planned to have the most awesome South African wedding video of all time, made by the most awesome South African wedding videographers ever, right? The only problem is, who are they? And how do you figure that out? Fortunately help is here, in the form of the very lovely Barefeet Videography team (who as you may have guessed, really are awesome). They're sharing the five questions you must ask when choosing a wedding videographer, as well as their top wedding video tips along the way.
How to Choose Your Wedding Videographer
Video doesn't just capture moments in time, but time itself. Your wedding day is one of the biggest days of your life, but it feels like it's over in the blink of an eye. Most couples will tell you that they wish they could experience it again. Videography captures your story and wedding-day moments in all their glory, from start to finish. Whole and complete, quality moments, 25 photos per second of video. Voices, expressions and emotions are captured fully and artistically. Choosing to have a wedding video means that you can watch your wedding day happen again, in motion, before your eyes. But choosing a videographer can feel like an impossible task, since you want to find someone who not only fits your dates and budget, but will tell your story in a way that you connect with. Here are our Top 5 questions to ask a potential videographer to see if you're the perfect match!
1. What is your experience in filming weddings?
It's important to hire a professional videographer for a job as important as documenting your wedding day, so the first question to ask is about your videographer's background. Professionalism isn't just about experience and the number of weddings they've filmed (although that matters), it's also relevant to know how seriously they take their business. Be sure to ask to see a selection of their recent videos, so you can get a good sense of the quality of their work.
2. How would you describe your videography style?
There are many different styles, but the biggest difference in our opinion is between a documentary/journalistic style video and a cinematic style video. A documentary style video has a chronological timeline and tends to have a more natural vibe, whereas cinematic film style does not stick to a chronological storyline and leans towards more planned studio/film-like shots.
When choosing a video style, you should explore your option and educate yourself a little about the different styles available, so that you don't have regrets after the fact. Look at lots of videos together with your partner – the style you choose should resonate with your heart an emotions. As you watch you should ask yourself: is this how I want to feel watching my video one day? Do I love the style and the way it tells a story? Would I want my love story to be told in this way for my children and children's children to watch?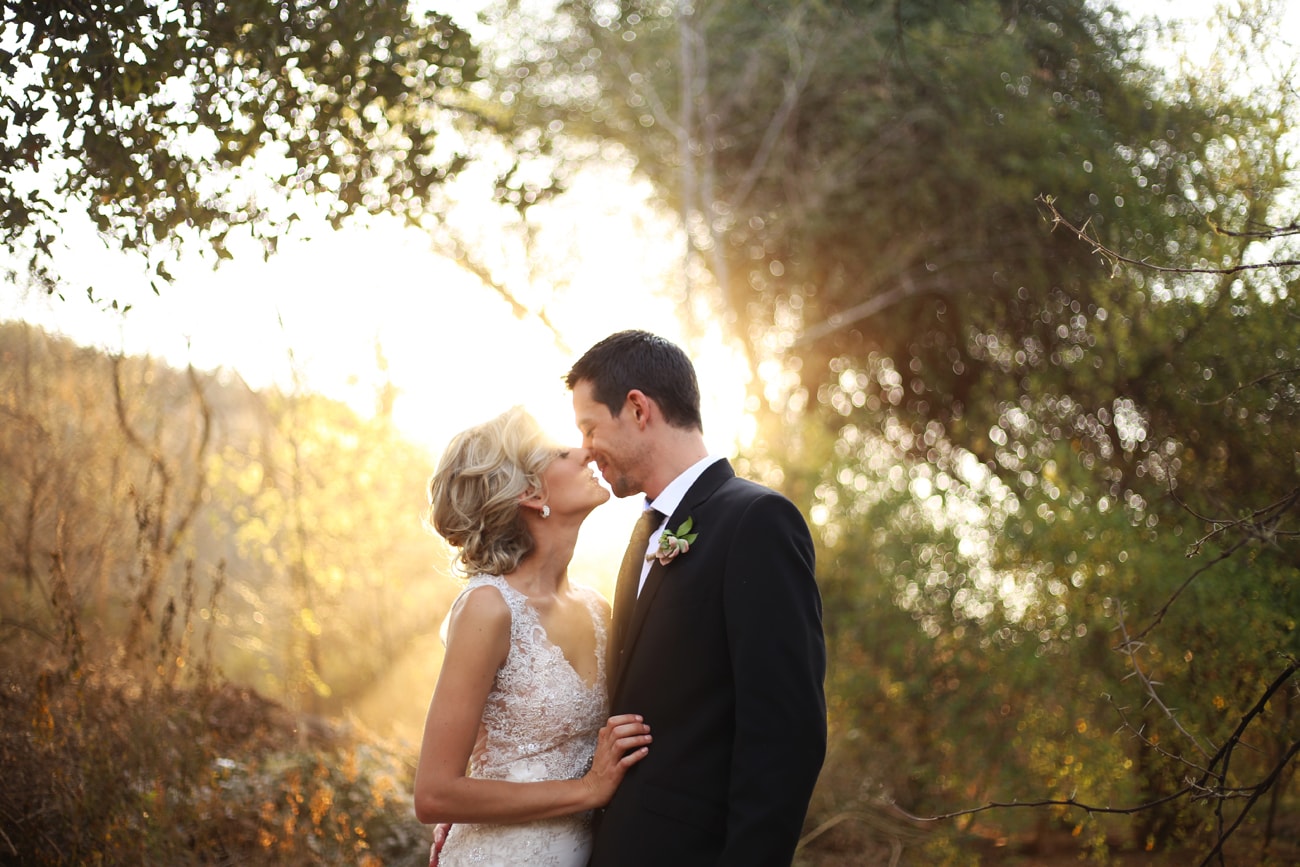 3. What does your package include?
Obviously you'll need to ask your potential videographer for packages and prices – go for the best you can afford on your budget. But do set aside a decent budget for video, because besides the photos, it is the only thing you will have to remember and commemorate this massive day. When enquiring about price, be sure to ask what exactly is and isn't included in the package and what the videographers terms are. For example, how long will the final cut be? What music will be included (and who will choose it)? How long will it take for the video to be edited? (Bear in mind that the editing process is extremely time-consuming. It can take an experienced videographer anything from 45-80 hours to complete a wedding video and that is usually before final checks and re-editing begin.)
4. Do you know or have you ever worked with my photographer before?
Make sure you match your videographer and photographer well. For example, if your photographer uses a lot of flash it can really ruin a natural-style video. While it's not absolutely necessary that they've worked together before, a prior relationship is helpful, or at least ask them to co-ordinate ahead of time how things will work on the day with both parties, so that you get the best photos and video possible.
5. Who will be shooting my wedding?
Ask for the name and details of the videographer who will actually be shooting your wedding day and be sure to make a call or organise a meeting or Skype session to get to know them a bit better beforehand, so everyone is comfortable and knows what to expect on the big day.
BONUS TIP
DO ask your guests not to film or take photos! This is your day, and you have paid a lot for professional photos/video. Having guests in the way with their cameras or phones out looks terrible on film and can make the professionals' job really difficult. Remember: they came to attend your wedding, not document it!
About Barefeet Videography
The day that you say 'yes' to the love of your life is one of rejoicing and celebration. A day of intimate and beautiful moments. A holy day where two lives are joined together to form one new life. Barefeet Videography loves nothing more than the opportunity to capture these once-in-a-lifetime memories in the most natural, authentic and captivating way. We have a down-to-earth approach to wedding films and we find absolute joy in both the celebratory and secret moments of a wedding day.
Barefeet Videography strives to capture your big day in all its natural splendour- with equipment, shooting and editing techniques that show the true story of your wedding day without frills and fuss but with a fairytale-like quality. To us, each and every segment of your wedding day is important and worthy of being remembered. From your preparation – getting ready, spraying on your chosen perfume, special time with your bridesmaids and groomsmen; to your ceremony – where you see your precious groom's face as you walk down the aisle and the part of the day where you pledge to each other unbreakable vows; all the way to your reception, where you toss your garter and bouquet and hear beautiful speeches and words from those that you love that might never be said again.
Because of this, from our smallest package upwards, we provide no less than 8 hours of filming, and with each of our specially crafted, comprehensive packages you will receive your full ceremony, all your speeches and formalities and an exquisite highlights video, covering everything captured on your special day, start to finish, beautifully edited to music of your choice. Barefeet Videography operates all over South Africa.
Life is such a beautiful thing. Connectedness, friendships, family, moments of celebration, light, love. At Barefeet, we are all connected, not only by friendships, DNA and history, but by our mutual love for life! We find such happiness in creating beautiful, timeless, joy-bringing films. We love people and stories, we love working with hope. We believe that there is glory inside each and every person and we are driven by this truth and the pursuit of finding it in ourselves and you.
[email protected]
www.barefeetvideography.com
+27 (0)72 023 7154


*This post was sponsored by Barefeet Videography, but all opinions are our own. Thanks to all our sponsors for making it possible for us to share daily inspiration on SBB!*