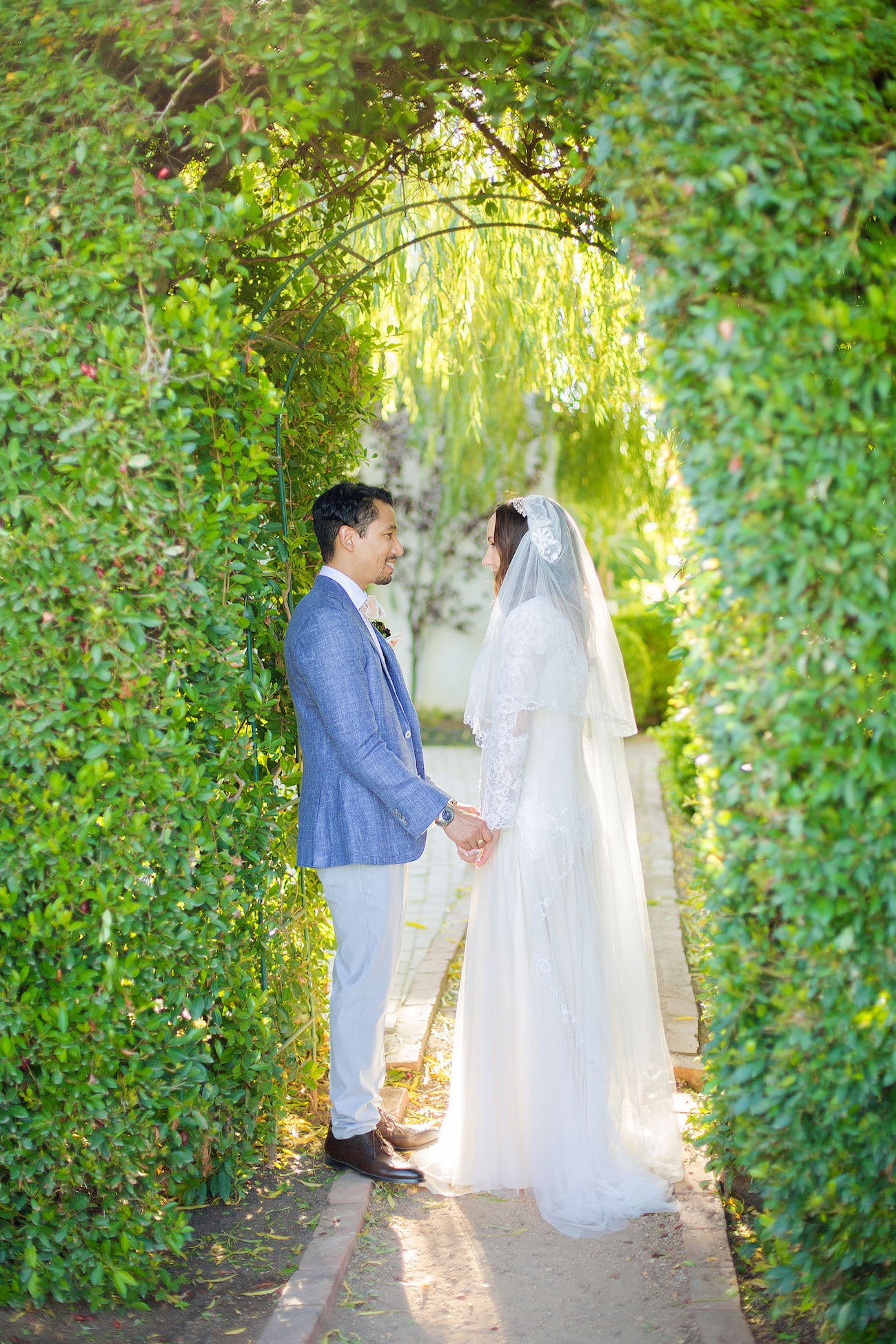 A marquee overflowing with flowers, hung with bowers of greenery, edison bulbs twinkling, whimsical china, pops of fuschia and candy pink – all in a lush, green garden setting. Sounds magical, doesn't it? Well folks, that's the setting for this gorgeous intimate celebration, with sort of an Alice in Wonderland meets Secret Garden vibe. Sjaun and Anita came from London to celebrate their big day and they did it in style, with their closest friends and family, in a wedding that looks like it was as much fun as it was pretty. And with pretty pictures by Sonje Ludwick, whimsical brides will be pinning to your hearts content!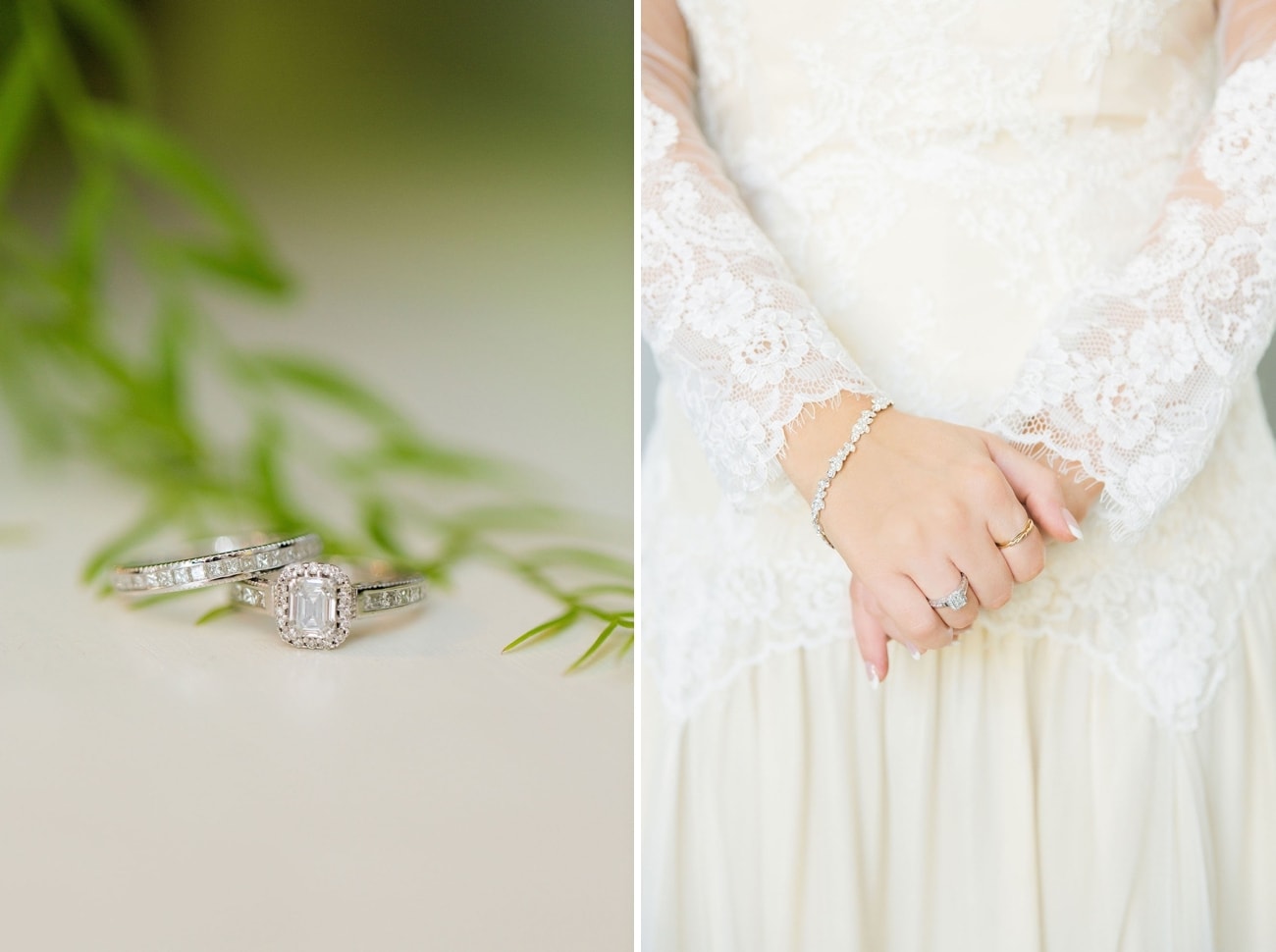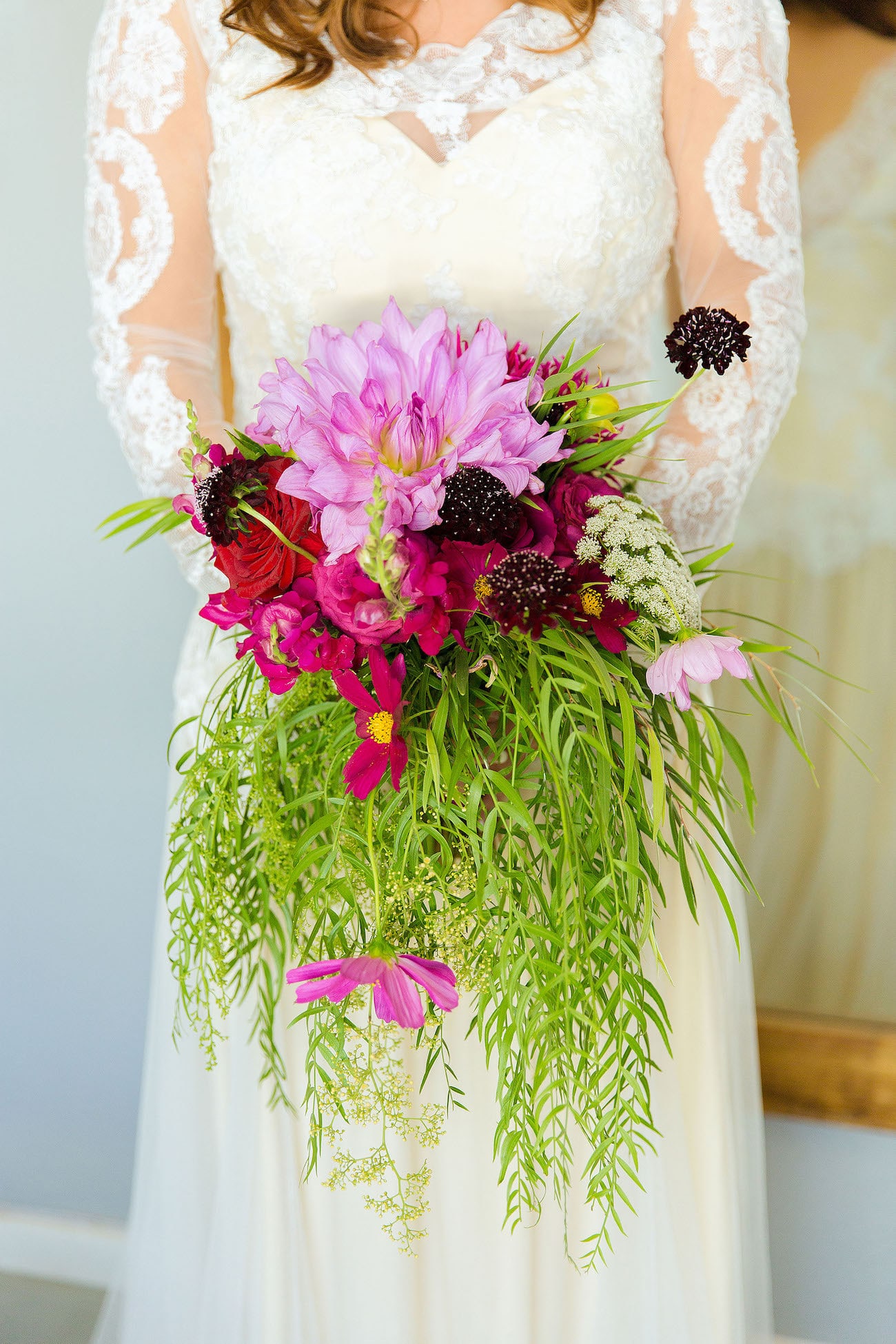 Love Story
We are both living in London and as you are aware in massive cities it's very hard to make friends, so we both became acquaintances on a site for dating and networking. We started chatting and became really great friends. It wasn't until he went over to South Africa to visit his family that we realised something was up as we were Skyping every single day. Then when he came back things blossomed!
The Proposal
Sjaun took me on a private drive at Aquila Game Reserve just outside of Cape Town and proposed to me on top of a hill overlooking the reserve. It was a very emotional experience!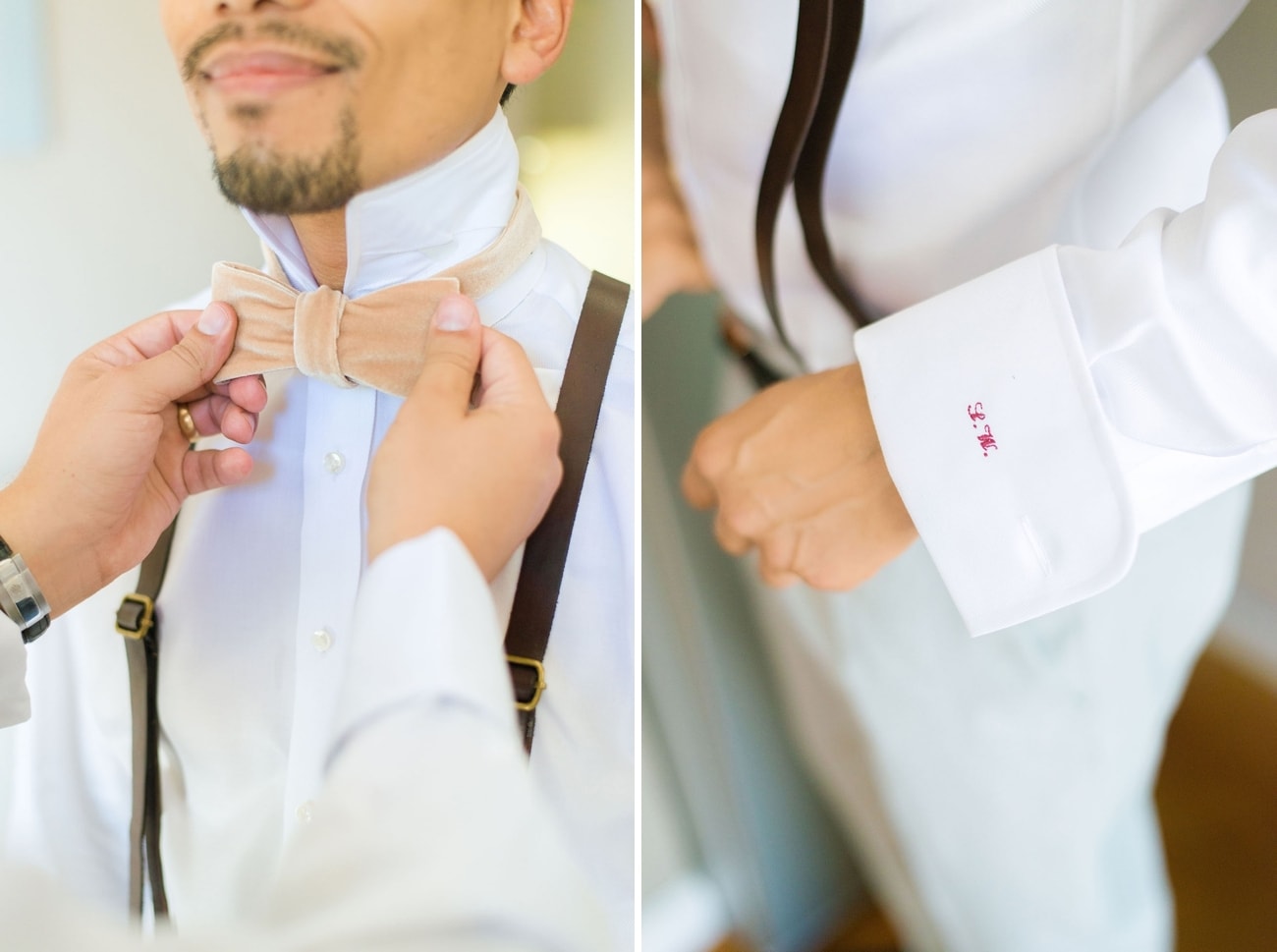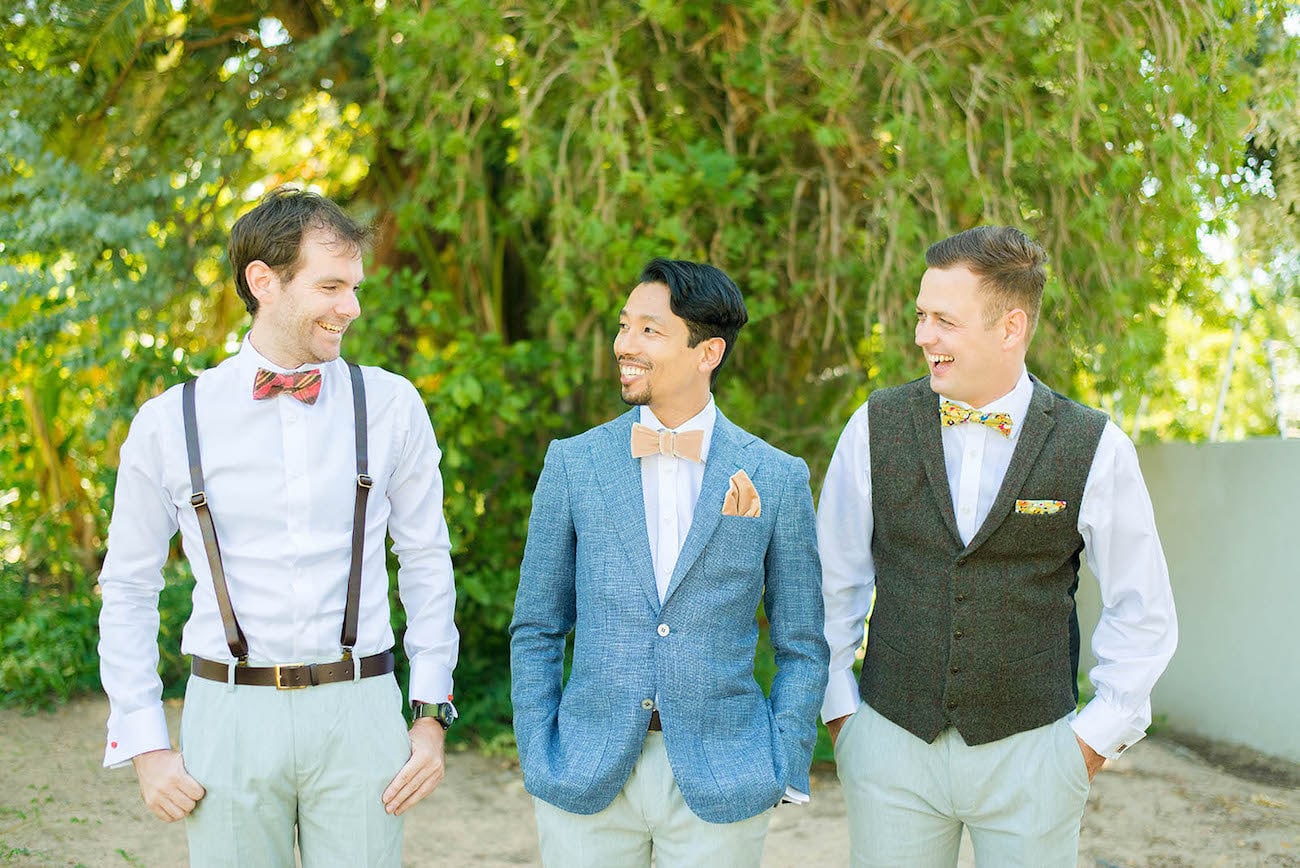 The Venue
At first we wanted the beach, but then we spoke to our family and both realised the spiritual and religious significance of getting married under four walls. We also realised how the weather and wind in Cape Town can affect a beautiful day so we took this also in to account. We found Zonnevanger that had a little chapel perfect for an intimate wedding ceremony. We both loved the garden hedge and, as we both have lived in the London for some time now, we wanted to bring a bit of England to Cape Town, so we decided to have a marquee reception.
Wedding Style
The wedding was a blend of everything that inspired me and that I loved. I made sure everything I was going to bring into the wedding both suited the vintage framework. So I drew inspiration from Alice in Wonderland, shabby chic and Secret Garden themes and merged it with contemporary wedding style, which included lots of foliage.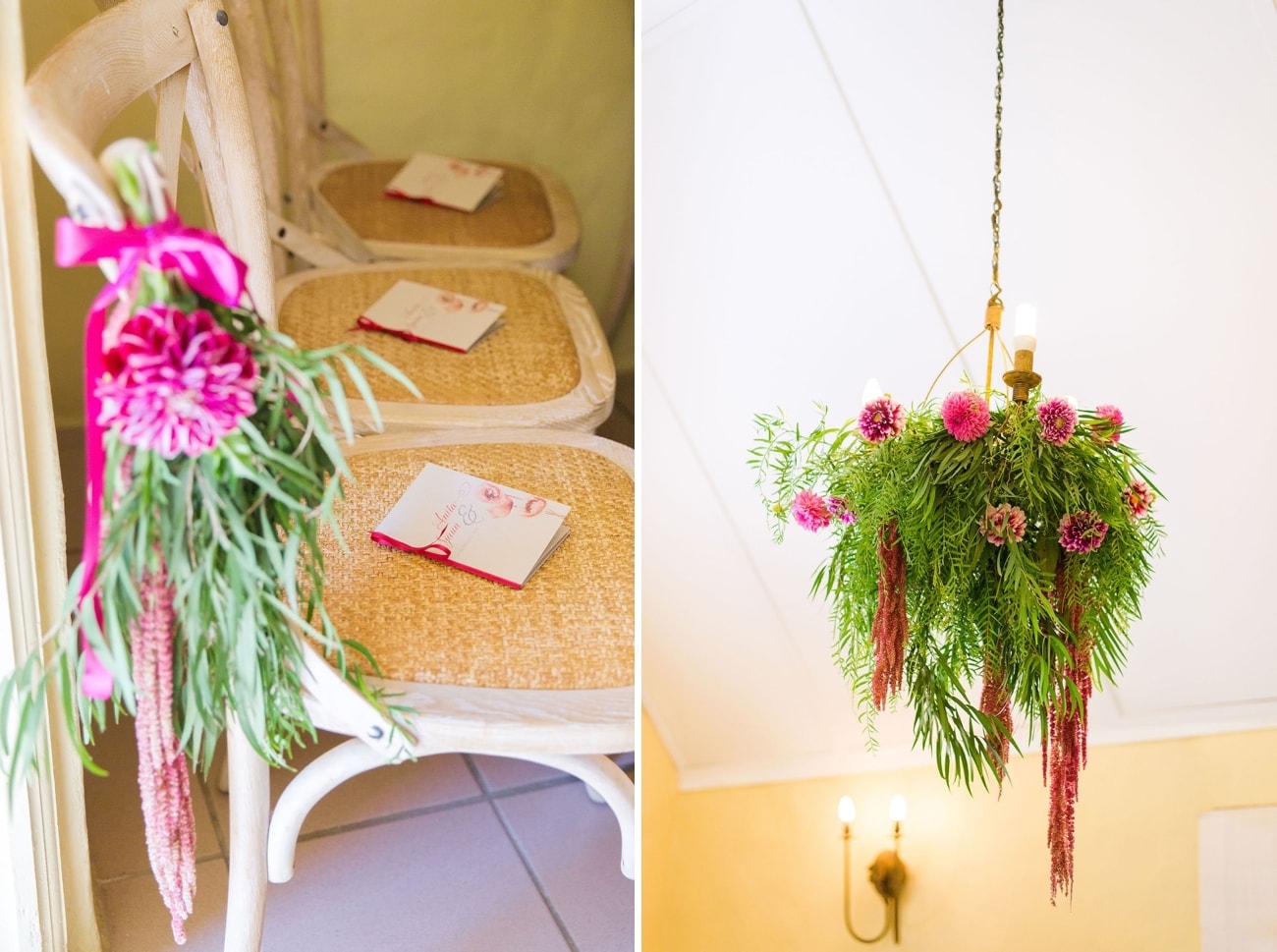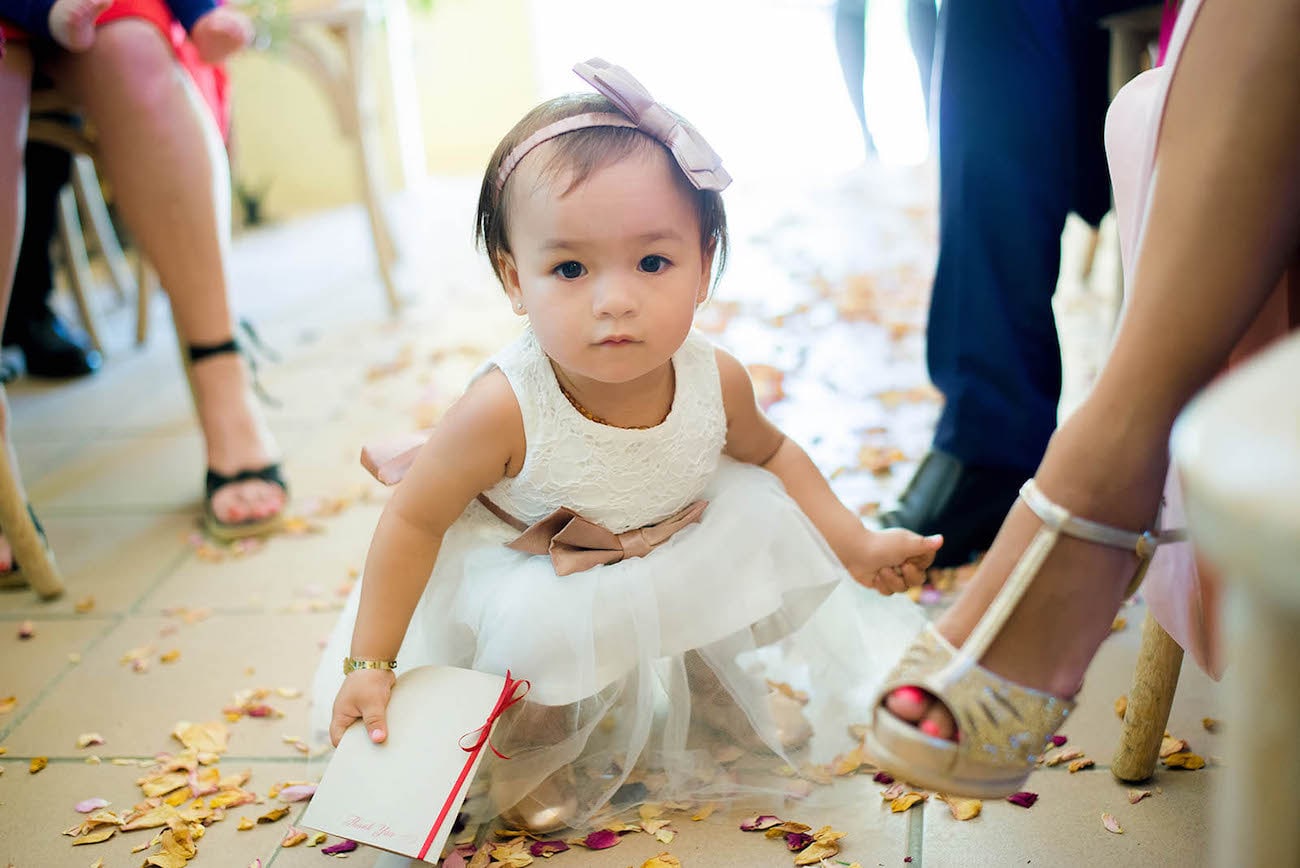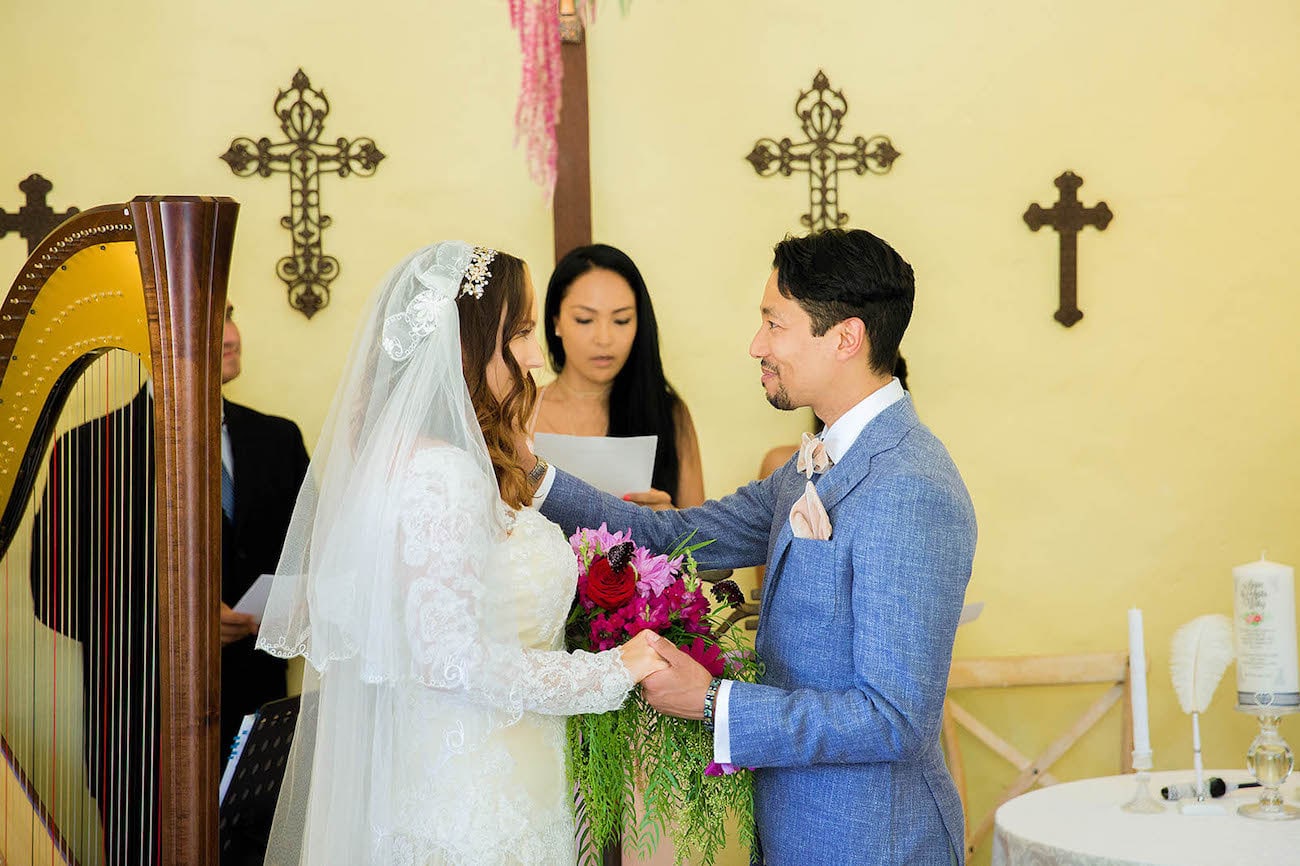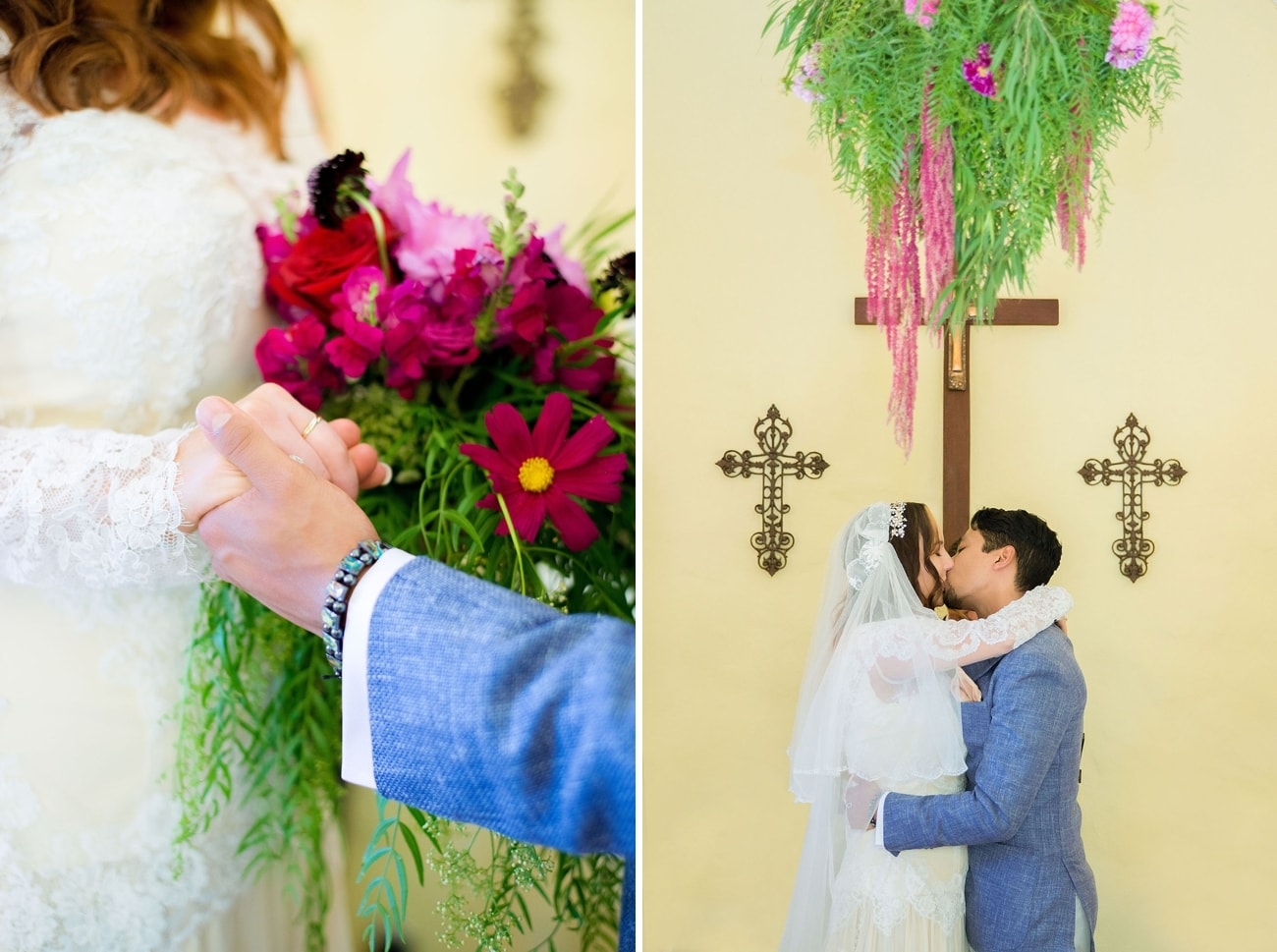 Wedding Inspiration
We have very fond memories of visiting the historical gardens at the royal palaces in England such as Hampton Court Palace, which influenced our design. It also comes from the heart: the way we romantically feel about each other (as cheesy as it sounds). So it only made sense to bring some of that magic into our wedding too.
DIY Elements
I actually made all the wedding invitations. I printed on recycled brown cardboard and styled it with paper doilies and secret garden keys. The candy bar was styled by me and our wedding coordinator and her team put it together on the day. I brought over Dutch candy with me from London. I also bought a vintage Polaroid camera and had a guest book customised with a secret garden lock on the outside.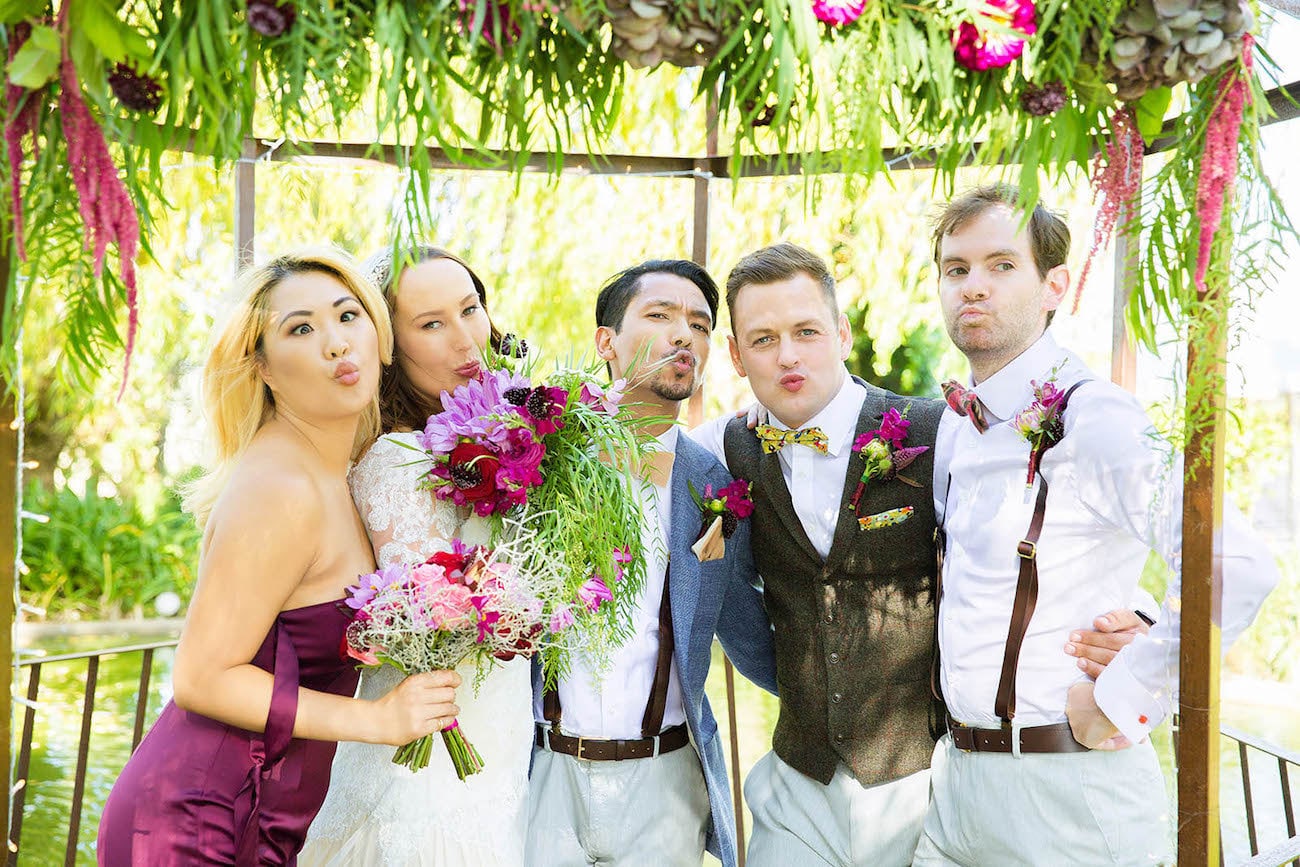 The Dress
I found a dress online that fit the whimsical and ethereal criteria and had it imported over to London. The designer is Leanne Marshall and she's a New York-based wedding dress designer. I bought it a size larger, then had the dress adjusted to my body by a local wedding dressmaker called Satish Mal from Elite Alterations.
The Bridesmaids
As it was an intimate wedding of around 30 people we decided to break a few rules and keep things simple and stress-free. I had a maid of honour and that was it. No bridesmaids. I gave my MOH our colour scheme and I let her choose what she wanted to wear. She chose a beautiful burgundy satin jumpsuit.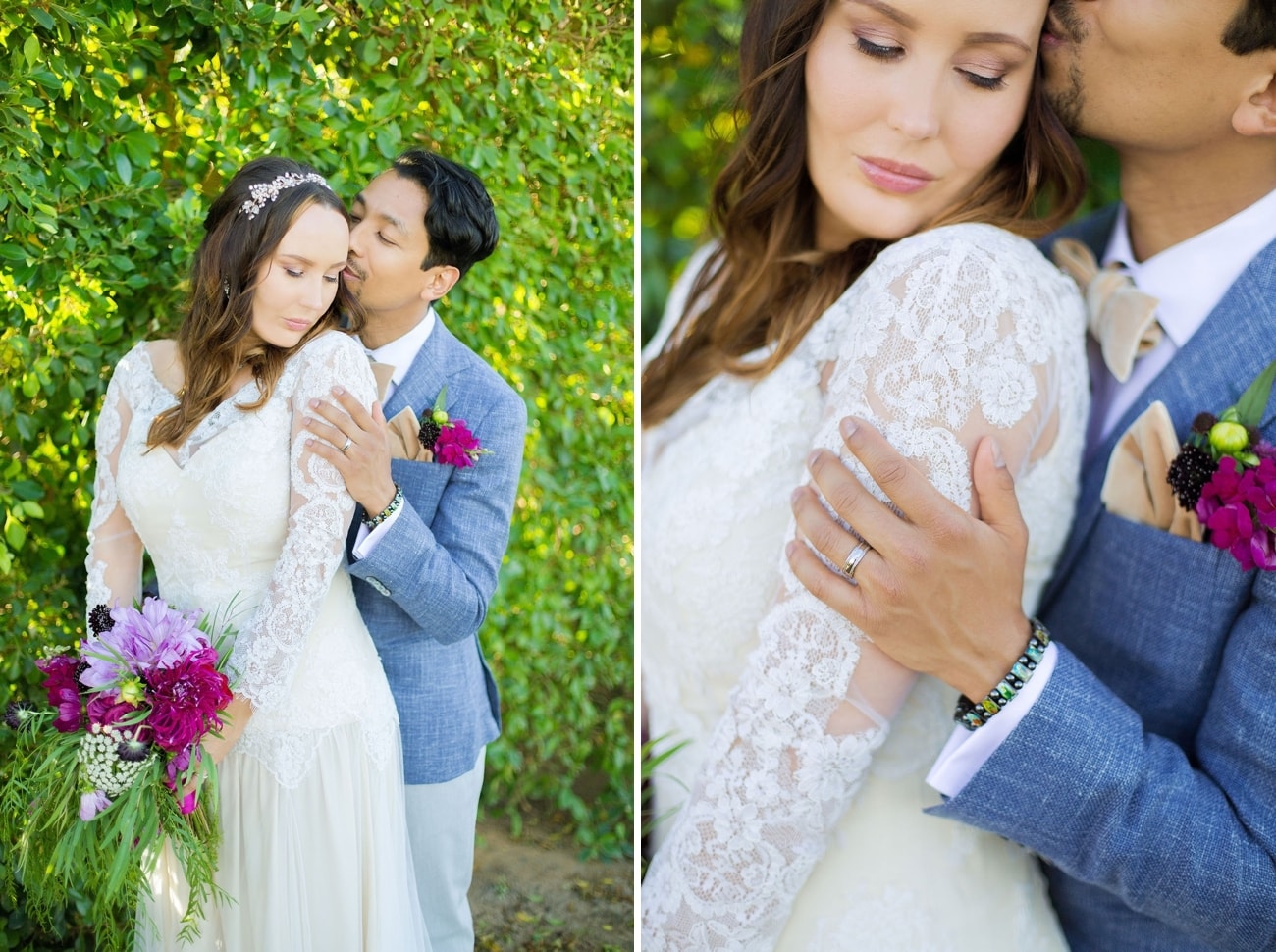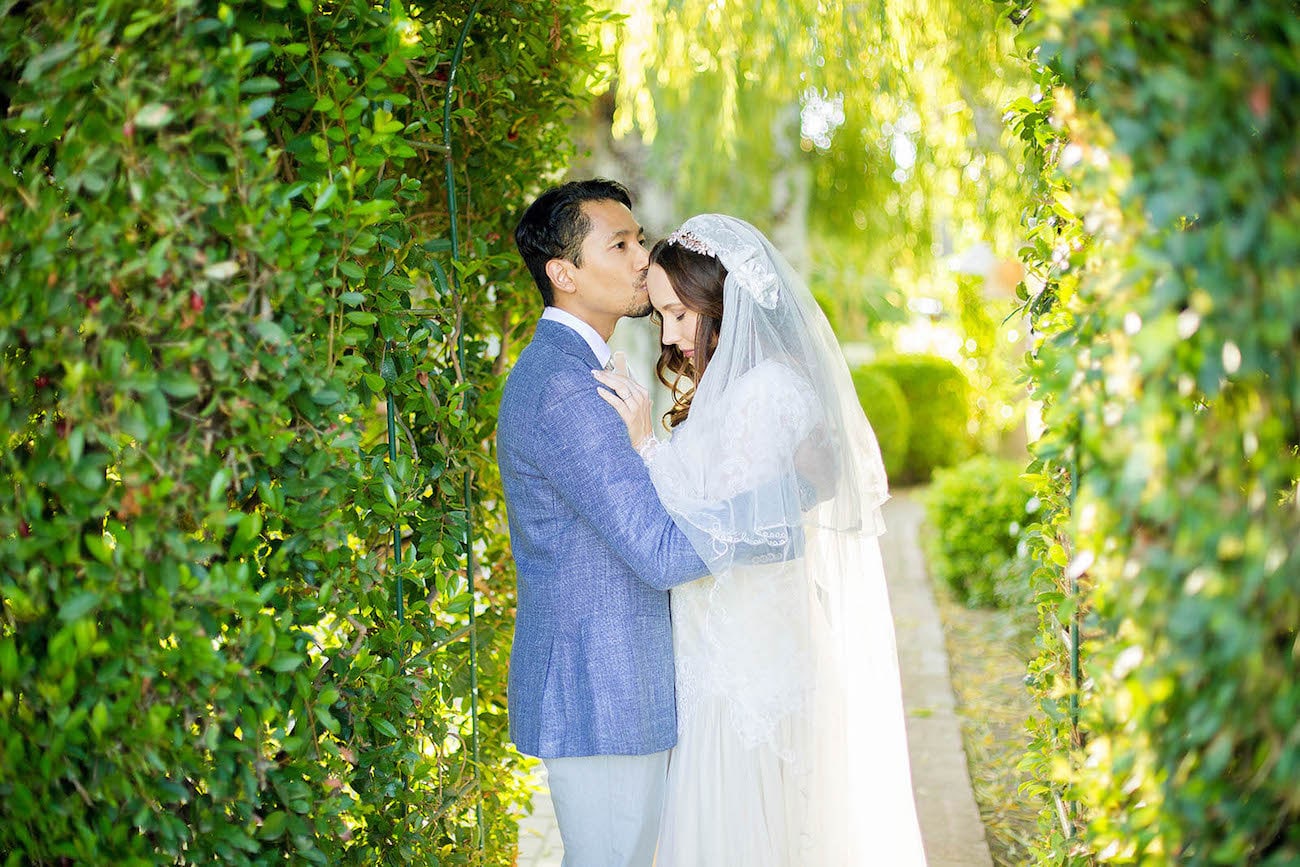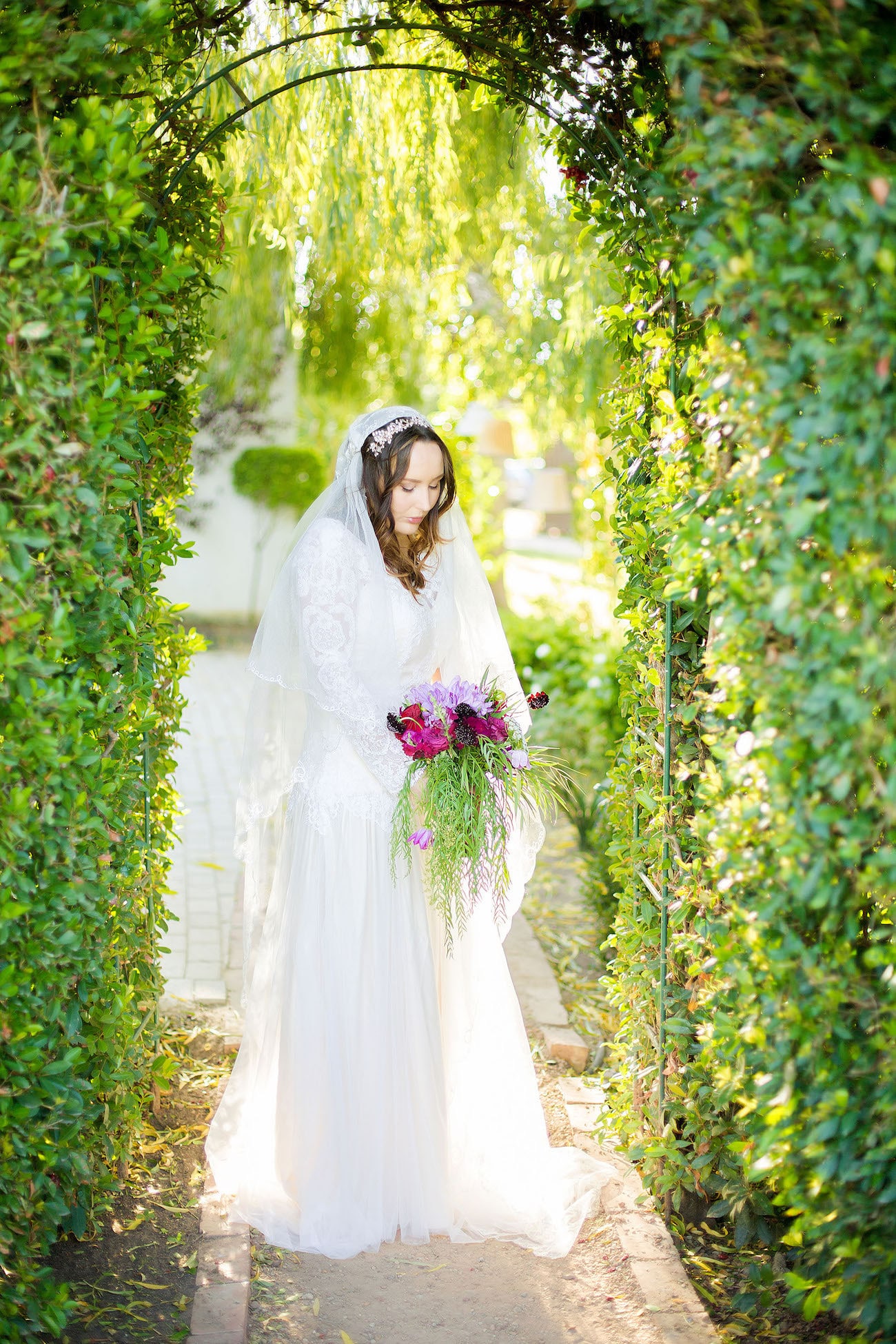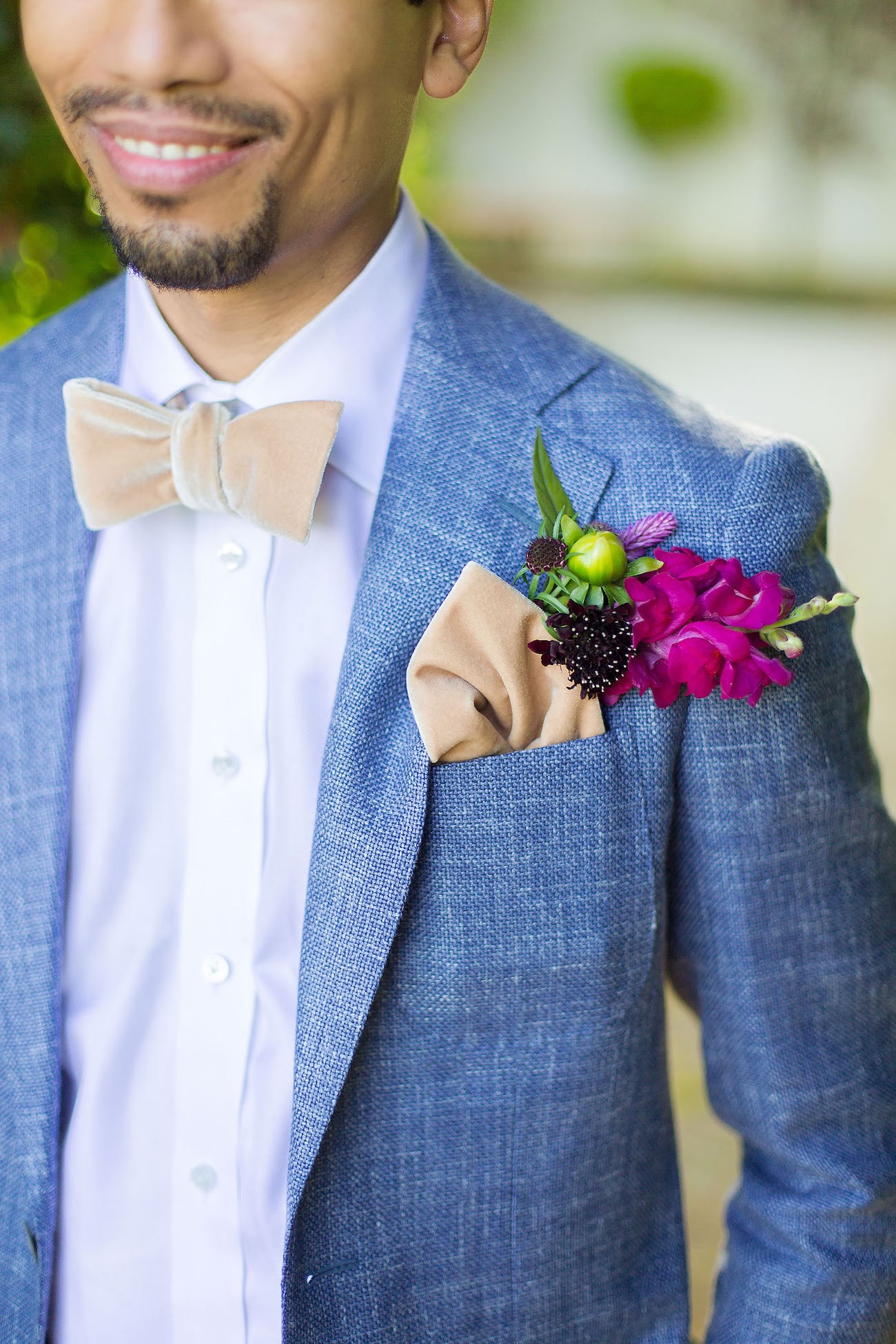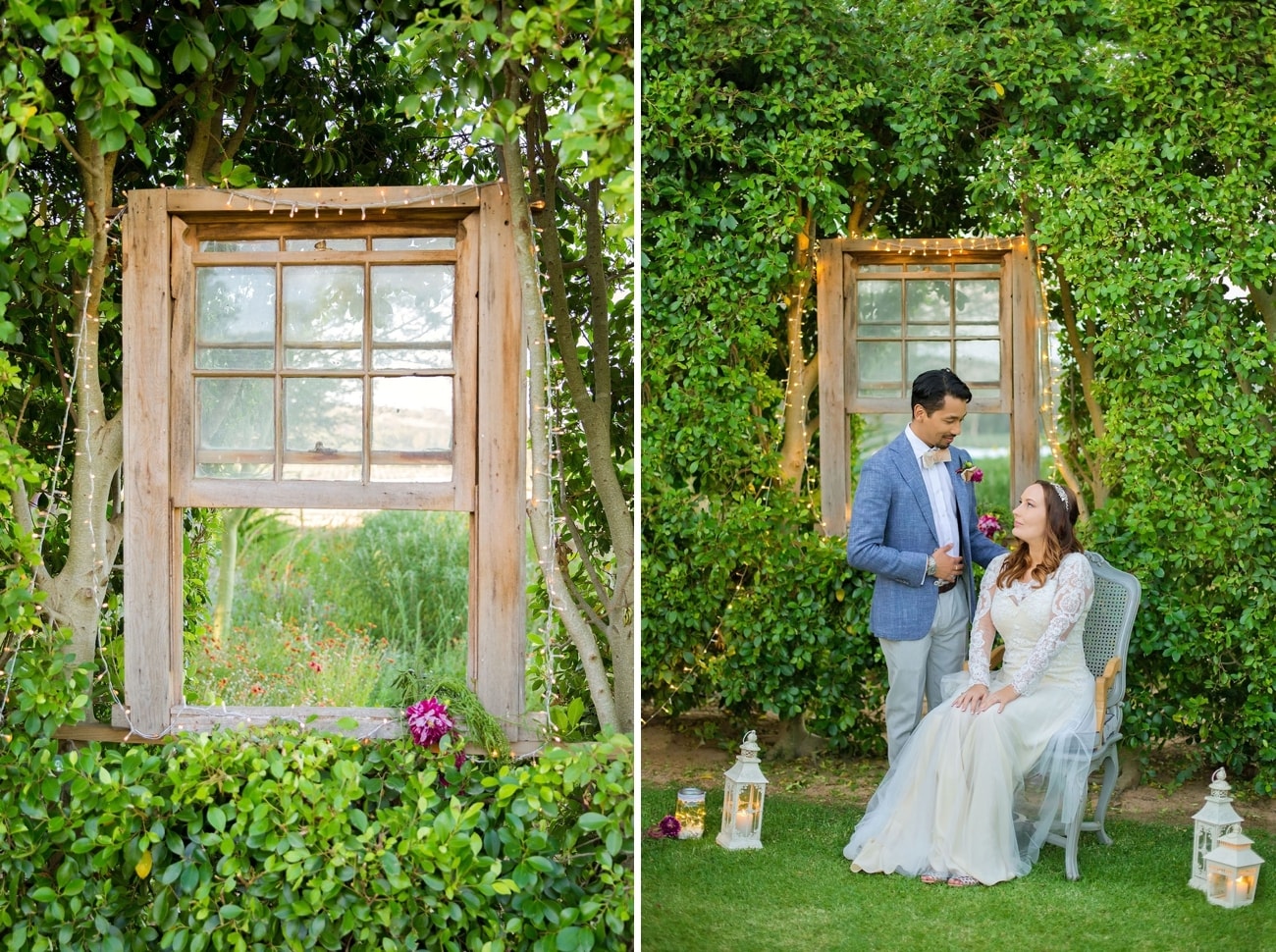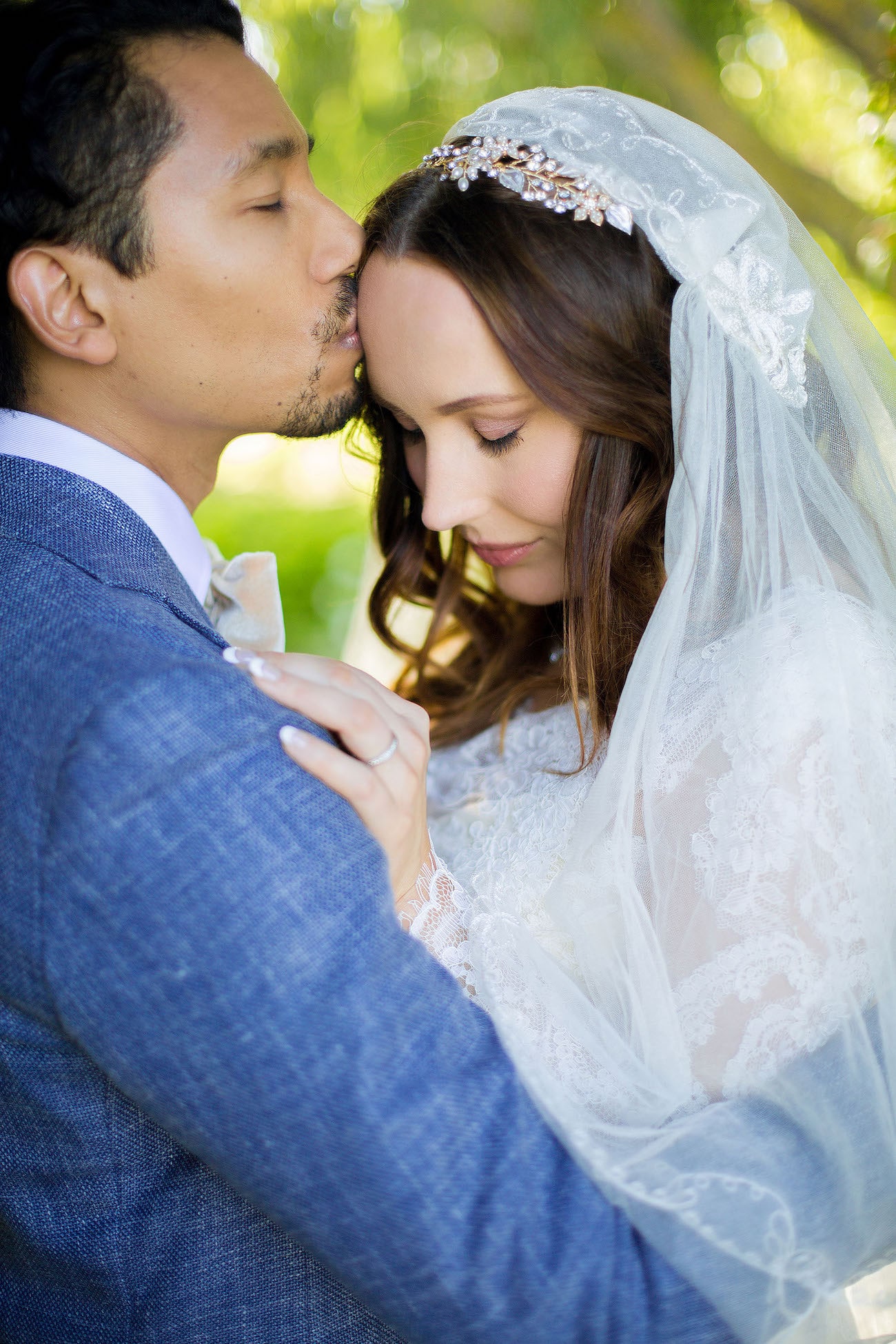 The Flowers
I contacted Nena from Ivy Blue in Cape Town who was the first to send me a detailed moodboard that fit the colour scheme perfectly, and also gave me ideas too. On the day she chose greenery which included Bluegum, Pepper Tree and wild foliage. Flowers used were Giant Café au Lait Dahlias, other assorted Dahlias, Cosmos, Amaranthus, Zinnias, Hydrangeas, Scabiosa, Lace Flower and assorted imported roses.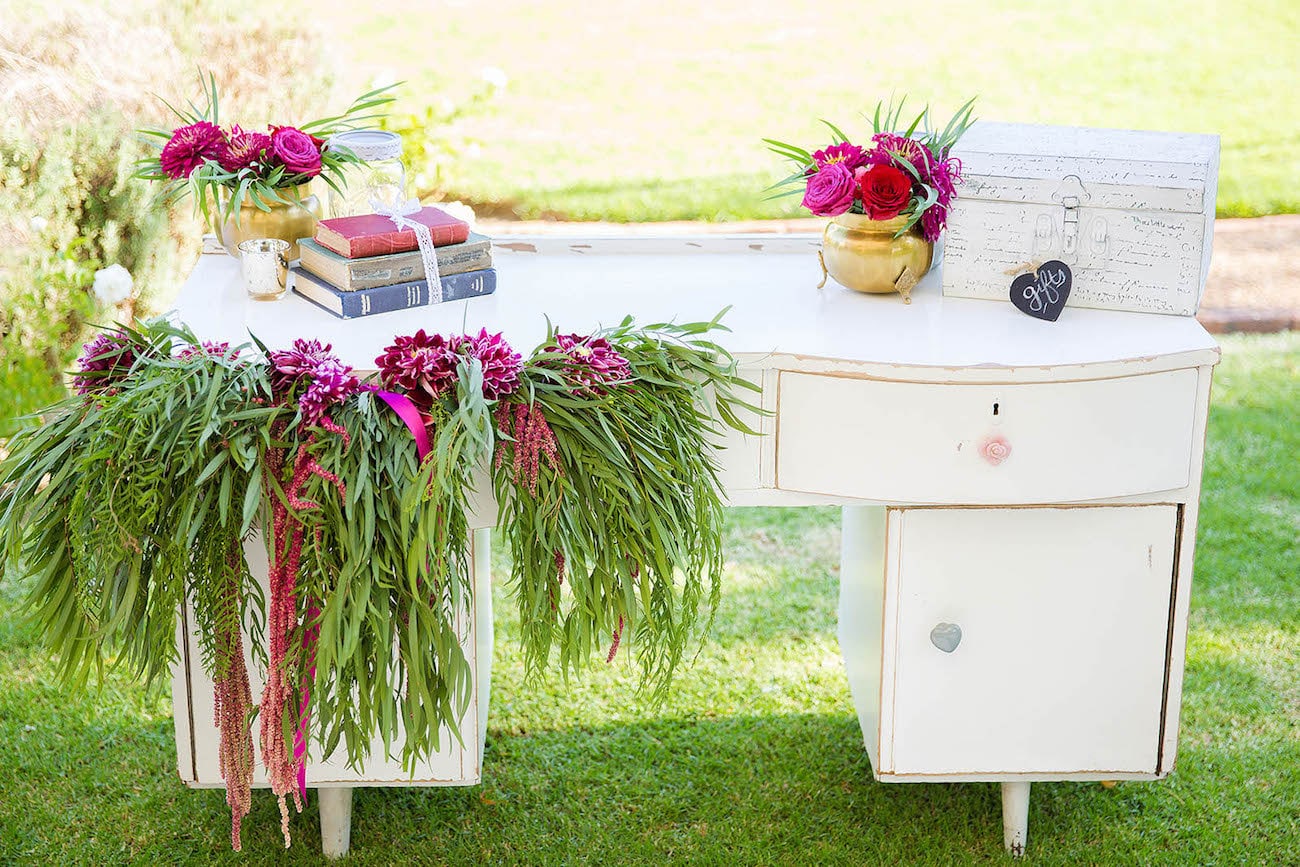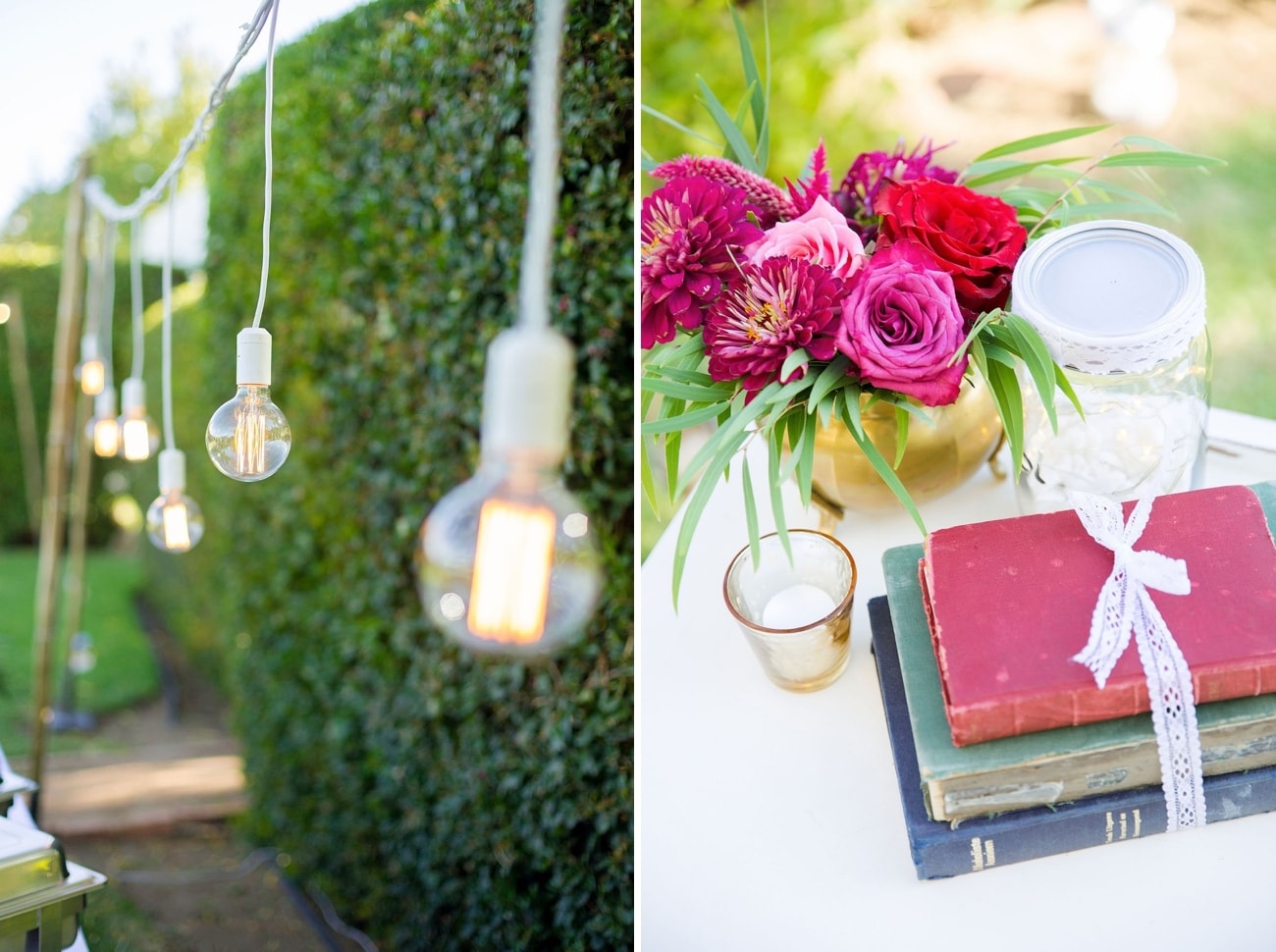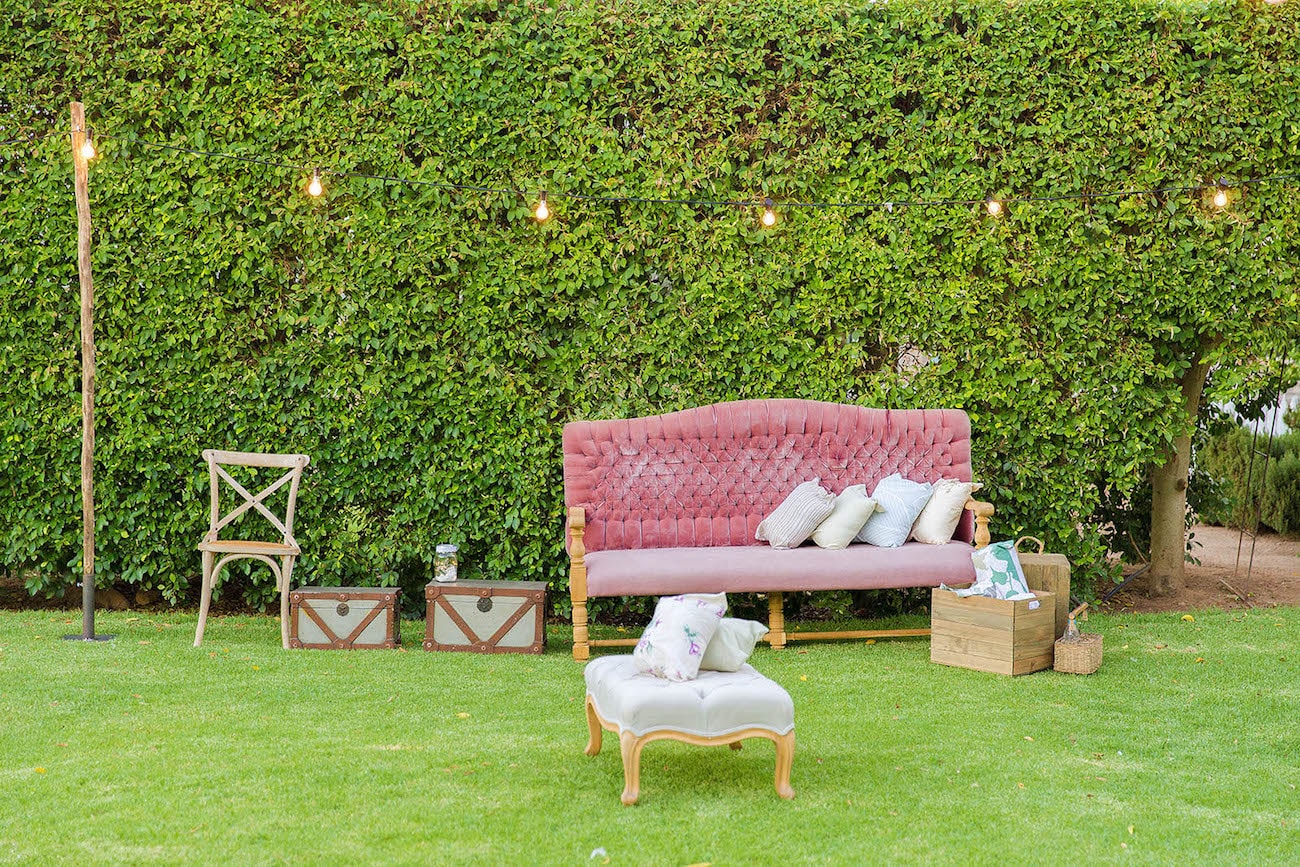 Memorable Moment
There was a little moment my dress got stuck in my shoe and I started hopping around to get it out, then my husband saw what I was doing and grabbed me in tears of laughter. I am glad Sonje captured it. It summarized us. Always fun, never taking things too seriously.
Proudly South African Details
We kept things fairly universal considering I'm Australian and Sjaun is South African living in London. The food at the reception was traditional South African though and the Bobotie was insanely good. I really have fallen in love with the food here.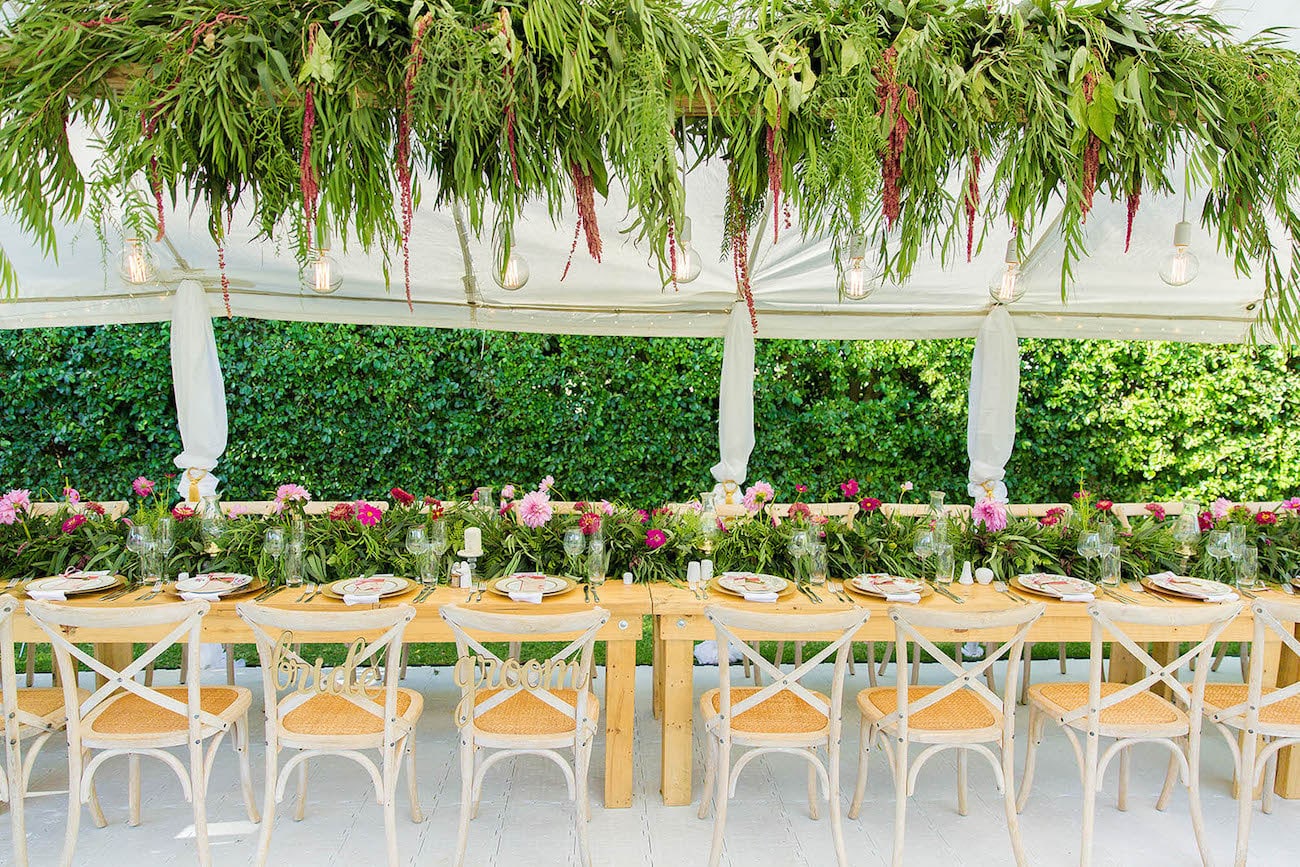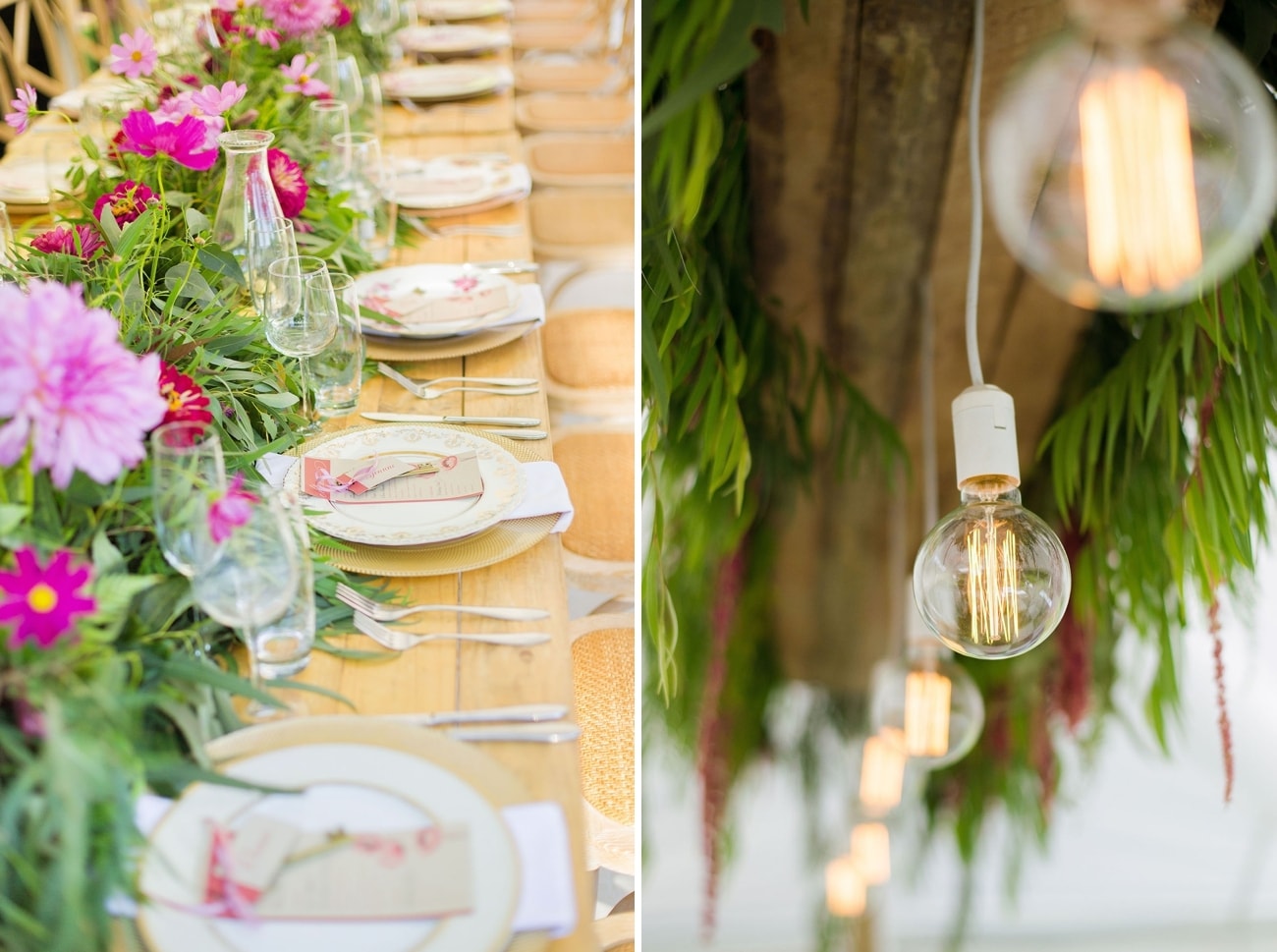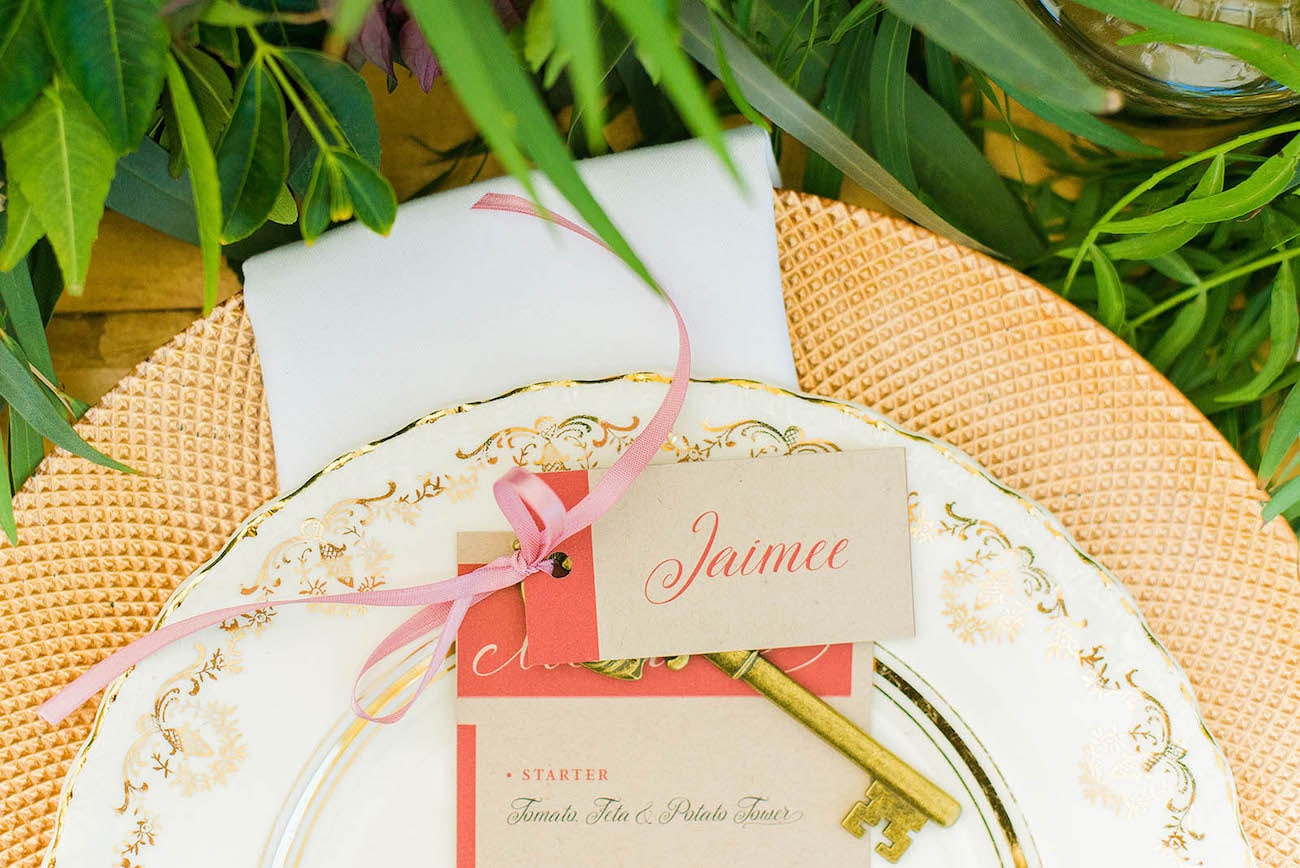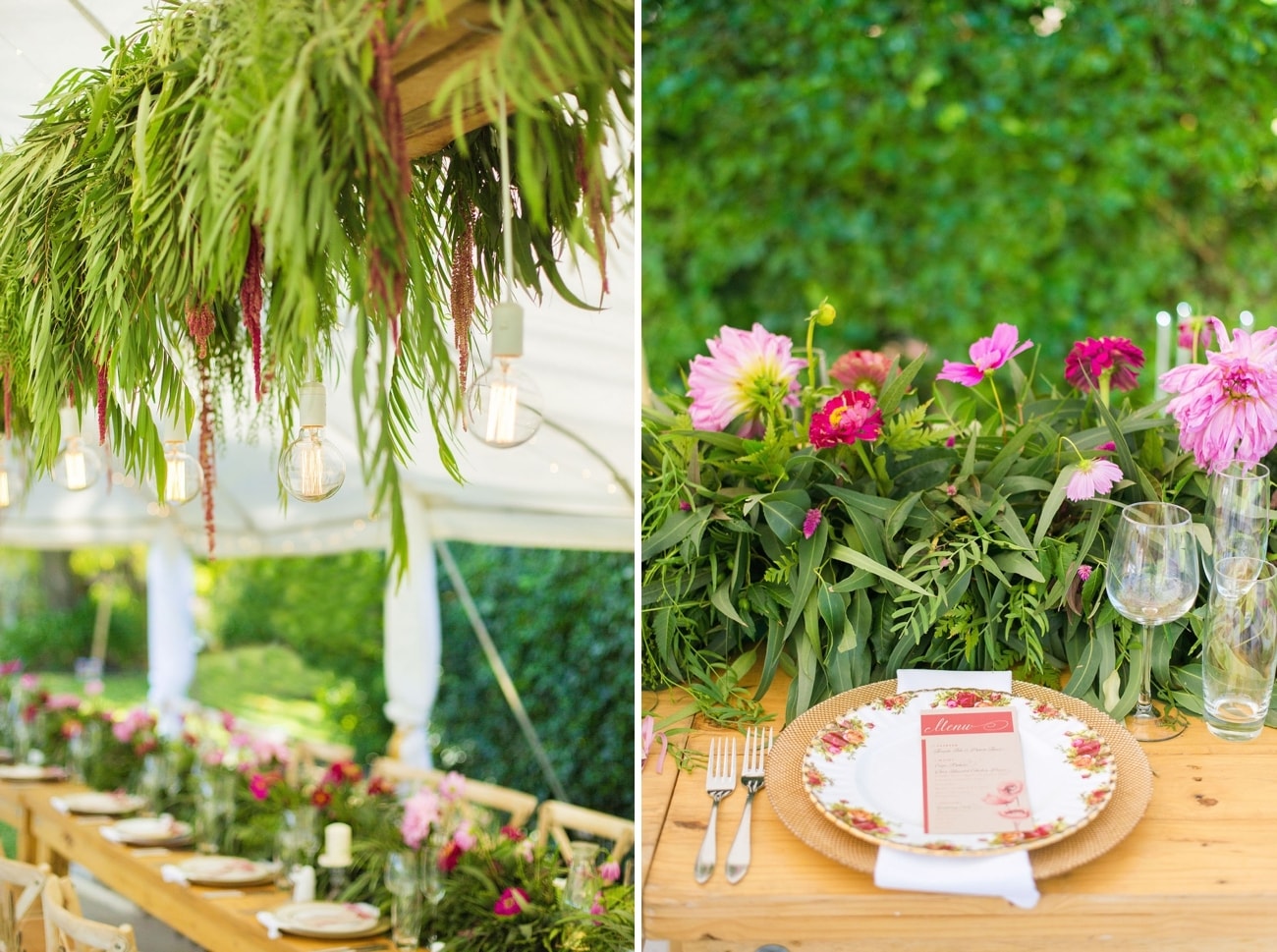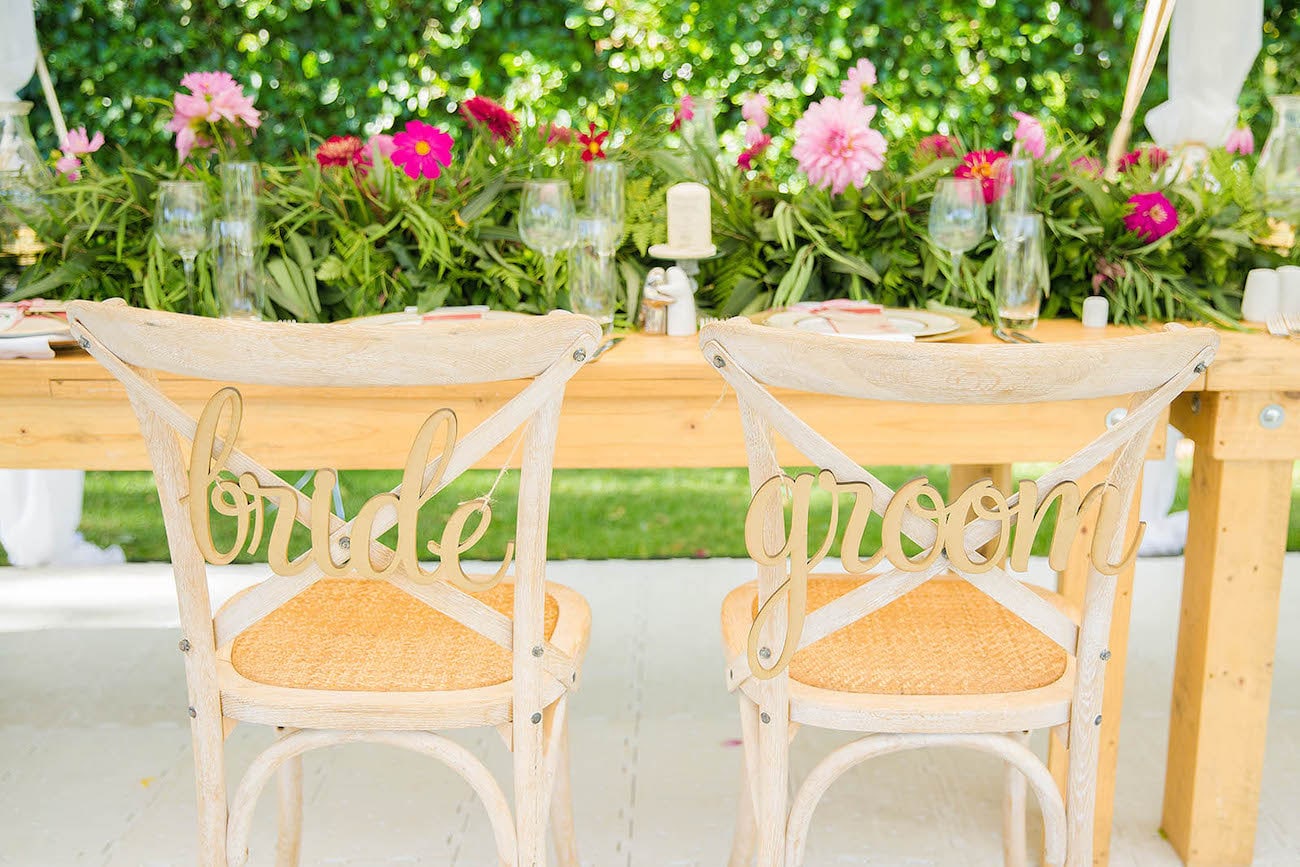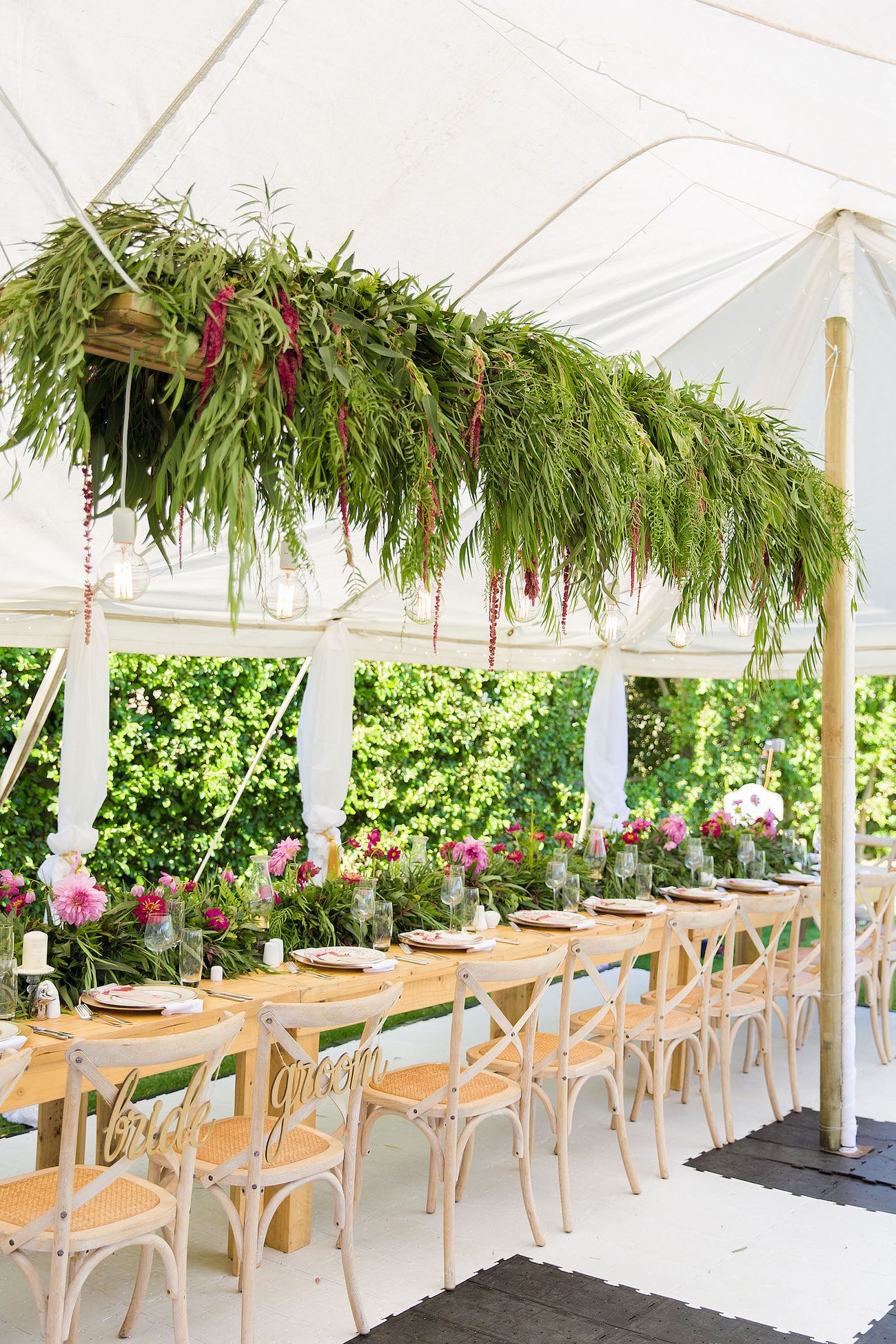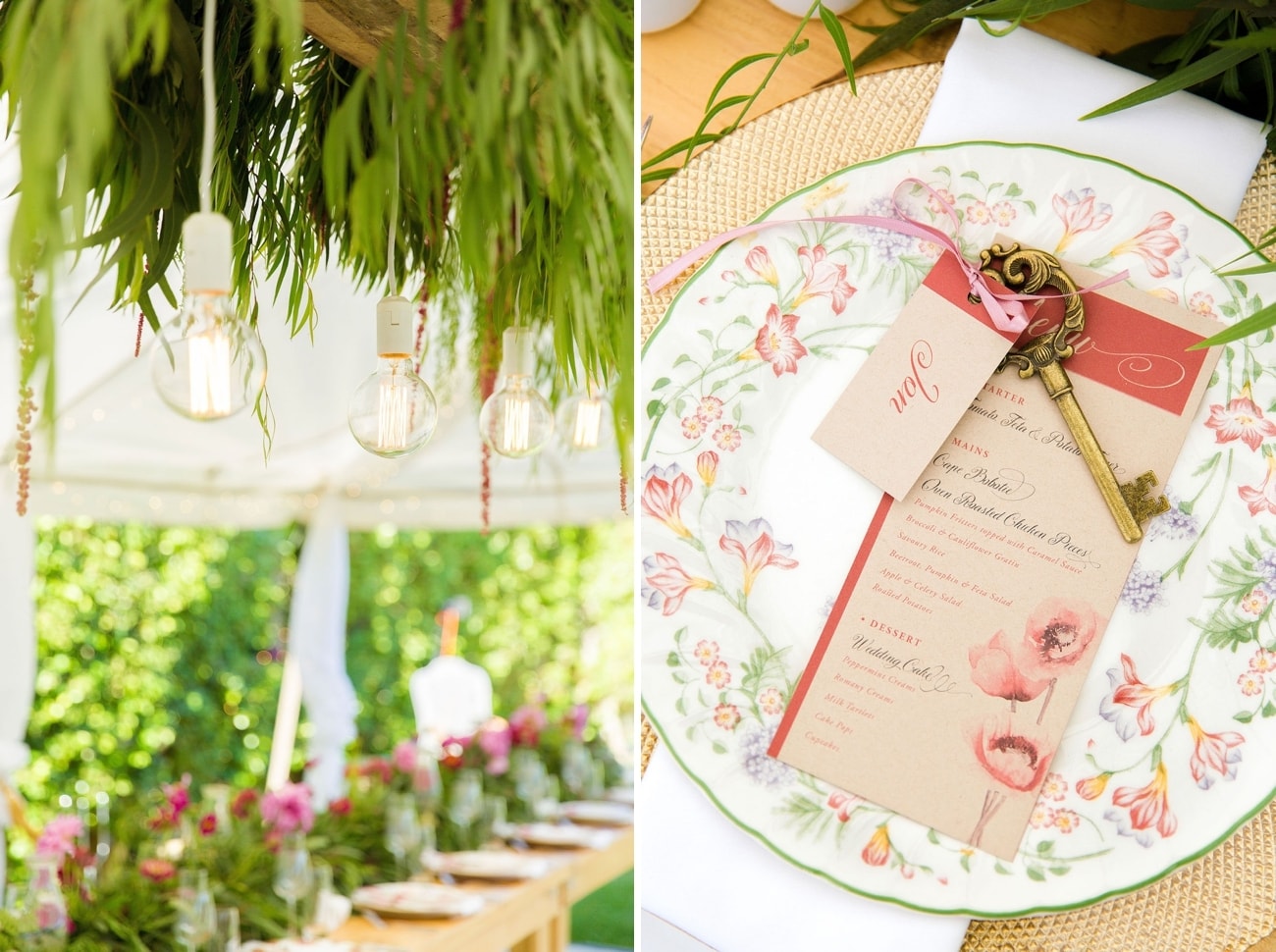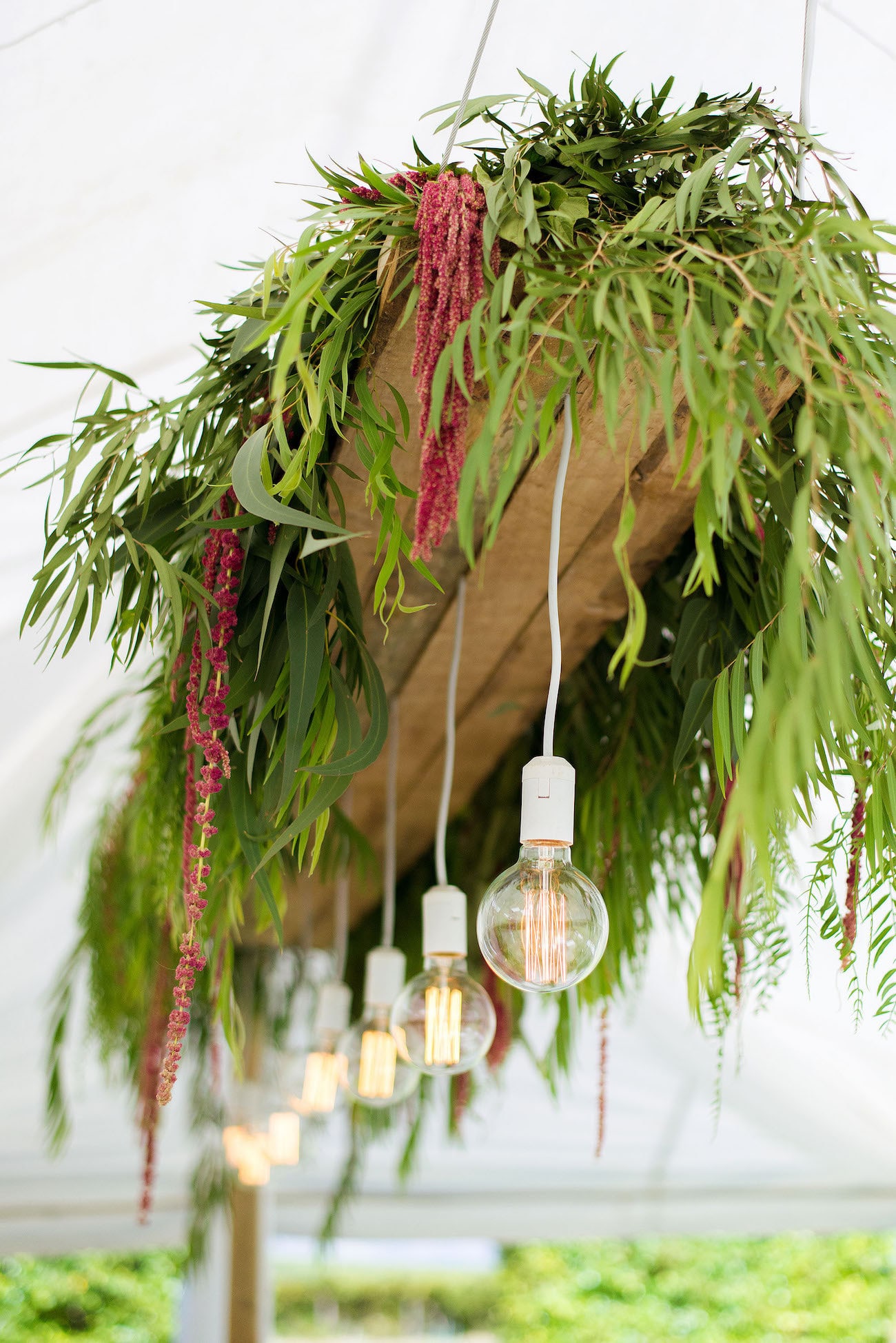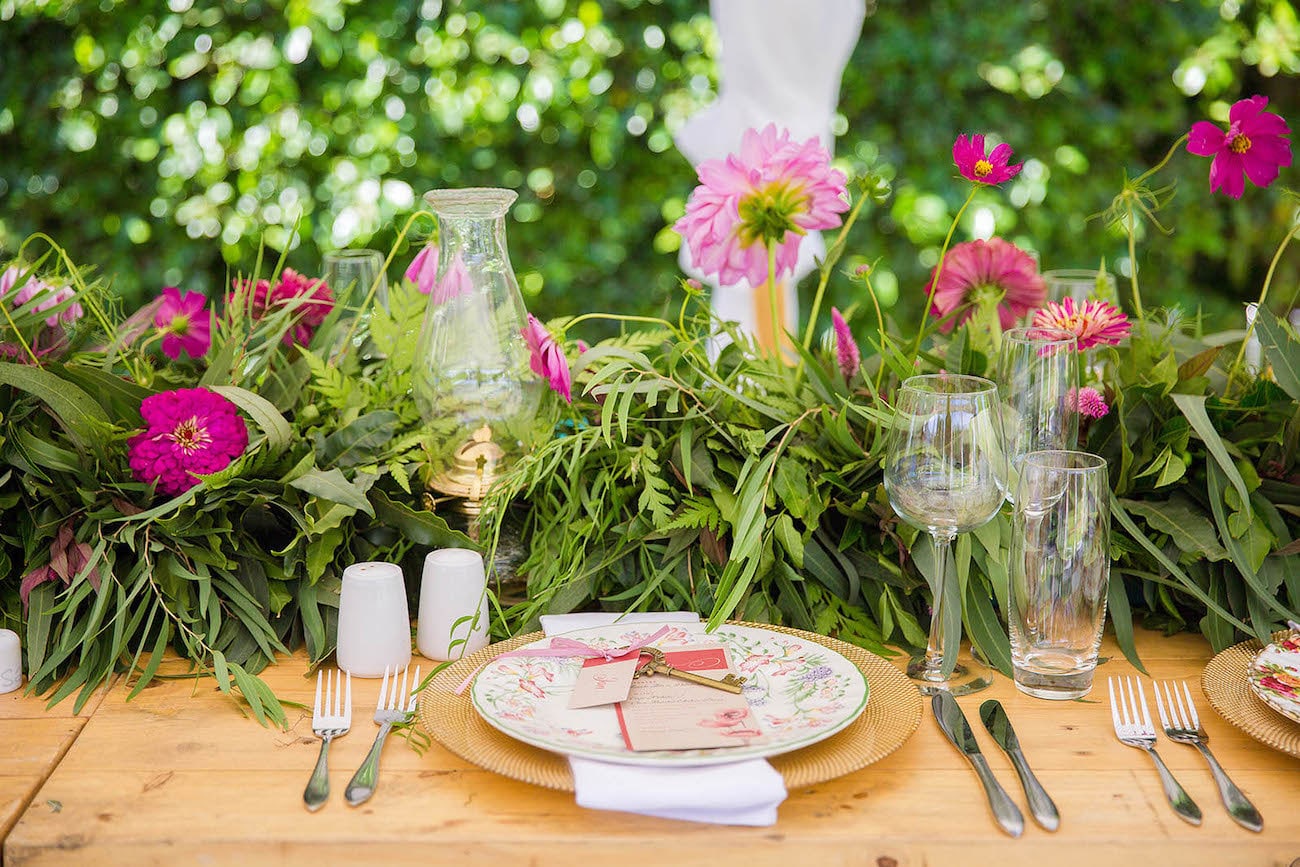 Best Decision
Definitely having a wedding coordinator who could pick things up when I was busy and yet could give me the flexibility to bring my vision to life. Everything ran like clockwork.
Advice for Future Brides & Grooms
It can get really overwhelming at times but writing things down helps. Pinterest is a great help for inspiration and so are the spreadsheets that keep track of all your suppliers and your to-do list. These were my lifeline. Most importantly, don't stress! Do whatever makes you happy as couple because it's all about the both of you, and no one else.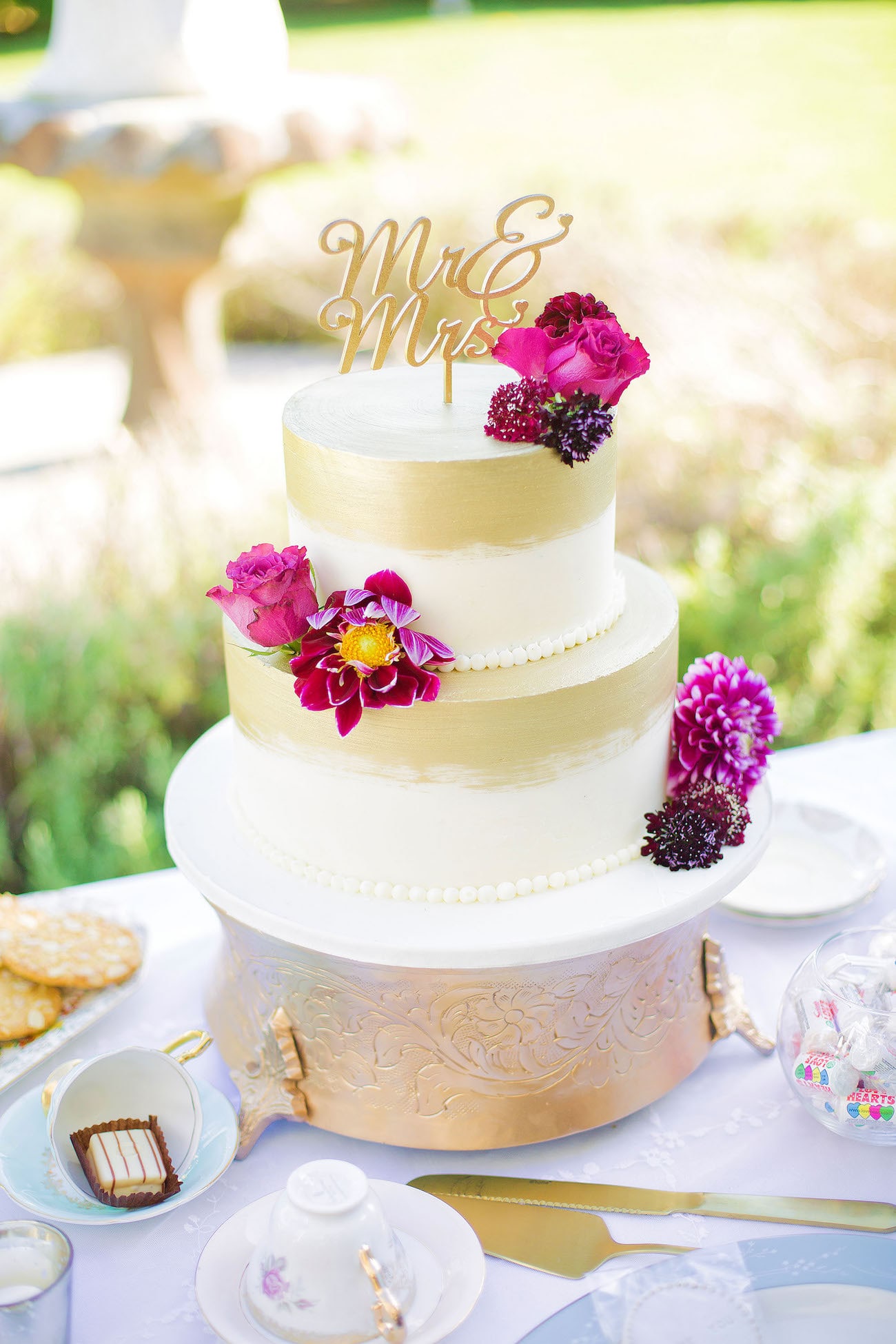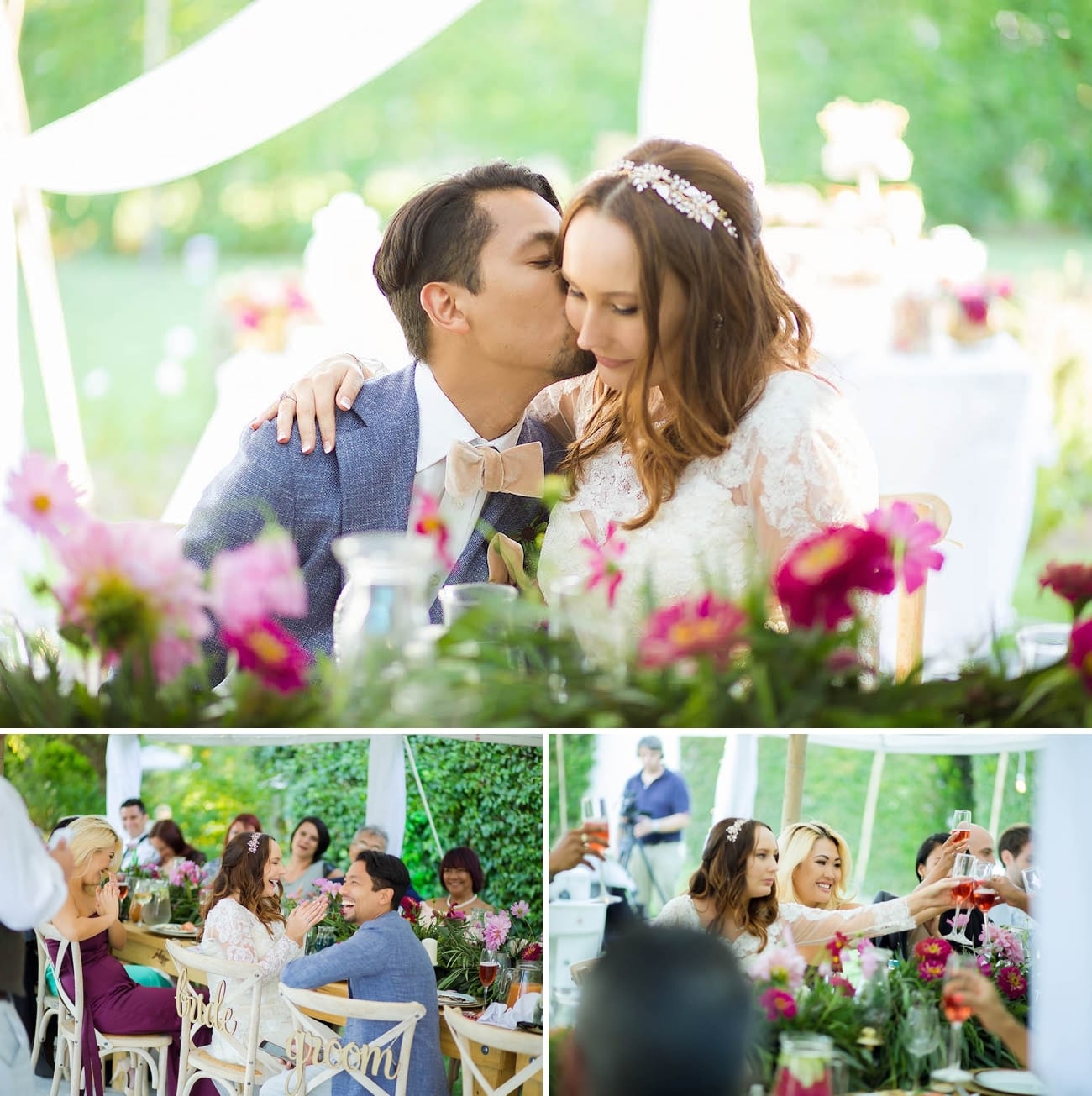 You can see more from this wedding on Sonje Ludwick's blog.
SERVICE PROVIDERS
Venue & catering: Zonnevanger | Photography: Sonje Ludwick | Co-ordination: The Emerald Room | Flowers & décor: Ivy Blue Flowers | Stationery: Ivy Blue Flowers | Video: Beautiful Noise Productions | Cake: Wades Cakes | Treats: Cupcakes N Candy + Mamere Confectionary | Bride's dress: Leanne Marshall NY* | Bride's accessories: Swarovski (jewellery) + Jenny Packham (shoes) + Crystal Veils Co* (veil) + Diamonds Factory UK (ring) | Hair & makeup: Cecilia Fourie | Groom's attire: Mrs Bow Tie (bowties) + SuitSupply (blazer) + Aldo (shoes)  | Lighting: Down the Rabbit Hole | Hiring: My Pretty Vintage + Blooming Wonderful + Okasie + Makiti Hire | Marquee: Big Top Tents | Draping: Grand Style | Flooring: Cape Tents | Signage & hanging ornaments: Happy Tree Designs | DJ: Compact Sound | Entertainment: Jethro Tait + Firetribe | *Affiliate links (the cost to you remains the same, but SBB may receive a commission for any sales made)