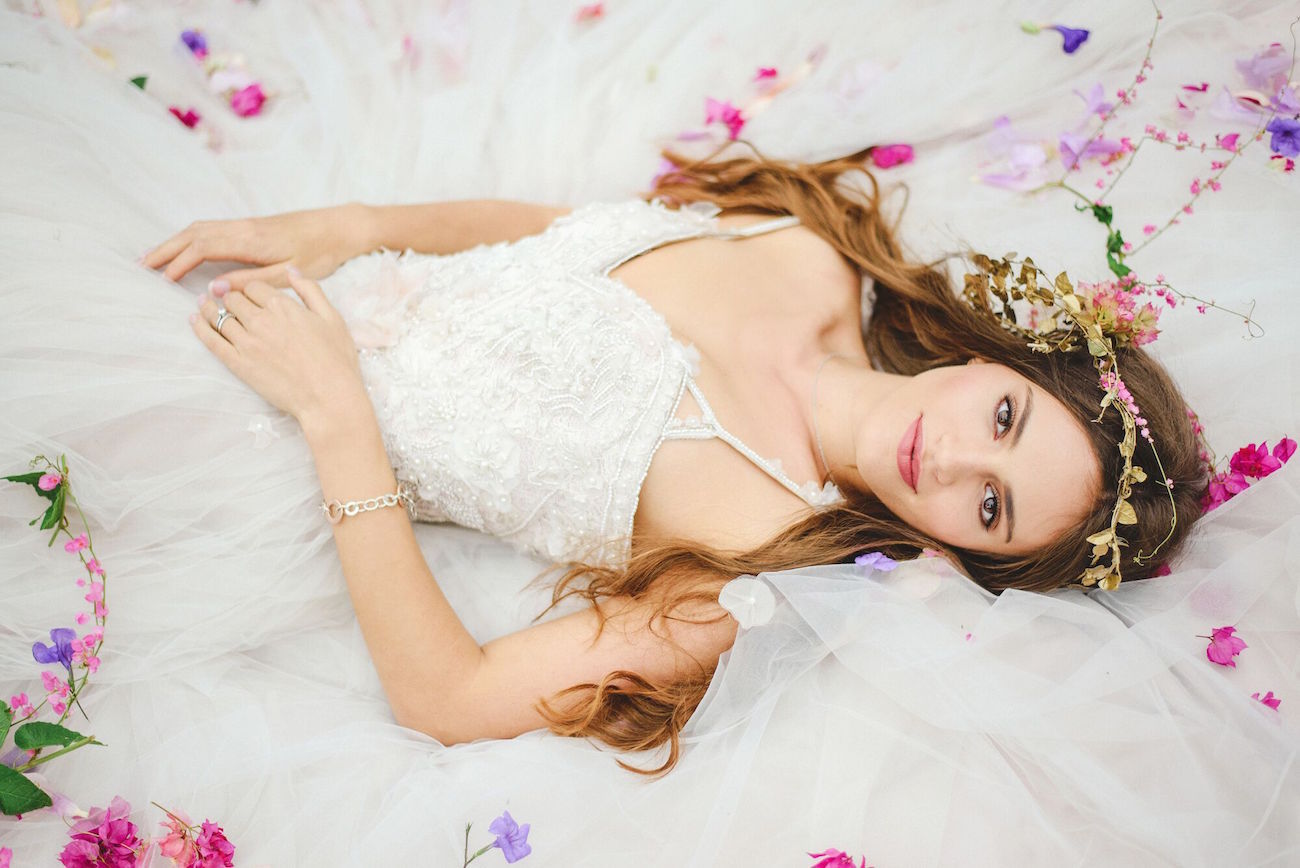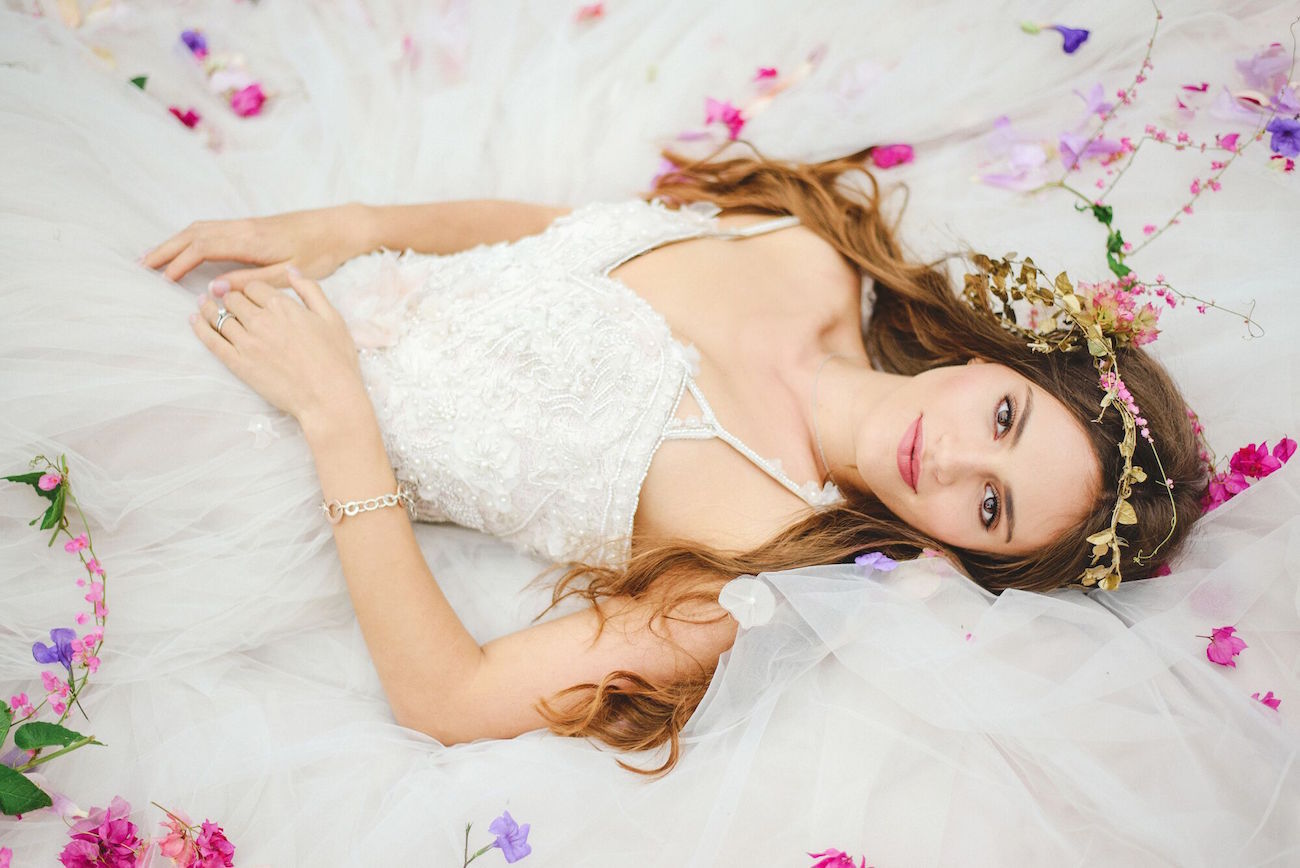 It's a brand new week, full of possibility, and the first good thing to happen on my Monday is definitely this gorgeous styled shoot by Roxanne Davison and our friends at Oh Happy Day. I have been dying to share it with you for months, and now that February has rolled round with our 'Secret Garden' theme, it's finally time to share this Secret Garden-themed shoot! Inspired by a quote from the novel which I love – "If you look the right way, you can see that the whole world is a garden" – these talented ladies and their team created a little garden hideaway punctuated by beautiful florals and fine vintage china, the dreamiest of dresses and the most delicate of jewels, gorgeous brides and beautiful calligraphy. It. Is. Swoony. So grab a cuppa and get settled in for some very Pin-worthy inspiration!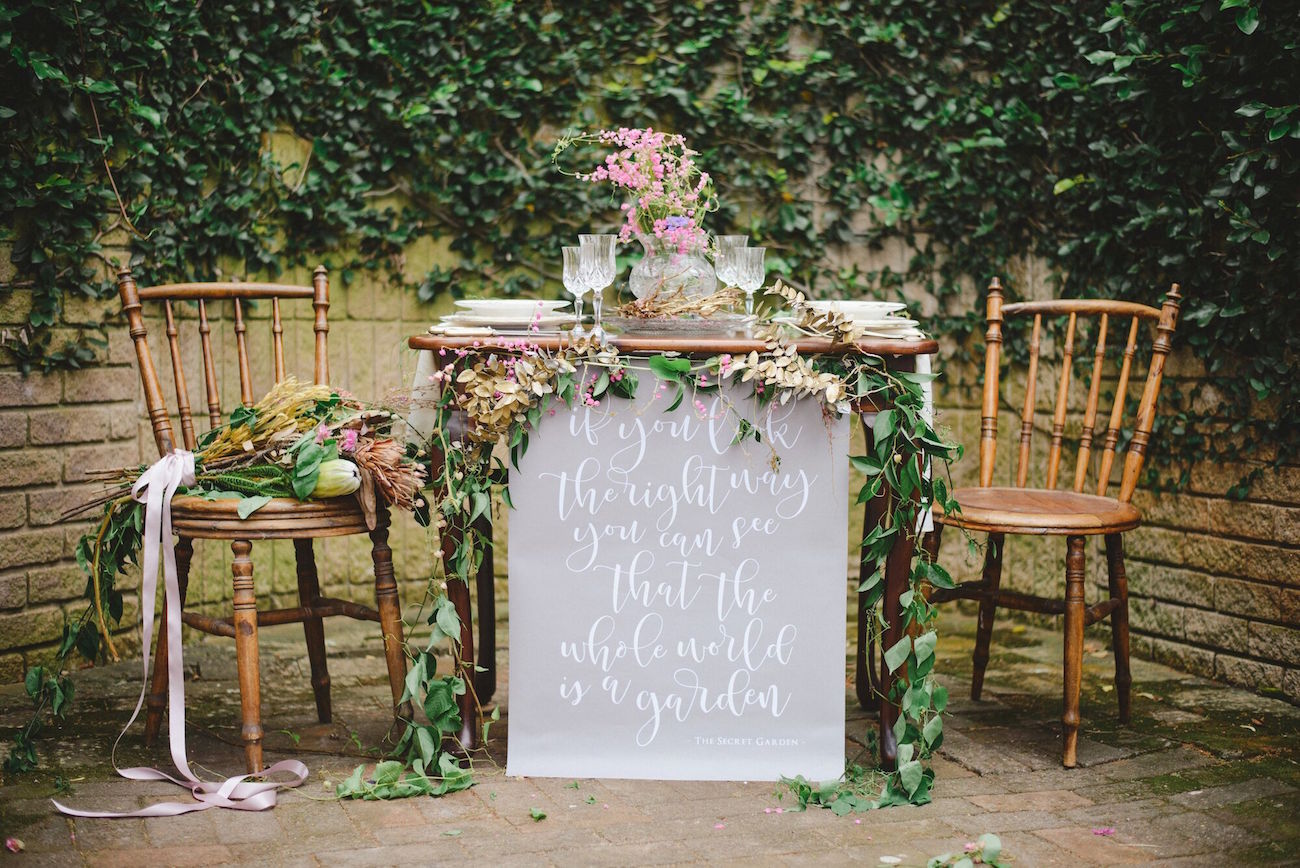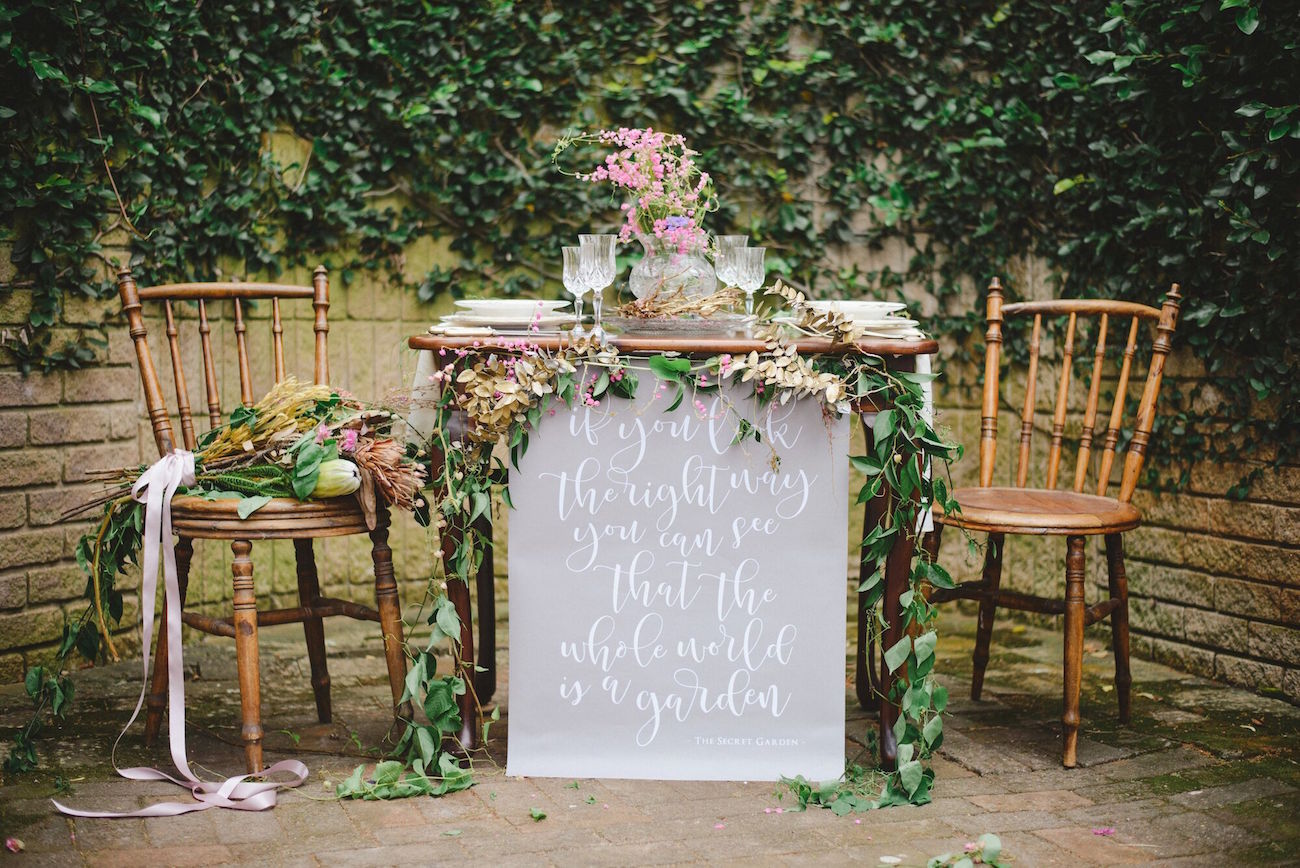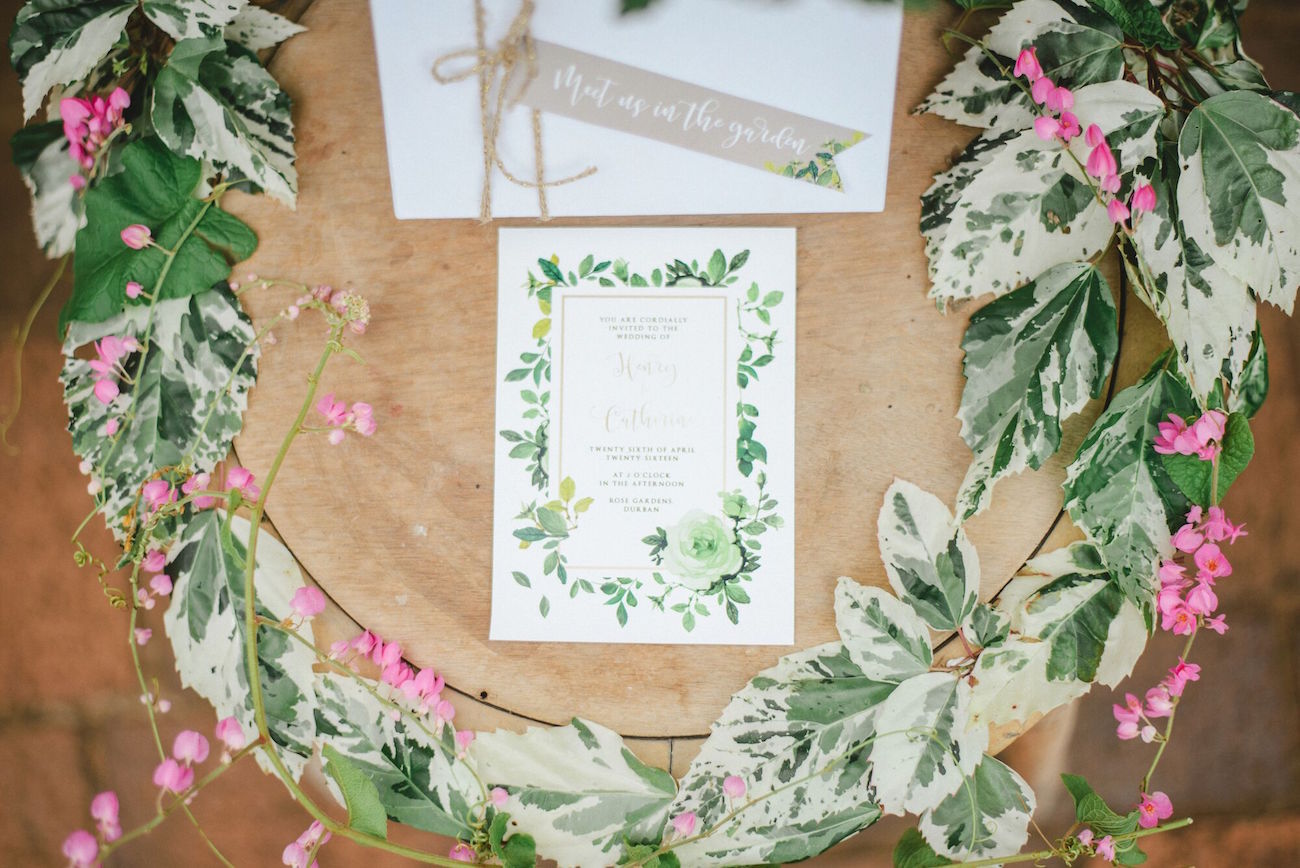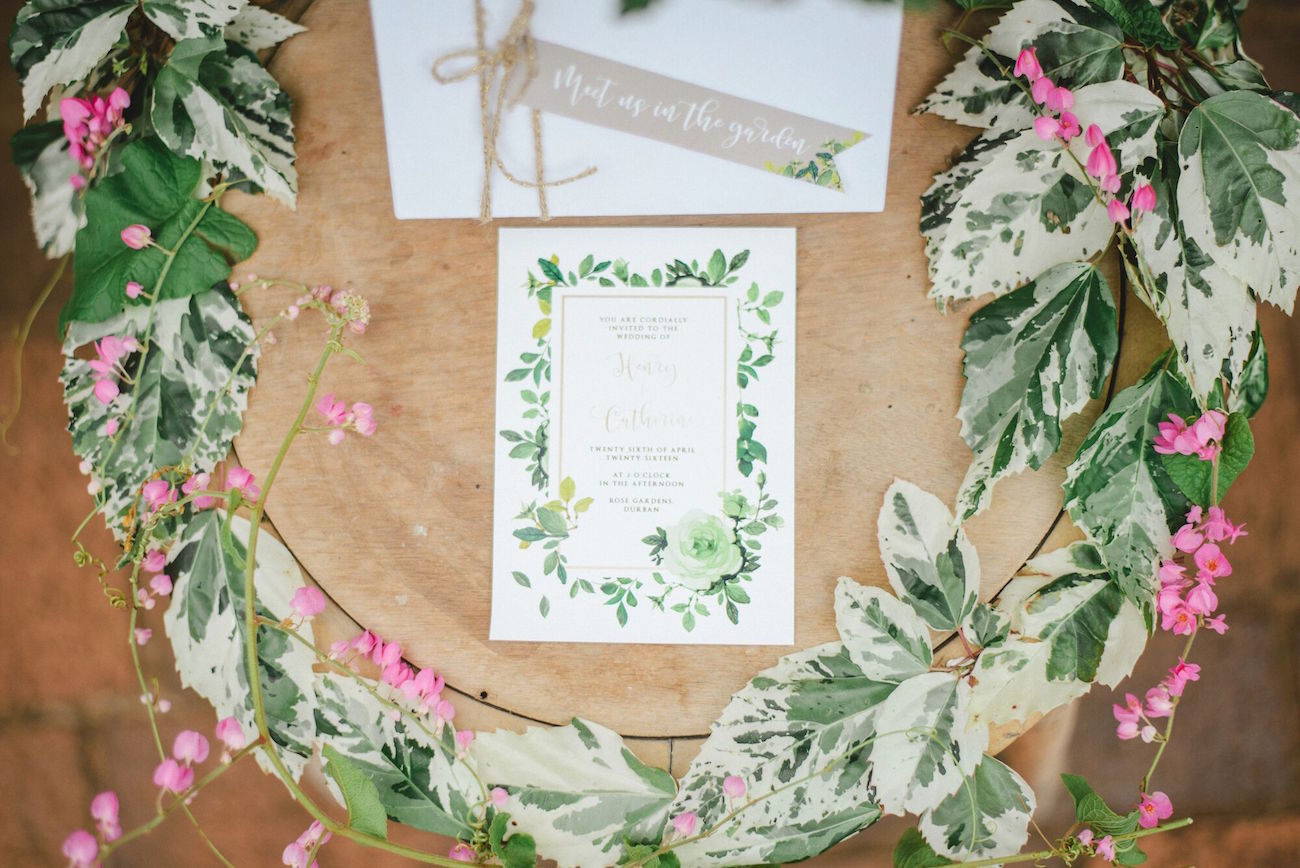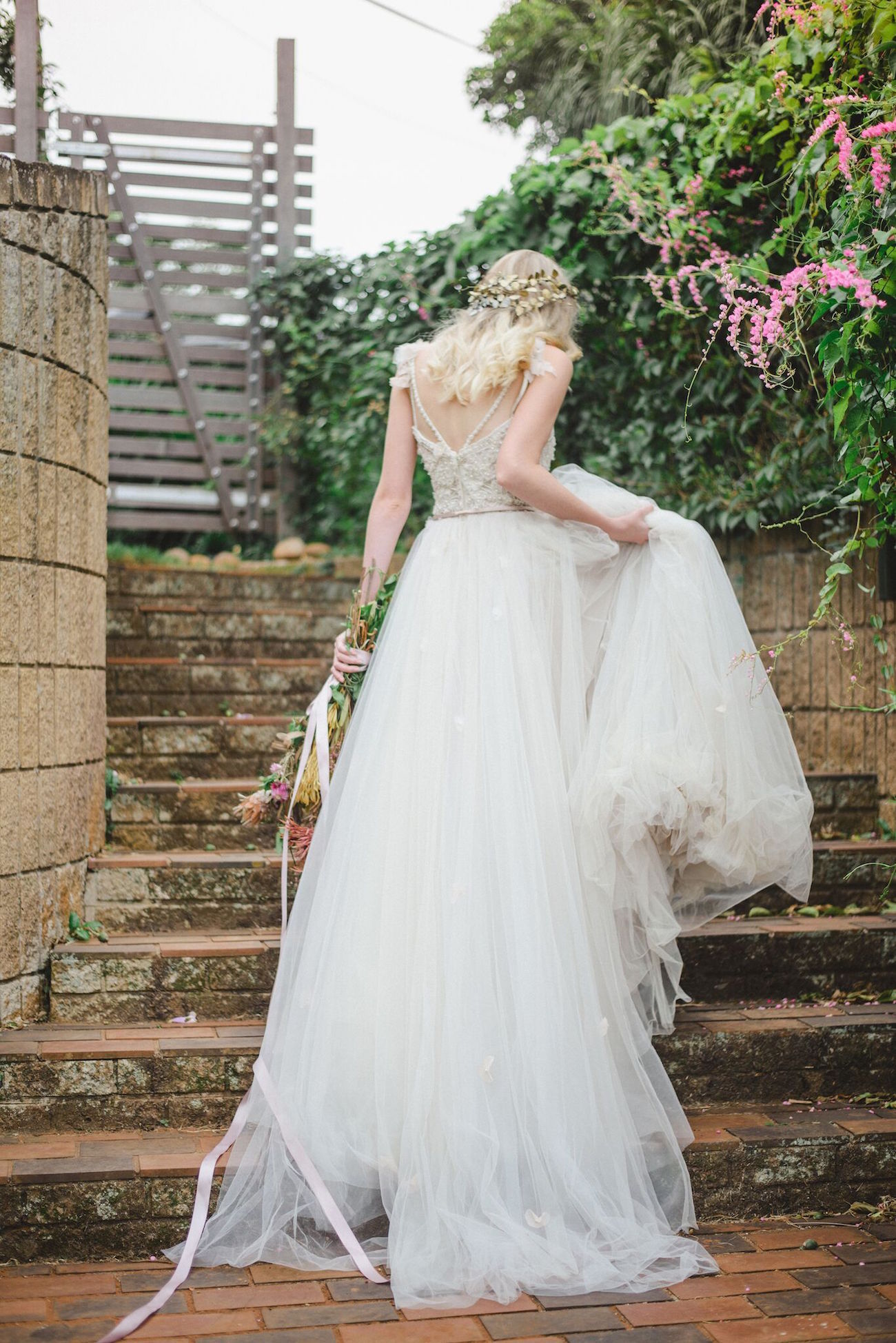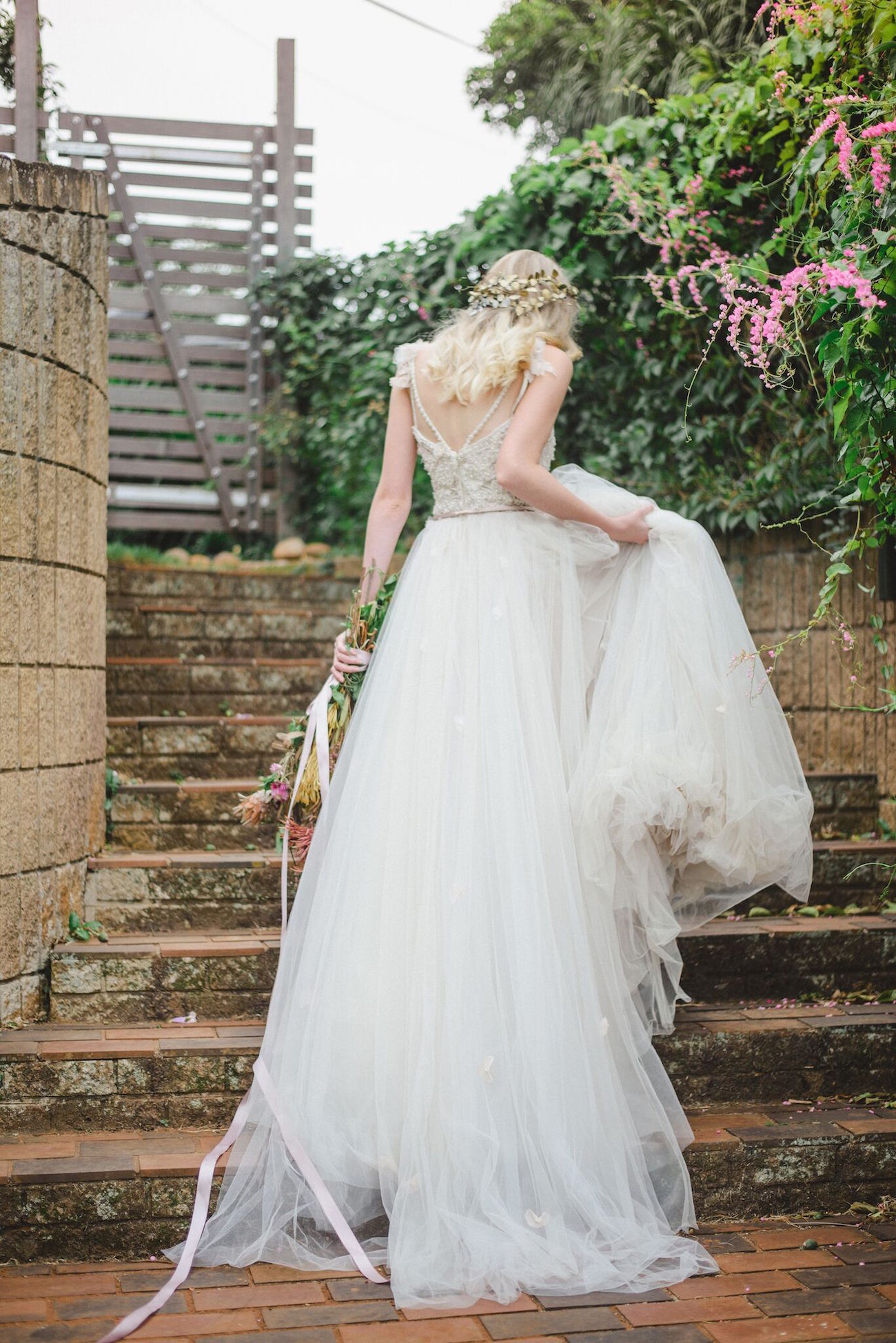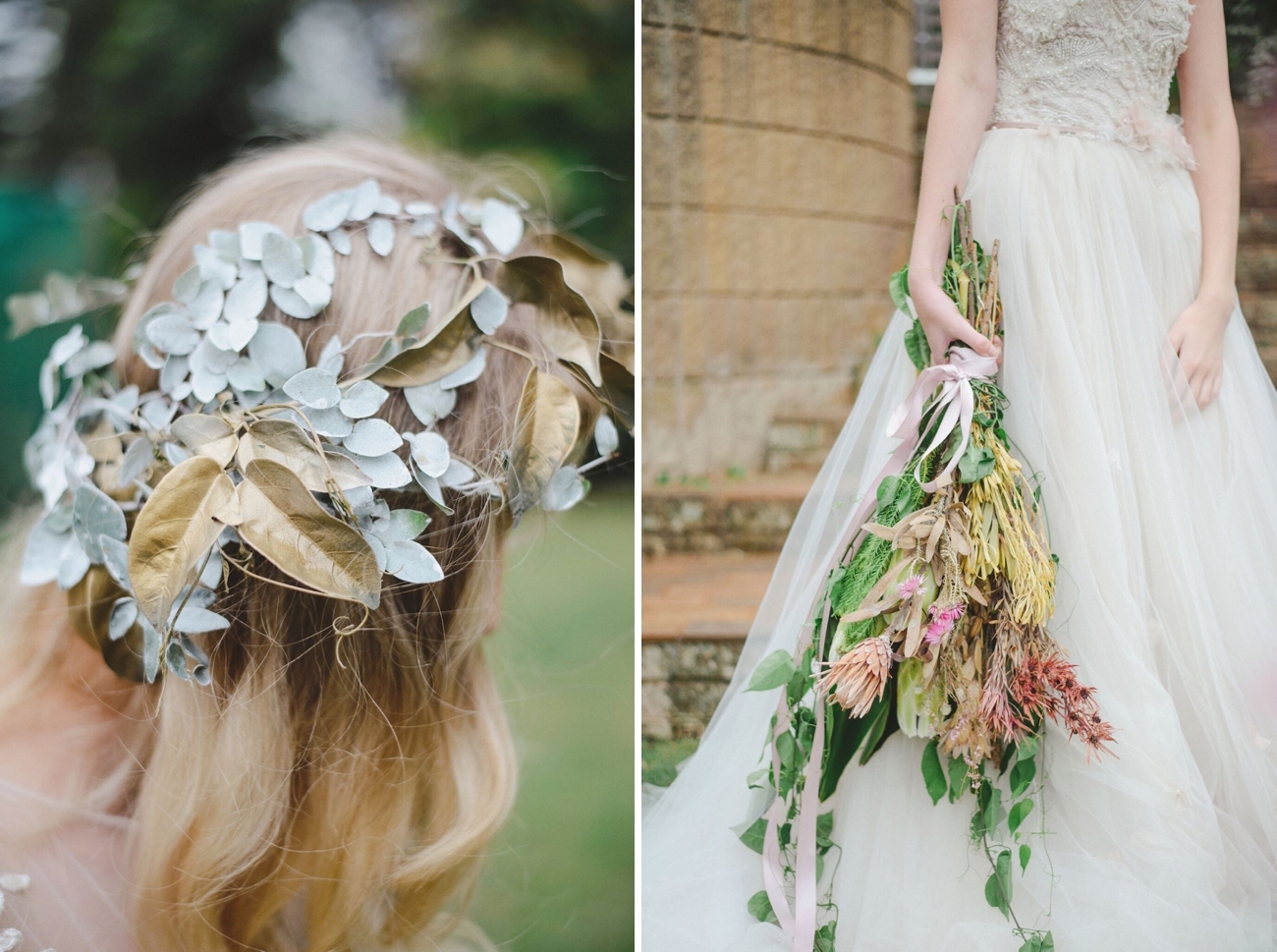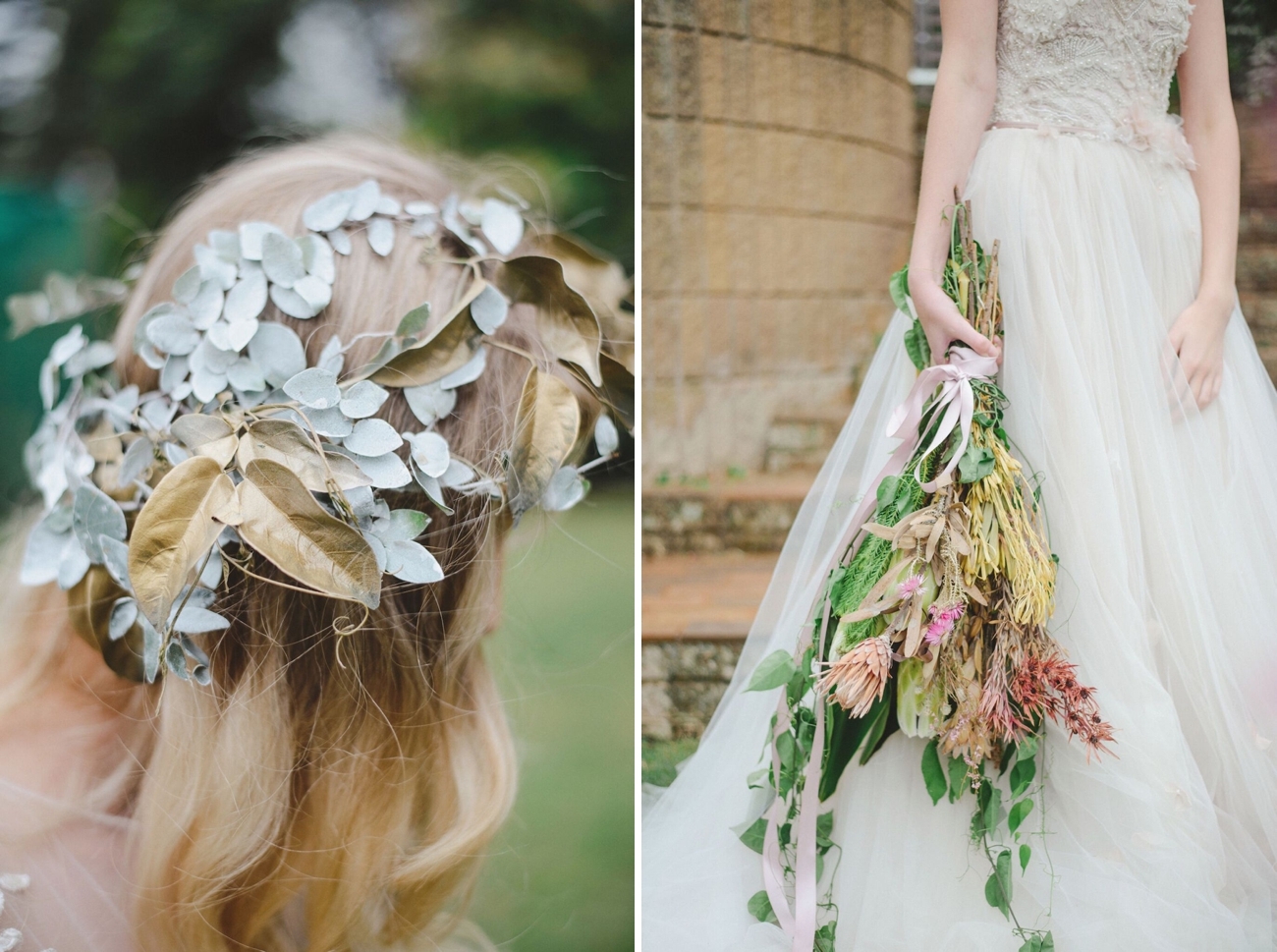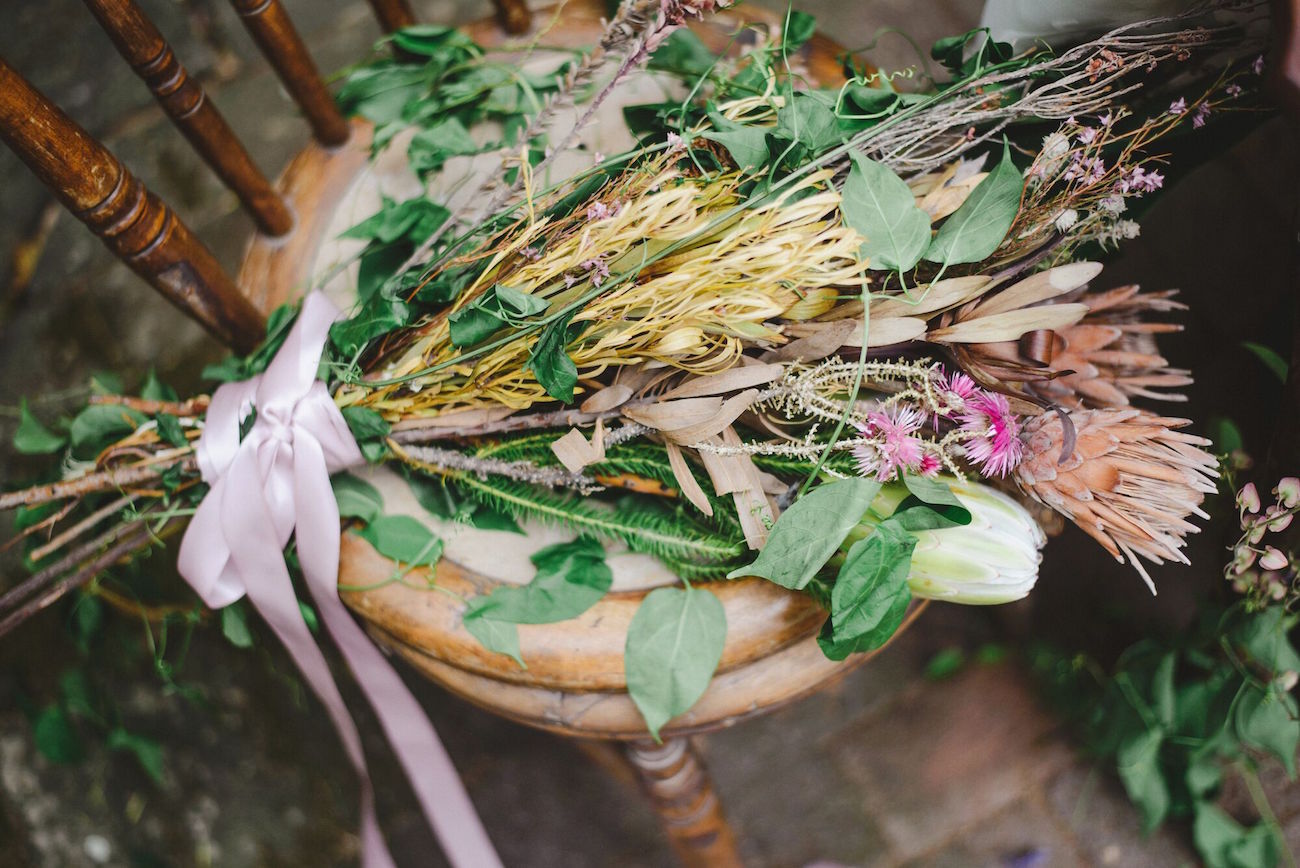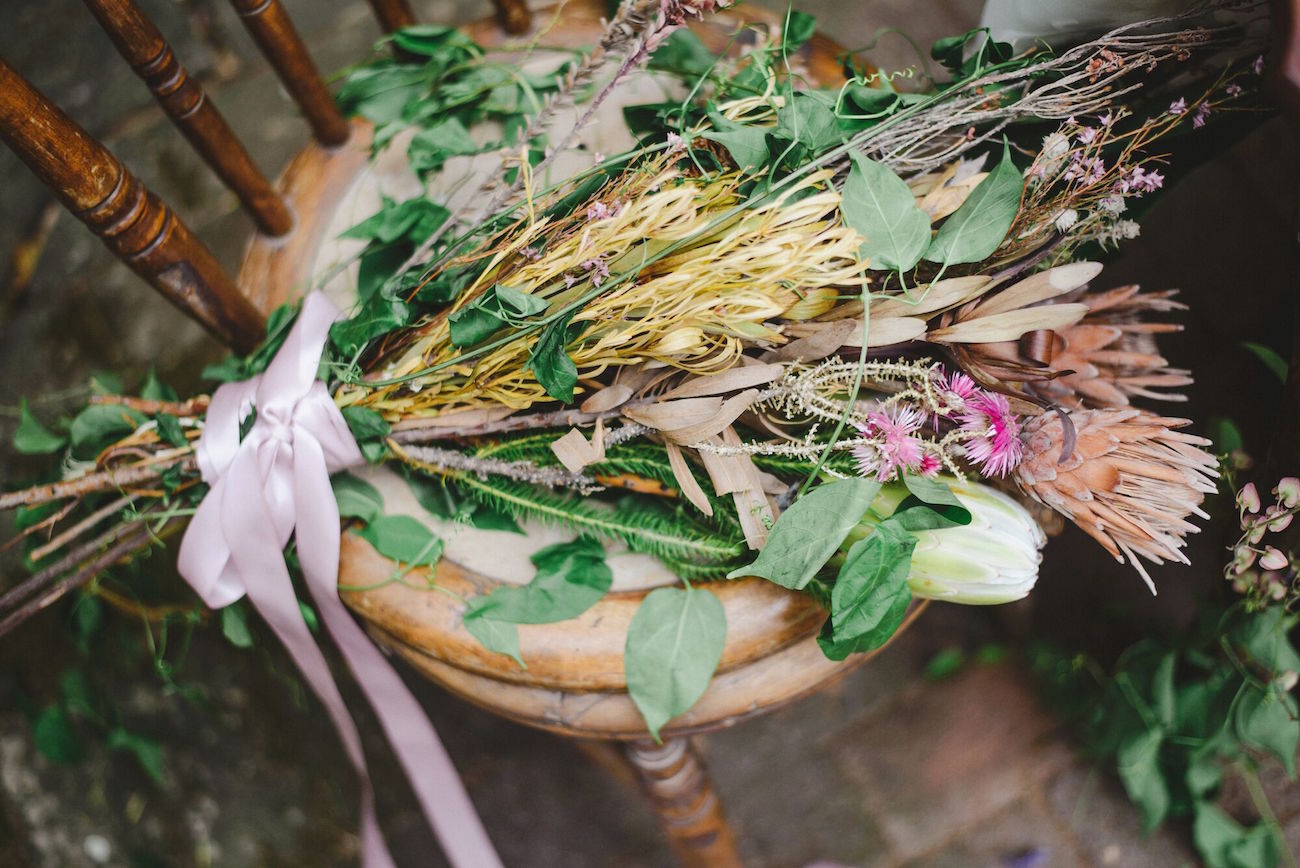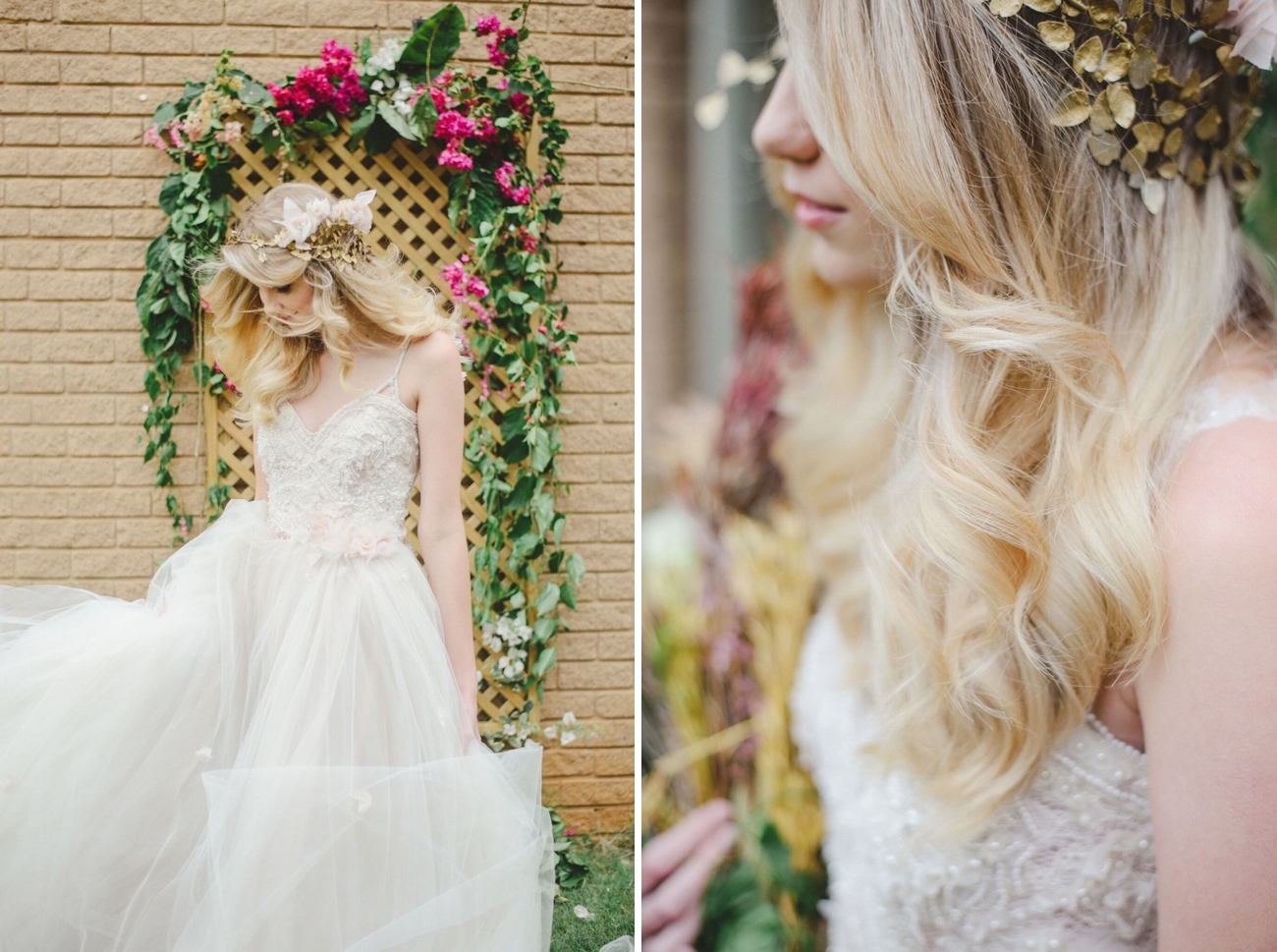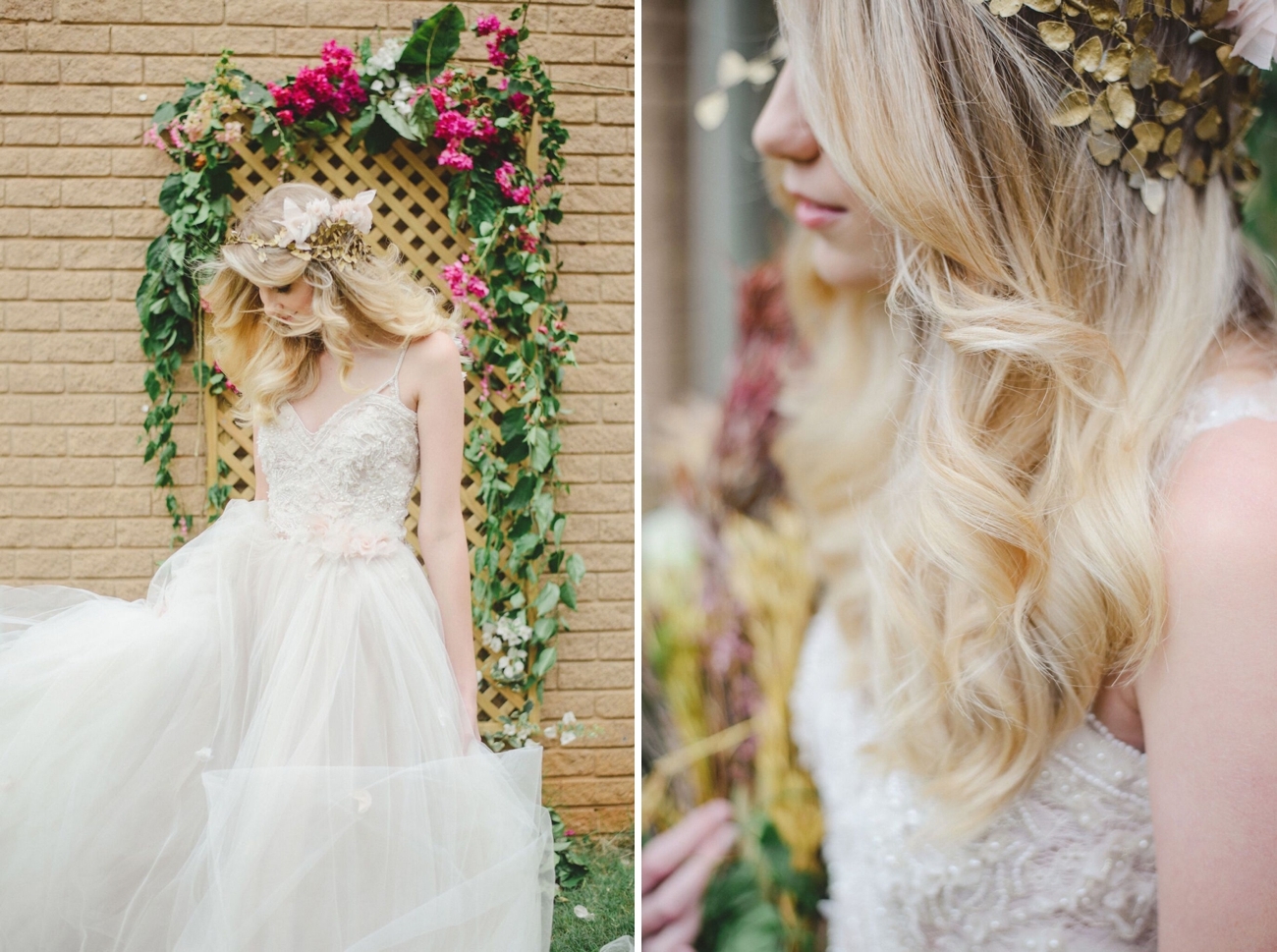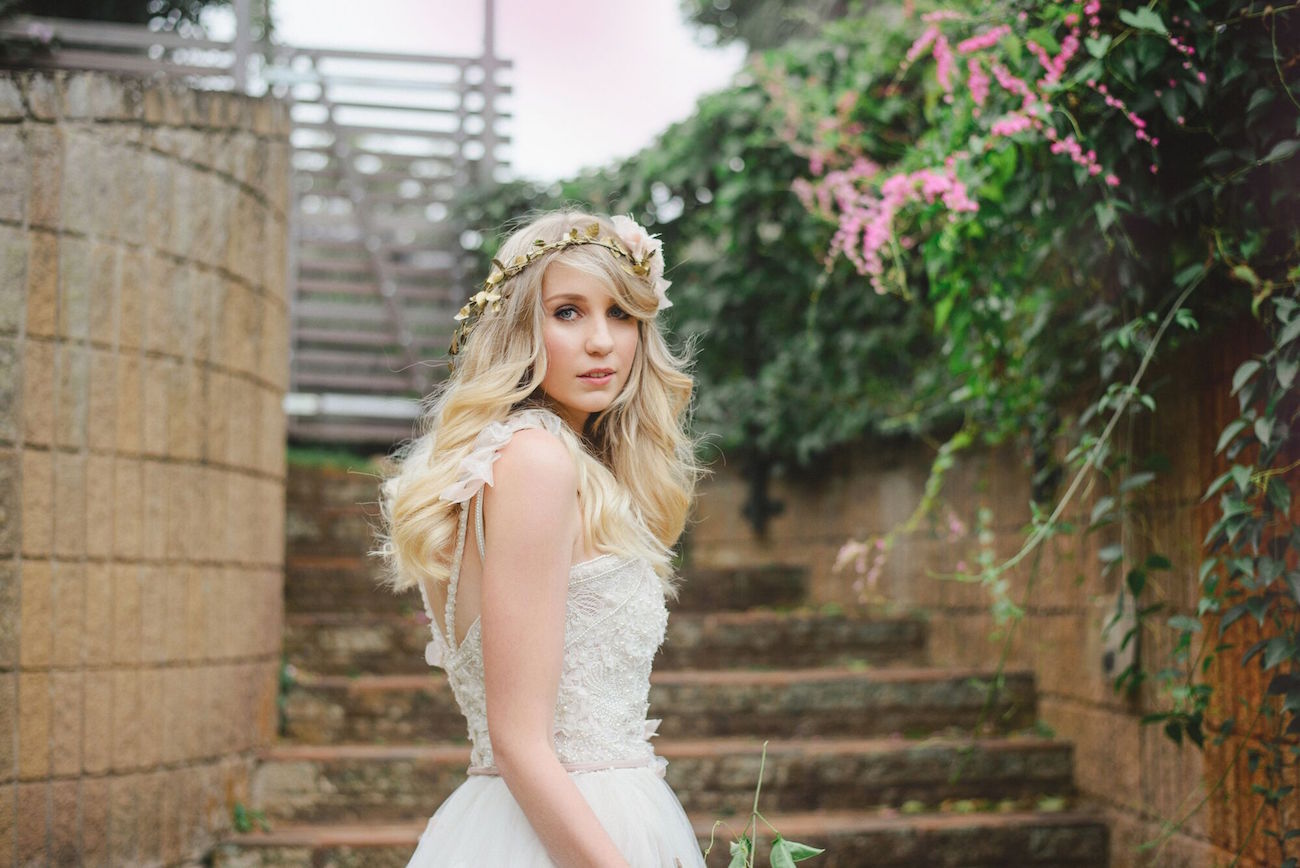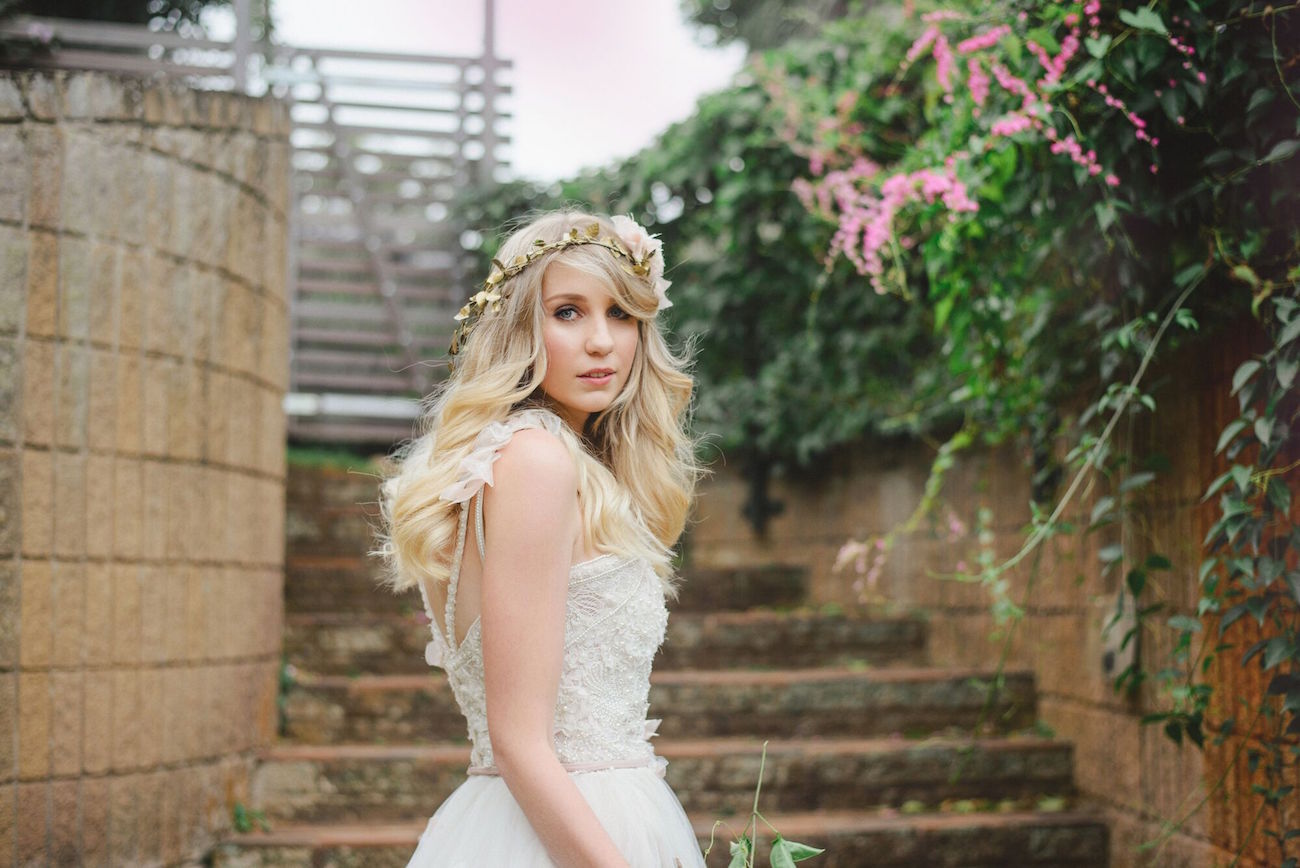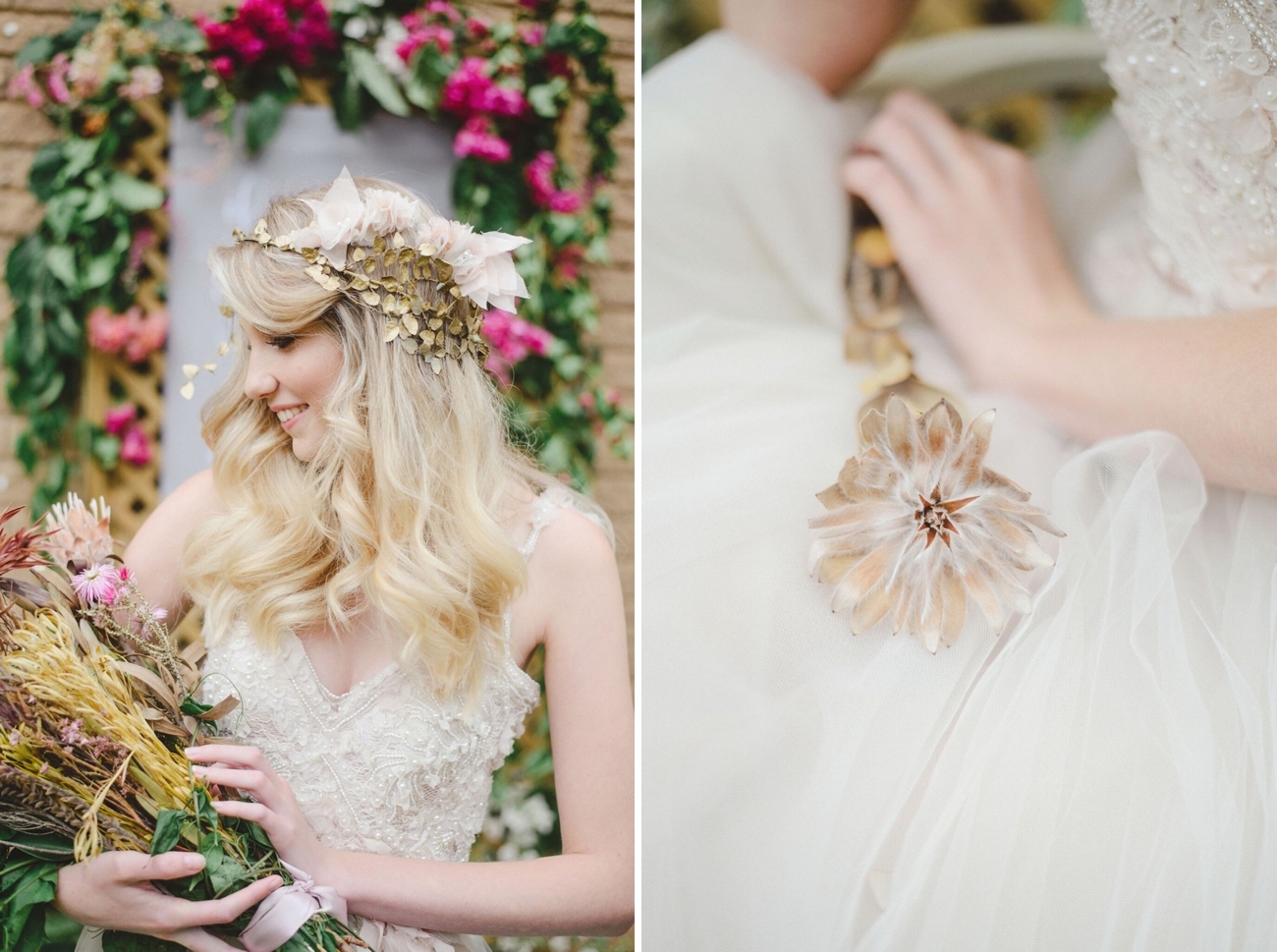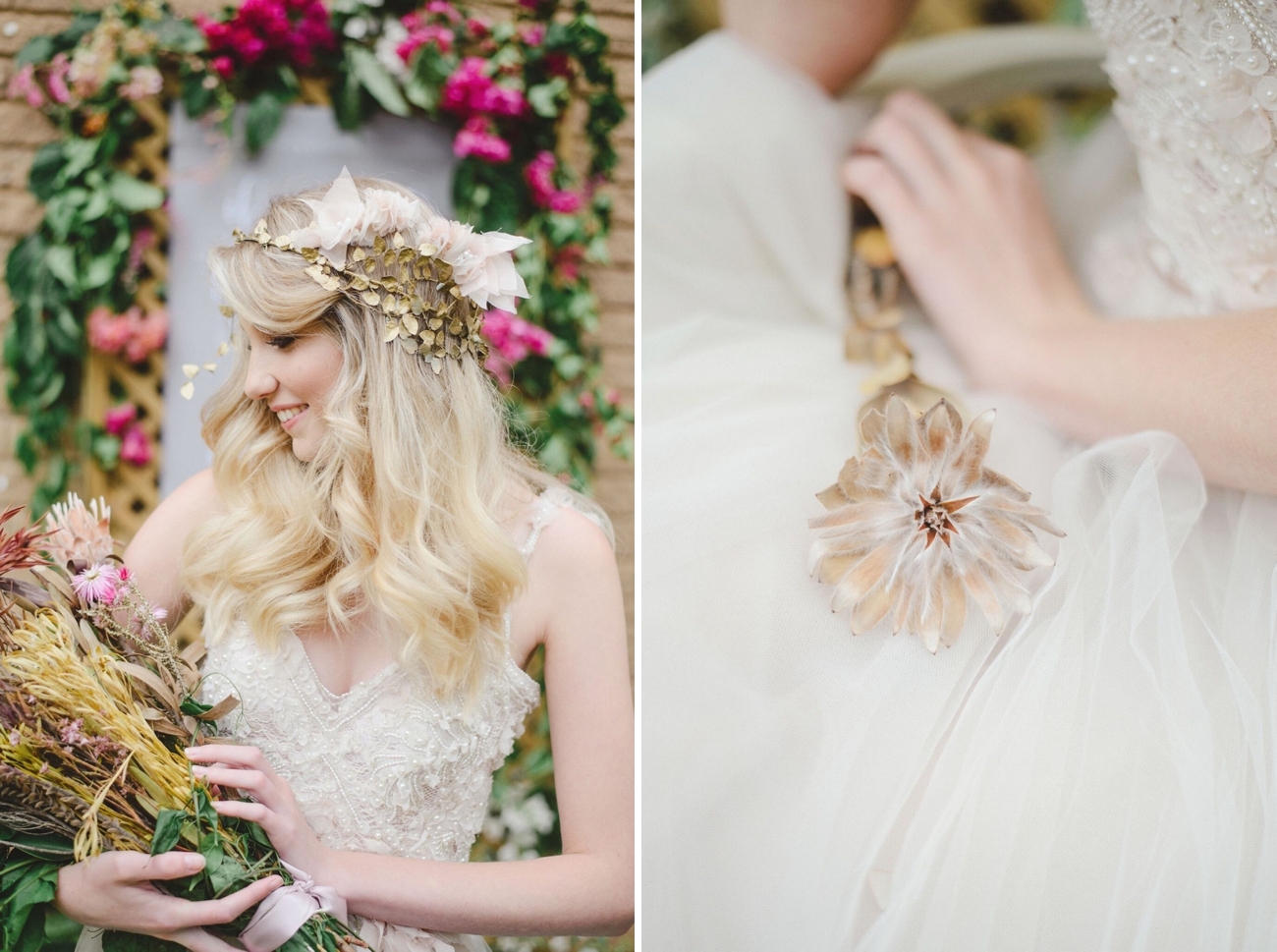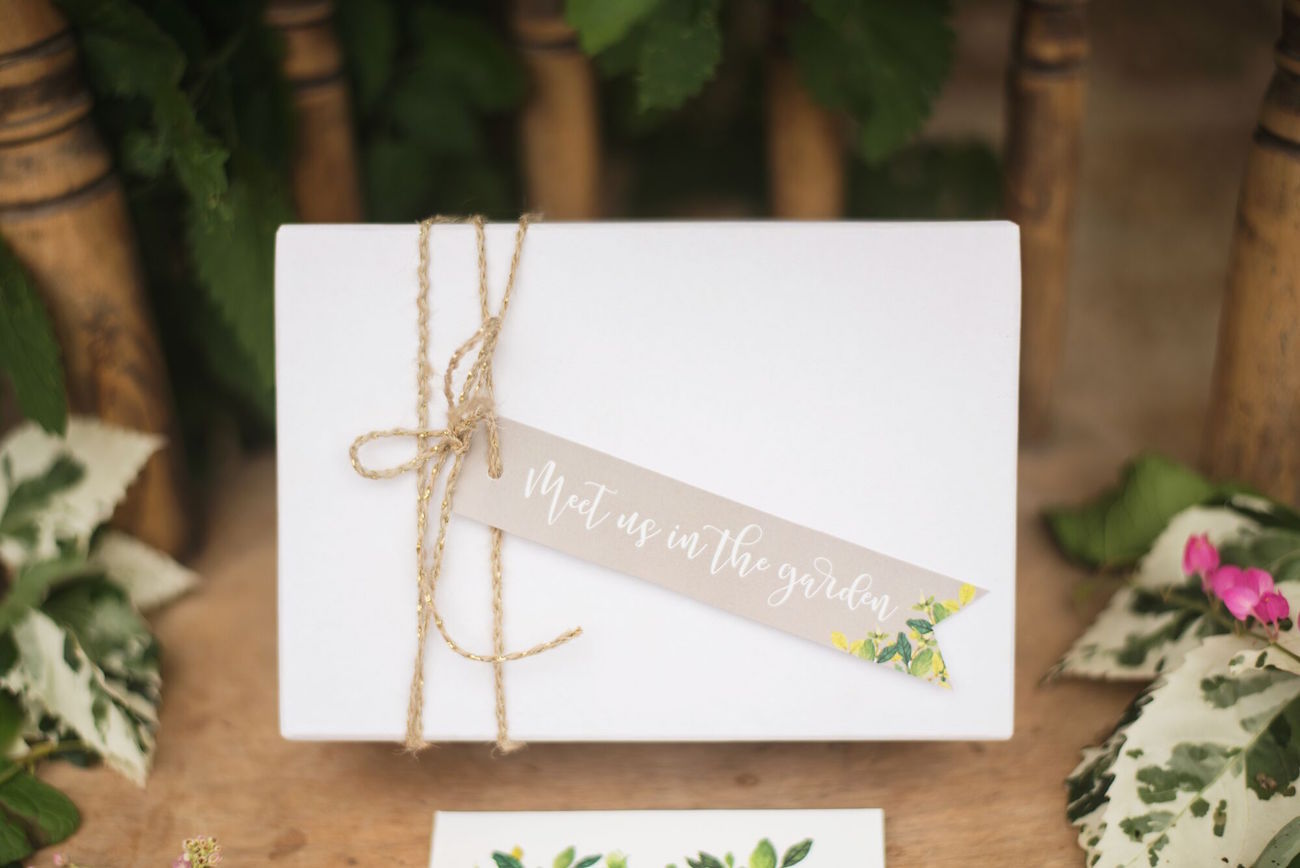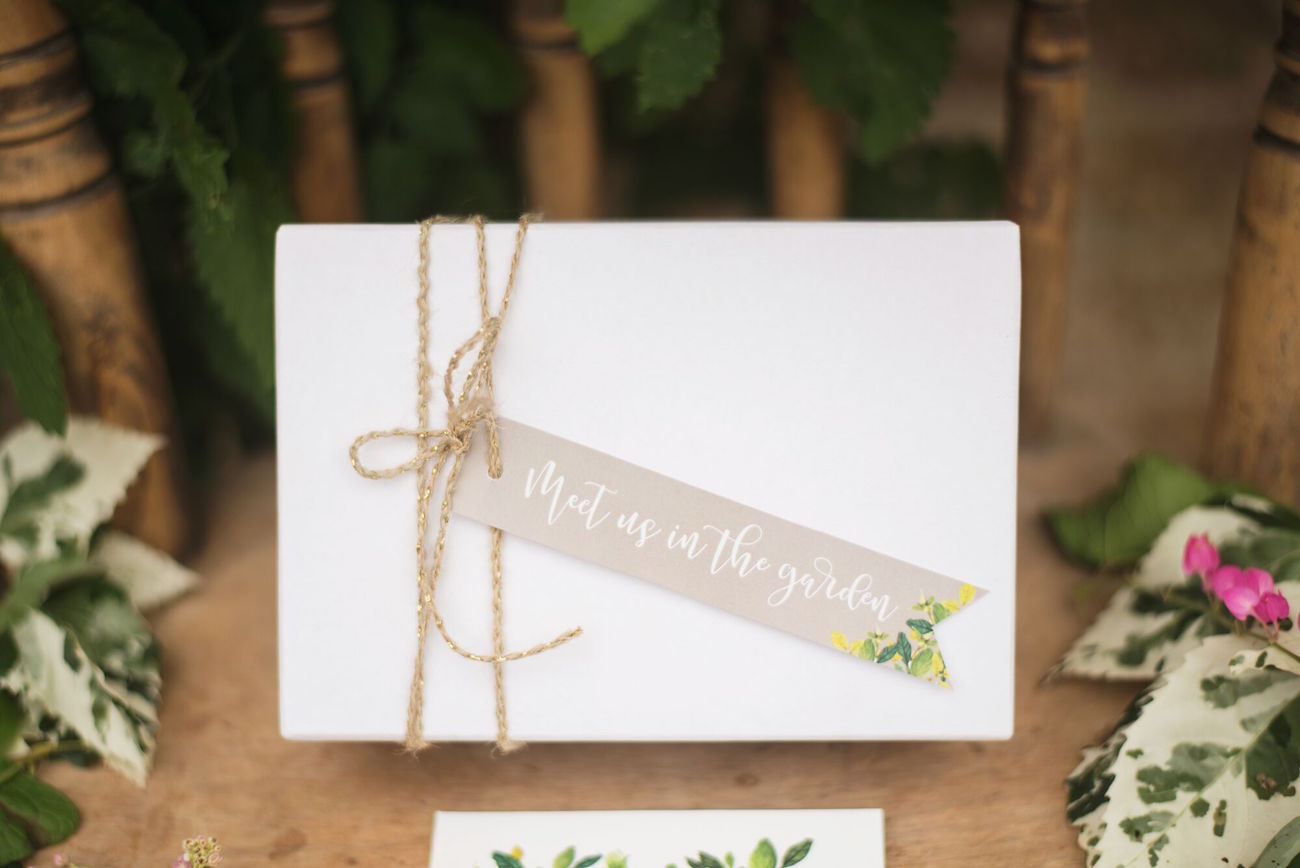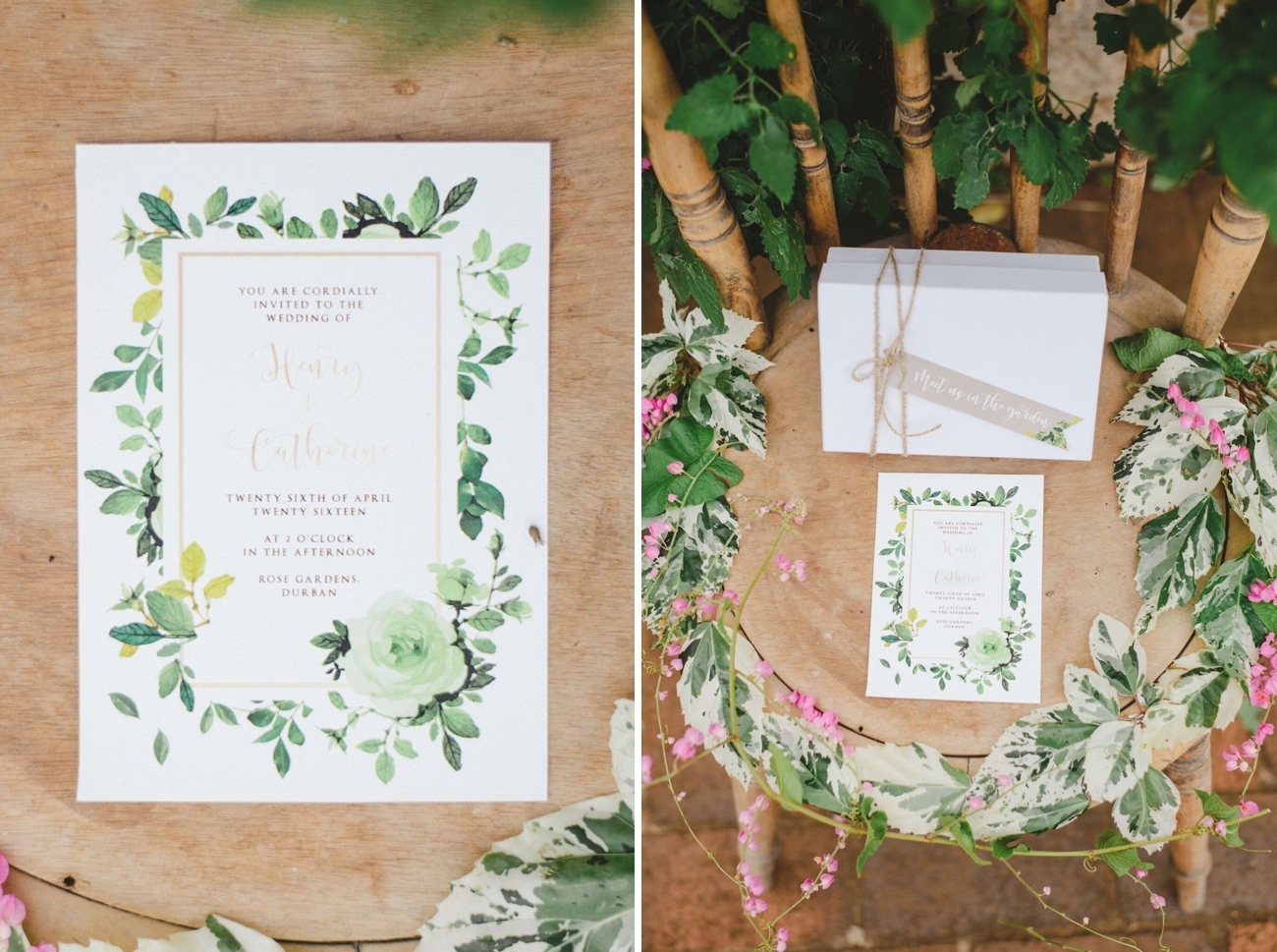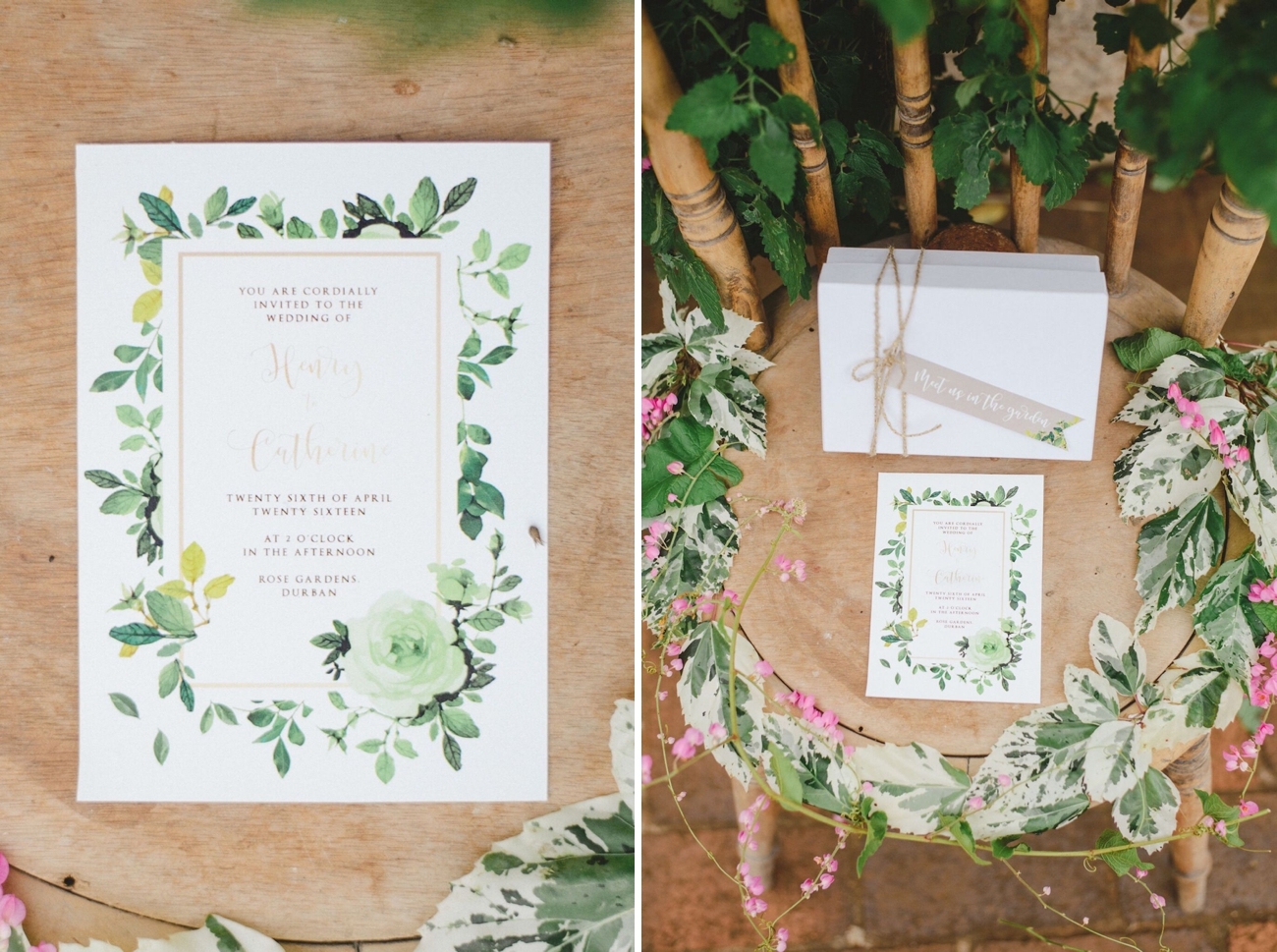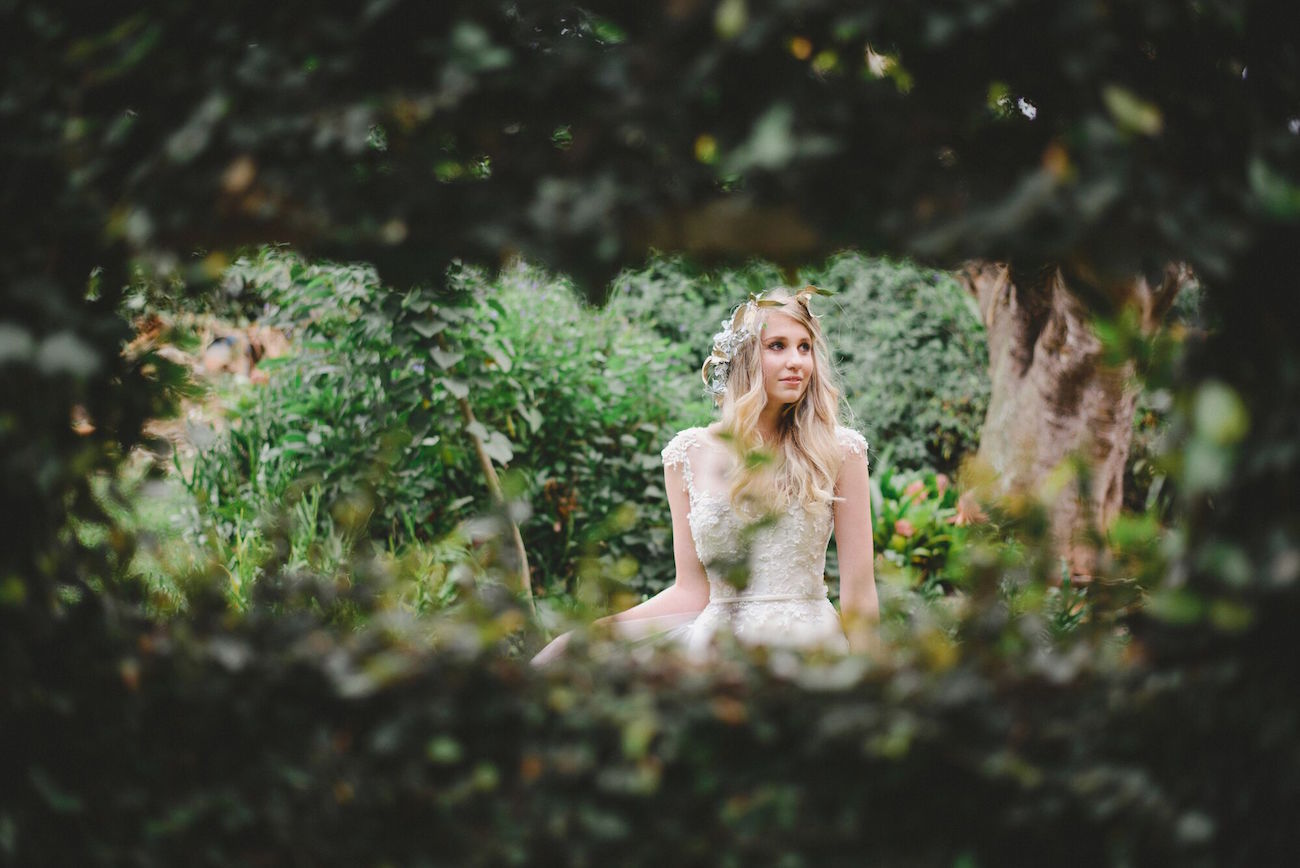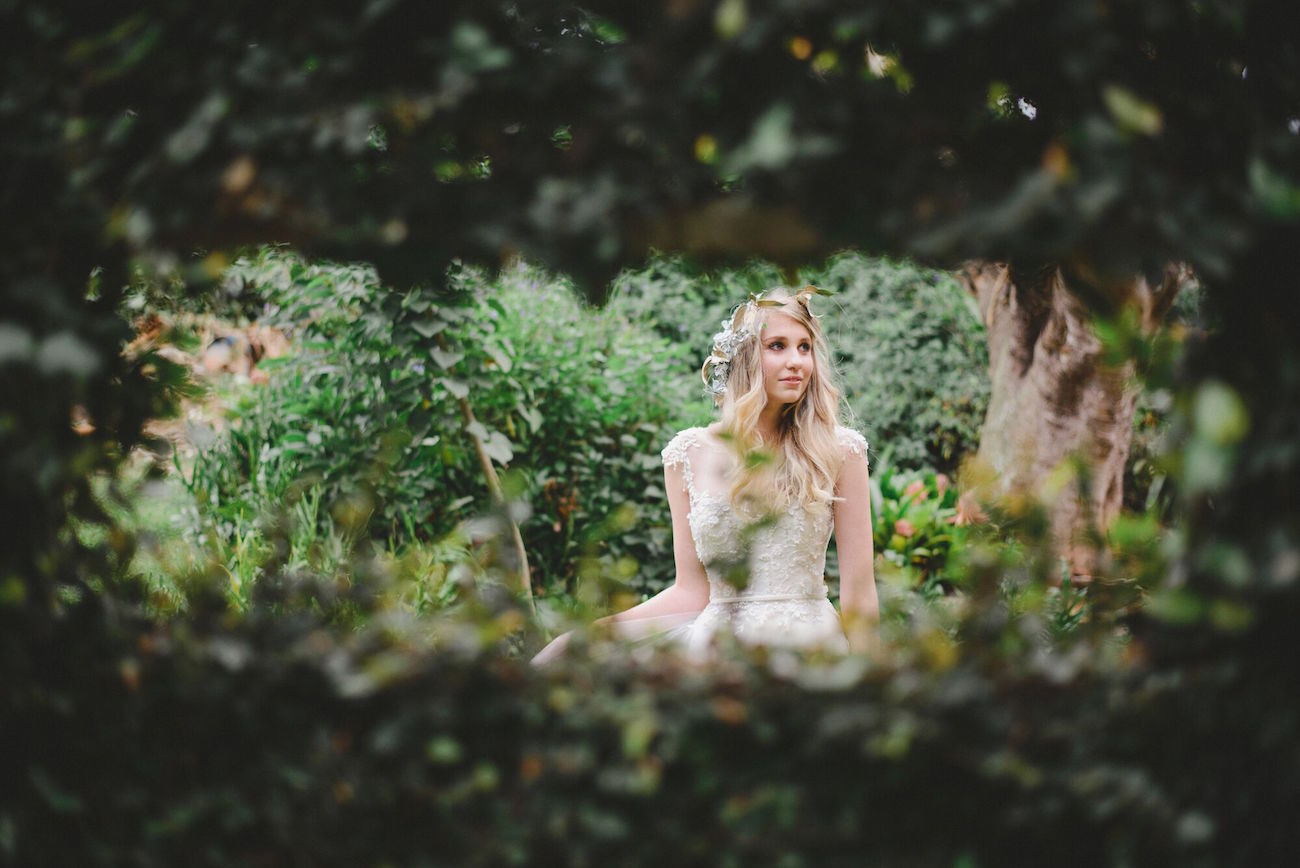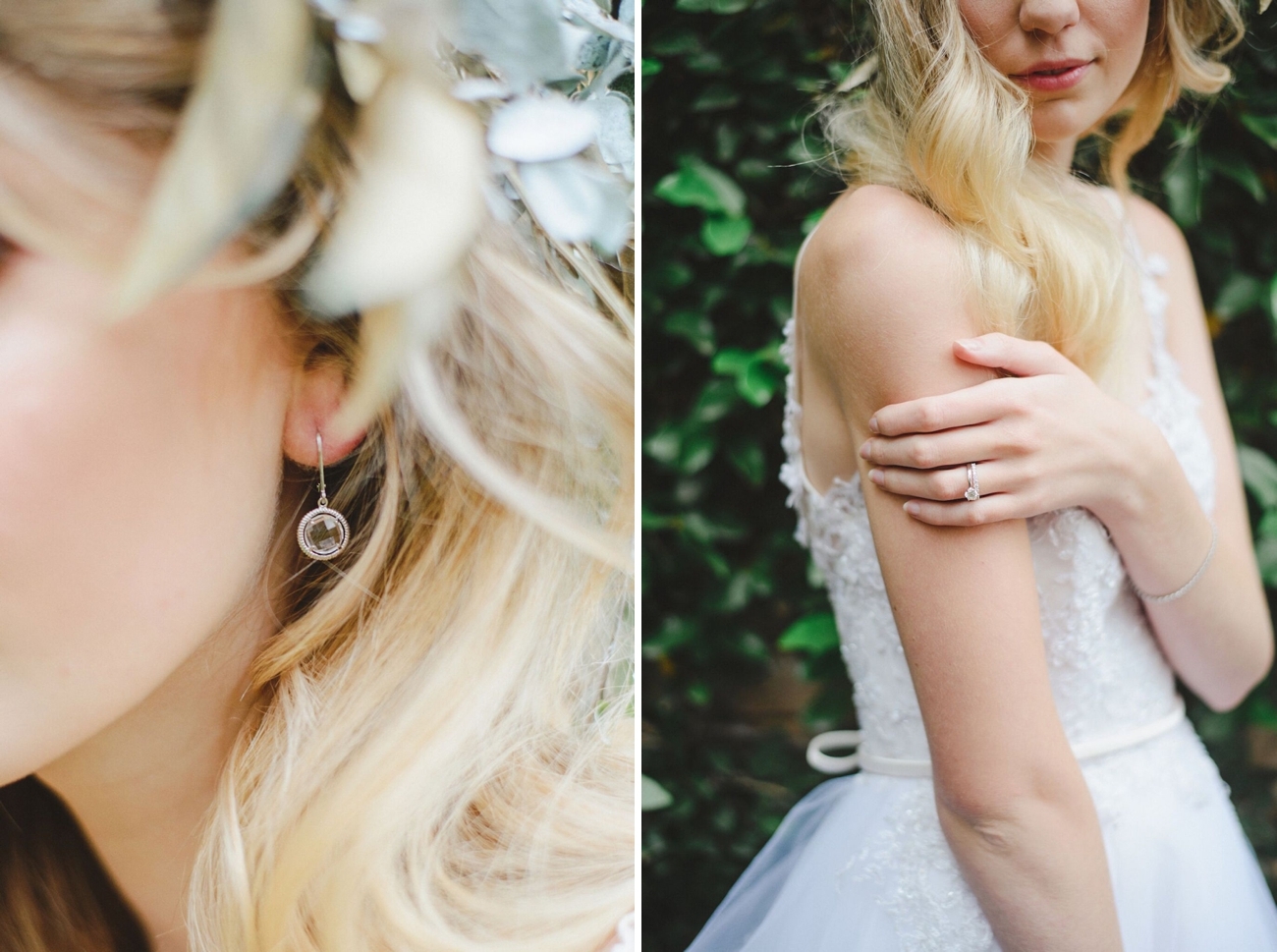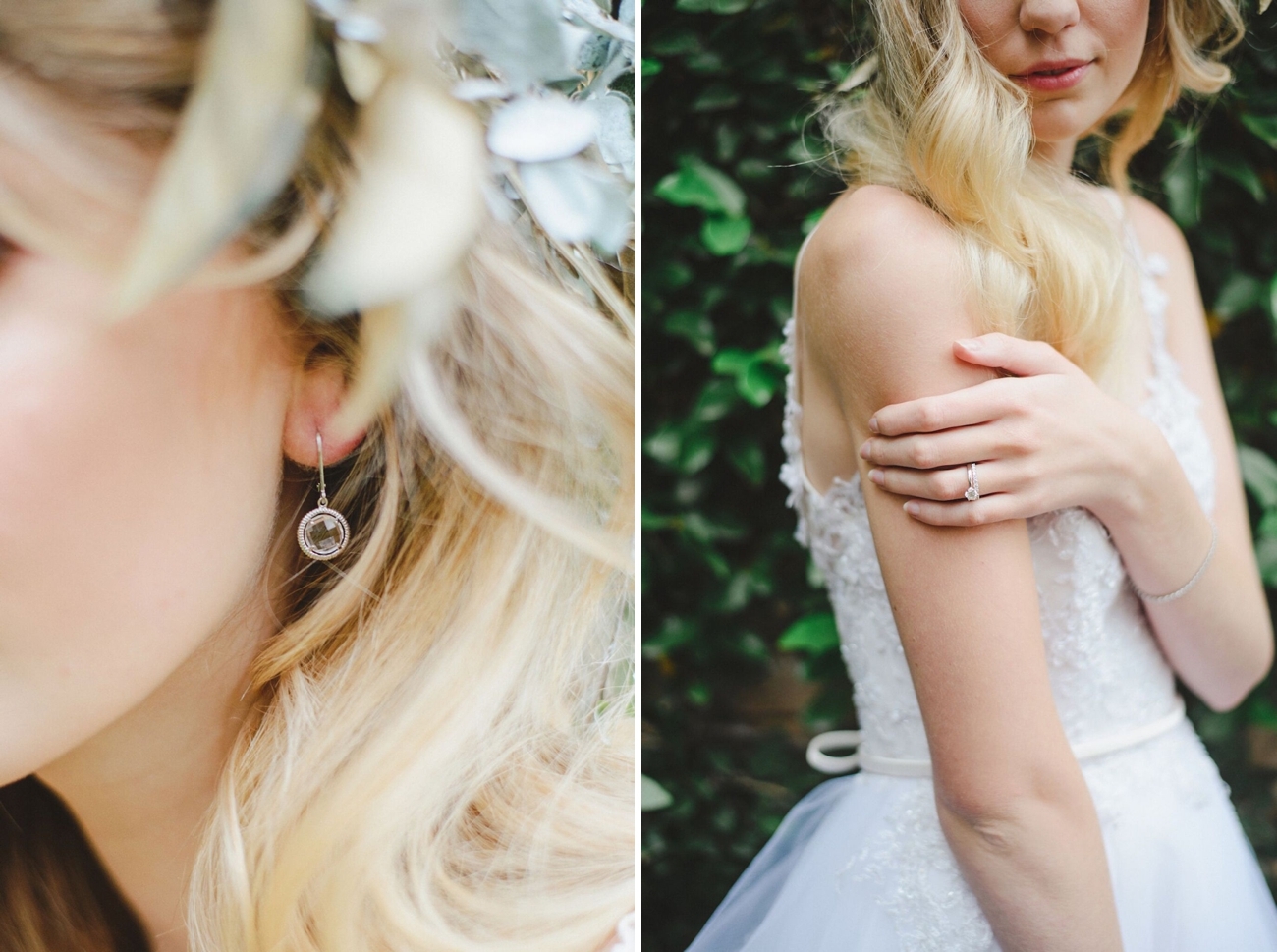 Joelene from Oh Happy Day sent over some behind the scenes info for us:
This shoot was inspired by both 'The Secret Garden' and 'Great Expectations' – the perfect combination of bridal and whimsy, in a secret undisclosed location! I love the title of our shoot because it promotes the idea that if you just look closely, you'll find beauty everywhere. In this instance, it was by looking in a trousseau for fine china and cut crystal, in the garden for fresh blooms and interesting shot set ups (we could have spent all day in the garden playing pretty this way), and really using what you already have to create something extraordinarily beautiful.
Since Pantone selected Kale as one of it's spring colours for 2017, we made it the primary shade of our colour scheme for the shoot, whilst also including some pinks and touches of gold. The golds came through beautifully in the crockery and cutlery as well as the golden accents in the flower crowns, and the pops of pink are a lovely addition in the flower tablescape. The green of course, was the primary colour of our palette and can be seen throughout the garden shoot.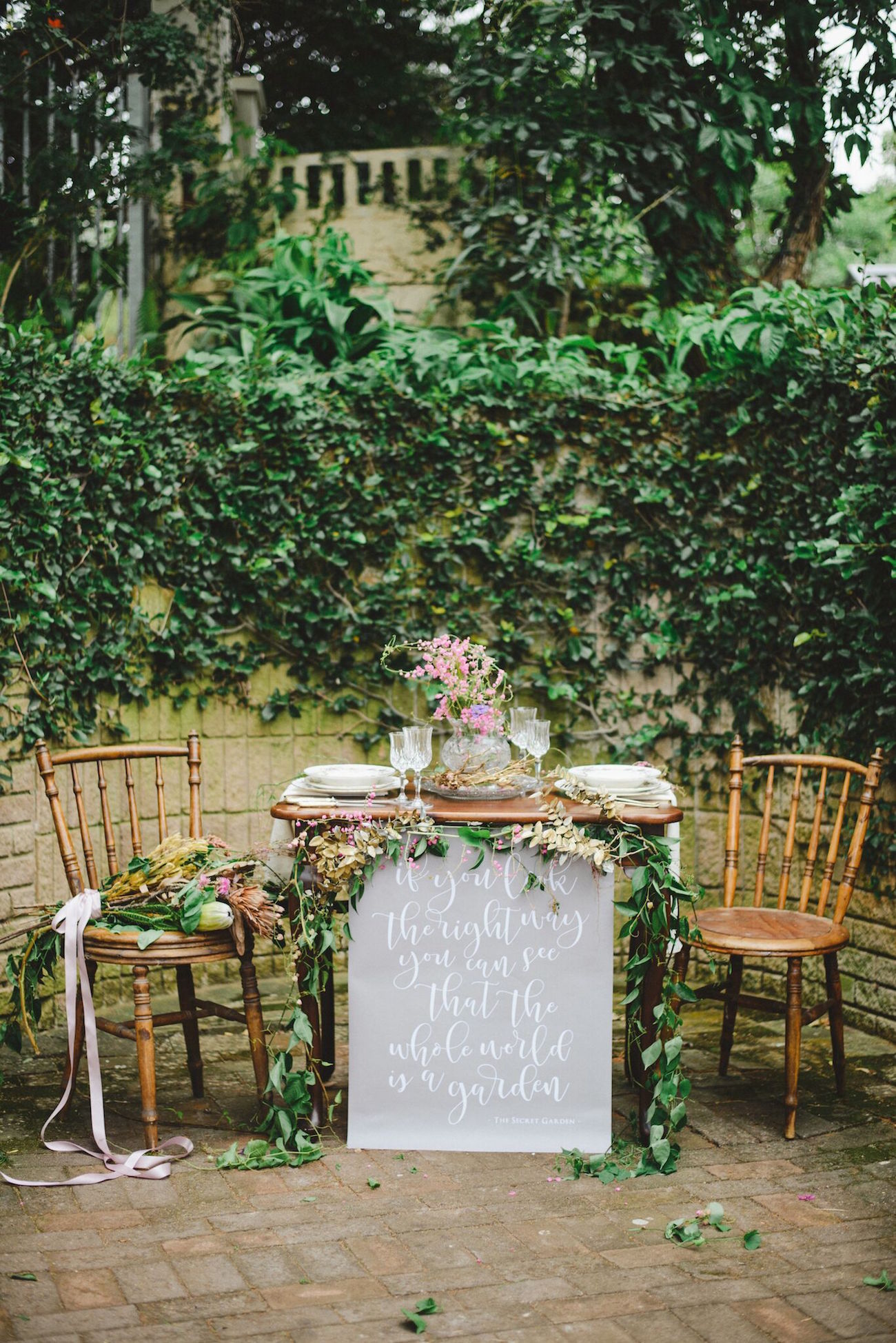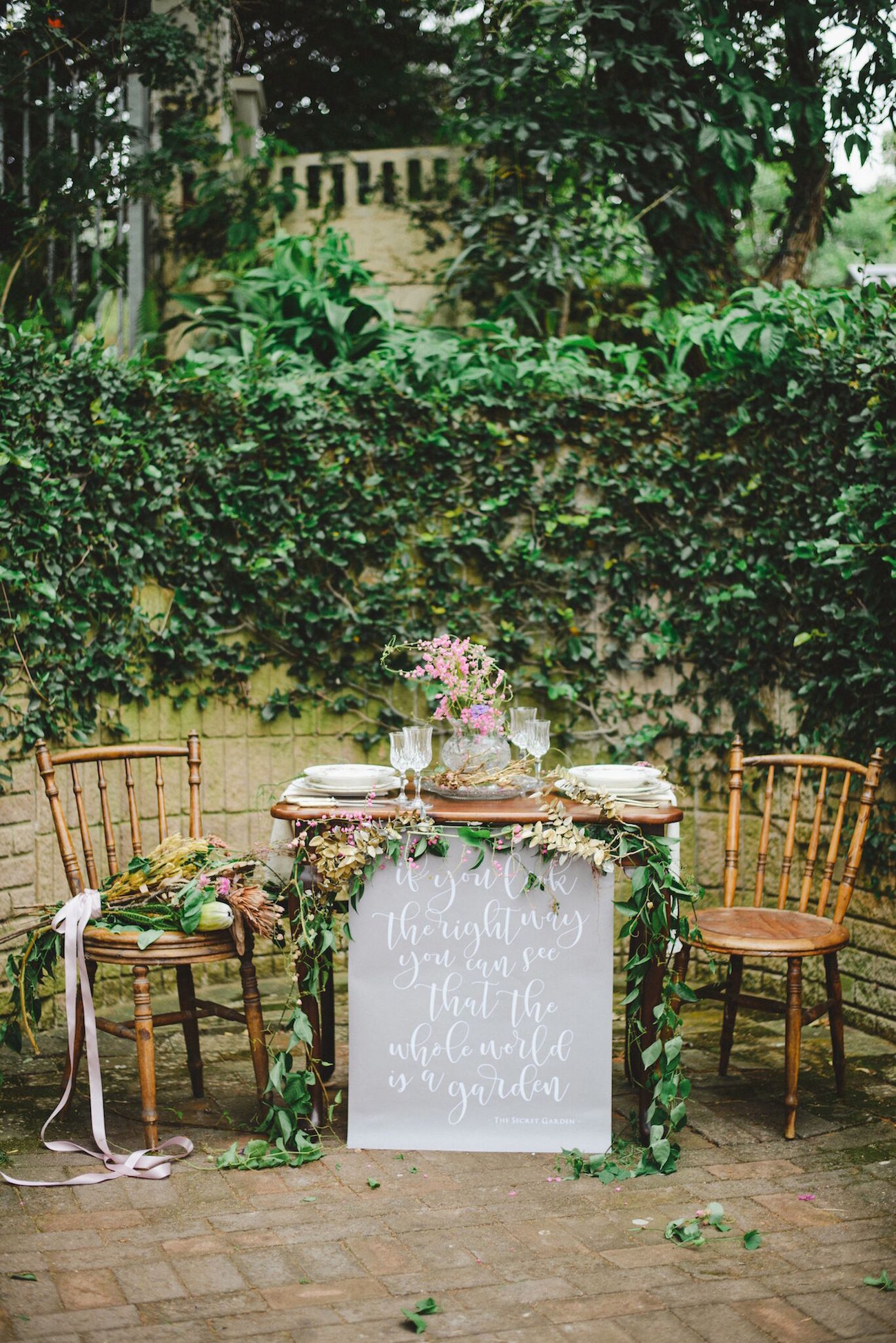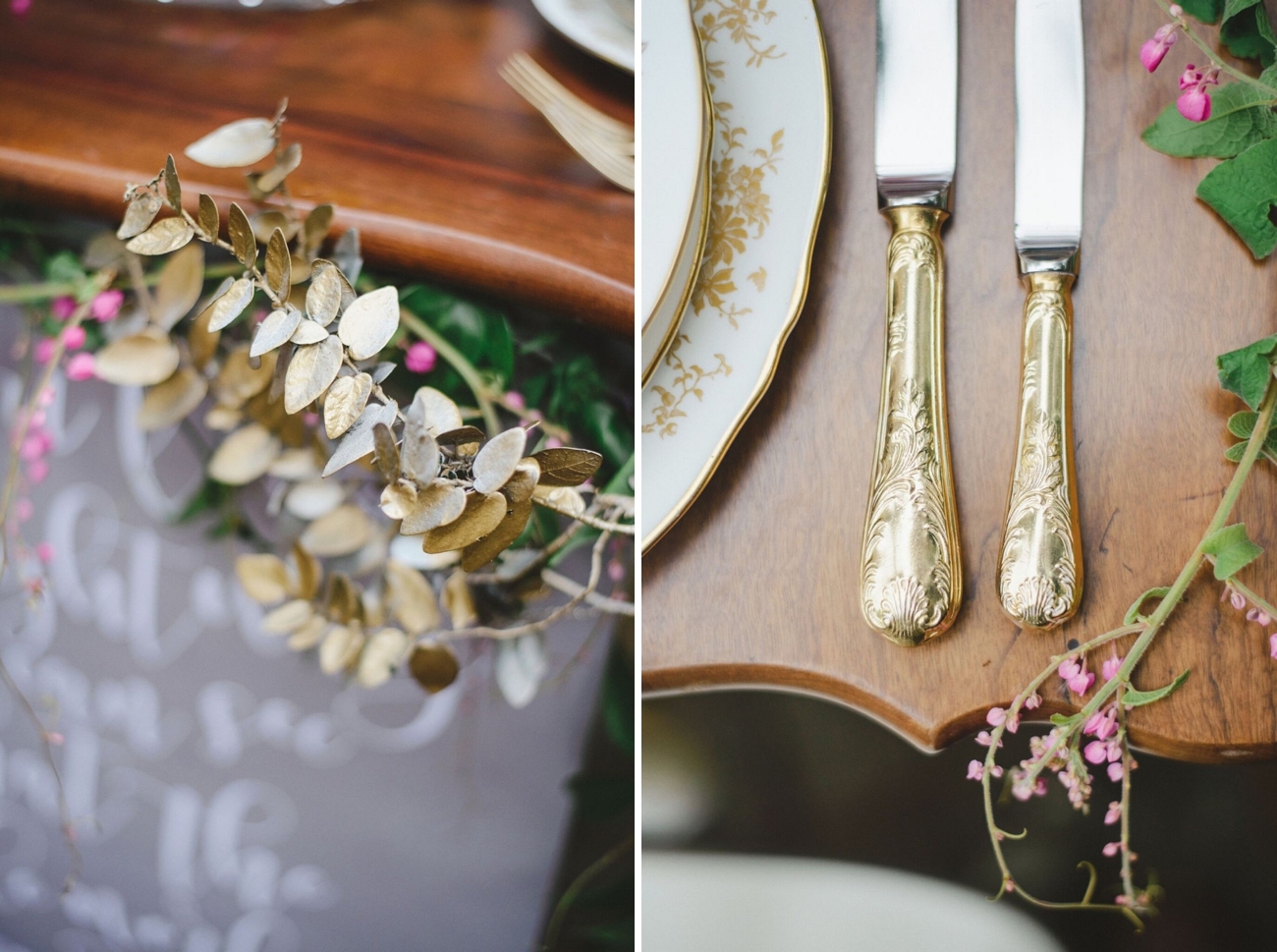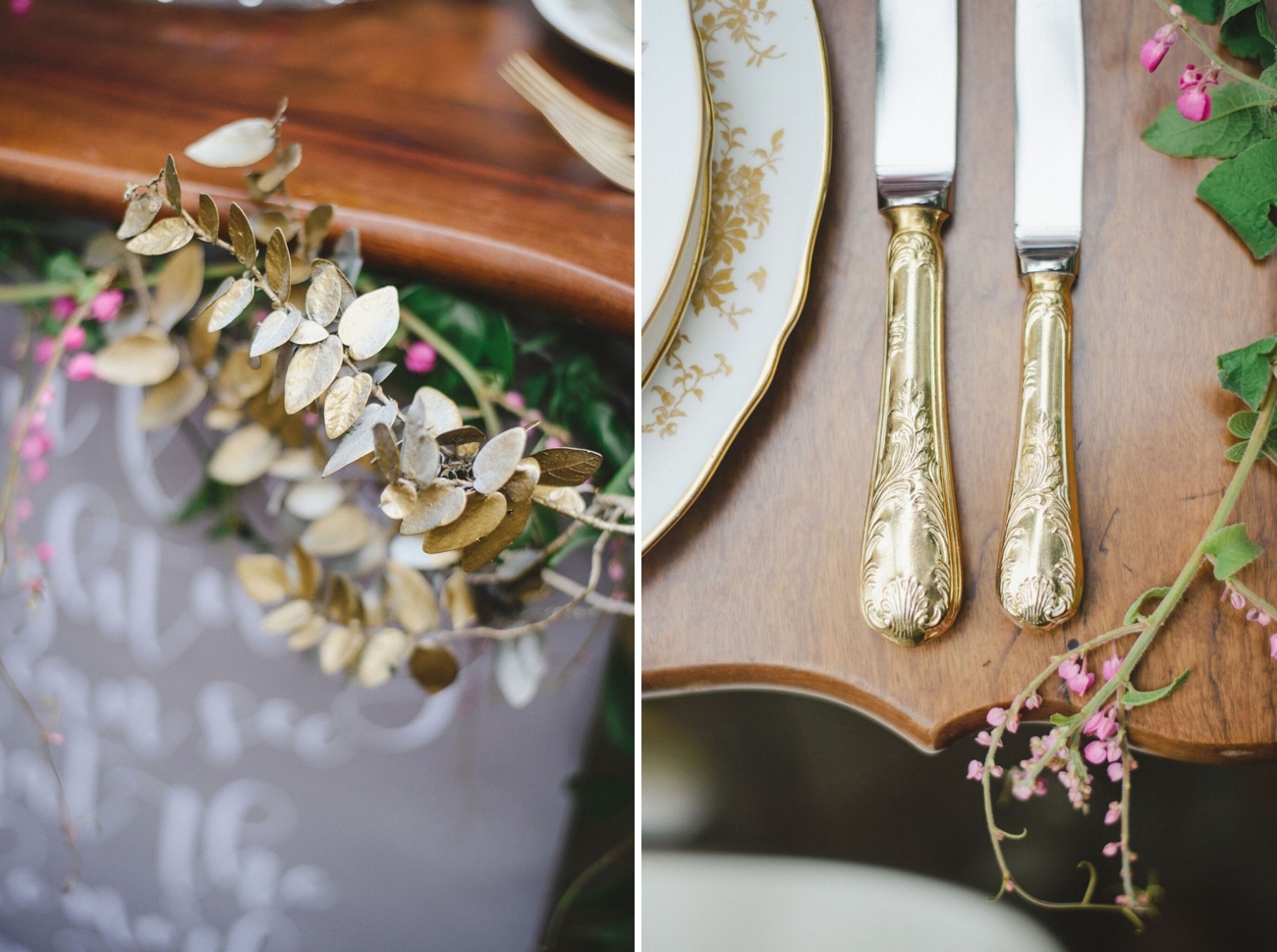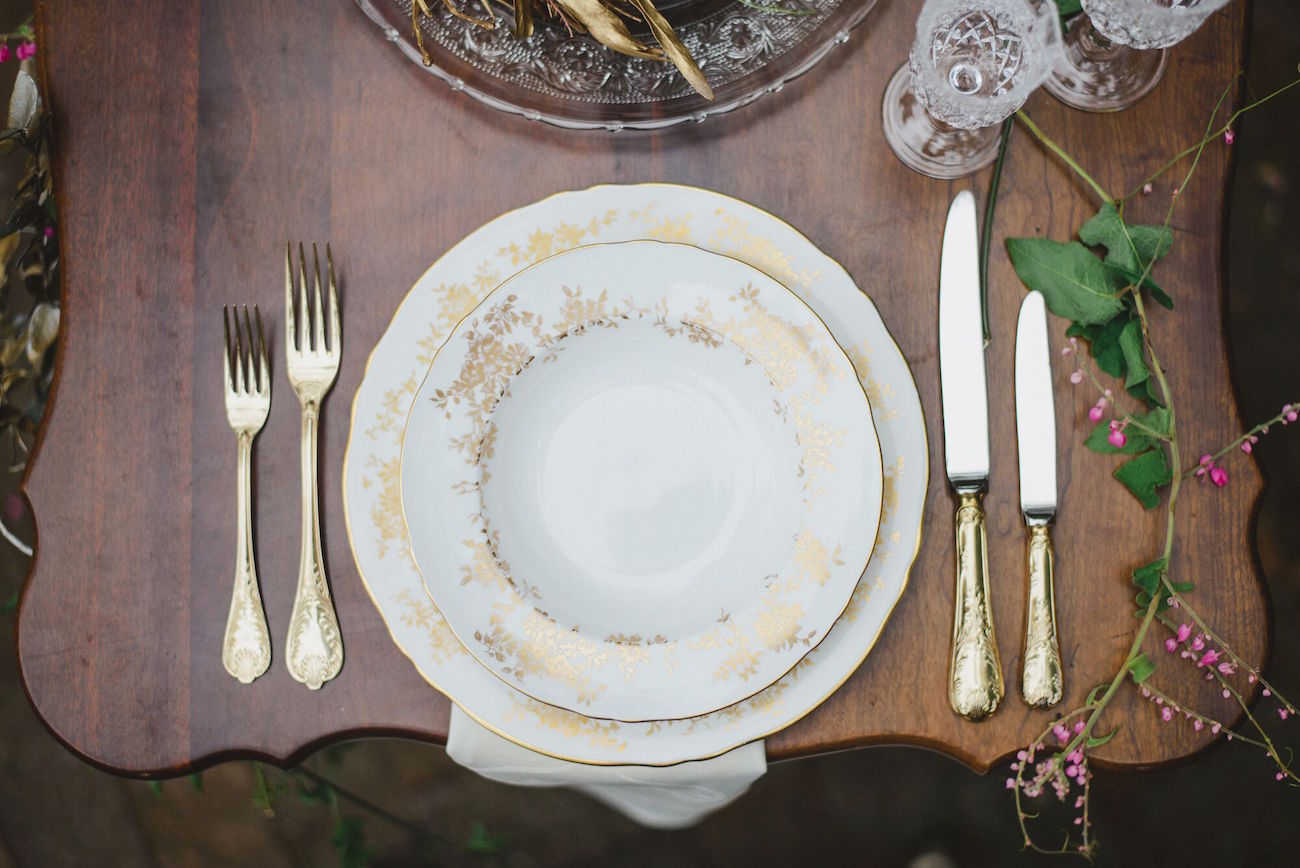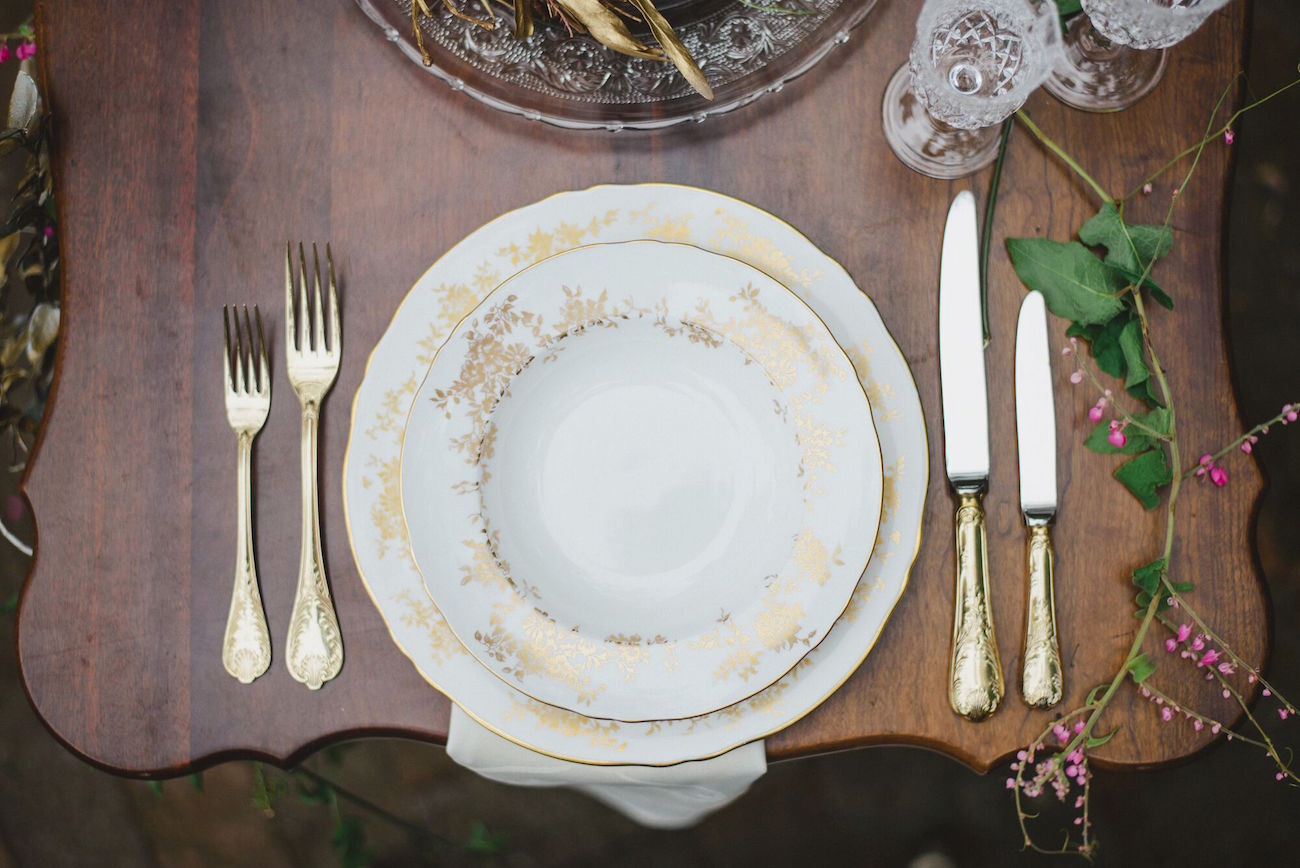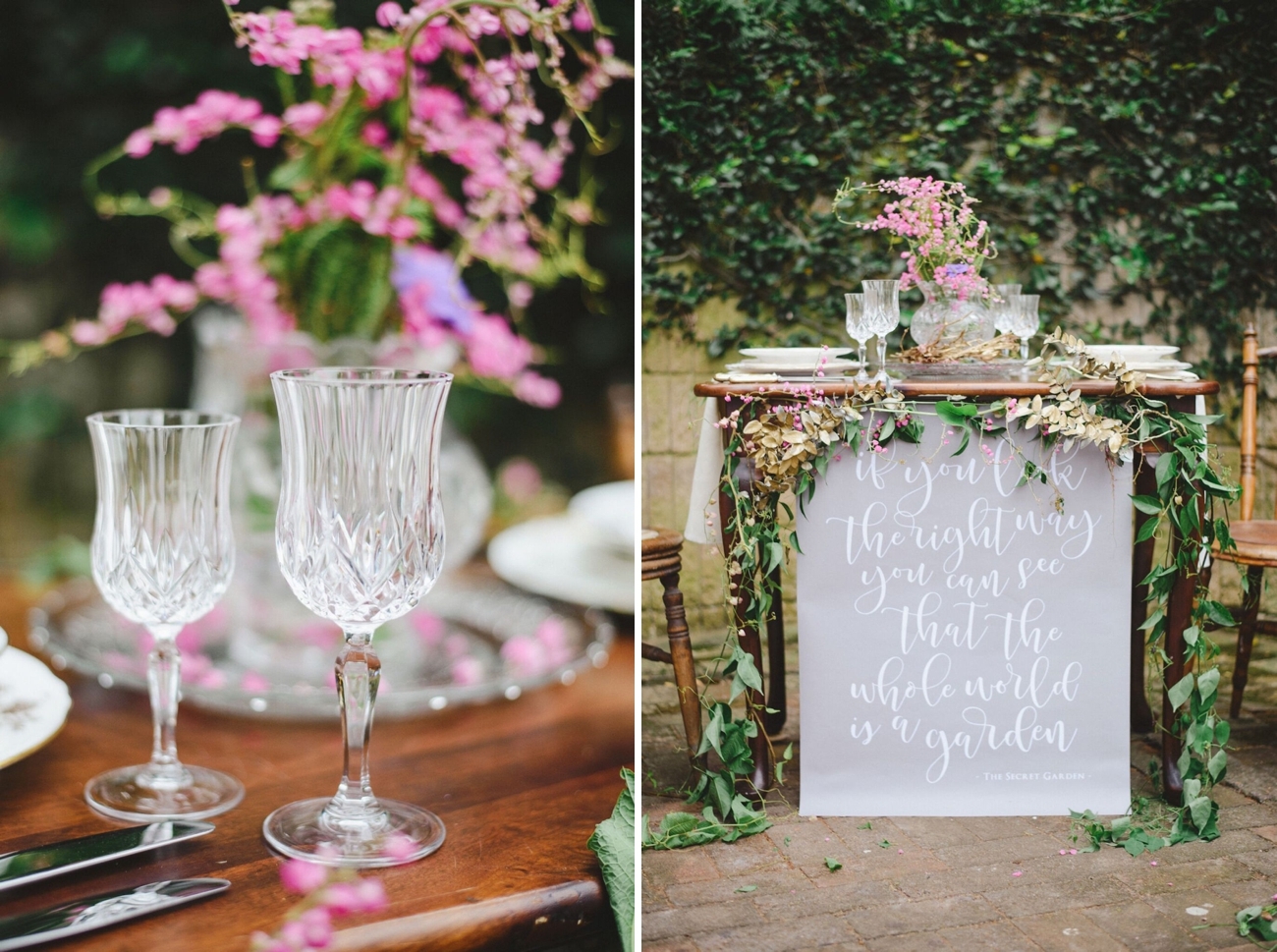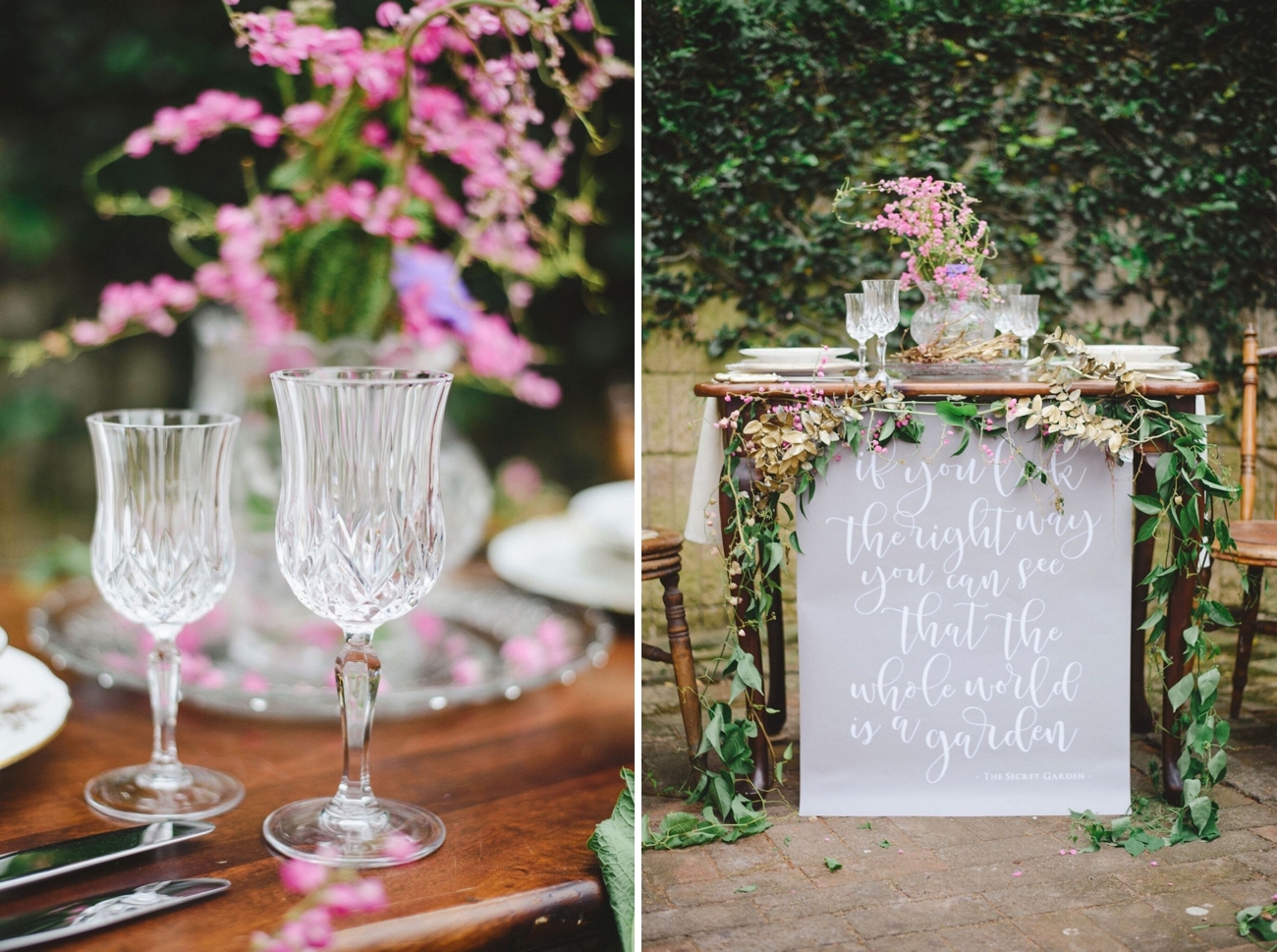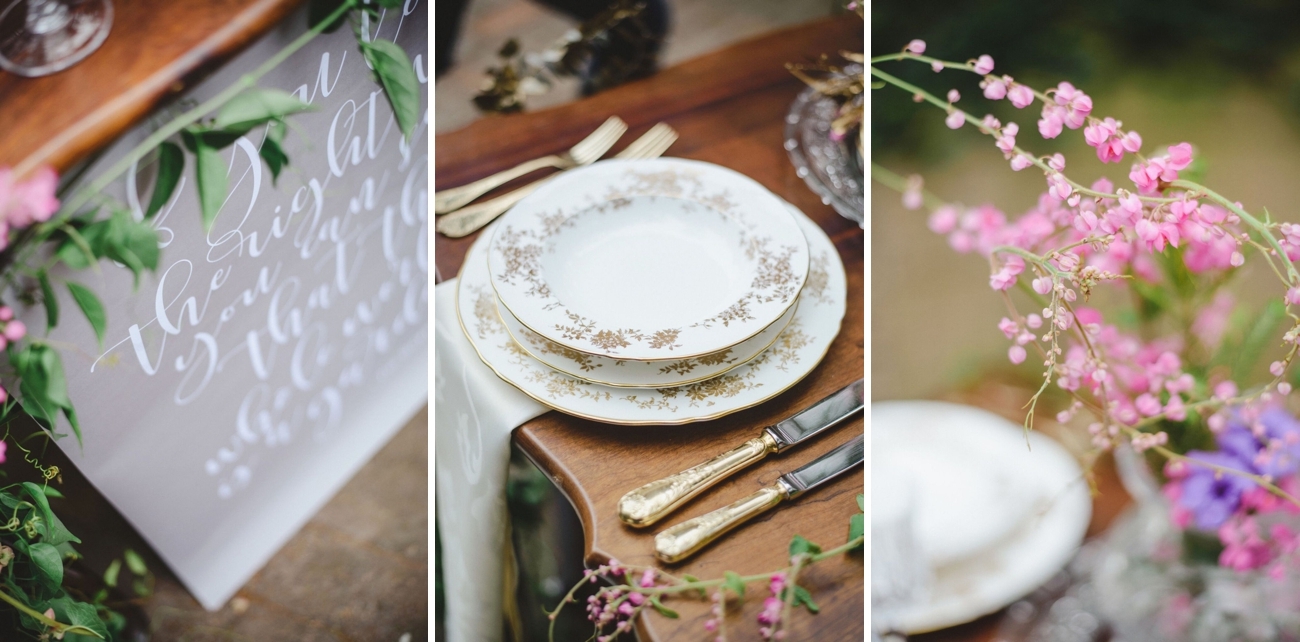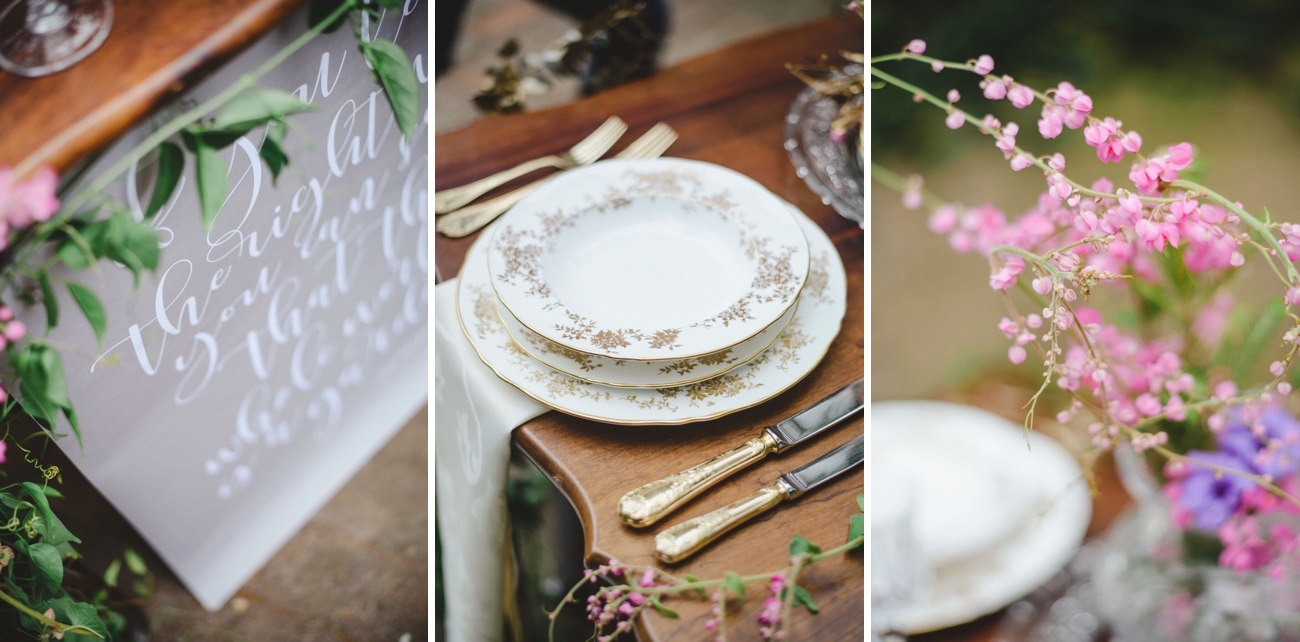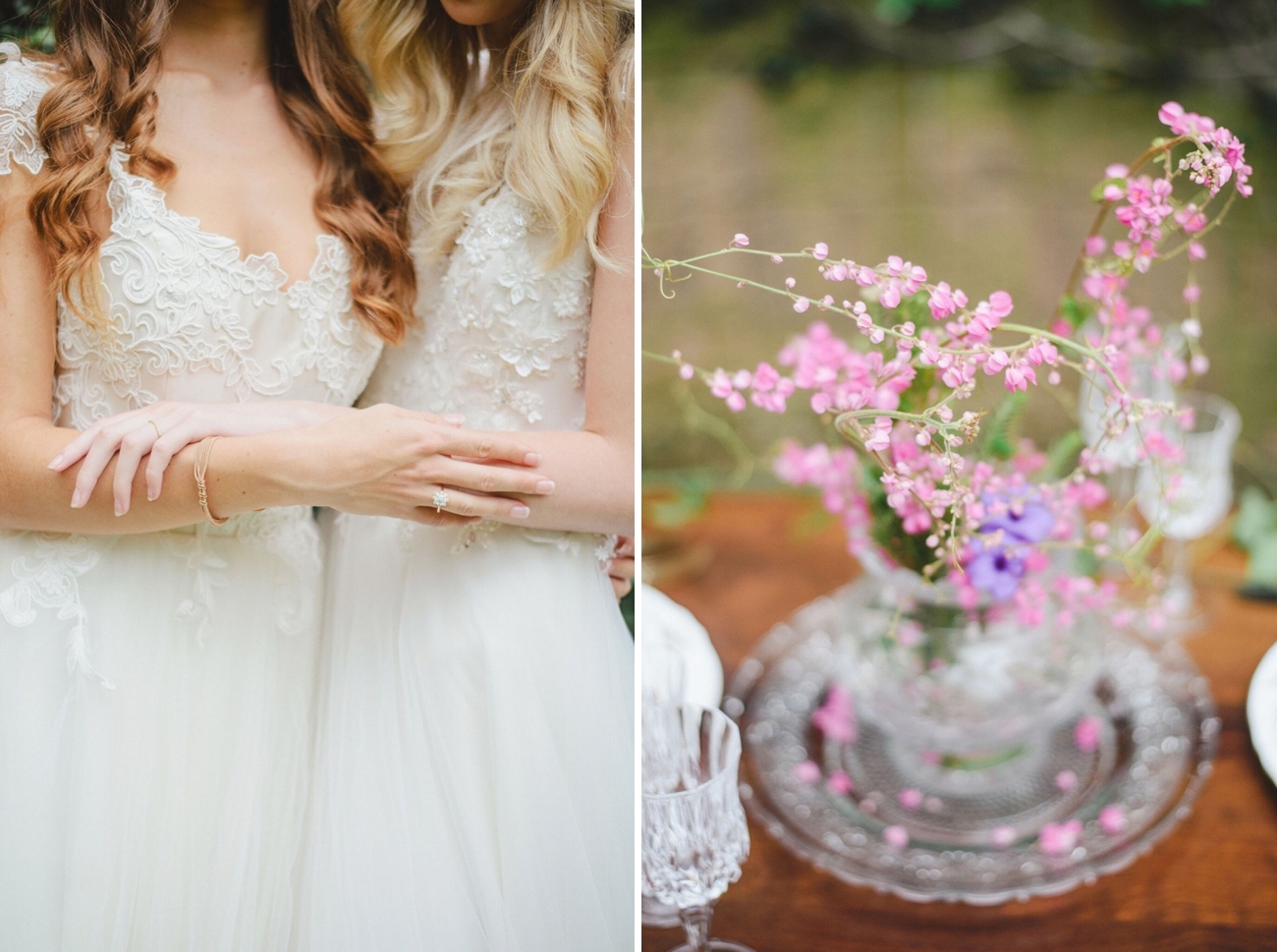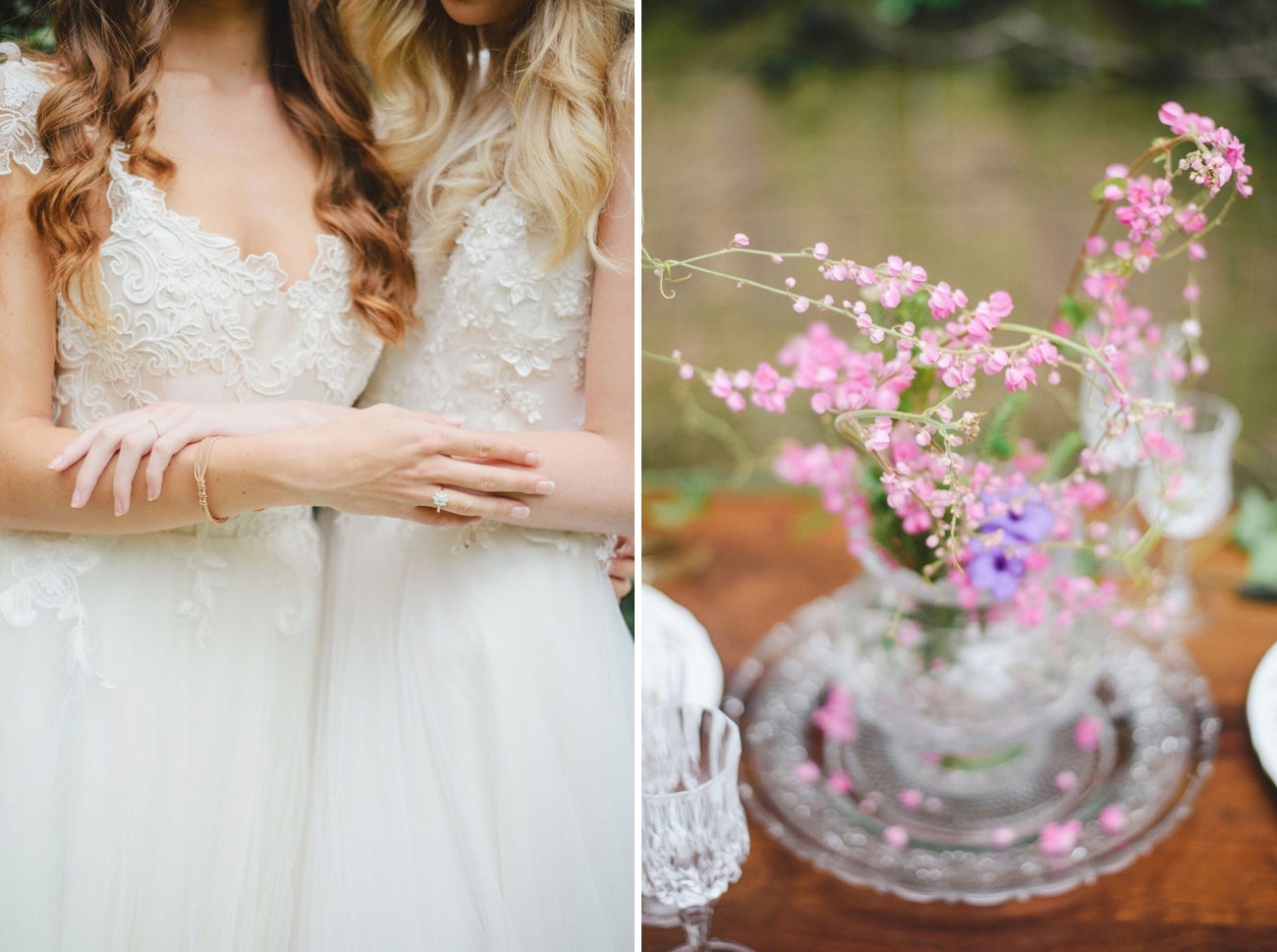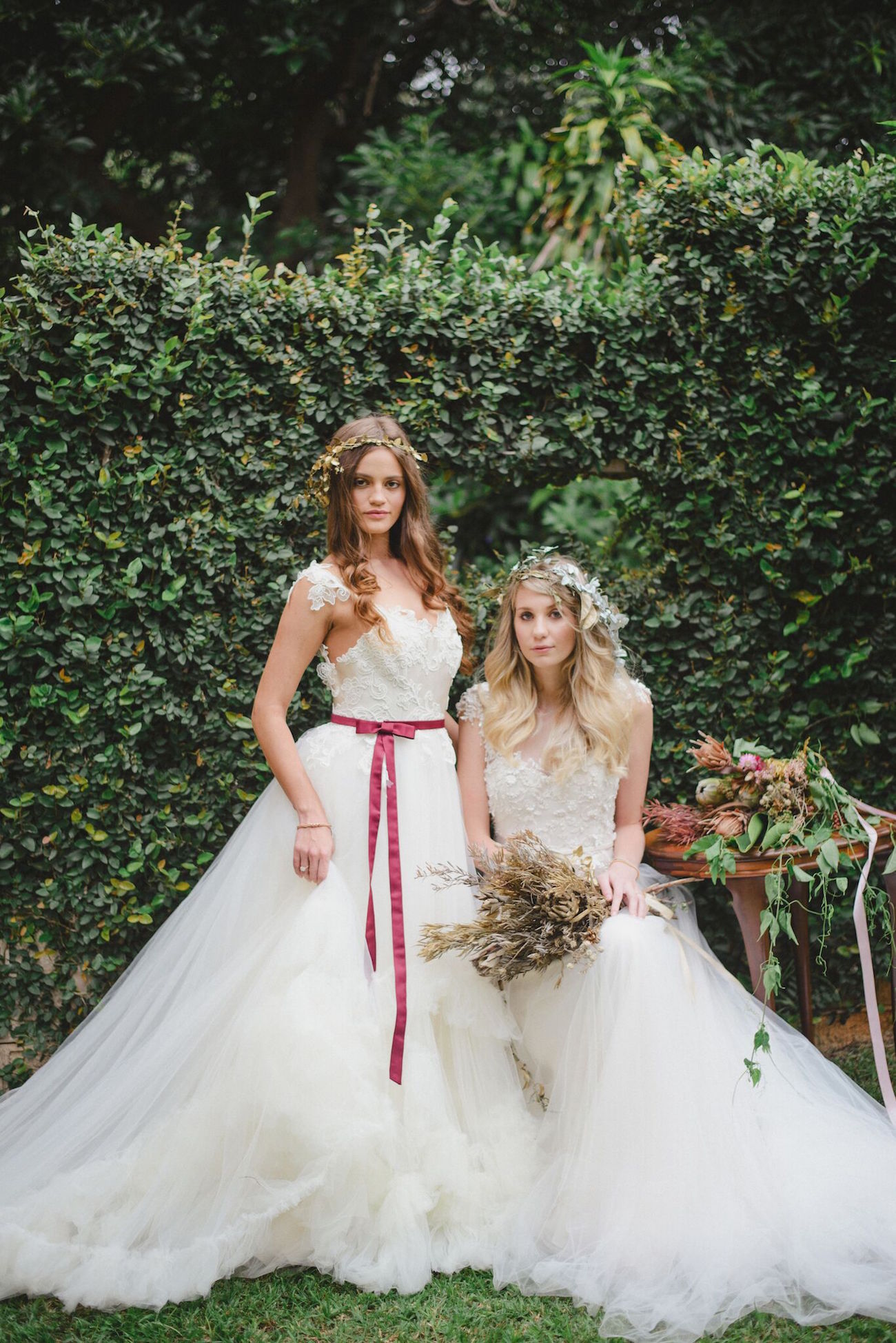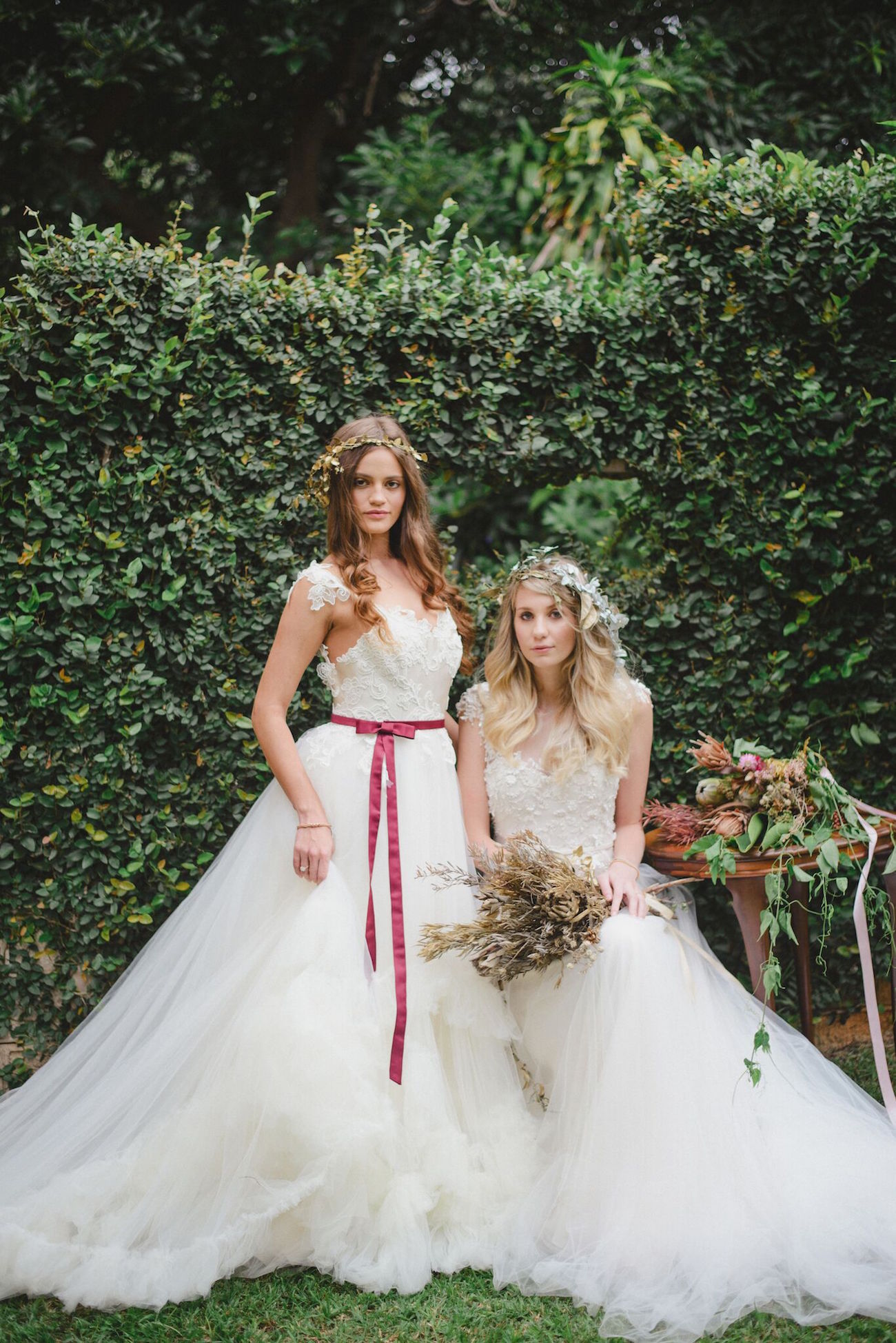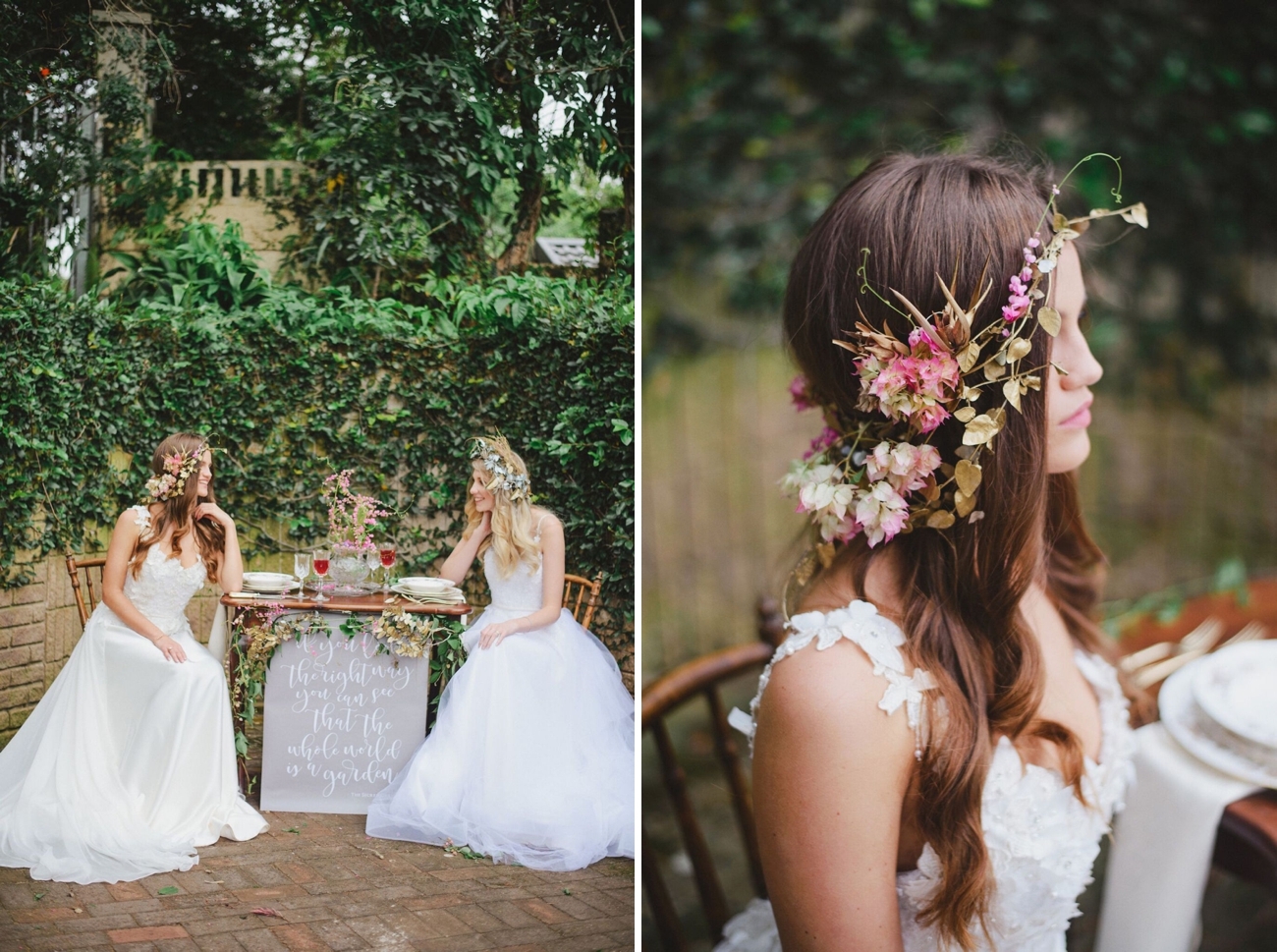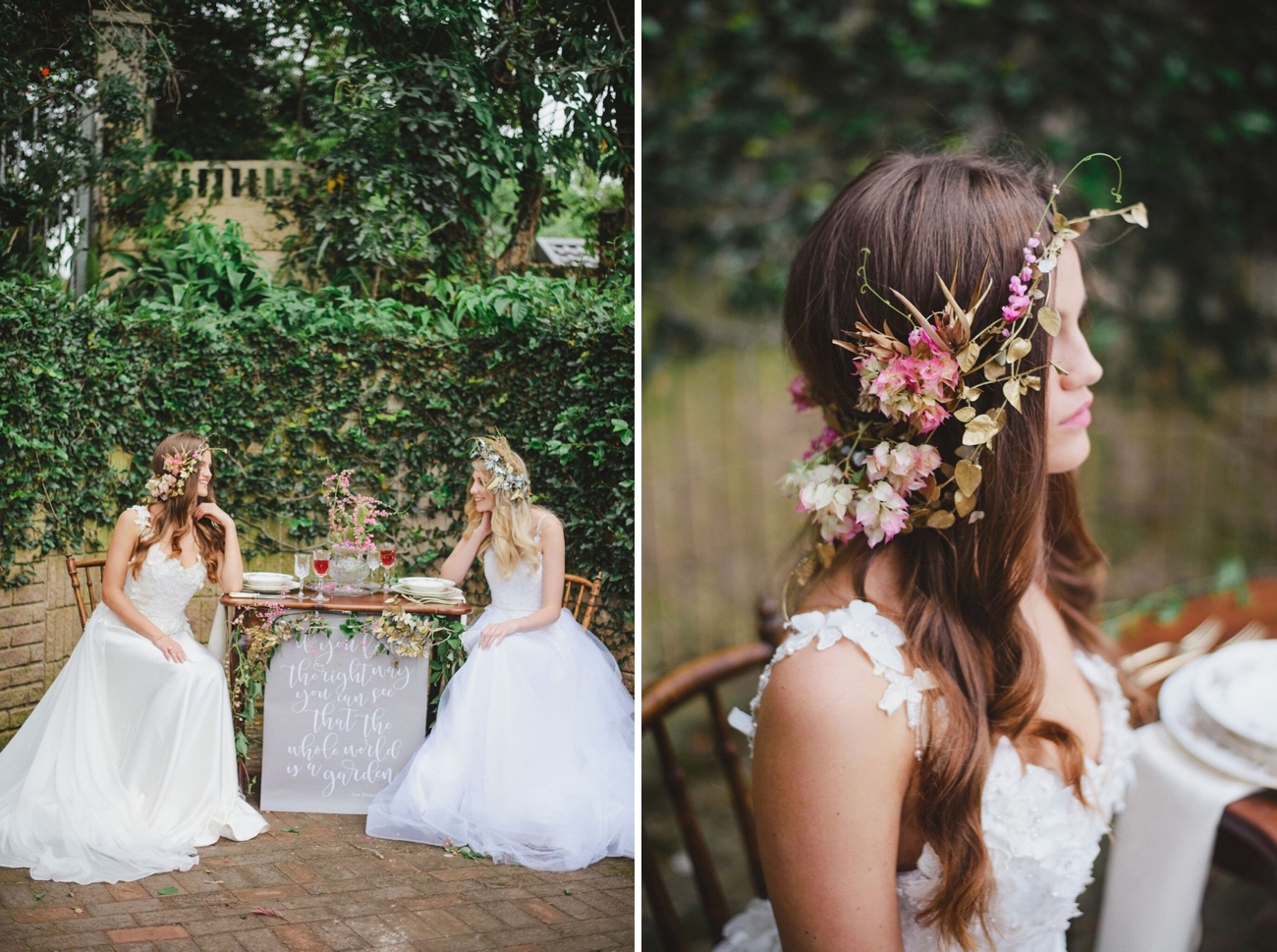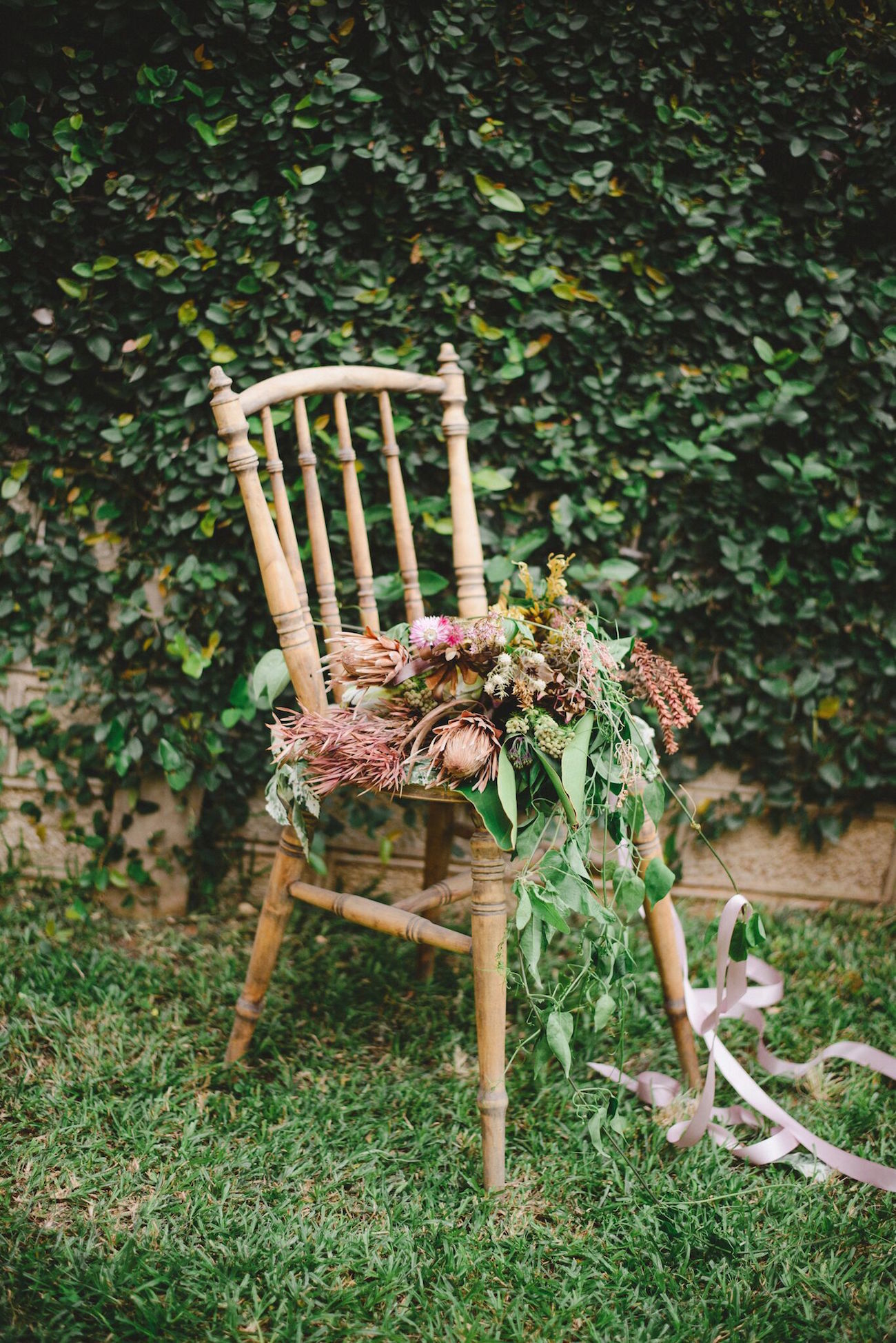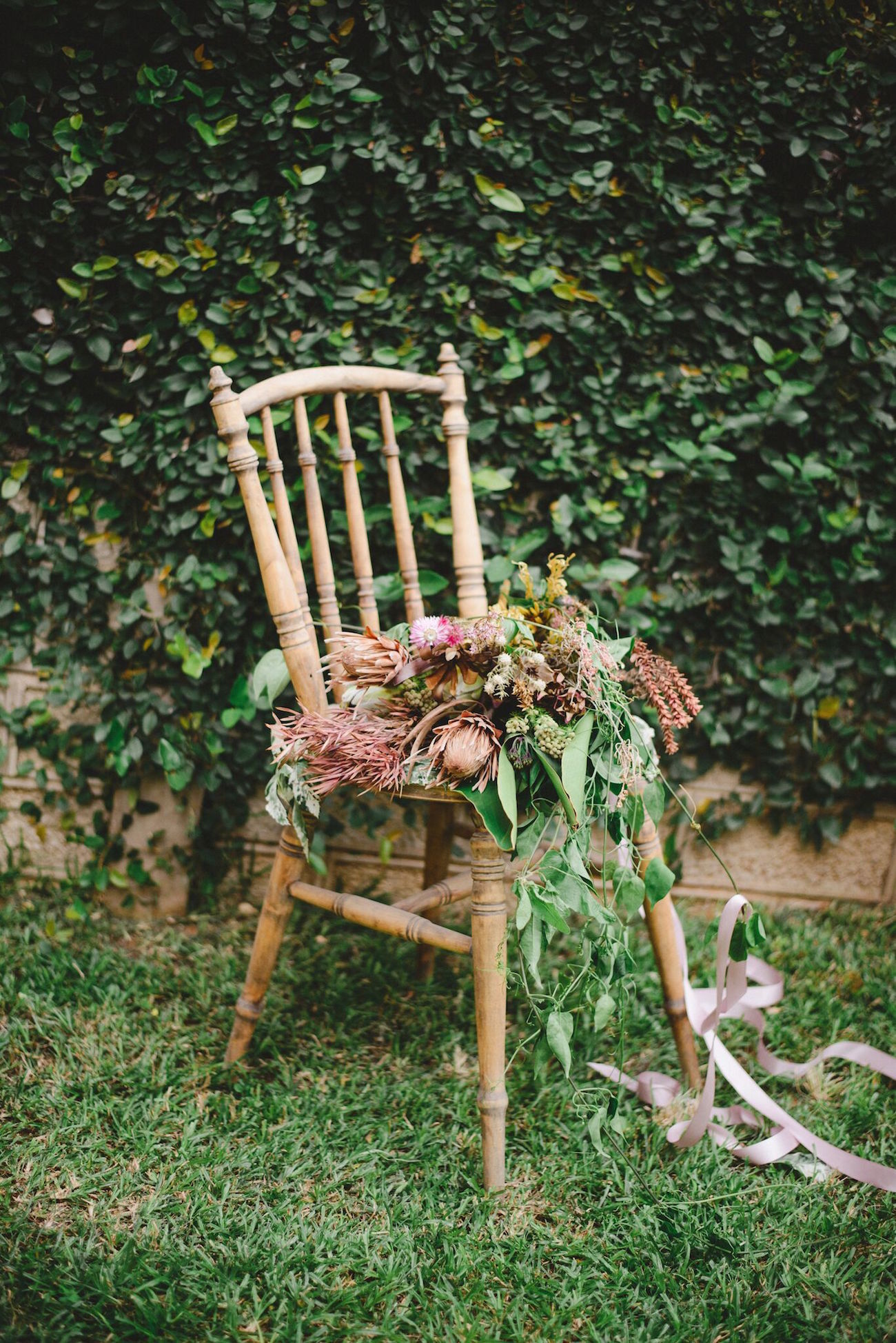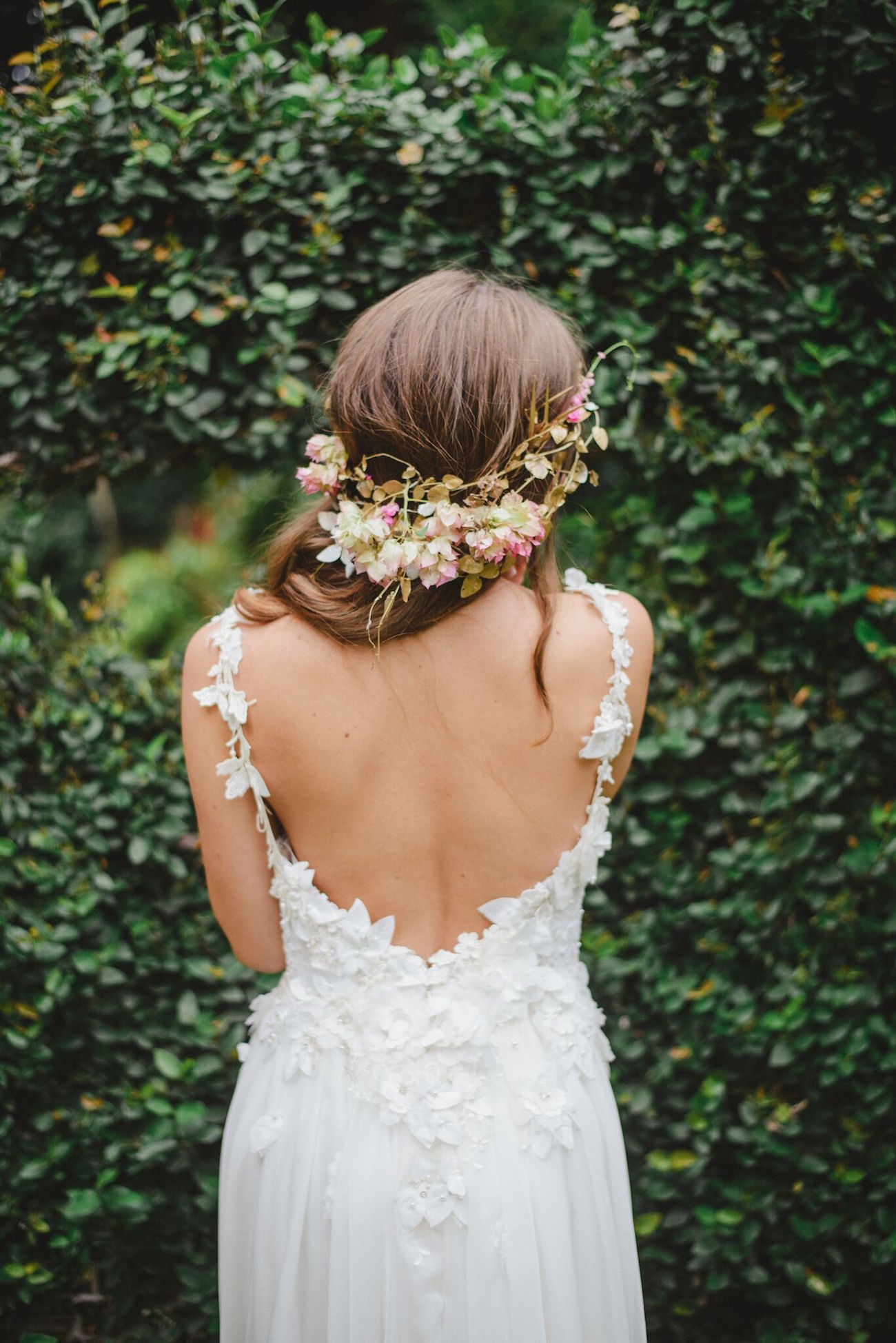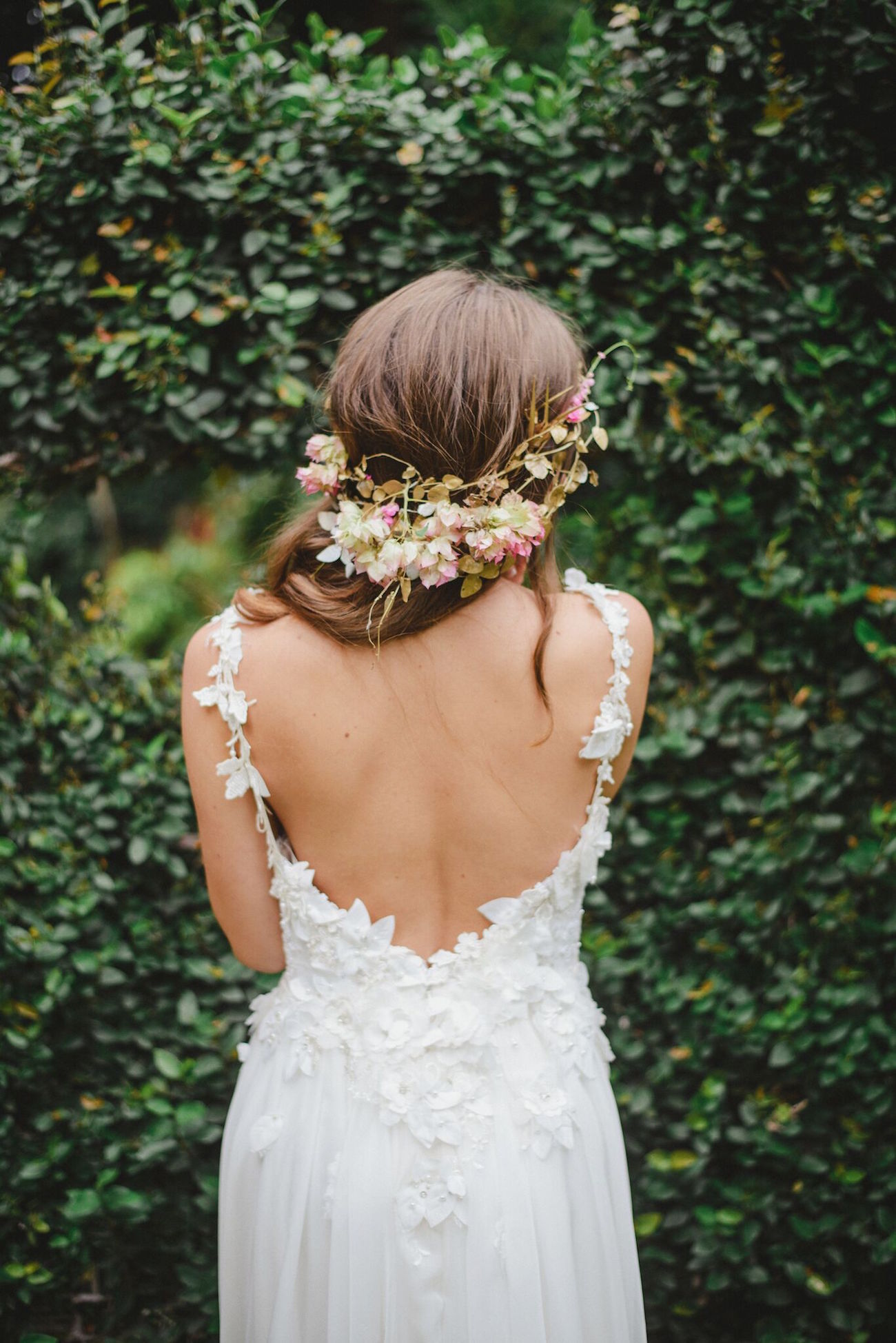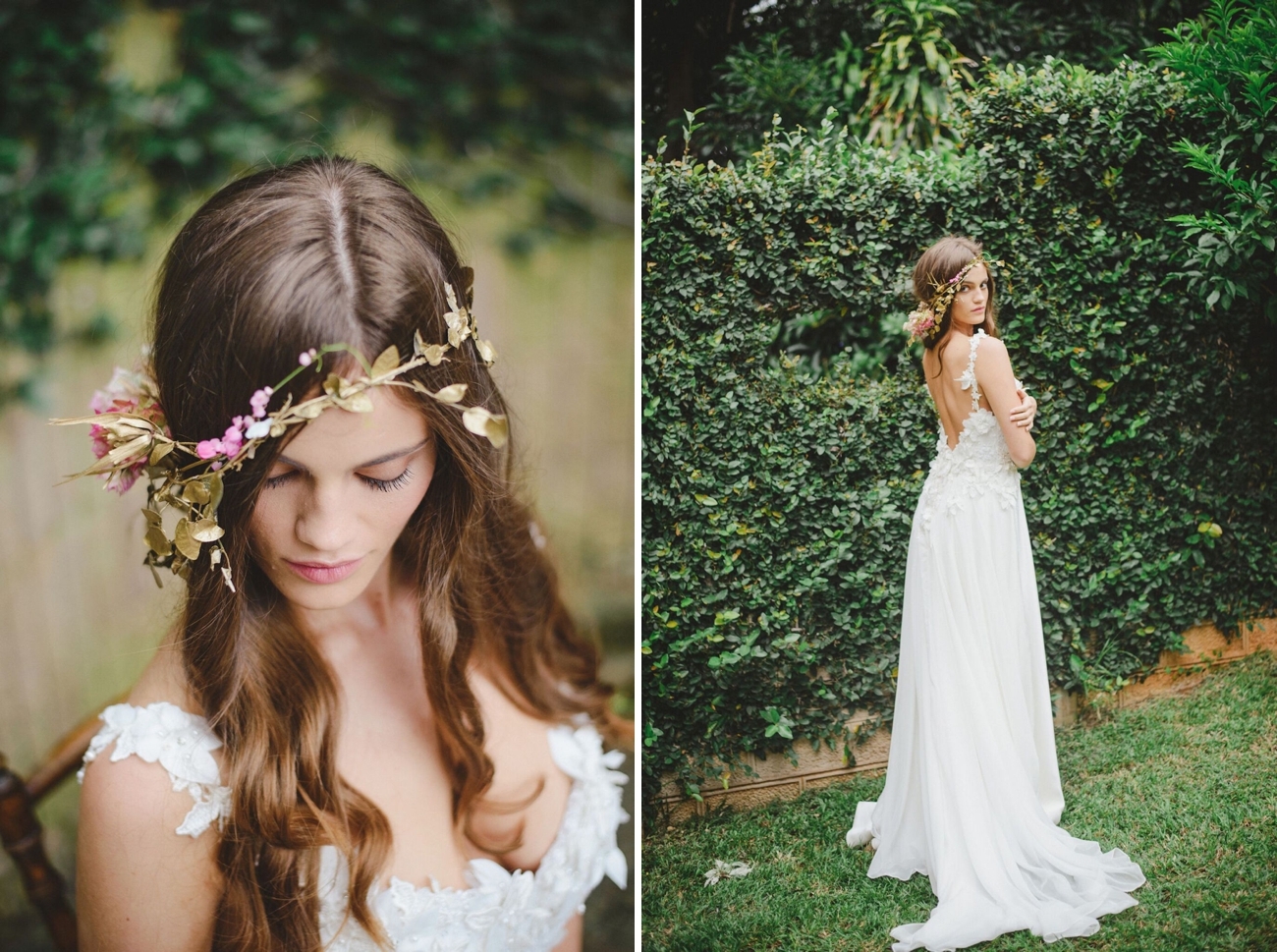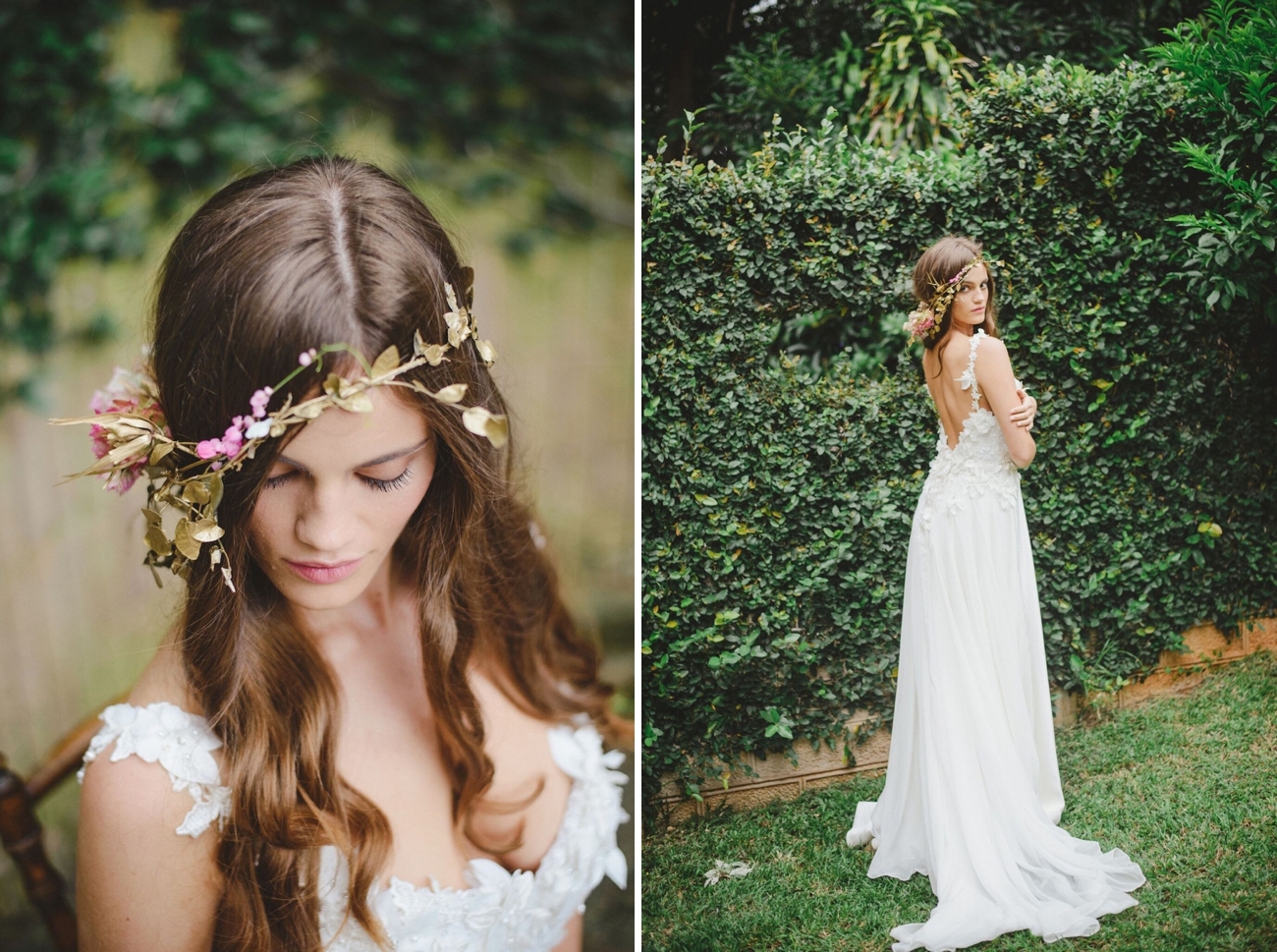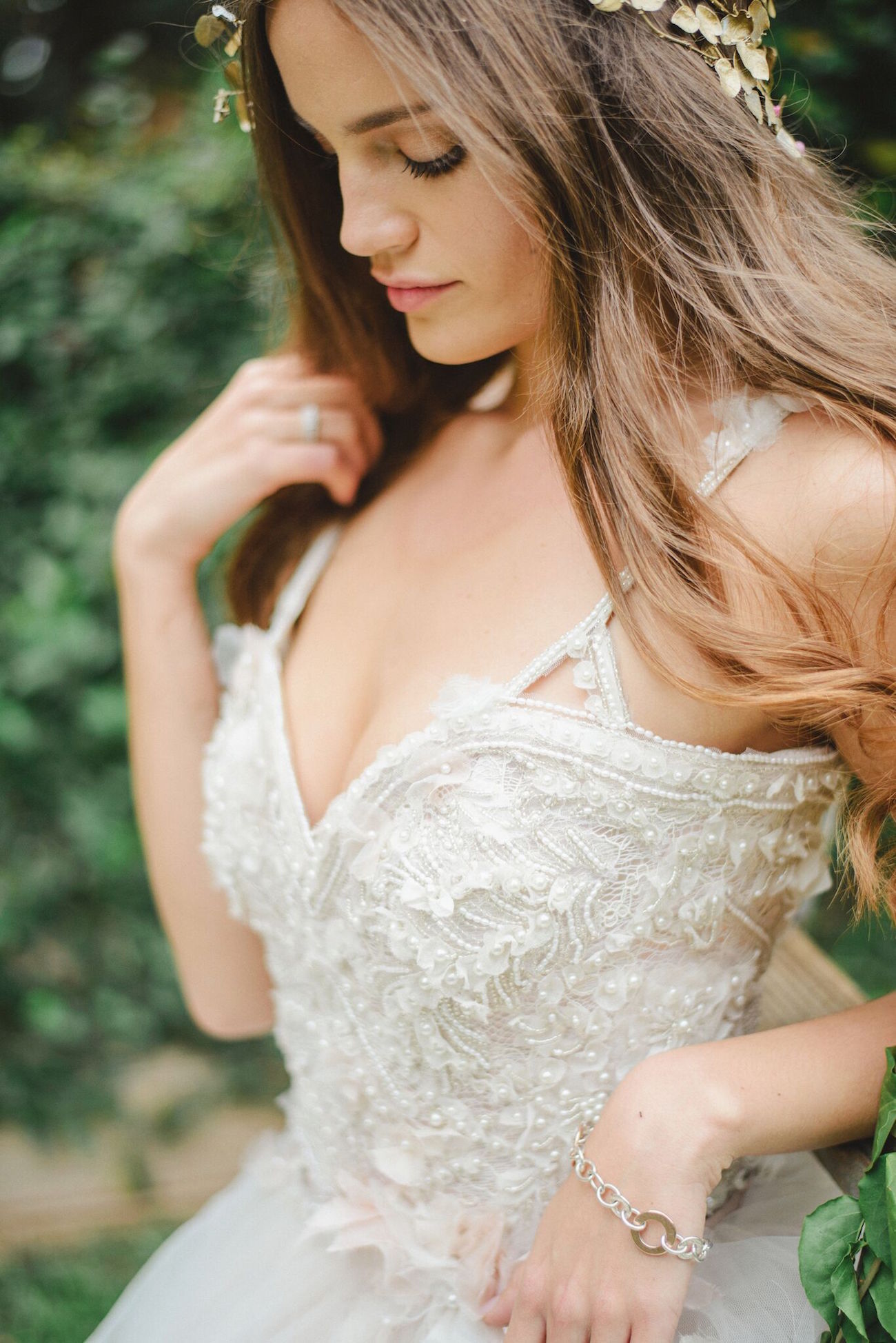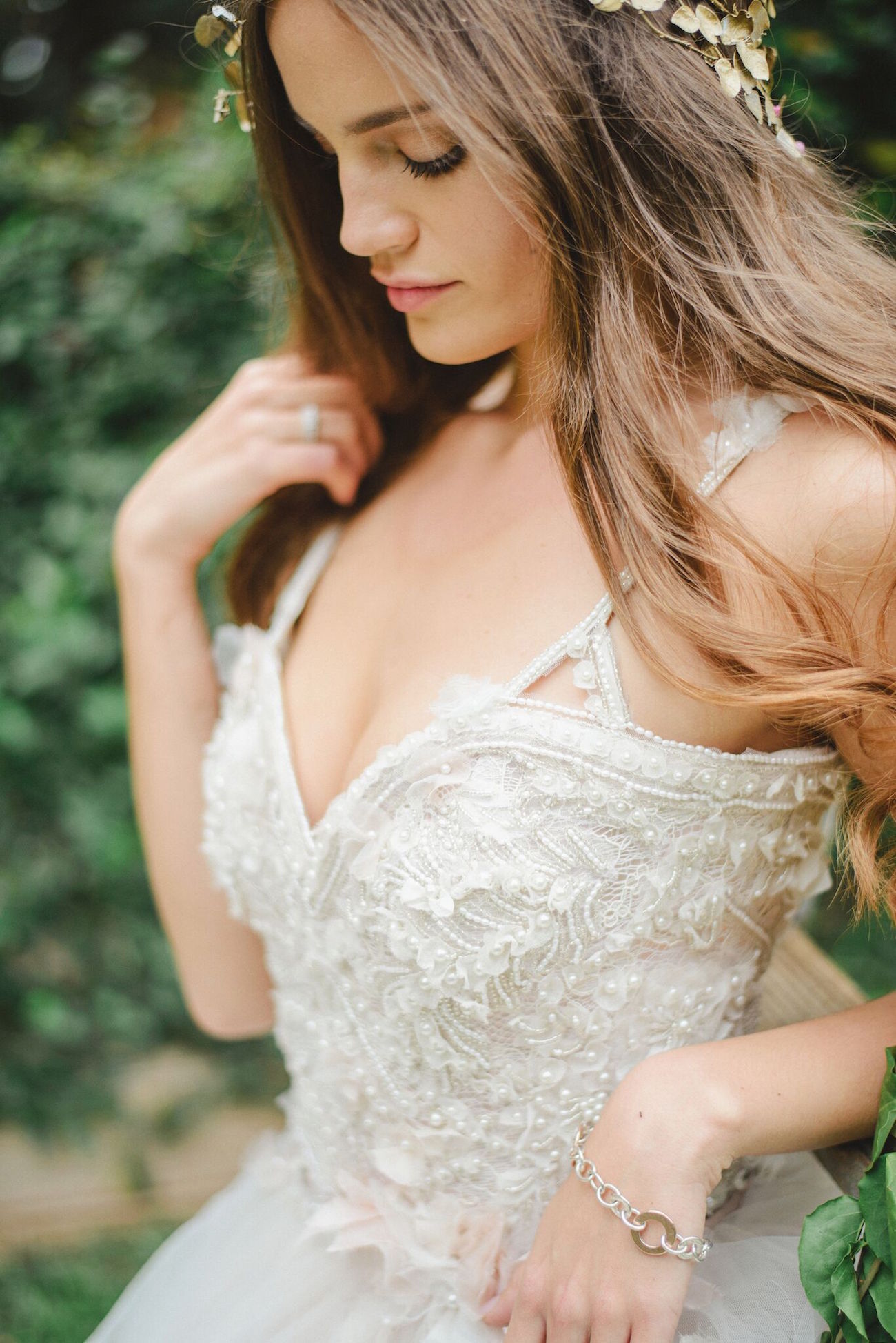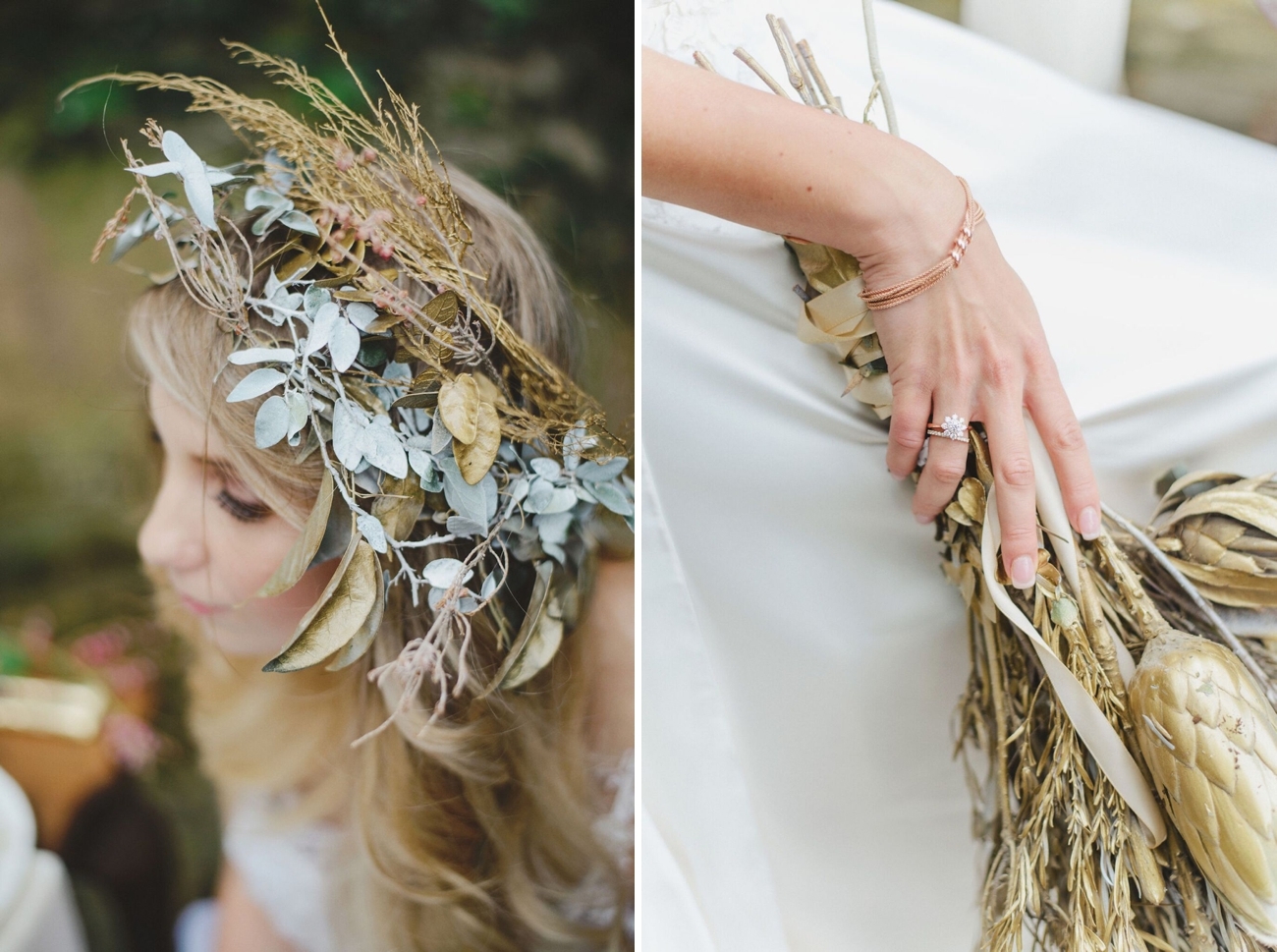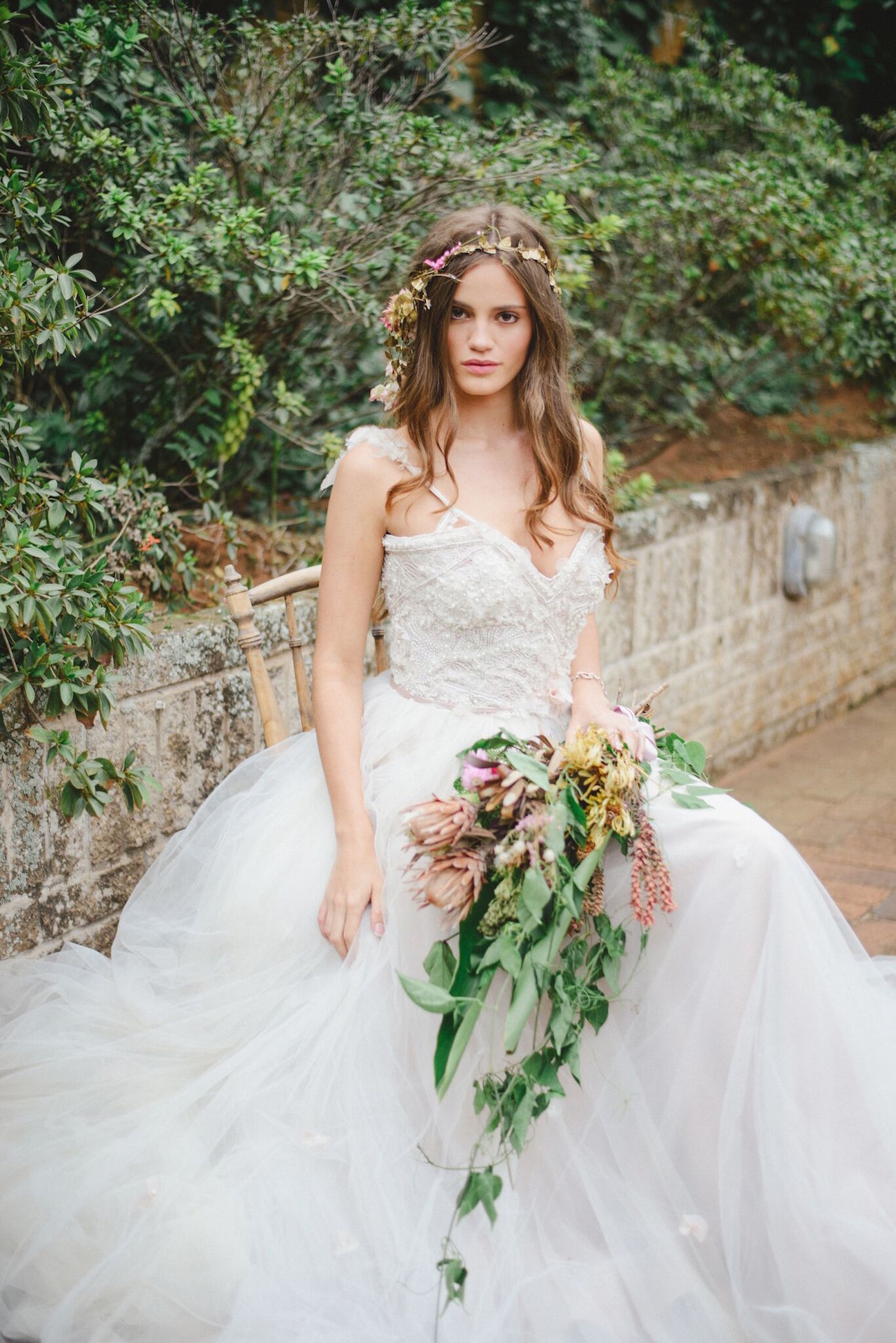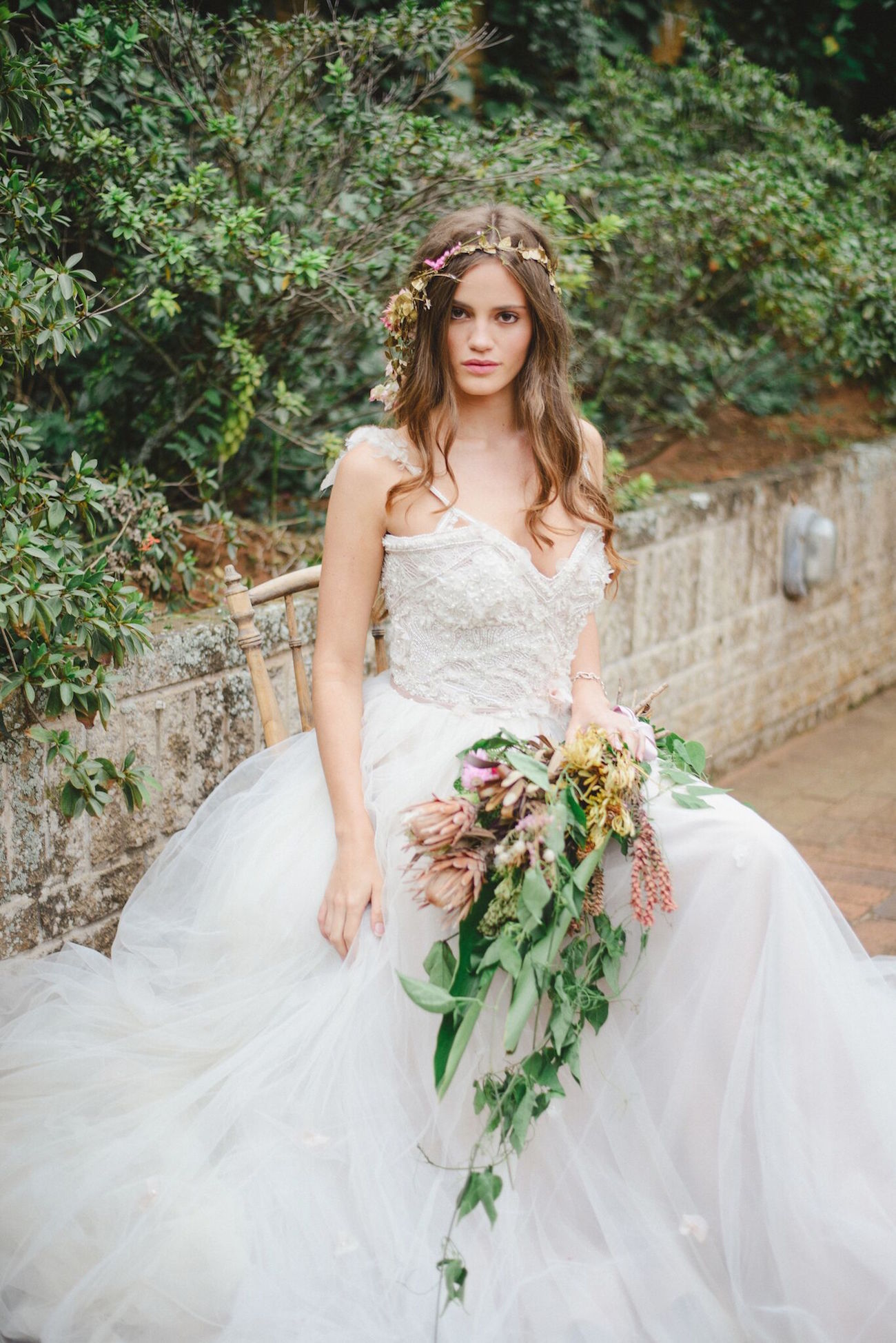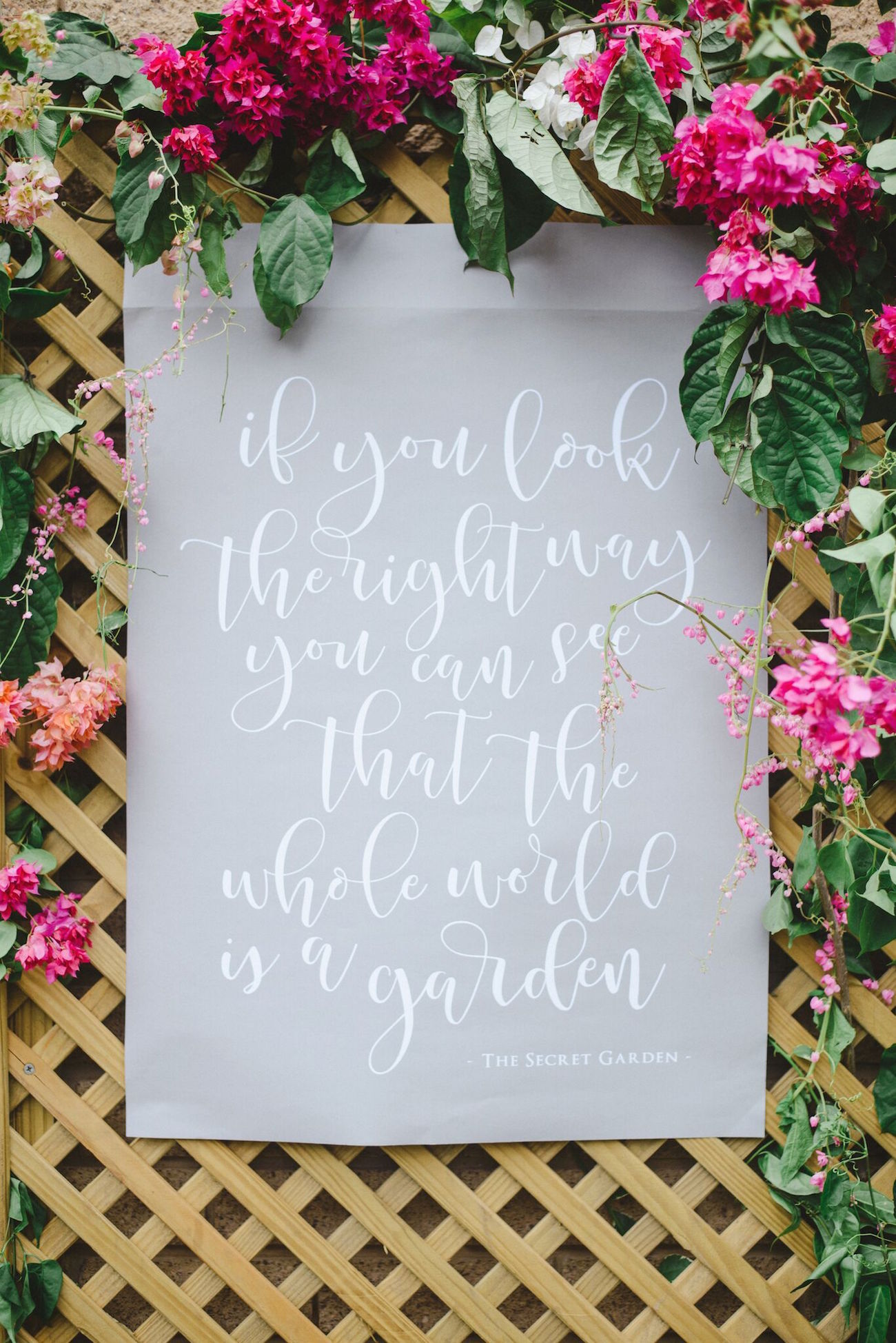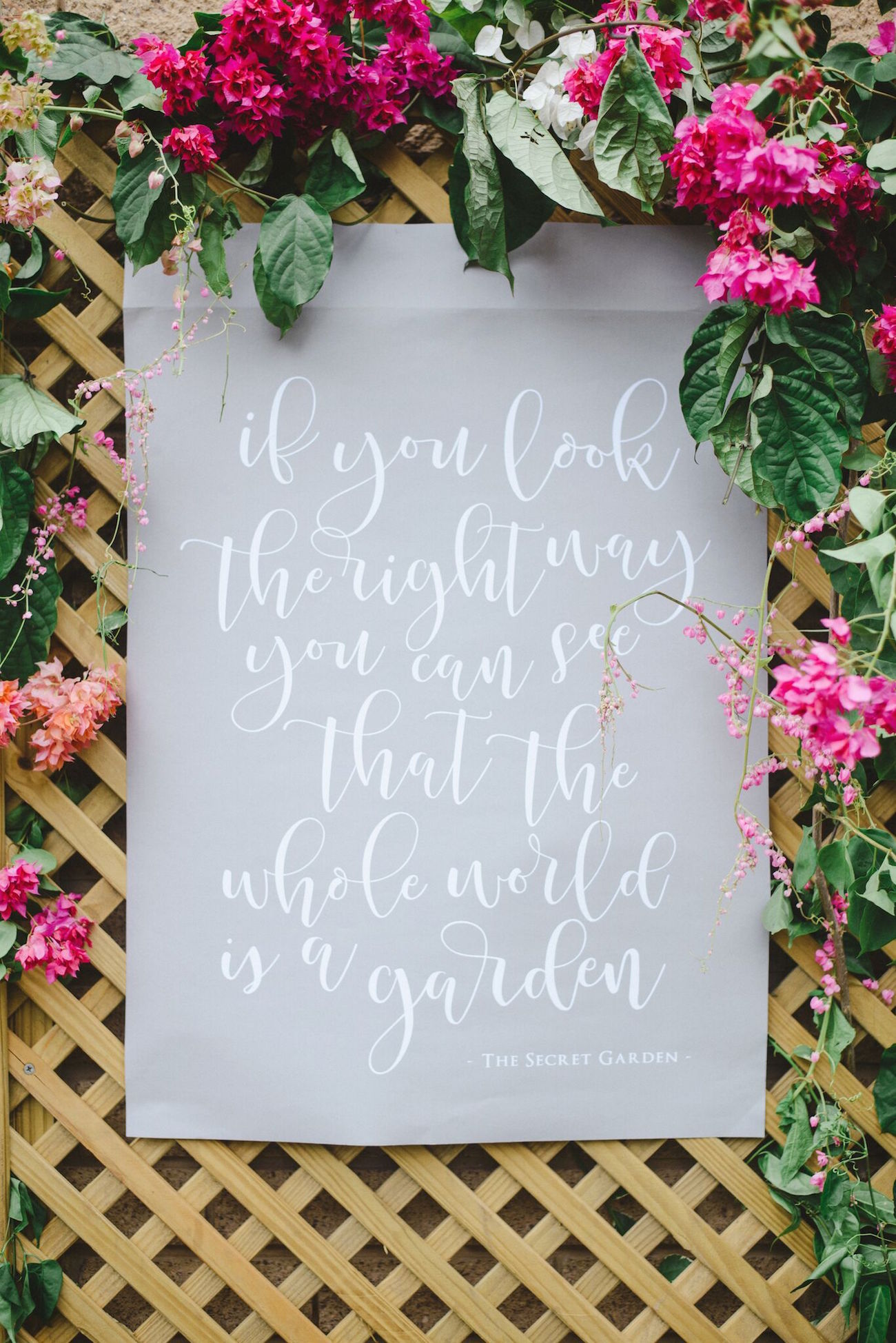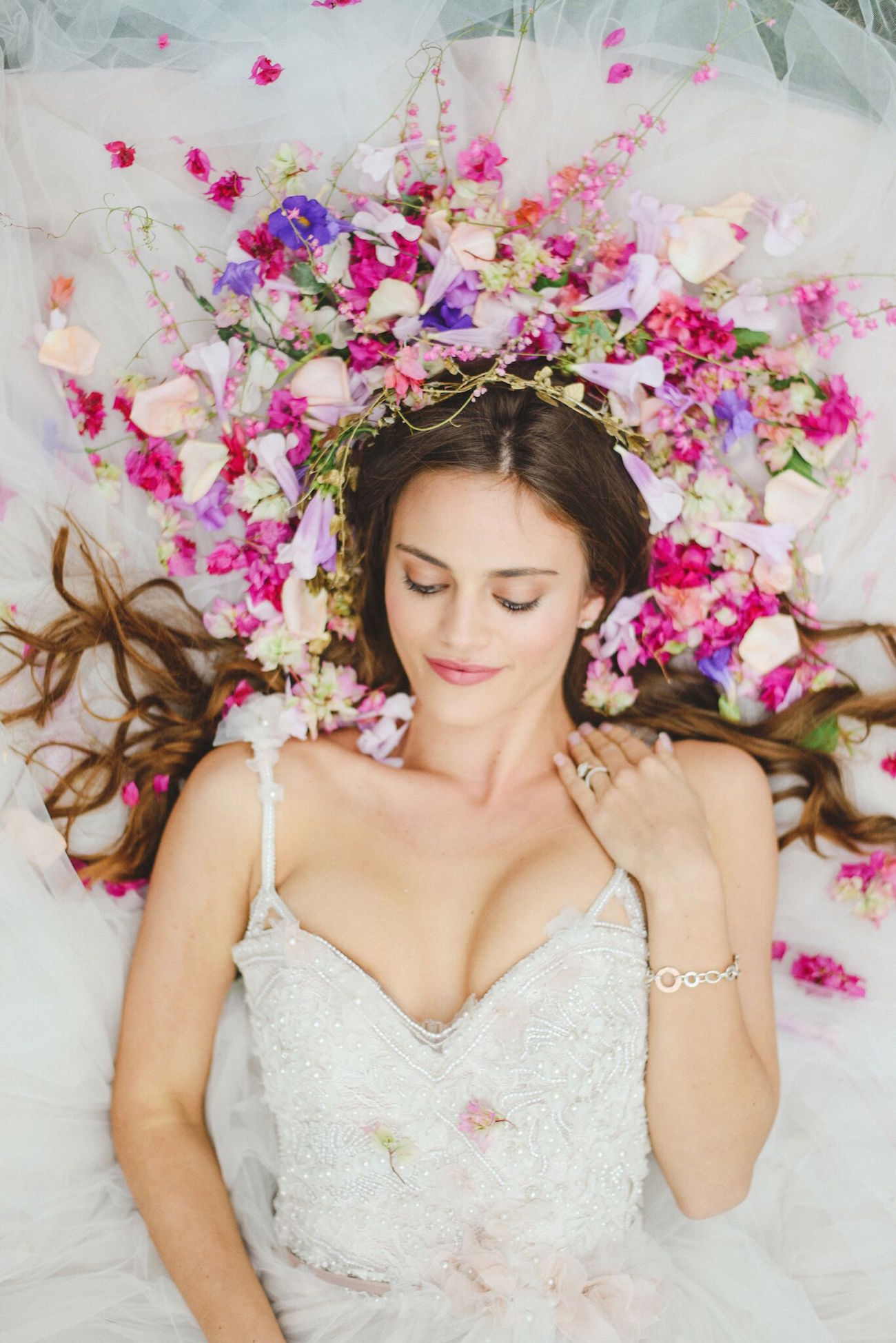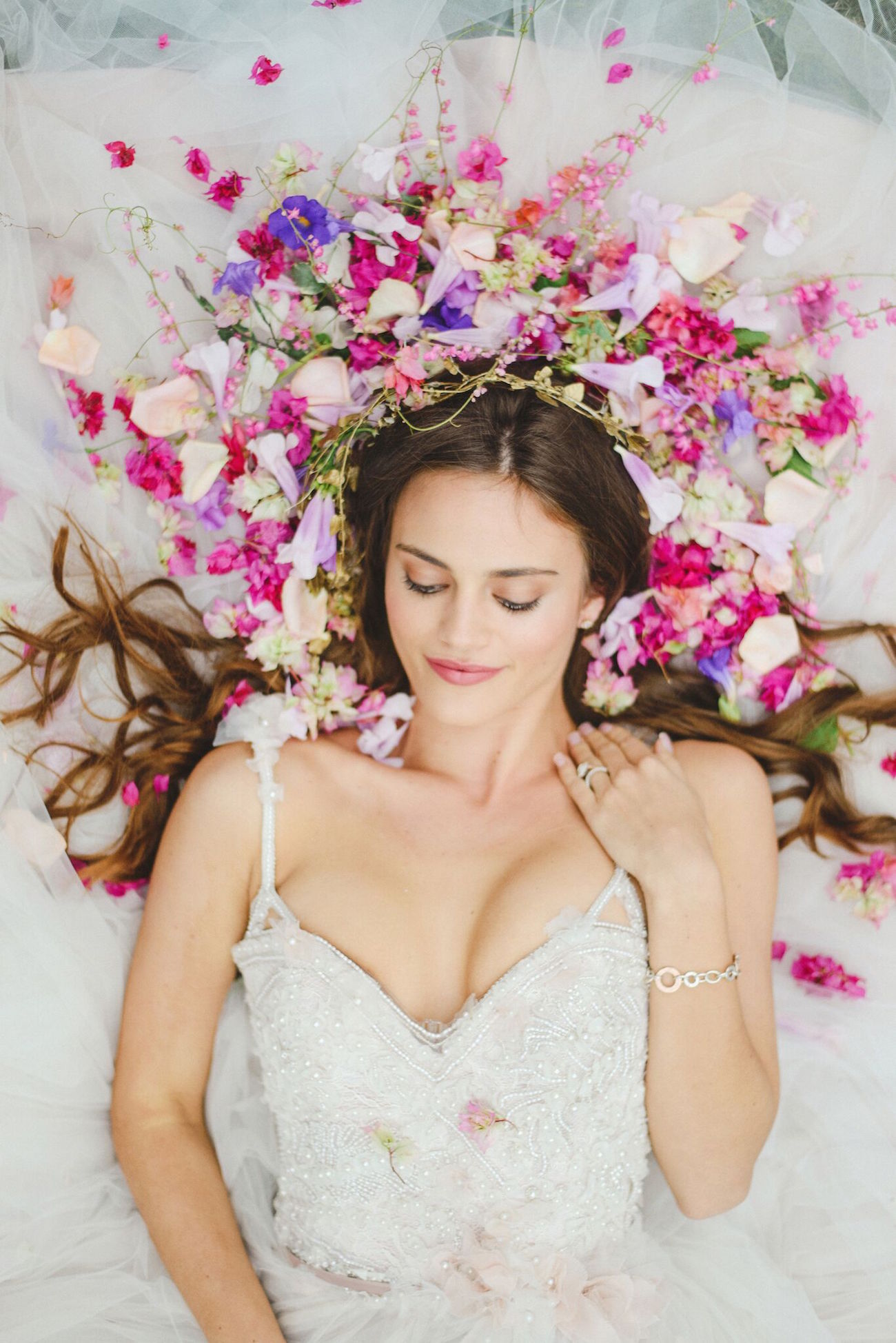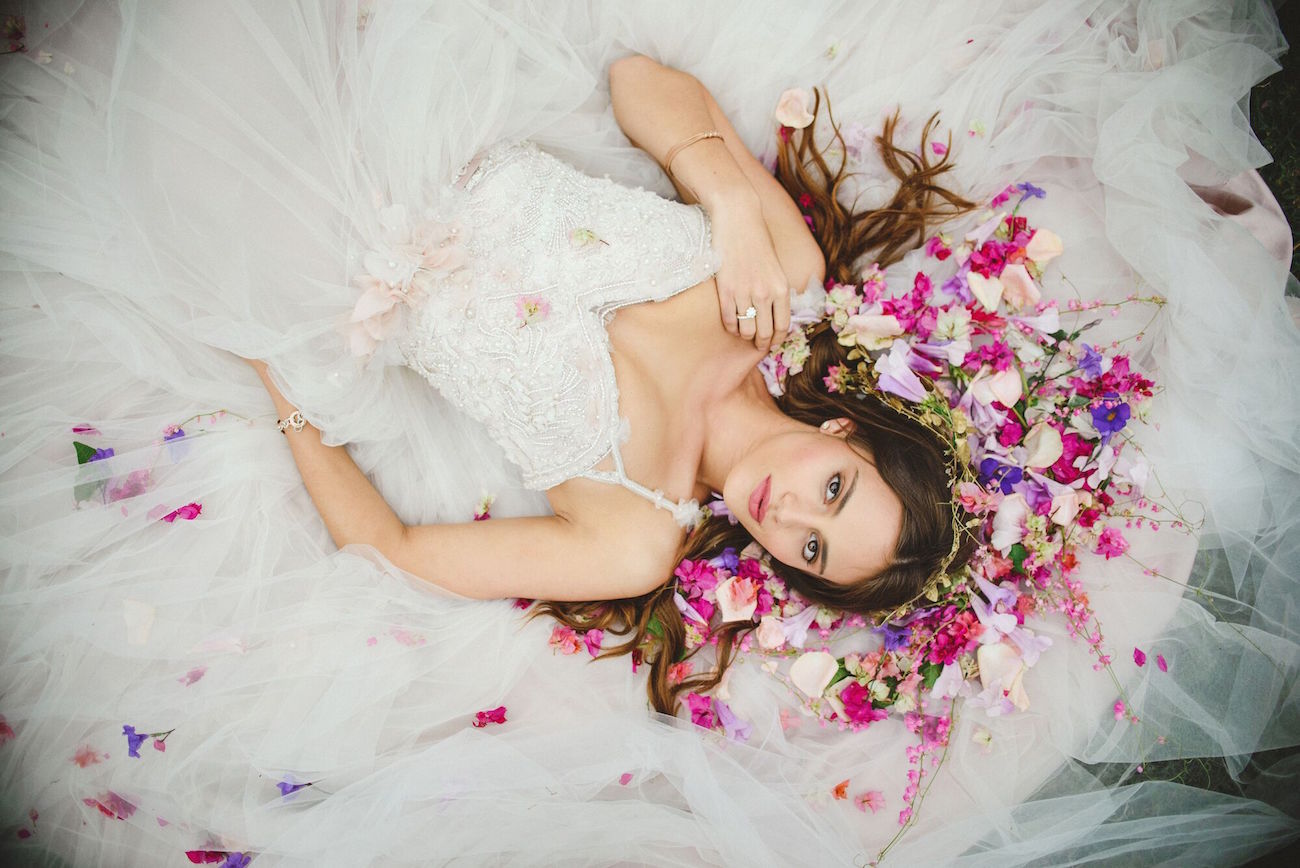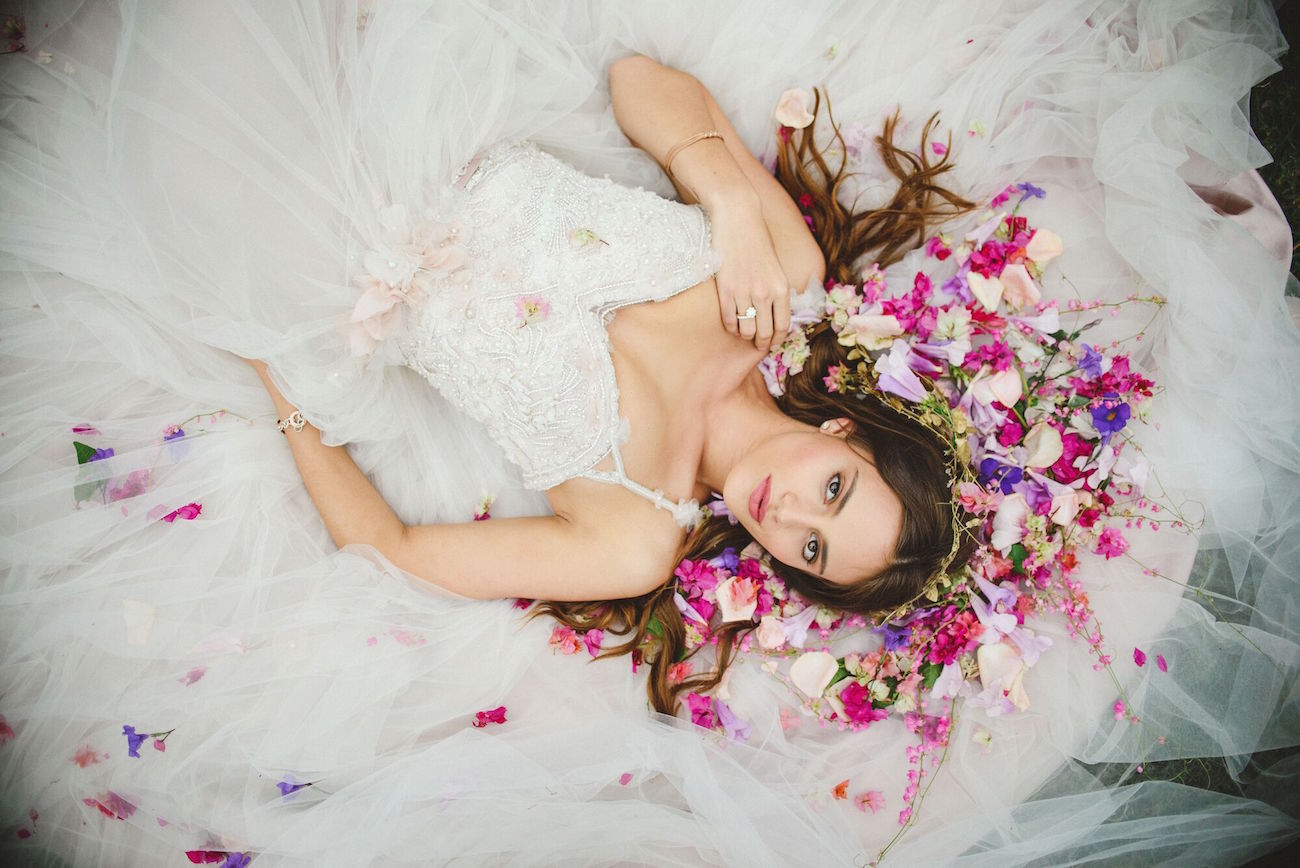 SERVICE PROVIDERS
Photography: Roxanne Davison Photography | Styling & coordination: Oh Happy Day | Flowers & decor: McCarthy Wolff + Oh Happy Day | Stationery: Ruby and Swallow | Dresses: McCarthy Wolff | Jewellery: Catalisa Jewellery | Hair & makeup: Brittany Jane Makeup and Hair | Models: Kristina and Kate from Ice Models