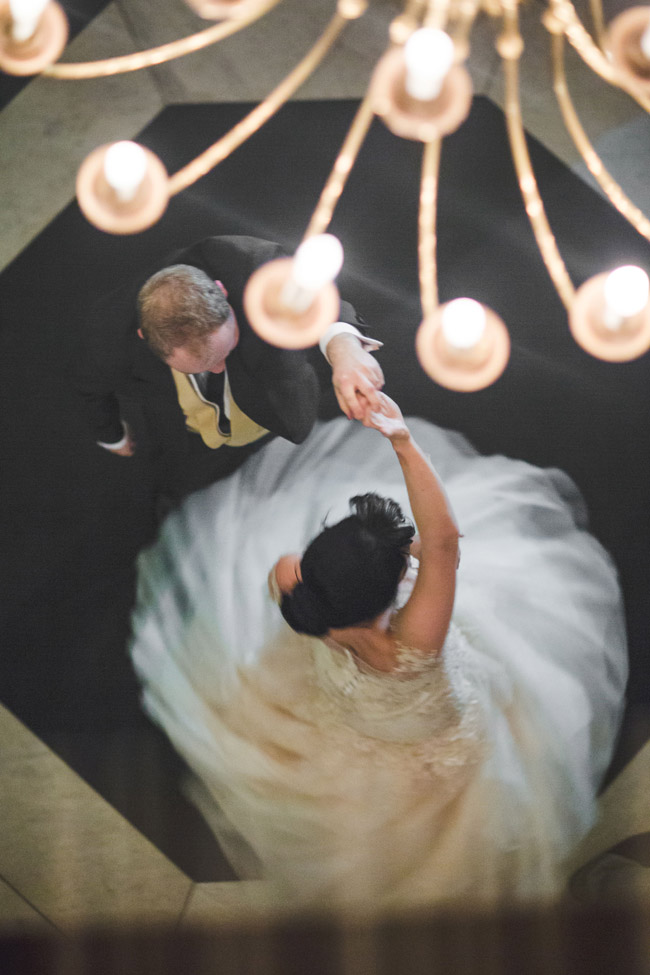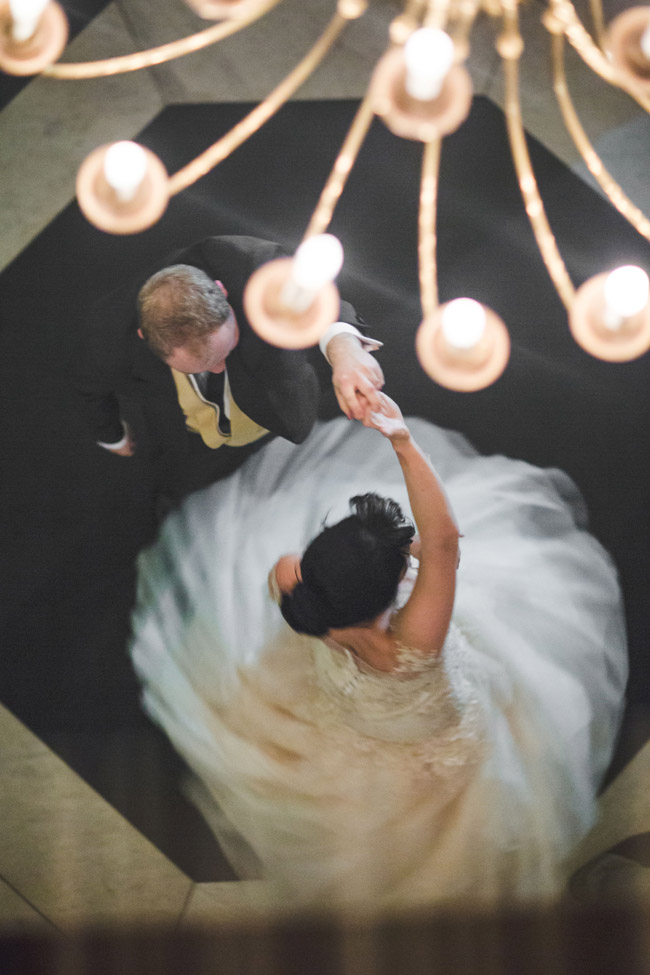 Pop question: what's 'your song'? I'll give you a minute, but chances are that you either know the answer to that one without thinking about it (nailed it!) or you have no idea and you read the title of this post thinking "yes, how DO we pick our first dance song?" If you're one of the second group (or if you're one of the first, but 'your song' is something wildly inappropriate for a first dance, it happens!) then worry not, because there is a perfect song out there for you, even if the closest you come to Fred and Ginger is standing and swaying. And today we're teaming up with Ryan Engelbrecht of specialised DJ service Silkmusic to show you how!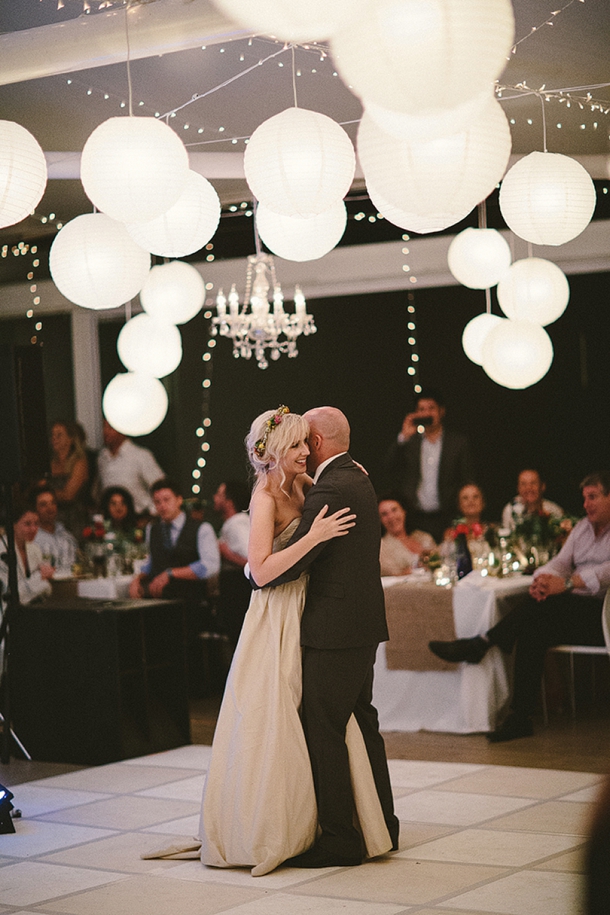 So, where to begin? A great idea is to take a couple of nights out (not too far away from the wedding) to consider your options and make a shortlist of possibilities. Listen to the songs, try them out with a little dance, and see what feels right. You'll be surprised that some songs you may think would be perfect are actually un-danceable. Plus, this way you get the perfect song AND a romantic night in with your sweetie. Here's where to start with ideas:
Your story: A song that is meaningful to you as a couple is always going to be a good place to start. You may not have a 'song' as such, but think back to the moments that have meant something to you, the milestones in your relationship. Was there a particular song playing when you met or said "I love you" for the first time? A movie you both love that has a recognisable song on the soundtrack? A concert you attended together (narrowing it down to a specific band is a start, after all). A song that reminds you of a holiday you took together, or the time when you were falling in love? Lyrics that seem to be talking about your relationship? Another lovely idea if you'd like a personal first dance is to talk to a couple whose marriage is an example to you – parents or grandparents, or friends. What was their first dance song? Choosing the same one in their honour could be a lovely tribute.
An era: Maybe a particular era of music speaks to you or your fiance? One of the advantages of picking a song from a particular time is there's a better chance that it's already a classic, and you'll be able to request it on your twentieth anniversary. Another way to go, though, is to pick a contemporary song – the idea being that it marks this happy period of your engagement and marriage (plus, nobody else you know will have used it yet). So consider both old and new songs as part of your list.
Wedding style: This is a really good place to start, because I'm guessing you're already immersed in thinking about your style or theme. Maybe you're planning something a bit boho, in which case a folk song would be perfect; or maybe you have a glam ballroom-style reception planned, in which case, bring on the Sinatra!
The actual dancing: This is something that often gets overlooked. Is there a particular style of dance you'd prefer to do? Most guys I know are terrified by the idea of 'performing' in front of guests, so finding out what would make him comfortable is a really good place to begin. If you're taking dance lessons, ask your teacher for suggestions for the appropriate dance or beat for the steps you've learned. And don't forget the bride's dress and what's actually possible movement-wise!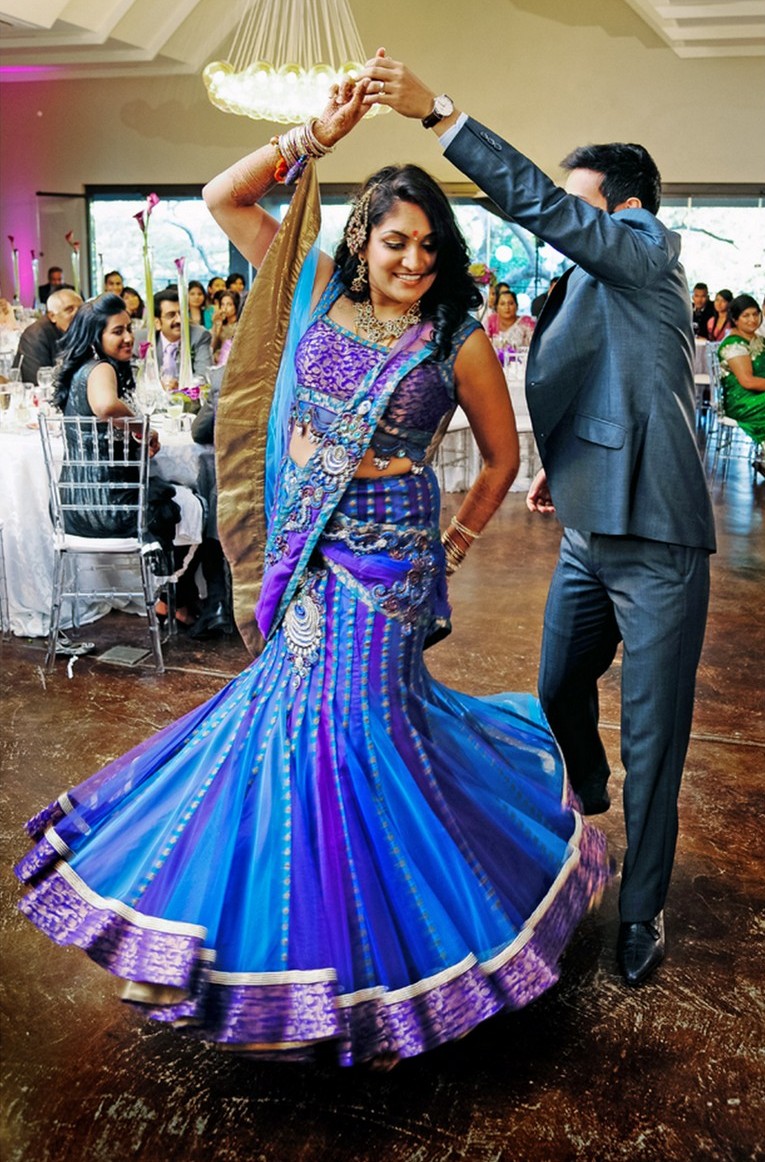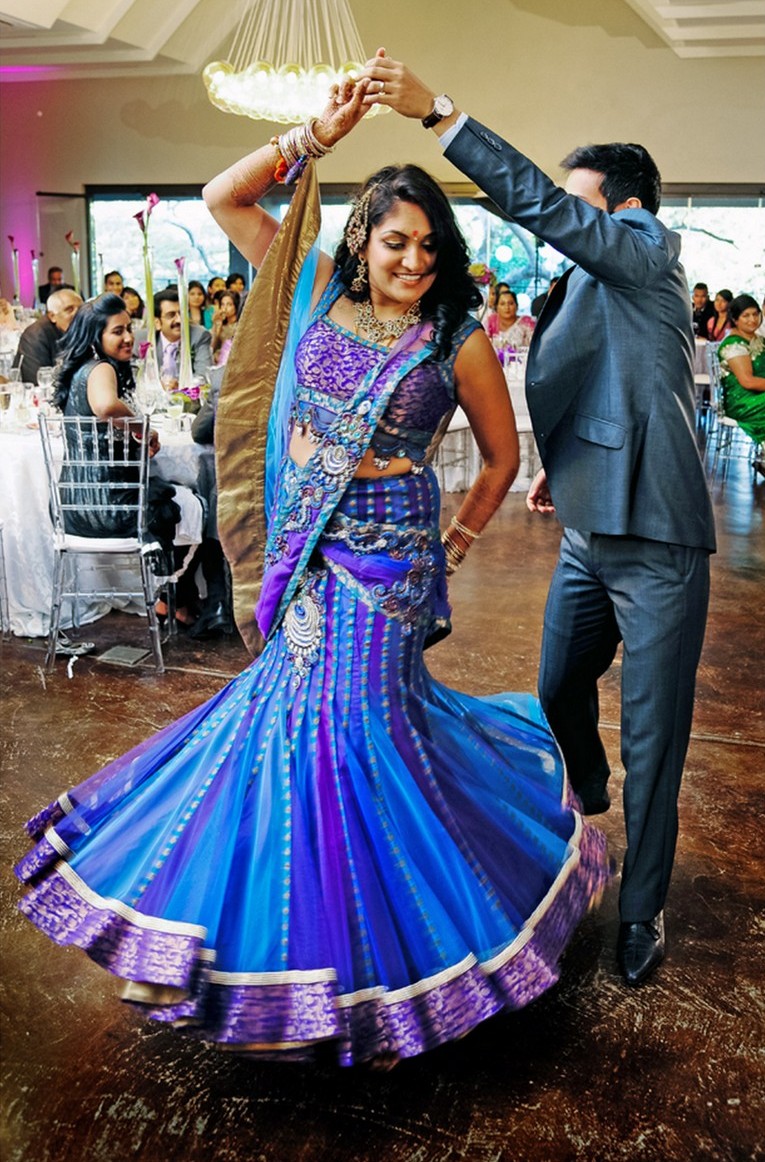 So now you have your shortlist, what else do you need to take into account?
Lyrics: Ja, no kidding. I once read that 'I will always love you' is one of the world's top all-time top wedding songs. Okes, it's about a breakup. Make sure you go beyond the chorus when considering the lyrics to ensure you're not staring into each other's eyes mouthing "if I should stay I would only be in your way". Um… no. (Oh, and 'Every breath you take'? That one too.)
Time: There's nothing worse (for everyone) than a first dance that seems never to end. Aim for a maximum of three minutes, or have your guests join you after the first part of the song (make sure bridesmaids and parents are primed to get on the dancefloor at your signal).
The band: If you have a live band instead of a DJ, be sure that they can cover the song you want – and that you like their version!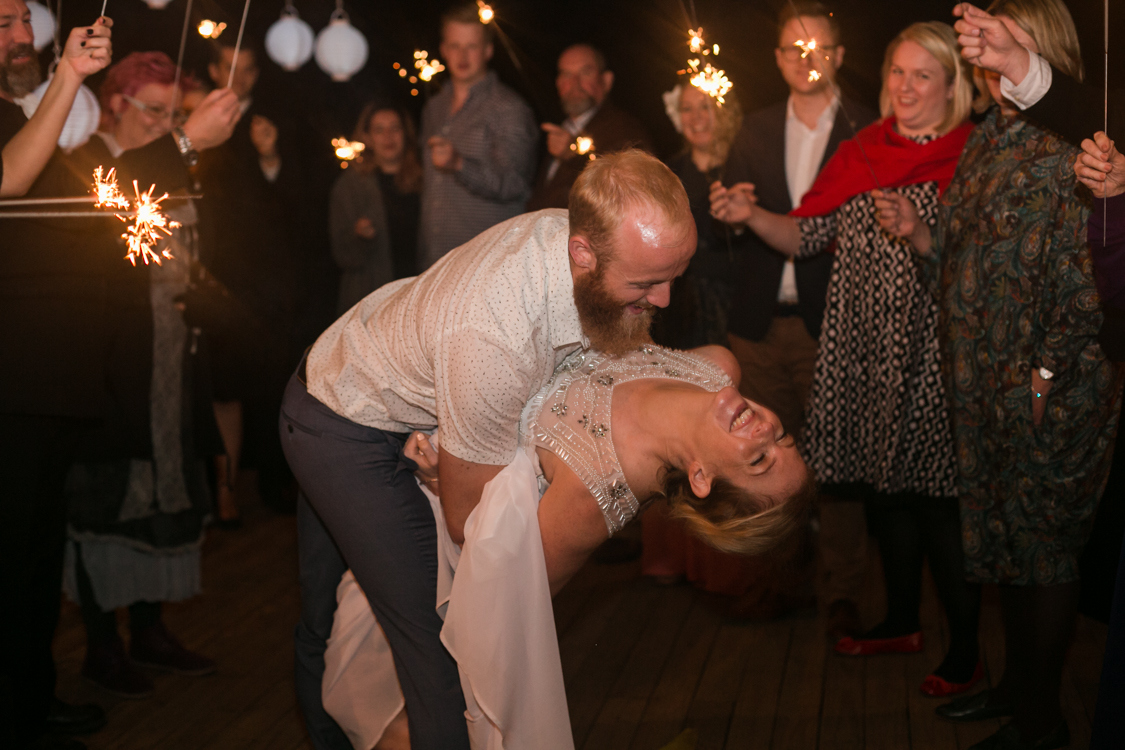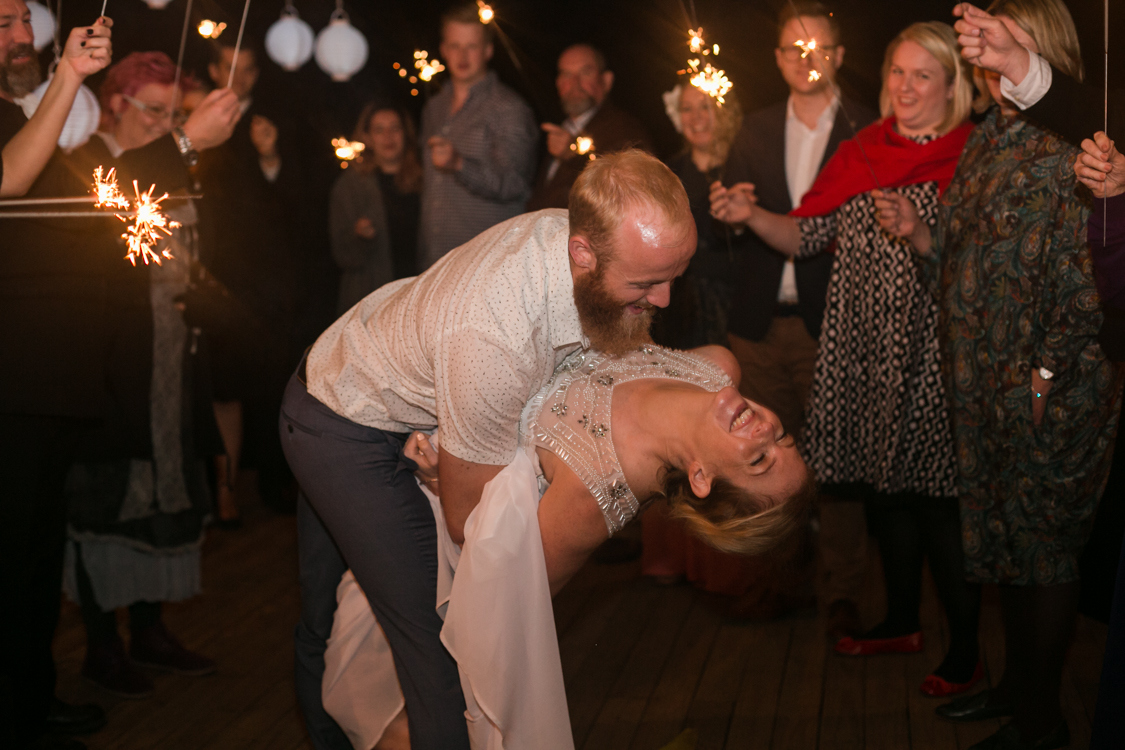 We asked Ryan for his recent faves for opening the dance floor:
'Can't Take My Eyes Off You' by Frankie Valli
'How Sweet It Is (To Be Loved by You)' by Marvin Gaye
'All of Me' by John Legend
'At Last' by Etta James
'I Won't Let You Go' by James Morrison
'Still Falling for You' by Ellie Golding
'Over the Love' by

Florence

+

the

Machine

'Let's Stay Together' by Al Green
'

I

Wanna

Dance

with

Somebody

(Who Loves Me)' by Whitney Houston
'La Vie en Rose' by Louis Armstrong
'Let's Stay Together' by Maroon 5
'Photography' by Ed Sheeran
'Thinking Out Loud' by Ed Sheeran
'You Are the Best Thing' by

Ray

La

Montagne

'Swallowed in the Sea' by Coldplay

'SHUT

UP

+

DANCE'

by Walk the Moon
'With a Girl Like You' by The Troggs
'Sky Full of Stars' by Coldplay
'Dancing in the Dark' by Bruce Springsteen
'I'm Yours' by Jason Mraz
'Sleeping Sickness' by City and Colour
'Old Pine' by Ben Howard
'We've Only Just Begun' by The Carpenters
'Home' by

Edward

Sharpe

and

the

Magnetic

Zeros

'Kiss Me' by Katie Melua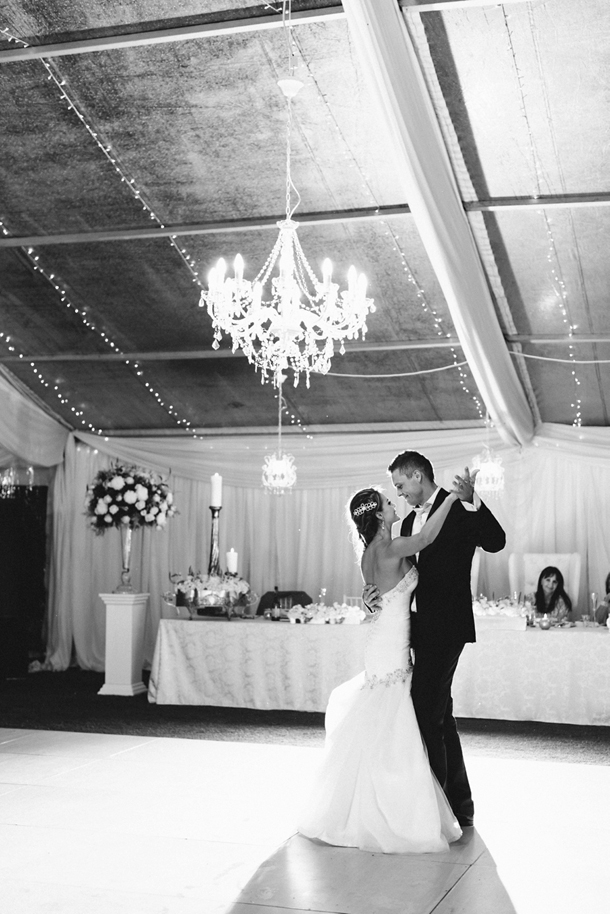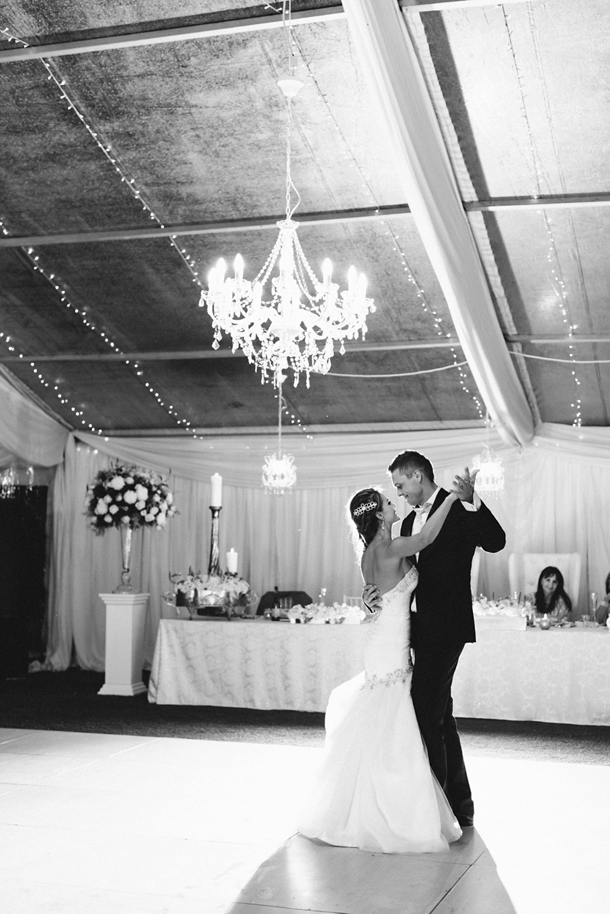 Ryan's Top First Dance Tips:
For a fun twist on the first dance, you could have a double-barrelled first dance, going from a slow dance to a fast one. My wedding song was David Gray's 'Sail Away', mixed into Crystal Fighters' 'You & I'!
The first dance can be done as you walk into the reception, after the cutting of the cake, or just before the dance floor opens.
A great idea is to supply the DJ with an mp3 of your first dance, as it may have different remixes.
If you don't want to dance on your own to the full song, get the wedding party to join in, or to open the dance floor for you.
Buy large sparklers for your wedding planner to hand out to guests – it creates a great first dance atmosphere!
Don't let your DJ use too much lighting, and definitely not a laser, as this will affect the photography.

About Silkmusic
Silkmusic is a specialized DJ service. We have the knowledge and expertise to ensure your special day is not only unforgettable but most importantly – we recreate the picture you have painted in your mind so it's exactly as you imagine it to be. We'll bring your picture to life by helping you choose the entertainment that complements and enhances your special day. Whatever style and era your taste speaks to, we have the perfect bespoke packages for you including one-on-one service. We'll go above and beyond to make sure all requirements are met with professionalism and attention to detail – allowing you peace of mind to relax and enjoy.
Image credits: 1- Lilac Photography on SBB | 2- Sybrand Cillié on SBB | 3- Bodhi Vision Photography on SBB | 4- Long Exposure on SBB | 5- Louise Vorster on SBB


*This post was sponsored by Silkmusic, but all opinions are our own. Thanks to all our sponsors for making it possible for us to share daily inspiration on SBB!*