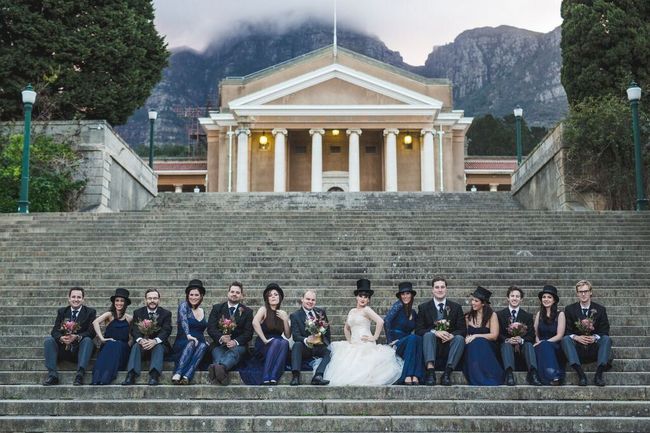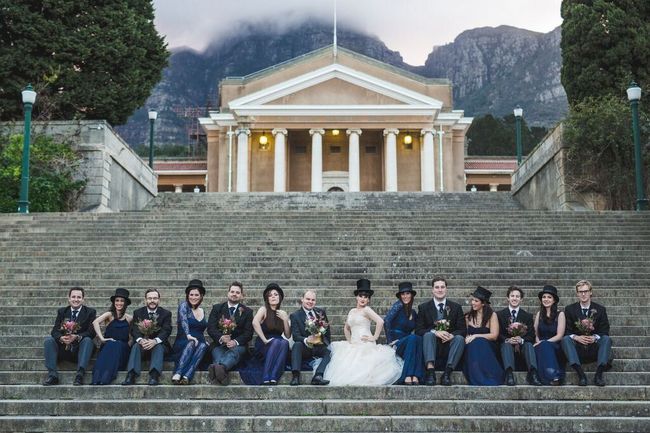 When I talk about a city wedding, I'm often thinking of chick city slicker style, or an edgier industrial urban look. But there's another kind of city wedding, and cities like Cape Town are absolutely perfect for them. I'm thinking of those that tap into the historical aspects of our cities, the period architecture and antique decor that are the hallmarks of a bygone era. That's what today's couple, Rouxle and Shaun, who were married in beautiful Cape Town, chose to do. They selected a formal dresscode for their guests and then rocked the look themselves (with the groom in top hat and tails and the bride in an exquisite Janita Toerien gown – oh, Janita, we love you so!). And, after a church ceremony, they had their reception in a beautiful historical building, the Cape Town Club, which was the perfect atmosphere for their vintage-loving style. With a touch of Delft and a few (handmade!) nods to the winter weather, as well as a fit-for-royalty palette of rich jewel colours, the picture was complete. Lilac Photography were there to commit that beautiful picture to film.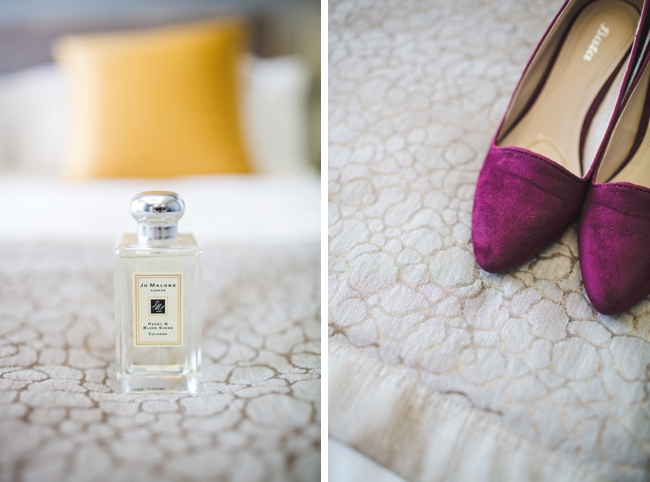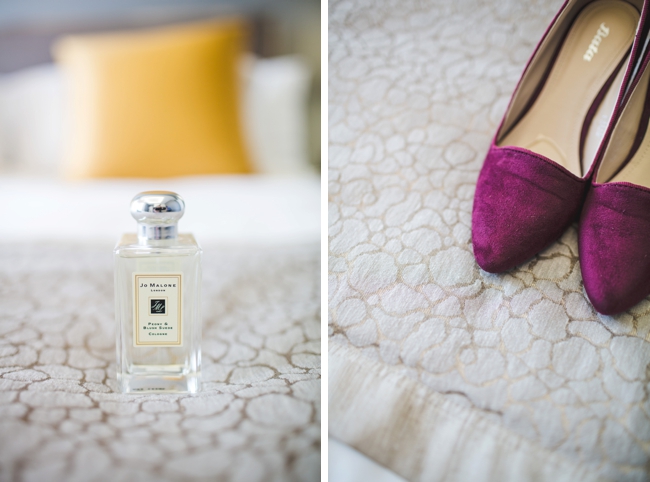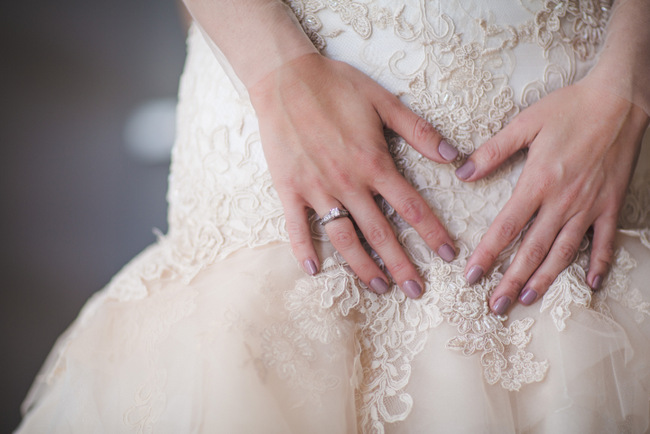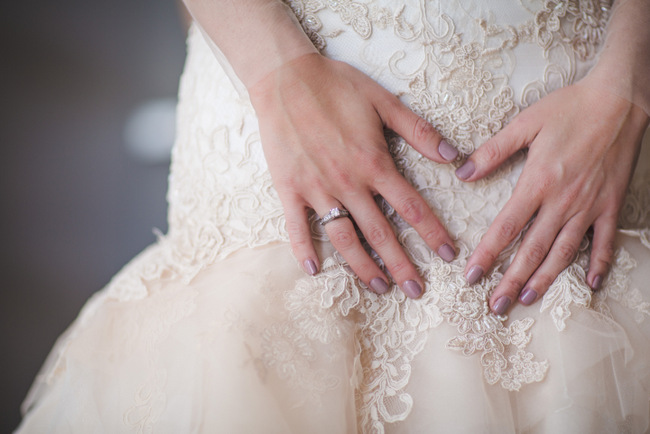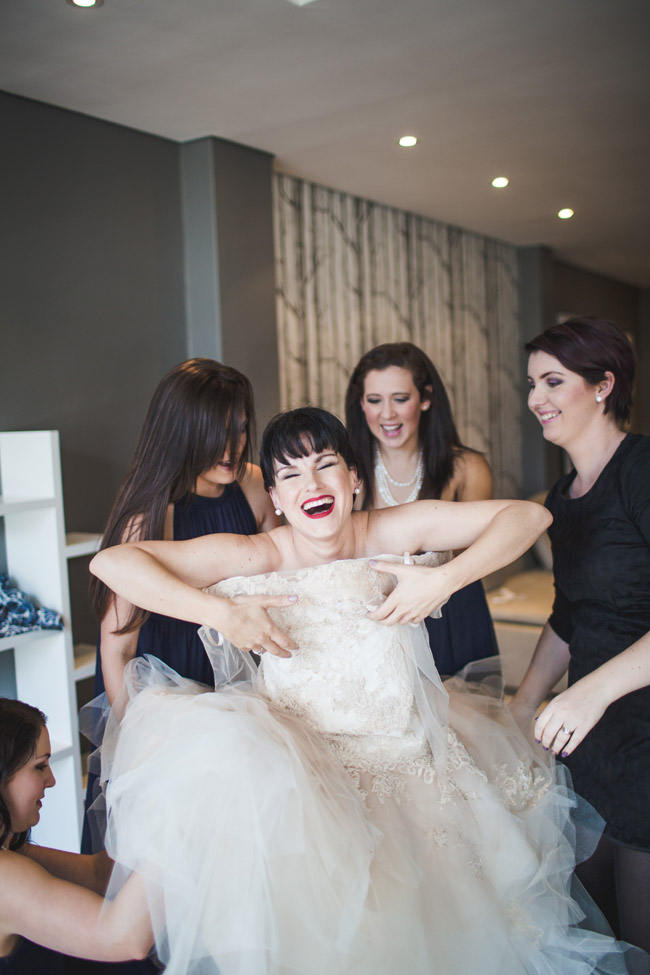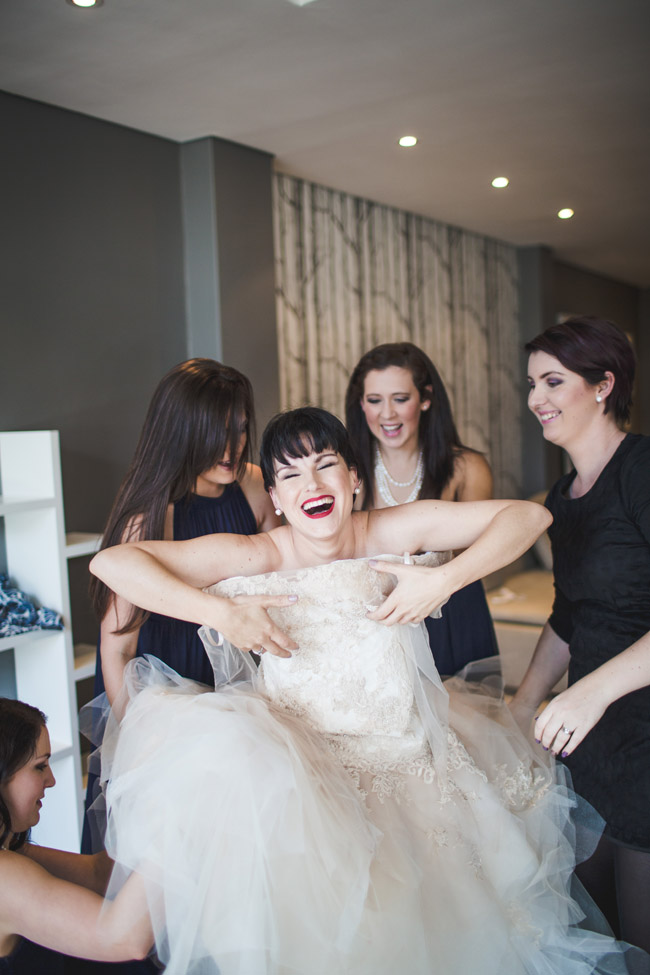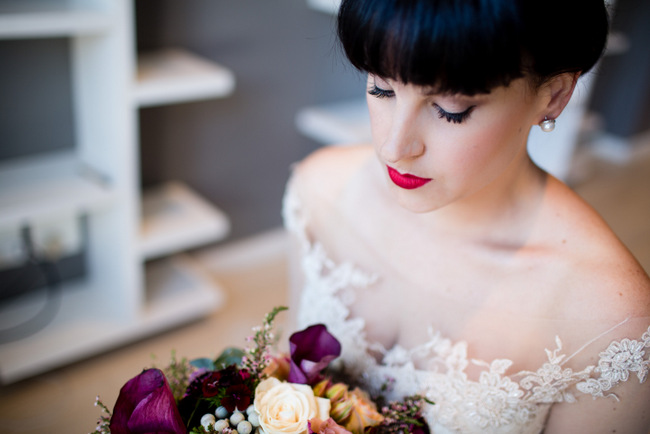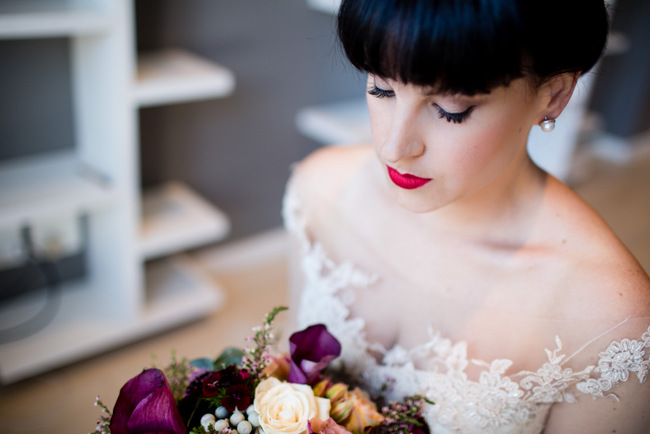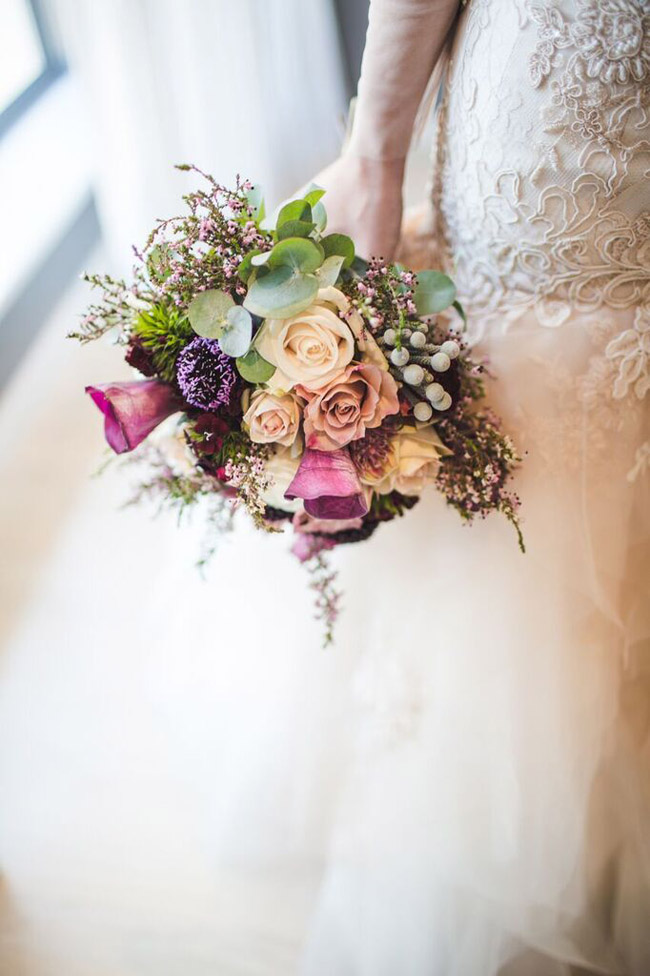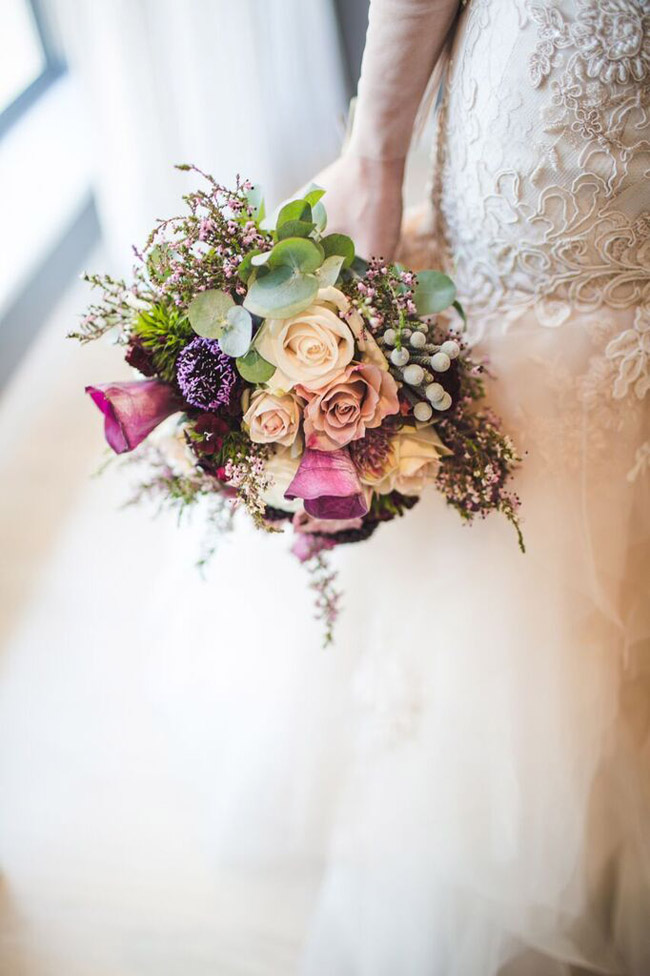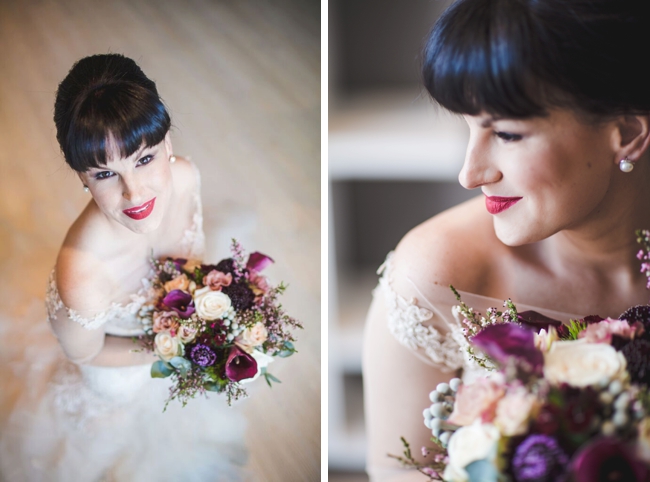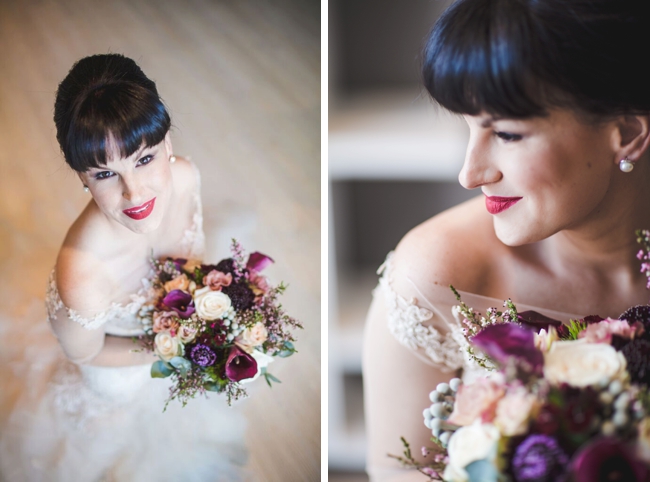 Love Story
We both worked in Helen Zille's office, managing her affairs as leader of the Democratic Alliance – Shaun as her Political Assistant and I as her Public Liaison Officer, managing her correspondence. We had met at work before I joined him in the Leader's Office, when I had just joined the Democratic Alliance parliamentary staff in 2010. I was quite shy of him, so I sent one of my colleagues, Dian, to go and ask him a work related question on my behalf. The next moment he came straight to my desk and said I needn't be shy and can always approach him with any queries. Well, we became friendly to such an extent that I often played practical jokes on him in the office. Getting through an election campaign and managing the Leader's campaign can be grueling and can take its emotional toll. Shaun and I supported each other a lot during the 2011 Local Government elections. We could often confide in and comfort each other, when the going got tough. Before the December holiday of 2011, I had received another posting as the DA's constituency manager for Stellenbosch and Franschoek. It was at a farewell party that one of our colleagues, Hayley, blurted out loudly in front of all of us, to great blushing from me – that now that I was leaving for a separate structure of the party, Shaun could ask me out on a date. How fortuitous that proved to be. During that December holiday, we realised that we missed each other. The very first working day of 2012, Shaun plucked up the courage to ask me on a date, to which I agreed! He came and picked me up for our date that Friday night, bringing along white roses, and took me to the Azure Restaurant at the Twelve Apostles! Typically over the top! We have never looked back since then.
The Proposal
We had planned a trip to stay over at the Fugitive's Drift resort in KwaZulu-Natal, so I always suspected he would ask me then. He did, however book a vintage train journey from the Cape Town Station to Simon's Town on the day before we were due to fly to Durban. So we climbed onto this vintage steam train in vintage attire, something that Shaun had suggested – that should have been my first hint. When we arrived at the Simon's Town station, I was surprised to see a cream Jaguar MK II waiting for us, complete with chauffeur and champagne. Shaun had organised a peninsula journey in this classic car for us. Little did I know he had a whole day's programme worked out for us. We drove all the way around the Atlantic seaboard and went for whisky tasting at the Waterfront, high tea at the Mount Nelson and dinner at the Taj restaurant. Realising that this was the big day, I was beginning to wonder when he was going to come round to the proposal bit. After dinner, we went back to the Mount Nelson for some port – Shaun loves his ports and sherries. Sitting in a quiet corner of the lounge, he waited for the ideal moment to hand me a most romantic letter, specially embossed and decorated, to ask me to the share the rest of our lives together. He then went down on his knee and I burst out in tears as he asked the most special question a gentleman can ever ask: "will you me marry me?"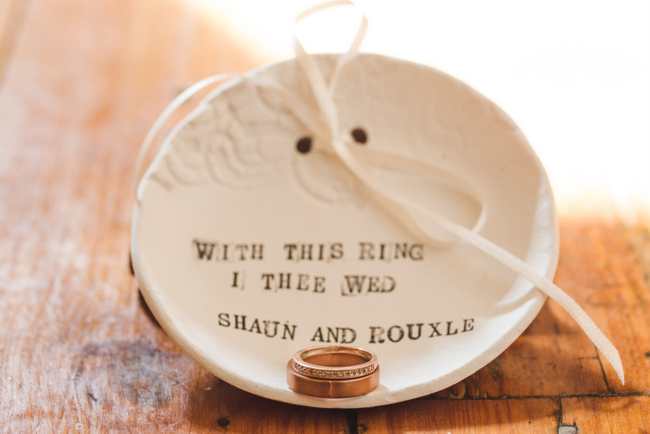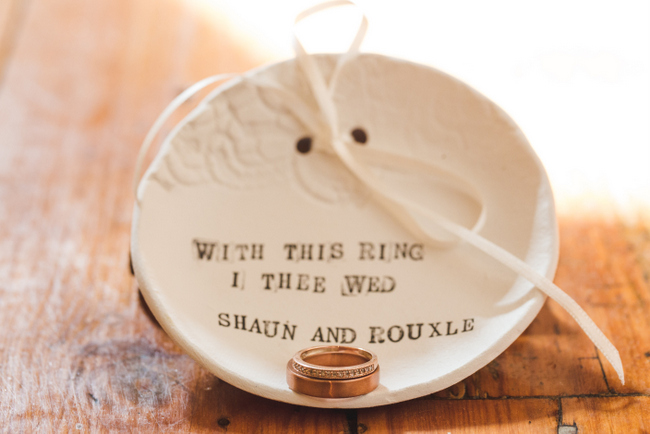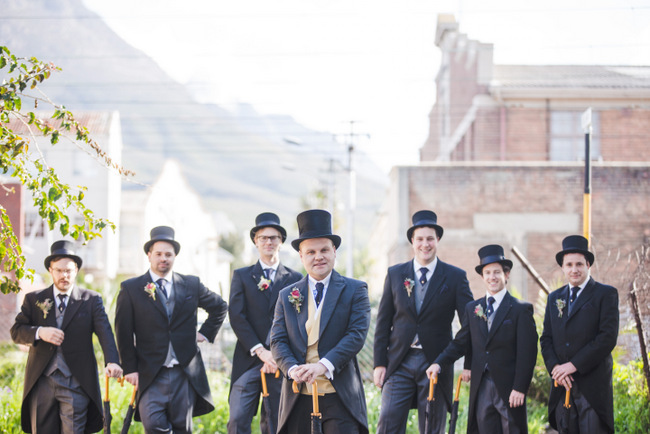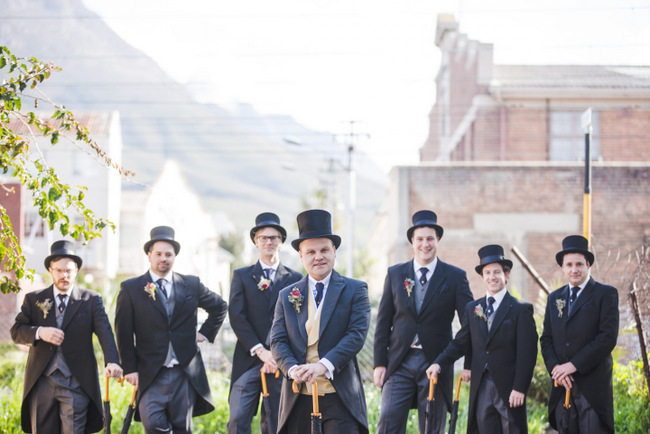 The Venue
We knew we wanted to get married at the parish church, St Michael & All Angels in Observatory, that we attend on Sundays, and therefore had to pick a reception venue nearby. This meant that we had to look in the immediate Southern Suburbs or the City Bowl. Both of us are members of the Cape Town Club, the historic social club that caters for the political, legal and business fraternity. When we were once socialising with the Club chairperson, he suggested that we get married in the Club itself and we were sold. Edwardian elegance, old world charm and a warm embracing atmosphere fitted exactly with the nostalgic and period feel that we were going for with a winter wedding. Its wood panelled walls, Chesterfield sofas and other antique furnishings showcased the splendour of an earlier era. Moving from the ladies' tearoom and gentlemen's library up the lavish staircase to the dining hall, all the time surrounded by portraits of historic figures, was like reliving a formal dining ritual right out of Downton Abbey!

Wedding Style
We love all things about the Royals (I even have a DVD of Princess Catherine and Prince William's wedding!), Downton Abbey, English village vibes, and anything antique, preferably Victorian or Edwardian. Even our home has an old-English cottage charm. So I wanted a wedding fit for a queen. I wanted my guests to dress up and attend in their formal finery, something we don't often see these days. I think post high school and university one rarely has the chance to dress up, and we decided to specify our dress code as strictly formal. I wanted to combine my love for old world glam with beautiful Cape Town and its features. The venue itself fit that mould perfectly.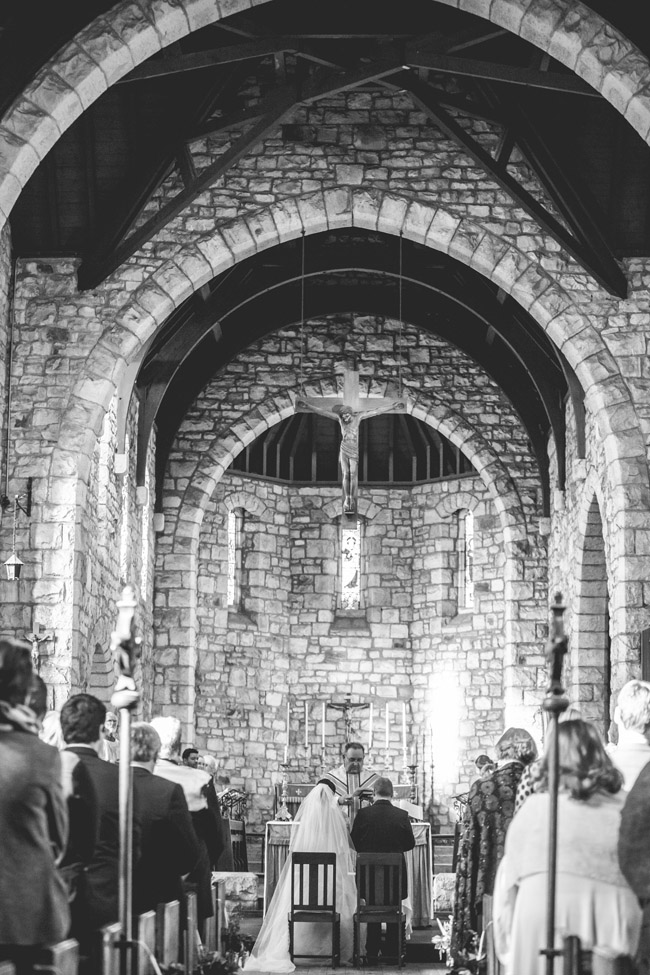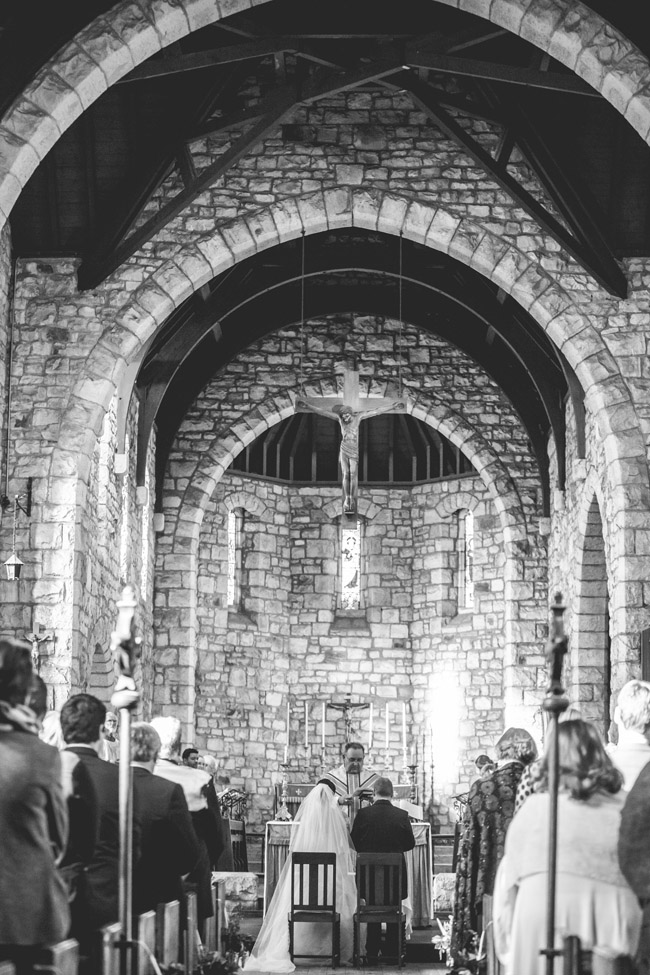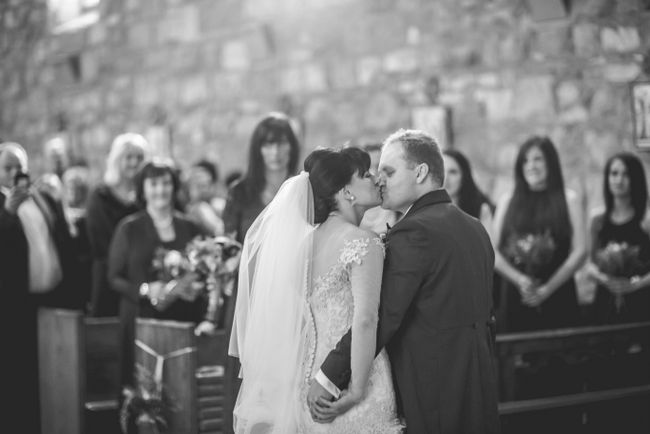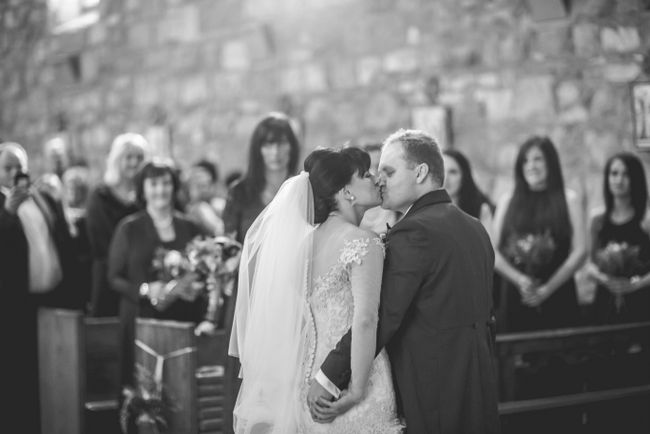 Wedding Details
I did some Pinteresting like every bride, but attained ideas from various sources, movies and series. I knew I wanted to incorporate vintage elements without having the typical vintage wedding. I probably decided on the wedding colours even before we were engaged, but Delft seemed like a natural fit to compliment the style and colour scheme. Delft patterns are a reminder of my childhood as we used to have dinner from a delft printed plate every night! I wanted people to say "this wedding is so you", and hearing that at the wedding was one of the best compliments, staying true to our own style.
DIY Elements
My grandmother knitted brooches for each female guest and that was very special to me. She also made beautiful hangers for guests to hang their coats on. My mom made blankets for the church service.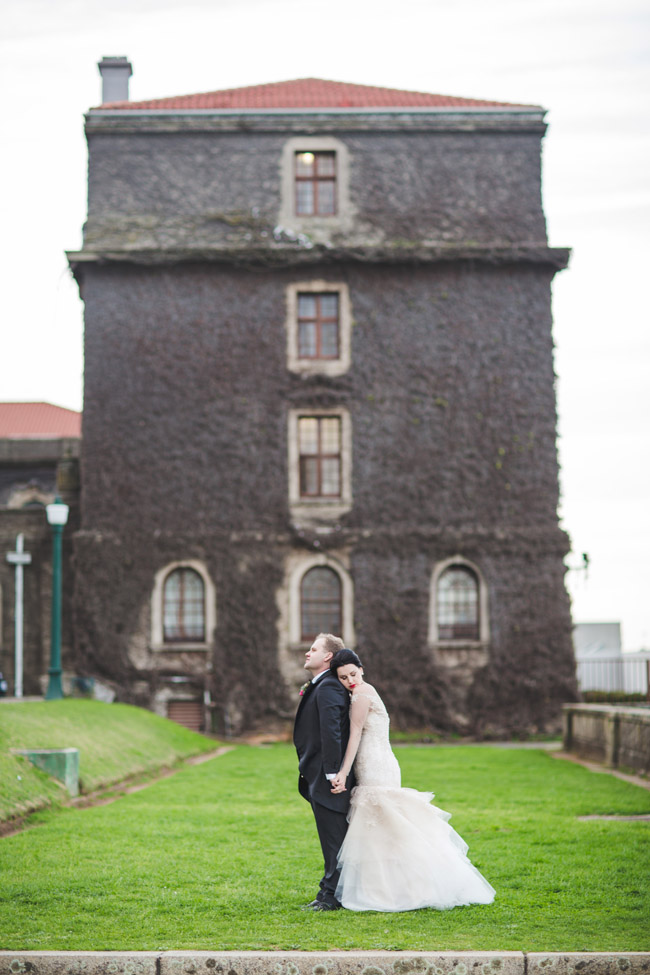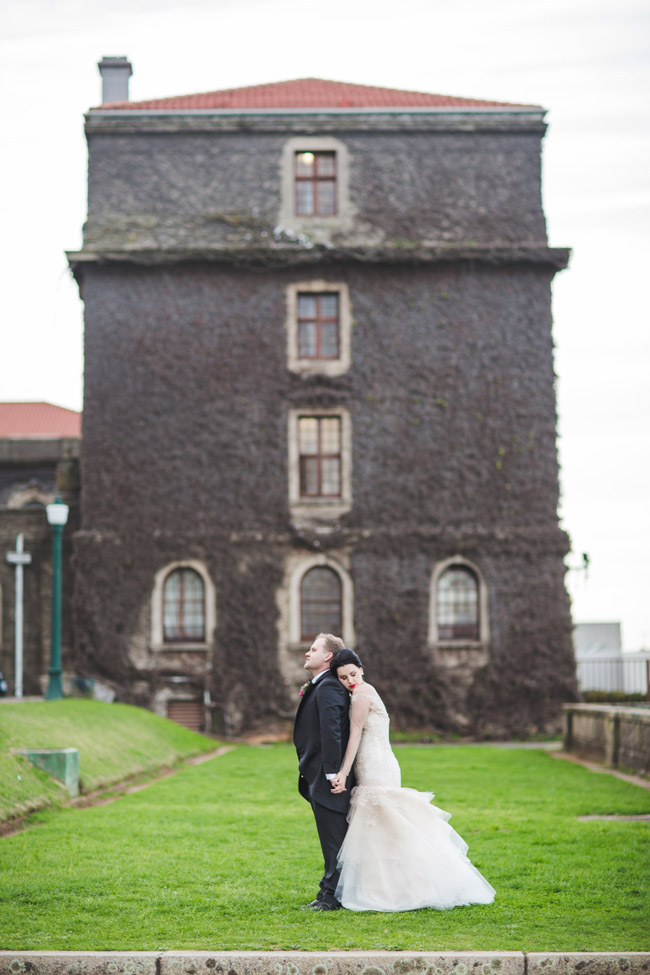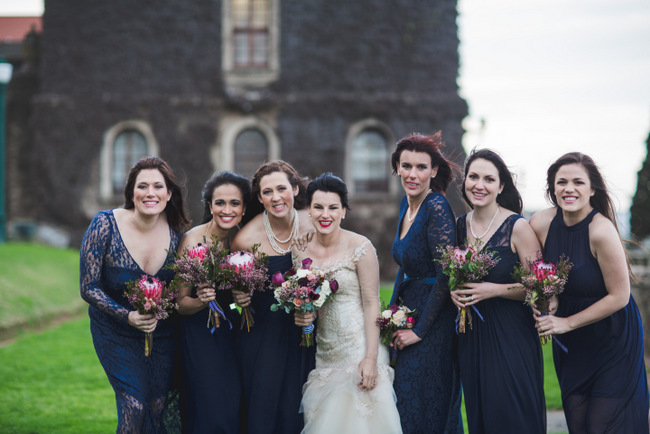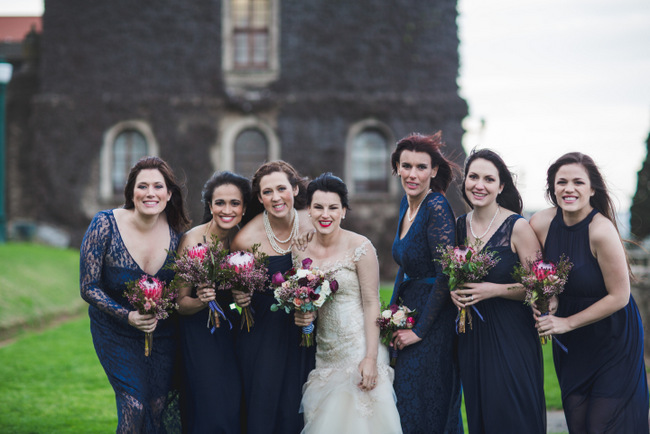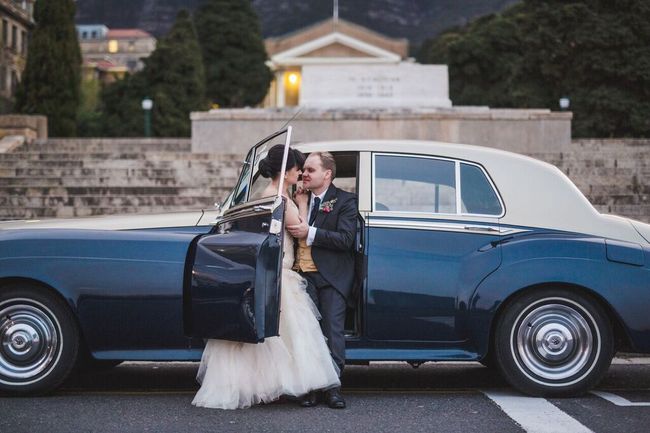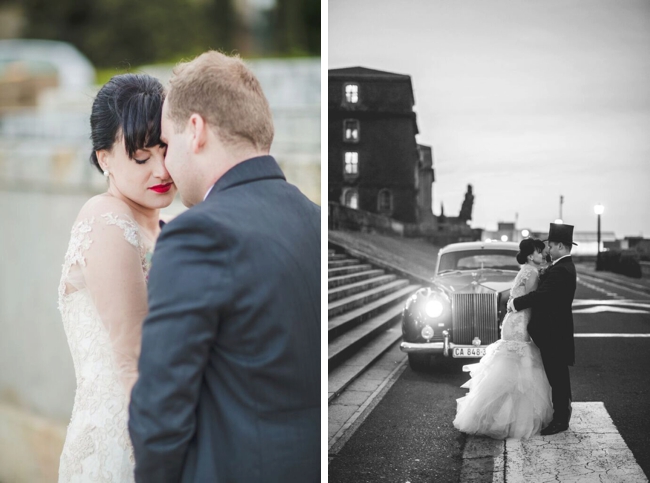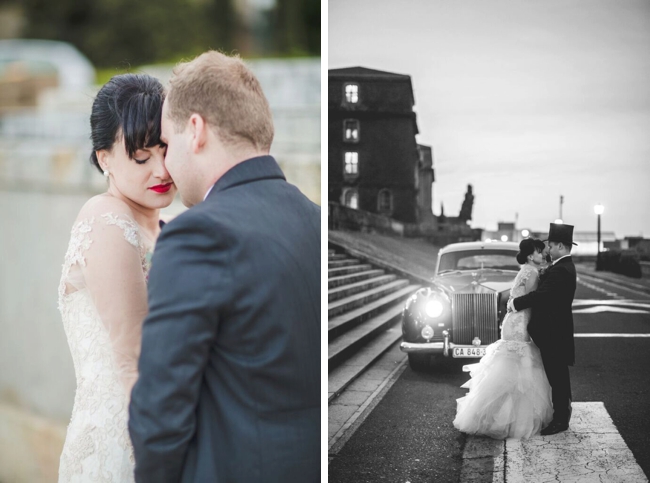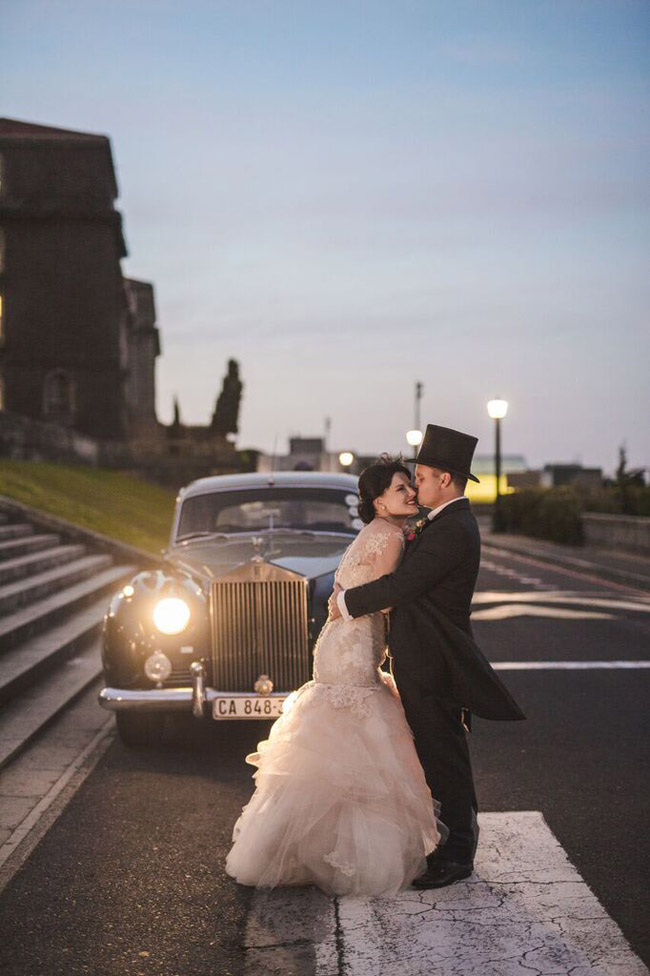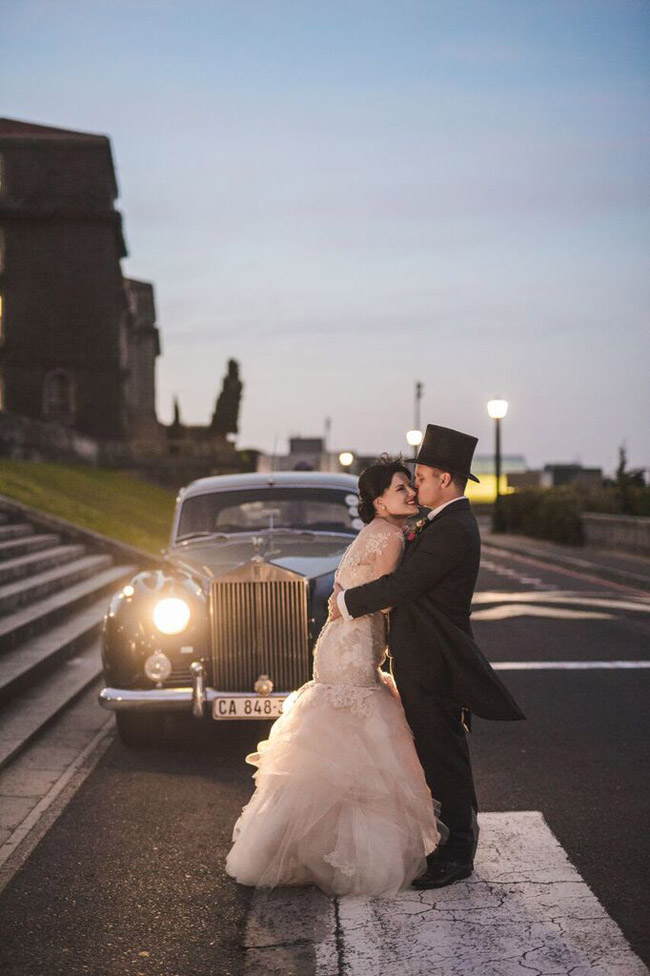 The Dress
I have been pinning pictures of gowns for such a long time! I knew that would like a lot of lace and that the sleeves should go with the winter wedding look (also on our wedding day it was pretty cold!). I took some pictures to my initial meeting with Janita Toerien, but she immediately understood what I wanted. I loved our meetings, and seeing your dream dress take shape, is an amazing experience. My dress now is a permanent feature on our bedroom wall, and I still can't stop staring at the detail of my dream dress.
The Bridesmaids
I wanted the bridesmaids to look beautiful (also I had the most beautiful girls – all six of them are gorgeous!). My only specification was that they must wear navy, floor length dresses. So we shopped all over to find classic dresses. Every bridesmaid and groomsman received thank you packs with Red Bulls, sweeties, a coffee mug with their name, a scarf, etc. It was handed to them as we prepared.
I did not throw my garter or flowers. Instead, I gave my flowers to my niece, who is so special to me. She was eight at the time, and my wish is that she will meet someone just as precious as my husband.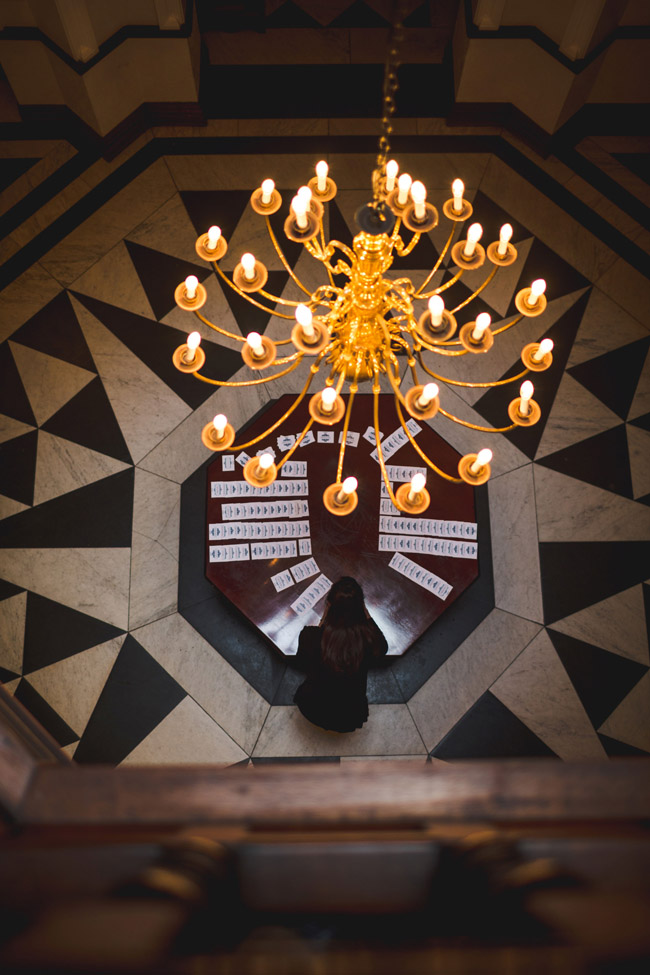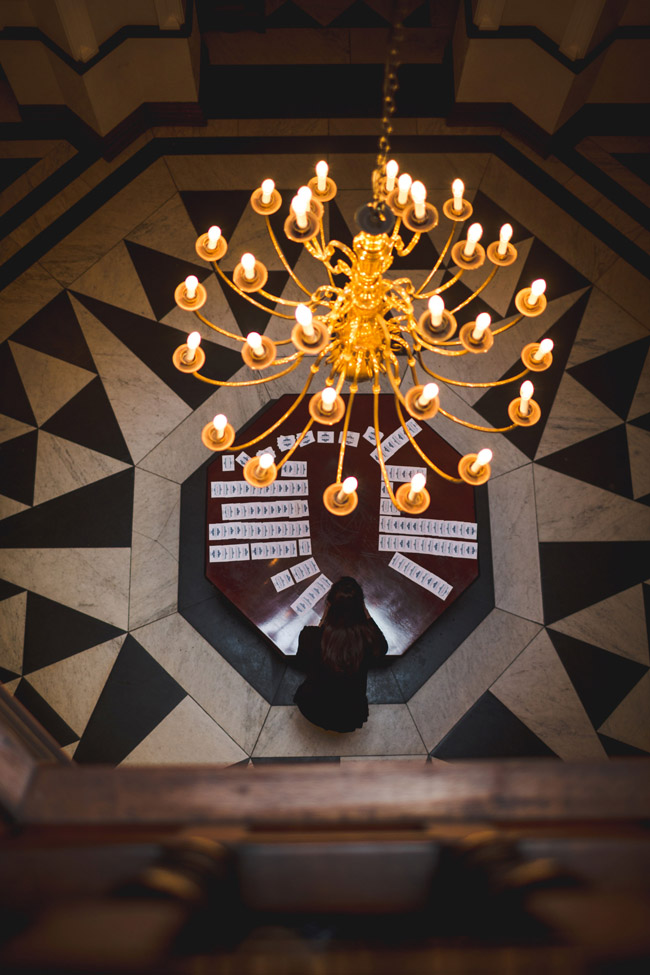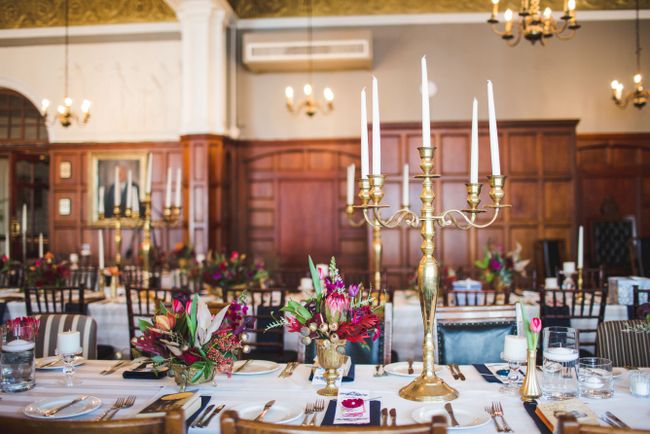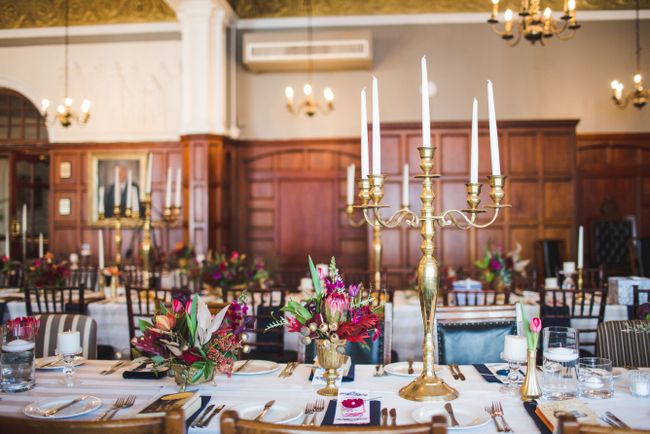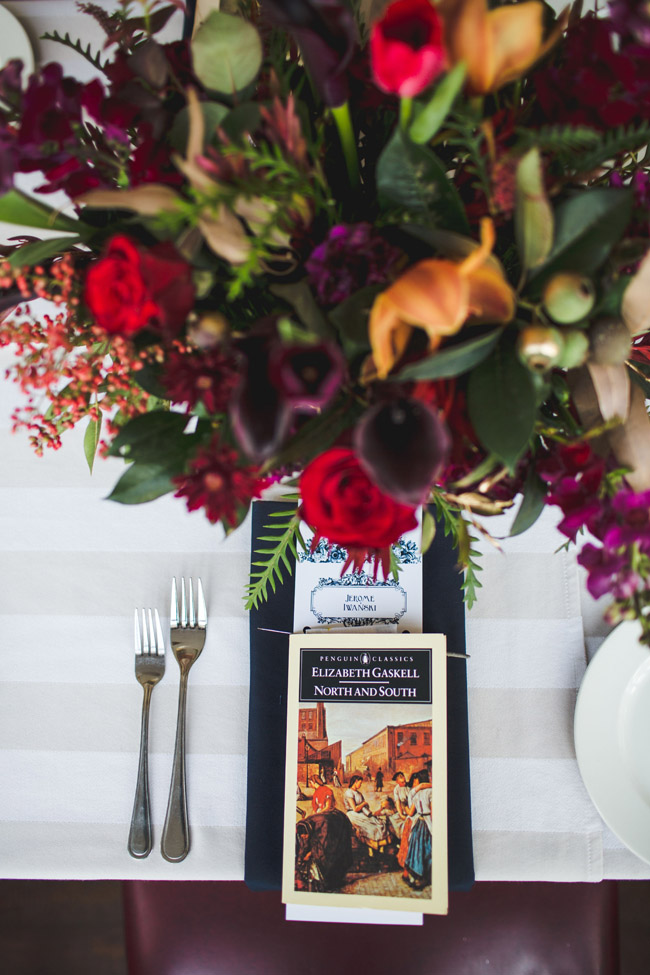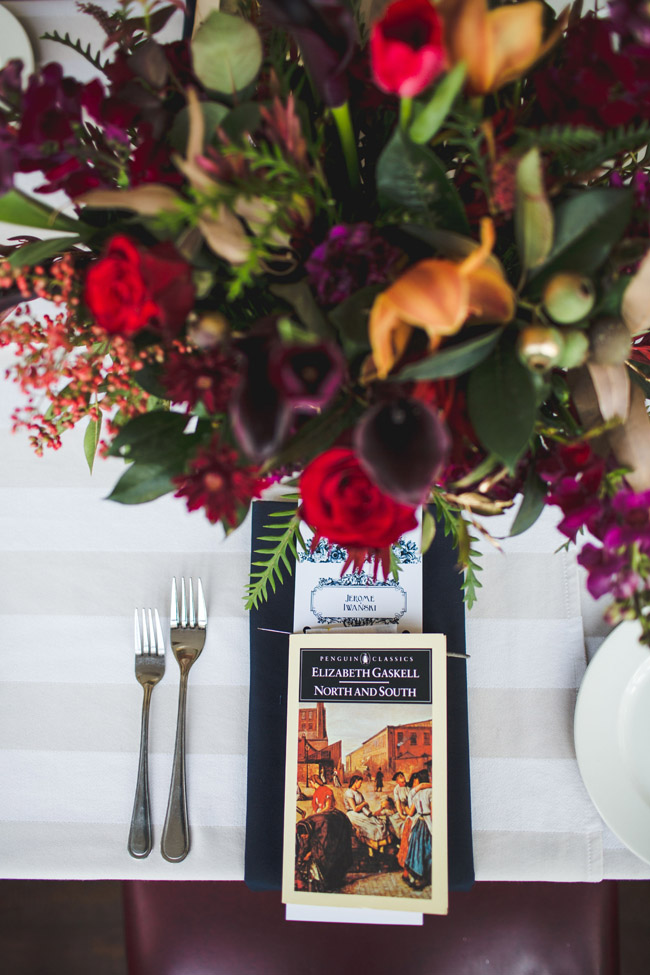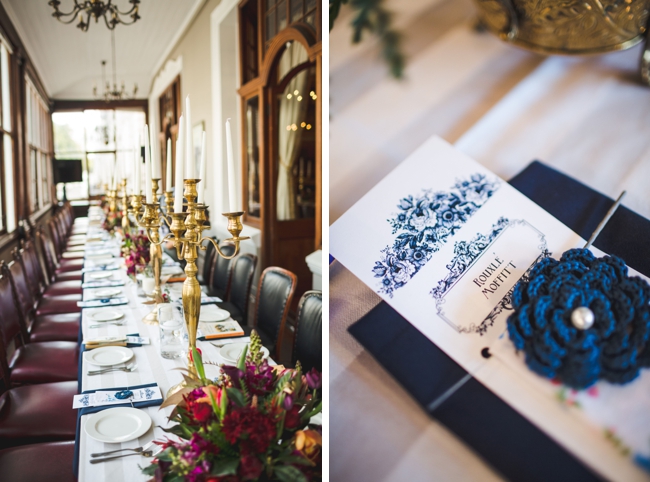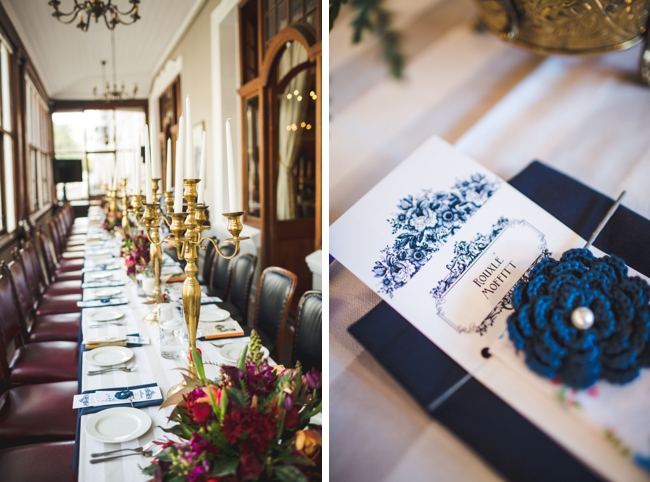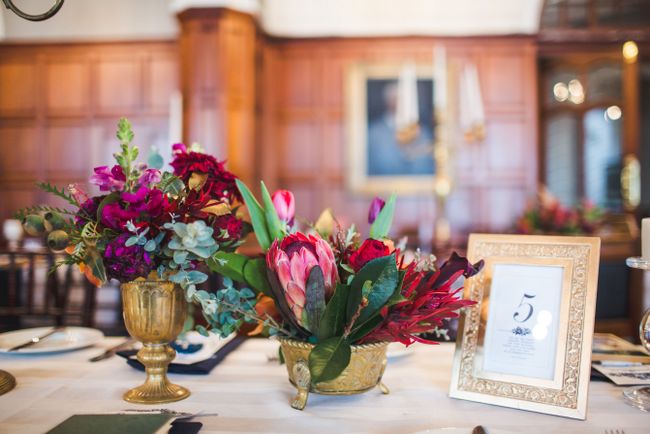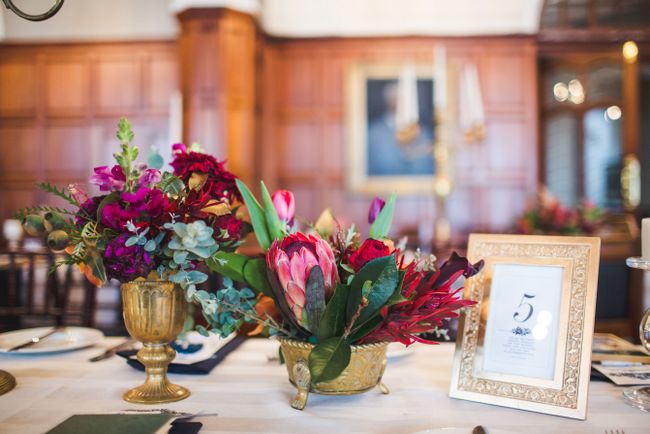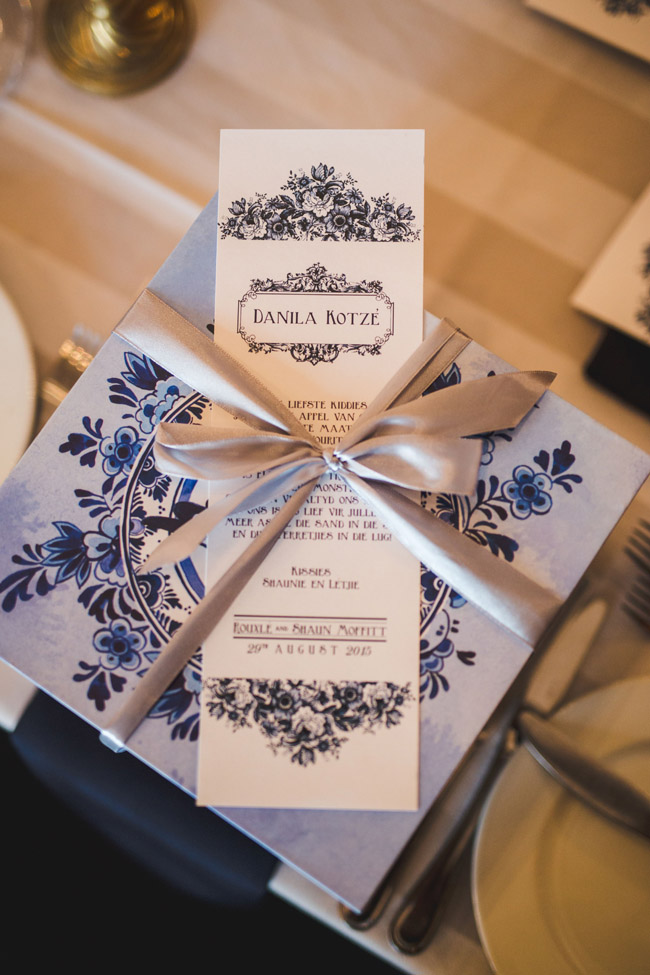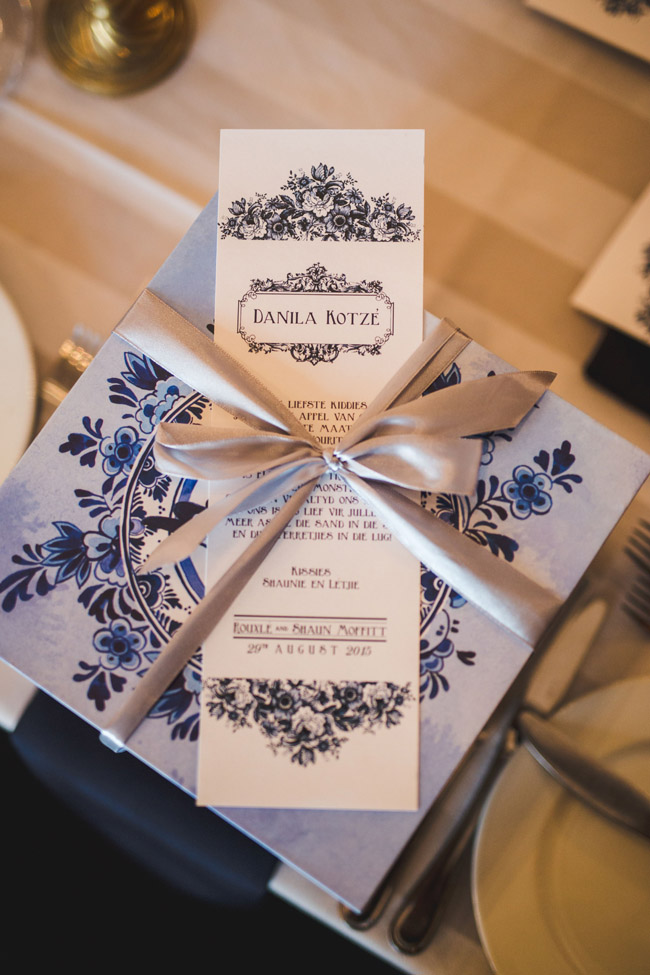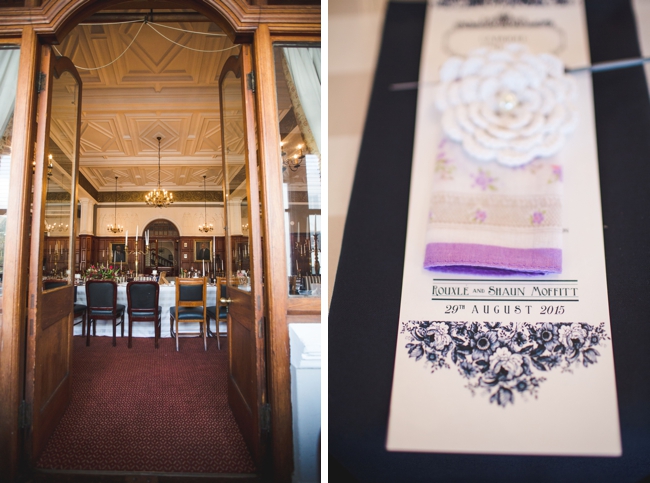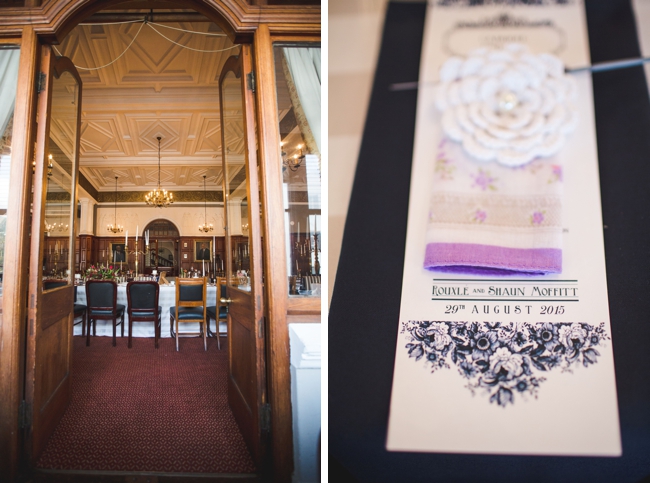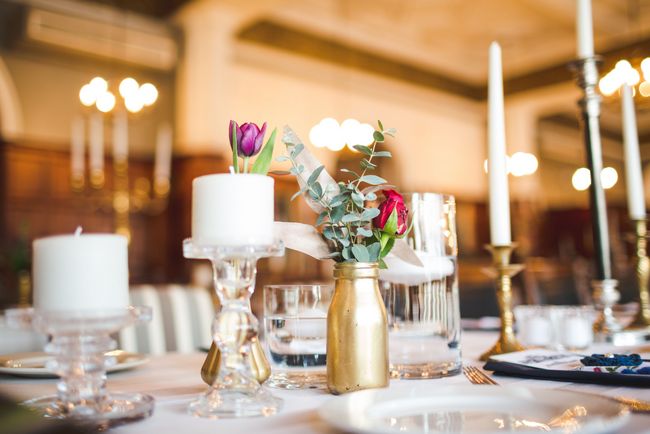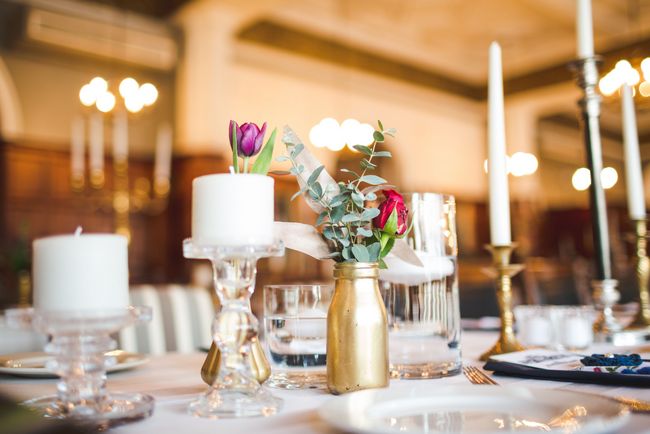 The Flowers
I wanted bold, royal flowers. Deep, dark colours, with gold, deep red and pink to match our venue. We had an impressive venue with fixed décor, and I wanted the flowers to complete the picture of a stately dinner.
Winter Wedding Details
Each female guest was given a scarf, as it was winter (each male received a vintage love storybook because it was our wish that one day our love story would also be a classic!). We served cherry on the church lawn after the ceremony as this was something we love, and it was very fitting with an August wedding. After the wedding, all our guests received take away cake and coffee with our family crest on the boxes.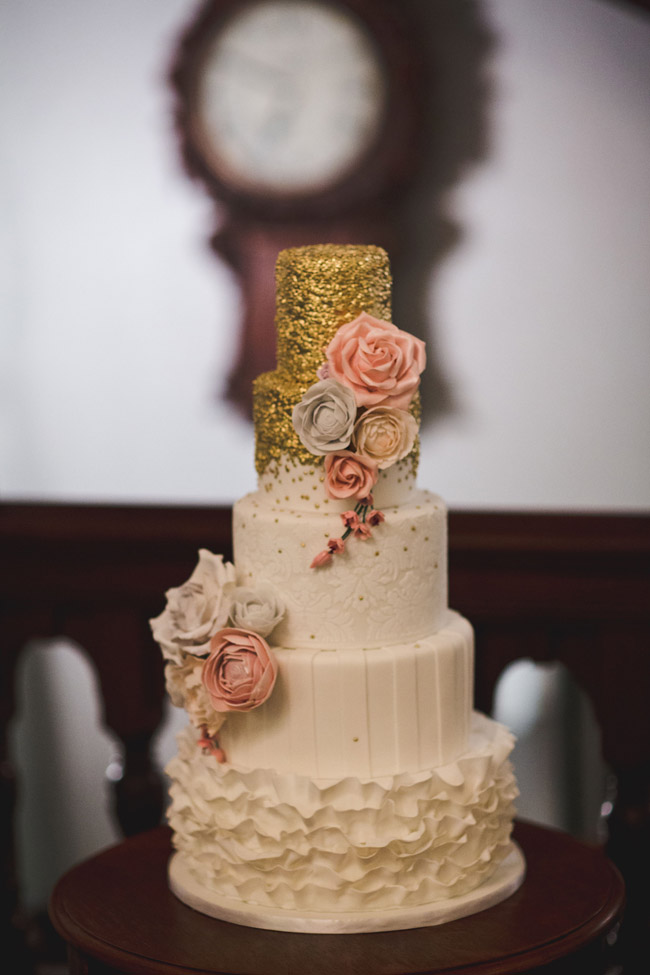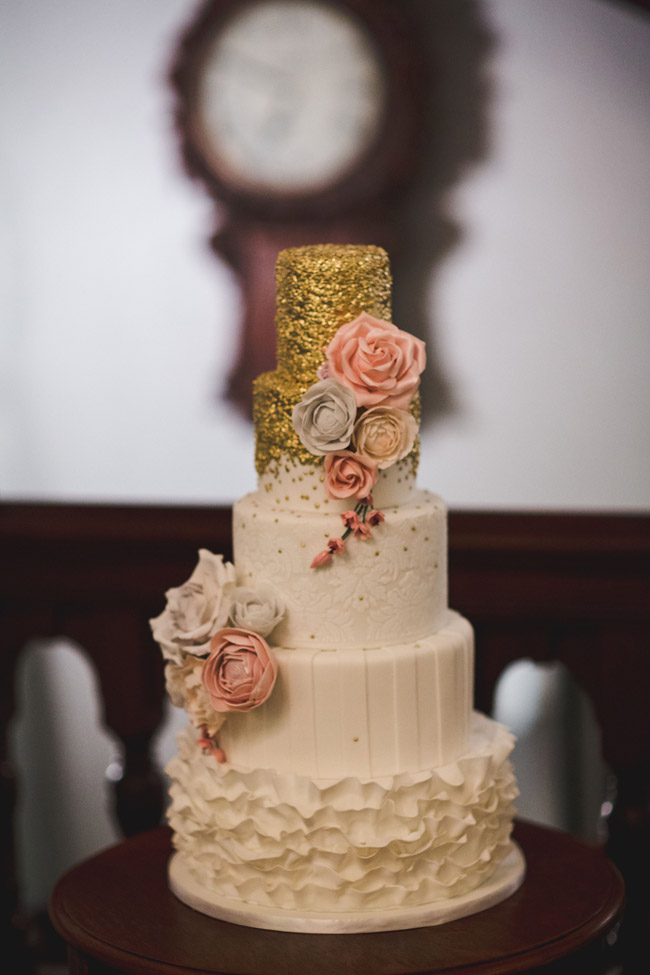 Memorable Moment
It was so special to be married in the church that we fell in love with. Dedicating our marriage as a sacrament to God, it was very special to be married by means of a nuptial mass by a very special friend, our priest, someone that we have great respect for. The mass was accompanied by full choir, an organist and a trumpeter. Afterwards, a bagpiper led us outside in procession. The speech made by my husband was extremely special and sentimental, as he is normally behind the scenes at events, and I am normally the chatty one and public speaker. Most importantly, the whole day was special to share our love, and our love story with those that were part of our journey and knowing that they are just as excited for us.
My father was unable to attend our wedding day due to being hospitalised on the morning of our wedding, and having my sister give me a special coin from him to keep in my shoe on the day, made him feel close by. Also visiting him in the hospital the next afternoon and sharing some of our pictures, was a moment I will treasure forever.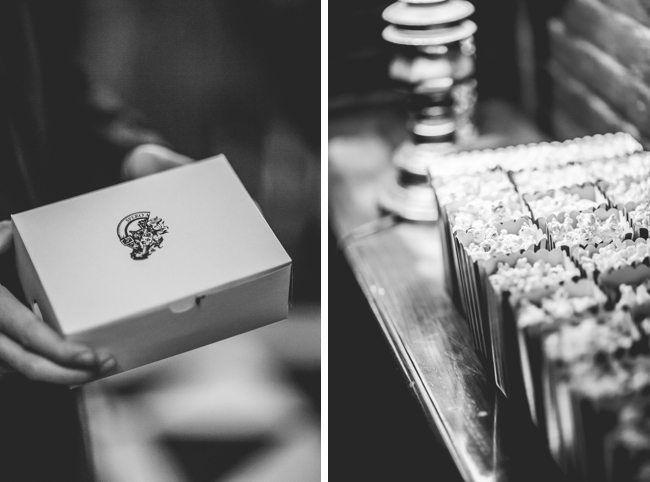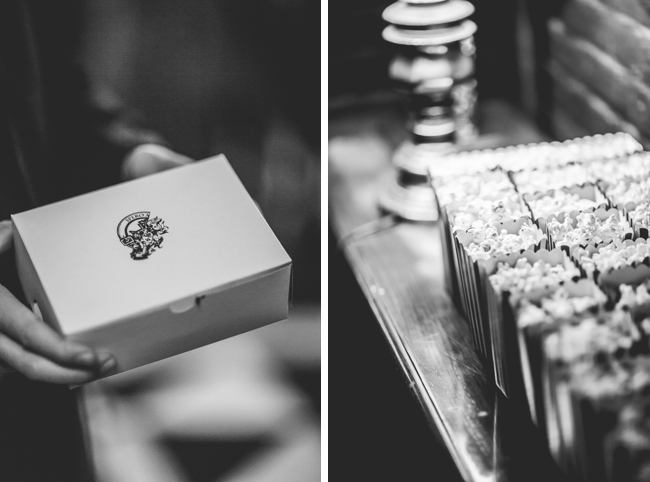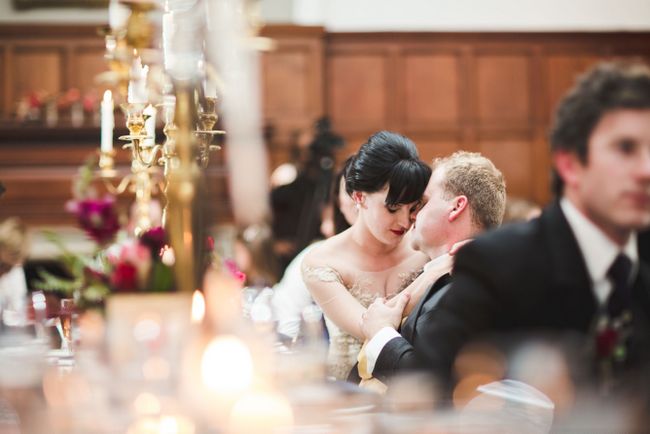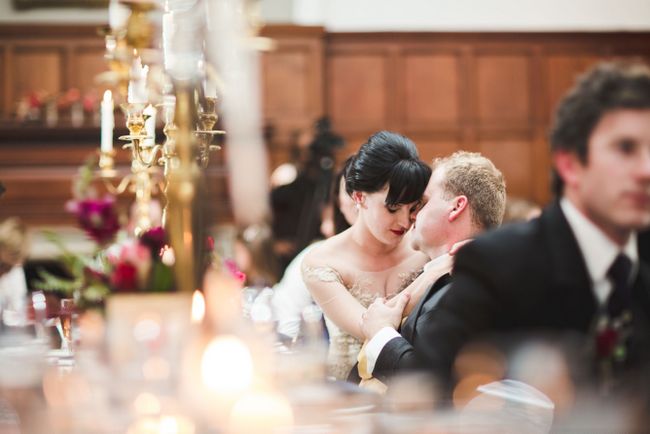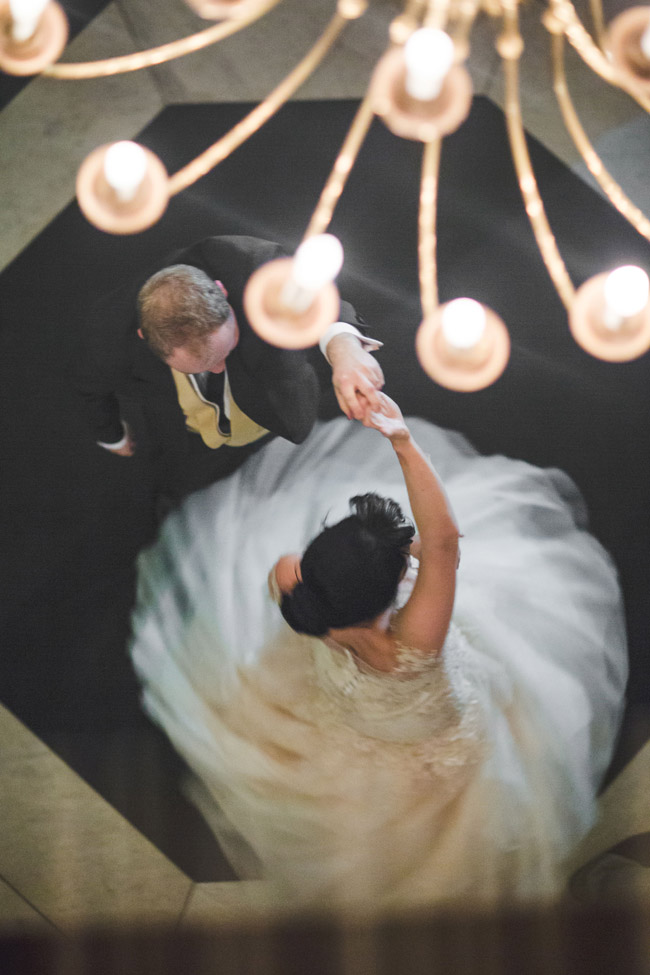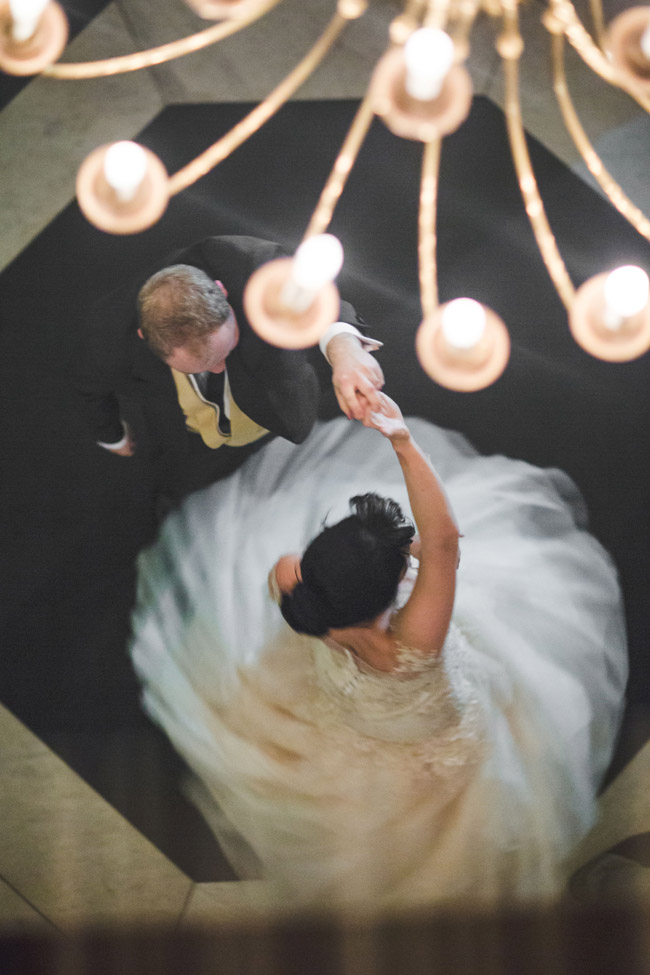 Best Decision
I am so happy that we decided to have a big wedding as it was wonderful to have so many friends there to witness our promise to God and one another. Also, I am so happy that we decided to have a videographer, because as the couple you are overwhelmed by the moment, and can hardly remember the speeches that are so special. Especially the one made by your groom!
Advice for Future Brides & Grooms
It might seem like such a cliché, but the day passes by so quickly. Enjoy it, eat your wedding food, dance and enjoy the day with your new husband or wife. Don't sweat the small stuff, and yes, we all do. We want the flowers to be the perfect shade of pink, and the exact napkins, but honestly, people will remember how in love you were, and how much they enjoyed themselves! Also, this is your special day, but everyone else's lives will continue, they might all be facing problems, celebrating their own special victories, and sometimes, step back from the wedding world, and realise that there is so much more going on than just this.
Be sure to check out Rouxle & Shaun's wedding video preview by Boland Weddings:
You can see more from this wedding on Lilac Photography's blog.
SERVICE PROVIDERS
Ceremony venue: St Michaels and All Angels | Reception venue & catering: The Cape Town Club | Photography: Lilac Photography | Co-ordination: AnnaH | Bouquet & boutonnieres: Bloom | Flowers & décor: Sitting Pretty | Stationery: Zanike from Als ten Beste | Video: Boland Weddings | Cake: Edible Art Cakes | Bride's dress: Janita Toerien | Bride's accessories: Forever New (handbag); Jo Malone (fragrance); Whitehorn Jewellers (ring) | Hair & makeup: Ida Webster | Groom's attire: Geoffrey Jacobs | Groom's ring: Dear Rae | Hiring: Exclusive Hire (chairs); The Tablecloth Hiring Company (tablecloths); Gearhouse (projecters) | DJ: DJ Dean | Band: James & James | Bagpiper: Gareth Rudolph | Ring bowl: Bella Chiara | Ringbearer's bowtie: My Brotie