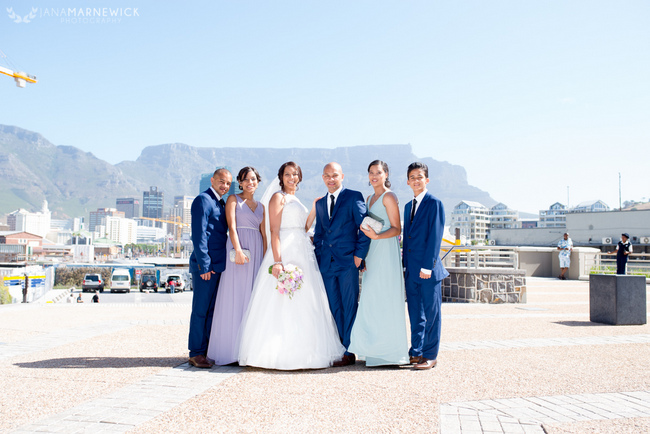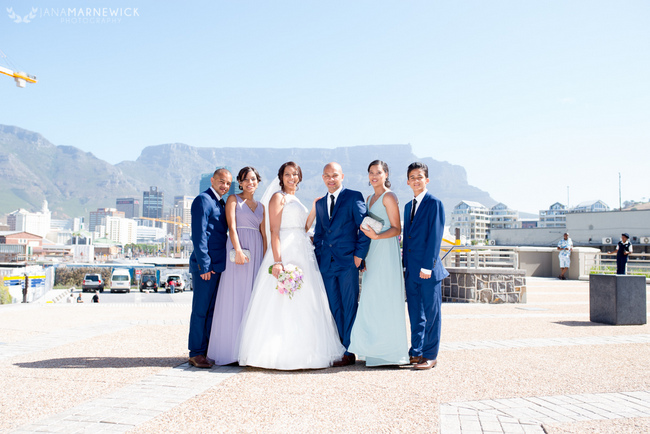 Earlier this week we showcased a city wedding, and we're spoilt enough to have another today, although Robyn & Jamaal's shows off a completely different side to Cape Town. The couple, who met during one of our legendary summers, wanted to bring that feeling into their big day so they decided to not only host it at the iconic V&A Waterfront, but to bring the pastels of the surrounding buildings into their palette. They had a rooftop ceremony overlooking the harbour (love!) and a reception filled with pastel blooms (beautifully put together by awesome SBB Directory members Bright and Beautiful). And like all good Cape Town summer nights, this one ended on the dancefloor, where they partied late into the night. Jana Marnewick took these lovely images.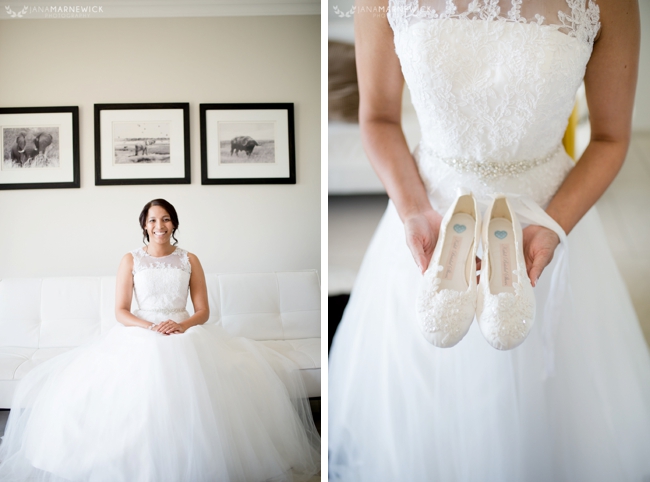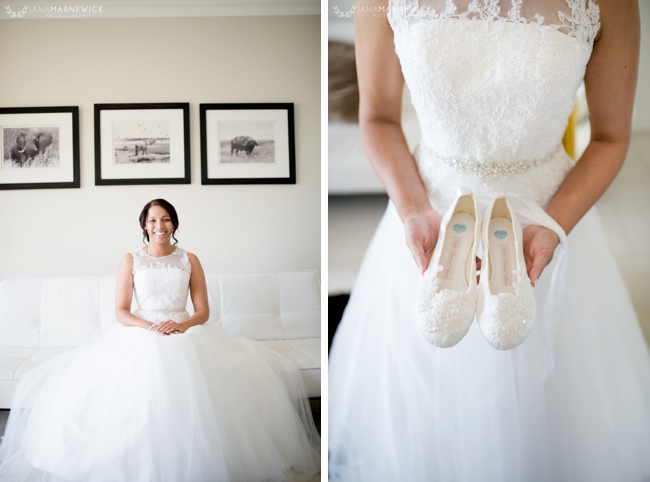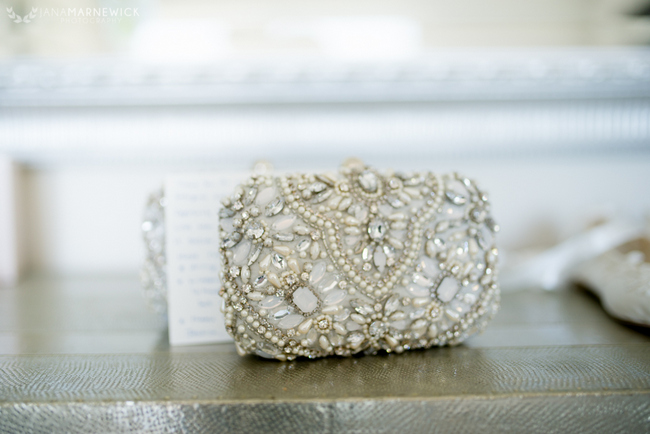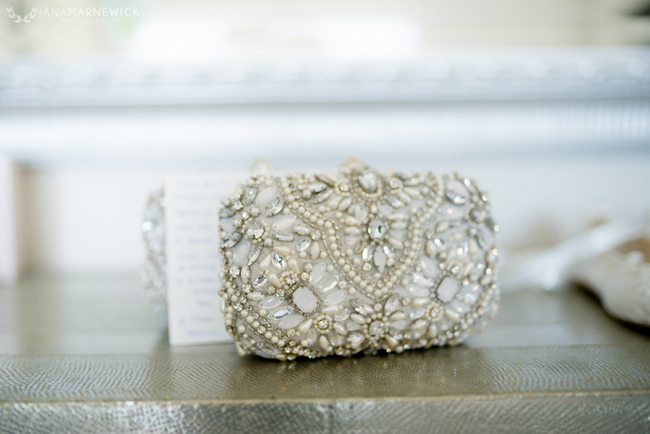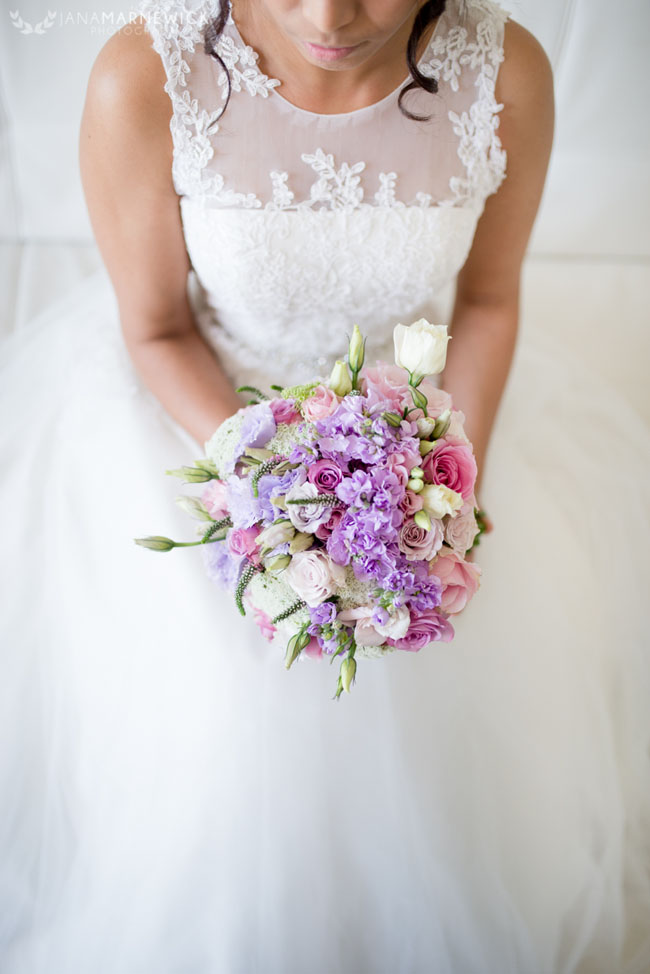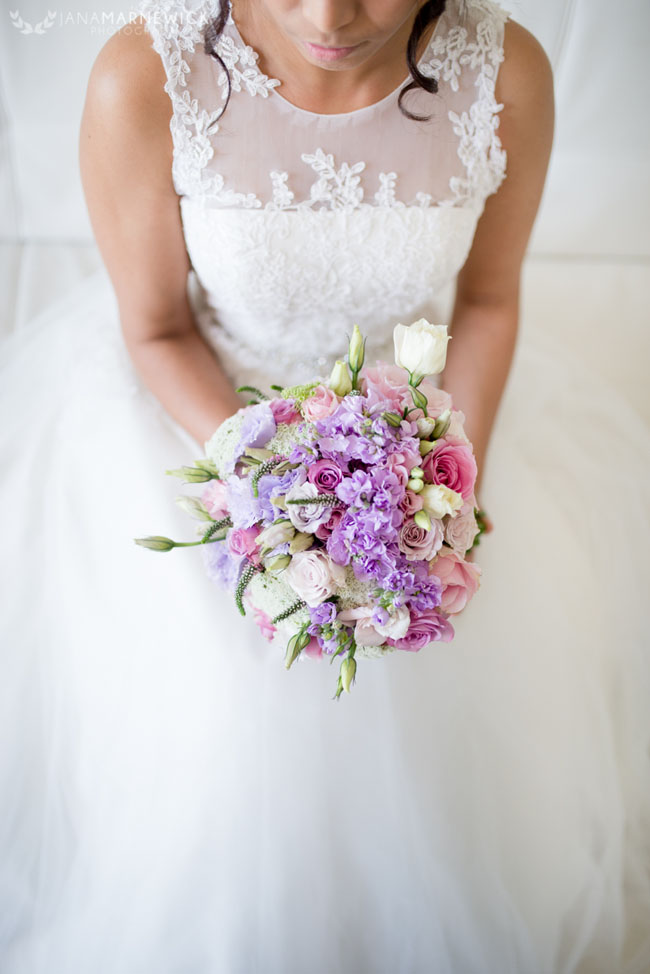 Love Story
It all began at a New Year's Eve party that he almost didn't attend. The week before, I had supper with friends and Jamaal's university friend told me he had a special guy he thinks I would be great for or the other way around… I was not interested at all, typical party girl who was ready for summer. We met, partied hard, and the next morning I exchanged numbers with a few people I had met at the party. Chatting turned into a date at Cal'Caccio in Camps Bay and us dating not too long after that. Best summer spent at the beach! That October we moved into a two-bedroom flat, and by the following March I was engaged. No wasting time!
The Proposal
It happened at our flat. After having a nice evening with friends from Mosselbay, we headed home and Jamaal started feeling "sick", then rushed up to the flat while I parked the car. I opened the door and there it was… an aisle of candles to walk down and Jamaal on his knee. Very unexpected! I didn't need any excuses to start planning our wedding anymore.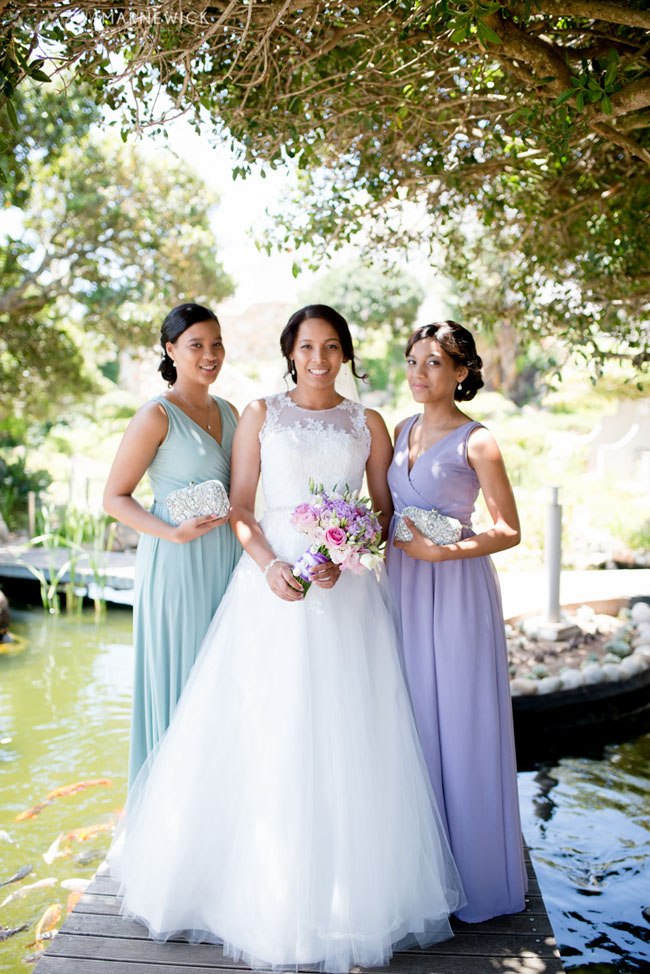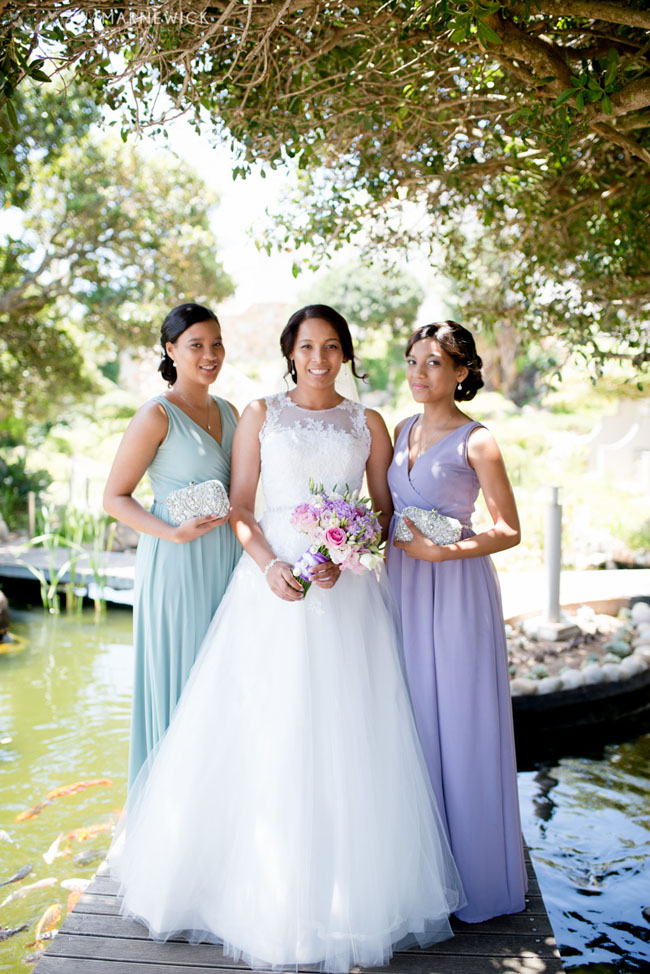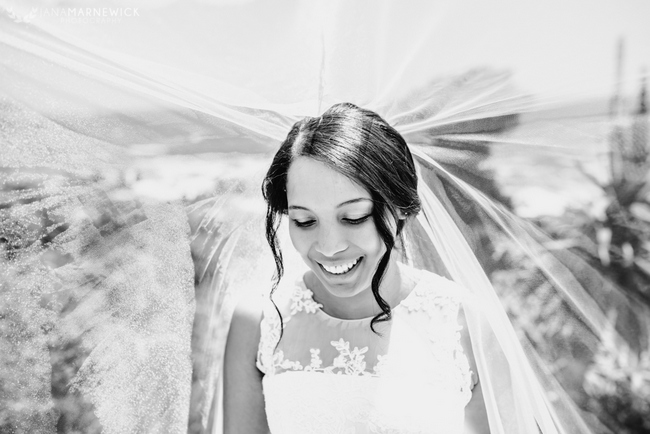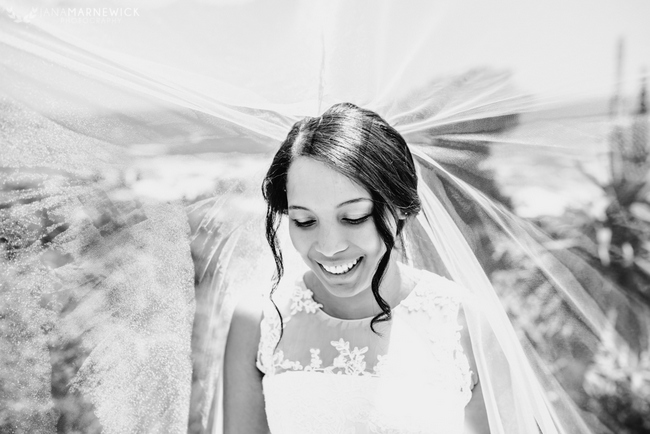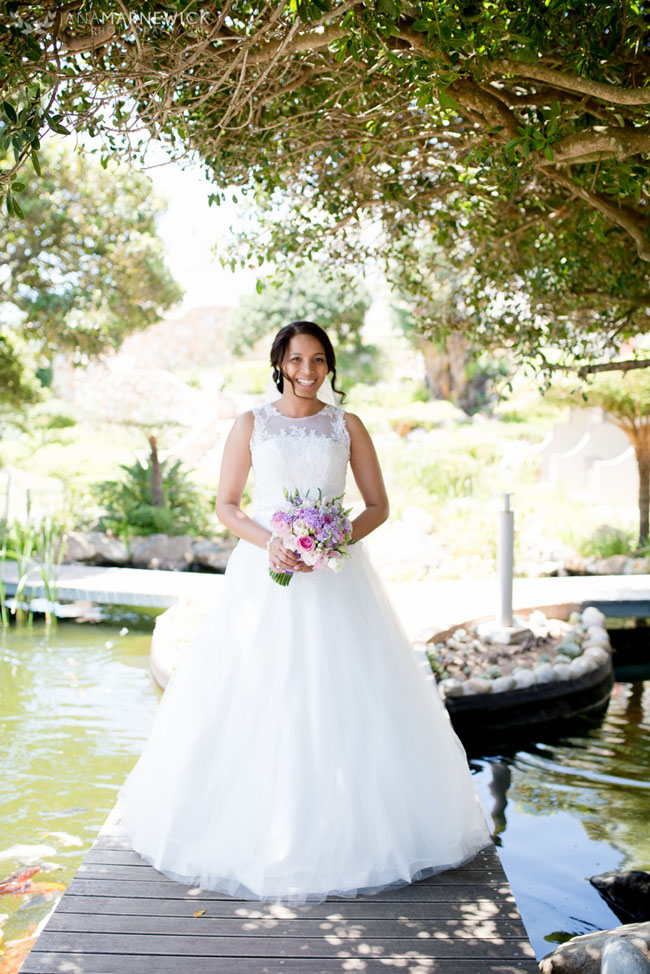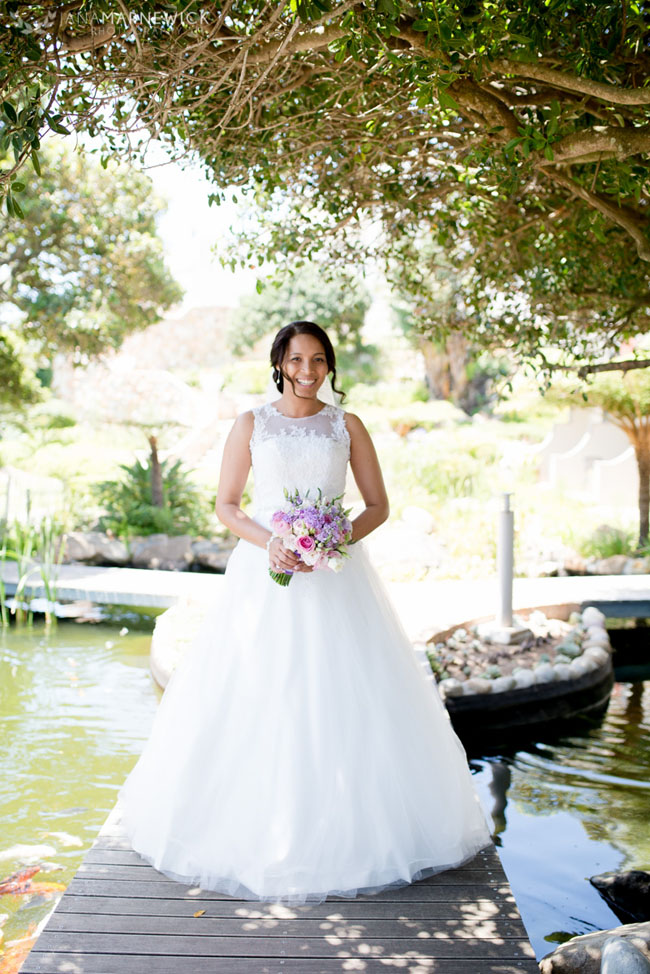 The Venue
I was never a wine farm kind of person, though they are stunning. I'm the party, city life kind of girl. We spent most of our first summer together at Clifton Beach with the mountain backdrop, so that was exactly what I wanted and the summer feeling of December is something I love… see, it was all about me already, but he gave me the freedom, which I loved!
Wedding Style
Elegant, sophisticated yet fun at the same time. Giant balloons and bubbles, hearts representing love of course. I loved the colour seafoam, and purple is Jamaal's favorite colour. Summer and pastels just go well together, and with the venue being too white for me, the flowers had to be colourful. The mahogany tiffany chairs went with the brown shoes and belts the guys had on. You never know how everything will come together until the day.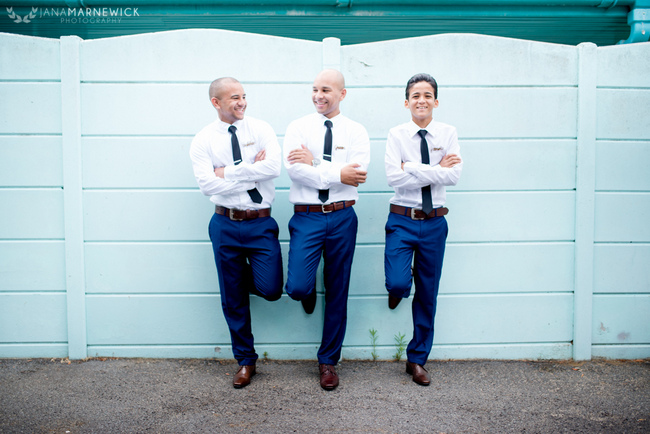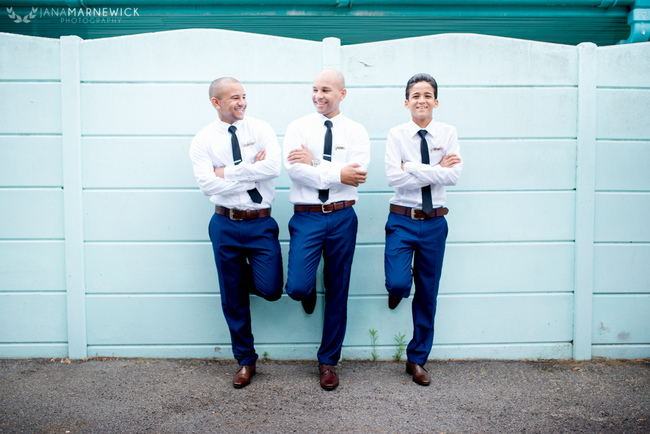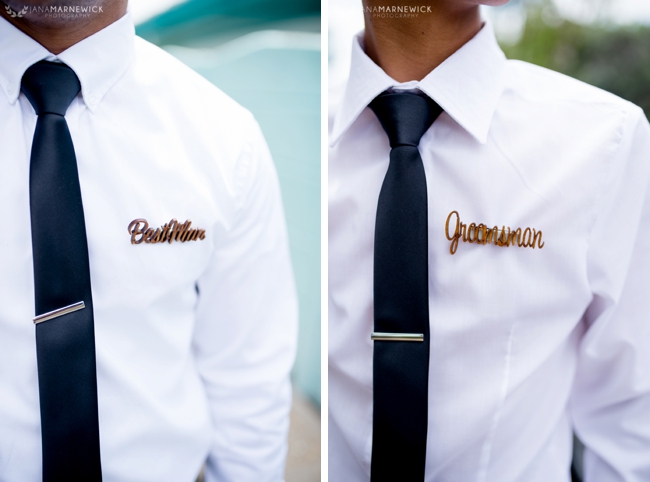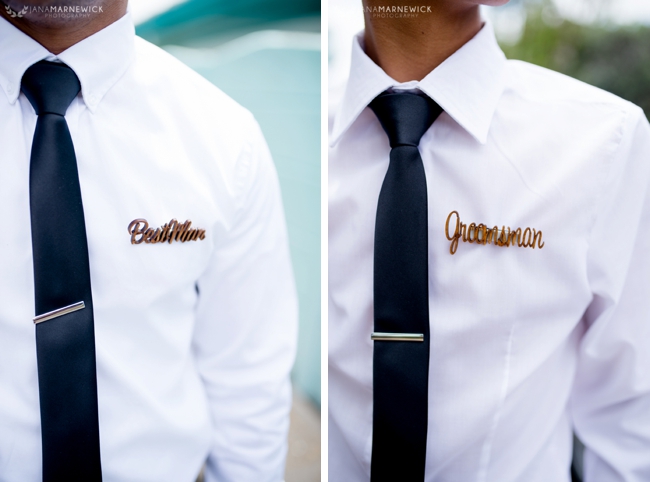 Wedding Details
The arch was made by Jamaal and his brother; we'll have that forever.
DIY Elements
The cards which thanked the guests for having our first meal as a married couple, and had each guest's name on them. The wedding gift tags, which had the heart symbol I created for our save the date mailer.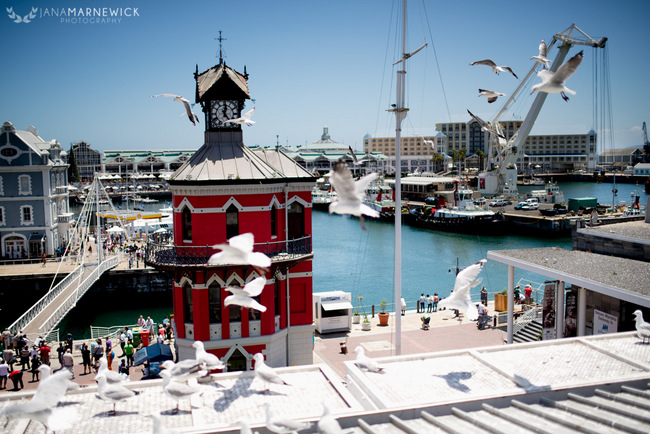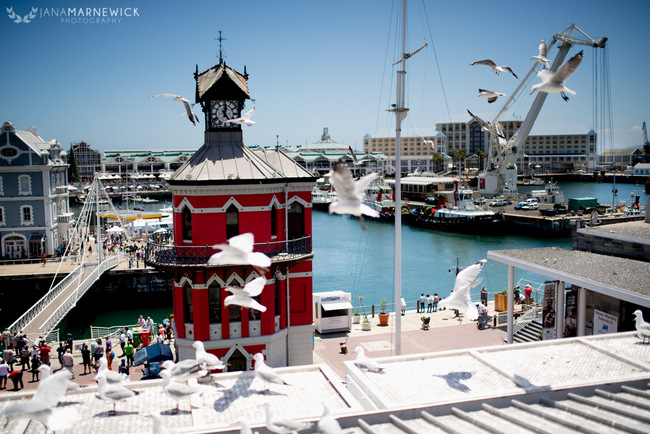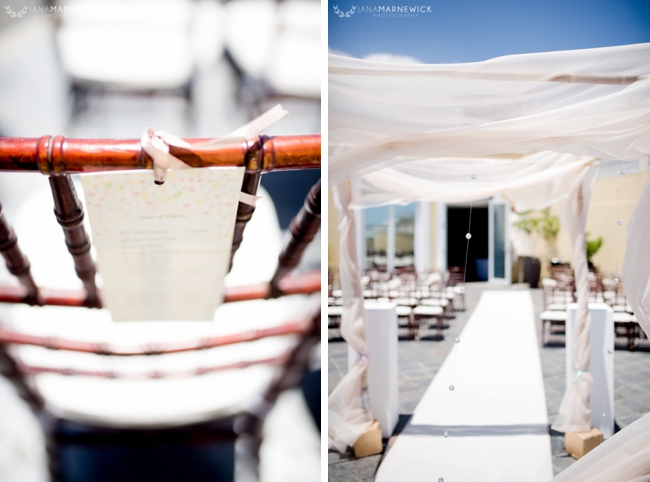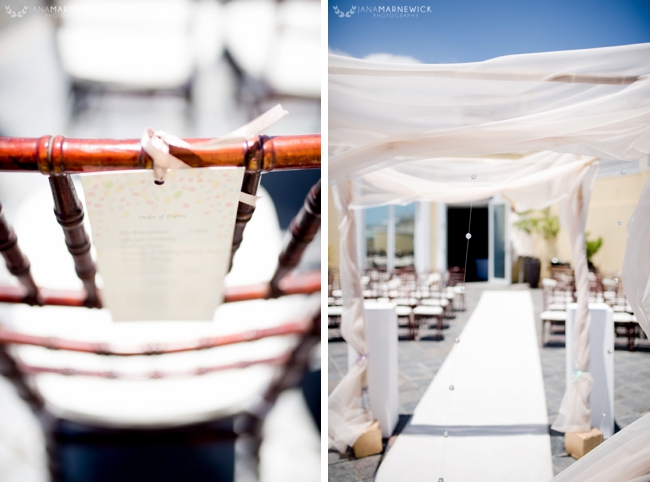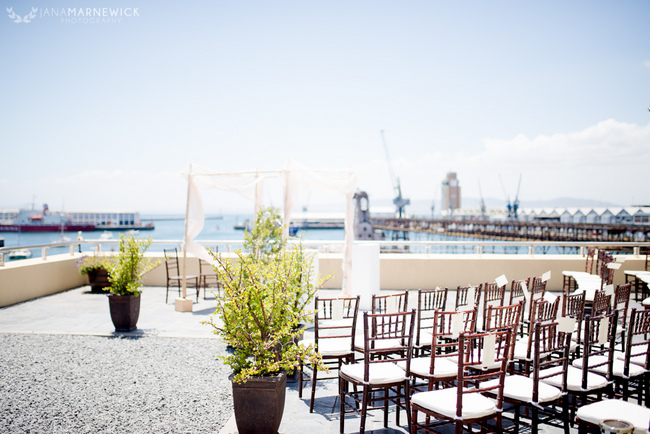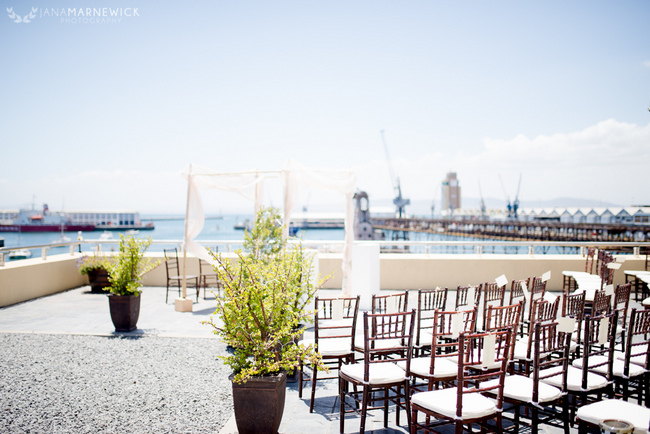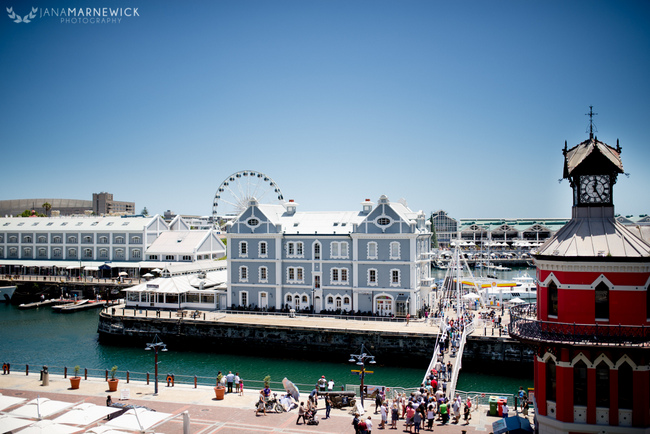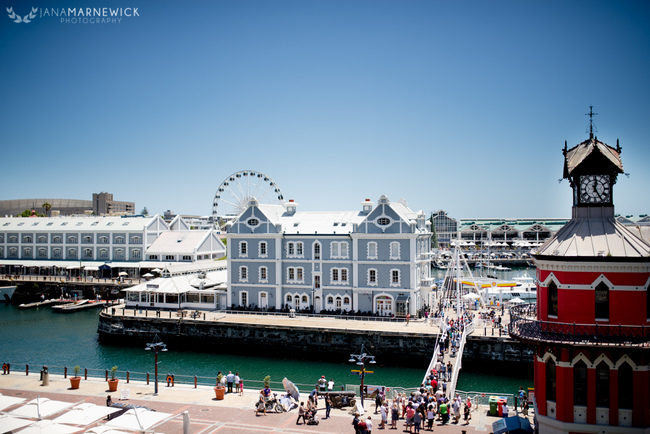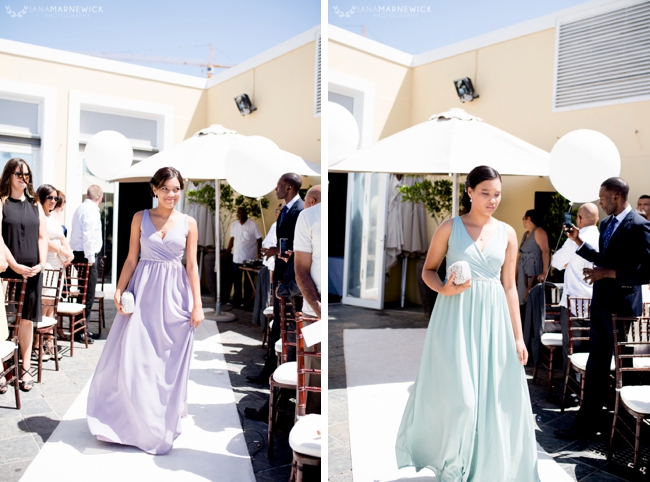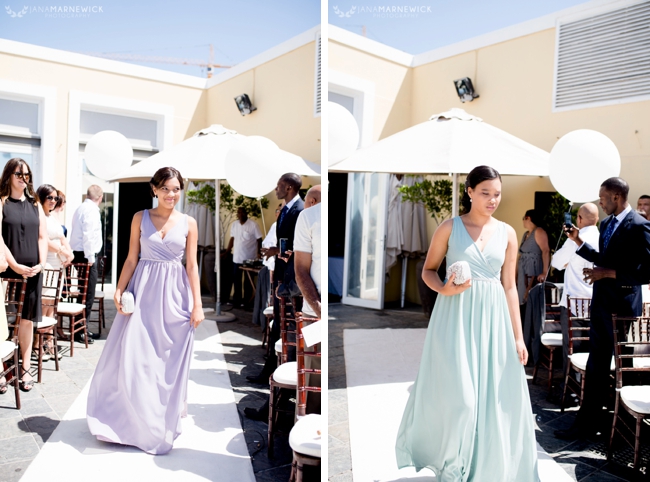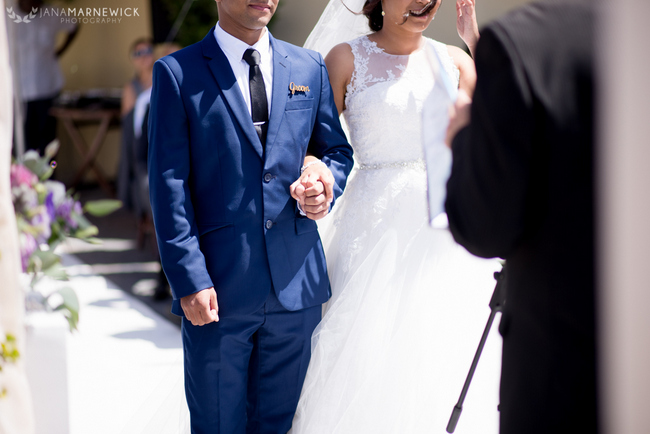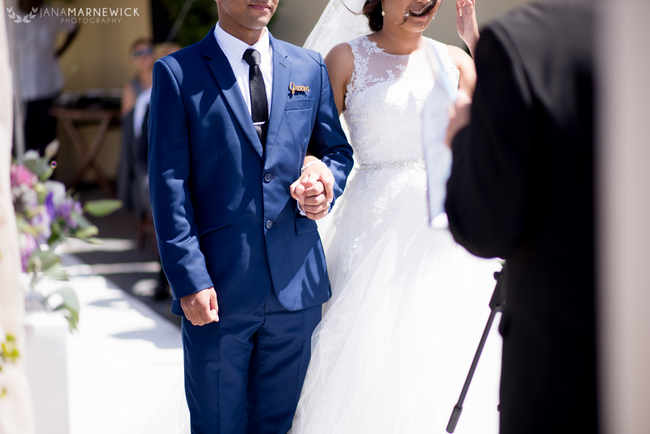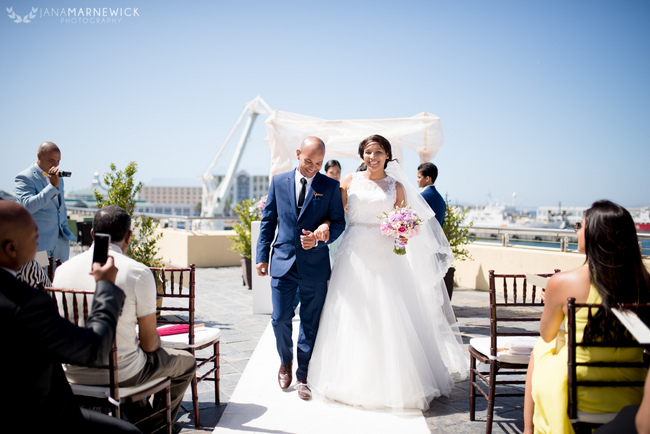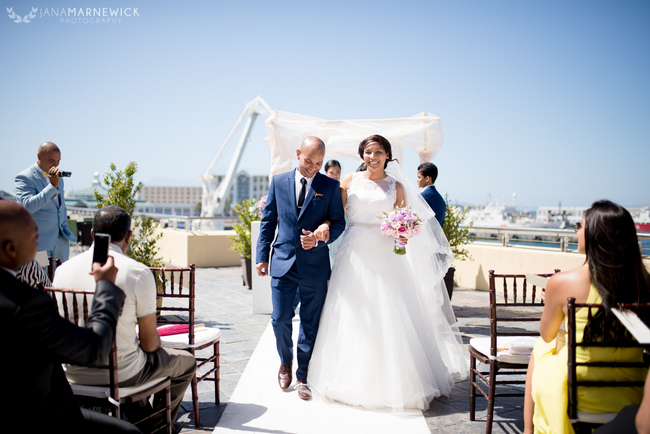 The Dress
We went shopping the month after the proposal – very early! I saw a sale at the Wedding Boutique, which I followed on Facebook, quickly called and made an early morning appointment. I went there just wanting to browse and requested family and friends to join but no one could, so I went all alone. I saw the dress, which was one size too small, fitted it, and after one call to Jamaal, the deal was sealed! I remember him asking if I was sure about the dress before paying the full amount in cash! My shoes were Khali, handmade by Serena Hugo from Somerset West.
The Bridesmaids
I had two bridesmaids, my sisters. They wore v-neck dresses with a slight low back. Long flowing dresses in a soft chiffon – my mom made them so that was special too. She also made the flower girl dresses.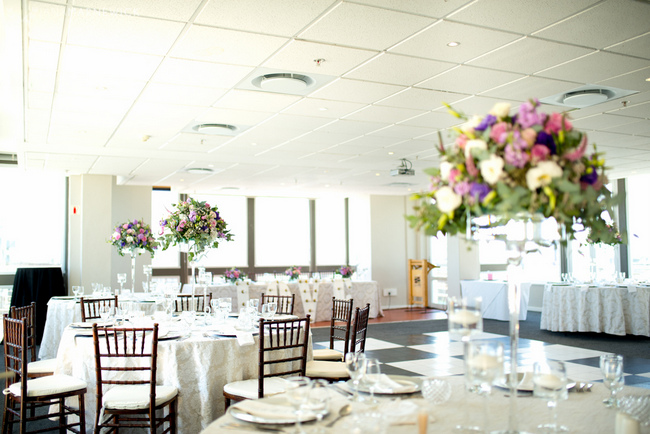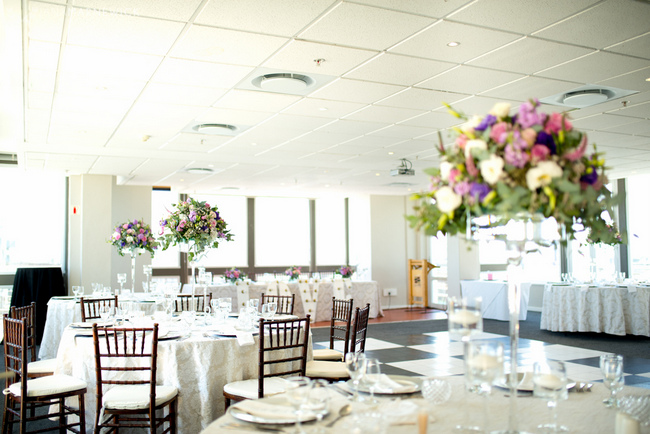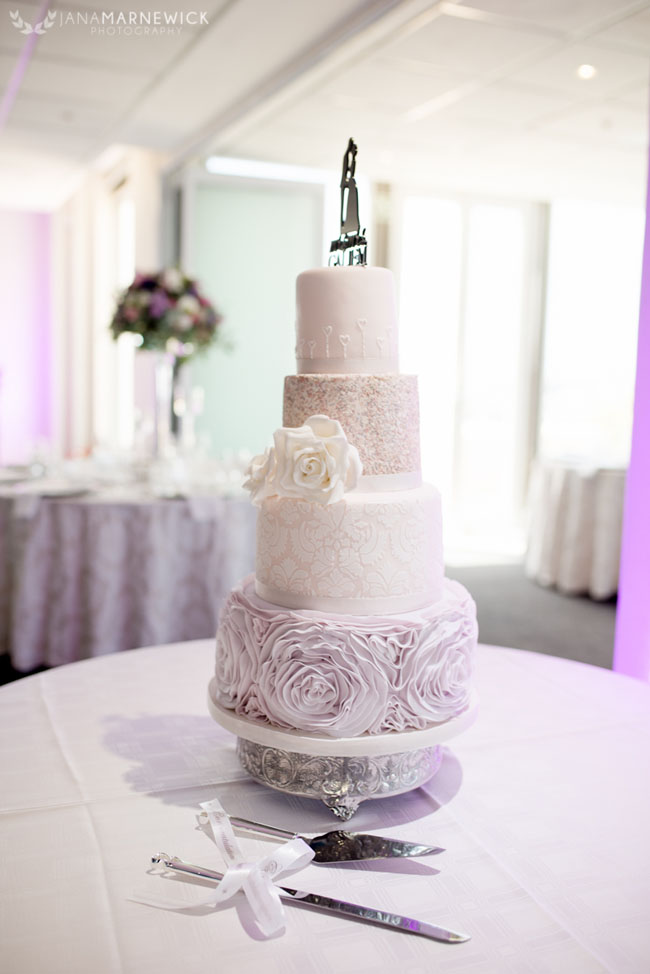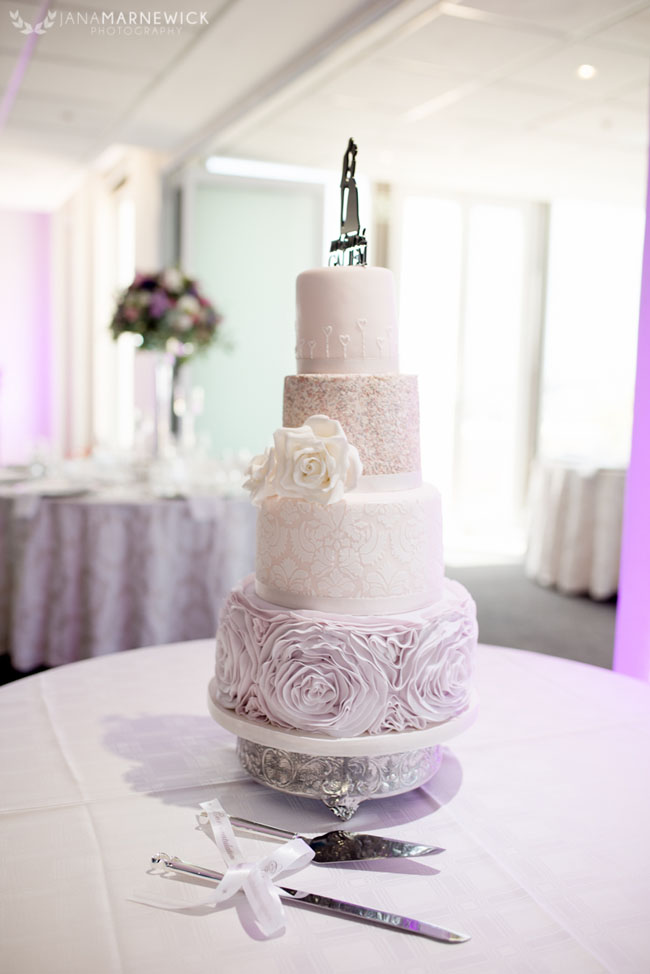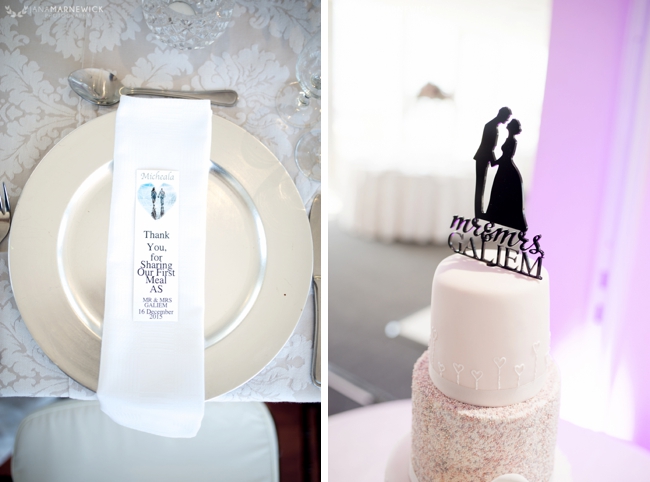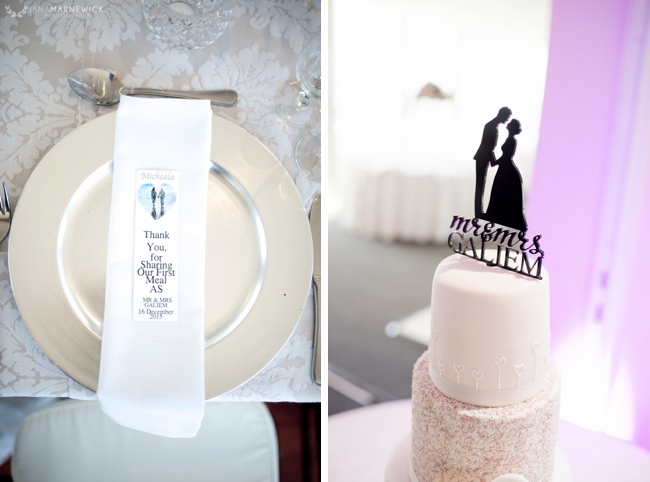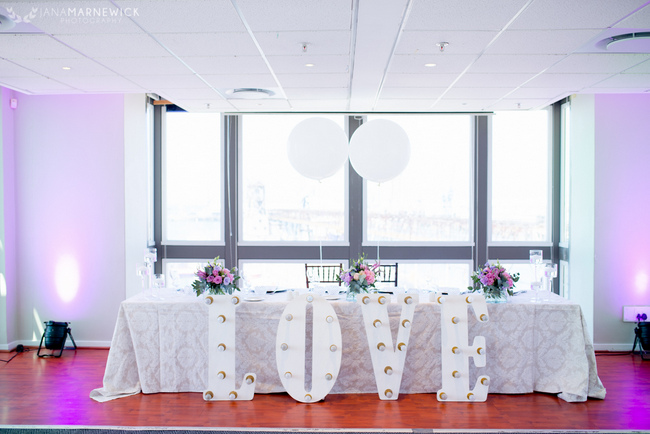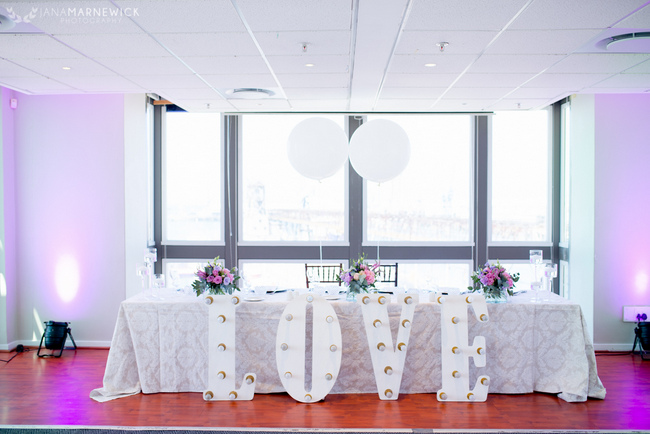 The Flowers
Soft pastel flowers. I have never liked greenery so we went with the grey leaves.
Memorable Moment
How do you pick one? The pronouncement of us being husband and wife and having a chance to thank our families for the support.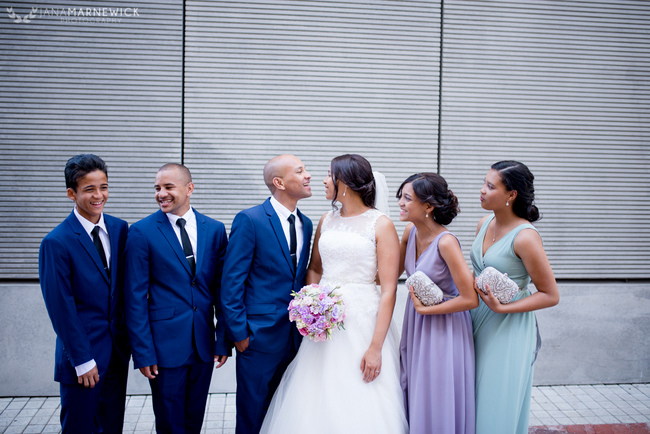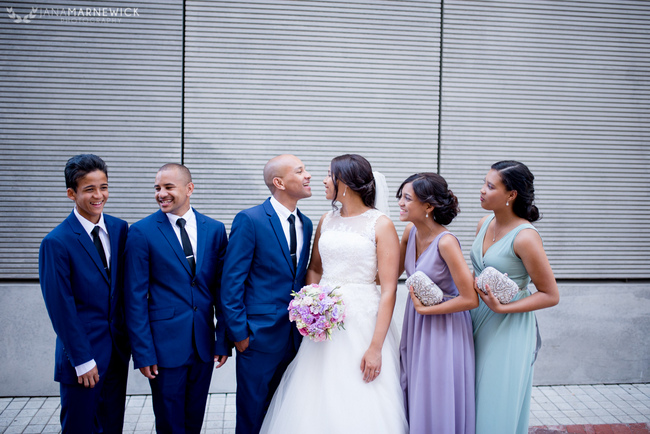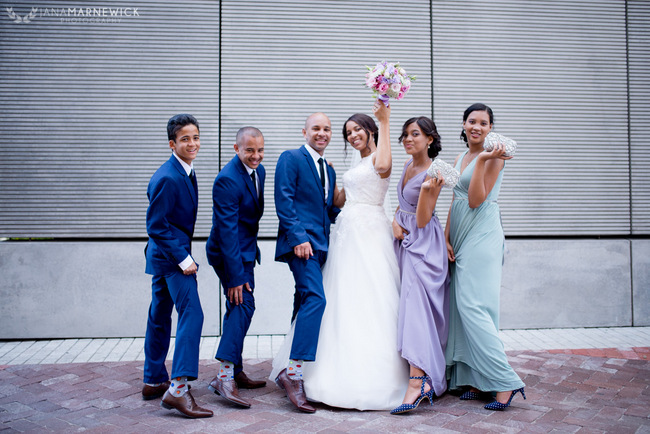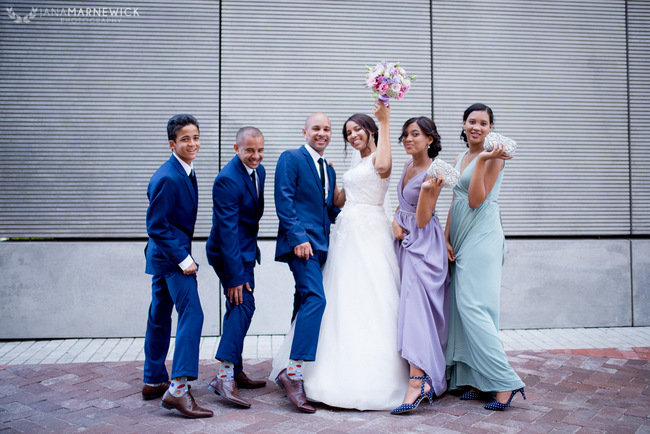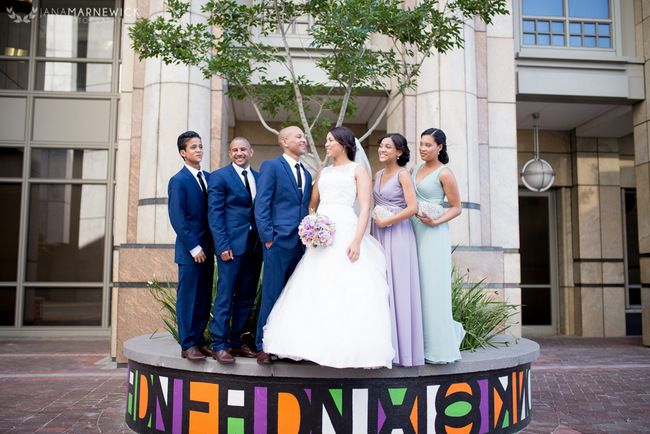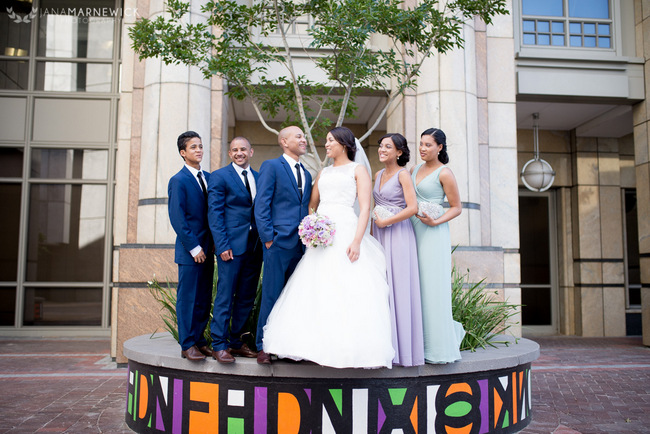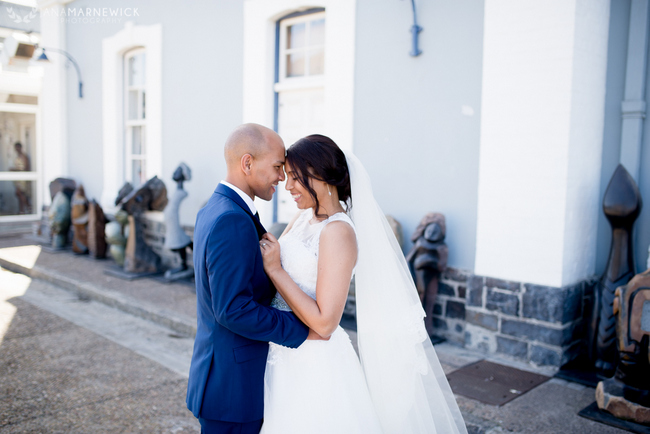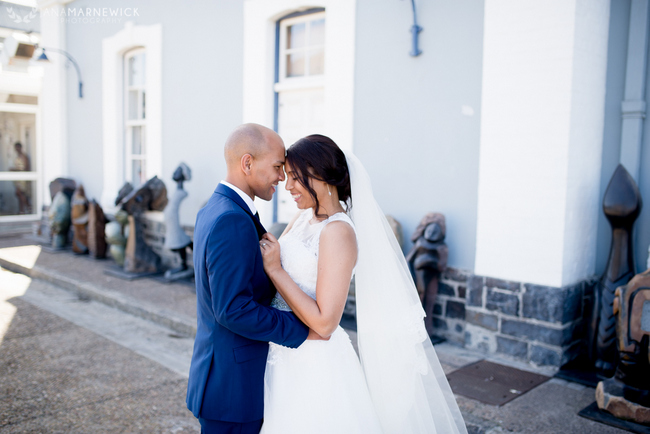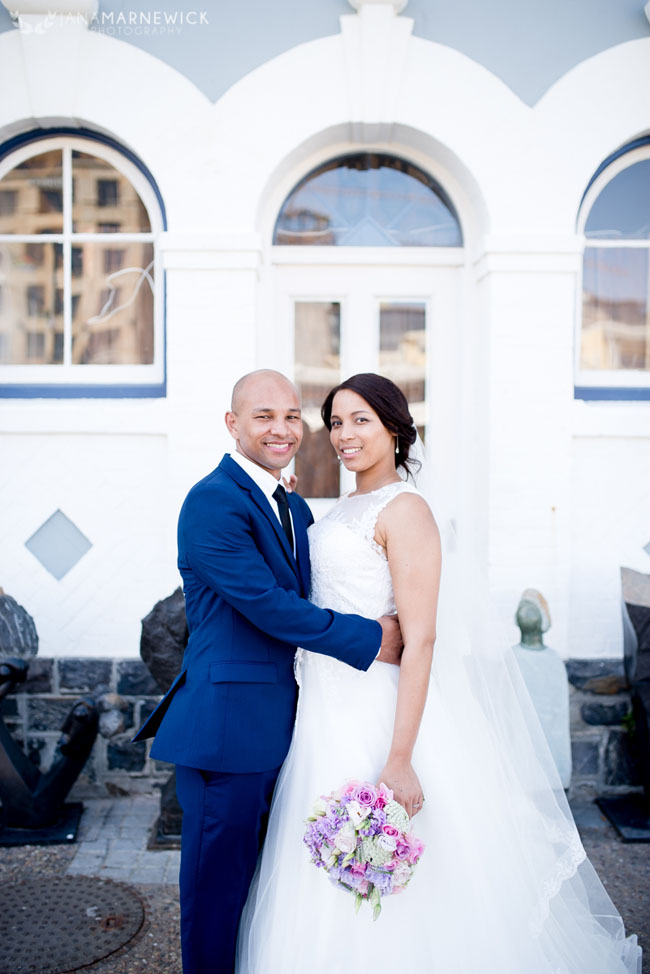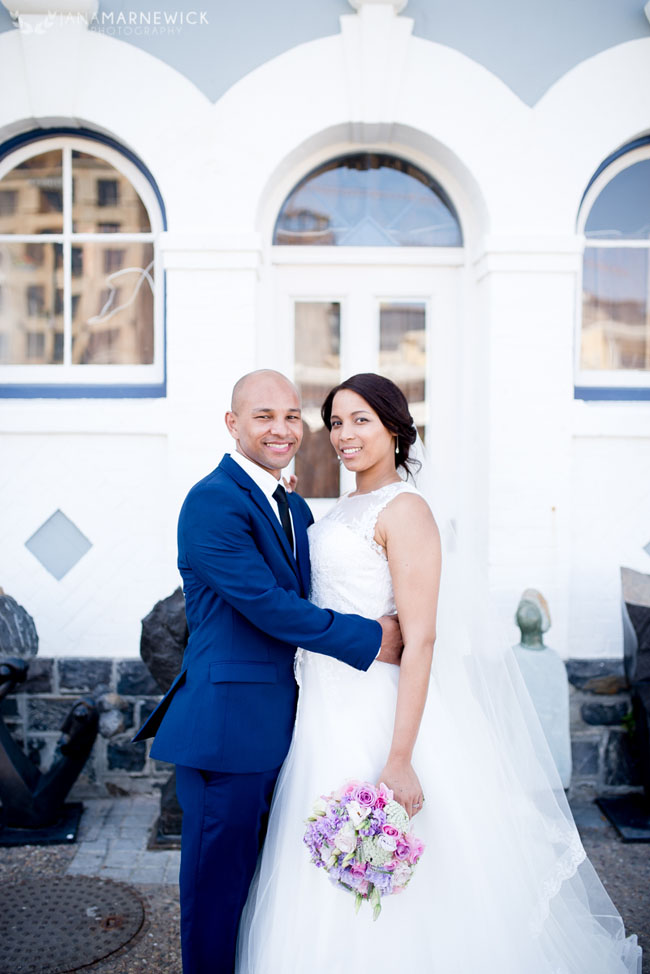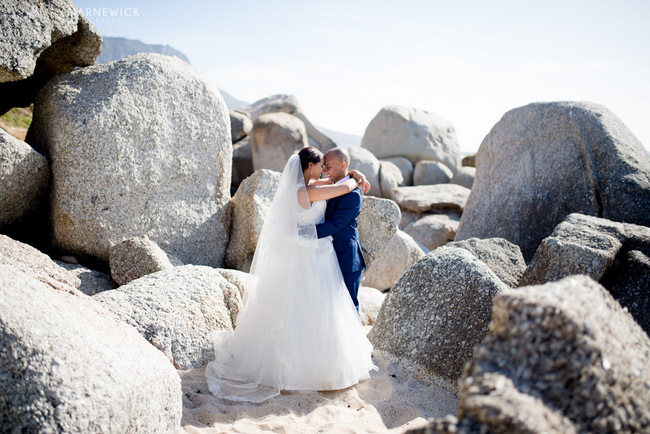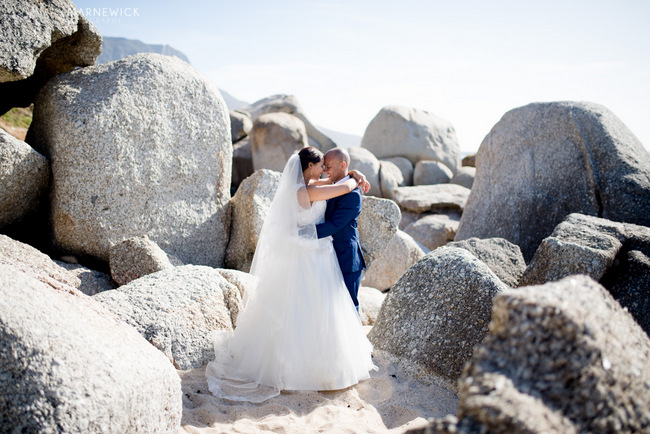 Best Decision
Planning it by myself, choosing the best venue and having two of the TopVendor Winners of TWA 2015 (Jana Marnewick as a photographer and Neva from Bright & Beautiful Flowers).
Advice for future brides & grooms
Keep it smaller than the average wedding. We had around 75 guests. I was able to speak to all of them, and everyone appears on the photos. Nothing matters on the day but you, your partner and the vow you make. Have fun, be in the moment.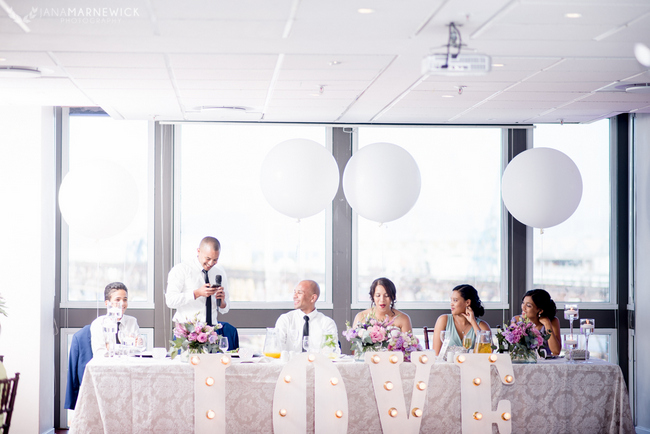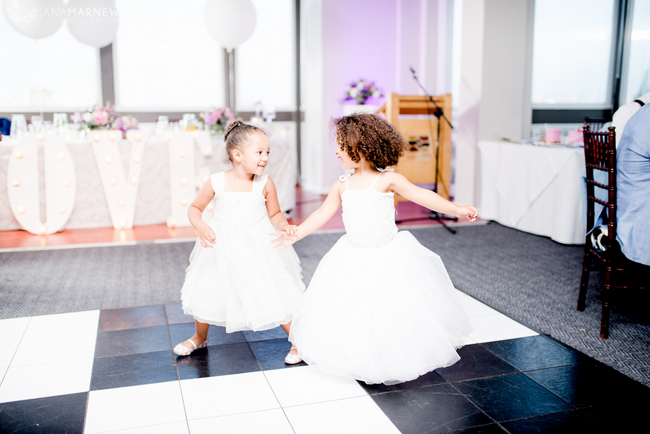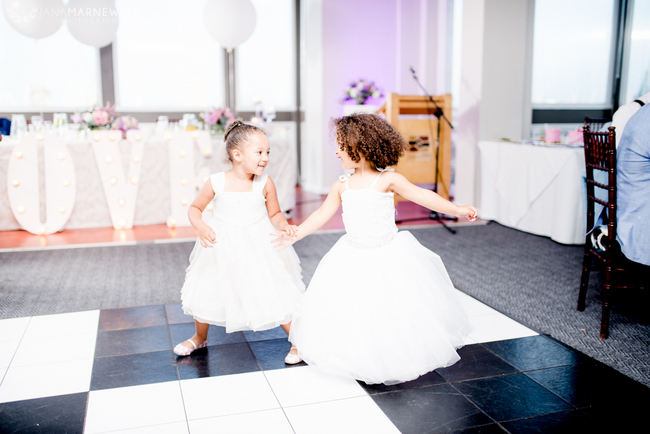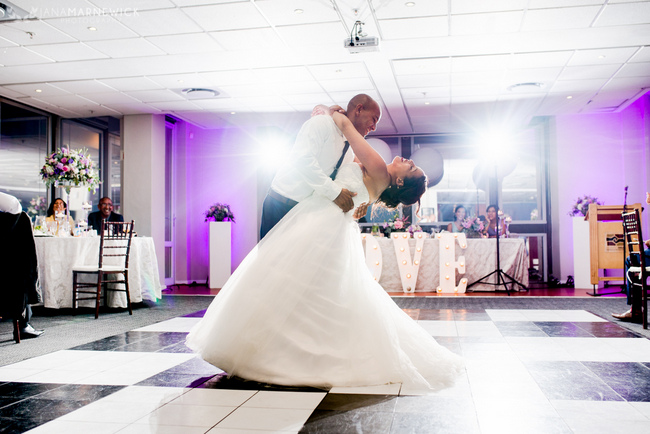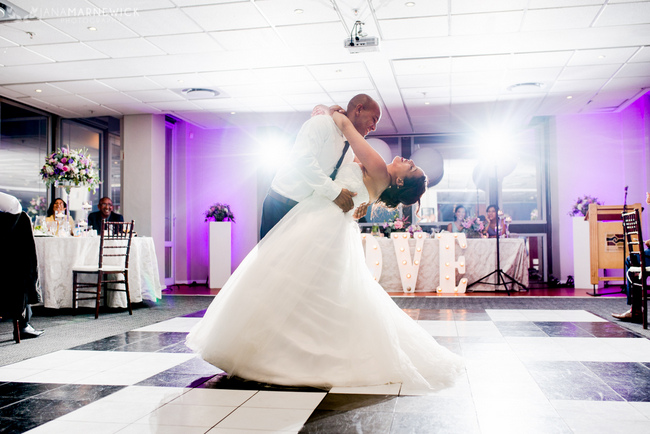 You can see more from this wedding on Jana Marnewick's blog.
SERVICE PROVIDERS
Venue & catering: Atlantic Imbizo V&A Waterfront | Photography: Jana Marnewick | Flowers & décor: Bright and Beautiful, Flowers & Table Decor | Invitations: My Wedding Box | Cake: Edible Art Cakes | Bride's dress: The Wedding Boutique | Bride's accessories: Accessorize (clutch bags & hair clip); Silver Ice (earrings & bracelet); Elie Saab | Hair, makeup & eyelash extensions: Makeup by Almari | Nails: Nails2Go | Bridesmaids' dresses: Mitzi's Creations (mother of the bride) | Groom's attire: Markhams; Aldo; Cape Union; Woolworths; D&G | Hiring: Exclusive Hire (Tiffany chairs); Bass Productions (dancefloor); My Pretty Vintage (LOVE Lights, cake stand, carpet); C&S Audio (mood lighting) | DJ: DJ Stephane | Bubble machine: Funky Bananas | Balloons: In Good Company | Cake topper: That Little Shop