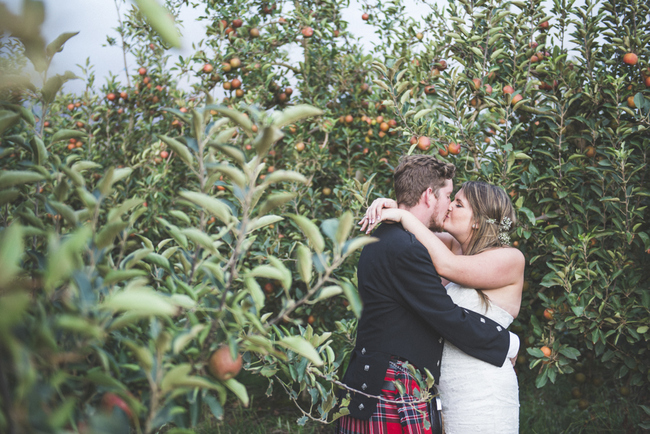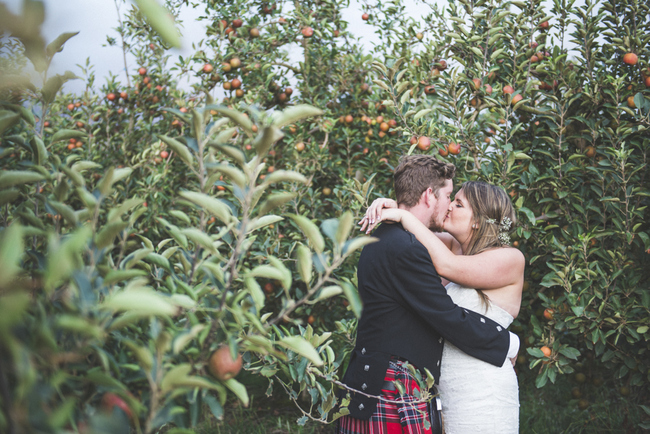 It's been a bumper week of weddings here on SBB, and we're finishing off with the most adorable rustic high tea wedding in Greyton. High school sweethearts, Rachel and Peter, wanted to share one of their favourite getaway destinations, Oewerzicht Farms, with an intimate group of family and friends. They had their ceremony on a koppie with the most magnificent views, then adjourned for their reception at long, greenery-bedecked tables, before dancing the night away beneath the stars. And with the boys in traditional kilts, you just know it was a proper knees up! These captures of breathtaking scenery and heartfelt moments were taken by Yeah Yeah Photography.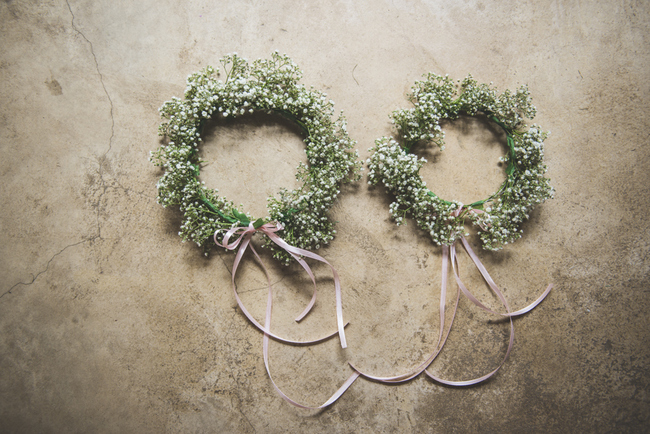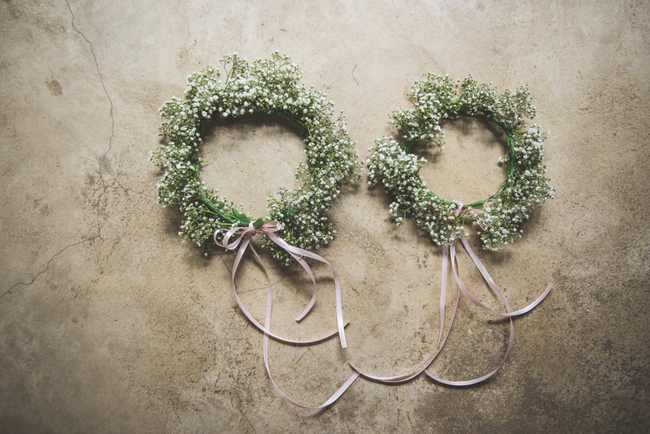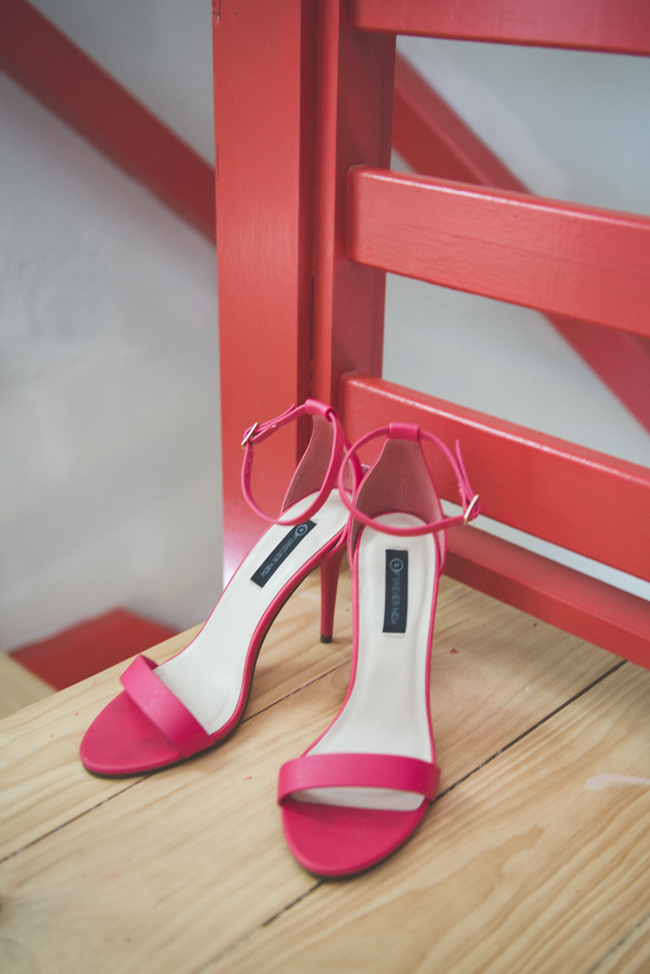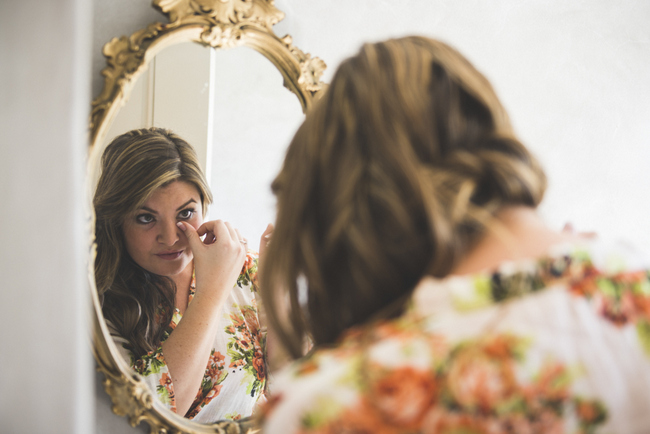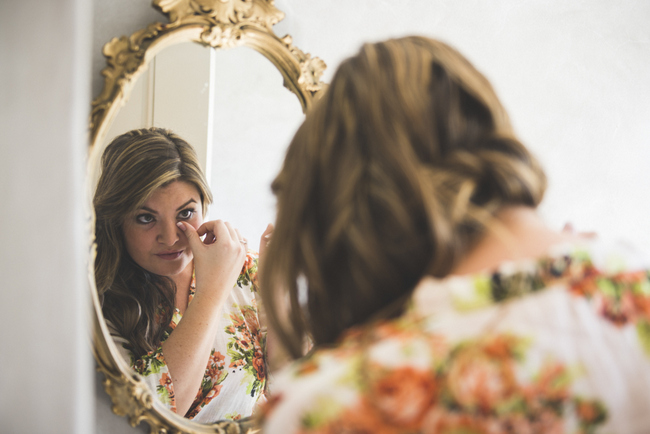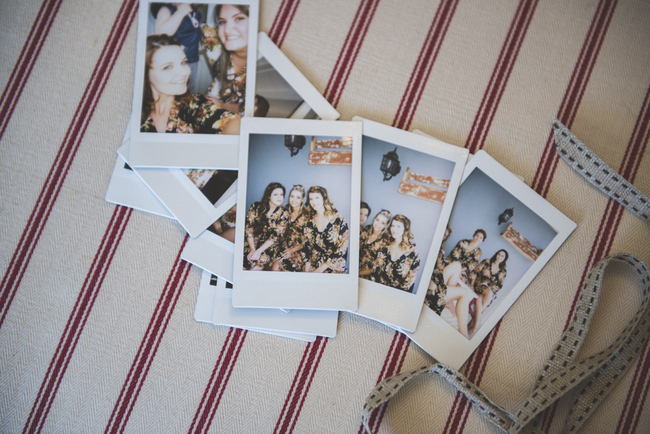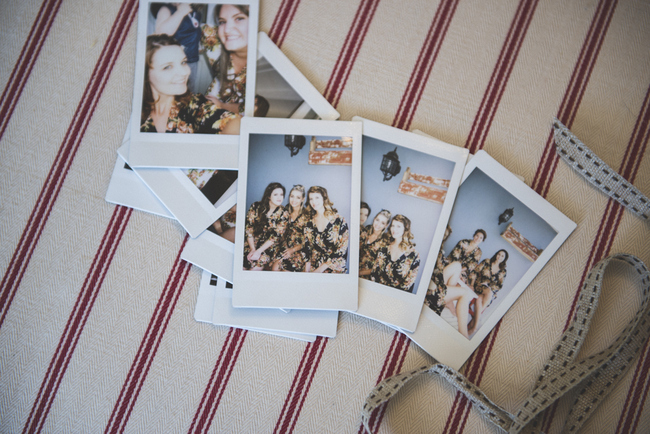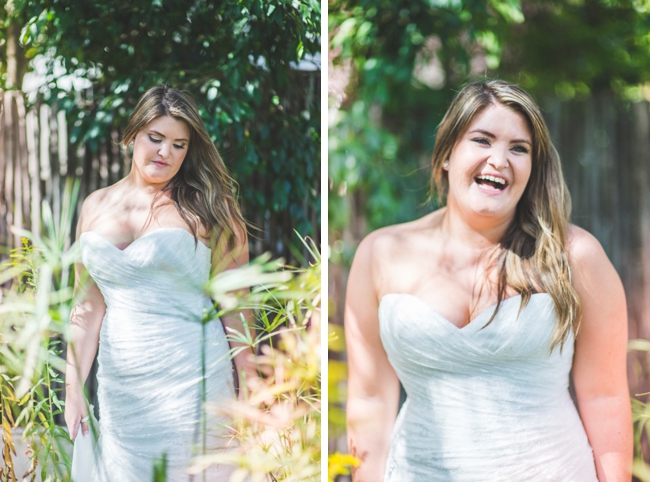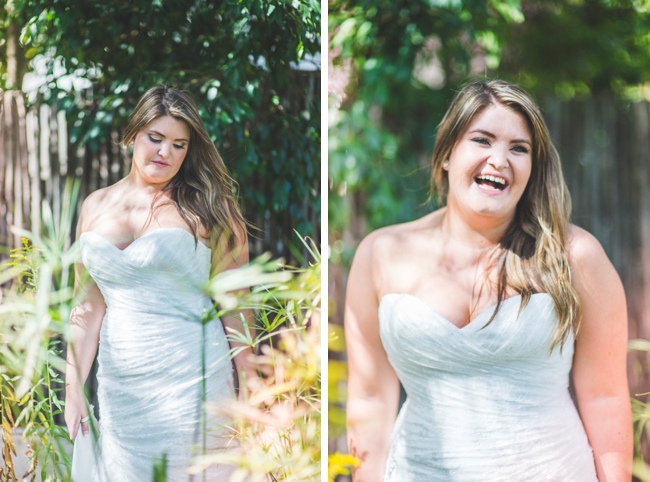 Love Story
We first met in high school, introduced by a mutual friend. We started off as friends until a couple of months later I realised the more time we spent around each other, the more time we wanted to spend around each other! After a fumbly phone call and a Guy Fawkes first kiss, we were officially boyfriend and girlfriend. The past eleven years together have been filled with so much, and we've been lucky enough to do it together. From the early days going to not-very-good local concerts and holding hands, to travels around the world, eating strange things, learning to dance, and just experiencing all that life has to offer. I once heard someone say that they were lucky enough to marry their best friend – I know how they feel.
The Proposal
We got engaged on the anniversary of our first kiss. After months of designing the ring itself and gaining the approval of several parties (mom, sister-in-law, sister, mother-in-law, they were all in on it!), the go ahead was given. Then the evening itself involved seats at our favourite Greek restaurant, and a secretly stashed dessert picnic so we could watch the fireworks from a hill. In preparation for the moment, Pete had written and memorised around four different speeches. He forgot them all the moment he knelt in the grass. But it didn't matter, because after quite a bit of squealing I said "YES!"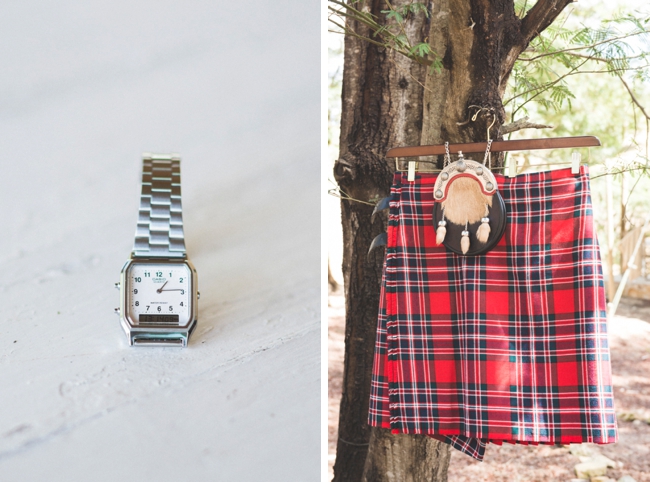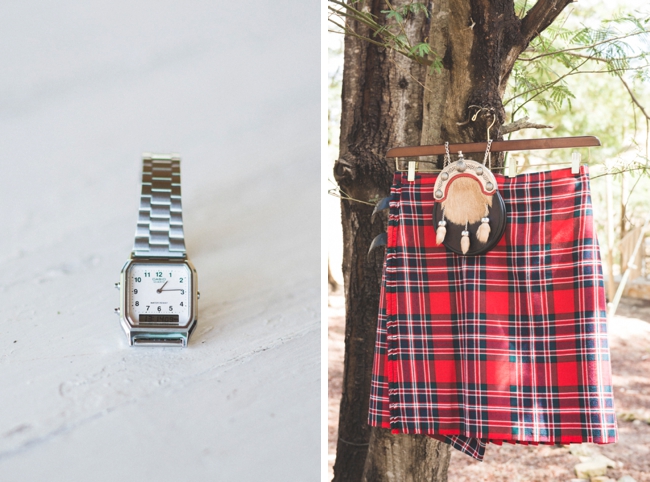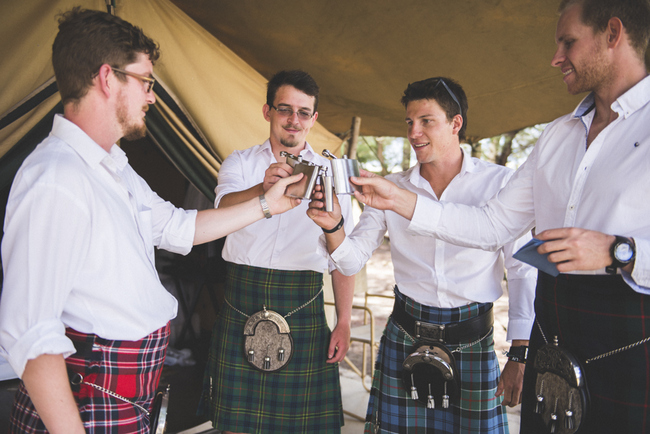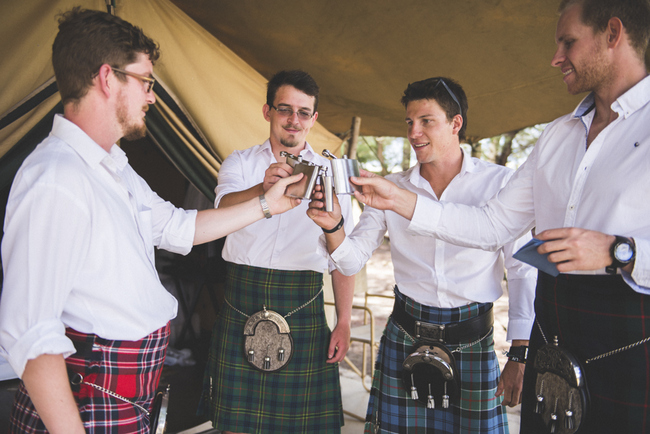 The Venue
We first went to Greyton in high school. Rach's family have always been big weekend drivers, so I got to see a lot of the Western Cape with them. Greyton stuck in the mind. About five years later, we wanted to go away for a weekend. Eventually we settled on Oewerzicht, a farm outside the town. We've been there at least once a year since. We jumped at the chance to have our wedding there, and share one of the most special places we know with our friends and family. Our ceremony itself was held on a koppie within the Oewerzicht farm, whilst our reception was held in the stone lapa right on the rivers edge.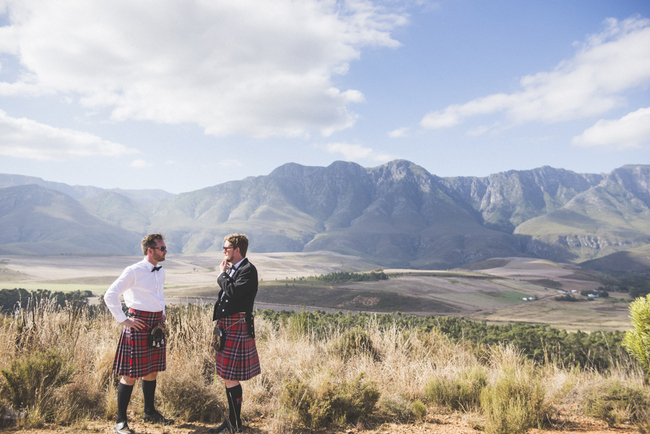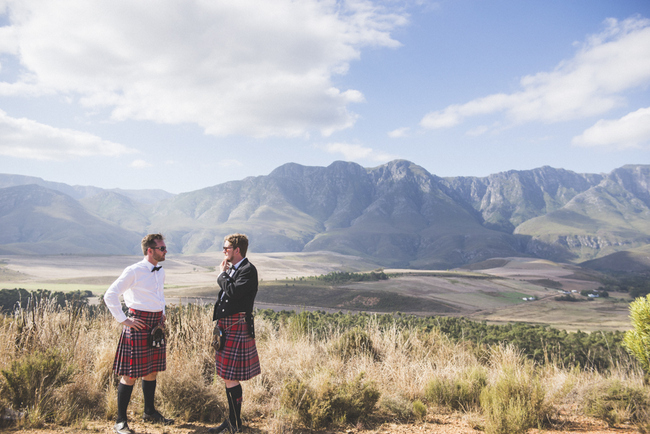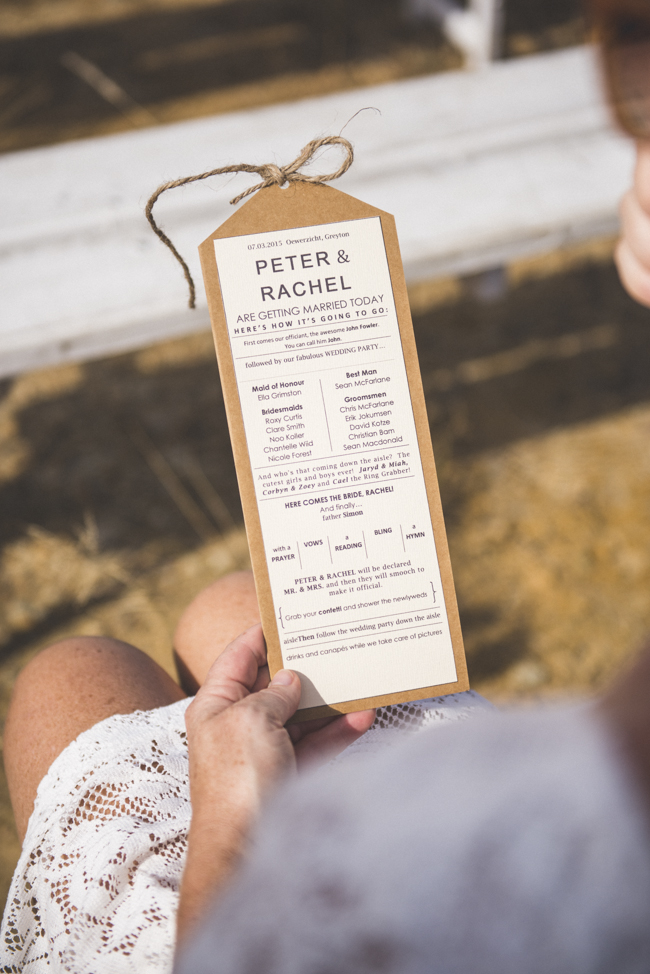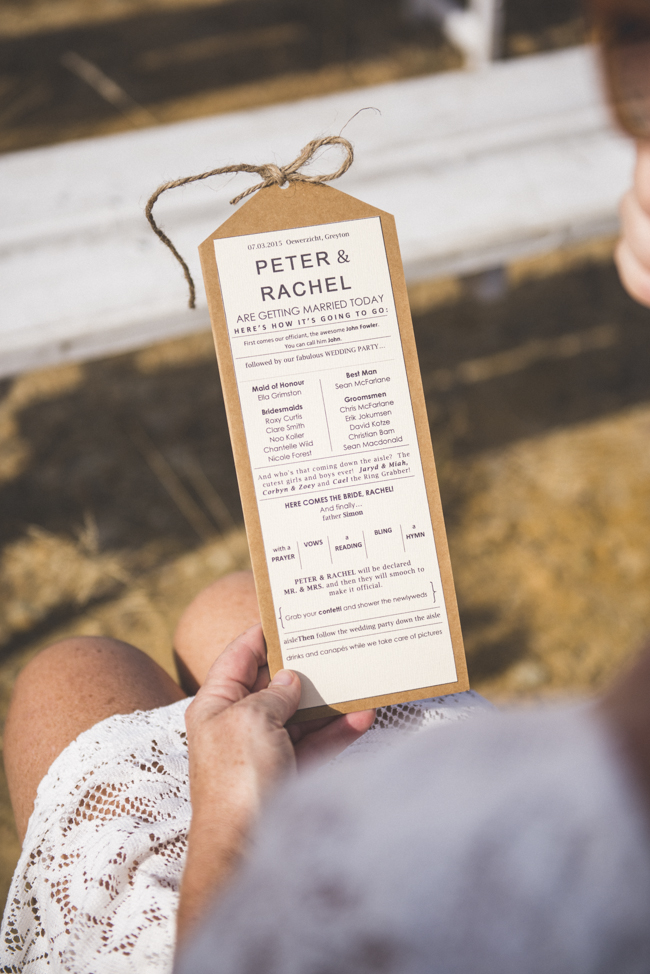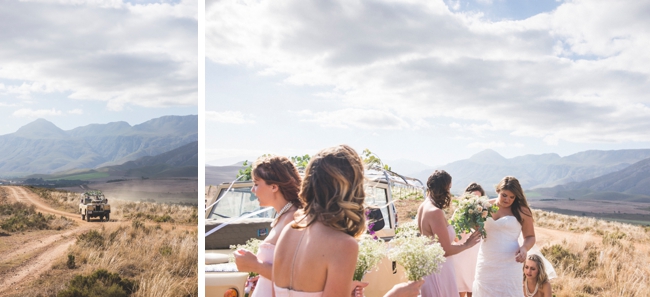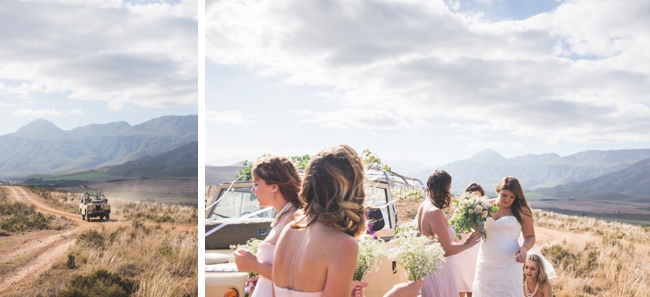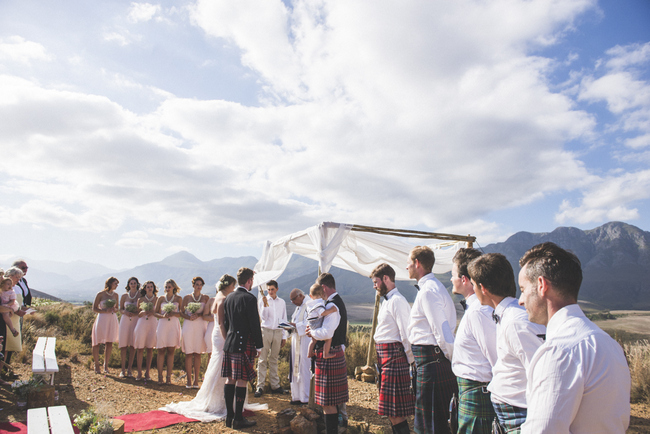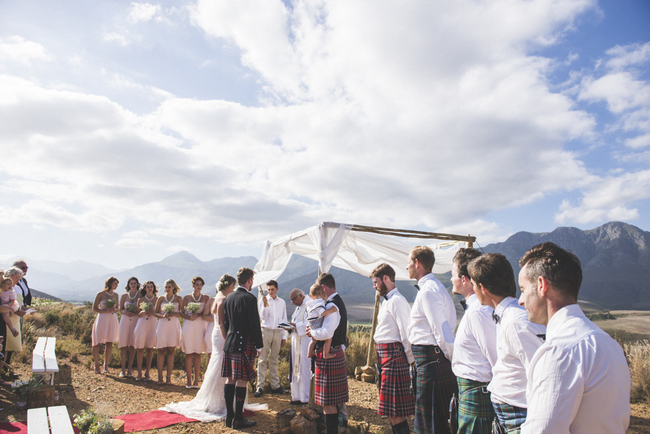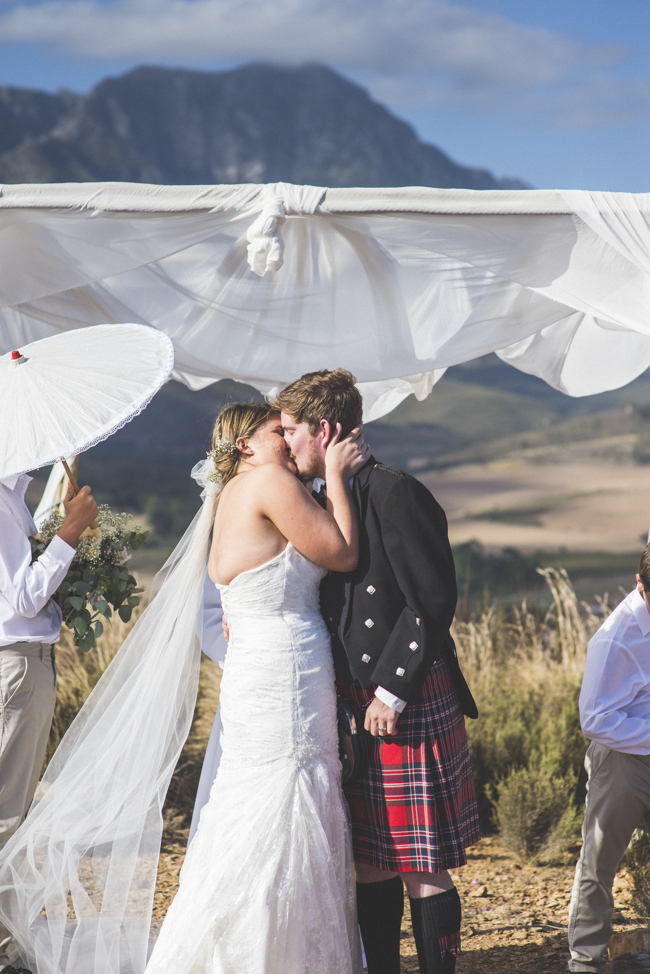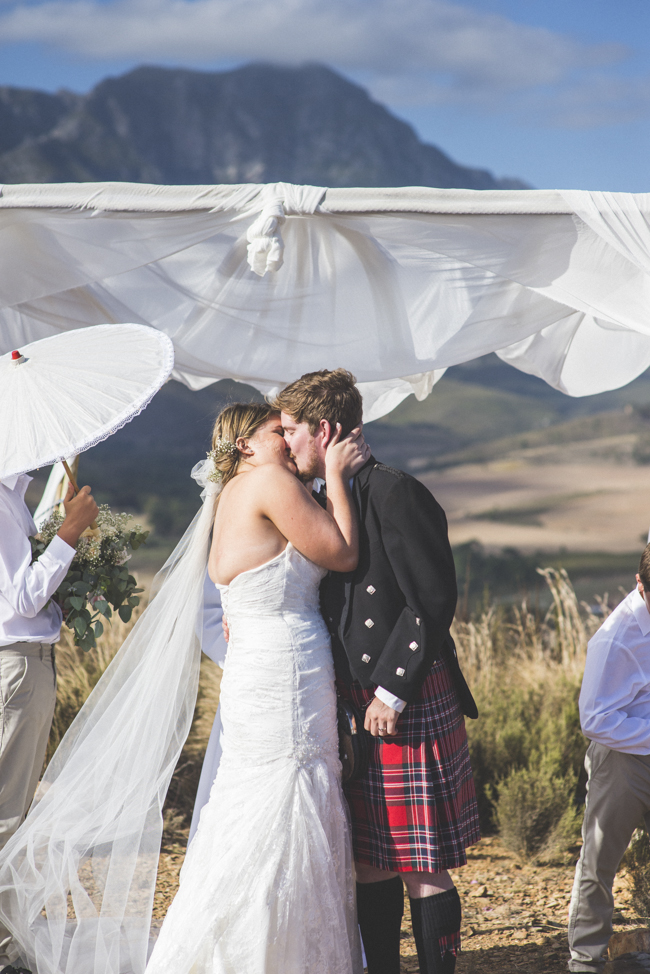 Wedding Style
We went with a rustic high tea theme, with lots of personal DIY touches and pops of blush wherever I could put them.
Wedding Details
Marrying a McFarlane meant that all the men were in kilts, with sneaky flasks of whisky in their sporrans.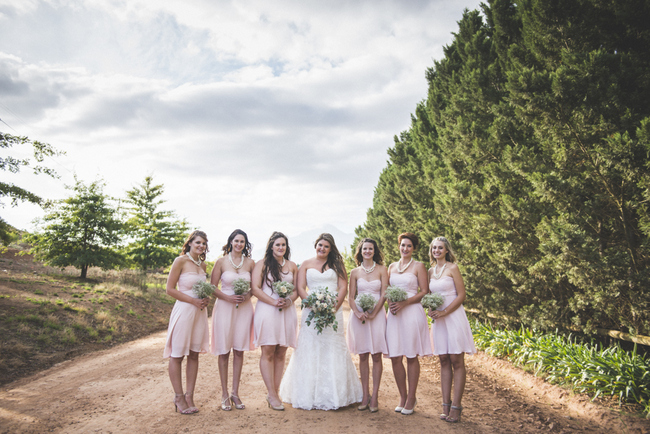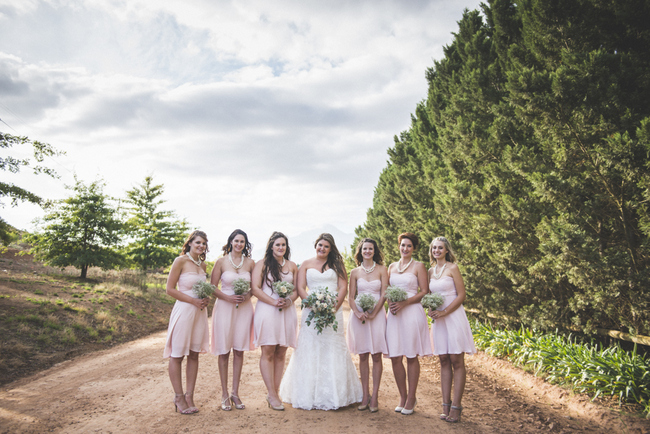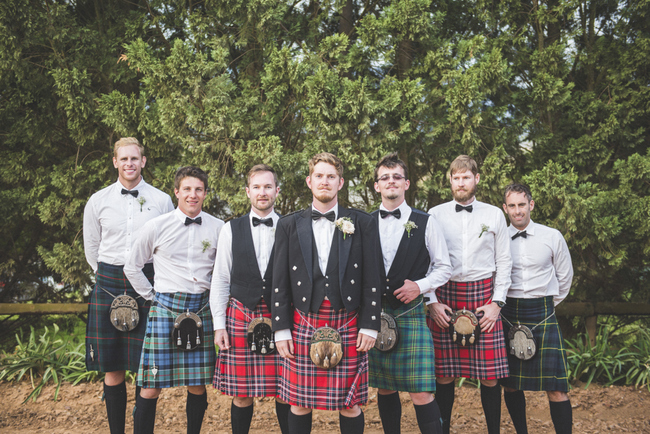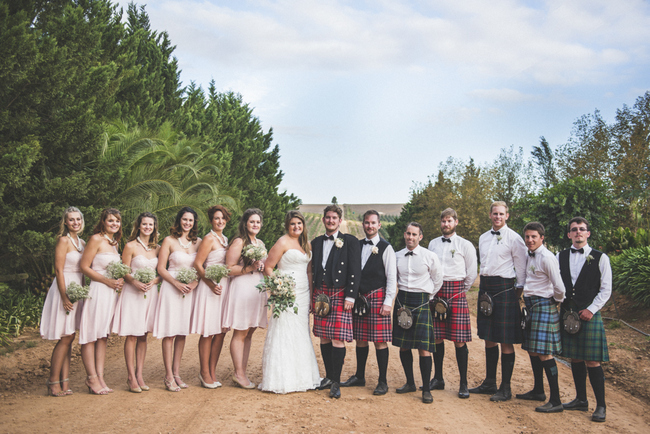 DIY Elements
So many! My mum and sister made our beautiful cake, one bridesmaid sewed our table runners, another bridesmaid created all our wedding stationery, another baked and iced wedding favour cookies. The white tissue paper pom poms were handmade and followed us from our engagement party to our wedding day.
The Flowers
We wanted to go with quite a wild natural look – this included lots of penny gum, baby's breath and white/blush roses.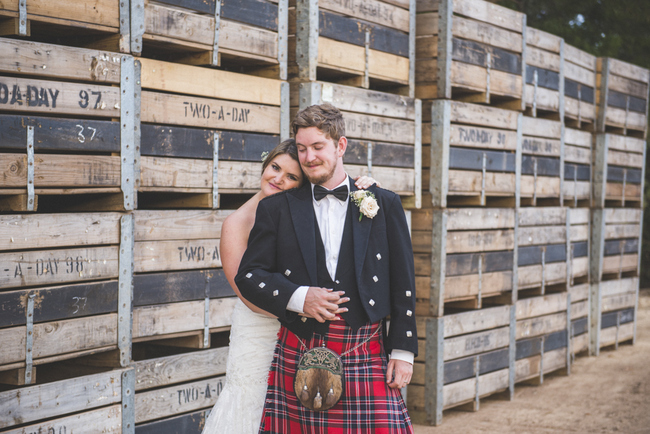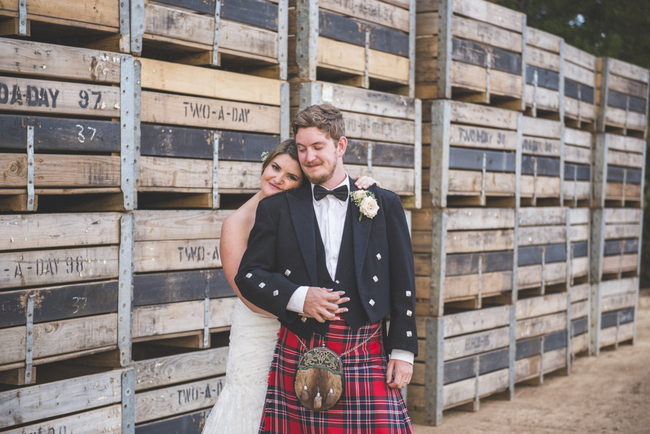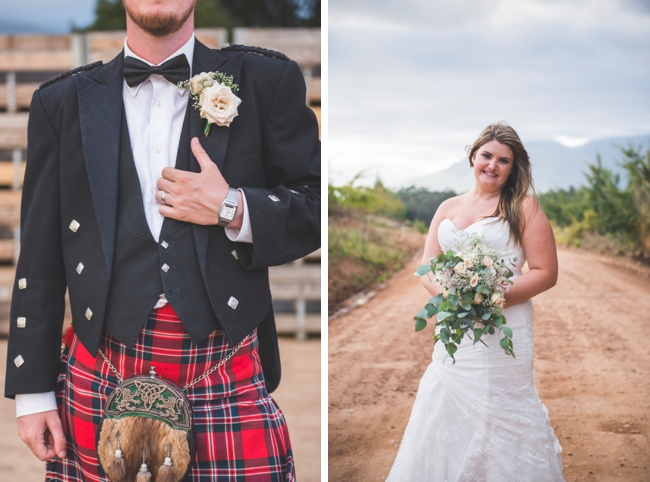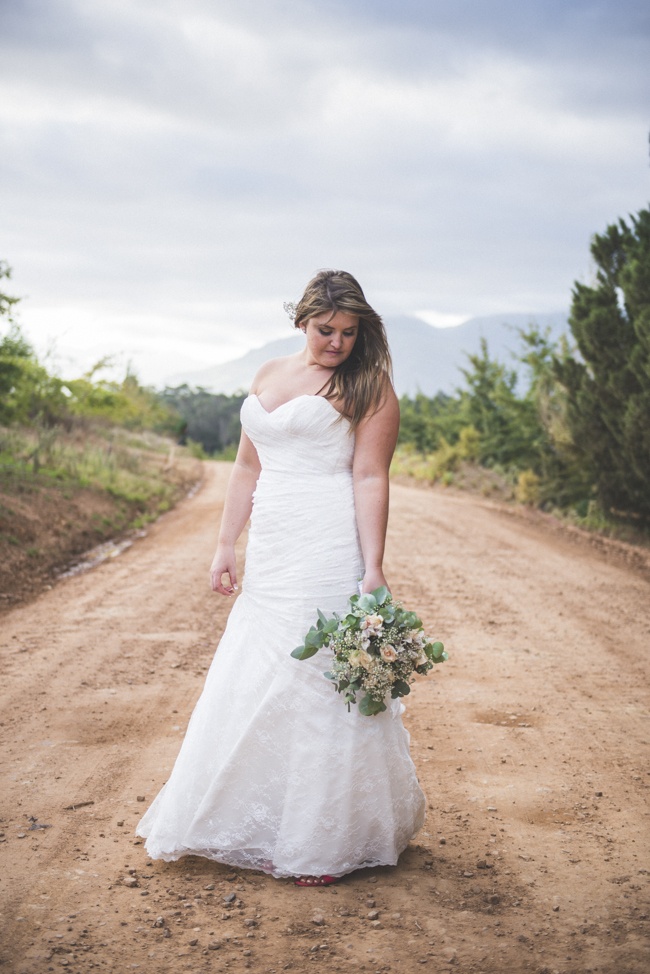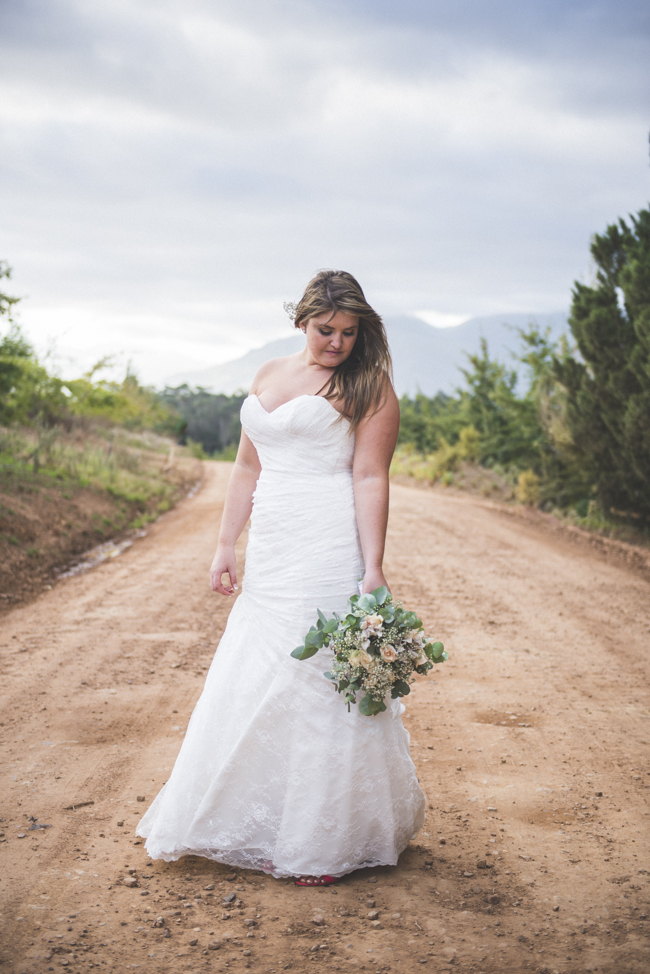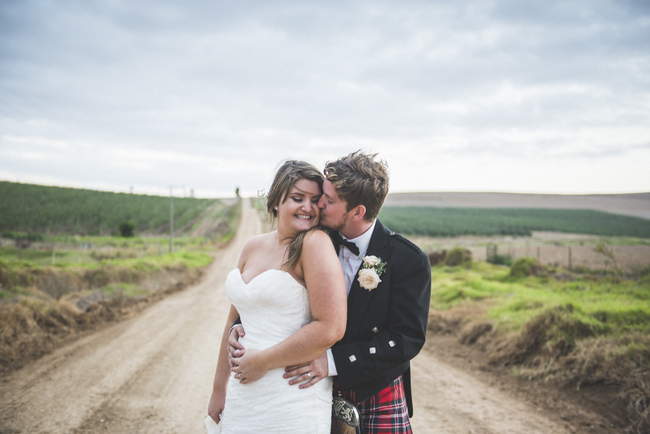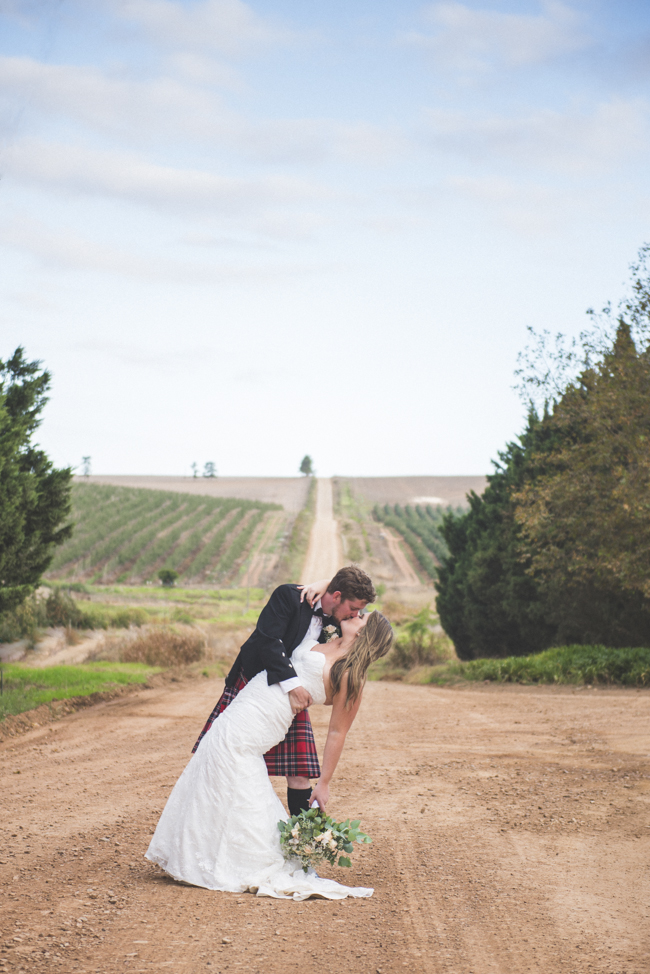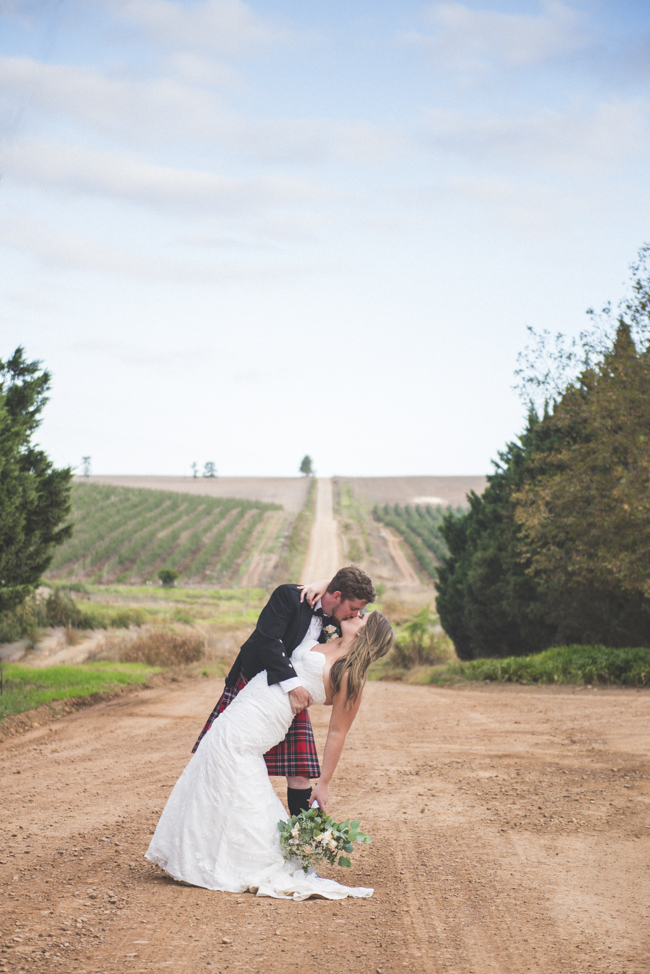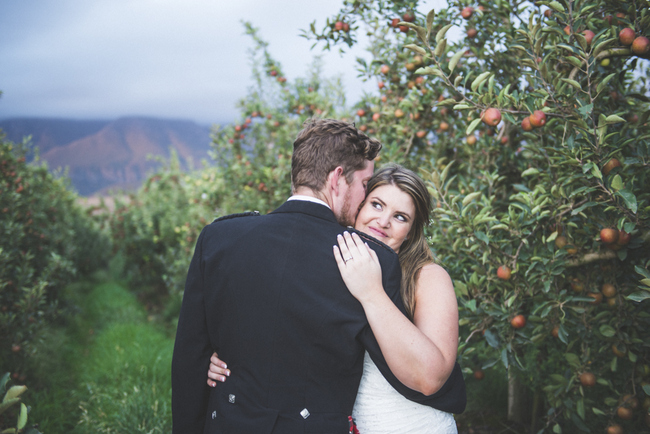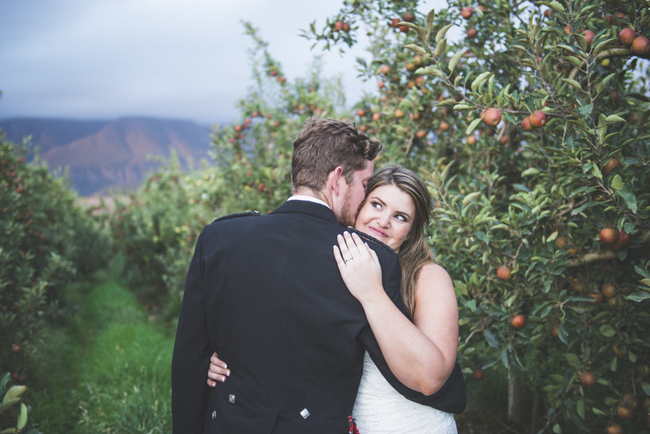 The Dress
My bridesmaid, Noo, won it! We went to the Spier Bridal Expo in 2014 and all entered every competition we could find. Around two weeks later Noo received a phone call saying she had won a full bridal package, and the organizers were kind enough to give it to me :) Part of the prize was any gown and veil from Callegra. They were absolutely amazing and my dress was love at first sight!
The Bridesmaids
I had one maid of honour and five bridesmaids. I chose a blush, chiffon, sweetheart neckline which I absolutely loved! It was soft and romantic to soften the rustic theme.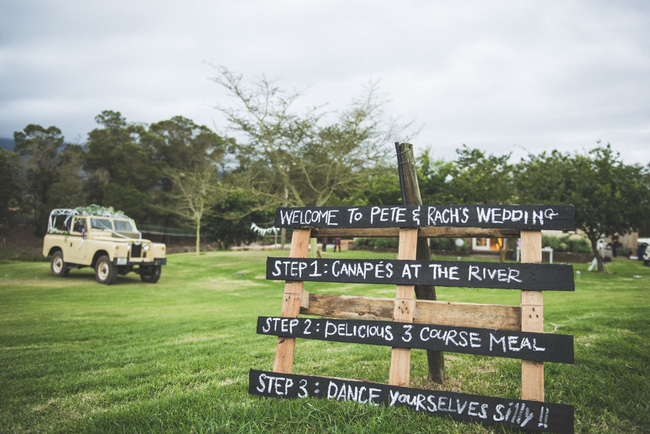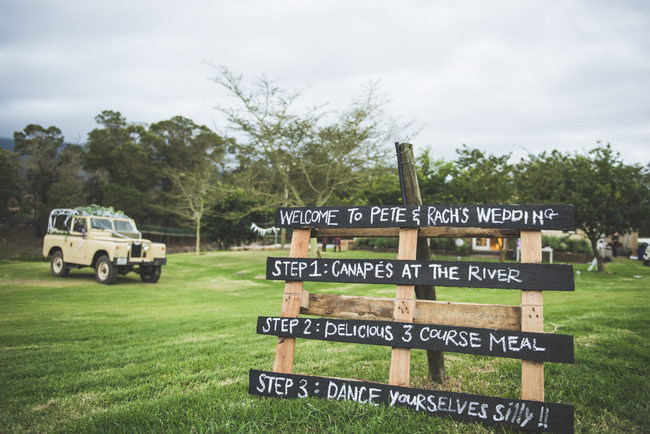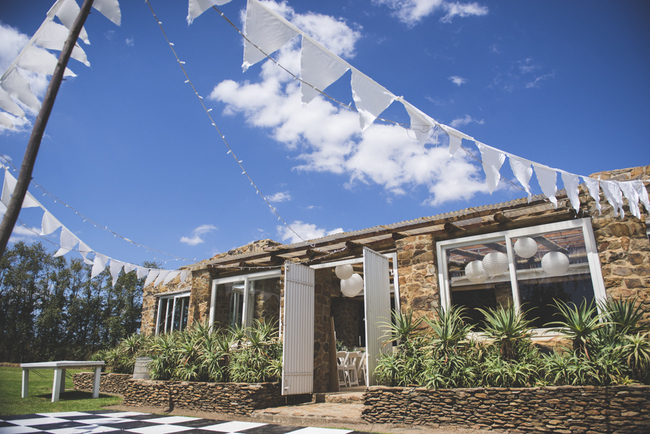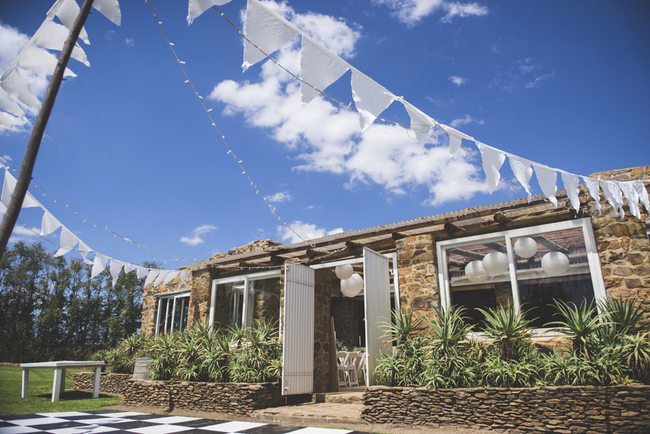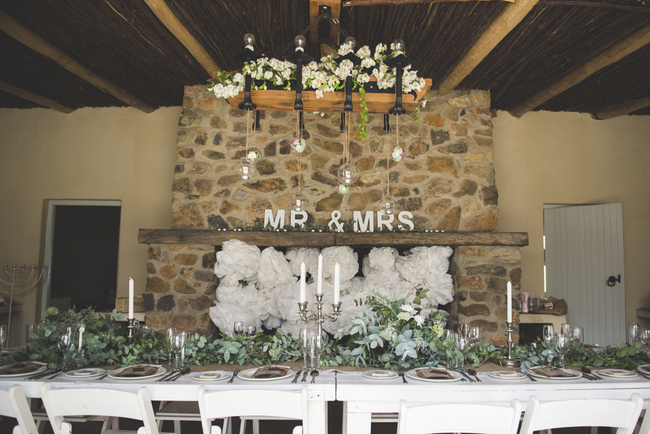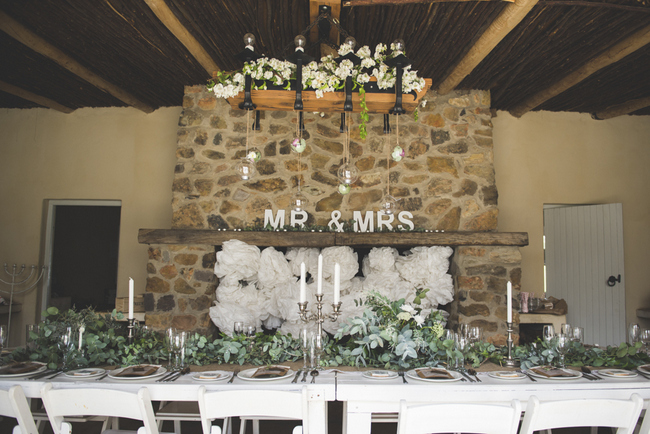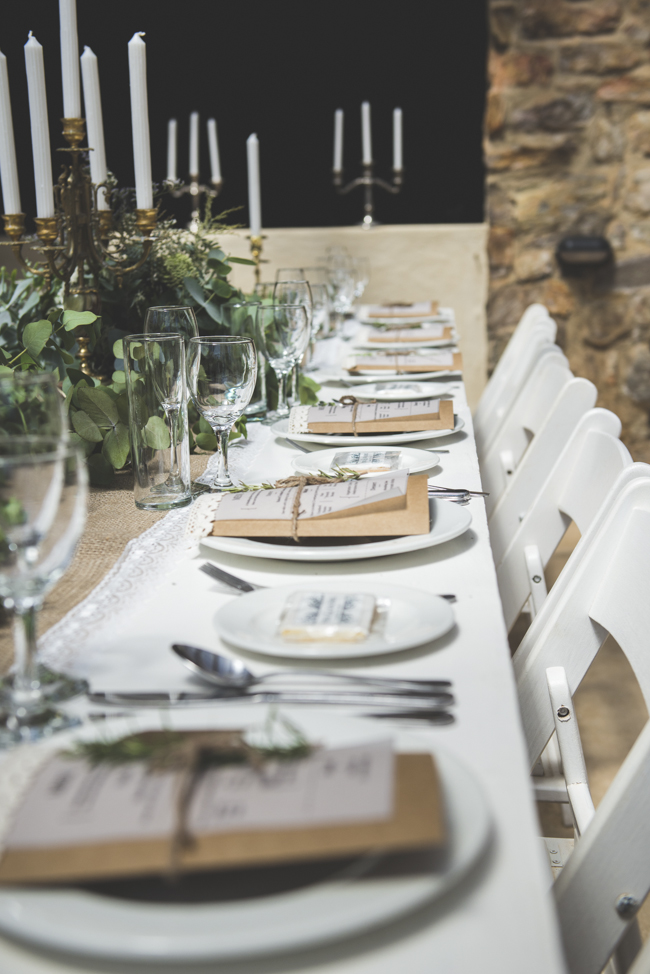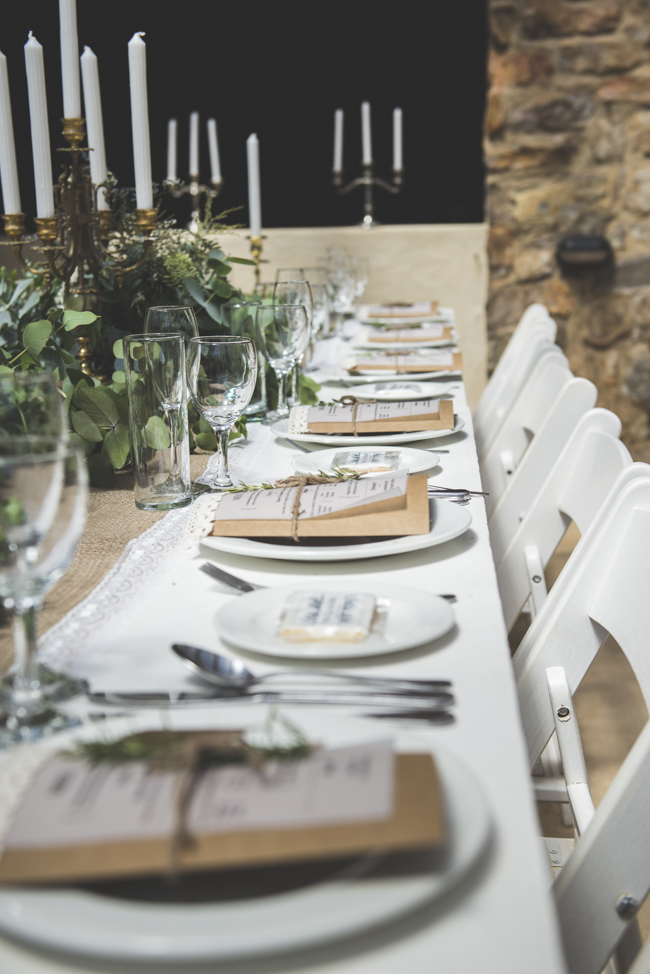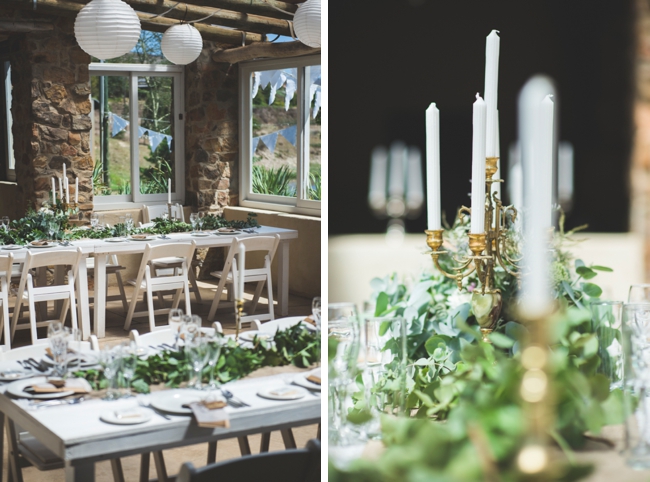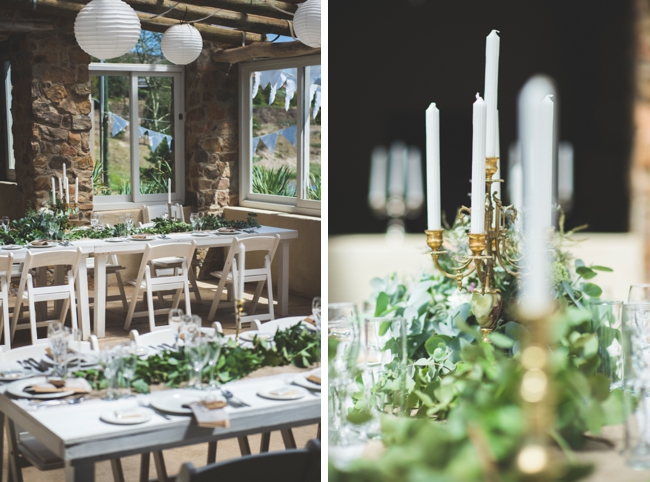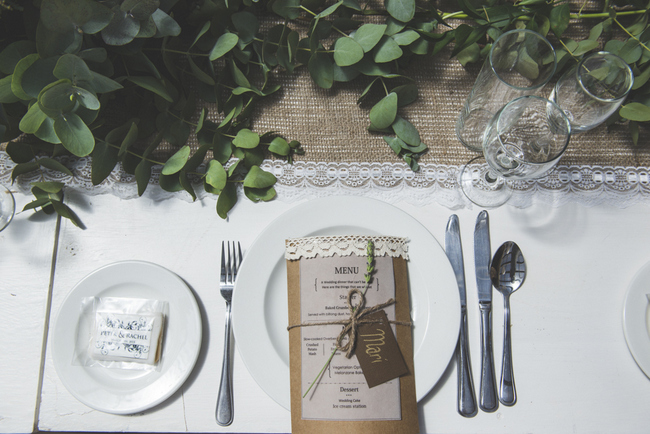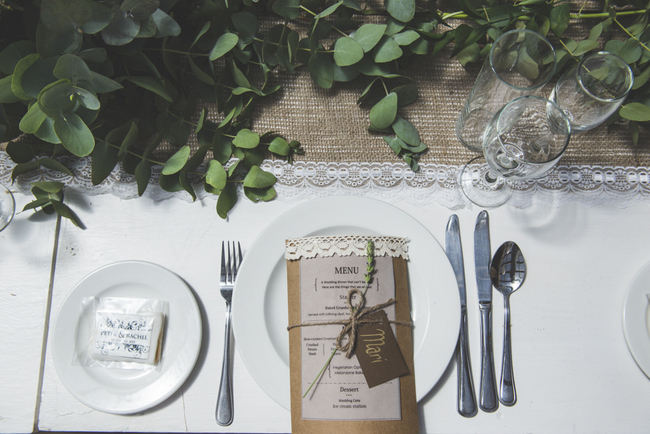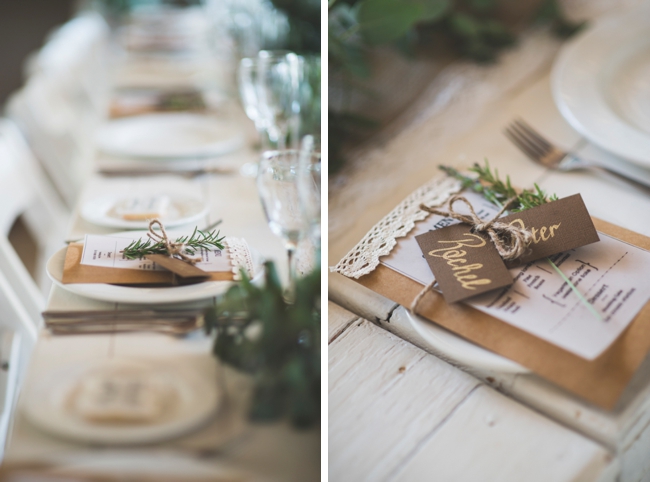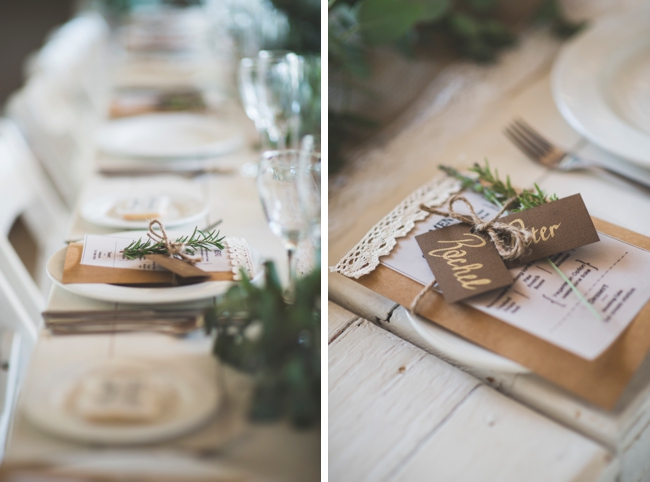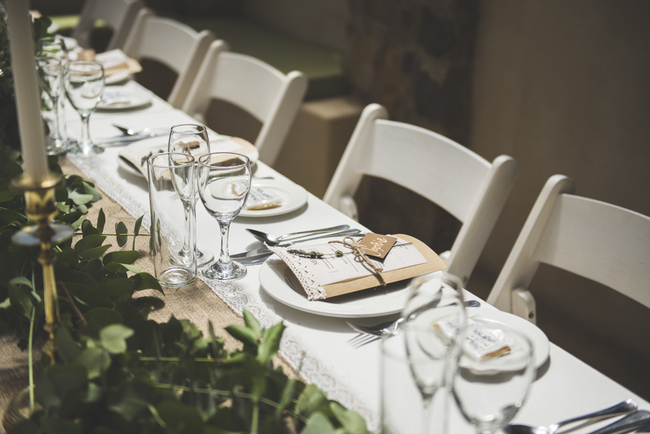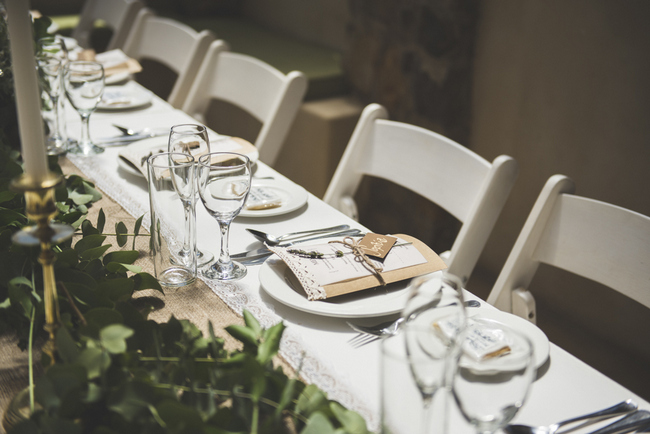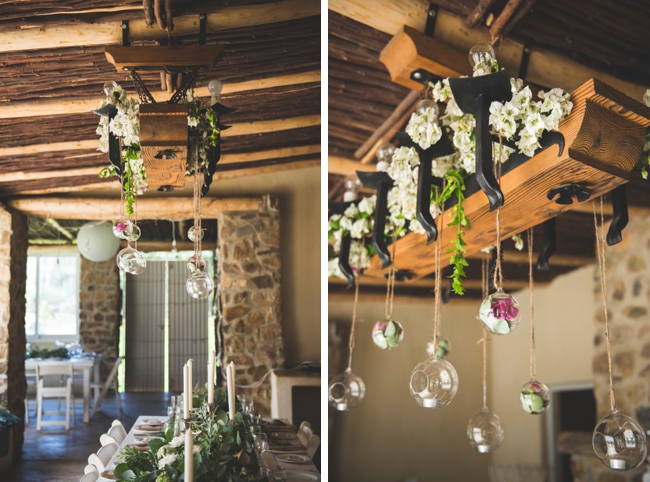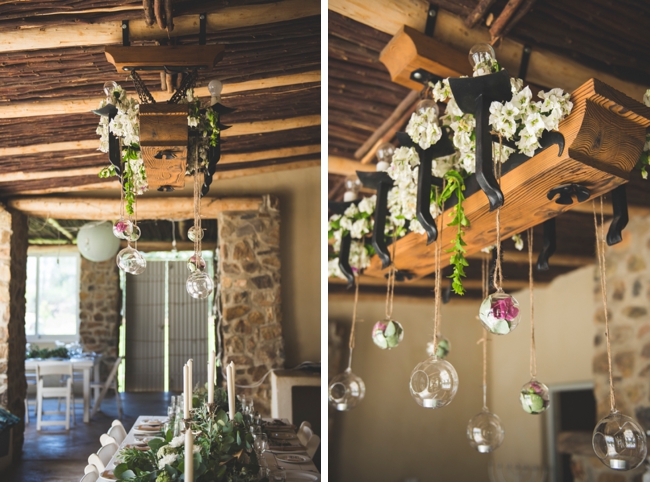 Memorable Moment
It's so hard to pick one! Walking down the aisle towards my almost husband to our band playing the acoustic version of 'I'll love you to the end' by the Pogues surrounded by a 360 degree mountain view! Practising our first dance for the first time during our couples photo session. Being serenaded by my new in-laws to "I want to know what love is" by Foreigner. Sneaking away during the evening to look at our wedding from the other side of the river. Spending the evening dancing under the stars.
Proudly South African Details
Being complete foodies, putting together our menu was such fun! Made by our most amazing chefs, it was a proudly South African feast including scone-covered Karoo lamb pie and many other delicious goodies.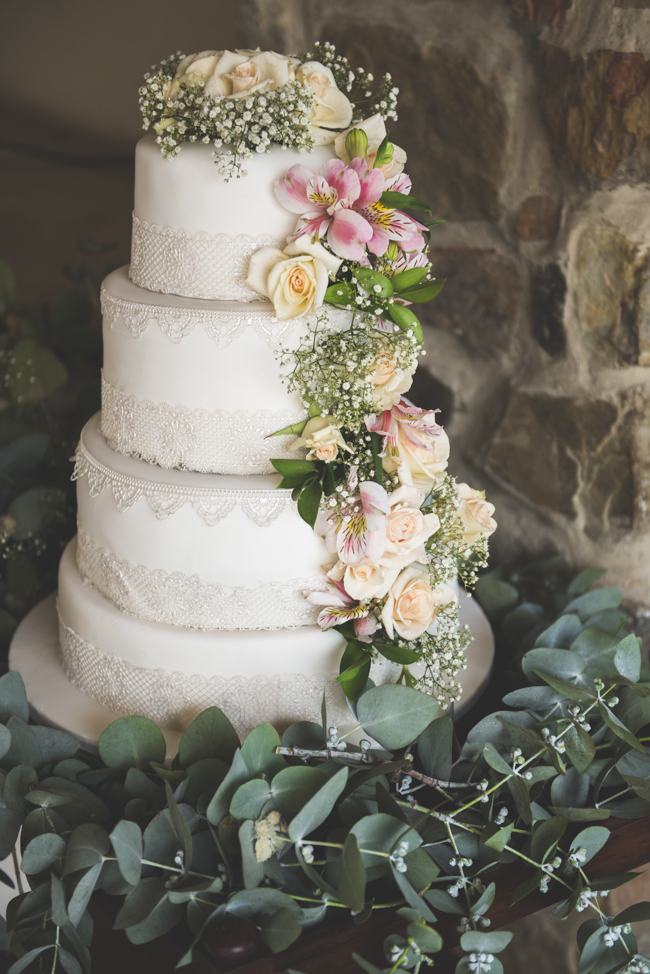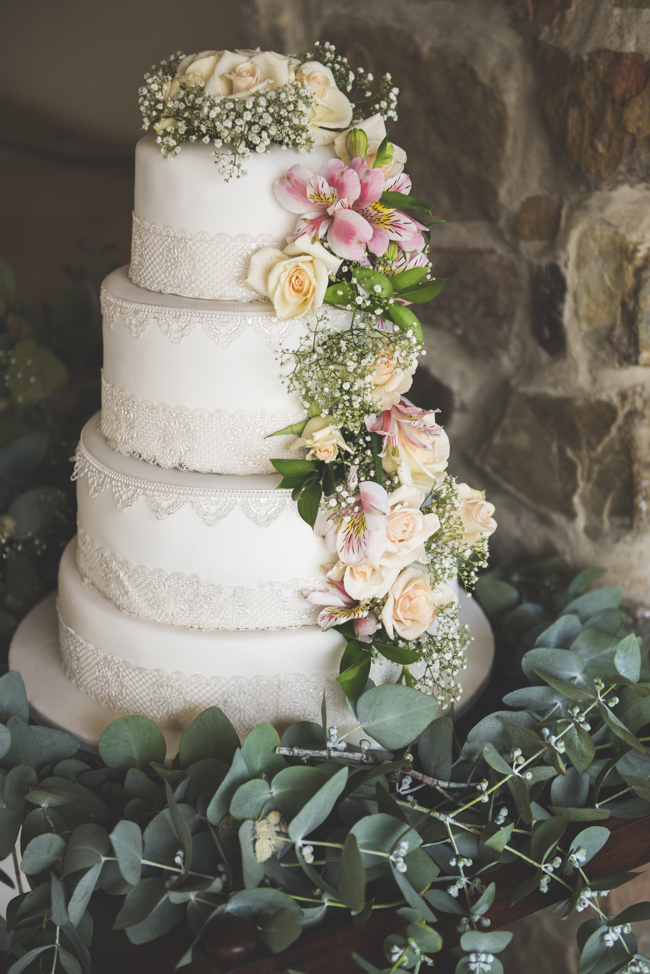 Best Decision
Keeping it small!
Advice for Future Brides & Grooms
Enjoy your engagement – some people rush into crazy wedding planning. Take a deep breath and just enjoy being fiances for a little while. Pick your suppliers, you're going to have to work with them. Have an epic maid of honour – it makes all the difference! Don't get hung up on the small stuff – something will go wrong but it doesn't need to be a disaster. Keep your head and heart on the goal – marrying each other and starting your new journey together!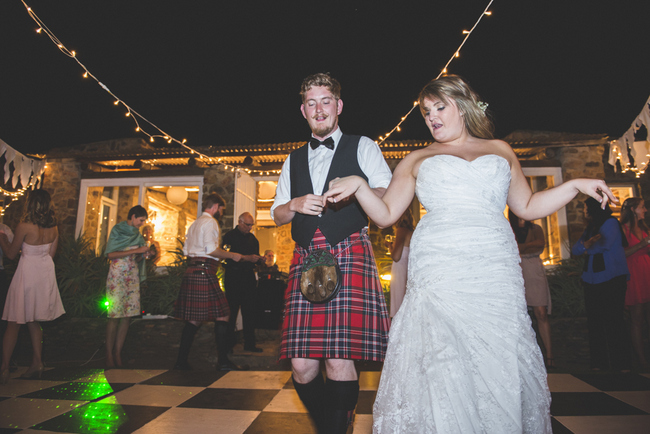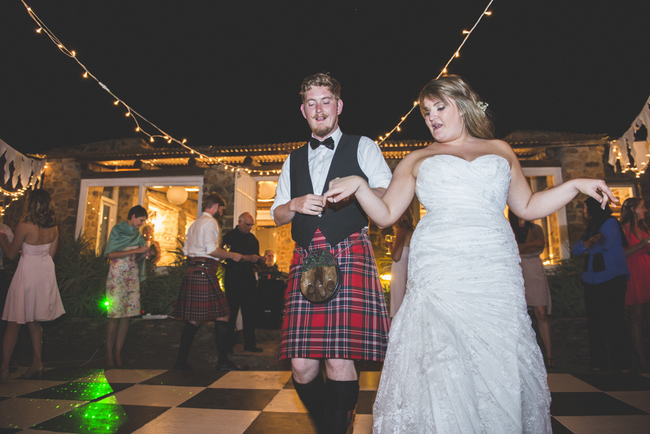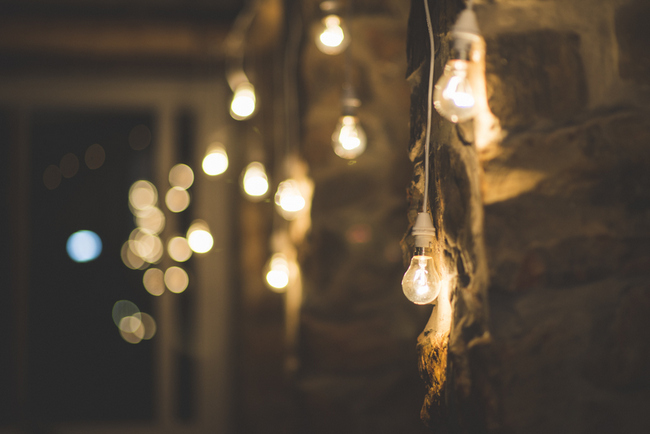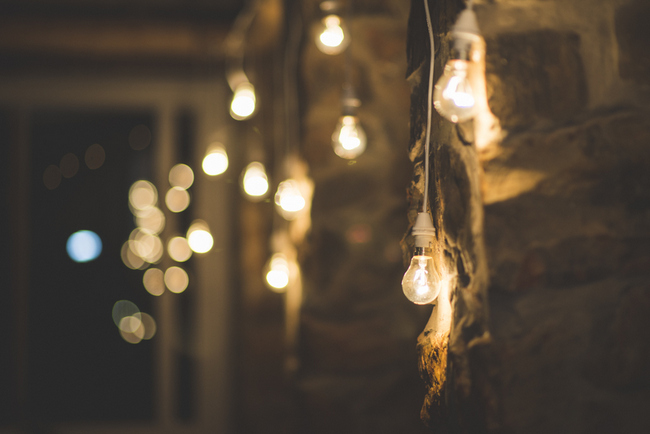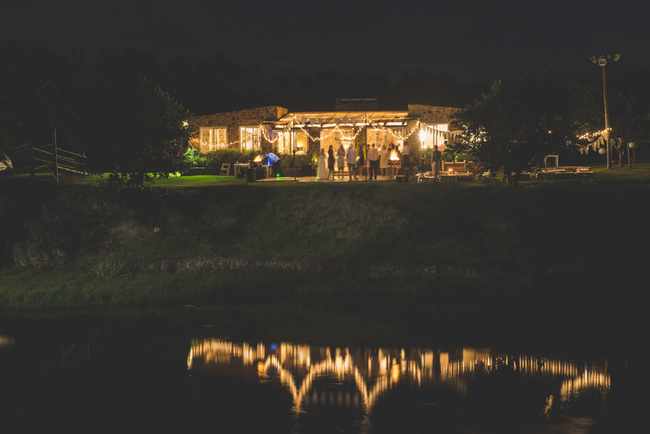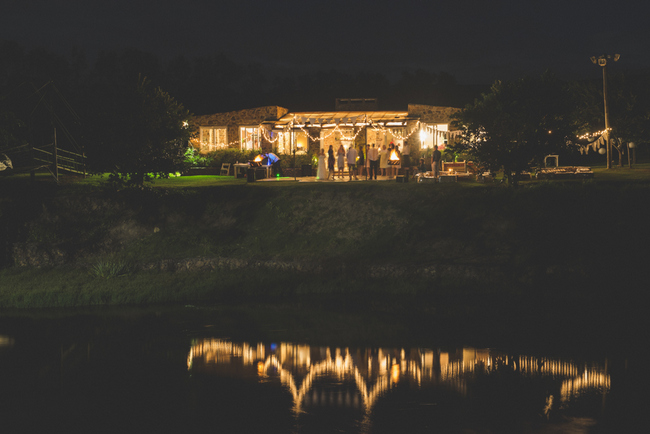 You can see more from this wedding on the Yeah Yeah Photography blog.
SERVICE PROVIDERS
Venue: Oewerzicht Farm Cottages | Catering: Driefontein Farm Restaurant | Photography: Yeah Yeah Photography | Flowers & décor: Annie's Flowers | Stationery: Nicole Forrest | Cake: Bake Your Day | Bride's dress: Calegra Bridal House | Bride's accessories: Forever New (shoes); heirloom (earrings) | Hair & makeup: NewDef Hair | Bridesmaids' dresses: Mother of the bride | Groom's attire: Groom's own | Groomsmen's attire: Staghorn | Hiring: Ten of Cups