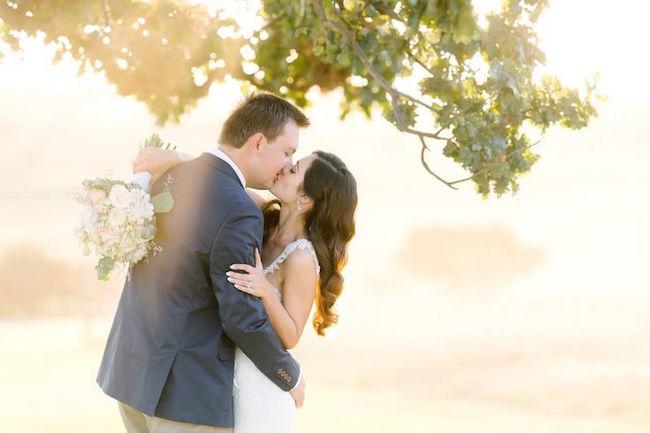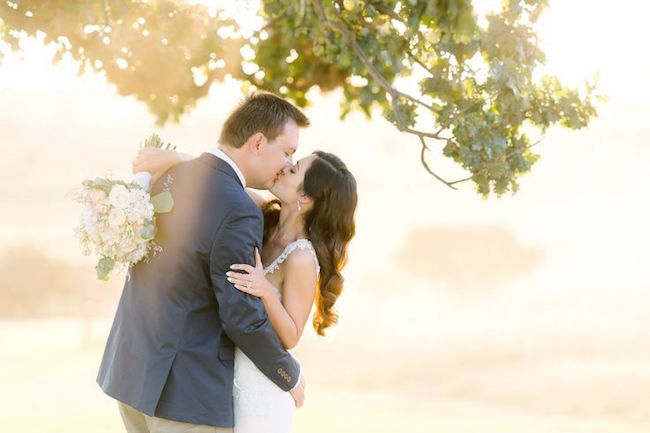 Oh Stella Uys. You know what makes a blogger's (and a bride's!) heart happy. The way that each of your weddings is filled with one perfect, light-filled image after another… oh my. Fanie and Chanté's dreamy countryside celebration is certainly no exception. The bride's vision – centred around soft colours, rustic textures, and personal details – came together perfectly. In fact there's no better expression of this month's editorial theme: Rustic Elegance. But really, what steals my heart every time I look at it are those golden, romantic portraits. Readers, read on…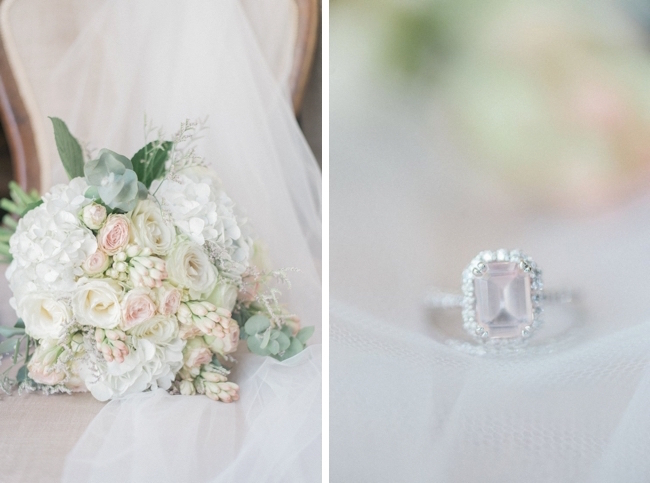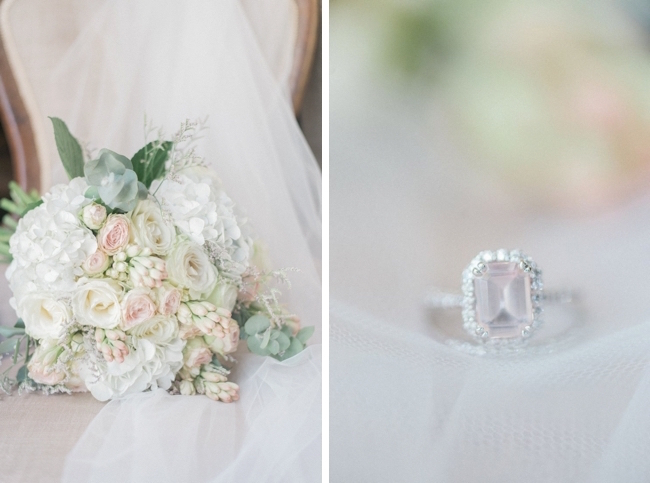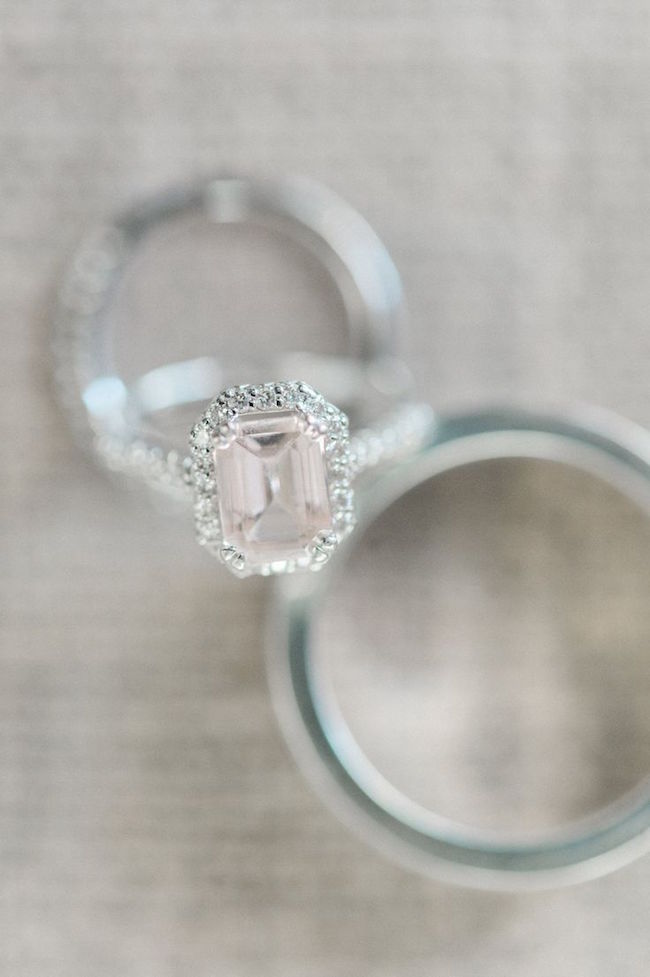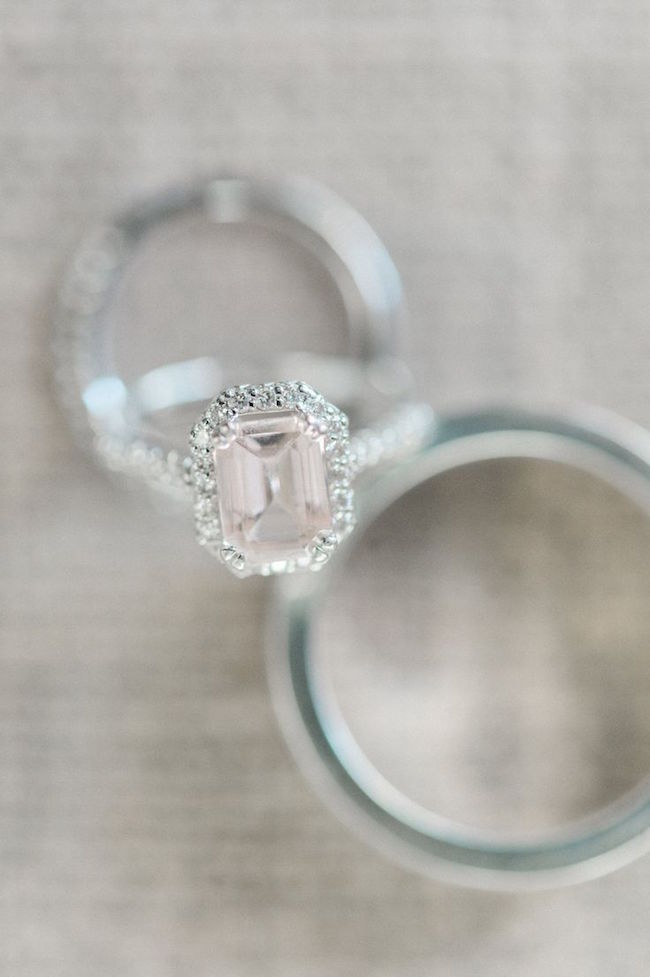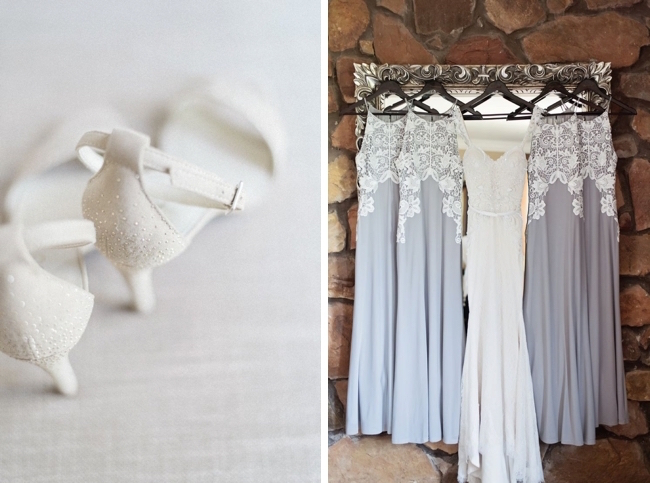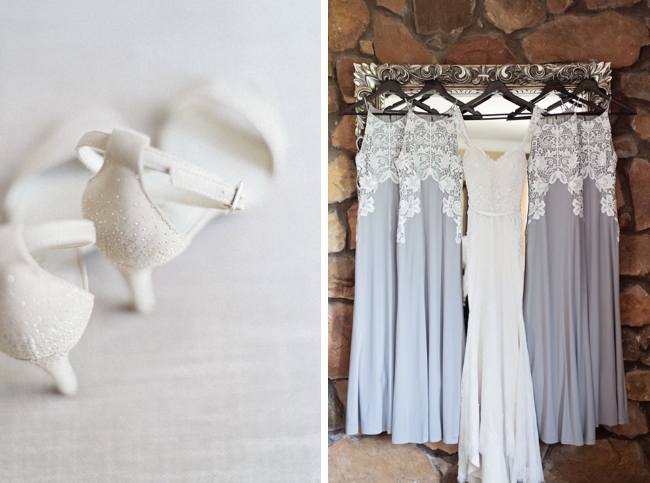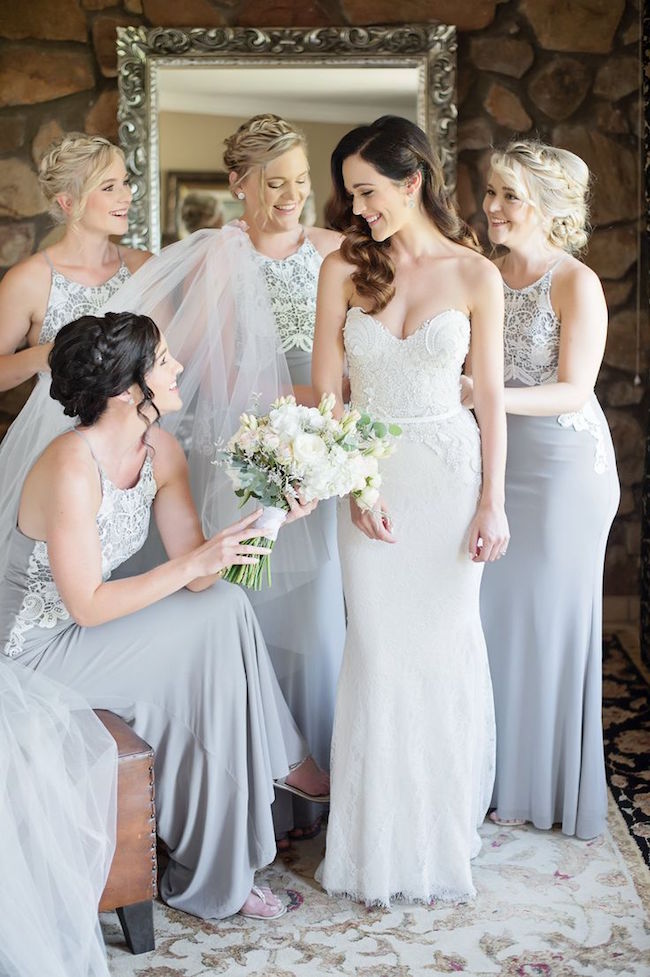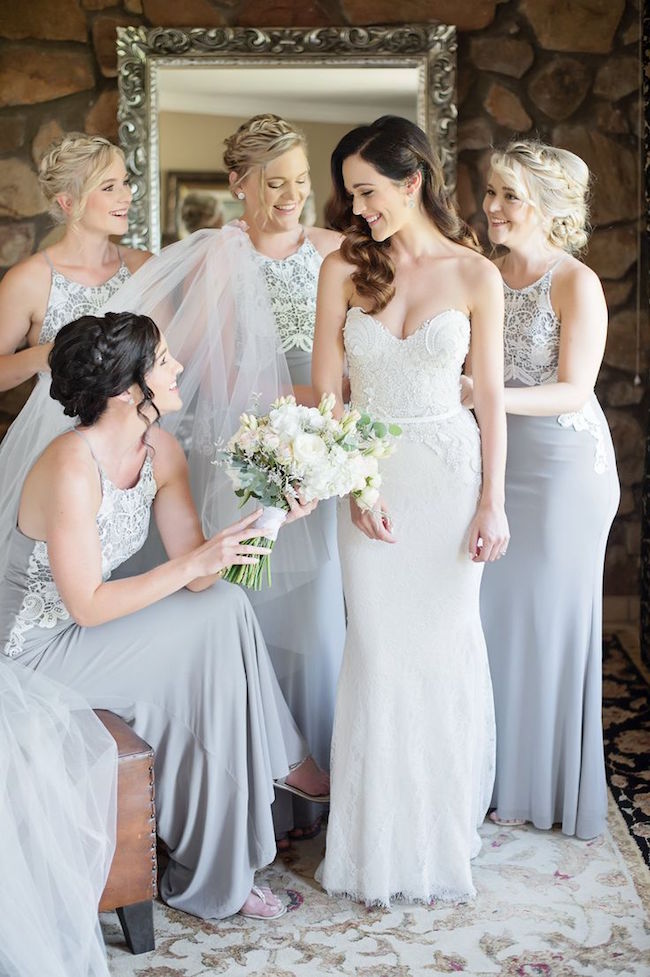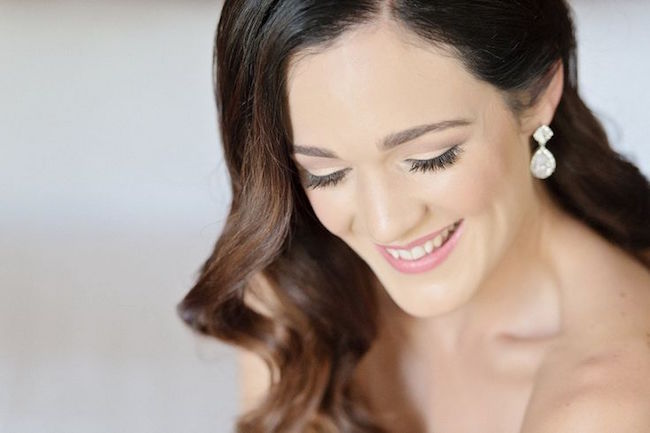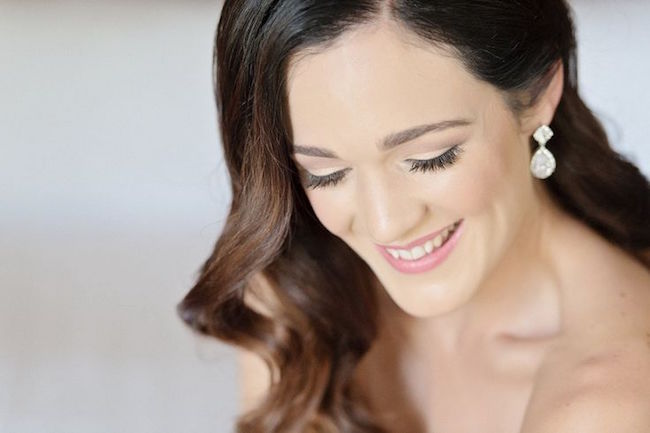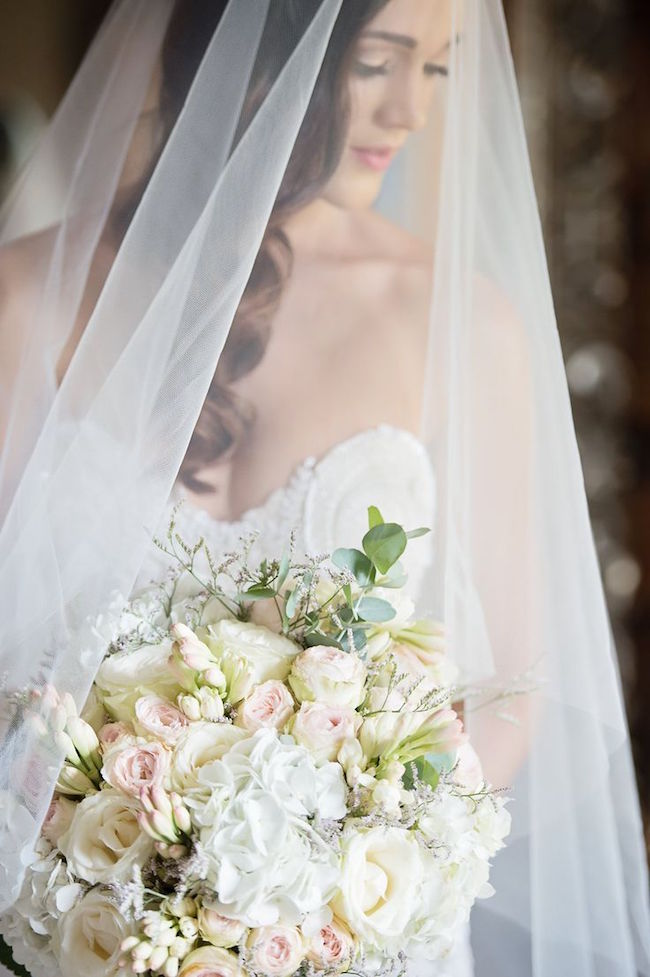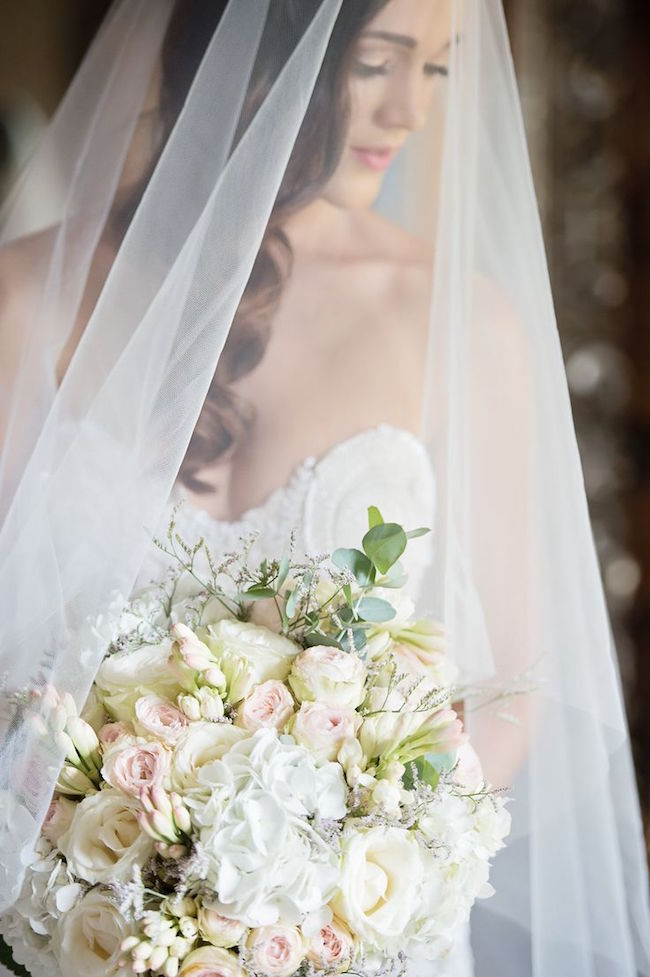 Love Story
My uncle worked with Fanie and had told him about someone he wanted to introduce to him. Fanie waited for several months before my uncle finally invited him to a family event. I didn't know about the family's plans and was skeptical. After our first date (without the WHOLE family), I was pleasantly surprised to learn that Fanie was just as great as the family had been telling me! He was the typical "boerseun" that I never thought I would fall in love with. Turns out, he was exactly the guy I was praying for. Fanie said the wait was worthwhile :)
The Proposal
I went away with all the girls in the family to Zebula on the Woman's Day weekend in 2015. On the Monday when most of the girls left, Fanie came to Zebula and spoiled me with a morning of interactions with the elephants. After an insightful morning, we stood at the water hole where the elephants were supposed to drink water. After a while, an elephant brought a basket for me with his trunk. Inside I found the most gorgeous morganite ring. Fanie went down on one knee and finally popped the question. He and my mom were in cahoots and she knew about his plans – that made it extra special.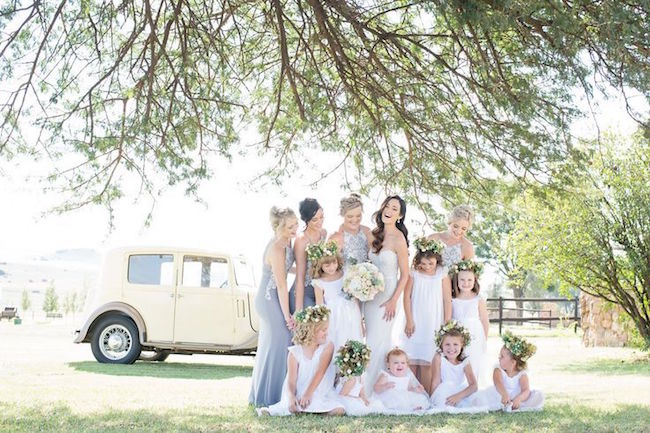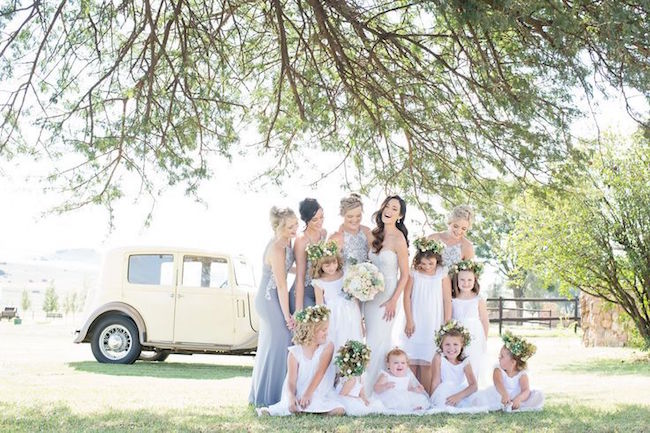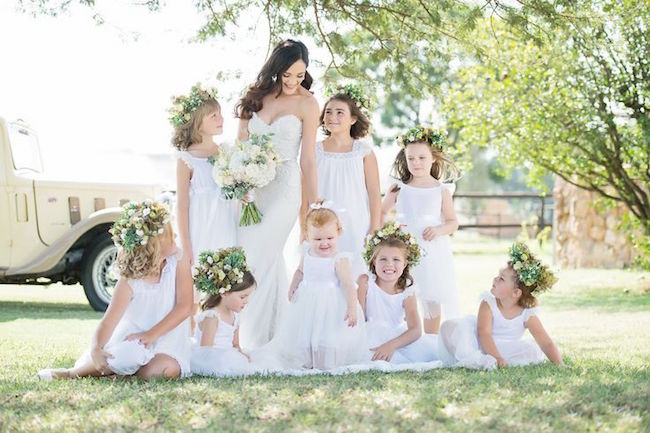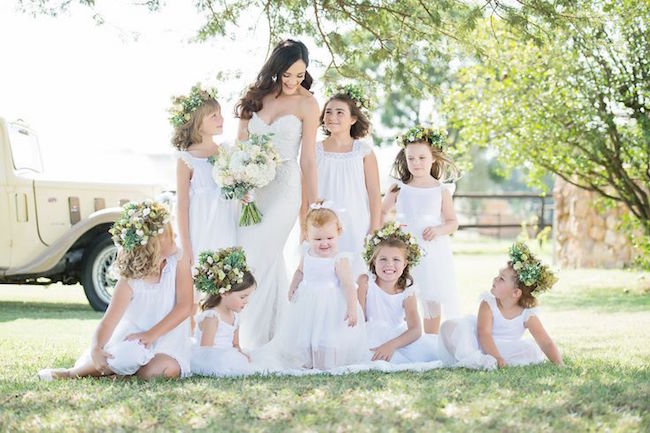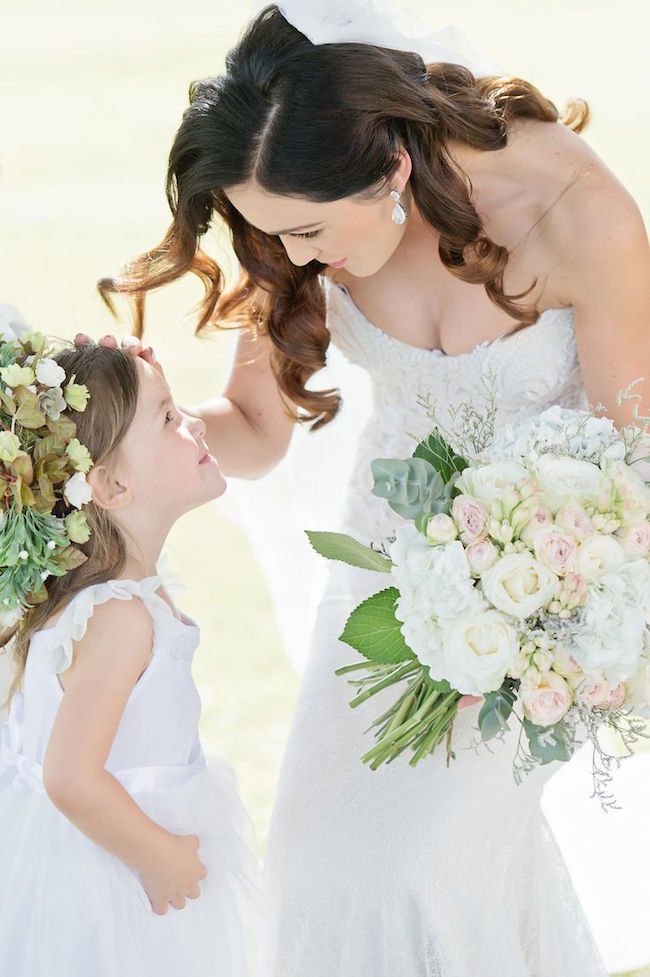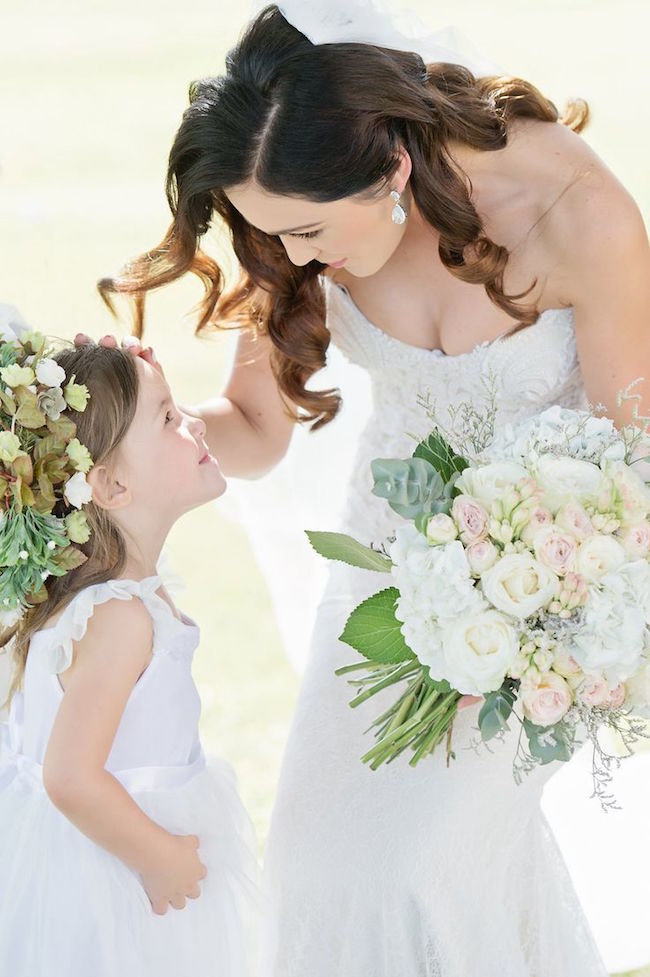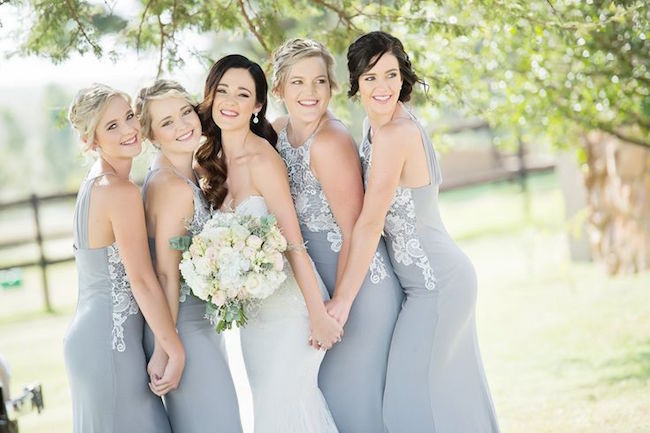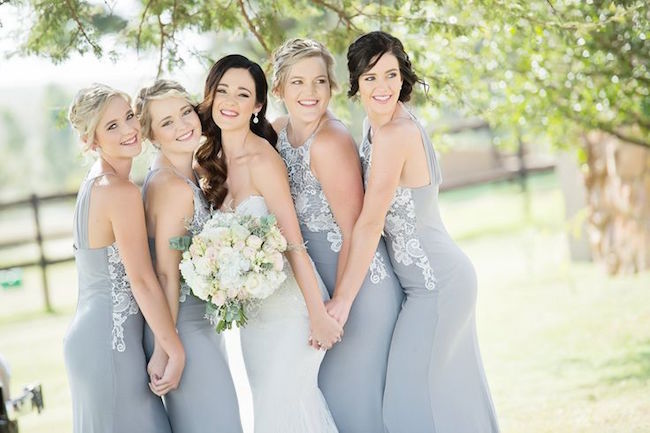 The Venue
Both Fanie and I wanted to choose a venue that was out of the city. Fanie liked a country and more relaxed vibe, while I still wanted elegance. Lezar Opstal in Heidelberg complemented both our styles. The staff was helpful and turned our wedding day into a wedding weekend. The horses and green landscape were the "wow" factors.
Wedding Style
I didn't have a specific colour scheme in mind, but rather an inspiration board with natural colours, raw wooden tables and elements. My flowers was mostly white with a touch of pink. The tables were minimalist, with lanterns, chandeliers, flowers and green garlands. I was excited to have all the children from the family there, with the flowergirls in white and the boys in beige shorts and navy bow ties. The bridesmaids wore grey and white and the groomsmen navy and white. I had a bigger picture in mind and all the different elements worked beautifully together.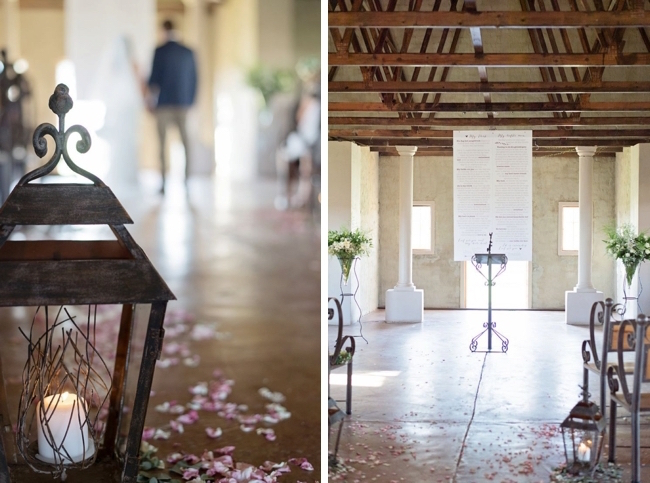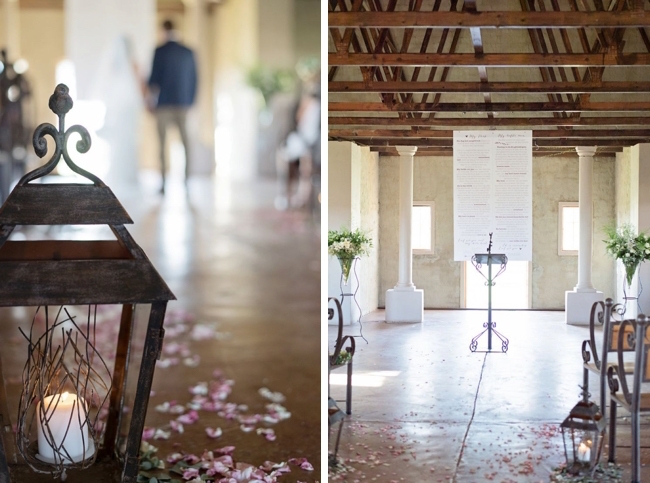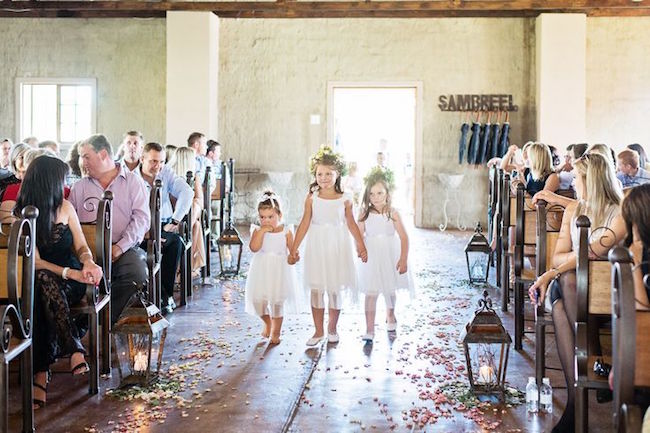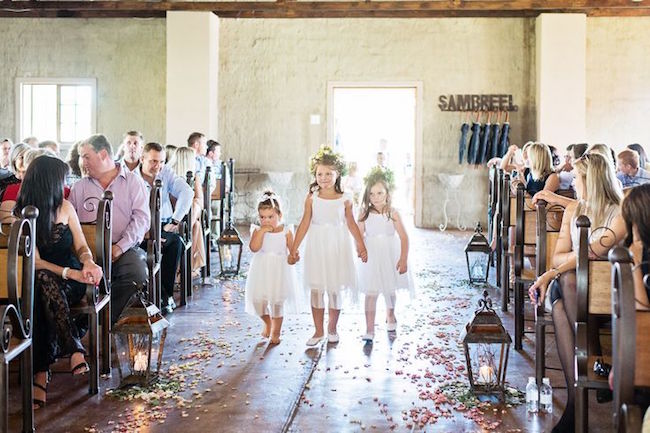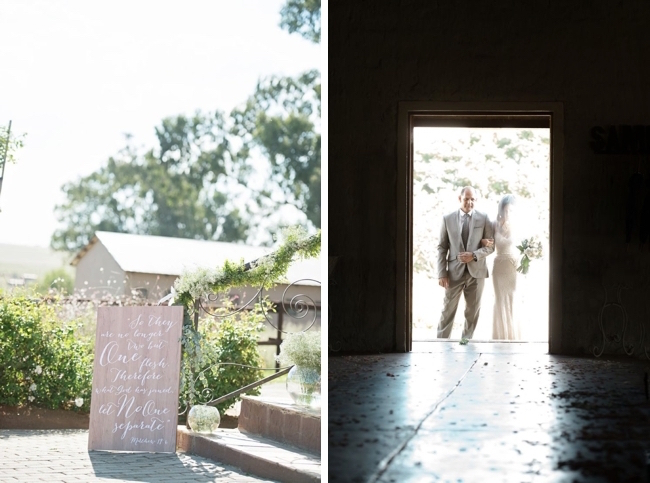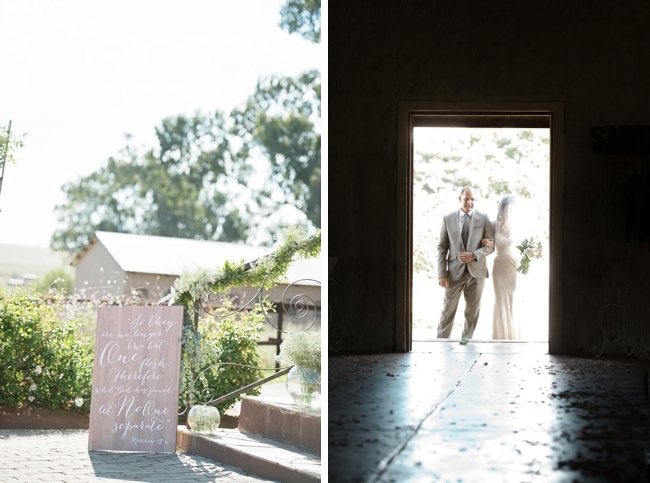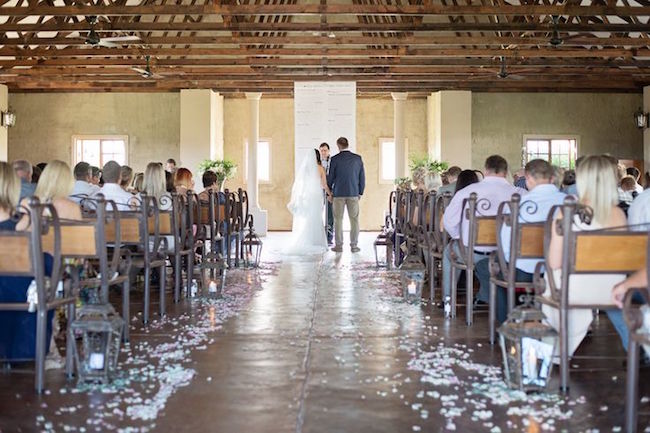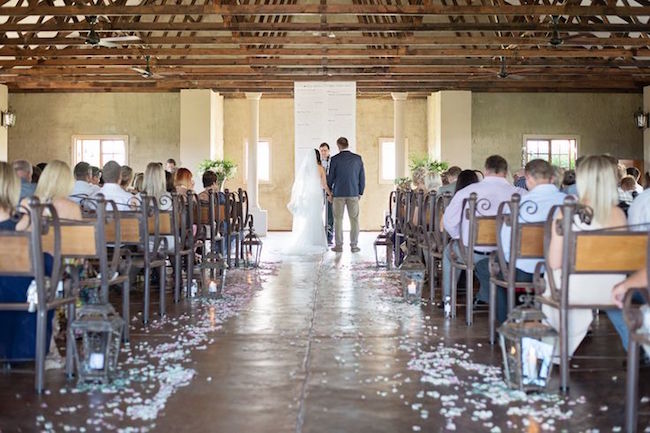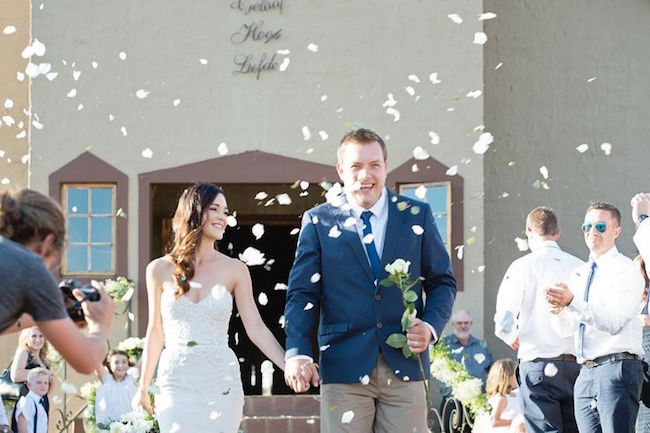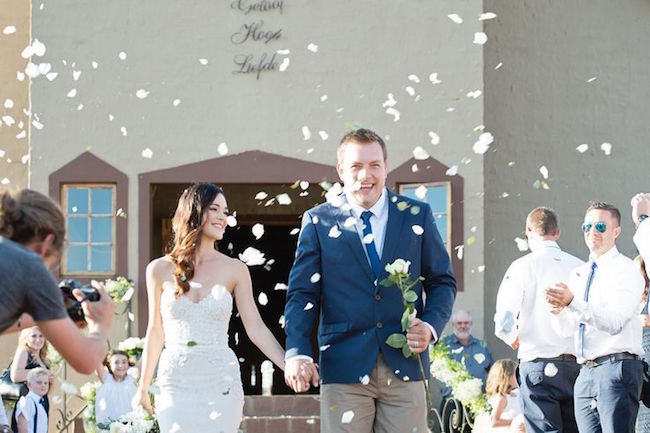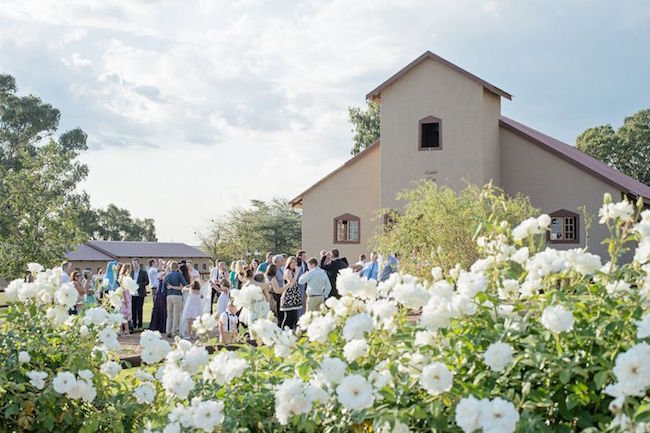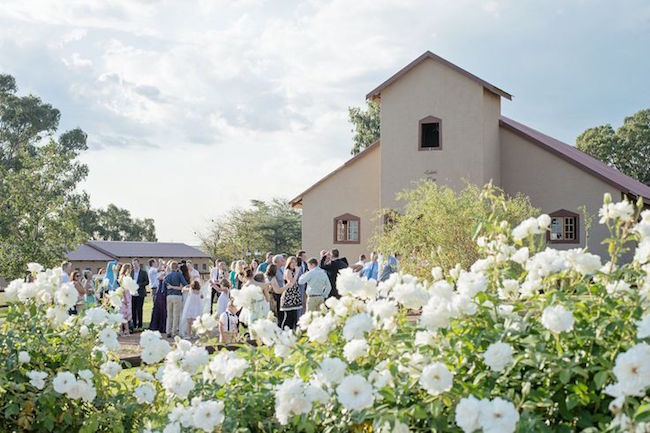 Wedding Details
Fanie and I wrote vows to each other that were printed and hung behind the pastor in the church. We only saw it on the day of the wedding and even though we didn't read it to each other, it made the ceremony more personal and special. There were five large wooden boards with quotes from the Bible and poems that were special to us as a couple, and that were inspirational to us during our premarital course. These boards were situated throughout the venue, from the church to the reception. Both my parents walked me down the aisle. My dad brought me into the church and my mom gave me away to Fanie. My parent are divorced, but both play such a big role in my life.
DIY Elements
My mother-in-law made preserved figs that were bottled in small glass containers and given out as the wedding favours. The figs came from a farm near my parents-in-law. The effort and love went into them were visible. The figs complemented our style beautifully. My mom and sister helped to create table numbers that were covered with green moss.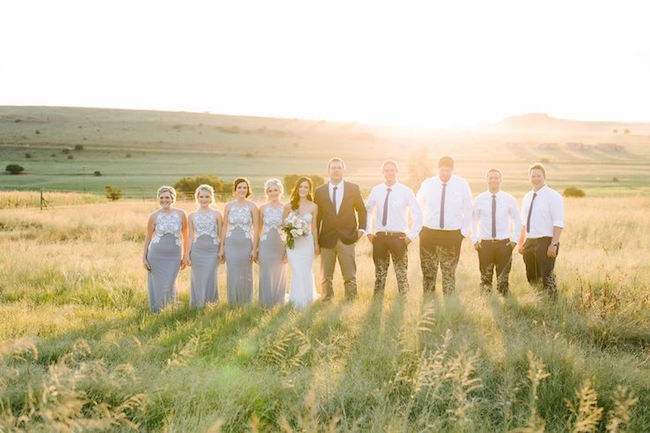 The Dress
I am quite petite and short; therefore I had something simple in mind. I truly fell in love with South African designers such as Kobus Dippenaar and Casey Jeanne. Their gowns fitted perfectly. After just a few fittings, I fell in love with the Juliette gown from Casey Jeanne. The fine detail and beading are exquisite and like nothing I have ever seen. I also loved straps that could be removed.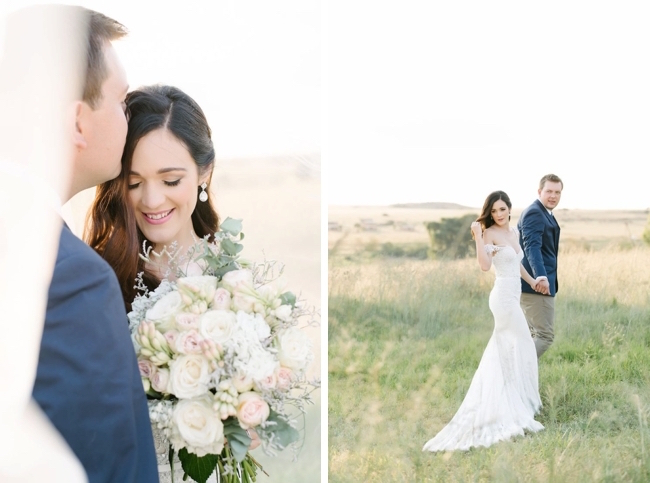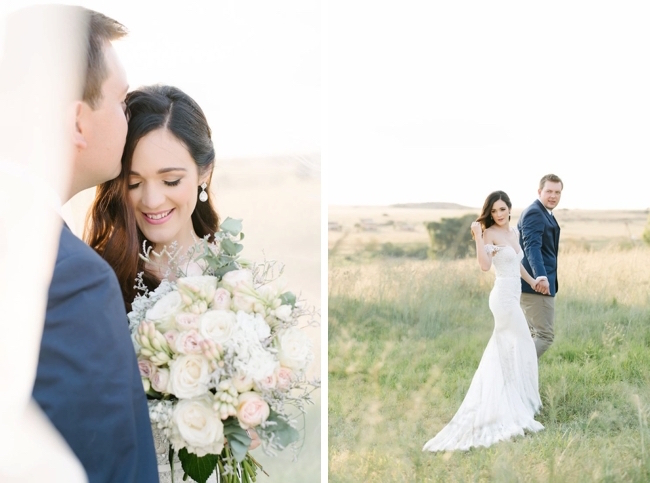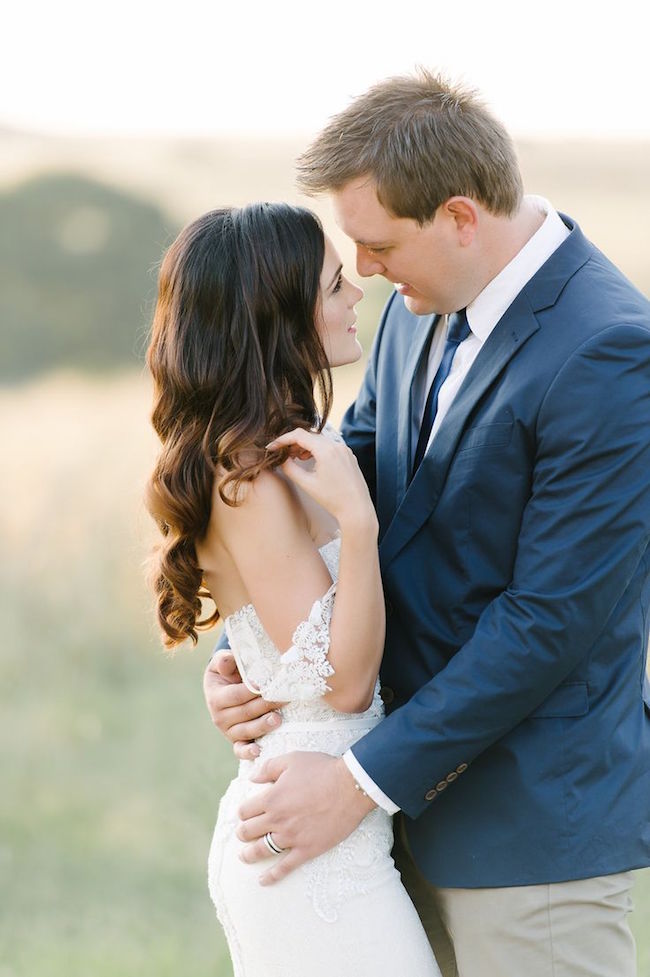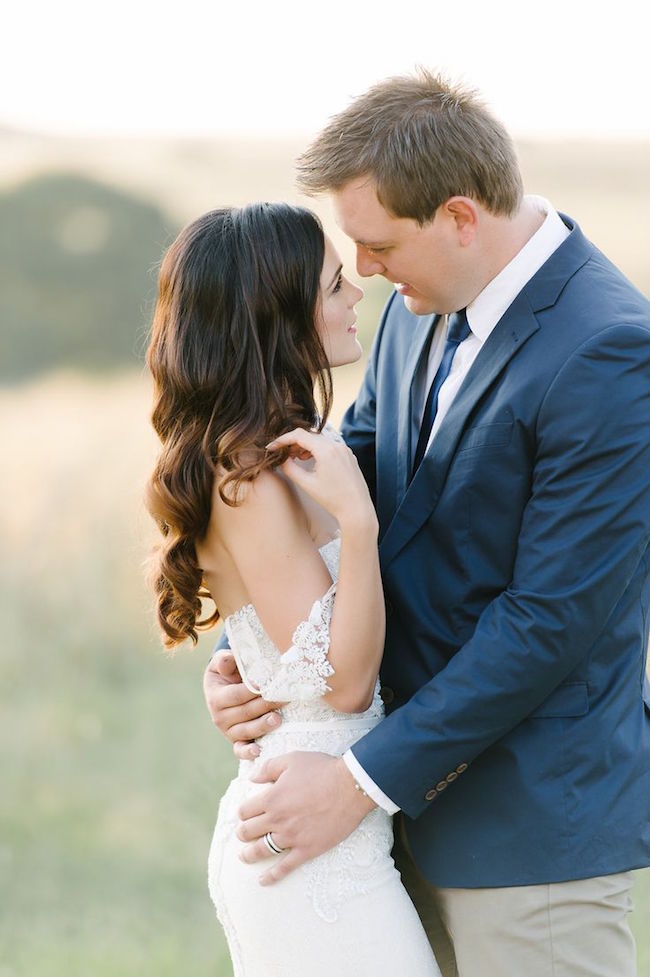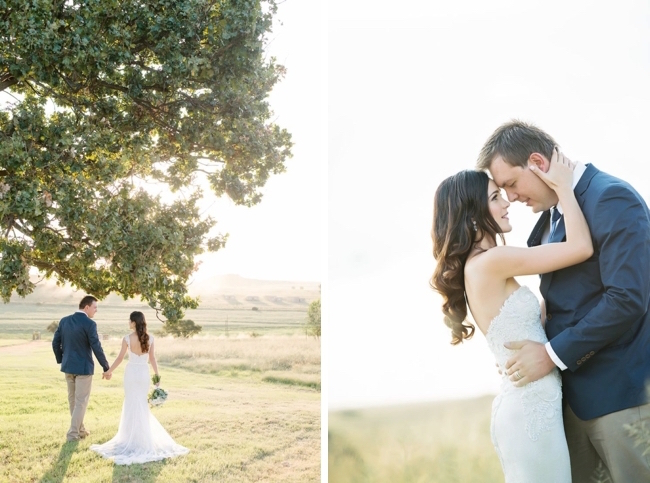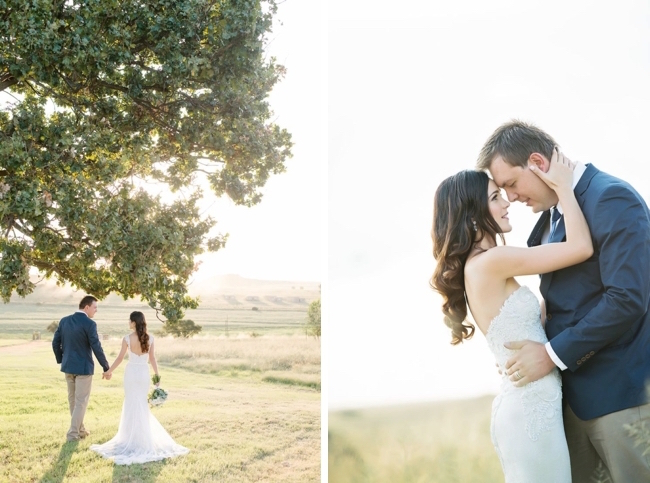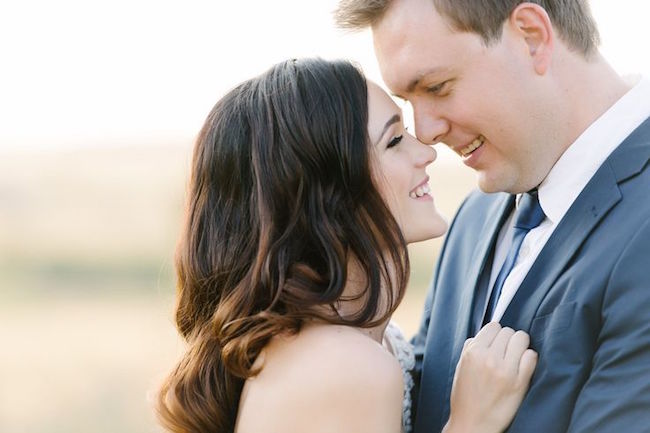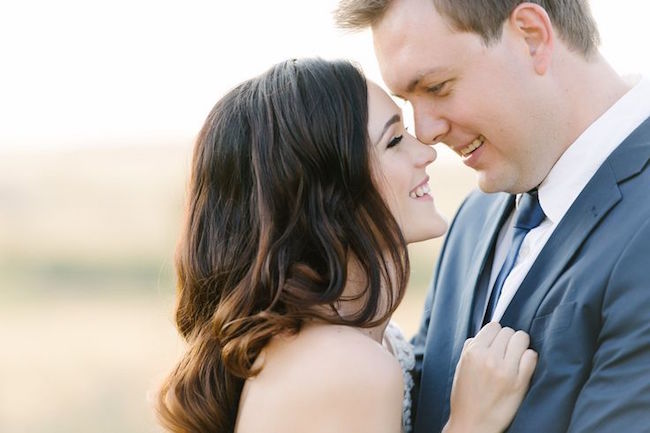 Memorable Moments
My wedding was more than I could have imagined. I took part in all the planning and I made it a point to take in all the detail from the day. Walking down the aisle and seeing Fanie fighting back his tears, was a memorable moment. Reading his vows and being reminded of his love for me was truly special. I had a blast with my family and friends – all my favourite people were in one hall and we danced the night away. The best night ever!
Proudly South African Details
On one of our wooden boards we quoted a poem from Antjie Krog. I am a Afrikaans teacher, and I love her poetry. We also didn't have a traditional wedding cake. We had cheeses stacked with figs, grapes, berries and crackers. We had wooden dolls to represent Fanie and me. Our wedding favours, preserved figs, were also truly South African.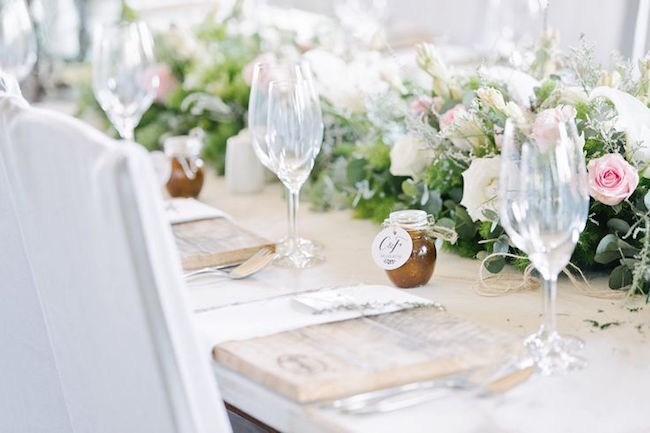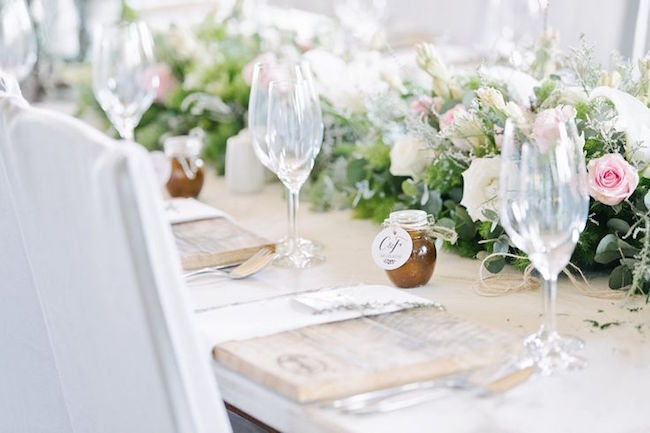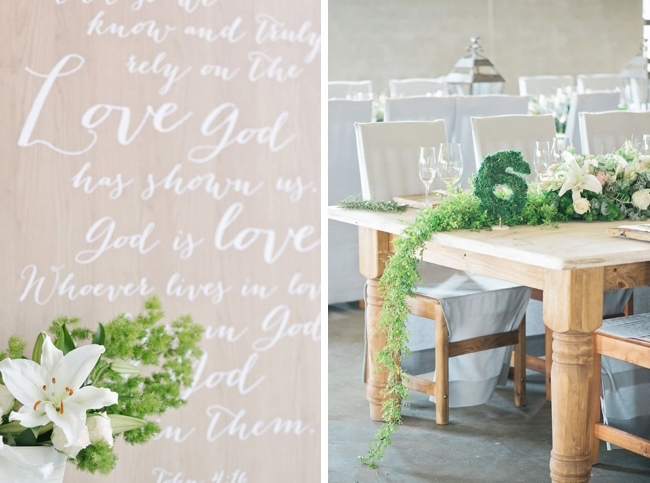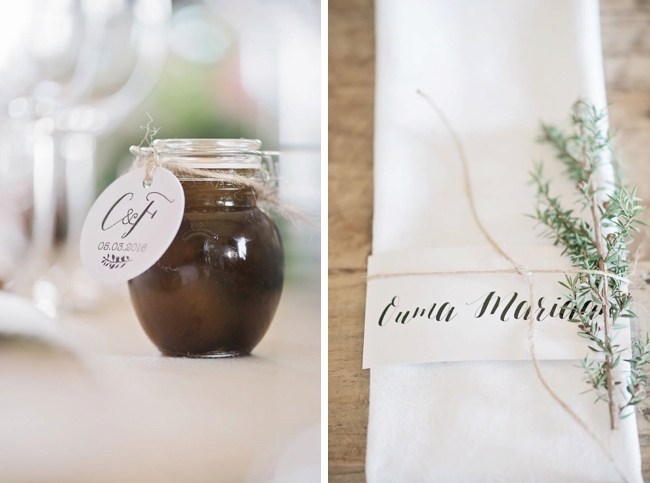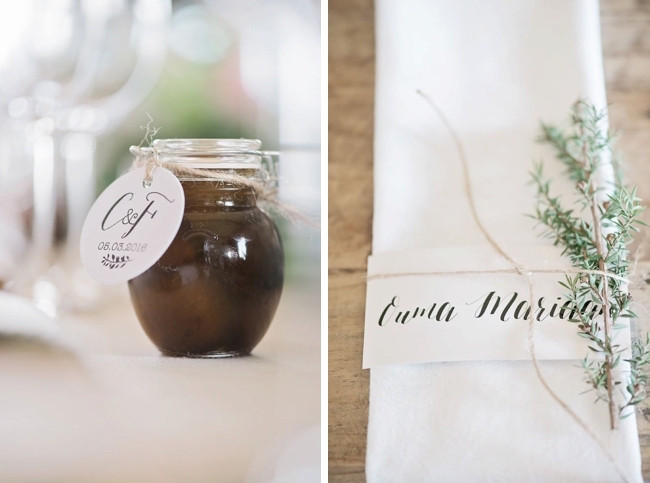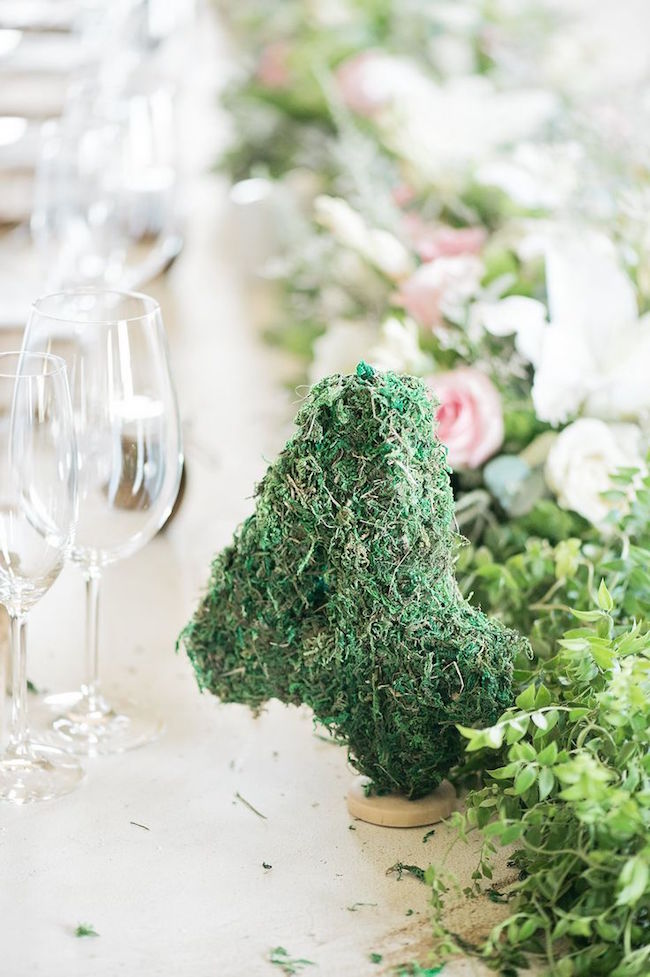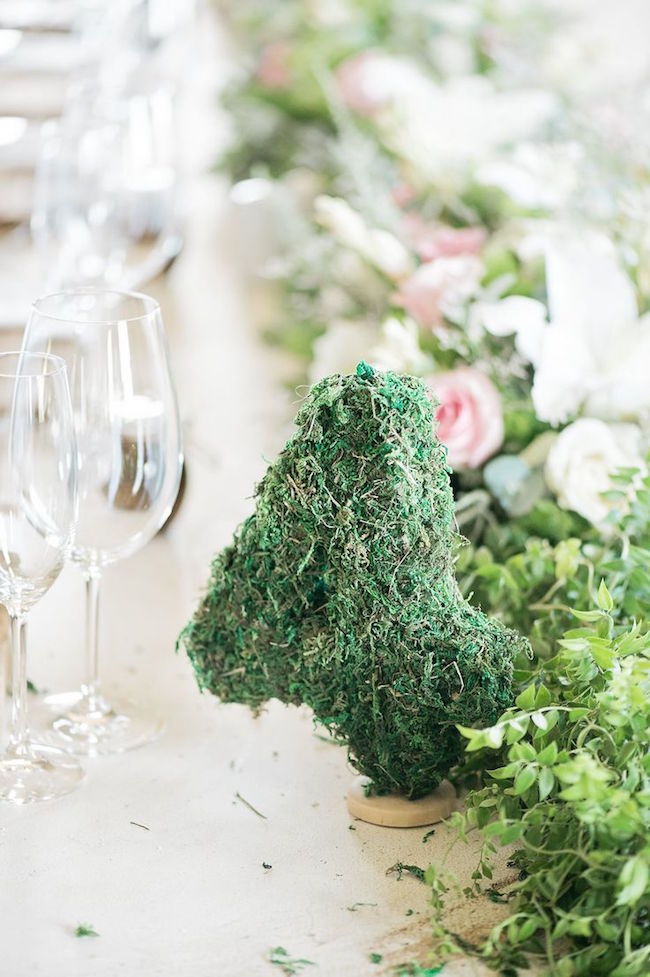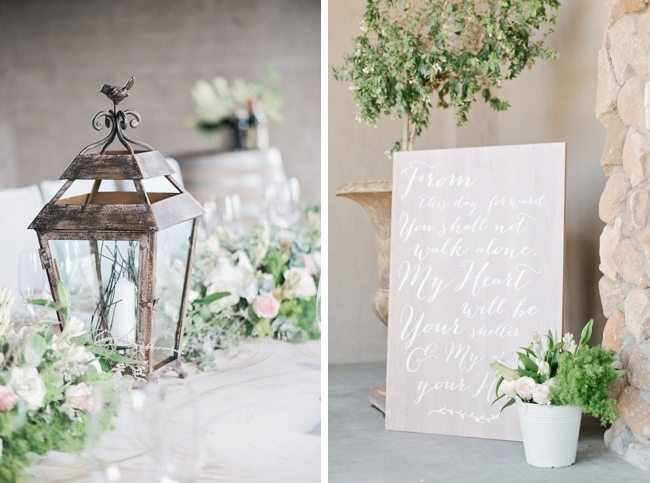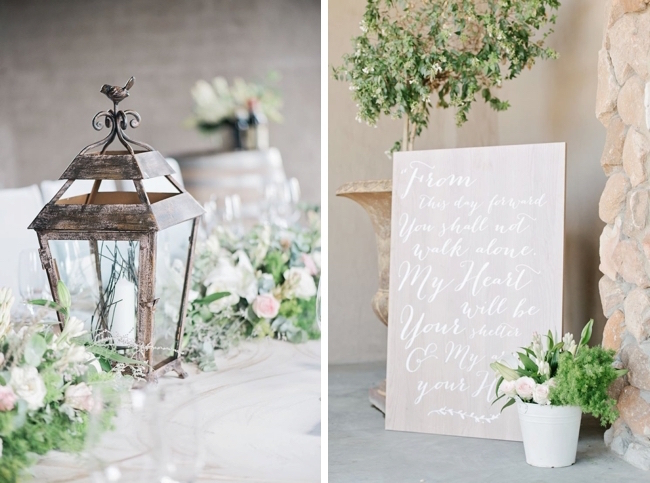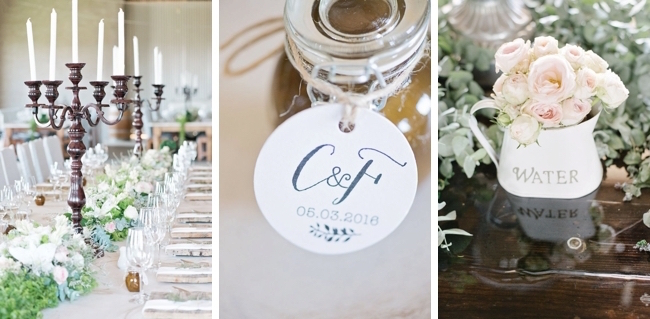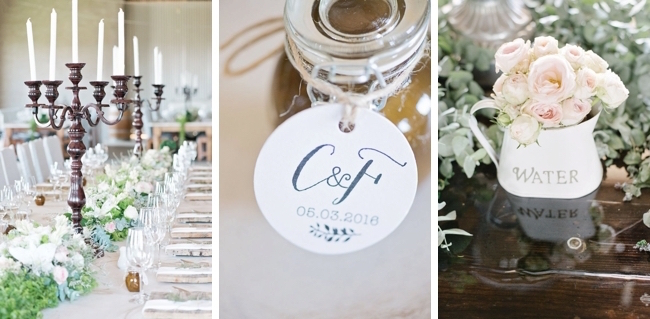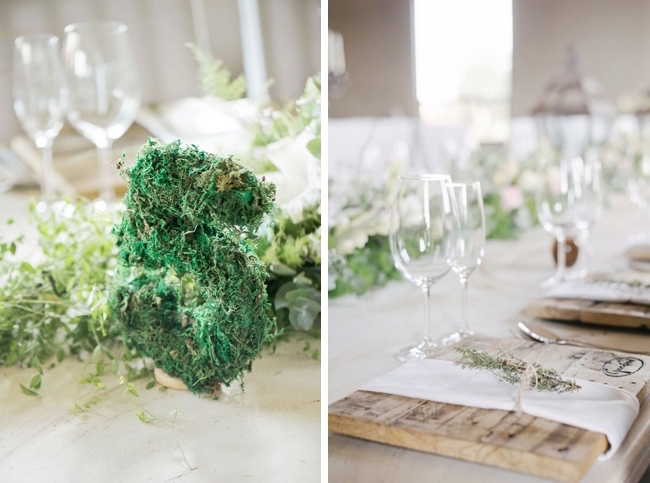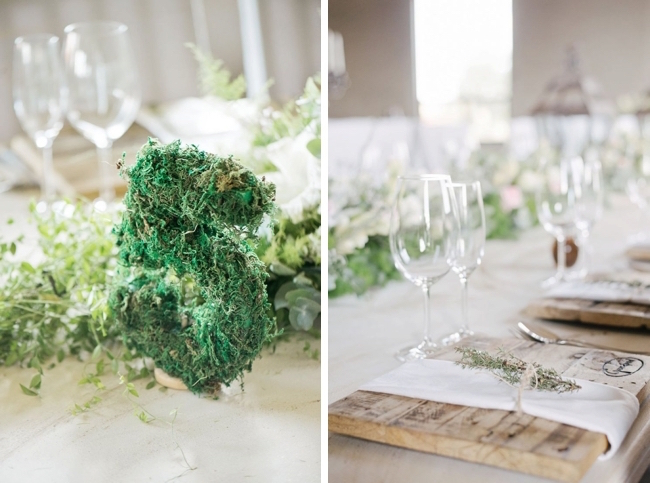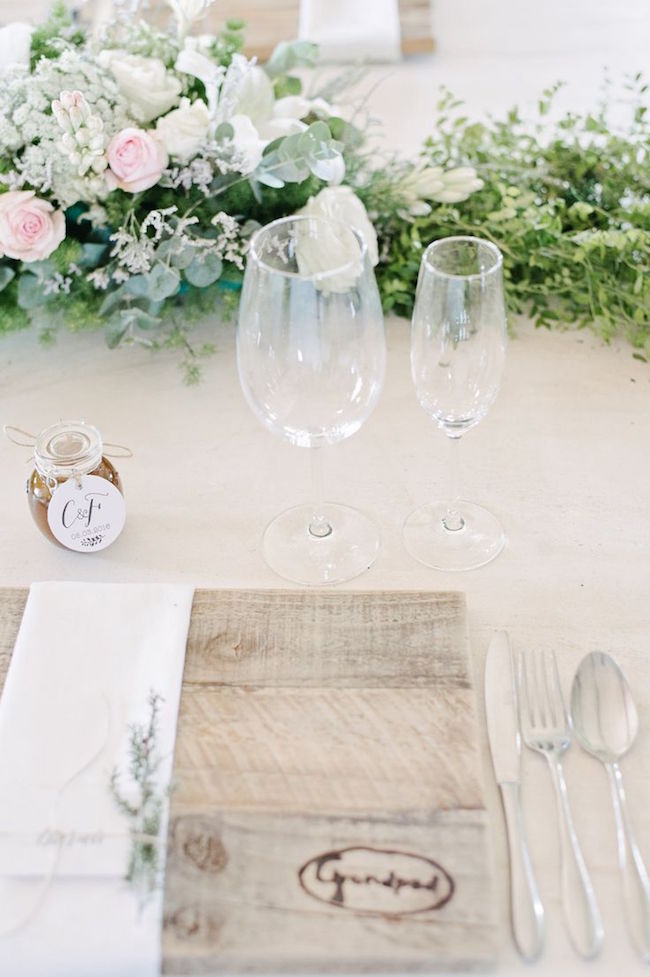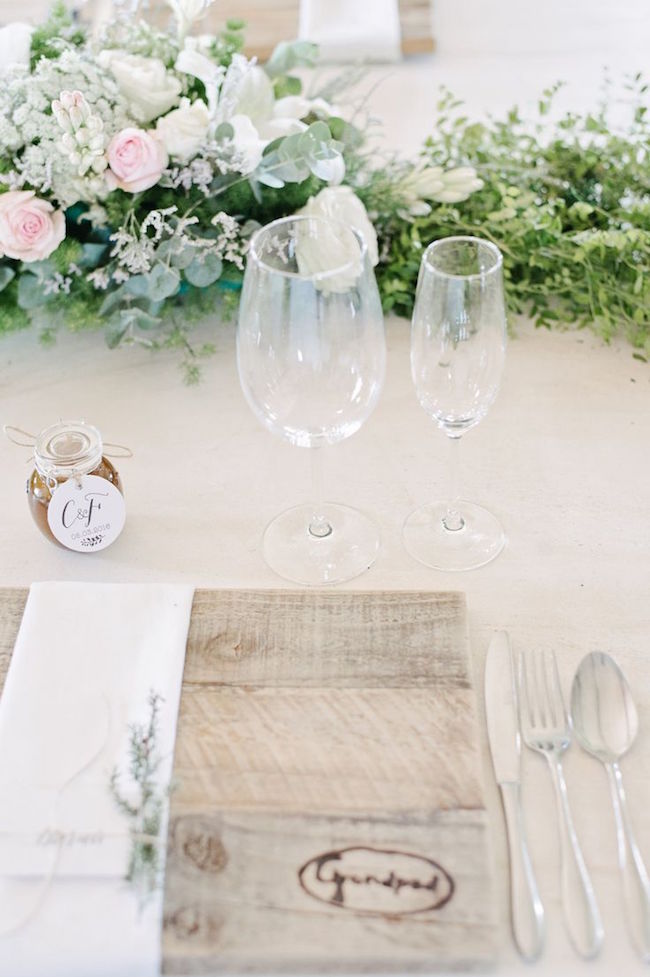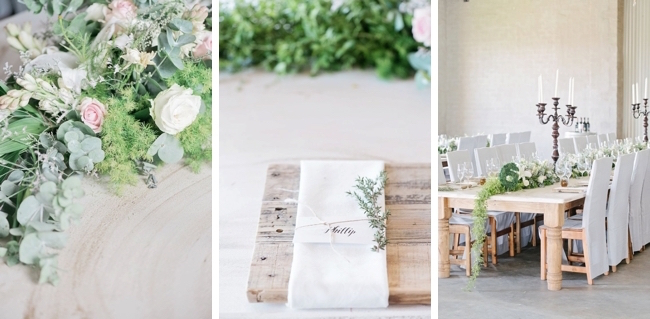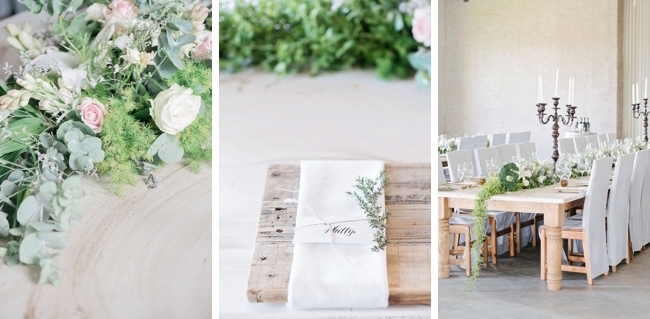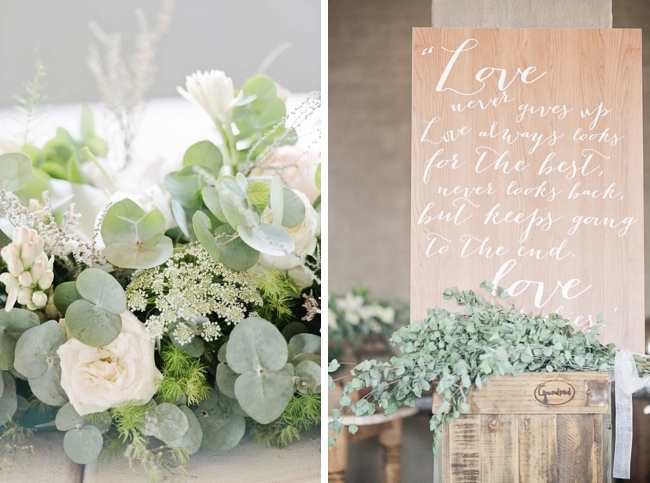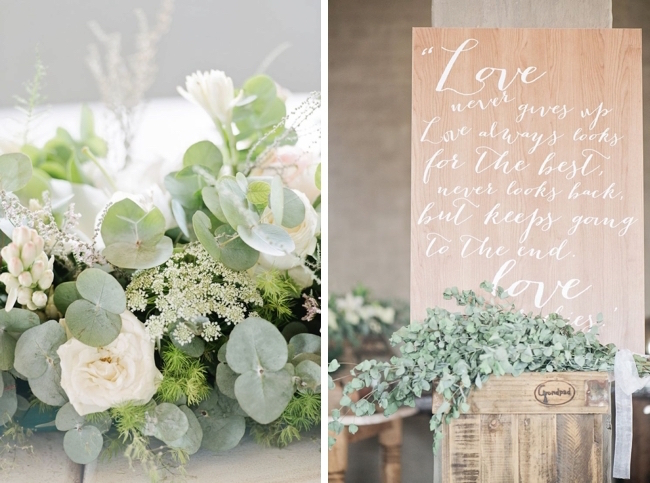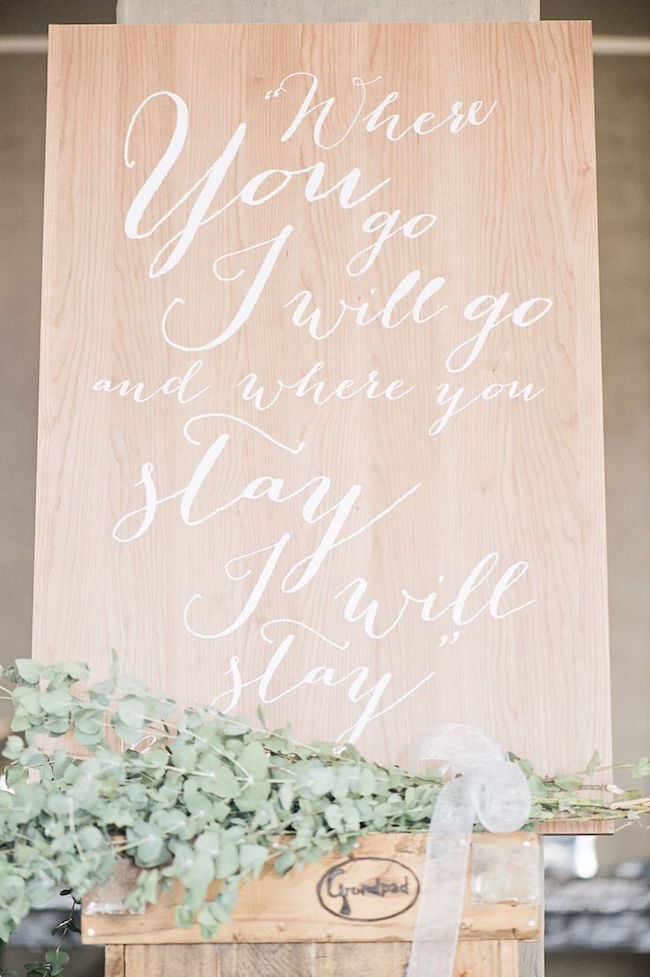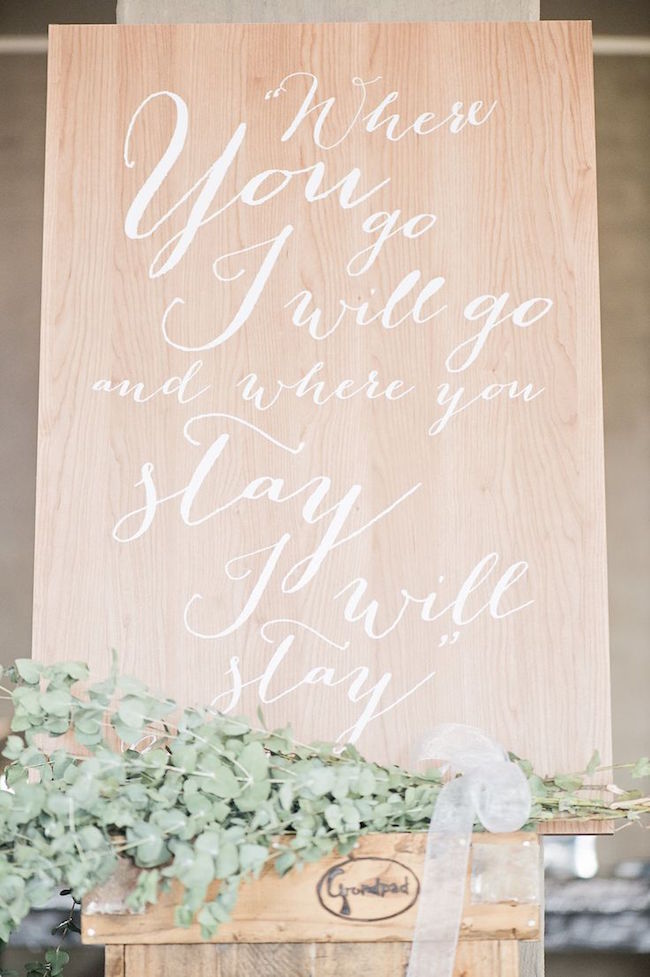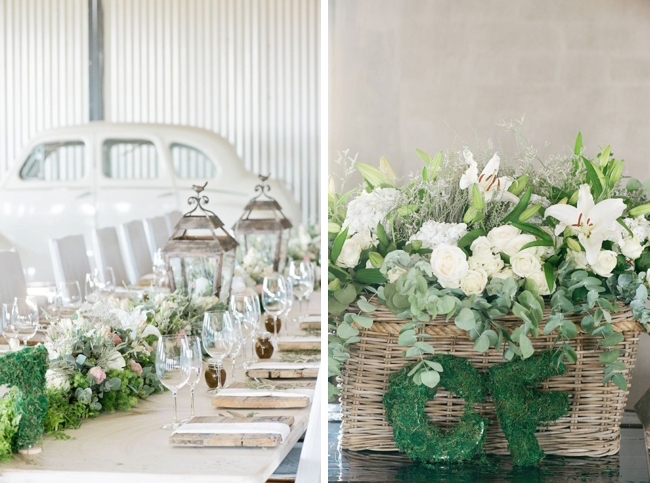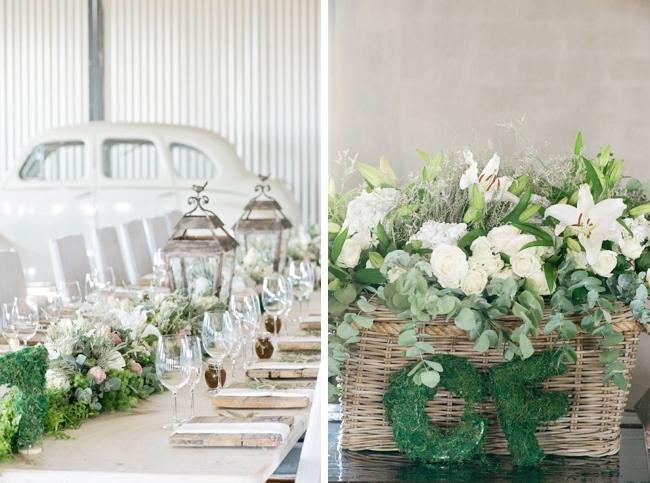 Best Decision
Firstly, Fanie and I went to a premarital course that really helped and prepared us for the day and our marriage. I took part in all the planning and all the detail that went into our wedding day. Planning the wedding was a fun part of the day. I went to bridal expos and joined Facebook groups to get advice and join in all the excitement. Pinterest was of course a big help. I went to the venue with a group of girls on the Friday – we had a girls' night, swam and drank champagne, so the weekend started out relaxed and on a good note.
Advice for Future Brides & Grooms
Budget – decide where you want to splurge and where you are willing to save.
Stay true to your ideas and your style. Our wedding day represents a lot of who Fanie and I are.
Make use of blogs, Pinterest, wedding expos and events that can help you plan with ease.
Less is more!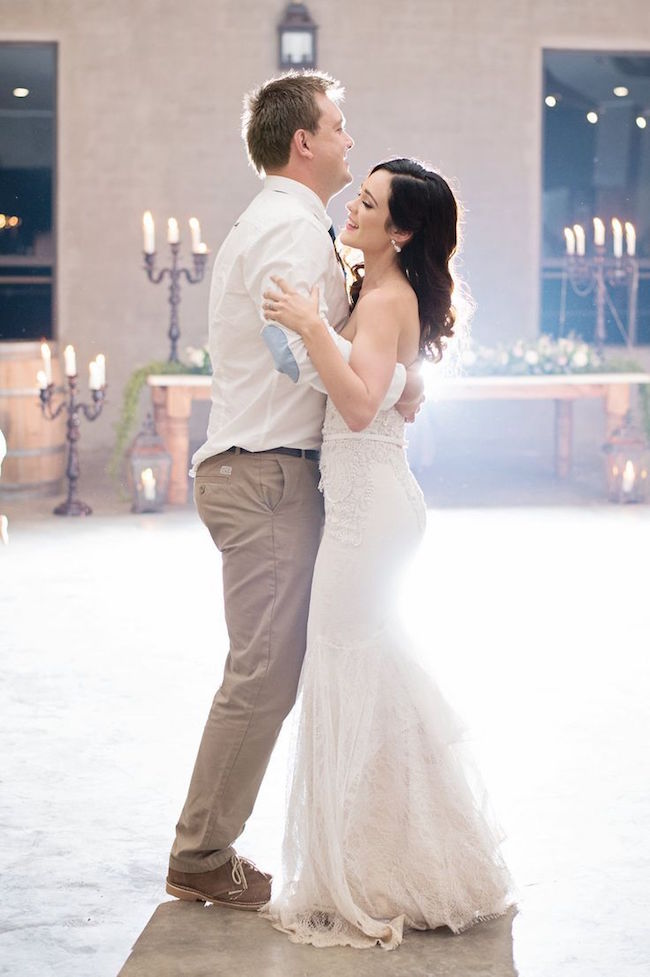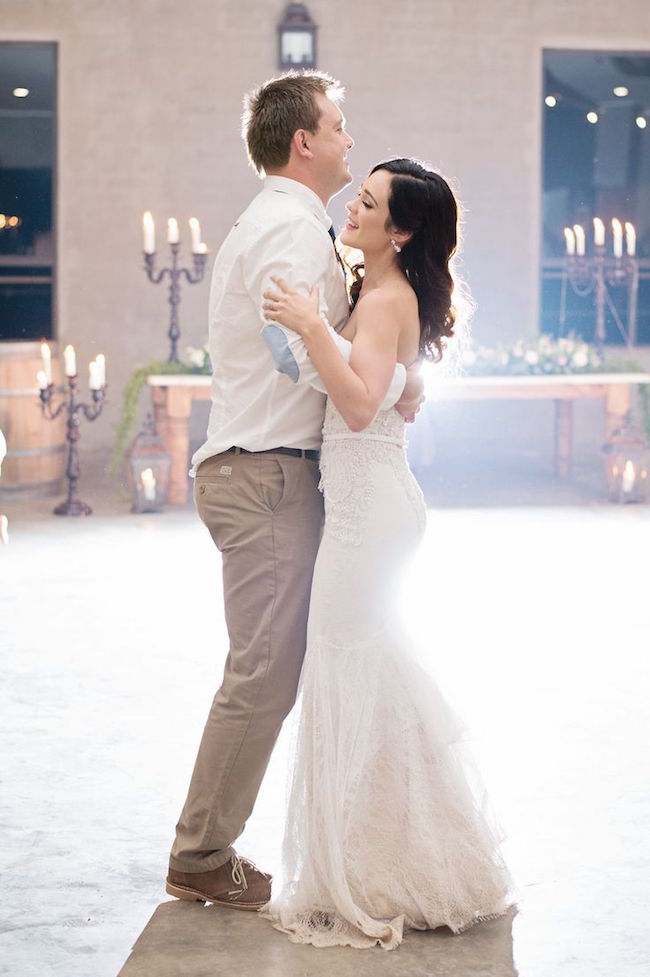 You can see more from this wedding on Stella Uys' blog.
SERVICE PROVIDERS
Venue & catering: Lezar Opstal | Photography: Stella Uys | Flowers & décor: Lezar Opstal | Stationery: M.STUDIO | Video: Saltlight Studios | Cake: Lezar Opstal | Bride's dress: Casey Jeanne from Calegra Bridal House | Bride's accessories: Lovisa (earrings) + Aldo (shoes) | Hair & makeup: Private M Collection | Bridesmaids' dresses: YDE | Groom's attire: Old Khaki | DJ: Fanie Potgieter from Lezar Opstal